---
Article By: William Eastwood.
© Copyright By: William Eastwood.
---
FALSE SCIENTIFIC WORLDVIEW. 
The Great Myth of Modern Man.
Materialism, Darwinism & Mainstream Psychology.

---
Featured pages.
MIND FORMS MATTER WHAT YOU ARE THOUGHTS CREATE MATTER REALITY SCIENCE FACTS GLOBAL SCIENTIFIC STUDY FALSE SCIENCE IN ALL FIELDS
---
Why can't I solve my problems using metaphysics?
The problem is your focus on "the problem." The effort entailed in going from expert to expert in an effort to find the cause of your problem just reinforces the problem. The problem is stongly believed in, thus it continues to manifest.
How can thoughts form matter?
Electrons are not THINGS, they are fields of energy containing information. Consciousness is also fields of energy containing information. This is so obvious, that some people just don't get it.
Is knowledge power?
Knowledge is power, but application unlocks the power of knowledge. Power is knowing you create your reality with your beliefs, thoughts and emotions, and being good at it.
DISCOVER MAGAZINE Life creates the cosmos
The old news.
The world's greatest universities like Yale and Harvard are teaching little more than a child's fairy tale.
Our medical, other institutions and public schools are based on fantasy.
Our civilization is still based on materialism and associated theories, while quantum mechanics proves the entire paradigm to be wrong.
---
The only thing that interferes with my learning is my education.
— Albert Einstein. Nobel Prize Winner.
---
How you look at something changes what you look at.
Amount of observation affects matter
Scientific basis of the new paradigm.
Niels Bohr, university of Copenhagen physicist and Nobel Prize winner, confirmed that matter is like a beam of light.
Physicist Louis de Broglie, Nobel Prize winner and author of the de Broglie hypothesis demonstrates all matter to be electromagnetic fields/waves of energy.
Areas of significant mythical or primitive belief.
Darwin's Theory of Evolution and natural selection.
Materialism.
Newton's theories.
Freud's Psychology.

Most theories regarding human nature in mainstream psychology.

Scientific thinking in general (ideas about time & space).
INTRODUCTION TO MIND FORMS MATTER CONCEPT
Components of the great myth of modern man.
FICTION:

Materialism

or ideas about matter being a solid and fundamental substance of which the universe is believed to be composed.
FACT: The universe is composed of non-solid fields of energy which contain consciousness

(see Nobel Prize winner's facts/links below).

FICTION: The overall scientific worldview of a universe which was created in a chance explosion with no intelligent source.

FACT: The universe is an intelligent and deliberate creation. There are no accidents or victims. We create all aspects of what we experience.

FICTION: Separation of mind and matter as two distinct and unique properties (

Mind-body Dualism

,

Cartesian Duality

& many of the views of

Rene Descartes

[1641]).

FACT: Matter is the manifestation of consciousness, the one and only substance.

FICTION: Freud's Psychology: Sexual and aggressive instincts and childhood neurosis as primary motivators.

FACT: Quantum mechanics tells us the universe is a single unbroken energy movement. This energy is conscious.

You are an individual and unique portion of the universe, yet you are composed of the same fundamental spiritual stuff or consciousness.

All consciousness has certain in-built propensities. Consciousness is good, creative, curious, motivated by love, and is imbued with high expectation (that the best development is the most likely).
Human impulses are inherently good unless distrusted and thus repressed and hence distorted.
FICTION:

Darwinism:

Evolution by natural selection.

FACT: By an act of deliberate intent consciousness manifested as a physical universe. Matter is consciousness.

Certain portions of this consciousness manifest various life forms. Many initial experiments occurred hundreds of millions of years ago.

Time does not exist. One organism does not evolve into another.

Life forms are perfectly suited to their environment because they are a part of it and create it.

Animals consuming each other is a cooperative function of consciousness. Pain originally quickly ejected the main consciousness from the body. The body as a food source was then given to the benefactor.

On inner levels all events are known in advance in a cooperative communication between spirits that is millions of times more advanced than any computer. Birth and death are always deliberate (nothing happens by chance and there are no victims). Free will operates until the last second before any event occurs.

The inner self of each consciousness always makes a decision as to what it wants to experience.

When it wants to move on it will seek a means to do so. An animal may choose another animal to take its life and receive its flesh.

Humans always choose how they will die, nothing is by chance and there are no victims.

FICTION: The false premise on which our civilization is built that suggests that human nature is basically evil, cruel, selfish, greedy and untrustworthy. The official definitions that generate this kind of behavior are false.


FACT: Human nature is good and can be trusted. Man is not inclined to destruction. Man's impulses are good and constructive. Otherwise civilization would not have begun and if it had it would have destroyed itself a long time ago.

Civilization came about because of the inherent cooperative tendencies of man. Humans banded together because of the urge to come together and form brotherhoods.

Love and cooperation are the creative forces driving civilization.
---
"Wisdom is not a product of schooling but of the lifelong attempt to acquire it."
— Albert Einstein.
---
EINSTEIN & EASTWOOD More questions answered
The good news.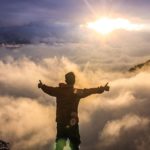 There is much promise in the as the world starts listening to the most advanced scientists in the world.
The paradigm of quantum mechanics is replacing the old materialistic paradigm
The internet is allowing this knowledge to reach everyone.
The world is currently in the greatest paradigm shift of all time.
This is the greatest advance humanity has ever taken. 
Quantum physics has clearly proven that materialism is false.
Some scholars are reporting this, despite the fact that this direction disturbs the majority who are scripted in materialistic worldviews. Official mainstream achedemia has recently announced that physicists now believe that consciousness may be a state of matter.
This view, in conjunction with Many-Worlds Interpretation of quantum physics points to the obvious facts.
Click on "2" to continue reading article.