---

US HOMEGROWN TERROR! Where Are Far-right Domestic US Terrorism Attacks Going to Happen Next?
---
Where are far right domestic US terrorism attacks going to happen next?
Will far-right domestic U.S. terrorism happen near me?
What is the cause of far-right domestic US terrorism?
I will answer these questions now.
---
FBI warns of increasing extremist chatter to attack U.S. Capitol. Capitol Police have requested a National Guard troop extension at the Capitol in Washington DC. There are ongoing threats and they do not want Washington to turn into a war zone.
The FBI has obtained a possible plot to attack the capital. Precautions are being taken and National Guardsmen are being requested to stay longer. Far-right domestic U.S. terrorism attacks could happen next in large cities and public buildings.
Extraordinary security measures have been taken due to high levels of online chatter and because of the security failure during the capital siege.  This is a suggestion of an ongoing risk to American lives.
As previously reported:
A man with fake inauguration credentials was arrested by the Capitol police while trying to enter a restricted area near the Capitol. He was driving a truck and had a 9 mm gun in his possession with 500 rounds of ammunition.
More domestic terrorists may attack because homegrown extremists want to continue fighting for their cause. Extremist Trump supporters are energized by national attention and are angered by the impeachment, democrats and the media. They are emboldened and want to fight back.
These homegrown terrorists feel that their leader has been attacked, and this makes them angry. Extremist Trump supporters feel that Trump represents their cause. They believe that the leader of the free world and highest office supports their cause. Therefore, because Trump has been impeached and challenged by police and media, they feel as if their entire cause has been attacked. This energizes them to want to fight back.
Both encouraged and threatened, there is a risk of escalation of terrorist attacks.
Will far-right domestic US terrorism happen near me?
---
Far-right domestic US terrorism attacks are not likely to happen near you unless you live in a central location in a major US city. If you are traveling to a large city and plan on being in public places, you could be in an area where terrorism could happen near you. If you are going to locations where far-right domestic terrorism could occur, exercise caution and stay tuned to the news.
If you let fear stop you, then the terrorists have succeeded.
What is the cause of far-right domestic US terrorism?
---
White supremacist synthesizers in Congress and in the general population are behind most of the attacks. The cause of far-right US domestic terrorism is a low evaluation and disrespect for human nature. This subject has been studied extensively in a 45-year study which you can read about here on this website.
The underlying cause of far-right domestic terrorism is not understood. Press releases do not educate.
---
Vice President Pence has attended FBI briefings without Trump. Pence has reached his limit with Trump. During the Capitol siege, Trump insurgents were running through the capital shouting lynch Pence and Trump did nothing to stop the attacks.
Under normal conditions, the President is in charge of the issues surrounding US domestic terrorist attacks. However, other US departments of government have taken over security functions and have pushed Trump out.
The US government is strong enough to withstand Trump's attacks. The army is currently acting independently of Trump to protect you from Trump inspired far-right domestic terrorism.
The FBI is working to identify lawmakers and police who are Trump sympathizers and may be working inside government agencies. With the new Biden administration increasingly taking over the functions of government, these people are likely to be quickly identified and charged.
Trump himself could be treated very differently after the Biden inauguration. There is speculation from inside sources that Trump could be snatched up very quickly and charged with a multitude of very serious felony charges.
Will violent Trump supporter attacks escalate?
---
Violent Trump supporter attacks may escalate because extremist Trump supporters were initially encouraged when Trump instructed them to seize the Capitol in Washington DC. Now they want to hold the ground they feel they have gained.
These right-wing extremists have traditionally been denounced and rejected by the majority of Americans. Many are racists. The fact that they made it into the White House in a violent war-like siege has charged their cause. This has excited them. They are glowing with the extensive media attention even if it is negative.
This is why there may be more Trump supporter violent attacks.
The FBI is warning that this is a serious threat. The threat increases as Trump speeches continue.
Officials are considering raising terror threat levels
---
America is on high alert for more attacks. The FBI warns of the possibility of armed protests.
The Washington Post reports that there are dozens on the FBI terror watch list who came to DC for the capital Siege.
---
IS THIS A WAR? Are Trump attacks going to turn into a war? Has Trump started a rebellion that will turn into a full-blown war?
Probably not. Because the offensive is based on a series of delusions and false ideas, the long-term potential is dependent on maintaining the illusion that the election was stolen and other ridiculous notions.
As naive as the extremists are, the danger and the threats are real.
The attack at the US Capitol was planned. Who is behind the planning?
---
Defense officials are concerned. Feds warm extremist are embolden to carry out more attacks after the capital Siege.
Digital tips appear to show lawmakers working with extremist. The feds are examining videos and evidence supporting the claims that members of various police departments are involved in the Trump attacks.
Security is ramped up at all state capitals across the US. Troops and national guardsmen are surrounding state capitals in all 50 U.S. cities and states.
No one knows what Trump supporters are going to do next. It is possible that they do not even know. It is important not to fear the worst. It is unlikely that massive attacks will occur in any city, never mind all major U.S. capitol cities. It is possible that there will be scattered terrorist assaults major cities, but few if any in towns across the U.S. Most of the online chatter could be all bark and no bite. Nevertheless, the presence of armed forces and high security will discourage would-be-attackers.
There is only one solution.
WILLIAM EASTWOOD
"THE SOLUTION..." is powerful enough that government officials previously removed it from publication. Explains the underlying cause of a divided world and contains simple methods you need to create the life you want. Be held down no longer, read this book while you can! Understanding will change the world as we know it. Open your mind now! Be free!
It is all here, in the solution.
"We can literally change the course of civilization by lifting the race to a higher path through implementing the solution."
— Mario Fusco, TH.D., RS.D, B.S.c.
For a limited time, purchase of any paperback through Lulu.com gives you the option of asking the author two reasonable question in one email. After purchasing book here, contact William Eastwood at WilliamEastwood@teachers.org (Must be 18 or older).
Available in paperback and eBook.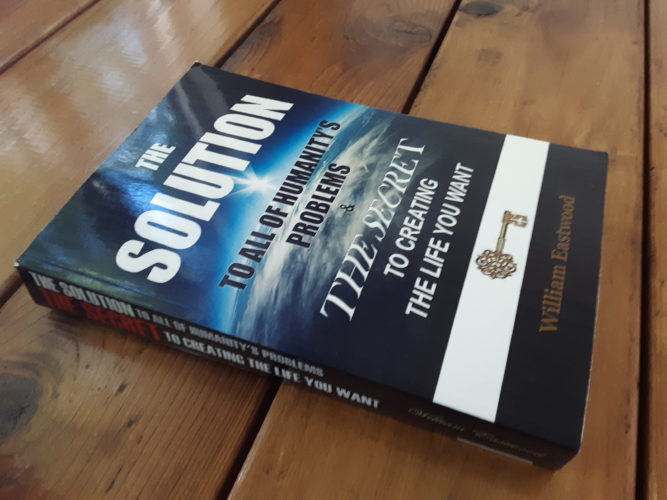 ---
The violent attack on the capital, and the continued press coverage has given oxygen to the Trump offensive and opposition to democracy. However, the actual cause of extremism and violence is a deeper scientific and psychological issue.
Authoritarians fit the profile of individuals inclined to promote violence. An authoritarian is a person that believes some people are superior to others. They believe that the superior people have a right to rule over the inferior people. In their own minds, their negative views of people justify acting violently on others.
The underlying reasons why we are having these problems in our country at this time are given on this website. When we know the cause of the problems we are experiencing, we can solve those problems.
Or we can start a war. However, those who call for war and violence demonstrate the same kind of simplistic black and white thinking that the extremist employ.
War is not the answer but the problem, which in 2021 is well known by the majority. There is a solution, but very few people are aware of what it is.
"We can literally change the course of civilization by lifting the race to a higher path through implementing the solution."
— Mario Fusco, TH.D., RS.D, B.S.c.
Available in paperback and eBook.
If words have great power for destruction, they have even more potential to do good and to combat the problem. The solution, therefore, is to use words and thoughts for constructive purposes.
---
We do not have to start a physical war. We can use the same techniques Trump used but for positive and constructive purposes.
Trump supporters are in-effect, brainwashed by Trump. They think that the election was stolen. This delusion is what fuels and drives the violent attacks. Therefore, the way to solve the problem is to dissolve the delusion.
There needs to be a person like Trump, but of a positive and constructive disposition, to achieve this goal. The word needs to be used in a constructive, rather than destructive way.
The media tends to overplay Trump, and this gives his words more energy.
The solution to the problems we are witnessing is to have a constructive and forceful presentation of the truth. We need positive and constructive words to counter the ignorance.
There are millions of Americans that still believe the Trump lies. This is a result of a bigger problem of divided beliefs. This bigger problem is a result science neglecting to convey the nature of beliefs, thoughts and emotions and their power to manifest positive events.
---
We are witnessing a long-term breakdown of civil society. This is happening because people have been radicalized by Trump himself. This is homegrown terrorism.
There is a threat to the people of this country, the Capitol, cities across the U.S. and lawmakers. Normally, such threats would be handled and responded to by the nerve center in the White House. The problem, however, is that the threats are in effect emanating from the White House because it is Trump who instigated the violence in the first place. Mar-A-Lago would hardly send out jets to bomb Mar-A-Lago
Why is this a civil war?
It is a civil war because organized groups of insurgents are attacking the government and other Americans. This could branch out into cities and towns across the U.S.
"Bring a gun." insurgents screeched in radical media recently, law enforcement warned. The mob riots in Washington DC were incited by the president of the United States. This is a President with mental illness. The president conspired by encouraging and inciting the mob riot of the capital of the US because he could not accept that he lost the election to Biden, and instead had to lie to his supporters, telling them he won in a landslide.
Unlike standard news reports, this article is a report and a solution. If you are receptive to the solution of the underlying problem, continue reading.
Everyone knows that America has been divided for some time. It should be no surprise that the polarization is now reflected in government, politics and social upheaval. The division in beliefs has created conflict and has manifested as a tumultuous clash within the White House and now in the lives of Americans.
Potentially the problem could expand, but no one knows for certain what is going to happen. Many authorities are suggesting, however, that this will be a long and painful period for Americans.
---
The expertise expressed within this article is coming from a specialized knowledge of psychology and quantum mechanics. This is new information not many are privy to. Those who want to do more than skim the surface of national and international problems may want to think deeply about what I am about to say.
Thoughts are electromagnetic energy that form events. Beliefs, which are driving the problems in the world today, are thoughts invested with conviction and added emotional energy.
CAN & DO YOUR THOUGHTS CREATE YOUR REALITY? DO SCIENTISTS BELIEVE CONSCIOUSNESS CREATES MATTER?
Many top physicists do know that thoughts create matter and reality
It is the rest of science, media and the world who do not want to listen to what they are saying.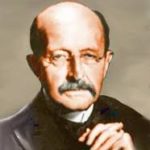 Max Planck,
Nobel Prize
Winning
 father of quantum mechanics says,
"I regard matter as a derivative from consciousness."
— The Observer,
1931.

Max Tegmark (Click button for MIT paper)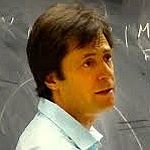 Max Tegmark of MIT, says that consciousness is a state of matter.
CONSCIOUSNESS IS A STATE OF MATTER: MIT
New history-changing science transforming our personal and collective reality at this time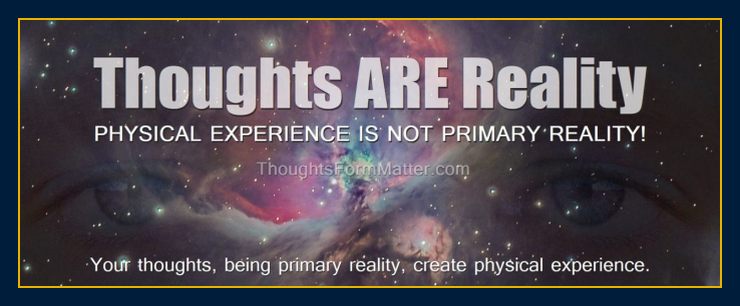 An explanation of how consciousness creates matter is inherent in wave-particle duality. The concept of an alive universe, a universe entirely composed of consciousness, is supported by the greatest scientific discovery of all time.

In his 1924 Ph.D. thesis and groundbreaking contributions to quantum theory, Nobel Prize winner, Louis de Broglie postulated the wave nature of electrons and suggested that all matter has wave properties. This concept is known as wave–particle duality, and forms a central part of the theory of quantum mechanics.
These theories are tested and proven to be facts. We know that quantum mechanics is correct because the mathematical algorithms are consistently relied upon in scientific applications and to build advanced scientific devices that work amazingly well.
EN's Basics & Starting Point for Most Readers
The wave-aspect of anything in nature is an energy field that contains huge amounts of information.
What is a thought but an energy field containing information?
Both waves of matter and thoughts are electromagnetic energy. Matter and waves are the same thing. The facts are right in front of us.
Your unlimited true nature & matter creating consciousness
Your mind is connected to everything in the universe, can bypass physical laws of cause and effect and time and space restrictions, and can permeate any seeming barrier.
Non-classical physics mind-brain science is superior to all previous models on which traditional psychology and self-help are based.
QUANTUM PHYSICS MIND-BRAIN MODEL
QUANTUM TUNNELING NON-CLASSICAL EFFECT
THE HOLOMOVEMENT & UNDIVIDED WHOLENESS
CONSCIOUSNESS IS A STATE OF MATTER: MIT
The science on this page supports the primary purpose of this site — to empower you to be successful in all areas — in intellectual and spiritual knowledge, business, finance, health, love and relationships.
This site is personal self-transformation wisdom that is meant to be exciting and fun to learn.
---
For something to be true it must make sense to the heart and mind. But that does not mean you need a scientist to go to the next level and to create the reality you want to experience.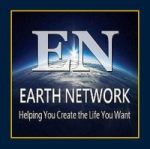 Many people are searching for a scientific finding that will validate what they feel on a deeper level. That is good, but if you are a person that insists on a dry traditional scientific explanation for everything, that requirement can restrict you. I am moving you closer to your own heart and intuitions as the arbiters of truth.  A greater range and experience of love and understanding is available to you. Read more.
All of this is leading to a new paradigm, the paradigm I have lived by for almost 50 years
When we look at a tree we do not see the roots, but we know a tree has roots. The same principle holds true for you. Your consciousness has a deep inner reality.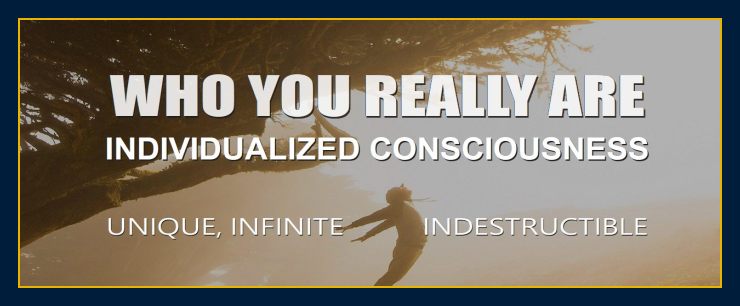 Click above to learn more
CONSCIOUSNESS IS A STATE OF MATTER: MIT
FIVE NOBEL PRIZE WINNER'S FINDINGS
The core belief on which our civilization is based is the idea that human nature is tainted, flawed or both, and therefore cannot be trusted. It is this conviction on which the perceptions and biases of radicalized Americans proliferate.
"They are all lying! The election was rigged! ," they shouted as they stormed the Capitol even though it is well known that this may have been the most secure election in history! These are concepts growing out of a distrust of human nature that has been developing in the psyches of these individuals. It is a core belief finding a specific explanation or branch to roost on.
Beliefs are so strong that they overlay reality. These events are evidence that the new science of consciousness is accurate.
There is a very specific and definite scientific process involved. I warned the world about the problem in America in the first of my recent 11 books, "The Solution to All of Humanity's Problems…"
Words have great power and Trump's language is largely responsible for what took place at the Capitol. When his followers accepted what he was saying as being true, they internalized the rhetoric as their own beliefs. The problem is that beliefs manifest. Each person chose to believe what the President said and to act on it, and so they too, are responsible for their own behavior.
Words create thoughts and thoughts determine events and behavior. If the insurgents had listened to the President and instead responded by saying, "no, I do not believe that the election was stolen," then there would have been a far different outcome.
If we focus on the perceived threat and fear the worst, our fears can manifest. It is thus very important to refrain from a steady focus on the problem and focus on a solution from time to time. This is what is taught on this website — the solution.
---
The following is on the back cover of "The Solution…"
From the upper echelons of the scientific establishment comes a completely new definition of reality and the human being. The most advanced physics in the world tells us that accumulated knowledge in all fields is based on a false premise.
Curriculum from grade school to university will need to be entirely overhauled. The end result will be a complete change in consciousness that will bring about a new human with entirely new ways of achieving goals and solving problems. The solution provides the blueprint for a new civilization and new human.
The book focuses on the underlying cause of personal and global problems and how they can be solved, whereas the websites offer free guidance for those who cannot afford the book.
"THE SOLUTION TO ALL OF HUMANITY'S PROBLEMS
ENDORSEMENT
"We can literally change the course of civilization by lifting the race to a higher path through implementing the solution."
— Mario Fusco, TH.D., RS.D, B.S.c.
.
Here and now, we have the power to work magic of such proportions we have never fathomed. We must recognize the fantastic power we possess and learn to use it constructively. Such power waits for us to claim it, yet something prevents us from recognizing and utilizing it in our own lives.
The message in this book is powerful enough that government officials previously removed it from publication. This book explains why institutions and law-based worldviews are designed to restrict you and reveals what is driving our problems in the world today. Be held down no longer, read this book while you can! Understanding will change the world as we know it. Open your mind now! Be free!
It is all here, in the solution. 424 pages.
The content of Earth Network websites is based on this book.
There is no validity to the claims of those inciting the violence and attempting civil war. The energy underlying the offensive cannot, therefore, maintain itself. Once Biden takes office, the situation will calm down. Eventually the overall quality of life in this country will actually improve significantly, and things will get far better than they ever were.
Mentally project resolution regarding everything you read about crisis, and everything you hear that seems alarming. Minimalize problems in your mind and those problems will diminish. In doing so, you will protect yourself and enter a probability in which there is no violence in the world.
If, however, you focus on the problems in your life, they will quickly blow up to huge proportions.
The only thing to fear is fear itself.
---
Focus on the feeling of the wish fulfilled — Biden's election and a period of progress and peace. Thankfully, he was elected. Ponder that thought for the rest of the day. Your thoughts and emotions will then protect you. If we do this collectively, our thoughts and emotions will then offset fears and will at least keep things from getting worse.
If we do the opposite, there will be increasing conflict and civil war.
We are in a transitional period, also referred to as paradigm-shift.
---
Beliefs dictate perception and determine individual experience and behavior. Ignorant people are easy to radicalize, and this is what Trump has done by telling lies in the same way Hitler did 1939 Germany.
College educated people did not elect him, the least educated in rural America did.
The true cause of what is happening runs deeper than what news reports will tell you because the real cause of all our problems and the solutions are generally unknown. This is why we have yet to solve the underlying problem.
Paradigm-shift is necessary before we can understand the science, yet the two go hand in hand.
The cause of our problems and the solution are becoming known on now, on right here on this Earth Network site.
The fact that thoughts are electromagnetic energy that form events is what scientists need to convey. The fact that science has not yet done so, is the core of the underlying problem.
Beliefs are thoughts invested with conviction and emotional energy. Beliefs are very powerful. Trump's lies created beliefs in his followers that created an attack on the White House. This events illustrates the power of negative beliefs. Positive beliefs are even more powerful.
What are beliefs?
Beliefs are just thoughts, but with one difference. They are invested with conviction and emotion.
Our civilization is based on the core belief that human nature is tainted or untrustworthy. This serves as the basis for radicalizing. Paranoid and delusional individuals will at times believe anything that supports their distrust of our democracy and other people.
Everything that is failing in our world can be traced back to one thing. That one thing is the idea that human nature is untrustworthy. The belief itself — with other subsidiary beliefs that grew out of that core belief — caused the attack of the Capitol. It did not happen because those people are evil, it happened because those people believed people are evil!
---
The violence and mob rule at the Capitol consisted of good people that had bad beliefs. Once beliefs are based on distrust of human nature, behavior can rapidly deteriorate. These are not protesters. These are people who have a negative set of beliefs. Their behavior is a product of their false beliefs.
These are people who have a distinct set of beliefs. Their core belief is a distrust of human nature. Subsidiary beliefs develop and revolve around this core belief. These subsidiary beliefs then reinforce the core belief. As these people interact with and respond to life, they read reality according to the core and subsidiary beliefs. They see what confirms their distrust and greatest fears. Those negative beliefs grow and evolve more complexity.
Beliefs grow like vines in the psyche as we experience life. We then perceive reality through the lens of those beliefs.
What is not fully understood is that our beliefs create matter. Thoughts create matter — the website address.
FIVE NOBEL PRIZE WINNER'S FINDINGS
NBC NEWS REPORT: Universe Is Conscious
DISCOVER MAGAZINE Life Creates the Cosmos
The division and conflicts we are experiencing are very real, and so we have to conclude that the beliefs and thoughts that led to this unfortunate situation are powerful. They are the cause. Yet, they can be dissolved very easily if we understand what the new science is telling us.
Violence is not the means of resolution of disputes. People who listened to Trump's negative ideas and perceptions of reality felt powerless. When a person feels that they have no power to right the world's evils they can be compelled to take drastic action that then makes them feel powerful. They believe in violence because they do not believe in their own power. They do not comprehend the goodness and strength of their own consciousness.
If, however, we understand that we have the power to change our world and act on that power incrementally, we do not feel so compelled. Recognizing the power of our beliefs, thoughts and emotions to shape our reality gives us a sense of natural power that provides psychological stability. Acting within the worldview of an interactive universe concept provides a deep sense of satisfaction and belonging in the world.
This is one of the darkest days in American history. Yet, this is a turning point for America. Democracy's roots are strong and will not be undone. The Trump era demonstrated what past majority-held-beliefs will lead to when given a chance.
The American hybrid beliefs consist of a mix of Darwinism, materialism and religion's concept of a sinful human carried over from past eras. This mix of beliefs is the cause of all our problems.
"The Solution…" focuses on the underlying cause of personal and global problems and how they can be solved, whereas the websites offer free guidance for those who cannot afford the book.
The basis of all EN websites.
"We can literally change the course of civilization by lifting the race to a higher path through implementing the solution."
— Mario Fusco, TH.D., RS.D, B.S.c.
Available in paperback and eBook.
For an advanced book that goes to the heart of all current problems, click below.


"What Is the Cause of..."
Follows the ideas in "The Solution..." but more advanced. Explains the real cause and solution of all personal and social problems, as well as methods to achieve goals based on holographic universe theory.
Solve YOUR problems and the world's problems at the same time. Nothing else like it exists in the world. We now have a profound method and means to dissolve global problems and achieve our goals.
This remarkable new way of looking at the universe is supported by two of  the  world's  most  eminent thinkers ― Stanford neurophysiologist Karl Pribram, and University of London physicist David Bohm, a former protege of Einstein's.
The negative core belief held by most half of Americans creates life experiences that reinforces distrust of human nature. As these people live their lives, the core belief filters and causes perception that seems to confirm the core belief. As time passes, subsidiary beliefs form. These act to further filter perception to only that which conforms to the core belief and also act as supports of the core belief. There may be hundreds of subsidiary beliefs, such as the many conspiracy theories projected by the disturbed president.
A human who believes in human unworthiness is going to suffer. They will tend to project their internal sense of unworthiness onto a perceived enemy so as to gain a sense of being okay themselves. By acting against those they perceive to be unworthy, they then also gain some small sense of power over the perceived problem or enemy.
What we witnessed on January sixth, 2021 was a textbook example of how negative beliefs in human unworthiness mixed with radical American beliefs rooted in negative scientific and religious worldviews can give rise to dysfunction, mob-rule and chaos.
The word has great power, and Trump demonstrated the power of the word and the beliefs behind the words he used to harm people. We have to stop using negative language to cut people down. We must instead, build people up.
We can either create a new era for civilization or we can destroy ourselves. "The Solution…" warns the world of the single most important issue facing civilization at this time.
The political and many national problems in the United States are due to beliefs. The true underlying origin and cause of these negative beliefs are revealed in "The Solution."
Trump's election is a symptom of deeper problems that are a result of the failure of modern science and mainstream worldviews.
To learn more, click below.
---
Aspects of classical physics have been disproven. Matter and consciousness are the same thing.
We are joining forces with top physicists in a break from established thinking to create a new kind of science to bring people the answers they deserve.
The multifaceted solution — the unveiling of new science — is outlined on our about us page (below).
Click above to learn more
Your senses project your reality and then perceive that reality.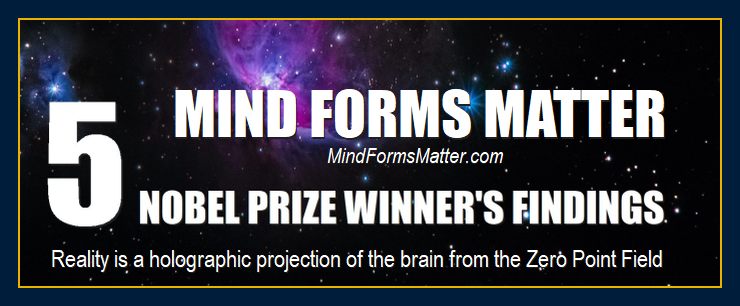 You are in control of your experience. At any time, matter can be completely changed by the activation of conscious thought. Your environment is a product of your thoughts and emotions. By projecting the specific thoughts and emotions that embody your desires you can immediately begin a process of change.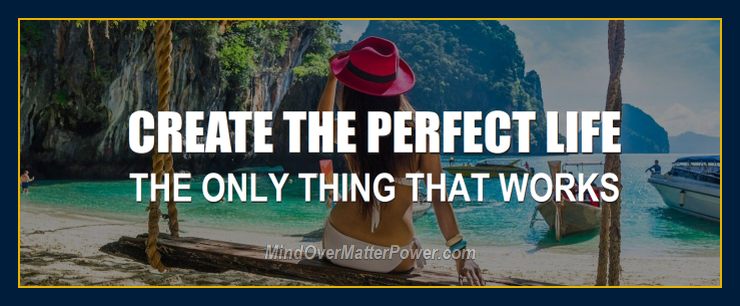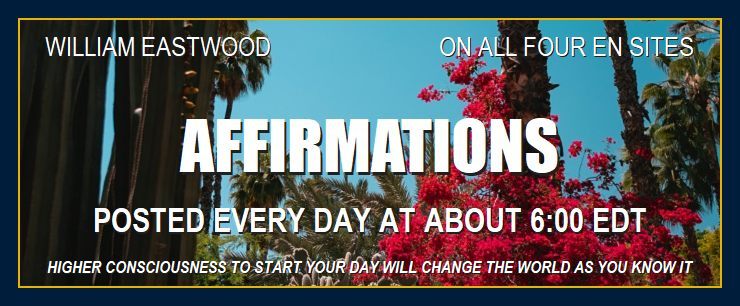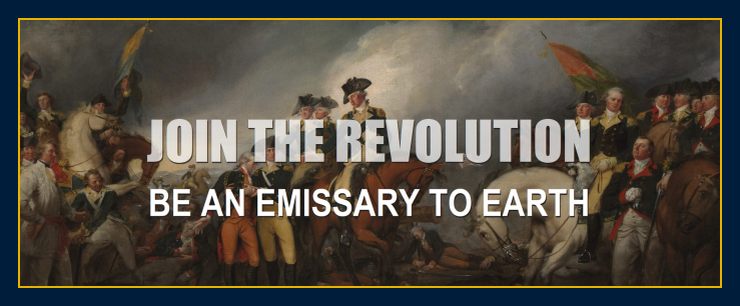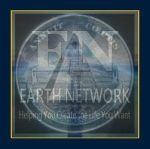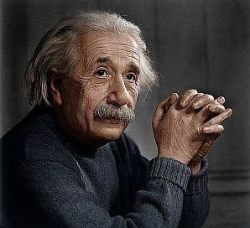 "Great spirits have always encountered violent opposition from mediocre minds."
— Albert Einstein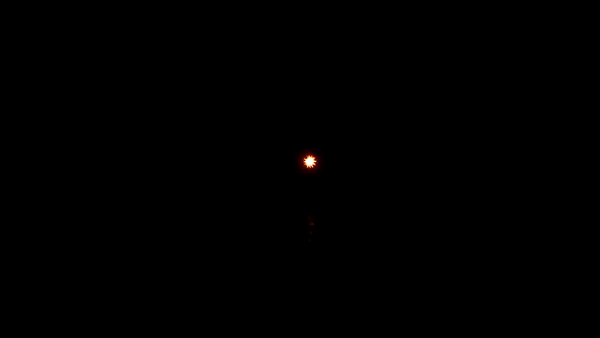 US HOMEGROWN TERROR! Where Are Far-right Domestic US Terrorism Attacks Going to Happen Next
© Copyright, 2021 By: William Eastwood. All Rights Reserved.
Primary article concludes here.
---
FOUR SCIENTIFIC EDUCATIONAL SITES — ONE PHILOSOPHY
A singleAMAZING philosophy!
100's of articles!
4 EN websites!
They are meant to be used together.
Click between them!
Click below for more complete list of articles.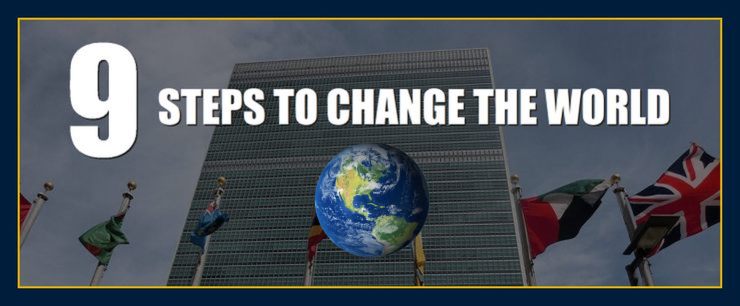 Thoughts Create Matter Links
Will More Terrorists Attack? Will Violent Trump Supporter Attacks Escalate?
---
Where when and why are Trump supporters planning more violent attacks in U.S. cities and states? It is unlikely that massive attacks will occur in any city, never mind all major U.S. capitol cities.
---
CATEGORIES: Is this a Civil War?, Are Trump Attacks Going to Turn Into a War?, Where when and why are Trump supporters planning more violent attacks in U.S. cities and states?, Why Are Trump Supporters Planning Violent Attacks?, The solution to social problems, US President Trump has mental illness, TRUMP RIOT!, What is the Cause of Violent Attack at the Capitol in Washington DC?, US President Trump is reckless, Trump is a psychotic egomaniac, Trump is a criminal, Trump is an evil dictator, True underlying reason President Trump & Putin are undermining our democracy. President Trump is a criminal organization boss, leader & bully. The root of Trump's and Republican's political and constitutional crisis, its cause & reason. Donald Trump & Putin want a return to patriarchal systems of government and family. Click on our site and books to learn more.

Classic dictator and bully tactics
Trump is appealing to the frustrations and fear of a segment of the population that cannot keep up with humanity's progress. His base seeks a return to a more primitive era of less liberty and more strict patriarchal control.
This is why we can't solve our problems.
The concepts conveyed in this website are within these books.