---

How Do People's Thoughts Create Division and Conflict?
Beliefs Cause Social, Political & Personal Problems
---
What is the cause of a divided world?
How do people's thoughts create division and conflict?
How do beliefs cause social, political and personal problems?
Do my thoughts and beliefs cause personal problems?
I will answer these questions now.
---
The cause of a divided world is people's cruel thoughts and words directed at others. A cruel accusation can be a "spell," because it can affect a person like a nocebo.
A person who says cruel words is wielding a power that is within their thoughts and the thoughts of others who hear their words. That power in thought is the ability of the thought and assumption to bring about what it suggests.
Thoughts have an inherent power to create that is understood by physicists. The study of thoughts to create either positive or negative outcomes is restricted by preconceived notions. Scientists have traditionally denied the power of thoughts. The denial itself is powerful. All thoughts are powerful.
A thought has the capacity to create what it suggests exists depending on how we react. It can become a self-fulfilling prophecy for those who internalize the comment, fear the comment, or have doubts about themselves because of the statement.
Often the recipient of an accusation is not initially affected. However, because onlookers who hear the accusation may begin to wonder if it may be true, a definite process begins. A cross-contamination effect is a very real transference of a trigger — a trigger that activates specific energy deep within those that hear the comment.
The nature of the energy triggered is explained in my book.
Negativity ricochets off others who are fertile ground for the accusation and then comes back to harm us in ways we are not even aware of. If others even partially believe the comment it can cause a wide range of social and personal problems because people's thoughts and beliefs create their reality.
The cause of division and conflict
---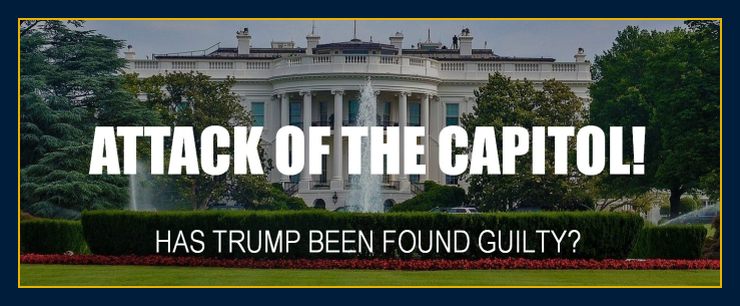 Why is the U.S. is experiencing so many problems?
American democracy could collapse by 2024
---
The bleak future we face is that of America becoming an extreme right autocracy governed by a ruthless dictator by 2024. It is absolutely necessary to fight the delusions of the authoritarian, autocratic far-right extremist regime that is dismantling our democracy.
While short-term solutions are critical, the only long-term solution will come from addressing the underlying problem. No one knows that better than William Eastwood, international philosopher who has studied the problem from the outside for over 45 years.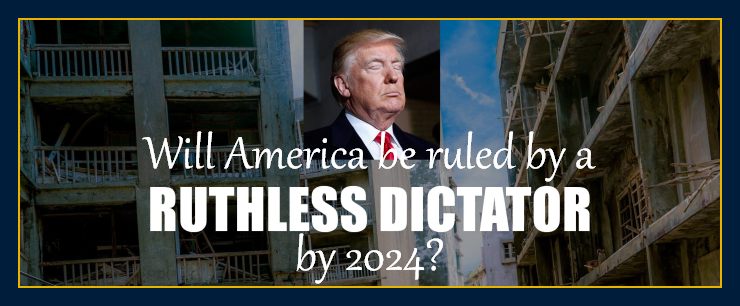 Short-term fight
---
To support short-term measures that can be taken, you can click on the state voting bills tracker and contact your representative.
Long-term solution
---
All the issues are connected. We cannot solve the climate crisis, for example, if we cannot pass climate legislation due to republican obstruction. We need a solution strong enough to save democracy and solve the world's problems.
We must all fight for our democracy. You can copy the link to this page to send to friends, contact your representative or support the campaign to save democracy by purchasing a book that tells you how to solve the problem and protect yourself from harm.
Additional links to forward in the fight for democracy
---
https://www.lulu.com/en/us/shop/william-eastwood/will-trump-be-indicted-arrested-sent-to-prison/paperback/product-2g8jee.html?page=1&pageSize=4
https://www.thoughtscreatematter.com/2021/10/06/what-is-the-best-educational-trump-book-in-2021-trump-arrest-cause-of-his-election-division/
Show support by purchasing the Trump book that reveals a solution to the underlying problem.
William Eastwood in 1979:

Prodigy
---
Eastwood worked with a Yale professor at age 13.
A public record of Eastwood's interview at age 16 is available for you to read here.
It is also available to you through the United States library system microfilm database.
Eastwood is a political oracle, music prodigy, self-made international philosopher, researcher and new scientist, founder of the altruistic movement, and author of 20 books.
A scientific long-term solution to all our problems.
A book that has the solution to the underlying problem.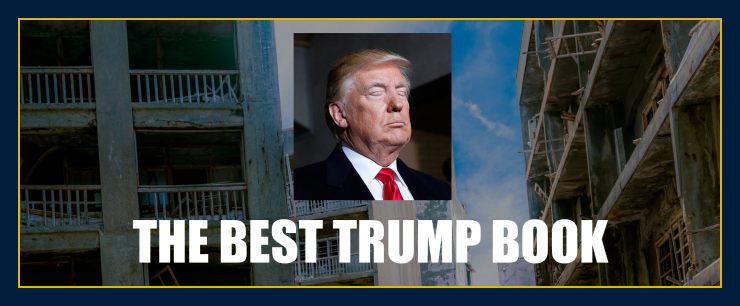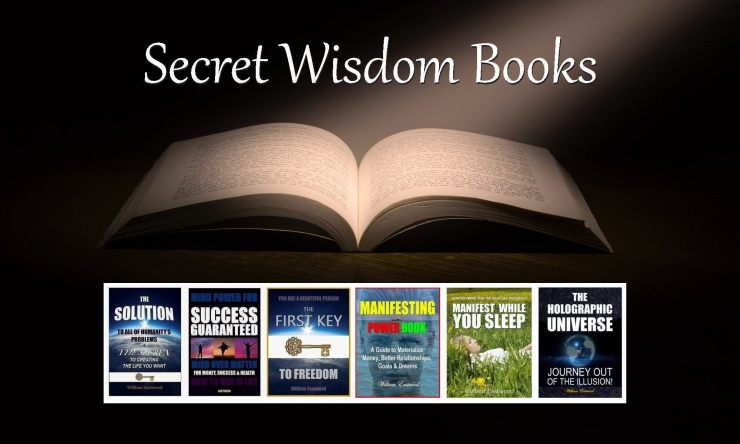 Holographic reality explains the division in politics and society
The evidence of materialism is a projection of the establishment's belief in materialism. To be intellectual rather than anti-intellectual requires that we use our intellect to look at the beliefs and theories of the most intellectual people in the world. Those individuals are not materialists, they are quantum physicists, and include Einstein, Bohm and others.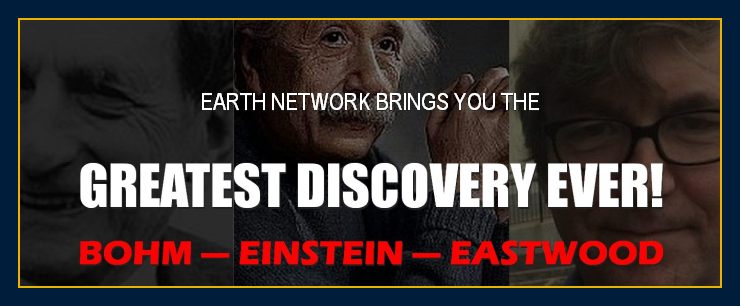 Materialists that do not use their intellect sufficiently, do not understand that what they believe is a holographic projection. Until they realize this, they are fooled by the holographic illusion.  The same applies to any belief system.
"The new paradigm explains why the new paradigm cannot be accepted; thus, we have a paradox. Until acceptance occurs, acceptance cannot occur."
— William Eastwood, author of "Holographic Universe — Journey Out of the Illusion".
Do scientists say that thoughts create matter?
Many top physicists do know that thoughts create matter and reality
It is the rest of science, media and the world who do not want to listen to what they are saying.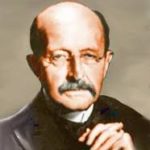 Max Planck,
Nobel Prize
Winning
 father of quantum mechanics says,
"I regard matter as a derivative from consciousness."
— The Observer,
1931.

Max Tegmark (Click button for MIT paper)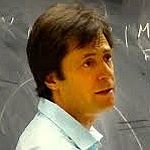 Max Tegmark of MIT, says that consciousness is a state of matter.
CONSCIOUSNESS IS A STATE OF MATTER: MIT
---
In 1938, Einstein writes,
It seems as though we must use sometimes the one theory and sometimes the other, while at times we may use either. We are faced with a new kind of difficulty. We have two contradictory pictures of reality; separately neither of them fully explains the phenomena of light, but together they do.
— Albert Einstein, Leopold Infeld (1938). The Evolution of Physics: The Growth of Ideas from Early Concepts to Relativity and Quanta. Cambridge University Press.
If we extend Einstein's suggestion above to several sources of knowledge, we come to a new understanding of reality itself.  To make sense of the discoveries of David Bohm and other scientists we need to gather together everything they are saying and put it together in a new way to bring us to a new picture of reality that makes sense.
If we combine certain popular theories in quantum physics, they all point in the same direction. That is precisely what my philosophy does. But I am not a scientist. I am a humanitarian, philosopher and visionary who wants to help you understand and apply a basic life philosophy that can be used to solve problems and achieve goals.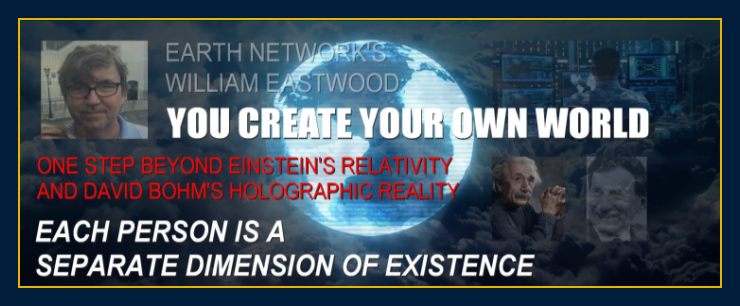 Each physicist's theory represents one important piece of the puzzle. If you combine them properly, they lead us to where we need to be. They lead us to a unique understanding of reality that is so crystal clear and obvious, that we no longer need the science to convince us that this is the correct worldview.
Your thoughts can and do create your reality. The philosophy I teach is so simple and clear that anyone can apply it. In simple and clear terms, I tell you everything you need to know to create whatever it is you want most in life.
My philosophy, while based on the best science in the world today, is not for scientists, it is for ordinary people who want to improve their lives.
If you just want to achieve goals I can help you.
---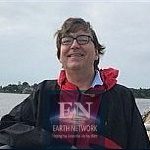 You can get lost trying to understand consciousness by reading scientific articles. I offer links to some excellent scientific studies as a courtesy to you only. I know in simple terms that the physical world is a projection we each create with our own consciousness. If four people enter a room, there are four rooms. I figured that out over four decades ago.
Consciousness is irreducible and is both individualized and part of an unbroken field. Quantum mechanics is the study of that field of energy. Your consciousness has very deep, eternal meaning that cannot be measured with a ruler, and so all scientific studies will miss that part of the picture.
All consciousness is of an equal, amazingly high grade; and just so you know, your personality and individuality will never be lost. Who you are will survive death. I am not a religious person, because I will add that you are also good, and most religions will say you are evil.
Ignorance is separation from truth, and it is the closest thing there is to evil. Our civilization has been based on separation from truth for centuries and we therefore do not even know where we come from! That shows just how ignorant we are.
Our civilization has been reading reality backwards for thousands of years. You cannot understand reality by looking at the physical world because that world is a consciousness hologram that you are creating. If you follow most scientists, they will just get you more confused.
I provide hundreds of articles and over a dozen books in plain English, and you do not need to be a scientist to understand any of it. Use your heart and intuition. All knowledge is within you, and you are a portion of the Divine consciousness that forms everything. You are forever safe and loved, and this will never change, not for a billion years.
For those who are interested I often begin my articles with some science because it is important to use your intellect. For something to be true it must make sense to you both intellectually and intuitively.
— William Eastwood
You do not have to be confused by the science. My books will open the door to understanding and will allow you to create your own reality to match exactly what you have decided you want in your clearest moments.
There a path that leads to a new civilization. Understanding will change the world as we know it. Either we accept new knowledge and thrive individually and collectively or we become overtaken by violence and other problems and spiral into our demise. Fortunately, we do have free will.
Click above to learn more
CONSCIOUSNESS IS A STATE OF MATTER: MIT
In "The Solution…" I reveal the nocebo-like effect of defamation in conversation, sarcasm and bullying which is everywhere in society. It has grown into something that has become a social-phenomena that has spread through virtually all of us. "The Solution…" precisely identifies the invisible collective belief responsible (the core within the inner mind of each of us that makes this spread of toxicity possible).
When an entire civilization has derogatory beliefs, those myths can cause negative statements to have substance behind them and thus the ability to cause severe damage.
It is the substance underneath that is most harmful, yet unknown. Combined with the power of thought, it can be highly destructive like a rampant force flowing through society unobstructed and given free rein and permissions via ignorance.
Do not believe me?
A compounded nocebo is a real thing. An example is in politics where attacks are increasingly relied upon. Personal attacks are perceived as being more effective than constructive words or programs to help people.
Rather than offer something constructive or logical, many leaders feel it is more effective to tap into an underlying collective negativity and use that to harm those who disagree with them. So strong is this negativity that logical thought is no longer sufficient to restrain it. There nothing to stop this out-of-control spread of toxicity. This is in effect, a fast-track to destruction.
If you do not believe what is being said about you, you do not internalize the defamation and it cannot harm you. But if you believe what people are saying, or others believe it, or if you have the slightest insecurity, the accusations aimed at you can have an adverse negative consequence for you. Collectively we are already beginning to see a mass effect of gigantic proportions — in current government, economic, social, health and climate issues.
It does not matter much if you survive but civilization is destroyed. Like cancer in a physical body, eventually the whole body dies.
Negative views and words directed at others can spread and/or reinforce beliefs in the same way a virus spreads itself. Our country is afflicted by a kind of social virus most of us are unaware of yet not immune to.
However, there is one thing that can be done to stop the process. The cumulative effect and spread of negative energy can only be stopped by a new psychological algorithm (a specific set of beliefs).
To be inoculated and free from harm requires a reeducation. If enough of us then cause a reverse and opposite effect, many will enter a future probability that is far, far superior to what we have now.
We are at a critical juncture.
A book that has the solution to the underlying problem.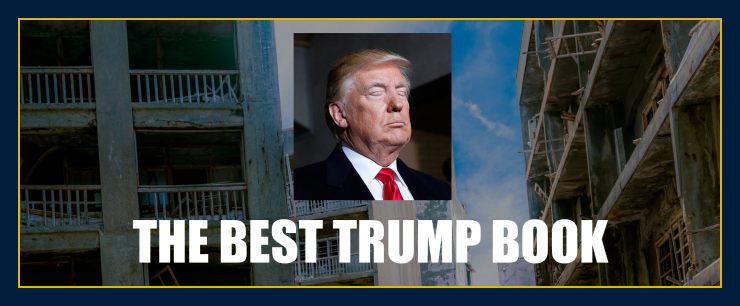 A person who practices the dark arts uses the power of negative suggestion (words that harm) to create fear and spread toxic negative emotion. This is a harmful practice that bullies use to weaken others to gain power proportionally, yet the long-term effect is mutual destruction.
A person who is inoculated from specific myths and spreads positive statements can heal society of the psychological "virus" of which we suffer. Immunity comes to those who are inoculated with "good beliefs."  These good beliefs protect us from the beliefs that are causing a divided world and the spread of a disease of mind that is tearing us apart and causing all our problems, public and private.
Those who practice the dark arts and use the power of negative suggestion (words that harm) to create fear and spread toxic negative emotion are a product of a conscious evolution that has gone too far.
My book "The Solution…" explains, and the free articles on ENs four websites move us toward understanding and transformation. Those who expose the problem can expect reprisal unless they are completely healed, which is extremely rare.
The book is necessary for many because they will not believe what they need to believe otherwise. It does not do any good to tell them because the psychological set of beliefs automatically responsible for the problem and the deep energy they evoke automatically rejects contrary ideas for the purpose of self preservation. But virtually all humans are sick and do not know it.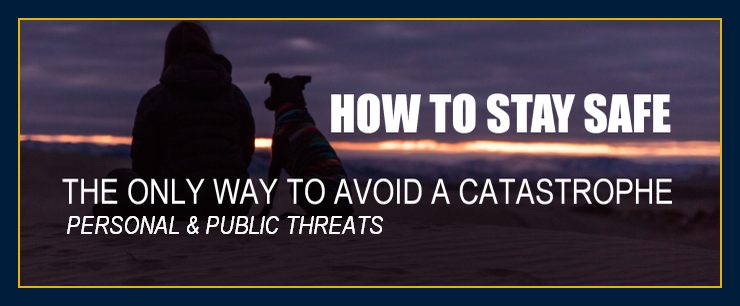 THE TRUMP PLAN:

BURN AND BOMB!
---
Educated people know what autocracies are like inside places like Syria and Afghanistan. That's why they do not like Trump, they do not want our country to end up like Syria or Afghanistan!  Share this with your friends and loved ones so that they know what it will be like. We need to protect our friends and those we love. It can happen here, the Republicans are already half way there.
Help support democracy, our planet and the survival of the human race!
45

EASTWOOD
45 years of research goes into every book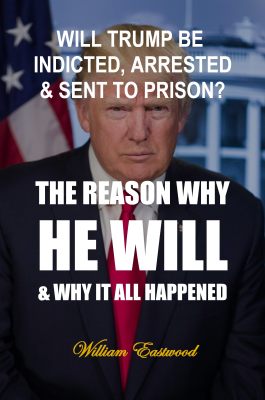 A title that will prove true, but only if we heed the critical message in the book
---
---
People's thoughts create division and conflict because thoughts are electromagnetic energy that affect and create events. When beliefs, thoughts and emotions are inaccurate, events can become chaotic and can create division and conflict.
The mind projects its content into events, and then filters its perception of those events. Because of these two effects, people develop divergent and sometimes radical belief systems. We thus have groups of people with very different worldviews.
Opposing worldviews create polarized events. These divergencies then create division and conflict.
Einstein's colleague, Physicist David Bohm, the most significant theoretical physicists in the 20th century, provides a scientific paradigm that serves as a foundation to explain how the process works.
The mind sees what it wants to see. The mind projects its beliefs into matter and then takes the result as proof of the originating belief.
This is how events always seem to suggest that our beliefs are facts rather than beliefs. We tend to think we know it all.
The process just explained also accounts for fake news and demand for fake news.
The insanity has a cause, which is provided in my books and over 100 free articles.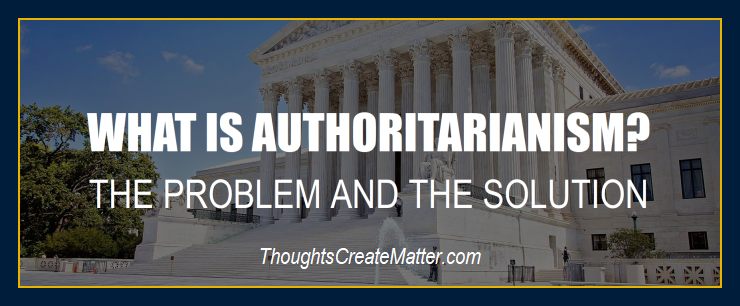 ---
People's beliefs cause social, political and personal problems by manifesting conflicting personal experiences of reality. When people then react to what they are creating they do not understand how others do not see what they do. Conflicts and divisions are then created.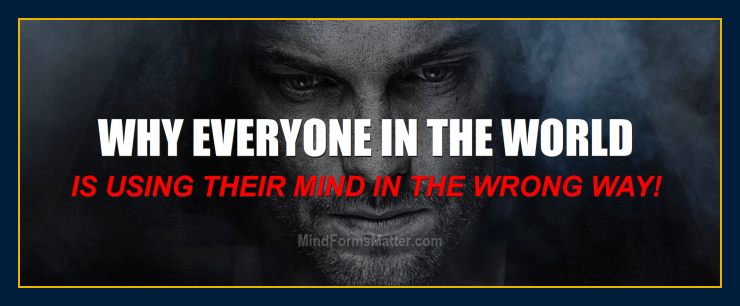 Our beliefs filter data coming into our mind on a subconscious level. The filtered data — that which agrees with our assumptions — is then sent from the subconscious to the conscious mind. Our perception is thus organized to validate our worldview before even reaching the conscious mind.
This process explains how our own mind creates a personal reality that perfectly reflects our beliefs. We thus get trapped by our assumptions. Worldviews become particularly difficult to see error in and change.
When people, media and professionals learn that non-classical science has disproven classic physics and convey that fact we will be able to create a better world.
When we take the filtering and creative role of the mind into account people will be in greater agreement and conflicts will begin to diminish.
Individuals will learn how to project their beliefs, thoughts and emotions into more beneficial and satisfying events.
If the science is understood and the principles are applied correctly you can learn to control and determine the events of your life.
Cause of division and conflict worldwide
The division and conflicts within the U.S. and world are due to opposing beliefs and thoughts creating divergent personal experiences with reality. David Bohm's holographic reality also reveals how beliefs and thoughts can manifest.
The most advanced and credible science in the world (below) is leading us to the truth that shall set us free. And the truth is more positive than we can presently conceive.
We are capable of using this knowledge to create a new kind of civilization. Our problems are meant to lead us to these answers.
---
To find out if your thoughts and beliefs cause personal problems, look at your life and the kind of world you live in. Everything in that world is a reflection of your thoughts and beliefs.
Events that directly impact you are your own or a joint creation. Events on the news are not. Your environment reflects your own personality. Your problems and the kind of people you attract into your life are a projection of your beliefs, thoughts and emotions.
After information is filtered by the subconscious, the conscious mind then sees only what it wants to see. What this means is that we only see what conforms with and seems to confirm our established assumptions.
But that is not all. Events are actually a physical manifestation of our beliefs, and this is the most important information we are missing. It is generally unknown that an event or object is a solidification of conscious energy that has been patterned by our beliefs, thoughts and emotions.
We project our beliefs onto the screen of life and live within the manifestation (reality) of our belief system. We thus live within the body of our beliefs. Unless we are aware of this, we tend to interpret our beliefs not as beliefs but as reality. This makes it very difficult to open up to anything contrary to what we already believe about reality.
The reality we are projecting seems to prove to us that our beliefs are facts about reality rather than beliefs about reality. Not knowing this perpetuates division, inaccurate and extreme views because all views, regardless of their inaccuracy will tend to manifest and thus seem to be validated. Thus we have fake news and multiple opinions on all issues.
If previous science had not closed the door to study on this subject it would be understood and the divisions and conflicts that are causing social, political and personal problems would have been largely resolved by now.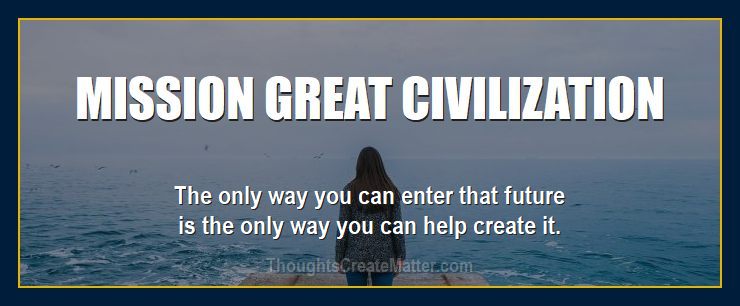 "That which can destroy all of us has come to the surface to be recognized and removed from the collective psyche. Either 'we' learn from it and change, or civilization may enter a period of unparalleled chaos. We must go to the next level.
"We are focused on what we don't want with a lot of fear, frustration and many negative emotions, but Americans do not understand why this is the main problem.
"Anger is supposed to be a catalyst spurring you on to take constructive action. If you do not act and remain in a negative state, however, you add energy to the problem and perpetuate division"
— William Eastwood
---
"If we can escape the 'box' in which we interpret the problem, we can we can get rid of more than just Trump."
---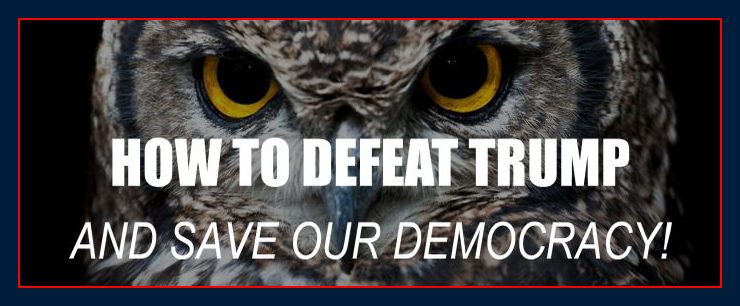 The answer is in the science.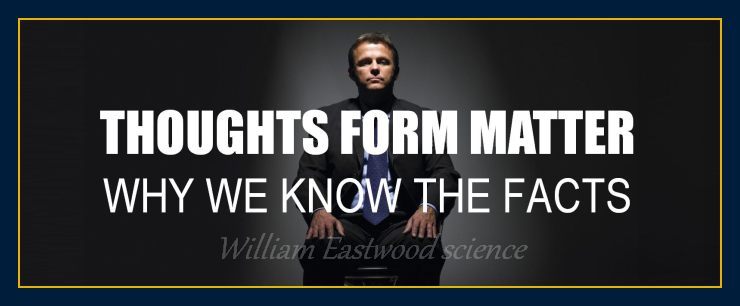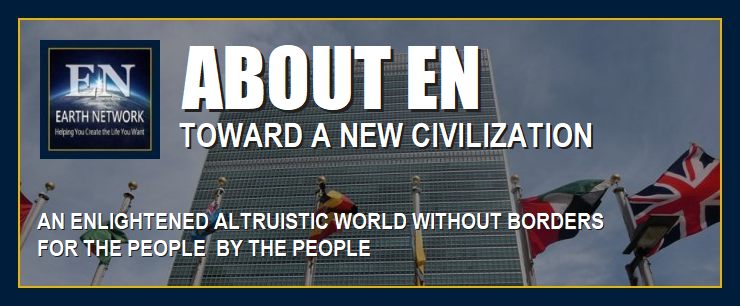 Our paperbacks / eBooks DIRECT FROM MANUFACTURER – most reliable source – fastest delivery – lowest price.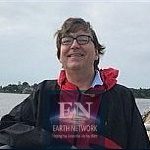 "EVERYTHING WE ARE EXPECTED TO BELIEVE & WERE TAUGHT IN SCHOOL IS WRONG! It is all absurd!
"We do not generally think of official mainstream belief systems in the U.S. and our global civilization as being cult-like, yet they are to the extent that they take power away from the individual, creating dependence and weakness. Even worse, established institutions attempt to control you because of their fundamental low evaluation of human nature."
Read more (goes to the Altruistic, Autonomous Movement) ….
Here you will find knowledge that immediately gives you natural and good power, and affords you trust in your own self and judgment.
The advanced scientific paradigm and life philosophy found here invests the individual with the highest wisdom and integrity.
The science behind social, personal and political problems within EN books is the best in the world. EN scientific books give not only the cause of social, political and personal problems, but also outline a simple overlooked solution to all these problems.
Each person reads and experiences reality according to what they believe exists. If they hold a view of reality within themselves that is inherently limiting and/or negative, then this inner subjective reality and nothing else is projected outward into events and experiences so that everything conforms with their beliefs. They then cannot see anything outside of their own worldview. In effect, they become blind to any information that would free them from their inner and outer restricted reality.
The negative focus on perceived enemies or opposition combined with the overlooked and unchecked power of consciousness and focus has been causing the world severe problems for a very long time only because we do not see the obvious.
How our beliefs cause social, political and personal problems
Did you ever wonder why people know they are right, despite the fact that there is a wide discrepancy between different belief systems? This happens because we project our beliefs into matter.
Einstein's friend, David Bohm, explains how we project what we believe into matter. We then become addicted to not just one belief, but a whole set of beliefs that collect around the central myths and distortions of reality.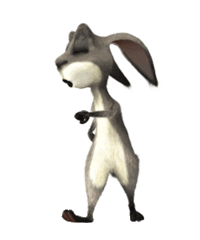 Ignorance (myth) is lodged in place with large segments of the population.
We are seeing global paradigm-shift of global proportions play out in politics.
The two warring political parties in the US represent two opposing paradigms. There is a tooth and claw conceptual war taking place. The war between the two is taking place in each person. As David Bohm's scientific paradigm reveals, the war is then projected out onto the political and world stage.
The stalemate has literally shut countries down. Opposing energies cancel each other out and nothing happens. Businesses close and progress becomes stymied.
This is the paradigm-shift that will continue until the underlying cause is recognized and eliminated.
That requires a completely new scientific paradigm and a willingness to embrace new ideas.
If you are not an open-minded person, read no further.
You are literally watching a battle of belief, and everything from political division to COVID-19 reflect the social problems in the world today. There is much discontent, unfairness and unhappiness.
Individual deaths are a subconscious protest and an attempt to force us to become aware of the problem and to fix it. It will not go away until we solve the underlying problem.
The only way to solve the problem is to advance our understanding of reality and to create a more even distribution of resources and wealth.
.
45

EASTWOOD
45 years of research goes into every book
.
"Something happened in the 20th century that is going to change our civilization. Einstein and a group of great physicists went way beyond what we were able to understand at the time."
— William Eastwood
45

EASTWOOD
45 years of research goes into every book
How the problem developed
Because many see their beliefs not as beliefs about reality but facts of reality, they become fixated in their beliefs and are unable to change with the times and adapt to changing values. People that are highly literal-minded cannot make a distinction between their beliefs and reality. Because they cannot be objective about their beliefs, they project their beliefs on reality until everything conforms with their beliefs.
A Multi-site menu you want to follow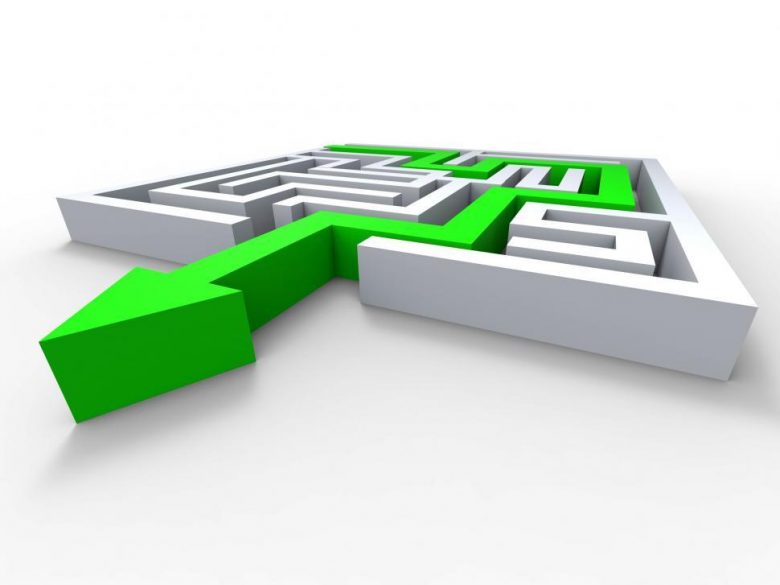 The journey of transformation (life is a journey, not a destination)
When we awaken to our true nature, we begin to realize that we are supported and graced by an altruistic consciousness of which we are a part. When we become aware of how the universe works, we begin to notice how the universe bends in our direction and works to our advantage.
An entirely new worldview begins to set in.
45

EASTWOOD
45 years of research goes into every book
The books
---
The purpose of each of my books is to provide you with all you need to know to be successful in all areas—in intellectual and spiritual knowledge, business, finance, health, love and relationships.
---
Put an end to starvation in the world... children suffering... human rights violations... conflicts and more by buying a book. (see EN mission statement below).
When you buy a book, consider it a donation helping people around the world (see the Altruistic Movement).
---
MISSION STATEMENT
Bring an end to suffering and conflict globally; distribute food and supplies to where they are needed most in the world; provide opportunity to all people across the globe; transition humanity to a new era; transform public institutions and private lives; form a new field of science, and reform education systems globally.
Is your life important enough to you? Are you worth it?
---
Is your life important enough to justify an investment in who you are and what you can achieve?
William Eastwood provides a free international philosophy to people in difficult circumstances in every country in the world, many of whom cannot afford books. Your purchase is what enables him to sustain this extensive and time-consuming free service.
EASTWOOD: When you add my books to the tools you possess to improve yourself and the quality of your life, you help more than just yourself. A paperback purchase through Lulu.com in particular, enables me to bring this free international philosophy to the world.
You can improve your life
---
No matter what is happening in your life or how bad or irreversible circumstances seem to be, whatever it is you want, it can be done.
The most beautiful experiences in your life have happened because you created them. Your thoughts can and do create matter despite what anyone tries to tell you to the contrary.
If you are not satisfied with where you are and are upset, the negativity will manifest greater difficulty. If, however, you are doing something about your situation, you will feel positive and optimistic. When you are learning, you have a reason to expect better in life. Those positive emotions and expectations you generate from reading any one of my books will manifest. The positive energy also provides motivation to change your life for the better, gives you ideas and starts a positive spiral like a trampoline to success and great satisfaction in life.
Exclusive published book content
---
Our civilization has in the past thought that matter forms ideas, but it is just the opposite. Ultimately, everyone will discover that the events they experience are holographic projections; manifestations of "past" thoughts.
We create our own reality. If you study this material long enough, it is inevitable that you will finally come to this conclusion.
The more open you are to the idea, the more the evidence begins to present itself. Eventually many people experience a shift which feels like they are awakening in a dream that they are creating with their own thoughts and emotions. Once this happens you realize the true power you have to shape events.
After realizing that your thoughts create your reality, it is just a matter of learning to focus your thoughts properly. Beliefs must improve, attitudes and expectations must improve, and positive emotions need to be fixed primarily on the sense of acquiring and having what is wanted rather than lack and frustration. This can be difficult to do in the face of contrary evidence, such as the disturbing news about the coronavirus, a lost job or whatever you are struggling with now.
Yet, that is what my books help you to do.
Embrace the paradigm in full
---
True mastery is a result of acceptance of a new view of reality and a willingness to go all the way. This means you understand the true nature of time and probabilities. You must commit to the wonderful truth rather than think it is too good to be true. If you doubt the process, the doubt itself is like static and interference.
Proper focus is an art and science
---
How do you create a sense of well-being, balance, peace and prosperity, when life is out of control drama of one problem after another? It is often difficult to do this. You must realize that as your thoughts and focus change, so will your reality; but time is usually required. The mind must be repatterned.
This is what my books help you to do.
Be daring, brave and confident
---
To create what you want, you must be very brave. You must be willing to dispense with the comfort blankets. When it comes down to it, most people cannot completely let go of familiar beliefs and subjective habits of perception. Often, we are addicted to the idea that other people and situations prevent our success. Our institutions and societies are based on the idea of powerlessness and unworthiness.
Here, again, I can help you change your thinking.
No one can stop your thoughts and dreams from manifesting
---
Other people and situations, no matter what they are, cannot prevent your desires from manifesting. If this statement upsets you, it reveals the intensity of the belief that you are held-back despite your will. The problem with such a reaction is that it speaks of belief and belief is thought, and thoughts create your reality.
Beliefs are the strongest kind of thoughts; they are thoughts that we have invested with strong conviction. Our beliefs generate thoughts and emotions, and all three create your reality.
You can change your beliefs simply by reading my books.
The strongest conviction wins
---
We create according to the strongest convictions within us, and these are typically fears or the idea that we are not good enough to deserve better. We often hide these insecurities from ourselves by denying that is what we really believe. But if we feel anxiety first thing in the morning, this is a beacon as to what is holding us back.
The affirmation I provide will shift you into the positive, regardless of where you started from.
Your emotions tell the truth
---
Your emotions will tell you what you really believe about something. How you feel speaks of your predominant belief. Beliefs create events on inner levels of consciousness and the pre-matter events they generate evolve and eventually manifest.
A master regains intuitive knowing and reinforces it with intellectual understanding. They apply the principles stated in my books and they adhere to the new science faithfully despite the pressure from society to reject the truth. Anyone can break with understanding and join the world of victims. I want you to be a hero; to create something special, and to live an exceptional life filled with achievement, love and happiness.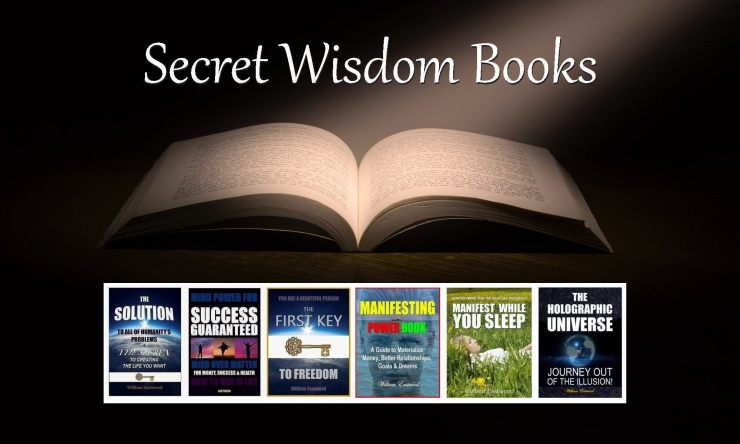 Everyone really knows the truth about reality
---
Many ordinary people as well as psychics are certain that they receive some kind of spiritual help. This can only come from other levels of reality. Millions of people believe their thoughts affect people, reality and physical matter.
Co-creation is a reality and ignoring the help you have cannot help you.
Edgar Cayce, who was perhaps the most renowned psychic in history, could put a book under his pillow when he was a child, and wake up in the morning knowing the content of the book. This is why he was called the sleeping prophet.
This is possible because every object in your environment is an extension of your energy. A physical book is a connection to the part of your inner self that "created" the book and understands the content. A book on a table next to you connects you to all those people who hold the knowledge associated with the book.
Every object around you is a holographic projection of your mind that connects you to the innermost portion of your soul that creates them.
If you want to break old patterns and habits of perception, bring powerful books into your life and remain centered on what they represent — the truth you are bringing out within yourself by having them in your presence. Once you materialize something in your life, an energy pathway continues to exist, even when the object is long-gone.
Do this a little bit at a time until everything around you speaks quality and intelligent love — the invisible infinite potential that surrounds you. That includes the qualities of prosperity, natural power, right and integrity.
Force yourself to remember that you must remain positive at all times. Open one of your metaphysical books every day and find something important to remember for that day. Rescript yourself a little bit every day; and when you do, commit to going all the way to the new view of reality in your thinking.
If you do this faithfully, your entire reality will begin to change for the better.
Again, because this is so important, when you manifest something positive, such as a book that represents the truth and the answers you are seeking, maintain that book and whatever represents what you want in your life as best you can.  This creates an energy pathway for more of the same to come into your life. It also connects you with the author and all others who are connected to the object and/or information it represents.
This is the only way you can change the patterns in your life. If you want to materialize a better-quality physical experience, this is what you do. You bring what you want into your reality. I have done this, and I always have my favorite, most powerful books at arm's reach.
It was not necessarily easy to bring these books to you. Those who expose ignorance, often pay a heavy price and many are shunned or attacked. This is true of people like Edgar Cayce, Nicola Tesla, David Bohm , Robert Jahn of Princeton and myself.
I urge you to buy whatever books you can comfortably afford from your favorite metaphysical authors. There are many other benefits in doing so. A purchase is an affirmation of your manifesting power and prosperity, and it is a testament of your determination to improve yourself and your life.
Practically and symbolically, correctly made purchases are extremely important, not just to you, but also to those who make these metaphysical books available to you.
As a heart pumps blood, the vacuum created in each pulse draws in more blood, and this is how energy behaves. You must give or outflow energy to receive. In religion and spirituality, this is behind the Golden Rule concept.
Your most valuable possession will always be yourself. If you do not invest in you, then you are saying that you are not important. Those who do not invest in improving themselves and their abilities, do not draw more (ability, quality, etc.) from the universe.
Learn to manifest quality and value in yourself. Learn the art and science of living a good life and manifesting what you want in life. Bring forth that which you seek.
Paperbacks/eBooks DIRECT FROM MANUFACTURER.
By purchasing through Lulu.com (above) you get these books DIRECTLY FROM THE MANUFACTURER and cut out the middleman! — most reliable source — fastest delivery — lowest price.
45

EARTH NETWORK resource of reference articles — a culmination of 45 years of research and application
Helping you to create the life you want.
FOUR SCIENTIFIC EDUCATIONAL SITES — ONE PHILOSOPHY
What you need to know to create anything and solve any problem, public or private.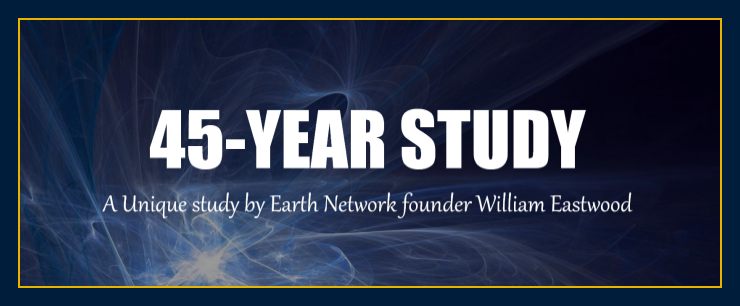 SUGGESTED READING
William Eastwood's philosophy is based on a consensus of many physicists and theories backed by 45-years of studying various philosophies and testing them.
William Eastwood science articles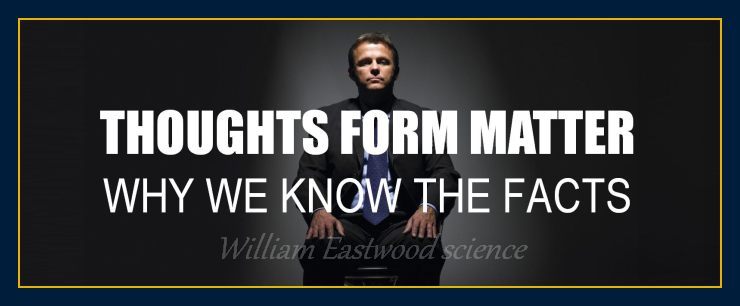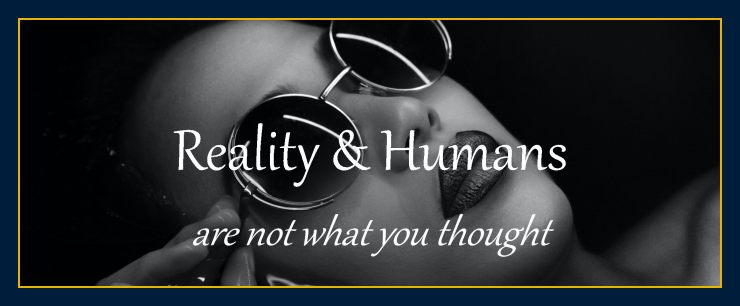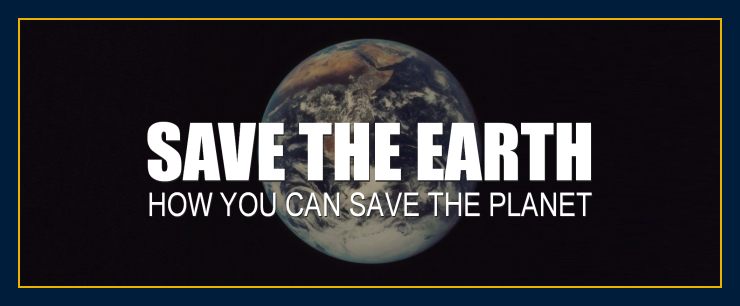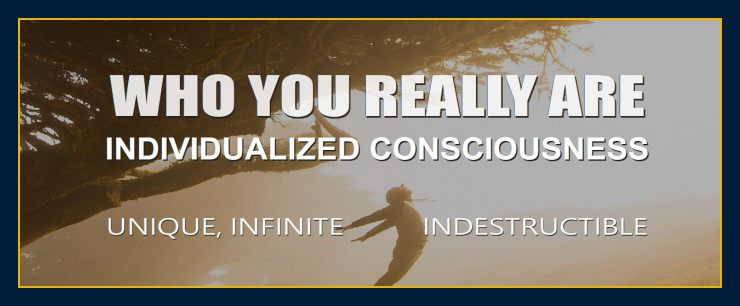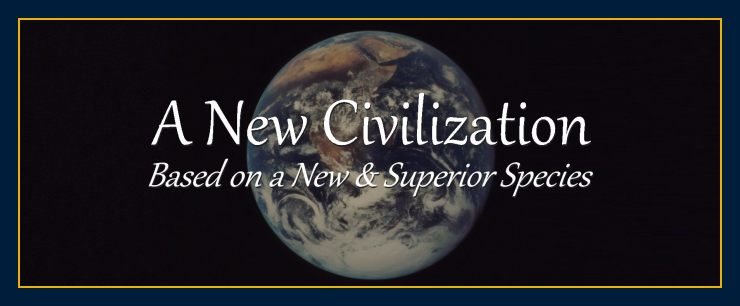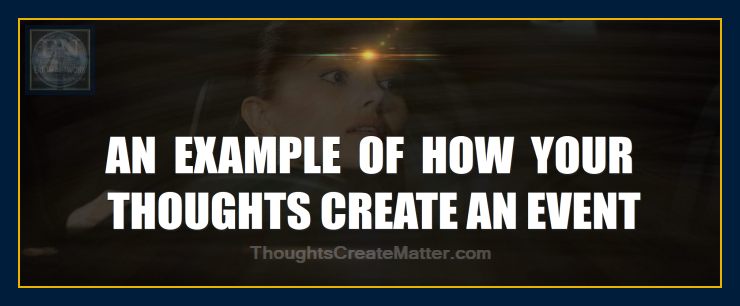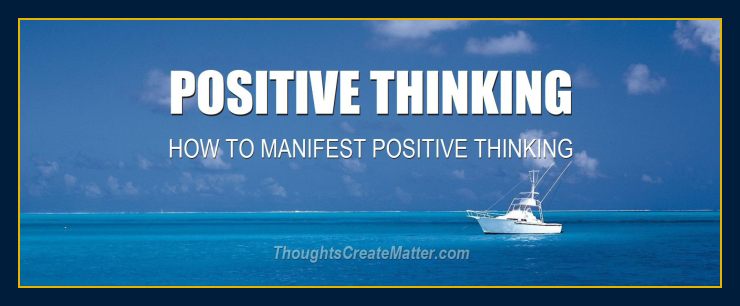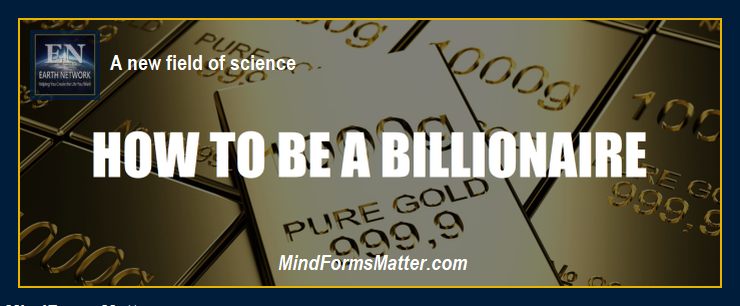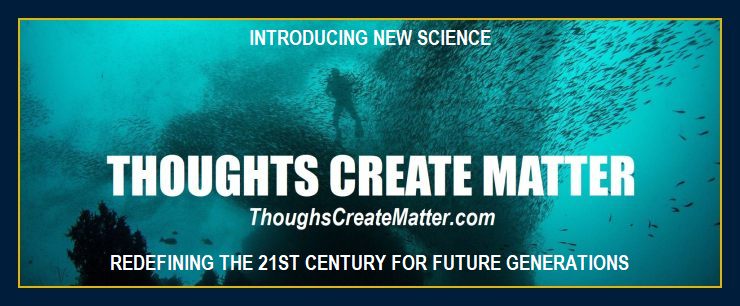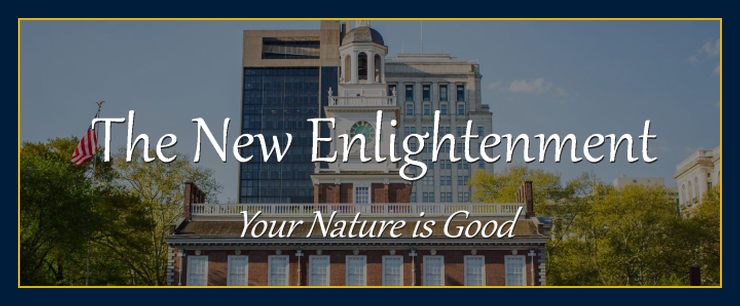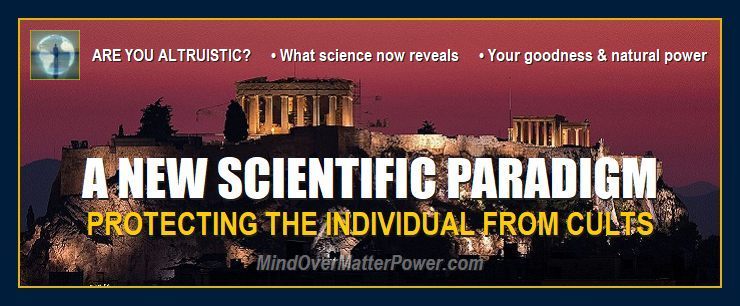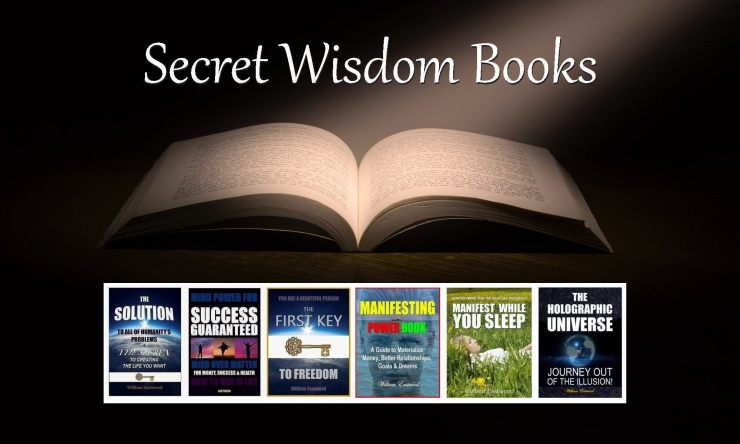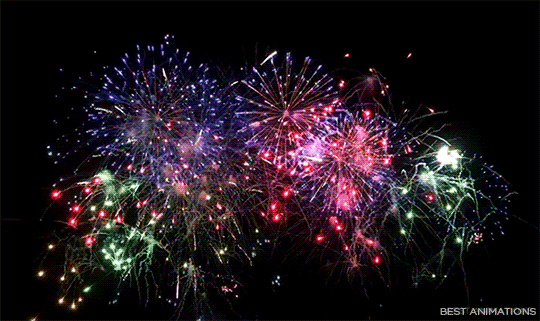 How Do People's Thoughts Create Division & Conflict?
Beliefs Cause Social, Political & Personal Problems
© Copyright 2020, 2021, By: William Eastwood.
Primary article concludes here.
---
FOUR SCIENTIFIC EDUCATIONAL SITES — ONE PHILOSOPHY
A singleAMAZING philosophy!
100's of articles!
4 EN websites!
They are meant to be used together.
Click between them!
At 13 years old he discovered the secrets of the universe.
Now he wants to tell you everything he has learned in his lifetime in his new book.
45 EASTWOOD
45 years of research goes into every book
William Eastwood is a humanitarian working to improve the world.
His intelligence and intent to make a positive difference in the world was recognized by a Yale Professor when he was 13 years old. This is documented by the press
in this public newspaper interview
that took place when he was 16 years old.
In 2000, he incorporated Earth Network of Altruistic, Autonomous Individuals. This stock company mission was to become a vehicle for positive global change.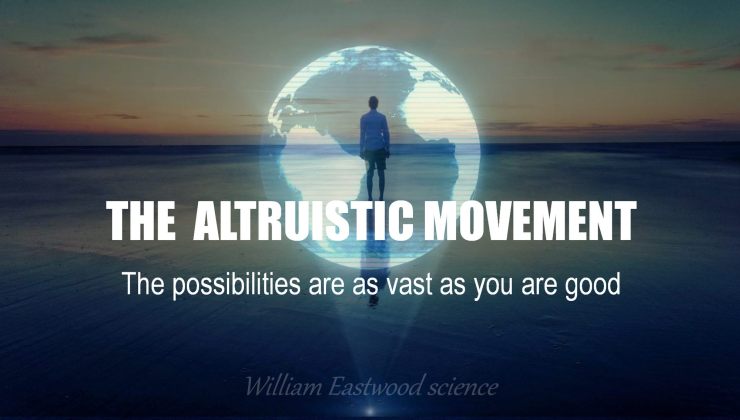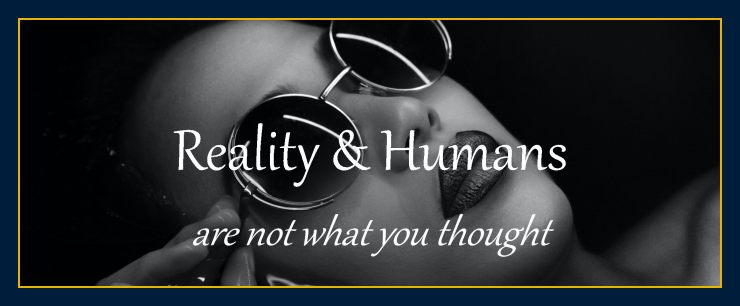 Eastwood's international philosophy is unique in the manner in which it recognizes the good in all people. 
His current websites and many positive books speak loudly of his unrelenting efforts to help humanity, and his intent to assist people in realizing their "unlimited" power and potential to improve their lives and the future of our civilization.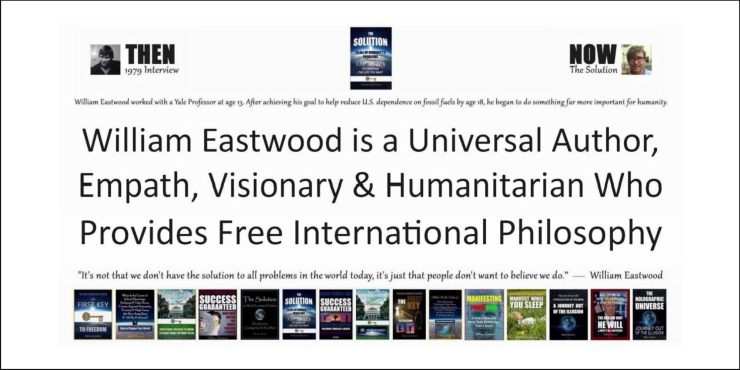 45

45 years of research 
Over

100

free articles
Become powerful.
Create wealth.
Manifest your dreams.
The most generous advice.
The most experience.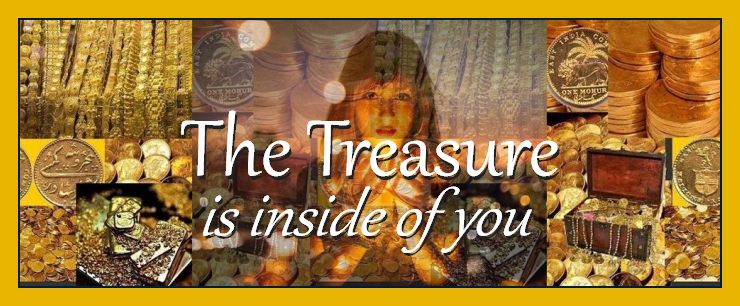 A new picture of reality has emerged since Einstein published his theory of relativity in 1905. Quantum mechanics has proven elements of classical physics to be incorrect.
QUANTUM PHYSICS MIND-BRAIN MODEL
45

EASTWOOD
45 years of research goes into every book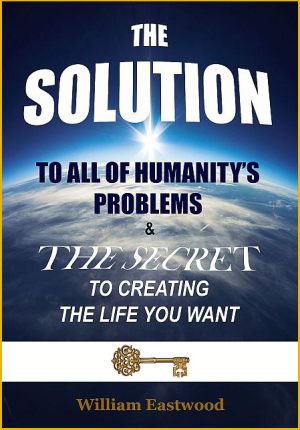 DREAMS DO COME TRUE WITH THE SOLUTION
---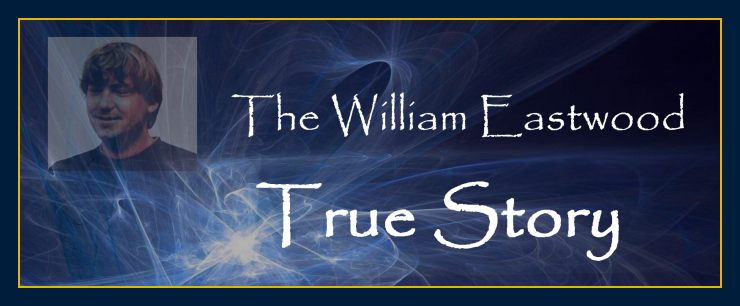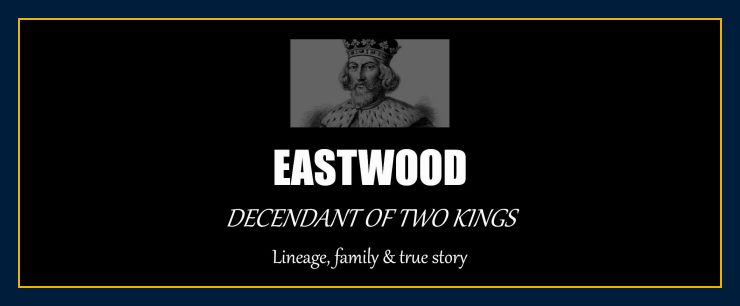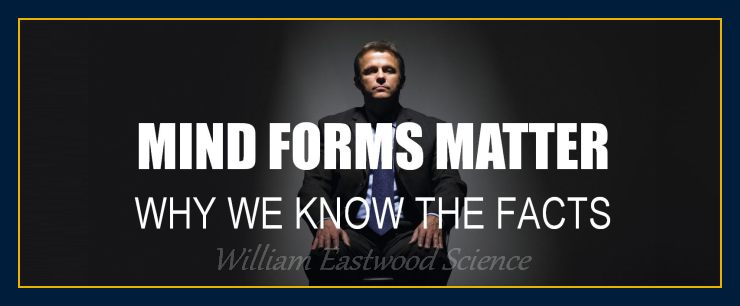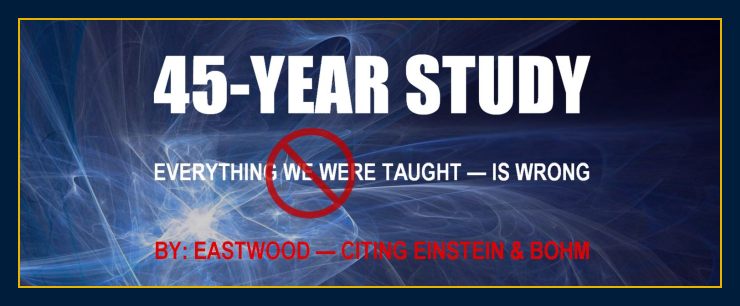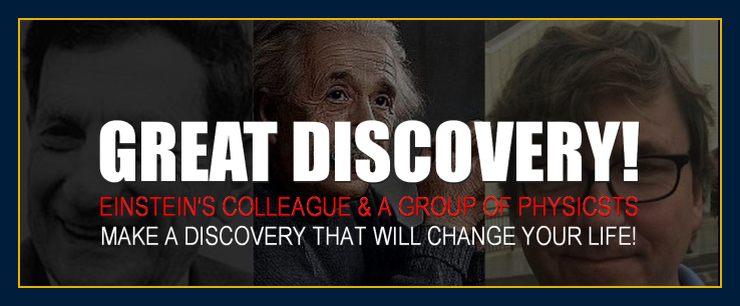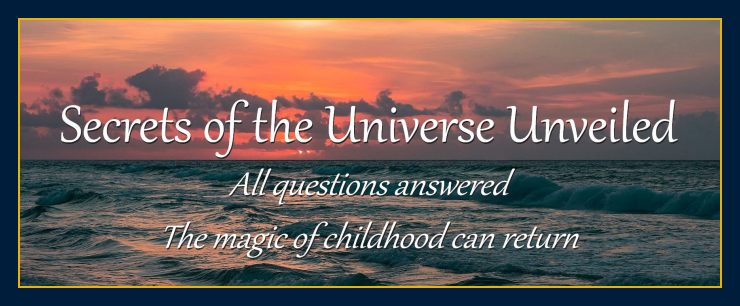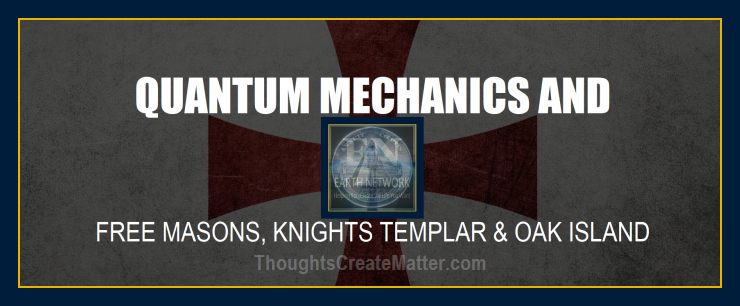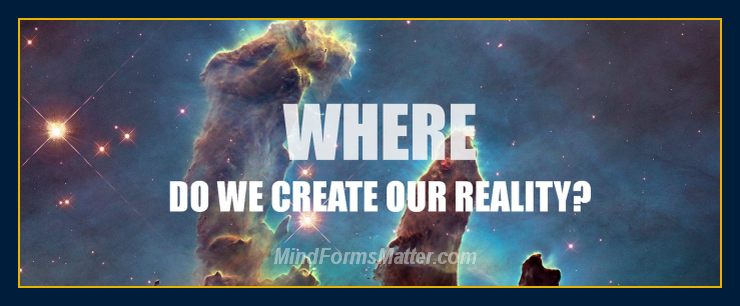 While the new theories are often attacked by holdouts, those who argue against the new findings cannot answer basic questions about the nature of reality.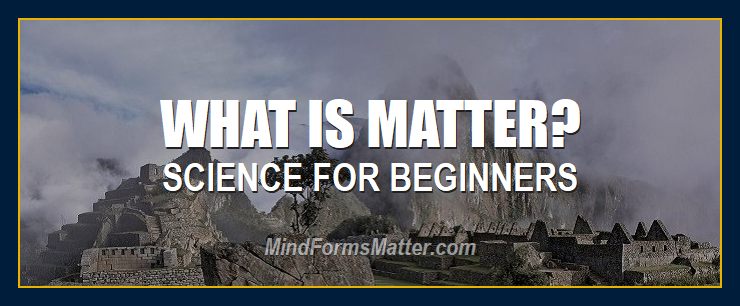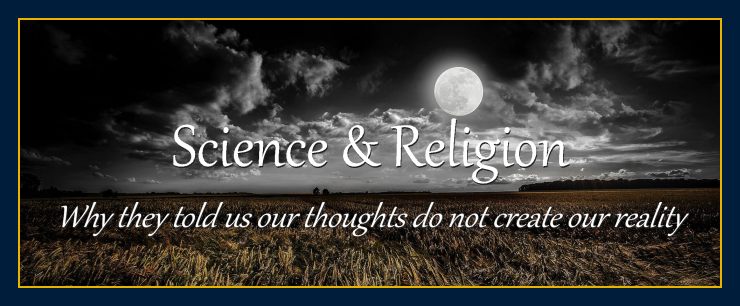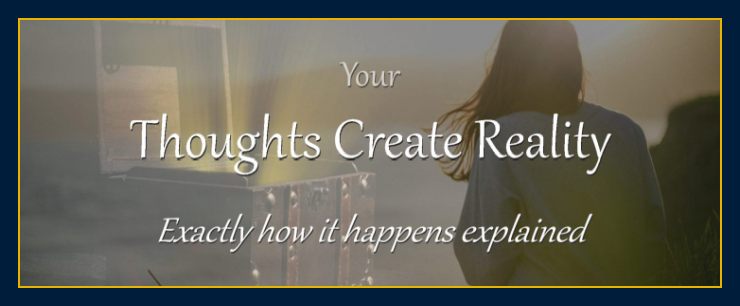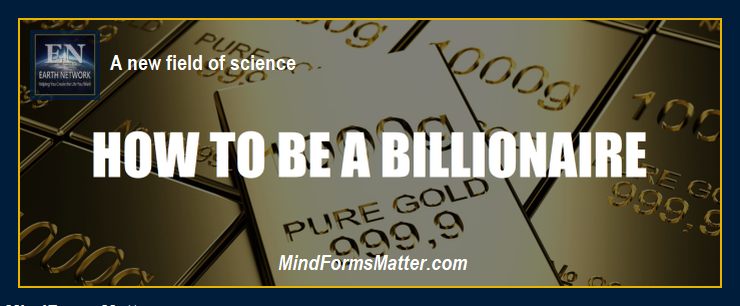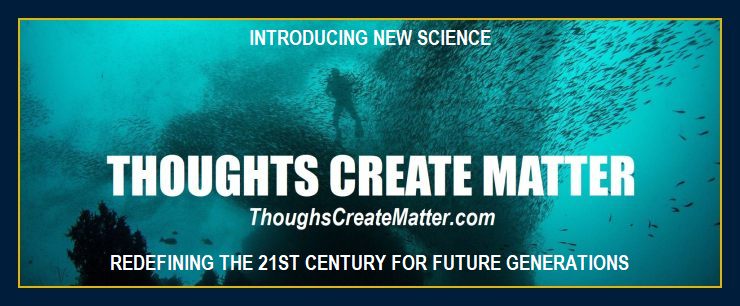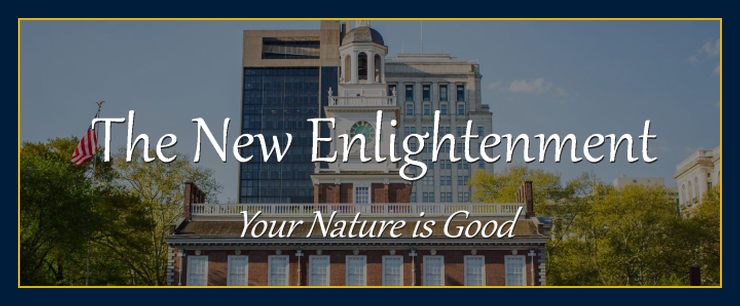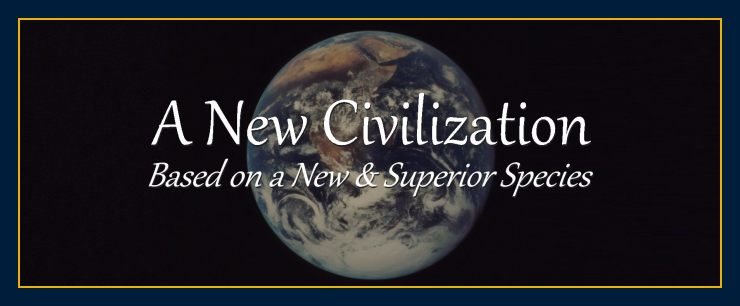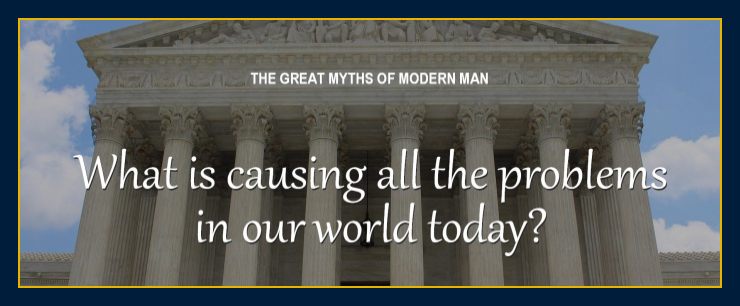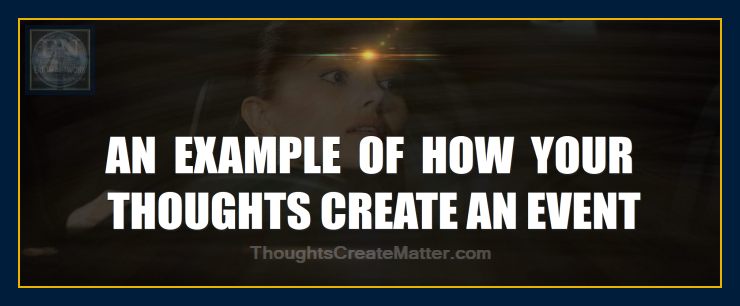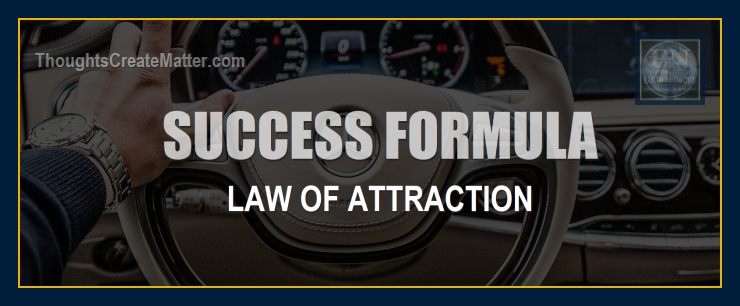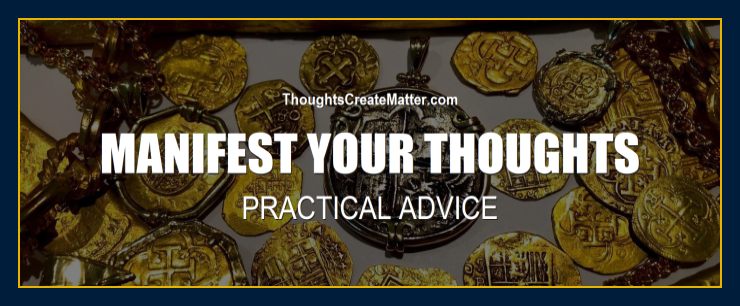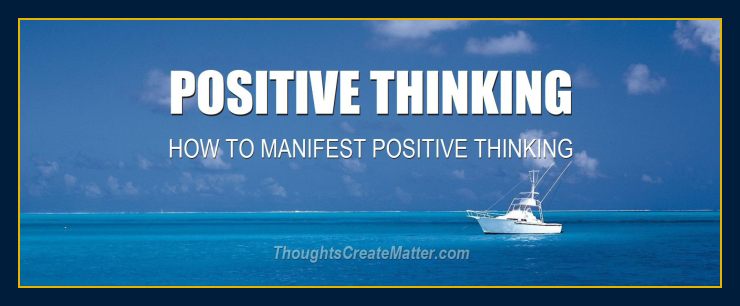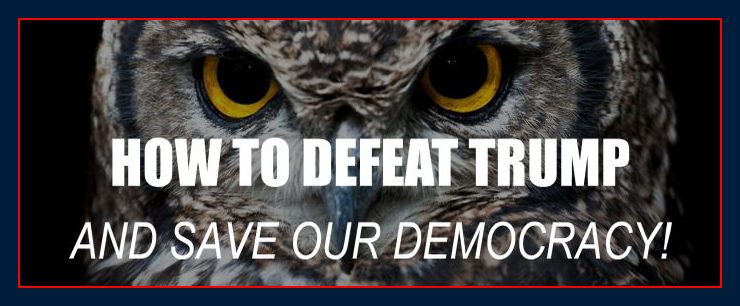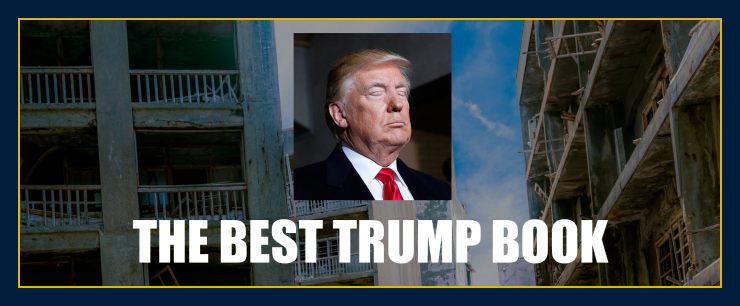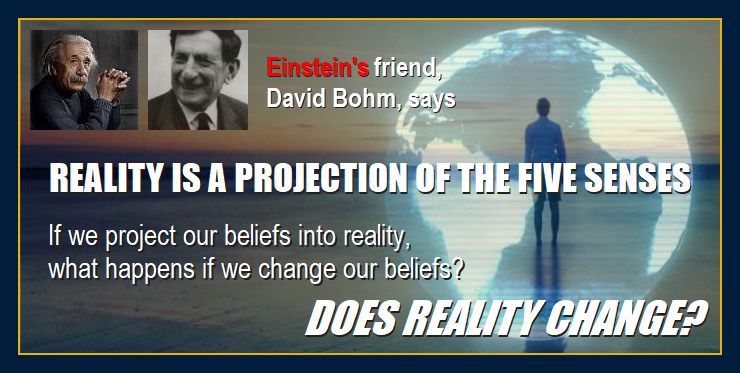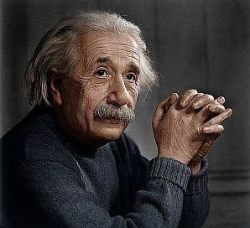 "Reality is merely an illusion, albeit a very persistent one."
― Albert Einstein
EASTWOOD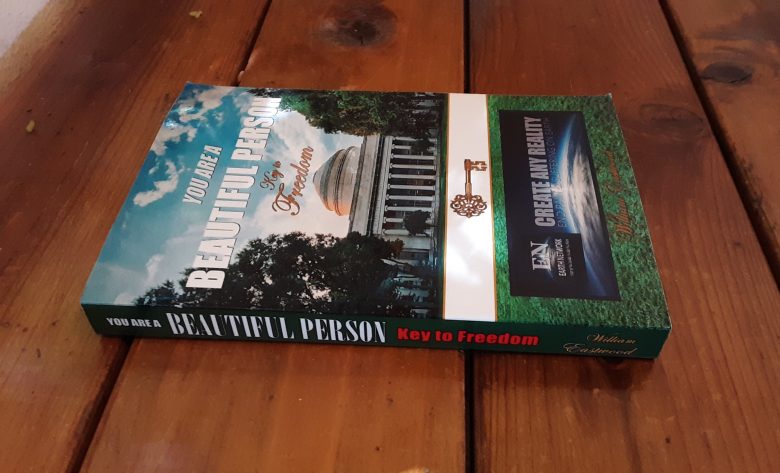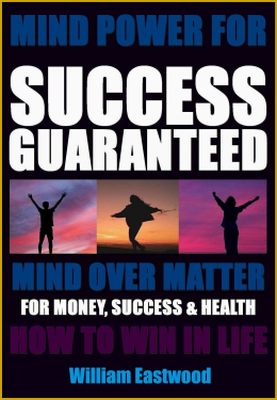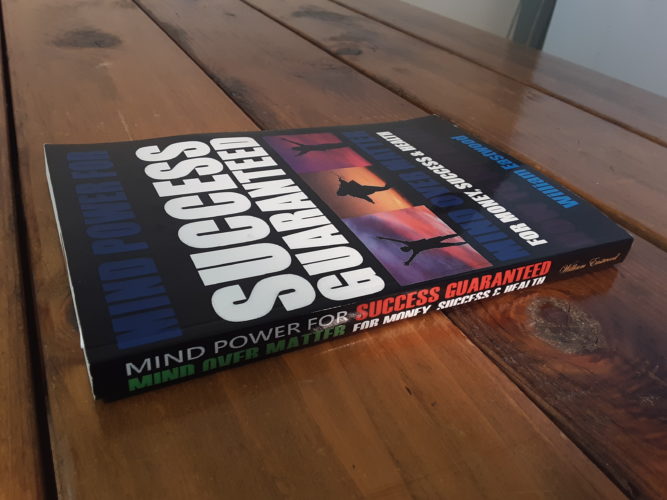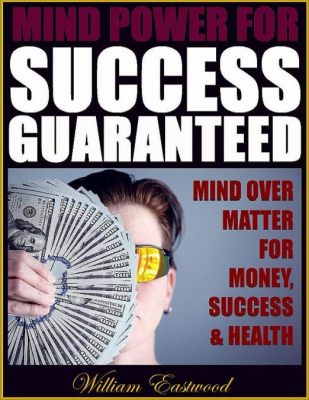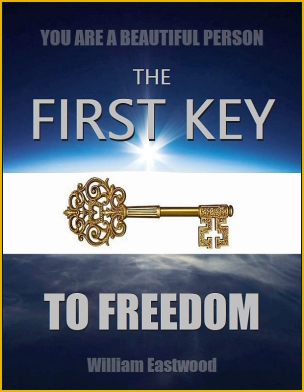 Open to any page, read a line, and it will change your whole day.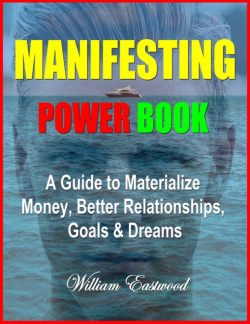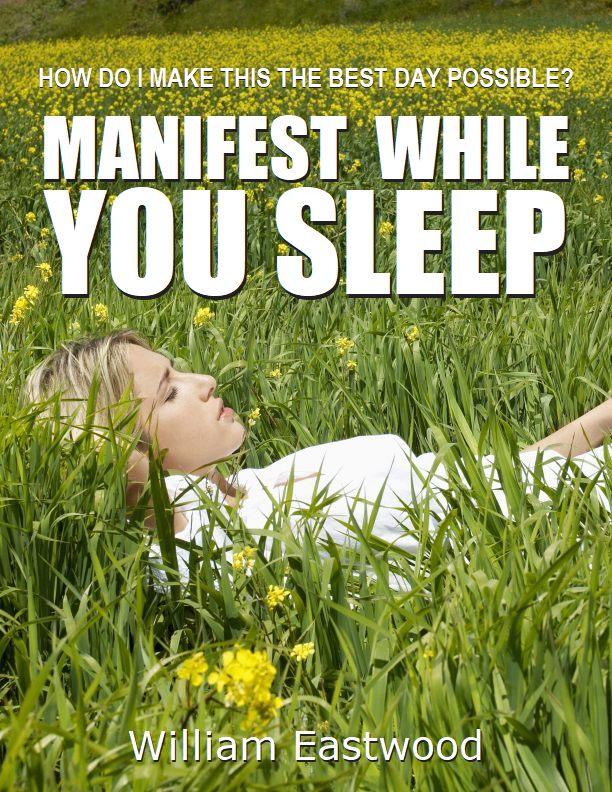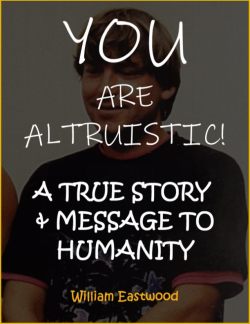 ---
Thoughts Create Matter Links
How Do People's Thoughts Create Division & Conflict? Beliefs Cause Social, Political & Personal Problems
---
Categories: How do people's thoughts create division and conflict?, Why is America divided in its thinking?, Why can't people agree on anything?, Books on how your thoughts can create division and conflict, The cause of our social political and personal problems, Science books on how our beliefs and thoughts cause social political and personal problems. Click on our site and EN books
The concepts conveyed in this website are within these books.