---

Theory of Consciousness — Mind is Fundamental and Universal
---
What is the theory of consciousness?
How is mind fundamental and universal?
I will answer these questions now.
What is the theory of consciousness?
---
The new theory of consciousness states that nothing exists but consciousness. If existence began with consciousness, it is logical to conclude that consciousness could only produce more consciousness.
This is exactly what happened. Consciousness ultimately found a way to produce matter out of its own substance. Matter itself is a form of consciousness in the same way ice is a form of water.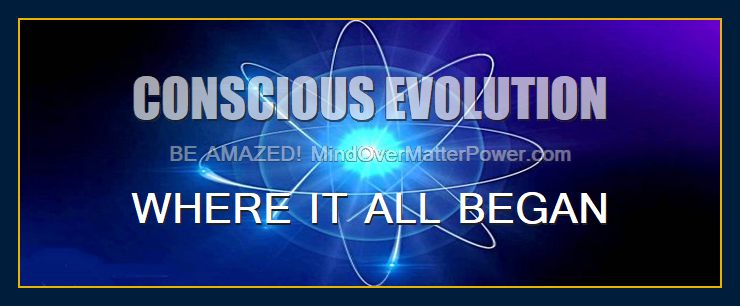 This theory of consciousness being the one and only substance and ground of existence is the foundation of the new field of science as given on this site. The new field of science is in response to the fact that all that exists is a state of consciousness. It is necessary to create a new science because the traditional, objective science is not appropriate to a subjective reality. You cannot study or validate something that is subjective with an objective technology and scientific method,
Electromagnetic energy is fundamental and universal. Electromagnetic energy is consciousness or mind. Only consciousness can know consciousness.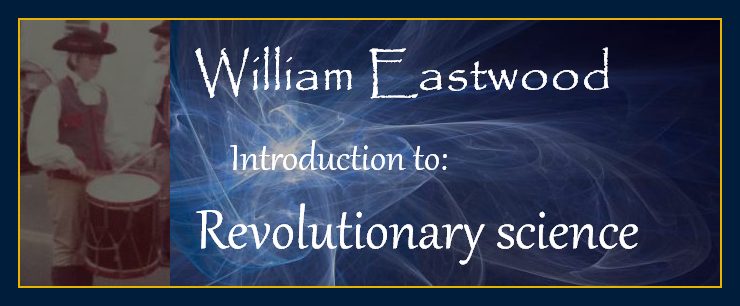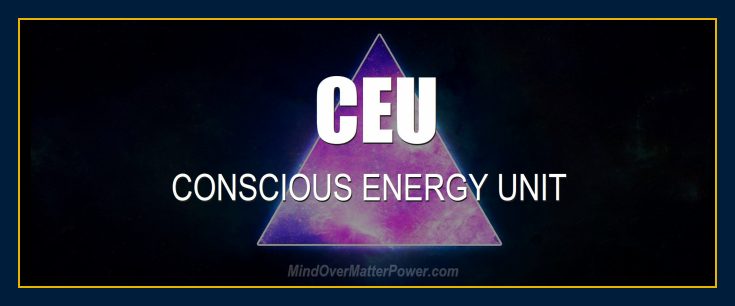 Scroll down to continue reading article.
Create anything you want LIKE MAGIC
---
Click on our affirmation page once or twice a day, or as time allows when it is convenient for you to do so. It is the best habit you can possibly develop if you want your life to work.
By taking a few seconds to read through affirmations, instantaneous connections are made to your best memories and most powerful experiences on a subconscious level. This allows for positive energy and ideas to enter your mind and find a way to change your state of mind, increase your enthusiasm, and motivate you and change your circumstances for the better. Just reading lists of affirmations daily can make a huge difference in your life, keeping you positive, strong, on-track to your goals, balanced and consistent. Most importantly, positive thoughts — focused on in specific ways — will manifest desirable changes in your life. I am providing you with a path to success like nothing you have ever experienced before.
Your life is a projection of the life-force within these inner levels of your being we reach with certain affirmations. This is living energy that does your will. This is not a frivolous activity, rather, it is the most logical and direct path to eliminating blocks and achieving your goals. In the same way that good food helps your body, these affirmations give you life-force substance that begins building events in the direction you choose. It's how you control and direct your life, and in this case for the better.
If you follow my advice and apply these processes correctly, you absolutely will transform your life like magic.
45

45 years of research 
Over

100

free articles
Become powerful.
Create wealth.
Manifest your dreams.
The most generous advice.
The most experience.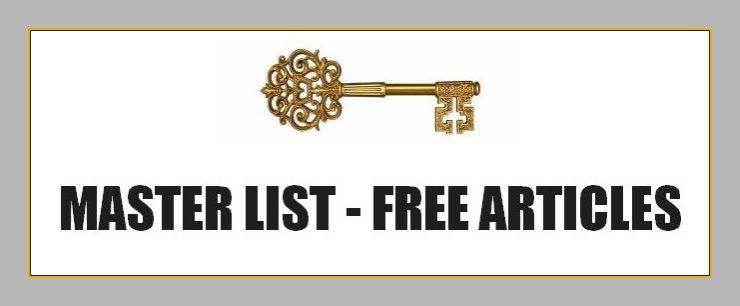 Get all this information directly from the source — Earth Network books
45

EASTWOOD
45 years of research goes into every book
Overview of the science. ThoughtsCreateMatter.com
C = Ef = M  ThoughtsCreateMatter.com
Holographic reality: Events are a projection of your mind. ThoughtsCreateMatter.com
A new science and philosophy of life. ThoughtsCreateMatter.com
Why science and religion told us our thoughts do not create our reality. MindFormsMatter.com
There are no solid particles. MindFormsMatter.com
Exactly how thoughts create reality. MindFormsMatter.com
Secrets of the universe unveiled — Creation is continuous. ThoughtsFormMatter.com
The Altruistic Movement. ThoughtsFormMatter.com
The New Enlightenment. MindFormsMatter.com
The world is your creation; you can have anything you want.  MindOverMatterPower.com
Eastwood: Universal author and free international philosophy; lineage, true story, interview documentation. ThoughtsCreateMatter.com
An  Einstein-Rosen Bridge has been opened! Time travel Colorado & what it has revealed about our future. ThoughtsCreateMatter.com
Secret Wisdom Books by William Eastwood. Lulu.com
This list above represents a mere fraction of our articles, but it consists of some of our best scientific articles.
Enjoy these articles, and remember, life is a journey, not a destination.
The purpose of Earth Network books and free advice, is to provide you with all you need to know to be successful in all areas—in intellectual and spiritual knowledge, business, finance, health, love and relationships.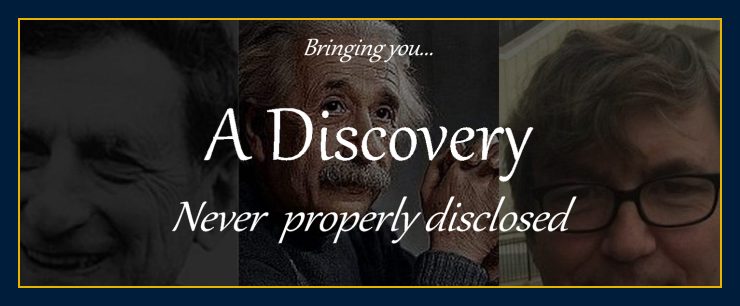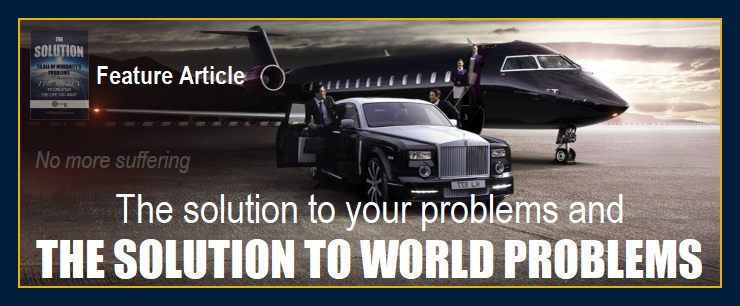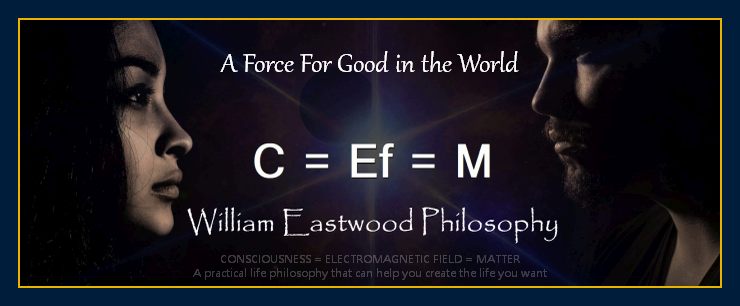 What is the theory of consciousness? How is mind fundamental and universal?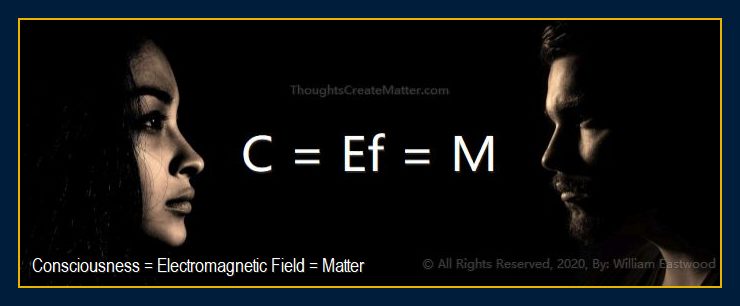 Click above to learn more
CONSCIOUSNESS IS A STATE OF MATTER: MIT
What is the theory of consciousness? How is mind fundamental and universal?
How is mind fundamental and universal?
---
Mind is another term for consciousness. Because consciousness is all that exists, the same is true of mind.
The entire universe is a mind. The only thing that ever existed is a mind. But this multifaceted and multidimensional infinite mind has both objectified and individualized.
There is no physical creator God, there is only a multidimensional infinite consciousness that forms itself into everything that exists. Mind forms a multidimensional universe and time and space itself.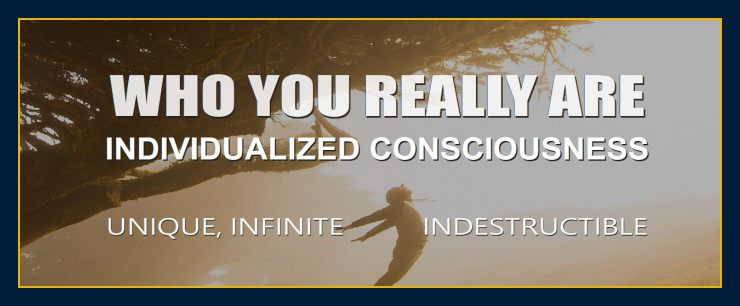 What is the theory of consciousness? How is mind fundamental and universal?
Basics of Eastwood's science
---
The environment around you is a projection of your mind, brain and five senses. Your mind is projecting the objects and events that surround you. The science is from David Bohm.
Bohm was a good friend and colleague of Albert Einstein. Einstein called Bohm a "kindred spirit."
"THE HOLOGRAPHIC UNIVERSE  —Journey Out of the Illusion," by William Eastwood explains:
The Holographic Universe is a scientific paradigm which states that your mind, brain and fives senses project your reality. This is what Eastwood discovered in the 1970's in his youth, years before Bohm published "Wholeness and the Implicate Order" in the 1980s.
If Bohm was ahead of his time, so is Eastwood.
45

EASTWOOD
45 years of research goes into every book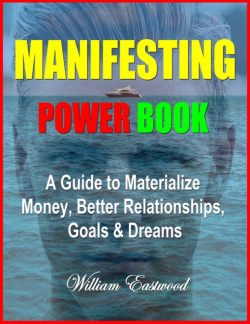 Mind itself is fundamental and universal. Quantum consciousness is one unbroken field of energy — mind. This tells us that everything is a manifestation of energy that is alive and contains intelligence — the definition of mind. Quantum mechanics has already established that energy and vast amounts of information are entwined.
NBC NEWS REPORT Universe Is Conscious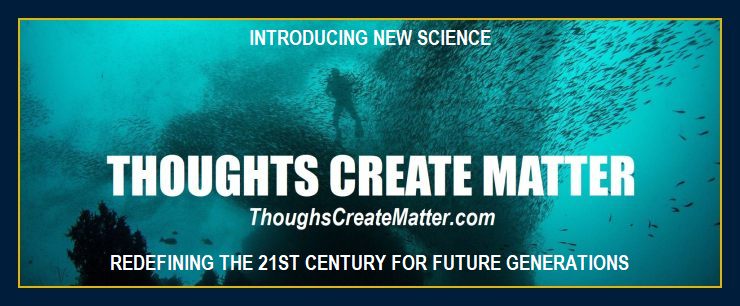 One in ten people have had near-death experiences according to new study.
Classical physics is disproven
---
The purpose of our websites is to provide you with all you need to know to be successful in all areas—in intellectual and spiritual knowledge, business, finance, health, love and relationships.
Due to Einstein's theory of relativity and quantum mechanics introduced early in the twentieth century, scientists have discovered empirically that the principles of classic physics could not be correct.
The collapsing wave function, for example, introduces an observer (consciousness) and explains how the energy state of unlimited probable events is transformed into a single physical particle we can observe.
The new science after Einstein accounts for all the successes of the older classic theory and for all the data that are incompatible with classic principles (fixed time-space constraints).
QUANTUM PHYSICS MIND-BRAIN MODEL
Previous science serves as the foundation for our civilization and is thus like a locomotive barreling down the tracks that will not be stopped. Therefore, even though a new factual science proves classical physics wrong, you will find endless attacks and rationalizations on the collapsing wave function discovery online. For this reason, we point out the scientific studies and summaries you can trust that you may want to view.
COLLAPSE THE WAVE FUNCTION/MANIFEST
The collapsing wave function reveals mind-matter interaction which then leads to a new scientific paradigm, a new field of science, a new psychology and new and more effective methods by which to approach life and achieve goals. The collapsing wave function, for example, is evidence of thoughts (consciousness) manifesting, which then suggests a much easier way to create what you want in life, which is what we are providing you with here.
We give you a new psychology and methods of achieving goals.
The AMAZING truth about YOUR consciousness
---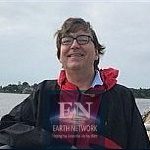 You can get lost trying to understand consciousness by reading scientific articles. I offer links to some excellent scientific studies as a courtesy to you only. I know in simple terms that the physical world is a projection we each create with our own consciousness. If four people enter a room, there are four rooms. I figured that out over four decades ago. We each project our environment through our brain and five-senses holographically, a fact that is validated by quantum mechanics.
Consciousness is irreducible and is both individualized and part of an unbroken field. Quantum mechanics is the study of that field of energy. Your consciousness has very deep, eternal meaning that cannot be measured with a ruler, and so all scientific studies will miss that part of the picture.
All consciousness is of an equal, amazingly high grade; and just so you know, your personality and individuality will never be lost. Who you are will survive death. I am not a religious person, because I will add that you are also good, and most religions will say you are evil.
Ignorance is separation from truth, and it is the closest thing there is to evil. Our civilization has been based on separation from truth for centuries and we therefore do not even know where we come from! That shows just how ignorant we are.
The entire civilization has been reading reality backwards for thousands of years. You cannot understand reality by looking at the physical world because that world is a consciousness hologram that you are creating. If you follow most scientists, they will just get you more confused.
I provide hundreds of articles in plain English, and you do not need to be a scientist to understand any of it. Use your heart and intuition. All knowledge is within you, and you are a portion of the Divine consciousness that forms everything. You are forever safe and loved, and this will never change, not for a billion years.
For those who are interested I often begin my articles with some science because it is important to use your intellect. For something to be true it must make sense to you both intellectually and intuitively.
The true facts about consciousness and the creative power of thought is beyond what most people are willing to consider. However, the benefit is that this knowledge allows you to control outcomes in your life.
This is a valuable knowledge to possess and why I have written numerous books to help people improve their lives.
Orthodox science cannot correlate consciousness with areas of the brain. It cannot explain what consciousness itself is, or where it actually originates from.
Everett Hugh's multiverse explains probabilities. "Success Guaranteed" allows you to create by manifesting desirable probabilities.
At any time, matter can be completely changed by the activation of conscious thought. Your environment is a product of your thoughts and feelings. By projecting the specific thoughts and feelings that embody your desires you can immediately being a process of change. You are in control of your experience.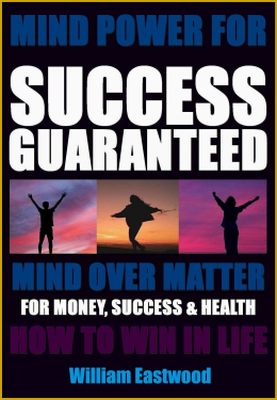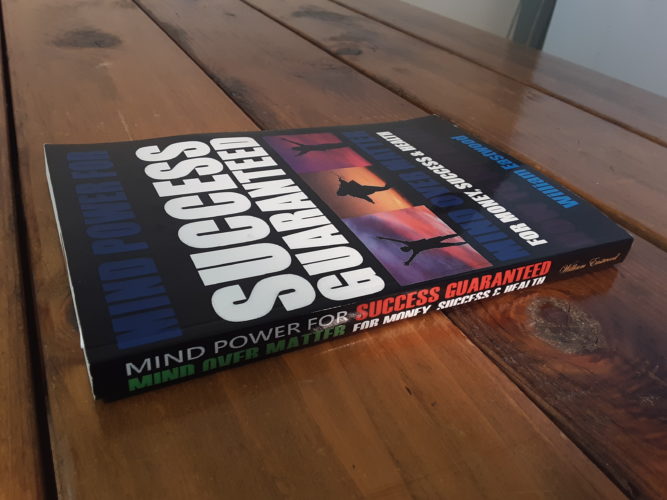 NBC NEWS REPORT Universe Is Conscious
We can explain consciousness to you and simple terms. It is what you are; and the physical world is the result. In fact, the physical world is an expression of consciousness rather than the other way around.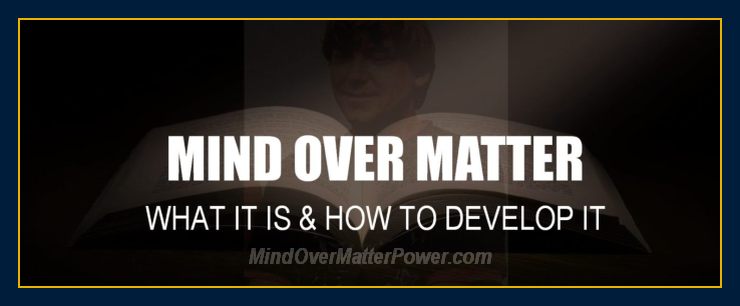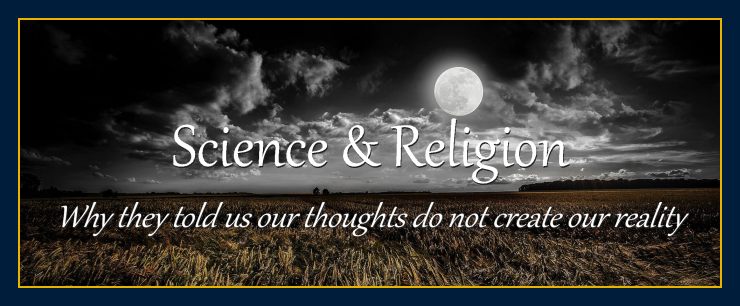 Consciousness (your mind) is fundamental and universal
---
Fundamental means that nothing is more basic that consciousness. Scientist cannot explain consciousness in terms of existing laws such as those that govern time, space, gravity, light etc.
Consciousness, therefore, is either another fundamental phenomenon like those described above, or it is the most basic of all fundamental phenomena and gives rise to other fundamentals.
What is the theory of consciousness? How is mind fundamental and universal?
Consciousness creates time, space and matter
---
All systems possess some degree of consciousness because consciousness is the source of all systems. This doesn't imply that all systems think like humans do, but it does tell us that some form of awareness exist throughout the universe, including in basic particles such as photons.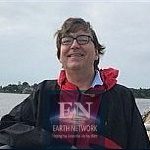 Every time you exercise your free will you are choosing between probabilities. The famous double slit experiment in physics reveals that all paths we can take are taken, yet we can only observe one at a time.
The double slit experiment shows that an electron will take multiple paths to traverse a path from point A to point B. However, only one outcome can be physically observed.
When a scientist observes "an electron," it collapses from all possible positions which the electron could occupy to a single position.
Those probable states of the electron do exist in what I call the field of probabilities. From our perspective the infinite probable paths of electrons and events are non-physical probabilities. However, from the position of a probable self (who is physical in his/her reality) you or I would be a probable self.
If you decide on doing something you know you are very good at but have not done much of, like pursuing a hobby you have neglected, you may notice that you learn very fast. This is because in another probability you have already developed the skill.
We draw skill and knowledge from probabilities all the time. I have lived my entire time on earth accordingly. We juggle probabilities every day as we make decisions and weave in and out of probabilities.
This knowledge offers us the key to manifesting anything, be it a desired skill, situation, condition, event or object.
Quantum physics is the study of life, and it is extremely simple when we look at it this way. Without the existence of probabilities, we would have no sense of free will.
EASTWOOD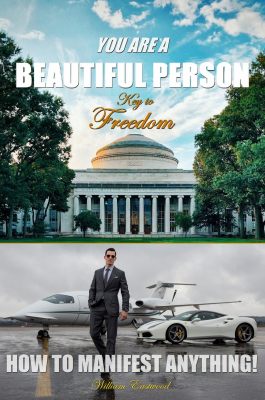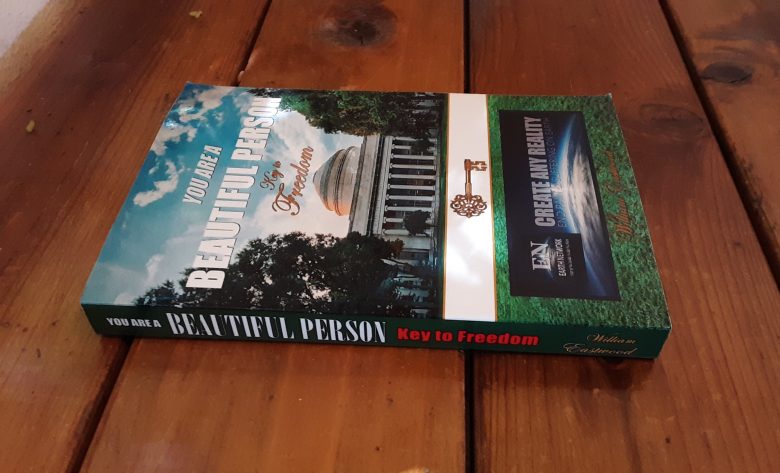 Consciousness and mind are continuous
---
This means you are connected to everything around you, and everything around you is connected to you.
The fact that everything is connected does not imply that there is no individuality. It means that you are an individual that is connected to the rest of the universe.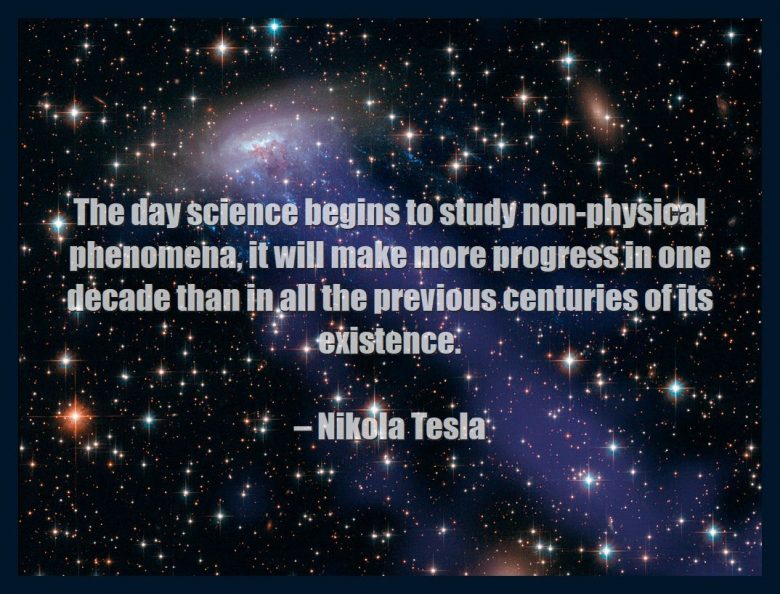 The implications of an objective science in a subjective universe
---
The implications of of an objective science attempting to describe a subjective universe is that virtually all accepted Western science is incorrect. We have been building our sciences and civilization on a faulty foundation.
Scientists know that all matter is composed of electromagnetic fields. However, scientists do not know what electromagnetic fields are. I will tell you what they are. Electromagnetic fields are quantum consciousness.
Science Does Not Know What Fields Are
A single quantum wave holds enough information to contain all the memories of your entire life. Complex systems such as a quantum wave and field, therefore, strongly suggest the existence of consciousness. Over the last 100 years science has learned that all systems are vastly more complex than previously thought, and so it is impossible to imagine this happened accidentally as a result of physical evolution.
We will create a new science
---
A science of consciousness and theory of consciousness must be developed. Only consciousness can penetrate consciousness to discern its characteristics and meaning. The physical instruments that objective science tends to rely on are a barrier to this form of direct penetration.
I have been seeing further into the universe than the Hubble Space Telescope, and I conduct these scientific explorations with my own consciousness.
A science of consciousness
---
Only consciousness can explore consciousness. Consciousness will be the vehicle of exploration in the future. Physical instruments will be considered primitive methods of investigation.
We will explore multiple universes with our consciousness and will return with information to share with others. This is new science.
Will no longer be traveling around the surface of reality, but we will be projecting our consciousness through the universe and gaining viable information beyond that which we are capable of with our current primitive science.
We will also be creating with consciousness. This will be an advanced scientific process of manifestation, rather than a haphazard unconscious creation by default.
Consciousness is the most basic fundamental property. Consciousness gives rise to everything. Until scientists are willing to consider this, they will be unable to make the leap from objective traditional science to a science of consciousness.
Once you see consciousness as the most fundamental, then much of what is included in the standard paradigm becomes nonsense. Once we see consciousness as being fundamental, we must throw our traditional sciences out the door.
Consciousness science will even change our moral values and economic system. Nothing will be left untouched.
I am a practical person, and I want to make a philosophy work. The objective of my books and articles, therefore, is to help people create the life you want. The book below is an inexpensive and fun way to learn the new science for practical purposes.
45

EASTWOOD
45 years of research goes into every book
A journey that will change your life and civilization
---
When you add one of our books to the tools you possess to improve yourself and the quality of your life, you help more than just yourself.
You help people around the world who are suffering in the most difficult circumstances.
People from around the world in over 170 countries rely on this information reaching them, many of whom do not have any money to buy books.
We are raising the energy of the world and solving all problems, public and private. Please help us to do so by purchasing a book today.
.
"Like public television for the world."
— William Eastwood, founder.
A public record of Eastwood's interview at age 16 is available for you to read here.
It is also available to you through the United States library system microfilm database.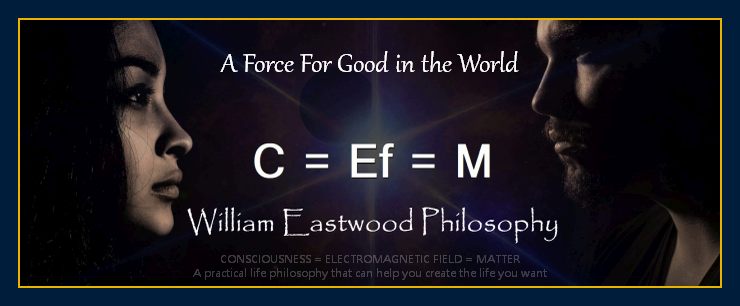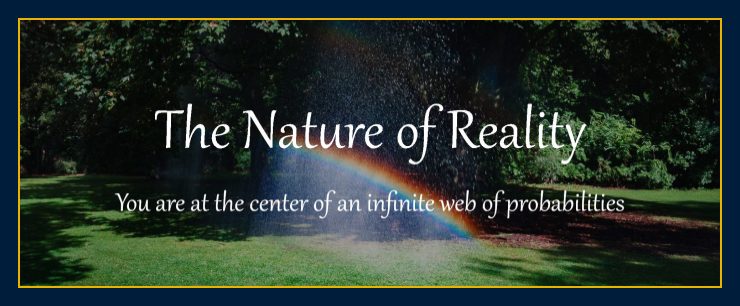 Albert Einstein
---
"We cannot solve our problems with the same thinking we used when we created them."  
— Albert Einstein
The books by William Eastwood contain the new thinking that Einstein spoke of when he said "A new type of thinking is essential if mankind is to survive and move toward higher levels."
45

EASTWOOD
45 years of research goes into every book
"We can literally change the course of civilization by lifting the race to a higher path through implementing the solution."
— Mario Fusco, TH.D., RS.D, B.S.C.
.
Paperback / eBook DIRECT FROM MANUFACTURER - most reliable source -fastest delivery - lowest price
424 PAGES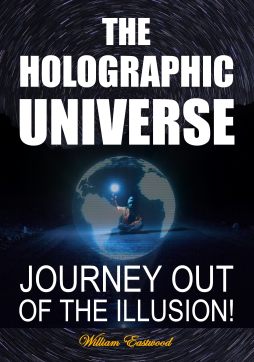 About eight billion people are living in an illusion cast by their own senses and they don't know it. Those who are fooled by the illusion are powerless to control their destiny. This book gives you the understanding necessary to change the projection and to become part of a new and superior species.
Scientists know that objects are not actually solid. So why do we perceive physical objects as being solid?
Make the evolutionary leap with a revolutionary book by William Eastwood that gives you an easy-to-understand guided journey out of the illusion.
Paperback / eBook DIRECT FROM MANUFACTURER - most reliable source -fastest delivery - lowest price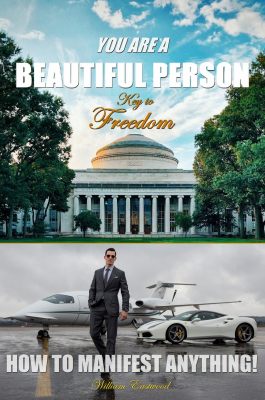 One of many books by William Eastwood containing everything you need to know to create the life you want. This book is the key to freedom from all limitations. Another revolutionary book by William Eastwood.
.
Paperback / eBook DIRECT FROM MANUFACTURER - most reliable source -fastest delivery - lowest price.
FIVE SCIENTIFIC EDUCATIONAL SITES — ONE PHILOSOPHY
45

EARTH NETWORK resource of reference articles — a culmination of 45 years of research and application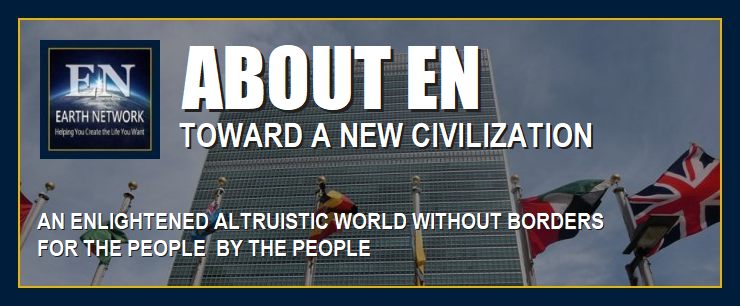 ---
Put an end to starvation in the world... children suffering... human rights violations... conflicts and more by buying a book.
When you buy a book, consider it a donation helping people around the world. Every dollar I receive from book sales is used to deliver this information worldwide.
---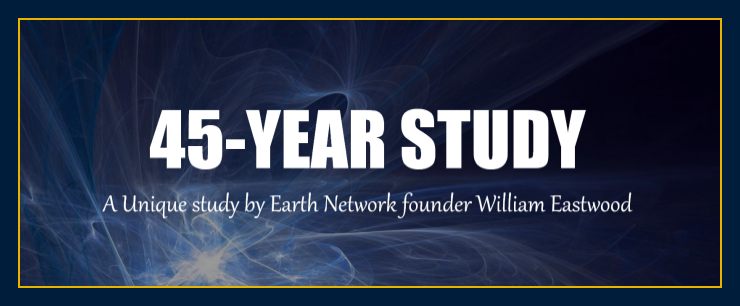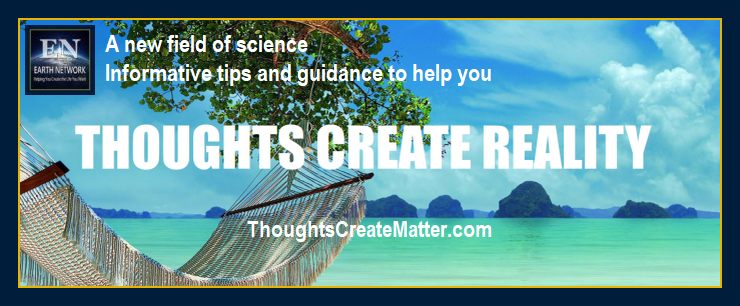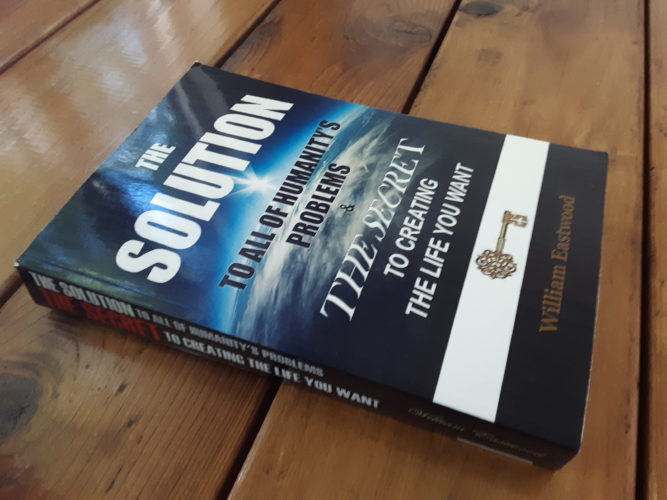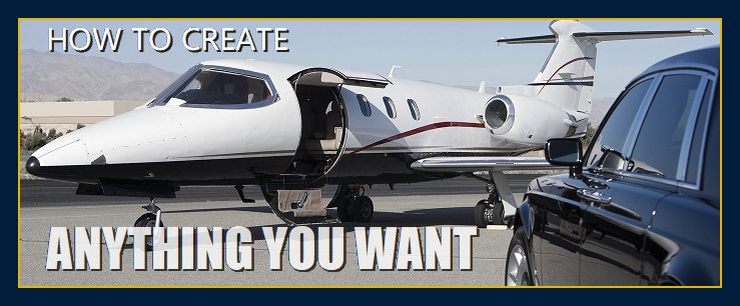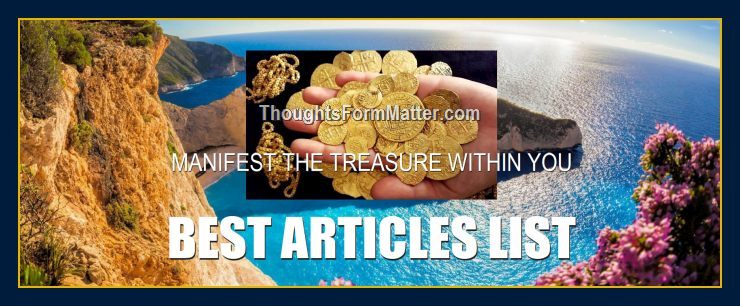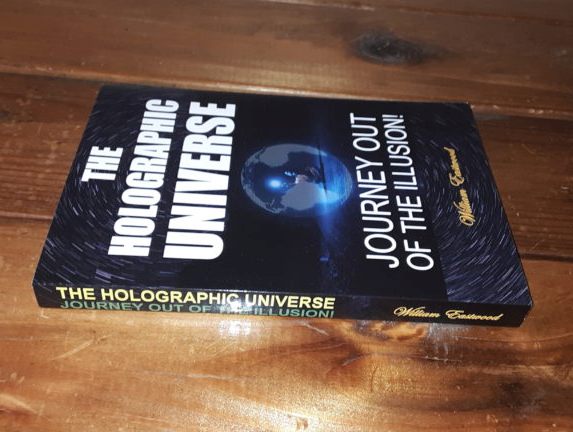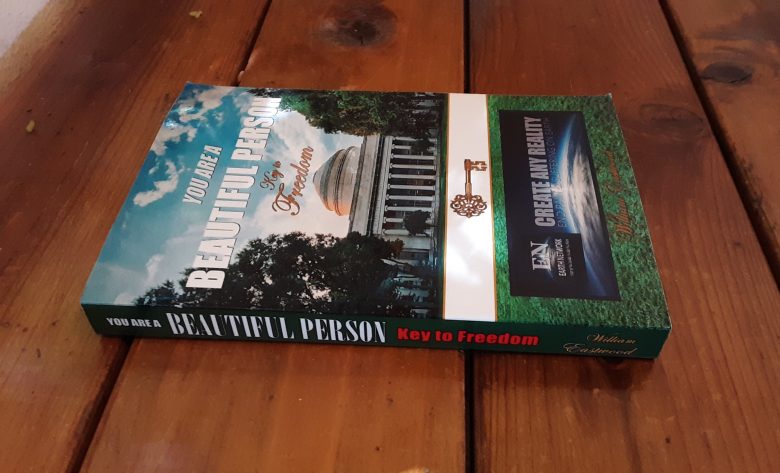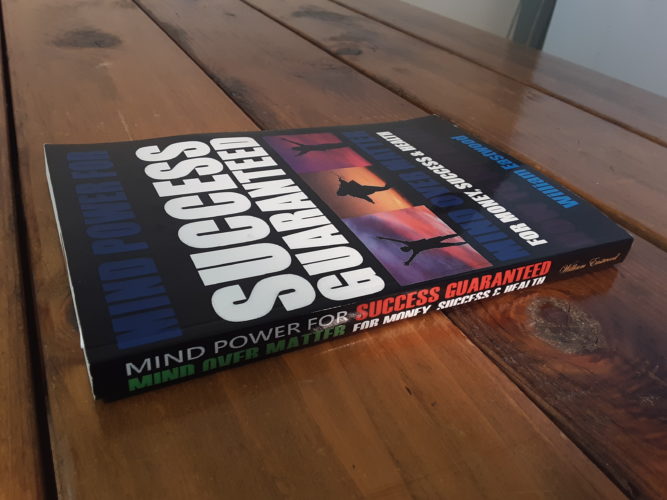 More great books from William Eastwood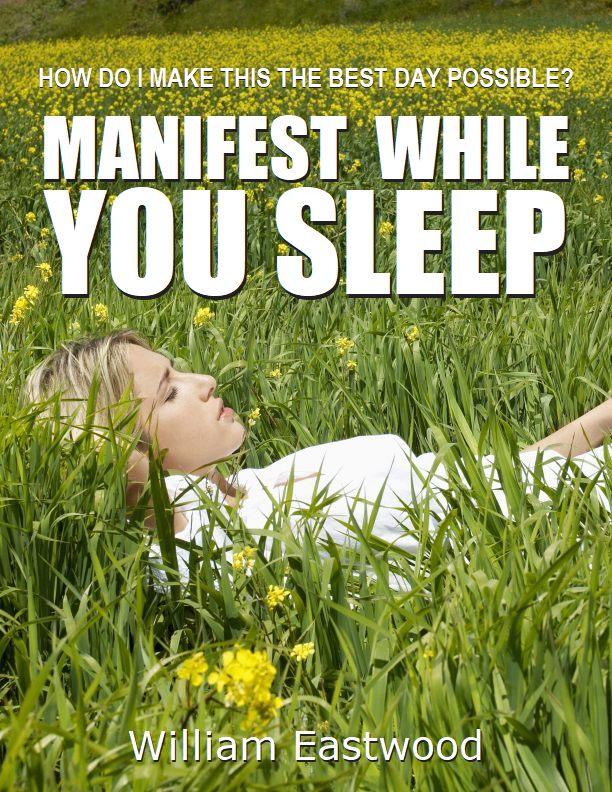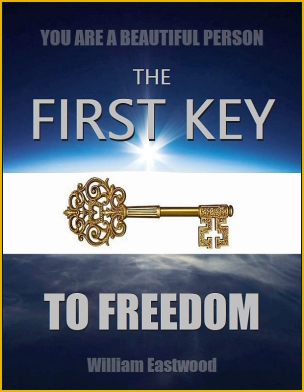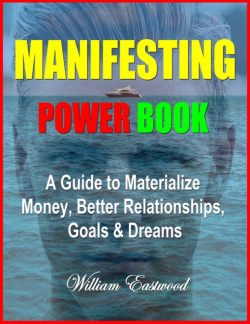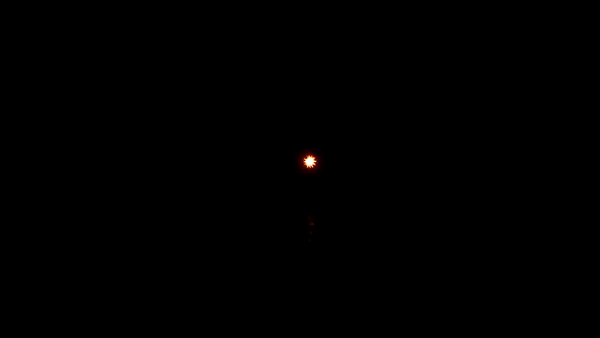 Theory of Consciousness — Mind is Fundamental and Universal
Copyright © 2019, 2020, 2022, By: William Eastwood
Primary article concludes here.
Four Earth Network websites with over 100 FREE articles
---
FOUR SCIENTIFIC EDUCATIONAL SITES — ONE PHILOSOPHY
A singleAMAZING philosophy!
100's of articles!
4 EN websites!
They are meant to be used together.
Click between them!
45 EASTWOOD
45 years of research goes into every book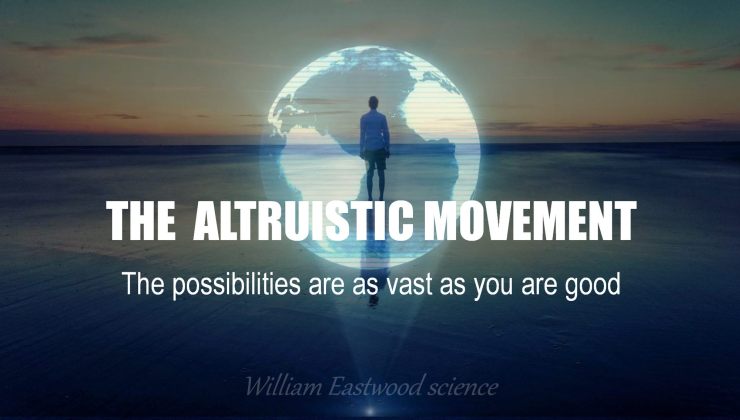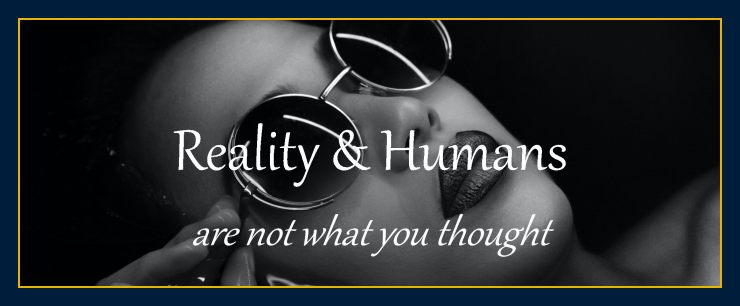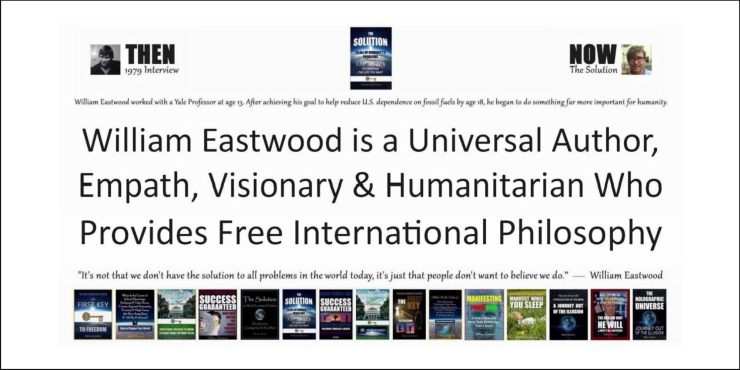 45

45 years of research 
Over

100

free articles
Become powerful.
Create wealth.
Manifest your dreams.
The most generous advice.
The most experience.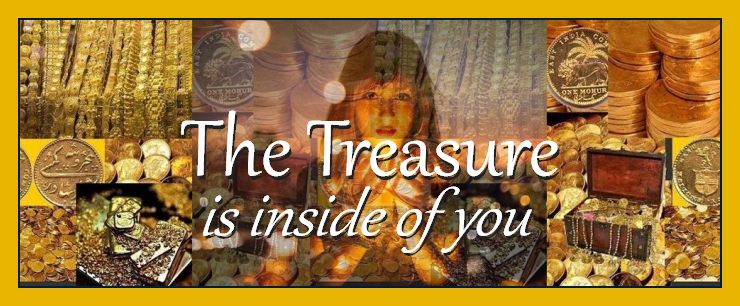 QUANTUM PHYSICS MIND-BRAIN MODEL
45

EASTWOOD
45 years of research goes into every book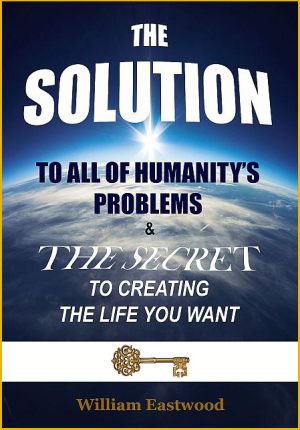 DREAMS DO COME TRUE WITH THE SOLUTION
---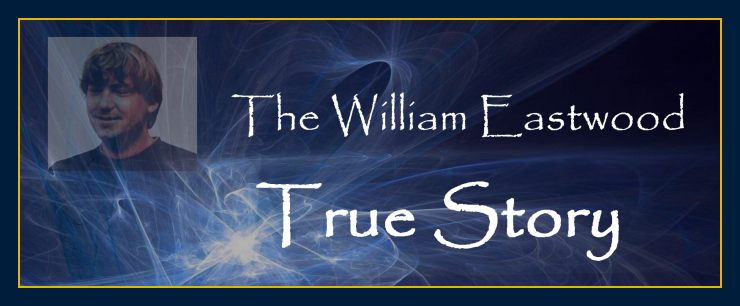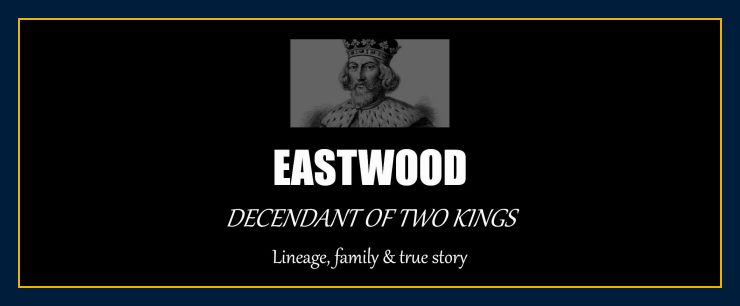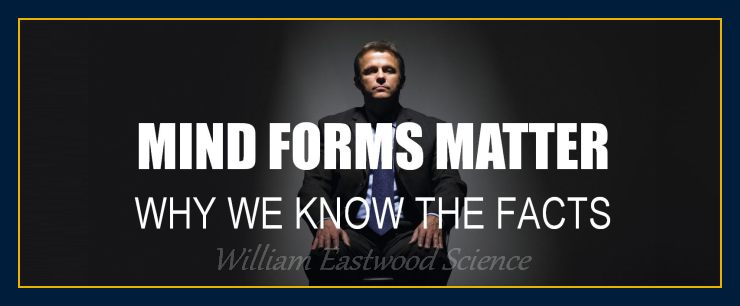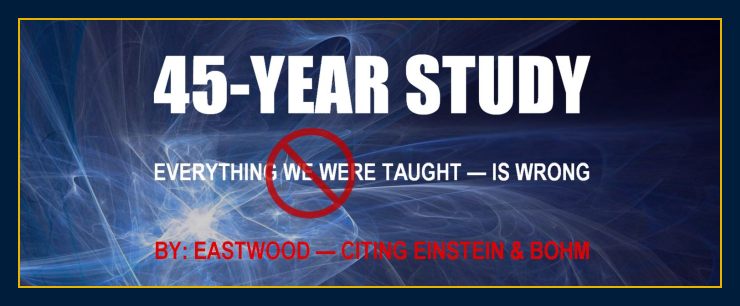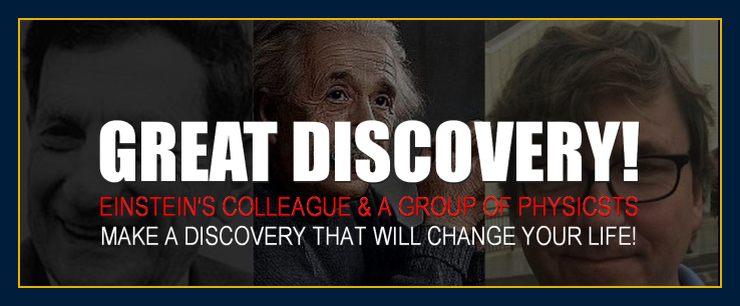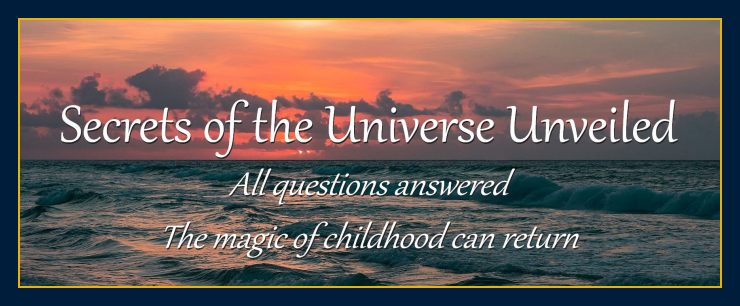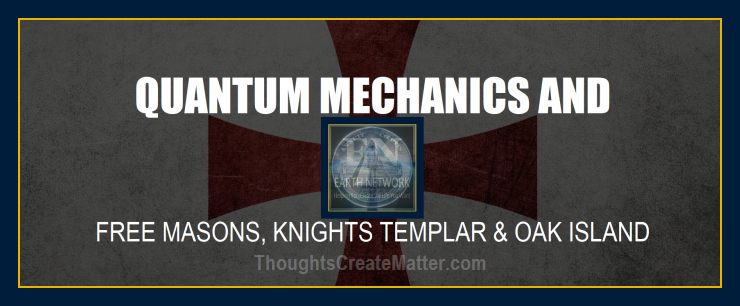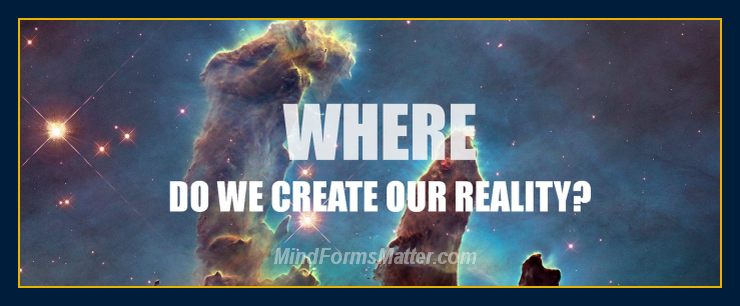 While the new theories are often attacked by holdouts, those who argue against the new findings cannot answer basic questions about the nature of reality.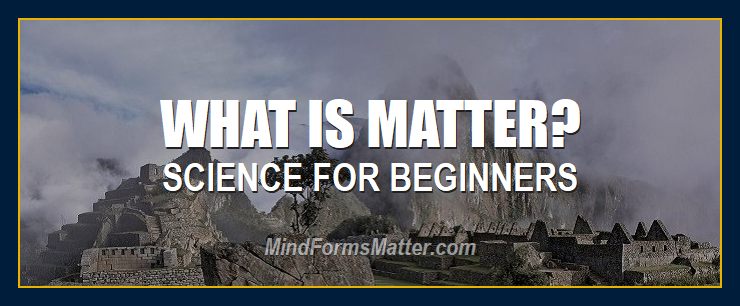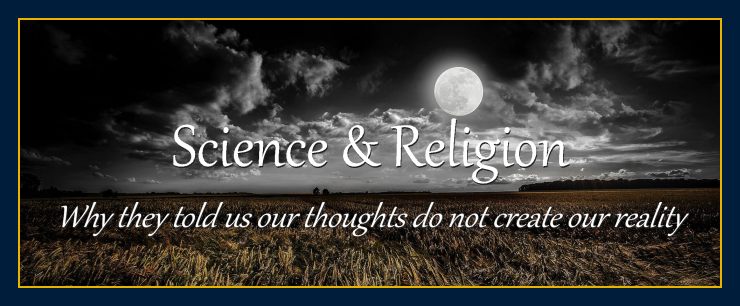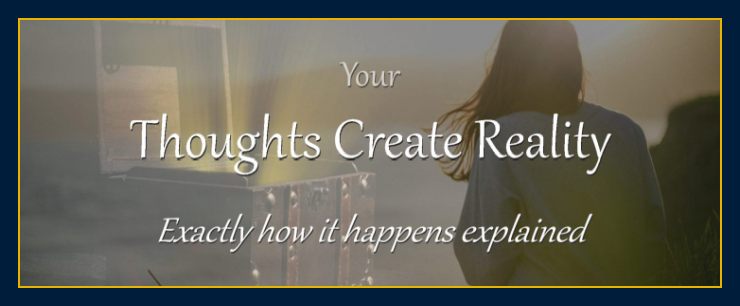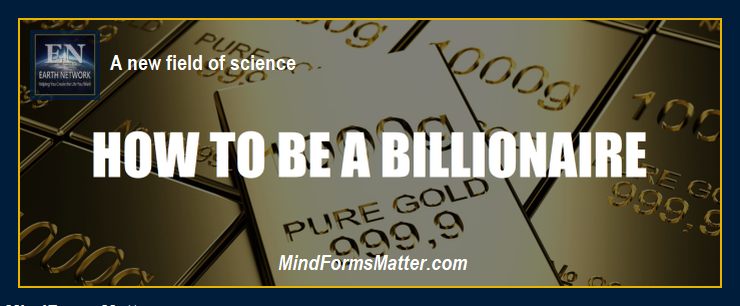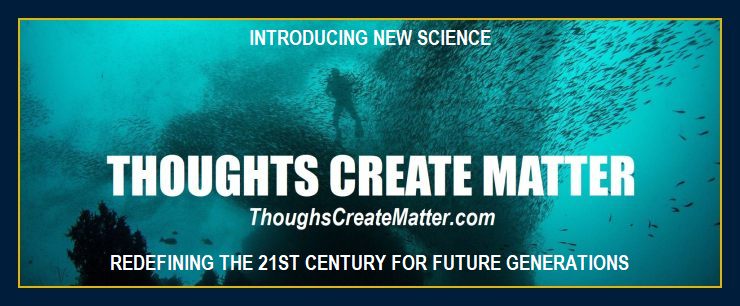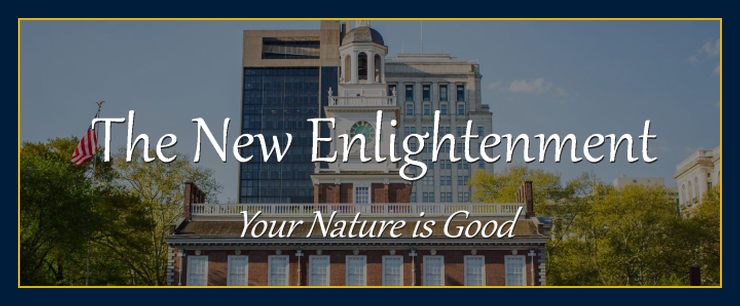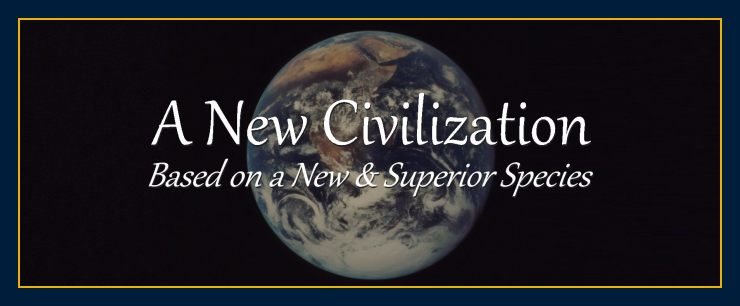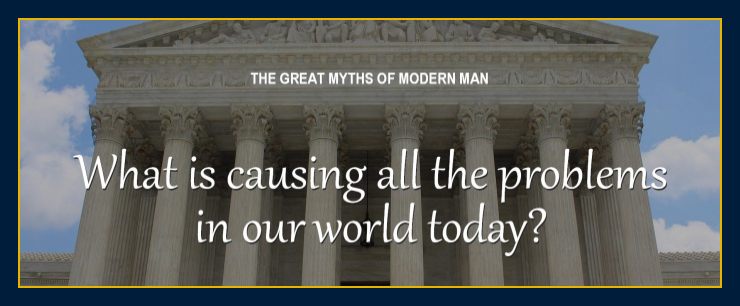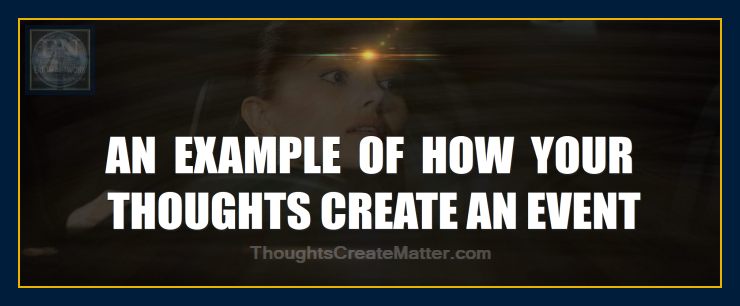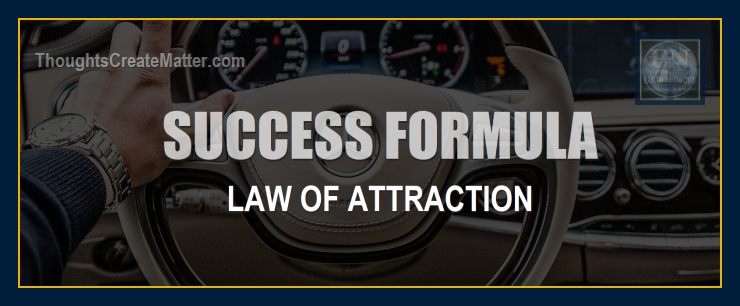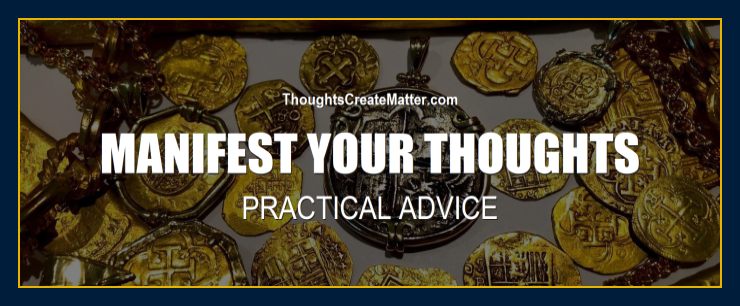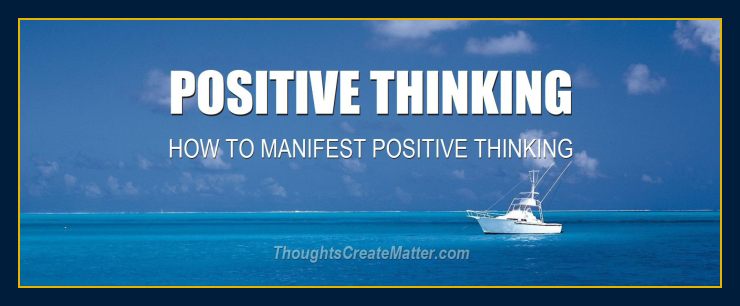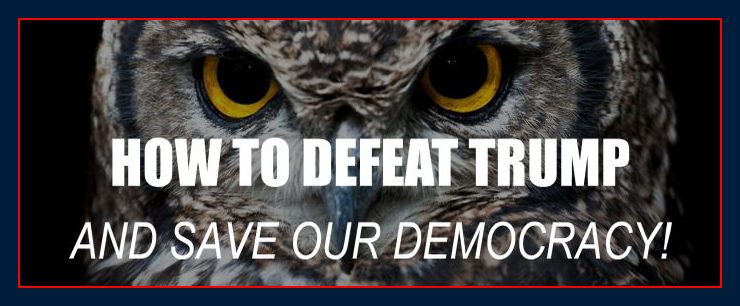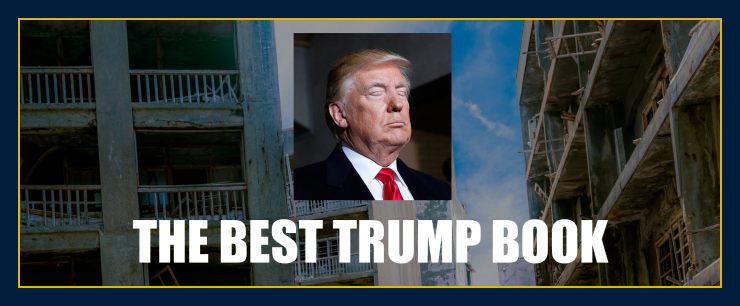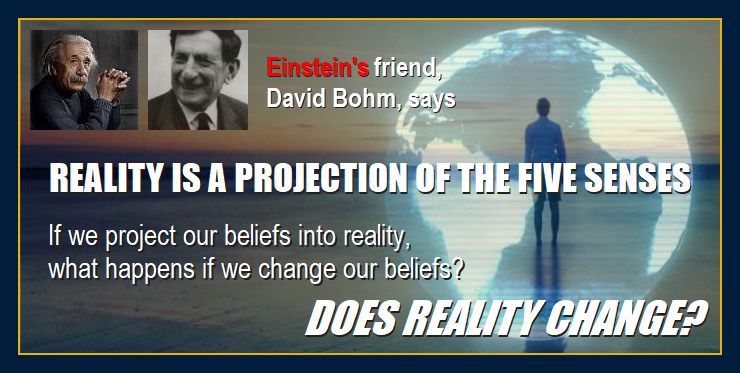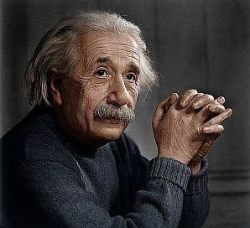 "Reality is merely an illusion, albeit a very persistent one."
― Albert Einstein
EASTWOOD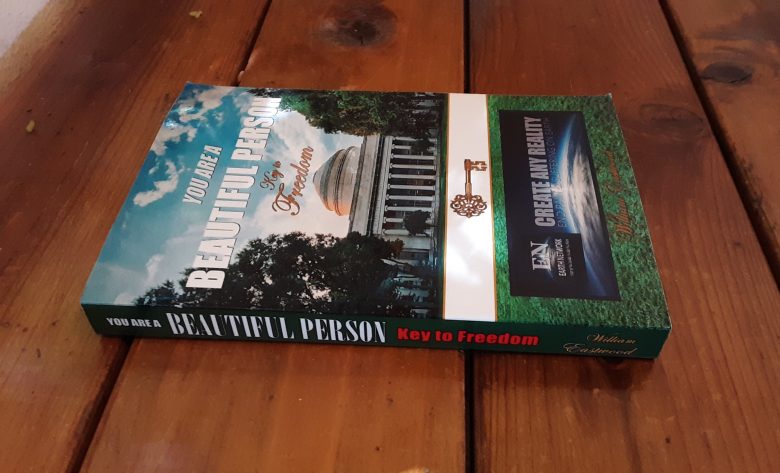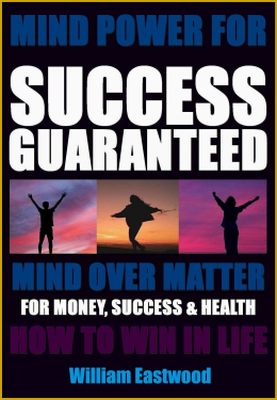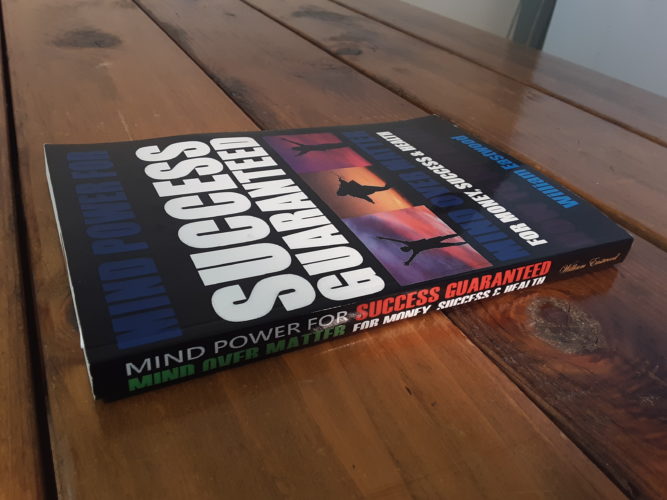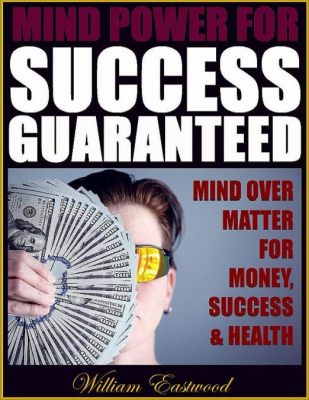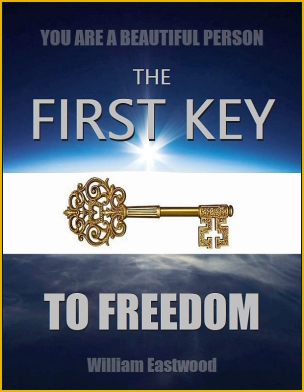 Open to any page, read a line, and it will change your whole day.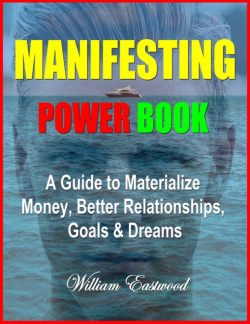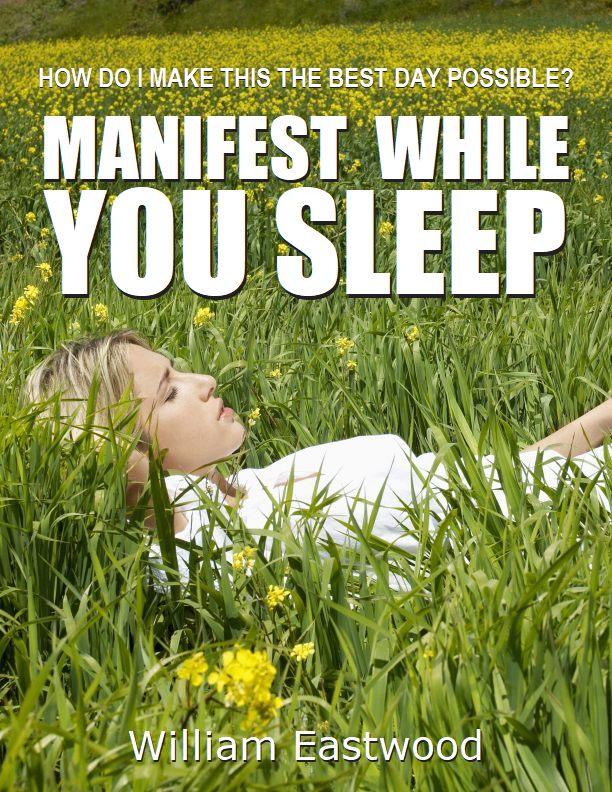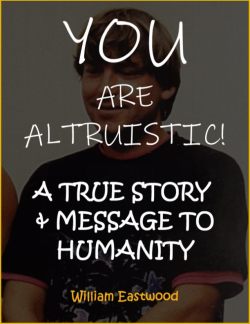 ---
Thoughts Create Matter Links
---
Categories: Science of consciousness. Theory of consciousness. What is consciousness? Where does Consciousness come from? Is electromagnetic energy consciousness? Does mind create reality?  Do your thoughts create matter? Click on our site and books to learn more.
Theory of Consciousness — Mind is Fundamental and Universal
What is consciousness?
Consciousness is not just the act of perception, it is the stuff of reality. Perception and reality are the same thing.
The concepts conveyed in this website are within these books.