---

The Greatest Crime in History:
Democracy Under Attack & U.S. Constitutional Crisis
---
What is the greatest crime in history?
Why is democracy under attack?
What is the U.S. constitutional crisis?
I will answer these questions now.
Democracy Under Attack

 — A U.S. Constitutional Crisis
---
Trump's presidency, the Trump riot and effort to dismantle democracy represent the greatest crime in history. Had he been reelected the Trump autocracy would have created a hell on earth. He is still trying to take over the U.S. and world. Undermining confidence in the free and fair U.S. elections is one big step in that direction.
3/02/22: The January 6th Committee has filed a motion in court documents today based on solid evidence that Trump committed "criminal conspiracy to defraud the United States" and corrupt obstruction of an official proceeding in an effort to overturn the 2020 election.
The evidence is well documented.
This is also intended to stop John Eastman from pleading the 5th. The Select Committee is telling a judge tonight that the former President Trump, John Eastman and others where engaged in crime and are therefore not eligible for a 5th amendment plea.
The time is fast approaching when Trump will be subpoenaed, indicted, arrested and sent to prison.
Original portions of this article were published in 2019.
The greatest crime in U.S. history
The Trump election was the greatest crime in U.S. history.  A greedy and spoiled crime family boss, working with Russia (a hostile U.S. adversary) has become the president of the U.S. through a treasonous purchase of the presidency.
The phrase "war on the press" was used by

Hitler
War on the lying press: "Marxist Lügenpresse," according to Hitler.
The assault of Jews expands to the assault of  immigrants (everyone that is not like me). This is the same "us verses them" degrading used by all bullies, thugs and ruthless dictators.
This rhetoric was employed by Hitler because a free press is an instrumental and defining agent in a democracy. The press acts as a system of checks and balances to alert the public to ulterior and nefarious motives.
Democracy under attack
---
A democracy is not automatically safe from destruction. A democracy can fall if the people within the democracy cease to value and uphold the underlying principles in the democracy. That is exactly what the republicans are doing right now.
Update: Manhattan District Attorney Cyrus Vance's case against former President has gained momentum with the announcement of the grand jury convening. Trump may be facing criminal charges and may eventually go to jail. Whether or not Trump goes to jail is speculation.
June 14th update: The Trump era DOJ subpoenaed the personal records of journalists, democrats and one republican (Trump was upset with). Apparently, the DOJ under Trump was targeting political enemies at the instruction of Trump. It is shocking, a gross abuse of power and an assault on the separation of powers.
There is a lot of energy in this last incident that will likely lead to an indictment at some point in time. If Trump is indicted or arrested, we will post the details here immediately.
June 15th update: Trump CFO, Allen Weisselberg could be charged this summer. This will pressure him to flip. If he does, he will then have to cooperate in the next level of this investigation of Donald Trump and the corrupt Trump organization.
June 21st update: Donald Trump is keeping Allen Weisselberg close. The inside word is that Weisselberg is resisting cooperating.
It is still too early to tell whether or not Allen Weisselberg will flip, but it still seems likely that he will eventually flip. It has also been revealed that the D.A. likely has enough information to indict Trump without Weisselberg's cooperation.
If Weisselberg does flip, it's Weisselberg's decision whether or not he will flip prior to being indicted or after.
Also on June 21st Obama commented that the sweeping voting rights bill is critical to maintain American democracy. Republicans are lining up to prevent it from even being debated. They do not want to talk about it.
June 25th update: The New York D.A. is preparing an indictment for the entire Trump organization next week. Weisselberg has not yet cooperated, and this appears to be the reason why. Weisselberg is probably afraid of Trump.
The Trump organization has been warned to expect indictment.
We do not yet know the charges, yet regardless, this is not good news for Trump. Because the Trump organization has made tremendous profits on lies and improper income as a result of Trump being a former U.S. president, this will hit hard for Trump and his bottom line, which other than his ego, is all he cares about.
This is only the beginning of what is to come. The N.Y. D.A. is likely laying the groundwork for the eventual indictment and arrest of Donald Trump.
Also reported June 25th: The DOJ is going after Georgia for Voter suppression. They sued the state of Georgia today for its new illegal voting law that targets black voters by restricting access to the poles. This is just the beginning of the crackdown on Republican led unconstitutional state laws.
June 30th update: Allen Weisselberg will be indicted July 1st, according to the New York Post and the Washington Post. A grand jury has filed a criminal indictment of the Trump Organization and Weisselberg.
Trump will not be indicted or arrested at this time. This is the first set of charges in a ongoing investigation that will broaden and intensify.
Also in the news today: The House has approved a January 6th Select Committee to investigate the insurrection. This will help to expose the truth about what happened when thousands of protesters, most of them Trump supporters, stormed the Capital.
We do know what happened, however. Trump followers tried to execute Pence and other lawmakers in an attempted coup and effort to stop certification of the vote.
THE TRUMP PLAN:

BURN AND BOMB!
---
Educated people know what autocracies are like inside places like Syria and Afghanistan. That's why they do not like Trump, they do not want our country to end up like Syria or Afghanistan!  Share this with your friends and loved ones so that they know what it will be like. We need to protect our friends and those we love. It can happen here, the Republicans are already half way there.
Help support democracy, our planet and the survival of the human race!
45

EASTWOOD
45 years of research goes into every book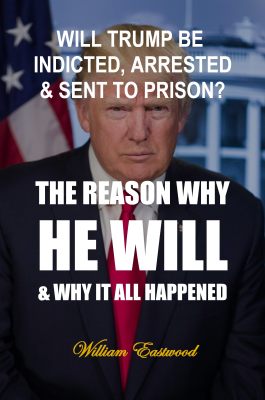 Get rid of Putin's war, Trump and authoritarians, and create the life you want
---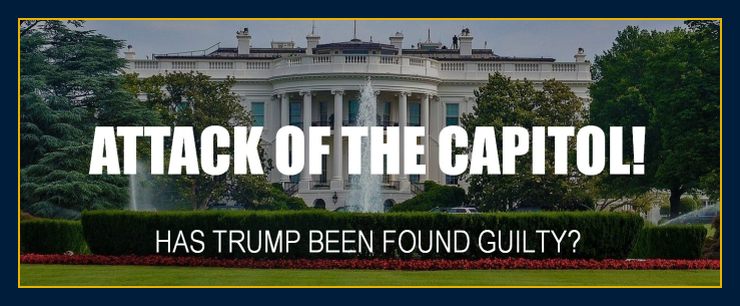 Why is the U.S. is experiencing so many problems? Click below for answer.
---
Donald Trump is actively attempting to destroy the American experiment. If Allen Weisselberg turns on Trump, he can help save our country, democracy and future civilization. Everything is at stake, and this is not a game. If there is one person on this earth that should be indicted, arrested and go to prison, it is Trump.
State voting bills tracker.
Stop Trump and save our nation. How to contact your representative.
Or show support by purchasing a book (below).
The cause of division and conflict
---
As previously posted:
President Trump's rhetoric is creating inflamed passions that are already leading to terrorism from within the U.S. and could easily lead to an outright civil war.  Trump is inciting violence and division with his outright lies, and this has encouraged radical ingrown terror. He built his criminal empire through intimidation and now he is attempting to run the government the same way. You can't work with people if all you know how to do is attack them.
Bullies appeal to the madness within people, and the most negative beliefs that are underlying all of our personal and national problems. Trump's psychology and worldview is identical of that of terrorists and ruthless dictators.
Transition from Democracy to dictatorship
If Trump is above the law, he can use his position of power to take over the functions of government to suit his own purposes. He could put judges in place that serve him rather than the constitution. He could bully congressmen and run the government with intimidation tactics.
Once Trump has fear-based control of the various departments of government he can run the U.S. as a dictatorship.
All of this has already happened.
Our government officials are no longer serving you, they are being bullied to serve Trump, and are so afraid of the bully that they won't do what is right.
The process happens in stages
Officials become fearful of being called out by Trump and so in fear do what Trump wants rather than what the constitution calls for. The further along one gets in the progression the less the government operates like a democracy and the more it operates like a totalitarian police state. Once it reaches a critical point, the democratic proper functioning of government then fails and falls.
The US democratic system does not need to fully collapse in order for severe damage to occur. If Trump cast doubt on the democratic election process, our democracy can fall.
45

EASTWOOD
45 years of research goes into every book
With "WHAT IS THE CAUSE OF..." you can solve your problems and the world's problems at the same time. "WHAT IS THE CAUSE OF..." explains the real cause of all personal and social problems. Then it gives you methods to achieve goals based on an algorithm that can be applied to all goals.
.
Paperback / eBook DIRECT FROM MANUFACTURER - most reliable source -fastest delivery - lowest price
The people supporting Trump do not see the truth because they cannot believe it.
WILLIAM EASTWOOD
Author of Earth Network articles and books.
What do you want to create? Eastwood's methods of achieving goals are based on new scientific paradigm of University of London physicist David Bohm, a former protégé of Einstein's and over 45-years of research and application. These methods work. Begin now to create the reality you have only dreamed of with William Eastwood as your guide.
Trump is setting an example of what not to be like
Using Donald Trump as an example, we can all learn what does not work and what not to be like.
All this article is meant to do is help people to make the correct common sense decision. If that is done the election of Donald Trump can have great value as an educational experience. Click here to read my article on how Trump's election can have positive effects (as can any seemingly negative event in your life).
The Problem Causing All Other Problems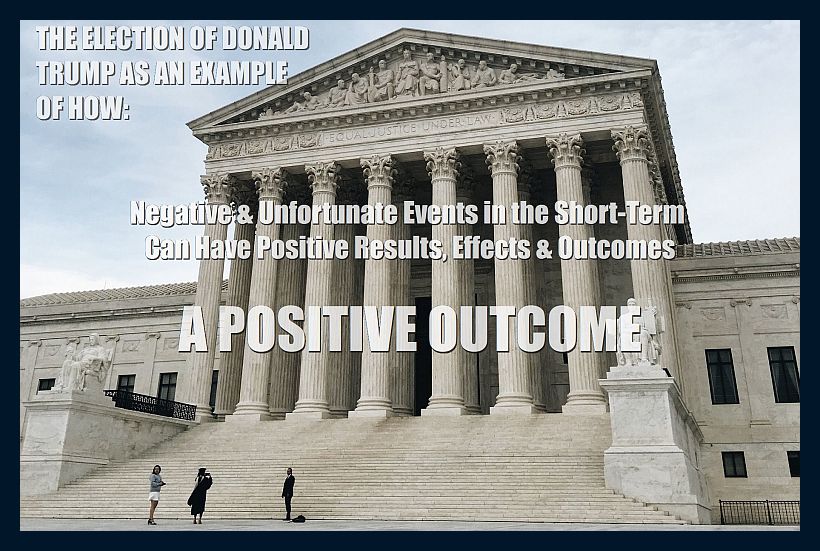 What is the constitutional crisis?
---
Trump could not be removed from office because the entire senate and republican party have refused to honor their vow to serve the people. Instead, they are protecting Trump in his many illegal acts against the United States.
Putin is a ruthless dictator
Vladimir Putin is a ruthless fighter and survivalist. He will use any and all methods available to claim power over humanity. He will fight dirty if that's what it takes to win, and he won't give up.
The Trump-Putin summit—dubbed the "surrender summit" and the "treason summit" — is real evidence of the president selling out his own intelligence institutions and US democracy itself to an adversary.
Authoritarians & Bullies WHAT? HOW? WHY?
The Secrets of the Universe Unveiled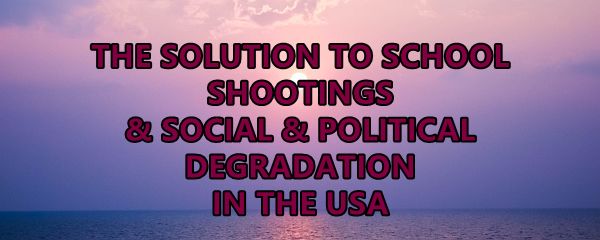 A country backsliding
---
True underlying root cause: A return to patriarchal structures
Trump and Putin share a resentment and nostalgia for a lost patriarchal era when men were the heads of households and nations. Putin and Trump supporters are natural ideological allies in their shared vision of a return to a past era in which masculinity was a measure of cruelty, and women were obedient. White people were superior to non-whites, and they and children were viewed as being property belonging to the white patriarch.
The human race is at a critical juncture..
Trump and Putin represent not just the demise of Democracy, but a regression of civilization itself. By electing Trump, humanity is dangerously flirting with a backward slide into a tribal state belonging to a long-gone era. The result could steer the human race into a development in which consciousness becomes ego-centered and further cut off from its source, resulting in something monstrous.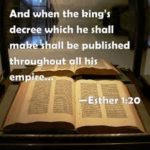 Patriarchal structures of government and family tend to demand obedience to the male ruler and his laws alone. When Trump rejects the free press and the rule of law, he is trying to take control of the media to project his belief that the patriarchal system and his domination is morally correct. He is attempting to use the U.S.  judicial system as his own personal attorney to protect this position.
Trump is trying to tame the media and obtain loyal judges in the name of tribal tradition, nationalism and ethnic purity. Trump and Putin would dismantle international organizations of all kinds to return to "Great Power" politics. In this regression, nations would not be subject to universal principles and fundamental values as to how they should treat the people within their borders.
Universal principles of "democracy, individual liberty and the rule of law" are being threatened. Fundamental values―respect for human dignity and human rights, freedom, democracy, equality and the rule of law―are falling under Trump.
Learn TRUE Cause of Hate, Bias & Violence
Kings in the middle ages and the tribal rulers before the middle ages were males who believed they had absolute right in all matters of state and family. Typically, these authoritarians claimed that their position and right of power came directly from God.
Dissent, being viewed as an attack on the monarch's authority, was treated as high treason, a deplorable act demanding the most extreme form of punishment. Punishments for disobedience or contrary belief (dissent) were severe and harsh (such as quartering).
Trump has advocated for the death penalty for children who were later found to be innocent.
Trump's election is a symptom of deeper problems that are a result of the failure of modern science.
Intimidation, bullying and other control tactics
---
The deplorable statements Trump makes about his political opposition are classic dictator and bully tactics. Anyone perceived to be a threat to his absolute power is demonized, degraded, demoralized and ridiculed. This is a classic formula tyrants and bullies use on their victims. In time of war, for example, Hitler made films that portrayed Americans as being demons.
A lethal combination of tactics
In addition to using classic bullying formulas, he is creating a cloud of confusion as cover. Trump is gaslighting America. His combined tacticts are so lethal it is a form of psychological warfare that is highly destructive.
Trump is gaslighting America
Dictator's attempt to gain control over their subjects by denying a free press
"War on the press" is the expression used by Hitler, Stalin and other ruthless dictators of the 20th century. It is used to contain and control a free press which is at the heart of a democracy.
Dictators obtain power by silencing their opposition or any voice of reason which challenges their ideology and perceived absolute right to power. To achieve these ends the tyrant seeking power takes control of the free press and then uses it to misguide the population.
Typically, the monarch will appeal to people's fears and prejudices by demonizing and condemning their opposition. The scale of severity ranges from torture, to ostracizing, to ridicule.
At the low end of this problem there is a severe bullying crisis in America's schools. Rather than exposing this problem which is harming America's children, the president is promoting bullying through example from the highest office of the land. Bullies ridicule their victim to dissuade onlookers from doing anything about the mistreatment. Americans need to wake up and see what is happening.
Trump's attack on the free press is a classic tyrant and bullying tactic.
He is attacking the credibility of the press, US principles and US allies. He cannot forcibly deny the free press, so he is doing the next best thing, he is undermining their credibility. He is making people question the accuracy of reports against him. He is calling the free press fake news and attacking American institutions.
His assault on the free press allows him to  advance his threat against American Democracy while reducing the damaging effect of journalists exposing his true intents.
Classic dictator and bully tactics
Trump is appealing to the frustrations and fear of a segment of the population that cannot keep up with humanity's progress. His base seeks a return to a more primitive era of less liberty and more strict patriarchal control.
Ruthless dictators, mob bosses and bullies all degrade their victims they call out. Derision and scorn falsely  justify their attack and scare bystanders from coming to the defense of those being attacked. The manner in which Trump is attacking our sacred principles, institutions, allies and anyone who does not agree with him or do as he says, is a classic intimidation and bullying formula.
Rather than standing up to the bully and defending the constitution the republican congress is complicit. Congress is supposed to hold hearings to investigate claims but is instead conspiring with Trump to prevent an investigation.
Muller investigation
The Muller investigation may find there was a conspiracy with the Russian government to be elected US president. This will come back at him. Currently investigations are underway.
Trump destroyed the Republican Party
The Republican Congress is protecting the president and putting the welfare of the president above the welfare of the country. We no longer have a system of checks and balances because a corrupted Congress has refused to do its job.
Trump takes but does not give
Trump used the press to claim he made his fortune himself, when in fact he was a millionaire by age nine. Through tax fraud schemes he paid only 5% on $400,000,000.00 he inherited from his father.
At the time of this writing, his lies are closing in on 5,000 since he became president.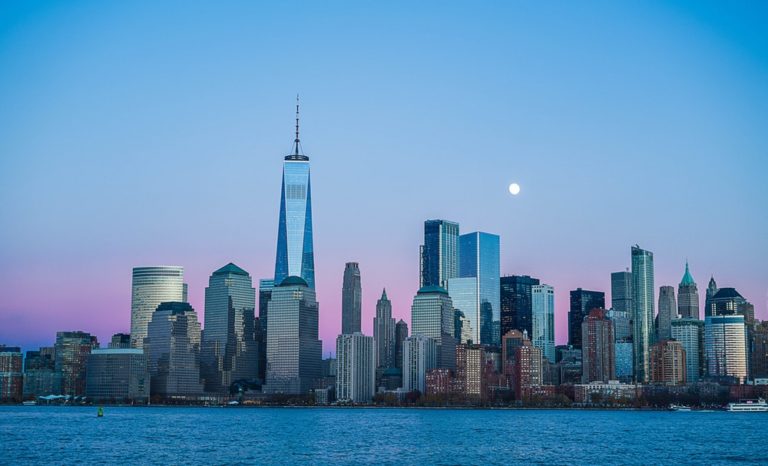 True underlying cause of political and social problems
---
The political and many national problems in the United States  are due to the beliefs, thoughts and emotions of Donald Trump and his supporters manifesting. The true underlying origin and cause of these negative beliefs are revealed in "The Solution."
Learn TRUE Cause of Hate, Bias & Violence
Trump's election is a symptom of deeper problems that are a result of the failure of modern science and mainstream worldviews.
The worst manifestation of the great myth of modern man is being displayed for all to see. We should learn from this that those negative beliefs in materialism, sin and Darwinism do not work. But as long as we hold these beliefs we are stuck with this or worse.
This is why we cannot solve our problems.
Just like President Obama triggered a retaliation by people who want to pull the country back into the 1950s, Trump will trigger a powerful renaissance; something like what happened in the 1960s.
This will be the beginning of the true flowering of civilization in a new and fantastic are for Humanity.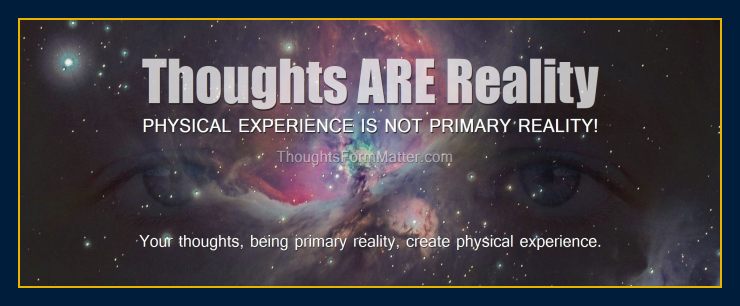 You are in control of your experience. At any time, matter can be completely changed by the activation of conscious thought. Your environment is a product of your thoughts and emotions. By projecting the specific thoughts and emotions that embody your desires you can immediately begin a process of change.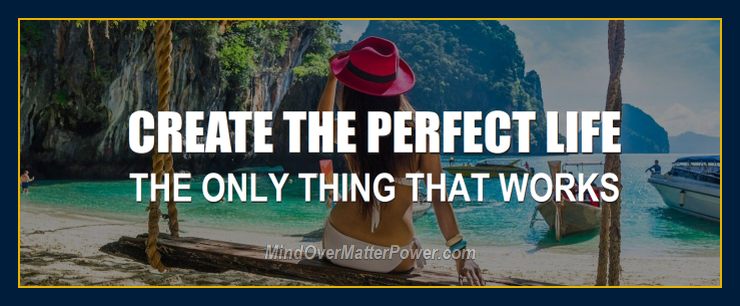 .
"Like public television for the world."
— William Eastwood, founder.
A public record of Eastwood's interview at age 16 is available for you to read here.
It is also available to you through the United States library system microfilm database.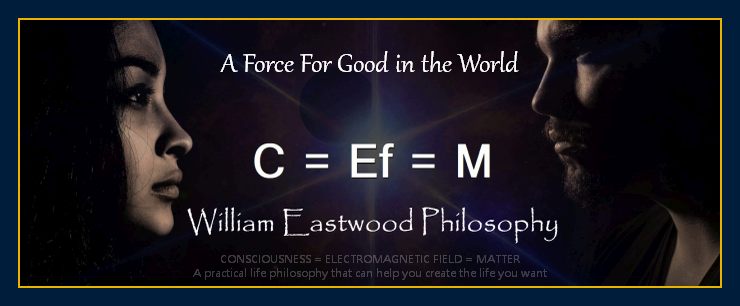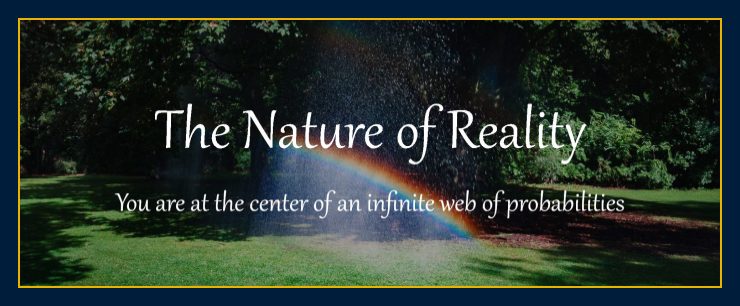 Albert Einstein
---
"We cannot solve our problems with the same thinking we used when we created them."  
— Albert Einstein
The books by William Eastwood contain the new thinking that Einstein spoke of when he said "A new type of thinking is essential if mankind is to survive and move toward higher levels."
45

EASTWOOD
45 years of research goes into every book
"We can literally change the course of civilization by lifting the race to a higher path through implementing the solution."
— Mario Fusco, TH.D., RS.D, B.S.C.
.
Paperback / eBook DIRECT FROM MANUFACTURER - most reliable source -fastest delivery - lowest price
424 PAGES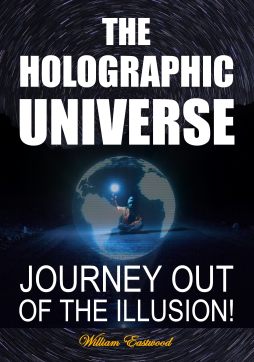 About eight billion people are living in an illusion cast by their own senses and they don't know it. Those who are fooled by the illusion are powerless to control their destiny. This book gives you the understanding necessary to change the projection and to become part of a new and superior species.
Scientists know that objects are not actually solid. So why do we perceive physical objects as being solid?
Make the evolutionary leap with a revolutionary book by William Eastwood that gives you an easy-to-understand guided journey out of the illusion.
Paperback / eBook DIRECT FROM MANUFACTURER - most reliable source -fastest delivery - lowest price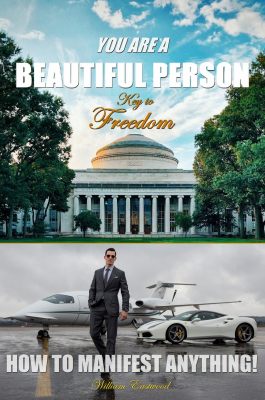 One of many books by William Eastwood containing everything you need to know to create the life you want. This book is the key to freedom from all limitations. Another revolutionary book by William Eastwood.
.
Paperback / eBook DIRECT FROM MANUFACTURER - most reliable source -fastest delivery - lowest price.
FIVE SCIENTIFIC EDUCATIONAL SITES — ONE PHILOSOPHY
45

EARTH NETWORK resource of reference articles — a culmination of 45 years of research and application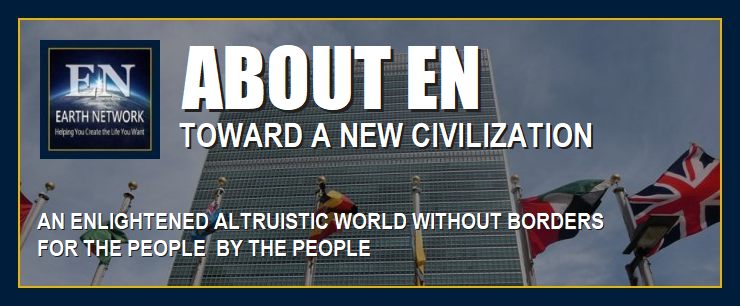 ---
Put an end to starvation in the world... children suffering... human rights violations... conflicts and more by buying a book.
When you buy a book, consider it a donation helping people around the world. Every dollar I receive from book sales is used to deliver this information worldwide.
---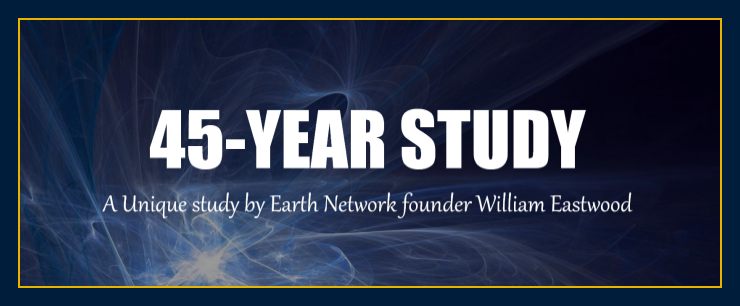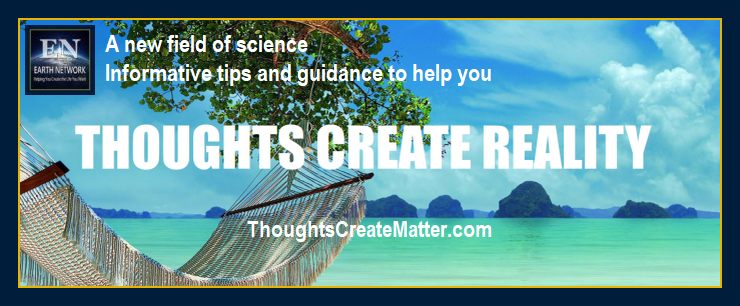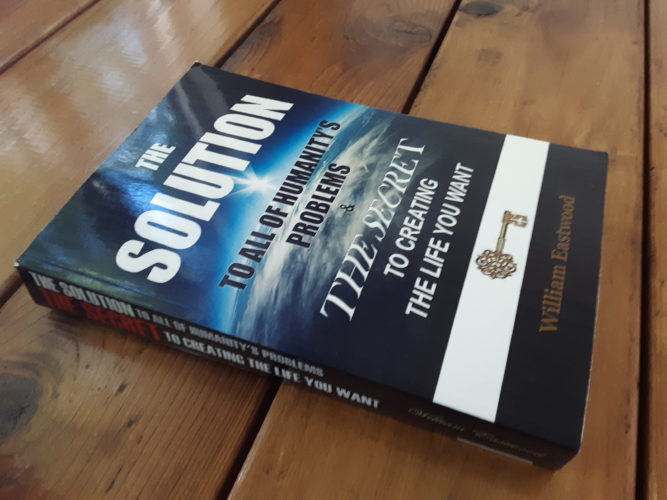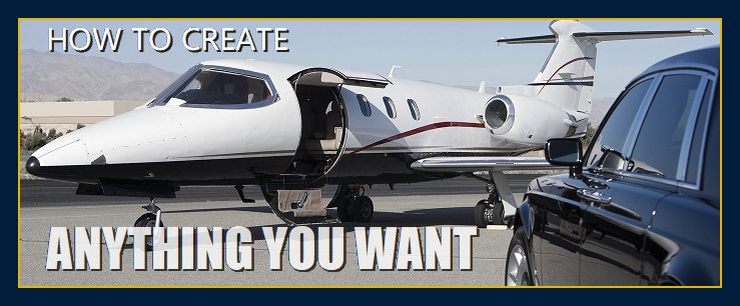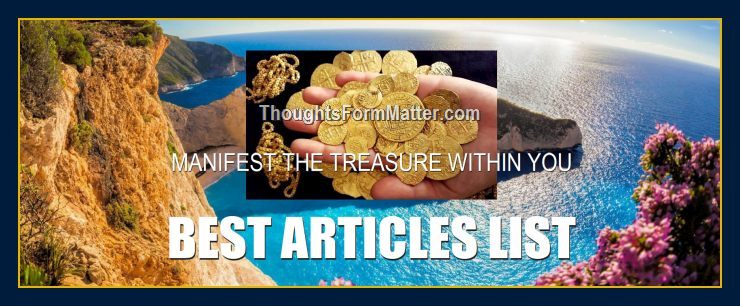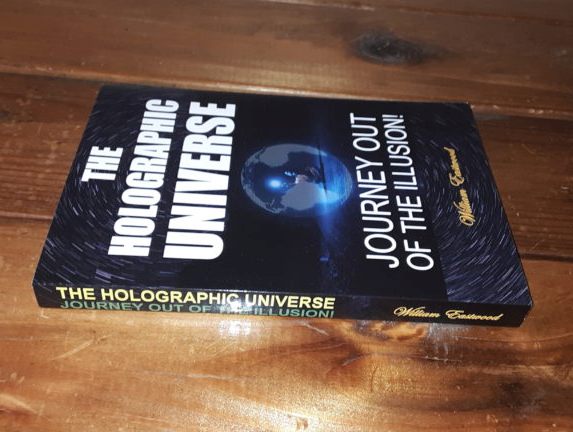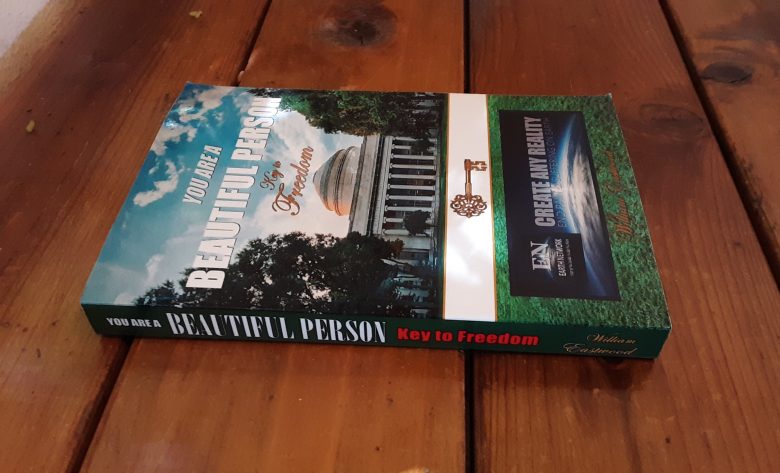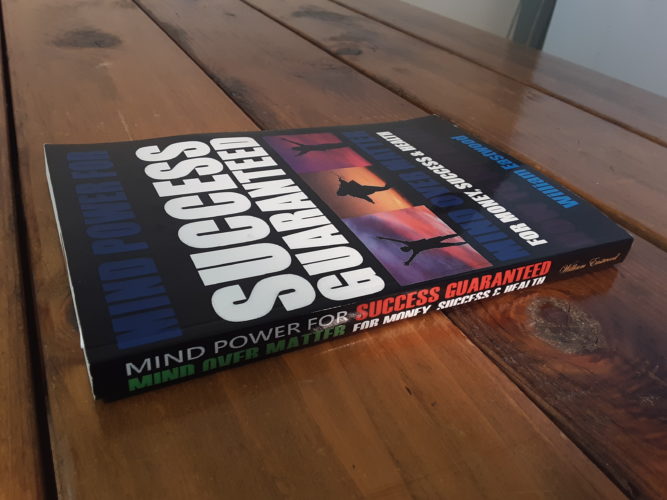 More great books from William Eastwood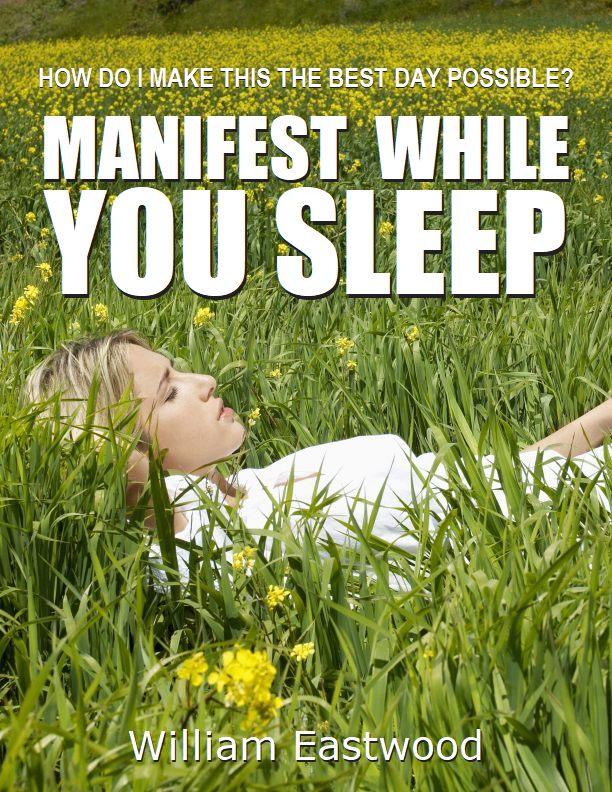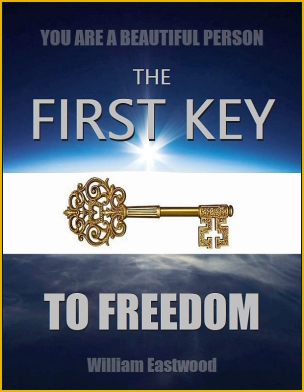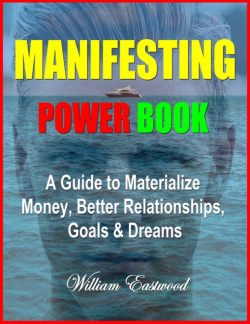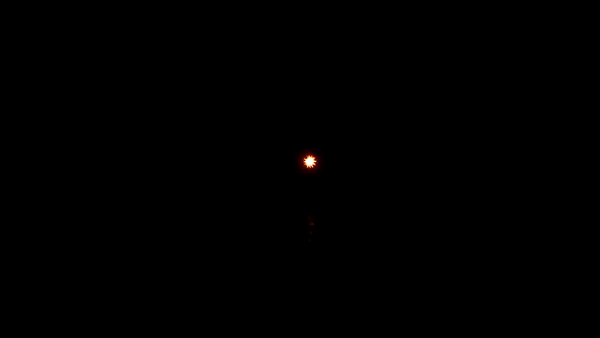 The Greatest Crime in History: Democracy Under Attack & U.S. Constitutional Crisis
© Copyright, 2019, 2021, By: William Eastwood. All Rights Reserved.
Primary article concludes here.
Four Earth Network websites with over 100 FREE articles
---
FOUR SCIENTIFIC EDUCATIONAL SITES — ONE PHILOSOPHY
A singleAMAZING philosophy!
100's of articles!
4 EN websites!
They are meant to be used together.
Click between them!
45 EASTWOOD
45 years of research goes into every book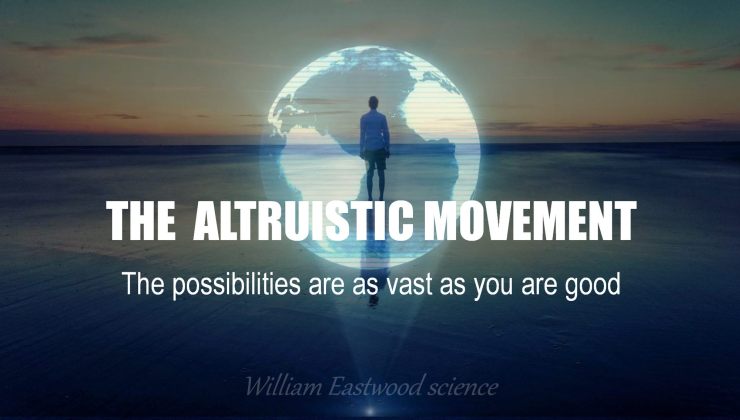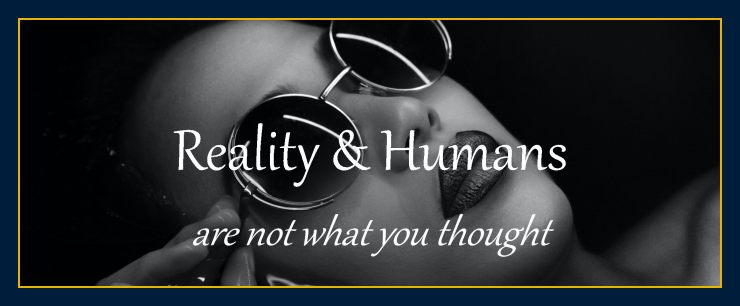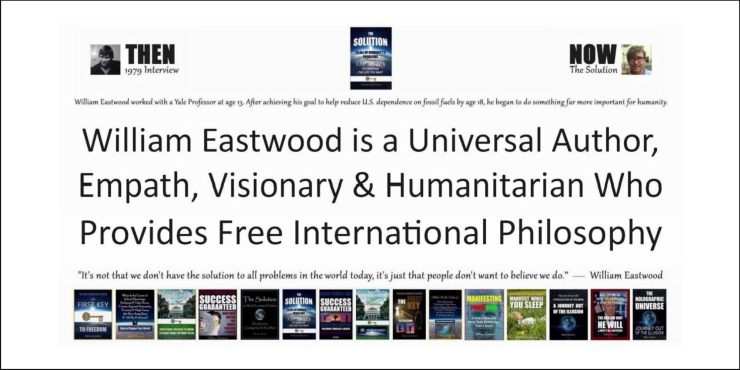 45

45 years of research 
Over

100

free articles
Become powerful.
Create wealth.
Manifest your dreams.
The most generous advice.
The most experience.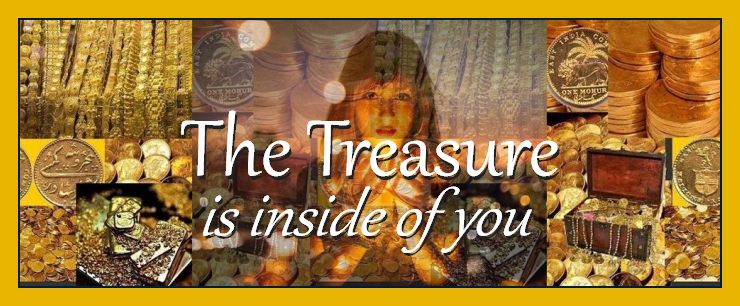 QUANTUM PHYSICS MIND-BRAIN MODEL
45

EASTWOOD
45 years of research goes into every book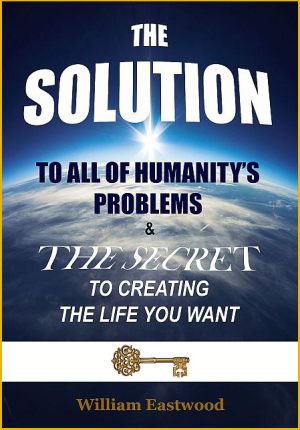 DREAMS DO COME TRUE WITH THE SOLUTION
---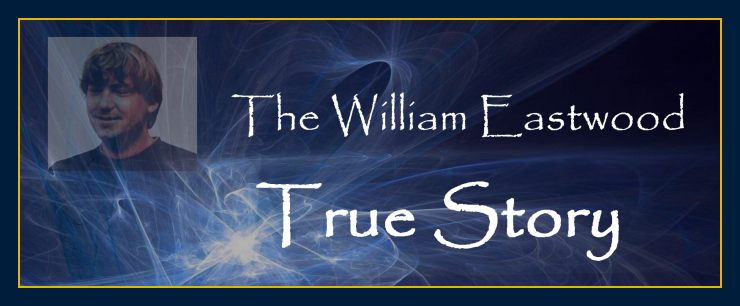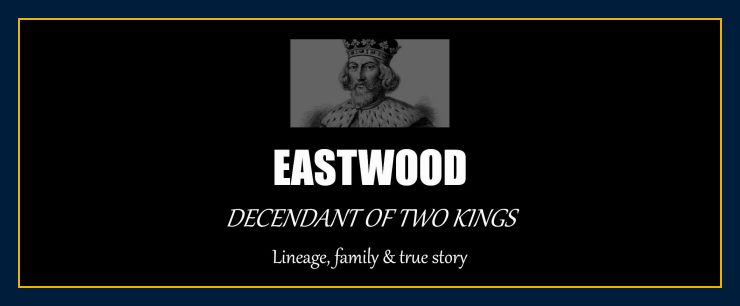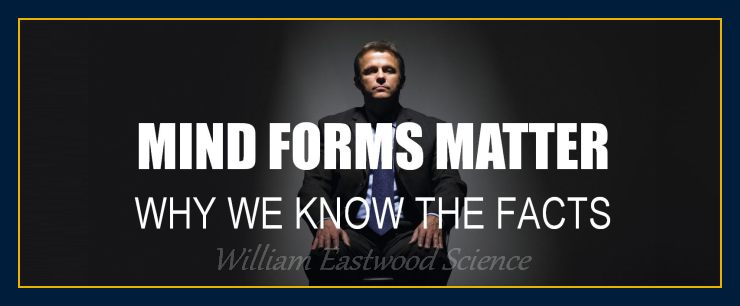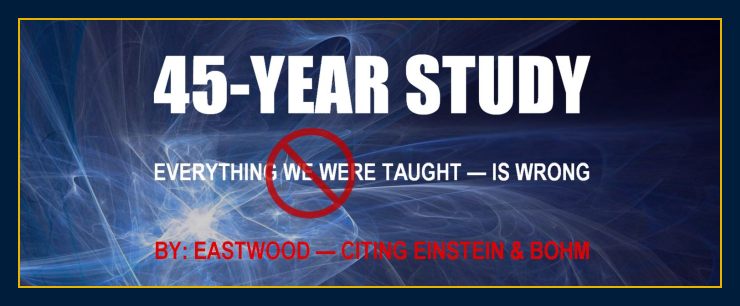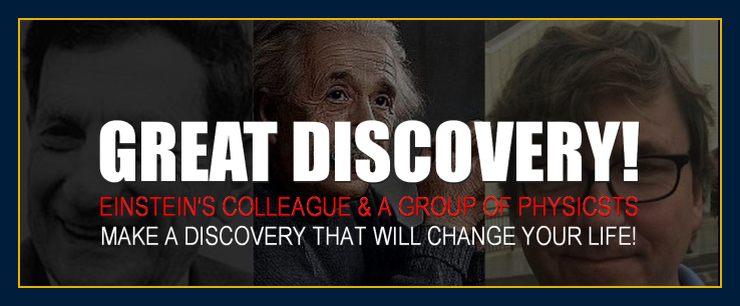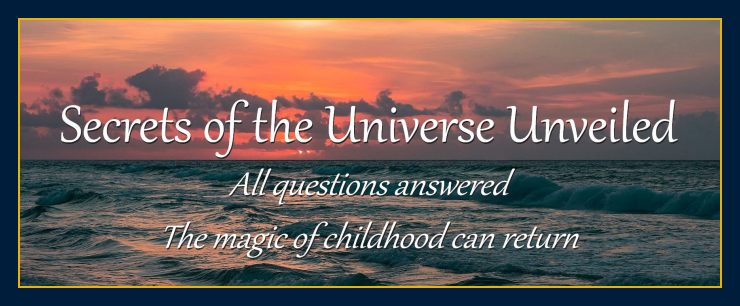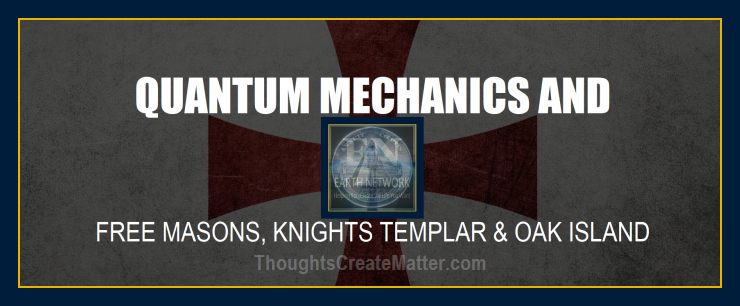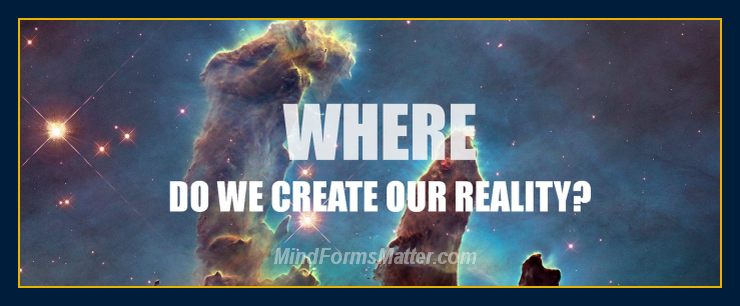 While the new theories are often attacked by holdouts, those who argue against the new findings cannot answer basic questions about the nature of reality.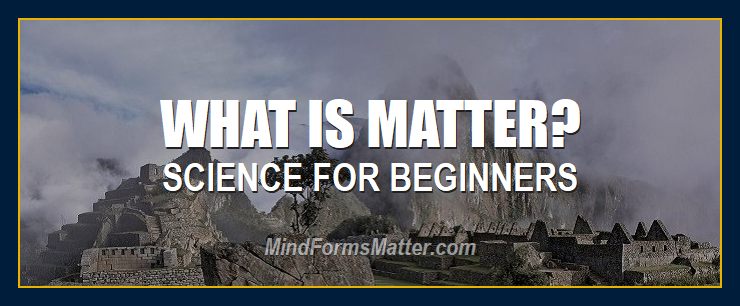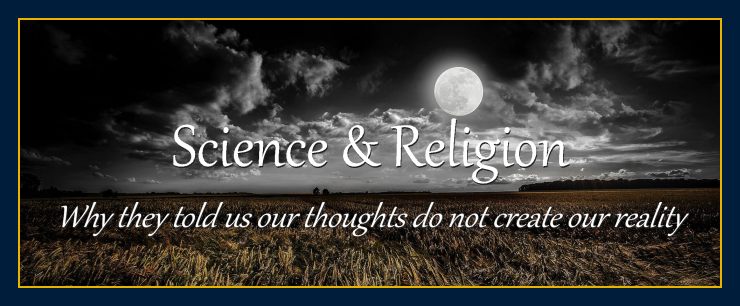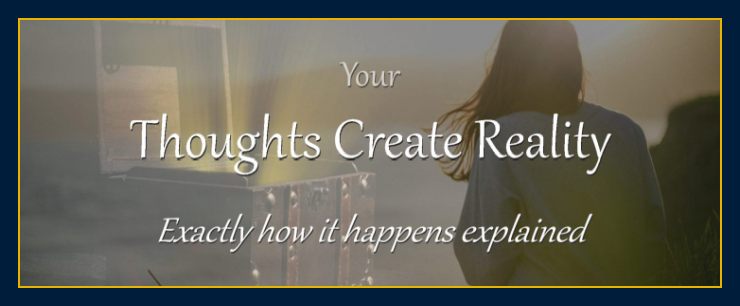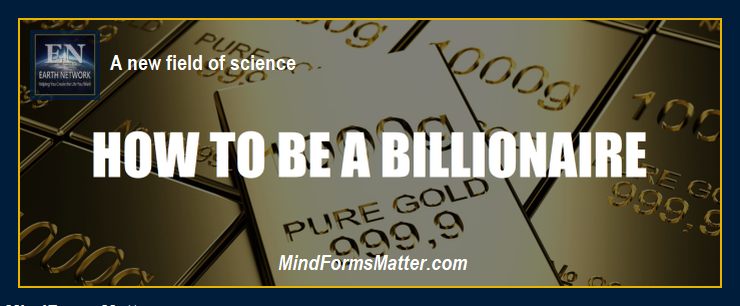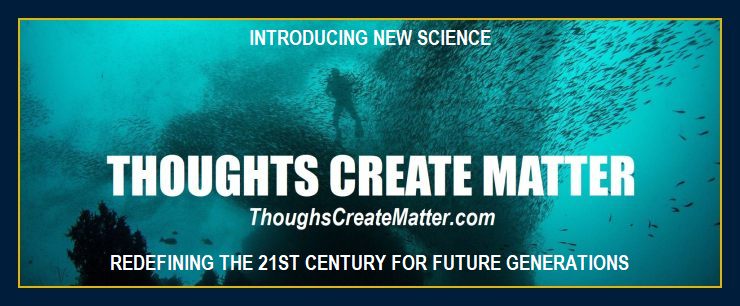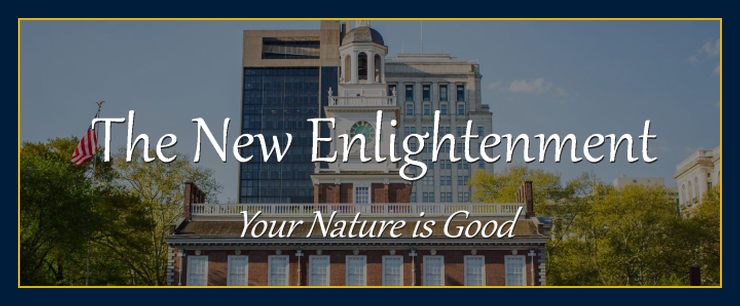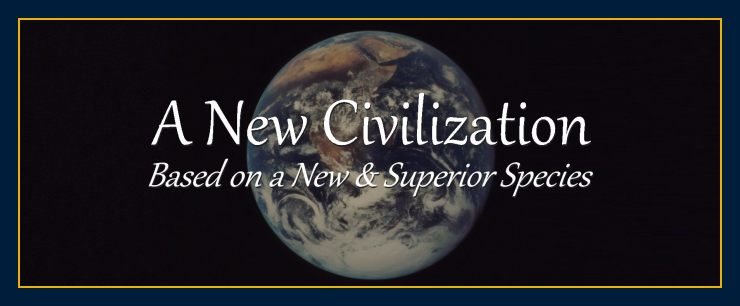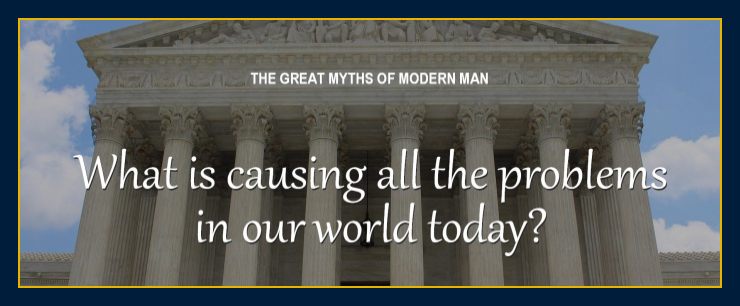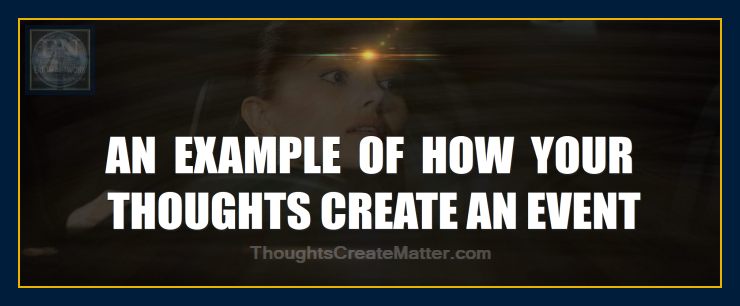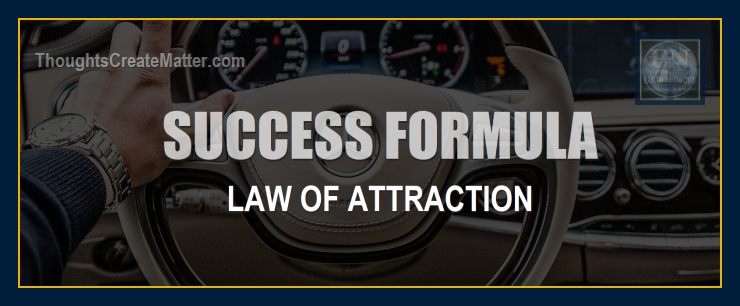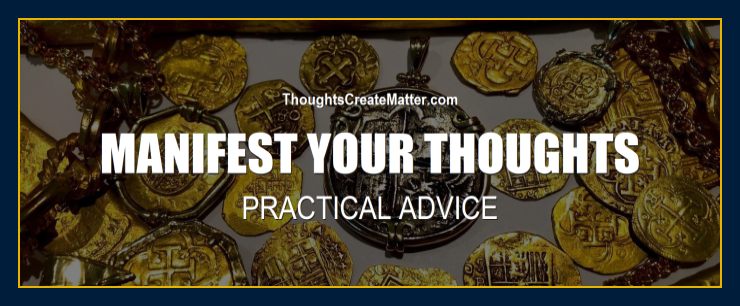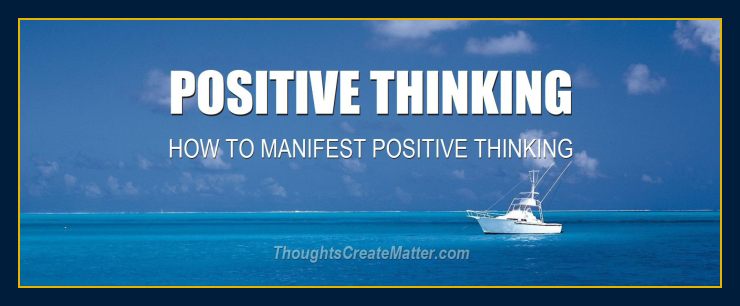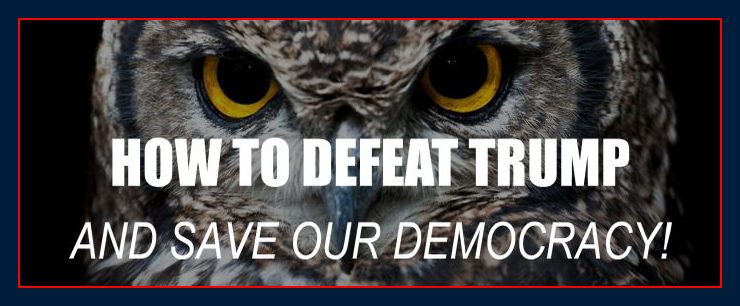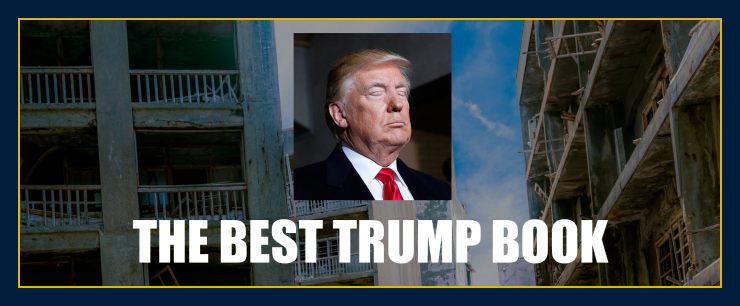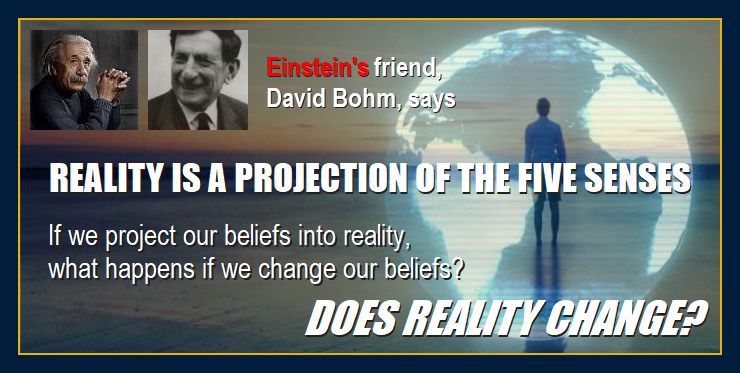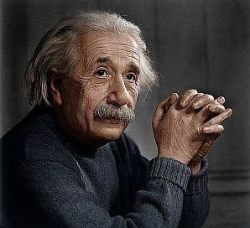 "Reality is merely an illusion, albeit a very persistent one."
― Albert Einstein
EASTWOOD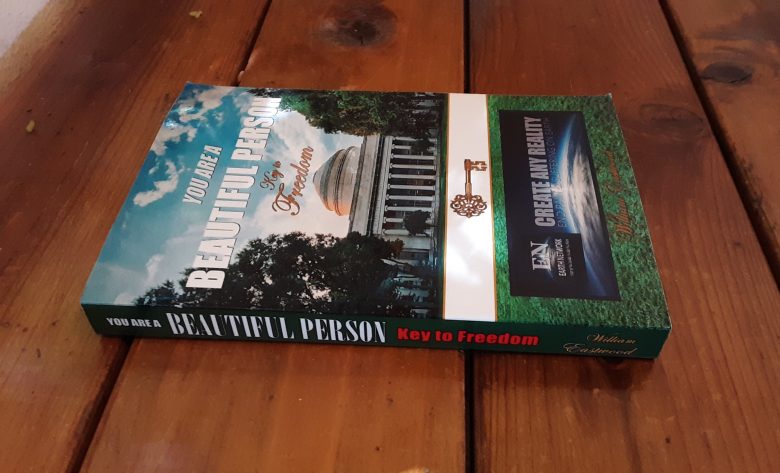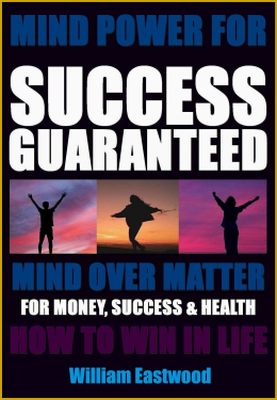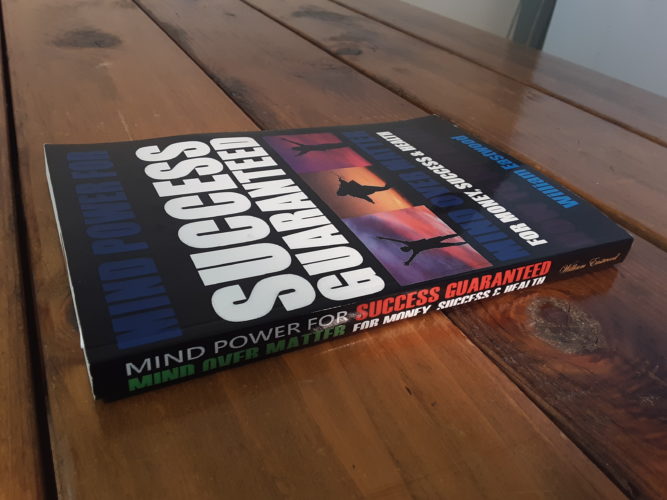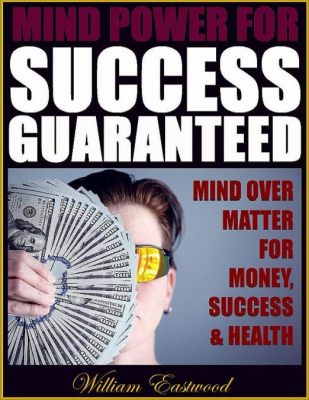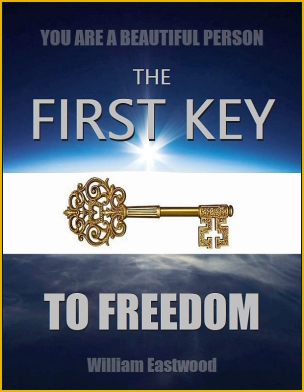 Open to any page, read a line, and it will change your whole day.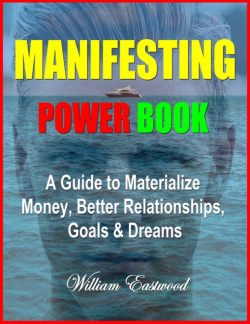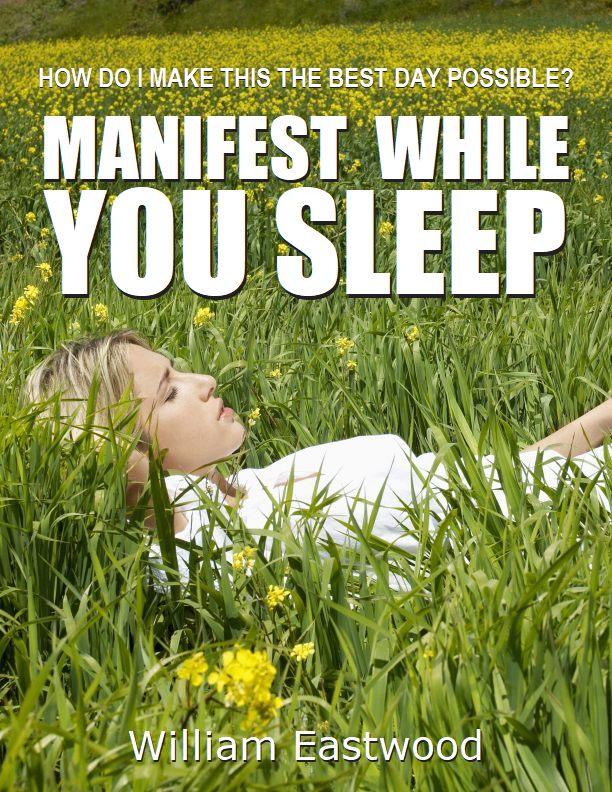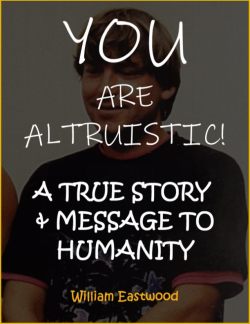 ---
Thoughts Create Matter Links
---
CATEGORIES: True underlying reason President Trump & Putin are undermining our democracy. President Trump is a criminal organization boss, leader & bully. The root of Trump's and Republican's political and constitutional crisis, its cause & reason. Donald Trump & Putin want a return to patriarchal systems of government and family. Click on our site and books to learn more.

Classic dictator and bully tactics
Trump is appealing to the frustrations and fear of a segment of the population that cannot keep up with humanity's progress. His base seeks a return to a more primitive era of less liberty and more strict patriarchal control.
This is why we can't solve our problems.
The concepts conveyed in this website are within these books.