---

The Greatest Crime in History:
Democracy Under Attack & U.S. Constitutional Crisis
---
What is the greatest crime in history?
Why is democracy under attack?
What is the U.S. constitutional crisis?
I will answer these questions now.
Democracy Under Attack

 — A U.S. Constitutional Crisis
---
Trump's presidency, the Trump riot and effort to dismantle democracy represent the greatest crime in history. Had he been reelected the Trump autocracy would have created a hell on earth. He is still trying to take over the U.S. and world. Undermining confidence in the free and fair U.S. elections is one big step in that direction.
45

EASTWOOD
45 years of research goes into every book
Trump will be indicted, arrested and sent to Prison.
NEW.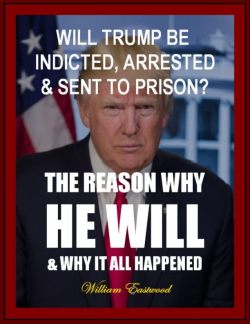 The cause of problems in the U.S. is the same cause of the Putin terror war. All the issues are connected. We can't stop our civilization's downfall if we do not address the core problem.
The methods Ukrainian president Volodymyr Zelenskyy uses can protect the United States and your own life.
Trump will be indicted, arrested and sent to prison. This was my prediction a long time ago and I am sticking to it. Trump's strange legal arguments claiming voter fraud are shown to be bogus by 10 Trump appointed judges, 21 Republican judges and 61 courts. It is unnecessary for me to continue. The evidence against Trump has no apparent limit.
The unthinkable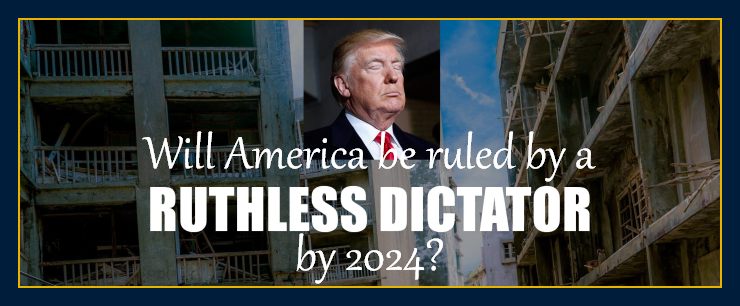 Trump is an authoritarian with the same message as Jim Jones who orchestrated the Jonestown murder-suicide. On his tours, former U.S. President Donald J. Trump pitches an identical message, the dynamics of which are the same.
If Trump is indicted and arrested we will breath a sigh of relief. If democratic turnout is strong and Republicans fail to gain control of the House of Representatives on November 8, that will also be a short-term way to save democracy. We still need a long-term solution.
Short-term fight
---
To support short-term measures that can be taken, you can click on the state voting bills tracker and contact your representative.
Long-term solution
---
All the issues are connected. We cannot solve the climate crisis, for example, if we cannot pass climate legislation due to republican obstruction. We need a solution strong enough to save democracy and solve the world's problems.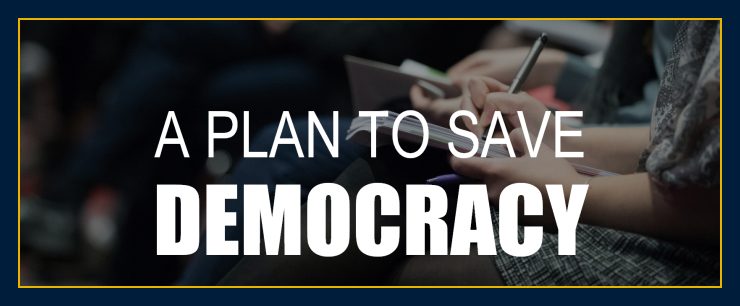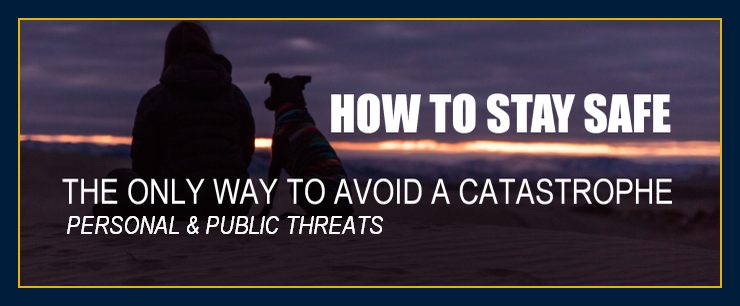 Albert Einstein
---
"We cannot solve our problems with the same thinking we used when we created them.  
"A new type of thinking is essential if mankind is to survive and move toward higher levels."
— Albert Einstein
---
The same methods Ukrainian president Volodymyr Zelenskyy uses.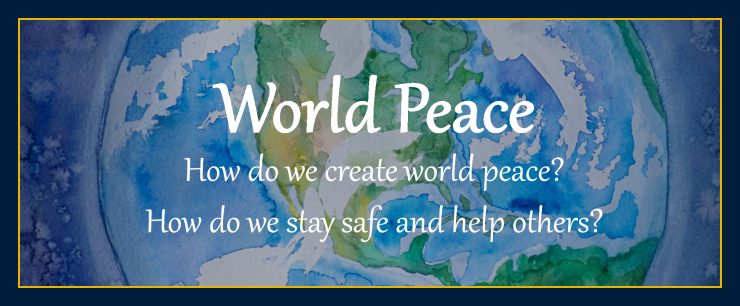 Transform yourself and your life using the new science
William Eastwood is the author of this article and a plan to save democracy
---
William Eastwood is a political oracle, music prodigy, self-made international philosopher, researcher and new scientist, an empath, visionary and founder of the altruistic movement, a civil rights, scientific, environmental and political activist, and an author of 20 books designed to lead humanity into a new era and to help individuals live their dreams and realize their full potential.
William Eastwood wants to end global conflicts, help stop war, and bring about a world without borders, all of which he is doing now.
As far as we know, neither Albert Einstein or physicist David Bohm worked with a professor from one of the world's top ten universities at age 13, but Eastwood did.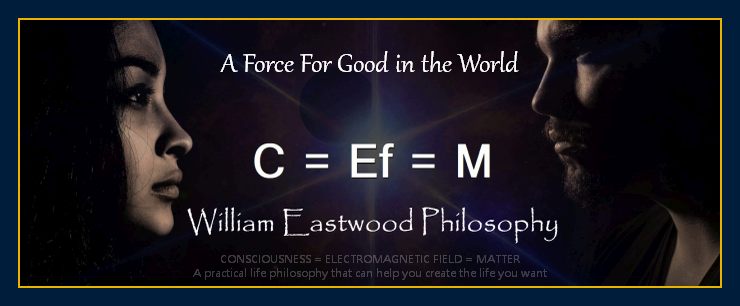 Original portions of this article were published in 2019.
The greatest crime in U.S. history
The Trump election was the greatest crime in U.S. history.  A greedy and spoiled crime family boss, working with Russia (a hostile U.S. adversary) has become the president of the U.S. through a treasonous purchase of the presidency.
The phrase "war on the press" was used by

Hitler
War on the lying press: "Marxist Lügenpresse," according to Hitler.
The assault of Jews expands to the assault of  immigrants (everyone that is not like me). This is the same "us verses them" degrading used by all bullies, thugs and ruthless dictators.
This rhetoric was employed by Hitler because a free press is an instrumental and defining agent in a democracy. The press acts as a system of checks and balances to alert the public to ulterior and nefarious motives.
Democracy under attack
---
A democracy is not automatically safe from destruction. A democracy can fall if the people within the democracy cease to value and uphold the underlying principles in the democracy. That is exactly what the republicans are doing right now.
THE TRUMP PLAN:

BURN AND BOMB!
---
Educated people know what autocracies are like inside places like Syria and Afghanistan. That's why they do not like Trump, they do not want our country to end up like Syria or Afghanistan!  Share this with your friends and loved ones so that they know what it will be like. We need to protect our friends and those we love. It can happen here, the Republicans are already half way there.
Help support democracy, our planet and the survival of the human race!
45

William Eastwood's 45-years of research brings you a plan to save democracy!
A prediction: Trump will be indicted, arrested and sent to Prison
NEW: Click below and get it, otherwise don't complain that you don't have the power to change the world for the better.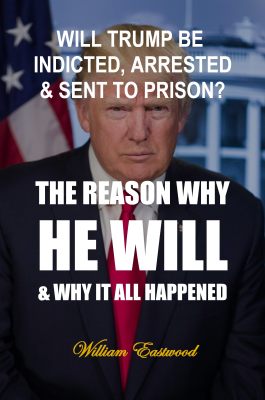 The threat is real, yet we have the solution
---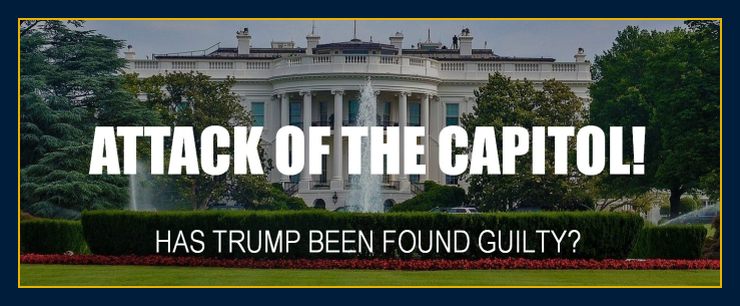 Why is the U.S. is experiencing so many problems? Click below for answer.
---
Donald Trump is actively attempting to destroy the American experiment. If Allen Weisselberg turns on Trump, he can help save our country, democracy and future civilization. Everything is at stake, and this is not a game. If there is one person on this earth that should be indicted, arrested and go to prison, it is Trump.
State voting bills tracker.
Stop Trump and save our nation. How to contact your representative.
Or show support by purchasing a book (below).
The cause of division and conflict
---
As previously posted:
President Trump's rhetoric is creating inflamed passions that are already leading to terrorism from within the U.S. and could easily lead to an outright civil war.  Trump is inciting violence and division with his outright lies, and this has encouraged radical ingrown terror. He built his criminal empire through intimidation and now he is attempting to run the government the same way. You can't work with people if all you know how to do is attack them.
Bullies appeal to the madness within people, and the most negative beliefs that are underlying all of our personal and national problems. Trump's psychology and worldview is identical of that of terrorists and ruthless dictators.
Transition from Democracy to dictatorship
If Trump is above the law, he can use his position of power to take over the functions of government to suit his own purposes. He could put judges in place that serve him rather than the constitution. He could bully congressmen and run the government with intimidation tactics.
Once Trump has fear-based control of the various departments of government he can run the U.S. as a dictatorship.
All of this has already happened.
Our government officials are no longer serving you, they are being bullied to serve Trump, and are so afraid of the bully that they won't do what is right.
The process happens in stages
Officials become fearful of being called out by Trump and so in fear do what Trump wants rather than what the constitution calls for. The further along one gets in the progression the less the government operates like a democracy and the more it operates like a totalitarian police state. Once it reaches a critical point, the democratic proper functioning of government then fails and falls.
The US democratic system does not need to fully collapse in order for severe damage to occur. If Trump cast doubt on the democratic election process, our democracy can fall.
45

EASTWOOD
45 years of research goes into every book
With "WHAT IS THE CAUSE OF..." you can solve your problems and the world's problems at the same time. "WHAT IS THE CAUSE OF..." explains the real cause of all personal and social problems. Then it gives you methods to achieve goals based on an algorithm that can be applied to all goals.
.
Paperback / eBook DIRECT FROM MANUFACTURER - most reliable source -fastest delivery - lowest price
The people supporting Trump do not see the truth because they cannot believe it.
Trump is setting an example of what not to be like
---
Using Donald Trump as an example, we can all learn what does not work and what not to be like.
All this article is meant to do is help people to make the correct common sense decision. If that is done the election of Donald Trump can have great value as an educational experience. Click here to read my article on how Trump's election can have positive effects (as can any seemingly negative event in your life).
The Problem Causing All Other Problems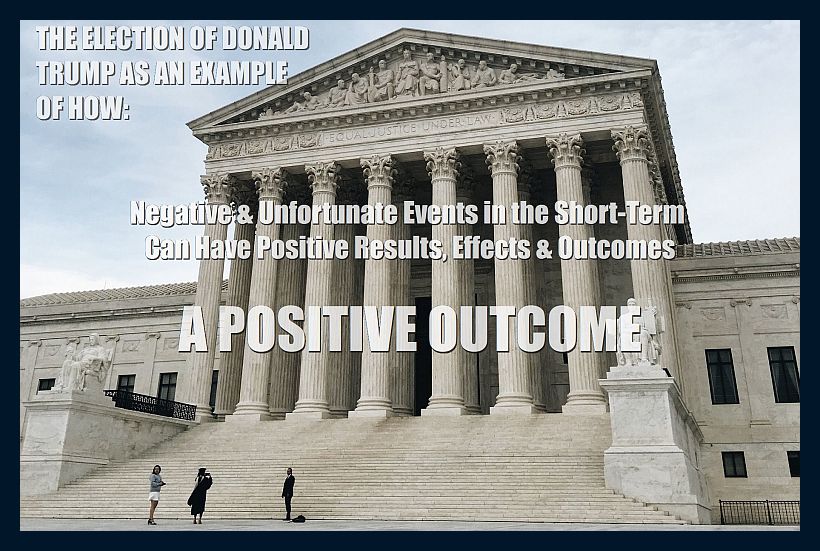 What is the constitutional crisis?
---
Trump could not be removed from office because the entire senate and republican party have refused to honor their vow to serve the people. Instead, they are protecting Trump in his many illegal acts against the United States.
Putin is a ruthless dictator
Vladimir Putin is a ruthless fighter and survivalist. He will use any and all methods available to claim power over humanity. He will fight dirty if that's what it takes to win, and he won't give up.
The Trump-Putin summit—dubbed the "surrender summit" and the "treason summit" — is real evidence of the president selling out his own intelligence institutions and US democracy itself to an adversary.
Authoritarians & Bullies WHAT? HOW? WHY?
The Secrets of the Universe Unveiled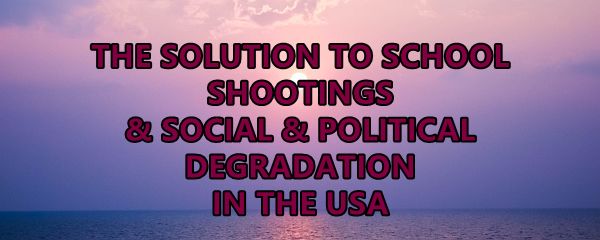 A country backsliding
---
True underlying root cause: A return to patriarchal structures
Trump and Putin share a resentment and nostalgia for a lost patriarchal era when men were the heads of households and nations. Putin and Trump supporters are natural ideological allies in their shared vision of a return to a past era in which masculinity was a measure of cruelty, and women were obedient. White people were superior to non-whites, and they and children were viewed as being property belonging to the white patriarch.
The human race is at a critical juncture..
Trump and Putin represent not just the demise of Democracy, but a regression of civilization itself. By electing Trump, humanity is dangerously flirting with a backward slide into a tribal state belonging to a long-gone era. The result could steer the human race into a development in which consciousness becomes ego-centered and further cut off from its source, resulting in something monstrous.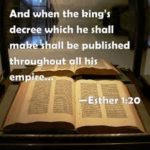 Patriarchal structures of government and family tend to demand obedience to the male ruler and his laws alone. When Trump rejects the free press and the rule of law, he is trying to take control of the media to project his belief that the patriarchal system and his domination is morally correct. He is attempting to use the U.S.  judicial system as his own personal attorney to protect this position.
Trump is trying to tame the media and obtain loyal judges in the name of tribal tradition, nationalism and ethnic purity. Trump and Putin would dismantle international organizations of all kinds to return to "Great Power" politics. In this regression, nations would not be subject to universal principles and fundamental values as to how they should treat the people within their borders.
Universal principles of "democracy, individual liberty and the rule of law" are being threatened. Fundamental values―respect for human dignity and human rights, freedom, democracy, equality and the rule of law―are falling under Trump.
Learn TRUE Cause of Hate, Bias & Violence
Kings in the middle ages and the tribal rulers before the middle ages were males who believed they had absolute right in all matters of state and family. Typically, these authoritarians claimed that their position and right of power came directly from God.
Dissent, being viewed as an attack on the monarch's authority, was treated as high treason, a deplorable act demanding the most extreme form of punishment. Punishments for disobedience or contrary belief (dissent) were severe and harsh (such as quartering).
Trump has advocated for the death penalty for children who were later found to be innocent.
Trump's election is a symptom of deeper problems that are a result of the failure of modern science.
Intimidation, bullying and other control tactics
---
The deplorable statements Trump makes about his political opposition are classic dictator and bully tactics. Anyone perceived to be a threat to his absolute power is demonized, degraded, demoralized and ridiculed. This is a classic formula tyrants and bullies use on their victims. In time of war, for example, Hitler made films that portrayed Americans as being demons.
A lethal combination of tactics
In addition to using classic bullying formulas, he is creating a cloud of confusion as cover. Trump is gaslighting America. His combined tacticts are so lethal it is a form of psychological warfare that is highly destructive.
Trump is gaslighting America
Dictator's attempt to gain control over their subjects by denying a free press
"War on the press" is the expression used by Hitler, Stalin and other ruthless dictators of the 20th century. It is used to contain and control a free press which is at the heart of a democracy.
Dictators obtain power by silencing their opposition or any voice of reason which challenges their ideology and perceived absolute right to power. To achieve these ends the tyrant seeking power takes control of the free press and then uses it to misguide the population.
Typically, the monarch will appeal to people's fears and prejudices by demonizing and condemning their opposition. The scale of severity ranges from torture, to ostracizing, to ridicule.
At the low end of this problem there is a severe bullying crisis in America's schools. Rather than exposing this problem which is harming America's children, the president is promoting bullying through example from the highest office of the land. Bullies ridicule their victim to dissuade onlookers from doing anything about the mistreatment. Americans need to wake up and see what is happening.
Trump's attack on the free press is a classic tyrant and bullying tactic.
He is attacking the credibility of the press, US principles and US allies. He cannot forcibly deny the free press, so he is doing the next best thing, he is undermining their credibility. He is making people question the accuracy of reports against him. He is calling the free press fake news and attacking American institutions.
His assault on the free press allows him to  advance his threat against American Democracy while reducing the damaging effect of journalists exposing his true intents.
Classic dictator and bully tactics
Trump is appealing to the frustrations and fear of a segment of the population that cannot keep up with humanity's progress. His base seeks a return to a more primitive era of less liberty and more strict patriarchal control.
Ruthless dictators, mob bosses and bullies all degrade their victims they call out. Derision and scorn falsely  justify their attack and scare bystanders from coming to the defense of those being attacked. The manner in which Trump is attacking our sacred principles, institutions, allies and anyone who does not agree with him or do as he says, is a classic intimidation and bullying formula.
Rather than standing up to the bully and defending the constitution the republican congress is complicit. Congress is supposed to hold hearings to investigate claims but is instead conspiring with Trump to prevent an investigation.
Muller investigation
The Muller investigation may find there was a conspiracy with the Russian government to be elected US president. This will come back at him. Currently investigations are underway.
Trump destroyed the Republican Party
The Republican Congress is protecting the president and putting the welfare of the president above the welfare of the country. We no longer have a system of checks and balances because a corrupted Congress has refused to do its job.
Trump takes but does not give
Trump used the press to claim he made his fortune himself, when in fact he was a millionaire by age nine. Through tax fraud schemes he paid only 5% on $400,000,000.00 he inherited from his father.
At the time of this writing, his lies are closing in on 5,000 since he became president.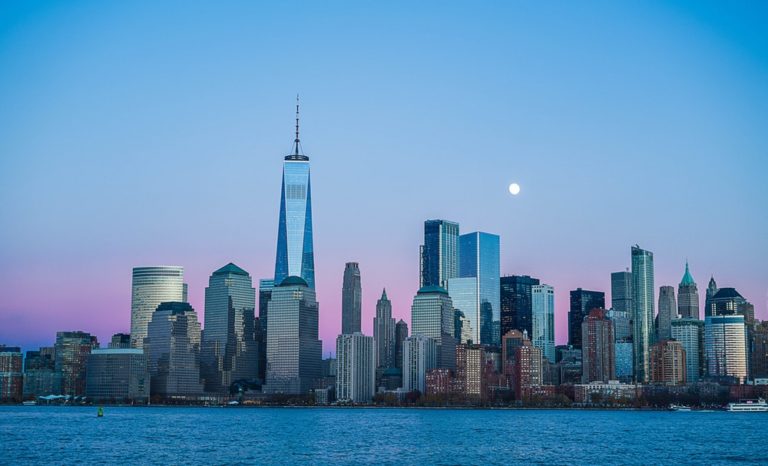 True underlying cause of political and social problems
---
The political and many national problems in the United States  are due to the beliefs, thoughts and emotions of Donald Trump and his supporters manifesting. The true underlying origin and cause of these negative beliefs are revealed in "The Solution."
Learn TRUE Cause of Hate, Bias & Violence
Trump's election is a symptom of deeper problems that are a result of the failure of modern science and mainstream worldviews.
The worst manifestation of the great myth of modern man is being displayed for all to see. We should learn from this that those negative beliefs in materialism, sin and Darwinism do not work. But as long as we hold these beliefs we are stuck with this or worse.
This is why we cannot solve our problems.
Just like President Obama triggered a retaliation by people who want to pull the country back into the 1950s, Trump will trigger a powerful renaissance; something like what happened in the 1960s.
This will be the beginning of the true flowering of civilization in a new and fantastic are for Humanity.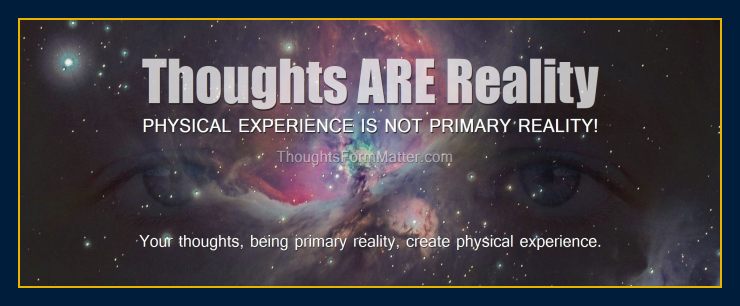 You are in control of your experience. At any time, matter can be completely changed by the activation of conscious thought. Your environment is a product of your thoughts and emotions. By projecting the specific thoughts and emotions that embody your desires you can immediately begin a process of change.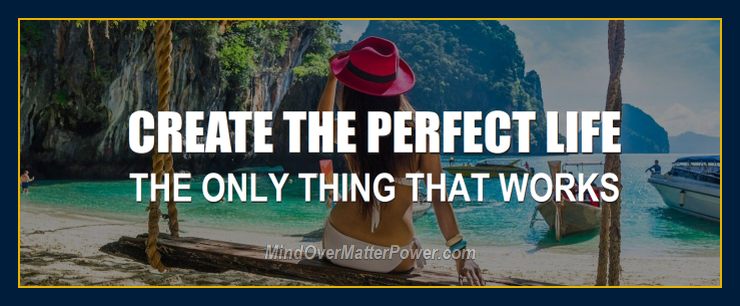 Thank You
We thank everyone that has made contributions, and those who have purchased books. We would not have been able to do it without you!
According to Albert Einstein's colleague David Bohm, the mind projects the events we then perceive, but before Bohm even introduced "Wholeness and the Implicate Order" in 1980, Eastwood was testing the principle to help people achieve goals and solve world problems.
Now
---
"When I was very young I discovered a fantastic way of thinking about reality that can solve world problems and help people achieve their dreams. And so now I am an author of books designed to help people use that wisdom to achieve anything they want."
— William Eastwood
"I spent over 45 years researching the ability of this scientific paradigm to help people achieve their goals and to solve world problems. It was startlingly effective. The only problems I experienced came for people and institutions whose beliefs were threatened by the new ideas I was studying.
"I AM GOING TO HELP PEOPLE AND HELP THE WORLD—THAT'S MY MISSION
"What I discovered early in life led me to a whole new way of thinking that I believe can change the world for the better. My specialty is system of application based on my own and David Bohm's science. This way of looking at the world and achieving goals can release individual potential and can bring humanity to a new level."
Scientific synchronicity and personal power from a 45-year study.
As far as we know, neither Albert Einstein or physicist David Bohm worked with a professor from one of the world's top ten universities at age 13, but Eastwood did.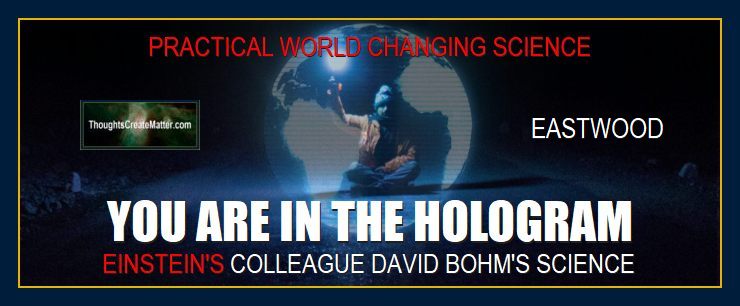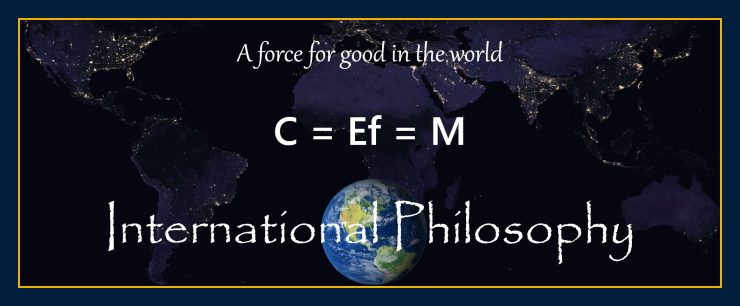 The cause of problems in the U.S. is the same cause of the Putin terror war. The reason why democracies are failing worldwide is because we have missed the science that holds that answer to prevent the actual collapse of civilization itself. Had Albert Einstein been successful defending physicist David Bohm in 1949, this scientific paradigm may have replaced physicalism as our world's accepted science. Documentation Princeton University.
Eastwood's ancestors include two kings of England
---
"That," he says, "is not important.
"What we are doing now is far more significant. A long time ago one of my ancestors signed the Magna Carta, and another founded the capital of the constitution state in America, but that is nothing compared to what we are accomplishing now."
A world without borders
---
.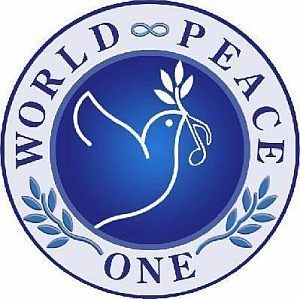 A scientific paradigm originally introduced by Albert Einstein's colleague is now being applied to stop Putin from doing further damage to nations, to protect people globally and to get grain to those in need. We can and are addressing all issues with this application.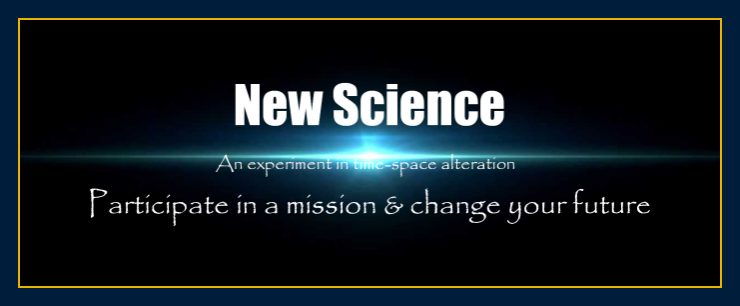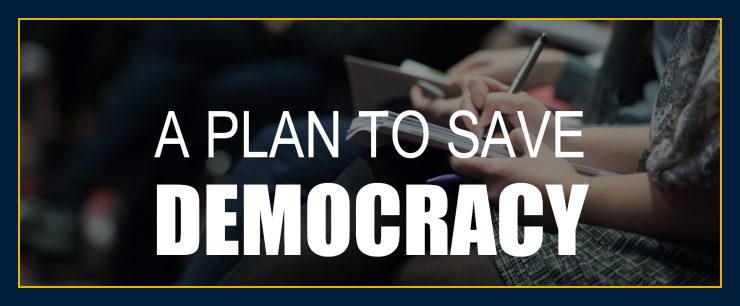 Human nature is altruistic.
We create our physical reality, individually and collectively.
International philosophy is a system of application of a new science. The intent of the philosophy is to assist individuals to achieve their dreams, hopes and wishes. Because civilization is a collection of individuals that intent extends to public events, institutions and civilization as a whole.
William Eastwood founded Earth Network of Altruistic, Autonomous Individuals in 2000. This was the initial but not the last initiative.
The altruistic movement
---
If we implement the new science, where does this lead?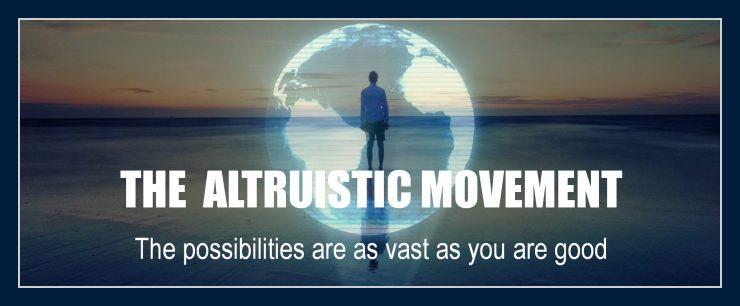 The photo of the New York UN building is an excellent representation of the Earth Network mission. You will see it in links to my book page. These links are a way to navigate to a higher purpose and the higher ideas and ideals depicted by International Philosophy.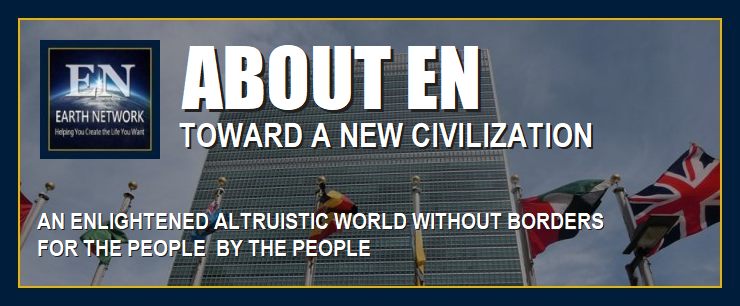 Human nature is altruistic
---
The UN is physical evidence that human consciousness is basically altruistic, but it is not the only evidence. 90% of affluent households currently give to charity.
Consciousness itself is altruistic and reality is democratic. Your inner self wants what is good for yourself and everyone else (at the same time), and this is the rule and way of consciousness.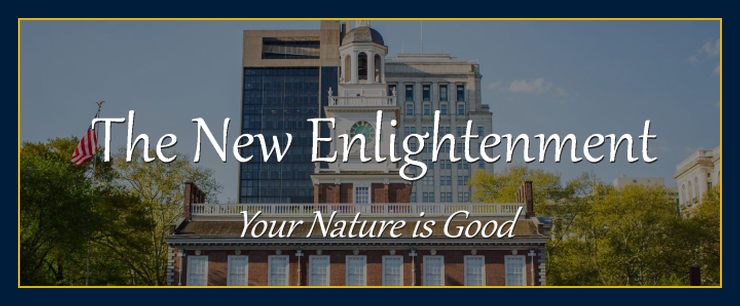 Distrust is creating chaos
---
The same distrust of human nature that caused the great Indus civilization to unravel formed the emerging basis of Western civilization with its wars and power structures. International Philosophy explains that we incorrectly assume that humans have always been warlike because we read history through the filter of our distrust-based Western paradigm.
The Indus and other ancient civilizations such as Coral Peru were peaceful democracies that had no wars or central religion because they were built on human altruism and trust of other humans. Western beliefs like those embodied by the former U.S. president and Vladimir Putin brought about the downfall of these early civilizations.
Distrust of human nature and democracy is the threat that will destroy our civilization as explained at length in "The Solution…" and several of my other books. We see distrust threatening to throw America into chaos. American Democracy may be something "that once was" by as early as 2024 if we do not take immediate measures to save our country and civilization. My plan to save democracy is a long-term solution based on bringing back the trust of human nature.
A plan like nothing you have ever seen before!
---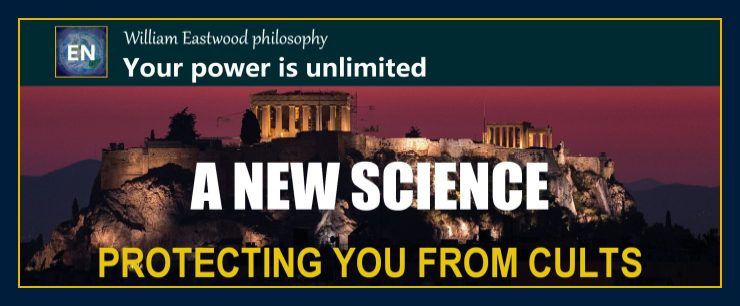 Democracy is ideal. A new paradigm of science emerging in the world today is a science by the people and for the people, in which everyone equally qualifies to be a scientist and explorer of infinite realities. You can learn how to be an explorer of consciousness on your own and through our affiliated sites and books by William Eastwood.
I have struggled with the challenges inherent when one takes a different path in their beliefs about reality. I have been applying these principles since 1970, when they were relatively unheard of by the majority in the world. Through it all I have held a vision for humanity, and this is it. Like the UN, Earth Network is born of a vision and effort to create a gathering place or consortium of ideas that best represent the positive intents of our civilization, individual and collective consciousness.
45

William Eastwood's 45-years of research brings you everything you ever wanted!
Become powerful.
Create wealth.
Manifest your dreams.
The most generous advice.
The most experience.
Create anything you want LIKE MAGIC
---
Click on our affirmation page once or twice a day, or as time allows when it is convenient for you to do so. It is the best habit you can possibly develop if you want your life to work.
By taking a few seconds to read through affirmations, instantaneous connections are made to your best memories and most powerful experiences on a subconscious level. This allows for positive energy and ideas to enter your consciousness and find a way to change your state of mind, increase your enthusiasm, and motivate you and change your circumstances for the better. Just reading lists of affirmations daily can make a huge difference in your life, keeping you positive, strong, on-track to your goals, balanced and consistent. Most importantly, positive thoughts — focused on in specific ways — will manifest desirable changes in your life. I am providing you with a path to success like nothing you have ever experienced before.
Your life is a projection of the life-force within inner levels of your being we reach with certain affirmations. This is living energy that does your will. This is not a frivolous activity, rather, it is the most logical and direct path to eliminating blocks and achieving your goals. In the same way that good food helps your body, these affirmations give you life-force substance that begins building events in the direction you choose. It's how you control and direct your life, and in this case for the better.
If you follow my advice and apply these processes correctly, you absolutely will transform your life like magic.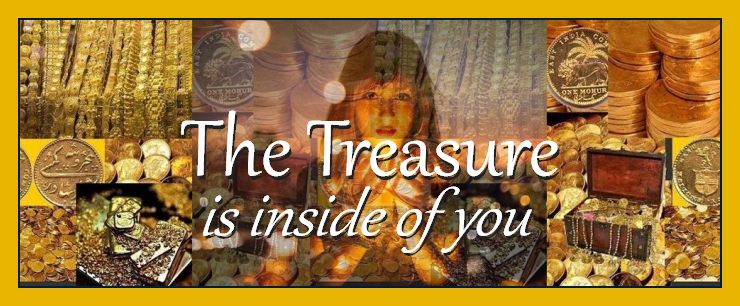 45

William Eastwood's 45-years of research brings you everything you ever wanted!
Advanced scientific audiobook — just listen and your subconscious will create what you tell it you want!
NEW RELEASE AUDIO BOOK BY WILLIAM EASTWOOD
Based on the advanced scientific paradigm of Albert Einstein's colleague, David Bohm and "The Solution to All of Humanity's Problems..."
"I WILL TELL YOU HOW YOU CAN CREATE ANYTHING YOU WANT"
---
Click image for available William Eastwood books
By purchasing through our trusted book manufacturer (Lulu.com) you get these books DIRECTLY FROM THE MANUFACTURER.
Get all this information directly from the source — Earth Network books
45

EASTWOOD
45 years of research goes into every book
---
The purpose of Earth Network books and our free advice, is to provide you with all you need to know to be successful in all areas—in intellectual and spiritual knowledge, business, finance, health, love and relationships.
Say thanks
---
Say thanks with a book order so that I can continue to bring this information to you.
"If you do good things, good things will happen to you."
— William Eastwood quote at age seven.
"When you buy a book here you are doing a good thing because all proceeds are used to help people struggling in over 170 countries. Our clients who do not have any money to buy books rely on you to fund this website through book purchases."
— William Eastwood
By purchasing through Lulu.com (above) you get these books DIRECTLY FROM THE MANUFACTURER and cut out the middleman! — most reliable source — fastest delivery — lowest price.
EARTH NETWORK
There is no problem that cannot be solved, no obstacle that cannot be overcome, no circumstance that cannot be transformed, no goal that cannot be achieved, and no dream that cannot be attained.
Is there an easy answer to your problems and easy way to manifest your dreams?
---
Wouldn't it be nice if there was a kind of magical solution to all your problems? There is, and I am not pitching a religion or cult.
If you seek love, money, freedom, or something very vital and important, you can have what you want. This is a truly amazing way to create the best possible reality for yourself and others!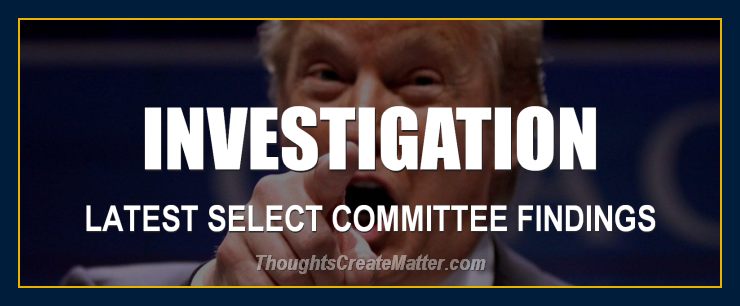 Inflammatory words and attacks can spread and reinforce division in the same way a virus spreads itself. Our country is afflicted by a kind of social virus most of us are unaware of yet not necessarily immune to.
This article explains why former President Donald Trump will be indicted, arrested and sent to prison.
There is one thing that can be done to stop the process. This book reveals what it is and can help to unify the world.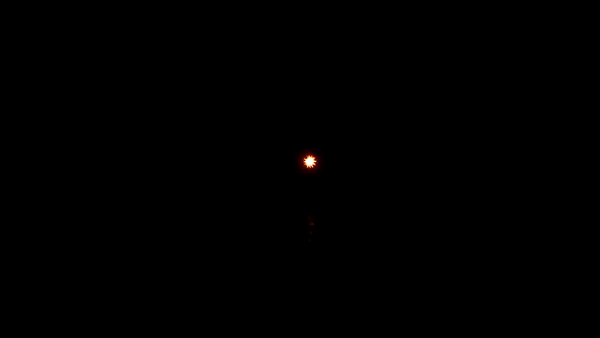 The Greatest Crime in History: Democracy Under Attack & U.S. Constitutional Crisis
© Copyright, 2019, 2021, By: William Eastwood. All Rights Reserved.
Primary article concludes here.
Bonus section with links to articles and books.
A superior form of intelligence and new science paradigm gives us information about reality that objective science cannot
---
Einstein gave us hints of what was to come, Bohm gave us the scientific paradigm, and Eastwood shows us how to apply it for practical purposes.
Take a leap into the new science
---
What is causing all the problems in our world today?
---
Darwinism or survival of the fittest as a moral map or business model does not work. We shouldn't all be pitted against each other. Evictions, incarcerations and lawsuits are symptoms of a flawed model rather than flawed people.
How to develop your full potential with the new science paradigm.
EARTH NETWORK Secret Wisdom books are based on over 45 years of research and application of the principal that you create your own reality according to your beliefs thoughts and emotions, and validated by the science of Albert Einstein's friend, world renowned physicist, David Bohm.
Our founder William Eastwood says, "I owned three large historic homes on the coast of Maine in 1985, at age 22, because this philosophy WORKS LIKE MAGIC!"
EARTH NETWORK universal practical life philosophy can be used to achieve any goal, no matter what it is. Every book is loaded with tips, secrets and insights that will help you to manifest your goals and dreams. Nothing is a higher priority than your own self and life. The path to your dreams is right here.
45

William Eastwood's 45-years of research brings you everything you ever wanted!
Advanced scientific audiobook — just listen and your subconscious will create what you tell it you want!
NEW RELEASE AUDIO BOOK BY WILLIAM EASTWOOD
Narrated in a state-of-the-art-sound-studio by Scott Eastwood.
Based on the advanced scientific paradigm of Albert Einstein's colleague, David Bohm and "The Solution to All of Humanity's Problems..."
This book manifests YOUR PURPOSE and YOUR DREAMS by providing a space for you to visualize what you want in life within a guided meditation. This audio book provides all the affirmations and guidance on the Earth Network websites for accelerated manifesting combined with accelerated learning. This book clears your mind of all the invisible barriers to success that you may not even be aware of that are a product of the physicalism thinking we learned growing up.
Also available in eBook format
---
The eBook is the same book. It also can be read aloud to you with most programs and apps.
Click here to get the current eBook version of "How Do I Make This the Best Day Possible? Manifest While You Sleep."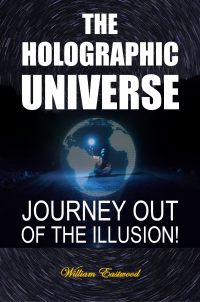 New release in eBook and paperback!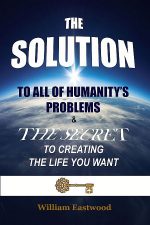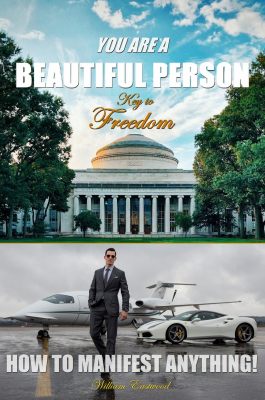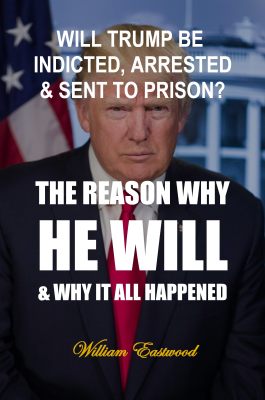 Brand new release in eBook and paperback!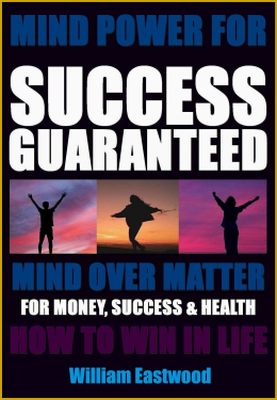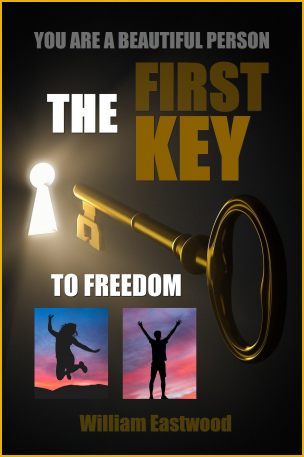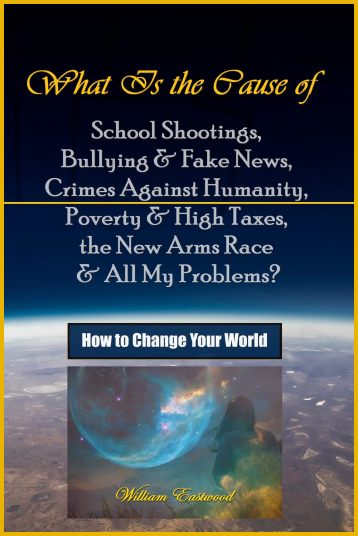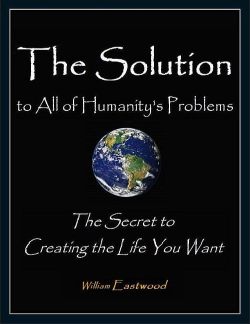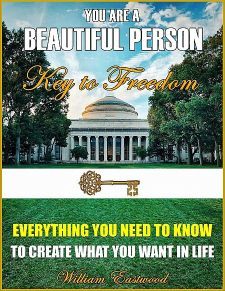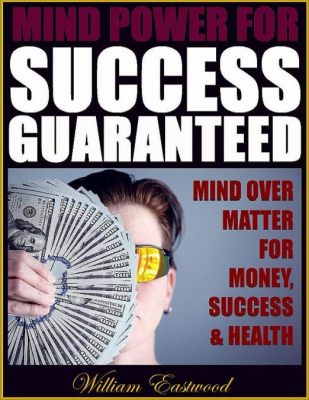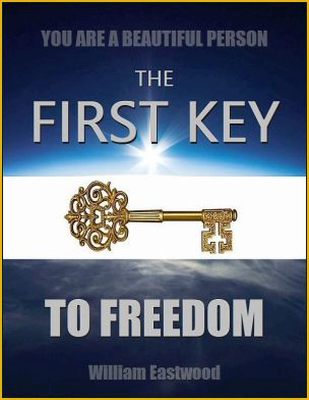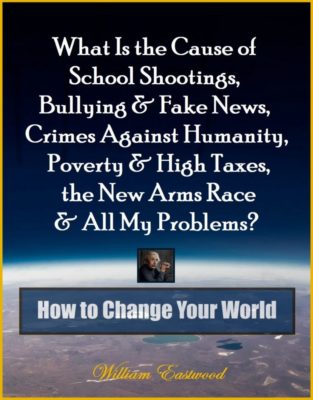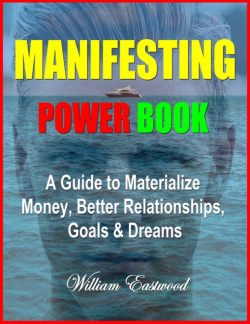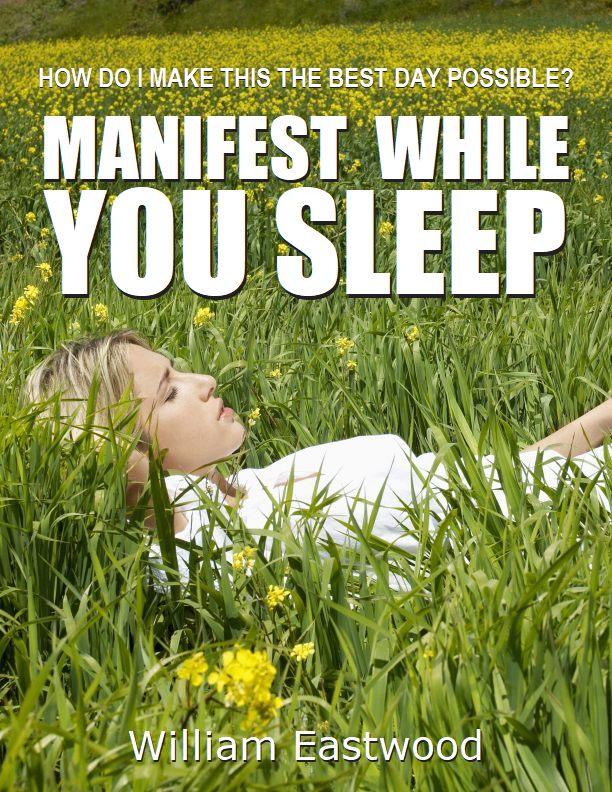 Overview of the science. ThoughtsCreateMatter.com
C = Ef = M  ThoughtsCreateMatter.com
Holographic reality: Events are a projection of your mind. ThoughtsCreateMatter.com
A new science and philosophy of life. ThoughtsCreateMatter.com
Why science and religion told us our thoughts do not create our reality. MindFormsMatter.com
There are no solid particles. MindFormsMatter.com
Exactly how thoughts create reality. MindFormsMatter.com
Secrets of the universe unveiled — Creation is continuous. ThoughtsFormMatter.com
The Altruistic Movement. ThoughtsFormMatter.com
The New Enlightenment. MindFormsMatter.com
The world is your creation; you can have anything you want.  MindOverMatterPower.com
Eastwood: Universal author and free international philosophy; lineage, true story, interview documentation. ThoughtsCreateMatter.com
An  Einstein-Rosen Bridge has been opened! Time travel Colorado & what it has revealed about our future. ThoughtsCreateMatter.com
Secret Wisdom Books by William Eastwood. Lulu.com
Four Earth Network websites with over 100 FREE articles
---
FOUR SCIENTIFIC EDUCATIONAL SITES — ONE PHILOSOPHY
A singleAMAZING philosophy!
100's of articles!
4 EN websites!
They are meant to be used together.
Click between them!
45 EASTWOOD
45 years of research goes into every book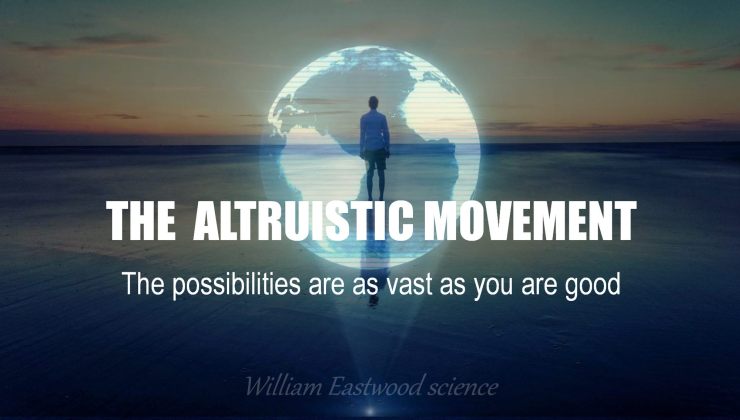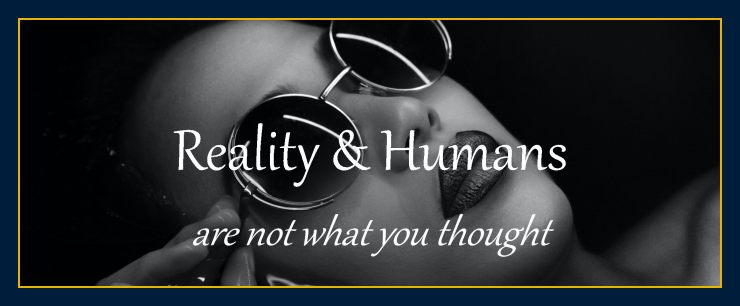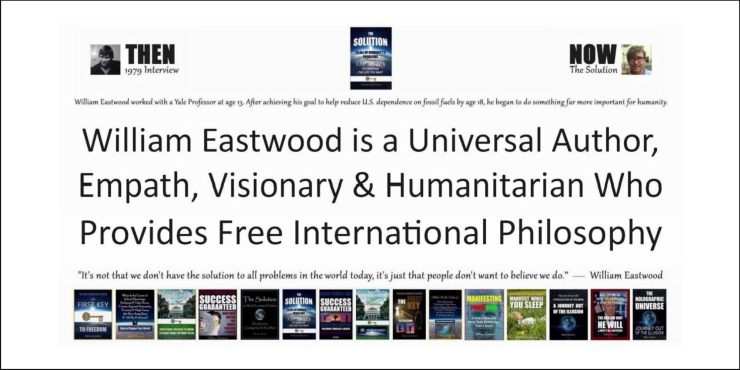 45

45 years of research 
Over

100

free articles
Become powerful.
Create wealth.
Manifest your dreams.
The most generous advice.
The most experience.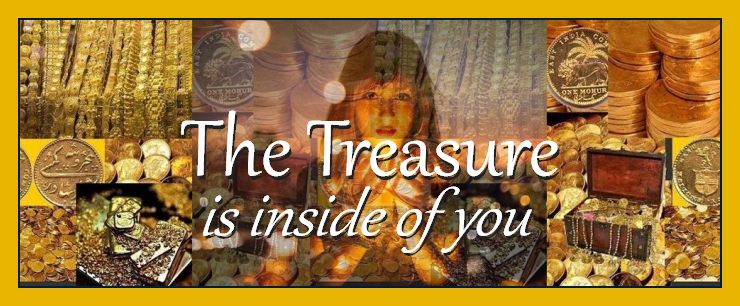 QUANTUM PHYSICS MIND-BRAIN MODEL
45

EASTWOOD
45 years of research goes into every book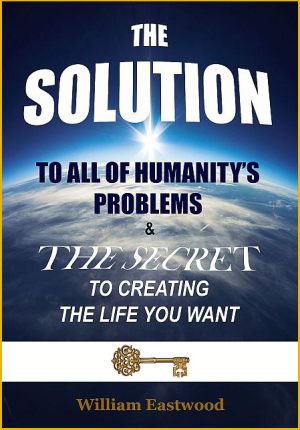 DREAMS DO COME TRUE WITH THE SOLUTION
---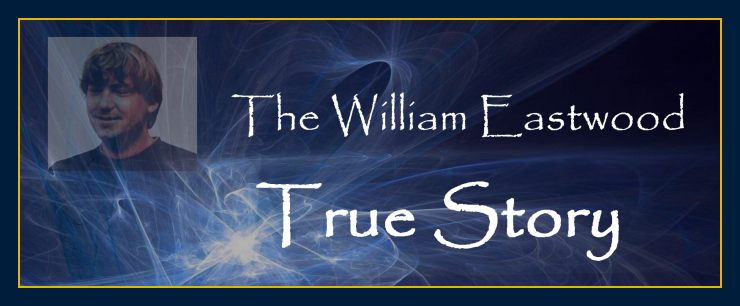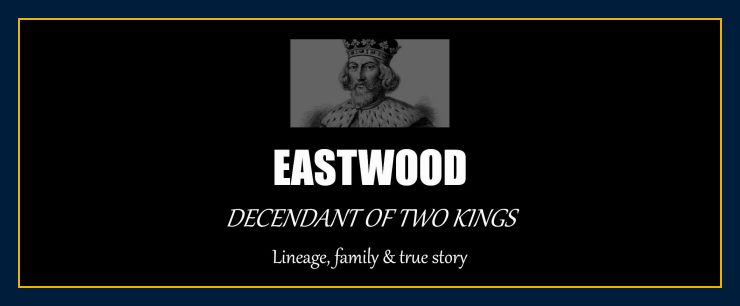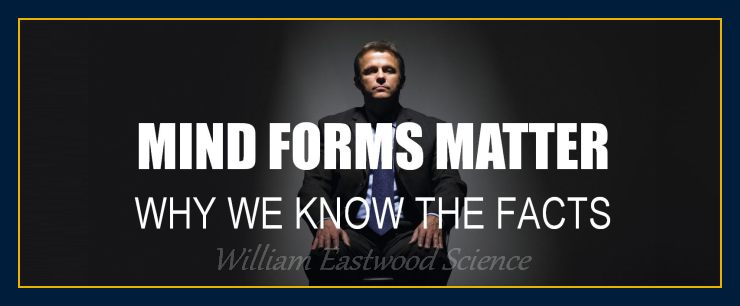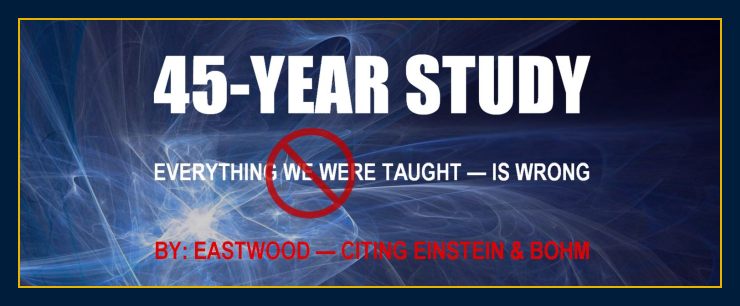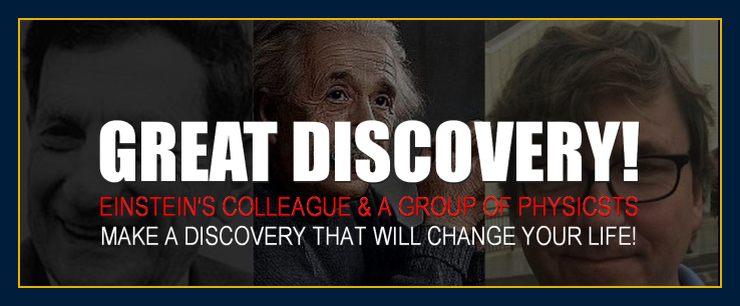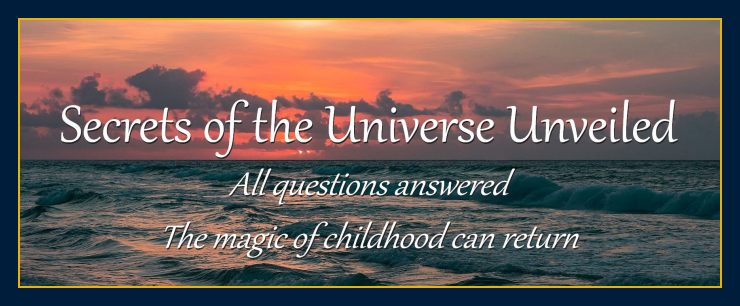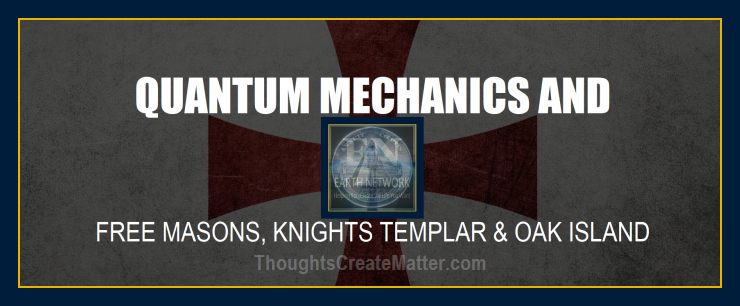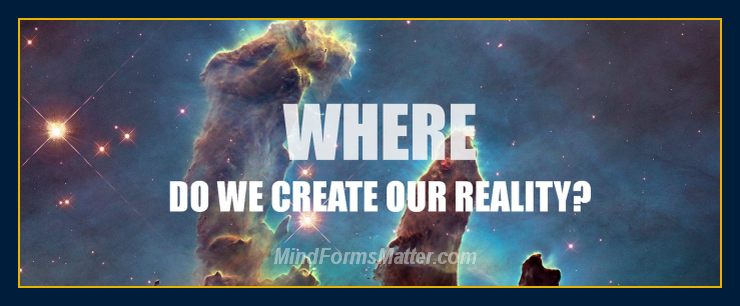 While the new theories are often attacked by holdouts, those who argue against the new findings cannot answer basic questions about the nature of reality.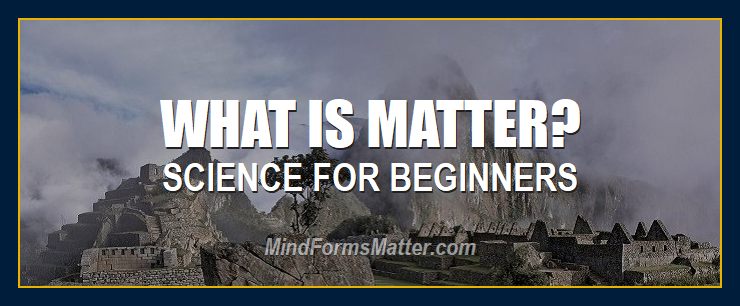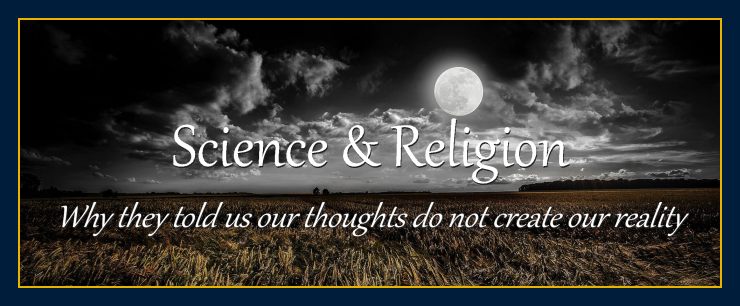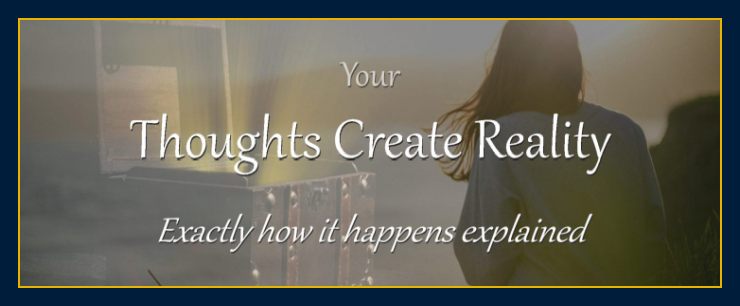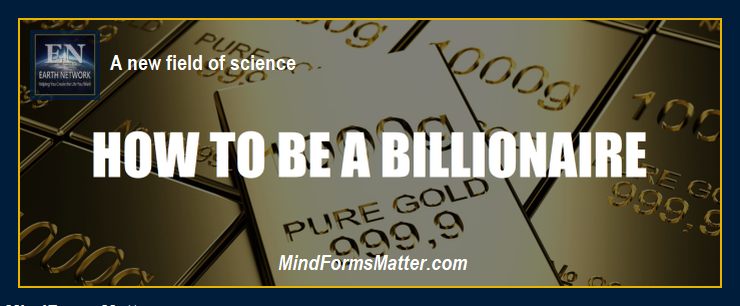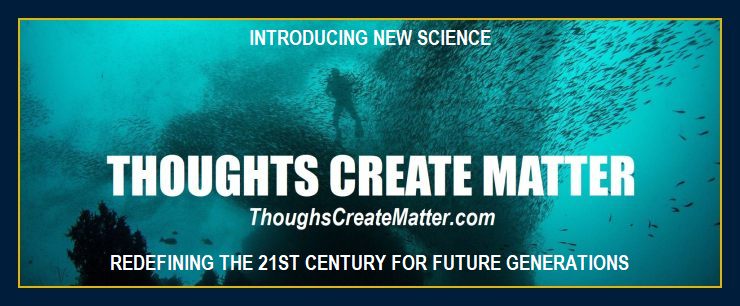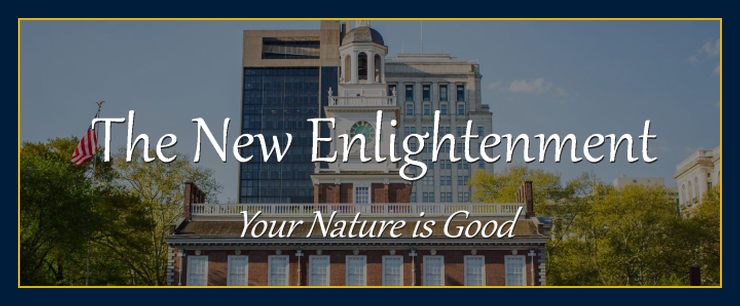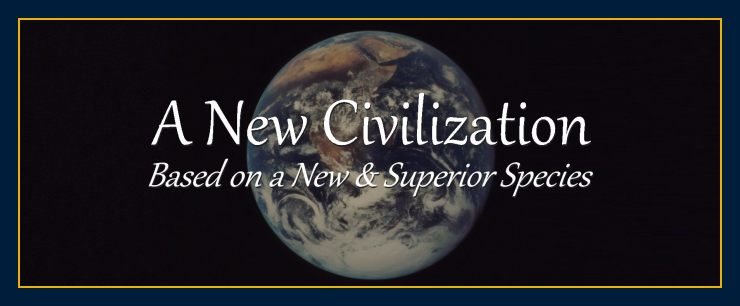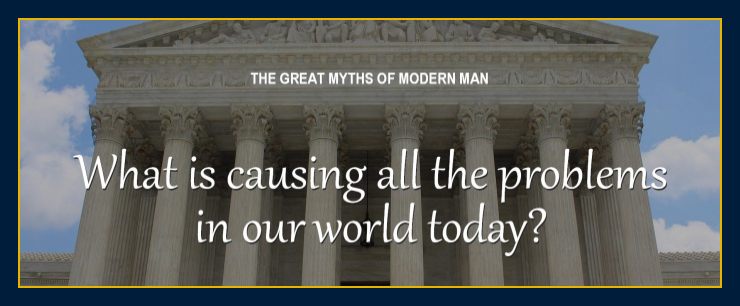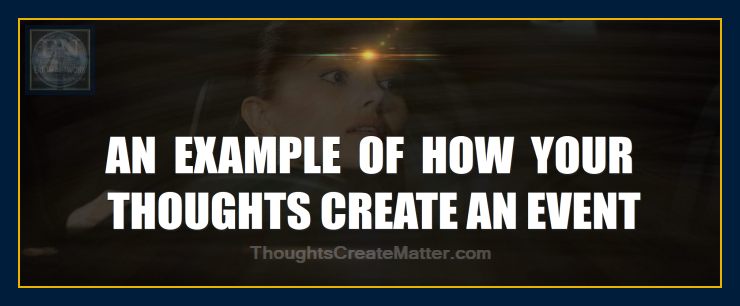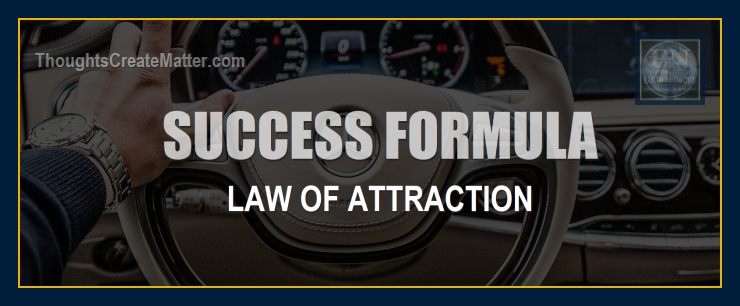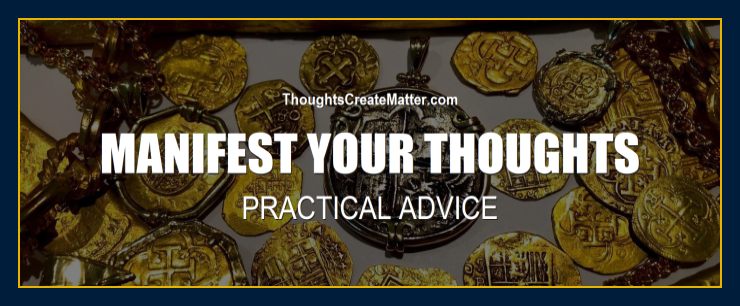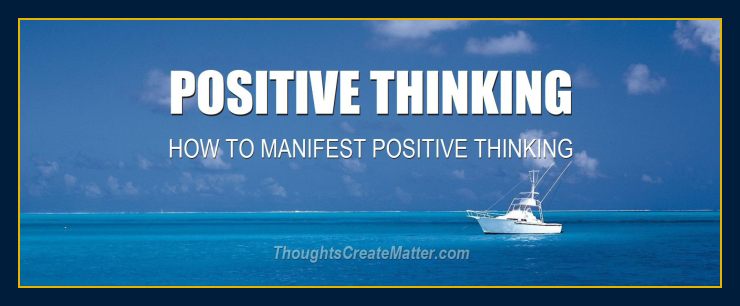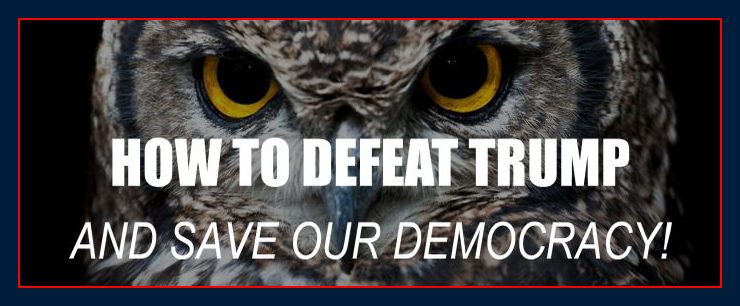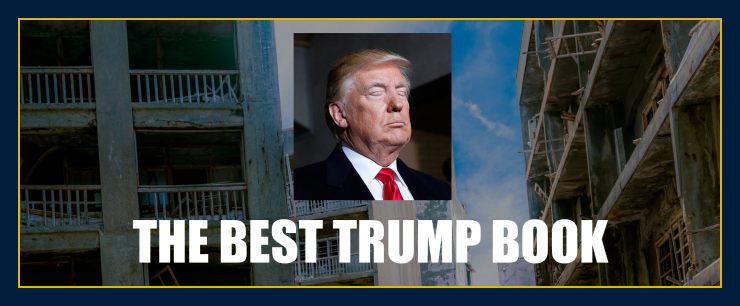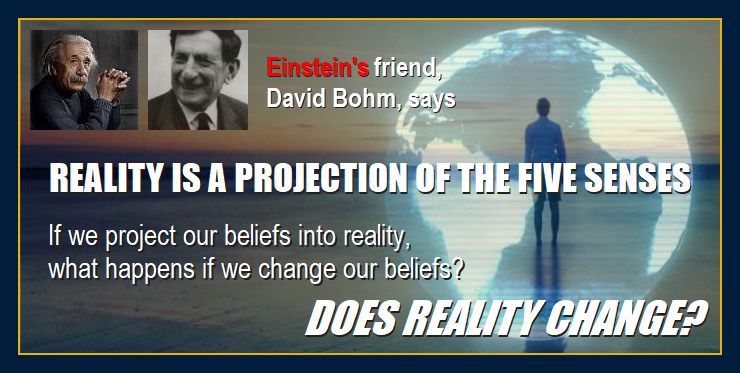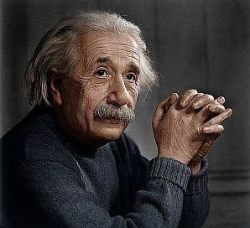 "Reality is merely an illusion, albeit a very persistent one."
― Albert Einstein
EASTWOOD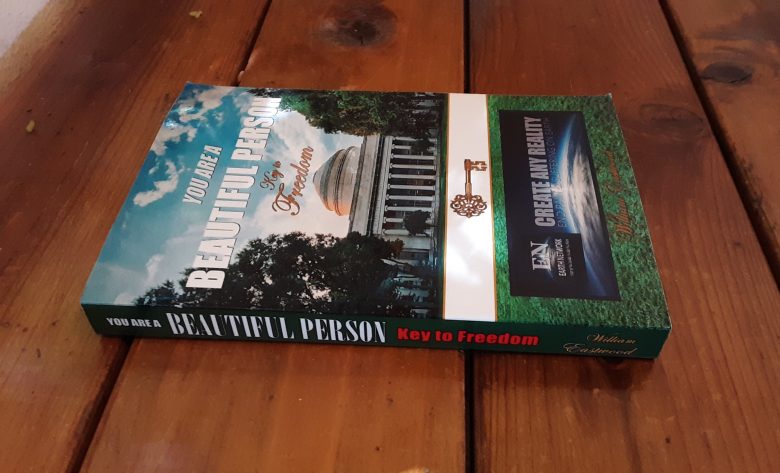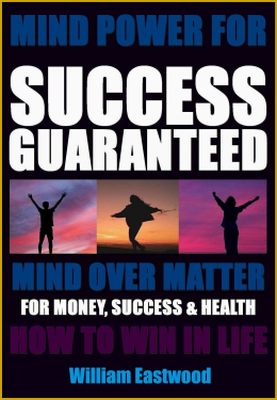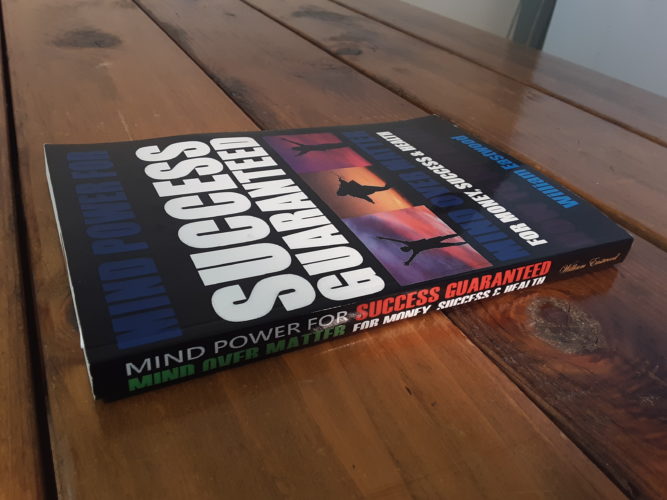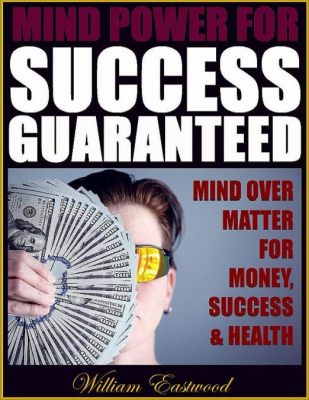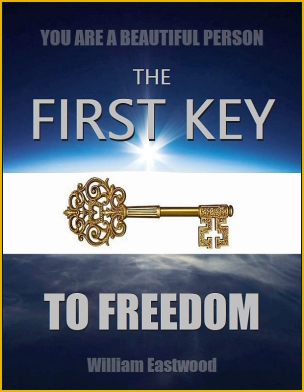 Open to any page, read a line, and it will change your whole day.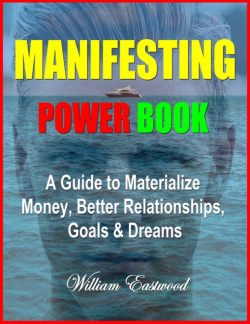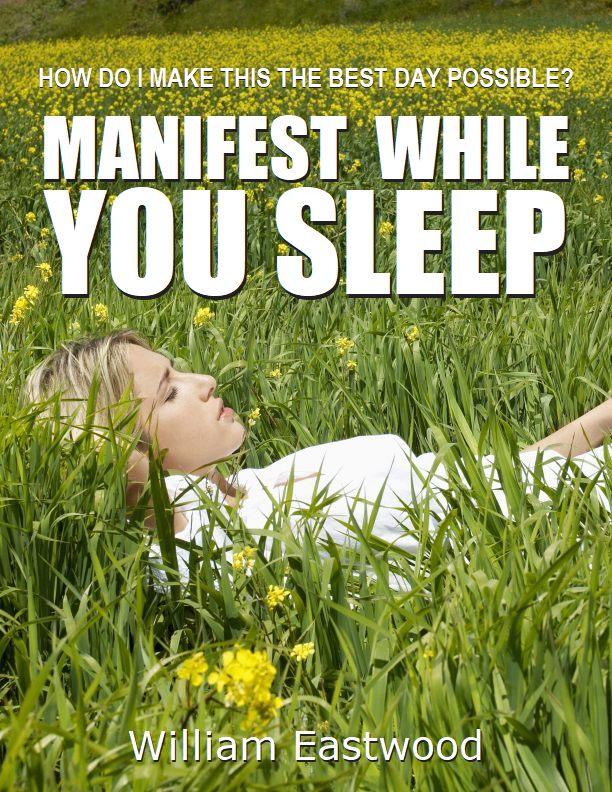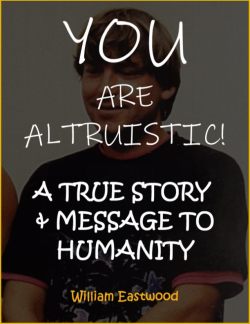 ---
Thoughts Create Matter Links
---
CATEGORIES: True underlying reason President Trump & Putin are undermining our democracy. President Trump is a criminal organization boss, leader & bully. The root of Trump's and Republican's political and constitutional crisis, its cause & reason. Donald Trump & Putin want a return to patriarchal systems of government and family. Click on our site and books to learn more.

Classic dictator and bully tactics
Trump is appealing to the frustrations and fear of a segment of the population that cannot keep up with humanity's progress. His base seeks a return to a more primitive era of less liberty and more strict patriarchal control.
This is why we can't solve our problems.
The concepts conveyed in this website are within these books.