What Are Donald Trump's Beliefs & the Worldviews of His Supporters? Two Outcomes for Civilization:

Metaphysical Philosophy
---
What is Donald Trump's core belief?
What is Donald Trump's worldview?
What can I do to defeat Donald Trump?
What are the beliefs and worldviews of Trump's supporters?
I will answer these questions now.
Updated on 9/28/22:
Today at 1:00 p.m. the January 6th Committee will likely blow everyone away with a video of "Trump's treason," or something equally impressive. Trump knows what he is and that the Department of Justice is coming for him, and that is why he committing treason via blackmailing Democracy, the U.S. and its people with nuclear secrets to sell to the highest bidder, or anyone that will listen to his sociopathic lies.
More on his beliefs in this article.
Updated on 9/20/22:
Although Trump's indictment and arrest has not yet occurred, there is a lot happening. I expect to see some major revelations from the January 6th Select Committee on Wednesday, September 28th. There will be indictments and arrests from the Department of Justice this month or immediately after the midterm election on November 8th.
Updated on 9/12/22:
The Department of Justice has issued 40 new subpoenas, and dozens of phones have been seized from top Trump aids. These are higher-ups close to Trump. Trump could be arrested soon.
What is Donald Trump's core belief?
---
Donald Trump believes people are unworthy and of selfish ulterior motive. These ideas come from society and from his repressed self-concepts.
Donald Trump cannot see himself as being unworthy and so projects his concept of human unworthiness onto others but not himself.
What is Donald Trump's worldview?
---
Donald Trump has a positive self-image stemming from his father's belief in him. His father believed in survival of the fittest and applied the idea that might is right to his methods of doing business. Trump believes any action is justified to make more money.
Donald Trump has a belief in his own greatness and countering negative beliefs about himself that he denies. Since he lost the election he is confused and feels a stabbing emotional pain as inner doubts rise up to combat his grandiose self-concept. He is driven to combat the inner belief in his own evil and many inner doubts he has suppressed.
Trump does not evaluate his beliefs and so they are diverse and contradictory.
Trump uses shallow beliefs (assumptions) for his own purposes. He may think you are good if you help him, but will drop that idea in an instant when his underlying distrust and contempt for people kicks back in.
Trump's core belief that human nature and people are unworthy often causes him to misinterpret sense data. He will often see evil or ulterior motive in those around him regardless of their true motives. He simply believes everyone is out to get him and devises his approach to people from this position.
What are Donald Trump's beliefs and the worldviews of his supporters?
---
Donald Trump's beliefs and the worldviews of his supporters are a product of an American hybrid belief system.
Subconsciously, Trump knows that people are covering for his inadequacies. He senses that people are not what they seem to be. Of course, people are not themselves when in his presence because they have to fake that he is intelligent and knows what he is doing when it is obvious that he is a complete moron that could not run a car wash if his life depended on it.
Trump is not philosophical and just accepts the negative beliefs from society that come from old religion and objective science. He accepts whatever works for him.
It is convenient for him to believe that being cruel and ridiculing others shows masculinity and power. The idea is to get them before they get you.
This "attack them before they attack you," philosophy is based on his core belief that human nature is unworthy and evil. If he defiles the person he is attacking, those in his immediate circle are less likely to come to his victim's defense.
Trump uses beliefs and words as weapons.
Trump is a  black magician who uses the word to do harm.
This is a common practice among some old-school males in America. These individuals have no idea of the destructive power of thoughts themselves, and the harm they cause others.
Trump's core belief is adopted from social opinion.  Trump's internal model matches that of our institutions. The concept of human unworthiness and evil gives rise to authoritarianism, which is a growing problem in the U.S.
45

EASTWOOD
45 years of research goes into every book
Trump will be indicted, arrested and sent to Prison.
NEW.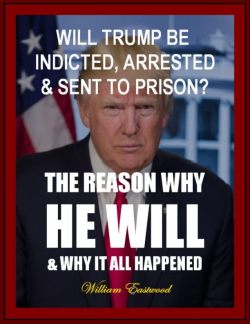 The cause of problems in the U.S. is the same cause of the Putin terror war. All the issues are connected. We can't stop our civilization's downfall if we do not address the core problem.
The methods Ukrainian president Volodymyr Zelenskyy uses can protect the United States and your own life.
Trump will be indicted, arrested and sent to prison. This was my prediction a long time ago and I am sticking to it. Trump's strange legal arguments claiming voter fraud are shown to be bogus by 10 Trump appointed judges, 21 Republican judges and 61 courts. It is unnecessary for me to continue. The evidence against Trump has no apparent limit.
The unthinkable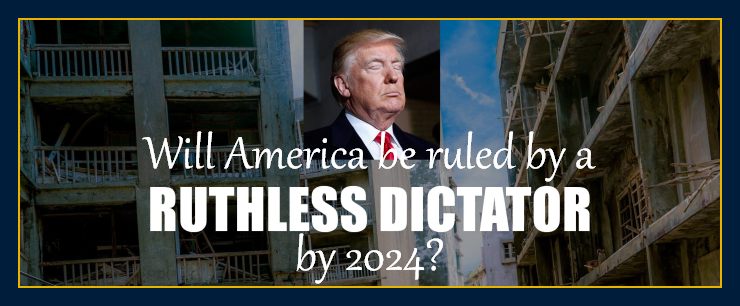 Trump is an authoritarian with the same message as Jim Jones who orchestrated the Jonestown murder-suicide. On his tours, former U.S. President Donald J. Trump pitches an identical message, the dynamics of which are the same.
If Trump is indicted and arrested we will breath a sigh of relief. If democratic turnout is strong and Republicans fail to gain control of the House of Representatives on November 8, that will also be a short-term way to save democracy. We still need a long-term solution.
Short-term fight
---
To support short-term measures that can be taken, you can click on the state voting bills tracker and contact your representative.
Long-term solution
---
All the issues are connected. We cannot solve the climate crisis, for example, if we cannot pass climate legislation due to republican obstruction. We need a solution strong enough to save democracy and solve the world's problems.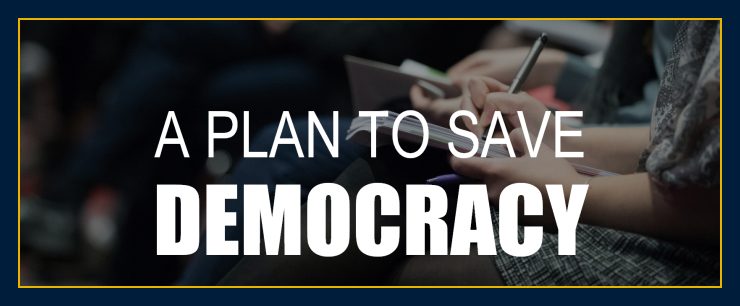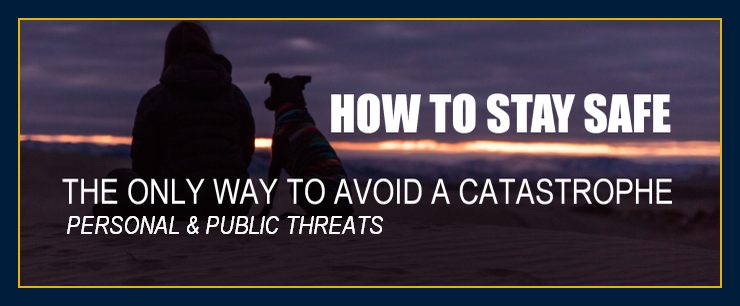 Albert Einstein
---
"We cannot solve our problems with the same thinking we used when we created them.  
"A new type of thinking is essential if mankind is to survive and move toward higher levels."
— Albert Einstein
---
The same methods Ukrainian president Volodymyr Zelenskyy uses.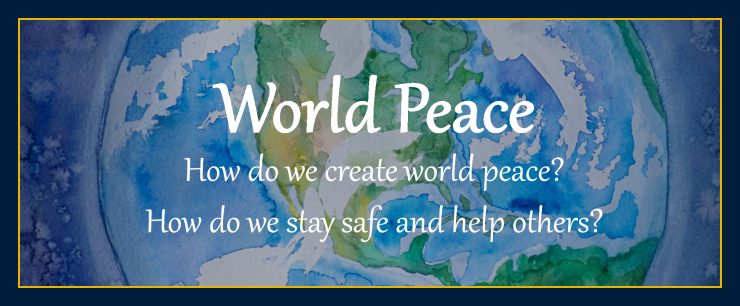 Transform yourself and your life using the new science
William Eastwood is the author of this article and a plan to save democracy
---
William Eastwood is a political oracle, music prodigy, self-made international philosopher, researcher and new scientist, an empath, visionary and founder of the altruistic movement, a civil rights, scientific, environmental and political activist, and an author of 20 books designed to lead humanity into a new era and to help individuals live their dreams and realize their full potential.
William Eastwood wants to end global conflicts, help stop war, and bring about a world without borders, all of which he is doing now.
As far as we know, neither Albert Einstein or physicist David Bohm worked with a professor from one of the world's top ten universities at age 13, but Eastwood did.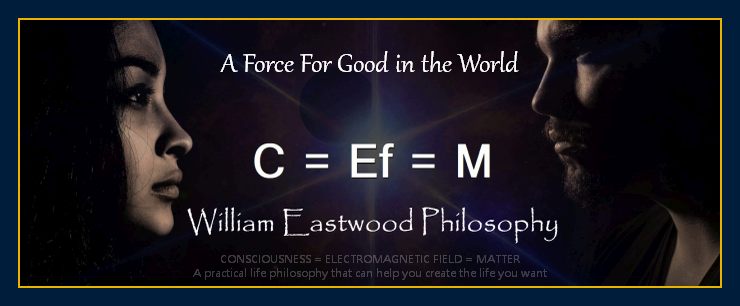 04/16/22: Trump's affinity for Vladimir Putin is hurting him. He can't admit he was wrong. If he were still president, Ukraine would likely be in Putin's hands.
Donald Trump's beliefs create his reality. Your beliefs create yours. Until we understand that thoughts create matter we cannot survive our current level of problems. These problems are all meant to lead us to the solutions. I have published three paths to the solution.
Donald Trump's core belief is that human nature in general and specific people are unworthy.
One cannot ignore the parallels between the tactics used in the civil war in Syria, and former U.S. President Donald Trump's and Putin's methods, beliefs and tactics. The bottom rung problem is the underlying worldview and contempt for human nature that appeals to a large portion of the world's population. False and derogatory rhetoric reinforces the darkest and most damming materialistic worldviews based on both religious and scientific Darwinian myths which I spent years outlining in the 420 page "Solution…."
This is a challenge for humanity. It is a paradigm shift struggle in progress. Authoritarians and divergent segments of the population united by the core beliefs I outline on this site are pulling us back toward tribal values and toward what they envision, which is too dark to honestly describe here. To win this challenge we must raise our consciousness through specific education. There is no other way. The path forward I see will come about as the world grapples with and then rejects the lesser option.
"A World Without Borders…" — which is currently being prepared for publication — is my guide being developed for those who want out of the current world situation. There is a path to world peace.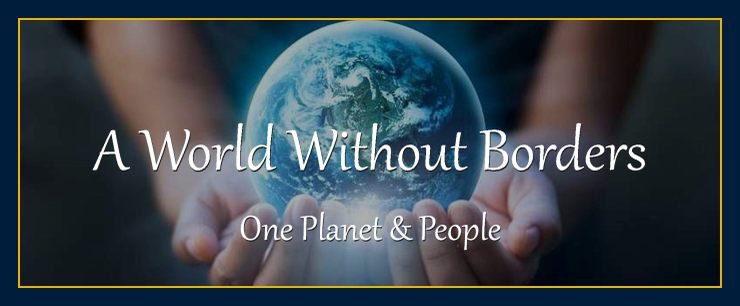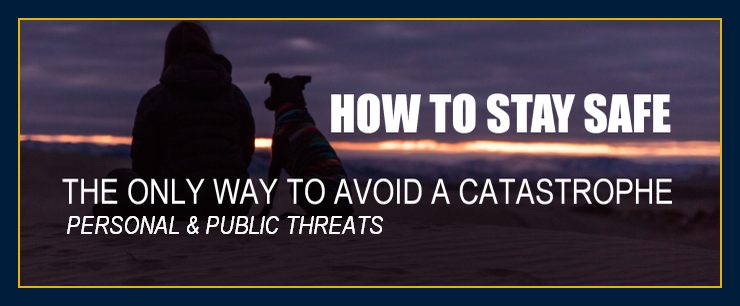 When you have no heart you negatively impact the heart of others. The divisiveness, lying, cruelty and accusations physically harms millions: A heart disease study linked to the 2016 election. The first of its kind.
The expertise expressed on this website is in new science and quantum mechanics as applied to practical matters. Trump uses the power inherent in thoughts (wielded by destructive words) in a destructive manner. He is an excellent example of the power of the mind, even if it is applied incorrectly.
As "The Solution…" explains, the power of thoughts and words is little known. However, the tide is turning.
Thoughts and matter are composed of the same substance — electromagnetic fields. Thoughts literally form matter.
45

William Eastwood's 45-years of research brings you everything you ever wanted!
Create the life you want with the book that can solve all problems, both public and private
---
Click above to learn more
CONSCIOUSNESS IS A STATE OF MATTER: MIT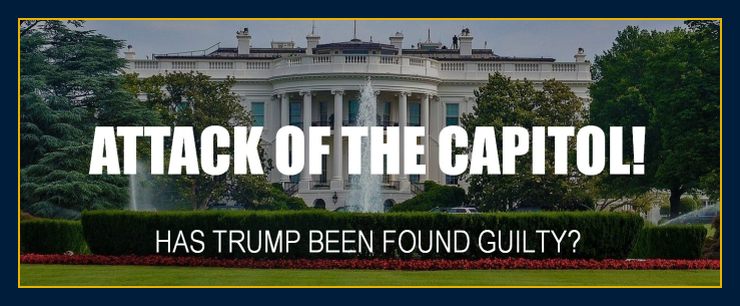 Why is the U.S. is experiencing so many problems? Click below for answer.
Indict and arrest Trump for murder
---
Murder plot: Trump can be charged with and arrested for murder and sedition. The night before the January 6 attack on the U.S. Capitol, Trump and a small group of allies convened in a meeting to plan the January attack. If sufficient evidence in numerous court cases confirms this, he can be charged with and arrested for murder and sedition.
Trump can be subpoenaed, indicted, arrested and sent to prison for felony-murder and sedition. Felony-murder charges only require that one is a co-conspirator. You do not actually have to be the one that commits the murder in order to be charged with felony-murder. Sedition is explained below, and Trump can be charged with sedition.
Subpoena, indict, arrest and send Trump to prison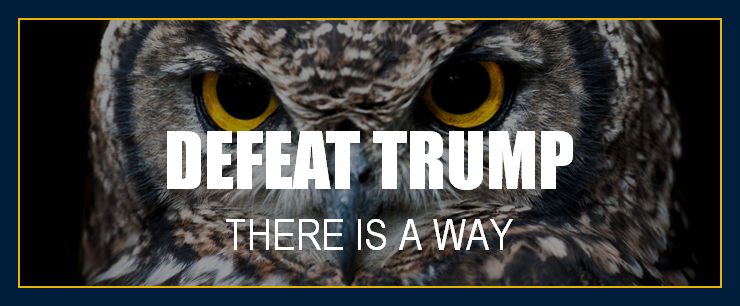 Our current updates (click below):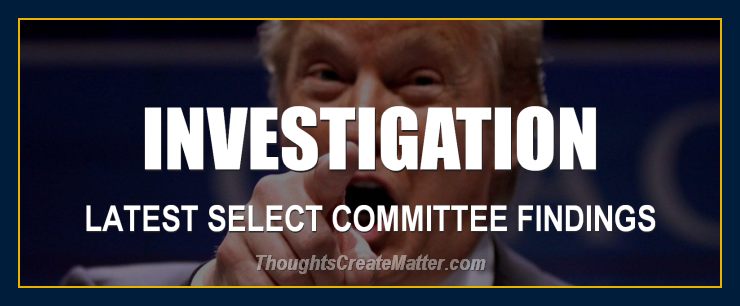 A book with the solution to the underlying problem.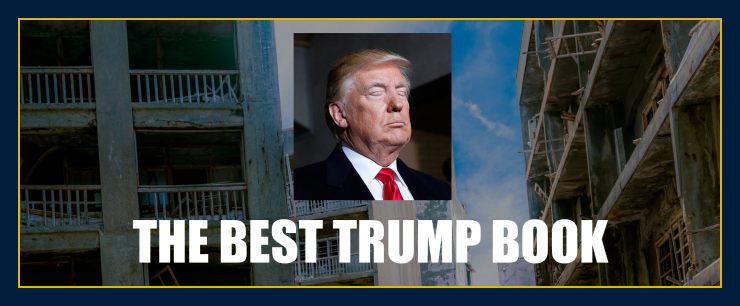 Why does Albert Einstein say this?
---
"The most important decision we make is whether we believe we live in a friendly or hostile universe.
"The most important question a person can ask is, 'Is the Universe a friendly place?'"
― Albert Einstein
With Putin, Trump and others like them everywhere, Einstein's words sound like the height of idiocy!
Two world changing reasons:
A news story that can save democracy.
You do not have to be a victim.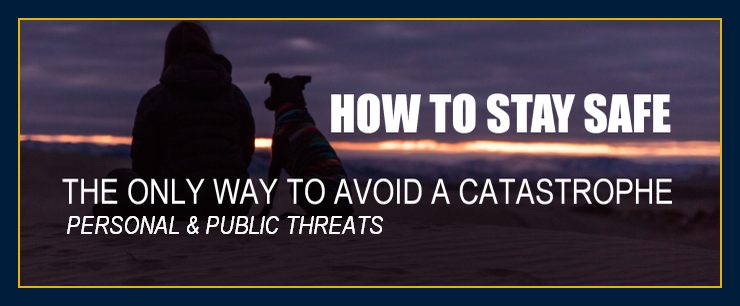 Is there a political solution in science?
You may just be blown away by this.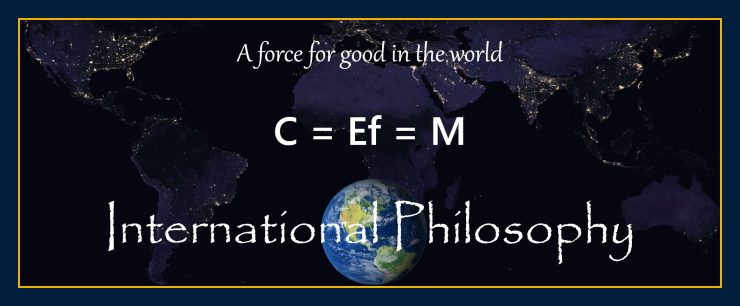 Donald Trump does not organize his mind and actions as most people do. Trump does not act according to values based on a set of principles and beliefs. He acts on any means to advance himself. He adopts beliefs that serve him.  His beliefs are all over the place, scattered and disorganized.
He has not examined himself or the content of his mind.
Through his life he has built on negative ideas. Originally biases came from his father and the people around him. His father's negative beliefs regarding human nature, survival of the fittest and human sinfulness were internalized and used in business to destroy his enemies.
Trump internalized that being cruel was justified because people were basically bad, and that being cruel was powerful.
Trump equates power with cruelty and public attack. He feels that these behaviors serve him. His father rewarded him for that kind of thinking and behavior, i.e., a 400-million-dollar gift to bail him out.
He constantly fails in business because the negative energy he creates destroys everything he touches. But other people around him keep bailing him out because they can profit from doing so and also because they are terrified of Trump publicly attacking them. Agreeing with Trump is an act of self-preservation, or so they think.
Trump is a black hole of negativity, and a good example of the worst that American values can produce. Thinking thousands of negative thoughts for years is highly disadvantageous and will result in Trumps destruction.
Trump enjoys negative views.
Donald Trump demonizes whatever is seen to be a threat to his ego. Since he is extremely ignorant, he does not understand how harming others can boomerang back at him.
Donald Trump has a mixture of conflicting beliefs that have that one common element.
Someone who says he wants "to make American great again" believes that America is not great. The reason Trump believes America is not great is because of his perception that nothing is great. Trump perceives reality through his core belief that basically states that people are unworthy and out to get him.
He interprets his political interactions accordingly. If he were to meet you, he probably would not trust you. This would make you tend to not like him.
The world mirrors his fear and negativity.
He would want to know everything about you before agreeing to meet you. Even if you got through this almost impenetrable barrier, and he did agree to meet you, being paranoid and on guard, he may misinterpret an innocent comment as hiding your true ulterior motive and would then attack you before you could attack him.
Everyone else turned out to be his enemy, so why not you?
Because he is so extremely distrustful of people, he non-verbally conveys that he does not like those he meets at best, and at worst he attacks them.
If Trump attacks you he will use a strategy to destroy you. Trump will tweet your (perceived) faults in a way that implies people do not like you and are laughing at you.
He does this because people fear social rejection and being laughed at more than anything else (all bullies know this and thus try to get people to laugh at their victims).
Due to his beliefs and behavior therefore, Trump makes many enemies. Trump and his supporters, therefore, have lost patience with politicians and establishment solutions. He revoked dozens of press passes and discontinued regular press briefing back in early 2019. He attacks every international ally and foundation for this reason.
In Trump's mind, allies and foundations cannot be what they say they are in light of his core belief that people are unworthy and sinful and out to get him.
When we hate the world, the world hates us back.
The cause of division and conflict
---
THE TRUMP PLAN:

BURN AND BOMB!
---
Educated people know what autocracies are like inside places like Syria and Afghanistan. That's why they do not like Trump, they do not want our country to end up like Syria or Afghanistan!  Share this with your friends and loved ones so that they know what it will be like. We need to protect our friends and those we love. It can happen here, the Republicans are already half way there.
Help support democracy, our planet and the survival of the human race!
45

William Eastwood's 45-years of research brings you a plan to save democracy!
A prediction: Trump will be indicted, arrested and sent to Prison
NEW: Click below and get it, otherwise don't complain that you don't have the power to change the world for the better.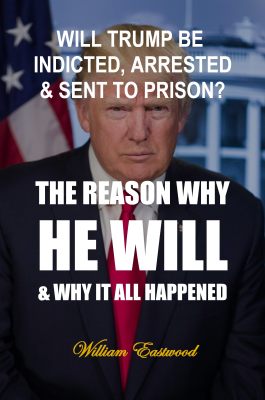 The threat is real, yet we have the solution
---
45

EASTWOOD
45 years of research goes into every book
With "WHAT IS THE CAUSE OF..." you can solve your problems and the world's problems at the same time. "WHAT IS THE CAUSE OF..." explains the real cause of all personal and social problems. Then it gives you methods to achieve goals based on an algorithm that can be applied to all goals.
.
Paperback / eBook DIRECT FROM MANUFACTURER - most reliable source -fastest delivery - lowest price


Nothing can be great in Trump's world but Trump. Trump must distinguish himself by being a savior because he believes that humans are basically bad, and the unavoidable fact that he is a human. One who is touched by the divine, conveniently, may be excluded from the ranks of the wicked and dysfunctional majority.
Because of his core belief, desire for power, and unlimited ego, Trump's has developed a very distasteful and destructive strategy to interact with the world. With his words he advances himself at your expense.
People in his circle know he is incapable of leading or running a business. He has been given everything he ever had, and he has destroyed everything he has ever been given. He is not running anything. While he rages, others take care of him and his businesses. Trump is contained and taken care of while those who take care of him in this way benefit financially and get their programs through.
Those around him share his belief that human nature is unworthy. They are afraid of life and seek power at any expense.
Trump longs for a lost patriarchal era when men were the heads of households and nations. Putin and Trump are natural ideological allies in their shared vision of a return to a past era in which masculinity was a measure of cruelty, and women were obedient. White people were superior to non-whites, and they and children were viewed as being property belonging to the white patriarch.
The events during Trump's Moscow visit during the Miss Universe pageant reflect this set of values.
Men And Women Are Basically the Same?
The solution to radical thinking and all problems of violence is provided in "The Solution…" and is given in the article below.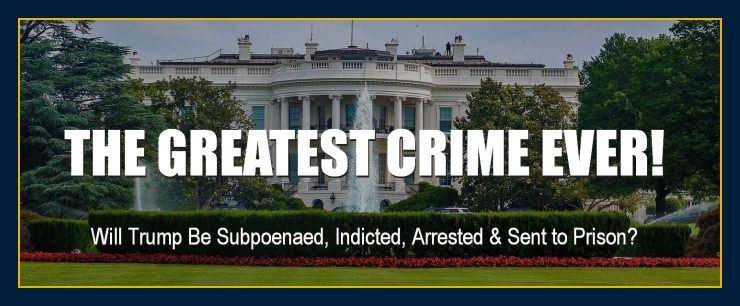 I wrote "The Solution…" to reveal the underlying problem in our civilization that is causing all our problems.
45

William Eastwood's 45-years of research brings you everything you ever wanted!
A journey that will change your life and civilization
---
We can either create a new era for civilization or we can destroy ourselves. The solution warns of the single most important issue facing civilization at this time.
The human race is at a critical juncture
---
Trump represents not just the demise of Democracy, but the regression of civilization itself. The U.S. is dangerously flirting with a backward slide into a tribal state belonging to a long-gone era. The result could steer the human race into a development in which consciousness becomes ego-centered and further cut off from its source, resulting in something monstrous.
The Solution alerts us to something dangerous going on in the world today. Tearing others down harms us and is destroying civilization.
Because life is a mirror, we must live within our own worldview. The world Trump and other apocalyptic pessimists live in is a spin-off and primitive worldviews.
Through the lens of Trump's negative core belief, people are seen in their worst light. Nothing can be what it seems to be, and everyone must have ulterior motives, and if not a hundred percent behind Trump, then out to get him behind his back.
Trump's and his supporter's subsidiary beliefs are an extension of the core belief as well as scaffolding and support for the core belief in human duplicity and unworthiness. This belief is the lens through which they view reality in general. This the general rule in a large segment of the American population.
Many Americans, particularly religious extremists, have extremely negative conceptions of human nature. This is why America incarcerates more people than any other country and why our happiness levels are among the lowest in the world.
Negative attitudes about human nature are always behind incorrect justification of cruelty, be it bullying or legal prosecution.
There are people in the world who will remind you of their belief that people are basically bad and the world is unsafe. If permitted, many will point out your perceived faults. For those who may be affected by these ideas, or the words of bullies, I have this post to help you (below)
Because Trump and many of his supporters see evil in human nature, some are looking forward to an apocalypse that will punish the great sinful majority, and most see the destruction of mankind as inevitable. His base still supports him because he appeals to the great negativity of millions of people in mainstream America.
Will Civilization Collapse Due to Climate Change?
Metaphysical philosophy and two outcomes for civilization
---
Donald Trump's beliefs and the worldviews of his supporters will lead to two possible outcomes for civilization. As many people advance, others regress. Some are in paradigm shift and others are destined to enter a dark future.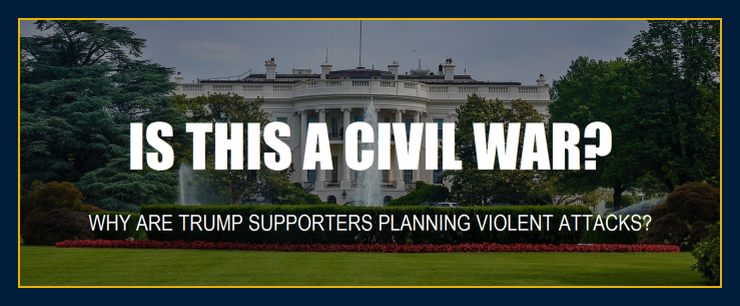 Because Biden was elected after this article was originally published, one horrific line of probability has passed us. However, all paths interweave and there are many intersections.
Click above to learn more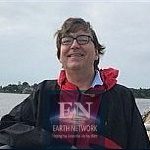 "EVERYTHING WE ARE EXPECTED TO BELIEVE & WERE TAUGHT IN SCHOOL IS WRONG! It is all absurd!
"Our belief systems are so toxic that some children decide it is too dangerous to communicate with the world and so they are born with what we call "autism."
"It would be one thing if the world was intrinsically as we believe it is, but it is not. The negativity and chaos we experience is a projection of a failed negative belief system. Children that are born with autism are reacting to their parent's and society's core beliefs.
"Everything from bullying to excessive demands on individuals—the source of all our problems—is born of distrust of human nature around which our civilization is built.
"Einstein's friend, David Bohm, gives us a scientific paradigm that explains how this is possible. Our reality is a holographic projection of our beliefs, thoughts and emotions.
"To create a new and successful civilization we must discard the highly negative myths that caused current failure and in their place project beliefs that will produce success.
"The global altruistic, autonomous movement is a rapidly expanding circle of people who are recognizing the non-competitive, cooperative and non-selfish workings of the universe. These beliefs will generate different behaviors, institutions that are more friendly and an overall transformed projection of reality.
"Our social problems are a kind of healing crisis which are meant to lead us to the answers. The truth is more positive than we can presently conceive. But before we can get to the Promised Land we must first escape the meritocracy, chaos and crumbling systems based on false beliefs.
"We are in a new spiritual age of metabiological awakening."
— William Eastwood
Metaphysical philosophy
---
Since our beliefs and thoughts create our reality, those who are not generally aware of this principle tend to be convinced that in regard to the issues that they must be right, and the other person must be wrong. The evidence and their life's experience reflects their core beliefs.
The political and many national problems in the United States are due to the beliefs, thoughts and emotions of Donald Trump and his supporters manifesting. Trump's election is a symptom of deeper problems that are a result of the failure of mainstream worldviews.
The negative elements of Darwinism and Freudian theories have fused to the negative elements of religion to create a particularly degrading view of reality and human nature that is particularly American.
Beliefs are self-fulfilling prophecies. What we believe we create.
American beliefs are not all they are cracked up to be. Positive beliefs work. However, much of America holds extremely derogatory beliefs towards people and reality.
These beliefs will and must fail. This is because your beliefs, thoughts and emotions create your reality.
Trumps election is a result of popular myth. We should learn from this that the old beliefs do not work.
Trump was elected because of President Obama. Obama triggered a retaliation by the many people who want to pull the country back into the 1950s or the middle ages.
Trump is appealing to the frustrations and fear of a segment of the population that cannot keep up with humanity's progress. His base seeks a return to a more primitive era of less liberty and more strict patriarchal control.
Two possible outcomes for civilization
---
There are two main lines of probability. Depending on your alliance you may enter one of these two probable futures.
In one we will see something apocalyptic.
In another, Trump will make people so upset that he will trigger a powerful renaissance.
President Biden will spur a renaissance similar to what happened in the 1960s. This may bring about a new and fantastic era for humanity.
Trump is a symptom of the inherent negativity within the core beliefs of civilization and particularly a hybrid mix of Darwinism and old religion.
Trump is setting an example of what not to be like
---
Using Donald Trump as an example, we can all learn what does not work and what not to be like.
The deplorable statements Trump makes about his political opposition are classic bully tactics. Anyone perceived to be a threat to his absolute power is demonized, degraded, demoralized and ridiculed. This is a classic formula tyrants and bullies use on their victims.
Bullies appeal to the most negative beliefs that underlie our personal and national problems.
You are in control of your experience. At any time, matter can be completely changed by the activation of conscious thought. Your environment is a product of your thoughts and emotions. By projecting the specific thoughts and emotions that embody your desires you can immediately begin a process of change.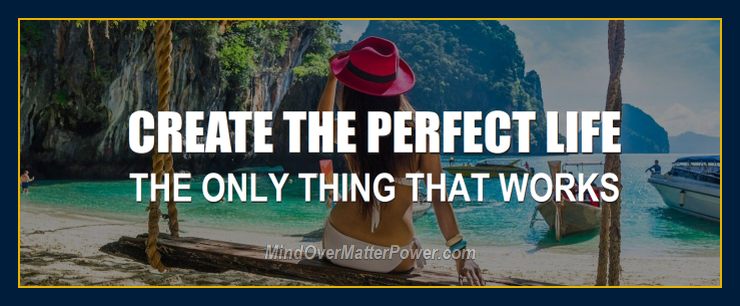 Thank You
We thank everyone that has made contributions, and those who have purchased books. We would not have been able to do it without you!
According to Albert Einstein's colleague David Bohm, the mind projects the events we then perceive, but before Bohm even introduced "Wholeness and the Implicate Order" in 1980, Eastwood was testing the principle to help people achieve goals and solve world problems.
Now
---
"When I was very young I discovered a fantastic way of thinking about reality that can solve world problems and help people achieve their dreams. And so now I am an author of books designed to help people use that wisdom to achieve anything they want."
— William Eastwood
"I spent over 45 years researching the ability of this scientific paradigm to help people achieve their goals and to solve world problems. It was startlingly effective. The only problems I experienced came for people and institutions whose beliefs were threatened by the new ideas I was studying.
"I AM GOING TO HELP PEOPLE AND HELP THE WORLD—THAT'S MY MISSION
"What I discovered early in life led me to a whole new way of thinking that I believe can change the world for the better. My specialty is system of application based on my own and David Bohm's science. This way of looking at the world and achieving goals can release individual potential and can bring humanity to a new level."
Scientific synchronicity and personal power from a 45-year study.
As far as we know, neither Albert Einstein or physicist David Bohm worked with a professor from one of the world's top ten universities at age 13, but Eastwood did.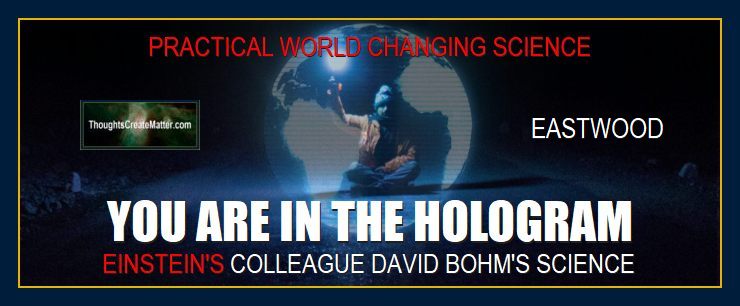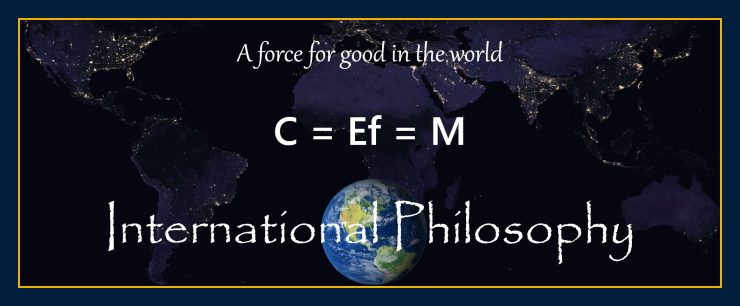 The cause of problems in the U.S. is the same cause of the Putin terror war. The reason why democracies are failing worldwide is because we have missed the science that holds that answer to prevent the actual collapse of civilization itself. Had Albert Einstein been successful defending physicist David Bohm in 1949, this scientific paradigm may have replaced physicalism as our world's accepted science. Documentation Princeton University.
Eastwood's ancestors include two kings of England
---
"That," he says, "is not important.
"What we are doing now is far more significant. A long time ago one of my ancestors signed the Magna Carta, and another founded the capital of the constitution state in America, but that is nothing compared to what we are accomplishing now."
A world without borders
---
.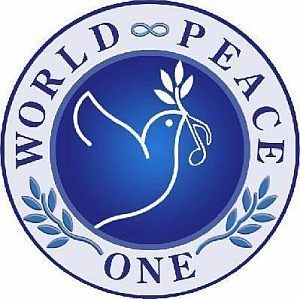 A scientific paradigm originally introduced by Albert Einstein's colleague is now being applied to stop Putin from doing further damage to nations, to protect people globally and to get grain to those in need. We can and are addressing all issues with this application.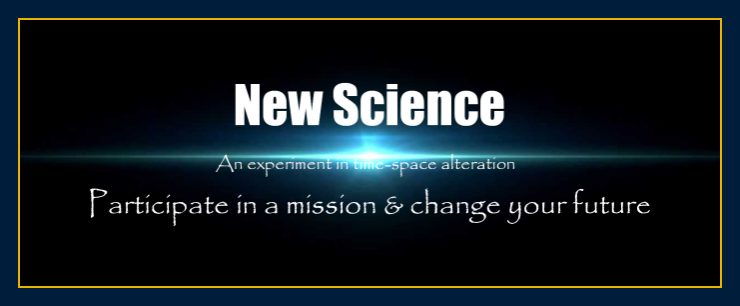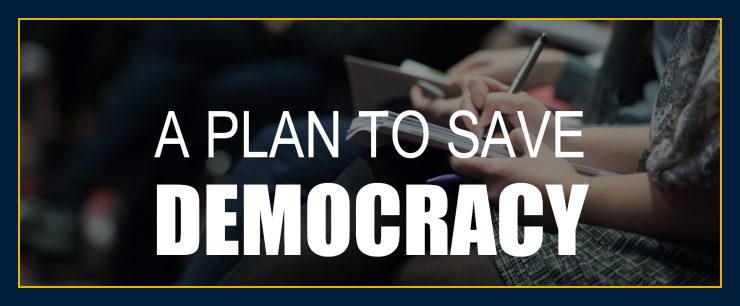 Human nature is altruistic.
We create our physical reality, individually and collectively.
International philosophy is a system of application of a new science. The intent of the philosophy is to assist individuals to achieve their dreams, hopes and wishes. Because civilization is a collection of individuals that intent extends to public events, institutions and civilization as a whole.
William Eastwood founded Earth Network of Altruistic, Autonomous Individuals in 2000. This was the initial but not the last initiative.
The altruistic movement
---
If we implement the new science, where does this lead?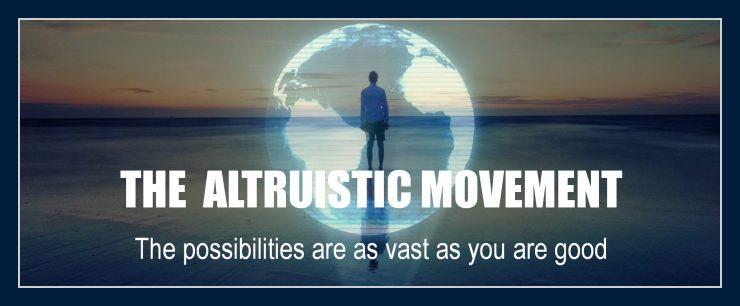 The photo of the New York UN building is an excellent representation of the Earth Network mission. You will see it in links to my book page. These links are a way to navigate to a higher purpose and the higher ideas and ideals depicted by International Philosophy.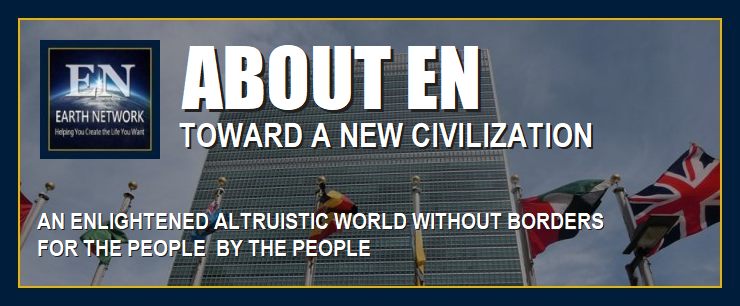 Human nature is altruistic
---
The UN is physical evidence that human consciousness is basically altruistic, but it is not the only evidence. 90% of affluent households currently give to charity.
Consciousness itself is altruistic and reality is democratic. Your inner self wants what is good for yourself and everyone else (at the same time), and this is the rule and way of consciousness.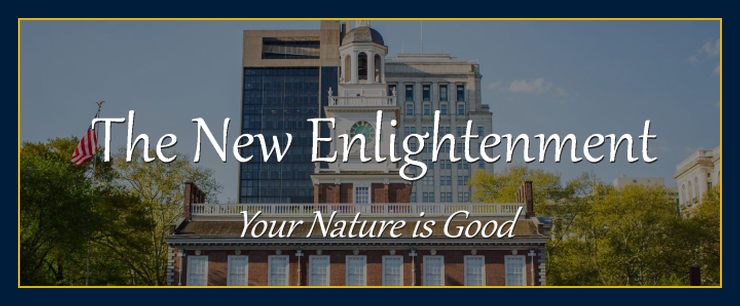 Distrust is creating chaos
---
The same distrust of human nature that caused the great Indus civilization to unravel formed the emerging basis of Western civilization with its wars and power structures. International Philosophy explains that we incorrectly assume that humans have always been warlike because we read history through the filter of our distrust-based Western paradigm.
The Indus and other ancient civilizations such as Coral Peru were peaceful democracies that had no wars or central religion because they were built on human altruism and trust of other humans. Western beliefs like those embodied by the former U.S. president and Vladimir Putin brought about the downfall of these early civilizations.
Distrust of human nature and democracy is the threat that will destroy our civilization as explained at length in "The Solution…" and several of my other books. We see distrust threatening to throw America into chaos. American Democracy may be something "that once was" by as early as 2024 if we do not take immediate measures to save our country and civilization. My plan to save democracy is a long-term solution based on bringing back the trust of human nature.
A plan like nothing you have ever seen before!
---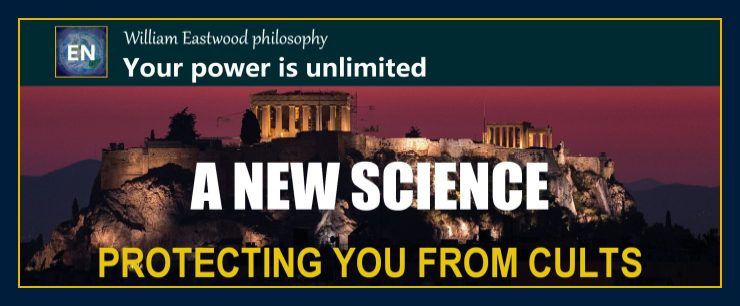 Democracy is ideal. A new paradigm of science emerging in the world today is a science by the people and for the people, in which everyone equally qualifies to be a scientist and explorer of infinite realities. You can learn how to be an explorer of consciousness on your own and through our affiliated sites and books by William Eastwood.
I have struggled with the challenges inherent when one takes a different path in their beliefs about reality. I have been applying these principles since 1970, when they were relatively unheard of by the majority in the world. Through it all I have held a vision for humanity, and this is it. Like the UN, Earth Network is born of a vision and effort to create a gathering place or consortium of ideas that best represent the positive intents of our civilization, individual and collective consciousness.
45

William Eastwood's 45-years of research brings you everything you ever wanted!
Become powerful.
Create wealth.
Manifest your dreams.
The most generous advice.
The most experience.
Create anything you want LIKE MAGIC
---
Click on our affirmation page once or twice a day, or as time allows when it is convenient for you to do so. It is the best habit you can possibly develop if you want your life to work.
By taking a few seconds to read through affirmations, instantaneous connections are made to your best memories and most powerful experiences on a subconscious level. This allows for positive energy and ideas to enter your consciousness and find a way to change your state of mind, increase your enthusiasm, and motivate you and change your circumstances for the better. Just reading lists of affirmations daily can make a huge difference in your life, keeping you positive, strong, on-track to your goals, balanced and consistent. Most importantly, positive thoughts — focused on in specific ways — will manifest desirable changes in your life. I am providing you with a path to success like nothing you have ever experienced before.
Your life is a projection of the life-force within inner levels of your being we reach with certain affirmations. This is living energy that does your will. This is not a frivolous activity, rather, it is the most logical and direct path to eliminating blocks and achieving your goals. In the same way that good food helps your body, these affirmations give you life-force substance that begins building events in the direction you choose. It's how you control and direct your life, and in this case for the better.
If you follow my advice and apply these processes correctly, you absolutely will transform your life like magic.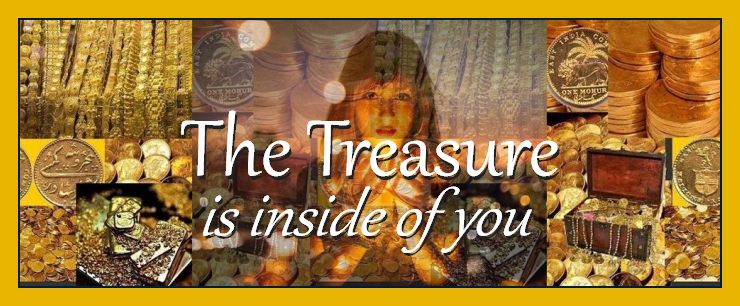 45

William Eastwood's 45-years of research brings you everything you ever wanted!
Advanced scientific audiobook — just listen and your subconscious will create what you tell it you want!
NEW RELEASE AUDIO BOOK BY WILLIAM EASTWOOD
Based on the advanced scientific paradigm of Albert Einstein's colleague, David Bohm and "The Solution to All of Humanity's Problems..."
"I WILL TELL YOU HOW YOU CAN CREATE ANYTHING YOU WANT"
---
Click image for available William Eastwood books
By purchasing through our trusted book manufacturer (Lulu.com) you get these books DIRECTLY FROM THE MANUFACTURER.
Get all this information directly from the source — Earth Network books
45

EASTWOOD
45 years of research goes into every book
---
The purpose of Earth Network books and our free advice, is to provide you with all you need to know to be successful in all areas—in intellectual and spiritual knowledge, business, finance, health, love and relationships.
Say thanks
---
Say thanks with a book order so that I can continue to bring this information to you.
"If you do good things, good things will happen to you."
— William Eastwood quote at age seven.
"When you buy a book here you are doing a good thing because all proceeds are used to help people struggling in over 170 countries. Our clients who do not have any money to buy books rely on you to fund this website through book purchases."
— William Eastwood
By purchasing through Lulu.com (above) you get these books DIRECTLY FROM THE MANUFACTURER and cut out the middleman! — most reliable source — fastest delivery — lowest price.
EARTH NETWORK
There is no problem that cannot be solved, no obstacle that cannot be overcome, no circumstance that cannot be transformed, no goal that cannot be achieved, and no dream that cannot be attained.
Is there an easy answer to your problems and easy way to manifest your dreams?
---
Wouldn't it be nice if there was a kind of magical solution to all your problems? There is, and I am not pitching a religion or cult.
If you seek love, money, freedom, or something very vital and important, you can have what you want. This is a truly amazing way to create the best possible reality for yourself and others!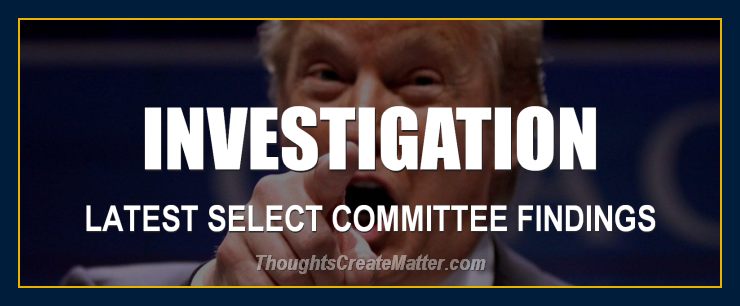 Inflammatory words and attacks can spread and reinforce division in the same way a virus spreads itself. Our country is afflicted by a kind of social virus most of us are unaware of yet not necessarily immune to.
This article explains why former President Donald Trump will be indicted, arrested and sent to prison.
There is one thing that can be done to stop the process. This book reveals what it is and can help to unify the world.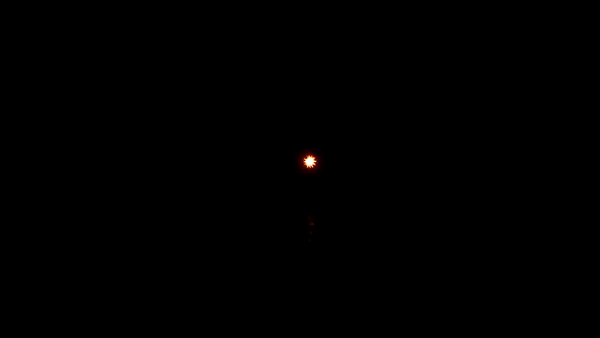 What Are Donald Trump's Beliefs & the Worldviews of His Supporters? Two Outcomes for Civilization: Metaphysical Philosophy
© Copyright, 2020, 2021, 2022, By: William Eastwood. All Rights Reserved.
Primary article concludes here.
Bonus section with links to articles and books.
A superior form of intelligence and new science paradigm gives us information about reality that objective science cannot
---
Einstein gave us hints of what was to come, Bohm gave us the scientific paradigm, and Eastwood shows us how to apply it for practical purposes.
Take a leap into the new science
---
What is causing all the problems in our world today?
---
Darwinism or survival of the fittest as a moral map or business model does not work. We shouldn't all be pitted against each other. Evictions, incarcerations and lawsuits are symptoms of a flawed model rather than flawed people.
How to develop your full potential with the new science paradigm.
EARTH NETWORK Secret Wisdom books are based on over 45 years of research and application of the principal that you create your own reality according to your beliefs thoughts and emotions, and validated by the science of Albert Einstein's friend, world renowned physicist, David Bohm.
Our founder William Eastwood says, "I owned three large historic homes on the coast of Maine in 1985, at age 22, because this philosophy WORKS LIKE MAGIC!"
EARTH NETWORK universal practical life philosophy can be used to achieve any goal, no matter what it is. Every book is loaded with tips, secrets and insights that will help you to manifest your goals and dreams. Nothing is a higher priority than your own self and life. The path to your dreams is right here.
45

William Eastwood's 45-years of research brings you everything you ever wanted!
Advanced scientific audiobook — just listen and your subconscious will create what you tell it you want!
NEW RELEASE AUDIO BOOK BY WILLIAM EASTWOOD
Narrated in a state-of-the-art-sound-studio by Scott Eastwood.
Based on the advanced scientific paradigm of Albert Einstein's colleague, David Bohm and "The Solution to All of Humanity's Problems..."
This book manifests YOUR PURPOSE and YOUR DREAMS by providing a space for you to visualize what you want in life within a guided meditation. This audio book provides all the affirmations and guidance on the Earth Network websites for accelerated manifesting combined with accelerated learning. This book clears your mind of all the invisible barriers to success that you may not even be aware of that are a product of the physicalism thinking we learned growing up.
Also available in eBook format
---
The eBook is the same book. It also can be read aloud to you with most programs and apps.
Click here to get the current eBook version of "How Do I Make This the Best Day Possible? Manifest While You Sleep."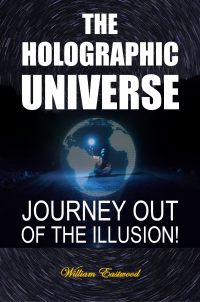 New release in eBook and paperback!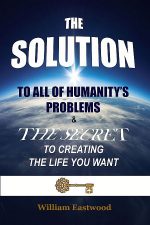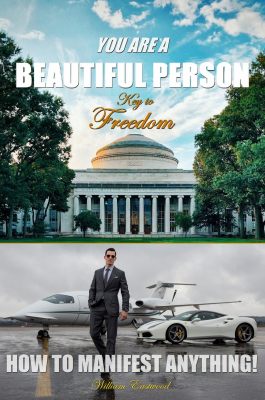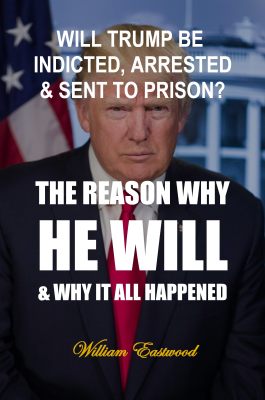 Brand new release in eBook and paperback!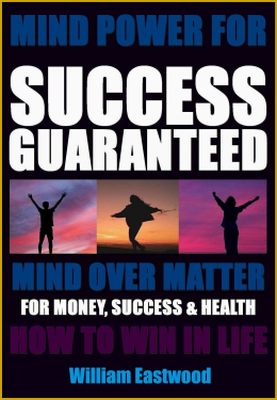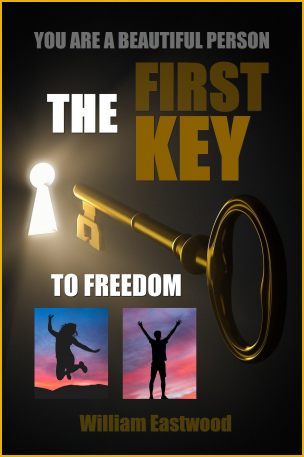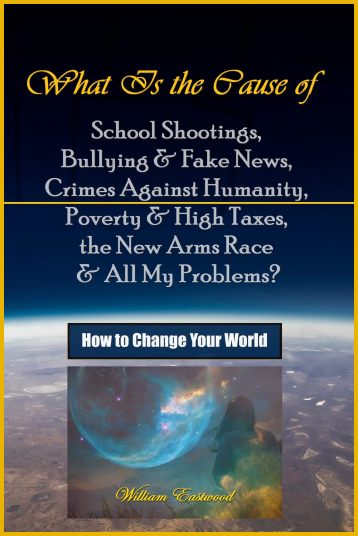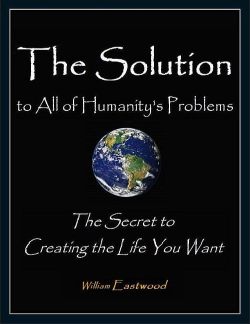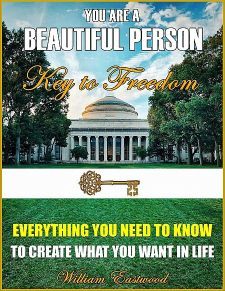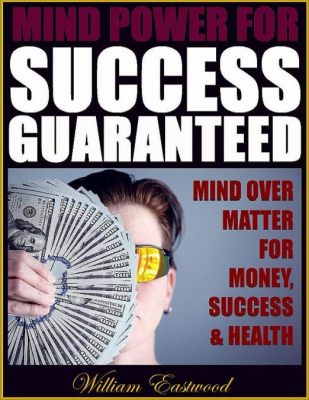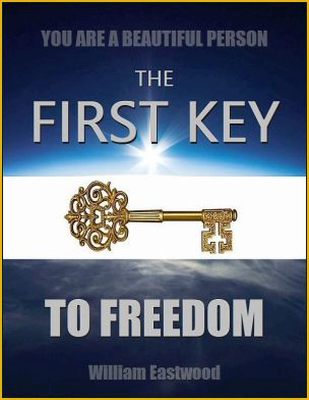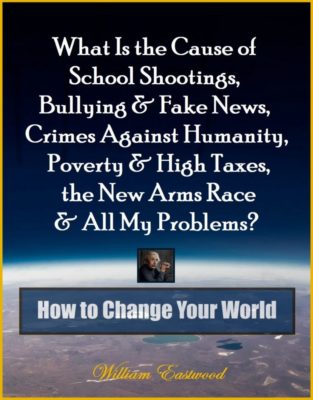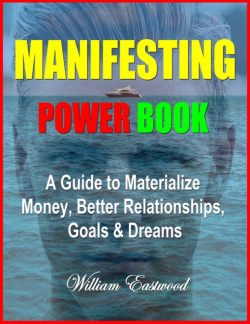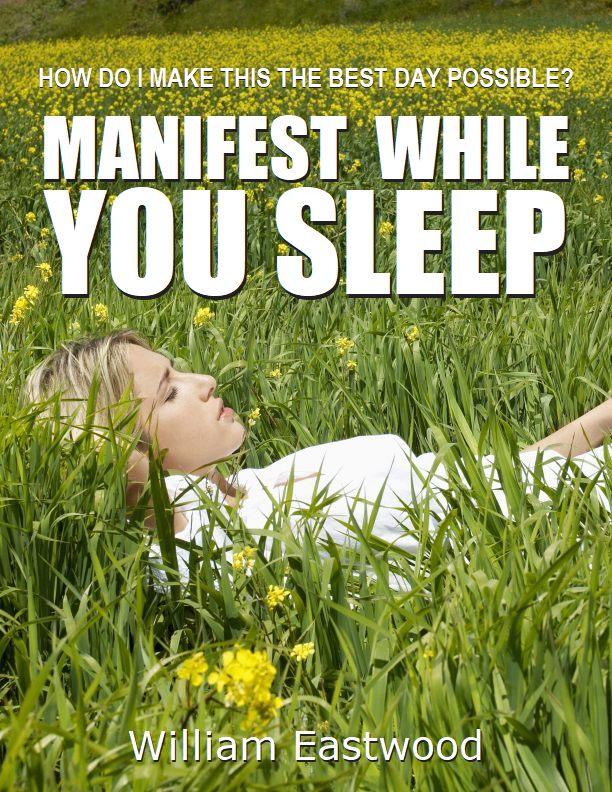 Overview of the science. ThoughtsCreateMatter.com
C = Ef = M  ThoughtsCreateMatter.com
Holographic reality: Events are a projection of your mind. ThoughtsCreateMatter.com
A new science and philosophy of life. ThoughtsCreateMatter.com
Why science and religion told us our thoughts do not create our reality. MindFormsMatter.com
There are no solid particles. MindFormsMatter.com
Exactly how thoughts create reality. MindFormsMatter.com
Secrets of the universe unveiled — Creation is continuous. ThoughtsFormMatter.com
The Altruistic Movement. ThoughtsFormMatter.com
The New Enlightenment. MindFormsMatter.com
The world is your creation; you can have anything you want.  MindOverMatterPower.com
Eastwood: Universal author and free international philosophy; lineage, true story, interview documentation. ThoughtsCreateMatter.com
An  Einstein-Rosen Bridge has been opened! Time travel Colorado & what it has revealed about our future. ThoughtsCreateMatter.com
Secret Wisdom Books by William Eastwood. Lulu.com
Four Earth Network websites with over 100 FREE articles
---
FOUR SCIENTIFIC EDUCATIONAL SITES — ONE PHILOSOPHY
A singleAMAZING philosophy!
100's of articles!
4 EN websites!
They are meant to be used together.
Click between them!
45 EASTWOOD
45 years of research goes into every book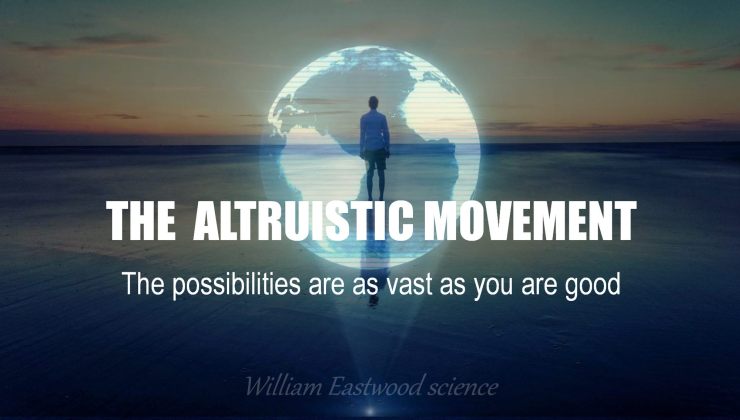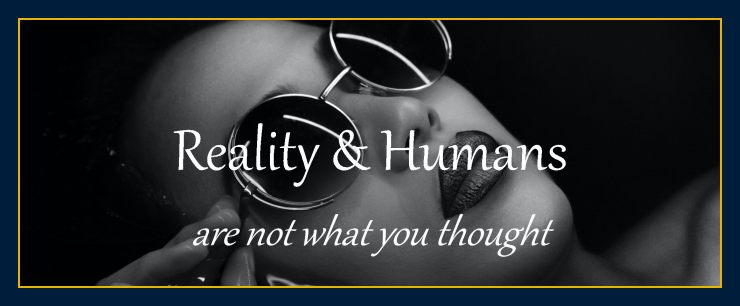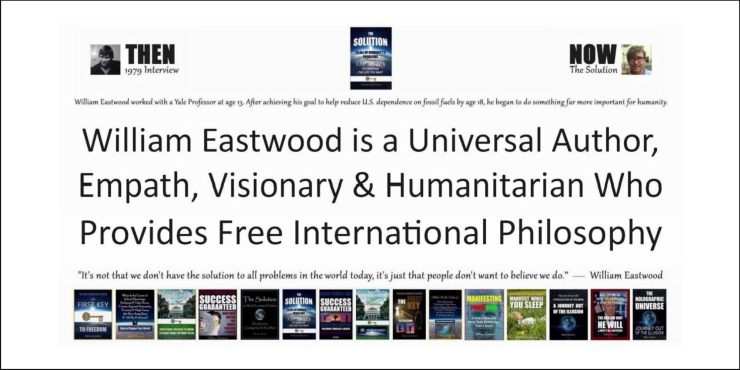 45

45 years of research 
Over

100

free articles
Become powerful.
Create wealth.
Manifest your dreams.
The most generous advice.
The most experience.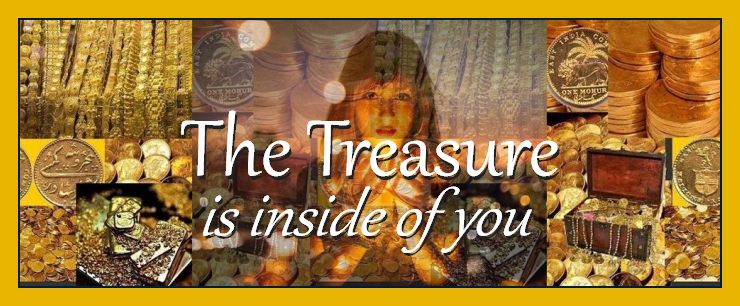 QUANTUM PHYSICS MIND-BRAIN MODEL
45

EASTWOOD
45 years of research goes into every book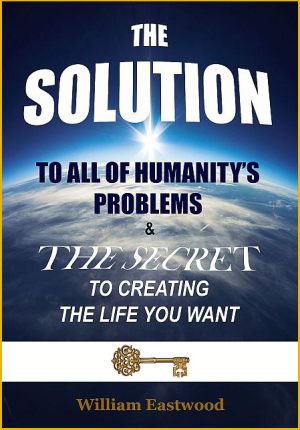 DREAMS DO COME TRUE WITH THE SOLUTION
---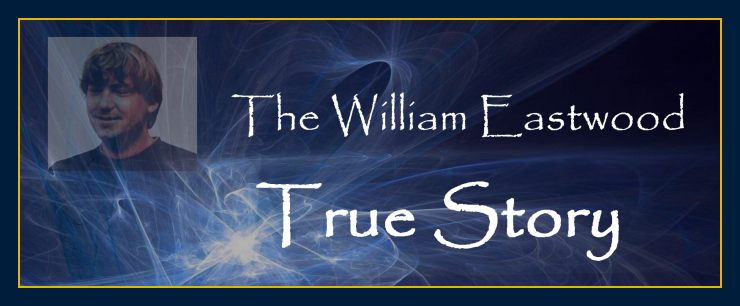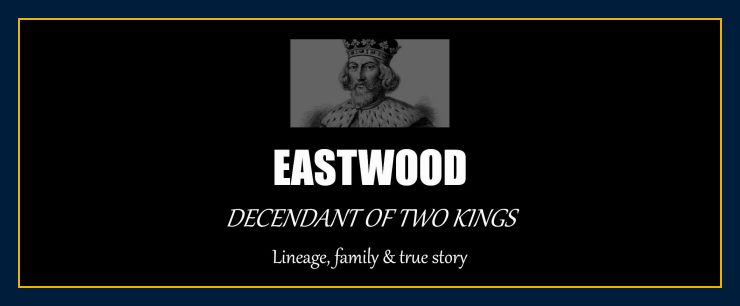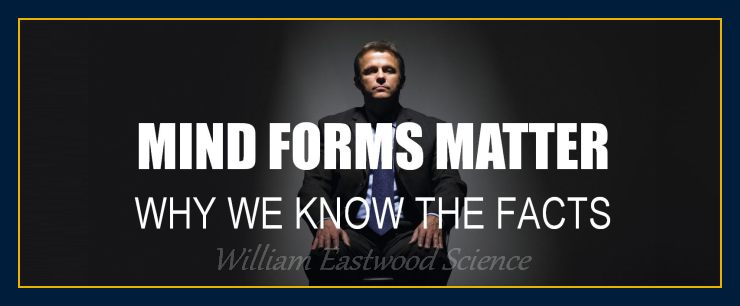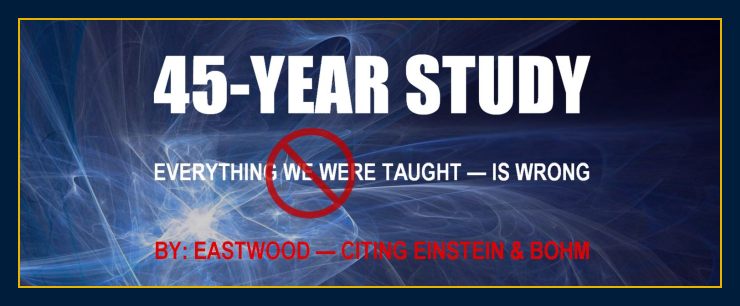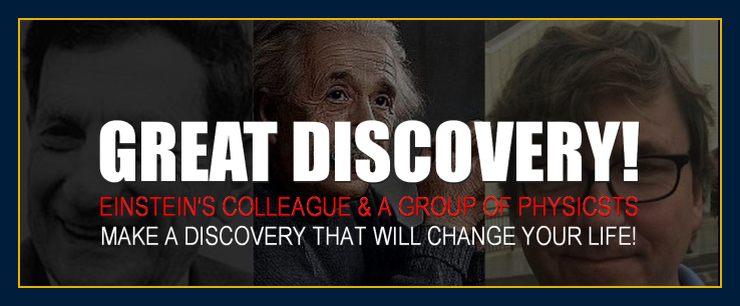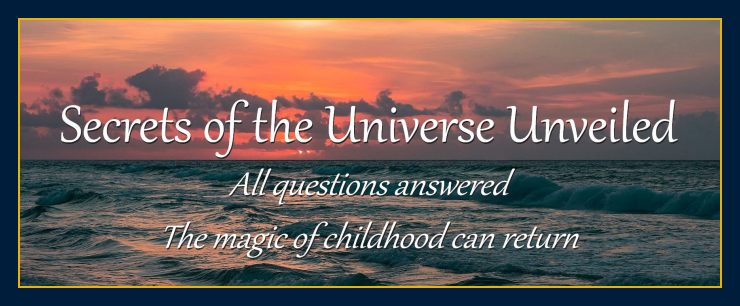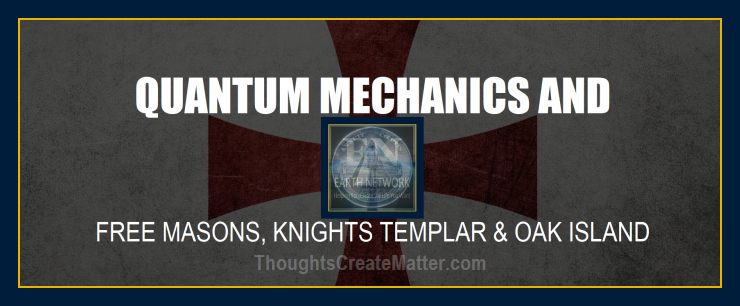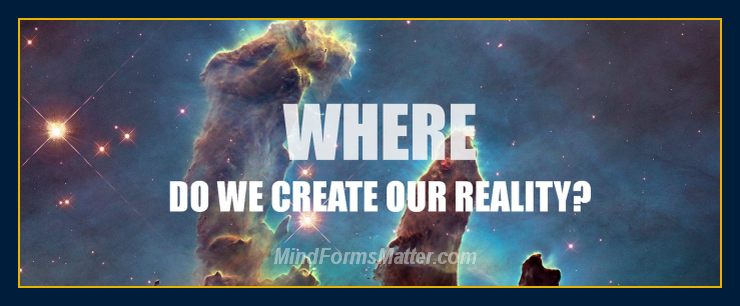 While the new theories are often attacked by holdouts, those who argue against the new findings cannot answer basic questions about the nature of reality.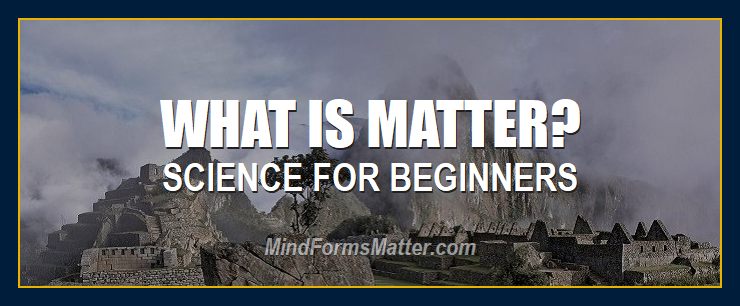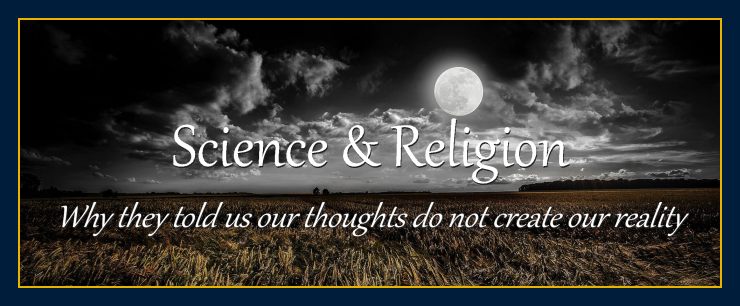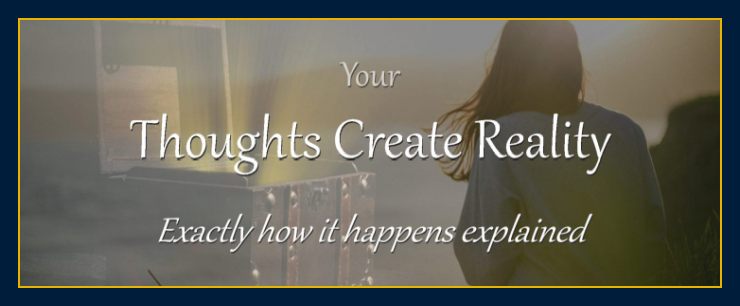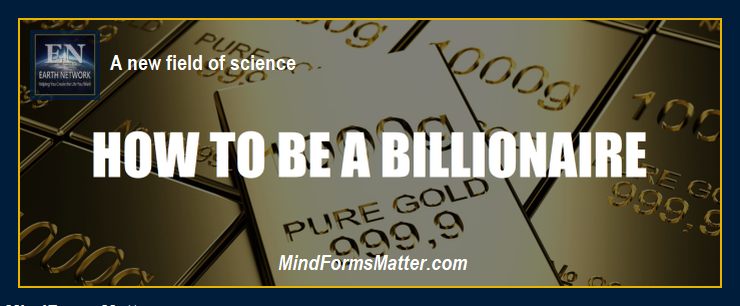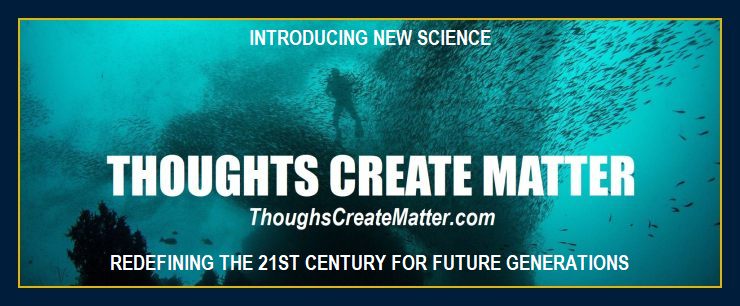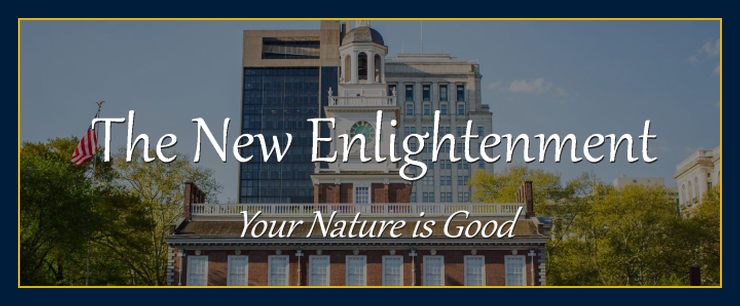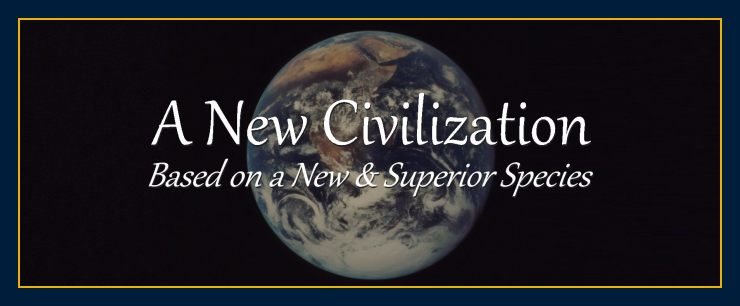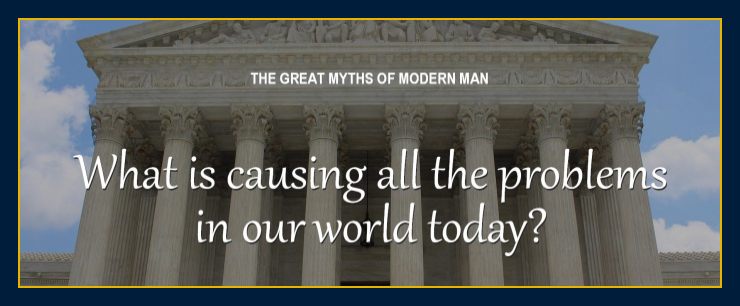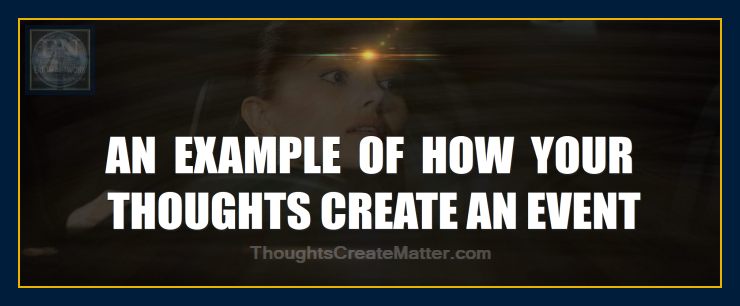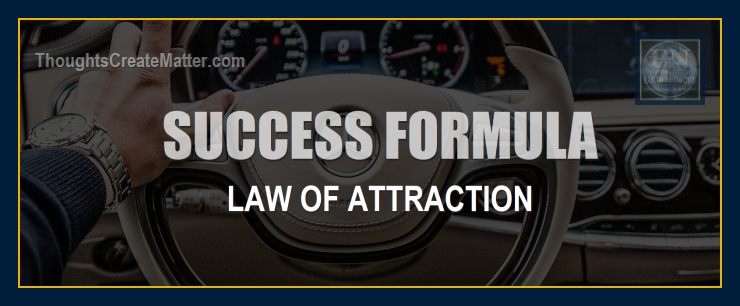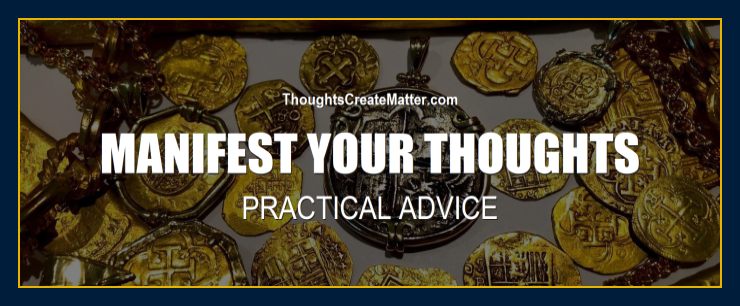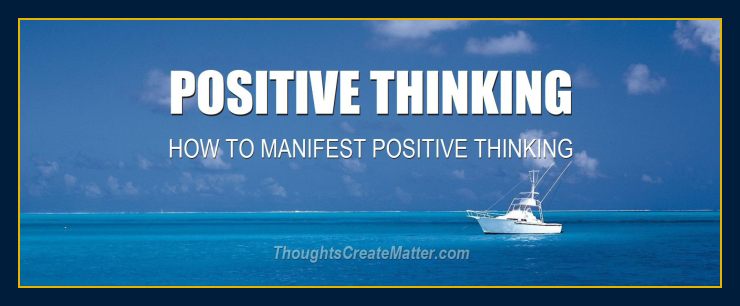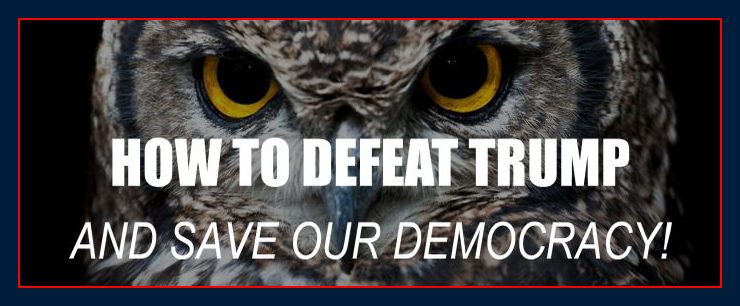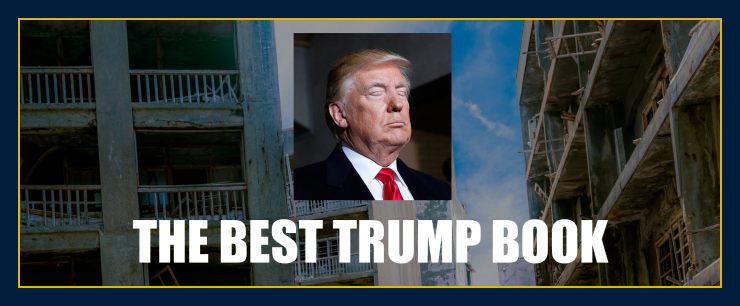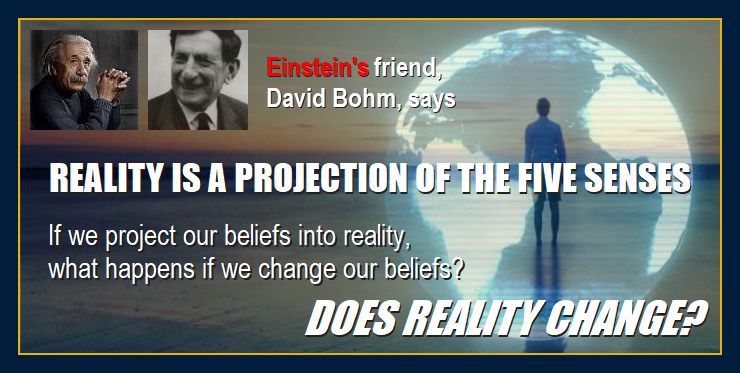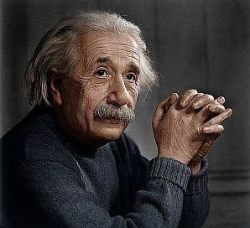 "Reality is merely an illusion, albeit a very persistent one."
― Albert Einstein
EASTWOOD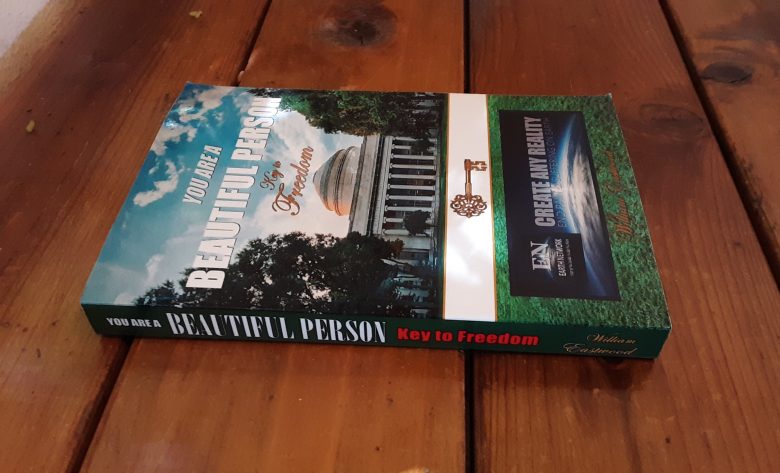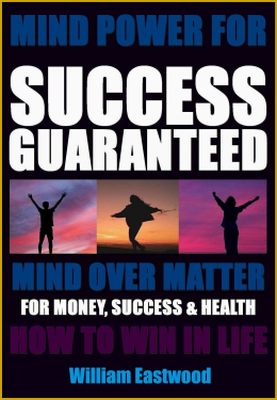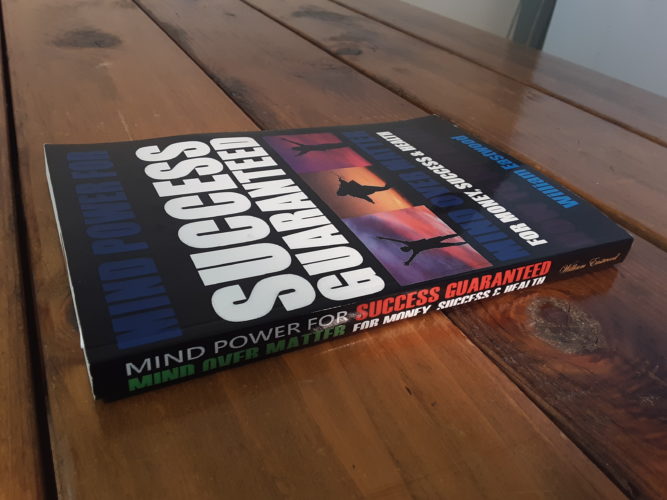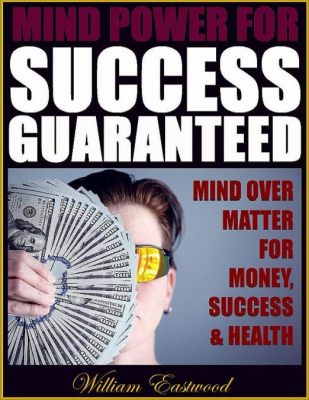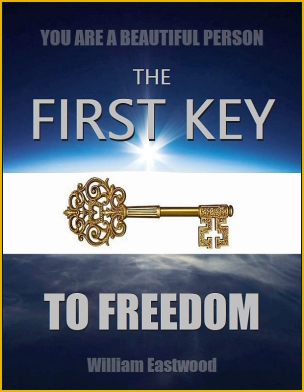 Open to any page, read a line, and it will change your whole day.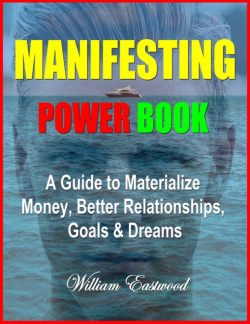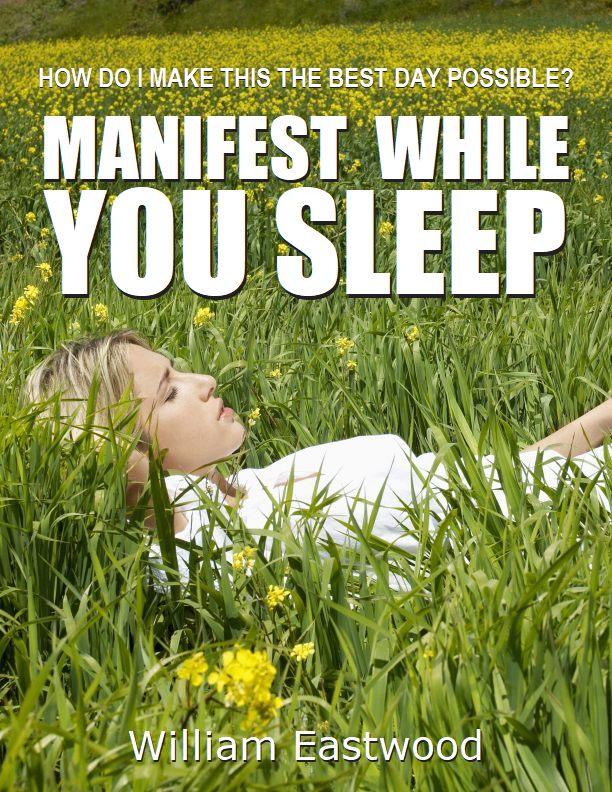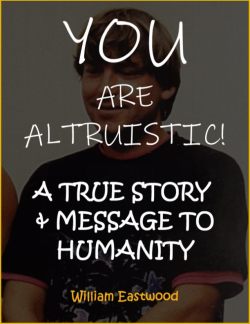 ---
Thoughts Create Matter Links
---
CATEGORIES: What is Donald Trump's core belief?, What is Donald Trump's worldview?, What can I do to defeat Donald Trump?, What are the beliefs and worldviews of Trump's supporters?, Introduction to metaphysical principles, The solution to all of humanity's problems. Click on our site and books to learn more.

What Are Donald Trump's Beliefs & the Worldviews of His Supporters? Two Outcomes for Civilization: Metaphysical Philosophy
Classic Dictator and Bully Tactics
Trump is appealing to the frustrations and fear of a segment of the population that cannot keep up with humanity's progress. His base seeks a return to a more primitive era of less liberty and more strict patriarchal control.
This is why we can't solve our problems.
The concepts conveyed in this website are within these books.