---

The author of this article, William Eastwood, worked for a Yale University professor on a secret invention at a private research and development facility at age 13. This is documented in the public record.
Eastwood's 45 year study / 25 books reveal that intensity, conditions and other factors determine when your thoughts are projected into events. He has a daily post to help you create the life you desire.
Founder of:
Internal Science.
International Philosophy.
The Inner UN.
The Altruistic Movement.
"C = Ef = M"
Will More Terrorists Attack?
Will Violent Trump Supporter Attacks Escalate?
---
Will more terrorists attack?
Will violent Trump Supporter attacks escalate?
I will answer these questions now.
Updated on 01/06/23:
Today is the two year anniversary of the attack on America and the problem persists even though there is something we can all do about it.
Updated on 12/26/22:
Who has Jack Smith subpoenaed and will he indict or arrest Trump?
12/07/22 UPDATE:
TRUMP COMPANIES FOUND GUILTY! How does this impact Former U.S. President Donald J. Trump? What will happen to Trump as a result of the family business guilty verdict?  Will Trump be indicted or arrested?
12/05/22 UPDATE:
What kind of president attacks his country's constitution? Trump is running for president. Attacking the greatest constitution in the world is the best decision if you are trying to lose votes. 
12/07/22 UPDATE:
TRUMP COMPANIES FOUND GUILTY! How does this impact Former U.S. President Donald J. Trump? What will happen to Trump as a result of the family business guilty verdict?  Will Trump be indicted or arrested?
11/11/22 related.
Mary Trump, has just warned Merrick Garland that her Uncle, former U.S. President Donald Trump, must be indicted before he announces his run for president or things will get worse.
The United States Criminal Justice System is a disaster. The Solution is to indict and arrest Trump and then create a new Department of Justice based on a new model, or wait for Trump to create his own Criminal Justice System after the United States becomes an Autocracy run by the Trump crime family.
More far-right attacks?
Does the Pelosi attack mean that we are going to see more politically motivated violence?
A far-right republican nation?
Will America become a dictatorship if Trump is not indicted?
---
United States Attorney General Merrick Garland, should have indicted former U.S. President Donald J. Trump a long time ago.
Why Trump is going to be indicted
---
The reasons why United States Attorney General Merrick Garland will likely bring Trump to trial soon. The United States Justice Department will indict and convict Trump.
Will more terrorists attack?
---
We are dealing with irrational people who are an ongoing threat to national security and democracy itself. QAnon supporters think that former President Trump will retake presidency, and investigations into Trump and homegrown terrorists involved in the Capitol siege could at any time motivate more attacks.
More domestic terrorists may attack because homegrown extremists want to continue fighting for their cause. Extremist Trump supporters are angered by the failure of Republicans to get elected.
Many of Trump's beliefs are derogatory and incorrect, yet they still have prevented him from being more severely harmed by the multitude of agencies attempting to hold him accountable for trying to overthrow American democracy and the United States of America.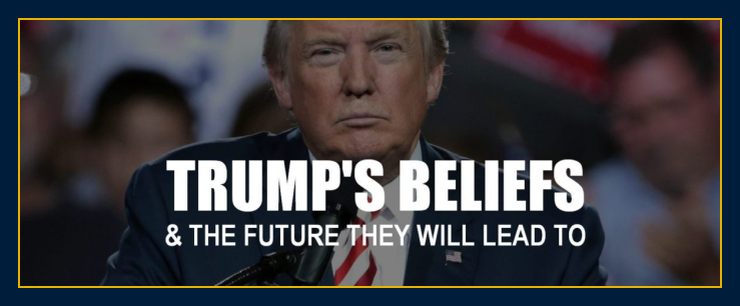 EASTWOOD
Trump will be indicted, arrested and sent to prison
---
Trump will be indicted, and he will go to trial and lose.
EASTWOOD
Previously reported:
These homegrown terrorists feel that their leader has been attacked, and this makes them angry. Extremist Trump supporters feel that Trump represents their cause. They believe that the leader of the free world and highest office supports their cause. Therefore, because Trump has been impeached and challenged by police and media, they feel as if their entire cause has been attacked. This energizes them to want to fight back.
Both encouraged and threatened, there is a risk of escalation of terrorist attacks.
Will violent Trump supporter attacks escalate?
---
Violent Trump supporter attacks may escalate because extremist Trump supporters were initially encouraged when Trump instructed them to seize the Capitol in Washington DC. Now they want to hold the ground they feel they have gained.
These right-wing extremists have traditionally been denounced and rejected by the majority of Americans. Many are racists. The fact that they made it into the White House in a violent war-like siege has charged their cause. This has excited them. They are glowing with the extensive media attention even if it is negative.
This is why there may be more Trump supporter violent attacks.
The FBI is warning that this is a serious threat. The threat still exists even after Biden's inauguration. The threat level will be at its highest during political events designed to hold Trump accountable.
Expect more angry rhetoric and republican political insanity that panders to Trump's base who are living in an alternative reality.
Take precautions if you are traveling when Congress is in session arguing that Trump must be held accountable. This is especially true if you are going to be traveling to a major U.S. city.
THE TRUMP PLAN:

BURN AND BOMB!
---
Educated people know what autocracies are like inside places like Syria and Afghanistan. That's why they do not like Trump, they do not want our country to end up like Syria or Afghanistan!  Share this with your friends and loved ones so that they know what it will be like. We need to protect our friends and those we love. It can happen here, the Republicans are already half way there.
Help support democracy, our planet and the survival of the human race!
TRUMP WILL BE INDICTED AND ARRESTED
---
Someone has been telling you this for years.
A powerful underlying threat
---
Officials are considering raising terror threat levels
---
America is on high alert for more attacks. The FBI warns of the possibility of armed protests.
The Washington Post reports that there are dozens on the FBI terror watch list who came to DC for the capital Siege.
What's next? Can we expect more violent attacks in US cities and states?
---
IS THIS A WAR? Are Trump attacks going to turn into a war? Has Trump started a rebellion that will turn into a full-blown war?
Probably not. Because the offensive is based on a series of delusions and false ideas, the long-term potential is dependent on maintaining the illusion that the election was stolen and other ridiculous notions.
As naive as the extremists are, the danger and the threats are real.
The attack at the US Capitol was planned. Who is behind the planning?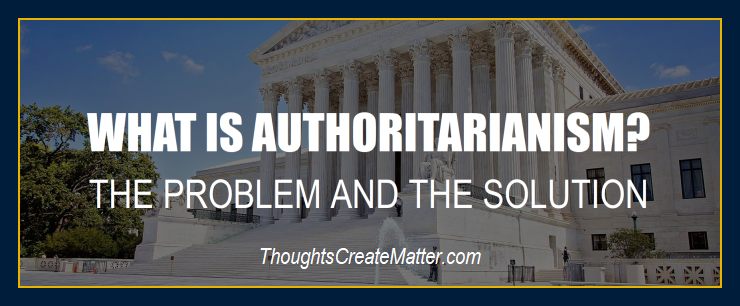 Security and troops are deployed in all US States and Capitol Cites
---
Defense officials are concerned. Feds warm extremist are embolden to carry out more attacks after the capital Siege.
Digital tips appear to show lawmakers working with extremist. The feds are examining videos and evidence supporting the claims that members of various police departments are involved in the Trump attacks.
Security is ramped up at all state capitals across the US. Troops and national guardsmen are surrounding state capitals in all 50 U.S. cities and states.
No one knows what Trump supporters are going to do next. It is possible that they do not even know. It is important not to fear the worst. It is unlikely that massive attacks will occur in any city, never mind all major U.S. capitol cities. It is possible that there will be scattered terrorist assaults major cities, but few if any in towns across the U.S. Most of the online chatter could be all bark and no bite. Nevertheless, the presence of armed forces and high security will discourage would-be-attackers.
The underlying cause of extremism and violence
---
The violent attack on the capital, and the continued press coverage has given oxygen to the Trump offensive and opposition to democracy. However, the actual cause of extremism and violence is a deeper scientific and psychological issue.
Authoritarians fit the profile of individuals inclined to promote violence. An authoritarian is a person that believes some people are superior to others. They believe that the superior people have a right to rule over the inferior people. In their own minds, their negative views of people justify acting violently on others.
The underlying reasons why we are having these problems in our country at this time are given on this website. When we know the cause of the problems we are experiencing, we can solve those problems.
Or we can start a war. However, those who call for war and violence demonstrate the same kind of simplistic black and white thinking that the extremist employ.
War is not the answer but the problem, which in 2021 is well known by the majority. There is a solution, but very few people are aware of what it is.
The solution has to do with understanding how powerful words and thoughts are. Trump has demonstrated how destructive words can be. His words have been adopted by his followers as their own beliefs.
Every aspect of the problem and the solution is given in the solution.
---
The human race is in the most important transition since the birth of self-consciousness
---
Lulu.com is the book manufacturer with the most up to date version of the book. Distributors such as Amazon, may be carrying older versions.
Available for you as an Ebook and paperback.
eBook
A diamond!
By purchasing through Lulu.com, you get these books DIRECTLY FROM THE MANUFACTURER and cut out the middleman! — most reliable source — fastest delivery — lowest price.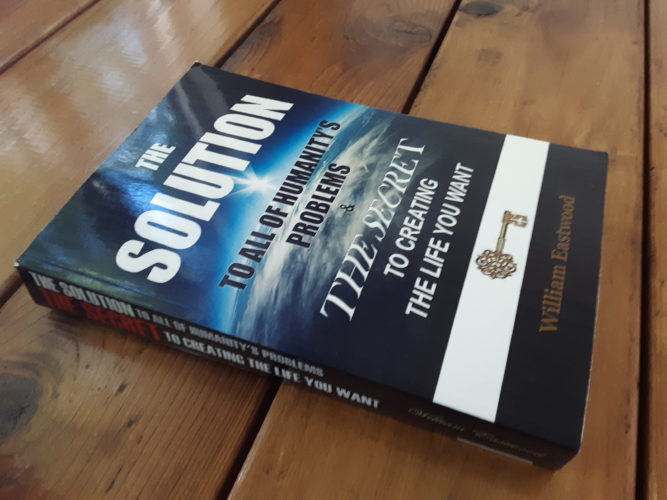 According to the new science based on quantum physics, and as triggered by Einstein's colleague, David Bohm, thoughts have real power to do great destruction. We have seen evidence of this in the attack on the White House.
If words have great power for destruction, they have even more potential to do good and to combat the problem. The solution, therefore, is to use words and thoughts for constructive purposes.
There is a powerful solution in our own consciousness and words
---
We do not have to start a physical war. We can use the same techniques Trump used but for positive and constructive purposes.
Trump supporters are in-effect, brainwashed by Trump. They think that the election was stolen. This delusion is what fuels and drives the violent attacks. Therefore, the way to solve the problem is to dissolve the delusion.
There needs to be a person like Trump, but of a positive and constructive disposition, to achieve this goal. The word needs to be used in a constructive, rather than destructive way.
The media tends to overplay Trump, and this gives his words more energy.
The solution to the problems we are witnessing is to have a constructive and forceful presentation of the truth. We need positive and constructive words to counter the ignorance.
There are millions of Americans that still believe the Trump lies. This is a result of a bigger problem of divided beliefs. This bigger problem is a result science neglecting to convey the nature of beliefs, thoughts and emotions and their power to manifest positive events.
Is this a civil war?
---
We are witnessing a long-term breakdown of civil society. This is happening because people have been radicalized by Trump himself. This is homegrown terrorism.
There is a threat to the people of this country, the Capitol, cities across the U.S. and lawmakers. Normally, such threats would be handled and responded to by the nerve center in the White House. The problem, however, is that the threats are in effect emanating from the White House because it is Trump who instigated the violence in the first place. Mar-A-Lago would hardly send out jets to bomb Mar-A-Lago
Why is this a civil war?
It is a civil war because organized groups of insurgents are attacking the government and other Americans. This could branch out into cities and towns across the U.S.
"Bring a gun." insurgents screeched in radical media recently, law enforcement warned. The mob riots in Washington DC were incited by the president of the United States. This is a President with mental illness. The president conspired by encouraging and inciting the mob riot of the capital of the US because he could not accept that he lost the election to Biden, and instead had to lie to his supporters, telling them he won in a landslide.
Unlike standard news reports, this article is a report and a solution. If you are receptive to the solution of the underlying problem, continue reading.
Everyone knows that America has been divided for some time. It should be no surprise that the polarization is now reflected in government, politics and social upheaval. The division in beliefs has created conflict and has manifested as a tumultuous clash within the White House and now in the lives of Americans.
Potentially the problem could expand, but no one knows for certain what is going to happen. Many authorities are suggesting, however, that this will be a long and painful period for Americans.
Why are Trump supporters planning violent attacks?
---
They are ignorant and want to blame others for their failures. The underlying problem is explained in my books.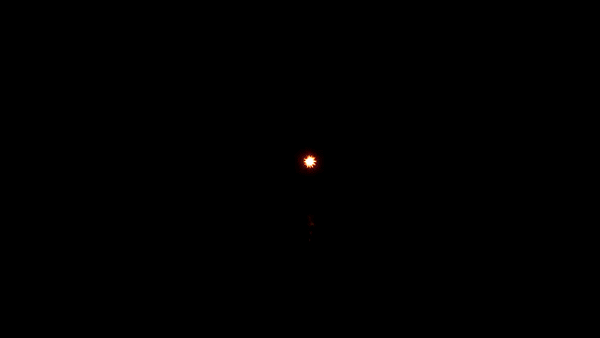 Will More Terrorists Attack? Will Violent Trump Supporter Attacks Escalate?
© Copyright, 2021, 2022, By: William Eastwood. All Rights Reserved.
Primary article concludes here.
Will More Terrorists Attack? Will Violent Trump Supporter Attacks Escalate?
---
Where when and why are Trump supporters planning more violent attacks in U.S. cities and states? It is unlikely that massive attacks will occur in any city, never mind all major U.S. capitol cities.
---
CATEGORIES: Is this a Civil War?, Are Trump Attacks Going to Turn Into a War?, Where when and why are Trump supporters planning more violent attacks in U.S. cities and states?, Why Are Trump Supporters Planning Violent Attacks?, The solution to social problems, US President Trump has mental illness, TRUMP RIOT!, What is the Cause of Violent Attack at the Capitol in Washington DC?, US President Trump is reckless, Trump is a psychotic egomaniac, Trump is a criminal, Trump is an evil dictator, True underlying reason President Trump & Putin are undermining our democracy. President Trump is a criminal organization boss, leader & bully. The root of Trump's and Republican's political and constitutional crisis, its cause & reason. Donald Trump & Putin want a return to patriarchal systems of government and family. Click on our site and books to learn more.


Classic dictator and bully tactics
---
Trump is appealing to the frustrations and fear of a segment of the population that cannot keep up with humanity's progress. His base seeks a return to a more primitive era of less liberty and more strict patriarchal control.
This is why we can't solve our problems.