---
The founder of Earth Network, William Eastwood, worked for a Yale University professor on a secret invention at a private research and development facility at age 13.
How Do My Thoughts Become Physical? How Do My Thoughts & Beliefs Create My Reality?
---
How do my thoughts become physical?
How do my thoughts and beliefs create my reality?
I will answer these questions now.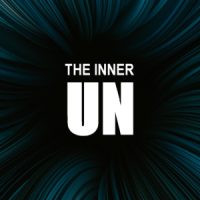 The Inner UN.
How do my thoughts become physical?
---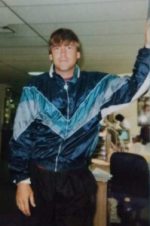 Your thoughts become physical by means of an algorithm that exists within consciousness itself. Like seeds, a thought contains instructions within it resembling DNA. When your sequence of thoughts have created the proper mix of desire, emotion and expectation, and when conditions are right, a thought will transform itself into an event according to definite laws of physics.
Conditions must permit manifestation. Other people can affect events and if you are manifesting a shared event their beliefs must also permit manifestation. Not all thoughts manifest. They must be believable and feel believable. Time is required. Purpose and the direction of your life are involved.
"Your thoughts become physical and your beliefs create reality below the subconscious. Exactly how they do it is the realm of Internal Science. "
— William Eastwood.
The universe is made of the same kind of substance as thoughts. Thoughts and matter are electromagnetic energy.
My books for EN provide more insights, tips and tricks that can help you to manifest what you desire. Additional details are provided below.
Thoughts are to matter as clay is to a pot. Each thought is an ingredient in the mix that determines the nature of the event you will experience.
As many ingredients go into a cake, many ingredients go into the formation of an event or object. The thoughts you have had in the past and those things you have dwelled on over a long period of time become your life.
Two opposing views of reality
---
There are two views of reality. Most of the world goes by one and we go by another. If you want help or advice based on the mainstream worldview, it is everywhere. But if you want something different that works, keep reading. If you want a science and way of thinking that will not result in division, school shootings, and personal struggle, you have come to the right place.
"If your thoughts create matter, what or who is doing the creating? If your five senses project your reality, what is behind that mechanism? This is where Internal Science comes in."
— William Eastwood.
Internal science is the study of the reality behind reality
---
If your thoughts create matter, what or who is doing the creating? If your five senses project your reality, what is behind that mechanism? This is where Internal Science comes in.
International Philosophy
---
International Philosophy is human application of what Internal Science designates as being true. International Philosophy deals with any subject psychology covers. If you want to know how to be happy, find love, live longer, stay healthy, manifest success, etc., you need International Philosophy based on the Internal Science paradigm rather than the mainstream contemporary psychology based on the mythical external science paradigm.
There are two views of reality, mainstream physicalism, and ours...
International Philosophy says you are good and can be trusted
---
One view — Internal Science (our term) also called the holographic theory of consciousness — is largely derived from Einstein's friend, David Bohm, and the other is mainstream physicalism. The two conflict; and all mainline sciences and contemporary mainstream psychology are based on physicalism.
Physicalism gives rise to survival of the fittest and evolution theory. Religions believe in physicalism and a corrupt physical world below a separate spiritual heaven. Religious worldviews assert that man is corrupt through the lens of original sin and evolution theory — cleaving two negative views together to reinforce what they believe to be the wickedness of human nature.
Because there is no time as we think of it, the theory of evolution is not possible. Einstein believed this (Click on link in article below). The 2023 physics discovery indicates the same.
One worldview says you cannot be trusted, and the other paradigm (ours) says you can. Both are right because whatever you believe, you create. However, the intrinsic truth is that you can be trusted. This is the reality underlying the reality we know. Consciousness is inherently trustworthy and good. When we are lost and have faulty beliefs then we make poor choices, but this in no way suggests that what you are is not good.
The ultimate rebuttle of physicalism is in personal experiential evidence and in facts proven through experiment.
The physical sciences and the majority view of scientists in the mainstream world today endorse physicalism. Yet, the view that everything is physical is not accepted by all scientists. There is a growing body of research among scientists moving in a different direction who have long ago discarded physicalism.
Internal Science and the holographic theory of consciousness
---
The empirical scientific evidence is conclusive. The science validates what Near Death Experiences imply. From a personal experiential point of view and from a scientific perspective, we know that consciousness does exist outside of the body.
Princeton University Study: Thoughts and emotions circle the earth
---
This is a unique study in which a global network of scientists are measuring the quantum effects of major social events. The thoughts and emotions of millions of people travel through the earth's atmosphere to interact with random event generators placed on different continents. These scientific devices register the effects of human thoughts and emotions in the earth's atmosphere.
The evidence of Internal Science and the holographic theory of consciousness is abundant and clear. However, it is still ignored by mainstream science.
As long as "the scientific authority" does not even consider Internal Science, there is a need for people to do so on their own. It is the only way we will solve world problems, advance ourselves personally and succeed as a civilization. Internal Science and International Philosophy represent the only viable unifying principle for humanity.
People do not yet know that their thinking is based on myth, and if you want to upset someone, you will likely do so if you challenge their worldview.
You can help others by introducing them to The Inner UN. But do not necessarily look to others for validation. Respect the opinions of others, but trust your own judgment.
People have the right to choose what they want to believe, and so you can accept a more accurate scientific worldview. No matter who you are or what your choices have been, you are basically good and you can trust yourself and your integrity.
Poor choices rather than bad people cause the problems in the world today, and these poor choices are a result of faulty beliefs.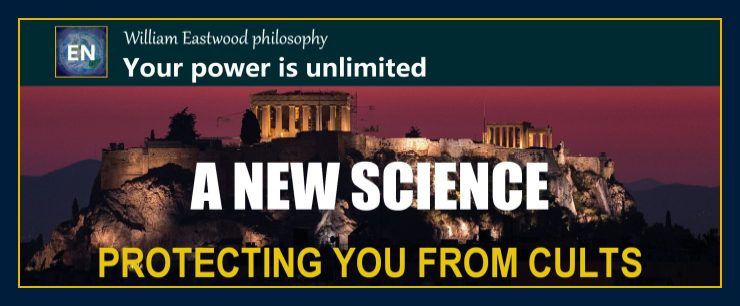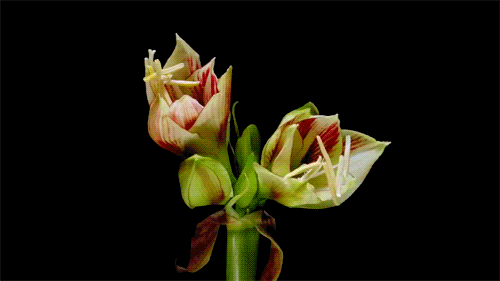 How do my thoughts and beliefs create my reality?
---
A thought continues to exist because energy cannot be destroyed. Your thoughts fall down through the subconscious to a level where they interact in a highly active area, combining with similar thoughts.
Your thoughts evolve on inner levels according to similar energies or are diminished when contrary beliefs, thoughts and emotions are held subconsciously or consciously.
As you think more on a subject, the energy of your thoughts spurs a growth process. When certain requirements are met and conditions are right, these probable events are propelled up onto the surface of the earth as physical events and specific objects.
FREE

daily affirmations and guidance

"The daily affirmation page teaches you how to create the events you want with your thoughts. If you read the affirmations on the affirmation page first thing when you wake up, you will change what happens on that day. If you continue every morning you will change your whole life. But if you don't go to this page, don't follow your intuition, or don't apply the principles, nothing will happen."
How subjective activity influence others and reality

Beliefs, expectations and assumptions create events. Beliefs and assumptions radiate as telepathic electromagnetic forces that elicit behavior from the other people that reflects what you believe and focus on.
The particular quality of thought you project resonates with similar energies in the field of probabilities, hence drawing probable events to you that are in keeping with your thoughts and beliefs.
An assumption is often a self-fulfilling prophecy. Expectations create and maintain the conditions and situations we create in our life, and are therefore extremely important. Each main assumption you have is modified by other and often contrary assumptions.
Conflicting beliefs are what make people weak and unable to manifest what they want.
You can determine which assumptions within you are greater by the nature of what you manifest.
In this way, your reality is a feedback system teaching you how to direct events into material events and objects.
What is a thought or belief?
---
The energy that forms a thought is the exact same kind of energy that forms physical matter. Both thoughts and objects are composed of electromagnetic energy.
"Your thoughts become physical and your beliefs create reality below the subconscious. Exactly how they do it is the realm of Internal Science. "
— William Eastwood.
Are thoughts or beliefs produced by the brain?
---
No, the brain is a receiver picking up the electromagnetic energy of the mind. The brain connects us to physical reality, but it does not create thoughts. Only consciousness creates thoughts.
Is a thought a belief?
---
An idea or thought you have is not automatically a belief. You have to accept the thought as being true before it becomes a belief for you.
Are some beliefs stronger than others?
---
Internalizing an idea as being true, makes that idea a belief you hold. If you then invest that idea with charged emotion, it becomes an emotionally-held belief that is powerful and able to manifest quickly.
What is intensity in a belief?
---
Intensity is a factor of emotional conviction. A belief held with a lot of emotional conviction has greater intensity than a belief that evokes little emotion in you one way or the other.

How can I manifest thoughts fast?
---
The more intense the thought, the closer it is to the range that forms matter. Emotional intensity is the factor necessary to propel non-material energy into material form.
My books can help you to improve your life.
50

years of research goes into every publication
Success Guaranteed works like magic to create whatever you want, no matter what it is
---
Lulu.com is the book manufacturer with the most up to date version of the book. Distributors such as Amazon, may be carrying older versions.
What determines how fast a belief, thought or emotion materializes?
---
The more intensity a belief has, the more quickly it will materialize, and the more likely it will endure and maintain physical form. Intensity is a factor of emotional conviction.
"Your thoughts become physical and your beliefs create reality below the subconscious. Exactly how they do it is the realm of Internal Science. "
— William Eastwood.
Can I change my beliefs to improve my life?
---
If you improve your beliefs your life improves. The opposite also applies. Click below for slightly more advanced instructions on how to manifest what you want with your thoughts.
What happens when I change my beliefs?
---
Be careful what you believe. Accurate and expansive beliefs can liberate your potential and make all things possible for you. But doubts and lack of faith will move you in the wrong direction. The belief that something cannot be achieved, that is difficult to enjoy your life, do what you want to do, or become what you want to be, will always work against you.
When we are young, we inherit our parents and societies beliefs, and then at about age 13 we begin to question what we unthinkingly accepted as a child.
In adolescence we develop our own belief system. Sometimes it is similar to what we learned and conforms to the values of our society, and sometimes it is different.
Take the higher path
---
Lulu.com is the book manufacturer with the most up to date version of the book. Distributors such as Amazon, may be carrying older versions.
Available for you as an Ebook and paperback.
TAKE THE HIGHER PATH
BRAND NEW EDITION: Published November 26th, 2023.
eBook
A diamond!
BRAND NEW EDITION: Published November 26th, 2023.
RECOMMENDED: Our most extensive eBook.
"It's like having all six of our websites at your fingertips. It also contains my best practical insights to help create the life you want that's not on any of our websites." — William Eastwood.
"People who go around learning on their own often turn out to be pretty interesting themselves." — Carolyn Battista, 1979 interview of Eastwood at age 16.
Can I change my beliefs?
---
Yes. You can change your beliefs, and new beliefs may serve you better.
How do I change my beliefs or thoughts?
---
The constant mind chatter in your head is usually a dialogue with yourself stating what you do and do not believe. Just change the dialogue. If you want new beliefs, tell yourself what you believe, and feel the reality of the new belief. Affirmations are one means to do this. Great books are another.
My course, "You  Are a Beautiful Person…" explains the importance of natural positive emotions, passions, desires and thought patterns. To simply lie on the beach in the sun full of positive emotional energy is therapeutic and conductive to health and wellbeing. Everyone needs time to just "be." Such states of positive focus and emotion provide the backbone for successful beliefs and living. I cannot overstress this point.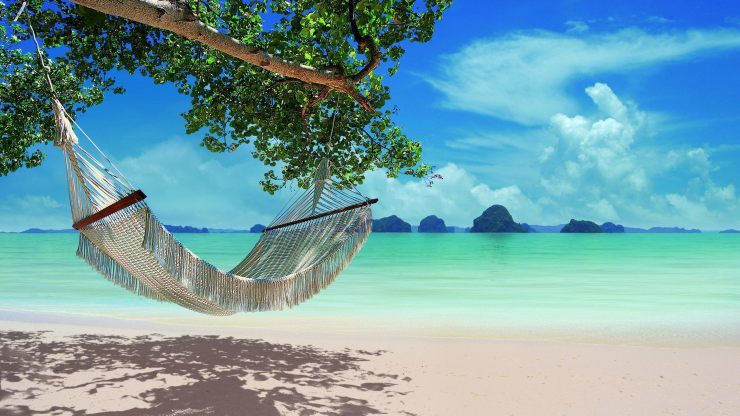 ---
Beautiful • Extensive • Advanced
New edition 2023.
50

years of research goes into every publication
YOU ARE A BEAUTIFUL PERSON 
---
A complete course with everything you need to know to create what you want in life that emphasizes the fact that your spirit is altruistic.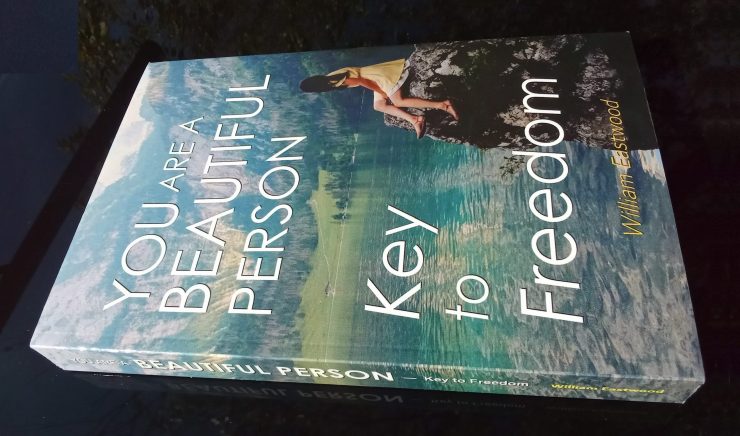 The importance of beliefs
---
As important as your physical life because they create it.
How important are core beliefs?
---
Core beliefs organize our internal and exterior personal reality. A core belief can be negative or positive. A core belief could be I am an unworthy person, or I am a sinner, or something is wrong with me. Such beliefs will  generate their own thoughts and activate memories in you that conform with their promise.
Such negative beliefs will make you feel bad about yourself and will result in accomplishment ceilings. You will not be able to find happiness and satisfaction in life because you will punish yourself for who and what you think you are.
It is therefore imperative that we adopt positive beliefs about ourselves, others and the world we live in.
50

years of research goes into every publication
MANIFESTING POWER BOOK
---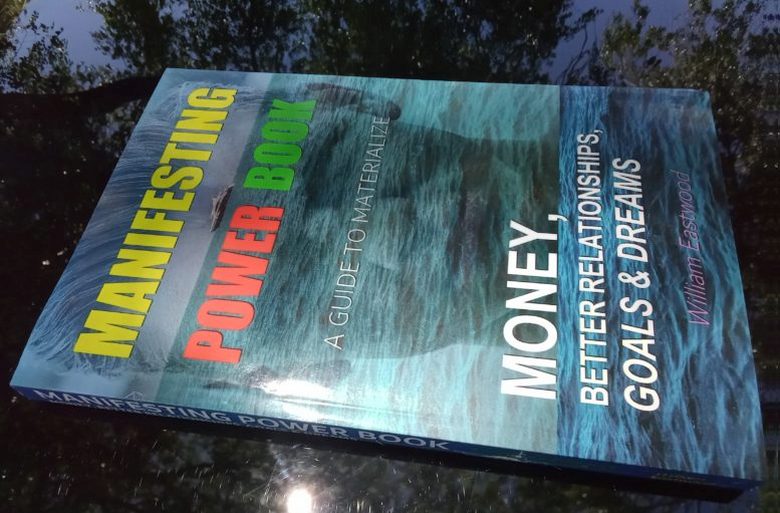 Can my beliefs change my emotions?
---
Because beliefs generate thoughts and emotions, changing your beliefs for the better can free you of anxiety, worry or any other negative emotions.
45

EASTWOOD
45 years of research goes into every book
What are you going to do to change your life?
---
.
Can changing my beliefs rid me of fear?
---
Absolutely. If you are filled with fear, or suffer any psychological disharmony, the solution is to change your beliefs. But don't just adopt a new philosophy for the sake of something new. Adopt accurate beliefs that will do more than relieve you temporarily, but will lead to lasting success and happiness in life through thick and thin.
Are you too busy to read a book?
There's a fast and powerful way to manifest your goals.
Just listen, learn and manifest
---
50 years of research goes into Eastwood's audiobook.
Just listen to this book.
It contains all the daily affirmations and lessons you need.
---
Affirmations and guidance from the Earth Network daily affirmation post.
Everything you need to know to manifest your goals.
Also available in eBook format
---
The eBook is the same book, but more affordable.
"How Do I Make This the Best Day Possible? Manifest While You Sleep."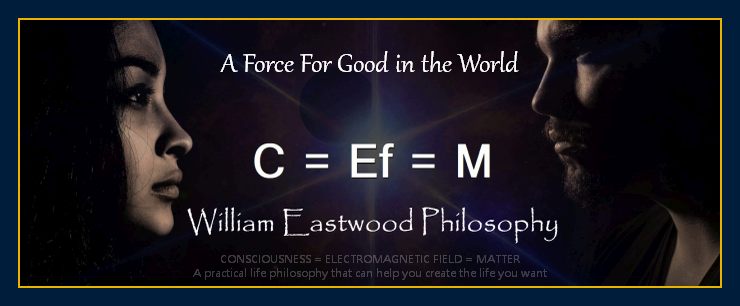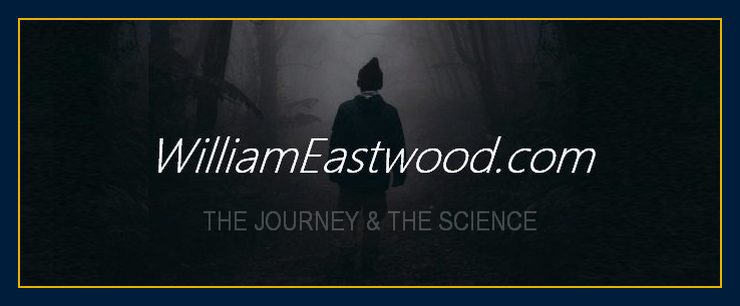 Can beliefs remove limitations?
---
Beliefs are your get-out-of-jail-free card in more ways than one. Not only will they free you of anxiety or uncomfortable emotions, but they will literally manifest a new reality for you. Then both your inner and outer life will reinforce each other.
"As our circle of knowledge expands, so does the circumference of darkness surrounding it."
― Albert Einstein
Humans have been pulling other humans down for generations. This is done in many ways. The core belief of our civilization is a miscalculation that is driving humanity's problems. Negativity and degradation are out of control. The world is in a downward spiral. The Altruism Code stops it all now.
45

years of research goes into every publication
A new international constitution to unite the world
---
A constitution for individuals and nations
---
The Altruism Code provides the way and the means
---
THE ALTRUISM CODE  is a reset button for civilization. Lets put an end to cruelty in the world and begin creating something better.
Seeming evils from the war in Ukraine to evictions, incarcerations and lawsuits are symptoms of a flawed model rather than flawed people.
Civilization is in transition. Great sweeping changes are taking place. If you take this path, you will not be adversely affected by moving with the mass currents, but will instead move in the right direction with the right science. We will be creating a new civilization.
"The Altruism Code - Your Protection" — A Constitution for a new civilization
Available in eBook and paperback.
Do specific beliefs lead to corresponding specific outcomes?
---
Yes. When you hold specific positive beliefs, they lead to corresponding specific events and circumstances.
When you look around you in your own environment, all the objects and the characteristics of those objects reflect what is in your mind. Your personal reality is a perfect mirror image of your belief system, thoughts and emotions.
If you visualize a new blue car, you tend to get the color blue when you buy a car or are given a car. Other characteristics also reflect dominant thought patterns. Intensity is the primary factor
If you are always extremely upset at certain malfunctions, then that intensity may override your positive thoughts on the issue. If your air conditioners have always broken down in your previous cars, you may have to make an effort to change your pattern and think in terms of having a good air conditioning system.
What I'm trying to say is that every single specific aspect of your life reflects the specific belief that created it. You don't just go out and think positive, and then positive things happen to you.  The matter is far more complex than that.  The way it works, however, is truly miraculous.  Whatever you focus on you can create, specifically!
As your beliefs, thoughts and emotions work together to manifest as your reality, your inner psychological life will reinforce that new reality. In other words, suppose you manifest something you've been wanting for a long time. Your reaction would probably be one of jubilance. The jubilance you feel would then act as a structural reinforcement.
Belief and emotion will tend to maintain the new event that you manifested, perhaps through the rest of your life. If, at any time your positive attitude towards something new wains, and you begin to think of it as a humdrum experience, then the energy behind the manifestation will weaken, and you may lose what you have.
Is changing beliefs the best way to change my reality?
---
The most powerful way to change your reality is to change your beliefs. That is easy to do if you if you have faith that you can change your beliefs.
Think of beliefs as being assumptions. It is easy to change your assumptions. You can look at your surroundings and say this is beautiful or you can say every day is the same and I am sick and tired of this. Any time you make an assessment in your mind you are reinforcing a belief. The way to change beliefs is to change your attitude and mind chatter in a positive direction at all times. Then you change the whole mix rather than just one line of thought.
The idea that you can't change your reality I live the life you want is a false belief.
Always remember that beliefs are tools. You can use your beliefs to accomplish anything. If you believe you can do something, the belief that you can do it helps you to do it.
QUANTUM PHYSICS MIND-BRAIN MODEL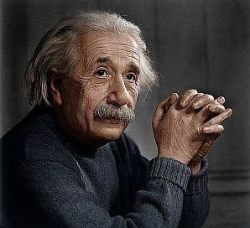 "Reality is merely an illusion, albeit a very persistent one."
― Albert Einstein.
50

years of research goes into every publication
Journey Out of the Illusion
---
Journey out of the illusion
How many times have you heard it said that if you can believe it you can  achieve it? what you believe you can do you can do, and if you do not believe you can you cannot.
Create any reality you want now using your thoughts and beliefs to change your reality!
"Your thoughts become physical and your beliefs create reality below the subconscious. Exactly how they do it is the realm of Internal Science. "
— William Eastwood.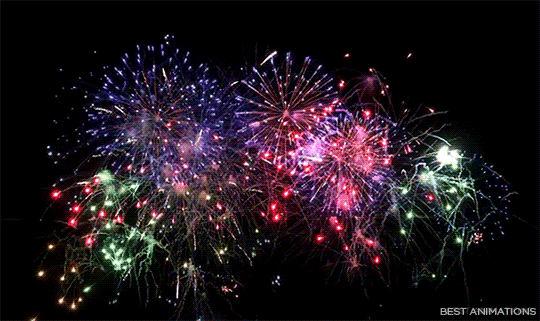 How Do My Thoughts Become Physical? How Do My Thoughts & Beliefs Create My Reality?
---
Copyright © 2019, 2020, 2021, 2022, 2023, By: William Eastwood
Primary article concludes here.
An example of a powerful and profound insight that could be your most advantageous core belief, is the idea that consciousness creates matter. Your thoughts create your reality.
Your brain is a receiver, picking up aspects of the field of consciousness of which you are and collapsing it into a body and physical matter.
Once you get to the point where you realize that your thoughts create matter, you are able to free yourself of all limitations.
Be sure to read my previous article: What Will Bring About a New Era of Enlightenment, Peace, Love & Progress for Humanity? 
How Do My Thoughts Become Physical? How Do My Thoughts & Beliefs Create My Reality?
A revolution or renaissance is caused by a change of beliefs on the part of many. My websites, particularly this one, are oriented along those lines.
---
Categories: How do my thoughts and beliefs become physical questions answered. How do my thoughts become physical? How do thoughts & beliefs materialize? Do my beliefs create my reality? What Happens When I Change My Beliefs? Your Get-Out-of-Jail-Free Card. When Myths Die, Behavior, Values, Laws, Institutions & Civilization Evolve: Your Get-Out-of-Jail-Free Card. Basic scientific questions and answers about thoughts and beliefs. Common questions about thoughts and beliefs answered. Click on our site and books to learn more.
The concepts conveyed in this website are within these books.