---

Eastwood worked for a Yale University professor on a secret invention at a private research and development facility at age 13. "My study and 45 years of research shows that intensity, conditions and other factors determine when your thoughts become matter."
A public record of Eastwood's interview.
A MENU of 500+ FREE ARTICLES by Eastwood.
Is it possible that thoughts create matter?
---
Do thoughts create matter and is it possible that everything we have been taught is a mistake — is false? As profound of a question as that is, it is a question many are asking, including scientists.
If you do not already know the answer to that question, find out for yourself if thoughts create matter. Look at the science (scroll down) and test the principles in your own life. We already know the answer (scroll down).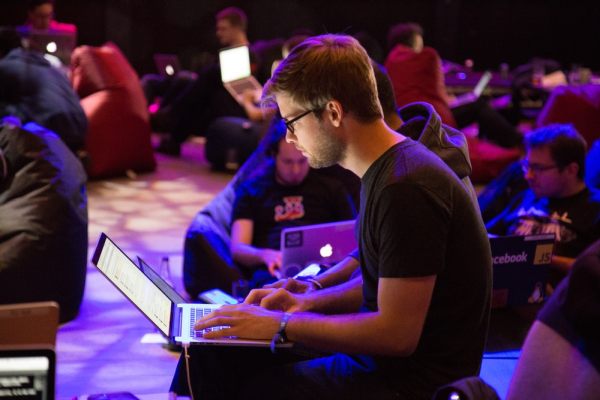 ---
Both thoughts and matter are composed of electromagnetic energy, but scientists do not know what electromagnetic energy is.
If thoughts formed matter, wouldn't science know?
---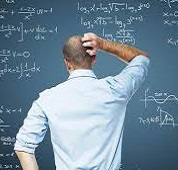 The scientific establishment does not know what an electromagnetic field is, and since everything is an electromagnetic field, external science does not know what ANYTHING is.
If you ask a scientist what an electromagnetic field is, 99% will say "it is a fundamental entity, it's not made of anything else, it just is what it is." They leave that question to philosophers because they cannot answer it.
Internal science, however, is another matter.
THE 21ST CENTURY'S MOST INFLUENTIAL THEORETICAL PHYSICIST, DAVID BOHM
Thoughts create reality: The holographic theory of consciousness
---

Physicist David Bohm, — who Albert Einstein called "a kindred spirit," and whose Ph.D. thesis — being top secret and classified — was awarded at the University of California at Berkeley by none other than Robert Oppenheimer — tells us that our physical reality is a holographic projection of the brain and five senses.
Many top quantum physicists do say thoughts create matter. Cornerstone 20th century quantum physics.
Institutions by William Eastwood
International

Philosophy

 
Internal Science
 The Inner UN
The Altruistic Movement
.
Reemerging 40 years after working for a Yale professor in a research and development facility on a mysterious invention at age 13
— a modern version of an
astrolabe
accurate enough to be used by surveyors — and
Publishing 20+ BOOKS and 500+ FREE ARTICLES in five years
JUST PUBLISHED, MAY 31st!
A free library and treasure trove of information you will get nowhere else
---
Seven points to create effectively
---
Follow your bliss.
Focus on the end result you are after.
Understand reality and apply conscious creation principles correctly.
Do not let things happen to you, go out and make things happen.
Make whatever you want, something you have to do.
Be determined, persistent and do not stop.
Apply co-creation principles (work with your inner self).
.
When you learn to control your thoughts and keep them focused in a particular positive way, you take a giant leap in your life. Most people cannot do this and never learn how to create beautiful events in life.
AFFIRMATIONS AND ADVICE POSTED DAILY
Free daily affirmations and guidance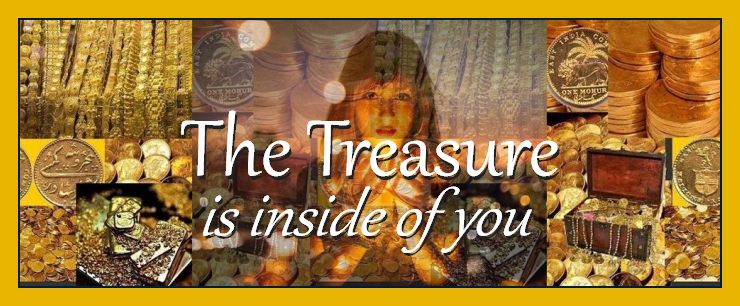 YOUR THOUGHTS CREATE YOUR REALITY
Your life is a fantastic hologram you are creating.
If you create it, you can change it.
A journey of discovery like no other
---
The Internal Science and International Philosophy of William Eastwood.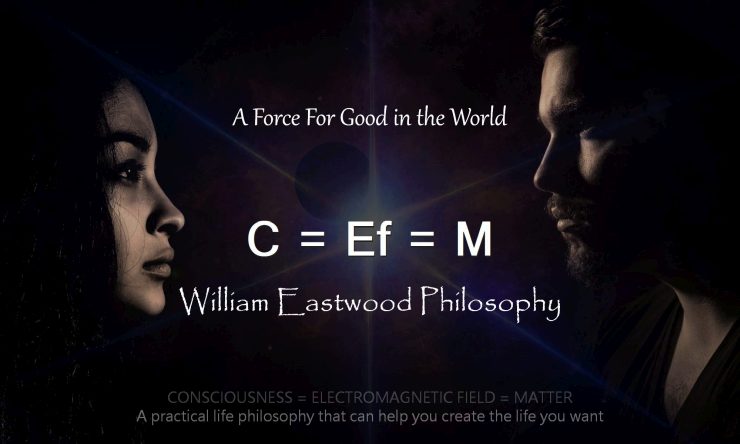 "I will tell you how to create world peace."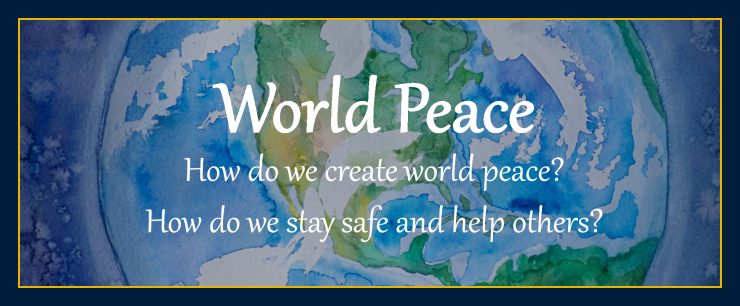 "Consciousness is altruistic, and that means that you are an amazing, powerful and beautiful person."
— William Eastwood.
CONSCIOUSNESS CREATES MATTER: Scientific Proof & Facts: Thoughts Create Matter
---
Does consciousness create matter?
Can your thoughts create matter?
What are the scientific facts and proof that thoughts create matter?
I will answer these questions now.

The Inner UN.
What are the scientific facts and proof that thoughts create matter?
---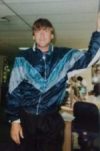 Science is in paradigm-shift and is divided. Thoughts create matter on a level of consciousness beyond the reach of scientific instruments and so the kind of poof we seek is not necessarily available.
The holographic theory of consciousness is largely based on the science of David Bohm. While the scientific method is reductionist and dissects to understand, Bohm's science is holistic, thus allowing Bohm's Internal Science to understand consciousness and External Science to fail to understand.
The holographic theory of consciousness says that the information in the whole is contained in each of its parts.
Electromagnetic waves have an infinite information storage capacity. When waves interact it is called interference and the original information from each wave in an interference pattern survives and can be extracted from each wave and read regardless.
Based on this view, the brain is understood to be a transmitter and receiver of information. The brain is a bioelectrical organism. The brain draws from the electromagnetic interference patterns that exist around us at all times. The brain thus draws from all information and adds new information to the whole.
Information is not stored in the brain, it is stored in the electromagnetic fields around us. Your thoughts, emotions and memories are not dependent on the existence of the brain. You exist as an individualized portion of the entire universe of information or what Bohm called the holomovement.
Your consciousness is a portion of the total electromagnetic field of the entire multidimensional universe.
Scattered thoughts display incoherence, meaning they go off in all directions from their point of origin, whereas focused thoughts are coherent like laser light. Focusing beliefs, thoughts and emotions is thus the key to personal power and the ability to both pick up information intuitively and manifest goals physically.
The brain, Bohm says, "may act like an antenna" to pick up information from the entire field of information of the universe.
Bohm says that if the mind is preoccupied with outer levels of reality, it is less able to pick up subtle information from the electromagnetic field. To pick up information from any source requires tuning to the frequency of the information sought.
The heart and body must be in coherence with the information of the subtle energies sought in order to experience profound intuition and identification.
To increase your bioelectrical sensitivity requires focusing and tuning the mind.
Bohm indicates that the "explicate order" (physical reality) is a projection from the "implicate order" (an inner reality of information) which underlies everything. Information guides the process by which matter is organized as the forms we then perceive. The collapsing wave function enters in, thus introducing the role human consciousness plays in the formation of the universe. Without an observer there is "only" electromagnetic energy containing information (consciousness).
Internal Science and International Philosophy adds its own unique perspective in a way that makes sense of Bohm's holographic universe.
"Inner nonphysical probable events are selected according to our beliefs, thoughts and emotions and thereby projected and experienced as being physical by our five senses. My books and articles explain how you control the process."
— William Eastwood
I offer the practical, easy to understand International Philosophy application of these scientific principles.
"Your thoughts create matter. Because your life is a projection of your thoughts and beliefs, you can create what you want in your life."
— William Eastwood
Many top physicists do know that thoughts create matter
---
Your thoughts can and do create matter. It is the rest of science, media and the world who do not want to listen to what they are saying.
Science is in paradigm-shift. Internal Science and "the holographic theory of consciousness" are replacing physicalism. These are two terms to explain the new scientific paradigm showing that thoughts can and do create matter. From a level below the subconscious, events are projected by the mind and five senses.
The science can help you to understand how thoughts create matter. Understanding strengthens beliefs and your ability to manifest what you want in life.
William Eastwood's books are easy to understand. Universal author and International Philosophy designate universal appeal and simplicity and ease of understanding in every country, even after using Google Translate or translation apps.
Who is William Eastwood?

As far as we know, neither Albert Einstein nor physicist David Bohm worked for a professor from one of the world's top ten universities at age 13, but Eastwood did.
"You can attract and manifest wealth, money, love, health or anything you want."
— William Eastwood.
I spent decades making my philosophy of life so simple and easy to understand that people from around the world began seeking out my free articles. It is based on the idea that your thoughts are projected into events and objects, and that by focusing on what you want with joy and appreciation, you can create anything in life.
I could have continued on the path I was on as a teenager, but I didn't want to. Even as early as age 12 I knew that the basic theories I would be required to learn in any university course I could take were false. It made no sense to me to continue my education to learn myths.
In high school and technical school I felt stifled. It was a negative experience and it was simply wrong. I had no choice but to go off on my own. And so I spent 45 years creating my own science and philosophy.
I consciously made a decision to forgo the conventional path of acclaim. Physicalism was leading humanity into a very dangerous dilemma. My life purpose was always to introduce a new science and philosophy to lead people out of the dangerous situation the world was in.
"I founded Earth Network of Altruistic, Autonomous Individuals to do exactly that.
I began testing metaphysical principles as a young child and now have about 50 years experience with results I can transfer to you.
I know what works and what doesn't work. I owned three large homes on the coast of Maine, USA by age 22.
I can tell you what you can realistically expect and I know all the secrets, and all the mistakes most people make.
I discovered the concept that your thoughts create your reality in 1970 or earlier, and at age 12 I initiated a unique study that has lasted for over 45 years.
The holographic universe is just a concept to most people but not to me. I lived my life according to the principles of the holographic universe paradigm before David Bohm even published "Wholeness and the Implicate Order," and Bohm was Albert Einstein's trusted friend and colleague.
My first major test of the concept happened when I was about 12.
I applied the principle that thoughts create matter using visualization. I imagined myself a great architect and solar inventor reducing America's fossil fuel dependence and in the limelight. After doing that I felt a strong urge to take certain actions. I picked up a pencil and I began drafting the solar heated and cooled homes I was conceptualizing in my young imagination.
Within a year I was working on an invention in a research and development facility owned by a Yale professor, but that was only the beginning.
As a freshman in high school my low-income 100% solar heated and cooled homes were being built in my home town. By age 18 I had a contract with the American Supply Company. At the Capital of the constitution state the eyes of the world were on me as I unveiled a full-scale model of my modular solar system at the annual energy exposition in Hartford Connecticut.
Solar design was never my consuming passion. Each achievement was a test of what would become international philosophy.
The people of earth need a global philosophy everyone can agree on to unite humanity and to bring about the vast potential of our civilization and all its individual members. 
45 years after my decision to go off on my own, and the world is still hypnotized by a faulty scientific paradigm that is causing civilization to crash. We have no central science everyone can agree on, and this produces divergent views on everything. This is incoherence, or thoughts going off in every direction.
I have a replacement — Internal Science and International Philosophy.
Only Internal Science can unify the world because it is based on quantum physics rather than disproven physicalism. Internal science and international philosophy can create coherence, or the thoughts of many people in alignment and thus powerful and able.
This is the only paradigm that can unite the world because it is the only one that is fundamentally accurate.
Your senses construct the reality they perceive.
If you do not see the objects behind you, they do not exist physically. There is a field of infinite probabilities behind you. When you turn to see what is there, then you collapse one specific probability from an infinite range of probable events.
Your beliefs, thoughts and emotions specify which probability will collapse into apparent matter.
When we do not understand how we create our reality, we keep doing the same thing over and over again, yet always falling short of our primary goals. At some point we make a compromise and settle for less in our life, telling ourselves "this is just how it is," and we live our life unfulfilled. This is completely unnecessary.
It is time to realize who you are and the powers you possess to create your reality exactly as you want it to be. I will tell you how to do that in very precisely and in simple terms in my books.
CONSCIOUSNESS CREATES MATTER: Scientific Facts: Thoughts Create Matter
---
Thoughts create matter provides the education and plan to transform your life and solve world problems that is lacking in our world.
How you are creating a three-dimensional movie—your life
---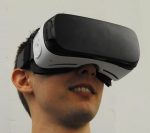 Imagine that in your living room you put on a holographic headset. At the click of a switch, you seem to no longer be in your living room.
Your senses are now telling you that you are actually on a tropical beach. As you reach down to touch the imaginary sand, sensor pads in gloves you are wearing give the sensation of pressure on your fingers.
This is an analogy to explain the purpose of your body and brain. Your body and brain are like a holographic headset that allows you to perceive a 3D movie you call your life.
There is no singular, one-world time-line.
You do not progress in a linear manner within time from birth to death.
You are not a three-dimensional self moving through a three-dimensional world from birth to death.
You and the world do not exist that way.
45

years of research has been put into a collection of powerful books that show you how to create everything you want in life.
Books by EARTH NETWORK
---
Written for Earth Network by William Eastwood.
"All my books are focused on the most important thing to know in life
---
"How you can create what you want in life in a much easier way than we were all taught."
— William Eastwood
MANUFACTURER DIRECT!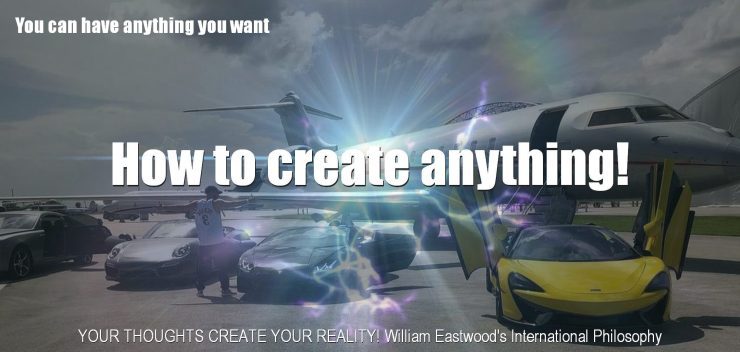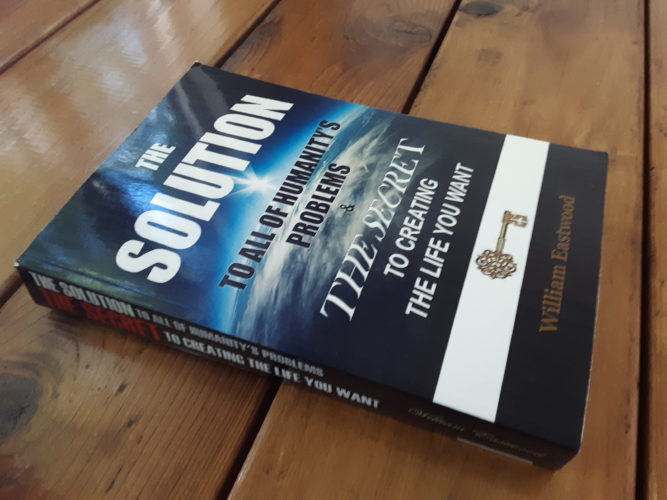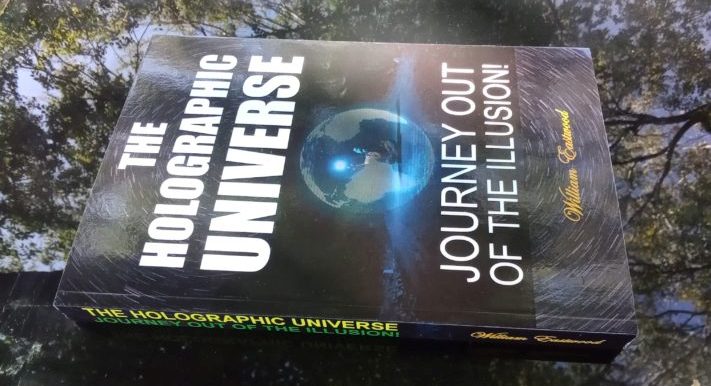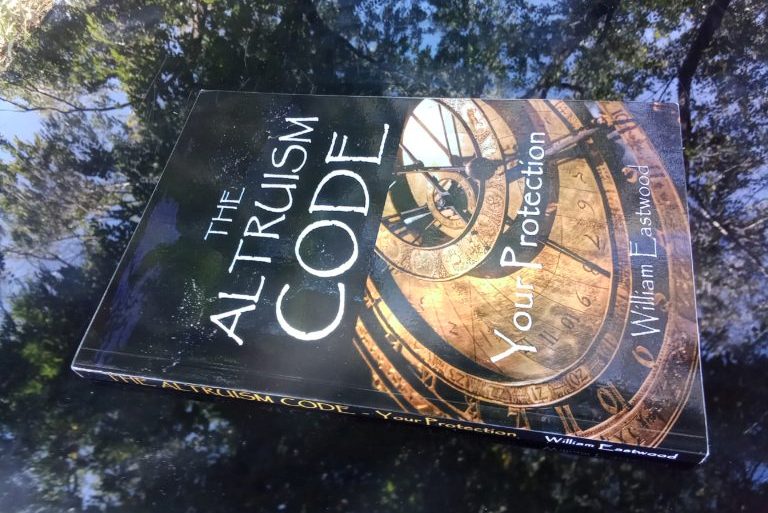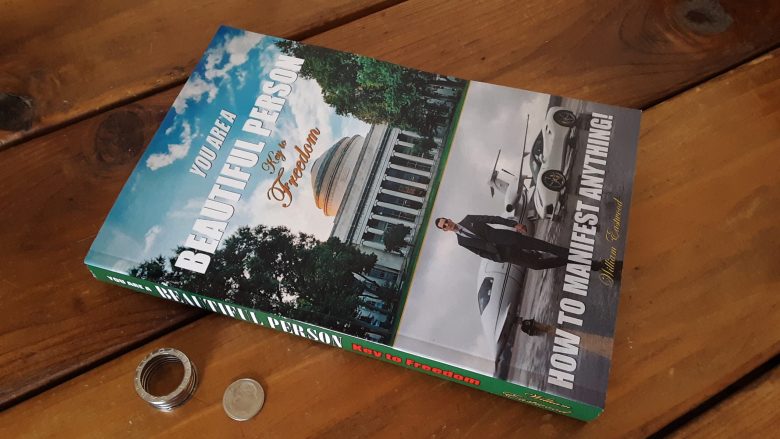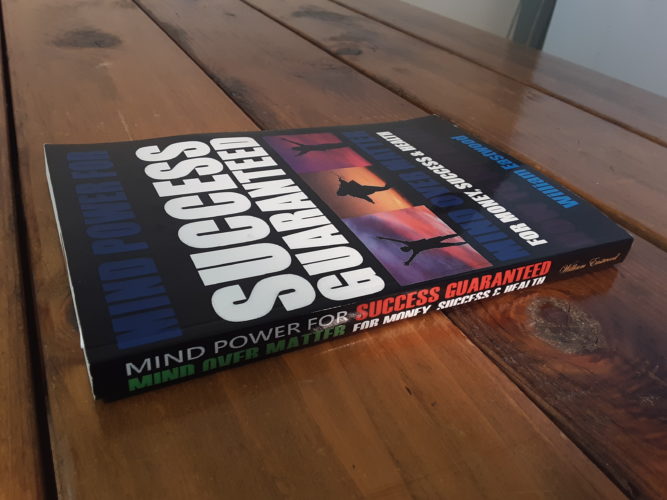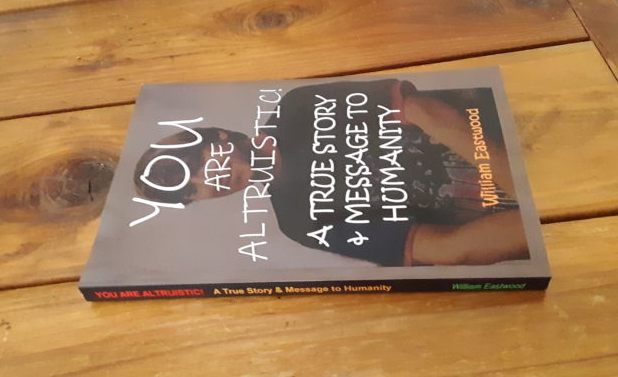 The secrets in all my books can be used to achieve any goal, no matter what it is. Every book is loaded with tips, secrets and insights that will help you to manifest your goals and dreams. Nothing is a higher priority than your own self and life. The path to your dreams is right here.
45

45-years of research goes into every publication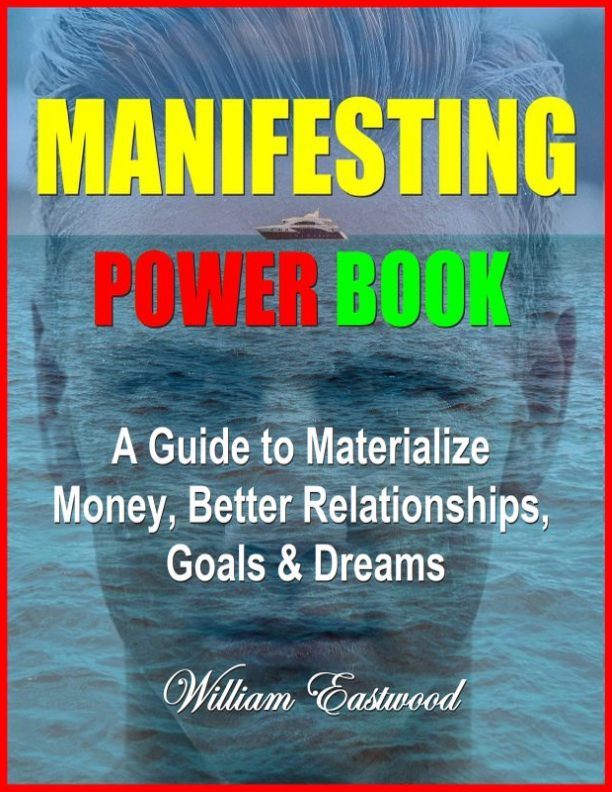 45

45-years of research goes into every publication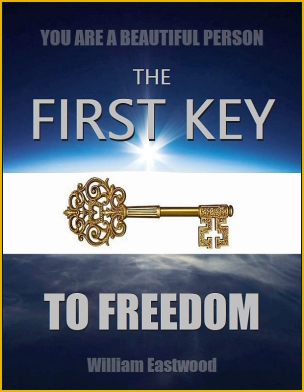 A powerful gift to yourself or others
---
Link to Amazon: International 5 STAR Review
.
.
 How to manifest anything you want
---
Our most effective tool to manifest is an audiobook you just listen to during the day or before you go to sleep, and the law of attraction does the rest.
The habit of thinking in affirmations will serve you for the rest of your life.
45

years of research go into every publication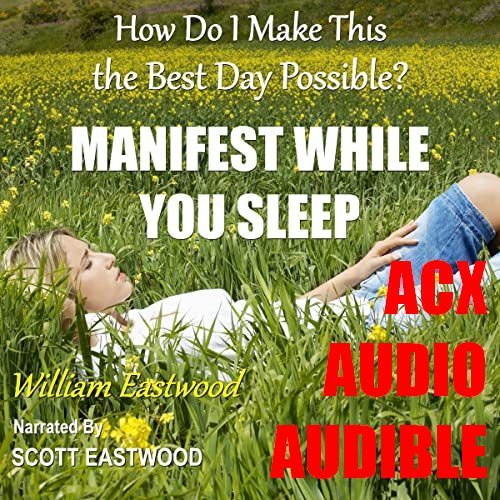 Manifesting technology — not a book!
---
Make the law of attraction work for you!
No effort necessary!
This hypnosis inducing goal delivery system gives you hypnotic sound and highly effective programming for success. Earth Network affirmations and this scientifically designed hypnosis goal delivery system will immediately free you from negative thinking habits and put you on the high road to success.
The accelerated state of the art manifesting technology we used in this goal delivery system goes beyond the word "audiobook" because it works like magic to materialize your personal order to the universe.
There is a better way to live your life. What are you waiting for? Make every day the best day possible and create your dreams with this new audio book goal delivery system.
New release on Audible, studio produced.
With our audiobook you can manifest anything you want
---
A musical message of inspiration.
The singer Scott Eastwood is the narrator of our audiobook on Audible.
Also available in eBook format
---
The eBook is the same book. It also can be read aloud to you with most programs and apps.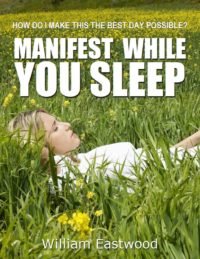 "How Do I Make This the Best Day Possible? Manifest While You Sleep."
NOW AVAILABLE
.
Books by Eastwood
Click below.
Buy Direct
By purchasing through Lulu.com (above) you get these books DIRECTLY FROM THE MANUFACTURER and cut out the middleman! — most reliable source — fastest delivery — lowest price.
Bulk rate discounts for multiple purchases for those on your gift list, or for groups, schools and universities.
Say thanks
---
Say thanks with a book order so that I can continue to bring this information to you.

"If you do good things, good things will happen to you."
(Like finding a treasure while removing litter from the side of a country road at the exact moment he made that statement.)
When you add one of my books to the tools you possess to improve yourself and the quality of your life, you help more than just yourself.
When you buy a book, the money goes to help solve problems in over 170 countries.
Some people are dealing with traumatic situations and lack of food, or in some way desperately need help. The information and solutions I provide can show them how they can get their next meal or feed their children. 
A new science and practical life philosophy
William Eastwood Internal Science and International Philosophy: The poor will become rich and the hungry will feast.
Thank You!

I thank everyone that has made contributions, and those who have purchased books. I would not have been able to do it without you!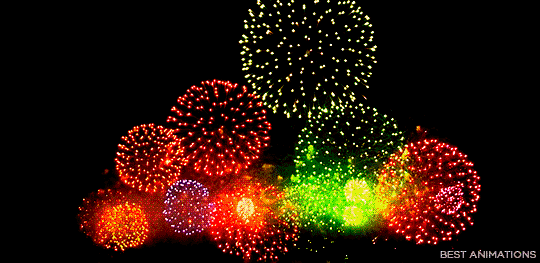 CONSCIOUSNESS CREATES MATTER: Scientific Proof & Facts: Thoughts Create Matter
---
Copyright © 2019, 2020, 2021, 2022, 2023, By: William Eastwood
Primary article concludes here.
EASTWOOD
And that's not all.
Categories: Can and do your thoughts create matter? Scientific proof and facts showing that thoughts create matter. Your thoughts can and do create matter and reality, Quantum mechanics shows us that consciousness creates matter and your thoughts create your reality. Mind forms matter and reality. Thoughts create matter and mind forms reality.  Click on this site to learn more!
CONSCIOUSNESS CREATES MATTER: Scientific Proof & Facts:

Thoughts Create Matter
Where do the hundreds of TV programs go when your TV is turned off? They are everywhere. The earth is blanketed by radio and TV signals. By using a physical TV to select one signal you collapse the field or wave into a specific particle―a movie or your favorite program you then watch.