---
Eastwood worked for a Yale University professor on a secret invention at a private research and development facility at age 13. 45 years later he goes on to solve international problems and predicts in one of his 20 recent books that Trump will be indicted and arrested.
A public record of Eastwood's interview.
A MENU of 500+ FREE ARTICLES by Eastwood.
 The untold facts why Trump has not yet gone to prison.
What Are Donald Trump's Beliefs & the Worldviews of His Supporters?
---
What is Donald Trump's core belief?
What is Donald Trump's worldview?
What can I do to defeat Donald Trump?
What are the beliefs and worldviews of Trump's supporters?
I will answer these questions now.
Updated on 5/18/23:
Who has Jack Smith subpoenaed and will he indict or arrest Trump?
11/11/22 Update.
Mary Trump issues dire warning
---
Mary Trump, has just warned United States Attorney General Merrick Garland that her Uncle, former U.S. President Donald Trump, must be indicted now or things will get worse.
Why Trump is going to be indicted
---
The reasons why Jack Smith and United States Attorney General Merrick Garland will likely bring Trump to trial soon. The United States Justice Department will indict and convict Trump.
The main article continues after the author's book description.
EASTWOOD
---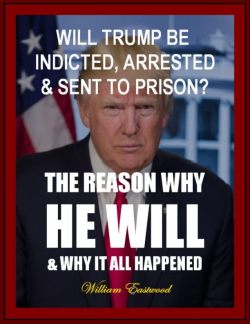 There are two types of people in the world, "architects" (those who create) and destroyers (those who swing wrecking balls at what the "architects create. Trump reflects the cynicism of a growing body of people in America who degrade and destroy as a way of life.
The author, who worked for a professor from one of the world's top ten universities at age 13, says, "Trump's beliefs have protected him from being indicted, arrested and sent to prison" (origin: quantum physics theory from a top physicist who worked with Einstein).
If Trump were to be educated, his beliefs would break down. The same holds true for people who degrade others as a way of dealing with their own frustrations and blaming it on those they do not like. This book explains the real problem behind division and gun violence and not the usual interpretation of the news.
EASTWOOD
What is Donald Trump's core belief?
---
Donald Trump believes people are unworthy and of selfish ulterior motive. These ideas come from society and from his repressed self-concepts. Trump has so much belief in himself and his ability to evade the law that his beliefs have protected him.
Donald Trump cannot see himself as being unworthy and so projects his concept of human unworthiness onto others but not himself.
What is Donald Trump's worldview?
---
Donald Trump has a positive self-image stemming from his father's belief in him. His father believed in survival of the fittest and applied the idea that might is right to his methods of doing business. Trump believes any action is justified to make more money.
Donald Trump has a belief in his own greatness and countering negative beliefs about himself that he denies. Since he lost the election he is confused and feels a stabbing emotional pain as inner doubts rise up to combat his grandiose self-concept. He is driven to combat the inner belief in his own evil and many inner doubts he has suppressed.
Trump does not evaluate his beliefs and so they are diverse and contradictory.
Trump uses shallow beliefs (assumptions) for his own purposes. He may think you are good if you help him, but will drop that idea in an instant when his underlying distrust and contempt for people kicks back in.
Trump's core belief that human nature and people are unworthy often causes him to misinterpret sense data. He will often see evil or ulterior motive in those around him regardless of their true motives. He simply believes everyone is out to get him and devises his approach to people from this position.
What are Donald Trump's beliefs and the worldviews of his supporters?
---
Donald Trump's beliefs and the worldviews of his supporters are a product of an American hybrid belief system.
Subconsciously, Trump knows that people are covering for his inadequacies. He senses that people are not what they seem to be. Of course, people are not themselves when in his presence because they have to fake that he is intelligent and knows what he is doing when it is obvious that he is a complete moron that could not run a car wash if his life depended on it.
Trump is not philosophical and just accepts the negative beliefs from society that come from old religion and objective science. He accepts whatever works for him.
It is convenient for him to believe that being cruel and ridiculing others shows masculinity and power. The idea is to get them before they get you.
This "attack them before they attack you," philosophy is based on his core belief that human nature is unworthy and evil. If he defiles the person he is attacking, those in his immediate circle are less likely to come to his victim's defense.
Trump uses beliefs and words as weapons.
Trump is a  black magician who uses the word to do harm.
This is a common practice among some old-school males in America. These individuals have no idea of the destructive power of thoughts themselves, and the harm they cause others.
Trump's core belief is adopted from social opinion.  Trump's internal model matches that of our institutions. The concept of human unworthiness and evil gives rise to authoritarianism, which is a growing problem in the U.S.
EASTWOOD
Trump will be indicted, arrested and sent to prison
---
Trump will be indicted, and he will go to trial and lose.
04/16/22: Trump's affinity for Vladimir Putin is hurting him. He can't admit he was wrong. If he were still president, Ukraine would likely be in Putin's hands.
Donald Trump's beliefs create his reality. Your beliefs create yours. Until we understand that thoughts create matter we cannot survive our current level of problems. These problems are all meant to lead us to the solutions. I have published three paths to the solution.
Donald Trump's core belief is that human nature in general and specific people are unworthy.
One cannot ignore the parallels between the tactics used in the civil war in Syria, and former U.S. President Donald Trump's and Putin's methods, beliefs and tactics. The bottom rung problem is the underlying worldview and contempt for human nature that appeals to a large portion of the world's population. False and derogatory rhetoric reinforces the darkest and most damming materialistic worldviews based on both religious and scientific Darwinian myths which I spent years outlining in the 420 page "Solution…."
This is a challenge for humanity. It is a paradigm shift struggle in progress. Authoritarians and divergent segments of the population united by the core beliefs I outline on this site are pulling us back toward tribal values and toward what they envision, which is too dark to honestly describe here. To win this challenge we must raise our consciousness through specific education. There is no other way. The path forward I see will come about as the world grapples with and then rejects the lesser option.
"A World Without Borders…" — which is currently being prepared for publication — is my guide being developed for those who want out of the current world situation. There is a path to world peace.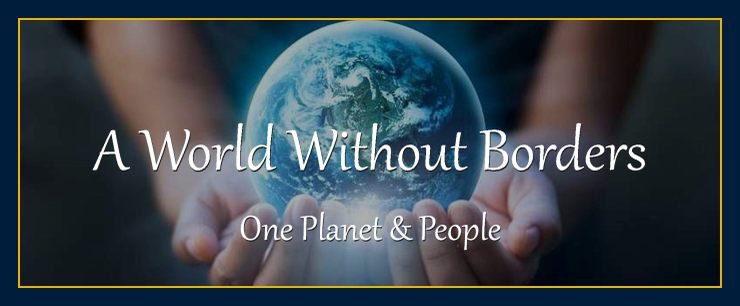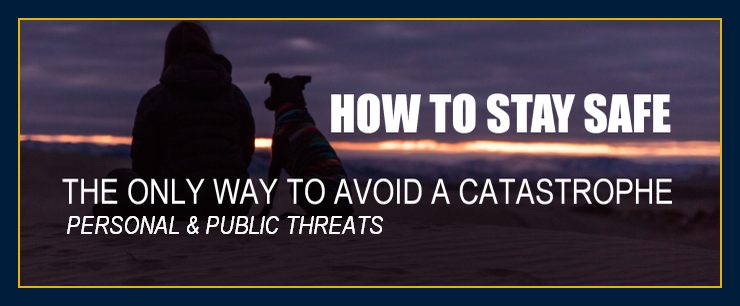 When you have no heart you negatively impact the heart of others. The divisiveness, lying, cruelty and accusations physically harms millions: A heart disease study linked to the 2016 election. The first of its kind.
The expertise expressed on this website is in new science and quantum mechanics as applied to practical matters. Trump uses the power inherent in thoughts (wielded by destructive words) in a destructive manner. He is an excellent example of the power of the mind, even if it is applied incorrectly.
As "The Solution…" explains, the power of thoughts and words is little known. However, the tide is turning.
Thoughts and matter are composed of the same substance — electromagnetic fields. Thoughts literally form matter.
---
Click above to learn more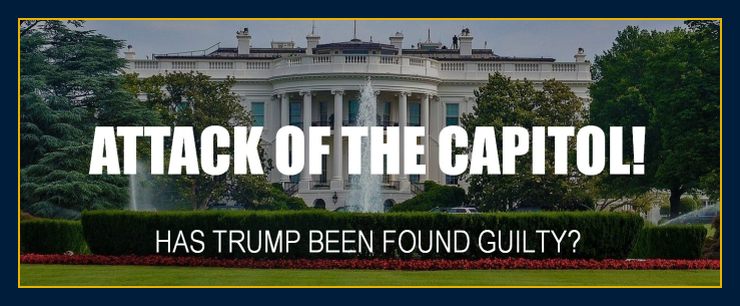 Why is the U.S. is experiencing so many problems? Click below for answer.
"The daily affirmation page teaches you how to create the events you want with your thoughts. If you read the affirmations on the affirmation page first thing when you wake up you will change what happens on that day. If you continue every morning you will change your whole life. But if you don't go to this page and don't do the work, nothing will happen."
— William Eastwood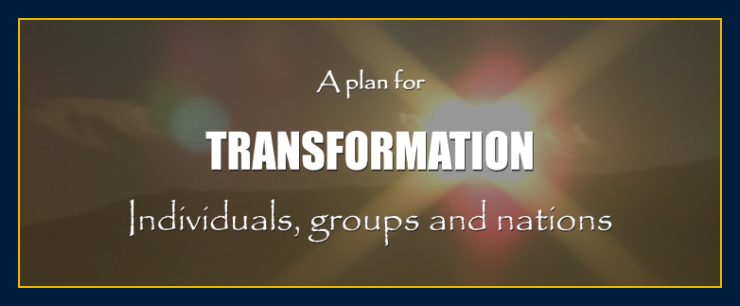 Donald Trump does not organize his mind and actions as most people do. Trump does not act according to values based on a set of principles and beliefs. He acts on any means to advance himself. He adopts beliefs that serve him.  His beliefs are all over the place, scattered and disorganized.
He has not examined himself or the content of his mind.
Through his life he has built on negative ideas. Originally biases came from his father and the people around him. His father's negative beliefs regarding human nature, survival of the fittest and human sinfulness were internalized and used in business to destroy his enemies.
Trump internalized that being cruel was justified because people were basically bad, and that being cruel was powerful.
Trump equates power with cruelty and public attack. He feels that these behaviors serve him. His father rewarded him for that kind of thinking and behavior, i.e., a 400-million-dollar gift to bail him out.
He constantly fails in business because the negative energy he creates destroys everything he touches. But other people around him keep bailing him out because they can profit from doing so and also because they are terrified of Trump publicly attacking them. Agreeing with Trump is an act of self-preservation, or so they think.
Trump is a black hole of negativity, and a good example of the worst that American values can produce. Thinking thousands of negative thoughts for years is highly disadvantageous and will result in Trumps destruction.
Trump enjoys negative views.
Donald Trump demonizes whatever is seen to be a threat to his ego. Since he is extremely ignorant, he does not understand how harming others can boomerang back at him.
Donald Trump has a mixture of conflicting beliefs that have that one common element.
Someone who says he wants "to make American great again" believes that America is not great. The reason Trump believes America is not great is because of his perception that nothing is great. Trump perceives reality through his core belief that basically states that people are unworthy and out to get him.
He interprets his political interactions accordingly. If he were to meet you, he probably would not trust you. This would make you tend to not like him.
The world mirrors his fear and negativity.
He would want to know everything about you before agreeing to meet you. Even if you got through this almost impenetrable barrier, and he did agree to meet you, being paranoid and on guard, he may misinterpret an innocent comment as hiding your true ulterior motive and would then attack you before you could attack him.
Everyone else turned out to be his enemy, so why not you?
Because he is so extremely distrustful of people, he non-verbally conveys that he does not like those he meets at best, and at worst he attacks them.
If Trump attacks you he will use a strategy to destroy you. Trump will tweet your (perceived) faults in a way that implies people do not like you and are laughing at you.
He does this because people fear social rejection and being laughed at more than anything else (all bullies know this and thus try to get people to laugh at their victims).
Due to his beliefs and behavior therefore, Trump makes many enemies. Trump and his supporters, therefore, have lost patience with politicians and establishment solutions. He revoked dozens of press passes and discontinued regular press briefing back in early 2019. He attacks every international ally and foundation for this reason.
In Trump's mind, allies and foundations cannot be what they say they are in light of his core belief that people are unworthy and sinful and out to get him.
When we hate the world, the world hates us back.
The cause of division and conflict
---
THE TRUMP PLAN:

BURN AND BOMB!
---
Educated people know what autocracies are like inside places like Syria and Afghanistan. That's why they do not like Trump, they do not want our country to end up like Syria or Afghanistan!  Share this with your friends and loved ones so that they know what it will be like. We need to protect our friends and those we love. It can happen here, the Republicans are already half way there.
Help support democracy, our planet and the survival of the human race!
TRUMP WILL BE INDICTED AND ARRESTED
---
Someone has been telling you this for years.
A powerful underlying threat
---
MAY 31st!


Nothing can be great in Trump's world but Trump. Trump must distinguish himself by being a savior because he believes that humans are basically bad, and the unavoidable fact that he is a human. One who is touched by the divine, conveniently, may be excluded from the ranks of the wicked and dysfunctional majority.
Because of his core belief, desire for power, and unlimited ego, Trump's has developed a very distasteful and destructive strategy to interact with the world. With his words he advances himself at your expense.
People in his circle know he is incapable of leading or running a business. He has been given everything he ever had, and he has destroyed everything he has ever been given. He is not running anything. While he rages, others take care of him and his businesses. Trump is contained and taken care of while those who take care of him in this way benefit financially and get their programs through.
Those around him share his belief that human nature is unworthy. They are afraid of life and seek power at any expense.
Trump longs for a lost patriarchal era when men were the heads of households and nations. Putin and Trump are natural ideological allies in their shared vision of a return to a past era in which masculinity was a measure of cruelty, and women were obedient. White people were superior to non-whites, and they and children were viewed as being property belonging to the white patriarch.
The events during Trump's Moscow visit during the Miss Universe pageant reflect this set of values.
Men And Women Are Basically the Same?
The solution to radical thinking and all problems of violence is provided in "The Solution…" and is given in the article below.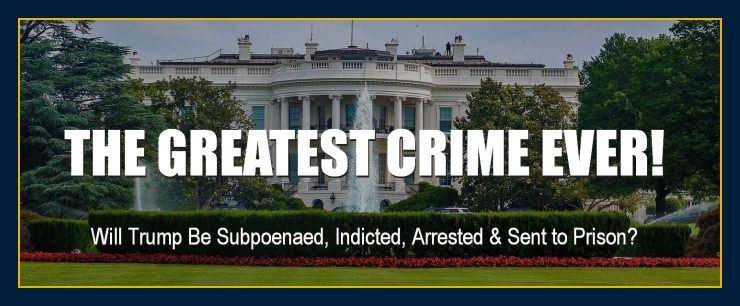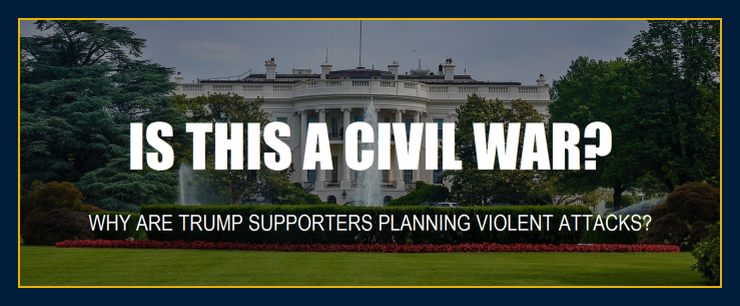 Trump is setting an example of what not to be like
---
Using Donald Trump as an example, we can all learn what does not work and what not to be like.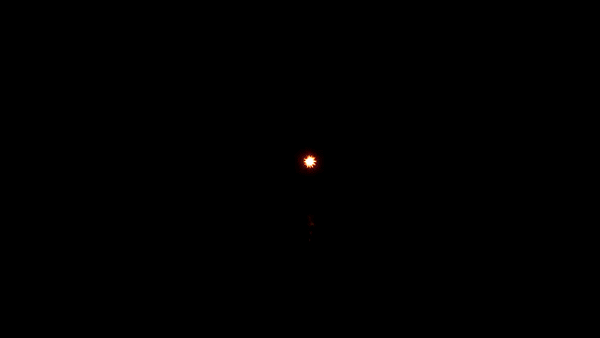 What Are Donald Trump's Beliefs & the Worldviews of His Supporters? Two Outcomes for Civilization: Metaphysical Philosophy
© Copyright, 2020, 2021, 2022, By: William Eastwood. All Rights Reserved.
Primary article concludes here.
---
CATEGORIES: What is Donald Trump's core belief?, What is Donald Trump's worldview?, What can I do to defeat Donald Trump?, What are the beliefs and worldviews of Trump's supporters?, Introduction to metaphysical principles, The solution to all of humanity's problems. Click on our site and books to learn more.


What Are Donald Trump's Beliefs & the Worldviews of His Supporters? Two Outcomes for Civilization: Metaphysical Philosophy
Classic Dictator and Bully Tactics
Trump is appealing to the frustrations and fear of a segment of the population that cannot keep up with humanity's progress. His base seeks a return to a more primitive era of less liberty and more strict patriarchal control.
This is why we can't solve our problems.