---

The founder of Earth Network, William Eastwood, worked for a Yale University professor on a secret invention at a private research and development facility at age 13.
The world is in a dangerous trance!
"If you want to be wrong, then follow the masses." —
Socrates
If you want to clear your mind of all the negativity and inaccuracies, reset with my daily affirmation post.
Can thoughts create matter?
---

Physicist David Bohm, — who Albert Einstein called "a kindred spirit," and whose Ph.D. thesis — being top secret and classified — was awarded at the University of California at Berkeley by none other than Robert Oppenheimer, says that your physical reality is a holographic projection of the brain and five senses.
The BEST SCIENCE IN THE WORLD says your thoughts create matter and reality (continued below).
Eastwood on the findings of Internal Science
---
Your immediate reality is a composite of your own life force projected onto a platform that is like an invisible stage we share with others. We telepathically agree on where and when we are. These are the rules of the game we agree to when we enter the physical system (a specific range of electromagnetic frequencies).
You have full freedom to create whatever you want within the boundaries given. The intellect creates beliefs, thoughts and feelings and the inner self uses these as a yardstick to create events. There is a time-lag between subjective activity and its materialization. Emotions, however, manifest quickly. The time-lag protects you from having fearful and negative thoughts of your own manifest instantly. The momentum of other thoughts and emotions modify your fears so that they do not blow up in your face.
The inner self is using the physical system to teach itself the responsibility of directing energy. It creates a three part self through which it channels its energy to allow it to exist in the physical system.
The intellect is part of the inner self which is multidimensional and exists in simultaneous time, or what I call the spacious present. The physical world is the dream your inner self is having, yet you are your inner self.
Your whole being has three levels while in material existence. You have an 1) inner consciousness or inner ego, 2) an intellect or outer ego, and 3) a body consciousness or cellular consciousness. Without the body consciousness you would have to tell every cell what to do, and that wouldn't work of course, which is why it was created. The body consciousness and the intellect/ego are offshoots of the inner self that allows us to exist within the physical system.
The main article continues below.
Reemerging 40 years after working for a Yale professor in a research and development facility on a mysterious invention at age 13
— a modern version of an
astrolabe
accurate enough to be used by surveyors — and
creating
Internal Science
,
International Philosophy
, publishing
20+ BOOKS
, and
500+
articles
in five years.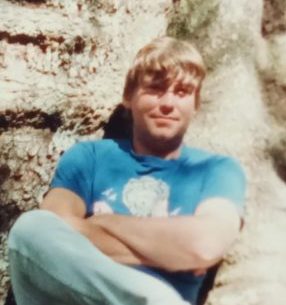 His mission is to help you!
Solve any problem!
Achieve any goal!
Science with a heart and soul!
International Philosophy
---
International Philosophy deals with any subject psychology covers. If you want to know how to be happy, find love, live longer, be free, have fun, do what you want with your time, help others, stay healthy, make money, manifest what you want, etc., you need International Philosophy based on the Internal Science paradigm rather than the mainstream contemporary psychology based on the mythical external science paradigm.
The Internal Science genie makes learning fun and easy!
---
Click on me to have all your wishes granted at the home of the Internal Science genie!

The Universe is magical. Your consciousness is magical.
The greatest mission on earth

"If we get the attention and funding we need by 2025, the debut of Earth Network will consist of 25 books. We are only now getting ready for that launch. You can help us get there.
"When you buy a book, you help me to fund Earth-Network.org to make it a non-profit to help people the world over.
"Earth Network can bring about a better world and will reach out to every hungry person and dark corner on earth. When we are done, nothing will be the same." — William Eastwood.
BOOKS
---
BY WILLIAM EASTWOOD for Earth Network
NEW:

Internal Science & International Philosophy books
---
When you buy here through the book manufacturer you cut out the middleman (i.e. Amazon) and so more of your money goes to our mission and plan to solve world problems, and you are also assured to get the most recent version of the book(s) you are ordering.
BOOKS AVAILABLE
TAKE THE HIGHER PATH
"We can literally change the course of civilization by lifting the race to a higher path through implementing the solution."
— Mario Fusco TP.D, RS.D, BSC. (Two doctorate degrees in Theology.)
YOUR THOUGHTS CREATE YOUR REALITY
The Internal Science and International Philosophy of William Eastwood.
External science hasn't answered important questions
---
The scientific establishment does not know what an electromagnetic field is.
If you ask a scientist what an electromagnetic field is, 99% will say "it is a fundamental entity, it's not made of anything else, it just is what it is." They leave that question to philosophers because they cannot answer it.
The many challenges facing humanity at this time — an overcrowded planet, climate change, war, food shortages, divisiveness, personal economic struggle, inflation, the pandemic, health issues, mental disorders and emotional suffering — are all a result of one thing.
The world is not dealing with facts of existence, but is believing the wrong science.  The true nature of reality is actually much different than what most of us were taught. Are you aware of the fact that a new scientific paradigm gives you new methods of achieving goals and solving problems?
Internal Science and International Philosophy will enable you to achieve your goals with far greater ease than the methods we were all taught 20 or 30 years ago. The method and approach I am bringing to your attention can be applied to any problem and any goal, no matter what it is. This is why the new science is so important. It is what we desperately need.
I am introducing an entirely new paradigm of reality that works in all areas and with all challenges. Find out for yourself if thoughts create matter. If thoughts do create matter, anything is possible, the sky is the limit!
The main article continues below.
A FREE PDF BOOK
---
Make people happy • Learn to be positive • Learn to fly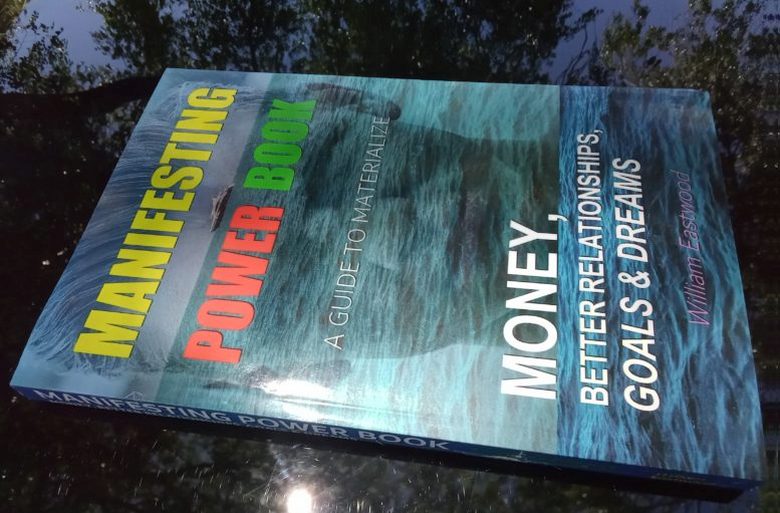 THE PERFECT HOLIDAY GIFT
---
Change a life • Help others • Make a meaningful difference • Mailed for you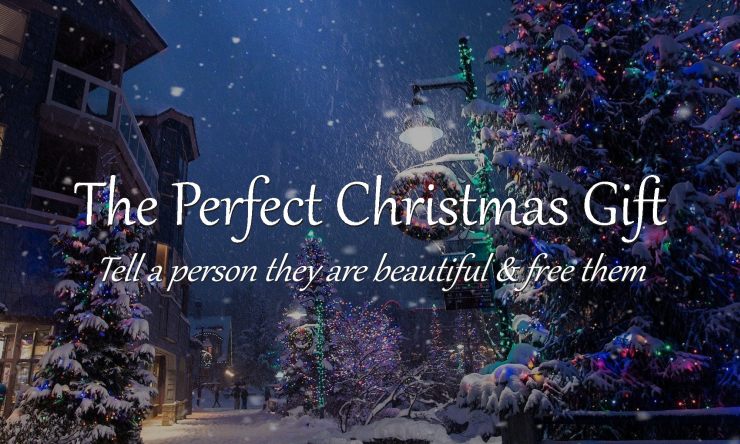 BE BEAUTIFUL
---
A complete course • The key to success • Know you are beautiful
.
Do thoughts create matter?
---
When you hear a dog bark in the distance, but do not see the dog, you have created sound in your physical world but not the dog.
Before your senses perceive an object, they first project it in the same way that an old-fashioned movie projector projects an image on a movie screen.
"I am not saying that the brain constructs an approximation of the physical world — I am saying that the mind and brain create an individual hologram that correlates with the hologram others are creating so that we think we are in one physical universe.
I connect the old science paradigm to personal and world problems so that when you visit my sites or read any of my twenty-five books you see exactly how the previous science paradigm is creating those problems. Because I give real examples in this way, it is not so easy to discount the new Internal Science paradigm."
—William Eastwood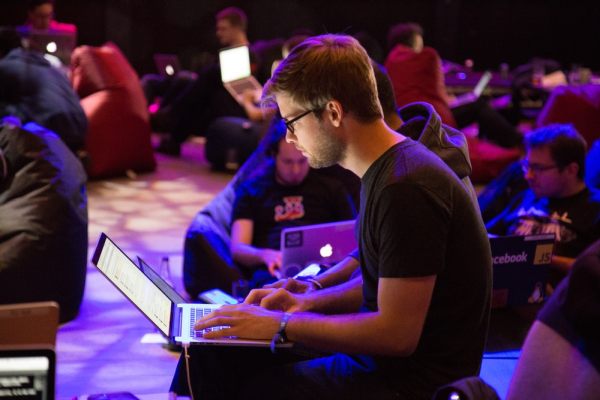 THOUGHTS CREATE MATTER:

International Philosophy by William Eastwood
---
THOUGHTS CREATE MATTER: The world's problems are a result of using the wrong scientific paradigm to try to solve those problems. The same holds true around the world.
.
.
"EVERYTHING WE ARE EXPECTED TO BELIEVE AND WERE TAUGHT IN SCHOOL IS WRONG!It is all absurd!
"Consciousness creates reality and thoughts form matter! If you want to be powerful you have to go by the facts about reality and that means discovering the truth! Otherwise you are as blind as a bat and ineffective as a sloth!
"Holographic Universe, by David Bohm, Albert Einstein's friend and colleague, supports that premise.
"Our social problems are a kind of healing crisis which are meant to lead us to the answers. The truth is more spectacular than we can presently conceive.
---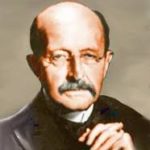 Max Planck, Nobel Prize winning father of quantum mechanics says, "I regard matter as a derivative from consciousness." — The Observer, 1931.
Bernard d'Espagnat
---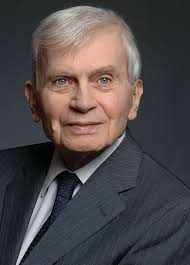 "The doctrine that the world is made up of objects whose existence is independent of human consciousness turns out to be in conflict with quantum mechanics and with facts established by experiment."
— Bernard d'Espagnat, a top theoretical physicist.
Niels Bohr
---
"Everything we call real is made of things that cannot be regarded as real. If quantum mechanics hasn't profoundly shocked you yet, you don't understand it well enough."
― Neils Bohr, Nobel Prize winner father of quantum mechanics.
Eastwood
---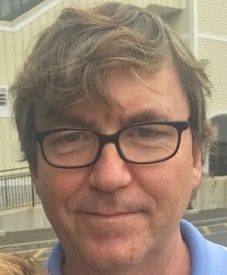 You are creating your own fantastic hologram — your own physical reality and time and space. Your consciousness exists in the field, not the brain, which is a transmitter. The moment is a range of perception. Your consciousness is infinite, indestructible and multidimensional.
You create your reality
There is no singular, one-world timeline.
You do not progress in a linear manner within time from birth to death.
You are not a three-dimensional self moving through a three-dimensional world from birth to death.
You and the world do not exist that way.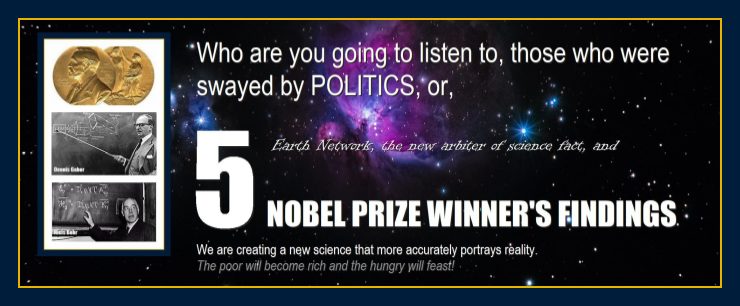 Eastwood on the findings of Internal Science

(Continued from the top of the page)
---
The intellect is incredibly powerful and intelligent, and its beliefs, thoughts and emotions determine what the inner self creates in the physical world on inner levels of consciousness. The inner self creates the intellect out of its own energy, and so it creates a creator in this system of reality. You are an extension of your inner self, but there really are no boundaries within the self and so you are the whole self also. Divisions are illusions that create a sense of separation from the rest of reality.
Events are thoughts and emotions projected out from you into what appears to be a physical environment detached from you. Scientists know that the senses perceive reality. What most scientists have not yet figured out is that before your senses perceive your reality they create it in the same basic way a virtual reality headset creates a virtual reality.
Your physical environment is actually an extension of the self, like a finger or arm is. You create it, although the work done to create events happens below the subconscious and so you are not consciously aware of how this work is performed. Your own environment is you, your collective reality is a joint creation (what is on the news is a collective creation).
Your observation of your environment and interaction with it is similar to what happens when you put on a virtual reality headset and suit. It is a hologram you can control. There is a feedback loop. This is an amazing system that has been developed over eons. You were there when it was created.
The main article continues below.
TAKE THE HIGHER PATH
---
The Rosenthal effect–and the placebo effect explain why scientists can prove a false premise. Does that make everything we have learned false?
What is the pestilence and how does it hold everyone back from entering the promised land? It's critically important to know because you unknowingly wield immense power. When you remove invisible barriers to success magic just happens!
Learn how to become powerful and unstoppable.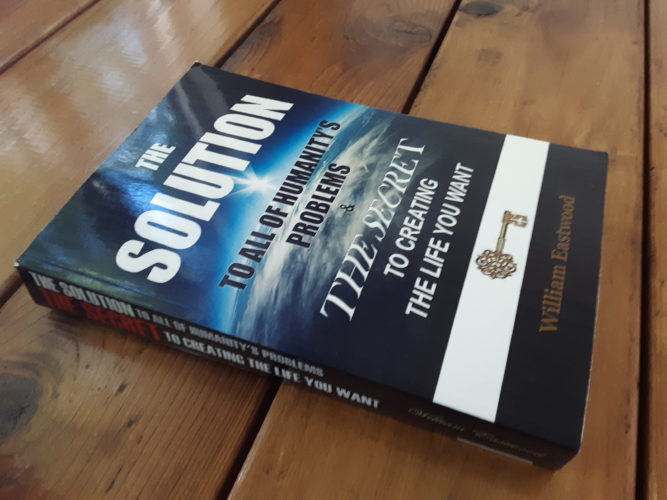 By purchasing through Lulu.com (above) you get these books DIRECTLY FROM THE MANUFACTURER and cut out the middleman! — most reliable source — fastest delivery — lowest price.
SUCCESS GUARANTEED
---
Works like magic and can be used to create anything you want no matter what it is or how big it is.
The outcome of his first experiment was spectacular. It resulted in Eastwood working for a Yale University professor in a research and development facility on a mysterious invention at age 13 — a modern version of an astrolabe accurate enough to be used by surveyors.
When you implement the simple and easy to apply principles within this incredible book you activate a magical internal process that manifests your desire.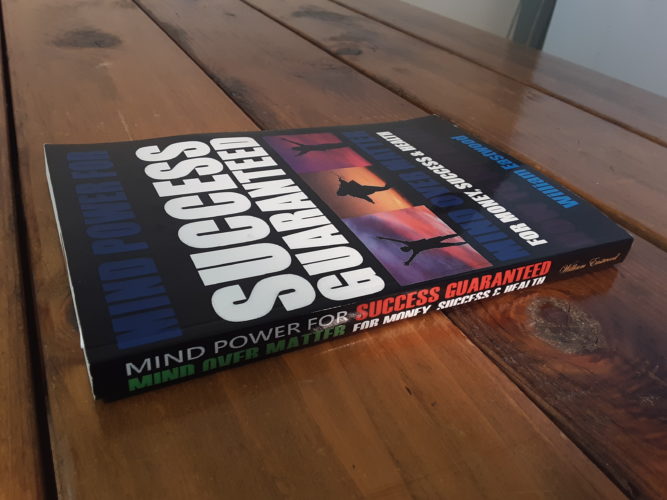 HOW TO CHANGE YOUR WORLD!
The cause of problems is internal. Reality is not understood, and this is the problem. How would you like to look at every situation differently? Doing so allows you to solve any and all problems.
This book incredibly reveals the cause of and solution to school shootings, bullying, fake news, crimes against humanity, poverty, high taxes, the new arms race and more. Best of all, it tells you how to change your world!
Albert Einstein operated within the Internal Science paradigm before it was even recognized. It's high time the rest of us used it.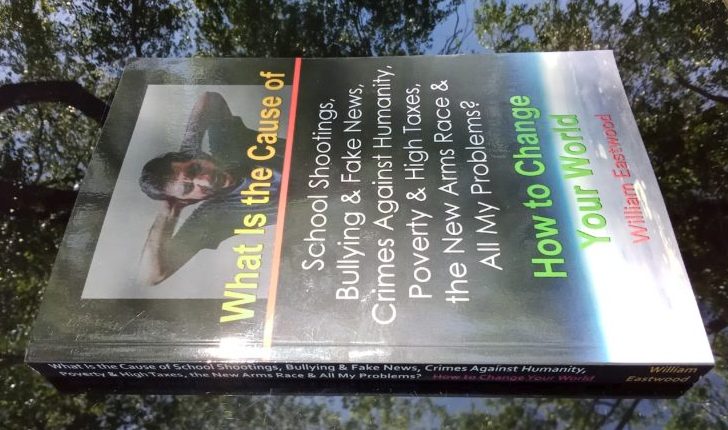 "I have simplified the science into its most important practical insights that you can use to create what you want in life. 'International Philosophy' gives you simple terms and guidance that is easy to understand in any language."
— William Eastwood
The main article resumes:
How you are creating a three-dimensional movie—your life
---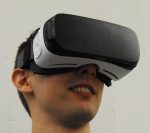 Imagine that in your living room you put on a holographic headset. At the click of a switch, you seem to no longer be in your living room.
Your senses are now telling you that you are actually on a tropical beach. As you reach down to touch the imaginary sand, sensor pads in gloves you are wearing give the sensation of pressure on your fingers.
This is an analogy to explain the purpose of your body and brain. Your body and brain are like a holographic headset that allows you to perceive a 3D movie you call your life.
You are not moving through time and space from birth to death―THAT IS THE PROJECTION YOU ARE CREATING.
If you do not see the objects behind you, they do not exist physically. There is a field of infinite probabilities behind you. When you turn to see what is there, you collapse one specific probability from an infinite range of probable events.
When you become aware of how you are creating your reality, you can awaken from the trance. It is then that you can create a-dream-come-true, in which you are surrounded by your every wish. By applying the principles of conscious creation carefully, I will tell you exactly how you can bring the production in line with what you want.
The secrets in all my books can be used to achieve any goal, no matter what it is. Every book is loaded with tips, secrets and insights that will help you to manifest your goals and dreams. Nothing is a higher priority than your own self and life. The path to your dreams is right here.
Taken from "The Solution…"
TAKE THE HIGHER PATH
"We can literally change the course of civilization by lifting the race to a higher path through implementing the solution."
— Mario Fusco TP.D, RS.D, BSC. (Two doctorate degrees in Theology.)
The Internal Science genie makes learning fun and easy!
---
Click on me to have all your wishes granted at the home of the Internal Science genie!

The Universe is magical. Your consciousness is magical.
The main article continues below.
UNDERSTAND REALITY & CREATE
---
An entirely new paradigm of reality for the entire world and the new science and philosophy that goes with it!
Internal Science and International Philosophy are new! Eastwood created them because previously reality was not understood.
DEVELOP QUALITY
---
Develop quality as a person • Stay safe • Always remain positive
Every person will need a new constitution, and so will the world! This is where it begins. Eastwood goes where no one has yet gone.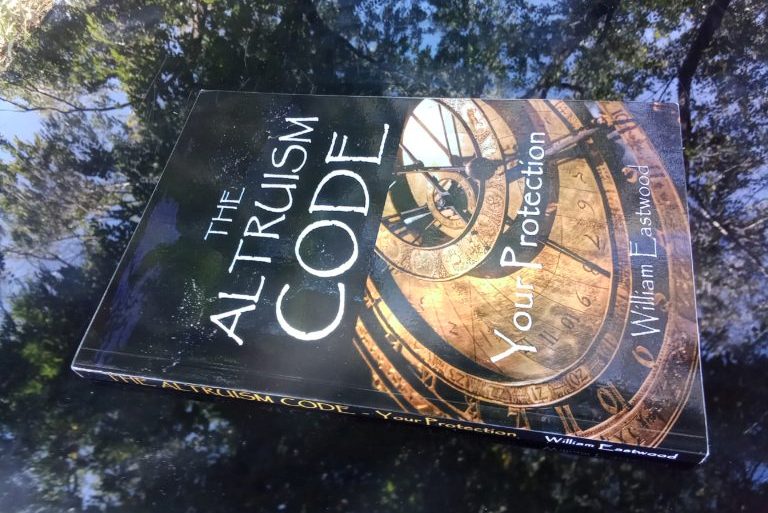 ESCAPE THE ILLUSION
---
Is the universe a hologram? Einstein said that reality is an illusion!
Understand reality in a way that few do • Gives you knowledge and power because you are operating by truth when everyone else is going by myths.
Eastwood on the findings of Internal Science

(Continued from the top and the middle of the page)
---
Your beliefs regulate and produce your thoughts and emotions. You believe different things at different times, and so you feel and think differently as you go through your day and life. By learning new things you loosen up your beliefs and introduce new beliefs so that something new can be created. Reading and learning thus allows you to change your reality.
On top of expanded and some new beliefs, you must change your thoughts and emotions. Since new beliefs make this happen automatically, you don't have to work at this. However, old beliefs will at times kick back in because manifestation is delayed (as I explained), and because you believe different things at different times. This can cause confusion. Suddenly you may find yourself thinking you were crazy to ever consider that your thoughts create your reality. On a day when you are depressed, you are certain that when you were positive you were out of your mind, and vice versa. This is because when a set of beliefs pushes another set out of the mind and takes control, reality does change. Internal and external reality change together.
When the old beliefs return, the old mindset and emotions return. Emotions obscure thoughts and memories that conflict with contrary ideas. This causes blindness to the ideas you just learned. A lot of flip-flopping can occur when you are beginning to learn a new worldview.
Beliefs defend themselves and belief systems will fight for dominance in the mind. When you are learning new beliefs, the old ones will kick back in when you are afraid or doubt what you have learned. Other people's beliefs or events created by the previous belief system can have the same effect.
Stress and subsidiary beliefs can also jolt the old beliefs back to the helm as captain of the ship. Ideas about being responsible and the Puritan work ethic may cause you to believe differently. The old beliefs have old methods of achieving goals based on culturally accepted beliefs and their methods of achieving goals. You cannot afford to flip-flop between beliefs or you will zigzag in life and get nowhere.
The process of paradigm-shift is aided by affirmations and persistence. There must be a commitment, or the new worldview won't work very well for you. I keep books with highlighted passages around me and I visit my own daily affirmation post a few times a week when I experience confusion or doubts. This allows me to remain within the belief system that enables me to manifest what I want.
I then raise my energy, recall my best memories and fill my mind with positive thoughts and emotions. I visualize what I want and I stay in an inspired state of mind.
To create something new, create a hypothesis and then gather evidence to support it. The hypothesis could be "I will make more money this week than I did last week." The mind loves to work for you and it will gladly collect evidence to prove its point. Give it something to work on that is within its ability to create. Change events in small increments. Build up confidence in your ability to manifest what you want.
I have just told you how to manifest what you want. If you want more information, keep reading, visit my affirmation page and sample my books.
Which comes first, the wave or the particle? What do you believe?
---
Does matter form the wave or does the wave form matter? In our opinion, it is pretty obvious what the answer is.
Your body's (cellular) motion does not create the idea to move.
As all acts are preceded by an intent, be it on a conscious or subconscious level, all actions which form events are a result of information within the wave. 

Even the components of cells which continually replace their parts, do so according to the intent of the subconscious body consciousness.

The complexity and order of your cells replacing their parts is not a haphazard, chance creation. In the same way, all matter is a result of the information that forms and composes the wave.
The entire body has a nonphysical form that creates the physical body. The subconscious energy of which the body is composed creates the physical body.
FIVE NOBEL PRIZE WINNER'S FINDINGS
In reality, nothing is solid
---
Physicists know that nothing is solid.
Solidity is a result of how our five senses react to non-solid energy.
If we can't pass through energy, we consider it solid, and so it functions as a solid in practical terms, but regardless of the fact that nothing is truly solid.
All physical matter is composed of fields of energy.

There is no duration to matter,

it is continually generated

in the same way light is when you turn a light switch on.

Conscious Energy Units (CEUs) form matter in the same way photons of light operate. Both travel at the speed of light.

Fields form matter.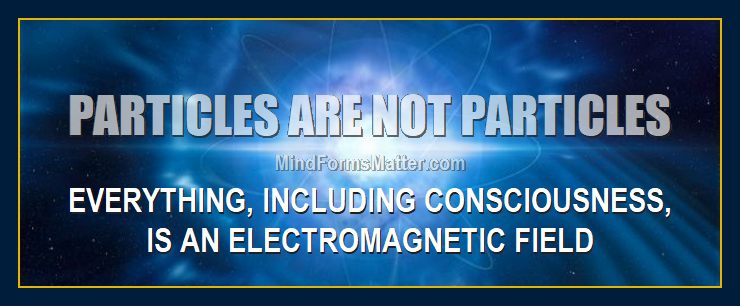 Physical matter is composed of non-solid fields of electrical energy. Waves are disturbances in those fields. Waves are the closest we get to particles, but waves are just energy moving around very fast.
The wave-aspect of anything in nature is an energy field that contains huge amounts of information.
What is a thought but an energy field containing information?
Everything is quantum consciousness. Thoughts create matter because matter is composed of consciousness.
The field comes first
---
The brain does not produce consciousness, consciousness creates the brain.

The brain is a receiver.

The past does not create the present, consciousness creates past, present and future simultaneously.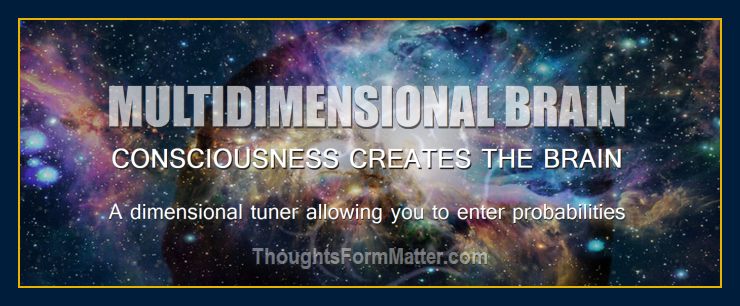 Eastwood created Internal Science and International Philosophy to help you create what you want in life
---
Because consciousness and matter are the same thing, you can improve your life by applying simple principles in a practical way.
Scientists know that objects are not actually solid. So why do we perceive physical objects as being solid?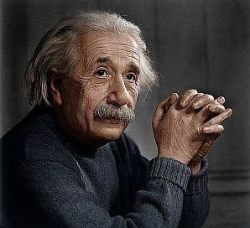 "Reality is merely an illusion, albeit a very persistent one."
― Albert Einstein.
Make the evolutionary leap with a revolutionary book by William Eastwood that gives you an easy-to-understand guided journey out of the illusion.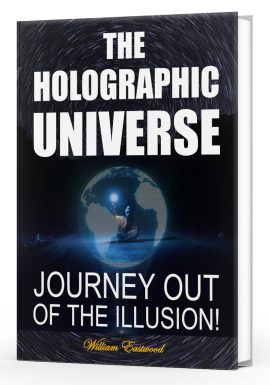 About eight billion people are living in an illusion cast by their own senses and they don't know it. Those who are fooled by the illusion are powerless to control their destiny.
"The Holographic Universe…" gives you the understanding necessary to change the projection and to become part of a new and superior species.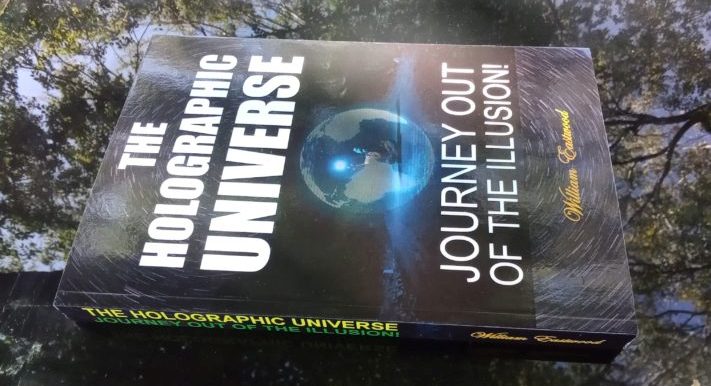 "Political, scientific, religious, educational, medical and economic forces in our society are telling you that there is something wrong with you. I am here to tell you that there is nothing wrong with you — that's contemporary superstition being projected."
— William Eastwood
Your consciousness is altruistic
---
International philosophy is based on the idea that we are fundamentally good rather than naturally inclined to do wrong, with the knowledge that what we believe is physically manifest. Flawed beliefs generate flawed behavior in the same way a faulty operating program in a good computer will cause it to run improperly.
Why does Albert Einstein say this?
---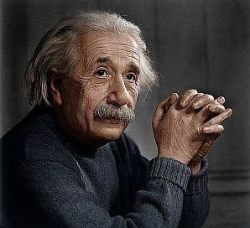 "The most important decision we make is whether we believe we live in a friendly or hostile universe.
"The most important question a person can ask is, 'Is the Universe a friendly place?'"
― Albert Einstein
He says this because your beliefs create your reality
---
Your beliefs create your reality. You can change your beliefs and thoughts with affirmations.
The cause of division and failure
---
"If you do not act on your ideals in small practical ways, and if you distrust yourself, you will project that discontent out onto the world. With little or no tolerance, you will attack those you blame because all you see is duplicity.
The path to a successful civilization and self
---
"But if you think the universe is friendly and you act on your ideals in what may be small and ordinary steps initially, you are likely to succeed and live a good life. You will serve as an example to others, and in general, everything will work in your life."
— William Eastwood.
The intellect is a genius, but it must be used in balance with infinite inner knowledge. Infinite wisdom is within your own consciousness and is trying to get your attention.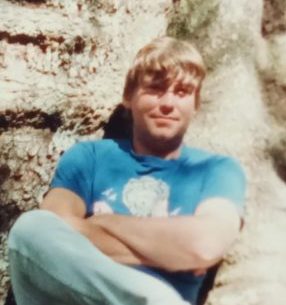 You can extract yourself from the most difficult circumstances, and you can manifest your dreams and goals.
If you read the affirmations on the affirmation page first thing when you wake up, you will change what happens on that day. If you continue every morning, you will change your whole life. But if you don't go to this page, don't follow your intuition, or don't apply the principles, nothing will happen.
Click the icon below for the affirmation page.
THOUGHTS CREATE MATTER: Over 50 years of research
---
This article contains an overview of the science that has been largely ignored. The science tells us our physical reality is a holographic projection of the brain and five senses. This explains how thoughts can create matter and reality. More importantly, this is the science which can be used as the basis of a new kind of civilization.
In the spirit of the Legend of Robin Hood, our free book is helping those in need! The author, William Eastwood, is the creator of C=Ef=M, Internal Science, International Philosophy, Earth Network, the Inner UN, and the Altruistic Movement. Click below to learn about the connection between King John, Robin Hood and William Eastwood.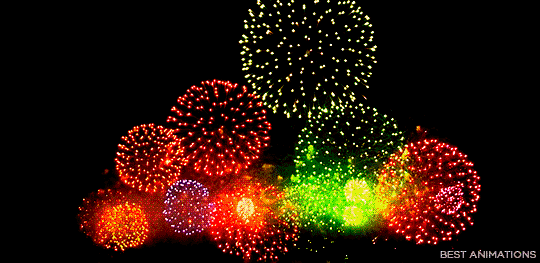 CONSCIOUSNESS CREATES MATTER: Scientific Proof & Facts: Thoughts Create Matter
---
Copyright © 2019, 2020, 2021, 2022, 2023, By: William Eastwood
Article concludes here.