I will be looking for emails or comments from people in CT, NY, MA or anywhere in the world on Seth and related stuff. And yes we will be creating a Seth group. This initiative is new.
Quoting Seth:
"Natural optimism is a power in the individual and in the world. It believes in triumph, in pleasant, unpredictable surprises, in unexpected solutions, joyful occurrences. It is like the child's anticipation of Christmas Eve, and it is biologically ingrained."
Excerpt taken from Seth book by the late Jane Roberts. For more information visit Seth Network International.
I have been studying the Seth material since 1975, and everything I write corresponds with it.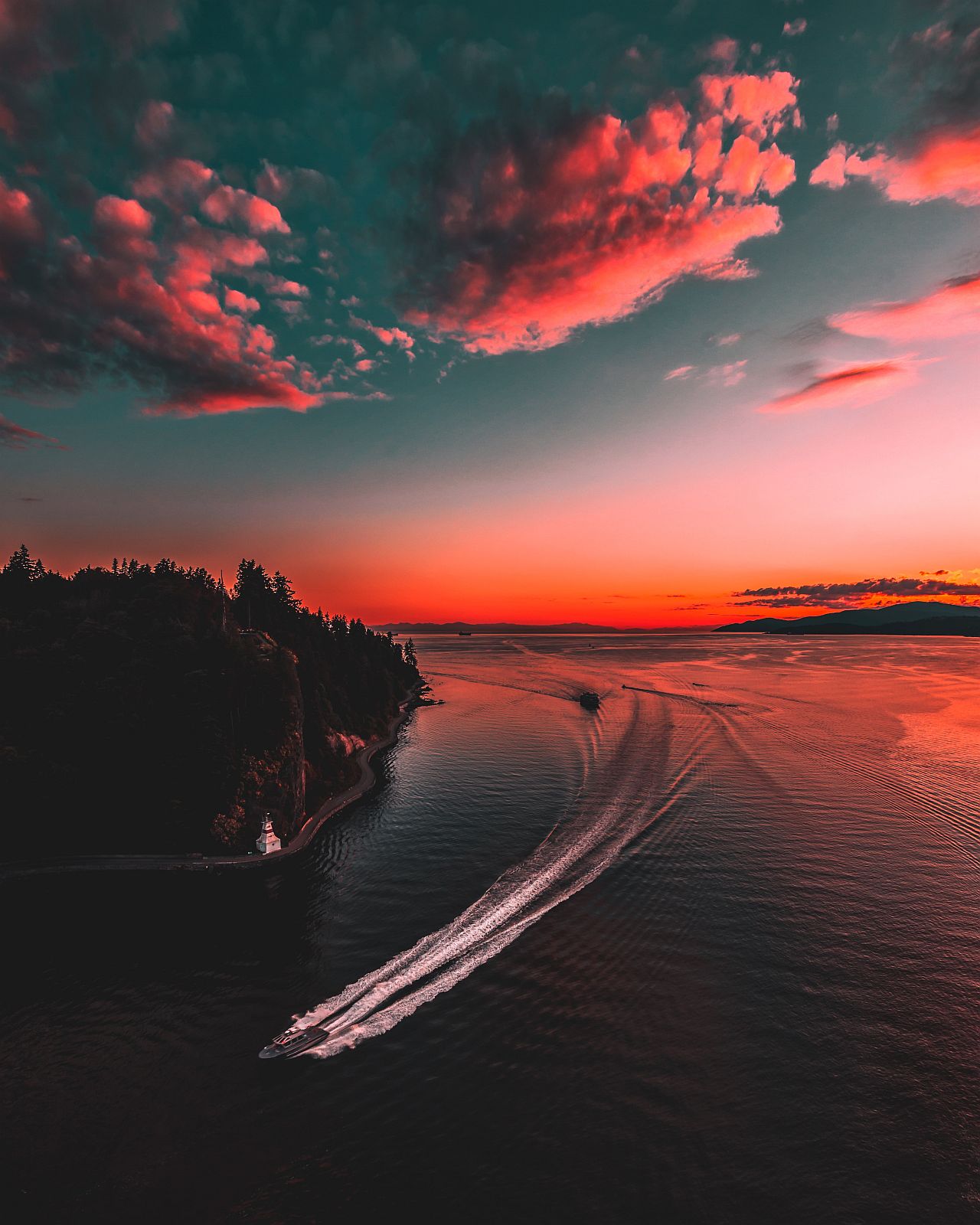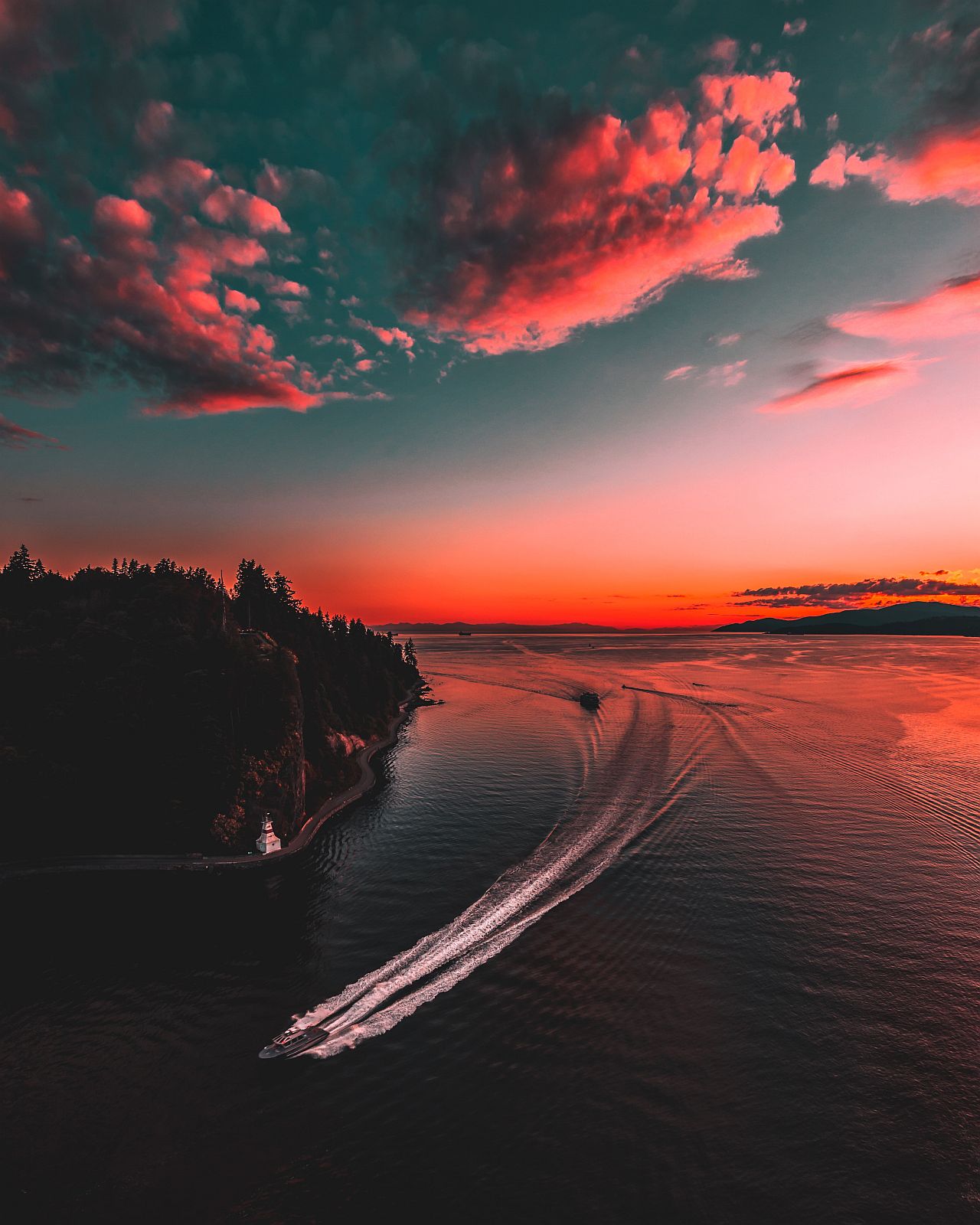 "Our traditional beliefs about human nature create a downward spiral of thinking and behavior. However, as more and more people realize what is happening and abandon those beliefs, they begin climbing. Everything then changes in their lives."
— Eastwood.
Eastwood in 1998
---
"I consciously made a decision to forgo the conventional path of acclaim because physicalism was leading humanity into danger. I would not be a part of it."
Feeling stifled by the flawed nature and negativity of external science, Eastwood went off on his own to spend 45 years researching internal science, a more accurate paradigm of reality.
Now he is a harbinger of positive changes for humanity. He is a pioneer clearing the way for others.
---
"De revolutionibus orbium coelestium," was important because from it we learned that the earth was not the center of the universe. The same thing is happening again. We are learning that the universe is not what we thought it was, and "The Solution..." has experienced the same level of VIOLENT resistance as Copernicus's book.
The intrigue, the confiscations... what is so important about this book?
---
"The Solution..." has the intrigue of Nicolaus Copernicus's "De revolutionibus orbium coelestium," a book that changed the universe. The second editor, with two doctorates in theology, endorses the twice confiscated manuscript — "We can literally change the course of civilization by lifting the race to a higher path through implementing the solution." — Mario Fusco, TH.D., RS.D, B.S.C.
The Rosenthal effect explains why scientists can prove their theories even if they are incorrect! This is the smoking gun everyone is looking for that shows that beliefs create reality and is the reason why modern science has created a dangerous false science.
Eastwood does not use scientific terminology that is difficult to understand. Every book he writes tells you how to create what you want in life in a plain and simple language that anyone in any country can understand. 
"Consciousness is altruistic, and that means that you are an amazing, powerful and beautiful person."
— William Eastwood.
Why is Eastwood someone we should listen to?
---
Is it because he worked for a Yale professor in a research and development facility on a mysterious invention at age 13 — a modern version of an astrolabe accurate enough to be used by surveyors?
Not necessarily. But it does make you wonder what this kind of person wants to tell you after 45 years of research into the holographic nature of the universe — a study some people do not want you to read.
There is something in this book that undermines the official picture of science for the past three centuries. But that's not what bothered certain government agents. There is only one parallel in history.
"People who go around learning on their own often turn out to be pretty interesting themselves." — Carolyn Battista, 1979 interview of Eastwood at age 16.
"The doctrine that the world is made up of objects whose existence is independent of human consciousness turns out to be in conflict with quantum mechanics and with facts established by experiment."
Bernard d'Espagnat, a top theoretical physicist.
What does that statement mean?
It means that your consciousness is connected to physical objects. You can attract wealth, money, love, health or anything you want with the simple principles given in these books. I created these books to provide simple and easy to understand principles anyone and everyone can use to improve their life. These books all make your goals easy to achieve.
45

years of research has been put into a collection of powerful world-changing books that show you how to use Internal Science to create what you want in life.
Books by EARTH NETWORK
---
Written for Earth Network by William Eastwood.
EASTWOOD / YOU CREATE YOUR REALITY
Prolific author
International Political Influencer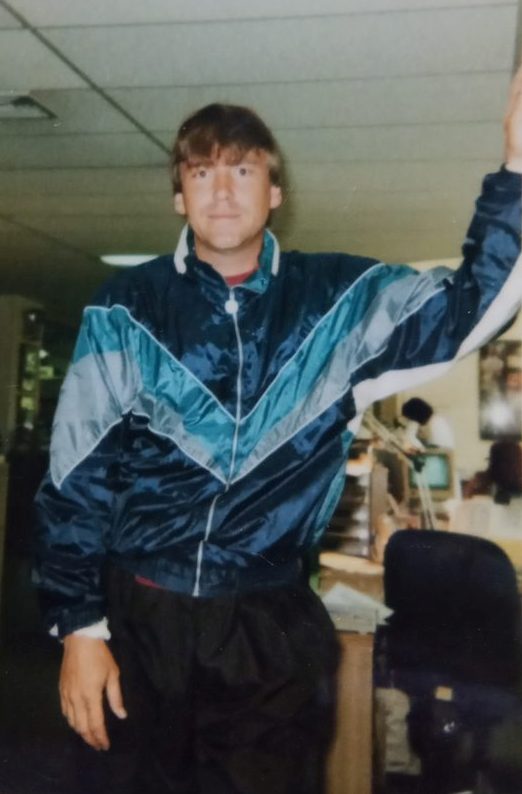 "I WILL TELL YOU HOW YOU CAN CREATE ANYTHING YOU WANT"
---
Simple, easy to understand books on how to create what you want in life.
"There are ways to use this science to make money. Wealth and personal safety are easy. I owned three large historic homes on the coast of Maine in 1985, at age 22, because this philosophy WORKS LIKE MAGIC!"
The secrets in all my books can be used to achieve any goal, no matter what it is. Every book is loaded with tips, secrets and insights that will help you to manifest your goals and dreams. Nothing is a higher priority than your own self and life. The path to your dreams is right here.
By purchasing through our trusted book manufacturer (Lulu.com) you get these books DIRECTLY FROM THE MANUFACTURER.
45

EASTWOOD:45-years of research goes into every publication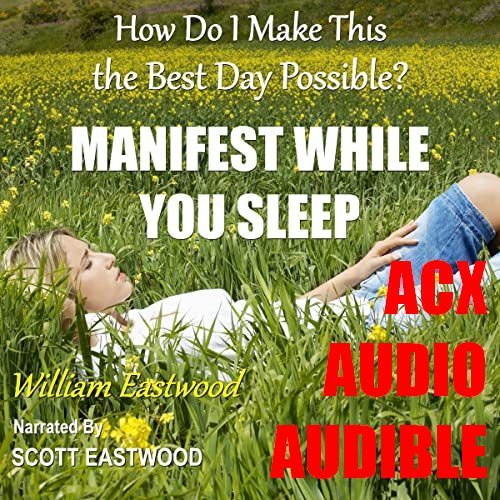 Program for success just by listening to this audio book as you fall asleep!
---
This audio book provides all the affirmations and guidance on the Earth Network websites for accelerated manifesting combined with accelerated learning. This book clears your mind of all the invisible barriers to success that you may not even be aware of that are a product of the physicalism thinking we learned growing up.
Visualize what you want in life while listening to this audio book. The narrator Scott Eastwood did, and his band, Carbon Red, is headed for the number one position on the charts.
New release on Audible, studio produced.
Filled with tips, tricks and secrets to manifest goals and success.
Also available in eBook format
---
The eBook is the same book. It also can be read aloud to you with most programs and apps.
"How Do I Make This the Best Day Possible? Manifest While You Sleep."
FIVE SCIENTIFIC EDUCATIONAL SITES — ONE PHILOSOPHY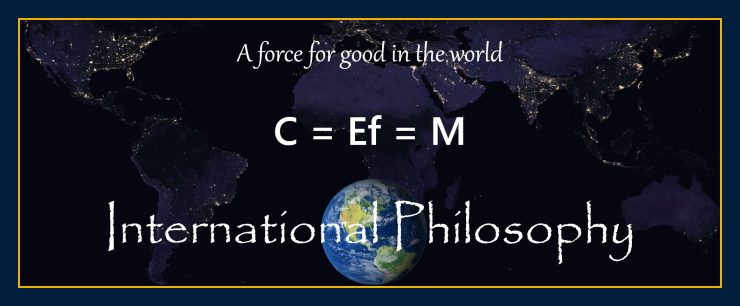 MULTI-SITE

FREE

FEATURE ARTICLES
Tool to find what you want
---
Think of probabilities as avenues of action open to you. A probability is a non-physical series of events that can become physically manifest. Each action increase the total range of probabilities open to you.
Out of one thing you do today, three more possibilities could arise. Going to the store, for example, puts you in contact with others, and the probability of interaction with each person. There is a science you can learn to create only positive events with your thoughts.
Ordinary probabilities are the things you do every day. An unusual probability could be meeting an old friend who mentions a book. Upon reading it you end up taking a new direction in life.
Unforeseen fortunate probabilities, also called synchronistic events, are triggered by your positive conscious focus and thinking in life. But the work done to create them happens at deeper levels of your own consciousness.
Your beliefs must also support the possibility of having what you want. Any assumption is a belief. "Murphy's law" is a common hindering assumption held by people who say that their positive thinking does not work. In its simplest form, Murphy's Law states: If anything can go wrong, it will. You may think, "if it is something good, it is hard to get and if it is something I want, someone will try to take it from me." These are the kind of assumptions are invisible barriers to success that you want to reject and dismiss. But you need to know how to do that.
Some people believe that they are a product of everything that has and is happening to them. This is called an external locus of control. Our meritocracy creates a sense of powerlessness. Mind over matter nonlinear thinking can make you powerful or you can remain stuck in beliefs that cause all your problems.
A person who feels that their job, position, circumstances or outside forces control them has an external center. These types of people cannot manifest what they want in life.
How often and to what degree do you use willpower or other means to make things happen for you? You can will your thoughts to manifest as material events, objects and reality. Can you heal with nonlinear thinking , use conscious co-creation and solve problems the new way?
Do you know how to create a miracle, or how to be a billionaire?
Do you lock in on what you want like an archer locking in on the bullseye, or like a child who wants a new pair of sneakers? Young children intuitively feel that they control reality with their thoughts. Do you acquire your goal subjectively? Or do you have a lot of thoughts about the perceived obstacles, like not having enough money, or needing to spend money on something else?
Do you control your life in some areas, and then profess that others are impeding your freedom and ability to have what you want in life in other areas? If you have a lot of negative emotion in reaction to people that you believe are a hindrance, you have an external center. Do you even know where you form your reality? If not, you can benefit by immersing yourself in a study of the subject of manifesting thoughts into events, objects and reality.
You can learn how to get out of a difficult situation and create anything you want. Learn how to make today the best day possible.
If you want to know what you think and believe, ask yourself what you feel. Your feelings never lie.
When you are sure of yourself, and confidence is strong, you have a greater ability to manifest what you want in life and draw positive people into your life.
When you put control of anything outside of yourself the problem of not being able to create what you want could be related to self-confidence.  You need to be confident that you can create what you want, and if you do not have this confidence you have to develop it. 
Do for others what you would like others to do for you. Be kind and the world will reflect that back in what others do for you.
Manifesting
---
To manifest anything, you must think from the end. Manifesting involves imagining the desired end result as if it were already achieved. This is often called visualizing the wish-fulfilled. When we make our imagining as real as possible and wrap them in amplified positive emotions, we get a powerful result.
Earth Network multisite (mostly science) pages
Get all this information directly from the source — Earth Network books
45

 45 years of research goes into every book
---
The purpose of Earth Network books and our free advice, is to provide you with all you need to know to be successful in all areas—in intellectual and spiritual knowledge, business, finance, health, love and relationships.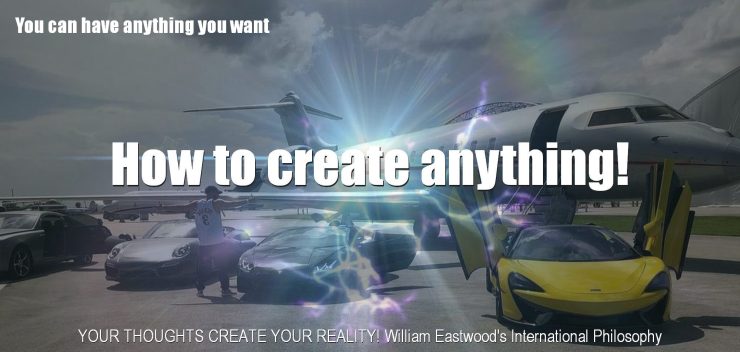 "If you do good things, good things will happen to you."
(Like finding a treasure at the exact moment he made that statement at age seven?)
When you add one of our books to the tools you possess to improve yourself and the quality of your life, you help more than just yourself.
You help people in over 170 countries, some of whom are suffering in bleak and difficult circumstances.
...Some people are dealing with traumatic situations and lack of food, or in some way desperately need help. The support we provide can show them how they can get their next meal or feed their children. 
By purchasing through Lulu.com (above) you get these books DIRECTLY FROM THE MANUFACTURER and cut out the middleman! — most reliable source — fastest delivery — lowest price.
Thank You

I thank everyone that has made contributions, and those who have purchased books. I would not have been able to do it without you!