---

Was Trump Indicted at Mar-a-Lago? What Was Trump Arrested for?
---
Was Trump indicted at Mar-a-Lago?
What was Trump arrested for?
What is the underlying cause of the problems in the U.S.A.
I will answer these questions now.
---
Donald Trump has not yet been indicted where he is residing at Mar-a-Lago. It is possible, however, that Trump will be indicted soon. If he is indicted, it may be on multiple charges. There is an obscure Florida law that could allow the republican governor of Florida to temporarily delay Trump's extradition should he be indicted.
Update: Manhattan District Attorney Cyrus Vance's case against former President has gained momentum with the announcement of the grand jury convening. Trump may be facing criminal charges and may eventually go to jail. Whether or not Trump goes to jail is speculation.
June 14th update: The Trump era DOJ subpoenaed the personal records of journalists, democrats and one republican (Trump was upset with). Apparently, the DOJ under Trump was targeting political enemies at the instruction of Trump. It is shocking, a gross abuse of power and an assault on the separation of powers.
There is a lot of energy in this last incident that will likely lead to an indictment at some point in time. If Trump is indicted or arrested, we will post the details here immediately.
June 15th update: Trump CFO, Allen Weisselberg could be charged this summer. This will pressure him to flip. If he does, he will then have to cooperate in the next level of this investigation of Donald Trump and the corrupt Trump organization.
June 21st update: Donald Trump is keeping Allen Weisselberg close. The inside word is that Weisselberg is resisting cooperating.
It is still too early to tell whether or not Allen Weisselberg will flip, but it still seems likely that he will eventually flip. It has also been revealed that the D.A. likely has enough information to indict Trump without Weisselberg's cooperation.
If Weisselberg does flip, it's Weisselberg's decision whether or not he will flip prior to being indicted or after.
Also on June 21st Obama commented that the sweeping voting rights bill is critical to maintain American democracy. Republicans are lining up to prevent it from even being debated. They do not want to talk about it.
June 25th update: The New York D.A. is preparing an indictment for the entire Trump organization next week. Weisselberg has not yet cooperated, and this appears to be the reason why. Weisselberg is probably afraid of Trump.
The Trump organization has been warned to expect indictment.
We do not yet know the charges, yet regardless, this is not good news for Trump. Because the Trump organization has made tremendous profits on lies and improper income as a result of Trump being a former U.S. president, this will hit hard for Trump and his bottom line, which other than his ego, is all he cares about.
This is only the beginning of what is to come. The N.Y. D.A. is likely laying the groundwork for the eventual indictment and arrest of Donald Trump.
Also reported June 25th: The DOJ is going after Georgia for Voter suppression. They sued the state of Georgia today for its new illegal voting law that targets black voters by restricting access to the poles. This is just the beginning of the crackdown on Republican led unconstitutional state laws.
June 30th update: Allen Weisselberg will be indicted July 1st, according to the New York Post and the Washington Post. A grand jury has filed a criminal indictment of the Trump Organization and Weisselberg.
Trump will not be indicted or arrested at this time. This is the first set of charges in a ongoing investigation that will broaden and intensify.
Also in the news today: The House has approved a January 6th Select Committee to investigate the insurrection. This will help to expose the truth about what happened when thousands of protesters, most of them Trump supporters, stormed the Capital.
We do know what happened, however. Trump followers tried to execute Pence and other lawmakers in an attempted coup and effort to stop certification of the vote.
July 1st update: New York D.A. indicted the entire Trump organization and Weisselberg today. The case was more sweeping than anyone anticipated. Weisselberg, facing 15 years in prison, turned himself in.
The D.A. charged the Trump organization and Weisselberg with 15 felony counts of tax fraud. The Trump organization CFO evaded 1.7 million in taxes according to the prosecutors.
The 15 counts include an alleged scheme to defraud, conspiracy, tax fraud, lying and obstruction.
The indictment doesn't reference Donald Trump's tax returns. This suggests that Trump is the end target, and the D.A. is gathering evidence before they charge Trump.
The case is big and historic. The Trump organization is alleged to have been engaged in tax fraud against federal, state and New York tax authorities going all the way back to 2005. This suggests that they are putting a lot of pressure on Weisselberg to flip to gather information to charge the person they feel should be indicted for wrongdoing. That person said he could commit murder on 5th Avenue, walk away and get away with it.
July 20st update: A Trump Ally was arrested and charged as acting as an unregistered foreign agent. Thomas Barrack, Trump's 2017 inaugural committee chair, has been arrested on federal charges. Barrack was charged on seven counts of acting as an unregistered agent of a foreign government, obstruction of justice and making multiple false statements to the FBI.
A close friend of former President Donald Trump, Barrack was arrested Tuesday morning in Los Angeles on federal charges related to illegally lobbying for Trump on behalf of the United Arab Emirates.
Barrack secretly acted in the U.S. as an agent for the United Arab Emirates and lied four times when questioned by the FBI. This stems from information obtained in the Muller investigation. The UAE paid Barrack 1.4 billion dollars for policy favors. How much of that money did Trump see?
Barrack is in a lot of trouble.
THE TRUMP PLAN:

BURN AND BOMB!
---
Educated people know what autocracies are like inside places like Syria and Afghanistan. That's why they do not like Trump, they do not want our country to end up like Syria or Afghanistan!  Share this with your friends and loved ones so that they know what it will be like. We need to protect our friends and those we love. It can happen here, the Republicans are already half way there.
Help support democracy, our planet and the survival of the human race!
Where no one is looking.
---
The author of this article is looking where no one else is looking. He has been studying the true implications of Einstein's theory of special relativity, and the work of a group of leading physicists for over 45 years with the intent to find a solution to the chaos in the world. He has done so. But are you listening? Most people do not believe it is possible and so they do not even bother to look.
But more and more people are, and here it is.
45

EASTWOOD
45 years of research goes into every book
HOW TO STAY SAFE —

 The Only Way to Avoid a Catastrophe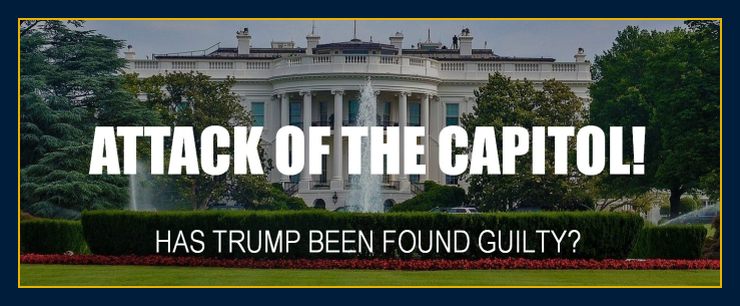 Why is the U.S. is experiencing so many problems? Click below for answer.
---
Donald Trump is actively attempting to destroy the American experiment. If Allen Weisselberg turns on Trump, he can help save our country, democracy and future civilization. Everything is at stake, and this is not a game. If there is one person on this earth that should be indicted, arrested and go to prison, it is Trump.
State voting bills tracker.
Stop Trump and save our nation. How to contact your representative.
Or show support by purchasing a book (below).
The cause of division and conflict
---
As previously reported:
The New York State Attorney has a criminal investigation of the Trump Organization and the New York State Attorney General's case has gone from being a civil case to being a criminal case. These two organization informed the Trump Organization in late April that they were the subjects of a criminal investigation.
These two agencies are working together and sharing information. Criminal charges as opposed to civil charges most often carry prison time.
What is next for Trump?
---
Trump may be indicted for tax fraud and a number of other charges at any moment. The Manhattan DA, however, will not indict unless they feel they have a bulletproof case. Meanwhile, Palm Beach is preparing for a possible Trump indictment. If Trump is indicted and arrested at Mar-a-Lago,  Florida will ultimately have to hand him over to New York for extradition.
Trump had been planning on leaving to New Jersey. However, if Trump is in New Jersey rather than Florida, he may not be afforded the protections provided by Florida law that could temporarily protect him from being handed over to authorities.
Trump could also be prosecuted at any time due to evidence gained in the recent Giuliani raid.
If Trump is indicted he will likely claim that it is a politically motivated witch hunt by democrats, which is of course false.
Prosecutors have subpoenaed a Manhattan private school as part of an investigation and effort to get Trump's financial information. The New York DA is trying to get an insider and high ranking official in the Trump Organization, financial officer, Allen Weisselberg, to flip on Trump.
What was Trump arrested for?
---
Trump has not yet been arrested for anything. He may, however, be arrested soon. If Trump is indicted at Mar-a-Lago or arrested for anything at all, the details will be posted here immediately.
All indications are pointing to trouble for Trump.
May 25th update: Grand jury will hear evidence in Trump case.
This is a website that explains the underlying causes of our political, social and personal problems.
The only way we will solve our personal and collective problems is through understanding underlying causes. Radical beliefs have been on the rise in the US for many years. They all have one thing in common.
When you have no heart you negatively impact the heart of others. The divisiveness, lying, cruelty and accusations physically harms millions: A heart disease study linked to the 2016 election. The first of its kind.
What are the underlying causes?
---
Unlike news stations, our expertise is in underlying causes of what we are witnessing in the news today.
During the Trump era our country was run on a set of negative beliefs based on a strong conviction in human unworthiness, competition and greed (as embodied by Trump). These ideas are based on Darwinism and Freud's ideas and that is why they did not work. In more specific terms, those beliefs led to subsidiary beliefs (conspiracy theories stoked by our adversaries).
Even worse, about 70 million people voted for more of the same! This suggests that the Trump influence has cult-like characteristics.
The website you are on offers and an alternative to the beliefs in human unworthiness that underlie radical violence and false justification for degrading, lying and cheating. An understanding of how a low evaluation of human life leads to everything from bullying to the death penalty is essential if we are to solve our problems both public and private.
Through theories based on quantum physics and advanced science we provide solutions to problems both public and private.
The concepts here are based on the new scientific paradigm of University of London physicist David Bohm, a former protégé of Einstein's and over 45-years of research and application.
Do scientists say that thoughts create matter?
Many top physicists do know that thoughts create matter and reality
It is the rest of science, media and the world who do not want to listen to what they are saying.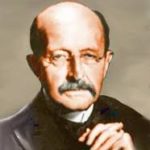 Max Planck,
Nobel Prize
Winning
 father of quantum mechanics says,
"I regard matter as a derivative from consciousness."
— The Observer,
1931.

Max Tegmark (Click button for MIT paper)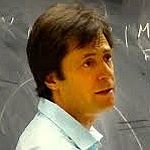 Max Tegmark of MIT, says that consciousness is a state of matter.
CONSCIOUSNESS IS A STATE OF MATTER: MIT
---
In 1938, Einstein writes,
It seems as though we must use sometimes the one theory and sometimes the other, while at times we may use either. We are faced with a new kind of difficulty. We have two contradictory pictures of reality; separately neither of them fully explains the phenomena of light, but together they do.
— Albert Einstein, Leopold Infeld (1938). The Evolution of Physics: The Growth of Ideas from Early Concepts to Relativity and Quanta. Cambridge University Press.
If we extend Einstein's suggestion above to several sources of knowledge, we come to a new understanding of reality itself.  To make sense of the discoveries of David Bohm and other scientists we need to gather together everything they are saying and put it together in a new way to bring us to a new picture of reality that makes sense.
If we combine certain popular theories in quantum physics, they all point in the same direction. That is precisely what my philosophy does. But I am not a scientist. I am a humanitarian, philosopher and visionary who wants to help you understand and apply a basic life philosophy that can be used to solve problems and achieve goals.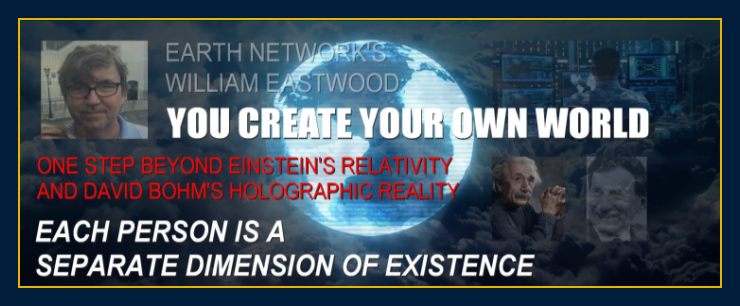 Each physicist's theory represents one important piece of the puzzle. If you combine them properly, they lead us to where we need to be. They lead us to a unique understanding of reality that is so crystal clear and obvious, that we no longer need the science to convince us that this is the correct worldview.
Your thoughts can and do create your reality. The philosophy I teach is so simple and clear that anyone can apply it. In simple and clear terms, I tell you everything you need to know to create whatever it is you want most in life.
My philosophy, while based on the best science in the world today, is not for scientists, it is for ordinary people who want to improve their lives.
If you just want to achieve goals I can help you.
---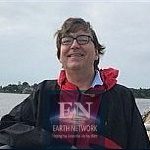 You can get lost trying to understand consciousness by reading scientific articles. I offer links to some excellent scientific studies as a courtesy to you only. I know in simple terms that the physical world is a projection we each create with our own consciousness. If four people enter a room, there are four rooms. I figured that out over four decades ago.
Consciousness is irreducible and is both individualized and part of an unbroken field. Quantum mechanics is the study of that field of energy. Your consciousness has very deep, eternal meaning that cannot be measured with a ruler, and so all scientific studies will miss that part of the picture.
All consciousness is of an equal, amazingly high grade; and just so you know, your personality and individuality will never be lost. Who you are will survive death. I am not a religious person, because I will add that you are also good, and most religions will say you are evil.
Ignorance is separation from truth, and it is the closest thing there is to evil. Our civilization has been based on separation from truth for centuries and we therefore do not even know where we come from! That shows just how ignorant we are.
Our civilization has been reading reality backwards for thousands of years. You cannot understand reality by looking at the physical world because that world is a consciousness hologram that you are creating. If you follow most scientists, they will just get you more confused.
I provide hundreds of articles and over a dozen books in plain English, and you do not need to be a scientist to understand any of it. Use your heart and intuition. All knowledge is within you, and you are a portion of the Divine consciousness that forms everything. You are forever safe and loved, and this will never change, not for a billion years.
For those who are interested I often begin my articles with some science because it is important to use your intellect. For something to be true it must make sense to you both intellectually and intuitively.
— William Eastwood
You do not have to be confused by the science. My books will open the door to understanding and will allow you to create your own reality to match exactly what you have decided you want in your clearest moments.
There a path that leads to a new civilization. Understanding will change the world as we know it. Either we accept new knowledge and thrive individually and collectively or we become overtaken by violence and other problems and spiral into our demise. Fortunately, we do have free will.
Click above to learn more
CONSCIOUSNESS IS A STATE OF MATTER: MIT
There is a scientific reason why people believe lies and others are always convinced they are right despite their ridiculous notions.
FIVE NOBEL PRIZE WINNER'S FINDINGS
The MAGA crowd running the Republican Party
---
In January Trump reportedly was thinking of forming a new political party called the "Patriot Party," according to the Wall Street Journal and the Washington Post. Photos of a Federal Election Commission (FEC) filing form for a "MAGA Patriot Party National Committee" soon spread quickly on social media. The Trump campaign, however, says it's not affiliated with the party.
If Trump formed the "Patriot Party" creating a third political party, it would lead to democratic victory. Meanwhile, the republican party is degrading anyone apposed to their antics and ousting Republicans who do not lie regarding Trump losing the election.
The Republican party has been overtaken by mob rule. After they rioted on January 6th, they are now claiming that the riot was simply a peaceful gathering like tourists visiting the White House on a normal day. This flies in the face of the fact that five people were murdered, and the mob was chanting "kill Mike Pence" and set up a noose in the back of the Capitol.
Trump may be indicted and arrested for charges related to inciting an insurrection.
Liz Cheney, a conservative republican voted out of the republican party, has received extensive national press coverage. This is having a huge impact on the nation. Cheney: "Trump misled and betrayed the people."
Cheney is being booked to speak by everyone, and has even denounced the big lie on Fox News!
"Trump misled and betrayed millions of people in claiming the 2020 presidential election was stolen," said Cheney, "It's a scary thing," Cheney said. Trump misled and betrayed millions of people in claiming the 2020 presidential election was stolen. "He's going to unravel the democracy…"
Trump is still actively doing so.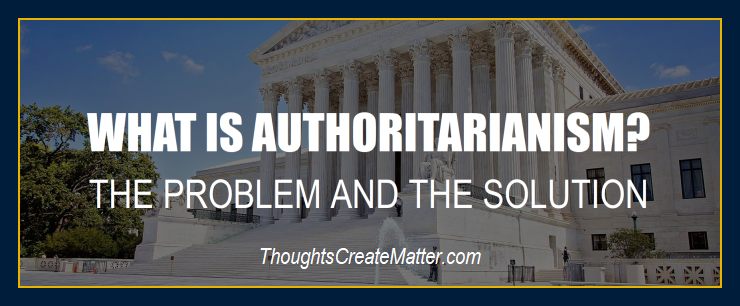 Democracy in existential crisis
---
There is currently an ongoing coordinated effort to undermine voter rights. Dark money is being used to fund an effort to restrict voting rights in an anti-democratic movement nationwide.
These and other activities stem from Trump's inability to accept that he lost the election.
Republicans against democracy
---
Restrictive voting bills have passed in the majority of states. There may be a directing agency responsible.
A prior Trump Administration official was video taped by Mother Jones bragging about drafting GOP voter suppression bills. Dark money is being used by republicans to make it harder to vote. Heritage is coordinating the effort to dismantle democracy. They are creating model legislation restricting voter rights across the nation.
These are dark money groups in the Republican Party are drafting anti-democratic legislation in secret.
Spy campaign
---
Recently it has been brought to light that the paranoid former president was doing what he accused Obama of doing. During his term as President, Trump had spies infiltrate the government, said an activist who was an ex spy in the Trump administration. Trump plotted to discredit his perceived enemies in the government.
This fiasco, Trump asking Georgia for more votes and other Trump scandals, will likely lead to Trump being indicted and arrested at Mar-a-Lago.
The election of Trump and out national problems are a symptom of a deeper problem.
Cyber ninja circus
---
The Cyber ninja circus is an effort by Trump to give validity to speculative opinion by creating evidence to support the big lie that the election was stolen.
Is seems likely that all these activities are leading to the demise of Trump. His popularity is waning according to recent poles. The criminal and divisive activities associated with Trump will likely soon lead to an indictment and arrest.
If Trump is indicted at Mar-A-Logo we will report the indictment here immediately. If Trump is arrested we will report on what Trump was arrested for and the details of the arrest as soon as they become available.
THE SOLUTION... is powerful enough that government officials previously removed it from publication. Explains the underlying cause of a divided world and contains simple methods you need to create the life you want. Be held down no longer, read this book while you can! Understanding will change the world as we know it. Open your mind now! Be free!
It is all here, in the solution.
"We can literally change the course of civilization by lifting the race to a higher path through implementing the solution."
— Mario Fusco, TH.D., RS.D, B.S.c.
424 page paperback — eBook also available
.
.
.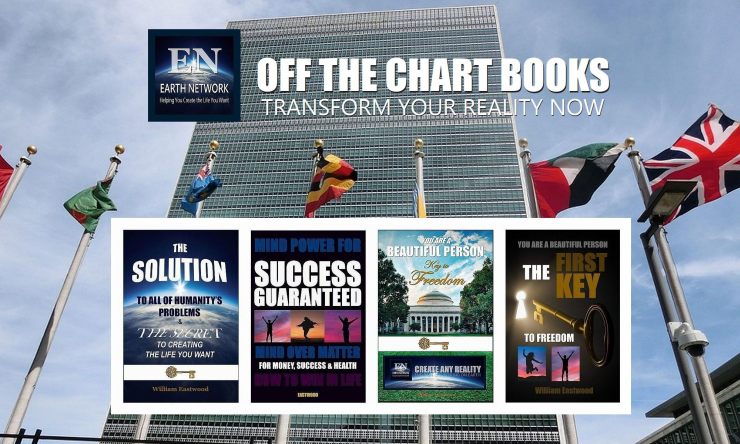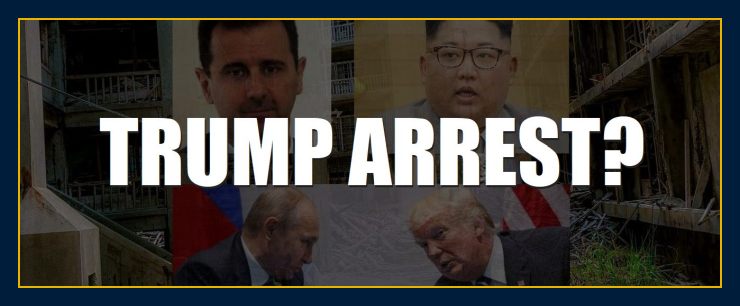 THE LANGUAGE OF BULLIES, Trump's cruelty, and division are products of a deeper entrenched problem in the U.S. in particular. The nation's problems are only symptoms of the actual underlying problem. Read more.
The cause of division and conflict
---
A bipartisan commission
---
Lawmakers reach an agreement to set up a bipartisan commission with subpoena power to investigate the cause of the January 6th Capitol riot. Giuliani and Trump may be subpoenaed to testify. One can only imagine what will ensue. With Subpoena power this could get ugly.
A vote will be required to form the commission, and that may take place in the House and Senate this week.
Kevin McCarthy, who is in opposition to forming a commission, talked to Trump as rioters stormed the Capitol. If a commission is established he will be under scrutiny regarding the conversation he had with Trump.
As previously reported:
In a 60 Minutes interview on Sunday March 21st, a top prosecutor, Michael Sherwin, former acting DC US attorney, says Trump may be culpable for the capital riot, that the evidence is trending toward that.
Sherwin, who had led the Justice Department's inquiry into the riot, adds, "It's unequivocal that Trump was the magnet that brought the people to D.C. on the 6th. Now the question is, is he criminally culpable for everything that happened during the siege, during the breach?"
"We have people looking at everything," he said.
The sedition law is for trying to overthrow the government. However, there is another little-known law that Trump could be charged with for giving aid or comfort to an insurrection.
---
Aspects of classical physics have been disproven. Matter and consciousness are the same thing.
We are joining forces with top physicists in a break from established thinking to create a new kind of science to bring people the answers they deserve.
The multifaceted solution — the unveiling of new science — is outlined in our about us page (below).
NBC NEWS REPORT: Universe Is Conscious
NOVA CPTV: Matter is a State of Consciousness
Click above to learn more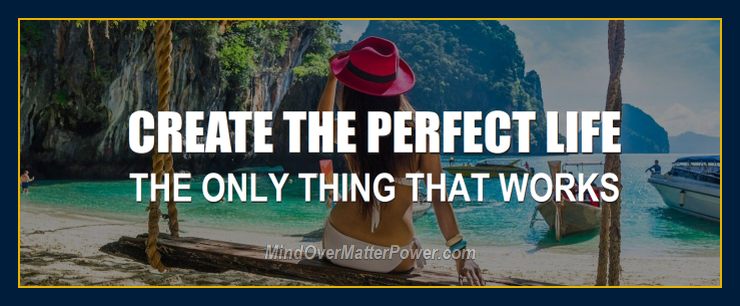 ---
Trump can be charged with sedition. However, it is not as likely that he will be charged with a murder related offense.
Federal prosecutors are planning to soon charge insurrectionists with sedition and murder. This will put increasing pressure on them to bring similar charges against Trump. Because Trump has incited the insurrection, it is likely that prosecutors will find Trump to be legally culpable for the siege, and he too may be charged with sedition. Murder charges are less likely but not out of the realm of possibilities.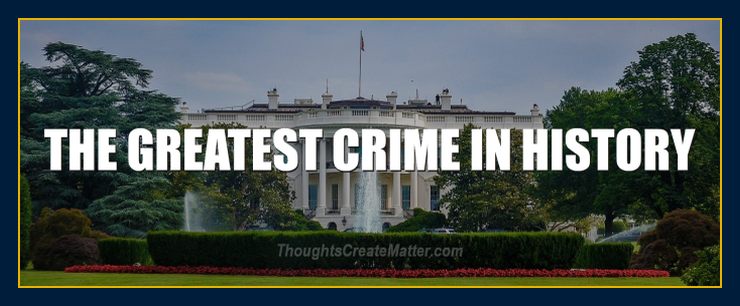 ---
An federal ex-prosecutor has stated that sedition charges are likely against insurrectionists but was unclear as to whether or not Trump would be arrested and charged with sedition. Prosecutors are looking into the role the president played in the insurrection. While it is abundantly clear from the video record that the President was the magnet that brought everyone to Washington DC, prosecutors seem to be divided on charging Trump with sedition.
Trump may be culpable for insurrection due to insurrectionist statements to the FBI. Approximately 400 of the 800 insurrectionist charged stated that they sieged the Capitol because Trump told them to. Even a single person storming the Capital because of the President's instruction is sufficient to charge the President with sedition. However, federal prosecutors are likely concerned about the consequences of charging the former President.
The concern of prosecutors is that if they charge Trump with sedition they may further divide the country and embolden the far-right. Regardless, charges may be levied against Trump and he may be arrested at any time.
Reasons why Trump may be arrested
---
Evidence is being collected by federal prosecutors that is bringing them closer to a possible arrest of Trump on a sedition charge. The reasons why Trump may be arrested are many. Recently it has been pointed out by prosecutors that the siege of the capital on January 6th resembles a military action because it lasted for hours. A spontaneous and unplanned riot would have been of briefer duration.
If it was anyone other than the former president being considered for arrest, charges may have already been filed. But because it is the former president being considered for arrest, and because Trump's arrest would be a high profile, political event on national television, prosecutors are busy planning for all potential issues that could affect their ability to successfully bring a sedition conviction against Trump.
---
The violence and mob rule at the capitol was a direct result of a distinct negative set of beliefs. Their abhorrent behavior is a product of their beliefs.
There is a journey we must all take.
---
If we are going to survive as a nation we must be willing to understand how we create our reality. This involves looking at the implications of what Einstein and a group of leading physicists have discovered that the media did not properly report to the world for selfish reasons.
Many people are convinced that their problems and the problems of the world are unsolvable and so they do not take the time to look. Will you be one of those people, or will you look?
We are seeing an increase in people who are willing to look at the implications of these discoveries and what they may mean for the future of our civilization.
45

EASTWOOD
45 years of research goes into every book
Earth Network: Founder William Eastwood brings you...
A JOURNEY WE MUST ALL TAKE
The American hybrid beliefs responsible for a growing radical ingrown terrorism consists of a mix of Darwinism, materialism and religion's concept of a sinful human carried over from past eras.
What we witnessed on January sixth, 2021 was a textbook example of how negative beliefs in human unworthiness mixed with radical American beliefs rooted in negative scientific and religious worldviews can give rise to dysfunction, mob-rule and chaos.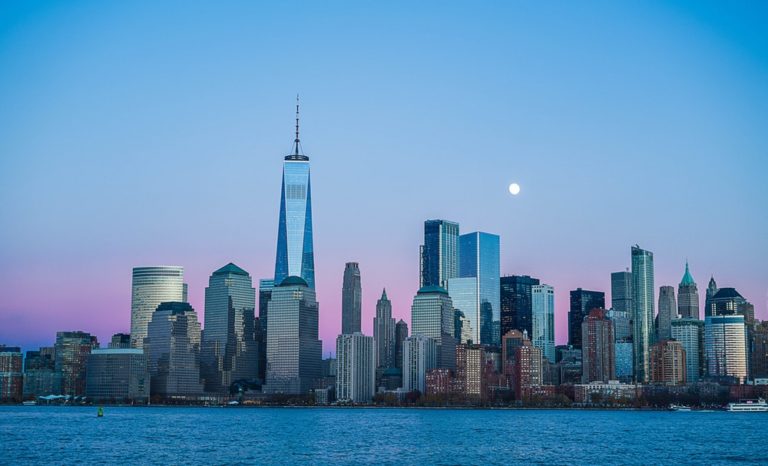 The political and many national problems in the United States  are due to the beliefs. The true underlying origin and cause of these negative beliefs are revealed in "The Solution."
Trump's election is a symptom of deeper problems that are a result of the failure of modern science and mainstream worldviews.
You are in control of your experience. At any time, matter can be completely changed by the activation of conscious thought. Your environment is a product of your thoughts and emotions. By projecting the specific thoughts and emotions that embody your desires you can immediately begin a process of change.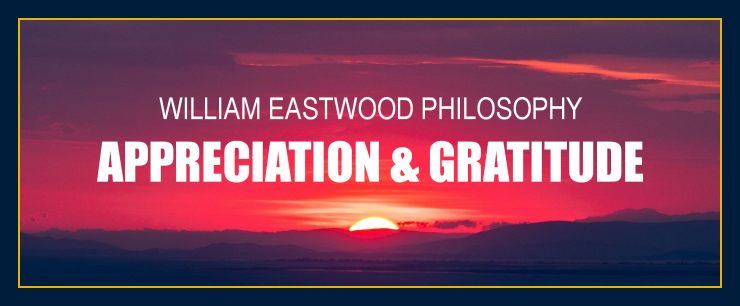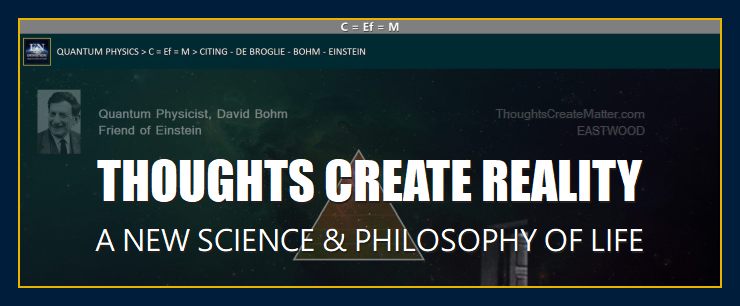 45

45 years of research 
Over 200 free articles
Become powerful.
Create wealth.
Manifest your dreams.
The most generous advice.
The most experience.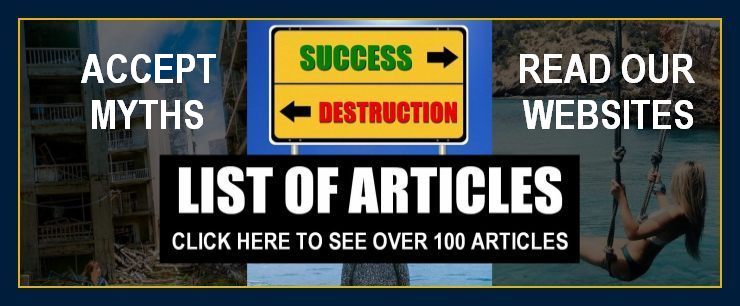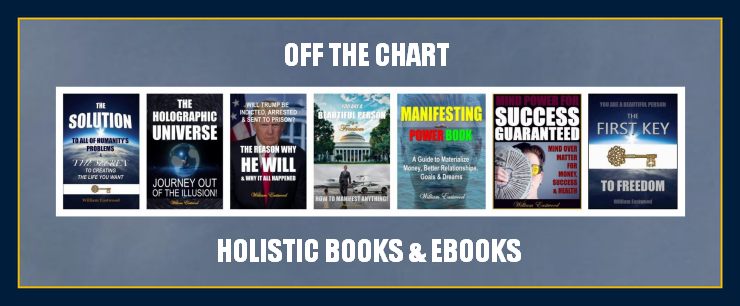 45

EASTWOOD
45 years of research goes into every book

The Solution to All of Humanity's Problems 
& The Secret to Creating the Life You Want
NEW EDITION
6" by 9" paperback: 450 pages.
Earth Network: Founder William Eastwood
---
.
Paperbacks / eBooks DIRECT FROM MANUFACTURER.
By purchasing through Lulu.com (above) you get these books DIRECTLY FROM THE MANUFACTURER and cut out the middle man!—most reliable source—fastest delivery—lowest price.

---
MIND POWER FOR SUCCESS GUARANTEED

-

Mind Over Matter for Money, Success & Health
NEW EDITION
6" by 9" paperback: 228 pages.
When you get this book, you get to have what you want in life. When you apply the simple principles within this book properly you activate a magical internal process that manifests your desires. You get a result like the Cinderella story. Magical transformations and events occur.
The principle of selecting probabilities is backed up by Einstein's relativity and "Many-worlds Interpretation" of quantum mechanics which is hugely popular among physicists.
Overnight success is possible when you have SUCCESS GUARANTEED!
---
eBook version

MIND POWER FOR SUCCESS GUARANTEED - Mind Over Matter for Money, Success & Health
NEW EDITION eBook (ePub)
PRICE: $4.99
Create events in your life as miraculous as in the Cinderella story..
Controlling what happens next in your life is easy once you understand how time and space really work. You do not progress in one world from birth to death. You are really in a field of unlimited probabilities projecting who you think you are into the physical movie we call life.
Selecting the events you desire is as easily as clicking on the movie you would like to watch on your TV. The principle of selecting probabilities is backed up by Einstein's relativity and "Many-worlds Interpretation" of quantum mechanics which is hugely popular among physicists.
Become who you want to be overnight with SUCCESS GUARANTEED! An intensely satisfying EN book to help you succeed in life.
---

EN's Course
You Are a Beautiful Person - Key to Freedom
EN'S manifesting course
6" by 9" paperback: 358 pages.
EVERYTHING YOU NEED TO CREATE THE LIFE YOU WANT!

Reveals how you can manifest any reality you desire.
Put an end to all your limitations & acquire the knowledge you need to create all your desires. The best of everything includes the full range of subjects in the four EN websites. A lifetime worth of learning, and all of William Eastwood's teachings.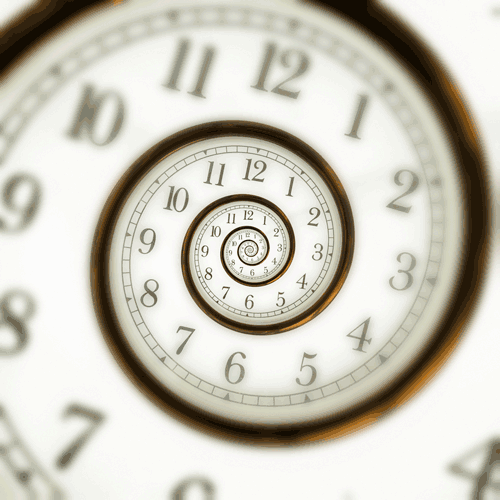 The past does not create the present. Nothing is as we were taught, there is a new art and science to be learned. You exist at the center of a web of probabilities. Each thought and emotion you have will alter what manifests next in your life. If you are adamant about having what you want in your life you had better get it right.
If you follow the masses, you will be as a sheep led off a cliff by the great myths of modern man. Do not gamble your life on majority belief. Your life is too precious. There is no time to waste. Basis of THE KEYS, guidebooks on how to free yourself of all limitations in life.
---
eBook version

EN's Course
Are a Beautiful Person - Key to Freedom
EN's manifesting course
eBook (ePub) PRICE: $7.99
Imagine what a life of complete freedom, and abundance of whatever you want, would be like. This course will show you how to obtain this level of freedom from all limitations.
Achieve the highest level of manifesting ability. Not enough money or love? Unfulfilled relationships? Unrealized dreams? If you wish to have freedom from all limitations, this is your prayer answered. Previously undisclosed powerful material. Basis of THE KEYS, guidebooks on how to free yourself of all limitations in life.
---
A New Series
Rather than publishing just one large course I am publishing some of the best material I have into a series of affordable Keys.
The Keys will contain the philosophy I've used for 44 years. I've learned how to make the metaphysics work and I want to pass on what I have learned to you. Your beliefs, thoughts and emotions do create your reality, but application is crucial. It is too easy to make a mistake and the cost of mistakes is too high. Make sure you get it right by ordering the First Key.

The First Key
to Freedom
The EN course continues: 118 pages. 6" by 9" paperback
The EN course continues: Be free of all limitations in life. No more problems and obstacles. Have everything you want in life. This is the guide that will get you there.
Insights on how to apply the principles of new science and new psychology. Simple and easy to understand. Real life examples, affirmations and guidelines.
Realization of your goals and desires is a simple process. You have a magic genie. Your thoughts and emotions manifest. What could be better? Life can be good.
Get The First Key & onto the road to your dreams.
---
eBook version
The First Key 
to Freedom
The EN course continues: eBook (ePub)
Price: $3.99
You are not moving through time and space, you are projecting a physical "movie" you enter into. Your beliefs, thoughts and emotions create your reality. This simple guide show you how. Master the process of conscious creation.
With a magic genie inside you, anything is possible. Specific positive thoughts and emotions will manifest as specific positive events, but their is a time lag and science involved. You have to know how it is done. When William Eastwood explains how to master the process, goals and desires can easily be achieved.
Don't hesitate, get The First Key now and get on the road to your dreams.
---
KNOWLEDGE IS POWER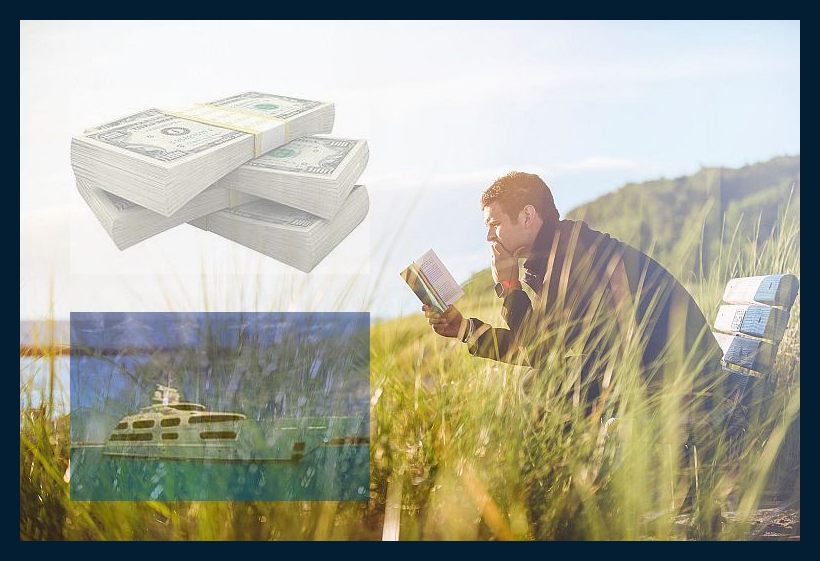 ACQUIRE THE ABILITY TO CREATE THE LIFE YOU WANT
DEVELOP CHARACTER & ATTRACT WEALTH & LOVE
Read a powerful manifesting book outside or by a warm fire.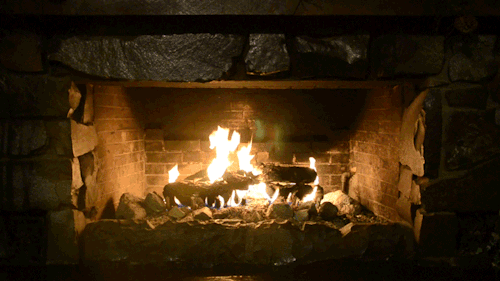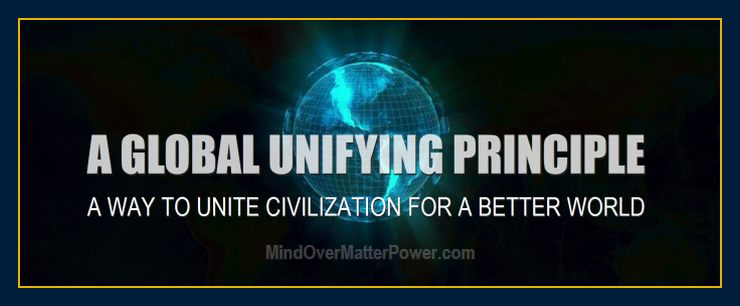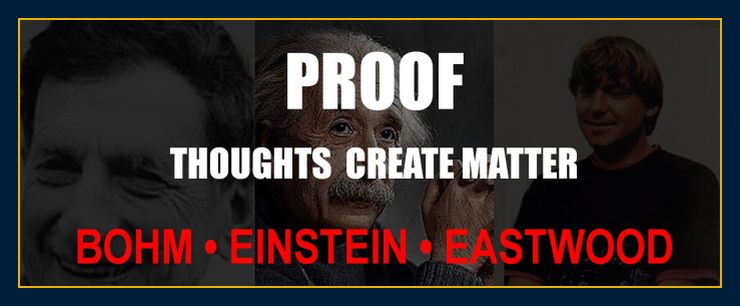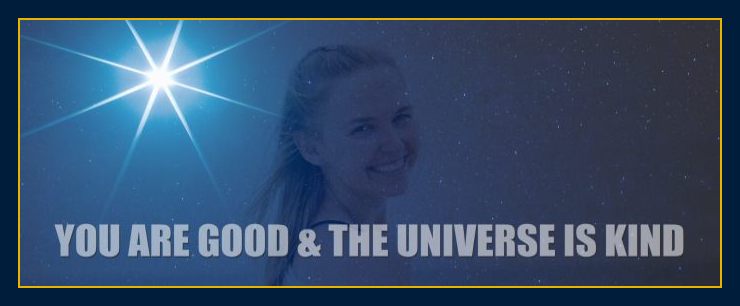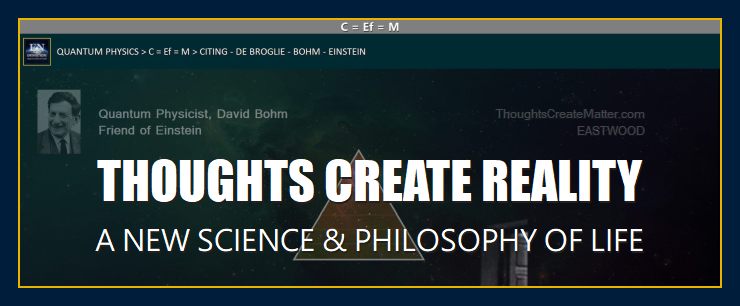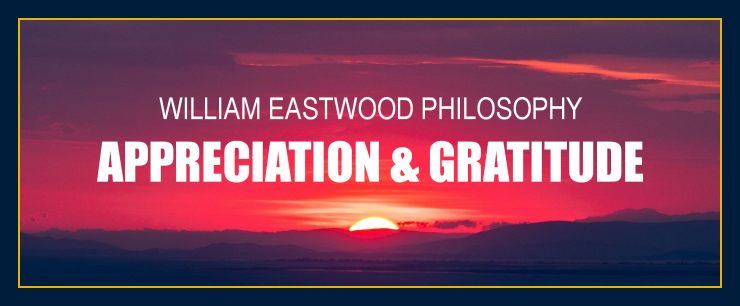 45

EASTWOOD
45 years of research goes into every book
What happened?
---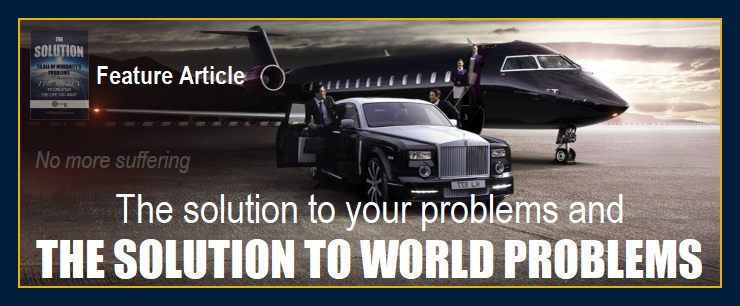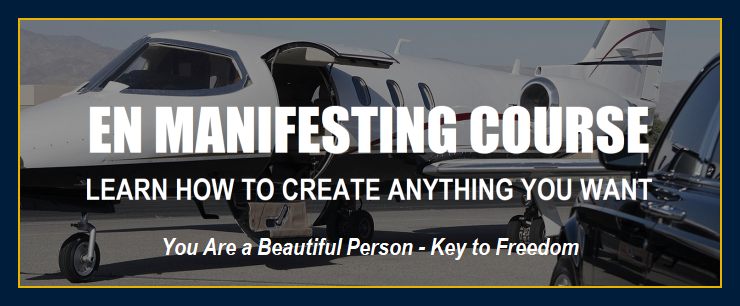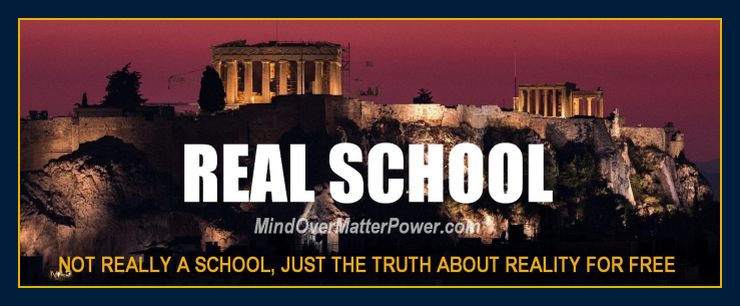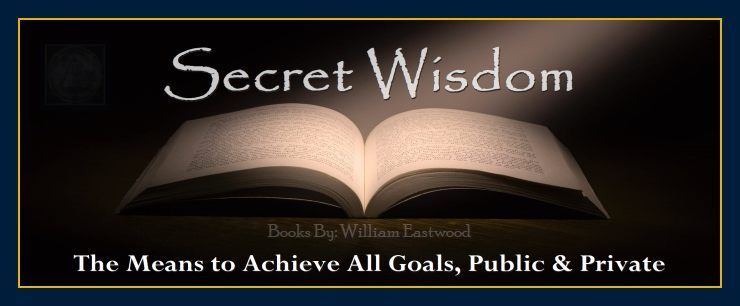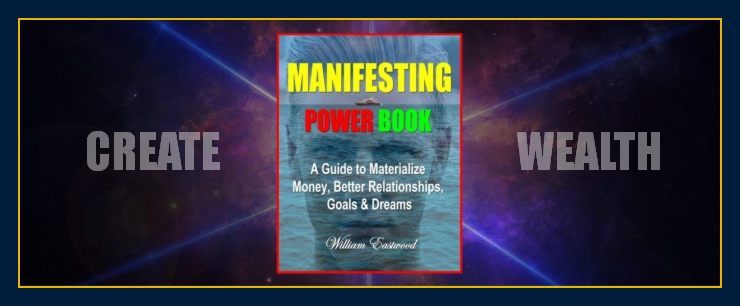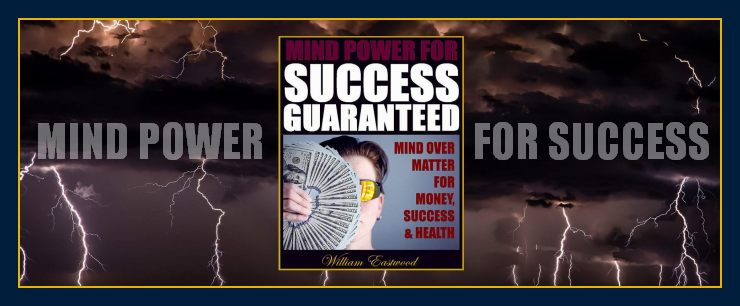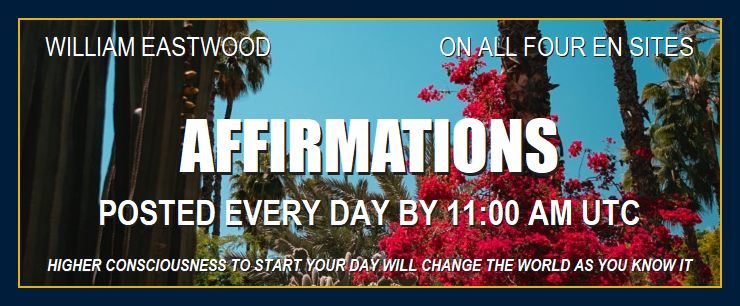 Click on the spinning globe at the top of any page to go to the day's affirmation page.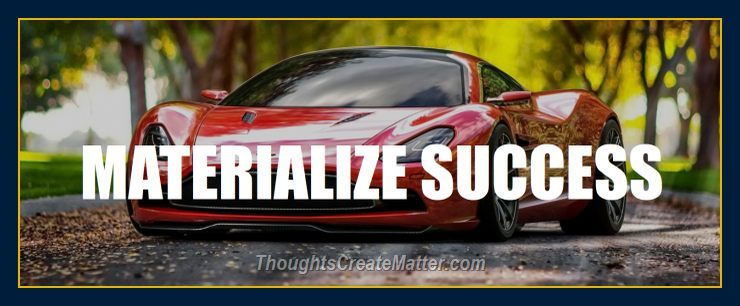 .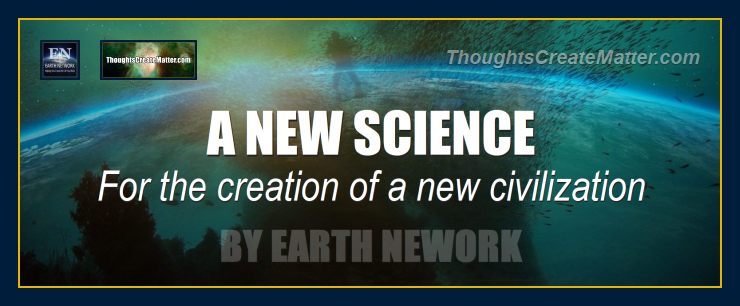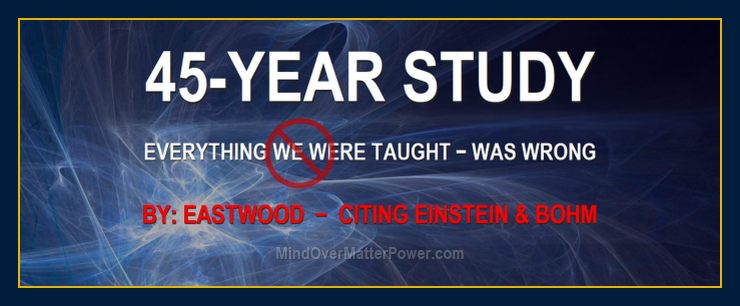 Our four sites.
---
Click above to learn more
---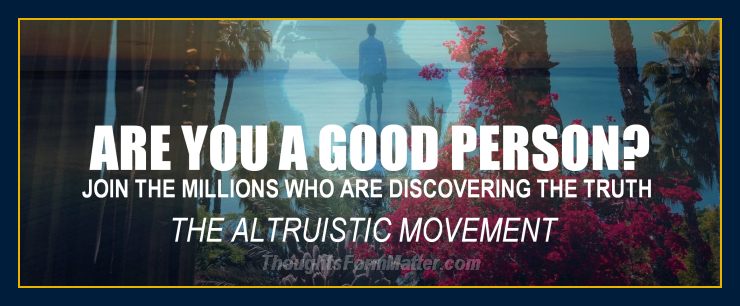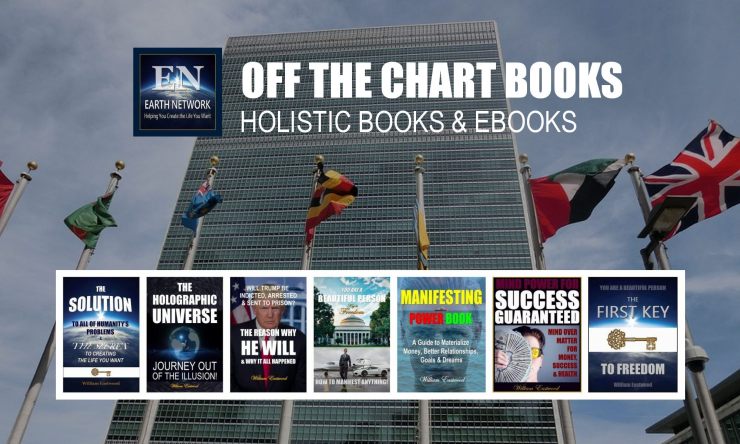 What do you want to create? Eastwood's methods of achieving goals are based on new scientific paradigm of University of London physicist David Bohm, a former protégé of Einstein's and over 45-years of research and application. These methods work. Begin now to create the reality you have only dreamed of with William Eastwood as your guide.
There is a story behind this site and books. There are huge changes taking place in the world. The forerunners are running up against those barriers that prevent progress in the world.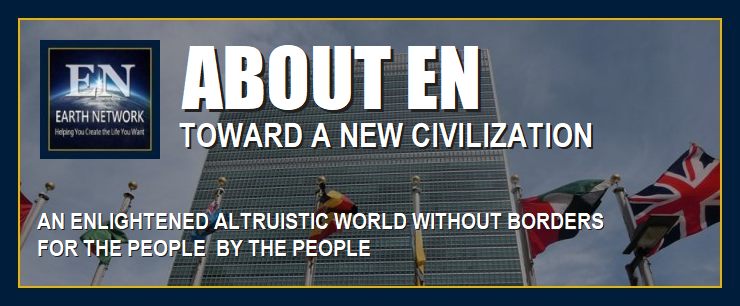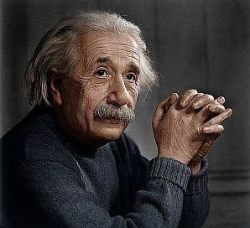 "Great spirits have always encountered violent opposition from mediocre minds."
― Albert Einstein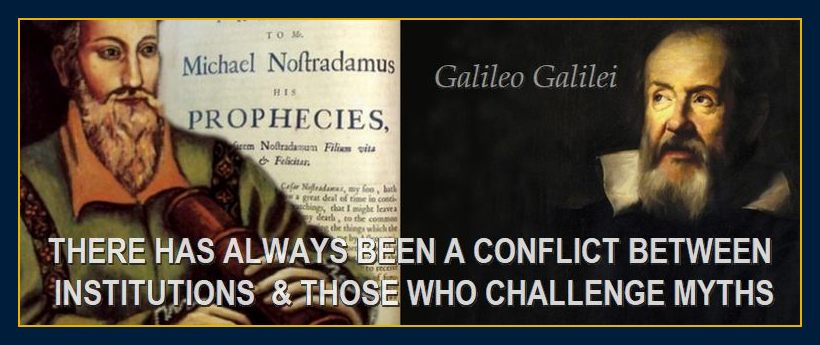 My story is success against all odds. ThoughtsCreateMatter.com is awakening humanity.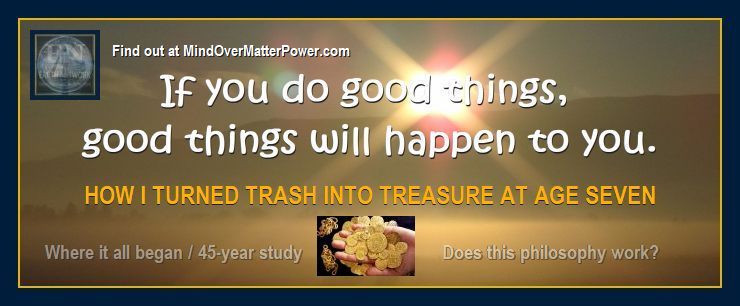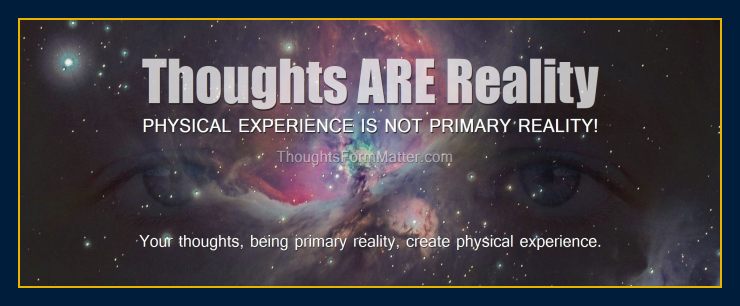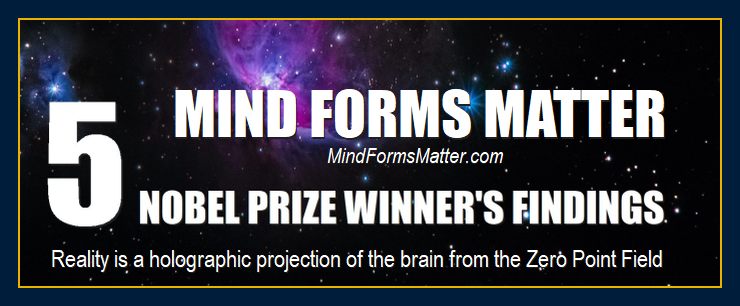 The current state of the U.S. and world is not so great. Learn the cause of what is happening.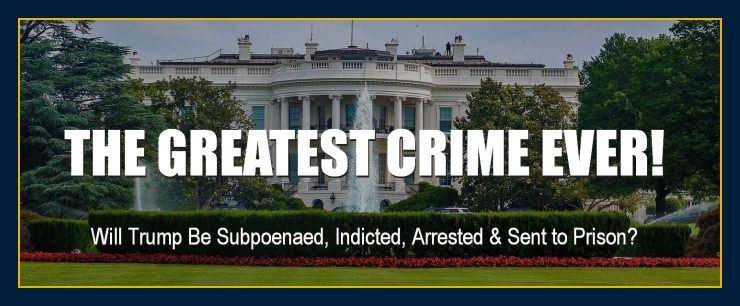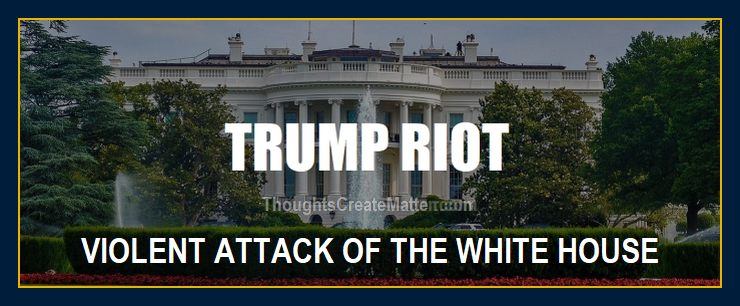 .
.
Take your country back from primitive superstition, violence and ignorance.
Enter a better future
Knowledge can change the world as we know it.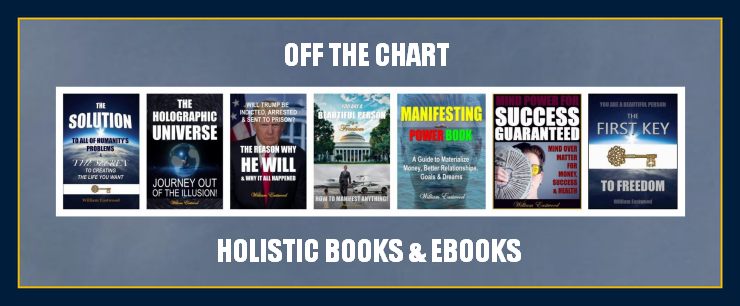 EN FOUNDER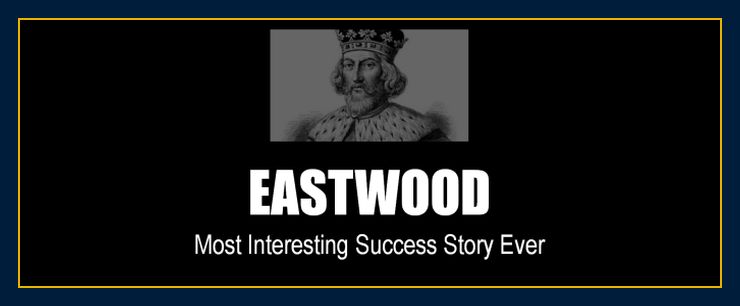 "I have an amazing lineage, but other than that, there is nothing that makes me special that does not belong to every other person on earth. I have achieved what I have because the principles I offer work and I am tenacious. That's all there is to it."
— William Eastwood
"Consciousness is altruistic, and that means you are an amazing, powerful and beautiful person."
— William Eastwood, Altruistic Movement & Earth Network founder (to allocate humanitarian aid to where it is needed most in the world and assist civilization through specialized education).
Originator of: C = Ef = M
Age 12 to 19 helped achieve U.S. energy independence.
I dropped my solar work at age 19 to do something more important for the world.
"We can literally change the course of civilization by lifting the race to a higher path through implementing "The Solution…"
— Mario Fusco TP.D, RS.D, BS.C.
— Endorsement of "The Solution…" (the first of 15 books).
Four websites with over 100 free articles to help you create what you want in life. The truth about reality no one else tells you.
Activist standing up to those in power who hold humanity back.
See "Lineage" / "The Dragon Slayer Prophecy" / trash to treasure pages for more information.
Blood descendent General Jimmy Doolittle, WW2 hero who turned the tide in the war, Clint Eastwood, famous actor, Descendant of Two Kings of England, (John, signer of the Magna Carta) and Reverend Peck, founder of Hartford Colony, Capitol of the Constitution State, USA.
PLATFORMS:
ThoughtsCreateMatter.com
MindOverMatterPower.com
MindFormsMatter.com
ThoughtsFormMatter.com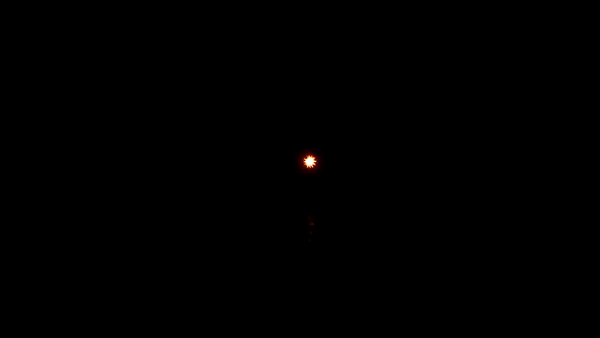 Was Trump Indicted at Mar-a-Lago? What Was Trump Arrested for?
© Copyright, 2021 By: William Eastwood. All Rights Reserved.
Primary article concludes here.
---
FOUR SCIENTIFIC EDUCATIONAL SITES — ONE PHILOSOPHY
A singleAMAZING philosophy!
100's of articles!
4 EN websites!
They are meant to be used together.
Click between them!
Click below for list of articles.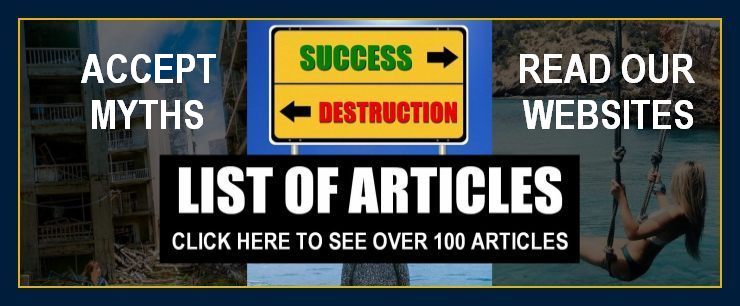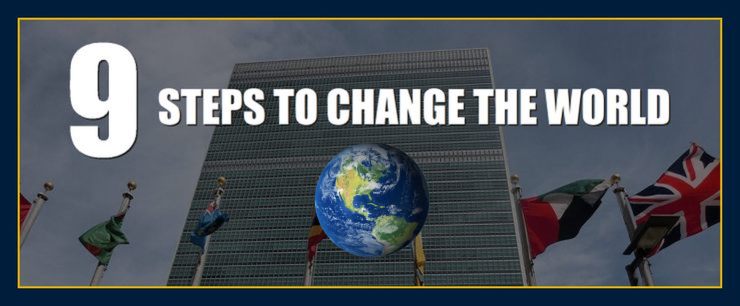 Thoughts Create Matter Links
Was Trump Indicted at Mar-a-Lago? What Was Trump Arrested for?
---
CATEGORIES: Was Trump arrested?, Can Trump be charged with Sedition or Murder?, Was Trump indicted at Mar-a-Lago?, What was Trump arrested for? What is the Cause of Violent Attack at the Capitol in Washington DC? Click on our site and books to learn more.

Classic dictator and bully tactics
Trump is appealing to the frustrations and fear of a segment of the population that cannot keep up with humanity's progress. His base seeks a return to a more primitive era of less liberty and more strict patriarchal control.
Trump still controls the republican party from Mar-a-Lago where he is likely to be indicted and arrested.
The concepts conveyed in this website are within these books.