---

What Is Ukraine Doing to Stop Putin? Military Attacks: Russia Will Lose War
---
What is President Zelensky doing to stop Putin?
What is the Ukraine military doing? Latest updates Russia attacks.
Will Russia lose the war with Ukraine?
I will answer these questions now.
"The world is a dangerous place to live, not because of the people who are evil, but because of the people who don't do anything about it."
― Albert Einstein
Related News update on 9/06/22:
A scientific application to stop war, protect democracy and human rights, based on the work of Albert Einstein's colleague. Is this what launched exports of grain from Ukrainian ports?
On 8/23/22:
The daughter of a key Vladimir Putin terror associate supporting an unprovoked attack of Ukraine was assassinated in a car bomb.
What is the Ukraine military doing to attack Russia?
---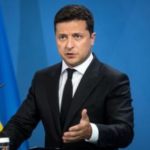 The Ukraine military has attacked Russian troops in Ukraine with its new arsenal. A major Ukrainian military offensive is underway employing rockets and the latest military equipment from the West. Ukrainian President  Volodymyr Zelensky says, "The occupiers should know, we will oust them to the borders." The Ukraine military has broken through Moscow's defenses in several areas. Ukraine has taken back territory that Putin's Russian troops have invaded. Zelenskyy says that no Russian soldier in Ukraine is safe as he cuts off their supplies.
President Volodymyr Zelensky says Ukrainian offensives have made progress, with the military taking two settlements in the south and another in Donetsk in the east according to CNN report.
What is the Ukraine military doing? Latest updates Russia attacks.
---
What is the Ukraine military doing? The latest updates on its attacks on Russia show promising gains for Ukraine. Ukraine is launching a number of major surprise attacks on Russian military occupiers and Russian military is incapable of responding due to lack of technology.
Western imposed sanctions have made it difficult for Russia to get advanced computer chips for its weapons of mass destruction.
Will Russia lose the war with Ukraine?
---
It is increasingly looking like Russia may lose the war with Ukraine. Putin is using fear tactics and does not have the might he wants western nations to believe he has to win the war with Ukraine. He has made many threats that hint of terrible consequences like nothing we have ever seen, yet nothing has happened in months since these threats were made.
It is likely that Putin is the one who is afraid now that the entire free world has joined forces against his war machine. Putin cannot get enough human and military resources to win the war against Ukraine, and the people of Russia are increasingly aware of the true nature of Putin's war on Ukraine. Putin is forcing the good people of Russia into a war that they have not asked for. The young men of Russia are being killed fighting fellow Russians (now Ukrainians).
Putin is a war criminal and has lost his standing in the world. He is soliciting the help of North Korea and Iran for weaponry. These are countries that have traditionally engaged in terrorism. Leaders in these countries tend to share Putin's negative views of Western nations.
Iran has shipped drones to Russia. U.S. officials have reported that Russia has experienced numerous technical failures and cannot get these drones off the ground.
Russia's economy is in near collapse because of Western sanctions and Russia is losing its war with Ukraine and political, military and economic might. Russia will lose the war with Ukraine and Putin will likely be assassinated.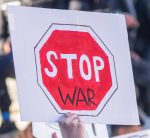 Many high-level Ukrainian officials are confident Putin's demise is fast approaching. Putin's crimes against humanity leave no alternative but his death and the fall of the worst regime since Hitler's Germany.
The United Nations warns that Putin's unprovoked attack of Ukraine has caused multiple global crises, weakened institutions and economies worldwide, and is sending 95 million people into extreme poverty, and another 50 million into severe hunger.
Putin is responsible for an unprecedented global hunger crisis.
The world has a hero
---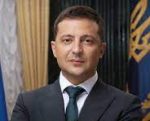 The President of Ukraine, Volodymyr Zelensky has demonstrated that a single person can stand against Putin's terror and prevail.
He was not afraid. Zelensky shows us that one person can make a huge difference in world affairs to change the direction of our civilization.
Zelenskyy is using principles that are based on new science to beat Russia.
A scientific experiment
---
A scientific experiment to stop Putin, protect democracies, feed nations in need, and solve world problems.
A science originally introduced by Albert Einstein's colleague is now being applied to stop Putin from doing further damage to nations, to protect people globally and to get grain to those in need. We can and are addressing all issues with this application.
Our intent is to help humanity.
---
The same methods Ukrainian president Volodymyr Zelenskyy uses.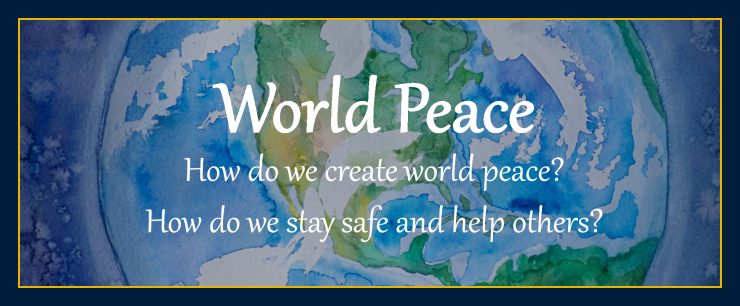 Putin and former U.S. President Donald J. Trump both pose a threat to civilization
---
Both Trump and Putin operate outside of agreed-upon laws. Both view people as expendable, and both are concerned only with ego gratification and gaining power and control over others. Neither care about climate change or cooperation with the international community to solve global problems. Both lie and cheat and both are manipulating the press and have created a false narrative to manipulate those that are foolish enough to listen to them.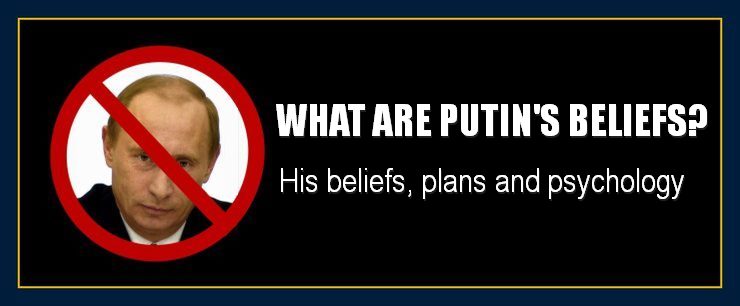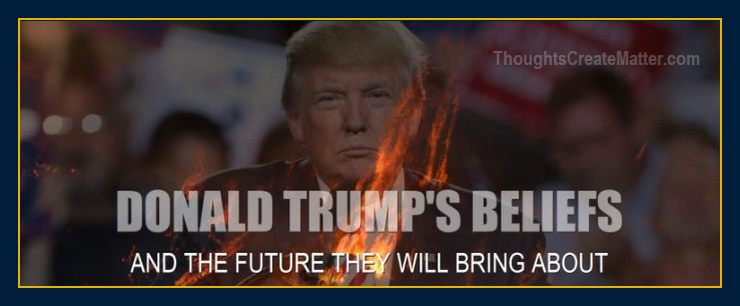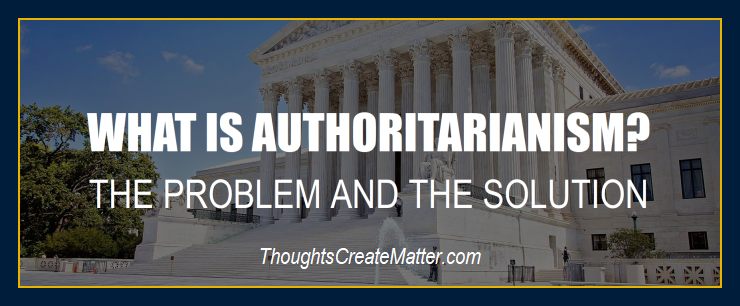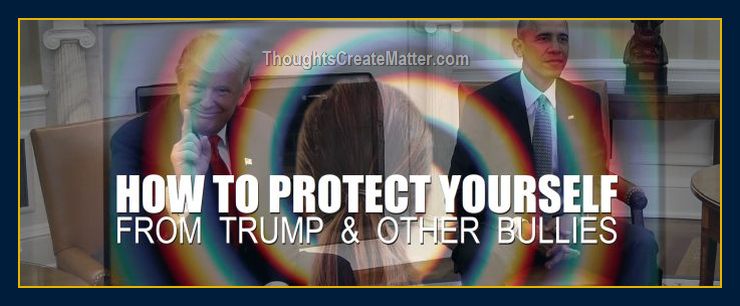 The unthinkable.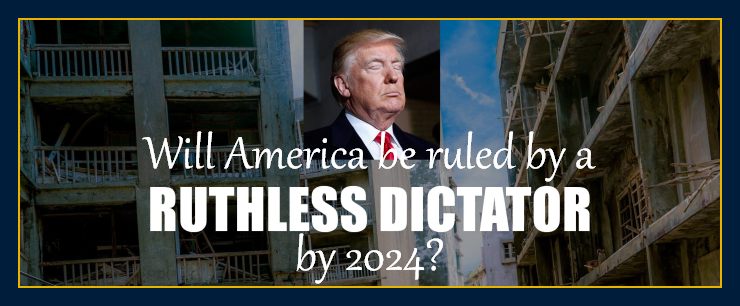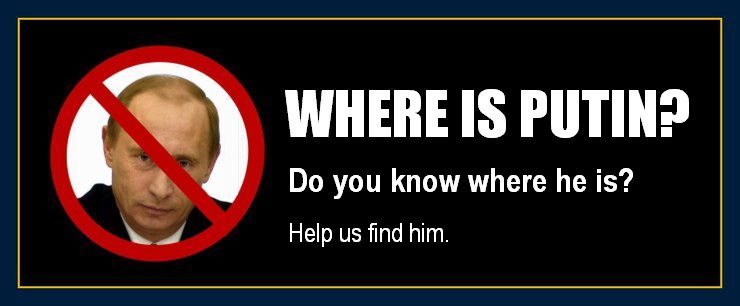 The cause of problems in the U.S. is the same cause of the Putin terror war. The reason why democracies are failing is because we may have missed the science that holds that answer to prevent the actual collapse of civilization itself.
Albert Einstein
---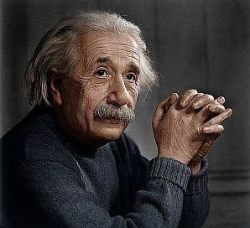 "We cannot solve our problems with the same thinking we used when we created them.
"A new type of thinking is essential if mankind is to survive and move toward higher levels."
— Albert Einstein
45

William Eastwood's 45-years of research brings you a plan to save democracy!
A prediction: Trump will be indicted, arrested and sent to Prison
NEW: Click below and get it, otherwise don't complain that you don't have the power to change the world for the better.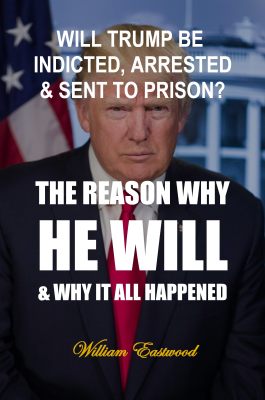 The threat is real, yet we have the solution
---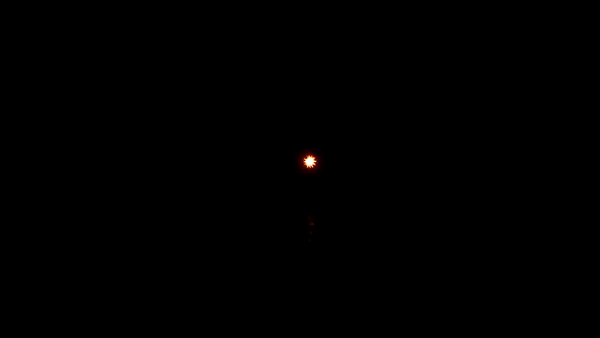 What Is Ukraine Doing to Stop Putin? Military Attacks: Russia Will Lose War
---
© Copyright, 2022 By: William Eastwood. All Rights Reserved.
Primary article concludes here.
Bonus section with links to articles and books.
Eastwood's paradigm eliminates contradictions between science and personal human experience
---
Our traditional science tells us that a person's purpose is no more than to procreate to ensure the survival of our species — but many people have spiritual experiences that reveal there is far more meaning and purpose to a person's life — interpreted through their belief system.
Eastwood's paradigm says we have an inner reality that forms this world and thus can include personal spiritual experiences and the possibility of thoughts creating reality — experiences which when interpreted through Bohm's science would make perfect sense.
A superior form of intelligence and new science paradigm gives us information about reality that objective science cannot
---
Einstein gave us hints of what was to come, Bohm gave us the scientific paradigm, and Eastwood shows us how to apply it for practical purposes.
Take a leap into the new science
---
What is causing all the problems in our world today?
---
Darwinism or survival of the fittest as a moral map or business model does not work. We shouldn't all be pitted against each other. Evictions, incarcerations and lawsuits are symptoms of a flawed model rather than flawed people.
How to develop your full potential with the new science paradigm.
EARTH NETWORK Secret Wisdom books are based on over 45 years of research and application of the principal that you create your own reality according to your beliefs thoughts and emotions, and validated by the science of Albert Einstein's friend, world renowned physicist, David Bohm.
Our founder William Eastwood says, "I owned three large historic homes on the coast of Maine in 1985, at age 22, because this philosophy WORKS LIKE MAGIC!"
EARTH NETWORK universal practical life philosophy can be used to achieve any goal, no matter what it is. Every book is loaded with tips, secrets and insights that will help you to manifest your goals and dreams. Nothing is a higher priority than your own self and life. The path to your dreams is right here.
45

William Eastwood's 45-years of research brings you everything you ever wanted!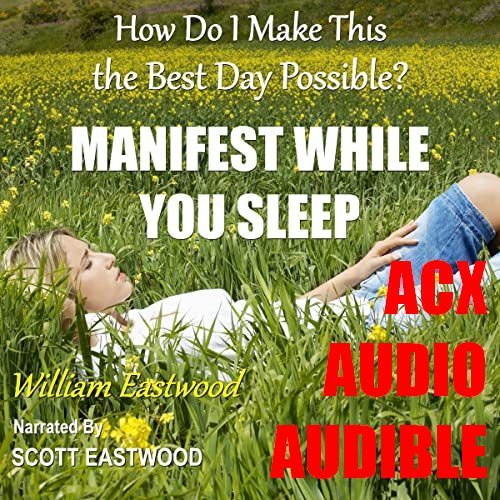 Advanced scientific audiobook — just listen and your subconscious will create what you tell it you want!
NEW RELEASE AUDIO BOOK BY WILLIAM EASTWOOD
Narrated in a state-of-the-art-sound-studio by Scott Eastwood.
Based on the advanced scientific paradigm of Albert Einstein's colleague, David Bohm and "The Solution to All of Humanity's Problems..."
This book manifests YOUR PURPOSE and YOUR DREAMS by providing a space for you to visualize what you want in life within a guided meditation. This audio book provides all the affirmations and guidance on the Earth Network websites for accelerated manifesting combined with accelerated learning. This book clears your mind of all the invisible barriers to success that you may not even be aware of that are a product of the physicalism thinking we learned growing up.
Also available in eBook format
---
The eBook is the same book. It also can be read aloud to you with most programs and apps.
Click here to get the current eBook version of "How Do I Make This the Best Day Possible? Manifest While You Sleep."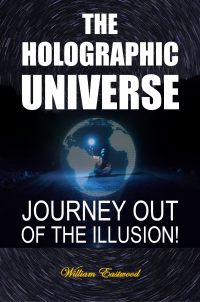 New release in eBook and paperback!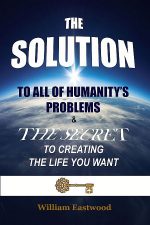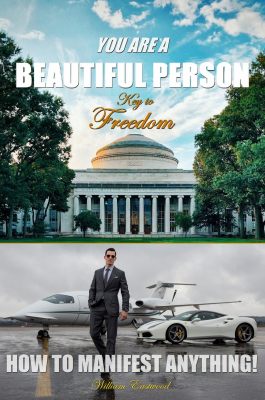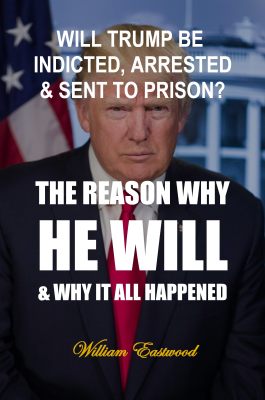 Brand new release in eBook and paperback!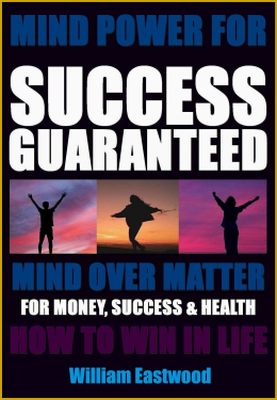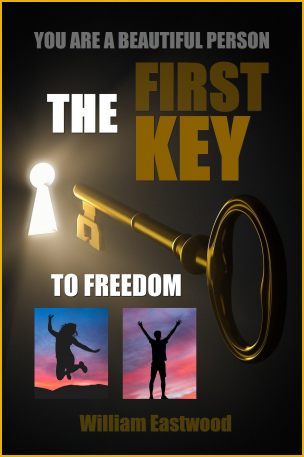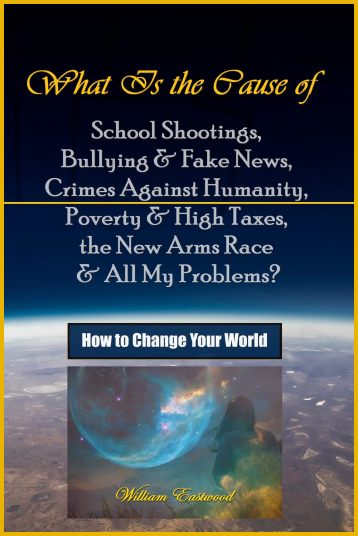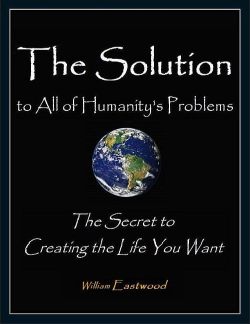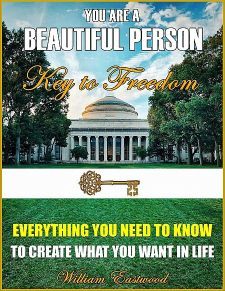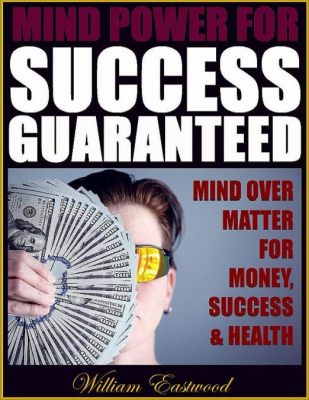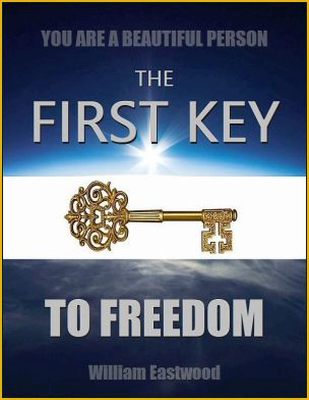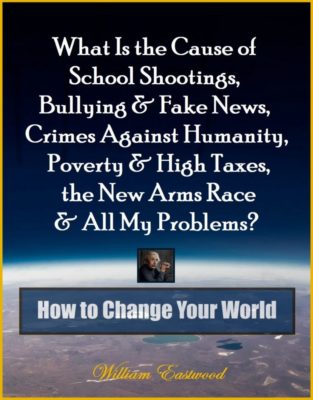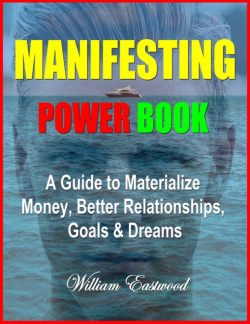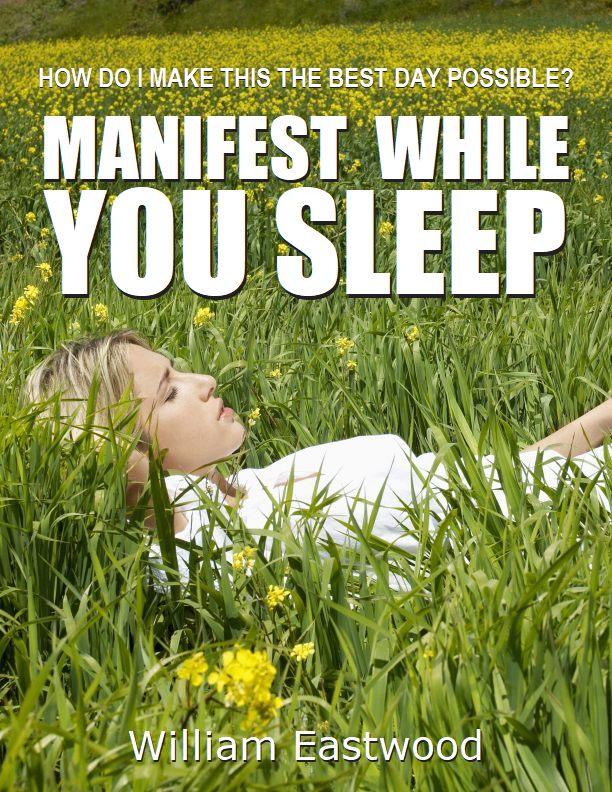 ON THIS WEBSITE:
Had Albert Einstein been successful defending Bohm in 1949, this scientific paradigm may have replaced materialism as our world's accepted science. Documentation Princeton University.
A NEW SCIENCE PARADIGM
FOR YOU
DISPELLING PRIMITIVE SUPERSTITION
William Eastwood philosophy, also known as international philosophy, is an international standard philosophy of connectedness William Eastwood created that recognizes the power of your thoughts to create events. We give you the tools you need to create anything desired in life, and we recognize the goodness of your human nature and your personal being.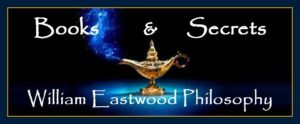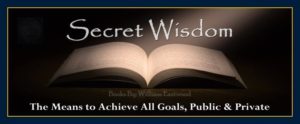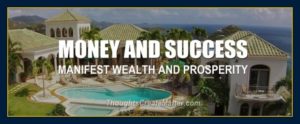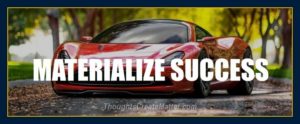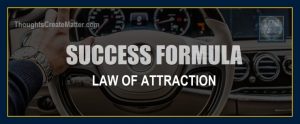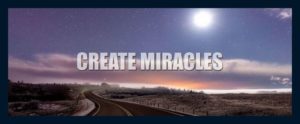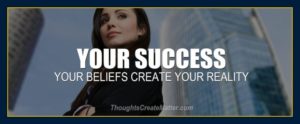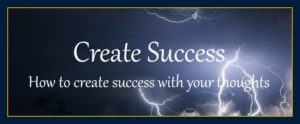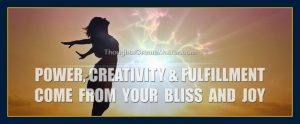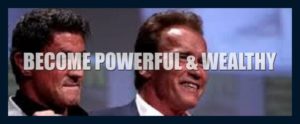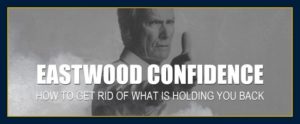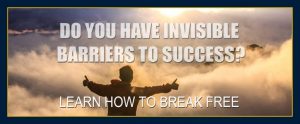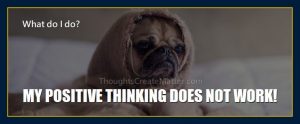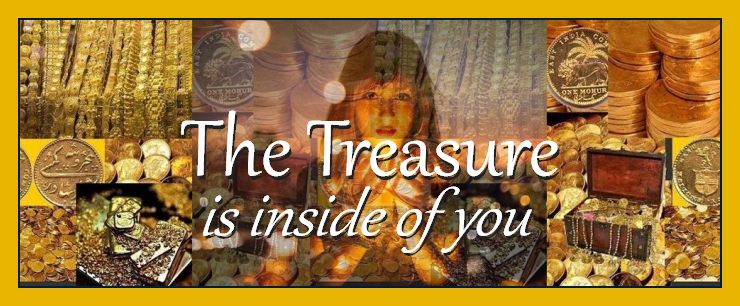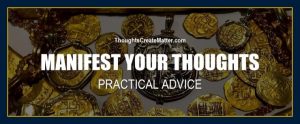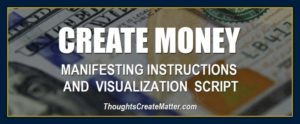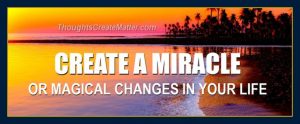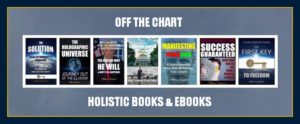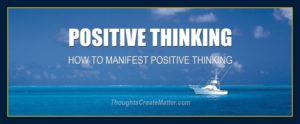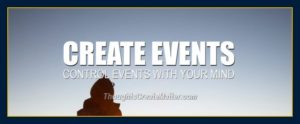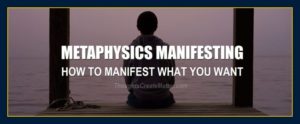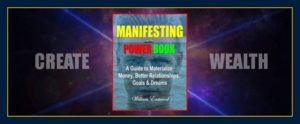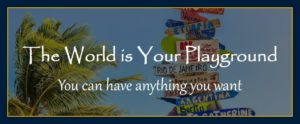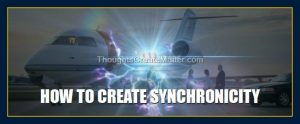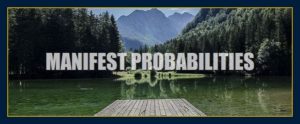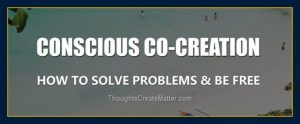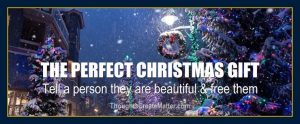 Each action creates new probabilities
---
Think of probabilities as avenues of action open to you. A probability is a non-physical series of events that can become physically manifest. Each action increase the total range of probabilities open to you.
Out of one thing you do today, three more possibilities could arise. Going to the store, for example, puts you in contact with others, and the probability of interaction with each person. There is a science you can learn to create only positive events with your thoughts.
Ordinary probabilities are the things you do every day. An unusual probability could be meeting an old friend who mentions a book. Upon reading it you end up taking a new direction in life.
Unforeseen fortunate probabilities, also called synchronistic events, are triggered by your positive conscious focus and thinking in life. But the work done to create them happens at deeper levels of your own consciousness.
Your beliefs must also support the possibility of having what you want. Any assumption is a belief. "Murphy's law" is a common hindering assumption held by people who say that their positive thinking does not work. In its simplest form, Murphy's Law states: If anything can go wrong, it will. You may think, "if it is something good, it is hard to get and if it is something I want, someone will try to take it from me." These are the kind of assumptions are invisible barriers to success that you want to reject and dismiss. But you need to know how to do that.
You do have free will to think what you want to think. You can change your thoughts to create what you want in life. Affirmations and imagination can move concepts in and out of your mind.
You can create your own good luck.
My daily affirmation and guidance post offers high-level training, but the ability to implement positive thinking is up to you.
Transform yourself and your life using the new science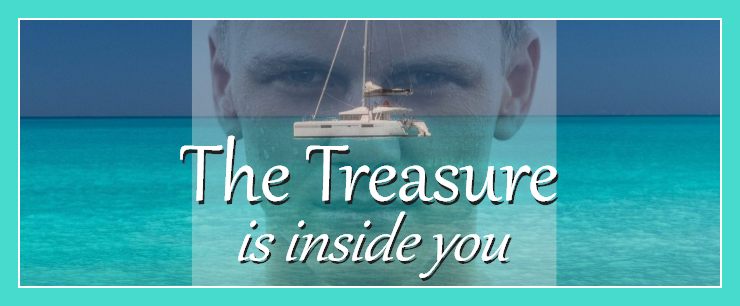 A philosophy that works like MAGIC!

Click on the spinning globe at the top of any non-political page to go to the daily affirmation post.

Click below for 100's of FREE articles based on the new science

A philosophy that works like MAGIC!

Locus of control
---
Wikipedia states: Locus of control is the degree to which people believe that they, as opposed to external forces (beyond their influence), have control over the outcome of events in their lives.
Some people believe that they are a product of everything that has and is happening to them. This is called an external locus of control. Our meritocracy creates a sense of powerlessness. Mind over matter nonlinear thinking can make you powerful or you can remain stuck in beliefs that cause all your problems.
A person who feels that their job, position, circumstances or outside forces control them has an external center. These types of people cannot manifest what they want in life.
How often and to what degree do you use willpower or other means to make things happen for you? You can will your thoughts to manifest as material events, objects and reality. Can you heal with nonlinear thinking , use conscious co-creation and solve problems the new way?
Do you know how to create a miracle, or how to be a billionaire?
Do you lock in on what you want like an archer locking in on the bullseye, or like a child who wants a new pair of sneakers? Young children intuitively feel that they control reality with their thoughts. Do you acquire your goal subjectively? Or do you have a lot of thoughts about the perceived obstacles, like not having enough money, or needing to spend money on something else?
Do you control your life in some areas, and then profess that others are impeding your freedom and ability to have what you want in life in other areas? If you have a lot of negative emotion in reaction to people that you believe are a hindrance, you have an external center. Do you even know where you form your reality? If not, you can benefit by immersing yourself in a study of the subject of manifesting thoughts into events, objects and reality.
You can remain safe in the middle of chaos and disasters. The new enlightenment will tell you if you are a good person.
Believing you are good is the secret to success. Einstein said that asking yourself if you live in a friendly universe is the most important question. If we get rid of authoritarians and the worst bullies by arresting Trump and assassinating Putin more will show up unless we have a plan and change our psychology.
The U.S. could be ruled by a ruthless dictator, and unless we understand the cause of climate change and work to save the earth, take back our rights from the Supreme Court, radicals and their cult-like mainstream worldviews, we could be further divided and civilization in peril.
Or we can go deep to understand who we really are, our multidimensional reality and amazing nature to create world peace.
If we understand exactly exactly how mind forms matter and the brain functions through a new unifying principle, learn appreciation and gratitude, and how to affect others, and influence events, we can create a great civilization.
You can learn how to get out of a difficult situation and create anything you want. Learn how to make today the best day possible.
If you want to know what you think and believe, ask yourself what you feel. Your feelings never lie.
When you are sure of yourself, and confidence is strong, you have a greater ability to manifest what you want in life and draw positive people into your life.
When you put control of anything outside of yourself the problem of not being able to create what you want could be related to self-confidence.  You need to be confident that you can create what you want, and if you do not have this confidence you have to develop it. 
Do for others what you would like others to do for you. Be kind and the world will reflect that back in what others do for you.
Manifesting
---
To manifest anything, you must think from the end. Manifesting involves imagining the desired end result as if it were already achieved. This is often called visualizing the wish-fulfilled. When we make our imagining as real as possible and wrap them in amplified positive emotions, we get a powerful result.
Earth Network multisite (mostly science) pages
Overview of the science. ThoughtsCreateMatter.com
C = Ef = M  ThoughtsCreateMatter.com
Holographic reality: Events are a projection of your mind. ThoughtsCreateMatter.com
A new science and philosophy of life. ThoughtsCreateMatter.com
Why science and religion told us our thoughts do not create our reality. MindFormsMatter.com
There are no solid particles. MindFormsMatter.com
Exactly how thoughts create reality. MindFormsMatter.com
Secrets of the universe unveiled — Creation is continuous. ThoughtsFormMatter.com
The Altruistic Movement. ThoughtsFormMatter.com
The New Enlightenment. MindFormsMatter.com
The world is your creation; you can have anything you want.  MindOverMatterPower.com
Eastwood: Universal author and free international philosophy; lineage, true story, interview documentation. ThoughtsCreateMatter.com
An  Einstein-Rosen Bridge has been opened! Time travel Colorado & what it has revealed about our future. ThoughtsCreateMatter.com
Secret Wisdom Books by William Eastwood. Lulu.com
What Is Ukraine Doing to Stop Putin? Military Attacks: Russia Will Lose the War
---
CATEGORIES: What is President Zelensky doing to stop Putin?, What is the Ukraine military doing?, Latest updates Russia attacks., Will Russia lose the war with Ukraine?, Putin's terror war in Ukraine., Vladimir Putin., War in Ukraine., Why hasn't Putin been arrested or assassinated?, Will Putin go to trial and then prison?, Putin and war. The solution to world problems. Click on our site and books to learn more.
Putin uses classic dictator and bully tactics
---
He appeals to the anger and fear of a segment of the population that cannot keep up with humanity's progress. He seeks a return to a more primitive era of less liberty and more strict patriarchal control.
The concepts conveyed in this website are within these books.