---

What Are Thoughts & Consciousness Made of? 
Are Conscious Mind & Physical Matter Electromagnetic Energy?
Are Thoughts Electromagnetic Energy?
---
What is consciousness?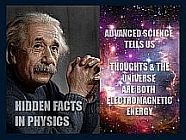 The scientific establishment tends not to investigate, but instead leaves this question to philosophers. This allows them to stick with the established definition. What is that established official definition?
The immense totality and incredible diversity of everything tells you what consciousness is. Consciousness camouflages itself as matter in time-space.
Quantum mechanics tells us very clearly that there is only one unbroken energy movement, and that electromagnetic energy is a form of consciousness.
CONSCIOUSNESS IS A STATE OF MATTER: MIT
Consciousness can best be described through perception, and that perception is itself consciousness. Otherwise, there is no objective means to describe consciousness in any remotely close to adequate way.
In terms of orthodox science, consciousness is electromagnetic energy, but so is everything else electromagnetic energy. Matter and photons are electromagnetic energy.
The accepted view of consciousness is derived largely from Darwin. Consciousness has come into disrepute since Darwin suggested it was a throw-off product of the brain. The comparison being steam from a steam engine. The steam doesn't tell us much about the steam engine.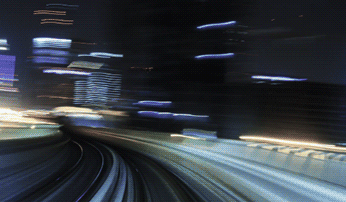 C = Ef: THOUGHTS CREATE MATTER:   FAST TRACK TO  SUCCESS
.Your Fast Track to Success  link (C = Ef) above loads in milliseconds
Click above
For over a century mainstream academia has accepted Charles Darwin's notion of consciousness. In his view, mind "emerges" from previously "mindless" matter when an organism achieves a certain level of evolutionary complexity. Man's brain, being sufficiently complex, produces consciousness.
Before the time of Darwin, the word "consciousness" referred to a God-like undefinable substance that extended to the ends of the universe.
The scientific establishment (and billions of people who look to the scientific elite to understand reality) are stuck with Darwin's view even though quantum mechanics makes Darwin's view look like a joke. Besides the work of quantum physicists, and despite the closed-minded elements of the scientific establishment, there have still been some investigations done that contradict Darwin's view:
The work of Robert Jahn of Princeton.
Neuroscientists have also recently discovered that the brain is a multidimensional receiver.
Click above
Click above to learn more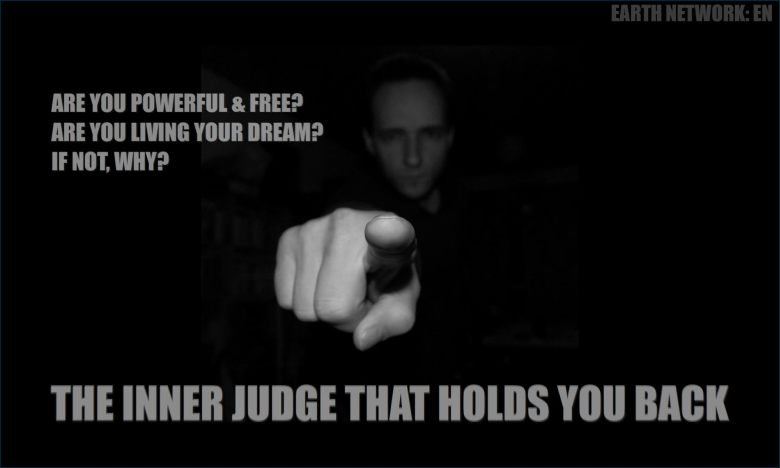 You must be aware of the problem to solve it.

ARE YOU FREE? Internal Judge & Victim

---
Consciousness is the original causal substance and is all that exists. Anything created by consciousness is a substrate of consciousness and will reflect the characteristics of the formative consciousness.
The body is an expression of individualized consciousness. Your environment is an extension of your consciousness.
An object is a camouflage of consciousness. It is not what it appears to be.
Any object is directly connected to the entire universe. Like holographic film, the whole is enfolded in each of its parts.
Only consciousness can create more consciousness. Consciousness cannot create anything that is non-consciousness or nonliving. There is no such thing as dead or nonliving matter.
Life does not enter into non-living matter and fill it with life, because everything that exists is alive whether or not it is animated. Everything is composed of the life force we call consciousness.
All consciousness is of the same quality. The Consciousness Energy Units (CEU's) that form a grain of sand are the same basic nature as the CEU's that form your mind or spiritual consciousness or the consciousness of anything else. However, the consciousness of an atom is not the same as human awareness.
Consciousness is like clay that can be formed into any kind of object or phenomena. It is an amazing substance that becomes whatever it imagines itself to be.
Consciousness exists first and then manifests as time and space, as material objects such as human beings, and as subjective phenomena such as your soul and your thoughts.
Your environment is a personal projection of consciousness. It is a hologram projection you create and control with your beliefs, thoughts and emotions.
Consciousness is all that exists
The original causal substance of reality is consciousness.  Nothing can exist outside of consciousness because consciousness cannot create anything that is not consciousness.
Consciousness creates more consciousness in that consciousness manifests in unlimited ways as dimensions such as our familiar time-space, material and non-material phenomena.
The complexity we see in nature and in quantum physics is a result of the complexity of consciousness. The complexity of atomic structure is a mirror image of the complexity of the consciousness of which it is composed and created out of.
Consciousness is not a result of mathematics, instead complex mathematics is a reflection of the inherent complexity of consciousness.
Human consciousness
All creature consciousness is basically the same. There is no cat consciousness, apple consciousness and human consciousness, there is only consciousness.
All consciousness joins in groupings, but these are not hierarchical in nature. There are "species" of consciousness however, in that consciousness is individualized and that gives us the free will to form our own nature. However, the basic nature of all consciousness is the same.
A fetus is composed of the consciousness of the mother until at a certain point the human spirit enters in. This can happen from shortly after conception to shortly after birth. The greater consciousness of the spirit or soul of the child to be born takes over the fetus and the body consciousness of the fetus.
There is no non-consciousness
We think there is living and non-living matter, but in truth such designations are a result of ignorance and myth. All matter is alive because all matter is a manifestation of consciousness. That consciousness is always alive and of the same basic nature as your own consciousness.
As consciousness can form your fingernail, so consciousness can form a grain of sand or any object.
A material apparatus cannot create artificial intelligence. Consciousness cannot be created by anything physical or anything else because nothing else but consciousness exists. Non-consciousness cannot create consciousness. For one, as explained, there is no such thing as non-consciousness.
The body is an ongoing projection of a non-physical body of consciousness
Each cell in your body exists first as a cell composed entirely of consciousness. This is the equivalent of what scientists call the wave state. The non-physical cell then manifest its physical form by appearing in the frequency of time-space.
Cells have a consciousness of their own which transcends our fixation in time. When you have an emotional reaction, it is often a result of cellular recognition of a past or future event which was either traumatic or pleasurable.
Real travel is through consciousness
Exploration in the future will be inward.  When consciousness travels inward it opens up to outer realities.  Time-space dimensions are created from within and then exteriorize.
Physical and non-physical states of consciousness
Consciousness exists in a non-material state as your mind, your thoughts and all your subjective activity. From the perspective of physically-focused consciousness (humans while in this dimension), thoughts evolve on inner levels of consciousness, and when conditions are right manifest as physical objects and events.
All consciousness is connected, yet individualized. All consciousness is electromagnetic energy but is is also more that that.
One unbroken energy
This single energy movement, an aspect of which is sometimes called a wave or field by scientists, is a single consciousness that existed prior to any physical constructions.
THE HOLOMOVEMENT & UNDIVIDED WHOLENESS
There is no time. This single energy movement or consciousness always existed. Everything is formed out of this consciousness.
All identities such as you and me, and all physical realities have always existed in latent form within this single consciousness.
---
Fundamental consciousness is a result of action within vitality attempting to maintain stability balanced by its desire for change and creation. Action within vitality steps apart from itself as we look in a mirror at our self and this creates awareness of itself, which is what I call fundamental consciousness.
From fundamental Consciousness another process occurs to create ego type consciousness, which is what we are.
Consciousness is action within vitality. Our kind of consciousness, what I call ego consciousness, is an attempt of spiritual consciousness to separate itself and view the rest of action within vitality as existing outside of itself.
Hence to our conscious perception the reflection of our face in a mirror is recognized as "self," and everything else is non-self. To an animal the reflection of the creature is not distinct from everything else.
Identity is separateness within unity. A mind is action within vitality stepping apart from itself and viewing itself as a separate unit. You, being identity, perceive the rest of reality as something that exists outside of yourself.
Our perception of time and space is limited. We narrow down an infinite reality of unlimited times and places to a small range that we are capable of perceiving and processing. Refer to the double slit experiment in physics that reveals the same when interpreted correctly.
A moment is just a limited range of perception. What we call the past and future are what exists beyond what we can see within that range of perception.
It is ignorant to think that what we cannot see does not exist. The past and the future exist now, we just cannot perceive either because our consciousness is an ego type consciousness which has limited perception and sees itself as separate and defined (limited).
Ego type consciousness is secure and can now expand to see more, and that is the next step in our conscious evolution.
Primary article concludes here.
Click above to learn more
Click above
EXAMPLE of How Thoughts Create
Contrary to the steam from a steam engine analogy, consciousness is an electromagnetic field (as are photons and electrons).
The majority in the official scientific establishment are very uncomfortable with any study that suggests consciousness is anything more than what poor Darwin imagined. This is because theories that suggest consciousness is significant threaten to undermine the false materialistic paradigm of contemporary scientific myth. The whole house of cards could then come tumbling down.
Click above
The Zero Point Field
Zero Point Field energy is consciousness emerging as matter. Virtual particles appear mysteriously out of an unknown dimension.
What Does the ZERO POINT FIELD tell us?
The Secrets of the Universe Unveiled
The Myth Of a Mechanical Universe is Tied to Darwinism
The  older scientific community insists we are products of a savage evolution in which the better killer survived. Our mechanical brains produce consciousness as a mere consequence of a base evolution. In this definition of consciousness, feelings of awareness, meaning and love are degraded. Consciousness is seen as a happenstance product of  an aggressive and competitive drive to survive at the expense of others.
As this older view becomes less popular, a new and more exciting prospect is on the horizon. Increasingly, as individual physicists and scientists internalize the findings of quantum physics, they realize the two paradigms cannot coexist. Either it is quantum physics, or it is the mechanical view, and quantum physics is far more credible than the older paradigm.
Relativity has shown us that time and space are not absolutes. Einstein calls time into question, and without time there can be no process of evolution.
Einstein's Beliefs Regarding Time
Your Invitation to TOMORROWLAND
Click above
NEW PARADIGM: CONSCIOUS UNIVERSE
The actual facts
There is no real difference between consciousness and matter. Consciousness and physical matter are both electromagnetic fields.
The universe is constructed of electromagnetic fields. What we think of as being a particle is just an excitation of a field, like a wave in an ocean.
When/how Darwin's view of consciousness & mechanistic reality was initially contradicted

In his 1924 Ph.D. thesis and groundbreaking contributions to quantum theory, Nobel Prize winner, Louis de Broglie postulated the wave nature of electrons and suggested that all matter has wave properties. This concept is known as wave–particle duality, and it forms a central part of the theory of quantum mechanics.
De Broglie's wave–particle duality (which is extended to all particles and the laws of nature), establishes a foundation for a new evolving paradigm — the realization that the universe is not a physical entity but is instead entirely constructed of electromagnetic fields.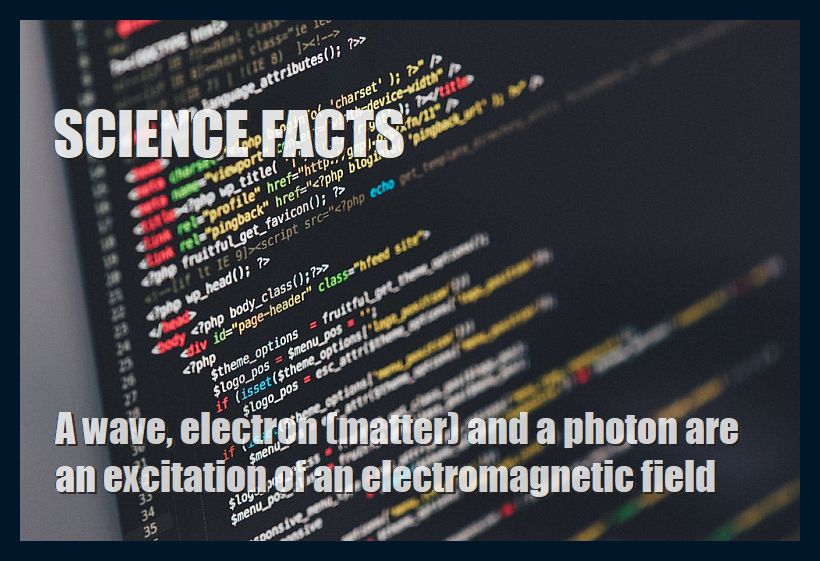 Click above
What happened to the physical particle?
Darwin's matter no longer exists. There are no physical particles that form neurons that produce consciousness. The illusion of a physical particle is a result of human sense perception. We perceive things as being solid, when in fact they are fields of energy that are primarily empty space.
A wave, electron (matter) and a photon are an excitation of an electromagnetic field; thus, a wave, electron (matter) and photon are in essence an electromagnetic field. All three are different states of the same thing—the fundamental electromagnetic field—so, what is an electromagnetic field?
If you ask a scientist what an electromagnetic field is, they will say "it is a fundamental entity, it's not made of anything else, it just is what it is."
Click on the link below for the official scientific position that that the scientific establishment does not believe it is necessary to know what an electromagnetic field is, that it is not the business of science to know, but the domain of philosophers.
Science Does Not Know What Fields Are
The scientific establishment does not know what the unitary substance that forms everything in the universe is! this is the same scientific establishment that wants the public to think it knows everything.
If you ask a scientist what consciousness is, they do not know that either.
Consciousness & Matter Are Electromagnetic Energy
---
What Is Consciousness?
Are Mind & Matter
the Same Thing?
Are Thoughts
Electromagnetic Energy?
Are Matter & thoughts
an Electromagnetic Field?
What the official scientific establishment does not know
Scientist do not know what electromagnetic fields are.
Scientists do not know what electrons are (since they are part of the electromagnetic field)
Scientists do not know what photons are (since they are part of the electromagnetic field).
Scientists do not know what consciousness is.
Some physicists say that consciousness is an electromagnetic field.

I can solve all those problems with one formula:
Consciousness = Electromagnetic field

Electromagnetic fields are intelligent
The field of energy out of which "particles" are formed contains almost unlimited information.  One quantum wave can hold more than 280 quintillion bits (280,000,000,000,000,000,000) of information.
This is enough capacity to contain all your memories for an entire lifetime. In other words, physical matter has characteristics we normally attribute to consciousness, or in Darwin's view, the product of evolved, complex living organisms.
Click above
The old official scientific view is a myth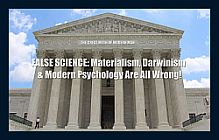 Modern civilization is living and laboring under a great myth. None of the explanations about consciousness we have been given from educators and society are true. Reality is not at all what we have been told to believe it is, and the truth is far more spectacular than the myth.
Science has told us much about reality that has led to advances in technology and civilization. But the most important two questions have not been answered.
Scientists do not know what an electromagnetic field (matter) is.
Scientists do not know what consciousness is (also an electromagnetic field).
What virtually all physicists accept
An electron is an excitation of an electromagnetic field. And photons are excitations of an electromagnetic field.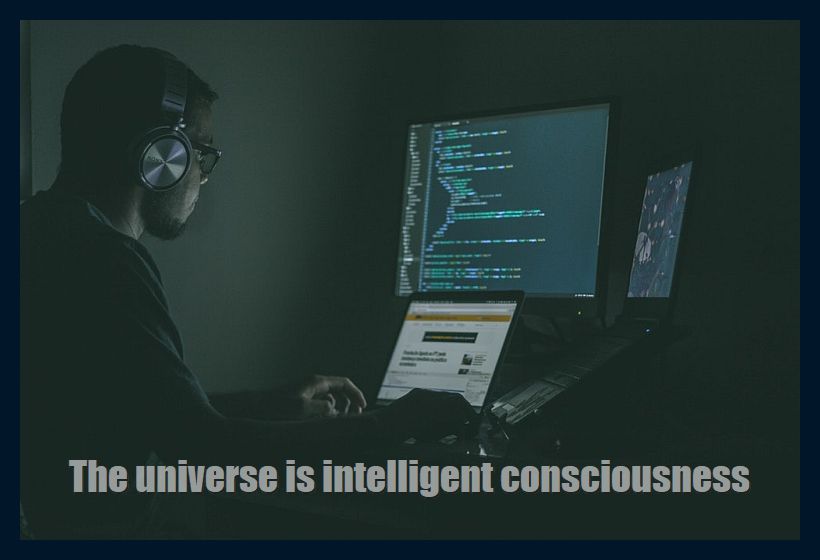 Toward a new paradigm
As this article pointed out, scientists working outside of the previously restricted range of scientific inquiry have provided important scientific validation that the universe is a manifestation of intelligent consciousness.
If that is not enough for you, consider these quotes:
---
"I regard consciousness as fundamental. I regard matter as derivative from consciousness. We cannot get behind consciousness. Everything that we talk about, everything that we regard as existing, postulates consciousness."
― Max Planck, Nobel Prize winning originator of quantum theory.
— The Observer, 1/25/1931
---
"Everything we call real is made of things that cannot be regarded as real. If quantum mechanics hasn't profoundly shocked you yet, you don't understand it well enough."
― Neils Bohr, Nobel Prize winner father of quantum mechanics.
---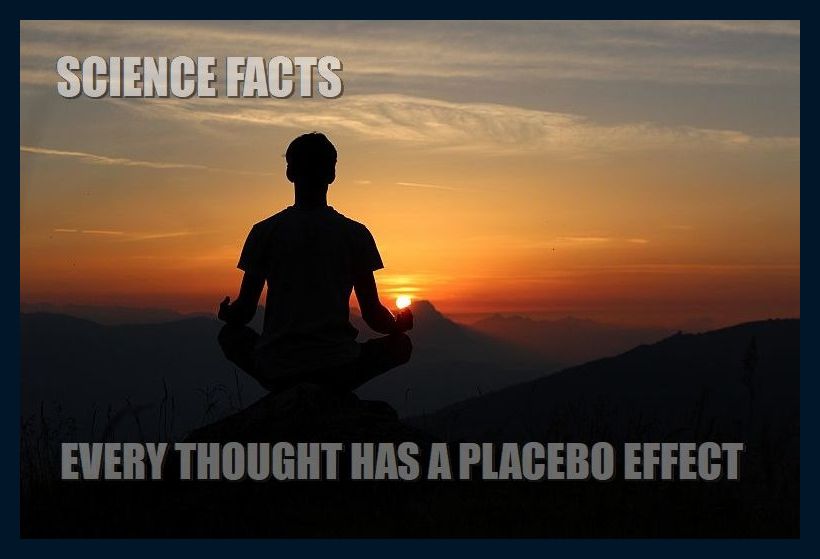 Every thought has a placebo effect
The placebo effect is a measurement of the manifestation of thoughts in the body. Every thought you have has an effect on the body. Every thought manifests in some way. This is why all treatments have a placebo effect.
ALL THOUGHTS Have a Placebo-Like Effect
Science does not yet have a "thought effect" measurement
The placebo effect has not been extended to include non-biological effects. Scientists will not conduct studies that make their academic superiors laugh at them and then pull the financial and credibility plug.
Science is not in the business of measuring the manifestation of thoughts, rather it is in the business of calling those that do anti-scientific. If you think positive thoughts for a week and as a result your health and "luck" improves, there is no scientific acknowledgment or measurement of the effect.
While there is a recognized medical manifestation of thought called the placebo, there is no equivalent measurement of non-biological manifestation of thought. There is no "good luck" placebo effect, or "financial" placebo/nocebo, or "social" placebo/nocebo, or "love" placebo/nocebo, or "victimization" nocebo.
Although science does not measure these things, I assure you that they do exist. The results of your thinking are very real and extremely significant.
If there were studies done the effect could be called the "manifestation tendency effect."


Scientists can interpret evidence as they please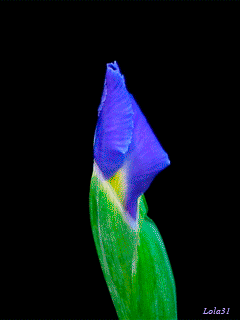 There is a reason why it is difficult to prove thoughts manifest as objects or events.
Tracing physical developments back to their origin in the thinking that caused them cannot easily be done. If positive thinking manifests there is no way to prove the positive object or event was a result of your thoughts. Science would just say you had good luck.
If a scientist does not want to believe in mind over matter, they will simply conclude that something other than your positive thoughts produced the positive changes in your life.
I have been waiting 45 years for them to catch on, but the official scientific establishment is still not willing to look for the manifestation of thoughts.
The evidence does exist
Quantum mechanics does clearly disprove materialism. Quantum mechanics shows us that thoughts and matter are connected and are basically the same thing. Consciousness and matter are both electromagnetic fields.
Random Event Generator (REG) studies show the direct impact of thoughts on physical matter. REG studies also show the effect of intent and willpower on matter.
The True Cause of School Shootings
---
"Education is what remains after one has forgotten what one has learned in school."
— Albert Einstein
---
The more you are educated the more you are scripted
Generally speaking, although not always, the more rigorous your education the greater the difficulty to see outside of the box. As a result, most experts, doctors and those with degrees have a tendency to believe what the establishment believes even when it is a lie. The experts tend to conform to the great myth of modern man.
The greater the schooling and socialization the greater the hypnotic trance.
We are social creatures and it is in our nature to want to see things the way others do. It may be that it is actually difficult to see things differently than others. Beliefs are social-intellectual electromagnetic energy that acts like gravity to pull us together rather than apart.
The way we are scripted to perceive reality can be difficult to change if we are in the midst of others who think the same. Going against majority opinion and official academia risks alienation and rejection.
The world's paradigm smashers are usually outcasts in one way or another. Albert Einstein's teachers, for example, reported that ". . . he was mentally slow, unsociable, and adrift forever in his foolish dreams."
---
"The only thing that interferes with my learning is my education." .
— Albert Einstein
---
Consciousness
The universe is an emotional manifestation of energy. The field of quantum stuff that forms the chair you are sitting on is a field of consciousness.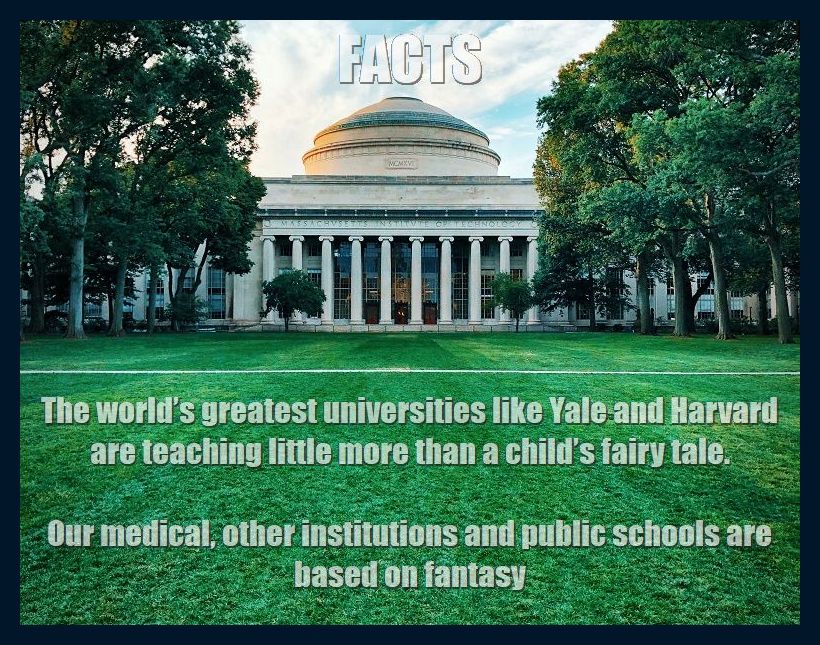 Click above
Do not believe them
The world's greatest universities like Yale and Harvard are teaching little more than a child's fairy tale. Our medical, other institutions and public schools are based on fantasy. Our civilization is still based on materialism and associated theories, while quantum mechanics proves the entire paradigm to be wrong.
Anything you want in life is possible. Creating what you want in life a lot easier than you may think.
 Bring More Kindness & Love to the World
 The True Cause of Political Problems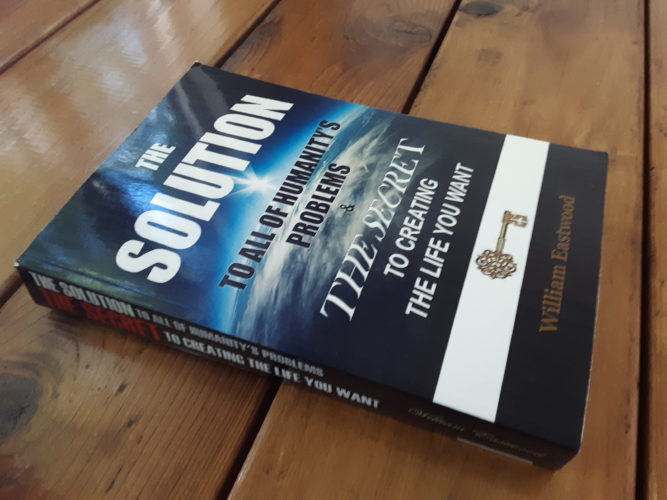 DROP BOX LIBRARY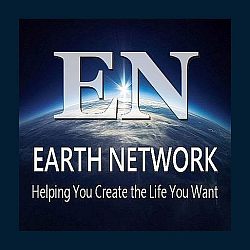 Helping you to create the life you want!
Your own personal metaphysical Library
.
The drop-down boxes, videos & buttons lead you to profound & amazing metaphysical insights & higher states of mind. The Solution to Problems. Manifest unlimited money, love, & more.
---
Click on the drop-down boxes to find the information you need. Or scroll down to continue reading article.
Click above
Scroll down to continue reading article.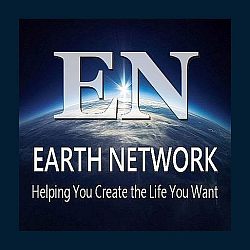 Helping you to create the life you want!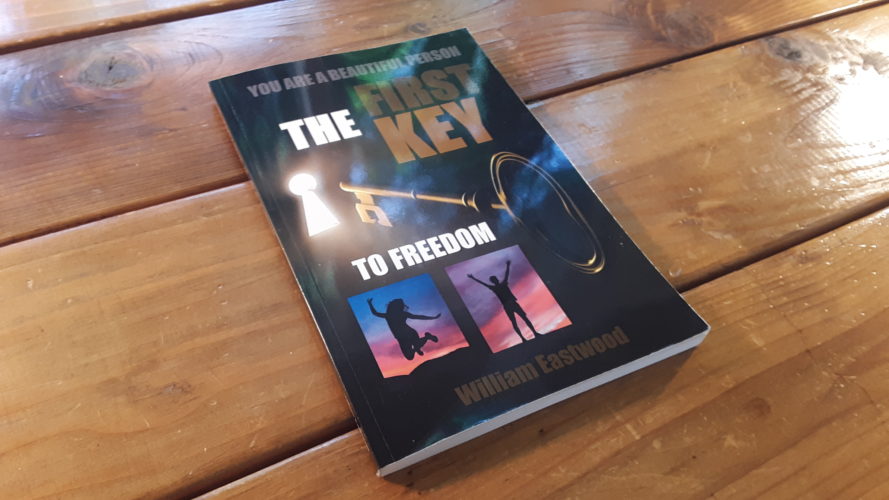 The perfect gift that keeps on giving!

Show them you care by sending a book rather than a card!

From $3.99!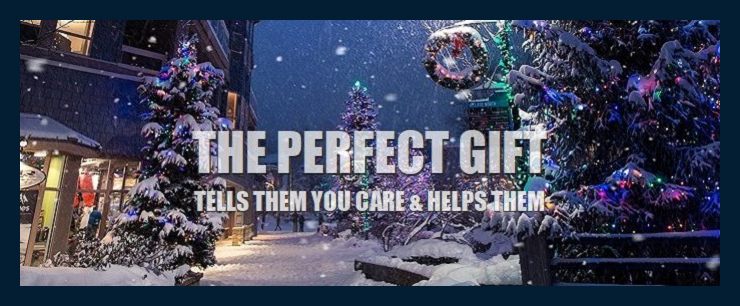 Ebook & other books also available.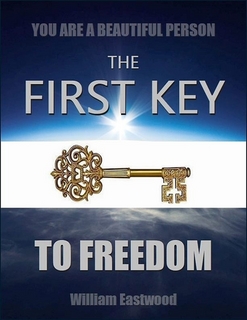 Article continues.
 New Institution Can Heal Society
Primary article concludes here.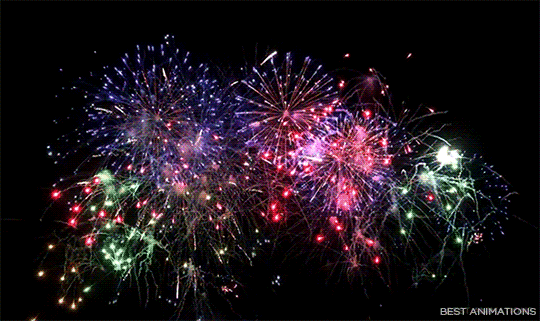 What Is Consciousness Made of?  Are Thoughts, Conscious Mind & Physical Matter Electromagnetic Energy?
© Copyright 2019, By: William Eastwood
6" by 9" paperback
ENDORSEMENT
"In editing 'The Solution…', my perspective as a scientist with doctorates in theology is that 'The Solution…' bridges science, metaphysics and true religion.
We can literally change the course of civilization by lifting the race to a higher path through implementing the solution.
- Mario Fusco TP.D, RS.D, BSc.
DREAMS DO COME TRUE
From the upper echelons of the scientific establishment comes a completely new definition of reality and the human being. The most advanced physics in the world suggests that accumulated knowledge in all fields is based on a false premise.
If so, all curriculum from grade school to university will need to be entirely overhauled. The end result will be a complete and total reversal of focus that will bring about a new human with entirely new and radical ways of achieving goals and solving problems. But we cannot do that while the pestilence prevents us and civilization from entering the promised land.
Learn how to become powerful and unstoppable by having the right knowledge. We unknowingly wield immense power. We must recognize the fantastic power we possess and learn to use it constructively.
Here and now we have the power to work magic of such proportions we have never fathomed. Yet unseized, such power waits for us to claim it. It is of no use until we awaken to it.
It is all here, in the solution.
This remarkable new way of looking at the universe is supported by two of the world's  most  eminent thinkers ― Stanford neurophysiologist Karl Pribram, & University of London physicist David Bohm, a former protege of Einstein's.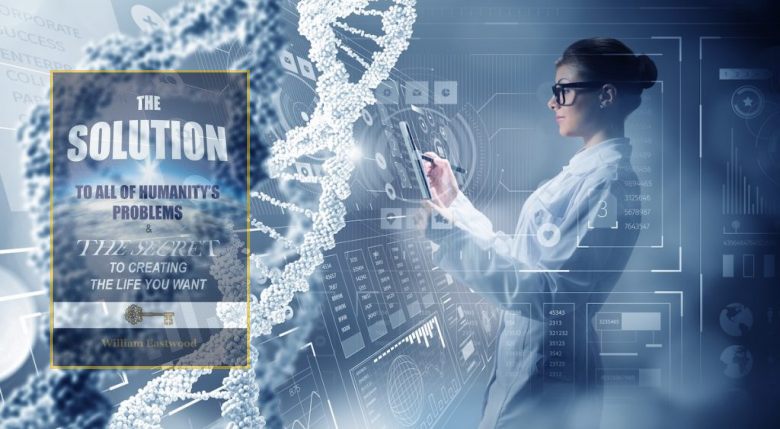 The author attributes his success to the application of these principles. He has achieved at the highest levels of success due precisely to these principles. They do work. They are tried & tested.
Websites based on this book.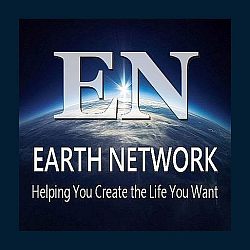 RESEARCHING CONSCIOUSNESS SINCE 1975

Achieve all your ambitions with POWERFUL EN books
EARTH NETWORK BOOKS By William Eastwood

Anything is possible. Create your dreams. Start today.

KNOW WHO YOU ARE: We need to wake-up within the dream, and enter our true life.
Anything is possible. Create your dreams. Start today.

THE SECRETS OF THE UNIVERSE UNVEILED: A sample of chapter one of the EN course.


Thoughts Create Matter Links
---
Categories: What is consciousness & the conscious mind? Are thoughts & physical matter made of electromagnetic energy? Thoughts and physical matter are the same thing. What is consciousness & conscious thoughts made of? What is the difference between consciousness & matter? What is the mind? What are thoughts & consciousness? Click on our site and books to learn more.
What Is Consciousness Made of?  Are Thoughts, Conscious Mind & Physical Matter Electromagnetic Energy?
Science has told us much about reality that has led to advances in technology and civilization. But the most important two questions have not been answered.
Scientists do not know what an electromagnetic field (matter) is.
Scientists do not know what consciousness is (also an electromagnetic field).