---

Get the Best Daily Metaphysical Affirmations & Guidance Online HERE! Powerful, Accurate & New Every Day
Metaphysical Affirmations & Guidance 
---
New affirmations and guidance posted about 8:00 pm EST daily.
Today's Affirmations
I am powerful in the present moment.
My point of power is in the present moment. 
Opportunity is as great now as it ever was.
I am surrounded by unlimited, excellent opportunities that can all change my life for the better.
Everywhere I go good things happen.
Everything I touch turns to gold.
I am making more and more money every day.

Today's Guidance
What you are thinking right now? Is it something you want more of? If not stop thinking about it.
Whatever you think about most and focus on you will create more of. Your beliefs, thoughts and emotions will materialize for you whatever you dwell on. what could be better than that?
Where do you want to be in a year? Where are you going to be next year at this time? Determine exactly what you want and and where you want to be and resolve to make it happen. Zoom in on the details and focus on it. The more you think about it the more desire you generate. Desire will attract and create it.
Inspirational songs and wealth videos
---
Song: Minnie Riperton Loving You
Hyatt Hotel two bedroom unit tour
European style castle-like Saint John villa
What is the Altruistic, Autonomous Movement?
In this century there is a change in awareness taking place. We are entering a spiritual age of metabiological awakening. This is a personal and social evolution into a new way of living and relating to people and life.
The process begins when we begin to notice coincidences in our lives. This will occur when we raise our energy with positive thinking and through metaphysical principles of giving attention to that which we are bringing into existence.
When the right people enter our life, or something happens to save us at just the right time we are fascinated and reassured at the same time. A sudden burst of positive emotion fills us, and we realize that life is much more than what we were taught. Faith and optimism that we felt as children returns, and we are bathed in a new energy and dynamic that is incredibly stimulating.
We begin to notice a pattern in our life. When we hold traditional beliefs, we see the world in a certain way that provokes fear and a worry that events may be spiraling downward or in some other way betraying our best interests. This focus causes our energy to plummet and fear to grip the moment.
When our energy drops the coincidences do not happen as frequently. This leads us to believe that there is a connection between higher states of energy and the events that happen in our lives.
We then begin a learning process so that we may enjoy this sense of having something upholding us and bringing us what we need and want in life. We take a quantum leap into a new way of living.
The force operating in our lives below normal awareness is our own deeper consciousness. When we pay attention to what is happening we soon realize that life is not supposed to be painful. Existence is oriented in a positive way that we missed before.
We begin a journey of seeking insights through a strong thirst for learning and going higher in our energy. In the process one such insight is that we are consciousness and consciousness is effortlessly and automatically altruistic and autonomous (capable of self-government and correct decisions that benefit the self and others at the same time).
As more and more people awaken to realize that they are creating their reality, the world changes. When a person's worldview changes, priorities change and a new focus emerges. We become concerned about learning more, remaining positive and raising our energy.
Special video presentation
To get the full hypnotic effect, click on the video below but do not expand the image. Listen to the music while you are watching the video and let the blinking and scrolling text sink into your subconscious.
Try to feel the whole process working to program your subconscious in order to manifest your new reality first on a spiritual level, and then physically.

From William Eastwood to you 
I am wealthy & successful
My wealth is growing greater every day.
.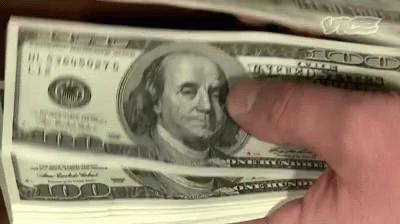 All is beauty, peace and love. All is well.
.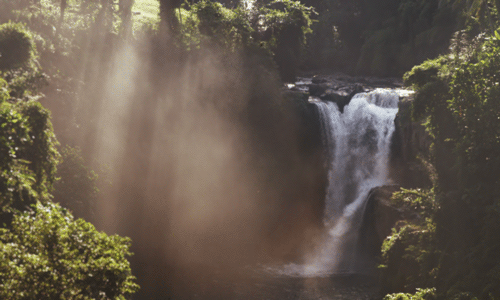 Please return again to get the best daily metaphysical affirmations & guidance online here
Affirmations can be used to insure that you create the life you desire and to make the day go the way you want it to. Powerful, accurate & new every day.
Affirmations: your best insurance
Faith in yourself and your ability to create what you want is the key to your success in life.
Faith is what makes event take. Faith is like the leaven in bread that makes it rise. Faith is not a holy thing, it is a practical tool for creation.
Affirmations are all about faith and promoting faith. When you have faith in an outcome you create that outcome.
When you have faith in yourself you have confidence and confidence is necessary to effective manifestation.
Faith is also imperative for spiritual, mental and emotional growth.
Faith in yourself is the answer
Many people think that having faith is about having faith in God or some super being that exists outside of the self.
Faith in your ordinary conscious self and the inner self of which you are a portion will lead to the insights you need to solve your problems and advance in general terms.
Faith should include the realization that you are an altruistic spiritual being. This includes an understanding of the rightness and perfection of your existence and position in your current life and reality.
You are perfect just as you are. Realization of this fact and your ability and power to create your reality will set you free and liberate you into your own sacred Promised Land. Peace of mind and achievement will come effortlessly to you throughout your life as a result.
You are perfect and you are blessed, cherished and supported by the infinite intelligence within you.
Faith in your control over events and intrinsic and learned ability to create effectively is crucial to your success in life.
Use your daily affirmations in a way that will help build the kind of faith, understanding and insights I have just outlined.
Use consistency of application to create the life you want now.
Any affirmation you say with conviction will immediately change your reality
The very moment you say an affirmation your reality begins changing. Use emotion and believe that what you are saying is an immediate reality. Do not underestimate your power to create what you want. Say these affirmations and your own.
This is one of the most important daily routines you can maintain in your life. Affirmations can redirect energy to improve your reality in any way you want things to change.
DAILY AFFIRMATIONS The Only Real Insurance
Embody Your Ideal & Your Power
You are the director of your life, and this is the way you direct and control what happens to you.
Fill yourself with the most positive thoughts, emotions and expectations possible. Center yourself in your most positive mental picture of the future.
Bring a sense of personal power into your body. Think thoughts of your ideal life as vividly as if they were happening now. Embody the ideal. Amplify it. Then repeat affirmations confirming it now exists as your reality.
Believe in yourself
Begin each day affirming your strength and integrity. Say your name proudly.
Choose affirmations you like and use them everyday to affirm the basics about yourself, your goals, integrity, ability, resolve, or for whatever is important to you!
My name is…………..
I create my reality and I do a good job of it.
I do not cower before the beliefs of our society.
I am a beautiful person of integrity and value, and my high council is myself.
I am a good person, I trust myself and I am my own authority!
Affirm every day that you are a creator, that you insist on the life you want, and that you will not doubt your abilities and integrity.
This is how you create the life you want to live.
What is the subconscious?
Orthodox definitions of the subconscious are false.
The subconscious is an intermediary zone. It is a neutral field where back-and-forth communications take place between the conscious mind and the inner self.
If you repeat an affirmation, the subconscious will pass that information on to the inner self. The inner self will then take that information and create it in your daily reality.
WHAT IS AN EXCITING NEW FIELD OF SCIENCE?
Scientists have used quantum mechanics to develop advanced technology, yet as a society we have not yet employed those same facts to generate a new and more factual psychology. It is time to do so.
All content, books and links on this site are in fact based on quantum mechanics.  The concepts presented to you here are thus much more accurate and powerful than current psychology and standard self-help methods of achievement.
Non-classical physics mind-brain science is superior to all previous models on which traditional psychology and self-help are based.
QUANTUM PHYSICS MIND-BRAIN MODEL
QUANTUM TUNNELING NON-CLASSICAL EFFECT
THE HOLOMOVEMENT & UNDIVIDED WHOLENESS
The science on this page supports the primary purpose of this site — to empower you to be successful in all areas — in intellectual and spiritual knowledge, business, finance, health and relationships.
This site is personal self-transformation wisdom that is meant to be exciting and fun to learn.
---
For something to be true it must make sense to the heart and mind. But that does not mean you need a scientist to go to the next level and to create the reality you want to experience.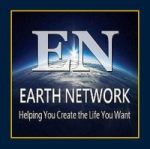 Many people are searching for a scientific finding that will validate what they feel on a deeper level. That is good, but if you are a person that insists on a dry traditional scientific explanation for everything, that requirement can restrict you. I am moving you closer to your own heart and intuitions as the arbiters of truth.  A greater range and experience of love and understanding is available to you. Read more.
The abbreviation for the Altruistic Movement (AM) and Earth Network (EN) together is AMEN. The traditional meaning of AMEN is "certainly truth."
AMEN is providing the beginning of a new field of science.
Consciousness is fundamental and creates reality. Both matter and thoughts are electromagnetic energy. Your thoughts create matter.
Click below to learn why archaic science overlooked consciousness.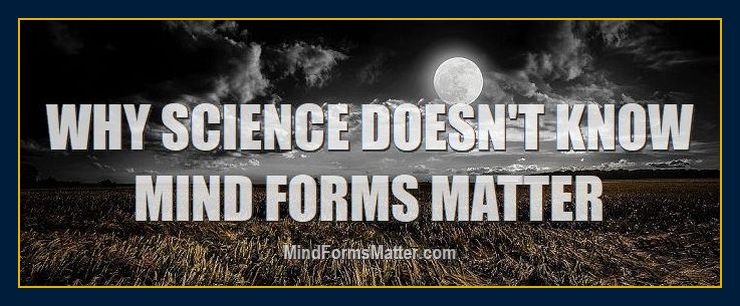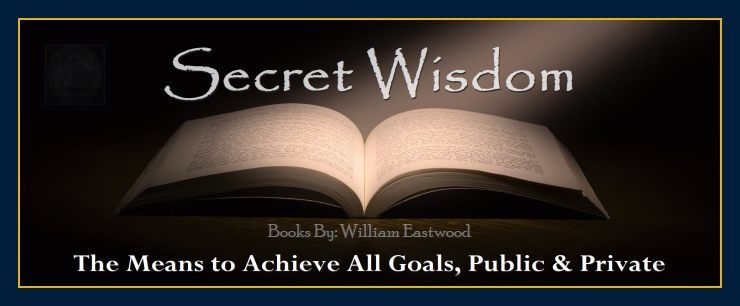 WHERE ARE THE BEST SITES & ARTICLES?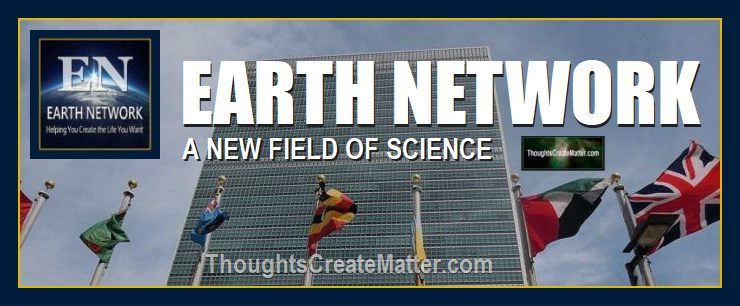 ---
All books are simple and easy to understand.
BOOKS ONLY PAGE (NO ADVERTISING)
Click above for HYPER-FAST-LOADING-PAGE button.
---
A single AMAZING philosophy!
100's of articles!
4 EN websites!
All four sites have a single cohesive philosophy! They are meant to be used together.
Click between them.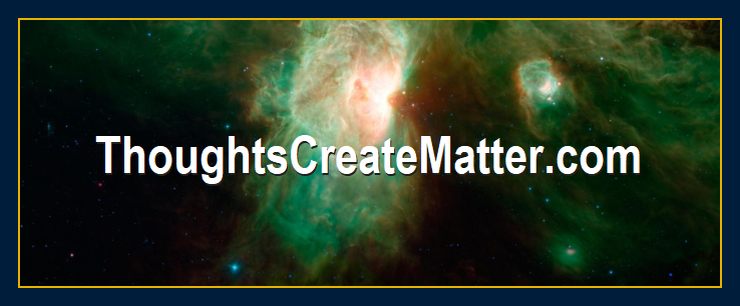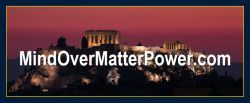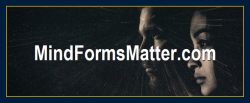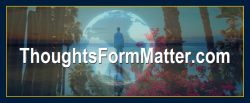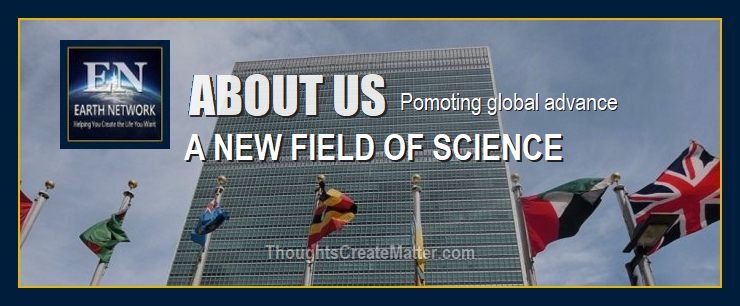 Helping you to create the life you want!
CLICK BELOW LIST OF ARTICLES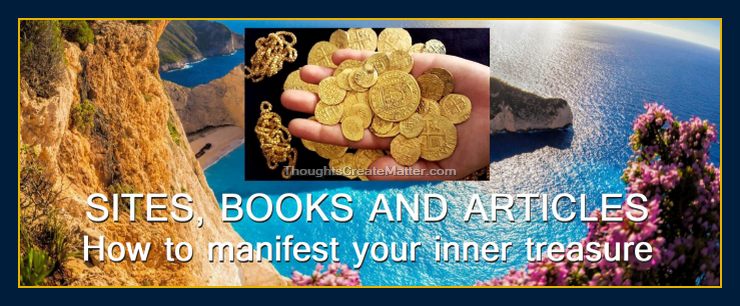 Click above to learn more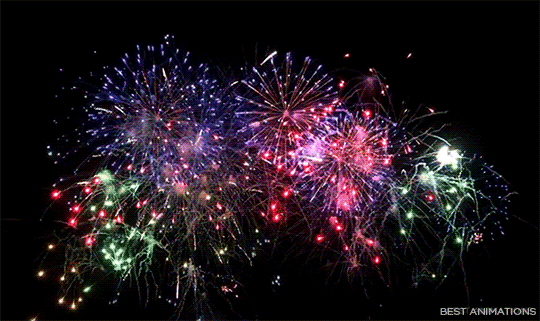 Primary article concludes here.
FOUR SCIENTIFIC EDUCATIONAL SITES WITH ONE PHILOSOPHY
Click below for more complete list of articles.
Click below to navigate to home page.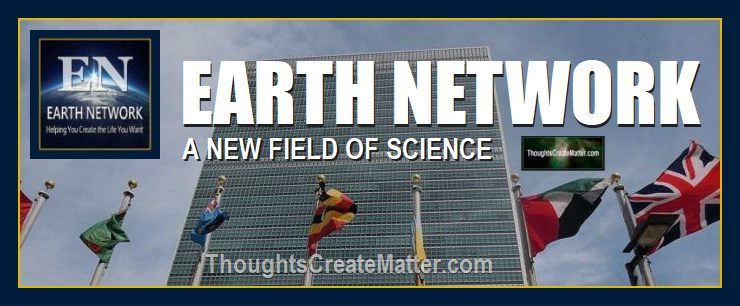 Get the Best Daily Metaphysical Affirmations & Guidance Online: Powerful, Accurate & New Every Day
© Copyright 2020, By: William Eastwood
Thoughts Create Matter Links
If for some reason affirmations do not change every day, it is due to a situation beyond our control, in which case we apologize.