---

CONSCIOUSNESS CREATES MATTER: Scientific Proof & Facts: Thoughts Create Matter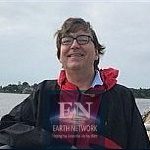 "EVERYTHING WE ARE EXPECTED TO BELIEVE & WERE TAUGHT IN SCHOOL IS WRONG! It is all absurd!
"Consciousness creates reality and your thoughts create matter! If you want to be powerful you have to go by the facts about reality and that means discovering the truth! Otherwise you are as blind as a bat and ineffective as a sloth!"
Your thoughts can and do create matter
Your thoughts do create matter, and you can create anything you want in life. We have built a civilization on the division between mind and matter, yet both are the same—thoughts and matter are both composed of electromagnetic fields.
WHAT IS AN EXCITING NEW FIELD OF SCIENCE?
Scientists have used quantum mechanics to develop advanced technology, yet as a society we have not yet employed those same facts to generate a new and more factual psychology. It is time to do so.
All content, books and links on this site are in fact based on quantum mechanics.  The concepts presented to you here are thus much more accurate and powerful than current psychology and standard self-help methods of achievement.
Non-classical physics mind-brain science is superior to all previous models on which traditional psychology and self-help are based.
QUANTUM PHYSICS MIND-BRAIN MODEL
QUANTUM TUNNELING NON-CLASSICAL EFFECT
THE HOLOMOVEMENT & UNDIVIDED WHOLENESS
The science on this page supports the primary purpose of this site — to empower you to be successful in all areas — in intellectual and spiritual knowledge, business, finance, health and relationships.
This site is personal self-transformation wisdom that is meant to be exciting and fun to learn.
---
For something to be true it must make sense to the heart and mind. But that does not mean you need a scientist to go to the next level and to create the reality you want to experience.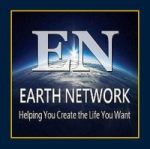 Many people are searching for a scientific finding that will validate what they feel on a deeper level. That is good, but if you are a person that insists on a dry traditional scientific explanation for everything, that requirement can restrict you. I am moving you closer to your own heart and intuitions as the arbiters of truth.  A greater range and experience of love and understanding is available to you. Read more.
The abbreviation for the Altruistic Movement (AM) and Earth Network (EN) together is AMEN. The traditional meaning of AMEN is "certainly truth."
AMEN is providing the beginning of a new field of science.
Consciousness is fundamental and creates reality. Both matter and thoughts are electromagnetic energy. Your thoughts create matter.
Click below to learn why archaic science overlooked consciousness.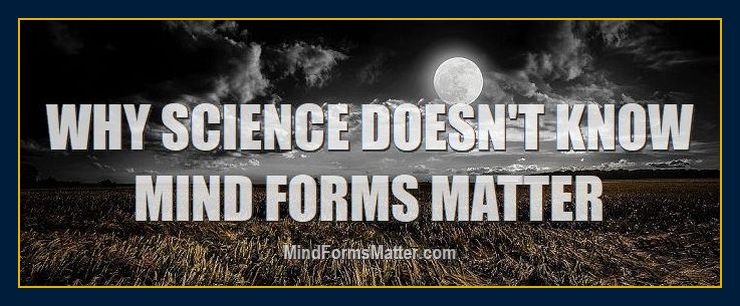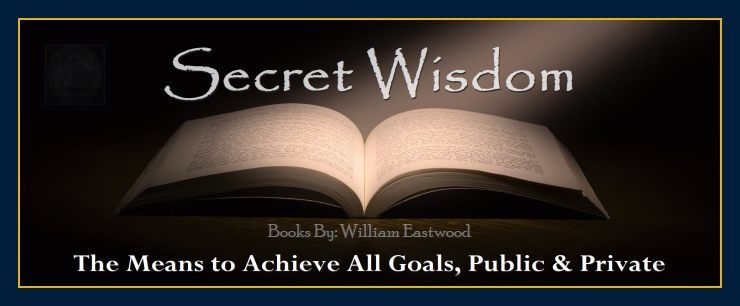 Click above to learn more
Everything in your life is a result of past thoughts. Everything wonderful in your life you created with your thoughts. If you want to succeed at anything, you can. Change your thoughts and you change your reality. There is no other way.
Your Consciousness is not restricted by the classical laws of physics. We know that consciousness can permeate any barrier, including time and space.
Undivided wholeness , non-classical physics mind-brain science, and amazing quantum tunneling, for example, reveal that consciousness is not restricted by the laws of classical physics. Your mind is connected to everything in the universe, can bypass physical laws of cause and effect and time and space restrictions, and can permeate any seeming barrier.
QUANTUM PHYSICS MIND-BRAIN MODEL
QUANTUM TUNNELING NON-CLASSICAL EFFECT
THE HOLOMOVEMENT & UNDIVIDED WHOLENESS
Max Tegmark of MIT" says consciousness is a state of matter.
CONSCIOUSNESS IS A STATE OF MATTER: MIT
Scientists have used quantum mechanics to develop advanced technology, yet as a civilization we have not allowed quantum mechanics to modify our mainstream beliefs in any significant way. Einstein's theory of relativity has long ago disproven classical physics, but the world still perceives reality through the lens of classical physics.
Earth Network will therefore offer humanity a new field of science, psychology and much more. We have the solution to our personal and global problems.
.
---
"Everything we call real is made of things that cannot be regarded as real. If quantum mechanics hasn't profoundly shocked you yet, you don't understand it well enough."
― Neils Bohr, Nobel Prize winner father of quantum mechanics.
---
The proof that consciousness creates matter is right in front of us
You activate tens of thousands of placebo effects daily, but not just in your body. The compounded placebo effect is the thought manifestation effect.
Do not believe it? Consider that everything has a wave state composed of electromagnetic energy, the same substance that composes thoughts.
---
An explanation of how consciousness creates matter is inherent in wave-particle duality. The concept of an alive universe, a universe entirely composed of consciousness, is supported by the greatest scientific discovery of all time.

In his 1924 Ph.D. thesis and groundbreaking contributions to quantum theory, Nobel Prize winner, Louis de Broglie postulated the wave nature of electrons and suggested that all matter has wave properties.
This concept is known as wave–particle duality, and forms a central part of the theory of quantum mechanics.
De Broglie's wave–particle duality is extended to all particles and the laws of nature. This tells us that everything has a wave aspect.  The next question is: "Does matter form the wave or does the wave form matter? It is pretty obvious what the answer is.
Your body's motion does not create the idea to move.
As all acts are preceded by an intent, be it on a conscious or subconscious level, all actions which form events are a result of information within the wave. 

Even the components of cells which continually replace their parts, do so according to the intent of the

subconscious body consciousness.
The complexity and order of your cells replacing their parts is not a haphazard, chance creation. In the same way, all matter is a result of the information that forms and composes the wave.
The entire body has a nonphysical form that creates the physical body. The subconscious energy of which the body is composed creates the physical body.
Quantum physics is simply the study of life. It only seems strange because our civilization is completely ignorant as to the true nature of reality.
Quantum energy is consciousness. Consciousness not only forms its substance into personality, events, matter and reality, it does not obey the local laws of the mechanistic paradigm on which our civilization is based.
Consciousness and matter are the same fundamental electromagnetic substance, yet what is not generally realized is that consciousness is primary. Conscious thoughts create matter.
These theories are tested and proven to be facts. We know that quantum mechanics is correct because the mathematical algorithms are consistently relied upon in scientific applications and to build advanced scientific devices that work amazingly well.
The only reason why those facts are not more widely accepted is due to cognitive dissonance.
Our social problems are a kind of healing crisis which are meant to lead us to the answers. The truth is more positive than we can presently conceive.
We are currently in global paradigm shift.
An entire new scientific paradigm supports the individual's ability to change his or her reality.
In reality, nothing is solid
Physicists know that nothing is solid.
Solidity is a result of how our five senses react to non-solid energy.
If we can't pass through energy, we consider it solid, and so it functions as a solid in practical terms, but regardless of the fact that nothing is truly solid.
All physical matter is composed of fields of energy.

There is no duration to matter,

it is continually generated

in the same way light is when you turn a light switch on.

Conscious Energy Units (CEUs) form matter in the same way photons form light. Both travel at the speed of light.

Fields form matter.
What is a field or wave of energy?
Reality is composed of non-solid fields of electrical energy. Waves are disturbances in those fields. Waves are the closest we get to particles, but truth be said, there are no particles because waves are just energy moving around. That energy, however, is filled with information.
The wave-aspect of anything in nature is an energy field that contains huge amounts of information.
What is a thought but an energy field containing information?
The field comes first
---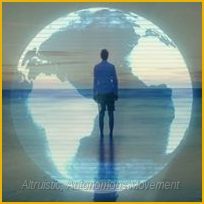 AMEN websites are funded through book sales, which in turn help the movement by spreading awareness.
We provide assistance where it is most needed in the world. Your book purchase helps us to continue to bring this uncommon and much needed free knowledge resource to the world!
---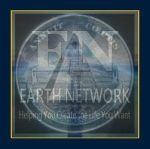 ---
All books are simple and easy to understand.
BOOKS ONLY PAGE (NO ADVERTISING)
Click above for HYPER-FAST-LOADING-PAGE button.
---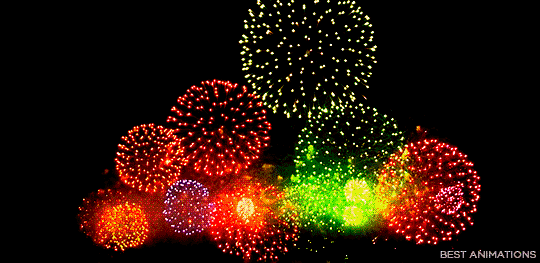 Primary article concludes here.
FOUR SCIENTIFIC EDUCATIONAL SITES WITH ONE PHILOSOPHY
Click below for more complete list of articles.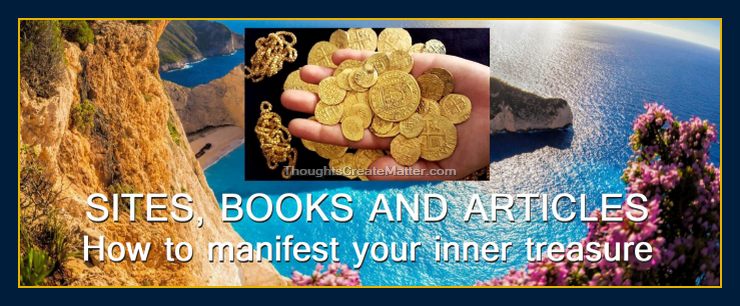 CONSCIOUSNESS CREATES MATTER: Scientific Proof & Facts:

Thoughts Create Matter
Copyright © 2019, 2020, By: William Eastwood
---
Categories: CONSCIOUSNESS CREATES MATTER Scientific Proof & Facts Thoughts Create Matter. Quantum mechanics shows us that consciousness creates matter & your thoughts create your reality. Conscious thinking creates matter and reality.  Proof consciousness & thoughts create matter. Proof thoughts and consciousness create matter. Click on this site to learn more!
CONSCIOUSNESS CREATES MATTER: Scientific Proof & Facts:

Thoughts Create Matter
Where do the hundreds of TV programs go when your TV is turned off? They are everywhere. The earth is blanketed by radio and TV signals. By using a physical TV to select one signal you collapse the field or wave into a specific particle―a movie or your favorite program you then watch.
In the same way, the primary universe is just an infinite field of consciousness. Your brain is a receiver, picking up aspects of this field of consciousness and collapsing it into a body and physical matter.
Once you get to the point where you realize that your thoughts create matter, you are able to free yourself of all limitations.