---

The author of this article, William Eastwood, worked for a Yale University professor on a secret invention at a private research and development facility at age 13. This is documented in the public record.
Eastwood's 45 year study / 25 books reveal that intensity, conditions and other factors determine when your thoughts are projected into events. He has a daily post to help you create the life you desire.
Founder of:
Internal Science.
International Philosophy.
The Inner UN.
The Altruistic Movement.
"C = Ef = M"
Table of contents
The gold is right in front of us, but many people refuse to accept it. Will you be one of those people? Or will reap the treasure that is your birthright, and the knowledge that can be yours?
"The self is the first creation, and it should be a masterpiece.
You are your own Michelangelo or Picasso.
"Your power is in your worldview. Through it, your spirit and flesh, all further creativity comes. You must believe in your own goodness and power to achieve what you want in life.
"Consciousness is altruistic, and that means you are a beautiful, amazing and powerful creative being."
William Eastwood International Philosophy
---
Conventional thinking has made life much too difficult. I can understand why so many people can't get ahead. Our institutions do not usually help, but reinforce an entire official belief system based on a distrust of the individual. And nowhere is it said that you create your reality with your thoughts and feelings. Conventional thought is a trap that few know how to escape.
International Philosophy
---
The mind does filter perception on a conscious and subconscious level according to what you believe, think and feel. That alone will cause you to notice things that could help you achieve those goals you are focused on. However, perception is only one aspect of the mind's functioning.
The mind creates and projects. The projection — your physical environment and life — is composed of consciousness. This view is supported by the science.
A new picture of reality. New principles and methods of achieving goals.
Beliefs about human nature and reality are controlling the majority and insuring their problems and dissatisfaction in life continue
---
International philosophy is based on the idea that we are fundamentally good rather than naturally inclined to do wrong, with the knowledge that what we believe is physically manifested. Flawed beliefs generate flawed behavior in the same way a faulty operating program in a good computer will cause it to run improperly.
The science shows that our beliefs are physically manifest. What we believe is true, becomes true. This is literally and factually true. Until we realize this fact, the world's problems will grow worse because we will lack the understanding that will allow us to solve those problems.
EASTWOOD on the need for a new type of civilization based on new beliefs
Click above to learn more
ALBERT EINSTEIN

on status quo ignorance and resistance to intelligent, positive change
"You can attract and manifest wealth, money, love, health or anything you want."
— William Eastwood.
International Philosophy
---
The unhappiness and division in America is due to Americans thinking they know it all. They have not found answers, happiness or peace because of their beliefs. The world's problems are a result of using the wrong scientific paradigm to try to solve those problems.
We are not the pinnacle of evolution
---
Technological advance is a result of information and selective focus. Information and knowledge are not necessarily the same thing. (Predictions for 2024-2025.)
Mass hypnosis
---
Your facts are a reflection of your beliefs because you are in a hologram that projects your beliefs into reality. Division is a result of failure to realize this most basic fact about reality.
To change a projection by an old fashioned movie projector, we must change the film. Attacking the screen on which the projection is viewed does not solve the problem depicted. When we understand that our reality is a projection, we begin to realize that attacking the movie screen does not work. It is then that we learn how to change our thoughts and beliefs in the correct way.
Get the true story behind the mission
---
William Eastwood began with environmental work, but his vision was always to create a global awakening and to help people everywhere to create their dreams.

At age 12, William Eastwood said, "I can change the world," and he picked up a pencil.
Less than a year later, William's school counselor called Yale University.
At age 13, Eastwood was working at a private research facility on a mysterious invention with Everett Barber, a professor at Yale University.
After achieving his goal to help reduce U.S. dependence on fossil fuels and graduating as an environmental solar technician by age 18, Eastwood began to do something even more important for humanity.
William Eastwood Internal Science and International Philosophy: The poor will become rich and the hungry will feast.
You hold the future in your hands
WILLIAM EASTWOOD HUMANITARIAN CHARITY, NONPROFIT & GOODWILL: A Vision & Plan to Solve World Problems
---
Bring an end to suffering and conflict globally; distribute food and supplies to where they are needed most in the world; provide opportunity to all people across the globe; transition humanity to a new era; transform public institutions and private lives; form a new field of science, and reform education systems globally.
Knowledge is not enough. Action is required to change the world. Please help if you can. Get a powerful book for as little as $3.99 and you will help to implement William Eastwood's vision and plan to solve world problems.
You will benefit. When I took action at age 7, I discovered a treasure while cleaning up trash along a country road.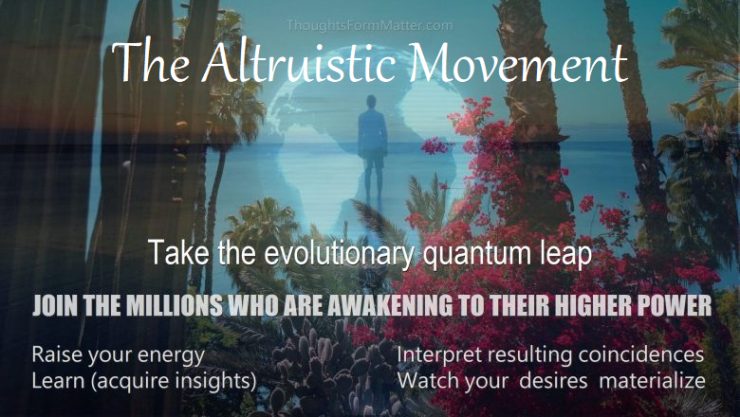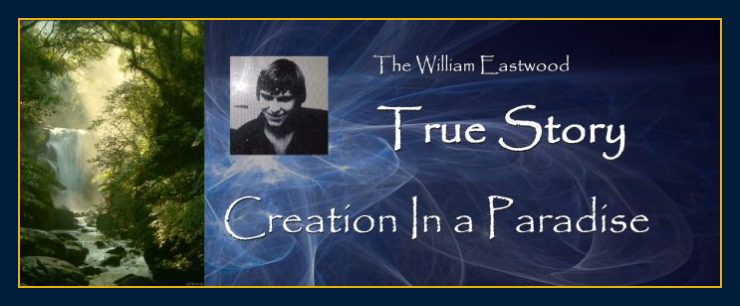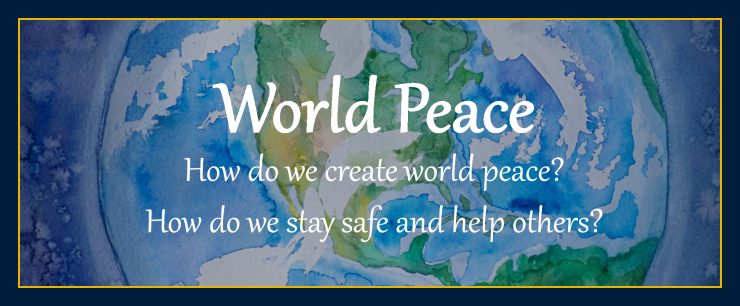 There is nothing wrong with you!
---
"Political, scientific, religious, educational, medical and economic forces in our society are telling you that there is something wrong with you. I am here to tell you that there is nothing wrong with you — that's contemporary superstition being projected."
— William Eastwood.
Eastwood
---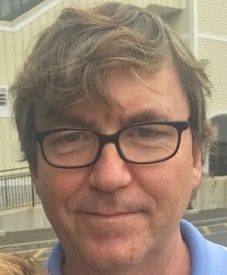 You are creating your own fantastic hologram — your own physical reality and time and space. Your consciousness exists in the field, not the brain, which is a transmitter. The moment is a range of perception. Your consciousness is infinite, indestructible and multidimensional.
You create your reality
---
There is no singular, one-world time-line.
You do not progress in a linear manner within time from birth to death.
You are not a three-dimensional self moving through a three-dimensional world from birth to death.
You and the world do not exist that way.
You must change your thinking and worldview to change your life
---
Your immediate reality is a composite of your own life force projected onto a platform that is like an invisible stage we share with others. We telepathically agree on where and when we are. These are the rules of the game we agree to when we enter the physical system (a specific range of electromagnetic frequencies).
You have full freedom to create whatever you want within the boundaries given. The intellect creates beliefs, thoughts and feelings and the inner self uses these as a yardstick to create events. There is a time-lag between subjective activity and its materialization. Emotions, however, manifest quickly. The time-lag protects you from having fearful and negative thoughts of your own manifest instantly. The momentum of other thoughts and emotions modify your fears so that they do not blow up in your face.
The inner self is using the physical system to teach itself the responsibility of directing energy. It has created the intellect through which it channels its energy to allow it to exist in the physical system. The universe is itself of good intent, and positive thoughts are therefore easier to manifest.
The intellect is part of the inner self which is multidimensional and exists in simultaneous time, or what I call the spacious present. The physical world is the dream your inner self is having.
Your whole being has three levels while in material existence. You have an 1) inner consciousness or inner ego, 2) an intellect or outer ego, and 3) a body consciousness or cellular consciousness. Without the body consciousness you would have to tell every cell what to do, and that wouldn't work of course, which is why it was created. The body consciousness and the intellect/ego are offshoots of the inner self that allows us to exist within the physical system.
The intellect is incredibly powerful and intelligent, and its beliefs, thoughts and emotions determine what the inner self creates in the physical world on inner levels of consciousness. The inner self creates the intellect out of its own energy, and so it creates a creator in this system of reality. You are an extension of your inner self, but there really are no boundaries within the self and so you are the whole self also. Divisions are illusions that create a sense of separation from the rest of reality.
Events are thoughts and emotions projected out from you into what appears to be a physical environment detached from you. Scientists know that the senses perceive reality. What most scientists have not yet figured out is that before your senses perceive your reality they create it in the same basic way a virtual reality headset creates a virtual reality.
Your physical environment is actually an extension of the self, like a finger or arm is. You create it, although the work done to create events happens below the subconscious and so you are not consciously aware of how this work is performed. Your own environment is you, your collective reality is a joint creation (what is on the news is a collective creation).
Your observation of your environment and interaction with it is similar to what happens when you put on a virtual reality headset and suit. It is a hologram you can control. There is a feedback loop. This is an amazing system that has been developed over eons. You were there when it was created.
Your beliefs regulate and produce your thoughts and emotions. You believe different things at different times, and so you feel and think differently as you go through your day and life. By learning new things you loosen up your beliefs and introduce new beliefs so that something new can be created. Reading and learning thus allows you to change your reality.
On top of expanded and some new beliefs, you must change your thoughts and emotions. Since new beliefs make this happen automatically, you don't have to work at this. However, old beliefs will at times kick back in because manifestation is delayed (as I explained), and because you believe different things at different times. This can cause confusion. Suddenly you may find yourself thinking you were crazy to ever consider that your thoughts create your reality. On a day when you are depressed, you are certain that when you were positive you were out of your mind, and vice versa. This is because when a set of beliefs pushes another set out of the mind and takes control, reality does change. Internal and external reality change together.
When the old beliefs return, the old mindset and emotions return. Emotions obscure thoughts and memories that conflict with contrary ideas. This causes blindness to the ideas you just learned. A lot of flip-flopping can occur when you are beginning to learn a new worldview.
Beliefs defend themselves and belief systems will fight for dominance in the mind. When you are learning new beliefs, the old ones will kick back in when you are afraid or doubt what you have learned. Other people's beliefs or events created by the previous belief system can have the same effect.
Stress and subsidiary beliefs can also jolt the old beliefs back to the helm as captain of the ship. Ideas about being responsible and the Puritan work ethic may cause you to believe differently. The old beliefs have old methods of achieving goals based on culturally accepted beliefs and their methods of achieving goals. You cannot afford to flip-flop between beliefs or you will zigzag in life and get nowhere.
The process of paradigm-shift is aided by affirmations and persistence. There must be a commitment, or the new worldview won't work very well for you. I keep books with highlighted passages around me and I visit my own daily affirmation post a few times a week when I experience confusion or doubts. This allows me to remain within the belief system that enables me to manifest what I want.
I then raise my energy, recall my best memories and fill my mind with positive thoughts and emotions. I visualize what I want and I stay in an inspired state of mind.
To create something new, create a hypothesis and then gather evidence to support it. The hypothesis could be "I will make more money this week than I did last week." The mind loves to work for you and it will gladly collect evidence to prove its point. Give it something to work on that is within its ability to create. Change events in small increments. Build up confidence in your ability to manifest what you want.
I have just told you how to manifest what you want. If you want more information, keep reading, visit my affirmation page and sample my books.
You are NOT meant to suffer!
---
Reality is not the dark and gloomy picture that is taught in the classroom and depicted on the news. There is no reason whatsoever to suffer in life. You do not have to work at a job you do not like in a grueling 9 to 5 life of pain and suffering followed by death and extermination of your existence. It isn't that way at all!
This way of thinking is a symptom of a flawed model rather than flawed people..
You are creating your own fantastic hologram
"I am not saying that the brain constructs an approximation of the physical world — I am saying that the mind and brain create an individual hologram that correlates with the hologram others are creating so that we think we are in one physical universe.
I connect the old science paradigm to personal and world problems so that when you visit my sites or read any of my twenty books you see exactly how the previous science paradigm is creating those problems. Because I give real examples in this way, it is not so easy to discount the new Internal Science paradigm."
—William Eastwood
International Philosophy
---
International Philosophy deals with any subject psychology covers. If you want to know how to be happy, find love, live longer, be free, have fun, do what you want with your time, help others, stay healthy, make money, manifest what you want, etc., you need International Philosophy based on the Internal Science paradigm rather than the mainstream contemporary psychology based on the mythical external science paradigm.
A William Eastwood special presentation
---
Powerful and transformative information you will get nowhere else.
The New Frontier In Physics
---
Quantum mechanics says that reality is a simulation.
Clarification: You are not a puppet but you are in a matrix.
"I have simplified the science into its most important practical insights that you can use to create what you want in life. 'International Philosophy' gives you simple terms and guidance that is easy to understand in any language."
— William Eastwood
How you are creating a three-dimensional movie—your life
---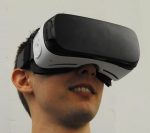 Imagine that in your living room you put on a holographic headset. At the click of a switch, you seem to no longer be in your living room.
Your senses are now telling you that you are actually on a tropical beach. As you reach down to touch the imaginary sand, sensor pads in gloves you are wearing give the sensation of pressure on your fingers.
This is an analogy to explain the purpose of your body and brain. Your body and brain are like a holographic headset that allows you to perceive a 3D movie you call your life.
You are not moving through time and space from birth to death―THAT IS THE PROJECTION YOU ARE CREATING.
If you do not see the objects behind you, they do not exist physically. There is a field of infinite probabilities behind you. When you turn to see what is there, you collapse one specific probability from an infinite range of probable events.
When you become aware of how you are creating your reality, you can awaken from the trance. It is then that you can create a-dream-come-true, in which you are surrounded by your every wish. By applying the principles of conscious creation carefully, I will tell you exactly how you can bring the production in line with what you want.
The subject you are probably most interested in
---
What is the nature of reality as it relates to your ability to create what you want in life? How our conscious thoughts draw elements of probabilities to form our experience.
Books by EARTH NETWORK
---
Written for Earth Network by William Eastwood.
A new picture of reality has emerged since Einstein published his theory of relativity in 1905. Quantum mechanics has proven elements of classical physics to be incorrect.
QUANTUM PHYSICS MIND-BRAIN MODEL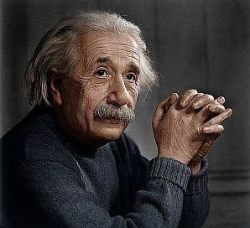 "Reality is merely an illusion, albeit a very persistent one."
― Albert Einstein.
45

years of research goes into every publication
Journey out of the illusion!
---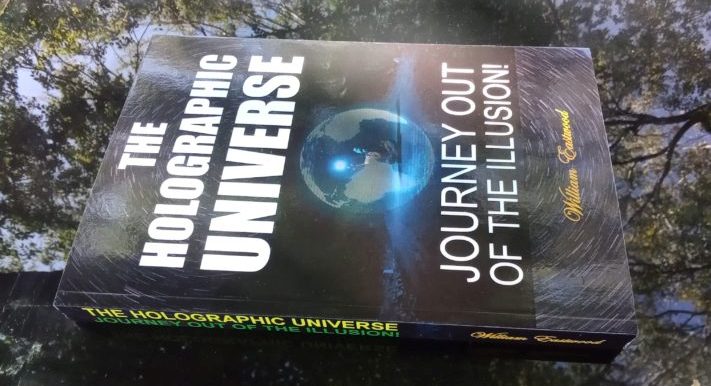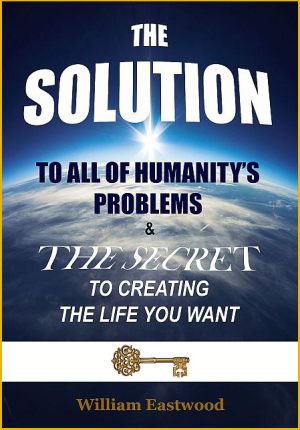 ---
"The Solution…" has the intrigue of Nicolaus Copernicus's "De revolutionibus orbium coelestium," a book that was important because from it we learned that the earth was not the center of the universe.
Now another paradigm-shift is taking place, and "The Solution…" has many similarities to Copernicus's book.
The human race is in the most important transition since the birth of self-consciousness
---
Lulu.com is the book manufacturer with the most up to date version of the book. Distributors such as Amazon, may be carrying older versions.
Available for you as an Ebook and paperback.
eBook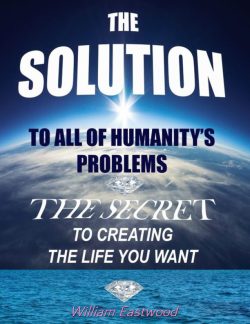 A diamond!
By purchasing through Lulu.com, you get these books DIRECTLY FROM THE MANUFACTURER and cut out the middleman! — most reliable source — fastest delivery — lowest price.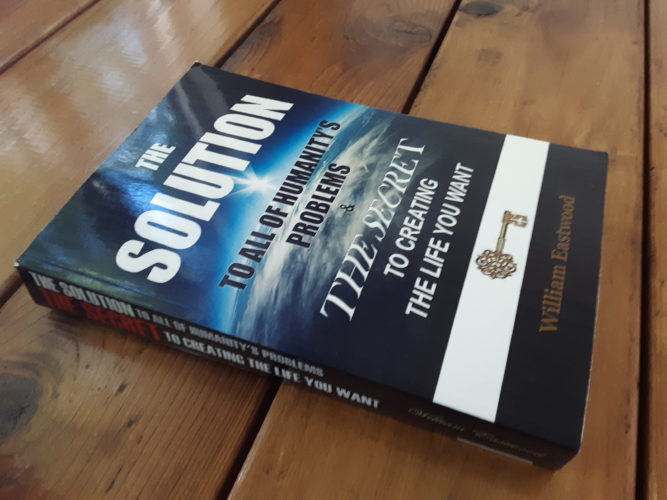 Why is Eastwood someone we should listen to?
---
My story
---
I spent decades making my philosophy of life so simple and easy to understand that people from around the world began seeking out my free articles. It is based on the idea that your thoughts are projected into events and objects, and that by focusing on what you want with joy and appreciation, you can create anything in life.
I could have continued on the path I was on as a teenager, but I didn't want to. Even as early as age 12 I knew that the basic theories I would be required to learn in any university course I could take were false. It made no sense to me to continue my education to learn myths.
In high school and technical school I felt stifled. It was a negative experience and it was simply wrong. I had no choice but to go off on my own. And so I spent 45 years creating my own science and philosophy.
I consciously made a decision to forgo the conventional path of acclaim. Physicalism was leading humanity into a very dangerous dilemma. My life purpose was always to introduce a new science and philosophy to lead people out of the dangerous situation the world was in.
"I founded Earth Network of Altruistic, Autonomous Individuals to do exactly that.
I began testing metaphysical principles as a young child and now have about 50 years experience with results I can transfer to you.
I know what works and what doesn't work. I owned three large homes on the coast of Maine, USA by age 22.
I can tell you what you can realistically expect and I know all the secrets, and all the mistakes most people make.
I discovered the concept that your thoughts create your reality around 1970, and at age 12 I initiated a unique study that has lasted for over 45 years.
The holographic universe is just a concept to most people but not to me. I lived my life according to the principles of the holographic universe paradigm before David Bohm even published "Wholeness and the Implicate Order," and Bohm was Albert Einstein's trusted friend and colleague.
My first major test of the concept happened when I was about 12.
I applied the principle that thoughts create matter using visualization. I imagined myself a great architect and solar inventor reducing America's fossil fuel dependence and in the limelight. After doing that I felt a strong urge to take certain actions. I picked up a pencil and I began drafting the solar heated and cooled homes I was conceptualizing in my young imagination.
Within a year I was working on an invention in a research and development facility owned by a Yale professor, but that was only the beginning.
As a freshman in high school my low-income 100% solar heated and cooled homes were being built in my home town. By age 18 I had a contract with the American Supply Company. At the Capital of the constitution state the eyes of the world were on me as I unveiled a full-scale model of my modular solar system at the annual energy exposition in Hartford Connecticut.
Solar design was never my consuming passion. Each achievement was a test of what would become international philosophy.
The people of earth need a global philosophy everyone can agree on to unite humanity and to bring about the vast potential of our civilization and all its individual members. 
45 years after my decision to go off on my own, and the world is still hypnotized by a faulty scientific paradigm that is causing civilization to crash. We have no central science everyone can agree on, and this produces divergent views on everything.
I have a replacement — Internal Science and International Philosophy.
Only Internal Science can unify the world because it is based on quantum physics rather than disproven physicalism.
Your senses construct the reality they perceive.
If you do not see the objects behind you, they do not exist physically. There is a field of infinite probabilities behind you. When you turn to see what is there, then you collapse one specific probability from an infinite range of probable events.
Your beliefs, thoughts and emotions specify which probability will collapse into apparent matter.
When we do not understand how we create our reality, we keep doing the same thing over and over again, yet always falling short of our primary goals. At some point we make a compromise and settle for less in our life, telling ourselves "this is just how it is," and we live our life unfulfilled. This is completely unnecessary.
It is time to realize who you are and the powers you possess to create your reality exactly as you want it to be. I will tell you how to do that in very precisely and in simple terms in my books.
The science underlying International Philosophy
---
Physicist David Bohm, former friend and colleague of Albert Einstein, indicated that the "explicate order" (physical reality) is a projection from the "implicate order" (an inner reality of information) which underlies everything. Information guides the process by which matter is organized as the forms we then perceive. The collapsing wave function enters in, thus introducing the role human consciousness plays in the formation of the universe. Without an observer there is "only" electromagnetic energy containing information (consciousness).
Reality is an ongoing projection, there are no beginnings and endings because there is no time, and each person is a separate dimension of reality created out of the substance of their own consciousness. When four people enter a room, there are four rooms. Each person collapses one room from an infinity of probabilities. The projection is created on inner levels of consciousness by what you believe, think and feel. This is International Philosophy — the facts of reality, which I knew at age 12 when I visualized the events I created at an early age like my newspaper interviews as a teen. With that as my starting point, the past 45-years have led to many practical insights that I share in my books and free articles.
Your senses construct the reality they perceive. If you do not see the objects behind you, they do not exist physically. There is a field of infinite probabilities behind and around you. When you turn to see what is there, in that moment you collapse an infinite range of probable events into one specific scene and set of physical objects and events.
Each of your five senses collapses the sense perception it is in charge of. Your eyes specify one probability visually. You are actually surrounded by an infinite field of probabilities, but your physical eyes can only tune into one probability. When you use your physical eyes, you do not see the millions of probable realities that surround you in the spacious present.
All your sense perceptions are coordinated so each perceives the same probability.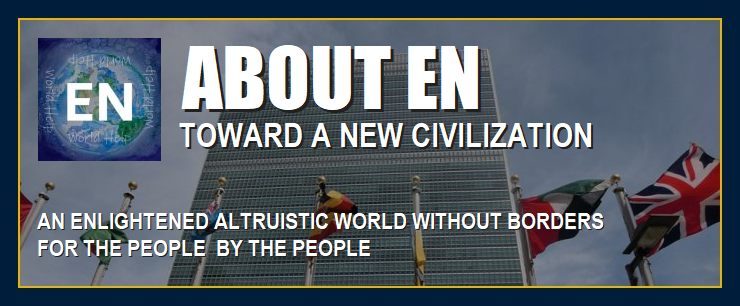 Get the true story behind the mission
---
The original corporation was "Earth Network of Altruistic, Autonomous Individuals, Inc." The government prevented this corporation from continuing in the same way the government stopped David Bohm once before.
Get the complete autobiography and story.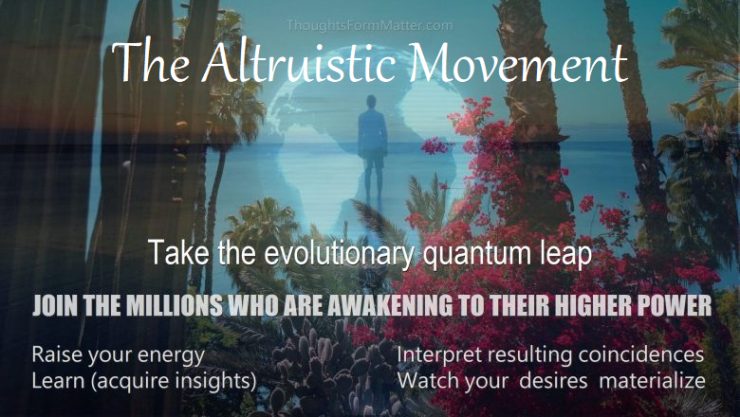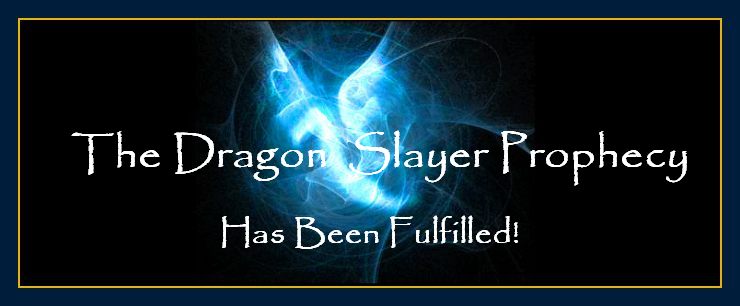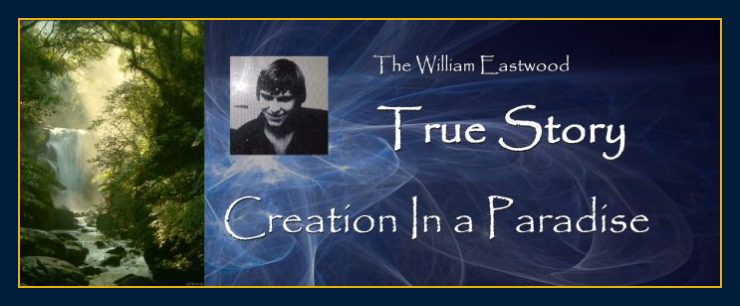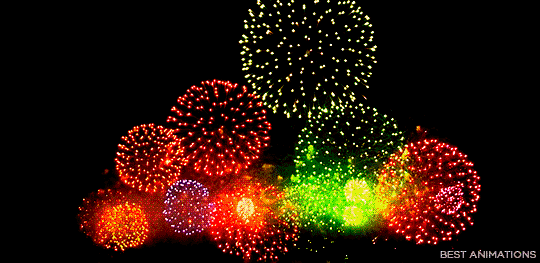 International Philosophy by William Eastwood:
A Force for Good in the World
---
Copyright © 2020, 2021, 2022, 2023, By: William Eastwood
HOW TO CREATE ANYTHING! Your Thoughts Create Your Reality – William Eastwood's International Philosophy
Primary article concludes here.
---
Categories: Thoughts Create Matter & Reality, How Your Thoughts influence people  & Create Events, Metaphysical philosophy, Can My Thoughts Influence People & Create Matter & Reality?, William Eastwood's Philosophy, Consciousness creates matter & reality, Does mind form matter?, The most credible & advanced science in the world suggests thoughts create matter,  Mind creates matter, Can thoughts create matter?, David Bohm & consciousness quantum physics theories, Thoughts form matter, Mind creates reality, Metaphysical books and articles. Click on our site to learn more.
If conditions cannot support materialization, a lesser version of your thoughtform will usually manifest. Although the original thoughtform may materialize at a much later date.
If the right conditions for manifestation do not exist, your thoughtforms themselves will attempt to create the proper conditions to manifest the original desire.