---

FALSE SCIENTIFIC WORLDVIEW: Materialism – Darwinism – Psychology Are Wrong!
---
Why is our scientific worldview false?
Why is materialism false?
Why is Darwinism false?
Why is psychology false?
I will answer these questions now.
Why is our scientific worldview false?
---
Materialism / physicalism says that matter is the fundamental substance in nature, and that all things, including mental states and consciousness, are the result of material interactions. This is a false premise, as Albert Einstein's colleague, David Bohm, demonstrates with his science. Each person's world is a projection — an appearance of matter fabricated by our mind and five senses in the same way a holographic illusion is created.
When the premise upon which a theory is based is incorrect, the theory cannot be accurate. When a central premise is false, all that follows that is built on that foundation is distorted. This is what has happened. Darwinism and official psychology are based on a central premise that is incorrect.
There is no solid matter, as virtually all physicists know.
The universe is completely different than previously supposed.
I will explain the holographic universe, and then return to this article.
What is the holographic universe?
---
The reality around you is a projection of the mind, brain and five senses, according to physicist David Bohm, who was a friend and colleague of Albert Einstein. Einstein called Bohm a "kindred spirit."
William Eastwood arrived at the same conclusion in the previous century through the paradigm of subjective science. Eastwood explains that "everyone possesses a superior form of intelligence that can easily be tapped."
Eastwood is an outsider in that he operates through subjective science by choice because of his early-life understanding. Eastwood says, "Only a subjective science can accurately describe a subjective universe."
---
Eastwood: The holographic universe is the reality you are in. The mind projects reality through the brain and five senses. This scientific paradigm has its origins in the findings of a group of leading 20th century scientists, but is also known in the heart and mind of each individual and all consciousness.
In recent centuries, objective science — materialism / physicalism — has given us a cold and uncaring universe that formed accidentally, and in a resulting process of evolution of life on earth was always hostile to the individual's good. Never did the universe care about the individual except perhaps as the individual ensured the survival of the species. The holographic universe sounds like a term that continues in this tradition. It does not.
This is a subjective science that has a heart and soul. Consciousness is universal and fundamental. Consciousness projects itself into matter. The mind constructs the physical environment and the body. Being universal and fundamental, the nature of the universe hinges on the nature of consciousness, and consciousness is altruistic.
Individuality is a very real expression of consciousness, and therefore the individual is altruistic. By its very nature, consciousness is altruistic and intelligent.
We have an intelligent and altruistic universe that comes to know itself through its individualized portions. You are the portion of this infinite, intelligent and altruistic consciousness that wears your name. 
You are the portion of this infinite, intelligent and altruistic consciousness that wears your name.
Holographic film is unique in that if you smash it into pieces, each piece will project the whole image projected by the entire film before it was smashed. In the same way, the holographic universe paradigm tells us that the individual projects the whole universe. This is only possible because on deep inner levels the individual is connected to the entire universe. Individuality does not contradict unity. The altruistic intelligence of the entire universe is expressed through individuality. In a way, each individual is a different version of the universe.
Because the universe is of good intent, so is the individual. However, the individual is given freedom. This means that the individual can believe otherwise. When this happens the individual projects his or her beliefs into events that reflect the belief that the individual is not altruistic. The nature of your life reflects what you believe you are. Your life reflects your beliefs as to the nature of reality. If you believe that reality is cruel and competitive, then that will be your reality. This is the mistake the human race is making.
This is why Albert Einstein said that believing that the universe is friendly is so important.
In the holographic universe paradigm, we create our reality. Each individual is the author of their reality. When you believe that the universe is altruistic and cooperative your beliefs are in line with the intrinsic reality of consciousness. If you believe that the universe is uncaring and that you are undeserving, then you project that set of beliefs as your reality. You are creating what you believe, think and feel. If your assumptions are negative, that is what you create and experience. This is why I say that we must believe we are good and base our civilization on this firm belief in our goodness.
In fact, because we have not been doing that we have division and chaos. Poor behavior, incarceration and division are a product of the negative and inaccurate mainstream materialism paradigm (materialism / physicalism) expressed as the beliefs, thoughts, feelings and resulting behavior of the individual.
You are a beautiful person and your nature is good. 
You are good and the universe is kind.
You must believe that. It is true.
Article resumes.
The lack of a single accurate scientific authority and paradigm on which the world can agree is the reason for the uprising of warring tribalism, cults and religions. Belief systems with no basis in fact have led to an assault on democracy and human rights. The world is divided and consciousness is moving in haphazard directions.
The facts from many sources
---
David Bohm was an associate of Albert Einstein. His work as a quantum physicists reveals an inner area of existence where he discovers that information guides the organization of energy into matter.
Your thoughts create your reality near death experience video explains the importance of living in gratitude and validates my teaching.
A team of scientists were assembled in 2018 to evaluate the new scientific paradigm. They concede that materialism / physicalism is impossible in light of the new science.
The evidence that consciousness is primary is also found in the field of psychology.
If we look to the real world of human experience we find evidence that there is an inner world. Psychologists are making amazing discoveries that are all over the internet. When regressed under hypnosis humans recall past lives with a level of detail that proves consciousness survives death. If you search past life memories you can also find an explosion of accounts of children who remember past lives.
The internet is also full of accounts of people who can communicate with people who have survived death.
Additionally, you can watch an impressive movie on the accounts of people who have had near death experiences.
I encourage you to view the youtube videos cited above. Because our beliefs create our reality, it is important to realize that these programs will always reveal experiences interpreted through the screen of belief. Near death experiences, for example, will reveal the historical figures from religion or God communicating with us, when it could be the mind's way of making sense of an experience of communication with the inner self. This does not mean it is made-up. These experiences reveal an inner consciousness far more loving and knowledgeable than the conscious self in important ways, by whatever name is given.
The information given on this site, however, will not have these distortions. My 45-year study is valuable for this reason.
Scroll down to continue reading article.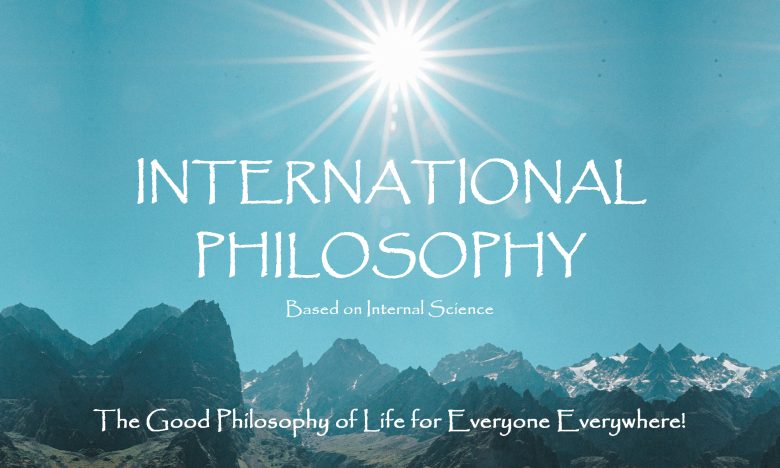 The president of the United States says that Vladimir Putin may trigger a nuclear "Armageddon." A potentially catastrophic climate emergency threatens our very survival, democracies across the globe are under attack, the UN warns us of a coming world food shortage and the World Bank says a world recession looms.
All these problems stem from external science, when an internal science gives us the solutions we so desperately need. — William Eastwood
"I can show you how to achieve any goal and solve the world's problems using international philosophy, which is based on the facts of internal science.
"Reality is an ongoing projection, there are no beginnings and endings because there is no time, and each person is a separate dimension of reality created out of the substance of their own consciousness. When four people enter a room, there are four rooms. Each person collapses one room from an infinity of probabilities. The projection is created on inner levels of consciousness by what you believe, think and feel. This is international philosophy — the facts of reality, which I knew at age 12. With that as my starting point, the past 45-years have led to many practical insights that I share in my books and free articles."
— William Eastwood
45

William Eastwood's 45-years of research brings you everything you ever wanted!
Over

100

free articles
Become powerful.
Create wealth.
Manifest your dreams.
The most generous advice.
The most experience.
Affirmations & guidance posted for you daily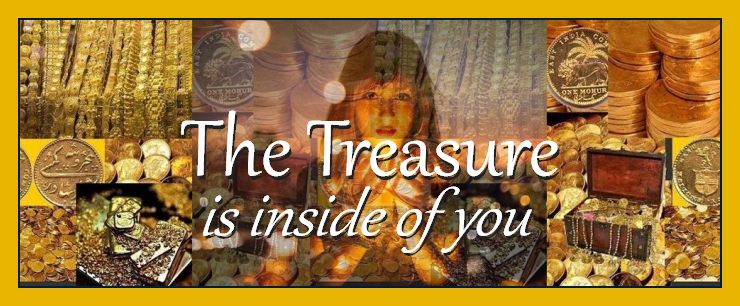 FEATURED ARTICLES & BOOKS
Article resumes.
The underlying cause of US. political problems is the same as Putin's war.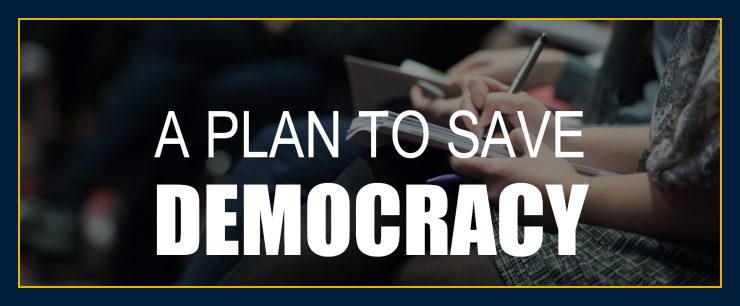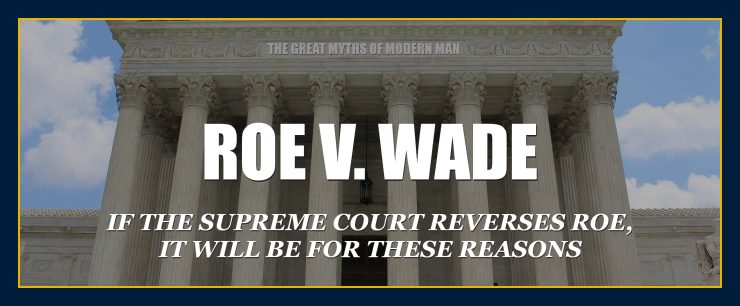 You need no be affected by what is happening in the world. By remaining positive you will serve as an example and you will be able to help solve the problem of division.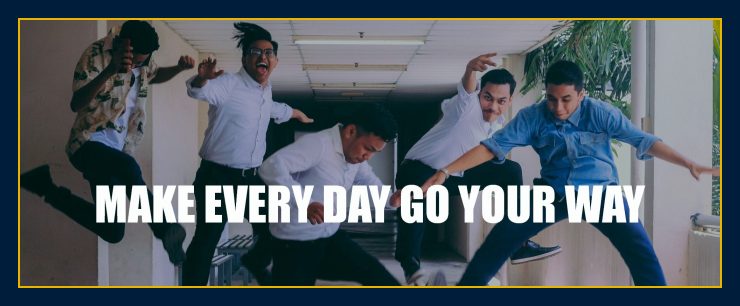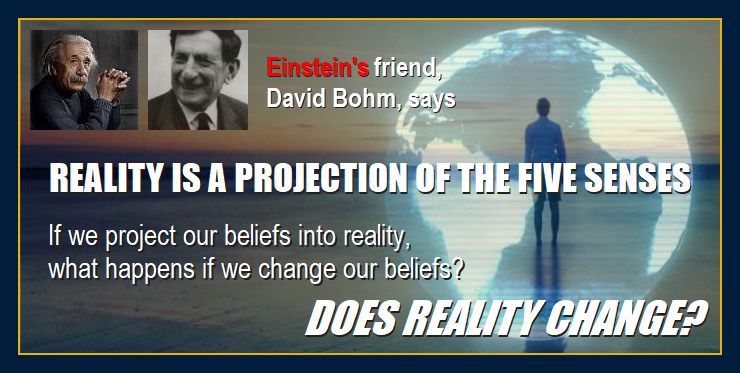 Because we project our beliefs into matter, we see in material form what appears to validate what we believe. When a central premise is false, it generates errors in all theories which are based on that central premise — in this case, all fields of scientific inquiry, and Darwinism and mainstream psychology most of all. We then become hypnotized by not just one belief, but a whole set of interconnected beliefs that form around a central false premise.
The reason why a worldview seems accurate is because evidence is collected to support its premise, and anything that does not fit is rejected. For centuries this process has been followed in such a way as to reinforce materialism.
Until recently, that is. In the 20th century, scientific instruments became sophisticated enough to give us quantum mechanics, and as a result, scientists have only recently discovered that physical reality is not solid, that matter is nothing but non-solid energy. It only seems solid because our sense of touch interprets it that way. A few top physicists have even gone further. Some of the world's top physicists discovered that the energy within matter is projected by the mind and five senses. Matter may not even exist without an observer. This knowledge is completely at odds with the paradigm of materialism that has been the foundation of mainstream thinking for many generations.
This mistake is so long-standing and extensive that people cannot change their thinking. The beliefs of many will not be changed because the change requires that they question just about everything they hold dear and true. Scientists, who are highly educated, are even more resistant because their years of training have reinforced the paradigm of materialism.
Many do not believe such a great error could be made. How could science have proven something that is not true?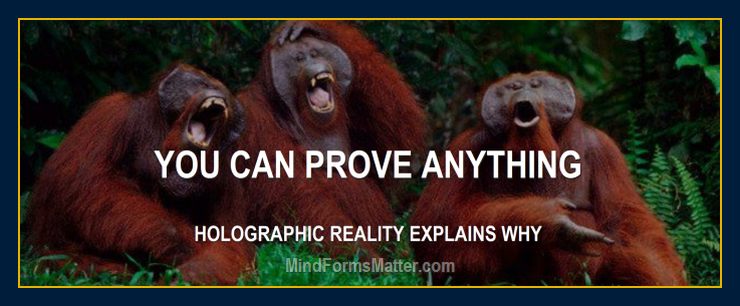 U.S.-born physicist / philosopher David J. Bohm, (1917-1992) is considered by some to be one of the most profound scientists of the 20th century. Although he was a good friend and colleague of Albert Einstein, Bohm is relatively unknown because his ideas regarding the connectedness of everything didn't fit into the accepted scientific paradigm of materialism, and because politics also got in the way of his academic career.
The world is a projection from within inner levels of reality. David Bohm knew this, and that's why his work was rejected and didn't reach or impact the world in the way it could have. I know first hand, because the same thing happened to me.
When we are projecting a different view of reality, people become fearful. Some will feel threatened. A great many people have a core belief of distrust of human nature, and as a result they will not listen to others, and this accelerates division and safeguards ignorance.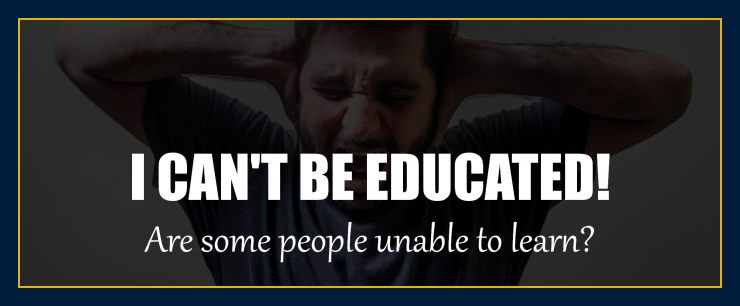 When people hold conflicting worldviews, they manifest conflicting realities. Vladimir Putin, for example, does not believe what most Ukrainian's believe. Republicans do not believe what Democrats believe. And Democrats say that Republicans are in an alternative reality. They are not wrong in that assertion. Each group actually projects the reality they believe into matter and events.
We can solve these problems when we see and understand how each unique belief is projected by the five senses and then interpreted as evidence that the belief projected is a fact. But what we see around us are not necessarily universal facts, they are perceived as real and in that sense are facts. But not for those who believe otherwise. We each project and perceive reality according to what we believe. Our beliefs, thoughts and emotions are projected into our personal reality.
Both matter and consciousness are electromagnetic energy.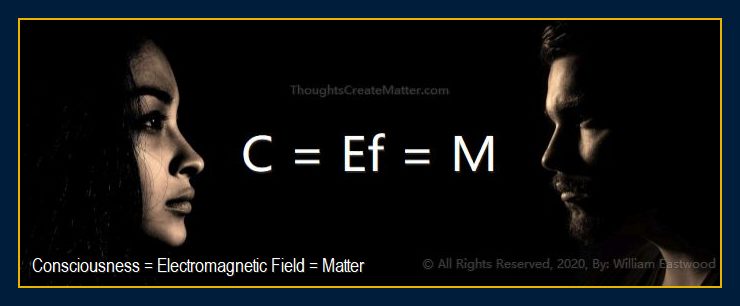 Click above to learn more
Why people see what they want to see / believe fake news / create the worst
---
"Each person reads and experiences reality according to what they believe exists. If they hold a view of reality within themselves that is inherently limiting and/or negative, then this inner subjective reality and nothing else is projected outward into events and experiences so that everything conforms with their beliefs. They then cannot see anything outside of their own worldview. In effect, they become blind to any information that would free them from their inner and outer restricted reality."
"My work is to explain that this is a scientifically validated fact in order to bring an end to global conflict and assist humanity in advancing into a new stage of incredible fulfillment, both private and public."
— William Eastwood
Based on the science of David Bohm, a philosophy that works LIKE MAGIC!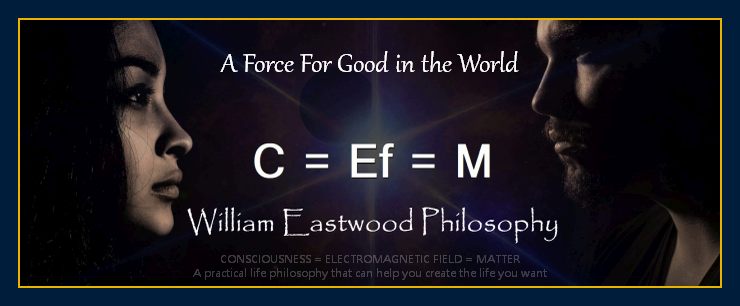 Click above to learn more
INTERNATIONAL PHILOSOPHY: Lets put an end to cruelty in the world.
"Consciousness is altruistic, and that means that you are an amazing, powerful and beautiful person."
— William Eastwood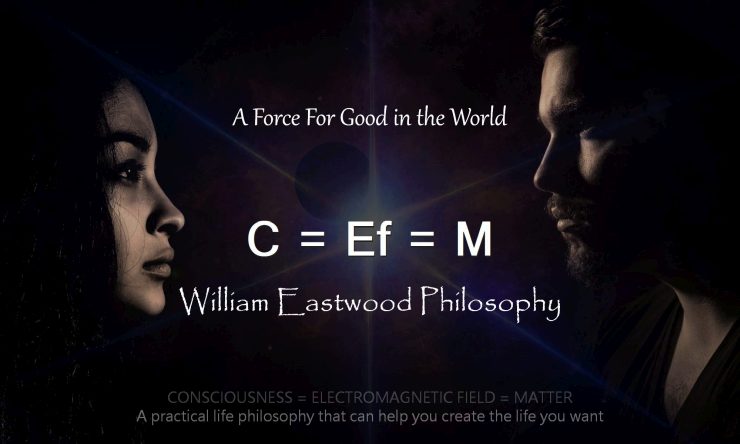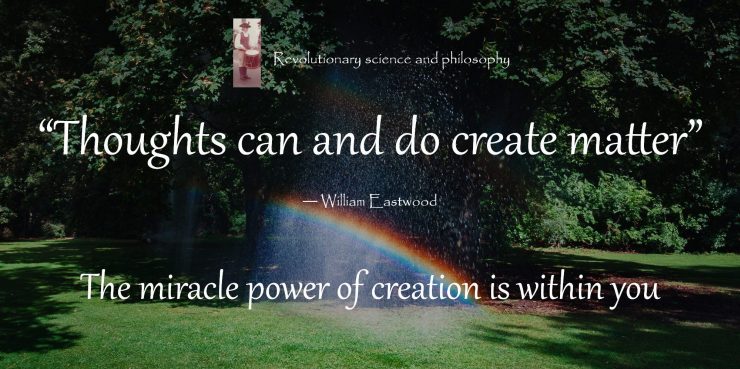 Article resumes.
Civilization is fracturing and failing because of materialism
---
Autocratic republicans and right-wing dictators  will dismantle democracies worldwide until we understand the problem.
The scientific paradigm of materialism is losing followers to religion, extremism, fascism and cults. Democracies worldwide will fail; famine and war will continue unless we change our scientific understanding of reality. The tools and understanding necessary to secure democracies and solve the world's problems are in David Bohm's science. The failure of materialism is generating a wave of cults.
A Pew Research Center 2015 statistic shows that about 25% of Americans attend white evangelical churches and 42% are creationists. Another large segment of the population regressing — uneducated, nondenominational rural Americans — are joining the anti-intellectual push back to authoritarianism and Dark Age values.
Only a recognition of the new science shown here will stop the proliferation of cults and conspiracy theories. The breakdown of civility will not stop until the new science is recognized for what it is. Our plan to save democracy is the introduction of that science to the world.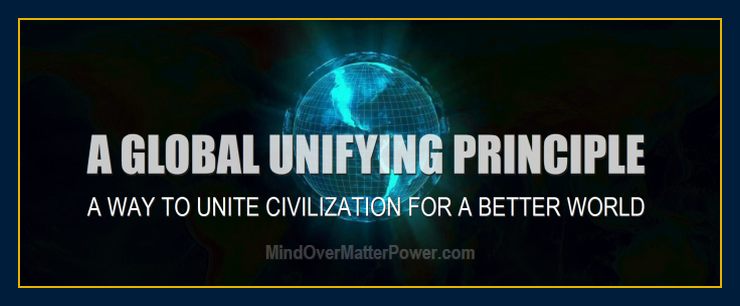 Conflicts between large segments of the population are due to a lack of consensus. We are no longer united by a single mainstream belief system held together by a single scientific establishment authority.
Putin's war, the climate crisis, the threat to democracy and divided nations result when opposing worldviews are projected into matter and events without the proper understanding of how reality works. What people assume are facts are actually often no more that what the believe, think and feel projected into events and objects.
A false scientific worldview, materialism, Darwinism and mainstream psychology, despite being false, will appear to be true to those who believe they are because people see what they want to see.
How can everyone be wrong?
---
In the same way anyone thinks they are right — cognitive dissonance. They see what they want to see.
The Democratic Party will often refer to a Republican views as being an alternative reality; and they are correct. Each person projects their own reality and when they clash conflicts arise. Each worldview projects a different experience with reality.
David Bohm knew this, and that's why his work was rejected and didn't reach or impact the world in the way it could have. I know first hand, because the same thing happened to me.
How and why you can prove anything.
Because our thoughts create our reality, the thought that our thoughts do not create our reality creates our reality. Not only are our beliefs projected into events holographically, but they also filter our perception, which is why people are always convinced they are right. Our civilization is hypnotized by the strong belief that our thoughts do not create reality. But…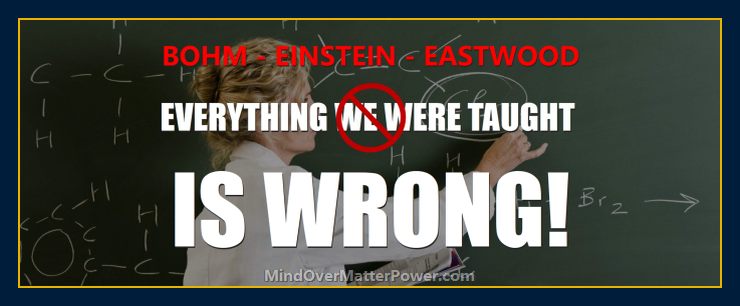 ---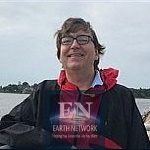 "EVERYTHING WE ARE EXPECTED TO BELIEVE AND WERE TAUGHT IN SCHOOL IS WRONG! It is all absurd!
"Consciousness creates reality and thoughts form matter! If you want to be powerful you have to go by the facts about reality and that means discovering the truth! Otherwise you are as blind as a bat and ineffective as a sloth!
"Holographic Universe, by David Bohm, Albert Einstein's friend and colleague, supports that premise."
How scientific materialism is carried forward
---
The greater your formal education, the greater your conviction in the generally held false materialistic worldview tends to be. This is because of the continuity and momentum of the false paradigm of scientific materialism. Our schools and professions are based on a false worldview and they do their best to impart it. This applies to lawyers, doctors, psychologists and many other authorities.
Quantum mechanics deals with facts, plain and simple, yet as a civilization we still do not base our lives and understanding of reality on these facts. This site and EN books do.
We have the means to achieve out greatest personal ambitions, stop Putin's war, heal the earth, save democracy and unite the world; and I am working on all these objectives.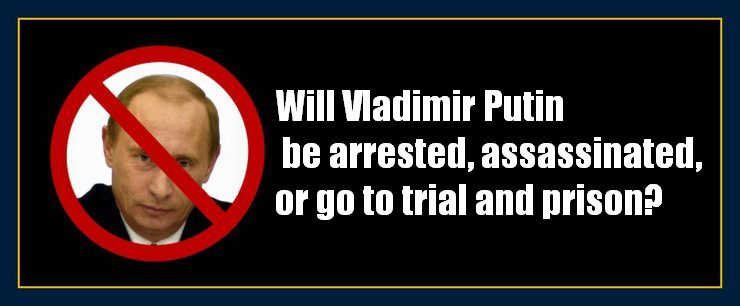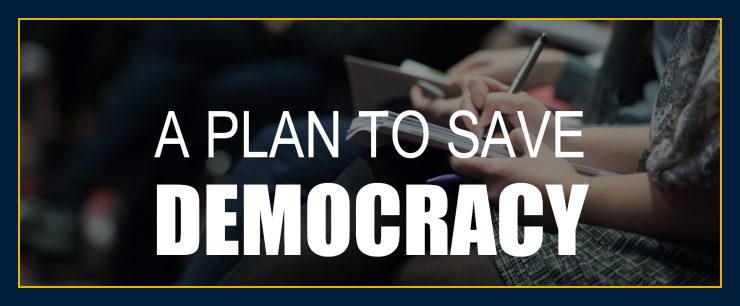 Why is materialism false?
---
Einstein's theory of relativity published in 1905 and the resulting discoveries in quantum mechanics has proven many times over that materialism is incorrect. Both matter and consciousness are composed of electromagnetic energy.
Yet all thinking on all subjects is still based on the ages-old materialistic assumption of a universe of disconnected solid material particles. Our civilization is still based on materialism and associated theories, while quantum mechanics proves the entire paradigm to be false.
Positions in time and space are not fixed and absolute. Things do not just sit out there in their sequential slots on a forever fixed line of time. Nor do objects hang in their assigned time and space slots separated by space. Instead, everything moves around in a state of complete flux, not even existing in our material world until perceived.
We are in the greatest paradigm shift of all time
---
Because of the way the internet works there are places where you can go to get the answers and proof you need. If you do not go, it is because you do not believe and so find an excuse not to look.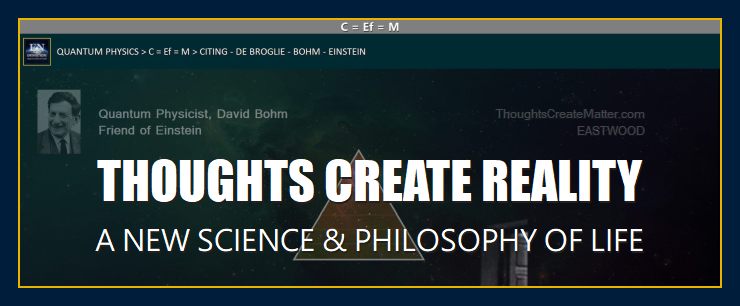 Our mainstream worldviews are so toxic that they lead to autism in children
---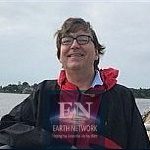 "Our belief systems are so toxic that some children decide it is too dangerous to communicate with the world and so they are born with what we call "autism."
"It would be one thing if the world is intrinsically as we believe it is, but it is not. The negativity and chaos we experience is a projection of a failed negative belief system. Children that are born with autism are reacting to their parent's and society's core beliefs.
"Everything from bullying to excessive demands on individuals—the source of all our problems—is born of distrust of human nature around which our civilization is built.
"To create a new and successful civilization we must discard the highly negative myths that caused current failure and in their place project beliefs that will produce success.
"The global altruistic, autonomous movement is a rapidly expanding circle of people who are recognizing the non-competitive, cooperative and non-selfish workings of the universe. These beliefs will generate different behaviors, institutions that are more friendly and an overall transformed projection of reality.
"Our social problems are a kind of healing crisis which are meant to lead us to the answers. The truth is more positive than we can presently conceive. Before we succeed we must escape the meritocracy, chaos and crumbling systems of negative false beliefs.
Myths of contemporary civilization
Darwin's Theory of Evolution and natural selection.
Materialism.
Newton's theories.
Freud's Psychology.

Most theories regarding human nature in mainstream psychology.

Scientific thinking in general (ideas about time and space).
A long list of everything within false science debunked
---
FICTION:

Materialism

or ideas about matter being a solid and fundamental substance of which the universe is believed to be composed.
FACT: The universe is composed of non-solid fields of energy which contain consciousness

(see Nobel Prize winner's facts/links below).

FICTION: The overall scientific worldview of a universe which was created in a chance explosion with no intelligent source.

FACT: The universe is an intelligent and deliberate creation. There are no accidents or victims. We create all aspects of what we experience.

FICTION: Separation of mind and matter as two distinct and unique properties (

Mind-body Dualism

,

Cartesian Duality

& many of the views of

Rene Descartes

[1641]).

FACT: Matter is the manifestation of consciousness, the one and only substance.

FICTION: Freud's Psychology: Sexual and aggressive instincts and childhood neurosis as primary motivators.

FACT: Quantum mechanics tells us the universe is a single unbroken energy movement. This energy is conscious.

You are an individual and unique portion of the universe, yet you are composed of the same fundamental spiritual stuff or consciousness.

All consciousness has certain in-built propensities. Consciousness is good, creative, curious, motivated by love, and is imbued with high expectation (that the best development is the most likely).
Human impulses are inherently good unless distrusted and thus repressed and hence distorted.
FICTION:

Darwinism:

Evolution by natural selection.

FACT: By an act of deliberate intent consciousness manifested as a physical universe. Matter is consciousness.

Certain portions of this consciousness manifest various life forms. Many initial experiments occurred hundreds of millions of years ago.

Time does not exist. One organism does not evolve into another.

Life forms are perfectly suited to their environment because they are a part of it and create it.

Animals consuming each other is a cooperative function of consciousness. Pain originally quickly ejected the main consciousness from the body. The body as a food source was then given to the benefactor.

On inner levels all events are known in advance in a cooperative communication between spirits that is millions of times more advanced than any computer. Birth and death are always deliberate (nothing happens by chance and there are no victims). Free will operates until the last second before any event occurs.

The inner self of each consciousness always makes a decision as to what it wants to experience.

When it wants to move on it will seek a means to do so. An animal may choose another animal to take its life and receive its flesh.

Humans always choose how they will die, nothing is by chance and there are no victims.

FICTION: The false premise on which our civilization is built that suggests that human nature is basically evil, cruel, selfish, greedy and untrustworthy. The official definitions that generate this kind of behavior are false.


FACT: Human nature is good and can be trusted. Man is not inclined to destruction. Man's impulses are good and constructive. Otherwise, civilization would not have begun and if it had it would have destroyed itself a long time ago.

Civilization came about because of the inherent cooperative tendencies of man. Humans banded together because of the urge to come together and form brotherhoods.

Love and cooperation are the creative forces driving civilization.
Why is Darwinism false?
---
Darwinism is false because it is based on materialism. Materialism says that there are solid particles, but there are no solid particles!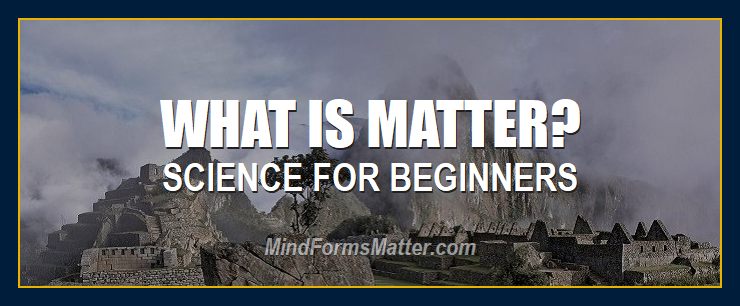 On a collective level, Darwinism and American values have led to serious social division.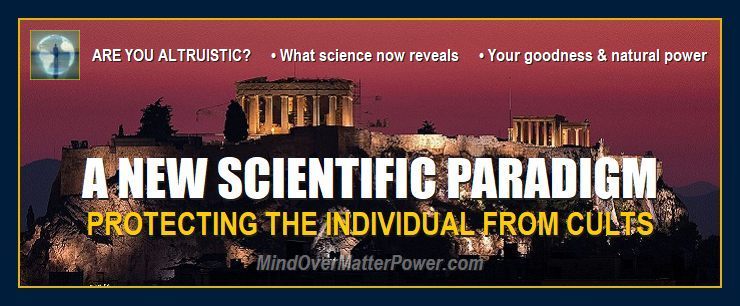 Time does not exist as we think it does, and so what we think of as evolution in time is impossible.
NOVA CPTV: Matter is a State of Consciousness.
A false scientific worldview. Materialism, Darwinism and Mainstream psychology are wrong. Accumulated knowledge is mostly myth.
Why is modern psychology false?
---
Psychology is a branch of science that enforces the views of materialistic science on people. It is based on the idea that we are basically competitive creatures concerned primarily only with ourselves. Generally speaking, everything in the natural world, even our own mind and the social good, are incorrectly perceived to be oppositional. This incorrect negativity is one of the main sources of social, personal and health problems.
My book, "The Solution…" explains.
Introducing a new science and psychology
---
The purpose of our new science and psychology, is to provide you with all you need to know to be successful in all areas — in intellectual and spiritual knowledge, business, finance, health, love and relationships. The new science and psychology provided is based on a 45-year study like nothing else that exists in the world today.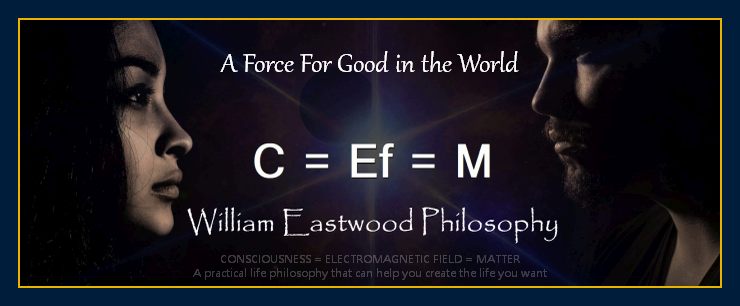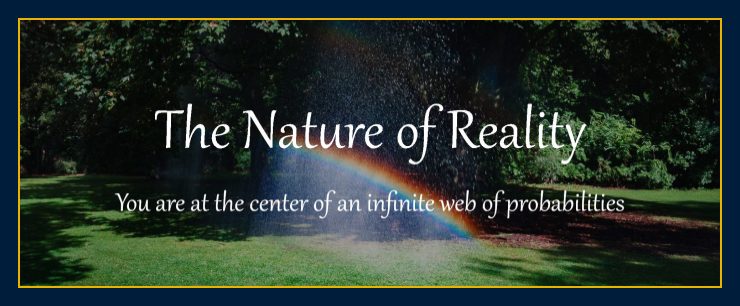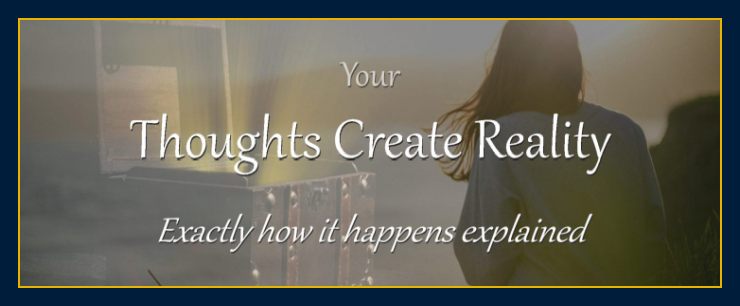 Get all this information directly from the source — Earth Network books
45

EASTWOOD
45 years of research goes into every book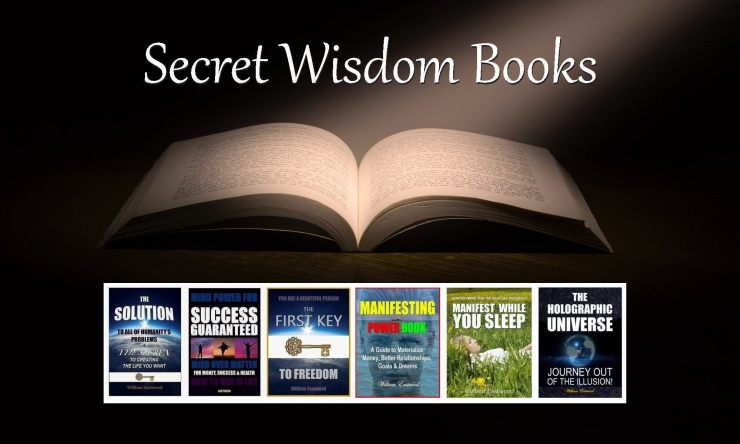 Materialism is incorrect.
Darwinism is a myth.
Mainstream psychology is wrong.
The mainstream scientific worldview is false.
Our instituions
are
destructive.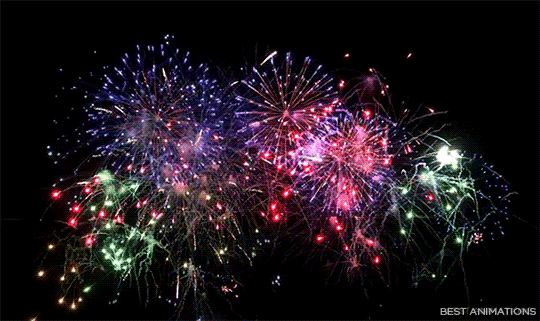 FALSE SCIENTIFIC WORLDVIEW: Materialism – Darwinism – Psychology Are Wrong!
---
Copyright © 2019, 2020, 2021, 2022, By: William Eastwood
Primary article concludes here.
Four Earth Network websites with over 100 FREE articles
---
FOUR SCIENTIFIC EDUCATIONAL SITES — ONE PHILOSOPHY
A singleAMAZING philosophy!
100's of articles!
4 EN websites!
They are meant to be used together.
Click between them!
45 EASTWOOD
45 years of research goes into every book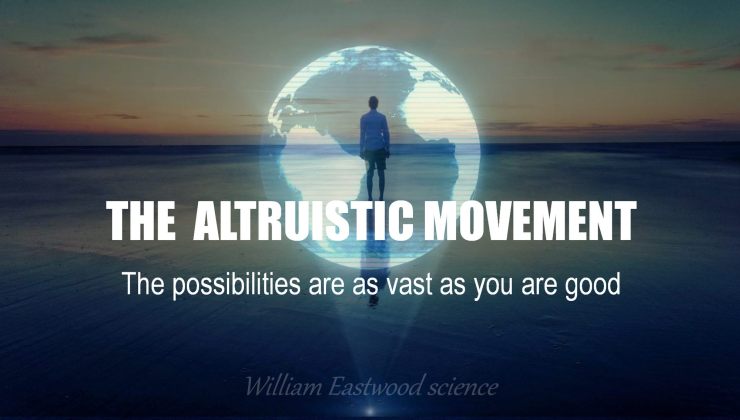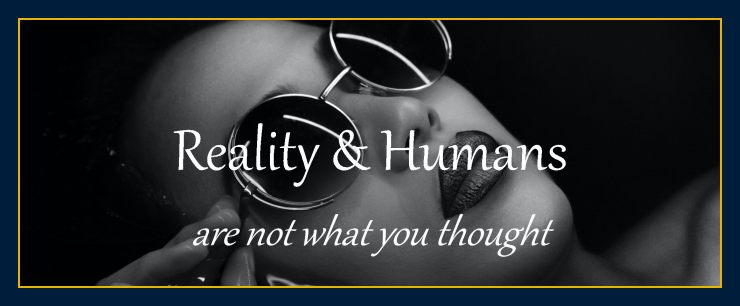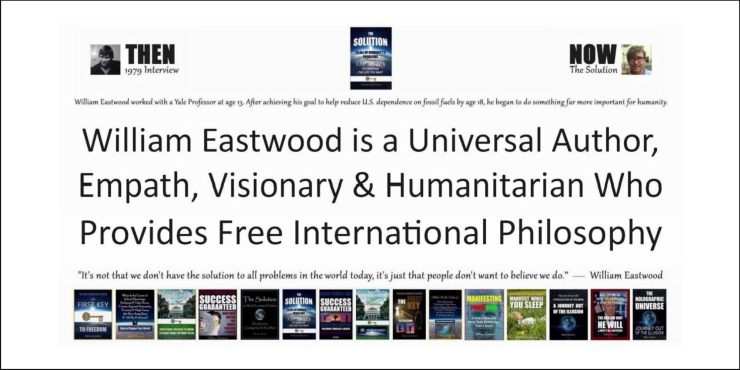 45

45 years of research 
Over

100

free articles
Become powerful.
Create wealth.
Manifest your dreams.
The most generous advice.
The most experience.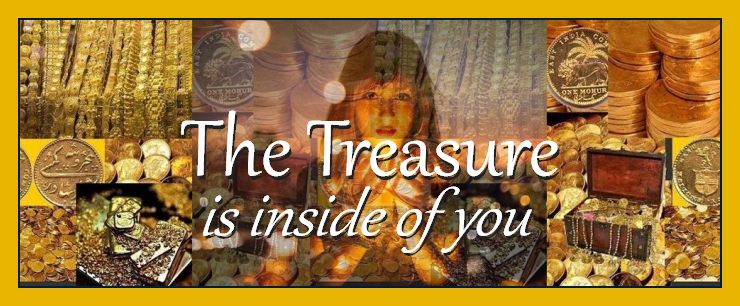 QUANTUM PHYSICS MIND-BRAIN MODEL
45

EASTWOOD
45 years of research goes into every book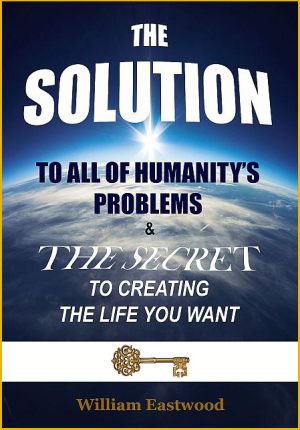 DREAMS DO COME TRUE WITH THE SOLUTION
---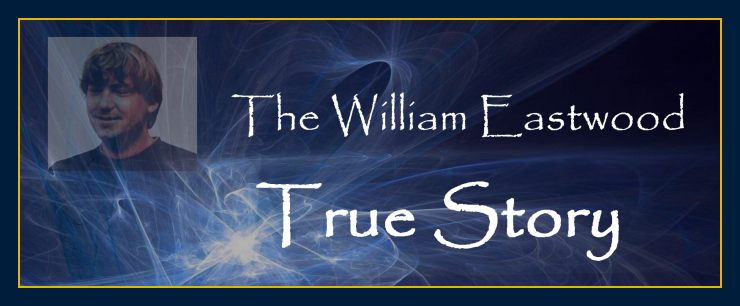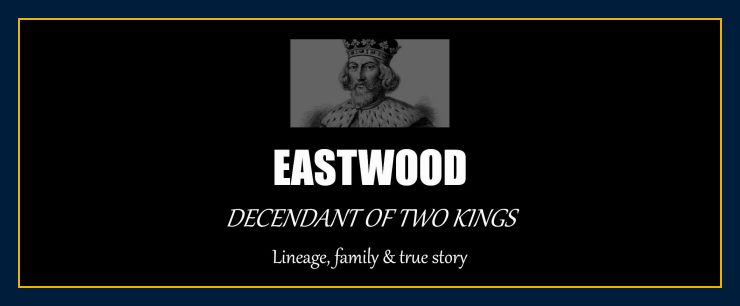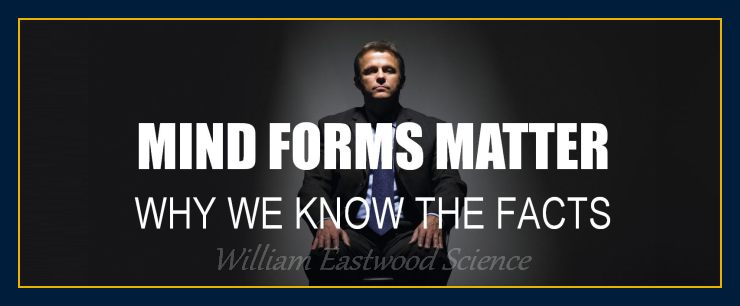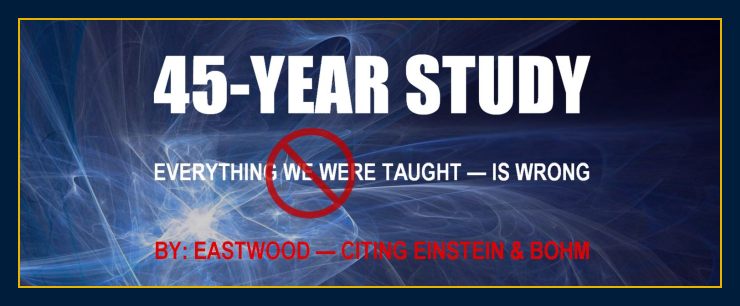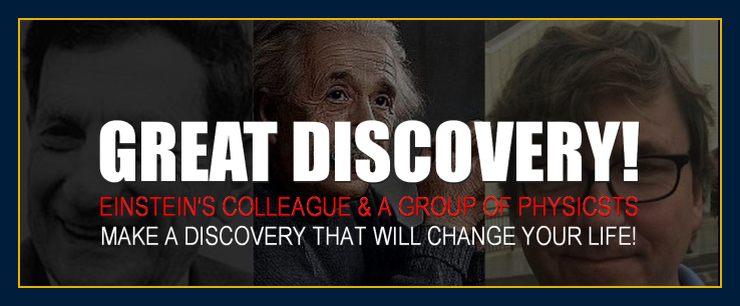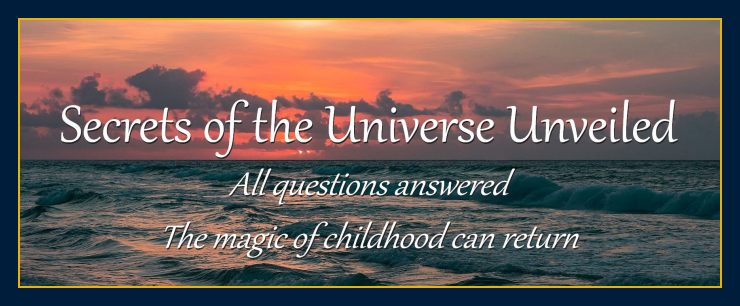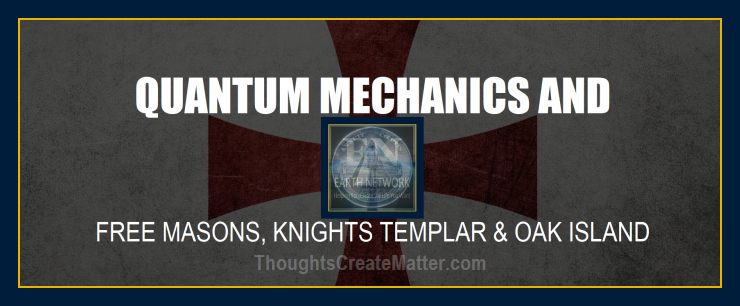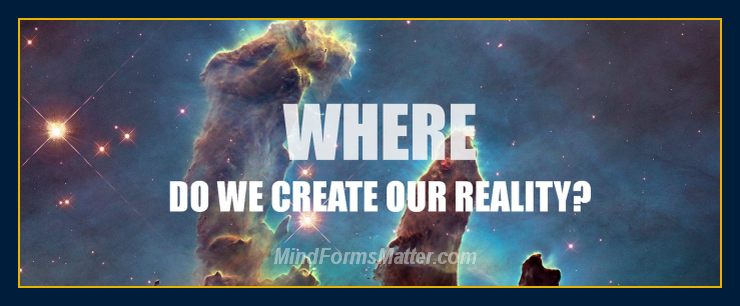 While the new theories are often attacked by holdouts, those who argue against the new findings cannot answer basic questions about the nature of reality.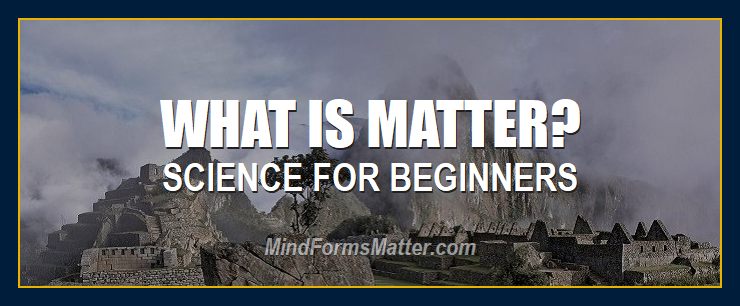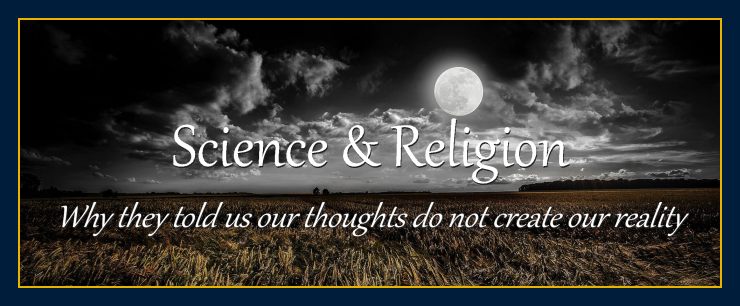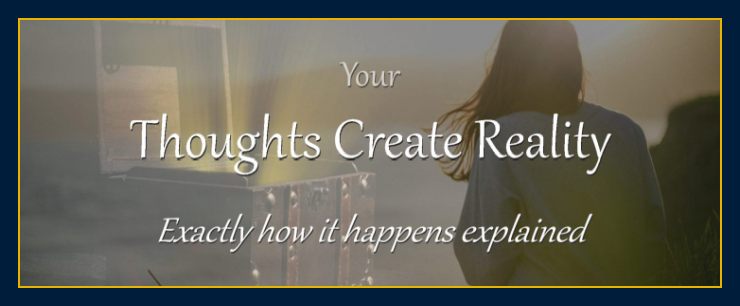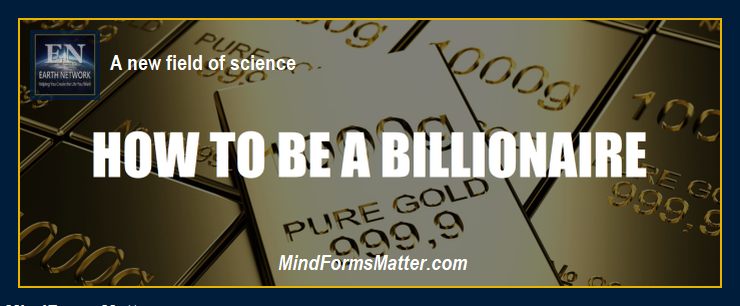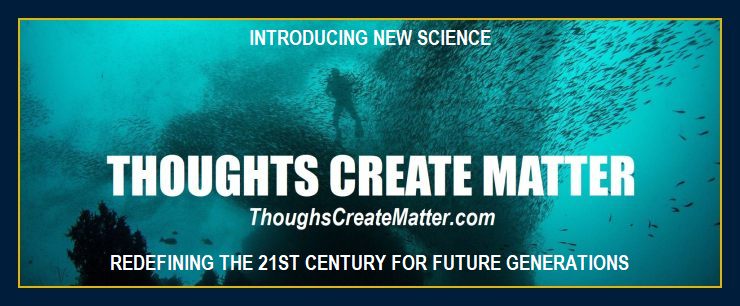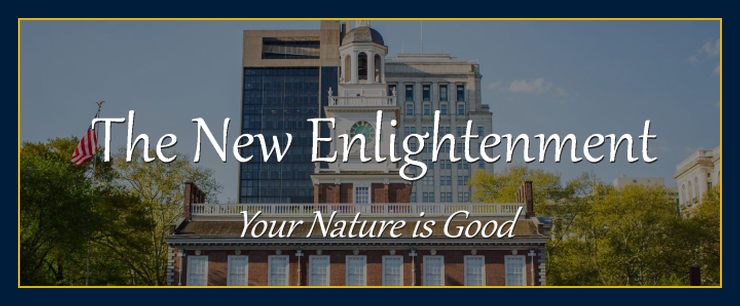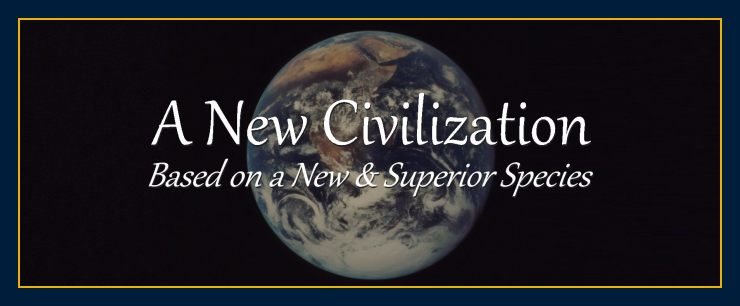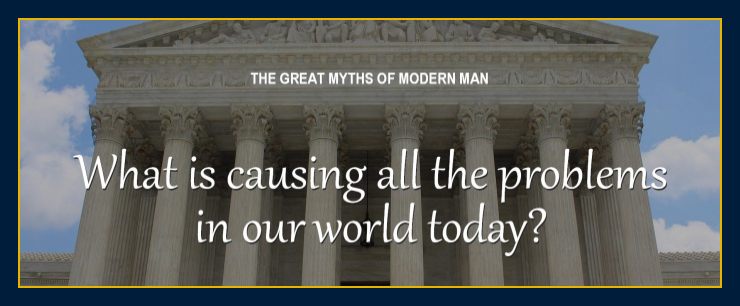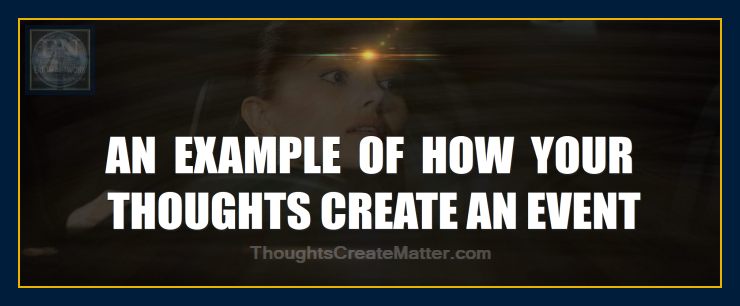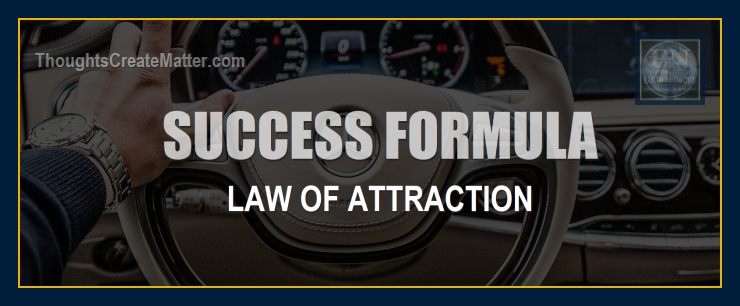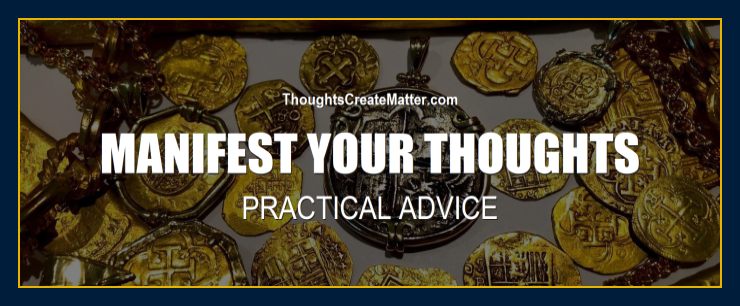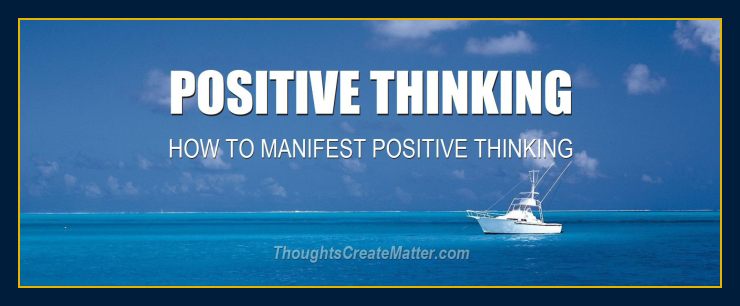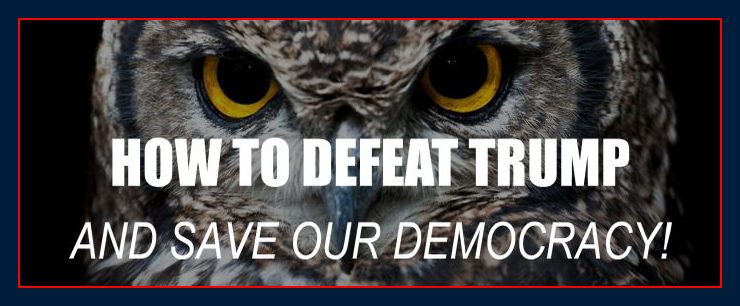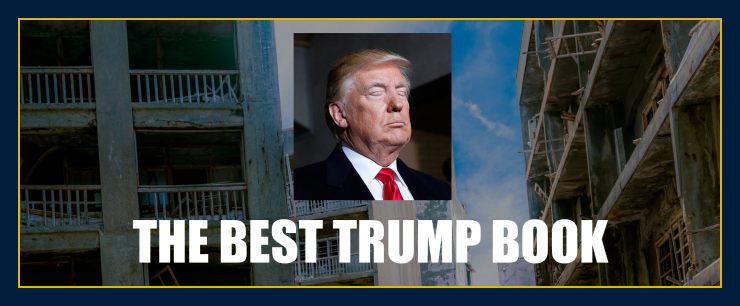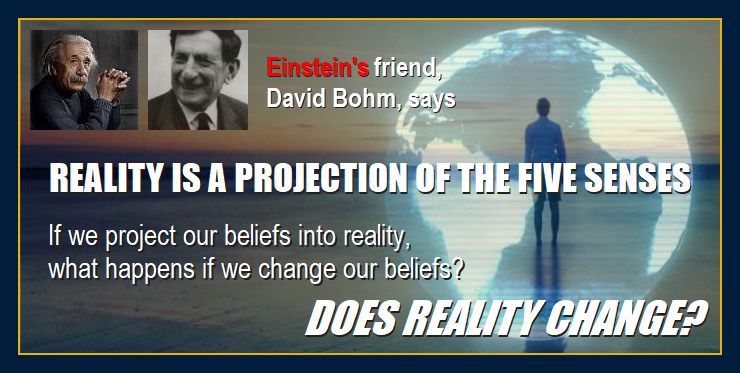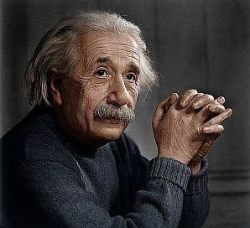 "Reality is merely an illusion, albeit a very persistent one."
― Albert Einstein
EASTWOOD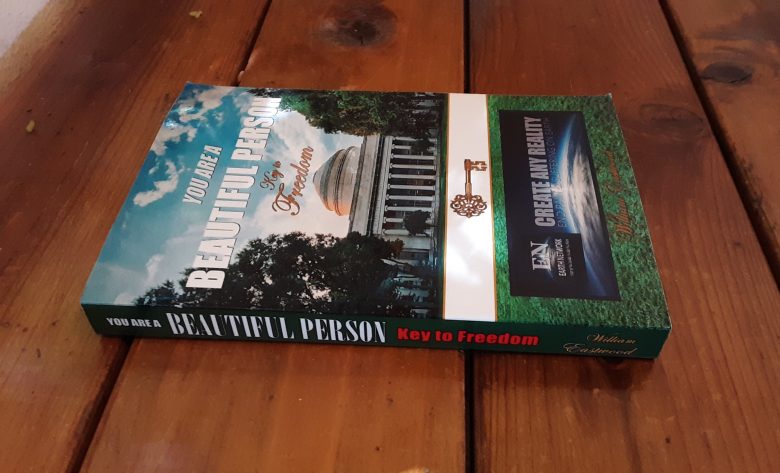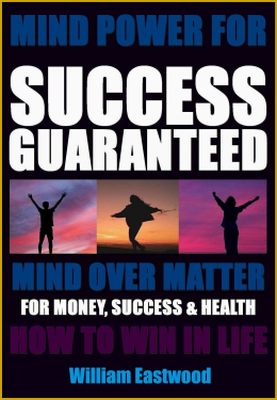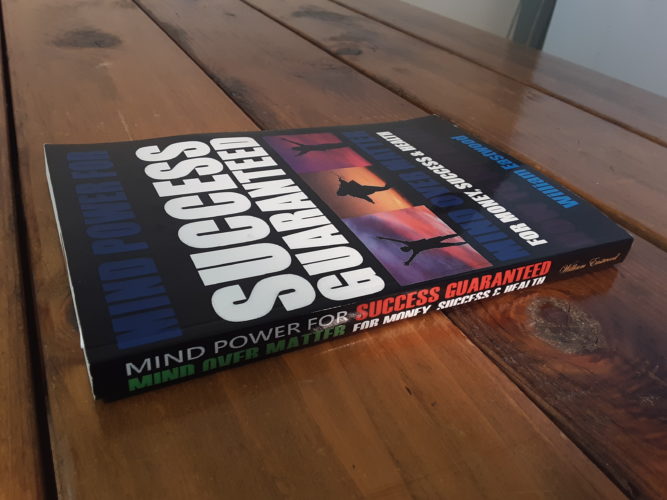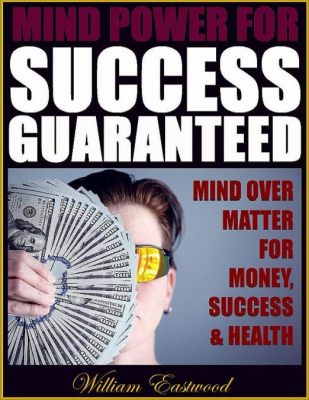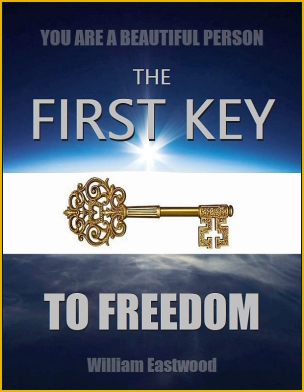 Open to any page, read a line, and it will change your whole day.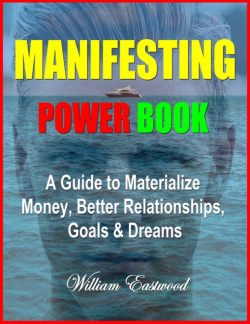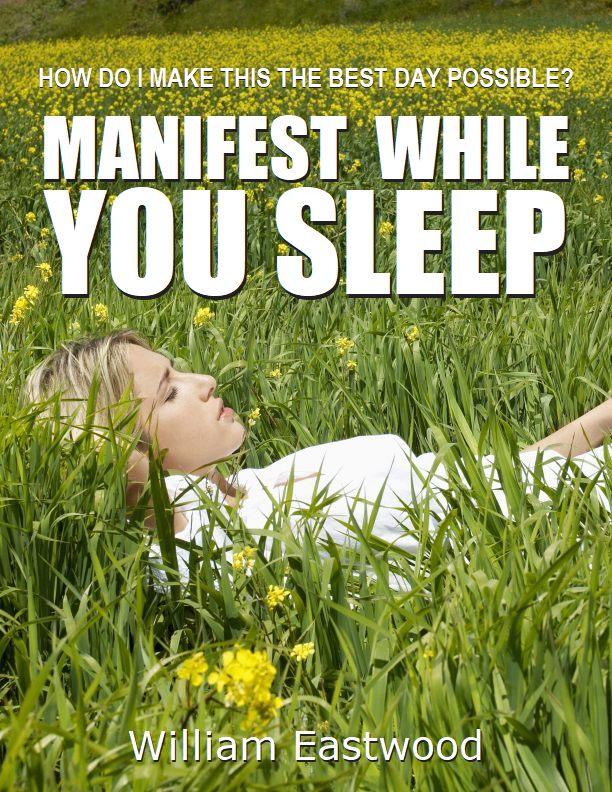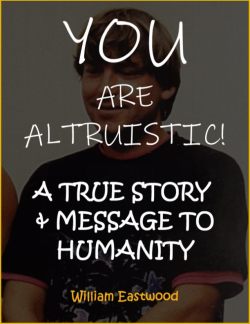 ---
Thoughts Create Matter Links
We are realizing that Materialism & Darwinism are wrong.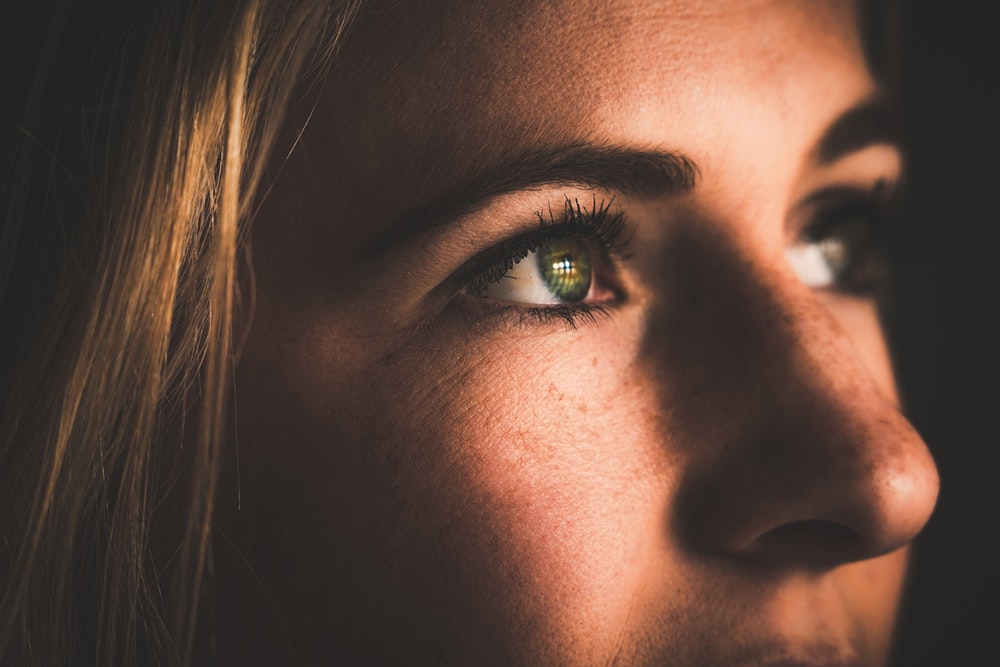 REALITY IS A PRODUCT OF YOUR THOUGHTS
---
Categories: Modern science, Materialism, Darwinism, Psychology, Newton & Freud are false and wrong. Quantum physics, thoughts create realiy. How do thoughts create matter? False scientific worldviews & incorrect Darwinian theories are modern myths. Mind forms reality. How do thoughts create reality? Can mind & consciousness form matter & reality? Click on our site to learn more.
FALSE SCIENTIFIC WORLDVIEW: Materialism – Darwinism – Psychology Are Wrong!
The spacious present is our playground of infinite reality. Anything you can imagine you can create and experience once you understand your true fortunate position in the spacious present.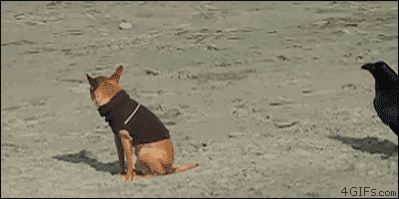 The concepts conveyed in this website are within these books.