---

How Can I Use Metaphysics to Change My Life Situation?

Conscious Co-Creation Manifesting
---
How can I use metaphysics to change my life situation?
What is conscious co-creation manifesting?
How can I use metaphysics conscious co-creation manifesting?
I will answer these questions now.
How can I use metaphysics to change my life situation?
---
You can use metaphysics to change your life situation simply by being positive. Manifesting is as easy or hard as you make it. By learning the metaphysical principles given on this site you can change anything less than ideal in your life situation.
First and foremost it is necessary to understand that both thoughts and matter are electromagnetic energy. Physical action is simply thought in motion within physical reality. To change your life situation, resolve to change both thoughts and actions.
As far as we know, neither Albert Einstein or physicist David Bohm worked with a professor from one of the world's top ten universities at age 13, but Eastwood did.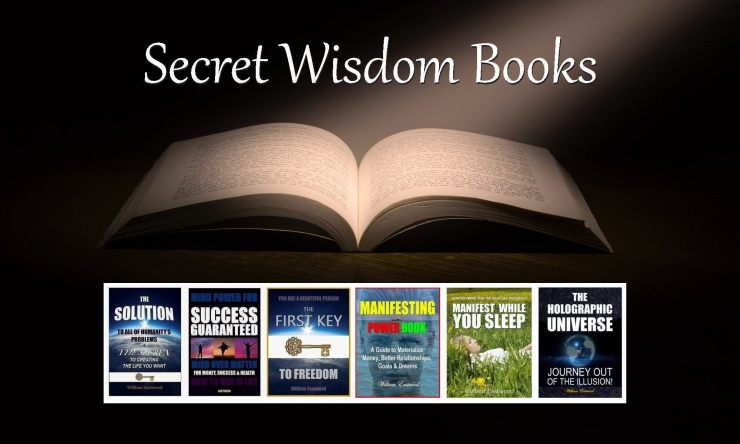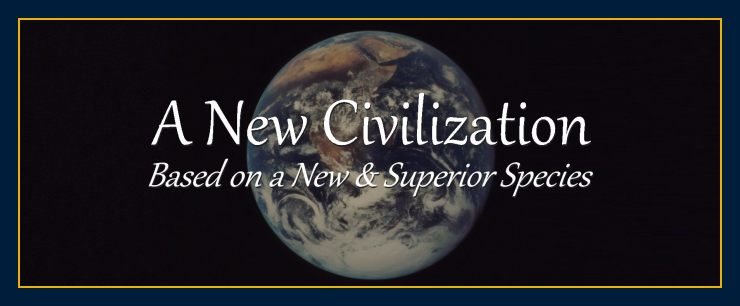 Click above to learn more
CONSCIOUSNESS IS A STATE OF MATTER: MIT
How can I use metaphysics to change my life situation? Conscious co-creation manifesting is your answer.
What is conscious co-creation manifesting?
---
Conscious co-creation manifesting is the process of using your thinking process in conjunction with your own inner intelligence to manifest what you want in life. Co-creation denotes working with the inner self, which is a center of intelligence below the subconscious.
DISCOVER MAGAZINE Life Creates the Cosmos
Because events are formed at this deeper level of consciousness, it makes sense to cooperate with what goes on at this level and to open channels of communication to receive helpful guidance and information to assist you in manifesting what you want in your life.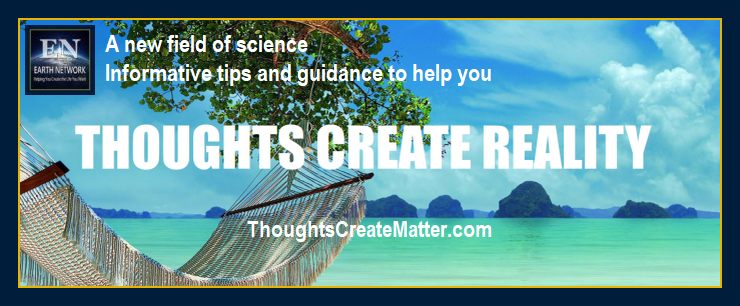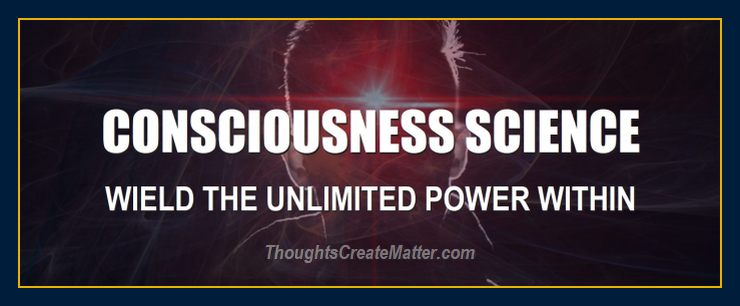 Non-Classical Physics Thoughts ARE Reality
How can I use metaphysics conscious co-creation manifesting?
---
You can use metaphysics conscious co-creation manifesting by dwelling on the feeling of the wish fulfilled and then acting on your intuition. Because thoughts create matter, thinking from the end creates what you want on inner levels of consciousness. By listening to intuition and taking the proper steps based on inner guidance you can facilitate what you are imagining fulfilled.
There is an art and science I have tested and applied for over 45-years. It is largely unknown because everyone was learning the wrong paradigm while I was studying metaphysical conscious co-creation manifesting in depth for over four decades.
Metaphysics conscious co-creation for change
---
Is your life anything like Groundhog Day?
Is your life an endless and monotonous loop of the same events, people or job day in and day out? In the movie Groundhog Day,  the main character, weatherman Phil Connors, wakes up every morning and it is the same day again — a repeat of the ridiculous Groundhog Day he experienced yesterday!
Phil cannot escape Groundhog Day. So, he does what most people would do, he gets really upset and fights it, but nothing seems to work. No matter what he does, it all starts all over again at 6:00 every morning.
This is Your Invitation to TOMORROWLAND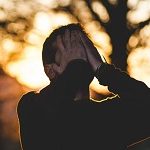 Being trapped in the same negative experience for a long time can drive a person mad. But it is unnecessary. There is nothing you must endure. There is a reason why probabilities can repeat like a broken record. Once you know why probabilities repeat you can solve your problems and stop it from happening.
The movie Groundhog Day shows us a common mistake most of us make early in life when we don't get it. Many people don't ever get it, and spend their life seemingly jinxed and stuck.
Things never get better, and just when they think everything is about to change something even worse happens.
Having a reactive mind and getting angry or pouting ―having a negative attitude―is usually what drives repeating probabilities. For other people it may also be fear, any of an infinite number of beliefs or an inability or refusal to comprehend the true nature of reality.
Trying to change reality from the outside ONLY, rarely works. The only truly effective way to change the outer world is to change yourself.
Change what you project in beliefs, thoughts and emotions and your life will change. Strong attitudes and emotions in particular, powerfully affect events.
Phil gets angry
Before Phil figures out what works, he rails at his predicament. But this only leads to frustration. A negative attitude is always reflected back at you as disturbing people and events.
Being highly emotionally reactive pumps energy into the inner vortex of the problem and causes it to blow up in your face almost immediately. This is because your beliefs, thoughts and emotions are energy that interacts with the fields of energy that form events.
When Phil begins to see the glass as half full rather than half empty things getter better for a little while. But because he attempts to exploit his situation and to manipulate people and events for egotistical reasons he has limited power. He never gets the girl because he can't control what other people do.
He is not working with reality or his inner self as the term "co-creation" denotes. He is trying to control what people do from the outside, and that either doesn't work at all or backfires in his face.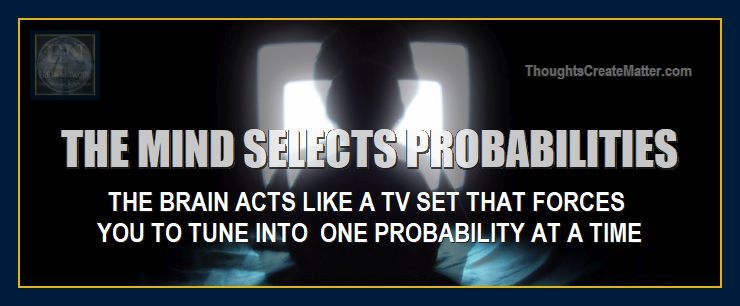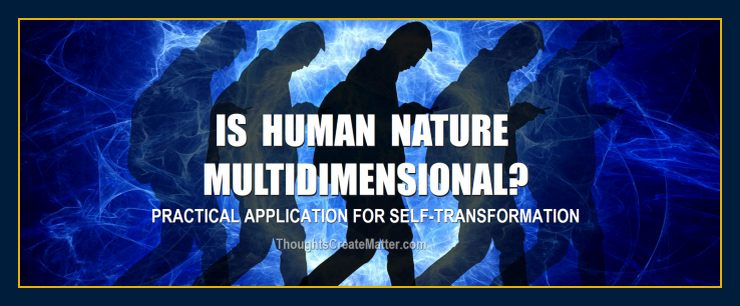 Scroll down to continue reading article.
"There are ways to use this science to make money. Wealth and personal safety are easy." — William Eastwood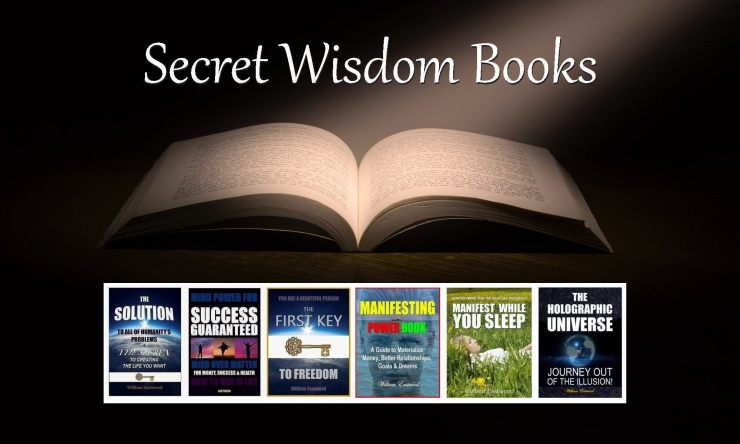 Article from top of page resumes here.
How can I use metaphysics to change my life situation? Conscious co-creation manifesting.
---
How Can I Use
Metaphysics Effectively?
How Do I Use
Conscious Co-Creation?
Principles of Manifesting.
How to Change
My Life.
Scientific Principles

How to influence people effectively
---
The way to influence people is through inner channels, your inner emotional state and thought activity. The inner self is connected to others through inner telepathic channels of influence. People do pick up your positive and negative thoughts about them. They can intuitively sense if you are thinking about them or not.
When one is calm, happy and feeling powerful other people know it. If you think positive thoughts about a person, they will react by feeling good when they are with you.
If they are egotistically seeking to dominate you, however, they may try to pray on your kindness. When you pull away from a person and don't need them they are drawn toward you.
After trying everything, even suicide, and when all hope is lost, Phil resolves to develop his talents, work on himself and help people. That works. He becomes a hero, and everyone loves him.
This is the secret. Work on yourself and your life will change for the better. Because Phil is in alignment with universal principles and the intents of his inner self he stops the endless loop and he gets to live his wildest dreams. His inner self stops sending him back to Groundhog Day.
The movie shows us that the only way to break free of a repeating probability is to change yourself and your thinking. You can't change anything by trying to fix people or reality. Reality is not broken.
Change yourself to change your reality
---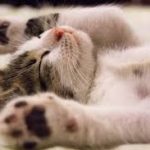 The only thing that breaks Phil Connors free of the disturbing feedback loop is a genuine change of heart. This is like the Golden Rule and is a basic rule of existence.
The movie doesn't explain why this works, only that it does. You could be in an entirely different situation than Phil. You could be a positive and kind person who has developed your talents and you could still seem to be victimized by people or circumstances.
Where Do We Create Our Reality?
This could be happening to you because a simple belief or an inability or refusal to comprehend the true nature of reality. It is something in you that is a strong constant because it is creating a repeating problem.
This is where my work comes in. This website will introduce you to the true mechanisms creating events. Events are always a reflection of something that is going on inside of us.
Contemporary society usually directs you to the wrong information about reality (like the man that hijacked Tomorrowland in my next example).
Principles of reality
---
When you are driving across country and enter a small town the speed limit may change. The laws and rules are different depending on where you are. Reality is the same way.
The mechanistic Newtonian view of reality applies only to local illusions (time-space camouflage). The greater reality that contains our local system of time-space operates by entirely different rules and laws. These are the laws that govern your mind, probabilities, co-creation and manifesting.
These are easy to understand if you are willing to consider them. I first learned them from "Seth Speaks," a book by Jane Roberts. Since I picked up that book in 1970, I have studied some very advanced material every day of my life.
In a manner of speaking, by reminding people of their integrity and how good their future can be, I am like the scientists in Tomorrowland who send out invitations to preview an ideal future it is still not too late to create.
Your invitation to Tomorrowland
---
In the movie, Tomorrowland, there is an inner dimension where people can go by invitation to preview a fantastic probable future for humanity. This preview is like a dream. It is created in the same way events are actually created, by a kind of holographic projection.
This beautiful preview of the future is called Tomorrowland. The idea is that all the people of the earth are going to be invited to Tomorrowland. That is, before something goes wrong.
Tomorrowland can only be reached by leaving time-space and entering another dimension. The better future is previewed by invitation and this helps people to believe in it and thus create it (a self-fulfilling prophecy).
The belief in the positive future will bring that probability about, whereas a belief in the negative future will bring the negative future about.
It is still not too late to create Tomorrowland.
Tomorrowland is hijacked. In the movie, Tomorrowland is hijacked by a man who instead of sending invitations to come see the amazing future as depicted in Tomorrowland, transmits a signal to people on the earth depicting calamity and the immediate destruction of humanity.
Like the doomsday movies that are so popular nowadays, in the movie Tomorrowland, everyone on earth is hypnotized by this negative "preview" and comes to believe the earth is going to end. The belief itself drives the whole affair and insures the horrific outcome.
The probability of imminent disaster is locked in place by everyone focusing on the doomsday prediction.
The signal the "negative man" transmits to the people of the earth contains an image of a probable future in which nuclear war and climate change occur.
Death for everyone is thought to be imminent and unavoidable.
As long as people are hypnotized by his vision of a cataclysmic future, it is a self-fulfilling prophecy.
Science is beginning to realize that our beliefs (also called expectations or faith) form our reality. Medical research now shows the effect of an expectation on health.
Good or bad, (placebo or nocebo), our assumptions and expectations materialize as our reality. And this is the message in the Tomorrowland movie.
Our thoughts are a self-fulfilling prophecy
---
There are two wolves. One represents darkness and despair. The other represents hope and light (positive expectation and optimism). The two wolves are always fighting in your mind. Which wolf wins?
Answer: The one you feed.
The future you will experience depends on which wolf you feed.
The reason why can be understood by understanding the basics about reality.
Many-worlds interpretation of quantum physics is not just a theory. Probable worlds are real, and you exist within them. If it wasn't for probabilities you wouldn't even have a sense of choice. There are many probable futures you can experience.
Both good and bad futures like the ones depicted in the Tomorrowland movie are available to humanity to experience. They are equally valid. Some people will enter the future of calamity and others will enter the beautiful future. It is about self-fulfilling prophecy.
Which one you enter depends on what you believe and focus on. Events are energy and you literally feed negative probable events with negative thought and emotional energy. Or you feed positive probable events with a positive attitude and imagination.
In the movie and in real-life, the way to bring about the better future is to first stop listening to people who think humanity is evil and their message that disaster and calamity is imminent. In the movie the world's smartest scientists and visionaries set out to recruit a network of dreamers to invite the people of earth to Tomorrowland (to see the positive future probability they can create by believing in it).
If you understand reality you can be like the scientists who built Tomorrowland. Once you understand how reality is created it becomes obvious what must be done.
Once you understand that reality is not solid, but is a projection of your beliefs, thoughts and emotions, then you are like the scientists who built Tomorrowland. You know what to do to save yourself and humanity from the many disasters that could otherwise occur.
In a way, everything I am doing is an invitation to Tomorrowland. This website is an invitation for you to see how good your life will be in the future when you understand reality and the control you have over your life.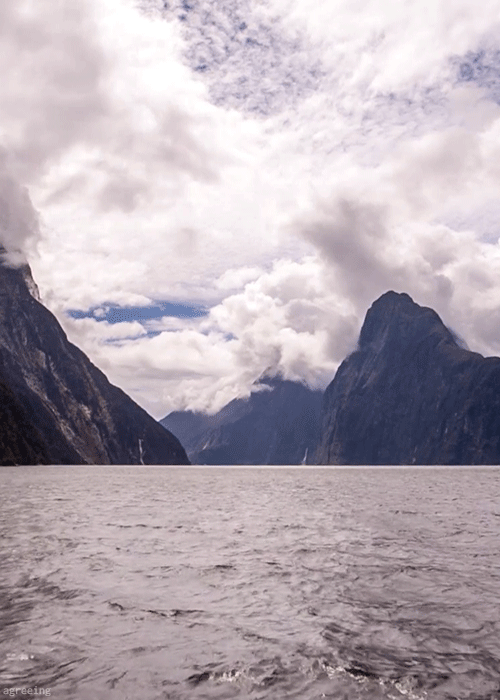 How can I use metaphysical principles?
---
First you must understand reality. Matter is a manifestation of consciousness. It is necessary to understand the principles of conscious creation in order to manifest what you want in your life.
Physical reality is composed of non-physical fields of energy. The energy is consciousness.
The floors of your house are not solid
For a few centuries, scientists believed the universe was composed of solid particles.
Now physicists tell us the universe is a field of non-physical energy.
Everything is a part of this field of energy, including you.
TRANSFORM & IMPROVE YOUR LIFE IN EVERY POSSIBLE WAY
Thank You
We thank everyone that has made contributions, and those who have purchased books. We would not have been able to do it without you!
According to Albert Einstein's colleague David Bohm, the mind projects the events we then perceive, but before Bohm even introduced "Wholeness and the Implicate Order" in 1980, Eastwood was testing the principle to help people achieve goals and solve world problems.
Now
---
"When I was very young I discovered a fantastic way of thinking about reality that can solve world problems and help people achieve their dreams. And so now I am an author of books designed to help people use that wisdom to achieve anything they want."
— William Eastwood
"There are ways to use this science to make money. Wealth and personal safety are easy." — William Eastwood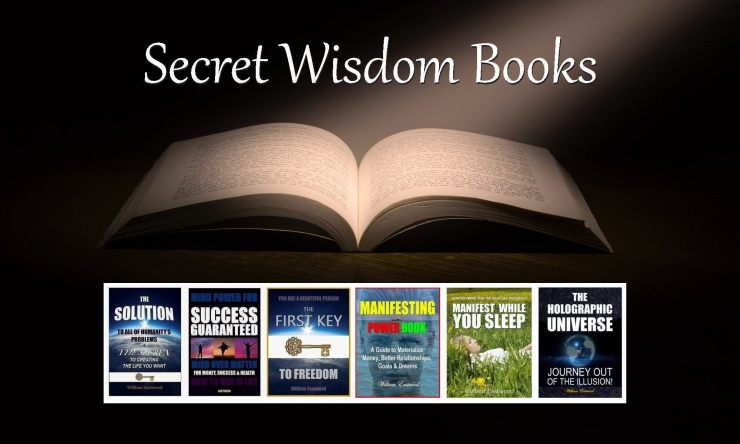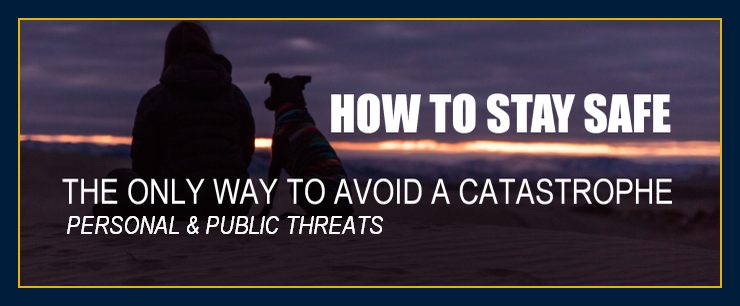 45

EASTWOOD
45 years of research goes into every book
Success Guaranteed works like magic to create whatever you want, no matter what it is
---
"I spent over 45 years researching the ability of this scientific paradigm to help people achieve their goals and to solve world problems. It was startlingly effective. The only problems I experienced came for people and institutions whose beliefs were threatened by the new ideas I was studying.
"I AM GOING TO HELP PEOPLE AND HELP THE WORLD—THAT'S MY MISSION
"What I discovered early in life led me to a whole new way of thinking that I believe can change the world for the better. My specialty is system of application based on my own and David Bohm's science. This way of looking at the world and achieving goals can release individual potential and can bring humanity to a new level."
Scientific synchronicity and personal power from a 45-year study.
As far as we know, neither Albert Einstein or physicist David Bohm worked with a professor from one of the world's top ten universities at age 13, but Eastwood did.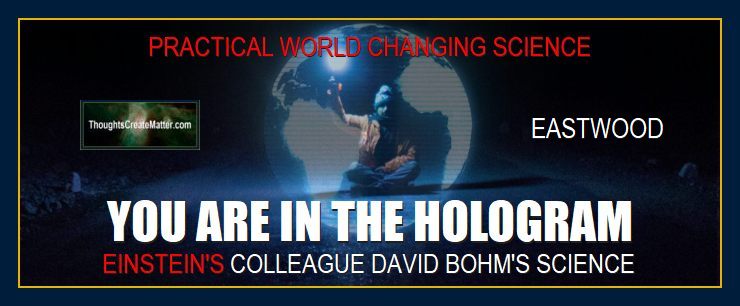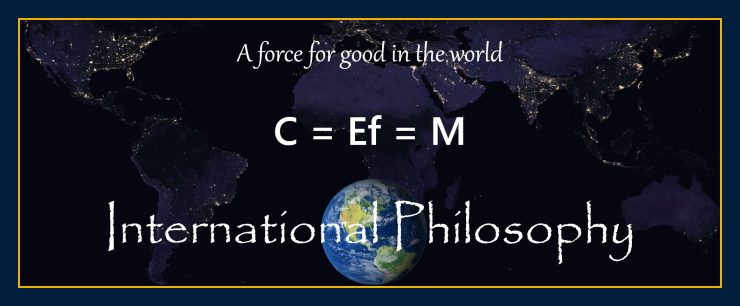 The cause of problems in the U.S. is the same cause of the Putin terror war. The reason why democracies are failing worldwide is because we have missed the science that holds that answer to prevent the actual collapse of civilization itself. Had Albert Einstein been successful defending physicist David Bohm in 1949, this scientific paradigm may have replaced physicalism as our world's accepted science. Documentation Princeton University.
Eastwood's ancestors include two kings of England
---
"That," he says, "is not important.
"What we are doing now is far more significant. A long time ago one of my ancestors signed the Magna Carta, and another founded the capital of the constitution state in America, but that is nothing compared to what we are accomplishing now."
A world without borders
---
.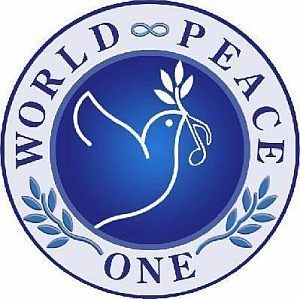 A scientific paradigm originally introduced by Albert Einstein's colleague is now being applied to stop Putin from doing further damage to nations, to protect people globally and to get grain to those in need. We can and are addressing all issues with this application.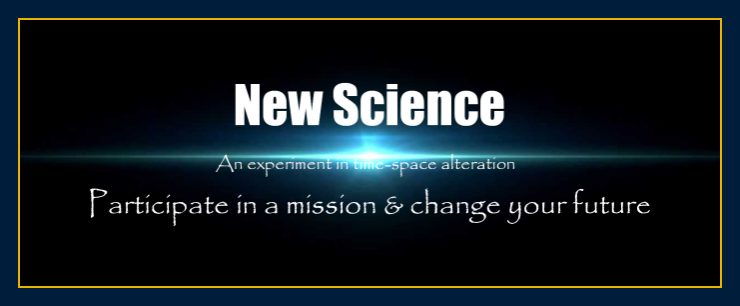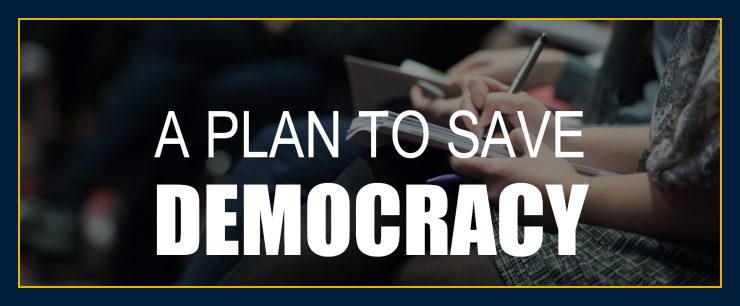 45

William Eastwood's 45-years of research brings you everything you ever wanted!
Become powerful.
Create wealth.
Manifest your dreams.
The most generous advice.
The most experience.
Create anything you want LIKE MAGIC
---
Click on our affirmation page once or twice a day, or as time allows when it is convenient for you to do so. It is the best habit you can possibly develop if you want your life to work.
By taking a few seconds to read through affirmations, instantaneous connections are made to your best memories and most powerful experiences on a subconscious level. This allows for positive energy and ideas to enter your consciousness and find a way to change your state of mind, increase your enthusiasm, and motivate you and change your circumstances for the better. Just reading lists of affirmations daily can make a huge difference in your life, keeping you positive, strong, on-track to your goals, balanced and consistent. Most importantly, positive thoughts — focused on in specific ways — will manifest desirable changes in your life. I am providing you with a path to success like nothing you have ever experienced before.
Your life is a projection of the life-force within inner levels of your being we reach with certain affirmations. This is living energy that does your will. This is not a frivolous activity, rather, it is the most logical and direct path to eliminating blocks and achieving your goals. In the same way that good food helps your body, these affirmations give you life-force substance that begins building events in the direction you choose. It's how you control and direct your life, and in this case for the better.
If you follow my advice and apply these processes correctly, you absolutely will transform your life like magic.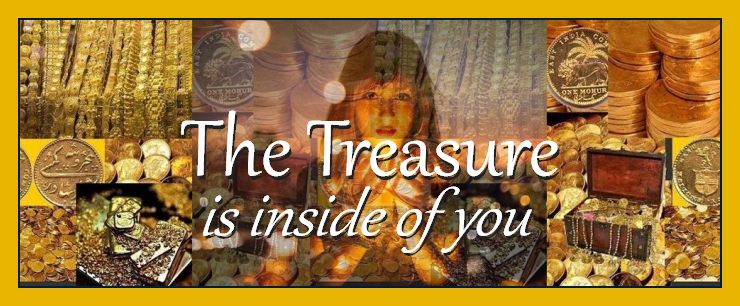 45

William Eastwood's 45-years of research brings you everything you ever wanted!
Advanced scientific audiobook — just listen and your subconscious will create what you tell it you want!
NEW RELEASE AUDIO BOOK BY WILLIAM EASTWOOD
Based on the advanced scientific paradigm of Albert Einstein's colleague, David Bohm and "The Solution to All of Humanity's Problems..."
"I WILL TELL YOU HOW YOU CAN CREATE ANYTHING YOU WANT"
---
Click image for available William Eastwood books
By purchasing through our trusted book manufacturer (Lulu.com) you get these books DIRECTLY FROM THE MANUFACTURER.
Get all this information directly from the source — Earth Network books
45

EASTWOOD
45 years of research goes into every book
---
The purpose of Earth Network books and our free advice, is to provide you with all you need to know to be successful in all areas—in intellectual and spiritual knowledge, business, finance, health, love and relationships.
Say thanks
---
Say thanks with a book order so that I can continue to bring this information to you.
"If you do good things, good things will happen to you."
— William Eastwood quote at age seven.
"When you buy a book here you are doing a good thing because all proceeds are used to help people struggling in over 170 countries. Our clients who do not have any money to buy books rely on you to fund this website through book purchases."
— William Eastwood
By purchasing through Lulu.com (above) you get these books DIRECTLY FROM THE MANUFACTURER and cut out the middleman! — most reliable source — fastest delivery — lowest price.
If you seek love, money, freedom, or something very vital and important, you can have what you want. This is a truly amazing way to create the best possible reality for yourself and others!