---
Eastwood worked for a Yale University professor on a secret invention at a private research and development facility at age 13. "We know quantum physics has disproven the classical physics responsible for world problems. Internal Science and International Philosophy can solve world problems and help people achieve their goals."
What is a New Scientist, Internal Science & Intuition? A New Universal, International Philosophy
---
Internal Science is a new more accurate paradigm of reality.
A new scientist is one who investigates reality using the methods of the Internal Science paradigm.
International Philosophy is a new universal philosophy based on the Internal Science worldview.
Intuition is when you feel something is true without relying entirely on your intellect for information about reality or events.
Consciousness and matter are the same thing, only the intensity is generally less with thoughts. Both thoughts and the physical universe are constructed entirely of electromagnetic fields, as explained below.
Do scientists say that thoughts create matter?
Many top physicists do know that thoughts create matter and reality
---
Your thoughts can and do create matter. It is the rest of science, media and the world who do not want to listen to what they are saying.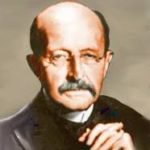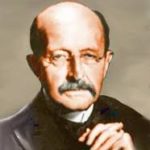 Max Planck, Nobel Prize Winning father of quantum mechanics says, "I regard matter as a derivative from consciousness." — The Observer, 1931.

"The doctrine that the world is made up of objects whose existence is independent of human consciousness turns out to be in conflict with quantum mechanics and with facts established by experiment."
— Bernard d'Espagnat, a top theoretical physicist.
If thoughts formed matter, wouldn't science know?
---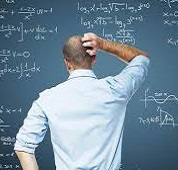 The scientific establishment does not know what an electromagnetic field is, and since everything is an electromagnetic field, External Science does not know what ANYTHING is.
If you ask a scientist what an electromagnetic field is, 99% will say "it is a fundamental entity, it's not made of anything else, it just is what it is." They leave that question to philosophers because they cannot answer it.
Quantum physicists, however, sometimes go beyond conventional ideas because of the nature of their work.
A new scientific paradigm with new rules.
Quantum Consciousness and Mind: Take a Leap into a New Science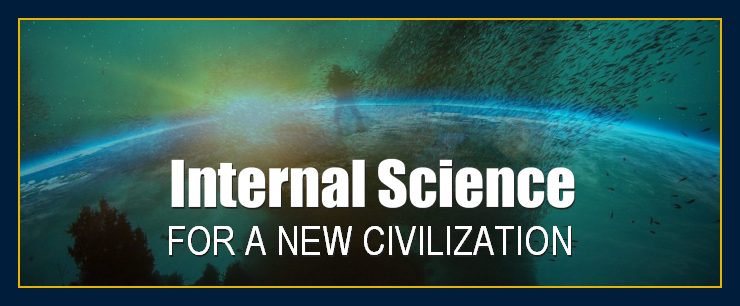 Consciousness and matter are the same thing. (What the scientific establishment does and does not know.)
Where we solve all world problems, including your own.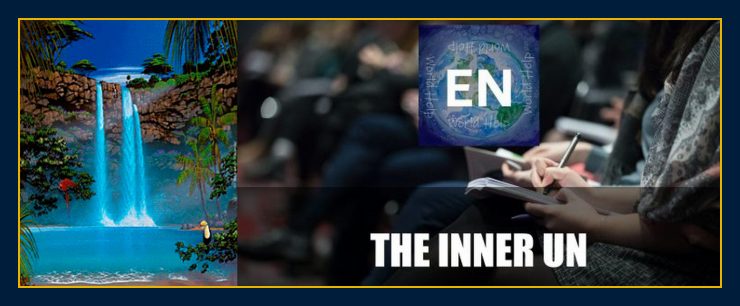 Why people see what they want to see, and create negative experiences
---
"Each person reads and experiences reality according to what they believe exists. If they hold a view of reality within themselves that is inherently limiting and/or negative, then this inner subjective reality and nothing else is projected outward into events and experiences so that everything conforms with their beliefs. They then cannot see anything outside of their own worldview. In effect, they become blind to any information that would free them from their inner and outer restricted reality.
"The negative focus on perceived enemies or opposition combined with the overlooked and unchecked power of consciousness and focus has been causing the world severe problems for a very long time only because we do not see the obvious.
"The solution is to understand that consciousness is altruistic.
"The people that seem evil don't believe that the human spirit is basically good, and that's the problem.
"My work is to explain that this is a scientifically validated fact in order to bring an end to global conflict and assist humanity in advancing into a new stage of incredible fulfillment, both private and public. That work begins with you.
"You can become a good or bad person in this life of yours — it is your choice.
"Yet, regardless of what you make of yourself in this life, your innermost soul is good. What you are at the deepest level IS good."
— William Eastwood
---
You can get lost trying to understand consciousness by reading scientific articles. I offer links to some excellent scientific studies as a courtesy to you only. I know in simple terms that the physical world is a projection we each create with our own consciousness. If four people enter a room, there are four rooms. I figured that out over four decades ago.
Consciousness is irreducible and is both individualized and part of an unbroken field. Quantum mechanics is the study of that field of energy. Your consciousness has very deep, eternal meaning that cannot be measured with a ruler, and so all scientific studies will miss that part of the picture.
All consciousness is of an equal, amazingly high grade; and just so you know, your personality and individuality will never be lost. Who you are will survive death. I am not a religious person, because I will add that you are also good, and most religions will say you are evil.
Ignorance is separation from truth, and it is the closest thing there is to evil. Our civilization has been based on separation from truth for centuries and we therefore do not even know where we come from! That shows just how ignorant we are.
Our civilization has been reading reality backwards for thousands of years. You cannot understand reality by looking at the physical world because that world is a consciousness hologram that you are creating. If you follow most scientists, they will just get you more confused.
I provide hundreds of articles and over a dozen books in plain English, and you do not need to be a scientist to understand any of it. Use your heart and intuition. All knowledge is within you, and you are a portion of the Divine consciousness that forms everything. You are forever safe and loved, and this will never change, not for a billion years.
For those who are interested I often begin my articles with some science because it is important to use your intellect. For something to be true it must make sense to you both intellectually and intuitively.
— William Eastwood
Read more... (William Eastwood's Internal Science and International Philosophy)
Who is William Eastwood?
William Eastwood is a Universal Author Who Created International Philosophy
William Eastwood is a political oracle, music prodigy, self-made international philosopher, researcher, new scientist, an empath. He is a visionary and founder of the altruistic movement, a civil rights, scientific, environmental and political activist, and an author of 20 books designed to lead humanity into a new era and to help individuals live their dreams and realize their full potential.
His–Mission Great Civilization to end global conflicts, and help stop war, has the ability to change the direction of the human race.
Eastwood graduated from technical school at age 18 and then left the spotlight in favor of a more accurate new science, developing his own philosophy over a 45-year period of research.
.
By 1979, the effects of my first experiment were astounding
---


How did a thirteen-year-old kid manage to retain a Yale University professor's request to work on the design of a secret invention at a private research facility? …on his own without anyone helping him?
How did he do it?
"I USED SOMETHING OTHER THAN CONVENTIONAL SCIENCE TO ACHIEVE THIS AND MY MISSION."
— William Eastwood.
Family tree and early life.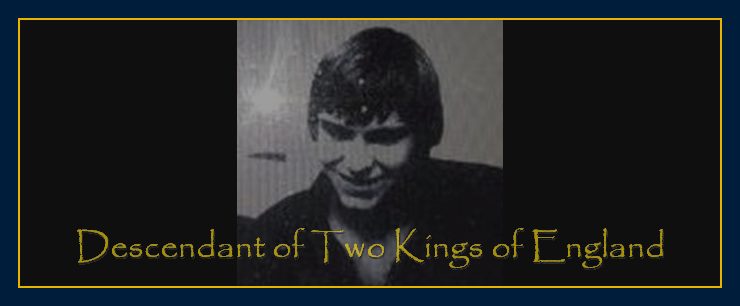 Autobiography and study.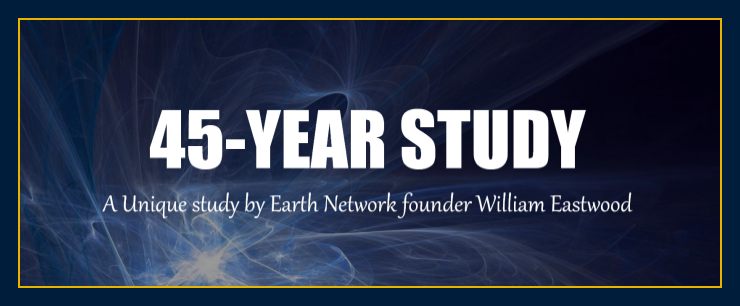 Techniques used to achieve his early life goals (autobiography).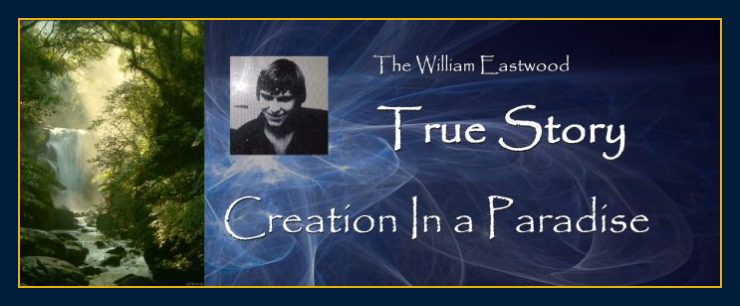 A ThoughtsFormMatter.com website article.[/caption]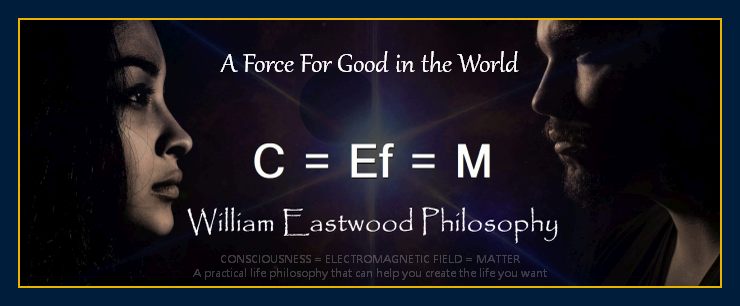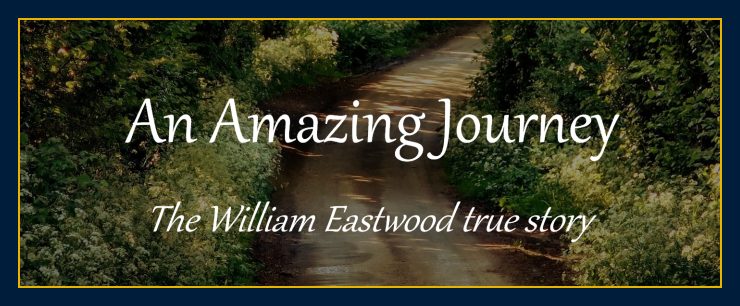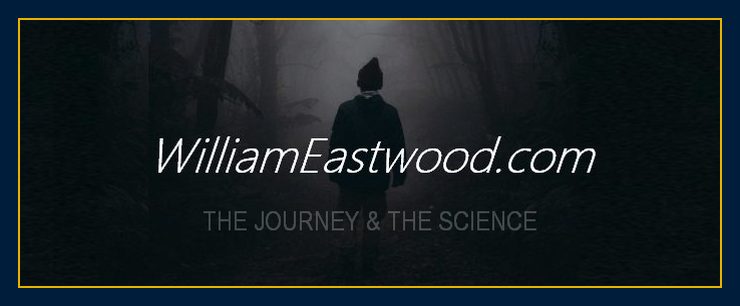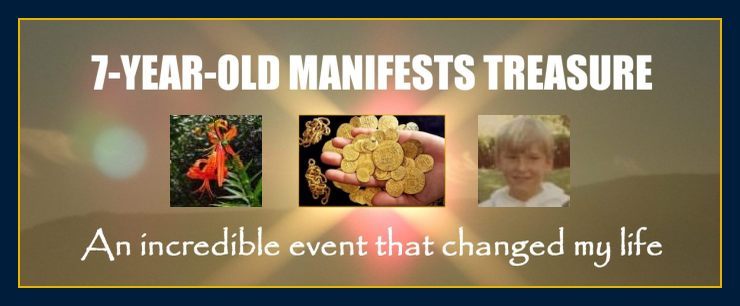 Click above to learn more
"Einstein operated within the Internal Science paradigm before it was even recognized. Carefully consider his words below if you want to understand what Internal Science is and is not."
— William Eastwood.
"The only thing that interferes with my learning is my education.
"I didn't arrive at my understanding of the fundamental laws of the universe through my rational mind.
"The man of science is a poor philosopher.
"I never made one of my discoveries through the process of rational thinking
"I believe in intuitions and inspirations…I sometimes FEEL that I am right. I do not KNOW that I am.
"The only real valuable thing is intuition."
― Albert Einstein.
Read more... (William Eastwood's Internal Science and International Philosophy)
You are NOT meant to suffer!
---
Your reality is not the dark and gloomy picture that is taught in the classroom and depicted on the news. There is no reason whatsoever to suffer in life. You do not have to work at a job you do not like in a grueling 9 to 5 life of pain and suffering followed by death and extermination of your existence. It isn't that way at all!
This way of thinking is a symptom of a flawed model rather than flawed people.
Read more... (William Eastwood's Internal Science and International Philosophy)
The holographic universe paradigm has its origins in the findings of a group of leading 20th century scientists, but is also known in the heart and mind of each individual and all consciousness.
In recent centuries, objective science — physicalism — has given us a cold and uncaring universe that formed accidentally, and in a resulting process of evolution of life on earth was always hostile to the individual's good. Never did the universe care about the individual except perhaps as the individual ensured the survival of the species. The holographic universe sounds like a term that continues in this tradition. It does not.
Reality is an ongoing projection, there are no beginnings and endings because there is no time, and each person is a separate dimension of reality created out of the substance of their own consciousness. When four people enter a room, there are four rooms. Each person collapses one room from an infinity of probabilities. The projection is created on inner levels of consciousness by what you believe, think and feel. This is international philosophy — the facts of reality, which I knew at age 12. With that as my starting point, the past 45-years have led to many practical insights that I share in my books and free articles.
Your senses construct the reality they perceive. If you do not see the objects behind you, they do not exist physically. There is a field of infinite probabilities behind and around you. When you turn to see what is there, in that moment you collapse an infinite range of probable events into one specific scene and set of physical objects and events.
Each of your five senses collapses the sense perception it is in charge of. Your eyes specify one probability visually. You are actually surrounded by an infinite field of probabilities, but your physical eyes can only tune into one probability. When you use your physical eyes, you do not see the millions of probable realities that surround you in the spacious present.
All your sense perceptions are coordinated so each perceives the same probability.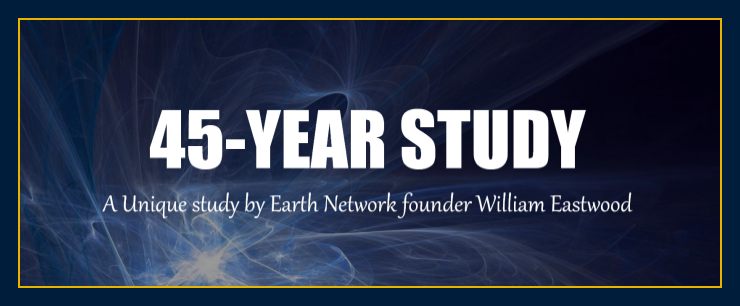 The holographic universe says that the entire universe is enfolded in the psyche of each person. To express your highest level of intelligence, you have to admit that. Know that you are as intelligent as Einstein or anyone else. Everyone is because everyone is a portion of the one intelligence  that forms the universe itself. David Bohm called this the holomovement.
— William Eastwood
What is Internal Science and how can it help me?
---
Internal Science is the name given to universal principles that form a non-traditional understanding of reality. Internal Science appears to be completely different from traditional science only because it is not based on physicalism or myths from the past, and also because it recognizes and inner reality of consciousness that creates physical events and objects. I encourage you to think of it as being a new kind of science rather than a new field of science.
The paradigm or worldview is not new, but the name is my own term.
Internal Science is a paradigm of reality that is more accurate than traditional External Science. Being more accurate, Internal Science can help you create what you want in life in a much easier way than the old methods of traditional science.
What is intuition?
---
Intuition is a scientific method of gathering information that relies on inner channels of consciousness. It is an ability that all people have. You can use intuition to gather any information about any subject. All information comes from within, and that source of knowledge is unlimited.
Albert Einstein used intuition and believed it was superior to deduction through reasoning and intellect. Einstein discovered E=MC² through the use of his intuition.
You increase your intuitive ability by using your intuition. When you act on intuitive feelings or at least take them into consideration when making decisions you slightly increase them as time goes on in the same way you exercise muscles by using them.
What is a new scientist, internal science and intuition?
---
A new scientist — following the paradigm of Internal Science — is one who is engaged in the activity of discovering the facts of existence through intuition and all of the means of scientific inquiry at his disposal.
What is a new, universal, International Philosophy?
---
It is a philosophy of life based on the internal science paradigm used to convey accurate concepts into a practical usable format for as many people as possible.
What is internal science and how can it help me?
---
The most valuable skill as a new scientist is too be able to discern fact from fiction. New scientists will be those who can deliver the truth about reality in a form that is universally understood and easily understood regardless of the level of education, language or country of the recipient.
A universal author is somebody that uses the simplest language possible. When translating to many different languages, specialized scientific terms create an opportunity for distortion and misunderstanding. We are not writing to impress, but to convey facts in as clear and simple a way as possible.
We are not in an exclusive club, but the exact opposite. I do not want to exclude anyone. I do not want to leave anyone out. I do not want to impress other scientists. I want every man woman and child to understand what I am saying in a clear and concise way that they can appreciate, understand and remember for the rest of their life. A high degree of simplicity is very important, especially when dealing with concepts that were previously unknown to the majority.
People tend to take a new idea and spin it off in a million different directions. But if you are very clear and concise, using a minimum of words, it is very hard to do that. This does not mean that I will not at times use scientific or "big" words, it just means that my purpose is to translate as clearly as possible those truths that I have discerned to as many people as possible.
A new scientist uses intuition and intellect wedded together. Intuitive information or knowledge must make sense to the intellect to be true.
The Western notion that great math makes great understanding is just a great myth. It is not possible to understand reality through math. Internal Science is about one's ability to explore and experience concepts and reality directly — through direct penetration.  It also about the intuitive ability. This is something Einstein firmly believed, and so it is not a preposterous or radical notion.
You learn what it is to be human by being a mother, father and child, not by studying math. You learn about love by loving and being loved, not by math. You learn about the meaning of existence through experience and appreciation, not through math.
Reality is a subjective thing.
Knowing or direct understanding is the highest functioning. A person who can discern the accuracy of information accurately is a person who can find truth amid many ideas. In our divided world, both untruths and partially true concepts are common. Half truths can be dangerously misleading.
Saying "Consciousness creates matter" is different from saying "God creates physical reality."
Our civilization's concept of good science must now change. We need to see science as probing into the truth in nature of reality. Instruments cannot do that. Instruments give us indirect information and symbols for the reality they interpret. That information takes on the contours of the instruments.
Reality is made-up entirely of consciousness. The only scientific instrument that can feasibly penetrate and understand consciousness is consciousness itself.
Do not search, therefore, for intellectual scientists who draw diagrams and write long equations on the blackboard. That is not intelligence. That is information. Information can help with the advancement of technology and manipulating matter, but information will not help us understanding reality reality.
An old school scientist who does not understand meaning or love may inject an animal with chemicals to study the effect. A new scientist following Internal Science could not do that because a new scientist has understanding rather than information alone. Knowledge is love. It can only be achieved through direct experience. Only a direct understanding can value life, other species and the environment.
A loving technology will solve the climate emergency.
What is International Philosophy?
---
International philosophy is a life philosophy that can be understood and appreciated by people in every country. International philosophy is the translation of internal science into practical concepts people can use to achieve goals and manage their inner world of beliefs, thoughts and emotions to produce the most desirable results in the physical and spiritual world.
Unlike External Science, Internal Science admits that an inner reality of consciousness exists.
International Philosophy is a replacement for modern psychology. Contemporary psychology is based on the myths of physicalism and Darwinism. Physicalism and Darwinism are not even half truths. They are falsehoods and they are highly disadvantageous. There is no time and so there can be no evolution through time. There is no chance creation, only deliberate creation by the all knowing light, intelligence or consciousness.
Darwinism suggests that competition and savagery grew out of accidental creation. What a ridiculous notion! Infinite intelligence creates a multidimensional reality with an infinite scope of expression beyond our ability to currently comprehend. Those who comprehend the extent of consciousness are the new scientists. These are people who have developed their understanding and psychic ability or have the ability to see reality for what it is without distorting it.
When people cross over they create their reality there as they do here. Their belief systems are translated into imagery. In all dimensions and at all levels of experience, "humans" gain experience in the same way. Their environment is always an animated projection of their beliefs.
Those who insist on literal interpretations of visions brought back from near death experiences are not new scientists because these are people that insist on distorting true facts. The nature of the universe is such that we project what we believe into various forms or camouflages. Understanding this is the first step to becoming a true scientist. A true scientist understands that beliefs, thoughts and emotions create perceived reality. This is how reality reality operates in all dimensions of experience.
What is Internal Science & International Philosophy by William Eastwood?
Scroll down or use the table of contents to continue reading the article.
We are not the only ones saying there is a new paradigm in science that is being ignored, (click below for an example).
QUANTUM PHYSICS MIND-BRAIN MODEL
THE HOLOMOVEMENT & UNDIVIDED WHOLENESS
Objective science hasn't answered important questions
---
The scientific establishment does not know what an electromagnetic field is.
If you ask a scientist what an electromagnetic field is, 99% will say "it is a fundamental entity, it's not made of anything else, it just is what it is." They leave that question to philosophers because they cannot answer it.
Further into this article I explain why traditional science cannot go deeper than electromagnetic energy. Science as it is traditionally practiced can probe down to the Zero Point Field, but no further. New science — Internal Science — however, can probe deeper. Using the methods of Internal Science, the concept of a CEU arises to explain what electromagnetic energy is composed of.
Science Does Not Know What Fields Are
A wave, electron (matter) and a photon are an excitation of an electromagnetic field; thus, a wave, electron (matter) and photon are in essence an electromagnetic field. All three are different states of the same thing—the fundamental electromagnetic field — so, what is an electromagnetic field?
The scientific establishment cannot tell you what electromagnetic fields are. A few will tell you, however, that consciousness is an electromagnetic field. I agree that consciousness is an electromagnetic field. It is also more. Consciousness contains properties of sound and light woven into its substance.
Consciousness Is an Electromagnetic Field
Those who believe in materialism / physicalism make a division between mind and matter. Doing so is an error. Everything is a state of consciousness. Even objects and events are a form of consciousness projected by and registered by our senses as a solid. It is our senses that create the impression that we call solid matter.
Everything is an electromagnetic field. Nothing else exists. All scientists will agree.
Since science as a whole does not know what an electromagnetic field is, orthodox science does not know what anything is. Yet science claims to know that thoughts do not create matter!
We can thus safely say that the formula below could be correct — it is not disproven.

Consciousness = Electromagnetic field = Matter.
EASTWOOD: I published and copyrighted "C = Ef = M, but I did not arrive at that conclusion through complicated mathematical formulas.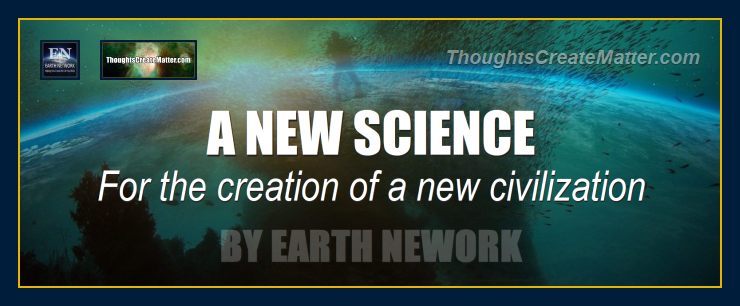 Events are a projection of your mind and five senses
Eastwood takes power away from those who hold it over others and invests the common man with power and control over his destiny. Get it now and your life will change forever!
"Your environment is a projection of the mind that you control. You can create anything you want in life."
— William Eastwood.
Why is Eastwood someone we should listen to?
---
"I knew that the Universe was a projection of the mind at age 12 and that External Science was misleading us all. I was upset by the flawed nature and negativity of external science, and so I created Internal Science, a more accurate paradigm of reality.
"Infinite wisdom is within your own consciousness and is trying to get your attention. Don't let your education interfere with your learning."
— William Eastwood.
"Science belongs to everyone, and so rather than use the complex terminology of the scientific elite, I aligned with every man, woman and child to make the truth accessible and helpful to everyone. The world is in a dangerous trance, and "The Holographic Universe — Journey Out of the Illusion," breaks that trance and reveals the greatest news story ever, that should have happened but didn't.
"At 12, I left the academic community in order to be intelligent. I left the allure of acclaim to be my authentic self — a humanitarian assisting everyone everywhere with World Help."
The news of the century and your way out of the illusion
---
"If existence is a manifestation of consciousness and that consciousness is creative and good, so are you, because that is what you are made of."
— William Eastwood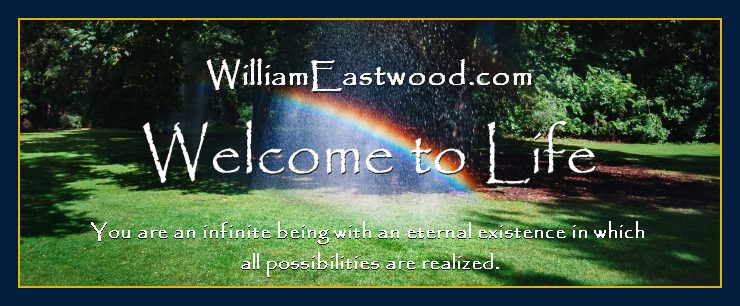 "You can become younger" — Eastwood
---
It is possible to become younger in this moment.
All time is simultaneous. Through emotional association we can activate cellular memory playback of times when we are young. This is because the past is still alive. To the body consciousness it is a condition of nowness.
You can also activate cellular memory by means of willpower and dream recall.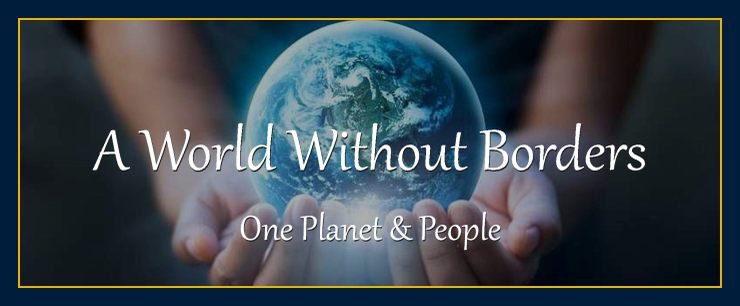 Our traditional beliefs about human nature create a downward spiral of thinking and behavior. However, as more and more people realize what is happening and abandon those beliefs, they begin climbing. Everything then changes in their lives."
— Eastwood.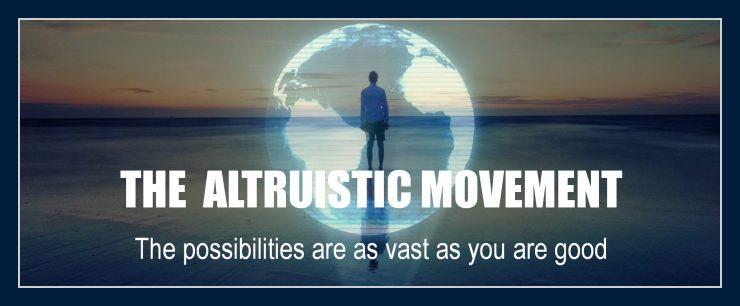 Your positive nature is your protection. It is also the basis for a new global constitution that reflects the facts of science and how the universe actually operates.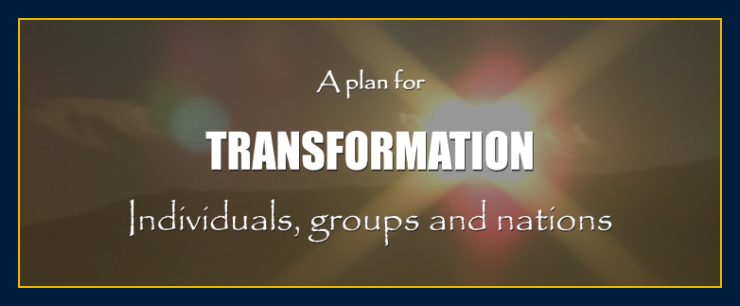 Beware of those who say otherwise.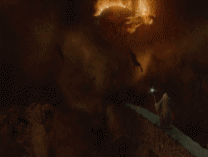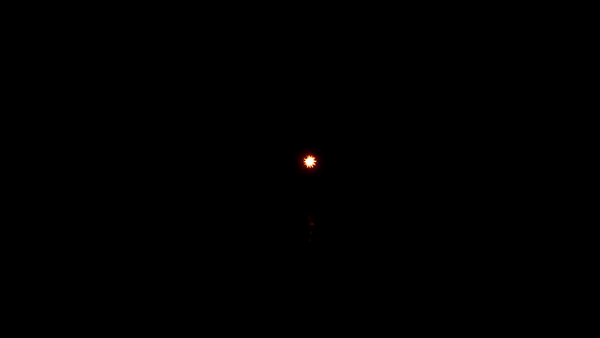 What is a New Scientist, Internal Science & Intuition? A New Universal, International Philosophy
---
© Copyright 2023, By: William Eastwood
Primary article concludes here.
---
Categories: What is a new universal international philosophy? What is a new scientist and internal science? What is intuition and direct knowing? Are consciousness and matter the same thing? What's the difference between mind & physical reality?