---

The author of this article, William Eastwood, worked for a Yale University professor on a secret invention at a private research and development facility at age 13. This is documented in the public record.
Eastwood's 45 year study / 25 books reveal that intensity, conditions and other factors determine when your thoughts are projected into events. He has a daily post to help you create the life you desire.
Founder of:
Internal Science.
International Philosophy.
The Inner UN.
The Altruistic Movement.
"C = Ef = M"
How Do We Achieve World Peace? How Can I Stay Safe & Help Others?
---
How do we achieve world peace?
How can I stay safe and help others?
I will answer these questions now.
The Inner UN.
How do we achieve world peace?
---
The violence in the world, school shootings, Putin's war, social and political division, and many other personal and social problems, all stem from an error in the premise of mainstream science. The scientific establishment has been hanging on to physicalism, but we are increasingly seeing valid challenges to this ages-old view of reality.
The new science, called Internal Science (our term), or "the holographic theory of consciousness," is based on the findings of quantum physics, including a major scientific discovery in 2023 at the Brookings lab. Once accepted and implemented, the new science will benefit the individual and will solve many problems. World peace can be achieved by specific steps made possible by this wonderful new science.
Scientists are divided, and this is the problem. We don't have to wait for scientists to decide to align themselves with this new worldview, we can make the quantum leap ourselves. Then we can experience personal prosperity and world peace.
"World peace is easy with Internal Science. I show you how to stay safe, solve world problems and help others."
— William Eastwood, founder of International Philosophy, Internal Science, The Inner UN and The Altruistic Movement.
Two opposing views of reality
---
There are two views of reality. Most of the world goes by one and we go by another. If you want help or advice based on the mainstream worldview, it is everywhere. But if you want something different that works, keep reading. If you want a science and way of thinking that will not result in division, school shootings, and personal struggle, you have come to the right place.
"If your thoughts create matter, what or who is doing the creating? If your five senses project your reality, what is behind that mechanism? This is where Internal Science comes in."
— William Eastwood.
Internal science is the study of the reality behind reality
---
If your thoughts create matter, what or who is doing the creating? If your five senses project your reality, what is behind that mechanism? This is where Internal Science comes in.
International Philosophy
---
International Philosophy is human application of what Internal Science designates as being true. International Philosophy deals with any subject psychology covers. If you want to know how to be happy, find love, live longer, stay healthy, manifest success, etc., you need International Philosophy based on the Internal Science paradigm rather than the mainstream contemporary psychology based on the mythical external science paradigm.
There are two views of reality, mainstream physicalism, and ours...
International Philosophy says you are good and can be trusted
---
One view — Internal Science (our term) also called the holographic theory of consciousness — is largely derived from Einstein's friend, David Bohm, and the other is mainstream physicalism. The two conflict; and all mainline sciences and contemporary mainstream psychology are based on physicalism.
Physicalism gives rise to survival of the fittest and evolution theory. Religions believe in physicalism and a corrupt physical world below a separate spiritual heaven. Religious worldviews assert that man is corrupt through the lens of original sin and evolution theory — cleaving two negative views together to reinforce what they believe to be the wickedness of human nature.
Because there is no time as we think of it, the theory of evolution is not possible. Einstein believed this (Click on link in article below). The 2023 physics discovery indicates the same.
One worldview says you cannot be trusted, and the other paradigm (ours) says you can. Both are right because whatever you believe, you create. However, the intrinsic truth is that you can be trusted. This is the reality underlying the reality we know. Consciousness is inherently trustworthy and good. When we are lost and have faulty beliefs then we make poor choices, but this in no way suggests that what you are is not good.
The ultimate rebuttle of physicalism is in personal experiential evidence and in facts proven through experiment.
The physical sciences and the majority view of scientists in the mainstream world today endorse physicalism. Yet, the view that everything is physical is not accepted by all scientists. There is a growing body of research among scientists moving in a different direction who have long ago discarded physicalism.
Internal Science and the holographic theory of consciousness
---
The empirical scientific evidence is conclusive. The science validates what Near Death Experiences imply. From a personal experiential point of view and from a scientific perspective, we know that consciousness does exist outside of the body.
Princeton University Study: Thoughts and emotions circle the earth
---
This is a unique study in which a global network of scientists are measuring the quantum effects of major social events. The thoughts and emotions of millions of people travel through the earth's atmosphere to interact with random event generators placed on different continents. These scientific devices register the effects of human thoughts and emotions in the earth's atmosphere.
The evidence of Internal Science and the holographic theory of consciousness is abundant and clear. However, it is still ignored by mainstream science.
As long as "the scientific authority" does not even consider Internal Science, there is a need for people to do so on their own. It is the only way we will solve world problems, advance ourselves personally and succeed as a civilization. Internal Science and International Philosophy represent the only viable unifying principle for humanity.
People do not yet know that their thinking is based on myth, and if you want to upset someone, you will likely do so if you challenge their worldview.
You can help others by introducing them to The Inner UN. But do not necessarily look to others for validation. Respect the opinions of others, but trust your own judgment.
People have the right to choose what they want to believe, and so you can accept a more accurate scientific worldview. No matter who you are or what your choices have been, you are basically good and you can trust yourself and your integrity.
Poor choices rather than bad people cause the problems in the world today, and these poor choices are a result of faulty beliefs.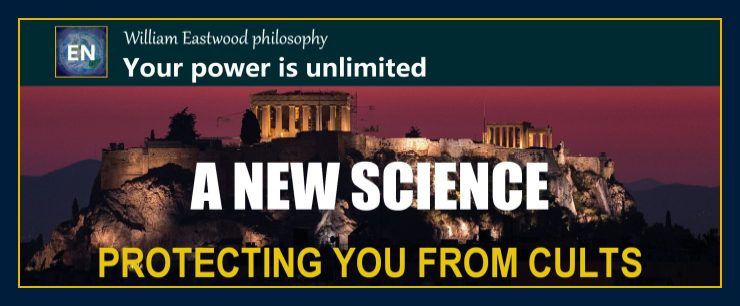 Society is a collection of individuals. Their energy adds up to the collective situation. When the majority of people direct their energy into positive outcomes, collective probabilities will be selected and formed out of that positive-moving-energy.
The energies created by whole populations blanket the earth. The earth's atmosphere records human emotions and consciousness according to ongoing international scientific research. With the new science we can raise the planet's energy to the point where violence cannot survive the higher intensity energy.
Click above to learn more
---
The energy of consciousness forms physical matter. World problems that cannot be fixed at one level of understanding can be solved at another. When we dispense with the myth of materialism we will be able to solve our world's problems.
We can't force people to accept the new paradigm. A new understanding will only come to those who are willing to understand.
"World peace is easy with Internal Science. I show you how to stay safe, solve world problems and help others."
— William Eastwood.
The main article continues after the author's book description.
The intrigue, the mystery... what is so important about this book?
Why is Eastwood someone we should listen to?
---
Is it because he worked for a Yale professor in a research and development facility on a mysterious invention at age 13 — a modern version of an astrolabe accurate enough to be used by surveyors?
Not necessarily. But it does make you wonder what this kind of person wants to tell you after 45 years of research into the real cause of humanity's problems and the science of someone Albert Einstein worked with and defended at Princeton.
Do not neglect the solution to all of humanity's problems and the secret to creating the life you want! Everything you need to know to create anything and solve any problem, public or private. Get "The Solution..." now, and add it to your best book collection!
"People who go around learning on their own often turn out to be pretty interesting themselves." — Carolyn Battista, 1979 interview of Eastwood at age 16.
Article resumes.
How can I stay safe and help others?
---
You can stay safe and help others by sending out thoughts of peace, personal strength and support. People are affected by your beliefs, thoughts and emotions.
You can only offer what you have. You must be centered in joy and love to offer joy and love. You cannot hate the enemy and help anyone. That will only create more hate. To help keep others safe, you must create a personal sense of safety and then communicate that stance and condition to others.
When you decide to base your life and being on your strength and everything good, then you can help others in any way you want.
Telepathy is always operating. What you think is felt by others, and on a subconscious level there is always an understanding. What any one person is experiencing is know by all. By taking care of your self to be safe you help others to stay safe.
"World peace is easy with Internal Science. I show you how to stay safe, solve world problems and help others."
— William Eastwood.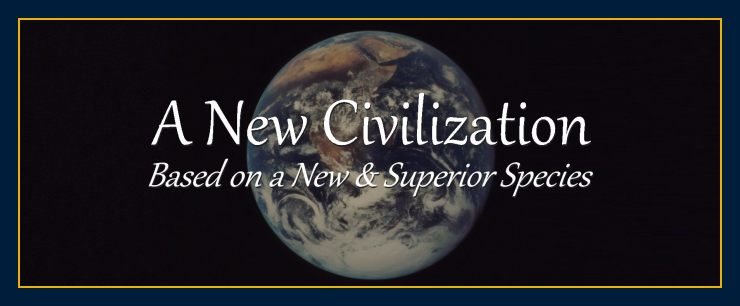 Many of us have been told that we must show we care by mourning the losses of others. We learned that empathy was to share sorrow and grief. and showing. Those who made those rules did not know that thoughts and emotions create, and that telepathy is always operating.
If you think thoughts of strength and peace and you can bring strength and peace to others. When you look at a friend in a difficult situation and think that they are in an impossible situation then they feel what you do. This adds to their stress. If, on the other hand, you think that this person is blessed and has the power and ability to reverse course, then you have the solution they are looking for and can offer it to them. By affirming their strength and ability to get out of their situation you communicate that energy to them on a subconscious level.
The positive thoughts about Ukrainian people will help them. Rallying to their support will help them to stay safe. But if you fear what is happening and project negative emotions, they will be weaker by your influence.
To create peace, create it in your life, in your soul and in the magnificence that is you. Affirm your goodness and you affirm the goodness of all. Affirm that they universe is good and that good always prevails. Send those thoughts out into the universe and to those who feel weak and fearful.
FREE

daily affirmations and guidance

"The daily affirmation page teaches you how to create the events you want with your thoughts. If you read the affirmations on the affirmation page first thing when you wake up, you will change what happens on that day. If you continue every morning you will change your whole life. But if you don't go to this page, don't follow your intuition, or don't apply the principles, nothing will happen."
To be inspired according to the Greeks was to be "in God." The highest functioning of which we are capable is to be inspired. Therefore, to create peace and to help others to keep safe, be inspired by a personal vision of a peaceful world. Create peace in your own life and then let it proliferate.
In the heart of every person is a place of all knowing. In this innermost core we know what will happen if we think and do certain things. We know probable futures. You have intuitive guidance that gives you impulses to take action and those actions lead to life. State in touch with your vision of peace and trust your intuition to guide you to a peaceful future in which you and others are safe.
The inner self transcends time and knows what must be done to activate favorable outcomes personally and collectively. People will choose actions that lead to a peaceful future when that kind of future is held in mind and focused on. It is a matter of beliefs, thoughts and emotions.
Be aware of the problem and the solution, but do not focus on the problem or fear the problem.
Vladimir Putin believes people are very bad, and this is his problem. He has a low evaluation of life. This belief is manifest for him. He thinks people are worthless and so he justifies his cruel actions. This is the way of criminals and authoritarians.
One of a group of articles comprising a plan to save democracy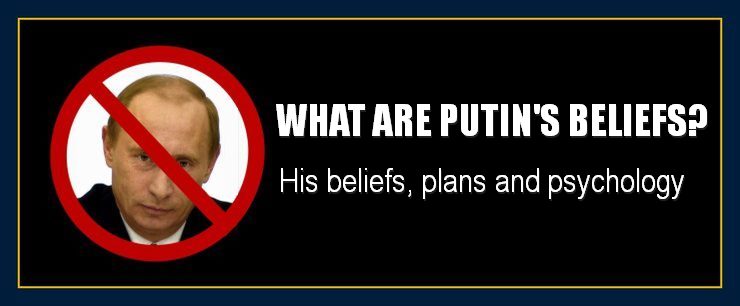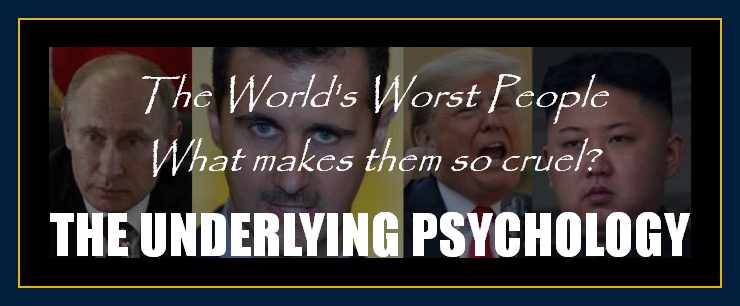 The reason why cruel people like Putin do what they do is related to an outward focus and masculine stance. It is connected to an error in our beliefs about human nature and what it is to be a natural male or female.
Do not make the same mistake that Putin is making. Do be aware of what the problem actually is but do not focus on the problem. Believe people are good and build trust, but use common sense. Albert Einstein would strongly agree.
Albert Einstein
---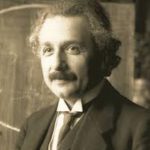 "The most important decision we make is whether we believe we live in a friendly or hostile universe.
"The most important question a person can ask is, 'Is the Universe a friendly place?'"
― Albert Einstein
If you think thoughts of peace, you can remain safe in any situation, and you will likely advert a war or disaster. A single thought and emotion has more power than a nuclear detonation even though we do not see it. Electricity is invisible but it is powerful. The same is true of thoughts and emotions. To be safe, do not dwell in fear of what may happen. Instead, project thoughts of peace, joy, love and abundance.
Take action on inner and outer levels to combat what is wrong in the world. Work to do something about the "evil" in the world but focus on what you want to achieve — a peaceful, beautiful and successful personal and social reality. If you do that you will be safe and you will help to keep others safe.
Study my World Without Borders page. The secret to personal and world peace is within it.
---
Beautiful • Extensive • Advanced
New edition 2023.
50

years of research goes into every publication
YOU ARE A BEAUTIFUL PERSON 
---
A complete course with everything you need to know to apply The Secret — The Law of Attraction — to create the life you want.
"World peace is easy with Internal Science. I show you how to stay safe, solve world problems and help others."
— William Eastwood.
Our institutions and legal system are also based on the old mechanistic paradigm. If it were true that thoughts create matter, that new premise would dismantle most accumulated knowledge in all fields. Doing that would give us the ability to replace ignorance with knowledge. Then we would have achieved world peace.
We know that quantum mechanics is correct because the mathematical algorithms are consistently relied upon in scientific applications and to build advanced scientific devices that work amazingly well.
Quantum physics is simply the study of life. It only seems strange because our civilization is unfamiliar with the psychological nature of existence and the laws of nonclassical physics that apply.
According to Einstein's friend, David Bohm, thoughts and matter are not different in any intrinsic way.  Consciousness is the information in the wave that determines what manifests, and we control the process.
David Bohm says that all of reality is a single unbroken field of energy that exists in two states.  That energy is altruistic.
Information in the inner implicate order, Bohm says, determines what manifests in the outer physical world or what he calls the explicate order.
Our dominant beliefs and emotions create our reality. This is why we must believe in world peace.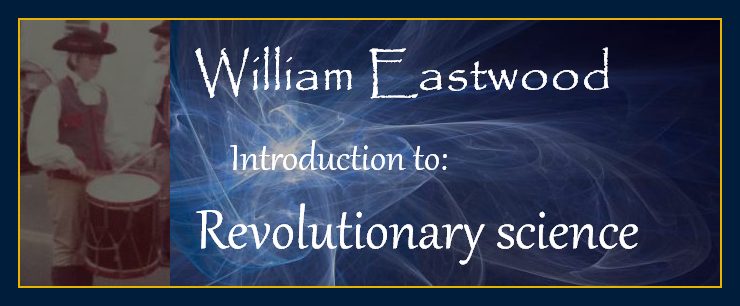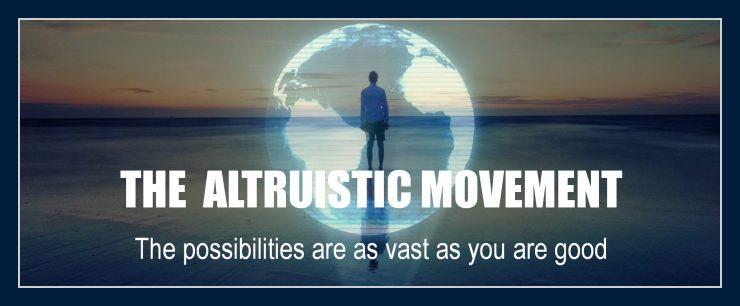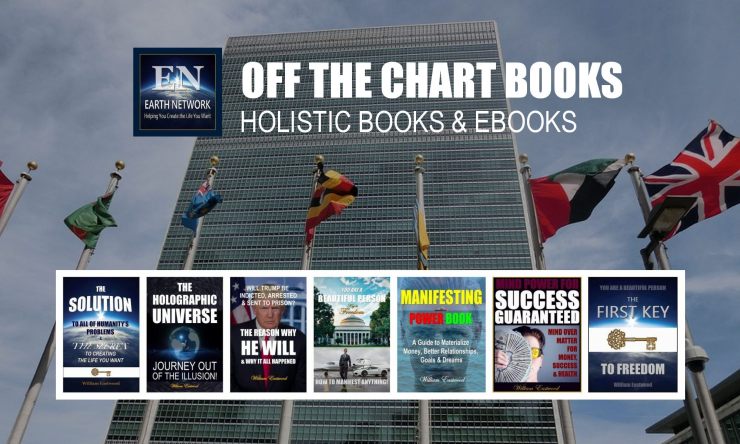 By purchasing through Lulu.com (above) you get these books DIRECTLY FROM THE MANUFACTURER and cut out the middleman! — most reliable source — fastest delivery — lowest price.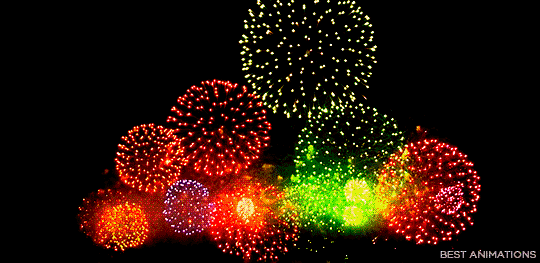 How Do We Achieve World Peace? How Can I Stay Safe & Help Others?
---
Copyright © 2022, 2023, By: William Eastwood
Primary article concludes here.
"If existence is a manifestation of consciousness and that consciousness is creative and good, so are you, because that is what you are made of."
— William Eastwood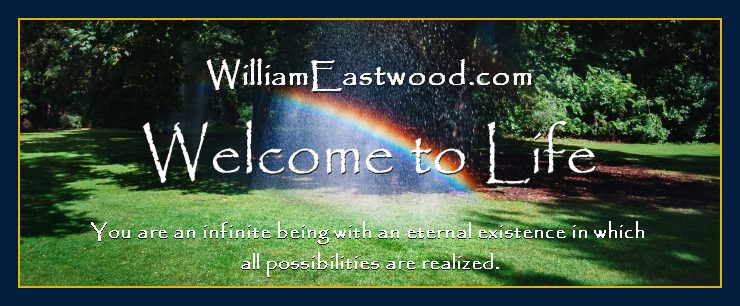 "You can become younger" — Eastwood
---
It is possible to become younger in this moment.
All time is simultaneous. Through emotional association we can activate cellular memory playback of times when we are young. This is because the past is still alive. To the body consciousness it is a condition of nowness.
You can also activate cellular memory by means of willpower and dream recall.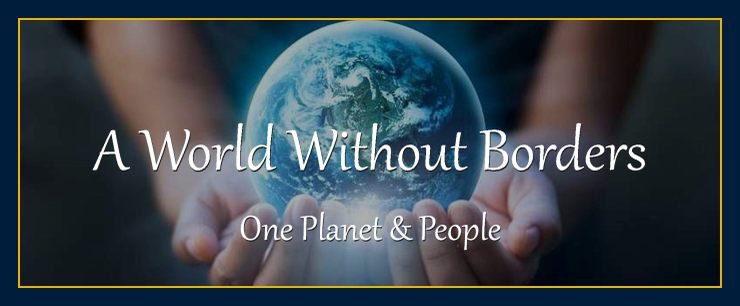 Our traditional beliefs about human nature create a downward spiral of thinking and behavior. However, as more and more people realize what is happening and abandon those beliefs, they begin climbing. Everything then changes in their lives."
— Eastwood.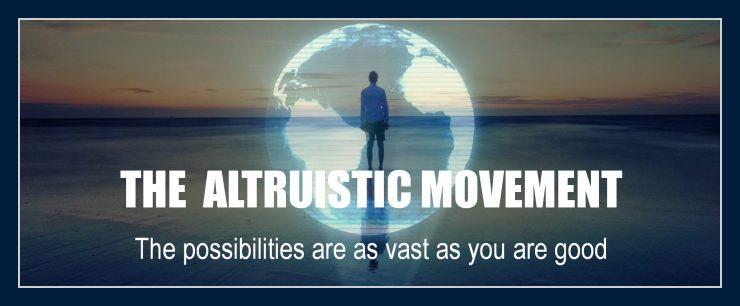 Your positive nature is your protection. It is also the basis for a new global constitution that reflects the facts of science and how the universe actually operates.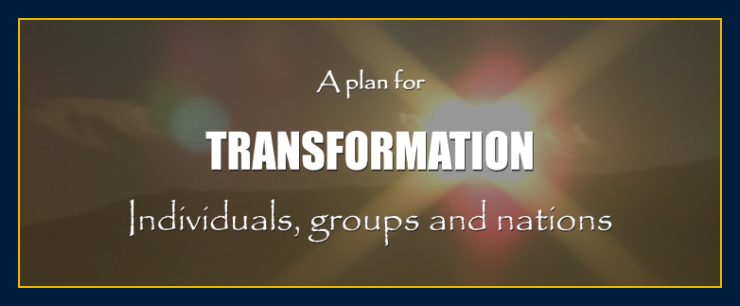 Beware of those who say otherwise.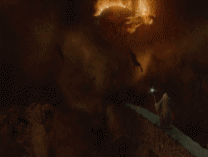 ---
Categories: How do we achieve world peace? How can I stay safe and help others? Thoughts create matter and mind forms reality.  Click on this site to learn more!
Once you get to the point where you realize that your thoughts create matter, you are able to free yourself of all limitations and then you will be helping to achieve world peace.