---

EN: EARTH NETWORK: © Copyright 2018, by: EN: All Rights Reserved.
How Thoughts Create Matter: An Example of How Your Thoughts Create Events
An Example of How Your Thoughts Create Events
---
Are you new to these concepts?
START HERE BEST FUTURE PRINCETON STUDY SCIENTIFIC FACTS THOUGHTS CREATE YOUR REAL SELF
Consciousness Is a State of Matter: Max Tegmark (MIT)
Thoughts Create matter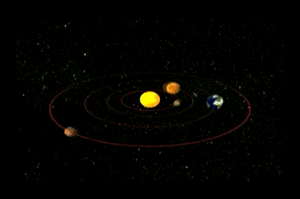 I believe in an interactive universe that is entirely constructed of consciousness. I am beginning to understand the ins and outs of application. You can materialize money, love or whatever you want. It is an incredibly simple process, yet because it is so alien to us it usually takes a while before we 'get it.'
Intuitively you sense approaching events because you create them. You recognize events on an inner level before they happen physically.
How Probabilities become

physical events
As an example of how you create an event, imagine you are driving on the highway. What happens if an oncoming car in the opposite lane crosses over into your lane speeding directly toward you? Scientists will tell you that when you see the car your brain sends a signal to your arms so that you turn the wheel rapidly and avoid a collision.
That is only half of what happens. When you see the car you subconsciously recognize a series of probabilities and decide between them. You attracted the probability of a crash by past thoughts you have had, but you still can prevent a crash by a conscious decision based on subconscious knowledge of the probability of a crash which exists within.
If a crash happens it is because the event exists first on an inner level. It will manifest if you do not turn the steering wheel. But your hand motions are made precisely according to whether or not you have decided on a crash on both conscious and unconscious levels.
It is only the conscious mind that is cut off from awareness of the future. Your inner self and your body can see future probabilities.
The probability of in impending crash is picked up by every cell of your body, and your hands get the message before your brain can even send a signal to them. Cellular recognition is instantaneous.
Every action you take is based on inner knowledge. If you have entertained strong fears, and believe people are a threat, and if you constantly complain about how bad drivers are, you attract an accident.
At any moment until the crash actually happens, you can still advert the accident and assert your belief that you are safe. If you do not change your negative patterns of thinking however, sooner or later those fears will manifest. It may be as an accident, or it may be something else.
Seeming negative events like a car crash provide important lessons. Mistakes are not always mistakes. Even life-long disasters can be chosen to help an entity grow in a new direction. Character, compassion, strength, insight, intuition and a whole host of positive qualities can come from what we think are negative events.
But you do not have to experience anything negative. It is up to you. You always have control.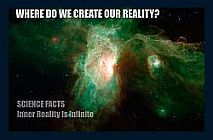 Events are a reflection of your thoughts. Your beliefs, thoughts and emotions form your reality. They are energy that forms events entirely composed of emotional energy on an inner level below the subconscious. When that energy is intense enough, probabilities of events are attracted and formed.
The conscious decisions you make as you sense these approaching events trigger or reject the probabilities presented to you, such as the probability of an accident as an example.
NOBEL PRIZE WINNER'S FINDINGS ZERO POINT FIELD Explained
---
How Do I Materialize Events?  Thoughts Attract & Form Probabilitie.s  Conscious Mind Manifests Reality.  Quantum Physics Consciousness Creates Reality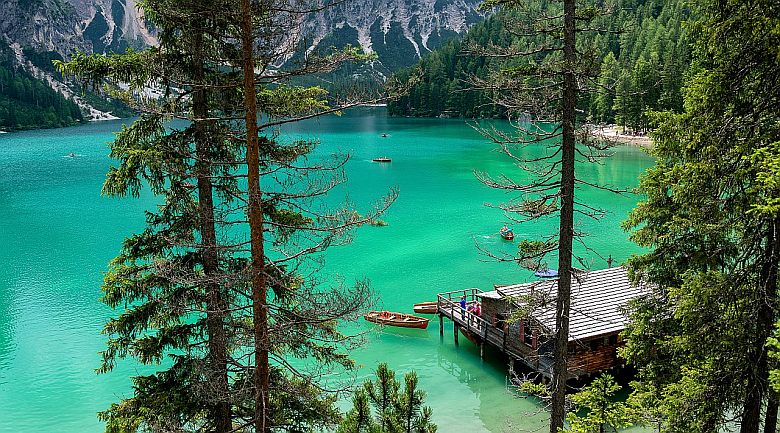 Does consciousness create reality?
Yes, consciousness creates reality.  Consciousness and matter are basically the same thing in different states, they are electromagnetic fields of energy. The field or wave can turn into a particle. This is like water turning into ice.
Max Tegmark of MIT
Click on the "Max Tegmark of MIT" button below to see current official confirmation from from a respected physicist in the scientific community of the concept that matter is a state of consciousness.
Consciousness Is a State of Matter: Max Tegmark (MIT) Matter Wave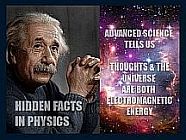 "Reality is merely an illusion, albeit a very persistent one.".
— Albert Einstein
Origin of the new paradigm
In his 1924 Ph.D. thesis and groundbreaking contributions to quantum theory, Nobel Prize winner, Louis de Broglie postulated the wave nature of electrons and suggested that all matter has wave properties. This concept is known as wave–particle duality, and forms a central part of the theory of quantum mechanics.
De Broglie's wave–particle duality is extended to all particles and the laws of nature.
By reversing his statement that "all matter has wave properties," to "all waves have matter properties," the most basic and most advanced science tells us that the wave forms matter. The next logical question is "what is the wave?" 
What is a wave?
A wave or photon are an excitation of an electromagnetic field. If you ask a scientist what an electromagnetic field is, they will say "it is a fundamental entity, it's not made of anything else, it just is what it is."
In other words, scientists do not know what it is. Scientists do not know what the unitary electromagnetic field that forms everything in the universe is!
I will tell you what it is: It is consciousness. The electromagnetic field that forms everything is consciousness. Particles, in the conventional sense, do not really exist. Particles are consciousness.
Consciousness Is an Electromagnetic Field Science Does Not Know What Fields Are
Individual scientists do know the facts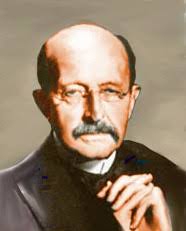 Max Planck, Nobel Prize Winning father of quantum mechanics.
"I regard matter as derivative from consciousness.".
― Max Planck, The Observer, 1/25/1931.
Consciousness & matter are the same thing

.
Both consciousness and matter are composed of electromagnetic fields.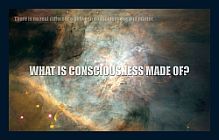 ThoughtsCreateMatter.com METAPHYSICAL BOOKS
Myths that can hold you back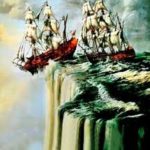 There are collective myths by which we interpret our reality. These myths are obstacles to creating what you want in life. The myths are given to us by experts because that is what they went to school to learn.
The only truth you will get from highly educated people comes from a few great intellectuals which the establishment won't dare attack, like Einstein and Max Planck.
NOBEL PRIZE WINNER'S FINDINGS ZERO POINT FIELD Explained
Remove the great myths of modern man from your mind

 to more easily create what you want like dramatic financial windfalls.
.
There is no such thing as cause and effect except as applied to psychological activity. The past does not create the present, your thoughts and emotions do.
Quantum mechanics tells us that the universe is not built out of physical electrons like bricks in a house, but instead is a continuing projection of energy like light coming out of a light bulb. Photons shoot by you at the speed of light. Your environment is created in the same way.
Each pulse of light creates a hologram we experience as the physical reality around us. Each pulse, however, is a complete recreation. The past does not create the present. The entire universe is recreated every fraction of a second, and it is a projection of your mind.
The past does not exist, only a spacious present exists and what you think is the past is a portion of the spacious present. Your present beliefs, thoughts and emotions regulate and control the content of each pulse that recreates the universe every fraction of a second.
Because of our belief in time and consistency of thought there is a consistency in what is projected. It will change gradually as our thought do, and this gives us an impression of an objective world existing in time. That is a false notion, however.
To get back to the main point, when you free yourself of the myth of materialism you realize that anything can be created simply by changing your beliefs, thoughts and emotions. If you transcend the myth of physical cause and effect and replace it with the concept of thought projection in a spacious present your mind is twice as able to create a windfall.
You must free yourself from conceptions of time-space limitations to become free to manifest what you want
To create a windfall, change your belief system and dwell on thoughts and feelings of receiving a windfall..
There is no past or future, there is an infinite, spacious present. You draw probabilities out of this vast source of events by what you think and feel.
Cause and effect applies only to inner subjective activity. Your thoughts are the cause, and your life is the effect. Change your thinking and you change your life.
REAL SCHOOL
Websites with Matching Content
Click above.
Consciousness forms probabilities

You choose the probable sequence of events you want to experience from those probabilities that present themselves. This process of decision has less to do with your reaction to physical events than it does to your inner choice between probabilities.
Events exist in a nonphysical form before they become materialized. You create them. These are complete events with their probable sequences that may follow depending on what probabilities you choose, when.
These webworks of probabilities exist in energy form. You create them on inner levels in line with your beliefs, thoughts and emotions.
In every moment you have unlimited probabilities to choose from, but some are more probable than others. Every thought you have, however, alters the percent probability that any given event will happen. These are like quantum doors to probabilities.
Back to the point in time when the car swerves into your lane. At that point in time the entire probable event of an accident that could occur exists in a nonphysical form (a probability). Either you allow it to manifest or you advert it depending on your decision in response to your inner awareness of probabilities.
You think on subconscious levels, always evaluating.
If a crash occurs, it is not a chance event that happens regardless of your inner will. You make a decision based on your inner knowledge of probabilities. No mistakes are made. If you do not pull out of the way of the oncoming car it is because you are choosing the accident for whatever reason. Subconsciously you know what is going to happen, and consciously you make a decision to activate that probability.
The other driver is doing the same thing. If you choose the accident as your official reality you choose the probability in which the other driver is also choosing an accident for his or her own reasons.
Many-worlds Interpretation of Quantum Mechanics
Your mind is aware in advance of all approaching events that concern you. This knowledge is usually subconscious, although you can sense significant events before they happen.

Cellular awareness
In their own way your cells can see into the future. Cellular awareness includes recognition of future probabilities. This is why the cells in your gut may tell you something is going to happen, even if you do not know what.
The bigger picture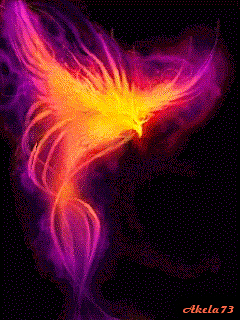 Events do not form as we have been taught they do. Events are created in an inner dimension. They exist as electromagnetic structures of energy. We consciously control the process of manifestation. We choose what will or will not manifest.
Your body, the approaching car and the other person exist in a non-physical state that only later materializes.
In other words, matter is consciousness that has manifest. The events you experience in life are probabilities you have attracted according to your beliefs, thoughts and emotions. After you attracted them you then made a conscious decision to allow them to manifest.
You always choose, even if it seems as if it is random, an accident, or if you are perceived to be a victim.
This knowledge that you create everything upsets some people because they think that other people and circumstances create their difficulties. The truth is, however, that you attract others according to what you think and believe about people. The knowledge that you do is incredibly valuable to you.
Drawing probabilities into your life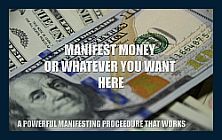 The only necessity for receiving what you wish for is that you provide the avenue for receiving what you desire with the proper beliefs, thoughts and emotions. Reality is a manifestation of emotional energy. If you purely believed you had a million dollars it would appear.
Imagine success
By imagining something vividly you create it on an inner level. The inner reality is as real to the soul as the physical reality. In fact, the inner reality is the primary reality. Once something is created on this level it is forever, and will manifest in unlimited ways.
If you maintain the proper focus and expectation, what you imagine will manifest. The emotional component is the key to manifestation.
Procedure to Manifest Money & Desires
You can create anything you want when you know how you create your reality and apply the principles effectively.
Anything is possible. Create your dreams. Start today.
We need to wake-up within the dream, and enter our true life.

Anything you want in life is possible. Creating what you want in life a lot easier than you may think.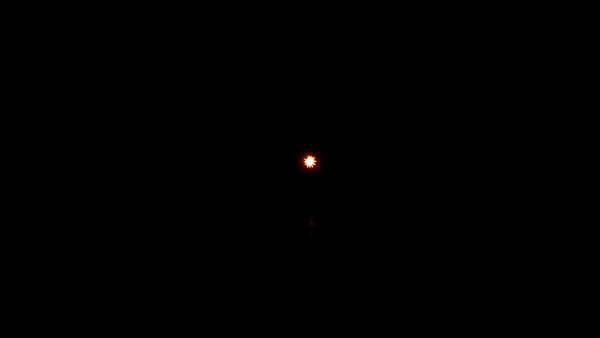 ---
MIND POWER FOR SUCCESS GUARANTEED - Mind Over Matter for Money, Success & Health
The author of the article you just read has many books. This is one of them.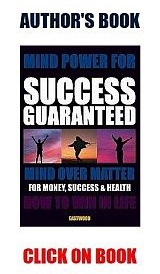 SUCCESS GUARANTEED is a simple practical guide to using mind over matter principles to create money, success, health or whatever you want overnight.
The SIMPLE method activates a magical internal process that generates synchronistic events. It works exactly like the Cinderella story. It is based on the "Many-worlds Interpretation" of quantum mechanics which is hugely popular among physicists.
If you say to a person adopting an identity, "you're not that person, how can you just decide to be something and not do anything and expect it to work?," then you have no idea how the universe works.

SUCCESS GUARANTEED is a practical blueprint for applying true knowledge to create whatever you desire in life, packaged for you in a simple and easy to understand book.
This is William Eastwood's third book to advance humanity and help people achieve their full potential.
How Thoughts Create Matter: An Example of How Your Thoughts Create Events
© Copyright 2018, By: William Eastwood.
---
EN: EARTH NETWORK
www.ThoughtsCreateMatter.com
---


G.E.N.I.E.  Global Earth Network International Education
EN  Earth Network
---
Learn the facts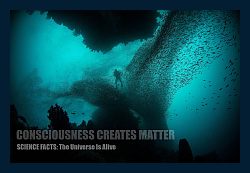 ---
Stay in touch with these principles wherever you go
ThoughtsCreateMatter.com METAPHYSICAL BOOKS
---
www.ThoughtsCreateMatter.com
---
Categories: Principles of manifesting. How your thoughts create reality. Metaphysical philosophy. How do my thoughts create matter? What Donald Trump is teaching us not to do. Examples of how thoughts create events. Click on our site to learn more.
How Thoughts Create Matter: An Example of How Your Thoughts Create Events
Civilization's progress depends on the realization that consciousness creates matter.

A Positive Mind & Emotions Create Positive Events.
5 star books & education
.





All your dreams are now coming true!.

The concepts conveyed in this website are within these books.

www.ThoughtsCreateMatter.com