---
William Eastwood, creator of Internal Science and International Philosophy, worked at a private research and development facility at age 13 for a Yale University professor on a secret invention. See his press interview (in the United States library system microfilm database).
He has returned 50 years later to write 25 books and has a FREE PDF BOOK and a FREE DAILY POST.
His mission is to help you!
.
International Philosophy & Internal Science: They Are Desperately Needed in the World Today
---
What is International Philosophy?
What is Internal Science?
I will answer these questions now.
The world is in a dangerous trance!
If you want to clear your mind of all the negativity and inaccuracies, reset with my daily affirmation post.
EINSTEIN, BOHM & THE HOLOGRAPHIC UNIVERSE
---
According to Albert Einstein's colleague David Bohm, the mind projects the events we then perceive. Had Albert Einstein been successful defending Bohm in 1949, "the holographic theory of consciousness" may have replaced physicalism as our world's accepted science. (Documentation Princeton University.)
The inevitable paradigm-shift in mainstream science has begun.
The holographic theory of consciousness
---
The holographic theory of consciousness is largely based on the science of David Bohm. While the scientific method is reductionist and dissects to understand, Bohm's science is holistic, thus allowing Bohm's Internal Science to understand consciousness and External Science to fail to understand.
The holographic theory of consciousness says that the information in the whole is contained in each of its parts.
Electromagnetic waves have an infinite information storage capacity. When waves interact, it is called interference and the original information from each wave in an interference pattern survives and can be extracted from each wave and read regardless.
Based on this view, the brain is understood to be a transmitter and receiver of information. The brain is a bioelectrical organism. The brain draws from the electromagnetic interference patterns that exist around us at all times. The brain thus draws from all information and adds new information to the whole.
Information is not stored in the brain; it is stored in the electromagnetic fields around us. Your thoughts, emotions and memories are not dependent on the existence of the brain. You exist as an individualized portion of the entire universe of information or what Bohm called the holomovement.
Your consciousness is a portion of the total electromagnetic field of the entire multidimensional universe.
Scattered thoughts display incoherence, meaning they go off in all directions from their point of origin, whereas focused thoughts are coherent like laser light. Focusing beliefs, thoughts and emotions is thus the key to personal power and the ability to both pick up information intuitively and manifest goals physically.
The brain, Bohm says, "may act like an antenna" to pick up information from the entire field of information of the universe.
Bohm says that if the mind is preoccupied with outer levels of reality, it is less able to pick up subtle information from the electromagnetic field. To pick up information from any source requires tuning to the frequency of the information sought.
The heart and body must be in coherence with the information of the subtle energies sought in order to experience profound intuition and identification.
To increase your bioelectrical sensitivity requires focusing and tuning the mind.
Bohm indicates that the "explicate order" (physical reality) is a projection from the "implicate order" (an inner reality of information) which underlies everything. Information guides the process by which matter is organized as the forms we then perceive. The collapsing wave function enters in, thus introducing the role human consciousness plays in the formation of the universe. Without an observer there is "only" electromagnetic energy containing information (consciousness).
Internal Science and International Philosophy adds its own unique perspective in a way that makes sense of Bohm's holographic universe.
"Inner nonphysical probable events are selected according to our beliefs, thoughts and emotions and thereby projected and experienced as being physical by our five senses. My books and articles explain how you control the process."
— William Eastwood
I offer the practical, easy to understand International Philosophy application of internal science principles.
"We can literally change the course of civilization by lifting the race to a higher path through implementing the solution."
— Mario Fusco TP.D, RS.D, BSc. (Two doctorate degrees in theology.)
Available for you as an Ebook and paperback.
TAKE THE HIGHER PATH
BRAND NEW EDITION: Published November 26th, 2023.
eBook
A diamond!
BRAND NEW EDITION: Published November 26th, 2023.
RECOMMENDED: Our most extensive eBook.
"It's like having all six of our websites at your fingertips. It also contains my best practical insights to help create the life you want that's not on any of our websites." — William Eastwood.
"People who go around learning on their own often turn out to be pretty interesting themselves." — Carolyn Battista, 1979 interview of Eastwood at age 16.
"The Solution..." tells you exactly how to create wealth, money, love, health and the life you want, based on Eastwood's International Philosophy and the science of theoretical physicist, David Bohm, a former colleague and friend of Albert Einstein.
NEW!
50

years of research
International Philosophy
---
The Good Philosophy of Life for Everyone Everywhere!
Easy to understand
---
"Because people from all over the world liked the principles I was teaching, I coined it 'International Philosophy.'
Available in paperback and eBook.
What is international philosophy and internal science?
---
International philosophy by William Eastwood is based on Internal Science. Therefore, we need to understand what internal science is before we can know what international philosophy and psychology are.
INTERNAL SCIENCE:Can thoughts create matter?
---
Physicist David Bohm, — who Albert Einstein called "a kindred spirit," and whose Ph.D. thesis — being top secret and classified — was awarded at the University of California at Berkeley by none other than Robert Oppenheimer, says that your physical reality is a holographic projection of the brain and five senses.
The BEST SCIENCE IN THE WORLD says your thoughts create matter and your reality (continued below).
The world is in a dangerous trance!
If you want to clear your mind of all the negativity and inaccuracies, then read THE SOLUTION!
"We can literally change the course of civilization by lifting the race to a higher path through implementing the solution."
— Mario Fusco TP.D, RS.D, BSc. (Two doctorate degrees in theology.)
A lifetime study
---
The work and books you are looking at now are the result of my studies over a 50 year period of time.  I am not a member of the orthodox scientific establishment even though as a teen I was recognized for my work. I parted ways because at age 13 I understood that external science was inferior to internal science.
I have published 25 books in the past five years. Click below to learn more about the practical nature of International Philosophy and how it can help you to understand your reality and create what you want in life.
YOUR THOUGHTS CREATE YOUR REALITY
The Internal Science and International Philosophy of William Eastwood.
I am an outsider, but that is generally where breakthroughs come from.
International philosophy comes with its own psychology and methods of achievement based on Internal Science. Internal science best represented by the work of David Bohm, but I prefer the less formal Internal Science which is the study of consciousness through the auspices of our own consciousness.
The abilities of consciousness are amazing and unlimited. We are like children beginning our explorations when it comes to what is out there in our multidimensional reality.
There is no problem that cannot be solved, no obstacle that cannot be overcome, no circumstance that cannot be transformed, no goal that cannot be achieved, and no dream that cannot be attained.
A new science and practical life philosophy
William Eastwood science and philosophy: The poor will become rich and the hungry will feast.
William Eastwood is a humanitarian working to improve the world. His intelligence and intent to make a positive difference in the world was recognized by a Yale Professor when he was 13 years old. This is documented by the press in this public newspaper interview that took place when he was 16 years old.
In 2000, he incorporated Earth Network of Altruistic, Autonomous Individuals. This stock company mission was to become a vehicle for positive global change.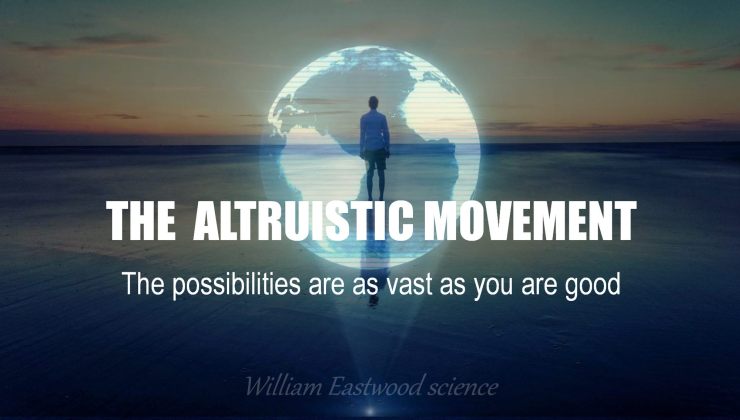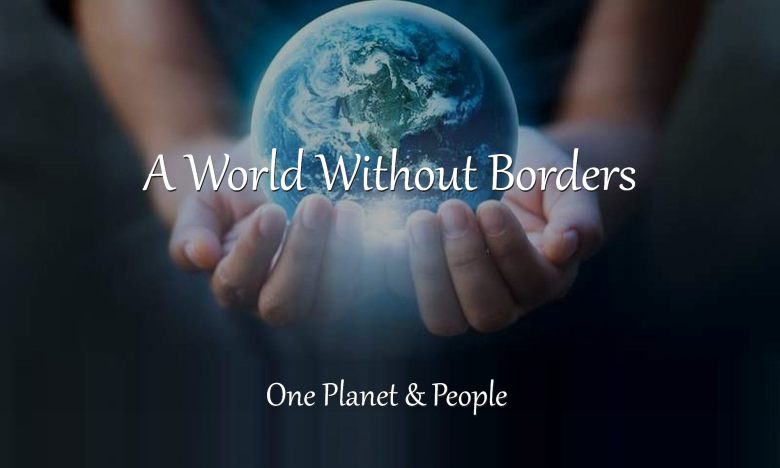 Eastwood's international philosophy is unique in the manner in which it recognizes the good in all people.  His current websites and many positive books speak loudly of his unrelenting efforts to help humanity, and his intent to assist people in realizing their "unlimited" power and potential to improve their lives and the future of our civilization.
When we are done, nothing will be the same
---
"The world needs a catalyst to bring the human race to the next level, to empower the individual and diminish the structures of fear and control-based myths currently creating havoc in the world today."
— William Eastwood.
Help us launch the greatest mission on earth

"If we get the attention and funding we need by 2025, the debut of Earth Network will consist of 25 books. We are only now getting ready for that launch. You can help us get there.
"When you buy a book, you help me to fund Earth-Network.org to make it a non-profit to help people the world over.
"Earth Network can bring about a better world and will reach out to every hungry child and dark corner on earth. When we are done, nothing will be the same." — William Eastwood.
BOOKS
---
BY WILLIAM EASTWOOD for Earth Network
"If you want to be wrong, then follow the masses." —Socrates
William Eastwood
---
Problems do not have an external cause; problems are a result of internal causes. This is why I am bringing you INTERNAL science.
If we get the attention and funding we need by 2025, the debut of Earth Network will consist of 25 books. You are getting these books prior to promotion. Be one of the first people to get these books by ordering through the links below.
When you understand Internal Science and International Philosophy you can solve any problem and achieve any goal because you will be operating according to the facts — science initiated by Einstein and Bohm — that I have simplified for your understanding. But if you want to be wrong, then follow the masses.
Simple, easy to understand books that tell you how to create what you want in life.
.
"I owned three large historic homes on the coast of Maine in 1985, at age 22, because the International Philosophy works like magic!"
— William Eastwood.
Books that are loaded with easy-to-understand practical insights and everything you need to know to create the life you want!
---
International Philosophy by William Eastwood is a practical life philosophy that teaches you a much easier way to achieve goals and ambitions. Every book is loaded with tips, secrets and insights that will help you to manifest your goals and ambitions.
NEW:

Internal Science & International Philosophy books
---
When you buy here through the book manufacturer you cut out the middleman (i.e. Amazon) and so more of your money goes to our mission and plan to solve world problems, and you are also assured to get the most recent version of the book(s) you are ordering.
The Solution: $34.98
The Holographic Universe: $29.98
You Are a Beautiful Person: $29.98
The Cause of: $29.99
Success Guaranteed: $24.98
Manifesting Power Book: $24.99
The First Key: $22.98
International Philosophy: $19.95
The Altruism Code: $19.96
You Are Altruistic: $23.96
Trump / Why It All Happened: $22.96
Manifest While You Sleep

:

Audiobook (

new

)  $14.95
You Can Fly With Positive Thoughts: FREE all-ages world-class flipbook
You Can Fly... (EASY READ / EASY OPEN) FREE all-ages world-class PDF book
Get links to each individual book here.
All eBooks: $3.99 to $6.98
Prices provided in U.S. dollars: Convert U.S. dollars to foreign currency.
We are offering 500 free articles and over 20 books to help spread awareness of Earth-Network.org and our new science and new philosophy.
Age 7
Kindness and human charity matter
---
A story with a powerful message.
William Eastwood began his altruistic environmental work and life of humanitarian contribution at age 7.
I discovered a treasure while cleaning up trash along a country road
---

At age seven I told my friend, "If you do good things, good things will happen to you," as I pointed to a rock in an old stone wall and asked him to hand it to me. We had collected roadside trash and put it in a depression in the ground. We had been cleaning up a local road after school back in 1970, before the environmental movement even began.
I dropped the rock on the trash to conceal it (all that we knew to do at that age). With the trash buried, I turned to look at my friend. There had been a shoe box filled with old coins behind the rock I had asked for and he had the coins spread out on top of the stone wall. We filled our pockets and headed home to tell everyone we had discovered treasure! It was one of the moments you can never forget and perhaps the best day of my early childhood.
Age 12
Recognition as a result of testing the principles of what would become International Philosophy
---
At age 12 he tests International Philosophy to achieve a goal.
At age 12, William Eastwood said, "I can change the world," and he picked up a pencil.
Less than a year later, William's school counselor called Yale University.
At age 13, Eastwood was working at a private research facility on a mysterious invention with Everett Barber, a professor at Yale University.
After achieving his goal to help reduce U.S. dependence on fossil fuels and graduating as an environmental solar technician by age 18, Eastwood began to do something even more important for humanity.
Age 18
A plan to solve world problems
---
Once he knows that his philosophy works, he sets out on a mission. His ambitious plan to solve world problems that will later emerge as Earth Network begins to take shape in Eastwood's mind.
At age 26
An experiment with retrocausality
---
He sets his plan to solve world problems in motion with an experiment that involves working backwards in time.
With information gathered in his experiment, Eastwood begins planning Earth Network as a vehicle to change the course of history in order to advert what he calls "The Dark Future."
Age 37
Earth Network is founded
---
At age 37 he is ready to put his plan into action. With an investor, he founds Earth Network of Altruistic, Autonomous Individuals Inc.
Founding Earth Network triggers strange backwards effects in time that interrupt his plan. Eastwood considers the possibility that the time is not yet right to introduce his mission for humanity.
Something else has to happen first.
Age 59
Earth-Network.org: A plan to solve world problems returns in 2023
---
The time is right for humanity to awaken and make the shift to a higher level. Eastwood has the knowledge, experience and strength necessary to make the plan work.
SIX SCIENTIFIC EDUCATIONAL SITES AND ONE PHILOSOPHY
ThoughtsCreateMatter.com list of articles
---
Two columns on desktop, one on phone. Not all articles are listed. Links inside articles connect to other unlisted articles.
Reset the world & yourself.
Changes Daily
---
A FREE RESET tool!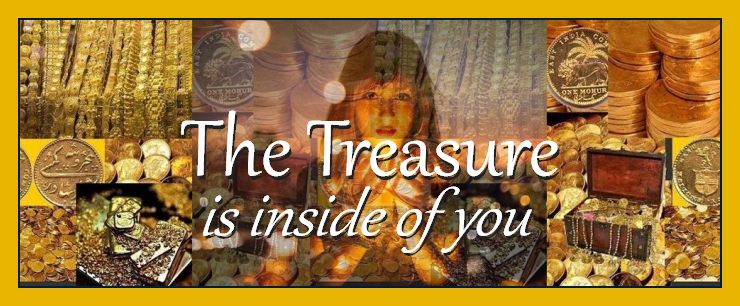 Featured
New articles
William Eastwood Presents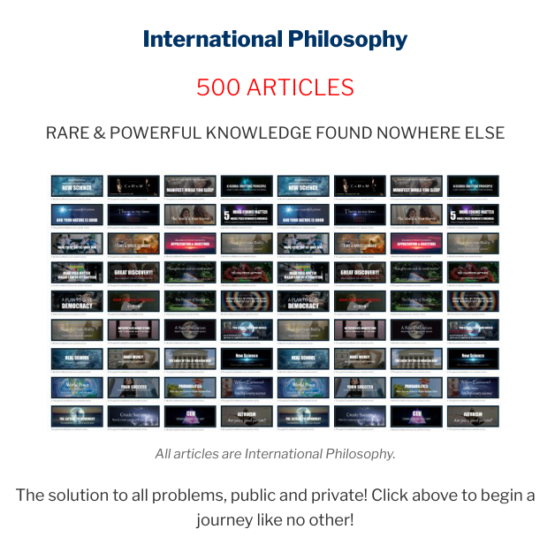 Create anything you want LIKE MAGIC
---
Click on our affirmation page once or twice a day, or as time allows when it is convenient for you to do so. It is the best habit you can possibly develop if you want your life to work.
By taking a few seconds to read through affirmations, instantaneous connections are made to your best memories and most powerful experiences on a subconscious level. This allows for positive energy and ideas to enter your consciousness and find a way to change your state of mind, increase your enthusiasm, and motivate you and change your circumstances for the better. Just reading lists of affirmations daily can make a huge difference in your life, keeping you positive, strong, on-track to your goals, balanced and consistent. Most importantly, positive thoughts — focused on in specific ways — will manifest desirable changes in your life. I am providing you with a path to success like nothing you have ever experienced before.
Your life is a projection of the life-force within inner levels of your being we reach with certain affirmations. This is living energy that does your will. This is not a frivolous activity, rather, it is the most logical and direct path to eliminating blocks and achieving your goals. In the same way that good food helps your body, these affirmations give you life-force substance that begins building events in the direction you choose. It's how you control and direct your life, and in this case for the better.
If you follow my advice and apply these processes correctly, you absolutely will transform your life like magic.
If you want to clear your mind of that which does not serve you and manifest your dreams and goals as fast and efficiently as possible, you may want to get our audio goal-delivery system from Audible (this is not available through our Lulu.com books channel).
"The doctrine that the world is made up of objects whose existence is independent of human consciousness turns out to be in conflict with quantum mechanics and with facts established by experiment."
Bernard d'Espagnat, a top theoretical physicist.
What does that statement mean?
It means that your consciousness is connected to physical objects. You can attract wealth, money, love, health or anything you want with the simple principles given in these books. I created these books to provide simple and easy to understand principles anyone and everyone can use to improve their life. These books all make your goals easy to achieve.
A HUMANITARIAN PROJECT: My books and all my work are for the sole purpose of helping people everywhere.
There are over a billion people living in slums today, yet we have the philosophy that can get them out. All I need, is a little bit of help.
MISSION STATEMENT
Bring an end to suffering and conflict globally; distribute food and supplies to where they are needed most in the world; provide opportunity to all people across the globe; transition humanity to a new era; transform public institutions and private lives; form a new field of science, and reform education systems globally.
When you add one of my books to the tools you possess to improve yourself and the quality of your life, you help more than just yourself.
When you buy a book, you help me to disseminate practical knowledge to people who can use it to solve problems in over 170 countries, some of whom are suffering in bleak and difficult circumstances.
Some people are dealing with traumatic situations and lack of food, or in some way desperately need help. The information and solutions I provide can show them how they can get their next meal or feed their children.
A new science and practical life philosophy
William Eastwood Internal Science and International Philosophy: The poor will become rich and the hungry will feast.
The very existence of these books proves the philosophy works. The mere fact that William Eastwood was able to write 25 books proves his philosophy works.
His 500 free articles, free world-class book, and efforts to help humanity also validate the principles in his International Philosophy.
---
"The daily affirmation page teaches you how to create the events you want with your thoughts. If you read the affirmations on the affirmation page first thing when you wake up, you will change what happens on that day. If you continue every morning, you will change your whole life. But if you don't go to this page, don't follow your intuition, or don't apply the principles, nothing will happen.
Thank You!

I thank everyone that has made contributions, and those who have purchased books. I would not have been able to do it without you!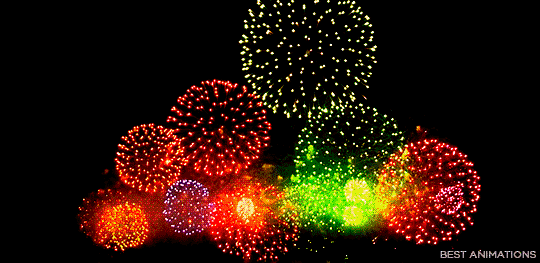 International Philosophy & Internal Science Are Desperately Needed in the World Today
---
Copyright © 2022, 2023, By: William Eastwood
Primary article concludes here.
---
Categories: What is internal science? What is international philosophy, its definition and meaning? What is an example of international philosophy? William Eastwood is a universal author who originated international philosophy. Click on our books and site to learn more.
The concepts conveyed in this website are within these books.