---

What Causes Your Behavior? The Metaphysical Solution to Creating a Great Civilization!
Inherited Philosophical Beliefs Generate Behavior
---
Click Image for EN founder's video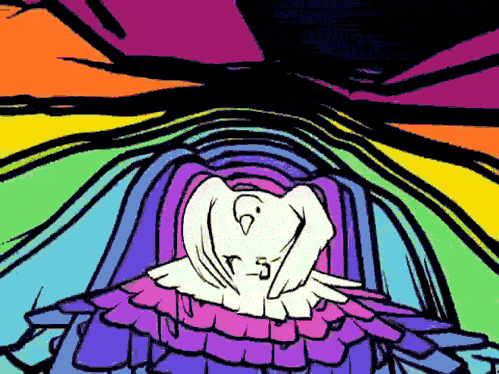 Click above
Consciousness is a State of Matter: MIT
Inner primary reality is positive or neutral but full of infinite potential that can become whatever you decide to believe exists. Inner, uncamouflaged reality is an inner intelligence, potential or goodness that is beyond definition. To learn more, read the following article.
There's no need for anything negative
Every little negative thing that happens to you is a form of self-punishment based on the internalized values of our civilization. If you had already thrown these values off as primitive superstition, you would not have unwanted experiences or would interpret what seemed to be unwanted differently.
You are completely free to choose any emotion and experience you like while you are here on earth. If you make an effort to generate a much more desirable emotion you will see what I mean. It is usually quite easy to do.
You are free to think and feel as you like and at the highest levels, and since both thoughts and emotions manifest, why on earth would you want to have negative anything?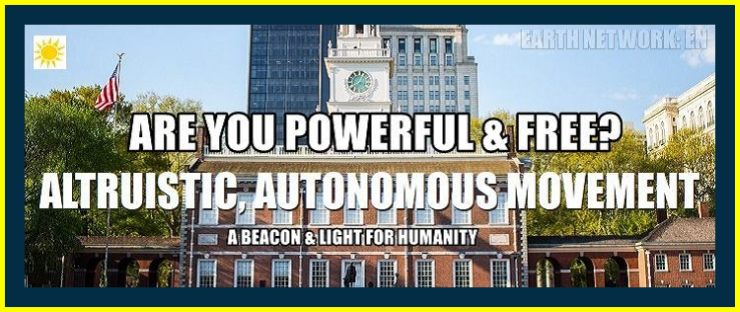 What is the Altruistic Movement? Altruistic, Autonomous Philosophy & William Eastwood
Widespread internalized myth (book of laws)
Official mainstream beliefs in America are myths based on Darwinism and religion. These core beliefs, and the official stance of institutions, degrade, repress and control. This hindering and degrading of the individual directly leads to violence and other anti-social outbursts.
Personally, these values lead to the manifestation of a book of laws within the individual. Each person has an inner judge and victim. These are sustained edifices of myth, and they hinder more than anything else.
The book of law is a phrase to describe what are official, mainstream beliefs which we internalize (believe) from early childhood on. These beliefs are the values and rules of the civilization and culture to which we belong. Not only is your mind and life ruled by these beliefs, they are very much alive within you. They can become quite tyrannical and disruptive to you when you try to change your beliefs to change your reality. A belief you hold is like a little person, with a personality and viewpoint.
The judge punishes you when you go against the book of law. Punishment itself is a faulty principle. There is never a reason to punish yourself or others. Stop believing in myths like the need to punish people and you will experience less negativity in your own life.
Stop believing in anything which in any way restricts you from thinking and feeling at the highest levels at all times.
Authoritarians & Bullies WHAT? HOW? WHY?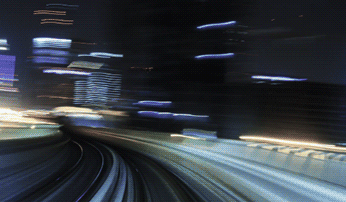 C = Ef: THOUGHTS CREATE MATTER:   FAST TRACK TO  SUCCESS
.Your Fast Track to Success  link (C = Ef) above loads in milliseconds
Stand up & fight (with positive energy) to change the world for the better
THE SOLUTION TO ALL OF HUMANITY'S PROBLEMS & The Secret to Creating the Life You Want: Book By William Eastwood
Click above
Mainstream collective  myths create most personal limitations and problems in ordinary living, and social problems and limitations. The hindering and destructive effect of certain social institutions that hold these myths as their sacred core values can be reversed.
Remove Invisible Barriers to Success
The views we have inherited are not observations of facts so much as they are creators of facts. Our definitions of who and what we are become our reality. The Criminal Justice System is a carrier of horrible myths, but these myths run rampant in each person also.
The idea that harming another in any way for any reason is based on fundamental distrust of human nature and the additional myth that we can profit from the loss of others. We do not exist in a mechanical, accidental universe where victims and aggressors operate like animals. There are not limited resources, that when taken from one are no longer available to another. Instead, we each project our reality with out five senses according to these myths and create the aggressor-victim reality.
When we create according to false myths, we project a secondary, rather than primary reality. A primary reality is a fact of the inner universe. Universal laws are primary. The cultural book of laws is secondary. A secondary reality is something that is not true within inner primary reality (that physicists call the single unbroken energy movement) (consciousness) but is instead created in our outer projected dimension by our belief in it.
You are creating everything in your world
What you see and feel is your own world, created by your beliefs, thoughts and emotions. The projection is limited to what your senses perceive.
Anything you do not now see or sense directly, is what I call uncamouflaged reality that has not turned into a specific thing or phenomena. For example, if you hear cars driving outside your home, unless you see them through your window, they do not exist as a part of your reality. You are constructing only sound. When you see something, you are creating it, you are projecting and constructing it as a part of your physical dream.
You are creating everything in your world.
If you believe in Darwinism and the lies of human unworthiness that is the dream you create—your projection. That projection is created with other's beliefs in mind. Everyone agrees in Darwinism and creates a similar dream. The effect is the illusion of thinking there is only one reality. Instead, everyone is creating their own reality by the yardstick of the cultural book of laws. These are the rules of what is and what can be according to the dark myths of our times.
Your beliefs create. Your thoughts create. Your emotions create. If you project you do so in line with all three values. This makes the dream more convincing. When you think something is bad your feelings are involved in the projection, and these feelings seem to reinforce the reality of your dream projection.
The belief in human unworthiness results in false justification for degrading, uncharacteristic suffering or behavior, be it a theft, punishment or manifestation of negative experiences of any kind. There is basically no difference between a court punishing someone, a bully punishing someone, and self-punishment by the inner bad judge. The same false and destructive secondary principles apply. The judge is manifest or unmanifest, but the cause is the same.
The negative inner judge few people are even aware exists is a configuration of mythical, secondary beliefs, thoughts and emotions.
Negativity is basically secondary. Inner primary reality is positive or neutral but full of infinite potential that can become whatever you decide to believe exists. Inner, uncamouflaged reality is an inner intelligence, potential or goodness that is beyond definition. This is the nature of the consciousness of which you are.
There are no negatives in the entire universe. But if you belief there are you create them and then you suffer because of them. Everything is what you make it and everything works toward good, even when you think it is negative and construct it as such in your secondary camouflaged life.
With understanding of these principles we can create a great civilization. We can build a positive experience and design the human to be authentic to inner truth. We can be altruistic creators manifesting beauty and joy.
We can dream a good physical dream.
Consciousness is a State of Matter: MIT
REAL SCHOOL Advanced FREE Articles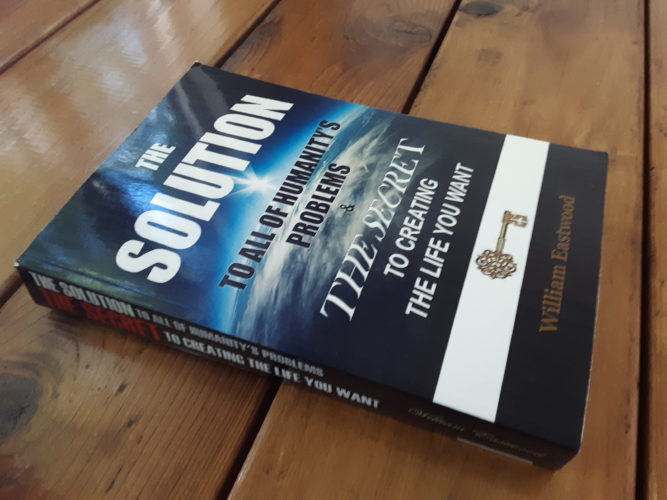 Click above
Hybrid negativity
Evolution tells us we are a product of a savage evolution in which the most aggressive killer and sexually dominant member of each generation passed his genes to the next. Religion tells us we are sinners and prone to the very SAME tendencies "evolution" stresses as our primary driving motivations. The result is a hybrid belief system that merges the beliefs of religion and science into a super-negative view of human nature which is particularly American.
This paradigm is a myth and is not a reflection of inner truth. It is not a primary reality, it is a manufactured mythical physical dream created in the fog of distorted thinking that leans heavily toward that which is not wanted.
The Problem Causing All Other Problems
A "virus" of negative thought that has infiltrated everything
You do not have to be scientific or religious to be affected. I am just pointing out the origin of beliefs which everyone learns with or without a textbook.
These core beliefs are hypnotic, and we are unable to get outside of our perceptions because they are projected as our experienced probabilities. We internalize these values as children, and they form the inner judge and victim that control us until we rebel. The inner drama within us is projected outward. When we see it manifest we think it is a primary reality. Instead, it is a projected secondary physical dream made of of probabilities.
Probabilites are infinite, they are what uncamouflaged reality can turn into according to what our beliefs, thoughts and feelings specify exists. Probable events become physical when a certain threshold of intensity of belief, thought or emotions is reached within us.
Vivid visualization, feeling in focused and repeated affirmations, fear, joy, and panic are examples of high-intensity subjectivity that tends to manifest quickly.
With the best possible beliefs,  joy and thanksgiving we can project a great civilization.
WHAT CAUSES YOUR BEHAVIOR? THE METAPHYSICAL SOLUTION TO CREATING A GREAT CIVILIZATION!
Rise up and fight
Look at the facts and sad condition of our chaotic and confused world, and then resolve to change and rise above. You need to know what you are up-against if you have any chance of success.
Mainstream views are absorbed simply through normal human interactions, conversations, news, etc. These views underlie all thinking on all subjects. Everything that we currently believe is an outgrowth of these fundamental values and views.
Since our basic conceptions of what motivates us are strongly held core beliefs, these will always manifest as behavior.
Core beliefs are operating programs. You will therefore witness behavior that confirms negative beliefs or positive behavior that confirms positive beliefs depending on your conscious and subconscious alliance.
Your primary identity will manifest and control what probabilities are open to you. Until you change identity to that which reflects your highest ideals and ambitions they will be out of reach. You cannot change the manifestation of typical life experiences directly. You can't work harder or borrow money for a business loan or move across the country to improve conditions for yourself until you change your identity (self-image).
Adopt a great identity above and beyond the confusion
Good or bad, what we think we are manifests as what we are. Adopt a great identity above collective myths and you will effortlessly manifest a great self and life.
You can be anything
Your identity can be anything. You can see yourself in your mind's eye as a rebel. You can rebel against negativity and choose the most positive probabilities and self imaginable. You can see yourself as a revolutionary. You can also add to those identities. Do you want to be a successful world traveler, saving the poor or helping the underclass? If so, add that to your identity and self image. Use suggestion and affirmations to assimilate your new identity and then you will see it begin to materialize.
Whatever you believe and see in your imagination grows more believable as life begins to move you in that direction. Initial signs are less than you would like but they will be there. Progress will be slow initially because you are changing beliefs. Rapid progress will bring you face to face with whatever voice within you and the outer world objects, and that is why you must be strong and fight the judge and myths that may try to hold you back.
Your life can be anything
What is the best possible life you could live? Now, decide to make that happen. To do so, begin by focusing on it.
Simply by focusing on something you want with a positive feeling you draw that probability closer to you.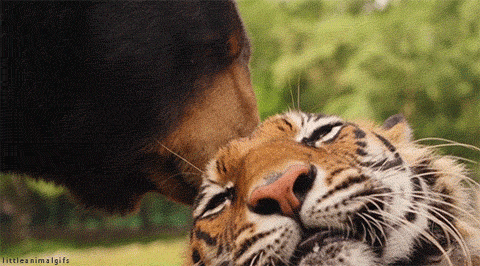 Our beliefs manifest
All uncharacteristic behavior we dislike is a result of our operating programs. Those programs are beliefs (values) we inherit. They can be changed through affirmations using the conscious mind.
All disliked behavior is a result of our identity as we interpret it according to our beliefs and focus. Domestic violence, for example is a result of our beliefs about ourselves.
Who and what we think we are becomes our reality and not the other way around. Beliefs, thoughts and emotions manifest as daily events. If we have positive views, these will manifest. If we have negative views, these too will manifest.
I don't make the rules, but they are very simple and reliable. When official beliefs and institutions stop reinforcing the negative myths, we will be better equipped to hold positive beliefs that will then manifest more characteristic behavior.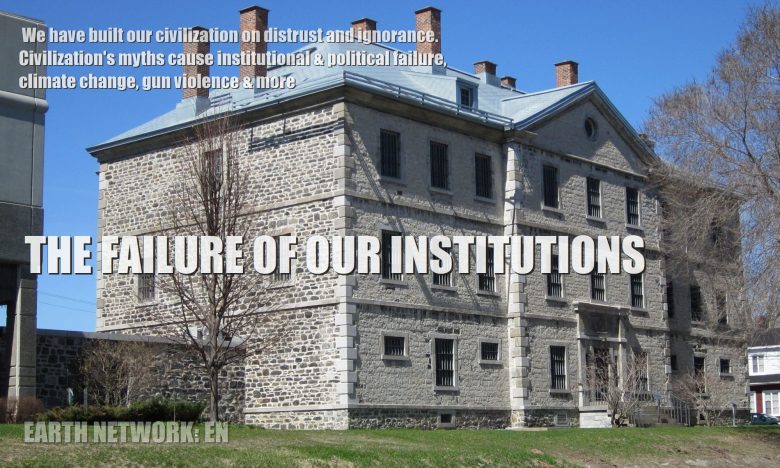 Click above
The truth is that you are good, and life is good
Consciousness, (what we are), is altruistic. You are a portion of the original consciousness that forms all that exists. Your creative powers are unlimited.
When you adopt a heroic identity and self-image and go out into the world, that world may reflect the new image as well as the old beliefs that the people around you hold. They may point to you and misread your behavior and intentions ACCORDING TO THEIR BELIEF SYSTEM.
If you are a warrior of change you will learn that your new identity will be challenged.
People who have lost their godling misinterpret behavior & motives
Even more dangerous is that interpretations will be particularly cruel, so that even innocent behaviors will be thought to be motivated by base instincts. Some officials will note this, and others will prosecute it.
The godling is the nature, pure and good self you really are. You were born a godling and always will be one, yet the godling can be buried, inoperative and invisible depending on how many layers of negative beliefs you may hold.
I speak the truth when I say that any bully, fundamentalist or authoritarian has buried their godling and is a parasite.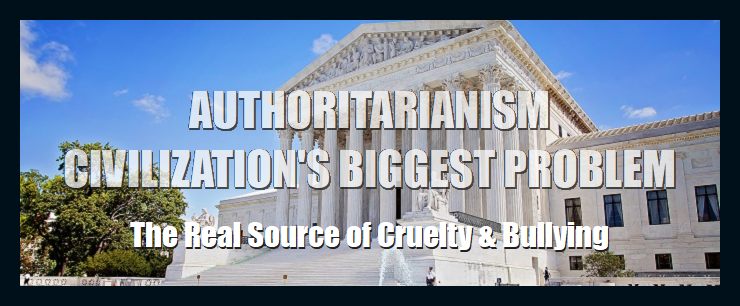 Click above
These dark myths generate fundamentalism
Fundamentalism can be an outgrowth of Darwinism just as easily as it can  be an outgrowth of American Christianity or any other religion.
We saw the highly orchestrated 9/11 events in which Muslims believed  they were holy and virtuous by executing over 5000 Americans. This same kind of phenomena is operating within American society and is just as dangerous, but we are incapable of seeing it because it is within us.
We see the inner and outer condition as being a fact of reality rather than a belief system, and this makes the problem invisible to us. The problem however is growing rapidly, blatantly apparent in the dangerous outbreaks of violence resulting.
CONSCIOUS EVOLUTION 3 Steps to Your Mastery!
American institutions are based on negative views
Because our basic nature is thought to be driven by untrustworthy subconscious impulses and neuroses as outlined by Freud, our official  institutions are set up to control us in the same way we are taught to use our intellect to control our supposedly untrustworthy impulses.
The distortions in official psychology playing out in behavior are false. In the Middle Ages we had inquisitors. However, in contemporary times official psychology is in enforcer of official scientific belief in America.
Authoritarianism gives rise to fundamentalism
The US justice system is also based on these myths. Supreme Court Justices are required to have experience as prosecutors before they are even allowed to judge. This process ensures that we are scripted in authoritarianism before we are even allowed to judge others.
Falsely justifying an act that harms another by whatever name or seemingly false justification we give it, is a form of authoritarianism.
Authoritarianism is a dysfunctional set of beliefs that grow within an individual from the time of birth. It is an inheritance of cultural core beliefs that coincide with the overall philosophy of our civilization and society.
The causal core of fundamentalism and authoritarianism is the idea that we are a basically bad species. This is the soil in which our other scientific theories grow. Basically nothing within the parasitic beliefs I described in my book "The Solution…," deviates from these core beliefs.
A great civilization
We have not yet based a civilization on the presumption that we are basically good. Had we done this our civilization would not have the problems it does now. We would be completely different, both in our internal world and in our outward behavior.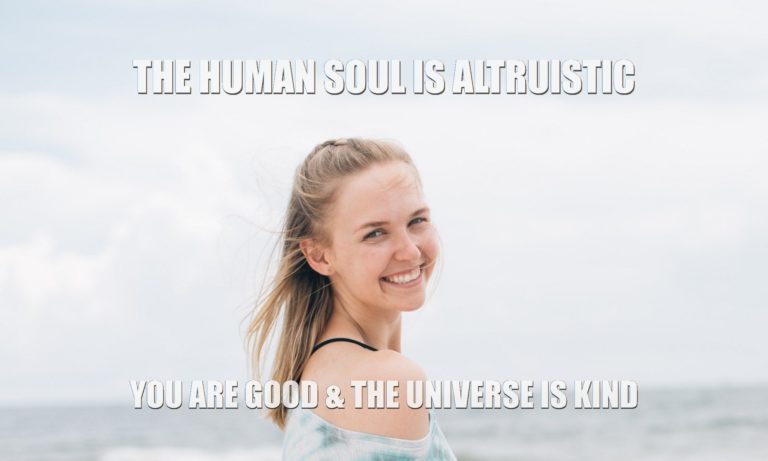 Click above
Behavior always reflects beliefs. When core beliefs are accurate and portray us as we really are then everything changes.
We are actually composed of consciousness which is eternal and indestructible.
Consciousness Definition & Nature
We are basically good at the core
Despite the apparent evidence suggesting otherwise, human nature is good. Einstein is quoted as basically saying that we must believe this in order to live a successful and happy life, as explained in the article above (click on image to read article).
Consciousness is basically good. Although this is not at all a religious paper, this is what Christ said. However, the religions have built a civilization on the opposite premise, one assuming that we are evil.
The inner child of God concept has never taken root, and a civilization based on the concept has never been tried. This is what needs to be done now to grow a new civilization and reality that is completely free of violence, incarceration, or any other form of severe hindrance and degradation of the individual.
Justification is not justice
Excessive laws and degradation are the same thing. Whenever we degrade, we justify harm, however twisted our false justifications are.
Our entire current civilization gives credibility to authoritarianism. The parasite is a infliction caused by the degrading hypothesis of our core beliefs which are extensions of earlier religion over the past five-thousand years. 
Consciousness Shift 5000 + years ago
True Justice is kindness. The concept of punishment and the idea that it is sometimes necessary is destructive and superstitious nonsense.
Punishment is just another false justification of cruelty. The underlying mentality of our civilizations concept of justice is the same for prosecutors as it is for criminals. Our justice system is based on authoritarianism and criminal mentality.
Time is an illusion. It is just as true to say the punishment came first, as it is to say the punishment is a consequence. Those who punish are simply committing a crime of cruelty. In line with that twisted logic, we would have to punish those who justify punishment, and ultimately this would necessitate punishing everyone in the world over and over again endlessly.
An eye for an eye will make us all blind! A compliment for a compliment will make us all joyful.
We are good
The fact that we are good is evident in our natural inclinations towards growth and fulfillment. We are basically good, motivated primarily by love and a desire for meaningful actions that contribute to our good and humanity's good at the same time.
Our impulses come from our inner self. Those impulses are altruistic. it is only when we do not trust our impulses that we dam them up and they become exaggerated.
Even an exaggerated impulse is telling us something, however. It is up to us to begin to trust and act on impulses in measured and acceptable ways so as not to repress our energy in dangerous ways.
Scroll down to continue reading article.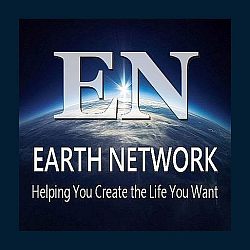 Helping you to create the life you want!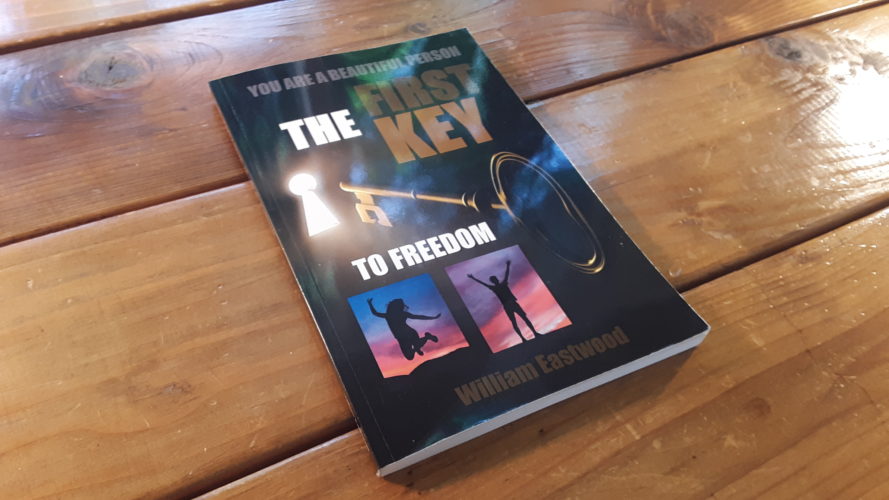 The perfect gift that keeps on giving!

Show them you care by sending a book rather than a card!

From $3.99!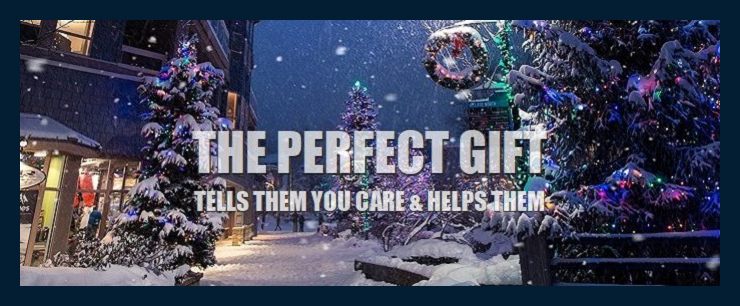 Ebook & other books also available.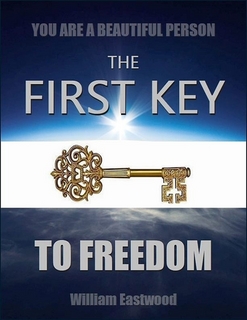 Article continues.
Trust your likes and dislikes
Official definitions are beliefs that are passed from generation to generation. They become the basis of personal core beliefs that then manifest as behavior. Those beliefs tell us not to trust ourselves.
Freud was correct in his assertion that subconscious activity tends to generate impulses and behavior. However, what exists in the subconscious is generally a result of Darwinism and religion, rather than inherent human nature.
The parasite has been a dominant force in the psyche of humanity for five thousand years. Before that time the parasite did not even exist. Authoritarianism is a recent development, existing for about 5,000 years.
We are not shaped by evolution so much as we are by our own beliefs and myths. Drop the beliefs and there is no need for institutional control. Rid ourselves of false definitions of human nature and our Godling nature will flourish.
We must all learn to trust our passions and inclinations. Our ordinary impulses direct us, but not unless we trust them and what we are.
People who do not trust themselves or others think we must go against our nature and desires. This is a myth. Always trust yourself, your feelings and your sense of direction. Go for what you really want rather than what others think you should want. Do not want the opposite of what you want.
Do not sell out to the collective dream. Life does not need to be a nightmare, it can be heaven, even in the middle of hell. When enough people have done this, we will create a new and great civilization.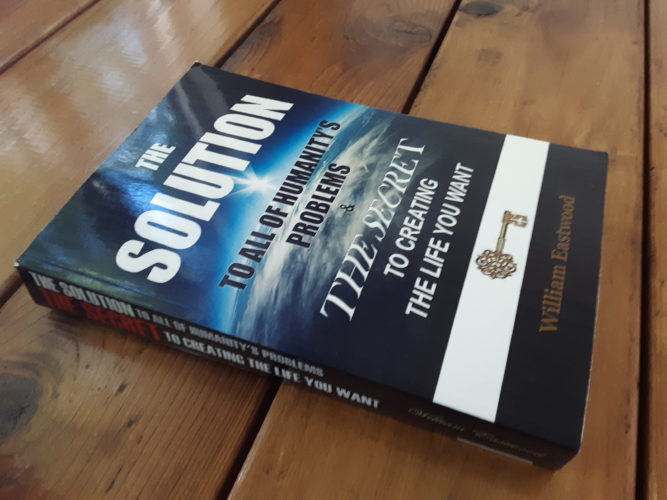 Click above
FREE DROPBOX LIBRARY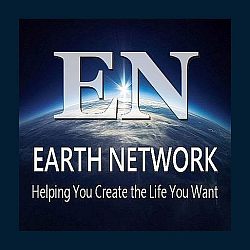 Helping you to create the life you want!
Your own personal metaphysical Library
.
The drop-down boxes, videos & buttons lead you to profound & amazing metaphysical insights & higher states of mind. The Solution to Problems. Manifest unlimited money, love, & more.
---
Click on the drop-down boxes to find the information you need. Or scroll down to continue reading article.
Click above
Click above
Why the whole world suffers!
Man with pointing finger depicts the inner judge within people that holds them back.
Only 1 in 99 people are free of the internal judge and victim.
Few people are even aware of the existence of the inner judge & victim that control their mind and life.
You must be aware of the problem to solve it.

ARE YOU FREE? Internal Judge & Victim

Remove Invisible Barriers to Success
HELP CREATE THE ULTIMATE FUTURE
Click above
How do thoughts create matter?
Some aspects of manifestation are automatic following laws of physics, and some aspects are directed.
At a deep inner level you initiate, project and control what happens like a producer, transforming energy into objects and events.
Making a new worldview work for you
To fully take advantage of the principles of conscious creation it is advisable to adopt a new baseline in the manner in which you relate to reality. To make the metaphysics work as it was meant to we need to  automatically think in terms of attracting probabilities in simultaneous time.
Before I learned to influence reality effectively with my thoughts,  I had to do battle with the beliefs I had inherited early in life. The inner judge (parasite) within me was sabotaging everything I set out to accomplish.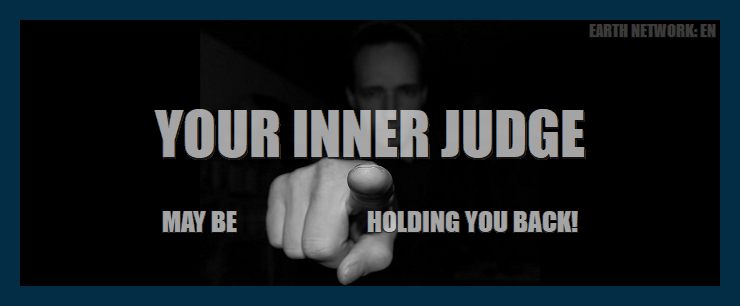 You must first be aware of a problem before you can solve it.

ARE YOU FREE? Internal Judge & Victim

Remove Invisible Barriers to Success
New Affirmations Every Day of the Week
New Institution Can Heal Society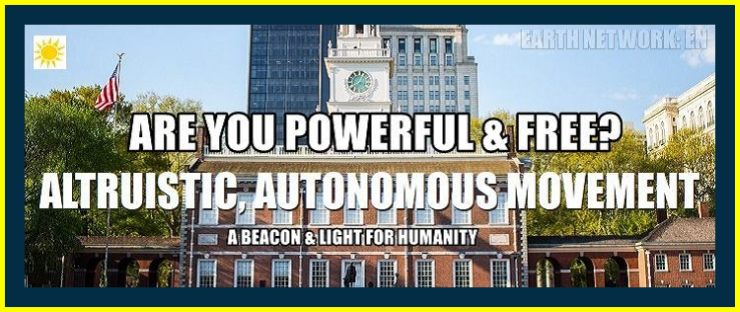 What is the Altruistic Movement? Altruistic, Autonomous Philosophy & William Eastwood
What Causes Your Behavior? The Metaphysical Solution to Creating a Great Civilization!
Copyright © 2019, By William Eastwood

6" by 9" paperback: 424 pages.
Be ready, because if you read this book you will get what you want in life and you will know how to solve the world's problems from bullying to wars.
From the upper echelons of the scientific establishment comes a completely new definition of reality and the human being. The most advanced physics in the world suggests that accumulated knowledge in all fields is based on a false premise.
Max Planck, Nobel Prize winner and father of quantum mechanics says, "I regard matter as a derivative from consciousness." — The Observer, 1931.
This remarkable new way of looking at the universe is supported by two more of the world's  most  eminent thinkers ― Stanford neurophysiologist Karl Pribram, & University of London physicist David Bohm, a former protege of Einstein's.
Knowledge can bring you money, power and success!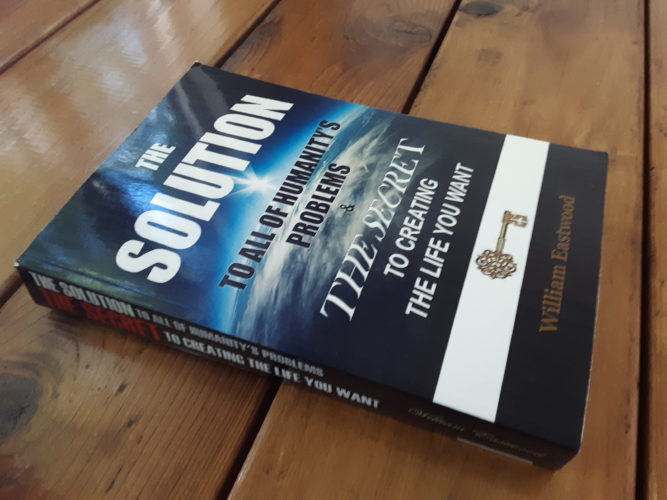 "Great spirits have always encountered violent opposition from mediocre minds." — Albert Einstein
Acquire the knowledge necessary to create anything you want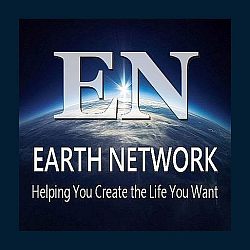 RESEARCHING CONSCIOUSNESS SINCE 1975

Achieve all your ambitions with POWERFUL EN books
EARTH NETWORK BOOKS By William Eastwood

Anything is possible. Create your dreams. Start today.

KNOW WHO YOU ARE: We need to wake-up within the dream, and enter our true life.
Anything is possible. Create your dreams. Start today.

THE SECRETS OF THE UNIVERSE UNVEILED: A sample of chapter one of the EN course.



FREE AFFIRMATIONS RENEWED DAILY! Affirmations are the only way you can insure that things go your way every day!
Simply click on the rotating earth at the top of every page. (Shown below.)


 
C = Ef:  FAST TRACK TO SUCCESS

Your Fast Track to Success  link (C = Ef) above loads in milliseconds

---
Categories: The true cause of violence and crime in America. What causes domestic violence?How to create a great civilization. The solution to crime and personal problems is the same. What are authoritarianism and the inner parasite? Click on our site in books to learn more.
What Causes Your Behavior? The Metaphysical Solution to Creating a Great Civilization!
The parasite has been a dominant force in the psyche of humanity for five thousand years. Before that time the parasite did not even exist. Authoritarianism is a recent development, existing for about 5,000 years.
The concepts conveyed in this website are within these books.