---
Holographic Reality: Events Are a Projection of Your Mind, Consciousness, Brain & Five Senses
---
Who is David Bohm, and what is holographic reality?
How does holographic reality work?
How are events a projection of your mind?
How are events a projection of consciousness and the five senses?
What is cognitive dissonance?
I will answer these questions now.
Who is David Bohm and what is holographic reality?
---

The actual science is from University of London physicist David Bohm, a former protege of Einstein's.
Internal Science
---
Physicist David Bohm, — who Albert Einstein called "a kindred spirit," and whose Ph.D. thesis — being top secret and classified — was awarded at the University of California at Berkeley by none other than Robert Oppenheimer — tells us that our reality is a holographic projection of the mind.
David Bohm's science was relatively unknown for political reasons and because his theories were so qualitatively different from the beliefs of materialism and enshrined by orthodoxy at the time his work came out.
A holographic image is simply a three-dimensional projection. When you turn on a light in your bedroom, light is projected and the room is instantly illuminated at the flick of a switch. Holographic reality tells us that the objects in that bedroom are projections in the same way the light coming out of the lightbulb is. For more on this click on "The Secrets of the Universe" below, or scroll down.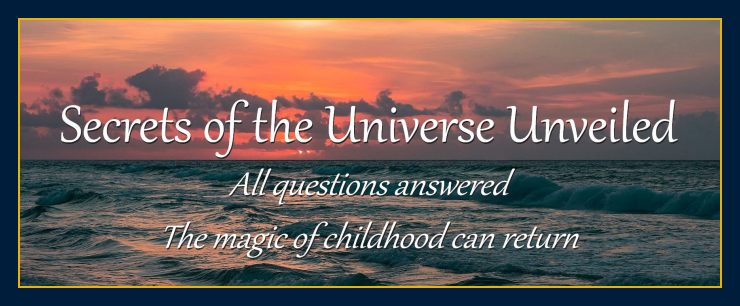 Paradigm-shift that is either beneficial or detrimental
---
In the same way that the Renaissance pulled Europe out of the Middle Ages, a world-wide paradigm shift is leading us to a more favorable existence. I have made this shift in advance of the rest of the world and have some understanding of what is happening globally in terms of our conscious evolution.
It begins internally but can be triggered by need and readiness through your direct impact on others or exposure to new concepts. Or others can trigger a new perspective in you that creates a favorable chain reaction in your concepts about reality. Media can also trigger changes and serve to spread ideas that powerfully affect others.
Read more…  (How to change the world's thinking.)
Read more… (The Universal Plan to solve world problems.)
Quantum physics is not strange
We are!
If quantum physics sounds strange, its not the quantum physics that's strange, it's the myths by which you are living your life that are strange. Quantum physics deals with the simple facts of reality.
I am trying to help people to see their power and control over reality. If quantum physics sounds strange to you, you have a lot of learning ahead of you.
We are being asked to let go of myths on which our civilization has been based, so I understand that it is a challenge, but it is a journey we must all take!
Or, journey out of the illusion right now.
Do scientists say that thoughts create matter?
Many top physicists do know that thoughts create matter and reality
---
Your thoughts can and do create matter. It is the rest of science, media and the world who do not want to listen to what they are saying.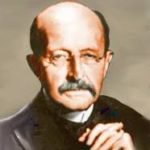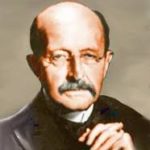 Max Planck, Nobel Prize Winning father of quantum mechanics says, "I regard matter as a derivative from consciousness." — The Observer, 1931.

William Eastwood says that everything is consciousness

Max Tegmark of MIT, says that consciousness is a state of matter.
---
In 1938, Einstein writes,
It seems as though we must use sometimes the one theory and sometimes the other, while at times we may use either. We are faced with a new kind of difficulty. We have two contradictory pictures of reality; separately neither of them fully explains the phenomena of light, but together they do.
— Albert Einstein, Leopold Infeld (1938). The Evolution of Physics: The Growth of Ideas from Early Concepts to Relativity and Quanta. Cambridge University Press.
If we extend Einstein's suggestion above to several sources of knowledge, we come to a new understanding of reality itself.  To make sense of the discoveries of David Bohm and other scientists we need to gather together everything they are saying and put it together in a new way to bring us to a new picture of reality that makes sense.
If we combine certain popular theories in quantum physics, they all point in the same direction.
Physicist David Bohm, — who Albert Einstein called "a kindred spirit," and who's Ph.D. thesis (being top secret and classified) was awarded at the University of California at Berkeley by no other than Robert Oppenheimer — tells us that everything is connected and that each person's physical life is a holographic projection of the mind.
Eastwood discovered that the universe was a projection of the mind in the 1970's when he was only twelve years old. Eastwood began TESTING holographic reality principles in his youth, years before Bohm even published "Wholeness and the Implicate Order" in 1980.
Why people see what they want to see, and create negative experiences
---
"Each person reads and experiences reality according to what they believe exists. If they hold a view of reality within themselves that is inherently limiting and/or negative, then this inner subjective reality and nothing else is projected outward into events and experiences so that everything conforms with their beliefs. They then cannot see anything outside of their own worldview. In effect, they become blind to any information that would free them from their inner and outer restricted reality.
"The negative focus on perceived enemies or opposition combined with the overlooked and unchecked power of consciousness and focus has been causing the world severe problems for a very long time only because we do not see the obvious.
"The solution is to understand that consciousness is altruistic.
"The people that seem evil don't believe that the human spirit is basically good, and that's the problem.
"My work is to explain that this is a scientifically validated fact in order to bring an end to global conflict and assist humanity in advancing into a new stage of incredible fulfillment, both private and public. That work begins with you.
"You can become a good or bad person in this life of yours — it is your choice.
"Yet, regardless of what you make of yourself in this life, your innermost soul is good. What you are at the deepest level IS good."
— William Eastwood
A philosophy with a heart and soul.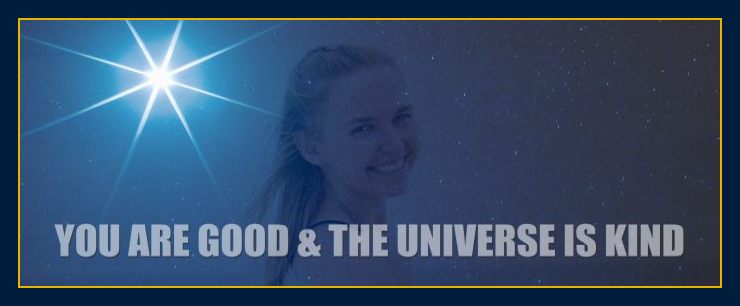 "The unexamined life is not worth living.
If you want to be wrong then follow the masses." —
Socrates.
A philosophy that WORKS LIKE MAGIC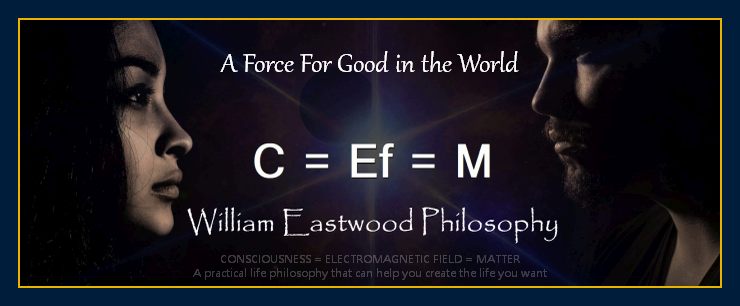 Each physicist's theory represents one important piece of the puzzle. If you combine them properly, they lead us to where we need to be. They lead us to a unique understanding of reality. It becomes crystal clear and obvious that your thoughts can and do create your reality.
---
You can get lost trying to understand consciousness by reading scientific articles. I offer links to some excellent scientific studies as a courtesy to you only. I know in simple terms that the physical world is a projection we each create with our own consciousness. If four people enter a room, there are four rooms. I figured that out over four decades ago.
Consciousness is irreducible and is both individualized and part of an unbroken field. Quantum mechanics is the study of that field of energy. Your consciousness has very deep, eternal meaning that cannot be measured with a ruler, and so all scientific studies will miss that part of the picture.
All consciousness is of an equal, amazingly high grade; and just so you know, your personality and individuality will never be lost. Who you are will survive death. I am not a religious person, because I will add that you are also good, and most religions will say you are evil.
Ignorance is separation from truth, and it is the closest thing there is to evil. Our civilization has been based on separation from truth for centuries and we therefore do not even know where we come from! That shows just how ignorant we are.
Our civilization has been reading reality backwards for thousands of years. You cannot understand reality by looking at the physical world because that world is a consciousness hologram that you are creating. If you follow most scientists, they will just get you more confused.
I provide hundreds of articles and over a dozen books in plain English, and you do not need to be a scientist to understand any of it. Use your heart and intuition. All knowledge is within you, and you are a portion of the Divine consciousness that forms everything. You are forever safe and loved, and this will never change, not for a billion years.
For those who are interested I often begin my articles with some science because it is important to use your intellect. For something to be true it must make sense to you both intellectually and intuitively.
— William Eastwood
Understanding will change the world as we know it. Either we accept new knowledge and thrive individually and collectively or we become overtaken by violence and other problems and spiral into our demise. Fortunately, we do have free will.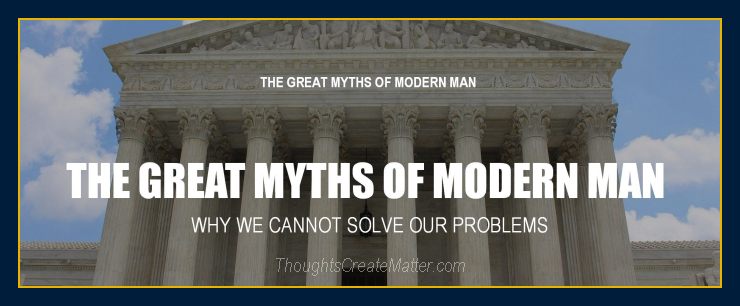 A philosophy that works like magic book store… 
Click above to learn more
QUANTUM PHYSICS MIND-BRAIN MODEL
Holographic reality and cognitive dissonance
---
I would be embarrassed to be tricked by my own thoughts, yet that is where skeptics are at if David Bohm is correct, and David Bohm is perhaps the most celebrated physicist in the world. If holographic reality theory is correct, the population of earth is trapped in a self-formed paradox and is thus forced to live in an illusion that prevents success and blinds us to the facts.
Holographic reality explains why there are so many different scientific theories, disagreements and conflicts in the world. Each person is projecting a holographic reality that mimics their own beliefs. In short, life mirrors our assumptions.
FIVE SCIENTIFIC EDUCATIONAL SITES — ONE PHILOSOPHY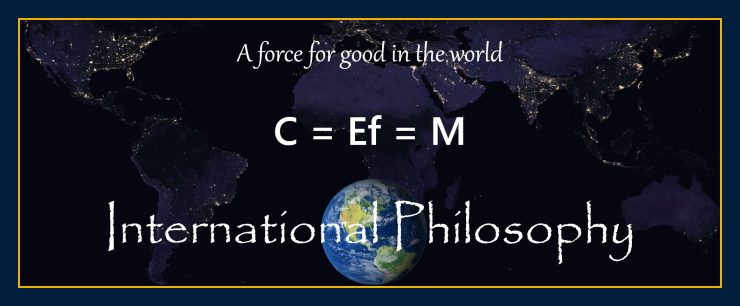 FEATURED ARTICLES & BOOKS
Article resumes.
What is cognitive dissonance?
---
Cognitive dissonance is the discomfort we feel when we are exposed to something new that contradicts our beliefs. Holographic reality contradicts just about everything we learned about reality and so it can cause discomfort.
However, it is reassuring in some ways. It implies that you created the positive experiences in your life. It gives you control over events.
What is the holographic universe?
---
The reality around you is a projection of the mind, brain and five senses, according to physicist David Bohm, who was a friend and colleague of Albert Einstein. Einstein called Bohm a "kindred spirit."
I arrived at the same conclusion 45 years ago through the study of subjective science, metaphysics or whatever term you prefer. I created the term "International Philosophy" to describe the practical life philosophy or psychology of application that I had developed during my 45 year study.
International Philosophy
---
The mind does filter perception on a conscious and subconscious level according to what you believe, think and feel. That alone will cause you to notice things that could help you achieve those goals you are focused on. However, so far, I have only mentioned perception.
The mind creates and projects. The projection is composed of consciousness. This view is supported by the science.
Reality is an ongoing projection, there are no beginnings and endings because there is no time, and each person is a separate dimension of reality created out of the substance of their own consciousness. When four people enter a room, there are four rooms. Each person collapses one room from an infinity of probabilities. The projection is created on inner levels of consciousness by what you believe, think and feel. This is international philosophy — the facts of reality, which I knew at age 12. With that as my starting point, the past 45-years have led to many practical insights that I share in my books and free articles.
Your senses construct the reality they perceive. If you do not see the objects behind you, they do not exist physically. There is a field of infinite probabilities behind and around you. When you turn to see what is there, in that moment you collapse an infinite range of probable events into one specific scene and set of physical objects and events.
Each of your five senses collapses the sense perception it is in charge of. Your eyes specify one probability visually. You are actually surrounded by an infinite field of probabilities, but your physical eyes can only tune into one field of probability at a time. When you use your physical eyes, you do not see the millions of probable realities that surround you in the spacious present.
All your senses are coordinated so each perceives the same probability. You senses are always on the "same page," so to speak.
This is backed by the science of Einstein's colleague, quantum physicist, David Bohm. It is also obvious from the double-slit experiment.
This is a subjective science that has a heart and soul. Consciousness is universal and fundamental. Consciousness projects itself into matter. The mind constructs the physical environment and the body. Being universal and fundamental, the nature of the universe hinges on the nature of consciousness, and consciousness is altruistic.
Individuality is a very real expression of consciousness, and therefore the individual is altruistic. By its very nature, consciousness is altruistic and intelligent.
We have an intelligent and altruistic universe that comes to know itself through its individualized portions. You are the portion of this infinite, intelligent and altruistic consciousness that wears your name. 
You are the portion of this infinite, intelligent and altruistic consciousness that wears your name.
Holographic film is unique in that if you smash it into pieces, each piece will project the whole image projected by the entire film before it was smashed. In the same way, the holographic universe paradigm tells us that the individual projects the whole universe. This is only possible because on deep inner levels the individual is connected to the entire universe. Individuality does not contradict unity. The altruistic intelligence of the entire universe is expressed through individuality. In a way, each individual is a different version of the universe.
Because the universe is of good intent, so is the individual. However, the individual is given freedom. This means that the individual can believe otherwise. When this happens the individual projects his or her beliefs into events that reflect the belief that the individual is not altruistic. The nature of your life reflects what you believe you are. Your life reflects your beliefs as to the nature of reality. If you believe that reality is cruel and competitive, then that will be your reality. This is the mistake the human race is making.
This is why Albert Einstein said that believing that the universe is friendly is so important.
In the holographic universe paradigm, we create our reality. Each individual is the author of their reality. When you believe that the universe is altruistic and cooperative, your beliefs are in line with the intrinsic reality of consciousness. If you believe that the universe is uncaring and that you are undeserving, then you project that set of beliefs as your reality. You are creating what you believe, think and feel. If your assumptions are negative, that is what you create and experience. This is why I say that we must believe we are good and base our civilization on this firm belief in our goodness.
In fact, because we have not been doing that we have division and chaos. Poor behavior, incarceration and division are a product of the negative and inaccurate mainstream materialism paradigm (materialism / physicalism) expressed as the beliefs, thoughts, feelings and resulting behavior of the individual.
You are a beautiful person and your nature is good. 
You are good and the universe is kind.
You must believe that. It is true.
International Philosophy
---
The unhappiness and division in America is due to Americans thinking they know it all. They have not found answers, happiness or peace because of their beliefs. The world's problems are a result of using the wrong scientific paradigm to try to solve those problems.
Your immediate reality is a composite of your own life force projected onto a platform that is like an invisible stage we share with others. We telepathically agree on where and when we are. These are the rules of the game we agree to when we enter the physical system (a specific range of electromagnetic frequencies).
You have full freedom to create whatever you want within the boundaries given. The intellect creates beliefs, thoughts and feelings and the inner self uses these as a yardstick to create events. There is a time-lag between subjective activity and its materialization. Emotions, however, manifest quickly. The time-lag protects you from having fearful and negative thoughts of your own manifest instantly. The momentum of other thoughts and emotions modify your fears so that they do not blow up in your face.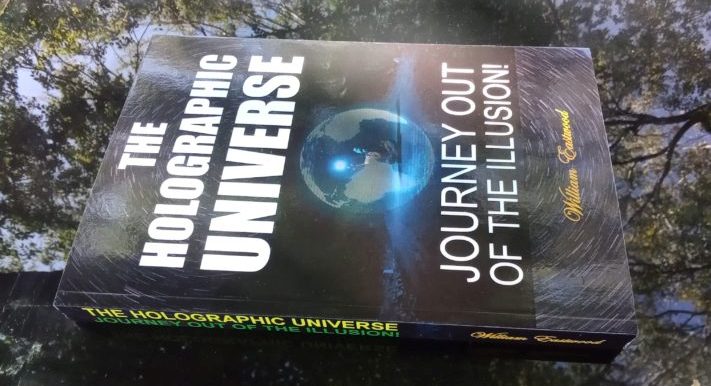 What is the main problem, that if solved, would make your life and the world right?
---
The problems you are dealing with in your life, the injustices, as well as world problems such as Vladimir Putin's war in Ukraine, climate change, the rising cost of living, bullying, the difficulty in achieving your goals and dreams, would all be solvable if the science of Albert Einstein's colleague, physicist David Bohm was understood and accepted.
SCIENTIFIC AMERICAN ON TRENDS IN SCIENCE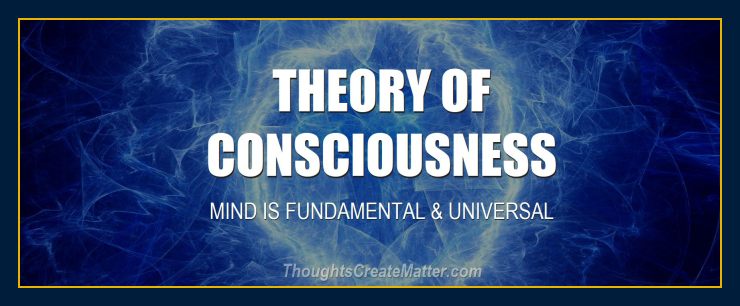 Cognitive dissonance according to Wikipedia:
Coping with the nuances of contradictory ideas or experiences is mentally stressful. It requires energy and effort to sit with those seemingly opposite things that all seem true. …some people would inevitably resolve dissonance by blindly believing whatever they wanted to believe.
---
Since reality is a holographic projection of our beliefs, it is often easy to believe what we project.  The everyday events we experience personally — what we see — perfectly reflects what we believe.
This makes convincing people of something this profound and illusive as holographic reality especially difficult. We must be able to suspend all that we were taught or consider that everything we learned in school could be wrong. If we are not open minded and cannot do this, it is because of cognitive dissonance.
FIVE NOBEL PRIZE WINNER'S FINDINGS
How does holographic reality work?
---
Holographic reality works in the same way that an old-fashion movie projector projects an image on a screen, through the mechanisms of the physical brain, the five senses project our environment.
I recommend everyone read this article (below).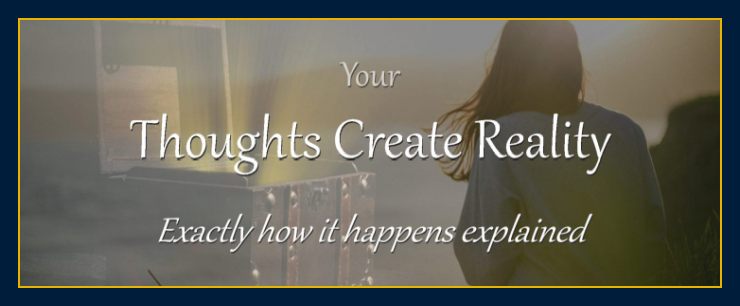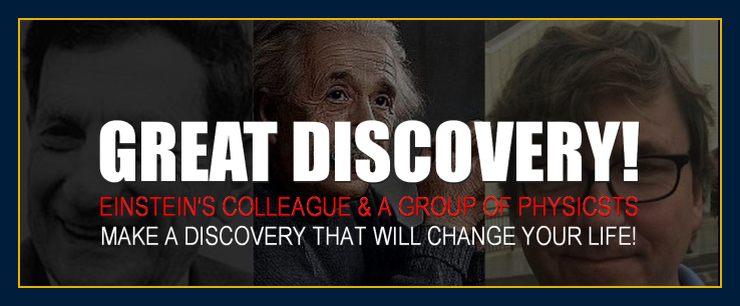 How are events a projection of consciousness and the five senses?
---
The nature of the projection is highly complex. A nonphysical projection system exists first and materializes the brain, the five senses and our physical environment which are being projected.
Another way of saying this, is that everything that exists physically, exists first on an inner level. The inner process creates the outer process. On an inner level consciousness creates matter. The inner process of creating matter materializes as our ability to project the appearance of matter via our brain and five senses.
You may want to read the previous sentence again.
What we experience as our physical environment is after the fact. This applies to the entire process or projection capability of the physical brain and the many complex, yet smooth functions that make projection possible. The flawless projection process is a reflection of a smooth inner process inherent in consciousness itself.
FIVE SCIENTIFIC EDUCATIONAL SITES — ONE PHILOSOPHY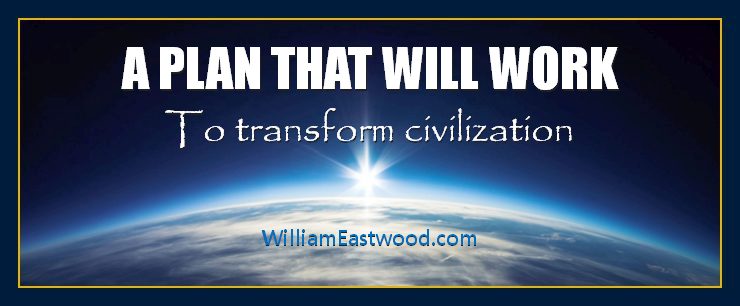 MULTI-SITE FEATURE ARTICLES
Article resumes.
Your inner intelligence materializes the brain and five senses to allow you to sense physical reality. There is no matter, only energy. We only think that objects are solid because of our sense of touch and because our hand cannot pass through the energy of which nonsolid objects are composed. What we think of as being a solid object, for example, is in actuality only a swarm of virtual nonphysical particles that form the seemingly solid object according to individual and collective belief as to the existence of that object. Our belief that the object is solid makes it impenetrable to our hand.
Scientists observe particles forming from an unknown source in the Zero Point Field.
Something happened in the 20th century that is going to change our civilization. Einstein and a group of great physicists went way beyond what we were able to understand at that time. A new picture of reality has emerged since Einstein published his theory of relativity in 1905. Quantum mechanics has proven elements of classical physics to be incorrect.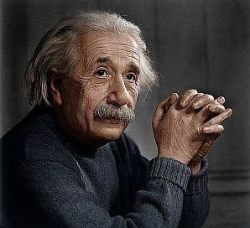 "Reality is merely an illusion, albeit a very persistent one."
― Albert Einstein
JOURNEY OUT OF THE ILLUSION
A guide out of the illusion.
Einstein's colleague and a group of leading physicists made a discovery that was never properly conveyed to the public. It was too profound to be accepted in the mainstream and threatened the elite. As a result, we were not made aware of this discovery and the inevitable implications it had for civilization itself.
There is a journey we must all take.
---
If we are going to create what we want in life and if we are going to survive as a global community, we must be willing to understand how we create our reality. This involves looking at the implications of what Einstein and a group of leading physicists discovered about reality that the media did not properly report to the world for a number of reasons.
45

EASTWOOD
45 years of research goes into every book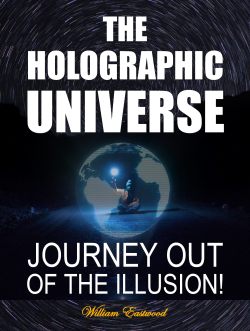 NEW RELEASE

"If you do good things, good things will happen to you."
— William Eastwood quote at age seven.
"When you buy a book here you are doing a good thing because all proceeds are used to help people struggling in over 170 countries. Our clients who do not have any money to buy books rely on you to fund this website through book purchases."
— William Eastwood
By purchasing through Lulu.com (above) you get these books DIRECTLY FROM THE MANUFACTURER and cut out the middleman! — most reliable source — fastest delivery — lowest price.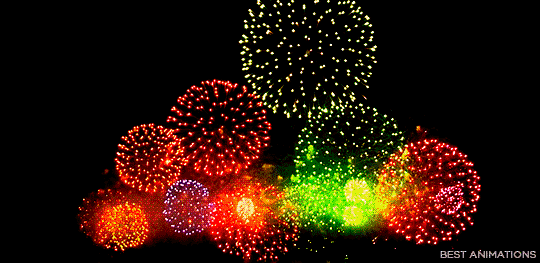 Holographic Reality: Events Are a Projection of Your Mind, Consciousness, Brain & Five Senses
---
© Copyright 2020, 2021, 2022, By: William Eastwood
Primary article concludes here.
---
Categories: Holographic reality, Events are a projection of your mind, Consciousness projects physical reality, The brain projects reality & events through the five senses, David Bohm Holomovement, William Eastwood & David Bohm holographic universe, Solutions & methods based on holographic universe, Consciousness creates matter & reality, Your mind projects events, You create your reality quantum physics. Learn why here on our site and in EN books
Holographic Reality: Events Are a Projection of Your Mind, Consciousness, Brain and Five Senses
The world is not paying enough attention to the science and even less to the implications of that science. There are methods to solve problems and achieve goals based on this new science people are not taking advantage of.
I can highlight what needs to be done, and what we all need to learn.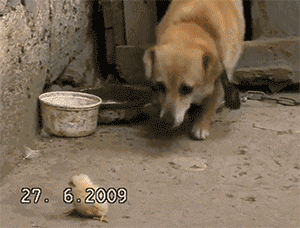 The concepts conveyed in this website are within these books.