---

Theory of Consciousness — Mind is Fundamental and Universal
---
What is the theory of consciousness?
How is mind fundamental and universal?
I will answer these questions now.
---
The new theory of consciousness states that nothing exists but consciousness. If existence began with consciousness, it is logical to conclude that consciousness could only produce more consciousness.
This is exactly what happened. Consciousness ultimately found a way to produce matter out of its own substance. Matter itself is a form of consciousness in the same way ice is a form of water.
This theory of consciousness being the one and only substance and ground of existence is the foundation of the new field of science as given on this site. The new field of science is in response to the fact that all that exists is a state of consciousness. It is necessary to create a new science because the traditional, objective science is not appropriate to a subjective reality. You cannot study or validate something that is subjective with an objective technology and scientific method,
Electromagnetic energy is fundamental and universal. Electromagnetic energy is consciousness or mind. Only consciousness can know consciousness.
Click above to learn more
CONSCIOUSNESS IS A STATE OF MATTER: MIT
---
Mind is another term for consciousness. Because consciousness is all that exists, the same is true of mind.
The entire universe is mind. The only thing that ever existed is mind. But this multifaceted and multidimensional infinite mind is primarily subjective. Native mind is not objective as in traditional religion ( a physical god), but is nonphysical intelligence that permeates all space and matter and forms all that exists. Mind forms a multidimensional universe and time and space itself.
Everett Hugh's multiverse fits my intuitive understanding of the universe consciousness creates.
Mind itself is therefore fundamental and universal. Quantum consciousness is one unbroken field of energy — mind. This tells us that everything is a manifestation of energy that is alive and contains intelligence — the definition of mind. Quantum mechanics has already established that energy and vast amounts of information are entwined.
NBC NEWS REPORT Universe Is Conscious
---
The purpose of our websites is to provide you with all you need to know to be successful in all areas—in intellectual and spiritual knowledge, business, finance, health, love and relationships.
Due to Einstein's theory of relativity and quantum mechanics introduced early in the twentieth century, scientists have discovered empirically that the principles of classic physics could not be correct.
The collapsing wave function, for example, introduces an observer (consciousness) and explains how the energy state of unlimited probable events is transformed into a single physical particle we can observe.
The new science after Einstein accounts for all the successes of the older classic theory and for all the data that are incompatible with classic principles (fixed time-space constraints).
QUANTUM PHYSICS MIND-BRAIN MODEL
Previous science serves as the foundation for our civilization and is thus like a locomotive barreling down the tracks that will not be stopped. Therefore, even though a new factual science proves classical physics wrong, you will find endless attacks and rationalizations on the collapsing wave function discovery online. For this reason, we point out the scientific studies and summaries you can trust that you may want to view.
COLLAPSE THE WAVE FUNCTION/MANIFEST
The collapsing wave function reveals mind-matter interaction which then leads to a new scientific paradigm, a new field of science, a new psychology and new and more effective methods by which to approach life and achieve goals. The collapsing wave function, for example, is evidence of thoughts (consciousness) manifesting, which then suggests a much easier way to create what you want in life, which is what we are providing you with here.
We give you a new psychology and methods of achieving goals.
Right here, right now, we are introducing a new science.
Click below for a simple explanation of what your thoughts are.
---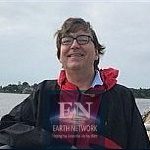 You can get lost trying to understand consciousness by reading scientific articles. I offer links to some excellent scientific studies as a courtesy to you only. I know in simple terms that the physical world is a projection we each create with our own consciousness. If four people enter a room, there are four rooms. I figured that out over four decades ago. We each project our environment through our brain and five-senses holographically, a fact that is validated by quantum mechanics.
Consciousness is irreducible and is both individualized and part of an unbroken field. Quantum mechanics is the study of that field of energy. Your consciousness has very deep, eternal meaning that cannot be measured with a ruler, and so all scientific studies will miss that part of the picture.
All consciousness is of an equal, amazingly high grade; and just so you know, your personality and individuality will never be lost. Who you are will survive death. I am not a religious person, because I will add that you are also good, and most religions will say you are evil.
Ignorance is separation from truth, and it is the closest thing there is to evil. Our civilization has been based on separation from truth for centuries and we therefore do not even know where we come from! That shows just how ignorant we are.
The entire civilization has been reading reality backwards for thousands of years. You cannot understand reality by looking at the physical world because that world is a consciousness hologram that you are creating. If you follow most scientists, they will just get you more confused.
I provide hundreds of articles in plain English, and you do not need to be a scientist to understand any of it. Use your heart and intuition. All knowledge is within you, and you are a portion of the Divine consciousness that forms everything. You are forever safe and loved, and this will never change, not for a billion years.
For those who are interested I often begin my articles with some science because it is important to use your intellect. For something to be true it must make sense to you both intellectually and intuitively.
The true facts about consciousness and the creative power of thought is beyond what most people are willing to consider. However, the benefit is that this knowledge allows you to control outcomes in your life.
This is a valuable knowledge to possess and why I have written numerous books to help people improve their lives.
45

EASTWOOD
45 years of research goes into every book
Earth Network: Founder William Eastwood
---
.
Paperbacks / eBooks DIRECT FROM MANUFACTURER.
By purchasing through Lulu.com (above) you get these books DIRECTLY FROM THE MANUFACTURER and cut out the middle man!—most reliable source—fastest delivery—lowest price.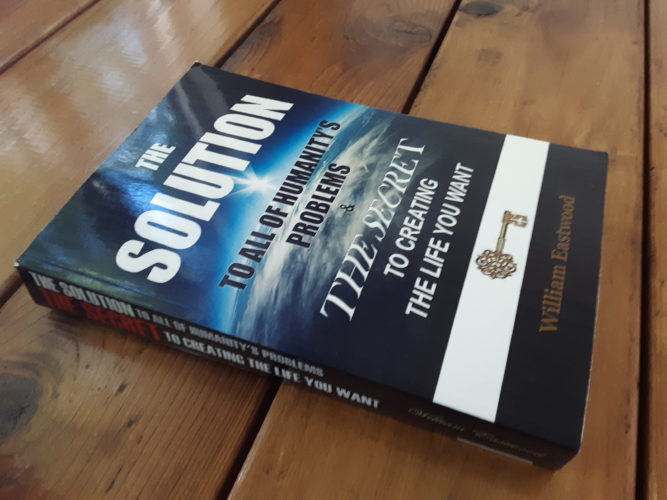 Click above to learn more
Orthodox science cannot correlate consciousness with areas of the brain. It cannot explain what consciousness itself is, or where it actually originates from.
45

EASTWOOD
45 years of research goes into every book
If you cannot afford a book at this time or are not familiar with the concepts, I have provided some recommended links below.
Click below to learn exactly how your thoughts create matter and manifest as events and objects.
At any time, matter can be completely changed by the activation of conscious thought. Your environment is a product of your thoughts and feelings. By projecting the specific thoughts and feelings that embody your desires you can immediately being a process of change. You are in control of your experience.
If the establishment refuses to change, I have a solution (below).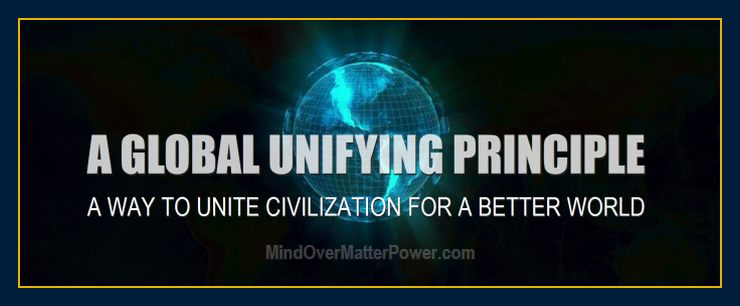 ---
There are many millions of conscious energy units in a single atom. These CEU's can be found in more than one time and space location at once. CEU's form fields of potential. CEU's also form your identity or non-physical self (soul, human consciousness, or whatever term you prefer).
Because atoms are made of CEU's, atoms have a fundamental and rudimentary sense of being but not the same sense of self that characterizes human consciousness. Nevertheless, an atom is aware of itself.
NBC NEWS REPORT Universe Is Conscious
We can explain consciousness to you and simple terms. It is what you are and the physical world is the result. In fact, the physical world is an expression of consciousness rather than the other way around.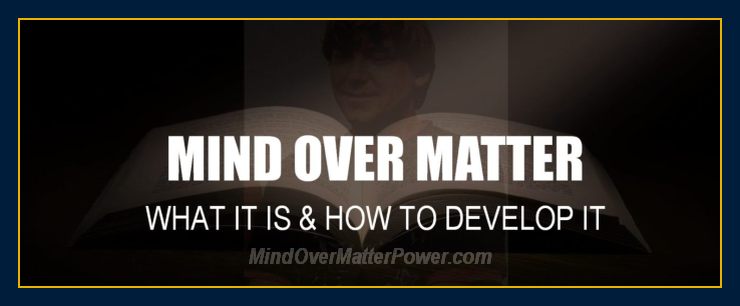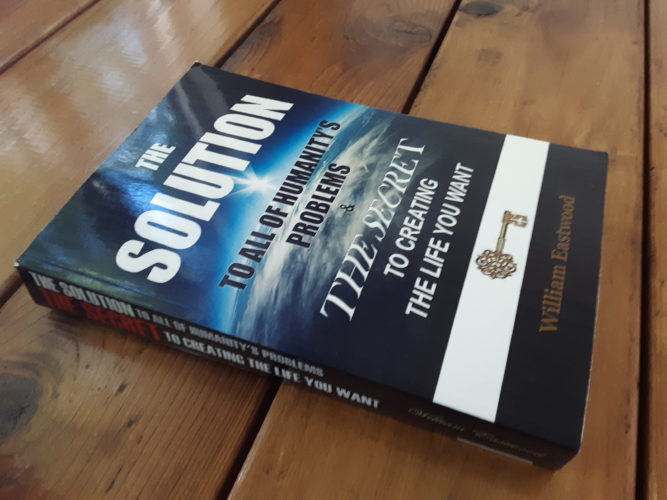 45

EASTWOOD
45 years of research goes into every book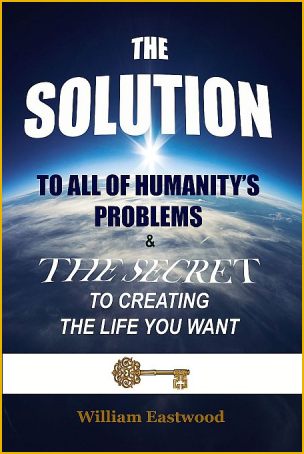 What is stopping our evolution?
---
Click above to learn more
Matter is a State of Consciousness: MIT
---
Fundamental means that nothing is more basic. Scientist cannot explain consciousness in terms of existing laws such as those that govern time, space, gravity, light etc.
Consciousness therefore, is either another fundamental phenomenon like those described above, or it is the most basic of all fundamental phenomena and gives rise to other fundamentals.


45

EASTWOOD
45 years of research goes into every book
"What Is the Cause of..."
Follows the ideas in "The Solution..." but more advanced. Explains the real cause and solution of all personal and social problems, as well as methods to achieve goals based on holographic universe theory.
Solve YOUR problems and the world's problems at the same time. Nothing else like it exists in the world. We now have a profound method and means to dissolve global problems and achieve our goals.
This remarkable new way of looking at the universe is supported by two of  the  world's  most  eminent thinkers ― Stanford neurophysiologist Karl Pribram, and University of London physicist David Bohm, a former protege of Einstein's.
.
Paperback / eBook DIRECT FROM MANUFACTURER - most reliable source -fastest delivery - lowest price
Click above to learn more
Consciousness creates time, space and matter
All systems possess some degree of consciousness because consciousness is the source of all systems. This doesn't imply that all systems think like humans do, but it does tell us that some form of awareness exist throughout the universe, including in basic particles such as photons.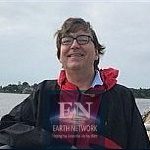 Every time you exercise your free will you are choosing between probabilities. The famous double slit experiment in physics reveals that all paths we can take are taken, yet we can only observe one at a time.
The double slit experiment shows that an electron will take multiple paths to traverse a path from point A to point B. However, only one outcome can be physically observed.
When a scientist observes "an electron," it collapses from all possible positions which the electron could occupy to a single position.
Those probable states of the electron do exist in what I call the field of probabilities. From our perspective the infinite probable paths of electrons and events are non-physical probabilities. However, from the position of a probable self (who is physical in his/her reality) you or I would be a probable self.
If you decide on doing something you know you are very good at but have not done much of, like pursuing a hobby you have neglected, you may notice that you learn very fast. This is because in another probability you have already developed the skill.
We draw skill and knowledge from probabilities all the time. I have lived my entire time on earth accordingly. We juggle probabilities every day as we make decisions and weave in and out of probabilities.
This knowledge offers us the key to manifesting anything, be it a desired skill, situation, condition, event or object.
Quantum physics is the study of life and it is extremely simple when we look at it this way. Without the existence of probabilities, we would have no sense of free will.
Consciousness and mind are continuous
This means you are connected to everything around you, and everything around you is connected to you.
The fact that everything is connected does not imply that there is no individuality. It means that you are an individual that is connected to the rest of the universe.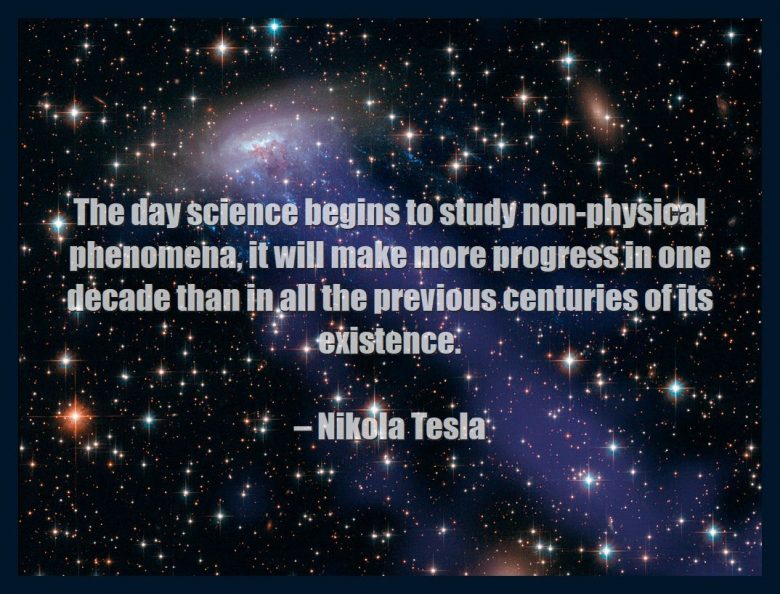 Click above to learn more
Click above to learn more
The implications of an objective science in a subjective universe
The implications of of an objective science attempting to describe a subjective universe is that virtually all accepted Western science is incorrect. We have been building our sciences and civilization on a faulty foundation.
This has happened primarily because of the scientific method. The scientific method relies heavily on physical proof, and because you cannot easily prove nonphysical consciousness with physical proof, evidence compiled favors the physical.
Scientists know that all matter is composed of electromagnetic fields. However, scientists do not know what electromagnetic fields are. I will tell you what they are. Electromagnetic fields are quantum consciousness.
Science Does Not Know What Fields Are
A single quantum wave holds enough information to contain all the memories of your entire life. Complex systems such as a quantum wave and field, therefore, strongly suggest the existence of consciousness. Over the last 100 years science has learned that all systems are complex, and so it is natural to conclude that all systems could contain consciousness.
The world's most credible scientific evidence is right in front of us.
An explanation of how consciousness creates matter is inherent in wave-particle duality, the greatest scientific discovery of all time.

In his 1924 Ph.D. thesis and groundbreaking contributions to quantum theory, Nobel Prize winner, Louis de Broglie postulated the wave nature of electrons and suggested that all matter has wave properties. This concept is known as wave–particle duality, and forms a central part of the theory of quantum mechanics.
De Broglie's wave–particle duality is extended to all particles and the laws of nature. 
Does matter form the wave or does the wave form matter? It is pretty obvious what the answer is.
Your body's motion does not create the idea to move.
As all acts are preceded by an intent, be it on a conscious or subconscious level, all actions which form events are a result of information within the wave.
Old science is blazing a trail in the wrong forest. This happened because the traditional and fairly simplistic scientific method could not demonstrate something more fundamental than matter with material methods of discerning facts.
Consciousness creates the very instruments scientists use to prove facts, as well as the scientist in his deliberating mind. A science of consciousness and theory of consciousness must be developed. However, the way scientists are trying to go about this will never work. Only consciousness can penetrate consciousness to discern its characteristics and meaning. The physical instruments that objective science tends to rely on are a barrier to this form of direct penetration.
Only consciousness can explore consciousness. Consciousness will be the vehicle of exploration in the future. Physical instruments will be considered primitive methods of investigation.
We will explore multiple universes with our consciousness and will return with information to share with others. This will become the future field of science, and will be very advanced.
Will no longer be traveling around the surface of reality, but we will be projecting our consciousness through the universe and gaining viable information beyond that which we are capable of with our current primitive science.
We will also be creating with consciousness. This will be an advanced scientific process of manifestation, rather than a haphazard unconscious creation by default which our ignorance forces us to use now.
Consciousness is the most basic fundamental property. Consciousness gives rise to everything. Until scientists are willing to consider this, they will  be unable to to make the leap from objective traditional science to a science of consciousness.
Once you see consciousness as the most fundamental, then much of what is included in the standard paradigm becomes non-essential. There is not much that remains intact once we see consciousness as being fundamental. We must throw our traditional sciences out the door.
Consciousness science will even change our moral values and economic system. Nothing will be left untouched.
I am a practical person, and I want to make a philosophy work. The objective of my articles, therefore, is to help you create the life you want.
Click above to learn more
When you break holographic film, you can see the complete image (to be projected) in each piece. As Einstein's friend David Bohm explains; like fractal cosmology, this is a characteristic of the universe itself. Reality itself is holographic and the Universe is one unbroken field of energy.
Each person, therefore, has the knowledge and potential of all consciousness and the entire Universe within them.
The solution to any problem you may have is within you and known by your inner self. By focusing inward and using suggestion you can find the answer to any predicament or problem.
Each portion of the Universe actually contains the knowledge of the whole. Each Unit of Consciousness (CEU) can recreate the entire universe. Since you are individualized Consciousness, the same principle applies to you.
45

EASTWOOD
45 years of research goes into every book
ePub: (eBook)
"This is a clear and concise book on exactly how to manifest what you want in life. However, this is far more than just a manifesting book — it introduces you to the future of humanity and metabiological evolution.
Based on a 45-year study.
Citing the world's most credible & advanced science.
Extremely well-written.
Loaded with information.
Simple and easy to understand.
 ONLY $4.99!
.
eBook DIRECT FROM MANUFACTURER - most reliable source -fastest delivery - lowest price
Click above to learn more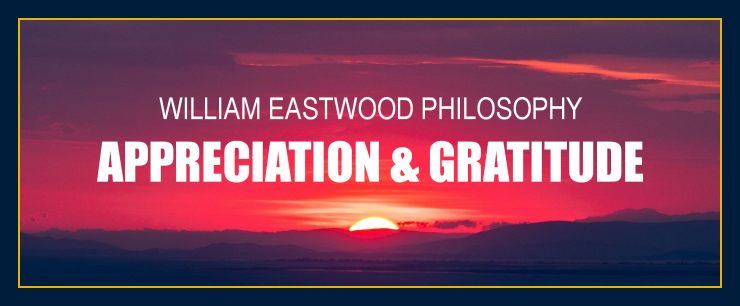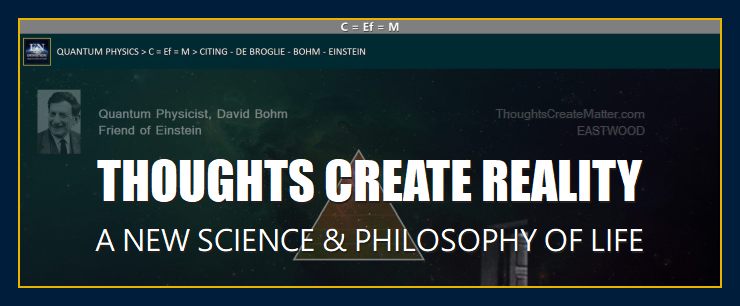 45

45 years of research 
Over 200 free articles
Become powerful.
Create wealth.
Manifest your dreams.
The most generous advice.
The most experience.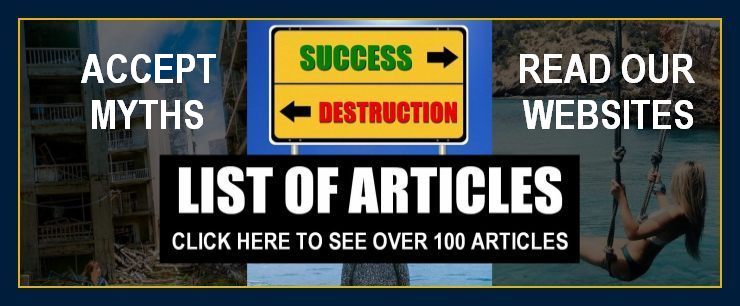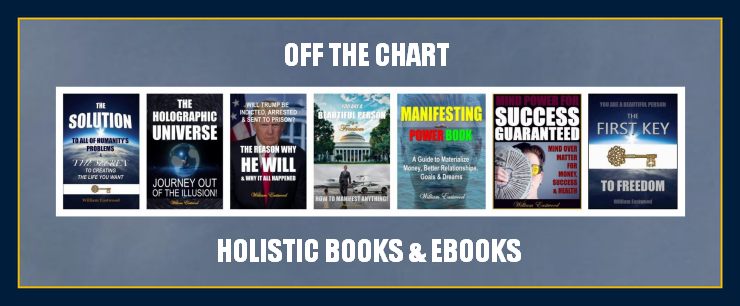 45

EASTWOOD
45 years of research goes into every book

The Solution to All of Humanity's Problems 
& The Secret to Creating the Life You Want
NEW EDITION
6" by 9" paperback: 450 pages.
Earth Network: Founder William Eastwood
---
.
Paperbacks / eBooks DIRECT FROM MANUFACTURER.
By purchasing through Lulu.com (above) you get these books DIRECTLY FROM THE MANUFACTURER and cut out the middle man!—most reliable source—fastest delivery—lowest price.

---
MIND POWER FOR SUCCESS GUARANTEED

-

Mind Over Matter for Money, Success & Health
NEW EDITION
6" by 9" paperback: 228 pages.
When you get this book, you get to have what you want in life. When you apply the simple principles within this book properly you activate a magical internal process that manifests your desires. You get a result like the Cinderella story. Magical transformations and events occur.
The principle of selecting probabilities is backed up by Einstein's relativity and "Many-worlds Interpretation" of quantum mechanics which is hugely popular among physicists.
Overnight success is possible when you have SUCCESS GUARANTEED!
---
eBook version

MIND POWER FOR SUCCESS GUARANTEED - Mind Over Matter for Money, Success & Health
NEW EDITION eBook (ePub)
PRICE: $4.99
Create events in your life as miraculous as in the Cinderella story..
Controlling what happens next in your life is easy once you understand how time and space really work. You do not progress in one world from birth to death. You are really in a field of unlimited probabilities projecting who you think you are into the physical movie we call life.
Selecting the events you desire is as easily as clicking on the movie you would like to watch on your TV. The principle of selecting probabilities is backed up by Einstein's relativity and "Many-worlds Interpretation" of quantum mechanics which is hugely popular among physicists.
Become who you want to be overnight with SUCCESS GUARANTEED! An intensely satisfying EN book to help you succeed in life.
---

EN's Course
You Are a Beautiful Person - Key to Freedom
EN'S manifesting course
6" by 9" paperback: 358 pages.
EVERYTHING YOU NEED TO CREATE THE LIFE YOU WANT!

Reveals how you can manifest any reality you desire.
Put an end to all your limitations & acquire the knowledge you need to create all your desires. The best of everything includes the full range of subjects in the four EN websites. A lifetime worth of learning, and all of William Eastwood's teachings.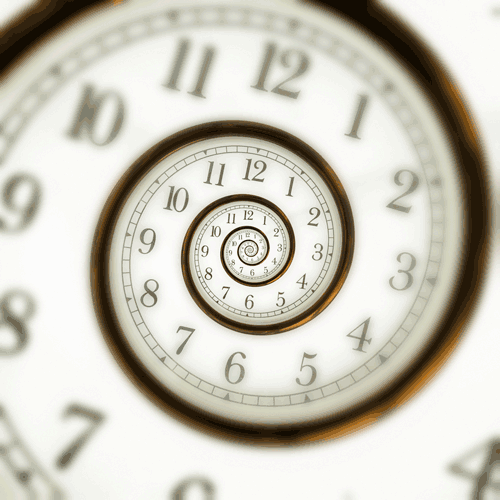 The past does not create the present. Nothing is as we were taught, there is a new art and science to be learned. You exist at the center of a web of probabilities. Each thought and emotion you have will alter what manifests next in your life. If you are adamant about having what you want in your life you had better get it right.
If you follow the masses, you will be as a sheep led off a cliff by the great myths of modern man. Do not gamble your life on majority belief. Your life is too precious. There is no time to waste. Basis of THE KEYS, guidebooks on how to free yourself of all limitations in life.
---
eBook version

EN's Course
Are a Beautiful Person - Key to Freedom
EN's manifesting course
eBook (ePub) PRICE: $7.99
Imagine what a life of complete freedom, and abundance of whatever you want, would be like. This course will show you how to obtain this level of freedom from all limitations.
Achieve the highest level of manifesting ability. Not enough money or love? Unfulfilled relationships? Unrealized dreams? If you wish to have freedom from all limitations, this is your prayer answered. Previously undisclosed powerful material. Basis of THE KEYS, guidebooks on how to free yourself of all limitations in life.
---
A New Series
Rather than publishing just one large course I am publishing some of the best material I have into a series of affordable Keys.
The Keys will contain the philosophy I've used for 44 years. I've learned how to make the metaphysics work and I want to pass on what I have learned to you. Your beliefs, thoughts and emotions do create your reality, but application is crucial. It is too easy to make a mistake and the cost of mistakes is too high. Make sure you get it right by ordering the First Key.

The First Key
to Freedom
The EN course continues: 118 pages. 6" by 9" paperback
The EN course continues: Be free of all limitations in life. No more problems and obstacles. Have everything you want in life. This is the guide that will get you there.
Insights on how to apply the principles of new science and new psychology. Simple and easy to understand. Real life examples, affirmations and guidelines.
Realization of your goals and desires is a simple process. You have a magic genie. Your thoughts and emotions manifest. What could be better? Life can be good.
Get The First Key & onto the road to your dreams.
---
eBook version
The First Key 
to Freedom
The EN course continues: eBook (ePub)
Price: $3.99
You are not moving through time and space, you are projecting a physical "movie" you enter into. Your beliefs, thoughts and emotions create your reality. This simple guide show you how. Master the process of conscious creation.
With a magic genie inside you, anything is possible. Specific positive thoughts and emotions will manifest as specific positive events, but their is a time lag and science involved. You have to know how it is done. When William Eastwood explains how to master the process, goals and desires can easily be achieved.
Don't hesitate, get The First Key now and get on the road to your dreams.
---
KNOWLEDGE IS POWER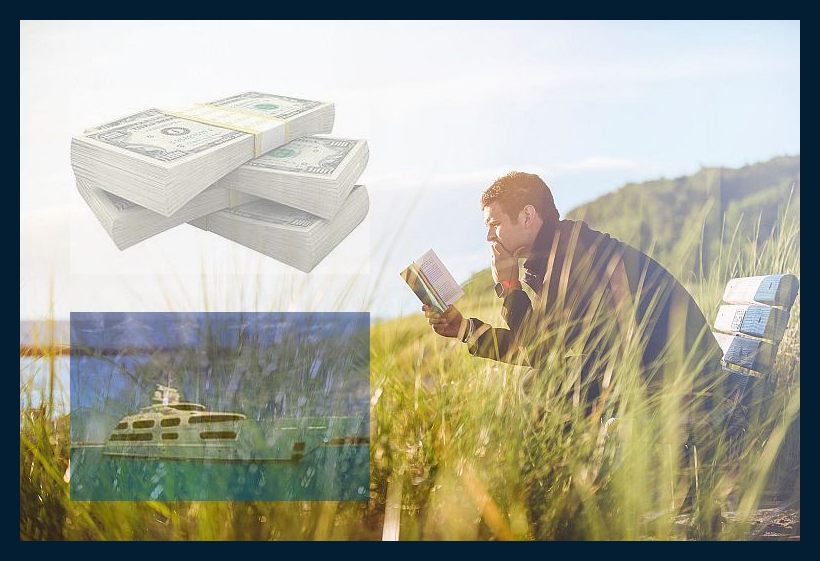 ACQUIRE THE ABILITY TO CREATE THE LIFE YOU WANT
DEVELOP CHARACTER & ATTRACT WEALTH & LOVE
Read a powerful manifesting book outside or by a warm fire.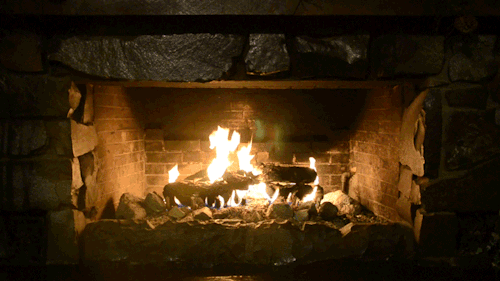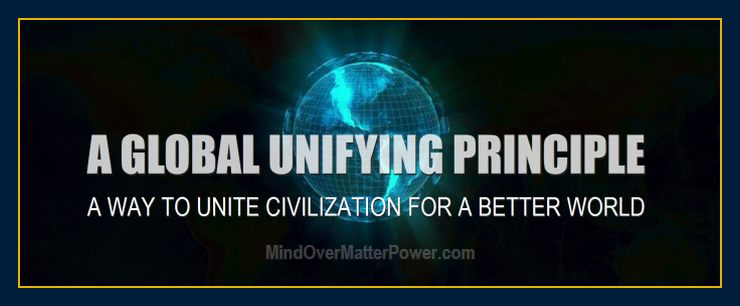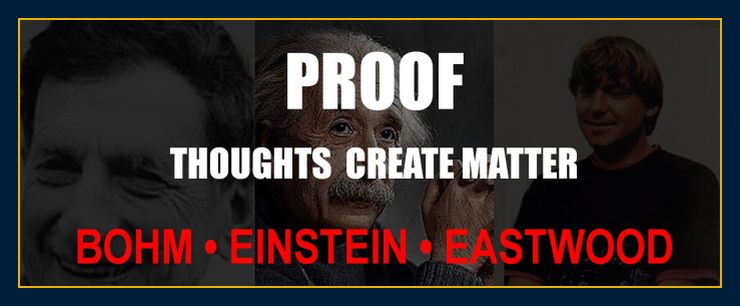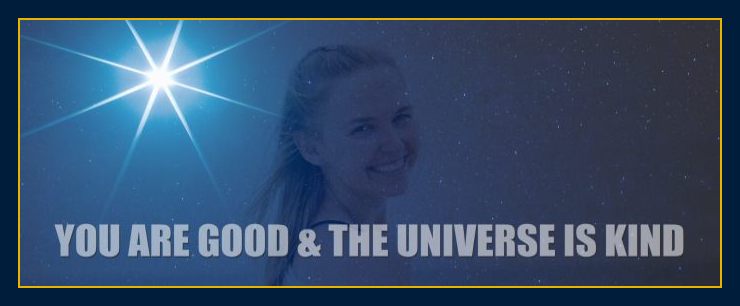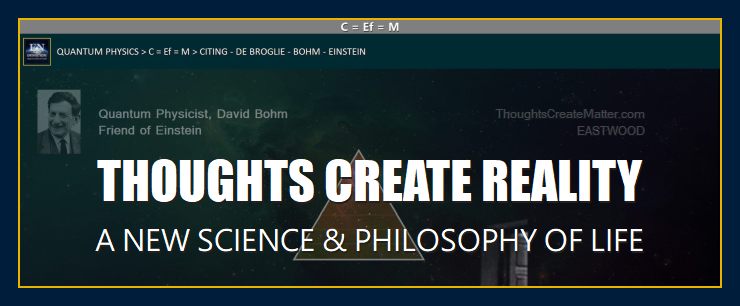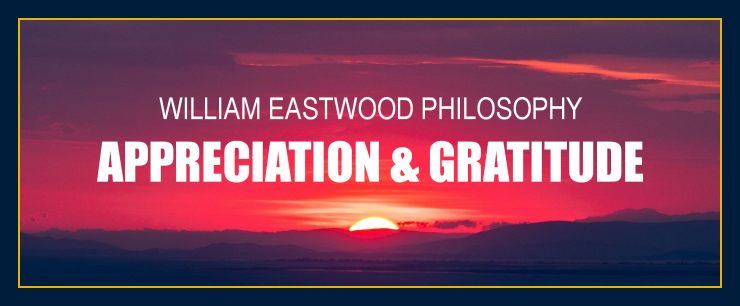 45

EASTWOOD
45 years of research goes into every book
What happened?
---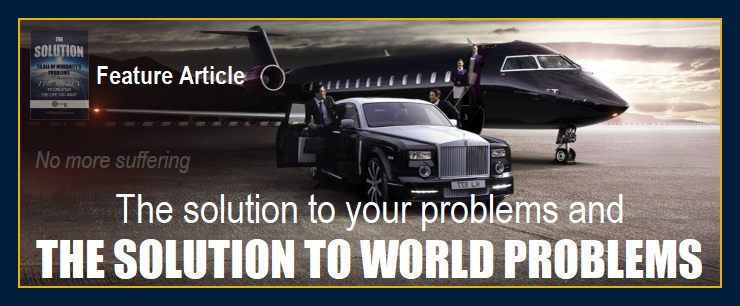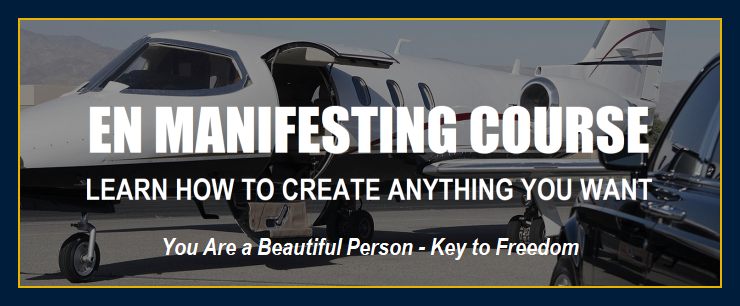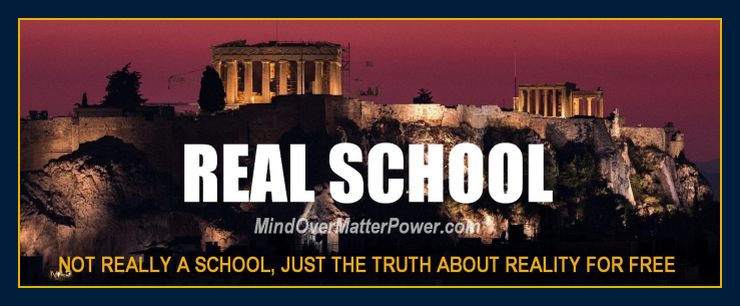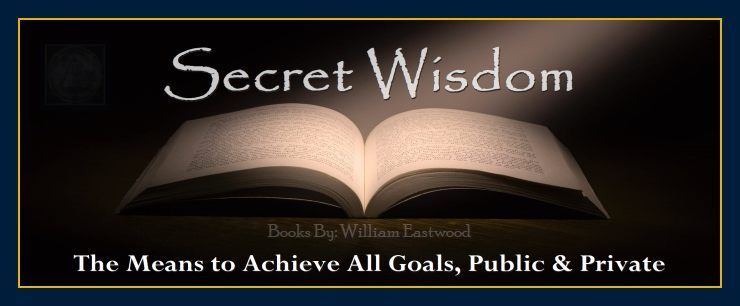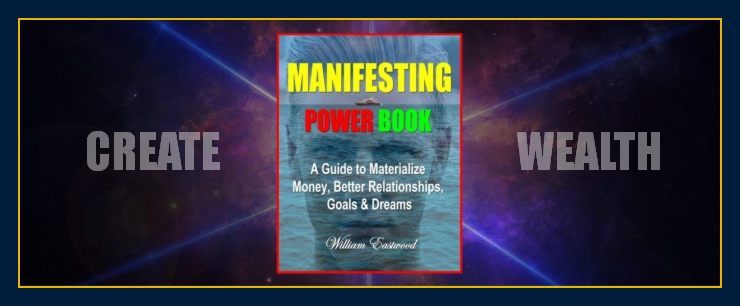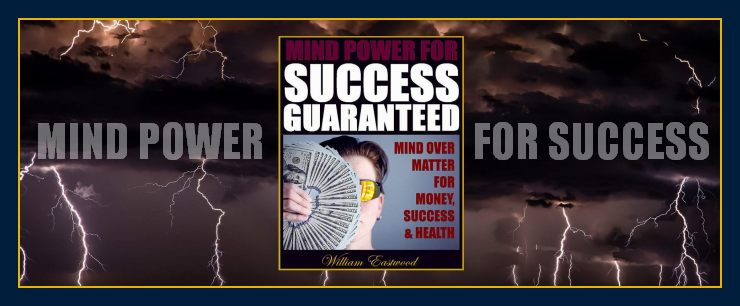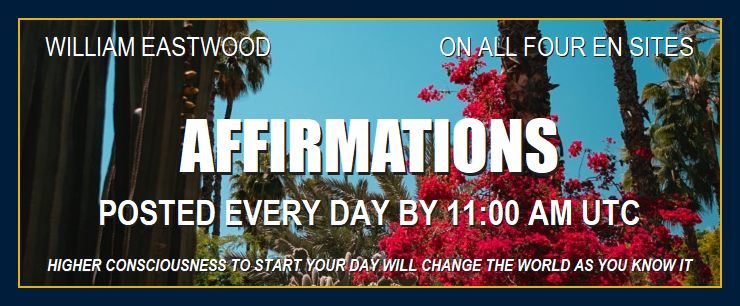 Click on the spinning globe at the top of any page to go to the day's affirmation page.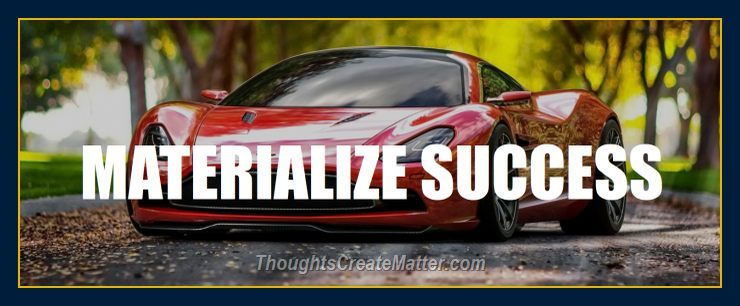 .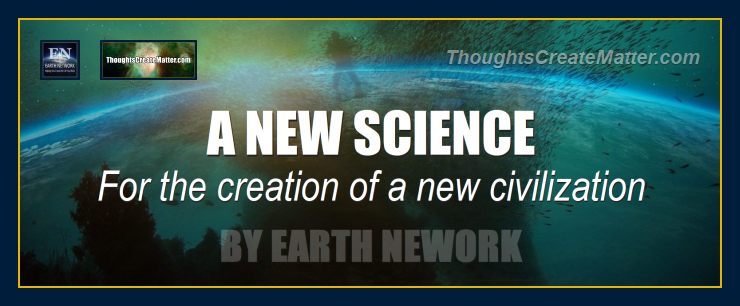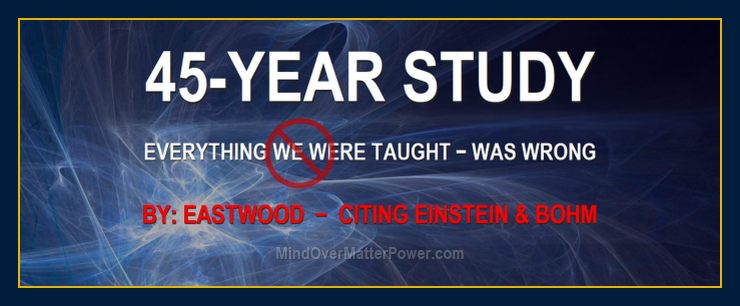 Our four sites.
---
Click above to learn more
---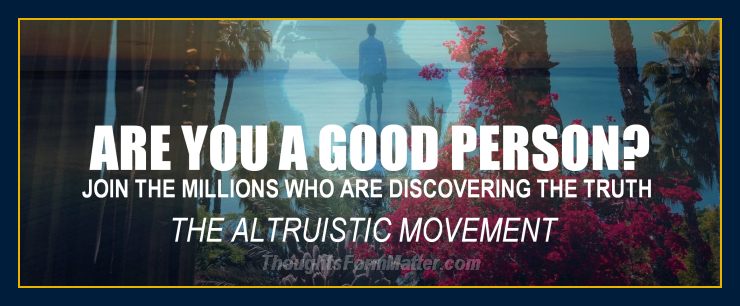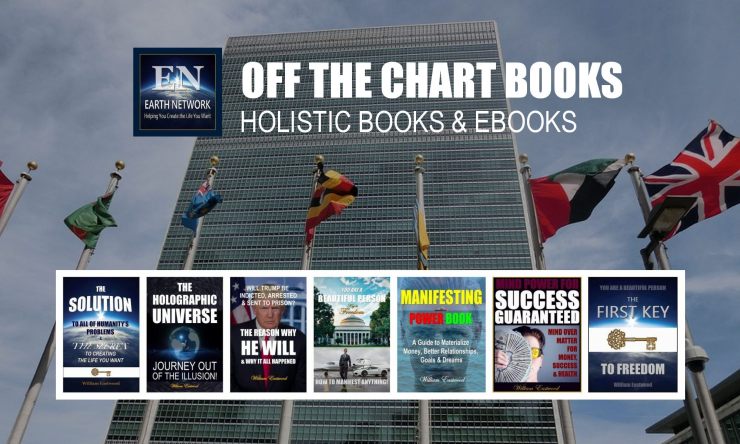 What do you want to create? Eastwood's methods of achieving goals are based on new scientific paradigm of University of London physicist David Bohm, a former protégé of Einstein's and over 45-years of research and application. These methods work. Begin now to create the reality you have only dreamed of with William Eastwood as your guide.
There is a story behind this site and books. There are huge changes taking place in the world. The forerunners are running up against those barriers that prevent progress in the world.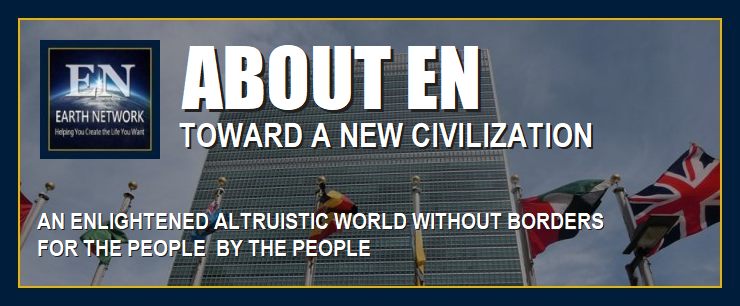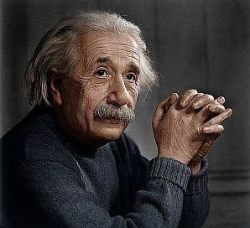 "Great spirits have always encountered violent opposition from mediocre minds."
― Albert Einstein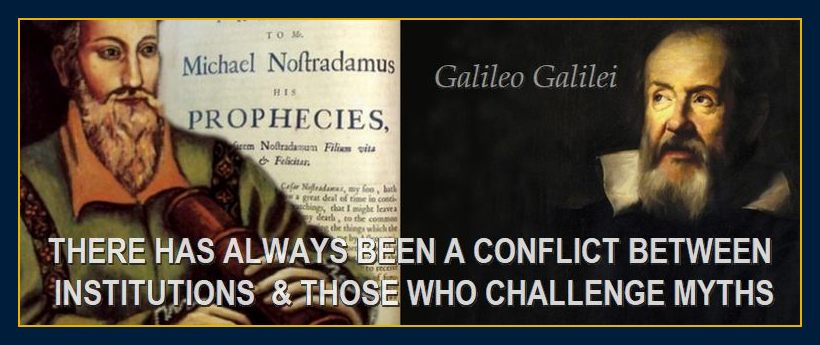 My story is success against all odds. ThoughtsCreateMatter.com is awakening humanity.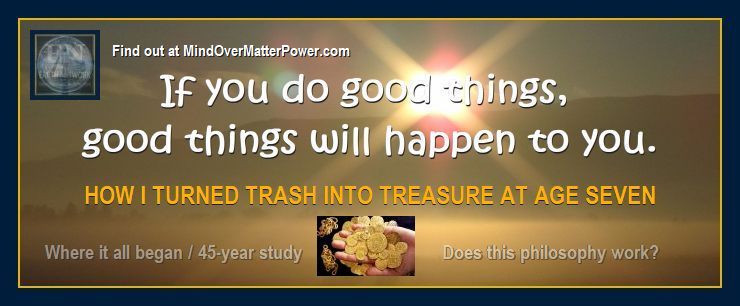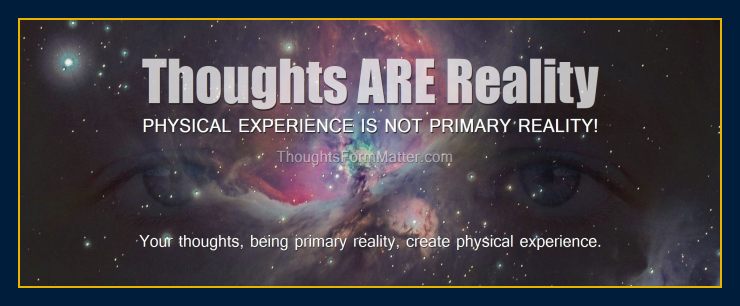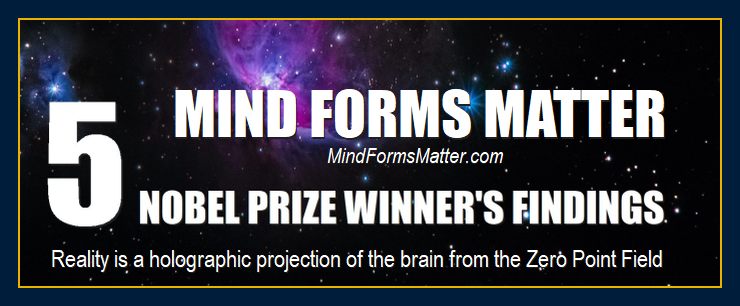 The current state of the U.S. and world is not so great. Learn the cause of what is happening.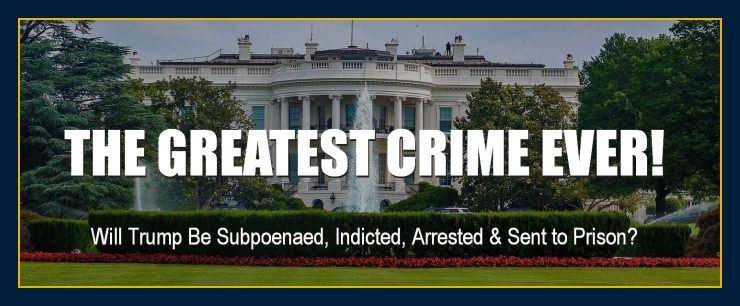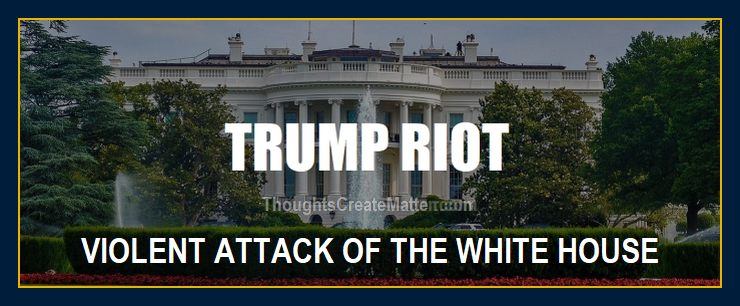 .
.
Take your country back from primitive superstition, violence and ignorance.
Enter a better future
Knowledge can change the world as we know it.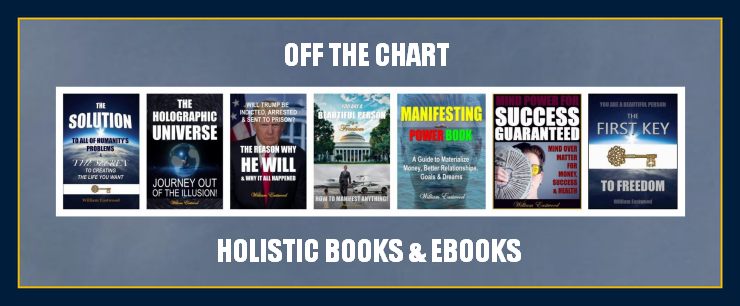 EN FOUNDER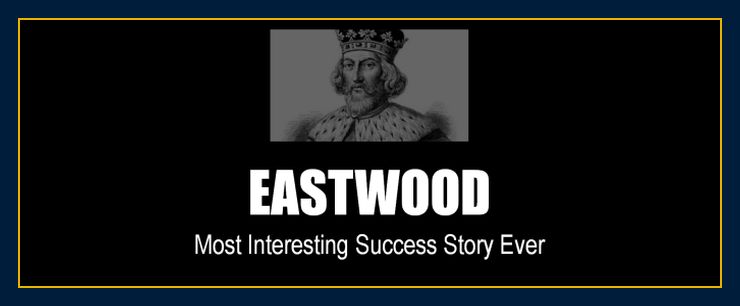 "I have an amazing lineage, but other than that, there is nothing that makes me special that does not belong to every other person on earth. I have achieved what I have because the principles I offer work and I am tenacious. That's all there is to it."
— William Eastwood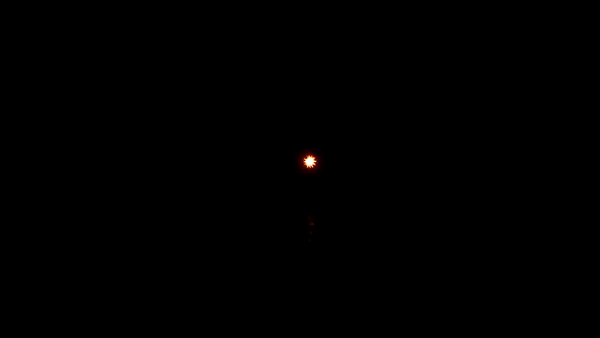 Theory of Consciousness — Mind is Fundamental and Universal
Copyright © 2019, 2020, By: William Eastwood
Primary article concludes here.
---
FOUR SCIENTIFIC EDUCATIONAL SITES — ONE PHILOSOPHY
A singleAMAZING philosophy!
100's of articles!
4 EN websites!
They are meant to be used together.
Click between them!
Click below for list of articles.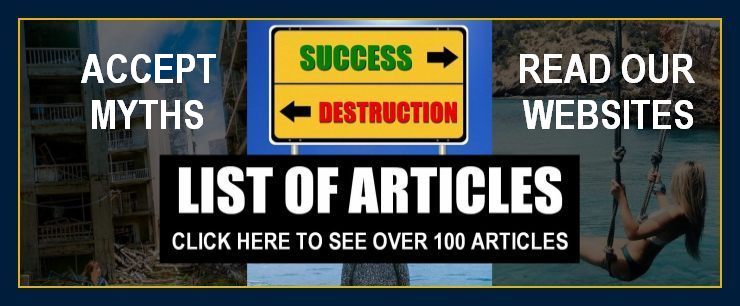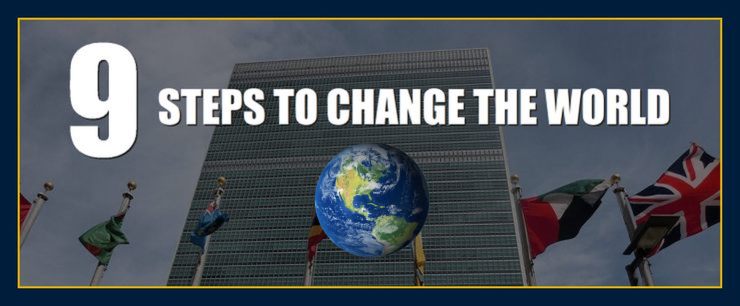 Thoughts Create Matter Links
---
Categories: Science of consciousness. Theory of consciousness. What is consciousness? Where does Consciousness come from? Is electromagnetic energy consciousness? Does mind create reality?  Do your thoughts create matter? Click on our site and books to learn more.
Theory of Consciousness — Mind is Fundamental and Universal
What is consciousness?
Consciousness is not just the act of perception, it is the stuff of reality. Perception and reality are the same thing.
The concepts conveyed in this website are within these books.