---

Independent Thinking Skill: A Desirable Ability in a World of Disinformation
---
What is independent thinking skill?
Why is independent thinking ability important in a world of disinformation?
I will answer these questions now.
"Someone who is an independent thinker may end up in a far different place than his fellow countrymen. This may invite ridicule and attack from the most low-minded of the people.
The divergence is like a vine that has grown in a different direction, perhaps toward a more truthful sun."
— William Eastwood.
What is independent thinking skill?
---
Independent thinking skill is the ability to be an individual in your worldview and thinking rather than just accept what everybody else thinks. It is the ability to stand apart. It is confidence in yourself and your judgement. It is a belief in yourself above others. It is a healthy way to be. It will make you feel good about yourself.
You do not have to see everything the way others do to feel safe and comfortable, or to fit in and belong. Bullies insist that you believe them even when they are degrading you or your friends. If you are weak, you follow along, but if you are strong you are an independent thinker.
Do you belong to a culture of derision? Are people you know bias? Are they trying to make themselves or the politics they believe look good by making everyone that thinks differently look bad, or wrong? These are not independent thinkers.
Independent thinking does not mean you have to be rude and stomp on the beliefs and ideas of others. Independent thinking is the ability to listen to and hear what each individual says, even if they are a social outcast. You can learn from everyone. Even if all you learn is what not to believe or what you do not want to be like, then you have gained an insight from listening. And if what you hear sounds profound, then you may be onto something that can change your life for the better.
If you are a confident independent thinker, you do not have to have everyone agree with you. If you are always trying to convince others that you are right, then you may be coming from a place of weakness.
People become defensive when they are told they must be a certain way, think like someone else or believe the local religion, cult or gang. Even if they are given facts and good advice, they will not accept something that feels intrusive or goes against what they believe.
If a person has preconceived notions about life or important issues, they may have trouble learning, and if they cannot absorb new ideas, they are unlikely to be right most of the time.
People who have grown up in a church or line of thinking that is closed and have managed to break free may have the perspective needed to help others and to understand the power of worldviews. However, people often move from what looks different on the surface to a belief system that is actually similar to what they left behind.
A religious person who believed people are sinful may become scientific and believe that people are flawed. The negativity is reinforced rather than dispensed with.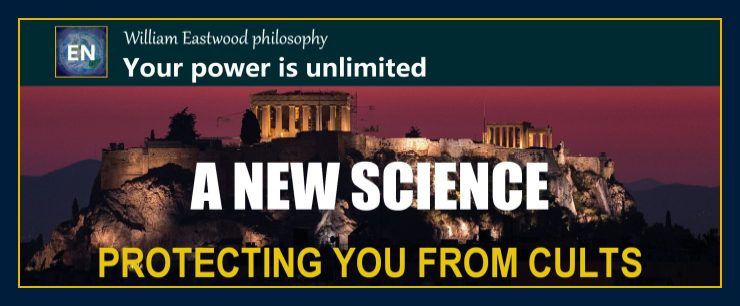 Why is independent thinking ability important in a world of disinformation?
---
Independent thinking ability is important in a world of disinformation for obvious reasons. We have all seen children in Afghanistan or some other country who received no formal education but instead were taught to hate Americans. They grow up with guns and willing to carry bombs so long as they are able to kill someone they do not like.
A person who believes humans are bad will always justify harm. It is better to have tolerance, to listen to other people to learn why they believe people are so bad, and then question those beliefs. People who accept others and travel learn that people are kind all over the world.
Being kind to people and happy is better than killing people and being angry and hateful.
Albert Einstein
---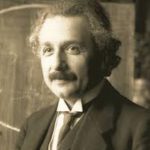 "The most important decision we make is whether we believe we live in a friendly or hostile universe.
"The most important question a person can ask is, 'Is the Universe a friendly place?'"
― Albert Einstein
We need to develop independent thinking skills in a world that is increasingly falling prey to disinformation.
The source of false information may come from a cult or accepted mainstream thinking. Independent thinking requires we are not source bias.
The reason why people believe Trump's lies and do not trust democratic elections is because our education system does not teach people to think on their own.
People who believe disinformation are not able to discern what is accurate and what is not due to lack of perspective. Or they may have little experience with different ways of interpreting worldviews. Their mind may be closed to novel ways of living and believing.
Do you think as yourself, rather than conforming to what others want you to think, say, do or be?
U.S. President Joe Biden says climate change is a clear and present danger. Do you deny that climate change may be happening because of your political or religious affiliation?
Independent thinkers are refreshing because they offer us new ideas. They use their own lens to filter information or to remove filters to see things through another lens. Independent thinkers don't allow other people's thinking to become their thinking or to cloud their vision. They don't adopt information "as is" unless it already fits in with the worldview that they hold. And if information does not fit their worldview, they will be able to change their worldview if necessary.
It takes courage to have your own thoughts, to be an independent thinker. Saying something different from the majority or a loud minority can make you feel vulnerable. A need to feel safe makes people vulnerable to group thinking, but this is a way of being that lacks insight, originality and integrity.
Safety is not in numbers. Safety is in truth, even if it rocks the boat initially. Those who are original persons gain credibility and respect. Advocate for yourself, and demonstrate your leadership, but listen to others and be compassionate.
If you are in the wrong paradigm, you need independent thinking skills. News reporters replicate news streams and rarely reinterpret what they hear through the lens of their own worldview. Evidence is replicated to come to the same conclusions. It all says the same thing even if the words are different.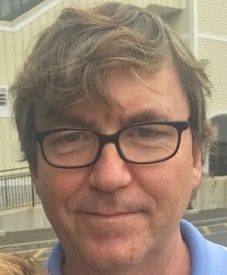 "The new paradigm explains why the new paradigm cannot be accepted; thus we have a paradox. Until acceptance occurs, acceptance cannot occur."
— William Eastwood, author of "Holographic Universe — Journey Out of the Illusion".
How do you know if something is true or false? When you research a subject, do you become knowledgeable or do you just become scripted in what others believe, which may even be wrong?
How do you know if you are even in the right paradigm? Checking credentials is checking what other people believe.
Looking for a person's professional qualifications is looking for information that agrees with what others believe. Independent thinking makes you less likely to fall prey to a cult or to mainstream beliefs that are false assumptions.
Pay attention to your intuition and how worldviews work.
The people around you want you to agree with them. If you decide to agree and if they are wrong, then you are compromising your integrity. You are not an independent thinker but someone who is easily influenced.
You can look at situations differently. You can go deeper in your thinking and question the assumptions on which current thinking trends are based.
You do not want to be different for the sake of being different or making other people wrong. But you are meant to judge if the beliefs of whatever group you belong are accurate.
Someone who believes what others do just because they believe it is a sheep and not an independent thinker. An independent thinker can question an entire paradigm, especially if a better one comes along that offers him or her everything they have been searching for.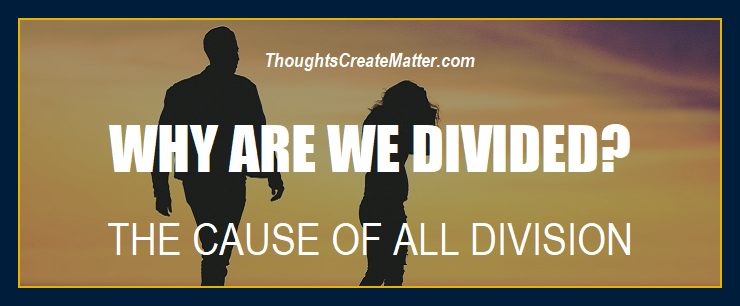 New discovery may offer solution to world problems
---
We may have a long-term way to save our democracy, stop climate change, war and more. It depends on people's willingness to look at some new science recently published at the Massachusetts Institute of Technology (MIT). The science has been aired on NOVA and PBS.
The science explains how the brain shapes events according to what a person is convinced exists, even if it is a crazy conspiracy theory. Beware, though, because this science is very different than what we all learned in school.
Division in the U.S., Trump's attack on democracy, radical thinking in general, and even Vladimir Putin's actions can be understood and eventually prevented through the lens and auspices of this science. The science itself originated with a colleague of Albert Einstein, physicist David Bohm. Now contemporary and vowed accurate by many, this science is generating disruption in the scientific community. While it potentially offers solutions to the world's problems, it dramatically conflicts with materialism, although it is not adverse to elements of both science and spirituality. If it can get past this roadblock, we may be looking at the answer to our world's problems. Not just one problem, like Putin, but all of them.
In 1949, Einstein lost an argument in support of Bohm with the president of Princeton University at Berkeley, and this may be the reason why the science didn't reach the world during its inception.
That science may be able to save democracy, and that is only the beginning.
Bohm's paradigm eliminates contradictions between science and personal human experience
---
Our traditional science tells us that a person's purpose is no more than to procreate to ensure the survival of our species — but many people have spiritual experiences that reveal there is far more meaning and purpose to a person's life — interpreted through their belief system.
Bohm's paradigm says we have an inner reality that forms this world and thus can include personal spiritual experiences and the possibility of thoughts creating reality — experiences which when interpreted through Bohm's science would make perfect sense.
The reason why a worldview seems accurate is because evidence is collected to support its premise, and anything that does not fit is rejected. For centuries this process has been followed in such a way as to reinforce materialism.
Materialism says that matter is the fundamental substance in nature, and that all things, including mental states and consciousness, are the result of material interactions. This is a false premise, as Albert Einstein's colleague, David Bohm, demonstrates with his science. Each person's world is a projection — an appearance of matter fabricated by our mind and five senses in the same way a holographic illusion is created.
This mistake is so long-standing and extensive that people cannot change their thinking. The beliefs of many will not be changed because the change requires that they question just about everything they hold dear and true. Scientists, who are highly educated, are even more resistant because their years of training have reinforced the paradigm of materialism.
Many do not believe such a great error could be made. How could science have proven something that is not true?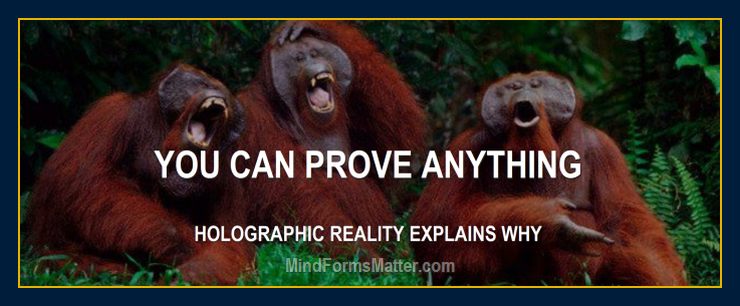 According to Albert Einstein's colleague David Bohm, the mind projects the events we then perceive.
Had Einstein been successful defending Bohm, this scientific paradigm may have replaced materialism as our world's accepted science.
A good science
---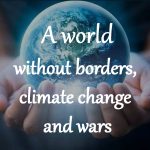 This is a good science that empowers the individual. There are possibilities for the human race beyond our current world problems.
We need to develop independent thinking skills in a world that is increasingly falling prey to disinformation.
The source of false information may come from a cult or accepted mainstream thinking. Independent thinking requires we are not source bias.
U.S.-born physicist / philosopher David J. Bohm, (1917-1992) is considered by some to be one of the most profound scientists of the 20th century. Although he was a good friend and colleague of Albert Einstein, Bohm is relatively unknown because his ideas regarding the connectedness of everything didn't fit into the accepted scientific paradigm of materialism, and because politics also got in the way of his academic career.
When we are projecting a different view of reality, people become fearful. Some will feel threatened. A great many people have a core belief of distrust of human nature, and as a result they will not listen to others, and this accelerates division and safeguards ignorance.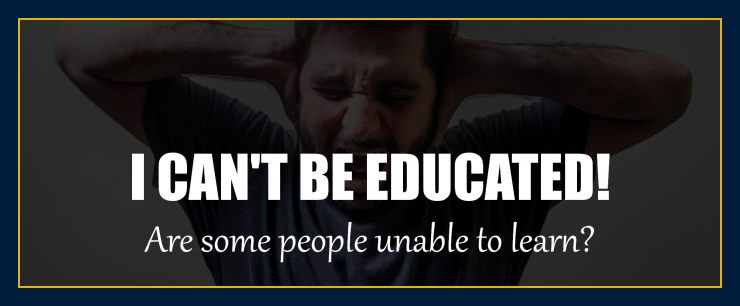 When people hold conflicting worldviews, they manifest conflicting realities. Vladimir Putin, for example, does not believe what most Ukrainian's believe. Republicans do not believe what Democrats believe. And Democrats say that Republicans are in an alternative reality. They are not wrong in that assertion. Each group actually projects the reality they believe into matter and events.
We each project and perceive reality according to what we believe. Both matter and consciousness are electromagnetic energy.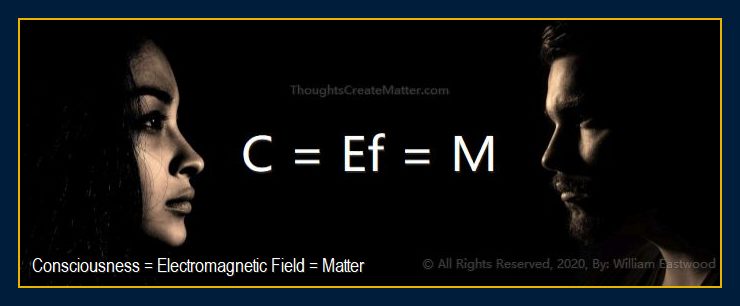 Click above to learn more
Why people see what they want to see
---
"Each person reads and experiences reality according to what they believe exists. If they hold a view of reality within themselves that is inherently limiting and/or negative, then this inner subjective reality and nothing else is projected outward into events and experiences so that everything conforms with their beliefs. They then cannot see anything outside of their own worldview. In effect, they become blind to any information that would free them from their inner and outer restricted reality."
"My work is to explain that this is a scientifically validated fact in order to bring an end to global conflict and assist humanity in advancing into a new stage of incredible fulfillment, both private and public."
— William Eastwood
Based on the science of David Bohm, a philosophy that works LIKE MAGIC!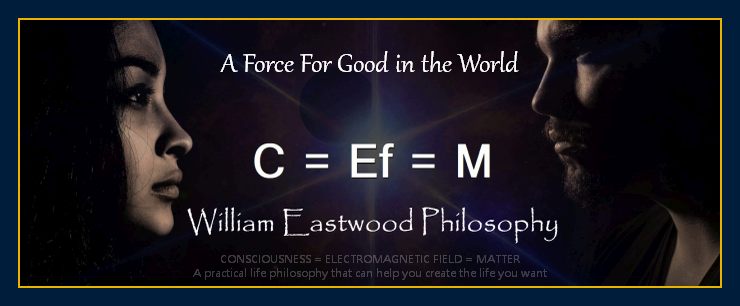 Click above to learn more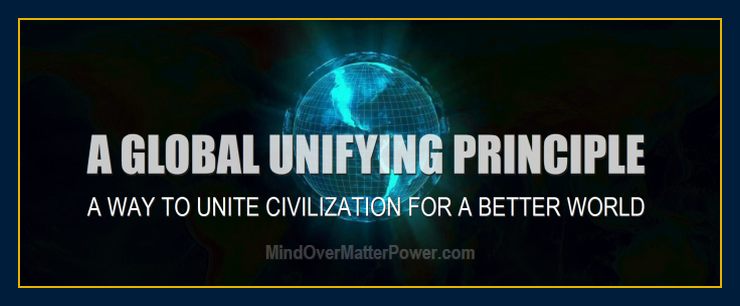 Conflicts between large segments of the population are due to a lack of consensus. We are no longer united by a single mainstream belief system held together by a single scientific establishment authority.
Putin's war, the climate crisis, the threat to democracy and divided nations result when opposing worldviews are projected into matter and events without the proper understanding of how reality works. What people assume are facts are actually often no more that what the believe, think and feel projected into events and objects.
"Consciousness creates reality and thoughts form matter! If you want to be powerful you have to go by the facts about reality and that means discovering the truth! Otherwise, you are as blind as a bat and ineffective as a sloth!
"Holographic Universe, by David Bohm, Albert Einstein's friend and colleague, supports that premise."
— William Eastwood.
The greater your formal education, the greater your conviction in the generally held false materialistic worldview tends to be. Our schools and professions are based on a false worldview and they do their best to impart it. This applies to lawyers, doctors, psychologists and many other authorities.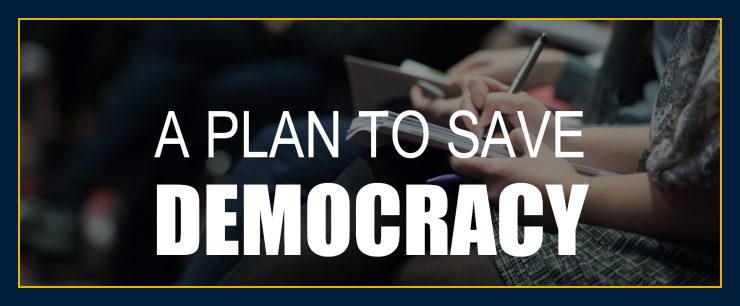 Because of the way the internet works there are places where you can go to get the answers and proof you need. If you do not go, it is because you do not believe and so find an excuse not to look.
Time does not exist as we think it does, and so what we think of as evolution in time is impossible.
Socrates did not survive, but was made to drink poison and his school was burned down. Why?
There are very few great thinkers who survive the ignorance of their times. They are attacked for challenging the myths, ignorance and established thinking of the times.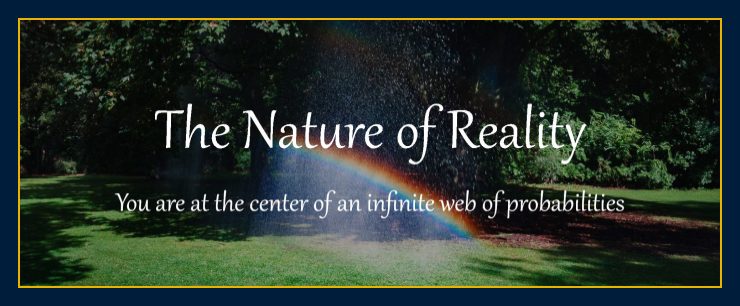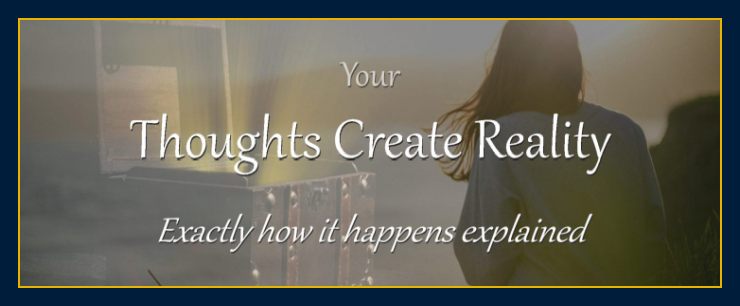 Materialism is incorrect.
Darwinism is a myth.
Mainstream psychology is wrong.
The mainstream scientific worldview is false.
Our institutions
are
destructive.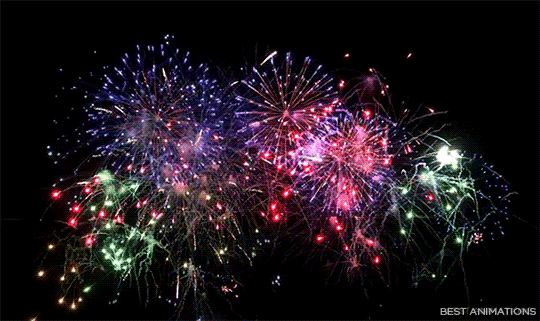 Independent Thinking Skill: A Desirable Ability in a World of Disinformation
---
Copyright © 2022, By: William Eastwood
Primary article concludes here.
Four Earth Network websites with over 100 FREE articles
---
FOUR SCIENTIFIC EDUCATIONAL SITES — ONE PHILOSOPHY
A singleAMAZING philosophy!
100's of articles!
4 EN websites!
They are meant to be used together.
Click between them!
45 EASTWOOD
45 years of research goes into every book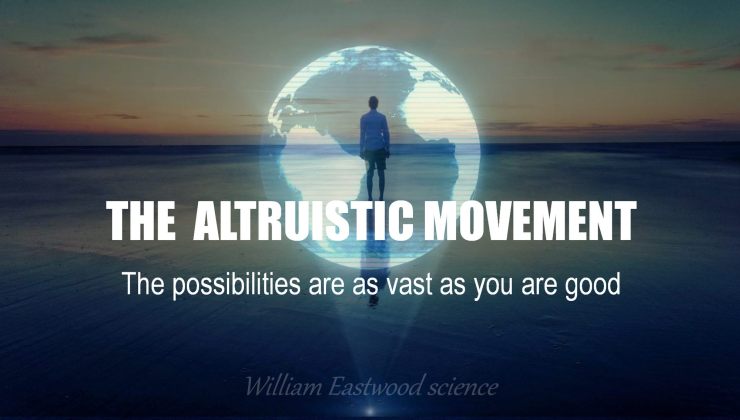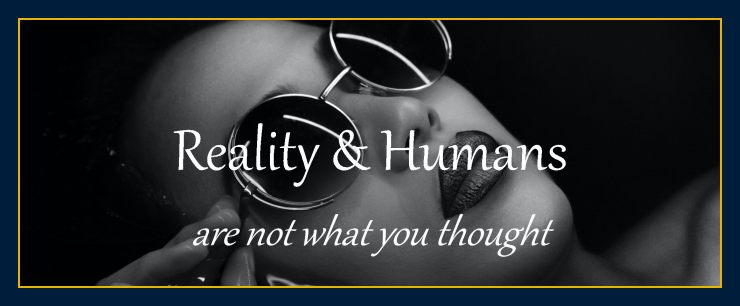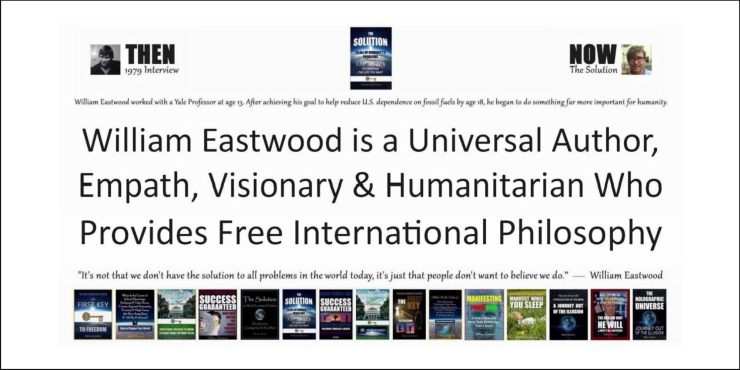 45

45 years of research 
Over

100

free articles
Become powerful.
Create wealth.
Manifest your dreams.
The most generous advice.
The most experience.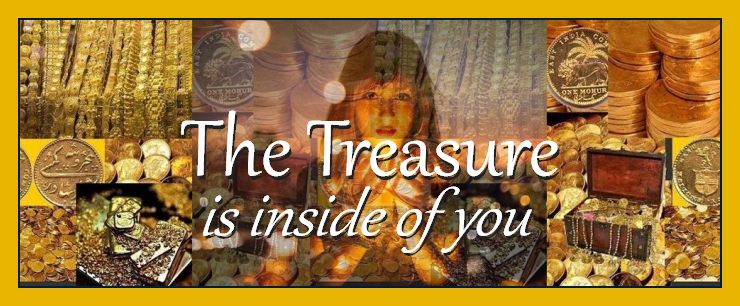 QUANTUM PHYSICS MIND-BRAIN MODEL
45

EASTWOOD
45 years of research goes into every book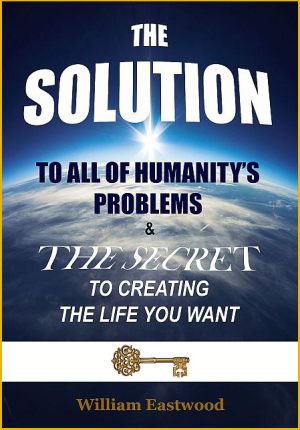 DREAMS DO COME TRUE WITH THE SOLUTION
---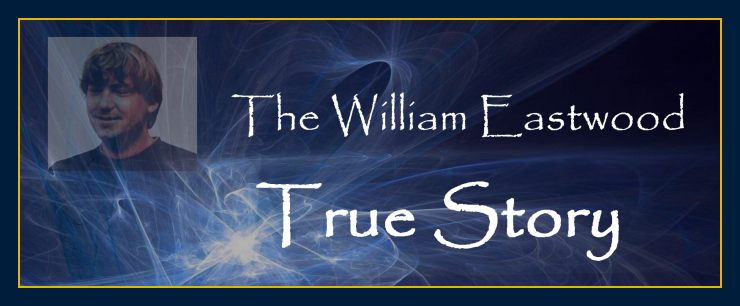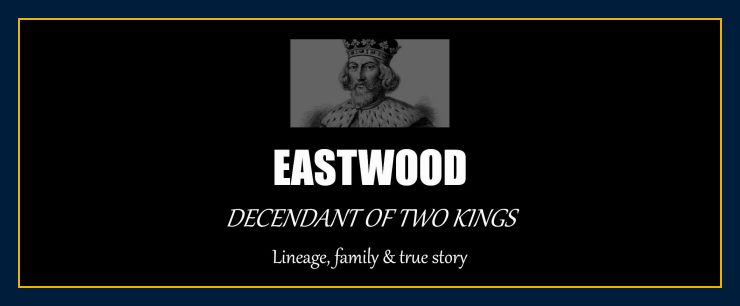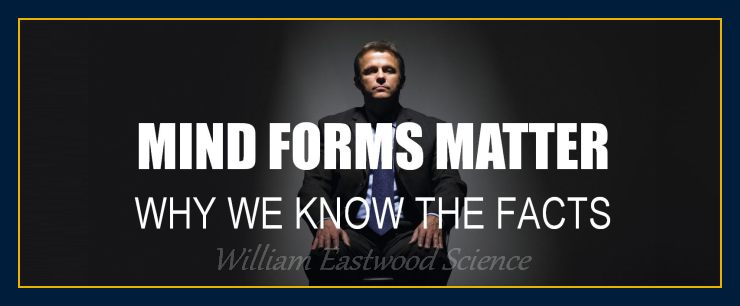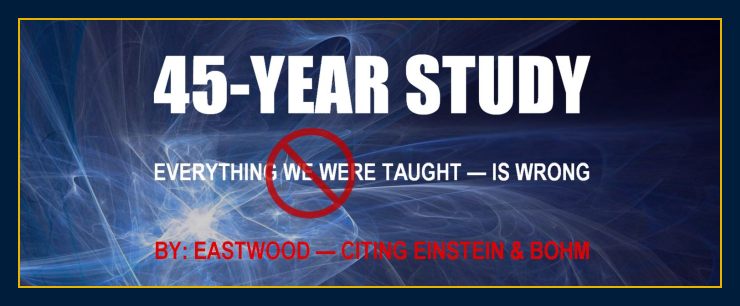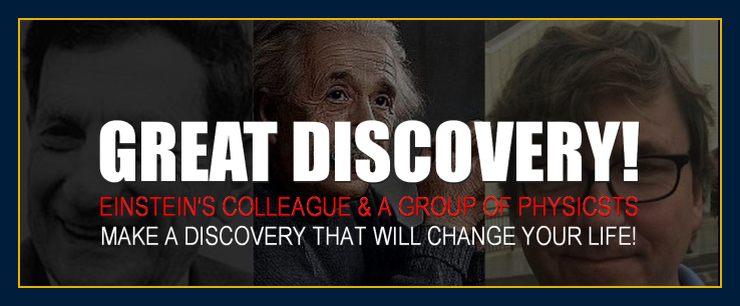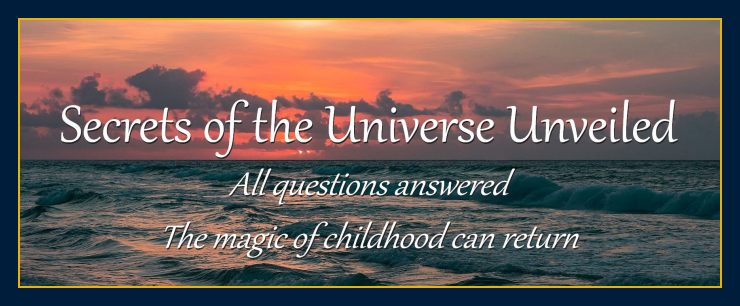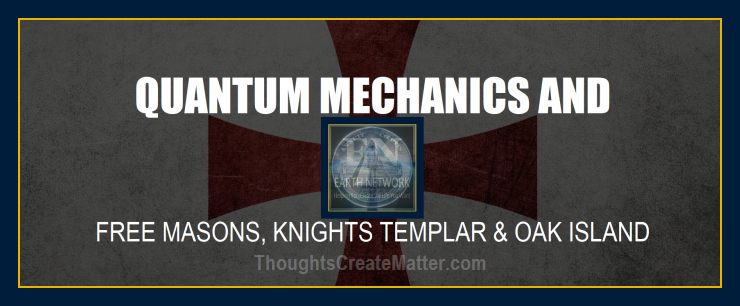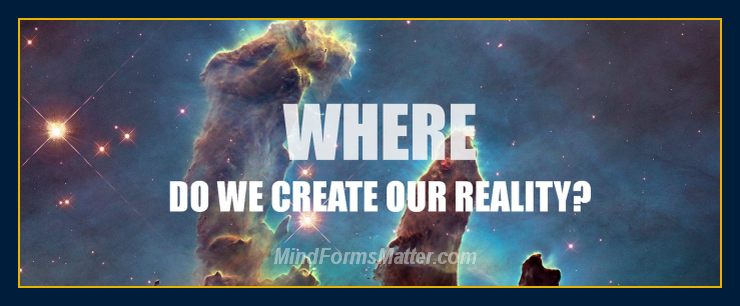 While the new theories are often attacked by holdouts, those who argue against the new findings cannot answer basic questions about the nature of reality.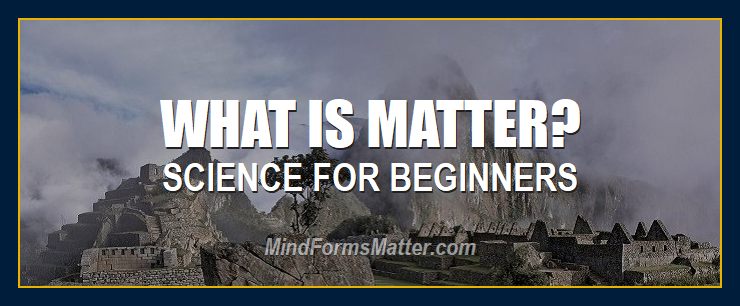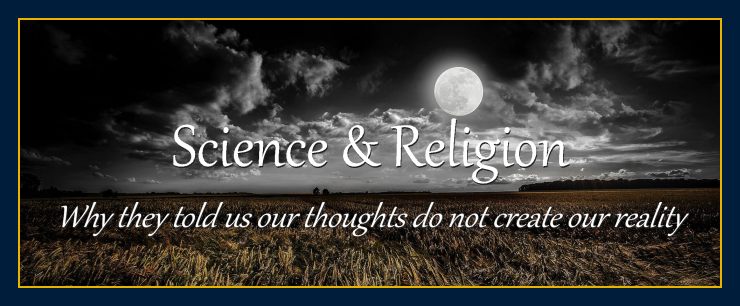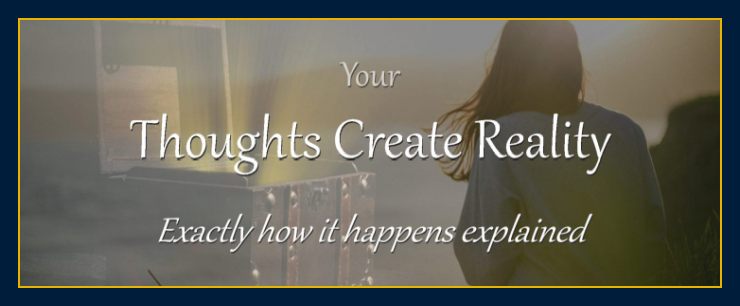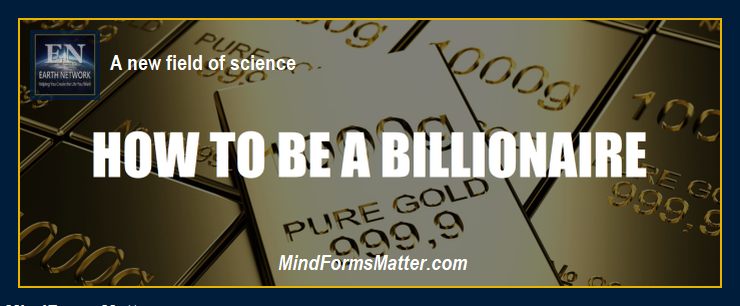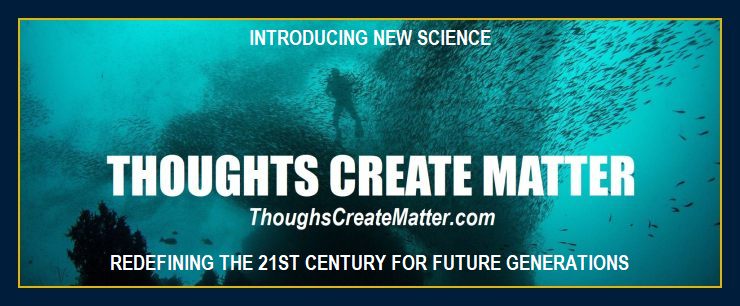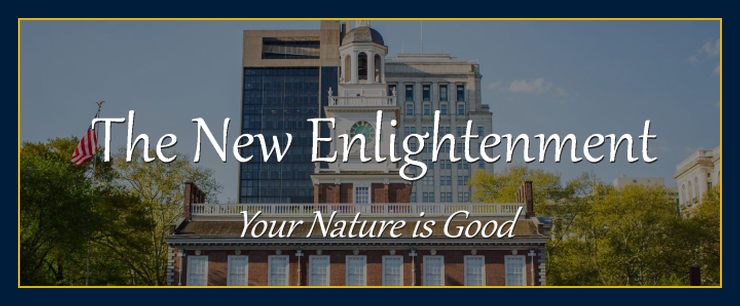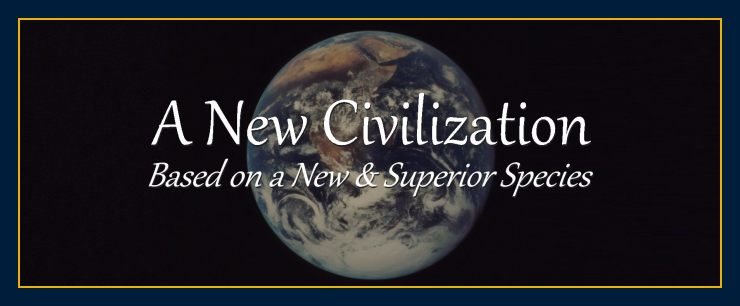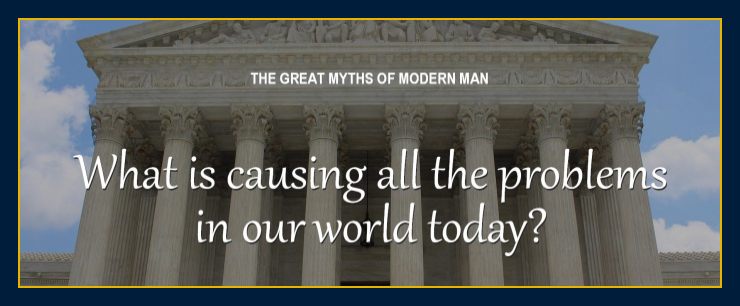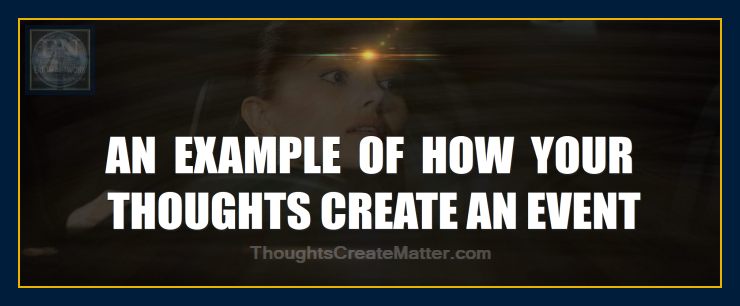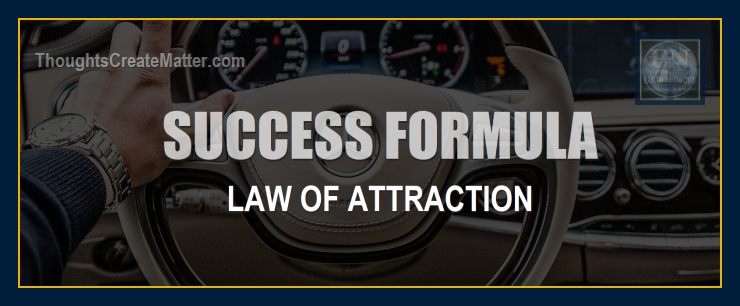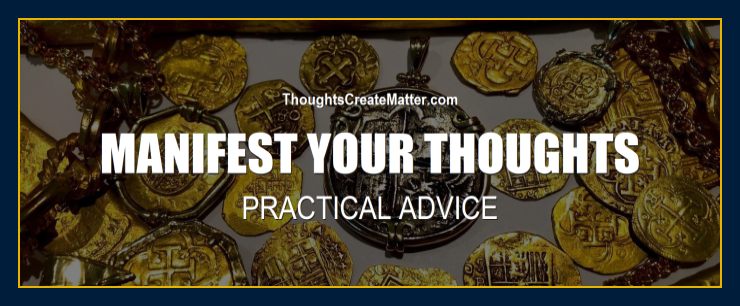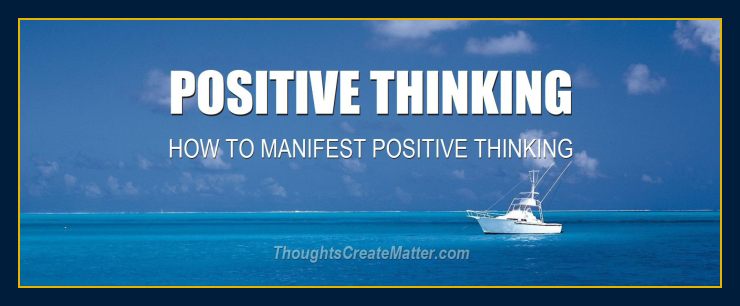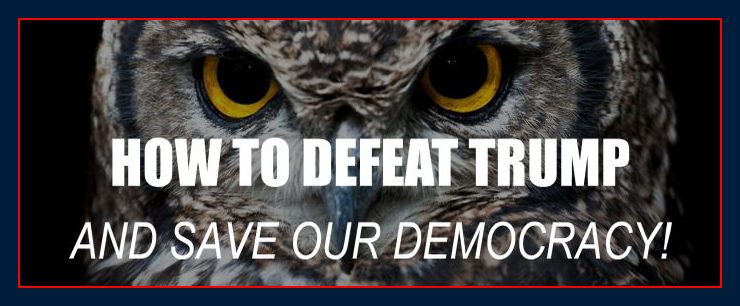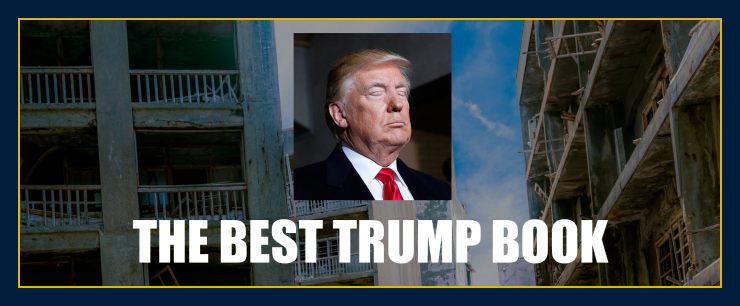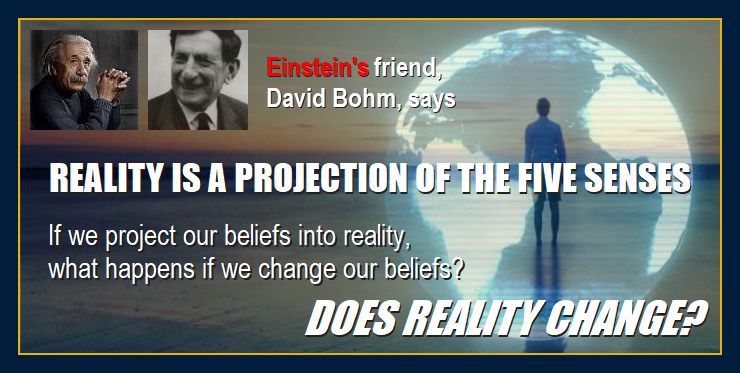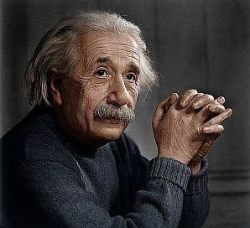 "Reality is merely an illusion, albeit a very persistent one."
― Albert Einstein
EASTWOOD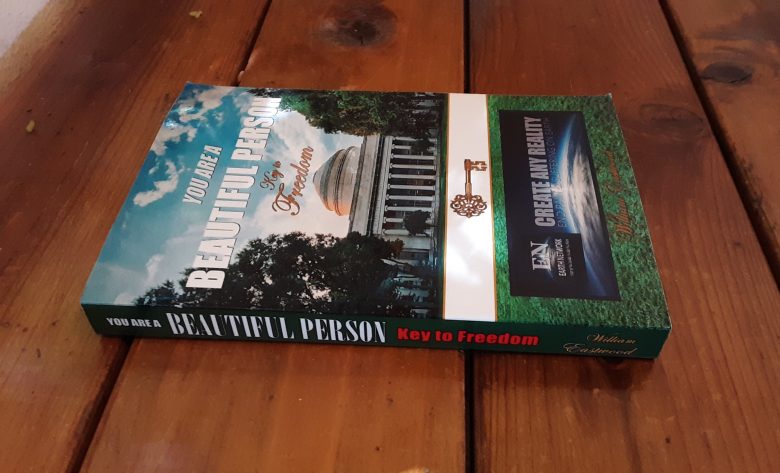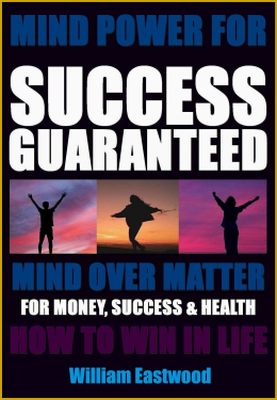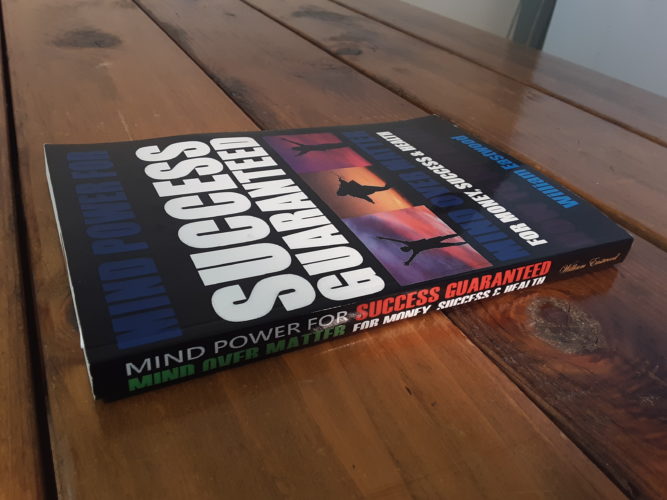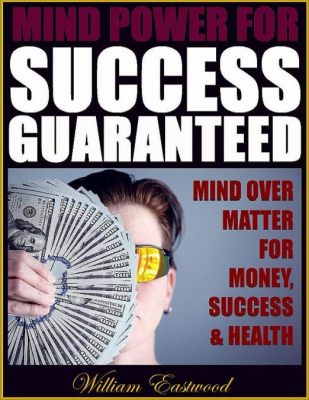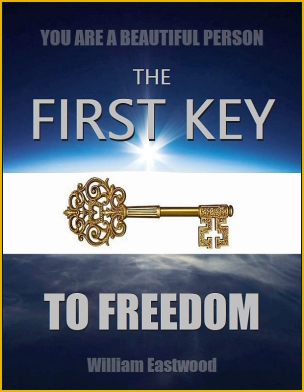 Open to any page, read a line, and it will change your whole day.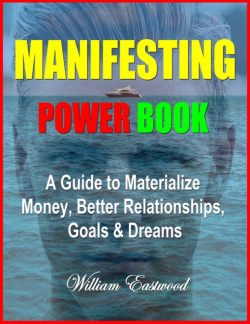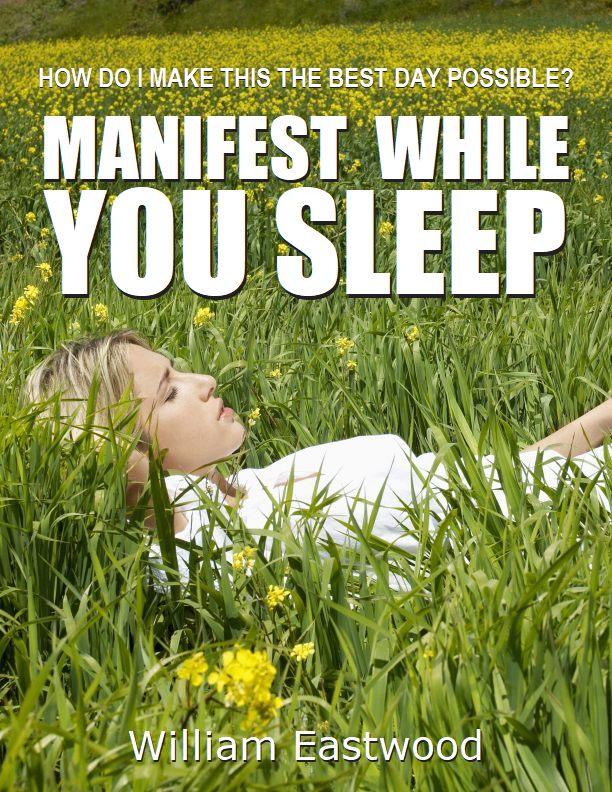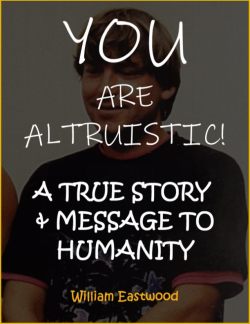 ---
Thoughts Create Matter Links
We are realizing that Materialism & Darwinism are wrong.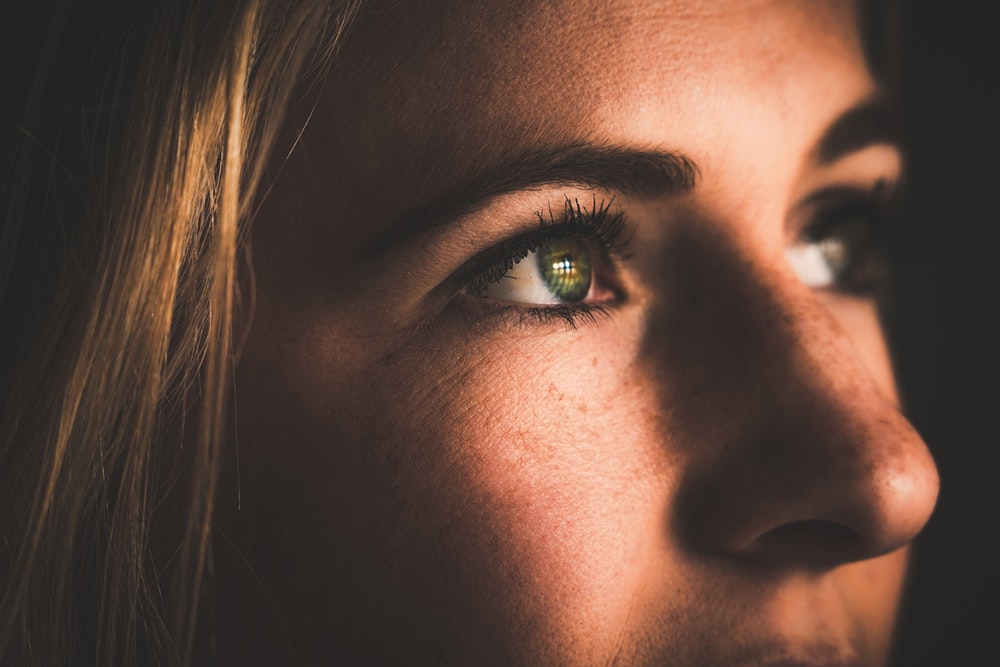 REALITY IS A PRODUCT OF YOUR THOUGHTS
---
Categories: What is independent thinking skill?, Why is independent thinking ability important in a world of disinformation?, The ability to think for one's self., How to develop independent thinking skill and ability. How do you know if something is true or false?, The source and cause of cults and disinformation., How to be safe from cults and knowledgeable in life. Click on our site to learn more.
Independent Thinking Skill: A Desirable Ability in a World of Disinformation
---
Once you understand your true fortunate position in the spacious present you will be an independent thinker. Independent thinking skill is a desirable ability in a world of disinformation that you have to get past in life.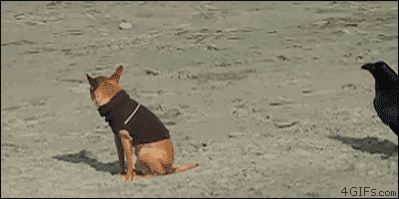 The concepts conveyed in this website are within these books.