"Your thoughts create your reality!
"The fact that scientists do not believe that their thoughts create their reality proves their thoughts create their reality.
"They are blinded by their own thoughts and ignore the science of David Bohm, Einstein's colleague and friend."
— Eastwood
THESE PRINCIPLES WORK
---
EASTWOOD: "At age 12 I was a shy 'nobody.' Middle class with no advantages and introverted, I applied the principle that thoughts create matter using visualization. I imagined myself a great architect and inventor solving world problems and in the limelight.
"It all happened so fast that it made my head spin. Within three months I was on the entire front page of our newspaper as 'The Kid with the Sun in His Eyes.'
"By age 13 my solar homes were being built in my home town. At 13 years old a Yale Professor called my mother to ask me to work on his solar invention. By 18 I had a contract with the American Supply Company. At the Capitol of the constitution state the eyes of the world were on me as I unveiled a full-scale model of my modular solar system at the annual energy exposition in Hartford Connecticut.
"I dropped all of that because I had something more important to do.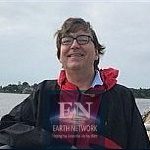 "Consciousness is altruistic, and that means that you are an amazing, powerful and beautiful person."
— Eastwood
WILLIAM EASTWOOD IS A BLOOD DECENDANT OF KING JOHN, SIGNER OF THE MAGNA CARTA
---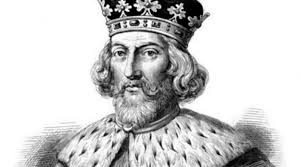 William Eastwood is a descendant of King John, who signed the Magna Carta, and King Henry Il.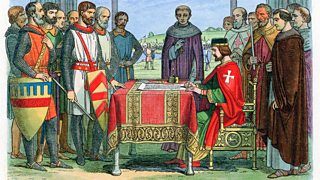 WILLIAM EASTWOOD IS A BLOOD DECENDANT OF GENERAL JIMMY DOOLITTLE , WHO SOME SAY TURNED THE TIDE IN WORLD WAR TWO
---
William's father is Roger Daniel Eastwood and his mother is Anne Borden Doolittle. William is a blood descendant of General Jimmy Doolittle, who in response to the bombing of Pearl Harbor, shortly thereafter, some say turned the tide against the Japanese in World War II.
WILLIAM EASTWOOD IS A RELATIVE OF CLINT EASTWOOD, FAMOUS ACTOR
---
William is related to Clint Eastwood. He is also 10% Mohawk Indian.
William Eastwood is the 11th generation from Abraham Doolittle who was born in England in 1620. Abraham emigrated to Boston in 1641.
The planters (Doolittle family) that came from England were descended from nobility and educated. Abraham Doolittle was a Puritan and disagreed with the government and the Church of England.
The Doolittle family was well to do and were seeking religious freedom.  They were afraid the government would confiscate their possessions.
WILLIAM EASTWOOD IS A BLOOD DECENDANT OF REVEREND PECK, THE FOUNDER OF HARTFORD, THE CAPITOL OF THE CONSTITUTION STATE OF THE UNITED STATES OF AMERICA
---
Samuel (Chief Executive Officer of New Haven Colony in the early 1600s) who was one of Abraham's sons, was married to Mary Cornwall, (who's father, Reverend Peck, was an original proprietor of Hartford, the capital of Connecticut, [the Constitution State]). 
William is from the line of Samuel.
Mary's ancestry goes back 15 generations to her direct ancestor, John Plantagenet, King of England. King John signed the Magna Carta and his father was Henry Plantagenet, King Henry ll of England.
All descendants of Samuel are descendants of two of the Kings of England.
The Magna Carta is a human rights document, the first of its kind in world history.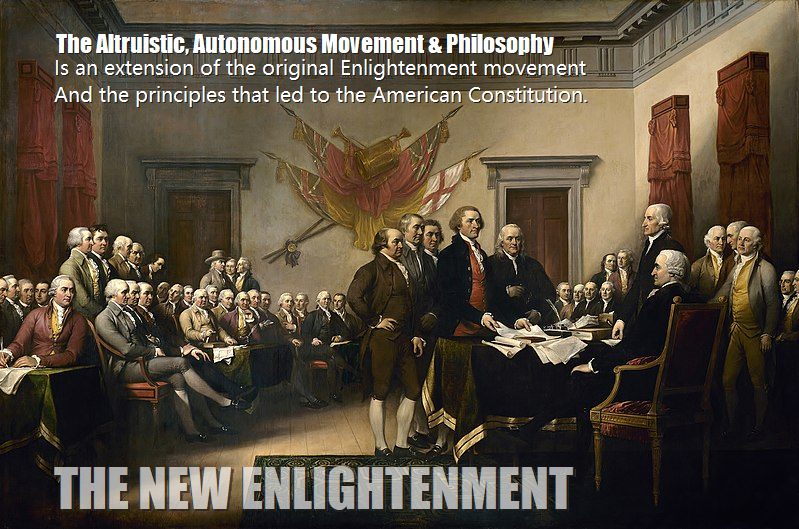 .
WILLIAM EASTWOOD IS WORKING TO SOLVE SOCIAL PROBLEMS
.
.
45

EASTWOOD
45 years of research goes into every book
.
---
Explains the underlying cause of a divided problematic world and contains simple methods you need to create the life you want.
Be held down no longer, read this book while you can! Understanding will change the world as we know it. Open your mind now! Be free!
I am not the only one that thinks so:
"We can literally change the course of civilization by lifting the race to a higher path through implementing the solution."
— Mario Fusco, TH.D., RS.D, B.S.c.
424 pages
Paperback / eBook DIRECT FROM MANUFACTURER - most reliable source -fastest delivery - lowest price
.
The story behind its publication.
45

EASTWOOD
45 years of research goes into every book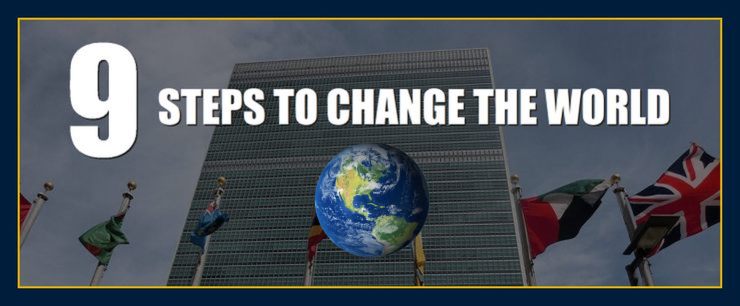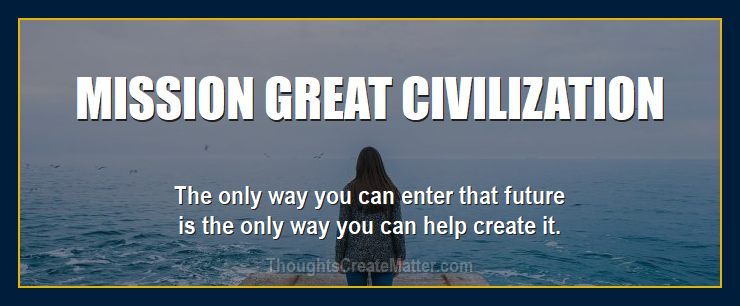 EASTWOOD
WILLIAM EASTWOOD'S REAL-LIFE TEST OF THE CONCEPTS, PREVIOUSLY UNPUBLISHED
---
The "powers that be" tried to stop me but failed. This book is the story of what happened to me. For the first time I explain why government agents failed to stop me.
After I experienced much success testing these concepts in my teenage years, I set out on a MUCH BIGGER mission to educate humanity. As a precursor I wrote a book titled, "The Dragon Slayer." The Dragon Slayer was a projection to a future time in which I had succeeded in my mission.
.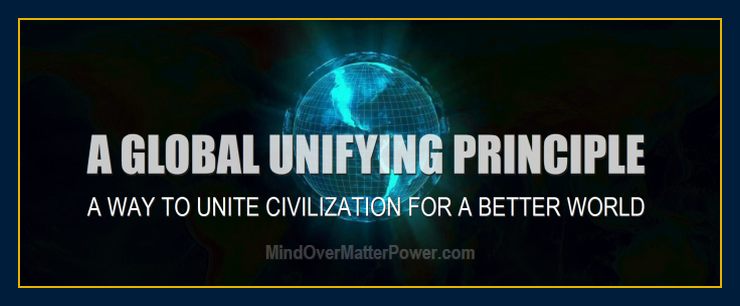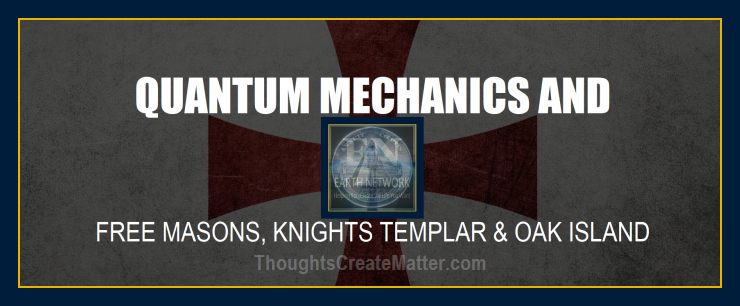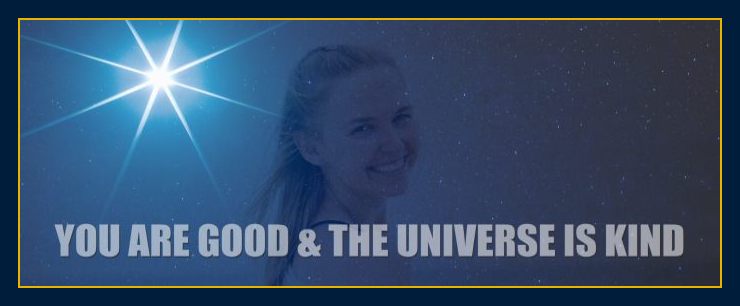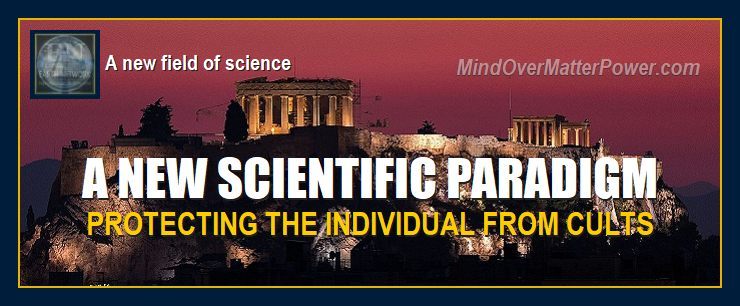 Thoughts can and do create matter despite what anyone tries to tell you to the contrary.
How can everyone be wrong?
---
In the same way anyone thinks they are right — cognitive dissonance. They see what they want to see.
Because our thoughts create our reality, the thought that our thoughts do not create our reality creates our reality. Not only are our beliefs projected into events holographically, but they also filter our perception, which is why people are always convinced they are right. Our civilization is hypnotized by the strong belief that our thoughts do not create reality. But…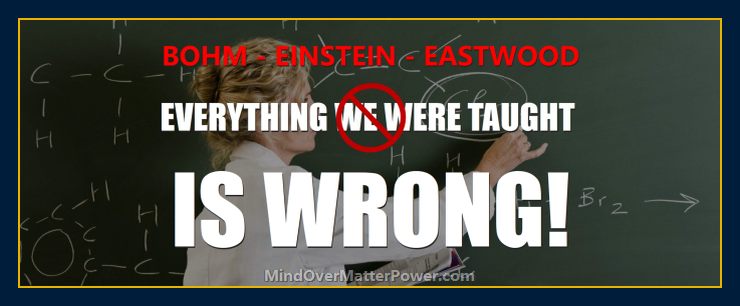 How can the experts and scientists be wrong?
---
To understand the "authority" of this site and the power of collective hypnosis, click FAQs below. Otherwise you may never understand our credibility.
Click above to learn more
QUANTUM PHYSICS MIND-BRAIN MODEL
Advanced science and application to assist you
---
The concepts researched in my 45-year study are decades ahead of mainstream science. However, there are exceptions. I include the complimentary views of two outstanding scientists who come closest to what I believe.
Albert Einstein's quotes and David Bohm's theories are included in EN sites. Einstein was a physicist, yet he was also a prophet. He learned as I do, through intuition and psychic ability. His many quotes reveal that he was an independent thinker.
---
The human race will be saved!
---
A new unifying principle is the only solution to save humanity from the potential destruction that exists at this time in history.
Our very survival is now at stake, and that is why I am grateful that I can help at this time to make a difference and help to move the human race in the most beneficial direction possible.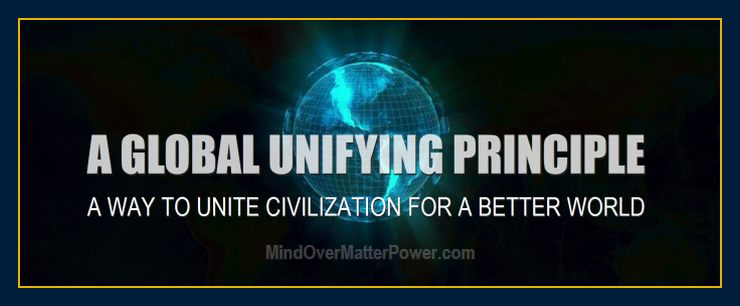 A highly recommended article.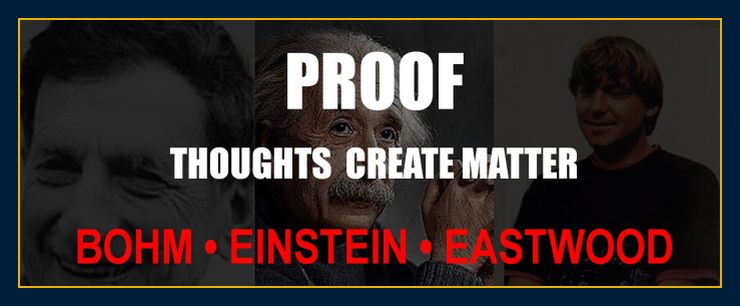 Eastwood founded the Altruistic Movement (below).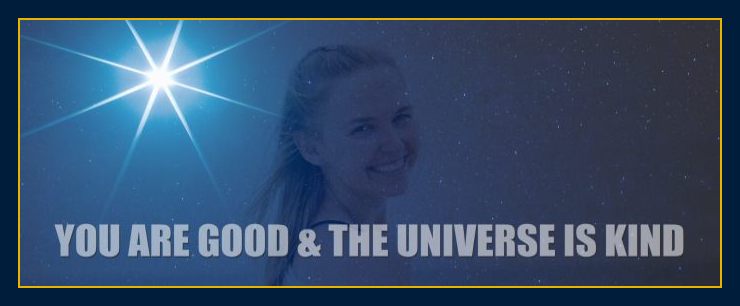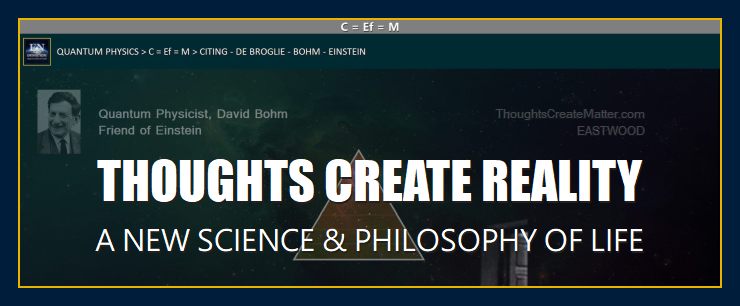 45

EASTWOOD
45 years of research goes into every book
What happened?
---
There are many problems in the world today
---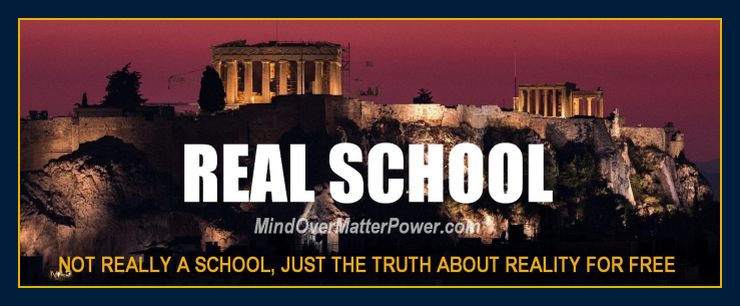 TRANSFORM AND IMPROVE YOUR LIFE IN EVERY POSSIBLE WAY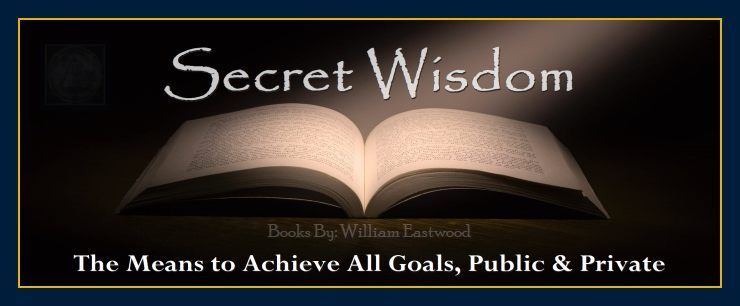 If you wish to go to the next level and support the improvements that my work is bringing to the world, take a book with you.
---
Help to put an end to starvation in the world... children suffering... human rights violations... conflicts and more by buying a book. (see: EN mission statement).
When you buy a book, consider it a donation helping people around the world (see: Mission Great Civilization).
---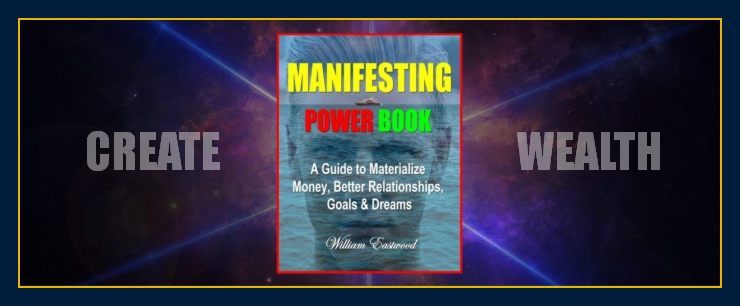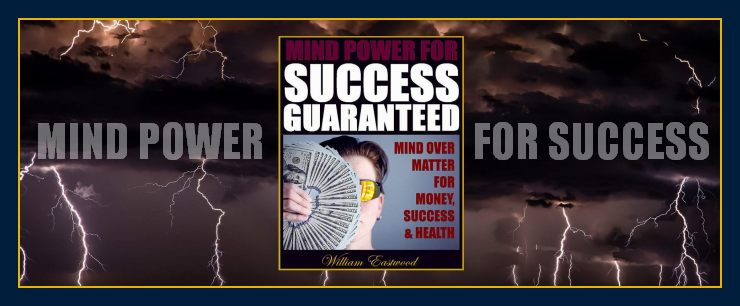 If you are unable to afford a book, the daily affirmation page can get you started on your way to materializing all your goals and aspirations.
Affirmations are the science of reprogramming the mind for success. Everything we have been taught is wrong, yet our beliefs and thinking habits often resist our efforts to change them. This is why our affirmation science is needed. We are providing what the people of the world are asking for.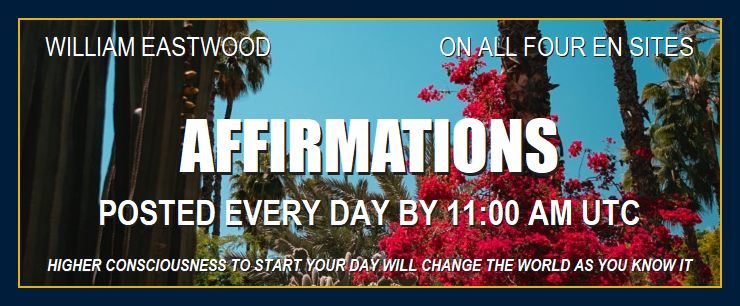 Click on the spinning globe at the top of any page to go to the day's affirmation page.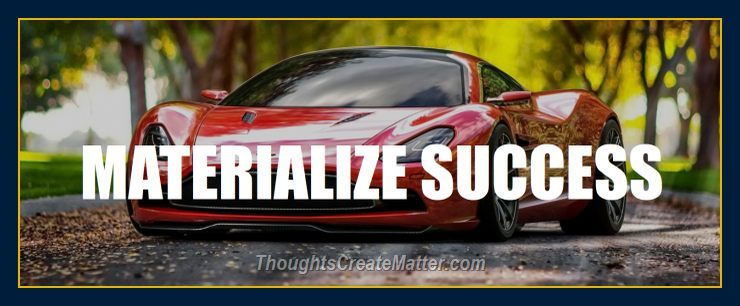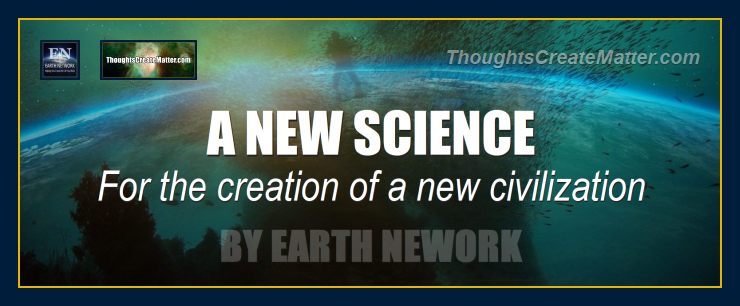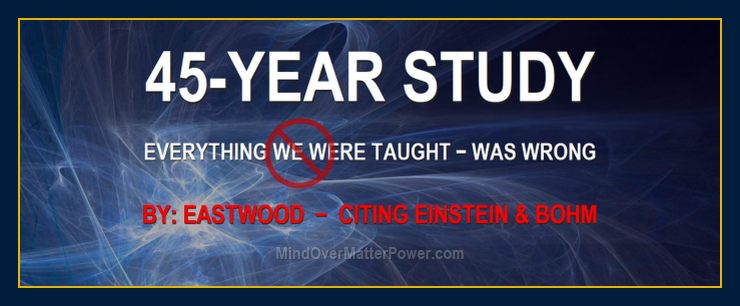 Even if the establishment refuses to change, we have the solution.
---
Click above to learn more
---
Eastwood founded the Altruistic Movement (below).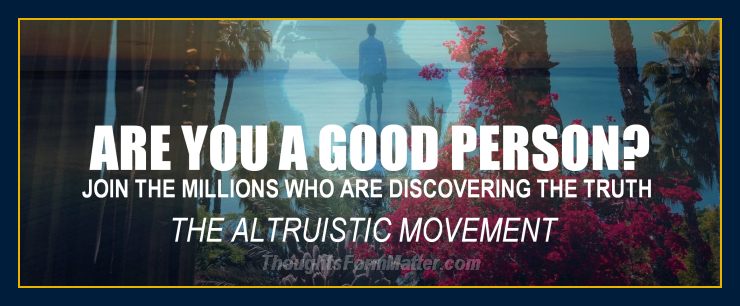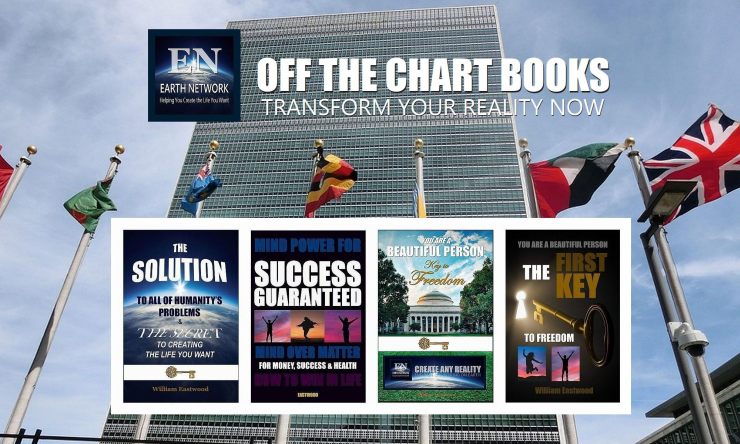 WILLIAM EASTWOOD
Author of Earth Network articles and books.
"I appreciate people supporting my work because I paid a high price to be the first to bring this knowledge to the world.

What do you want to create? Eastwood's methods of achieving goals are based on new scientific paradigm of University of London physicist David Bohm, a former protégé of Einstein's and over 45-years of research and application. These methods work. Begin now to create the reality you have only dreamed of with William Eastwood as your guide.
There is an amazing story behind this site and books. There are huge changes taking place in the world. The forerunners are running up against those barriers that prevent progress in the world.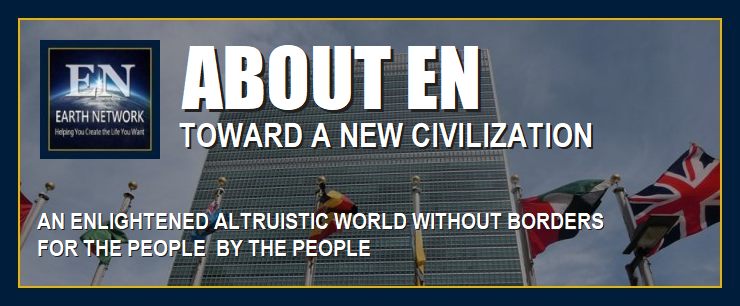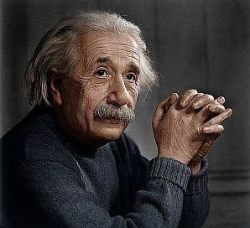 "Great spirits have always encountered violent opposition from mediocre minds."
― Albert Einstein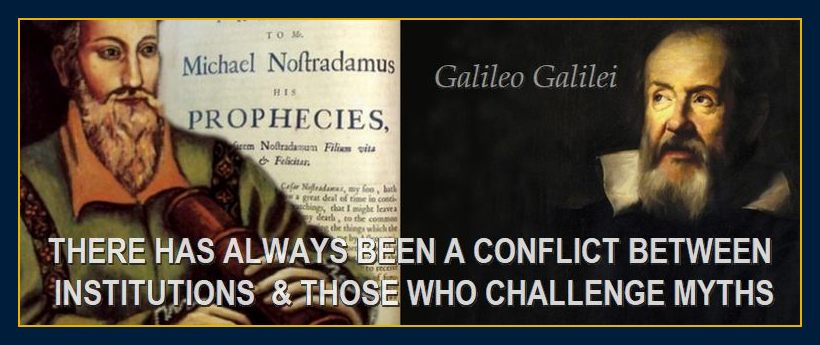 My story is success against all odds. ThoughtsCreateMatter.com is awakening humanity.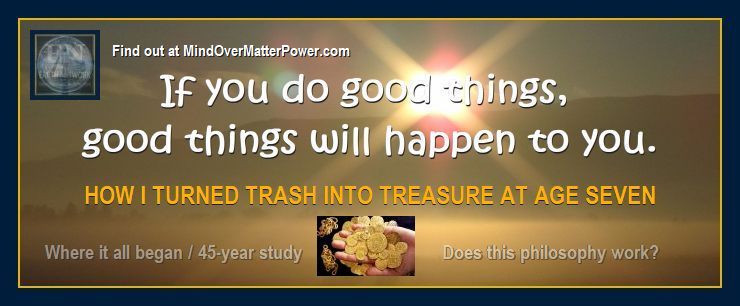 Our ThoughtsFormMatter.com website has also has important articles.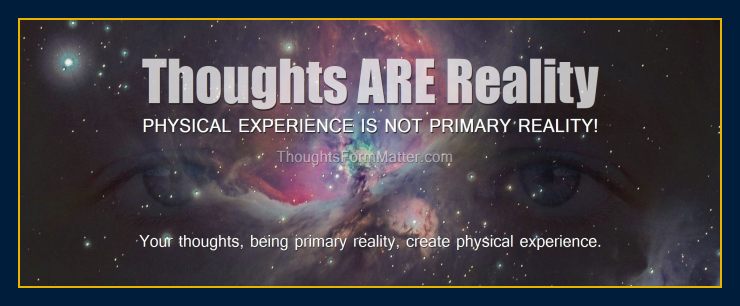 Your senses project your reality and then perceive that reality.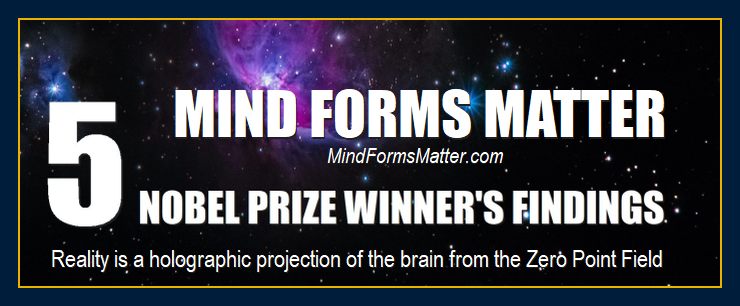 TWO OF 12 POPULAR BOOKS BY WILLIAM EASTWOOD
    
THE FIRST KEY: $3.99 

Phoenix

International 5 STAR Review:
Verified Purchase

Paperback / eBook DIRECT FROM MANUFACTURER - most reliable source -fastest delivery - lowest price
I also include buttons that lead to articles and studies that show readers that this new science is emerging around the world in many different places. When people realize this is really happening, greater confidence leads to greater effectiveness and the science works better to improve their lives.
After founding the original Earth Network in 2000, the culmination of 45-years research went into my first book. I knew that I needed to get the solution out to the world (below). One after another, new books and then this website were developed,
45-year study and application on our MindOverMatterPower.com website.
45

EASTWOOD
45 years of research goes into every book
What is stopping our evolution?
---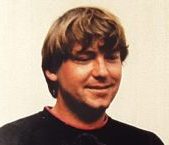 "You create your own reality and you are always in control of what you create.  I have said this since I was 12: You select events—probabilities—according to your desires and assumptions.
"The central premise that consciousness creates reality dismantles most accumulated knowledge in all fields. This creates a situation in which many beliefs and institutions will need to change."
The author attributes his success to the application of these principles. He worked on inventions with Yale University Professor, Everett Barber, at age 13, graduated from MIT at age 18, has taken on the most powerful institution in the U.S. and has gone on to write ten books. William founded the original Earth Network of Altruistic Individuals, Inc. in 2000 at age 37.
The EN course, "You Are a Beautiful Person…" is a powerful achievement to help people absorb the new science and apply it in their own lives.
45

EASTWOOD
45 years of research goes into every book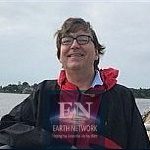 "Our belief systems are so toxic that some children decide it is too dangerous to communicate with the world and so they are born with what we call "autism."
I say humbly that I have the solution to this and other problems. I founded the original altruistic, autonomous movement because of this problem (Autobiography).
.
45

EASTWOOD
45 years of research goes into every book
.
SCIENTIFIC EDUCATIONAL SITES — ONE PHILOSOPHY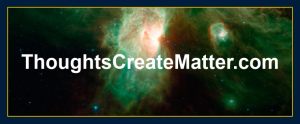 A singleAMAZING philosophy!
100's of articles!
4 EN websites!
They are meant to be used together.
Click between them!