---

The Internal Judge & Victim: Why You Are Not Free & What You Need to Learn & Do to Be Free
Does the Internal Judge & Victim Controls You?
---
Because we all inherit our civilization's beliefs which are centered on distrust of the individual, this is what the inner judge usually consists of. Every person has different beliefs, but the inner judge is distinct in that it consists of associated negative assumptions about self and reality.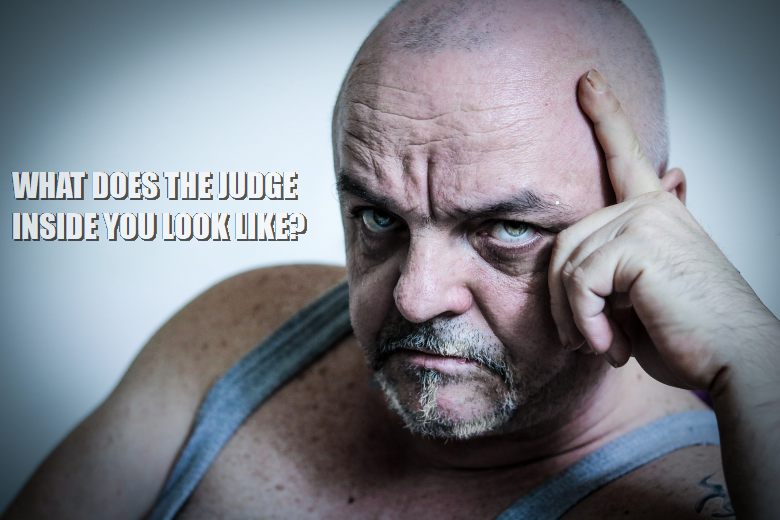 Ideas grow and evolve within us. Attached to the main ideas inherited from our civilization are secondary beliefs of lesser intensity that consist of perceived obstacles in life, negative occurrences and other reinforcing negative ideas and memories that tend to grow and intensify as we get older.
We tend to take the manifestations of previous negative thought patterns as evidence to prove our negative or inaccurate ideas are fact.  This results in the perpetual denial of the positive on the part of the bad inner judge.
The problem is that we now know that our beliefs, thoughts and emotions are energy that attract and form events. The balance of our thoughts manifest as our physical reality.
DO SCIENTISTS SAY THOUGHTS CREATE MATTER?
Many top physicists do know that thoughts create matter
It is the rest of science, media and the world who do not want to listen to what they are saying.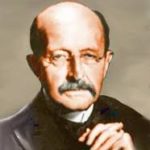 Max Planck,
Nobel Prize
Winning
 father of quantum mechanics says,
"I regard matter as a derivative from consciousness."
— The Observer,
1931.

Max Tegmark (Click button for MIT paper)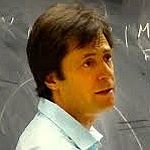 Max Tegmark of MIT, says that consciousness is a state of matter.
Consciousness is a State of Matter: MIT
The evidence that consciousness creates matter
is right in front of us
An explanation of how consciousness creates matter is inherent in wave-particle duality. The concept of an alive universe, a universe entirely composed of consciousness, is supported by the greatest scientific discovery of all time.

In his 1924 Ph.D. thesis and groundbreaking contributions to quantum theory, Nobel Prize winner, Louis de Broglie postulated the wave nature of electrons and suggested that all matter has wave properties. This concept is known as wave–particle duality, and forms a central part of the theory of quantum mechanics.
De Broglie's wave–particle duality is extended to all particles and the laws of nature. This tells us that everything has a wave aspect.
The next question is: "Does matter form the wave or does the wave form matter? It is pretty obvious what the answer is.
Does the Wave Create Matter or Does Matter Create the Wave?
Your body's motion does not create the idea to move.
As all acts are preceded by an intent, be it on a conscious or subconscious level, all actions which form events are a result of information within the wave. 

Even the components of cells which continually replace their parts, do so according to the intent of the

subconscious body consciousness.
The complexity and order of your cells replacing their parts is not a haphazard, chance creation. In the same way, all matter is a result of the information that forms and composes the wave.
The entire body has a nonphysical form that creates the physical body. The conscious energy of which the body is composed creates the physical body.
De Broglie was awarded the Nobel Prize for Physics in 1929.
His 1924 thesis (Research on the Theory of the Quanta) based on the work of Max Planck and Albert Einstein on light, resulted in the de Broglie hypothesis that any moving particle or object had an associated wave. De Broglie thus created a new field in physics, or wave mechanics, uniting the physics of energy (wave) and matter (particle).
De Broglie developed a causal explanation of wave mechanics, which was refined by David Bohm in the 1950s. The theory has since been known as the De Broglie–Bohm theory. His theory was supported by Einstein, and confirmed by G P Thomson, Davisson, Germer and Schrödinger.
These theories are tested and proven to be facts. We know that quantum mechanics is correct because the mathematical algorithms are consistently relied upon in scientific applications and to build advanced scientific devices that work amazingly well.
EN's Basics & Starting Point for Most Readers
In reality, nothing is solid
Physicists know that nothing is solid.
Solidity is a result of how our five senses react to non-solid energy.
If we can't pass through energy, we consider it solid, and so it functions as a solid in practical terms, but regardless of the fact that nothing is truly solid.

All physical matter is composed of

fields of energy.

There is no duration to matter,

it is continually generated

in the same way light is when you turn a light switch on.

Conscious Energy Units (CEUs) form matter in the same way photons form light. Both travel

at the speed of light.
Fields form matter.
What is a field or wave of energy?
Reality is composed of non-solid fields of electrical energy. Waves are disturbances in those fields. Waves are the closest we get to particles, but truth be said, there are no particles because waves are just energy moving around. That energy, however, is filled with information.
The wave-aspect of anything in nature is an energy field that contains huge amounts of information.
What is a thought but an energy field containing information?
Both waves of matter and thoughts are electromagnetic energy. Matter and waves are the same thing. The facts are right in front of us.
All of this is leading to a new paradigm, the paradigm I have lived by for almost 50 years
When we look at a tree we don't see the roots, but we know a tree has roots. The same principle holds true for you. You are not just a machine hanging in the air with no inner source of nourishment.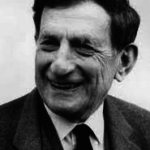 Friend of Albert Einstein and author of "Quantum Physics," the classic 1950's university texbook, physicist David Bohm gives us a scientific paradigm that includes a source from which we get our substance and create events.
Even if it appears to be hidden from view, the inner portion of you exists as surely as trees have roots. You do not start running out of energy the day you are born. You are replenished with new energy and reborn and recreated continuously.
IS EVERYTHING TAUGHT IN SCHOOL FALSE?
EVERYTHING YOU ARE EXPECTED TO BELIEVE & WERE TAUGHT IN SCHOOL
IS FALSE
People want and need to believe what they were taught, but what they learned is based on fifteenth-century science which quantum physics—the study of life—proves wrong.
Click on images to read corresponding articles.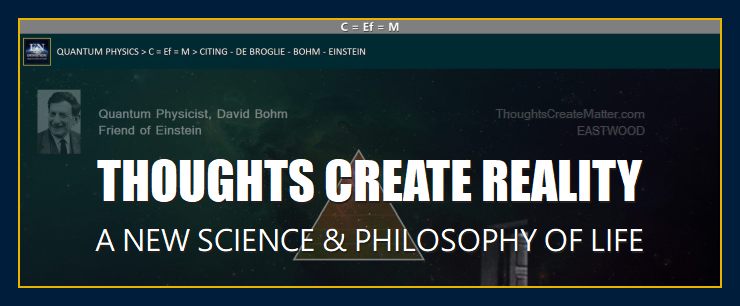 Not only is most of what we learned in school false, but it is highly disadvantageous.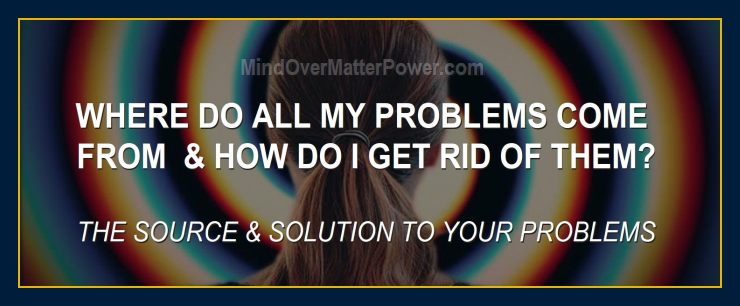 THE GREAT MYTH OF MODERN MAN
Materialism, Darwin's Theory of Evolution, Freud's psychology, most theories regarding human nature in mainstream psychology, and scientific thinking in general (ideas about time & space) are all incorrect and detrimental.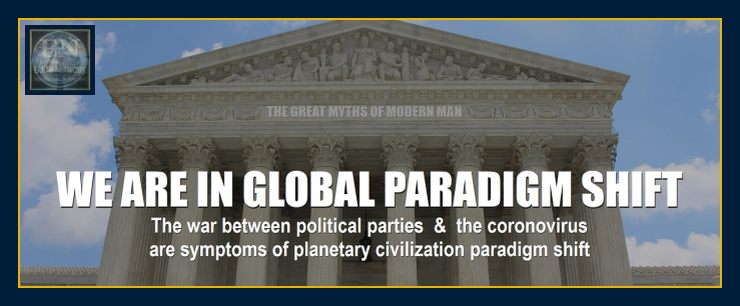 FREE ARTICLES & EDUCATION
Your beliefs, thoughts and emotions create conscious units which grow and combine below your subconscious. When they reach sufficient intensity they manifest as events or objects in your life.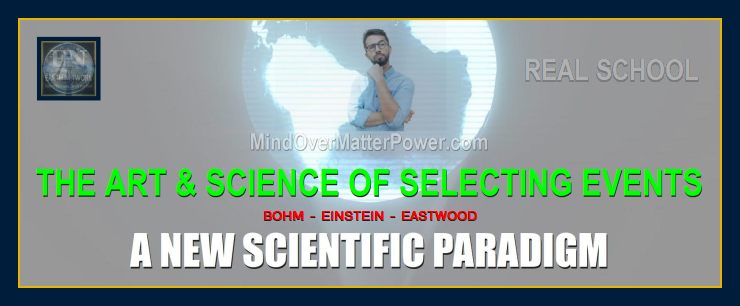 Everything you have learned is wrong!

I want to achieve my goals now! Click below if you want to shop for books.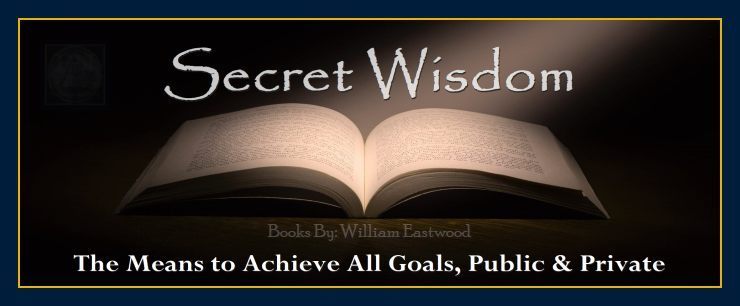 WHERE ARE THE BEST SITES & ARTICLES?
Click above to learn more
The only way to take control of your life is to take control of your thinking, and so this is an incredibly important subject.
"EVERYTHING WE ARE EXPECTED TO BELIEVE & WERE TAUGHT IN SCHOOL IS WRONG! It is all absurd!
"Our belief systems are so toxic that some children decide it is too dangerous to communicate with the world and so they are born with what we call "autism."
"It would be one thing if the world was intrinsically as we believe it is, but it is not. The negativity and chaos we experience is a projection of a failed negative belief system. Children that are born with autism are reacting to their parent's and society's core beliefs.
"Everything from bullying to excessive demands on individuals—the source of all our problems—is born of distrust of human nature around which our civilization is built.
"Einstein's friend, David Bohm, gives us a scientific paradigm that explains how this is possible. Our reality is a holographic projection of our beliefs, thoughts and emotions.
"To create a new and successful civilization we must discard the highly negative myths that caused current failure and in their place project beliefs that will produce success.
"The global altruistic, autonomous movement is a rapidly expanding circle of people who are recognizing the non-competitive, cooperative and non-selfish workings of the universe. These beliefs will generate different behaviors, institutions that are more friendly and an overall transformed projection of reality.
"Our social problems are a kind of healing crisis which are meant to lead us to the answers. The truth is more positive than we can presently conceive. But before we can get to the Promised Land we must first escape the meritocracy, chaos and crumbling systems based on false beliefs.
"We are in a new spiritual age of metabiological awakening."
— William Eastwood
How the internal judge forms within us
A rambling mind with a lot of chatter is a form of creation by default.  I say "creation" because you create the events that compose your life by what you think.
Because our civilization lacks proper understanding and values, the vast majority are generating conflicting beliefs and random thoughts that have both negative and positive consequences, and as a result they are not really in control of their life.
The average person's life experiences lean toward the negative because they have not yet been taught the principle of how their thoughts create matter, and many of their thoughts are negative or dysfunctional as a result. When the total negativity within reaches a certain pitch, it seems to take on a life of its own, a kind of controlling inner voice with its own personality. We call this the formation of the internal judge and victim.
If we endure unwanted experiences and conditions, these can be changed for the better through application of principles of manifestation. Getting rid of a stubborn inner judge and victim consciousness, however, can be a challenge. But once this is done our life takes a very big turn for the better.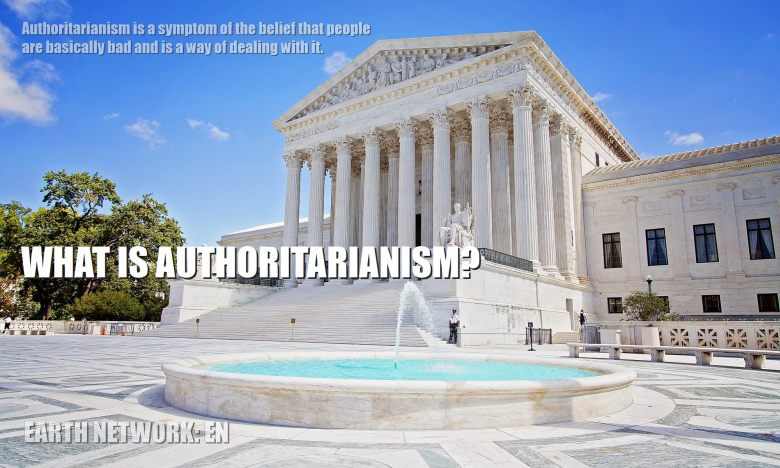 Is this an academic site with reputable sources?
We refer to the top .1% of physicists because speaking the truth carries certain risks
The only reason why Einstein and a few top physicists speak the truth is because they are such intellectual giants that the scientific establishment doesn't dare attack them.
---
"Education is what remains after one has forgotten what one has learned in school.
"The only thing that interferes with my learning is my education.
"Education is not the learning of facts, it's rather the training of the mind to think. "
— Albert Einstein
---
The fact that most people find quantum mechanics to be so confusing speaks volumes as to their ignorance of the nature of reality and scripting in myth.
Formal education is scripting in collective myths
It is not necessarily wise to ask an expert for the answer to the big questions, such as, 'what is consciousness and reality?' Here's the reason: Most professionals base their theories and 'knowledge' on many years of formal education, yet formal education is scripting in collective myth.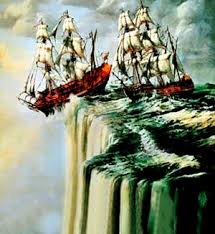 Professionals must endure far more formal education than most people, and formal education requires that they pass exams that prove they are scripted in myth in order to be legally designated as an expert in their field! For this reason, most experts are bias in favor of materialism, myth is slow to be challenged within academic circles and tends to be locked in place within society as a result.
History repeats itself
The greater your formal education, the greater your conviction in the generally held false materialistic worldview tends to be. Our schools and professions are based on a false worldview and they do their best to impart it. This applies to lawyers, doctors, psychologists and many other authorities.
Einstein didn't ask his family doctor if time was an illusion, because had he did, he would not have become the Einstein we know, and he would not have made any great scientific discoveries.
99% of professionals are scripted in materialism

Outdated mainstream science, academia and psychology underlie almost all of our current personal and collective problems from school shootings and political dysfunction to the inability of ordinary people to live happy and successful lives.
You have to learn how to think on your own and judge whether or not certain information is credible and rings true. You must learn to trust yourself or you will get nowhere.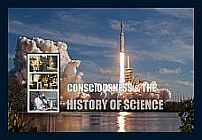 "I spent the last 44 years studying the paradigm quantum physicists are only now becoming aware of. If I was a doctor, I would have spent 44 years studying the official worldview of materialism and you wouldn't be reading any of this or learning the truth about the nature of reality and how thoughts are electromagnetic energy that forms matter."
The fact that we find quantum mechanics to be so confusing speaks volumes to our ignorance and scripting in myth.
We offer you a more accurate picture of the nature of reality than usual orthodox sources of knowledge and education. And we speak in plain English that is understandable to the people of the world (as well as easily translatable).
Click above to learn more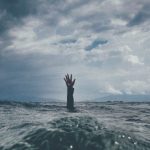 Click above
Making excuses for the inner judge & victim
Many people will tell you that they are happy in life. They may not be living their ultimate dream, but they will assert that they are happy and that their life is fine. In their second breath they may say life is unfair or whatever.
People learn to make excuses for why they don't have what they really want, their shortfalls, fears, backsliding or whatever. This protects them from seeing the judge and victim. In fact, the bad judge may be responsible, protecting itself with a barrier of thoughts and beliefs such as these. The bad judge and victim will give you excuses for not living the life you came to earth to live. This prevents you from battling the bad judge and victim. It keeps the negative, false self (parasite) safe and secure.
The inner judge and victim do not  allow us to be who we really are, the undomesticated, natural, authentic godling self experiencing a life of joy and dreams made real and being wild and free on earth.
Understanding that you are good is one of the best ways to disempower a bad inner judge.
The solution to the world's problems.  Your thoughts create your reality.


There are more times than I care to say that I have been horrified by the realization that I am creating whatever disasters beset me by my own negative thoughts and/or emotions.
Despite the fact that I know I am doing it to myself I find that I will be dwelling on the issue(s) that bother me most, especially people that I feel are making mistakes that affect me. As you probably know, the first thing to do is stop a negative thought in its tracks and substitute it with a positive thought, or let it go and set a positive thought beside it.
At certain times in my life I will do this so often that I am ready to lose my mind. Then I will tell myself, why am I doing this, I know I create my reality with my thoughts, but I can't stop these trains of negative thinking?
The source of this persistent negativity is the bad judge and victim consciousness virtually everyone possesses to some degree or another. The reason it is so persistent is because of the strength of the collective beliefs that we have inherited from past generations.
The problematic beliefs we internalize when we are very young are usually etched into the conscious and subconscious minds, even if they are controlled by our current conscious beliefs—which they are. Once a pattern is established, and if it is maintained for a long time, it can be difficult to reverse. The problem is that once we have created events that reinforce the inner conviction then we have to deal with both! The events that we have experienced in our past seem to confirm that those problematic beliefs are correct.
The bad judge or victim is at the center of all this negative thinking. Any strong belief or cluster of beliefs is like a little person in that it has its own opinion, personality and views on every subject. This is like the little man on your shoulder. The inner judge is a product of all the beliefs that we inherited when we were children.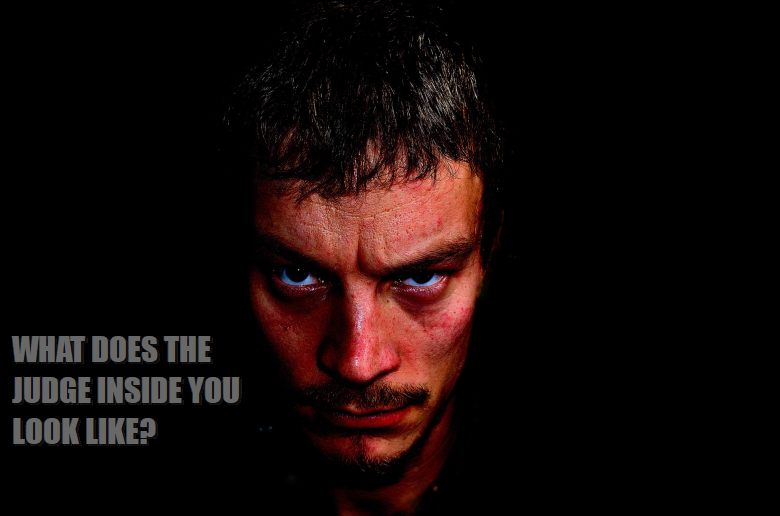 The inner judge is that voice within you that judges your every thought and action. The bad judge criticizes you every time it thinks you have made a mistake or done wrong in view of the beliefs of which it is composed.
The victim is the "poor me" voice that takes the brunt of the judge and negative encounters in life that seem to be victimizing you.
Going back to my persistent negative thinking: when I catch myself dwelling on the negative, the bad judge is that voice within me that criticizes me for doing so. My next thought may be "what am I supposed to do, I can't stop thinking these negative thoughts and feeling bad even though I'm supposed to and even though this is ruining my life!". That voice is the victim.
The voice of the bad judge and victim often work together to bring you down in life. Both are constructed of false beliefs, lies and negative judgments about yourself.
Anything is possible. Create your dreams. Start today..

KNOW WHO YOU ARE: We need to wake-up within the dream, and enter our true life.

How to keep yourself 100% safe.
You can be 100% safe from all threats
Is it possible to be safe from all threats, regardless of their source.
Solving social problems & remaining forever safe
You are safe when you know how to think beyond cause and effect, because you will be operating by a primary rather than secondary law of the universe.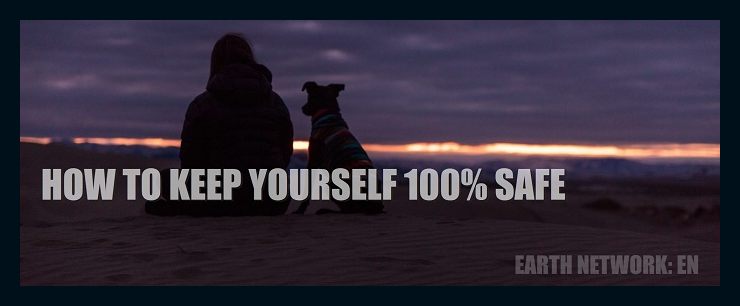 How to Be 100% Safe MENTAL PROTECTION
Our institutions, societies and accepted methods of doing things are all based on the idea that things happen in accidental and haphazard ways. This paradigm, as you probably know, is false. It is based on a mechanistic universe and a religious—Darwinian world.
Events happen for a reason and we control everything that happens in our lives. But how many new authors will tell you the truth? The answer is, very few. Most authors do not want to alienate you, which will happen if they say something contrary to  your most basic beliefs about reality. That doesn't happen here at EN. The fact is, we will tell your right-away, that your reality is a projection of your consciousness.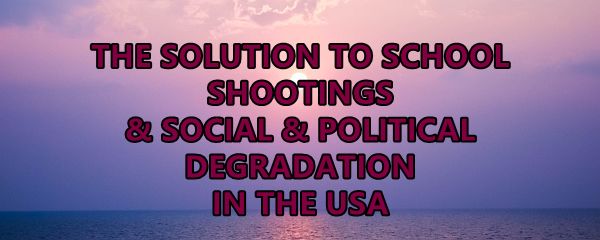 Click on image to read article.
HELP CREATE THE ULTIMATE FUTURE
Civilization's Distrust of Human Nature
We can solve not only the problems of violence in our culture, but also eliminate barriers to success so that we can achieve our personal goals and ambitions. Bullying or personal degrading and institutional hindering of the individual leads to most personal and social problems.
Remove Invisible Barriers to Success
MISSION CREATE A GREAT CIVILIZATION

Helping you to create the life you want!
Click above to learn more
How to break free of the internal judge & victim
The first step necessary to break free of the parasite—inner judge and victim—is awareness. The vast majority of people in the world today are completely unaware of the fact that the inner judge and victim rule their lives. We can't solve the problem until we are aware of it.