---

Can My Thoughts Influence People & Create Matter & Reality? William Eastwood's Philosophy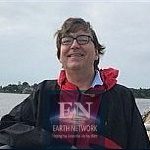 Our civilization, mainstream science and psychology believe that reality exists as a concrete objective physical world existing outside of the self. Holographic reality explains otherwise. Our eyes project the ideas we form from energy into the grid of physical reality. Our bodies create a sense of touch, words and sounds in the same way.
Our methods of achievement are based on a false premise, as is our economic system and all other models on which our institutions are based.
Our problems are meant to force a global paradigm shift into a fantastic new period of social advance and personal fulfillment.
— William Eastwood
Click here to get the facts about consciousness.
---
Physicist David Bohm
David Bohm, the author of the classic university textbook, Quantum theory, and friend of Einstein, believed people could create synchronistic events with their mind. He was right, we can influence reality to create beneficial synchronistic events. We do all the time.
Bohm offer us models of reality that supports the ability of thoughts to create matter. He describes reality as a pyramid-shaped hierarchy of dimensions in which each level orders the level below it. As we move up through levels, they become progressively less restrictive.
One level up is the fourth dimension or spacious present where our inner self creates outside of time. Bohm suggested we should take a close look at unusual events. The things that seem to make no sense point to what takes place on the next level up. These offer hints as to something important happening in the level directly above us.
Unusual events indicate a higher order operating in our life. Through paying attention to odd events that don't seem to fit in with the day's events, and unusual coincidences, we can begin to understand how reality is ordered from 'above.'
This site is about you, and is my philosophy, and I hope it will be yours too.
This site is not David Bohm's philosophy, it is mine, and I am giving it to you. I do not need quantum physics, nor do you. Decades after I developed my own philosophy, I came across David Bohm's science. I noticed immediately that it explained what I had always firmly believed.
I offer up his views to show you that the highest level, most credible science in the world perfectly validates the fact that consciousness does create reality and your thoughts absolutely do create matter. The science already exists. You do not need to search any more. The philosophy you need to create your life and dreams has come to you.
But the knowledge is also inside you. Admit it as I have—you too have the solution to all of humanity's problems, and the magic power to create matter and events with your thoughts. This ability is natural and is everyone's birthright. It is time we all own up to it and realize who and what we really are.
Do quantum physicists believe that thoughts create matter?
Many physicists do believe the universe is made up of or contains consciousness, but they do not usually professionally or publicly announce it.
Most physicists stop short of publicly saying thoughts create matter and that consciousness is primary because saying so is a form of scientific heresy that invites attack from a prejudice majority.
I assure you that these attacks are real. I never intended to get caught up in the conflict, but I have.
My computers and manuscripts have been confiscated numerous times. I never would have believed this could happen. There is nothing more stressful than armed agents storming your residence and confiscating your work. Only by court order have I been able to maintain this website for any length of time.
As we get closer to critical mass, we will see more desperate individuals attempting to enforce previous ignorance. The problem as I understand it is a difference in worldviews. Primitive ignorance tells us that people cannot be trusted and that reality is hostile and antagonistic to our welfare. These beliefs produce behaviors that seem to prove-out those concepts. If you understand holographic reality you are aware of the fact that negative beliefs are projected into matter and events. Thus, we have a world running down on the one hand and a newer, more accurate and much more advantageous paradigm emerging on the other hand.
In each person's personal life there is a conflict between the natural, authentic self and the self as defined by traditional science and psychology. This conflict is often reflected in the outer world. It is therefore important that you understand what is happening within your belief system and in the world. This is the subject of my first book, "The Solution..."
Science does not always provide one exact answer. Rather, science is a method of gathering information to determine the accuracy of a hypothesis. As more information is gathered, new insights are arrived at.
Problems only arise when we assume a previous hypothesis is beyond alteration and thus it is unnecessary to investigate further. This is what has happened to the entire field of science and civilization as a whole. We have arrived at a point in which people are emotionally invested in their opinions in a way that is similar to party division in politics.
People will defend their belief systems, and so it is up to you to interpret the information both intuitively in your own life and in terms of the authenticity of authors.
Have you ever experienced coincidences that seem to suggest that something more is going on than official science suggests? This can be explained if you are willing to consider a new scientific paradigm. There are many advantages to be gained for those who do.
How to use your thoughts to affect people & create your reality

By paying attention to how our thoughts and moods affect people and events we can eventually learn to control outcomes very beneficially. We can avoid dead ends and poor relationships, and instead take the most direct path to our goal. We do not have to be a scientist, we need only trust and listen.
After you have applied visualization or positive thinking you will receive impulses to act. If you trust your impulses (most do not because we are taught not to), you can move quickly to full materialization of your goals and desires.
The soul/ inner self (pick your term) (operating one level up in Bohm's scientific model) sees the past and future and knows where our choices will lead. The inner self works with probabilities, creating synchronistic events in-line with your beliefs, thoughts and emotions. By improving our intuition and listening carefully to our impulses which come from our  inner self, we can navigate the physical world much more effectively.
EN's Real School Advanced Site
---
"The important thing is to not stop questioning. Curiosity has its own reason for existing.
— Albert Einstein
---
---
How Can Thoughts
Create Physical Reality?
Is There an Inner Reality?
Can My Thoughts Affect People?
Physicist David Bohm.
Quantum Theory.
Principles of Manifesting
Click above to learn more
Click above to learn more
Your thoughts affect everything
Over time what we want most comes to us automatically as long as we do not block the process through fears, doubts or apposing thoughts.
The most wonderful things that have ever happened to you are a result of your best, most positive thoughts. Unexpected surprises in your life that bring you what you want or when everything comes together are examples of synchronicity.
Unusual 'good luck' is evidence of thoughts influencing matter. If you look through your past honestly you will see a pattern existing between your wishes and what you dwell on, and these kind of wonderful events.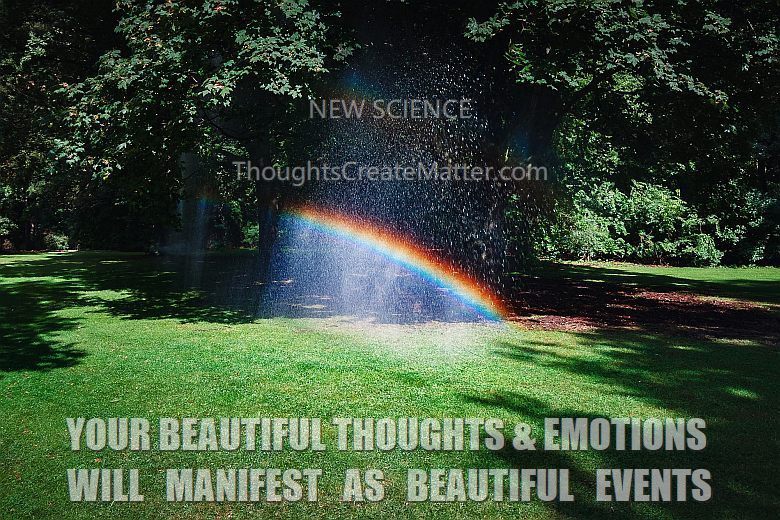 Click above to learn more
Click above to learn more
So what is this philosophy of mind that has always perfectly corresponded with quantum physics, the study of life?
Our civilization has in the past thought that matter (the brain) forms ideas, but it is just the opposite. Ultimately, everyone will discover that the events they experience are holographic projections; manifestations of "past" thoughts.
We create our own reality. If you study this material long enough, it is inevitable that you will come to this conclusion.
The more open you are to the idea, the more the evidence begins to present itself. Eventually many people experience a shift which feels like they are awakening from a dream that they are creating with their own thoughts and emotions. Once this happens you realize the true power you have to shape events.
A master regains intuitive knowing and reinforces it with intellectual understanding. They apply the principles and adhere by the new worldview faithfully despite inner pressure to break with understanding and join the world of victims.
Escape the chaos and drudgery of the meritocracy. From that point forward you can explore true reality and learn to manifest anything you want.
There is no

singular, one-world

time-line.
You do not progress in a lineal manner within time from birth to death.
You are not a three-dimensional self moving through three-dimensional world from birth to death.
You and the world do not exist that way. Nobel Prize winner's views.
The world does not exist outside of you (around you).
That world seemingly "out there" is not the real reality you are in.
You are not in a single objective reality which you experience as being relatively outside of your control.
What you see around you and who you apparently are now is only part of your reality.
The truth is much more beautiful than you can imagine.
Nothing is created in physical reality.
NBC NEWS REPORT: Universe Is Conscious
Click above to learn more
How thoughts affect people, reality and physical matter
Thoughts combine and form probabilities on an inner level. When a certain intensity is achieved, and circumstances are right, a probability will materialize.
A series of thoughts can manifest as an event or object. Or, if their intensity is low, they may only color or influence events.
If you are visualizing a yacht, for example, and are very expectant of results, you may achieve something below what you are aiming for. You may buy a smaller boat in a few months, or simply experience increasing prosperity and events more closely resembling your new thoughts.
As I said, the energy of a group of thoughts or emotions may simply color an event, or they may create an entirely new event. But even if you don't at first get all that you want, your wishes and desires will still seek the original version hoped for.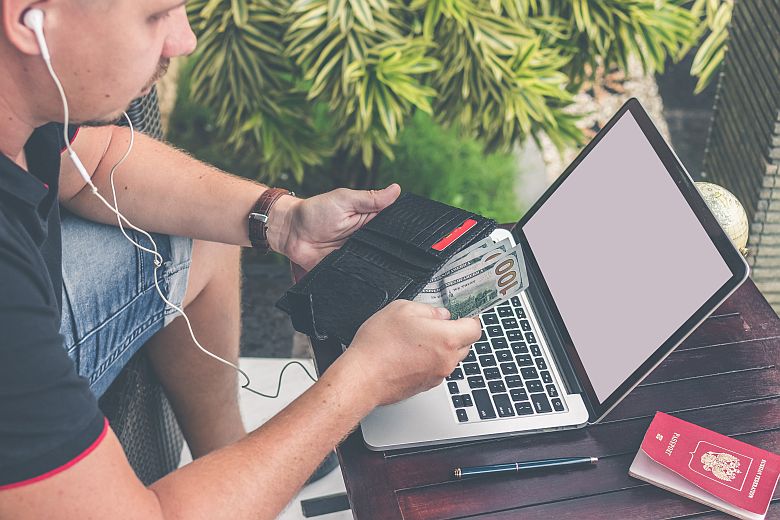 Click above to learn more
Principles of manifesting
Some aspects of manifesting are automatic following laws of physics, and some aspects are directed.
Laws of physics and consciousness govern how thoughts evolve and whether they will manifest in pure or diluted form.
You cannot force events on others, consent from their inner mind is required (contrary to common belief that we are often victims of others or circumstances).
Thoughts, emotions and beliefs compete for manifestation, and the most intense thoughts prevail.
Conditions must support the kind of event you are seeking.
You usually get things by buying them, finding them, or people give them to you.
Events that serve your own development and the fulfillment of all are easier to manifest than desires that may not help anyone in the long-run.
The wish or desire you are attempting to manifest cannot conflict with your own beliefs (and you have many beliefs).
A book I created to explain and clarify these concepts, while introducing you to my philosophy at a low cost to you.
At $3.99, this is your best option to test the principles in this website without spending a lot of money. I created the book for this reason, to help people that do not want or cannot spend a lot to get out of their difficult situations.
ePub (eBook)
Waste no time with this powerful guide. Get the single-most important key to liberate yourself from all limitations. Imagine a life in which you can do anything you want because you are no longer hindered in any way whatsoever.
The most important insight to put everything in life in perspective. The necessary key to freedom from restriction is revealed. Available in paperback also.
---
Link to Amazon: International 5 STAR Review:

Phoenix

Reviewed in the United Kingdom on March 9, 2020
Verified Purchase

---
You create your reality. When we make life difficult we miss the whole point.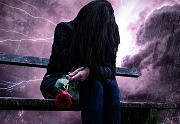 This is a very affordable book and great gift to help someone get out of a difficult life situation.
William Eastwood's best, with a simplicity that guarantees your success.
Acquire the knowledge necessary to create anything you want
We need to apply the facts to improve our world, but it is not enough to just say "my thoughts create my reality." We need perspective and deeper knowledge on this subject.
We must understand our position and obligation to study the paradigm to assist humanity. We owe it to those we love and to the planetary civilization to which we belong. We must admit we have the solution to the world's problems, stand up for the truth, and most importantly, stop the pain, cruelty and abuse that has gone on for far too long.
Click above to learn more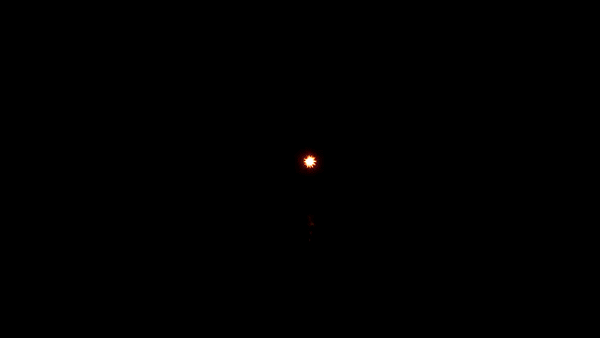 Primary article concludes here.
Can My Thoughts Influence People & Create Matter & Reality?

YES!

William Eastwood's Philosophy
Copyright © 2019, 2020, By: William Eastwood.
ePub (eBook)
Based on David Bohm's quantum mechanics.
When you apply the simple principles within this book you activate a magical internal process that manifests your desires & allows you to enter your own Promised Land.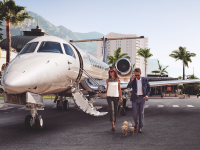 Once you understand how time and space really work, controlling what happens next in your life is easy as clicking on the movie you would like to watch on your TV. You do not progress in one world from birth to death. You are really in a field of unlimited probabilities projecting who you think you are into the physical movie we call life.
This simple method can be used to become successful, wealthy, healthy, to lose weight, get smarter or whatever you want, overnight. It is tested & it works.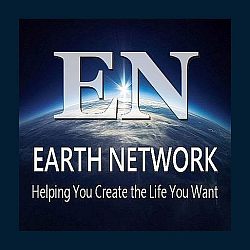 RESEARCHING CONSCIOUSNESS SINCE 1975

Achieve all your ambitions with POWERFUL EN books
EARTH NETWORK BOOKS By William Eastwood

Anything is possible. Create your dreams. Start today.

KNOW WHO YOU ARE: We need to wake-up within the dream, and enter our true life.
Anything is possible. Create your dreams. Start today.

THE SECRETS OF THE UNIVERSE UNVEILED: A sample of chapter one of the EN course.


 
C = Ef:  FAST TRACK TO SUCCESS

Your Fast Track to Success  link (C = Ef) above loads in milliseconds

How to use thoughts to create success.
You can achieve anything you put your mind to.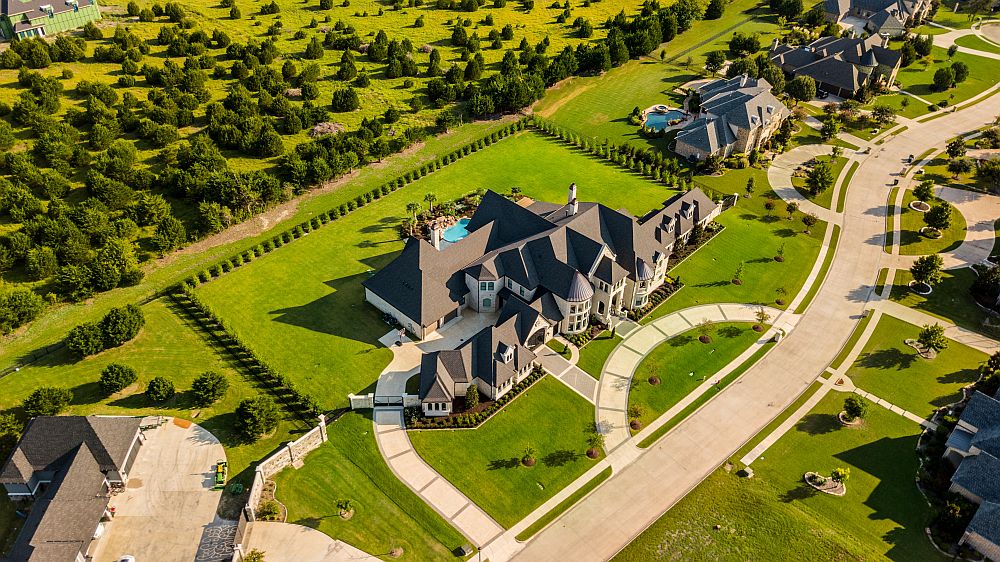 Your Thoughts Can Affect People – Reality – Physical Matter.
---
Categories: Thoughts Create Matter & Reality, How Your Thoughts influence people  & Create Events, Metaphysical philosophy, Can My Thoughts Influence People & Create Matter & Reality?, William Eastwood's Philosophy, Consciousness creates matter & reality, Does mind form matter?, The most credible & advanced science in the world suggests thoughts create matter,  Mind creates matter, Can thoughts create matter?, David Bohm & consciousness quantum physics theories, Thoughts form matter, Mind creates reality, Metaphysical books and articles,.Click on our site to learn more.
Can My Thoughts Influence People & Create Matter & Reality?

YES!

William Eastwood's Philosophy
If conditions cannot support materialization, a lesser version of your thoughtform will usually manifest. Although the original thoughtform may materialize at a much later date.
If the right conditions for manifestation do not exist, your thoughtforms themselves will attempt to create the proper conditions to manifest the original desire.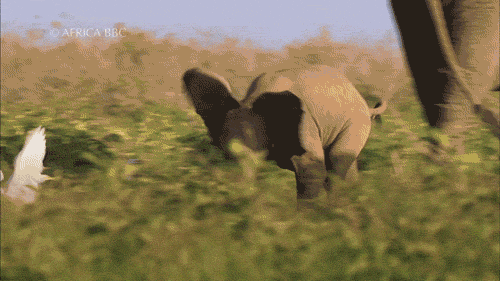 The concepts conveyed in this website are within these books.