---

Can My Thoughts Influence People & Create Matter & Reality? 
---
Your thoughts not only influence people, they create your reality.
Consciousness creates matter. The philosophy given on four EN websites is a culmination of 47 years of my own research and application. David Bohm, friend of Albert Einstein, provides scientific reinforcement.
The pyramid in the image below depicts David Bohm's triangle-shaped hierarchy of dimensions.
Article continues after founder's post.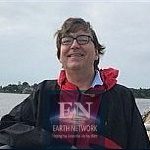 "EVERYTHING WE ARE EXPECTED TO BELIEVE & WERE TAUGHT IN SCHOOL IS WRONG! It is all absurd!
"Holographic Universe, by David Bohm, Albert Einstein's friend and colleague, supports that premise.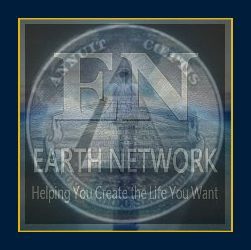 .
---
Article continues
My philosophy regarding consciousness is similar to Bohm's and many others in the field.  His scientific validation of my philosophy is congruent with other revolutionaries. It is the only logical conclusion when considering all the facts.
Official science and mainstream civilization has traditionally denied any scientific views that fall outside of materialism. Ironically, David Bohm's holographic universe explains why people cannot accept views outside of their own. Because reality is a holographic projection of beliefs, thoughts and emotions, we see only what we believe because that is the reality that the mind projects.
Science as a whole is also threatened by revolutionary views because those views could potentially cause a collapse of what is considered to be all known scientific knowledge about the universe and how events are formed. It is much easier to reject and shove aside anything that does not fit the accepted picture of reality as painted by past generations of scientists.
The problem is, past views are wrong, and David Bohm and I are right. Materialism is a myth.
"You create your own reality and you are always in control of what you create.  I have said this since I was 12: You select events—probabilities—according to your desires and assumptions.
"The central premise that consciousness creates reality dismantles most accumulated knowledge in all fields. This creates a situation in which many beliefs and institutions will need to change."
The author attributes his success to the application of these principles. He worked on inventions with Yale University Professor, Everett Barber, at age 13, has taken on the most powerful institution in the U.S. and has gone on to write ten books. William founded Earth Network of Altruistic Individuals, Inc. at age 37.
NBC NEWS REPORT Universe Is Conscious
NOVA CPTV: Matter is a State of Consciousness?
Later in his life Bohm said there was no sharp distinction between thoughts and matter.
Driven to improve the world and help people, I have simply put all the pieces together in a practical and easy to understand format before the establishment has been able to do so.
Civilization is a product of unrecognized cooperative inclinations in the mind of man. The intellect has a social function that makes it easier for us to agree with prevailing cultural conclusions than not to. People want to see the world the way others do. This function causes people to come together and gives them the ability to form civilization.
Scientists often use components of materialism to argue against my views and Bohm's. The arguments are not valid in the new paradigm. The mistake of using the assumptions of the traditional paradigm to disprove the new paradigm is illogical and unfair.
UNIFYING PRINCIPLE How to Unite the World
The mind can build any conclusion by focusing on what agrees with its worldview and rejecting what does not fit. Look around you and you will see plenty of evidence of that. Their are as many different views of reality as their are people.
The divisions that are tearing apart the U.S. are evidence of that.
Only with a full understanding of the filtering nature of them mind can we become objective. Only with full knowledge of how our facts are a projection of consciousness will we achieve an unbiased science. Only then can we take into account our own prejudiced perception, hence uncovering the truth buried below common myths.
The universe itself is nothing more or less than consciousness, yet because of prevailing views of reality, there is a strong tradition of denial, especially in established institutions. As a result of cognitive dissonance, I am blessed with a body of already-proven and self-evident facts I have been researching and testing for almost five decades.
The information is there, it is just not seen or utilized because so few people can see or want to see it.
Eastwood & Bohm
In 1947, David Bohm became an assistant professor at Princeton University, where he met Albert Einstein. Albert Einstein said Bohm was a kindred spirit, a like-minded colleague.
When observing electrons within groups, Bohm was surprised to find that when in groups, electrons seemed to behave like flocks of birds or schools of fish—as if they were somehow alive!
My philosophy is largely congruent with David Bohm's scientific paradigm depicting reality as a hierarchical pyramid of dimensions, each subsequent level ordered by the dimension directly above it.
Physicist David Bohm
David Bohm, the author of the classic university textbook, Quantum theory, and friend of Einstein, believed people could create synchronistic events with their mind. He was right, we can influence reality to create beneficial synchronistic events. We do all the time.
.
Bohm offers us a model of reality that supports the ability of thoughts to create matter. He describes reality as a pyramid-shaped hierarchy of dimensions in which each level orders the level below it. As we move up through levels, they become progressively less restrictive.
One level up is the fourth dimension or spacious present where our inner self creates outside of time. Bohm suggested we should take a close look at unusual events. The things that seem to make no sense point to what takes place on the next level up. These offer hints as to something important happening in the level directly above us.
Unusual events indicate a higher order operating in our life. Through paying attention to odd events that do not seem to fit in with the day's events, and unusual coincidences, we can begin to understand how reality is ordered from 'above.'
This site is about you, and is my philosophy, and I hope it will be yours too.
This site is not David Bohm's philosophy, it is mine, and I am giving it to you. I do not need quantum physics, nor do you. Decades after I developed my own philosophy, I came across David Bohm's science. I noticed immediately that it explained what I had always firmly believed.
I offer up his views to show you that the highest level, most credible science in the world perfectly validates the fact that consciousness does create reality and your thoughts absolutely do create matter. The science already exists. You do not need to search any more. The philosophy you need to create your life and dreams has come to you.
But the knowledge is also inside you. Admit it as I have—you too have the solution to all of humanity's problems, and the natural power and ability to create matter and events with your thoughts. This ability is natural and is everyone's birthright. It is time we all own up to it and realize who and what we really are.
Article continues after EN book list.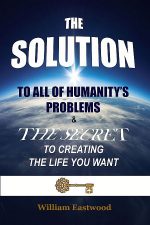 Click above to learn more
Click above to learn more
Click above to learn more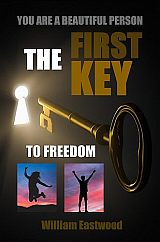 Click above to learn more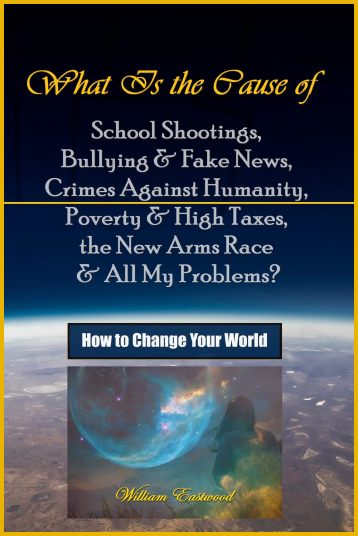 Click above to learn more
Click above to learn more
Click above to learn more
Click above to learn more
Click above to learn more
Click above to learn more
Click above to learn more
EN's eBooks have audiobook capability
Once your inner mind is programmed for success via affirmations you become invincible.
EXAMPLE of How Thoughts Create
How to use your thoughts to affect people & create your reality

 By paying attention to how our thoughts and moods affect people and events we can eventually learn to control outcomes very beneficially. We can avoid dead ends and poor relationships, and instead take the most direct path to our goal. We do not have to be a scientist, we need only trust and listen.
After you have applied visualization or positive thinking you will receive impulses to act. If you trust your impulses (most do not because we are taught not to), you can move quickly to full materialization of your goals and desires.
The soul/ inner self (pick your term) (operating one level up in Bohm's scientific model) sees the past and future and knows where our choices will lead. The inner self works with probabilities, creating synchronistic events in-line with your beliefs, thoughts and emotions. By improving our intuition and listening carefully to our impulses which come from our inner self, we can navigate the physical world much more effectively.
---
"The important thing is to not stop questioning. Curiosity has its own reason for existing.
— Albert Einstein
---
---
How Can Thoughts
Create Physical Reality?
Is There an Inner Reality?
Can My Thoughts Affect People?
Physicist David Bohm.
Quantum Theory.
Principles of Manifesting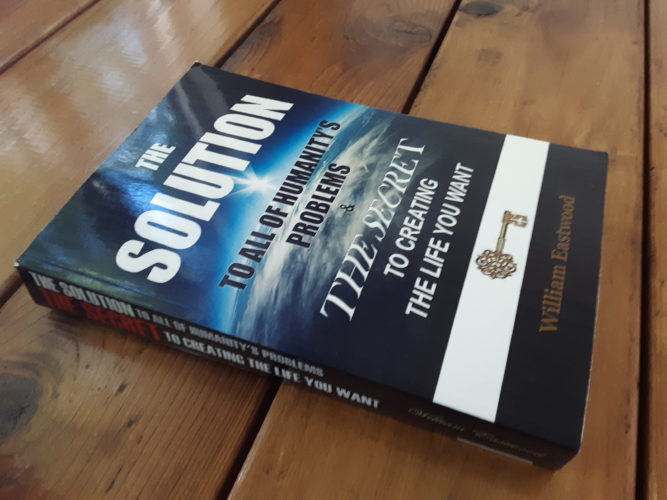 Click above to learn more
Your thoughts affect everything
Over time what we want most comes to us automatically as long as we do not block the process through fears, doubts or apposing thoughts.
The most wonderful things that have ever happened to you are a result of your best, most positive thoughts. Unexpected surprises in your life that bring you what you want or when everything comes together are examples of synchronicity.
Unusual 'good luck' is evidence of thoughts influencing matter. If you look through your past honestly you will see a pattern existing between your wishes and what you dwell on, and these kinds of wonderful events.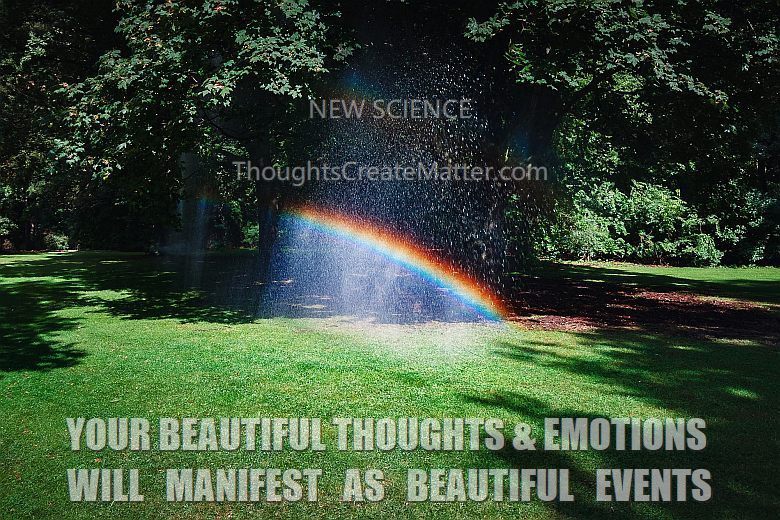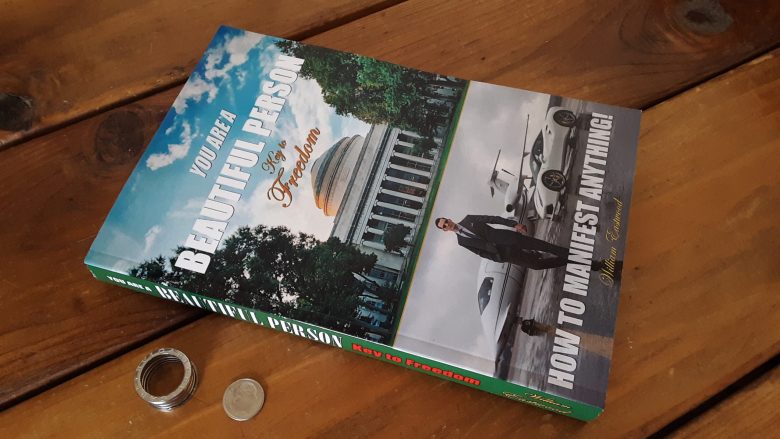 Click above to learn more
So, what is this philosophy of mind that has always perfectly corresponded with quantum physics, the study of life?
Our civilization has in the past thought that matter (the brain) forms ideas, but it is just the opposite. Ultimately, everyone will discover that the events they experience are holographic projections; manifestations of "past" thoughts.
We create our own reality. If you study this material long enough, it is inevitable that you will come to this conclusion.
The more open you are to the idea, the more the evidence begins to present itself. Eventually many people experience a shift which feels like they are awakening from a dream that they are creating with their own thoughts and emotions. Once this happens you realize the true power you have to shape events.
A master regains intuitive knowing and reinforces it with intellectual understanding. They apply the principles and adhere by the new worldview faithfully despite inner pressure to break with understanding and join the world of victims.
Escape the chaos and drudgery of the meritocracy. From that point forward you can explore true reality and learn to manifest anything you want.
There is no

singular, one-world

time-line.
You do not progress in a lineal manner within time from birth to death.
You are not a three-dimensional self moving through three-dimensional world from birth to death.
You and the world do not exist that way. Nobel Prize winner's views.
The world does not exist outside of you (around you).
That world seemingly "out there" is not the real reality you are in.
You are not in a single objective reality which you experience as being relatively outside of your control.
What you see around you and who you apparently are now is only part of your reality.
The truth is much more beautiful than you can imagine.
Nothing is created in physical reality.
NBC NEWS REPORT Universe Is Conscious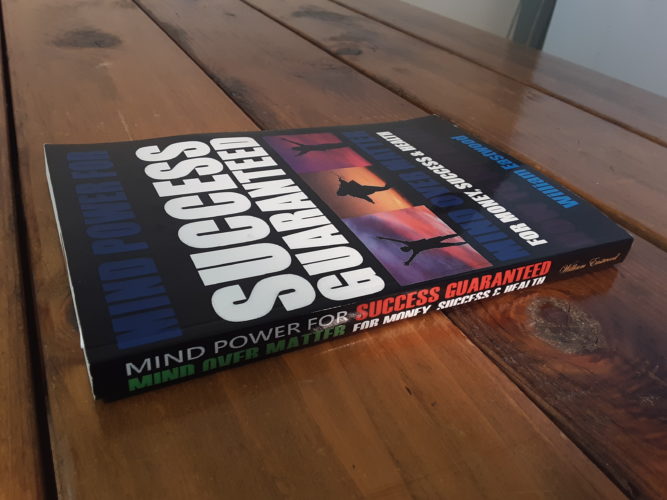 Click above to learn more
How thoughts affect people, reality and physical matter
Thoughts combine and form probabilities on an inner level. When a certain intensity is achieved, and circumstances are right, a probability will materialize.
A series of thoughts can manifest as an event or object. Or, if their intensity is low, they may only color or influence events.
If you are visualizing a yacht, for example, and are very expectant of results, you may achieve something below what you are aiming for. You may buy a smaller boat in a few months, or simply experience increasing prosperity and events more closely resembling your new thoughts.
As I said, the energy of a group of thoughts or emotions may simply color an event, or they may create an entirely new event. But even if you don't at first get all that you want, your wishes and desires will still seek the original version hoped for.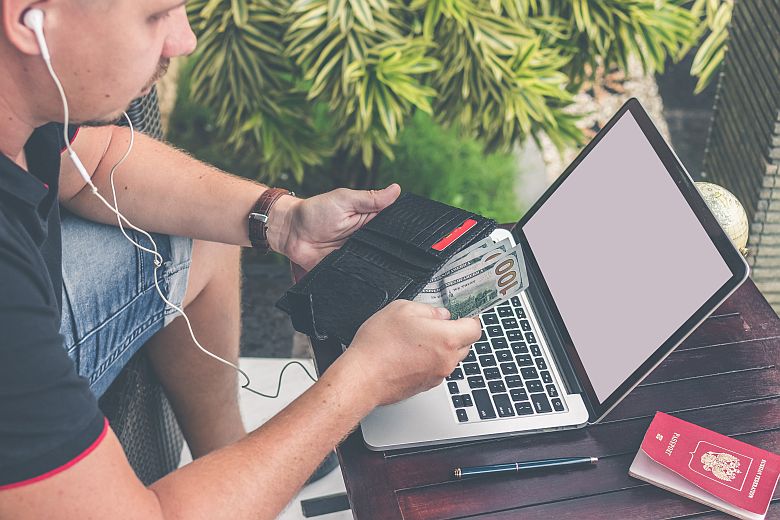 "What Is the Cause of..."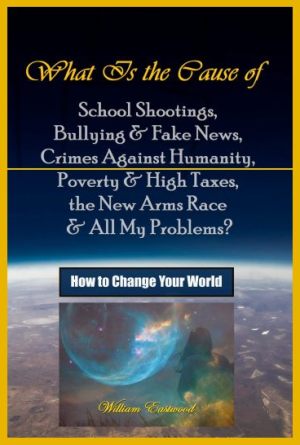 Follows the ideas in "The Solution..." but more advanced. Explains the real cause and solution of all personal and social problems, as well as methods to achieve goals based on holographic universe theory.
Solve YOUR problems & the world's problems at the same time. Nothing else like it exists in the world. We now have a profound method and means to dissolve global problems and achieve our goals.
This remarkable new way of looking at the universe is supported by two of  the  world's  most  eminent thinkers ― Stanford neurophysiologist Karl Pribram, & University of London physicist David Bohm, a former protege of Einstein's.
Click above to learn more
Principles of manifesting
Some aspects of manifesting are automatic following laws of physics, and some aspects are directed.
Laws of physics and consciousness govern how thoughts evolve and whether they will manifest in pure or diluted form.
You cannot force events on others, consent from their inner mind is required (contrary to common belief that we are often victims of others or circumstances).
Thoughts, emotions and beliefs compete for manifestation, and the most intense thoughts prevail.
Conditions must support the kind of event you are seeking.
You usually get things by buying them, finding them, or people give them to you.
Events that serve your own development and the fulfillment of all are easier to manifest than desires that may not help anyone in the long-run.
The wish or desire you are attempting to manifest cannot conflict with your own beliefs (and you have many beliefs).
---
The Altruistic, Autonomous Movement & EN websites are funded through book sales, which in turn help the movement by spreading awareness. Please! We need you to purchase a book so that we can continue to bring this uncommon and much needed free knowledge resource to the world!
---
A book (below) I created to explain and clarify these concepts, while introducing you to my philosophy at a low cost to you:
You may be surprised at the solution to most problems
Imagine if the most fun way to live your life was the most responsible and best way to solve your problems? That is what I have discovered and that is what I explain in the Key.
A VERY affordable book and excellent starting point for those who are new to these concepts.
"You Are a Beautiful Person, The First Key to Freedom."
An excellent gift that helps a person at about the price of a holiday card.
At $3.99, this is your best option to test the principles in this website without spending a lot of money. I created the book for this reason, to help people that do not want or cannot spend a lot to get out of their difficult situations.
ePub (eBook)
Waste no time with this powerful guide. Get the single-most important key to liberate yourself from all limitations. Imagine a life in which you can do anything you want because you are no longer hindered in any way whatsoever.
The most important insight to put everything in life in perspective. The necessary key to freedom from restriction is revealed. Available in paperback also.
---
Link to Amazon: International 5 STAR Review:

Phoenix

Reviewed in the United Kingdom on March 9, 2020
Verified Purchase

---
You create your reality. When we make life difficult we miss the whole point.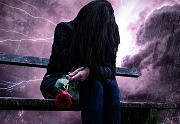 This is a very affordable book and great gift to help someone get out of a difficult life situation.
William Eastwood's best, with a simplicity that guarantees your success.
Acquire the knowledge necessary to create anything you want
We need to apply the facts to improve our world, but it is not enough to just say "my thoughts create my reality." We need perspective and deeper knowledge on this subject.
We must understand our position and obligation to study the paradigm to assist humanity. We owe it to those we love and to the planetary civilization to which we belong. We must admit we have the solution to the world's problems, stand up for the truth, and most importantly, stop the pain, cruelty and abuse that has gone on for far too long.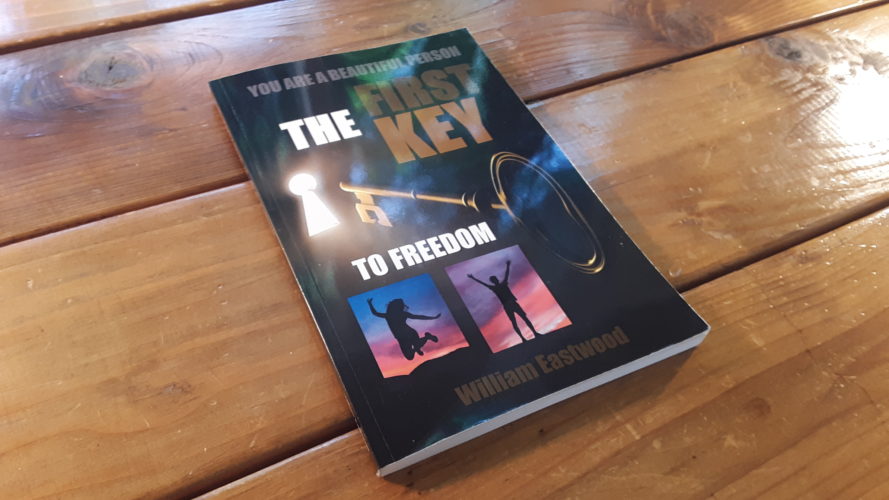 Click above to learn more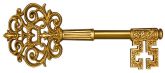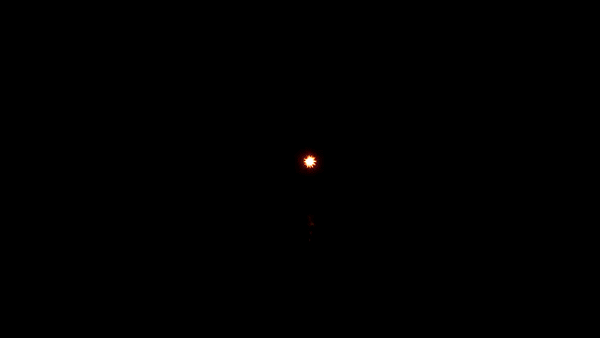 Primary article concludes here.
"You create your own reality and you are always in control of what you create.  I have said this since I was 12: You select events—probabilities—according to your desires and assumptions.
"The central premise that consciousness creates reality dismantles most accumulated knowledge in all fields. This creates a situation in which many beliefs and institutions will need to change."
The author attributes his success to the application of these principles. He worked on inventions with Yale University Professor, Everett Barber, at age 13, has taken on the most powerful institution in the U.S. and has gone on to write ten books. William founded Earth Network of Altruistic Individuals, Inc. at age 37.
FOUR SCIENTIFIC EDUCATIONAL SITES WITH ONE PHILOSOPHY
If you believe in some kind of original substance creating the universe, there are certain common-sense conclusions that can be made. If the original substance were light, we could expect all further evolutions of light to be other forms of light. That is, whatever initially existed multiplied or evolved its own properties or constituents and could not create anything external to its own substance.
The original substance creates time and space, your environment, the events you experience and the objects you own. Nothing exists external to this substance. Everything you create is done by manipulating this substance.
If you follow this simple logical deduction, you too must be a portion of this original substance. There are no hierarchies of consciousness, but only the various intensities and colors of the one energy movement that is the original Consciousness. You are a portion of that original consciousness with all the abilities and characteristics of that original state that seeded all universes.
You are a creator.
Probabilities are infinite and a miracle to behold.
The content above is taken from my new manifesting book.
NEW EDITION: Released September, 2020.
.
Can My Thoughts Influence People & Create Matter & Reality? William Eastwood's Philosophy
Copyright © 2019, 2020, By: William Eastwood.
Thoughts Create Matter Links
---
Categories: Thoughts Create Matter & Reality, How Your Thoughts influence people  & Create Events, Metaphysical philosophy, Can My Thoughts Influence People & Create Matter & Reality?, William Eastwood's Philosophy, Consciousness creates matter & reality, Does mind form matter?, The most credible & advanced science in the world suggests thoughts create matter,  Mind creates matter, Can thoughts create matter?, David Bohm & consciousness quantum physics theories, Thoughts form matter, Mind creates reality, Metaphysical books and articles. Click on our site to learn more.
Can My Thoughts Influence People & Create Matter & Reality?

YES!

William Eastwood's Philosophy
If conditions cannot support materialization, a lesser version of your thoughtform will usually manifest. Although the original thoughtform may materialize at a much later date.
If the right conditions for manifestation do not exist, your thoughtforms themselves will attempt to create the proper conditions to manifest the original desire.
The concepts conveyed in this website are within these books.