---

Theory of Consciousness — Mind is Fundamental and Universal
---
What is the theory of consciousness?
How is mind fundamental and universal?
I will answer these questions now.
What is the theory of consciousness?
---
The new theory of consciousness states that nothing exists but consciousness. If existence began with consciousness, it is logical to conclude that consciousness could only produce more consciousness.
This is exactly what happened. Consciousness ultimately found a way to produce matter out of its own substance. Matter itself is a form of consciousness in the same way ice is a form of water.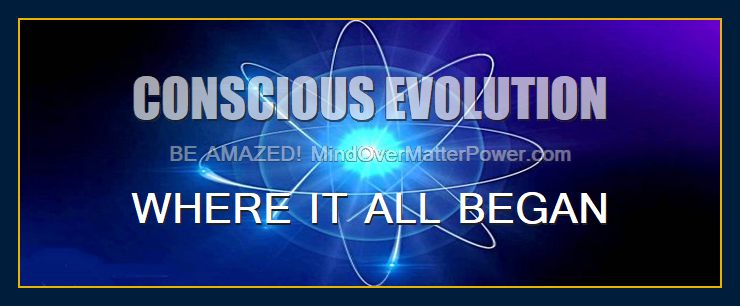 This theory of consciousness being the one and only substance and ground of existence is the foundation of Internal Science as given on this site. The Internal Science paradigm is in response to the fact that all that exists is a state of consciousness. It is necessary to create a new science because the traditional, objective science is not appropriate to a subjective reality. You cannot study or validate something that is subjective with an objective technology and scientific method,
Electromagnetic energy is fundamental and universal. Electromagnetic energy is consciousness or mind. Only consciousness can know consciousness.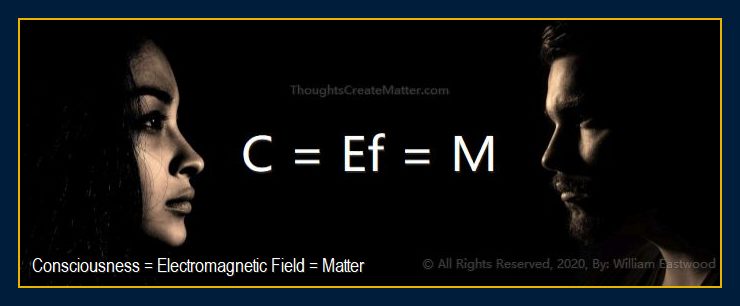 Click above to learn more
CONSCIOUSNESS IS A STATE OF MATTER: MIT
What is the holographic universe?
---
The reality around you is a projection of the mind, brain and five senses. This orthodox science comes from David Bohm. William Eastwood arrived at the same conclusion in the previous century through the paradigm of subjective Internal Science. Eastwood explains that everyone possesses this superior form of intelligence. 
Bohm was a friend and colleague of Albert Einstein. Einstein called Bohm a "kindred spirit." Eastwood is an outsider in that he operates through subjective science by choice because of his early-life understanding. Only a subjective science can accurately describe a subjective universe.
---

Eastwood: The holographic universe is the reality you are in. The mind projects reality through the brain and five senses. This scientific paradigm has its origins in the findings of a group of leading 20th century scientists, but is also known in the heart and mind of each individual and all consciousness.
In recent centuries, objective science has given us a cold and uncaring universe that formed accidentally, and in a resulting process of evolution of life on earth was always hostile to the individual's good. Never did the universe care about the individual except perhaps as the individual ensured the survival of the species. The holographic universe sounds like a term that continues in this tradition. It does not.
This is a subjective science that has a heart and soul. Consciousness is universal and fundamental. Consciousness projects itself into matter. The mind constructs the physical environment and the body. Being universal and fundamental, the nature of the universe hinges on the nature of consciousness, and consciousness is altruistic.
Individuality is a very real expression of consciousness, and therefore the individual is altruistic. By its very nature, consciousness is altruistic and intelligent.
We have an intelligent and altruistic universe that comes to know itself through its individualized portions. You are the portion of this infinite, intelligent and altruistic consciousness that wears your name. 
You are the portion of this infinite, intelligent and altruistic consciousness that wears your name.
Holographic film is unique in that if you smash it into pieces, each piece will project the whole image projected by the entire film before it was smashed. In the same way, the holographic universe paradigm tells us that the individual projects the whole universe. This is only possible because on deep inner levels the individual is connected to the entire universe. Individuality does not contradict unity. The altruistic intelligence of the entire universe is expressed through individuality. In a way, each individual is a different version of the nature of the universe.
Because the universe is of good intent, so is the individual. However, the individual is given freedom. This means that the individual can believe otherwise. When this happens the individual projects his or her beliefs into events that reflect the belief that the individual is not altruistic. The nature of your life reflects what you believe you are. Your life reflects your beliefs as to the nature of reality. If you believe that reality is cruel and competitive, then that will be your reality. This is the mistake the human race is making.
This is why Albert Einstein said that believing that the universe is friendly is so important.
In the holographic universe paradigm, we create our reality. Each individual is the author of their reality. When you believe that the universe is altruistic and cooperative your beliefs are in line with the intrinsic reality of consciousness. If you believe that the universe is uncaring and that you are undeserving, then you project that set of beliefs as your reality. You are creating what you believe, think and feel. If your assumptions are negative, that is what you create and experience. This is why I say that we must believe we are good and base our civilization on this firm belief in our goodness.
In fact, because we have not been doing that we have division and chaos. Poor behavior, incarceration and division are a product of the negative and inaccurate mainstream materialism paradigm expressed as the beliefs, thoughts, feelings and resulting behavior of the individual.
You are a beautiful person and your nature is good. 
You are good and the universe is kind.
You must believe that. It is true.
HIGHLY RECOMMENDED ARTICLES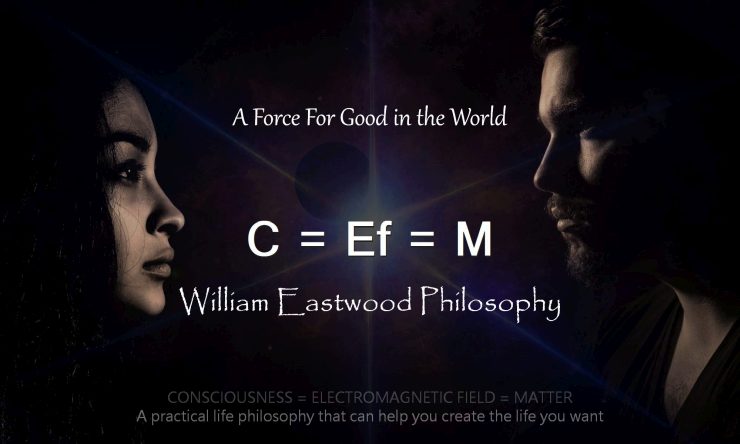 William Eastwood, International Philosophy
Learn how to save democracy and solve world problems
Click below to learn how to save democracy and solve world problems.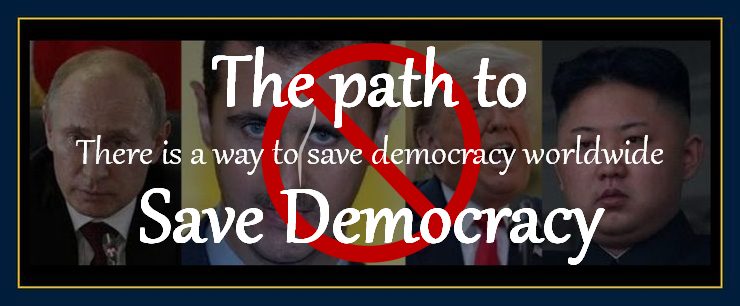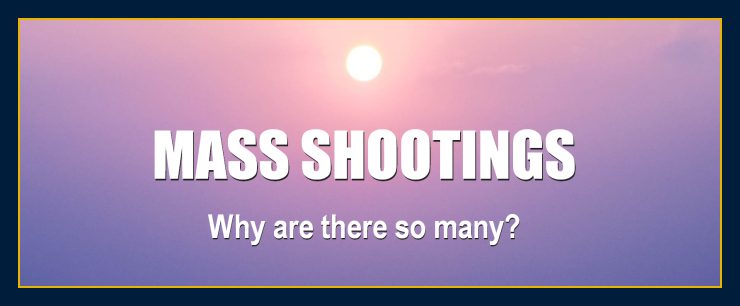 SOMETHING TOTALLY NEW
NEW! Published in November, 2022!.
45

45-years of research brings you a simple, practical life philosophy that works!
---
Contains step-by-step guidelines to create miracles, attract synchronistic events and live in gratitude and appreciation. A group of chapters called "Fast Track to Success" gives you simple instructions for achieving your goals.
The Good Philosophy of Life for Everyone Everywhere!
Anyone in any country can understand it!
---
International Philosophy is the brainchild of William Eastwood, who, as you may well know, worked on a secret invention at a research and development facility owned by a Yale University professor when he was only 13 years old.
"Because people from all over the world liked the principles I was teaching, I coined it 'International Philosophy.'
It has international appeal, translates well into any language and is accurate and easy to understand." — William Eastwood.
Get this great book now and add it to your best book collection!
Available in paperback and eBook.
World peace is important, but so is your security.
The Altruism Code provides a pathway for you.
A constitution to guide the individual, regions and nations.
NEW! Published in October 2022.
45

William Eastwood's 45-years of research brings the world a unique human rights document
THE FIRST OF ITS KIND!
It's hard to believe that something so simple and so easy is all that is needed, but it is true!
The Altruism Code can be used to transform individuals, groups, regions and ultimately the entire civilization.
A constitution for a new world
---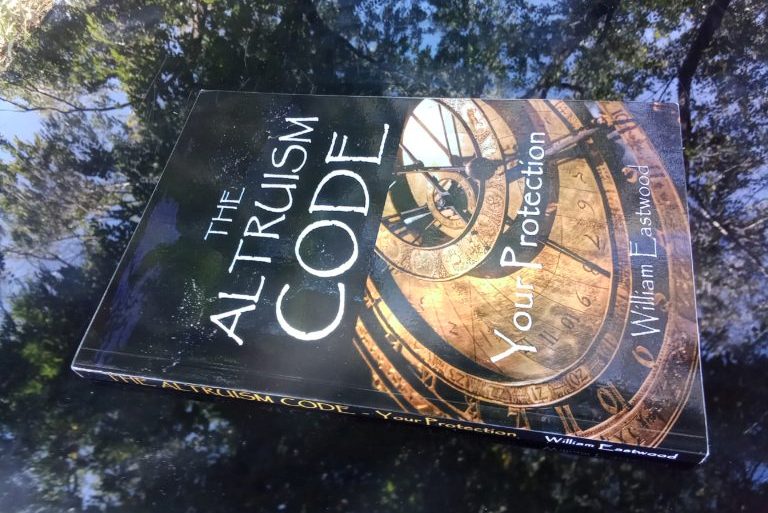 The Altruism Code provides the way and the means
---
You are an altruistic spirit with unlimited potential and creative power to transform your own life and the lives of others, to shape events as you like and thus create what you want in life. The Altruism Code provides the way and the means.
THE ALTRUISM CODE  is a reset button for civilization. Lets put an end to cruelty in the world and begin creating something better.
Seeming evils from the war in Ukraine to evictions, incarcerations and lawsuits are symptoms of a flawed model rather than flawed people.
Available in eBook and paperback.
QUANTUM PHYSICS MIND-BRAIN MODEL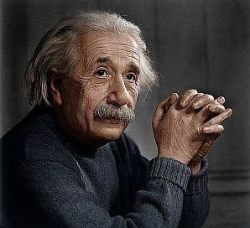 "Reality is merely an illusion, albeit a very persistent one."
― Albert Einstein
JOURNEY OUT OF THE ILLUSION
A guide out of the illusion.
There is a journey we must all take.
---
If we are going to create what we want in life and if we are going to survive as a global community, we must be willing to understand how we create our reality. This involves looking at the implications of what Einstein and a group of leading physicists discovered about reality that the media did not properly report to the world for a number of reasons.
45

William Eastwood's 45-years of research brings you a new understanding of reality
A journey out of the illusion that will change your life
---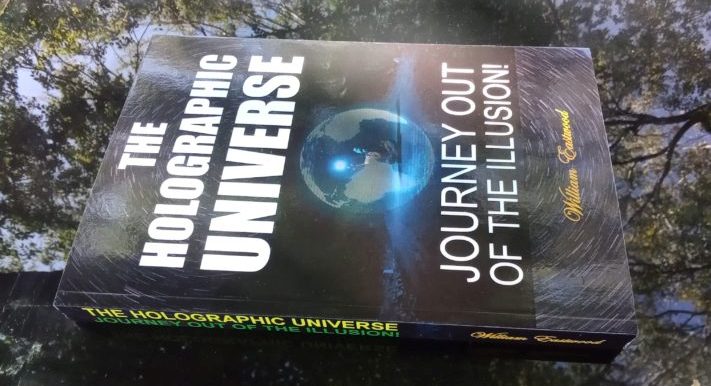 45

William Eastwood's 45-years of research brings you everything you ever wanted!
YOU ARE A BEAUTIFUL PERSON
---
45

45 years of research brings you...
MANY PROBLEMS,

ONE SOLUTION
Create the life you want with a book that can solve all problems, both public and private
---
William Eastwood gives us a simple solution to a lot of big problems. He has been studying the application of internal science to solve personal and global problems for over 45 years. Internal science tells us that we create the external world internally. So, what needs to change?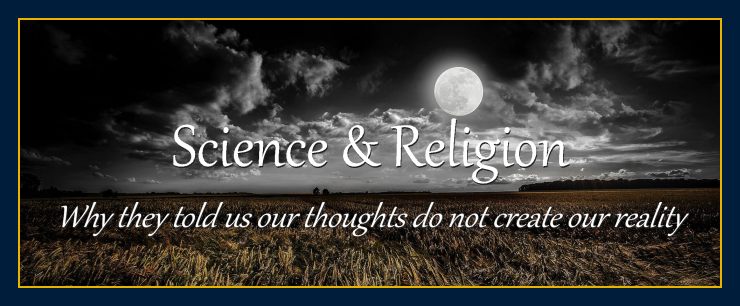 Consciousness (your mind) is fundamental and universal
---
Fundamental means that nothing is more basic that consciousness. Scientist cannot explain consciousness in terms of existing laws such as those that govern time, space, gravity, light etc.
Consciousness, therefore, is either another fundamental phenomenon like those described above, or it is the most basic of all fundamental phenomena and gives rise to other fundamentals.
What is the theory of consciousness? How is mind fundamental and universal?
Consciousness creates time, space and matter
---
All systems possess some degree of consciousness because consciousness is the source of all systems. This doesn't imply that all systems think like humans do, but it does tell us that some form of awareness exist throughout the universe, including in basic particles such as photons.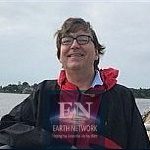 Every time you exercise your free will you are choosing between probabilities. The famous double slit experiment in physics reveals that all paths we can take are taken, yet we can only observe one at a time.
The double slit experiment shows that an electron will take multiple paths to traverse a path from point A to point B. However, only one outcome can be physically observed.
When a scientist observes "an electron," it collapses from all possible positions which the electron could occupy to a single position.
Those probable states of the electron do exist in what I call the field of probabilities. From our perspective the infinite probable paths of electrons and events are non-physical probabilities. However, from the position of a probable self (who is physical in his/her reality) you or I would be a probable self.
If you decide on doing something you know you are very good at but have not done much of, like pursuing a hobby you have neglected, you may notice that you learn very fast. This is because in another probability you have already developed the skill.
We draw skill and knowledge from probabilities all the time. I have lived my entire time on earth accordingly. We juggle probabilities every day as we make decisions and weave in and out of probabilities.
This knowledge offers us the key to manifesting anything, be it a desired skill, situation, condition, event or object.
Quantum physics is the study of life, and it is extremely simple when we look at it this way. Without the existence of probabilities, we would have no sense of free will.
EASTWOOD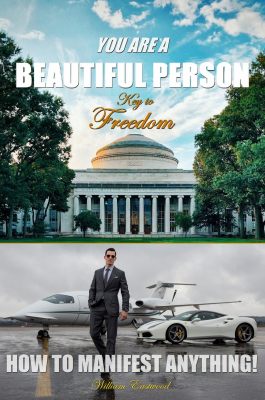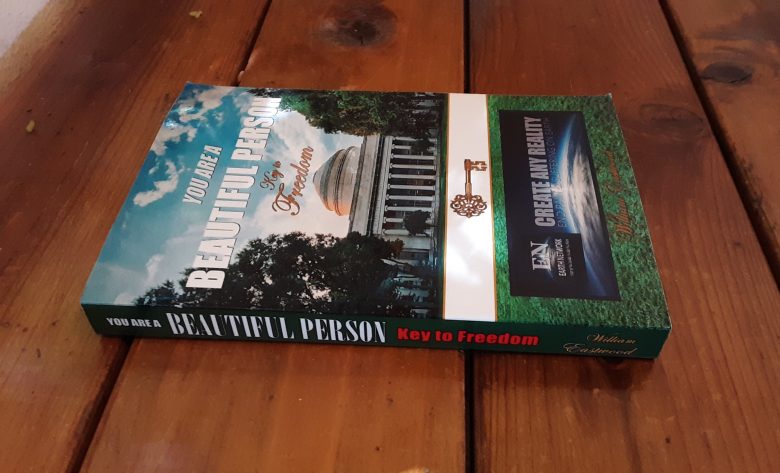 Consciousness and mind are continuous
---
This means you are connected to everything around you, and everything around you is connected to you.
The fact that everything is connected does not imply that there is no individuality. It means that you are an individual that is connected to the rest of the universe.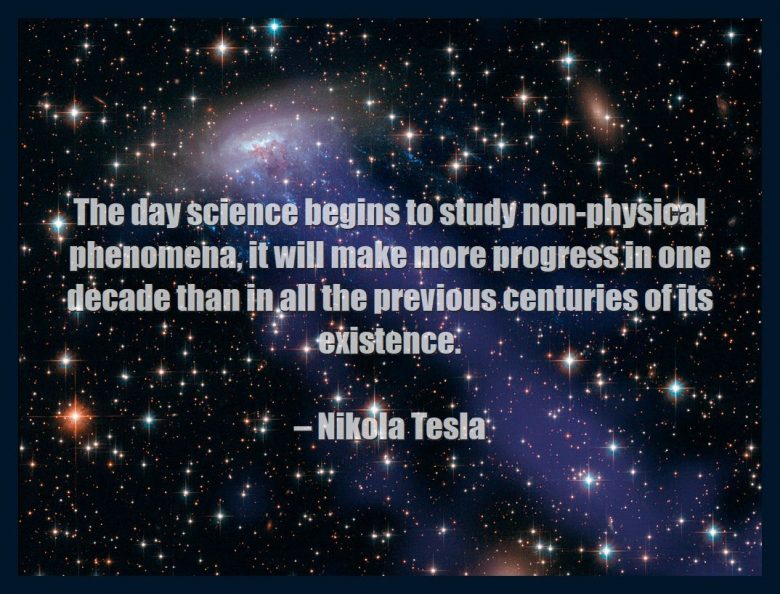 The implications of an objective science in a subjective universe
---
The implications of of an objective science attempting to describe a subjective universe is that virtually all accepted Western science is incorrect. We have been building our sciences and civilization on a faulty foundation.
Scientists know that all matter is composed of electromagnetic fields. However, scientists do not know what electromagnetic fields are. I will tell you what they are. Electromagnetic fields are quantum consciousness.
Science Does Not Know What Fields Are
A single quantum wave holds enough information to contain all the memories of your entire life. Complex systems such as a quantum wave and field, therefore, strongly suggest the existence of consciousness. Over the last 100 years science has learned that all systems are vastly more complex than previously thought, and so it is impossible to imagine this happened accidentally as a result of physical evolution.
We will create a new science
---
A science of consciousness and theory of consciousness must be developed. Only consciousness can penetrate consciousness to discern its characteristics and meaning. The physical instruments that objective science tends to rely on are a barrier to this form of direct penetration.
I have been seeing further into the universe than the Hubble Space Telescope, and I conduct these scientific explorations with my own consciousness.
A science of consciousness
---
Only consciousness can explore consciousness. Consciousness will be the vehicle of exploration in the future. Physical instruments will be considered primitive methods of investigation.
We will explore multiple universes with our consciousness and will return with information to share with others. This is new science.
Will no longer be traveling around the surface of reality, but we will be projecting our consciousness through the universe and gaining viable information beyond that which we are capable of with our current primitive science.
We will also be creating with consciousness. This will be an advanced scientific process of manifestation, rather than a haphazard unconscious creation by default.
Consciousness is the most basic fundamental property. Consciousness gives rise to everything. Until scientists are willing to consider this, they will be unable to make the leap from objective traditional science to a science of consciousness.
Once you see consciousness as the most fundamental, then much of what is included in the standard paradigm becomes nonsense. Once we see consciousness as being fundamental, we must throw our traditional sciences out the door.
Consciousness science will even change our moral values and economic system. Nothing will be left untouched.
I am a practical person, and I want to make a philosophy work. The objective of my books and articles, therefore, is to help people create the life you want. The book below is an inexpensive and fun way to learn the new science for practical purposes.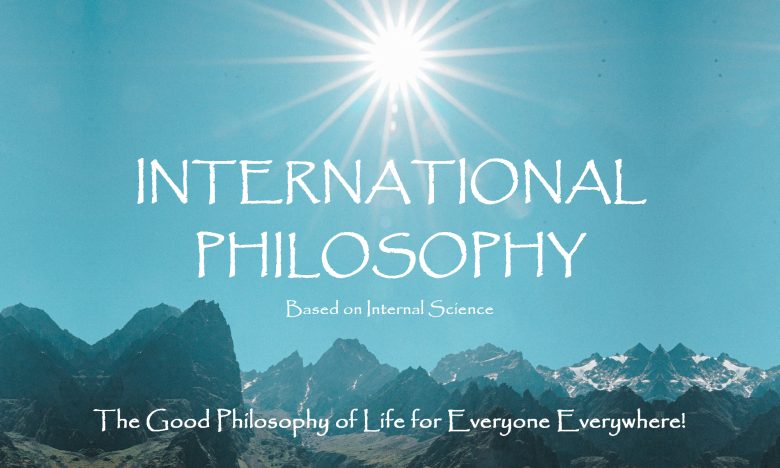 The president of the United States says that Vladimir Putin may trigger a nuclear "Armageddon." A potentially catastrophic climate emergency threatens our very survival, democracies across the globe are under attack, the UN warns us of a coming world food shortage and the World Bank says a world recession looms.
All these problems stem from external science, when an internal science gives us the solutions we so desperately need. — William Eastwood
"I can show you how to achieve any goal and solve the world's problems using international philosophy, which is based on the facts of internal science.
"Reality is an ongoing projection, there are no beginnings and endings because there is no time, and each person is a separate dimension of reality created out of the substance of their own consciousness. When four people enter a room, there are four rooms. Each person collapses one room from an infinity of probabilities. The projection is created on inner levels of consciousness by what you believe, think and feel. This is international philosophy — the facts of reality, which I knew at age 12. With that as my starting point, the past 45-years have led to many practical insights that I share in my books and free articles."
— William Eastwood
45

William Eastwood's 45-years of research brings you everything you ever wanted!
Over

100

free articles
Become powerful.
Create wealth.
Manifest your dreams.
The most generous advice.
The most experience.
Affirmations & guidance posted for you daily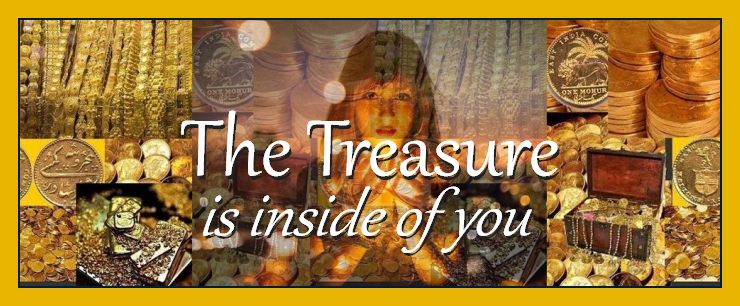 FEATURED ARTICLES & BOOKS
Article resumes.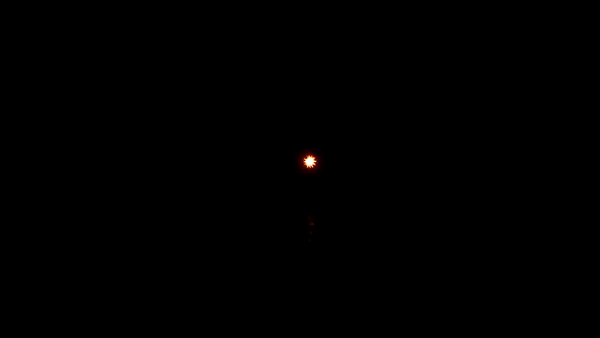 Theory of Consciousness — Mind is Fundamental and Universal
Copyright © 2019, 2020, 2022, By: William Eastwood
Primary article concludes here.
Four Earth Network websites with over 100 FREE articles
---
FOUR SCIENTIFIC EDUCATIONAL SITES — ONE PHILOSOPHY
A singleAMAZING philosophy!
100's of articles!
4 EN websites!
They are meant to be used together.
Click between them!
45 EASTWOOD
45 years of research goes into every book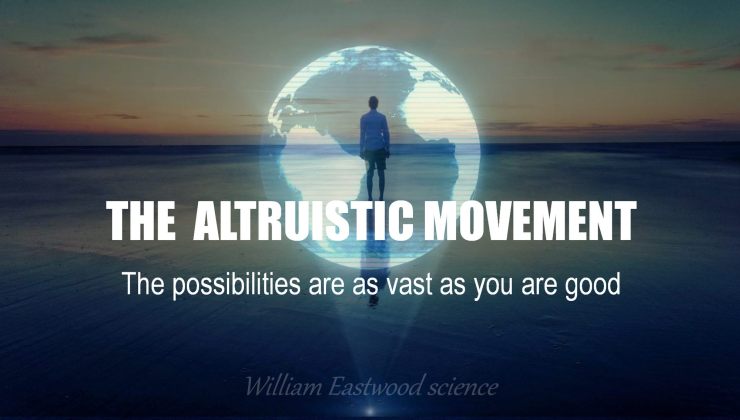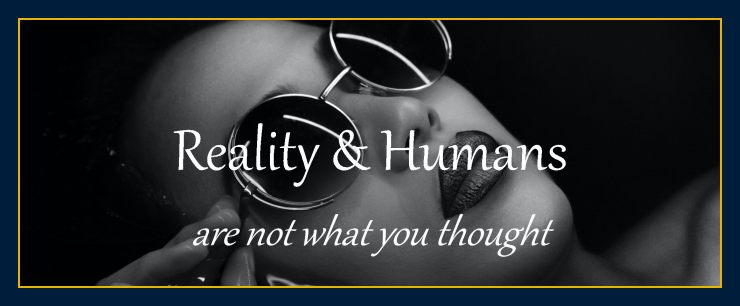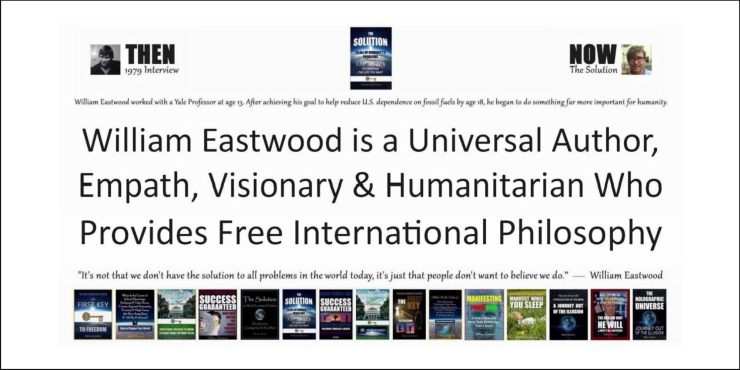 45

45 years of research 
Over

100

free articles
Become powerful.
Create wealth.
Manifest your dreams.
The most generous advice.
The most experience.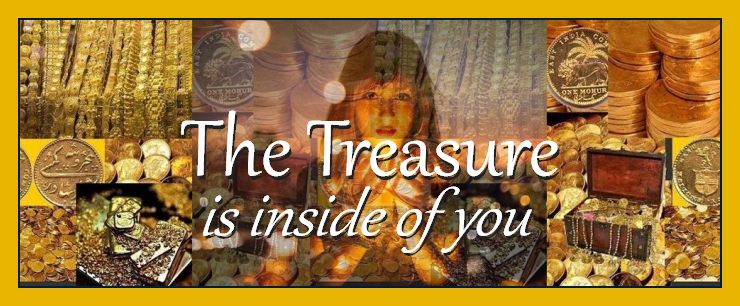 QUANTUM PHYSICS MIND-BRAIN MODEL
45

EASTWOOD
45 years of research goes into every book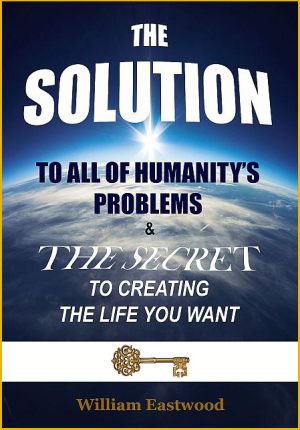 DREAMS DO COME TRUE WITH THE SOLUTION
---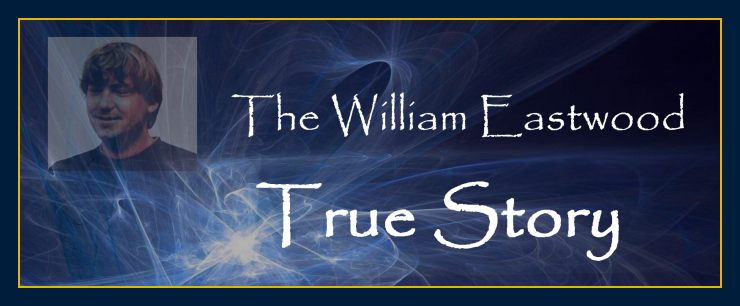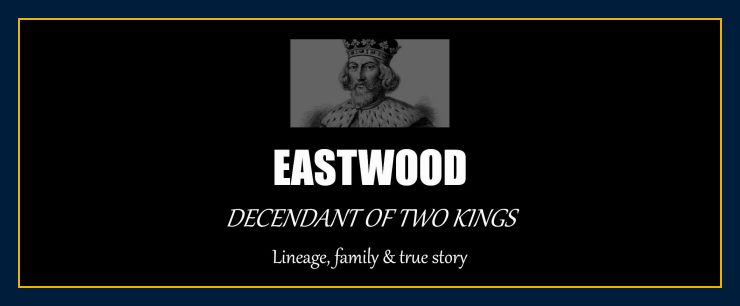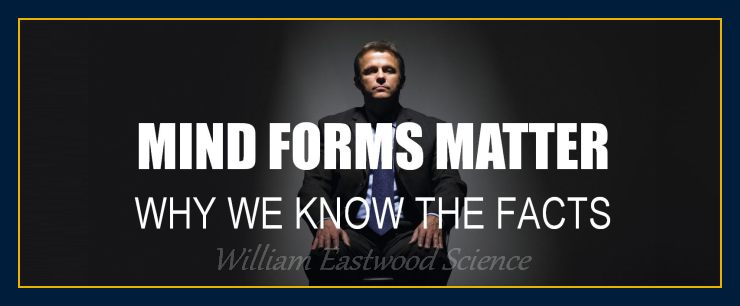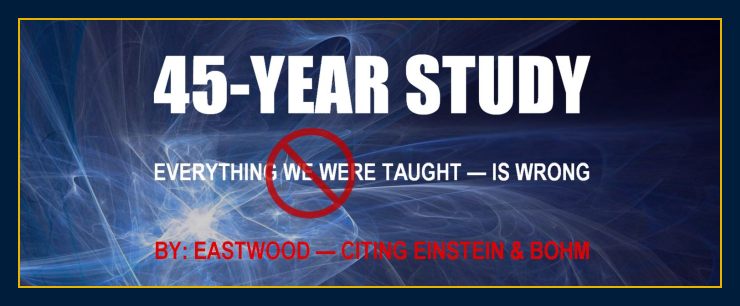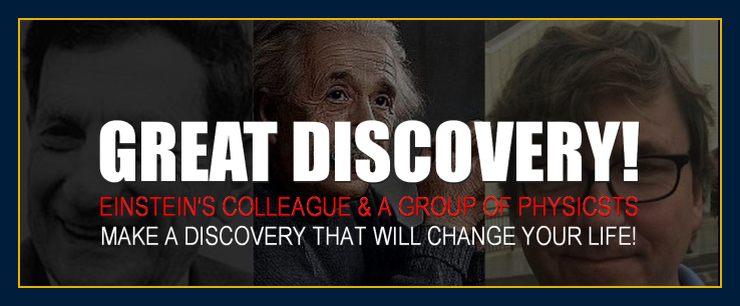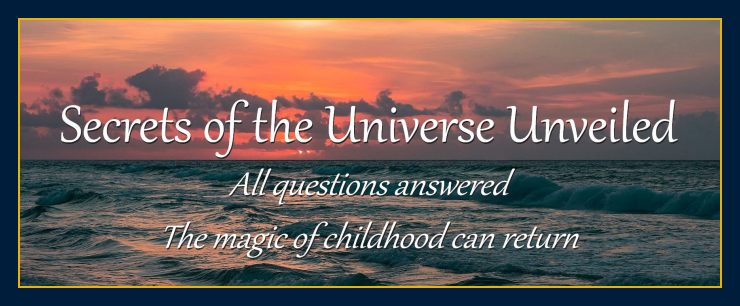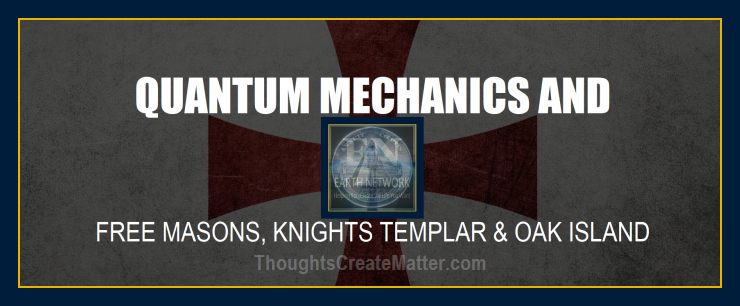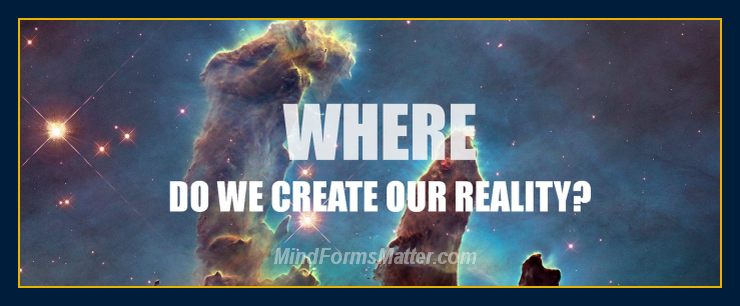 While the new theories are often attacked by holdouts, those who argue against the new findings cannot answer basic questions about the nature of reality.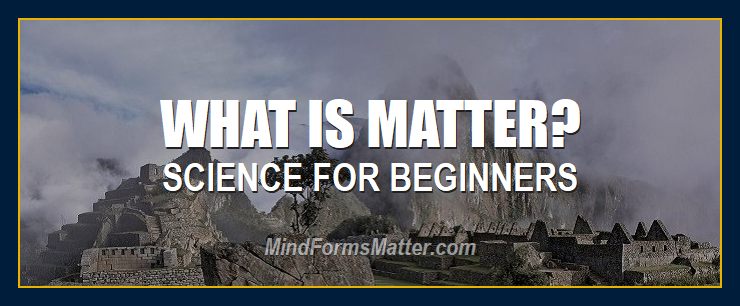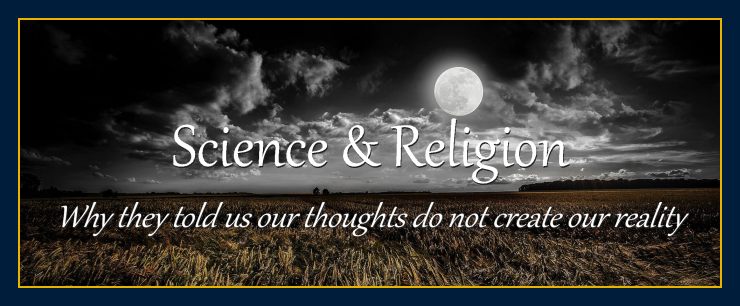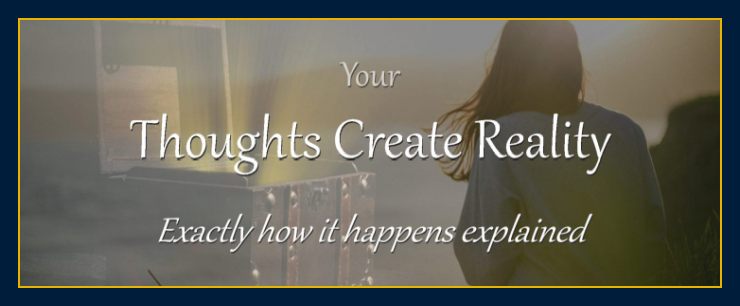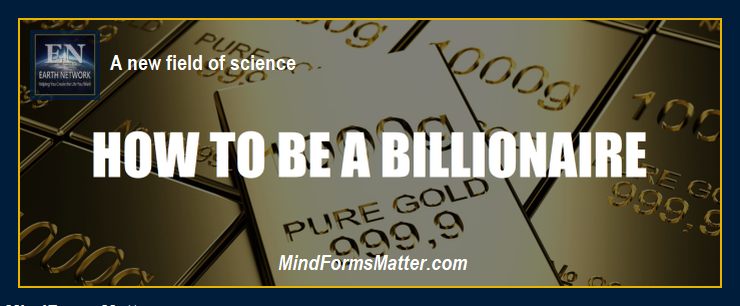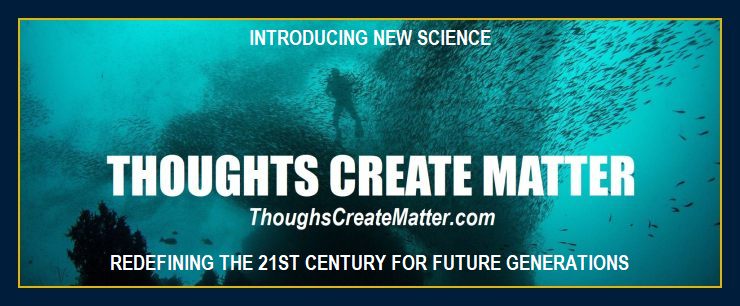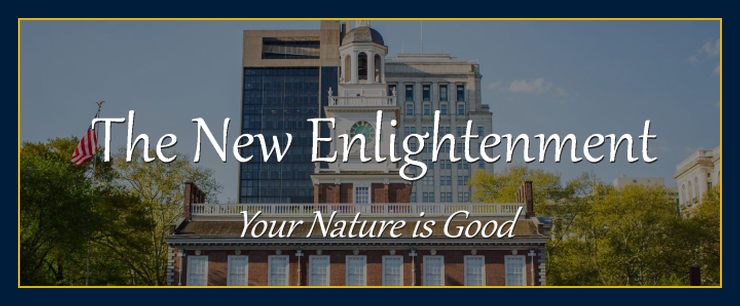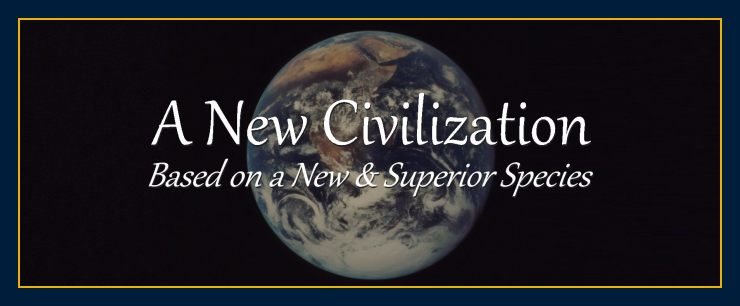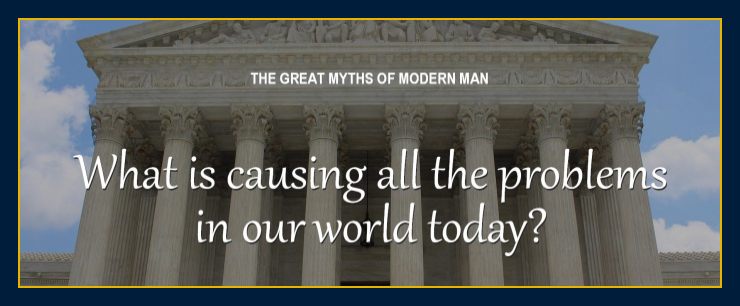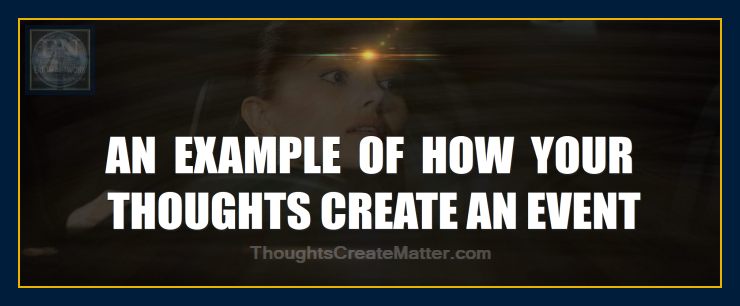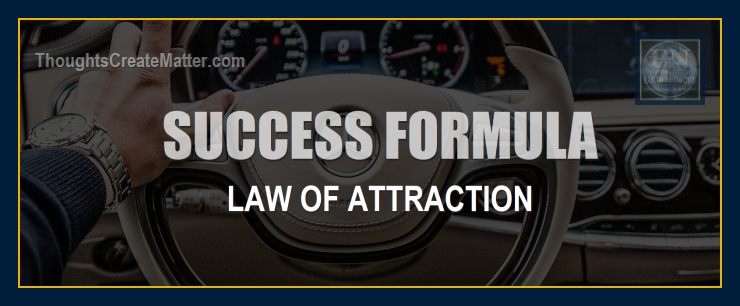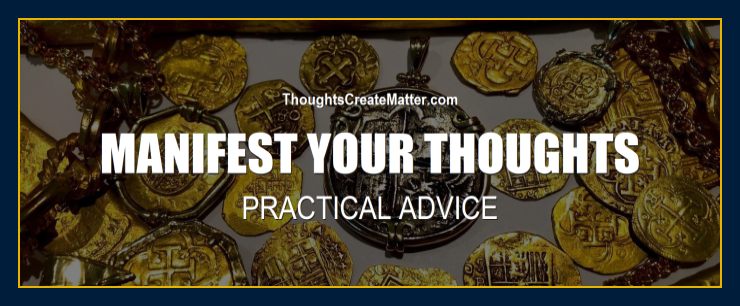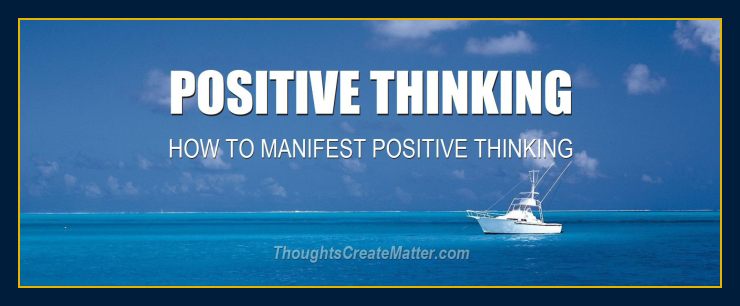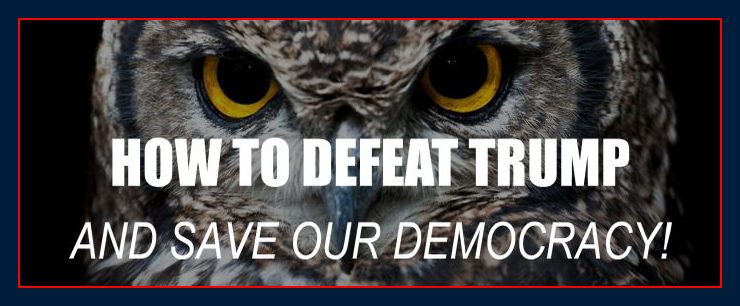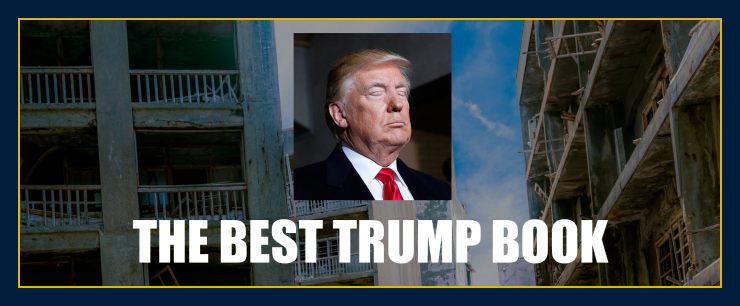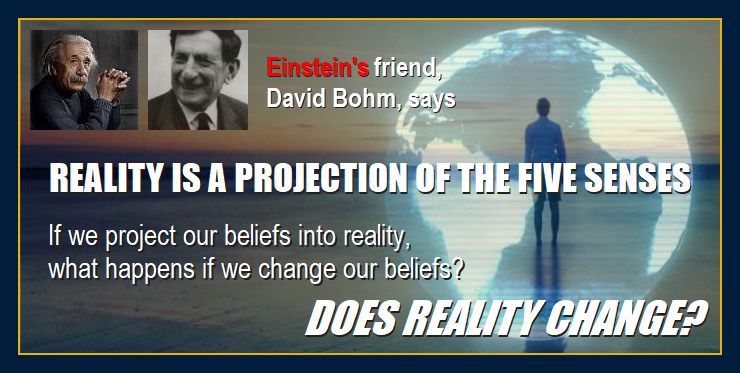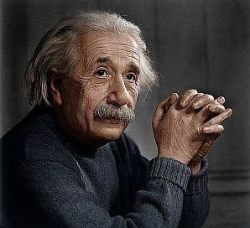 "Reality is merely an illusion, albeit a very persistent one."
― Albert Einstein
EASTWOOD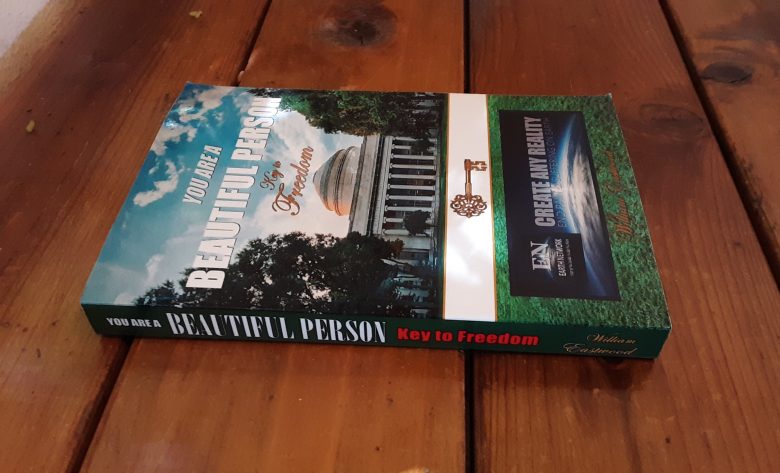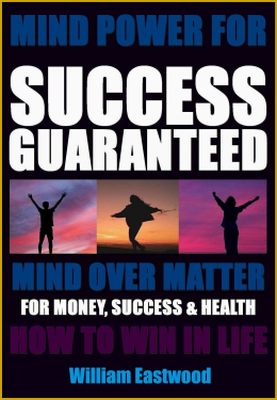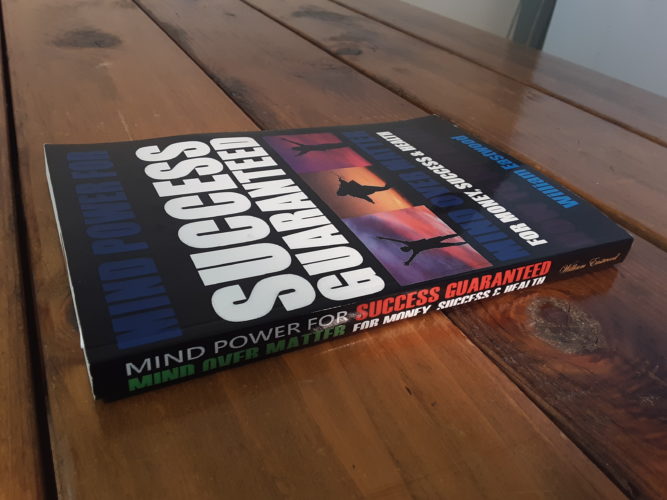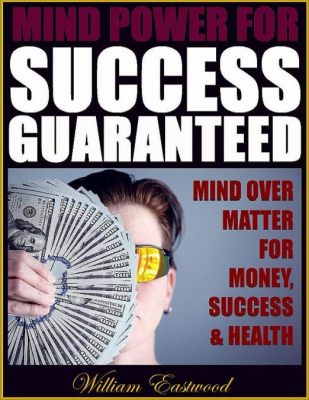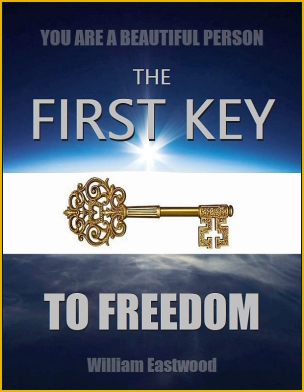 Open to any page, read a line, and it will change your whole day.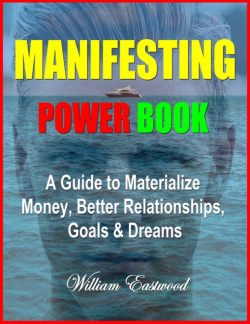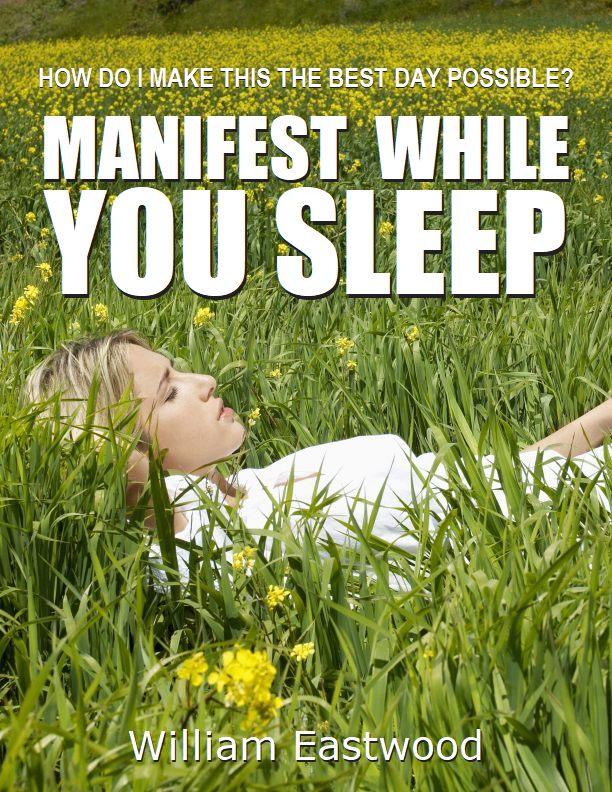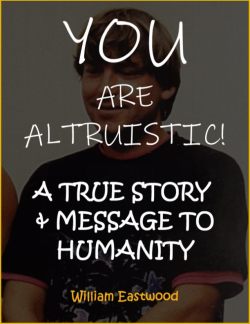 ---
Thoughts Create Matter Links
---
Categories: Science of consciousness. Theory of consciousness. What is consciousness? Where does Consciousness come from? Is electromagnetic energy consciousness? Does mind create reality?  Do your thoughts create matter? Click on our site and books to learn more.
Theory of Consciousness — Mind is Fundamental and Universal
What is consciousness?
Consciousness is not just the act of perception, it is the stuff of reality. Perception and reality are the same thing.
The concepts conveyed in this website are within these books.