---

---
Making money with metaphysical principles is the only real way you can make money, as the new science on this site reveals. What could be better? We create our reality by the thoughts we think. We choose everything. In the bigger picture there are no accidents or mistakes.
Click above to learn more
Matter is a State of Consciousness: MIT
Everything happens twice
Everything happens twice, first in your mind and then physically. To create something, you must first be aware of it. Form in your mind a picture, feeling and/or thought of what you want. Doing so correctly will bring the desired probability into view and you get to experience it physically. I say "into view," because it already exists on an inner level.
Every thought you have creates worlds. A single thought will immediately create Conscious Energy Units (CEUs) which instantaneously produce probabilities in the past, present and future. You have brought something new into existence by thinking it. No thought is predetermined, each is an original creation and you are the author.
Once you create an idea, it will develop in the same way a seed does when it is put in water, only this is an inner, non-physical incubation, and it takes time before it blooms physical fruits.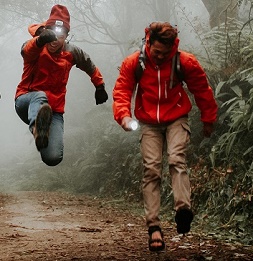 Create what you want in thought, emotion and imagination. See yourself as a person who is healthy, wealthy, happy, prosperous and is enjoying every minute, hour and day, living out your dreams.
Create a movie in your mind in which you are the central character living the kind of life-style you want.
See the jaw-dropping reactions of friends, lovers and associates you are interacting with.
Feel deep gratitude and thanksgiving for such a kind life and reality where all your dreams are forthcoming and materialized all around you.
Re-pattern your mind to think in line with these principles at all times. Change your focus and attitude and be patient.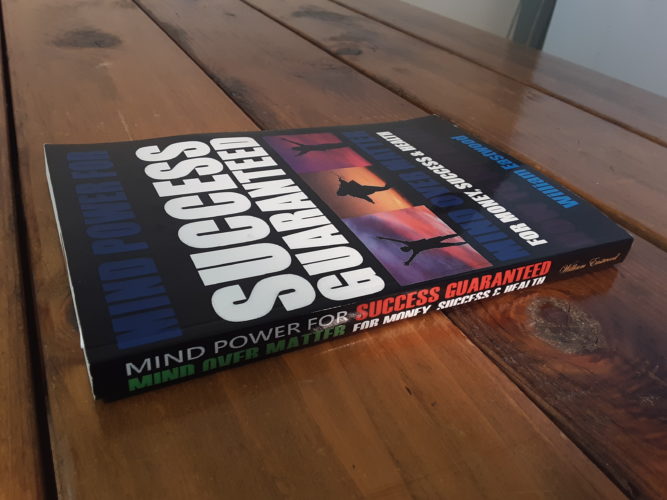 Click above to learn more

Money & success out of thin air
These methods can attract money from seemingly nowhere, defying logical notions of cause and effect. Your thoughts connect you to everything in the universe. You draw what you want to you through the law of attraction. Whatever vibrations matches your thoughtform is attracted to you.
We normally materialize through normal channels, such as stores and people, but occasionally we find things or manifest them in highly unusual ways. When this happens we know we are in tune with the universe and are manifesting effectively.
---
"If you want to find the secrets of the universe, think in terms of energy, frequency, and vibration."
– Nikola Tesla
---
Prerequisites to manifest money
You understand your thoughts and emotions create your reality.
You minimize contrary thought energy by focusing on what is working in your life.
You manage your thoughts and emotions consistently, aggressively visualizing and affirming what you want multiple times every day.
The second requirement is a challenge for most because your mind is restless and tends to try to solve problems by focusing on what is wrong. This is a very poor policy unless you want to materialize more problems.
There is still time! How to choose the best future for yourself and others. 
Concentrate your mental energy
When sunlight is dispersed it does little. But if you hold a magnifying glass steady it can burn a hole in a piece of paper. The same principle applies to your thoughts.
But you are not burning holes with your mind, so what are you doing?
What does focus and concentration do?
Click above to learn more
Article continues after founder's post.
NEVER FACE REALITY!
Your life is not a concrete, immovable thing. It may feel that way because you cannot change it except by your thoughts. What you see around you cannot be changed through physical force. The old status quo will just bounce back, and your patterns will repeat.
You station in life, the opportunities or disasters that come your way are a result of your subjective activity. If you change your thinking you will change your life. There is no other way to make changes in your life.
Has anyone ever told you that you must face reality? When you are afraid, is that kind of thought what you fall back too?
The statement that you must "face reality" is the perfect embodiment of myth. This statement clarifies the new paradigm by stating what it is NOT. We were taught to think of the world as a kind of immovable concrete reality exiting independent of us. It is not.
What you see around you, your circumstances and opportunities are a projection of how you have been directing your energy. Your environment and station in life is malleable and a reflection of your thoughts and emotions.
What you assume to be true appears on the stage of life.
If you think that reality as a kind of immovable concrete thing of great weight then that is what it will be. You may think your job is one of great struggle and responsibility. Then you are trapped by being forced to live within the heavy and sufferable context you are creating.
if you see reality as past generations did through the lens of myth then you will see yourself as a victim. If, on the other hand, you understand and accept the new view of reality being a projection of your assumptions, then you can let go of the attitudes of previous generations. You can then use your thoughts as an artist uses paints to shape your projection into a masterpiece.
When you advance further, you notice that your opportunities include only that which you have brought about through your assumptions, focus and emotions. Your free will is a factor of past thoughts and emotions because nothing is created in physical reality. A raise, for example, is a product of many past thoughts and emotions. It is not something that exists independently as a reality you have simply come in contact with because of your good luck or whatever.
I impel you to look at life as an artist looks at a painting he or she is creating. You are creating it and you are a good, deserving and competent artist. Follow your bliss and passions and create the best possible reality with joy and excitement.
Keep your energy high through seeing the positive in everything and the opportunities you have and progress you are making.
You are a creator.
Probabilities are infinite and a miracle to behold.
The content above is taken from my new manifesting book.
Material from book is previewed in these and other locations.
WHO YOU REALLY ARE: Read more…
45-YEAR STUDY: Read more…
MAGIC GUIDEBOOK: Read more…
A MORE EFFECTIVE WAY TO SOLVE PROBLEMS: Read more…
THOUGHTS CREATE MATTER: Read more…
YOU SPEAK YOUR LIFE: Read more…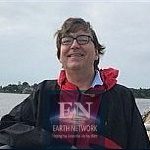 "EVERYTHING WE ARE EXPECTED TO BELIEVE & WERE TAUGHT IN SCHOOL IS WRONG! It is all absurd!
"Holographic Universe, by David Bohm, Albert Einstein's friend and colleague, supports that premise.
You create your reality with your thoughts. You have an amazing opportunity to create anything you want in life.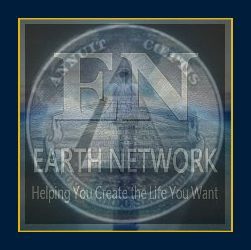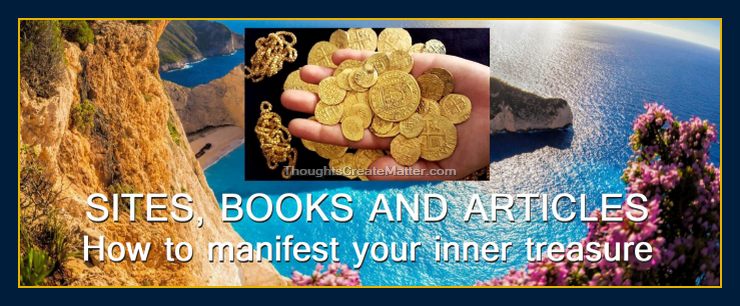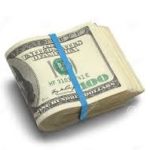 ---
Article continues
Simply focusing on large denomination bills increases the probability of more coming into your life. If you add intent, belief, thought, emotion, imagination, expectation and willpower, the probability is again increased with each of these added elements.
To reveal just how that happens grab a bill or valuable object and focus on it.
Put your largest denomination bill or symbol of wealth that you have in front of you or use the picture on this website. Open your eyes wide and with heightened awareness hold your attention on it and project your consciousness into it. Your vivid attention intensifies, amplifies and builds consciousness. You have more energy and intensity to work with and attract.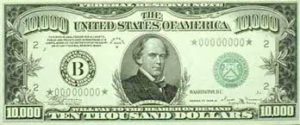 Experience what you are focused on imaginatively with all your senses. Stay focused on it.
Now direct your attention to your subconscious. What do you sense?
You may only sense thoughts and emotions within the field of probabilities because all of this is happening on a subconscious level.
EVERYTHING is an Electromagnetic Field
Realize you are connected to unlimited manifest and unmanifest components of the field of probabilities. These associations you are tapping into are resources.
Probabilities are a bank of usable energy and potential. You are sending out beams of attractor energy to connect with the ingredients you are going to use to create events.
You are now in correspondence with, drawing on and amplifying the energies with which you will create success.
What did your concentrated focus achieve?
Click above to learn more
Now vividly imagine what you wish to create. As you do this, new events are already forming. As you visualize what you wish to create all these channels of inflowing energy and components of probabilities will go into the makeup of future events you will likely experience.
The associations you tap into when you imagine possibilities become components of future events.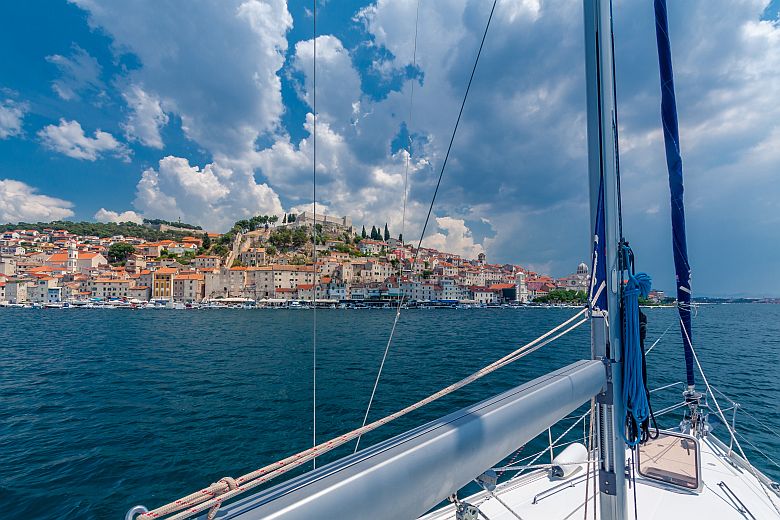 There is still time! How to choose the best future for yourself and others.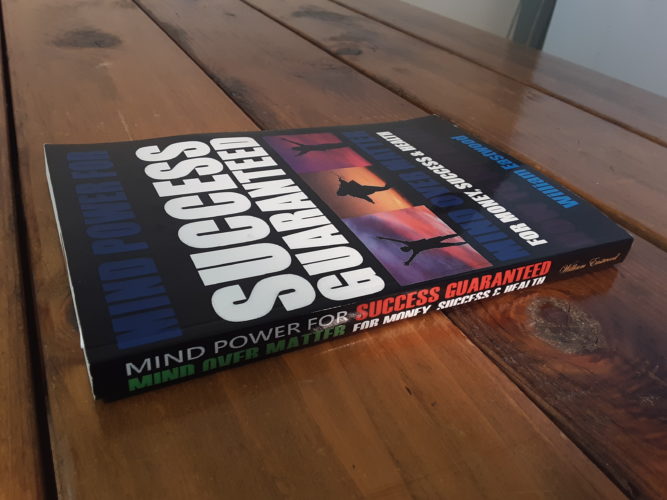 Click above to learn more
Building on inner levels
Hold a steady and unwavering focus on what you want to create, and your thoughts become concentrated. As energy increases it acts like a transmitter, sending those frequencies out into the universe.
As soon as you start experimenting with this by thinking certain thoughts you immediately begin attracting matching events. When you are focused steadily on a particular subject or goal your thoughts will materialize rapidly.
When you think the same thought repeatedly with strong intensity you accumulate energy on inner levels. The thoughts your think group through association. They group like cells do in an organism, and because they are living formations of energy, they grow. On a subconscious level there is a definite growth process.
If you keep at it you can attract great power, money, wealth, prosperity, relationships, a partner or whatever you fixate on.
Entertain yourself to create money
Be creative in your thoughts & emotions.
During the course of the day create as many prosperity affirmations as you can. Saturate your mind with affirmations.
Be conscious of every object you touch and appreciate everything you have. Create little imaginative scripts to relate everything to your ability to manifest what you want.
You can also enumerate your achievements. Take note of every dollar you make. Keep track of all your acquisitions and gains to accelerate the process of attracting money.
Whatever you focus on you create more of.
LEARN HOW TO MANIFEST ANYTHING
Work on your beliefs
Beliefs are strong thoughts with expectation attached.
If you don't believe it will work, it probably won't because beliefs manifest.  When you hold two conflicting beliefs they tend to cancel each other out. On an energy level you stalemate yourself.
If you have doubts about anything working those doubts can cancel out what you are trying to accomplish. This is why confidence is so important.
Adopt a belief system that says you deserve to succeed  and have everything you want. You came into this world intending to manifest dreams and experience an exciting life of abundance and realization.
How important are you? You set out for great adventure and to be happy, healthy and fully successful in achieving all your goals and desires. Are you going to let yourself down?
If you find yourself having limiting thoughts or beliefs such as "I can't afford this," or "it's hard to make money," "it's a bad economy," "money is tight," or "money doesn't grow on trees," create an opposite statement.
Positive statements can be "I always have more than enough money, "Wealth is energy materialized by me," "I deserve lots of money," "I am filled with confidence in my financial abilities," "I create money quickly and easily," "I don't have to work hard for my money," "I have a strong ability to manifest money," "It's okay for me to earn as much money as I want," etc.
Change your thinking and you change your life.
Everything on the inside is reflected on the outside. Manifesting is as easy as focusing on what you want.
Anything you want you can have.
Eleven twenty-dollar bills
If I can materialize eleven twenty-dollar bills in one summer you can learn to do the same.
A few months back I found an envelope with four $20 bills in it and no identification. A few weeks after that I found six $20 bills folded together.
A week later when I was walking to the bank and thought I should try to manifest more. I closed for a minute and I was visualizing $20 bills. I was focusing on how I felt the last time I found $120.
Unbelievably, as I opened my eyes they were already fixed on a folded and partially crumpled bill.

In a second of amazement I recognized the color of money, then I looked for the denomination, and because it was a little crumpled it took a few seconds before I realized that I was looking at the number two on a twenty dollar bill!
I quickly scooped it up and put it in my pocket with triumphant glee as I scanned the street for more. I text my sister whom I was with when I found $120, and told her "I did it again!" She text me back "Good work."
Of course you are wondering what my secret it. I had been focused on making money for over a year, often saying affirmations with the feeling of having and making money. It is something that happened because of the cumulative effect of my constructive focus and creative efforts.
I want to mention that I was feeling on top of the world the morning I found the eleventh $20 dollar bill. I was focused on the feeling of the perfect summer day near the ocean in New London, CT. The more positive thoughts and feelings you have the more likely it is that you will be able to manifest positive events and objects like finding money.
BE WHO YOU WANT TO BE OVERNIGHT
The principle of selecting probabilities is based on the most credible & advanced science in the world ― Einstein's relativity, David Bohm's "holomovement," & "many-worlds interpretation" of quantum mechanics.

Click on the spinning globe at the top of any page to go to the day's affirmation page.
PROSPERITY VIDEO & LIBRARY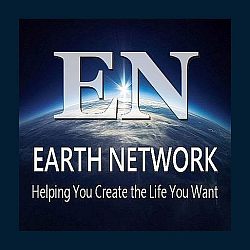 Helping you to create the life you want!
Prosperity manifesting video.
I am wealthy & successful..
Repeat affirmations while watching more videos to manifest superior wealth.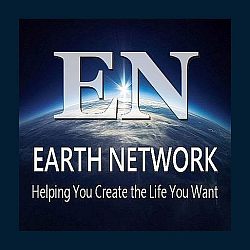 Helping you to create the life you want!
Your own personal metaphysical Library
.
The drop-down boxes, videos & buttons lead you to profound & amazing metaphysical insights & higher states of mind. The Solution to Problems. Manifest unlimited money, love, & more.
---
Click on the drop-down boxes to find the information you need. Or scroll down to continue reading article.
Click above to learn more
Make Lots of Money 
Click above to learn more
Think Positive
Click above to learn more
ePub: (eBook)
"This is a clear and concise book on exactly how to manifest what you want in life. However, this is far more than just a manifesting book — it introduces you the the future of humanity and metabiological evolution.
Based on a 47-year study.
Citing the world's most credible & advanced science.
Extremely well written.
Loaded with information.
Simple and easy to understand.
FIRST EDITION NEW SEPTEMBER 2020 RELEASE SPECIAL OFFER OF ONLY $4.99! This offer will not last.
A good book to begin with (below).
---
The Altruistic, Autonomous Movement & EN websites are funded through book sales, which in turn help the movement by spreading awareness. Please! We need you to purchase a book so that we can continue to bring this uncommon and much needed free knowledge resource to the world!
---
A book (below) I created to explain and clarify these concepts, while introducing you to my philosophy at a low cost to you:
You may be surprised at the solution to most problems
Imagine if the most fun way to live your life was the most responsible and best way to solve your problems? That is what I have discovered and that is what I explain in the Key.
A VERY affordable book and excellent starting point for those who are new to these concepts.
"You Are a Beautiful Person, The First Key to Freedom."
An excellent gift that helps a person at about the price of a holiday card.
At $3.99, this is your best option to test the principles in this website without spending a lot of money. I created the book for this reason, to help people that do not want or cannot spend a lot to get out of their difficult situations.
ePub (eBook)
Waste no time with this powerful guide. Get the single-most important key to liberate yourself from all limitations. Imagine a life in which you can do anything you want because you are no longer hindered in any way whatsoever.
The most important insight to put everything in life in perspective. The necessary key to freedom from restriction is revealed. Available in paperback also.
---
Link to Amazon: International 5 STAR Review:

Phoenix

Reviewed in the United Kingdom on March 9, 2020
Verified Purchase

---
You create your reality. When we make life difficult we miss the whole point.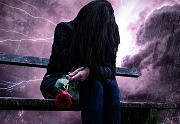 This is a very affordable book and great gift to help someone get out of a difficult life situation.
William Eastwood's best, with a simplicity that guarantees your success.
Acquire the knowledge necessary to create anything you want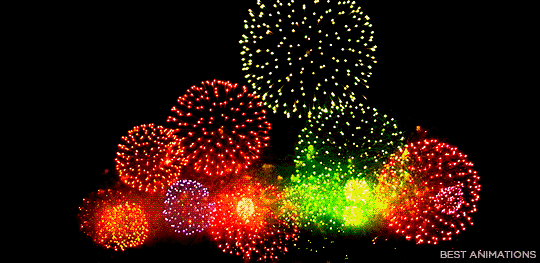 Primary article concludes here.
"You create your own reality and you are always in control of what you create.  I have said this since I was 12: You select events—probabilities—according to your desires and assumptions.
"The central premise that consciousness creates reality dismantles most accumulated knowledge in all fields. This creates a situation in which many beliefs and institutions will need to change."
The author attributes his success to the application of these principles. He worked on inventions with Yale University Professor, Everett Barber, at age 13, has taken on the most powerful institution in the U.S. and has gone on to write ten books. William founded Earth Network of Altruistic Individuals, Inc. at age 37.
FOUR SCIENTIFIC EDUCATIONAL SITES WITH ONE PHILOSOPHY
If you believe in some kind of original substance creating the universe, there are certain common-sense conclusions that can be made. If the original substance were light, we could expect all further evolutions of light to be other forms of light. That is, whatever initially existed multiplied or evolved its own properties or constituents and could not create anything external to its own substance.
The original substance creates time and space, your environment, the events you experience and the objects you own. Nothing exists external to this substance. Everything you create is done by manipulating this substance.
If you follow this simple logical deduction, you too must be a portion of this original substance. There are no hierarchies of consciousness, but only the various intensities and colors of the one energy movement that is the original Consciousness. You are a portion of that original consciousness with all the abilities and characteristics of that original state that seeded all universes.
You are a creator.
Probabilities are infinite and a miracle to behold.
The content above is taken from my new manifesting book.
NEW EDITION: Released September, 2020.
.
How to Make Money with Metaphysics: Materialize Cash, Success & Wealth
Copyright © 2019, 2020 By: William Eastwood
Thoughts Create Matter Links
How to Make Money with Metaphysics: Materialize Cash, Success & Wealth.
---
Categories: How to Make Money with Metaphysics – Materialize Cash, Success & Wealth, How to materialize money, success & wealth. How to use your thoughts to attract money – wealth & success, Thoughts & emotions can attract & create money, success & prosperity, Attract & create money, wealth and success. Manifest & materialize cash money – success – wealth great fortune – millions, How to make money & create success – prosperity & wealth, Materialize money & wealth by using the law of attraction, Thoughts form money – success – wealth – riches & prosperity, How to make money with metaphysical concepts. How to make & manifest cash money, Do thoughts create matter & reality? Click on our site and books to learn more.
How to Make Money with Metaphysics: Materialize Cash, Success & Wealth
Be conscious of every object you touch and appreciate everything you have. Create little imaginative scripts to relate everything to your ability to manifest what you want.
The concepts conveyed in this website are within these books.