---

Metaphysi

cs Manifesting:
Use Affirmations to Manifest, Materialize & Create What You Want
Metaphysical Affirmations
---
What are affirmations?
Affirmations are a form of mental suggestion that help you to create whatever events you want to have happen in your life. If you want a raise, for example, an affirmation can cause you to get one. Affirmations are powerful, and if done right, they do work.
To neglect the power of your consciousness is to be like a person living above a vein of solid gold their entire life while steeped in poverty and misery.
Click above to learn more
Learn Exactly How Reality is Created
One good way of getting at the truth is to apply affirmations with a sense of power and conviction. Then you will see for yourself that these principles do work by the positive changes they bring into your life!
A slight shift or redirect
You are already using affirmations to some degree to create everything you experience every day. The constant self-talk in which you engage is a form of mental suggestion.
Ongoing self-talk usually consists of a series of assessments and statements that something is or is not true.
You are making constant assessments like "I like this, don't like that, this is right, that is wrong, I should do this, shouldn't do that," this person is ……., I am …….., etc.
You create your life through this kind of mind chatter. What you are telling yourself in your self-dialogue manifest as your reality.
DAILY AFFIRMATIONS The Only Real Insurance
There is a difference between random thoughts and a powerful and effective affirmation. A real affirmation is a deliberate, controlled and directed statement.
The more firmly an affirmation is said and the more conviction it has, the more power it has. Believe it while you are saying it and you will create desirable events and shape your reality as you wish.
As you develop skill and conviction of thought projection and outflowing emotional energy, ultimately you can learn to control reality very well through affirmations. This is a bit like ordering reality to comply with your agenda and wants.
With an affirmation you direct the power of the universe to create what you demand. You say something is true and so it is.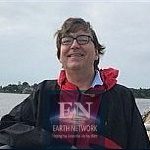 Every time you exercise your free will you are choosing between probabilities. If you want to live life well you have to go by the facts about reality and that means understanding probabilities! Otherwise you are as blind as a bat and ineffective as a sloth!
The famous double slit experiment in physics reveals that all paths we can take are taken, yet we can only observe one at a time.
I know what is holding you back from having the life you want.
You can do what you love
We all know that we have the ability to spend our entire life doing what we love to do most. The reason why we do not do it is because we do not have the available time or energy necessary to make the required changes.
To achieve our goals, we must focus on what we want, repeat affirmations, study, and apply the proper principles that will result in a transformed life. Yet we are too strapped of time because we are burdened by unwanted responsibilities that force us to spend our time focusing on the things we do not want in our life.
No time to read or study? Not a problem!
Not enough time to do what you want to do? Not a problem!
WHILE YOU SLEEP YOU CAN:
Break patterns of negativity.

Solve problems.
Eradicate disturbing restrictions.

Manifest money, love & success!

Activate your unrealized potential with accelerated learning.
Improve all aspects of yourself & your life!
Reclaim the third of your life spent sleeping to develop your vast unrealized potential. This form of introducing new programming for success is based on the principles of hypnosis and accelerated learning.
In certain focused or half-asleep states of consciousness there is no internal resistance to accepting specific powerful and positive principles and beliefs.
You know how well advertisers condition you to buy their products. This works better than that but to your benefit rather than your detriment!
The principles our line of advanced eBooks allow you to effortlessly condition your innermost mind by accessing it through the subconscious mind.
You can listen to select segments of our e-Publications when you are awake or relaxed but also when you are sleeping.
By combining the most advanced scientifically proven powerful affirmation scripts, constructed to penetrate below the subconscious into the mind where creation takes place, you can select a new identity as a successful person or in any area you choose, manifest improvement.
You have one of the most powerful and effective ways to reprogram your mind for success and the fulfillment of your dreams.
Click above to learn more
NBC NEWS REPORT: Universe Is Conscious
Affirmations are a good way to direct your mental energy to achieve any goal desired. They are also a good way to learn the habit of controlling your ordinary thought processes regardless of whether or not thoughts form matter. Affirmations can pull you out of depression and teach you to be focused at work. They can teach you to control your attitude and to become a positive person that other people like.
An affirmation is a process of narrowing your mind's focus to a simple statement that you repeat over and over again mentally, usually for a few minutes. An affirmation is a statement that something is true, such as "I am having a good day." As you say, "I am having a good day," you are directing energy to create that as your reality.
Earth Change Predictions By William Eastwood
This is basic "101 How to Create Reality" you were not taught in Kindergarten as you should have been.
DAILY AFFIRMATIONS The Only Real Insurance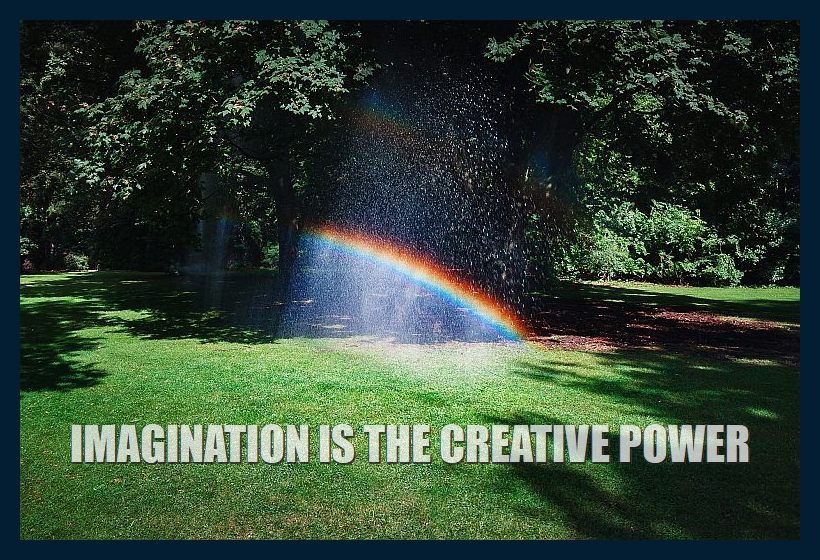 Click above to learn more
Affirmations can manifest objects & events
Saying "I am having a good day," helps to insure that you do have a good day. The effectiveness of your affirmations vary greatly depending on your understanding of reality, your state of mind and skill in application.
The contemporary world is steeped in myth, yet quantum physics is leading many out of ignorance to understand reality. Whatever you believe and think is true you create as real in your life. An affirmation creates as a reality what it says exists.
Affirmations can create physical objects and desired events. What begins as a make-believe statement later manifests in your life as a physical reality. It may sound like magic to some people, but this is actually how reality works. To understand why only some scientists are aware of the fact that mind forms matter read the history of science.
This is how you create what you want in life.
If you properly affirm, "
today I am going to have a good day,"
you dramatically increase the probability that you will.
Saying affirmations like, "I am making more money every day," actually manifest that as your reality.
For best results say affirmations ove
r and over again with conviction and emotion. Feel the concept you are affirming is true in any way you can.
You may want to bring to mind examples of times in your life when what you are affirming was true. If you are affirming that money is coming into your life you can remember a time when a lot of money came into your life suddenly and unexpectedly. As you do, try to amplify those positive feelings you felt at that exact point in time in which you received the windfall.
Bring up that mix of joy, relief and celebration. Run these feelings through your body and outflow them into the environment as you are saying the affirmation.
Affirmations are used to create what you want in your life, like more money, a new car or a loving relationship.

When done right, they do work.
NOBEL PRIZE WINNER'S Scientific Findings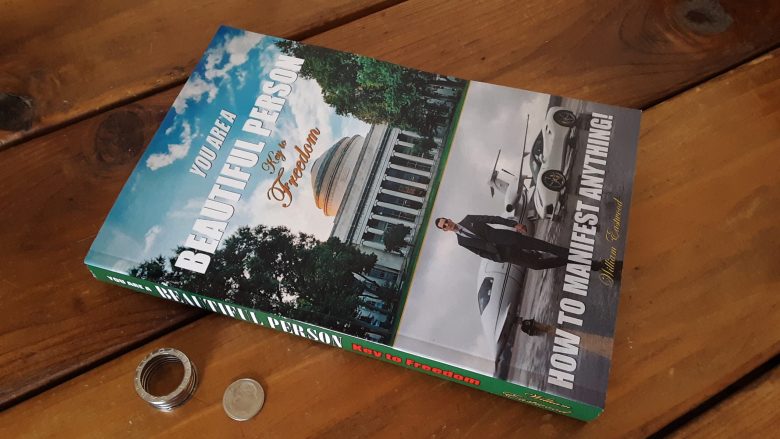 Click above to learn more
DAILY AFFIRMATIONS The Only Real Insurance
---
What Is an Affirmation?
Metaphysics & Manifesting.
Imagination Creates Reality.
How Do I Use Affirmations?
Powerful Manifesting Procedure.
Metaphysics to Manifest Money.
Materialize Success, Love & Health.
Create What You Want

Click above to learn more
Each of your thoughts is an original and unique creation that never before existed
When you create a thought, it is an immaculate conception in that no other person contributes to its creation. You along create each and every thought you have. Each of your thoughts is an immaculate conception in that it is an original creation unaided by another.
Imagination is the unknown creative power in our world. I say "unknown" because although everyone creates their reality through exercising their imagination, very few realize that it is the imagination itself that gives birth to events. The portion of the divine within you is your imagination.
Various religions have stories that depict scientific truths about reality in symbolic terms. Christ in the bible really refers to the imagination in each of us. And God would be the equivalent of the universal power which our imagination directs.
Imagination is the creative equivalent of the power of Christ in that imagination is the creative force that is our divine savior. The imagination is the creative life-force in you. It is the part of universal intelligence that was given to you to use to create your reality, and which will forever be with you.
In the Bible there are various stories of Christ using affirmations to command God's energy to create the events his affirmations demanded. This is a symbolic representation of someone using an affirmation to direct universal energy to create any given desire.
Christ also depicts the higher self of each person, but in the Bible Christ is human. This suggests that you can become you higher self by learning to direct energy through affirmations as Christ in the story did so effectively.
Affirmations are the equivalent of Christ's commands. Affirmations harness imagination and mind power to create desired events. This is how anything and everything is created.

Click above to learn more
Affirmations direct energy to manifest whatever you want
Affirmations are one of the most effective ways to direct universal energy in deliberate and highly beneficial ways. The energy you command in an affirmation can work wonders in all aspects of your life.
If you do this in the right way you will evoke powerful positive changes and transitions in your life, even bringing about an entirely new reality if that is what you want. This is why I provide many affirmations that I have used in my life in this website.
I have used affirmations to shape my life and pull myself up out of ordinary living to higher functioning. They are my favorite tool to prevent fear and victimization. They have allowed me to take control of my mind and hence life. They have enabled me to control events and become successful in life.
HELP CREATE THE ULTIMATE FUTURE
DAILY AFFIRMATIONS The Only Real Insurance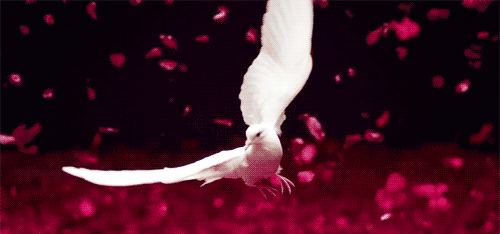 Every day I provide a list of powerful new affirmations that can help you create what you want in life. Click icon below.
Another option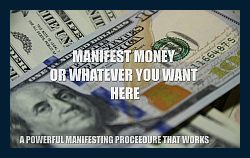 It's all so easy!
Assumptions are belief. Anything you assume to be true you tend to create physically.
If you want to change your life, just change what you are telling yourself is true in your head. A situation can have any outcome. The outcome is set by you. If you tell yourself in your head, this is going to work out, or, the result will be positive, then that is what you tend to create. This is why affirmations are so valuable.
Begin to change your life by applying affirmations on a daily basis. If possible, learn to think in affirmations.
Manifesting anything you want in life is easy when you know how. Begin to create your dreams now!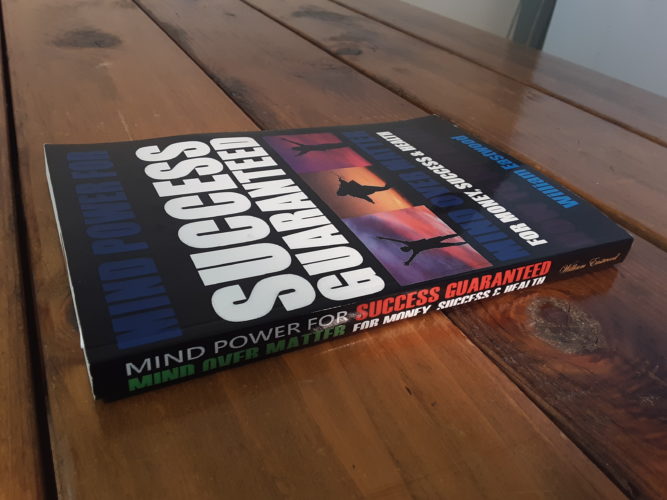 Click above to learn more

PROSPERITY VIDEO & DROPBOX LIBRARY

Helping you to create the life you want!

Click on image to view free prosperity video!
Repeat affirmations while watching more videos to manifest superior wealth.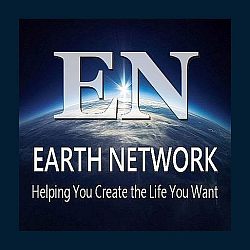 Helping you to create the life you want!
Your own personal metaphysical Library
.
The drop-down boxes, videos & buttons lead you to profound & amazing metaphysical insights & higher states of mind. The Solution to Problems. Manifest unlimited money, love, & more.
---
Click on the drop-down boxes to find the information you need. Or scroll down to continue reading article.
Click above
Making a new worldview work for you
To fully take advantage of the principles of conscious creation it is advisable to adopt a new baseline in the manner in which you relate to reality. To make the metaphysics work as it was meant to we need to  automatically think in terms of attracting probabilities in simultaneous time.
You may want to read more on this at real school by clicking on the button below.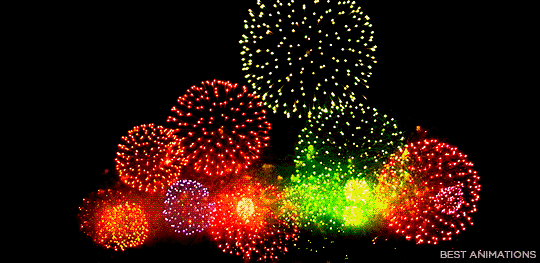 Primary article concludes here.
Metaphysics Manifesting: Use Affirmations to Manifest & Materialize: Create What You Want
© Copyright 2019, 2020, By: William Eastwood

6" by 9" paperback
Waste no time with this powerful guide. Get the single-most important key to liberate yourself from all limitations. Imagine a life in which you can do anything you want because you are no longer hindered in any way whatsoever.
Enables you to succeed in all areas and in all ways.

With a magic genie inside you, anything is possible.
Based on the scientific paradigm given by David Bohm, colleague of Albert Einstein. An incredibly simple, enjoyable and easy way to use the infinite creative event-forming ability within you.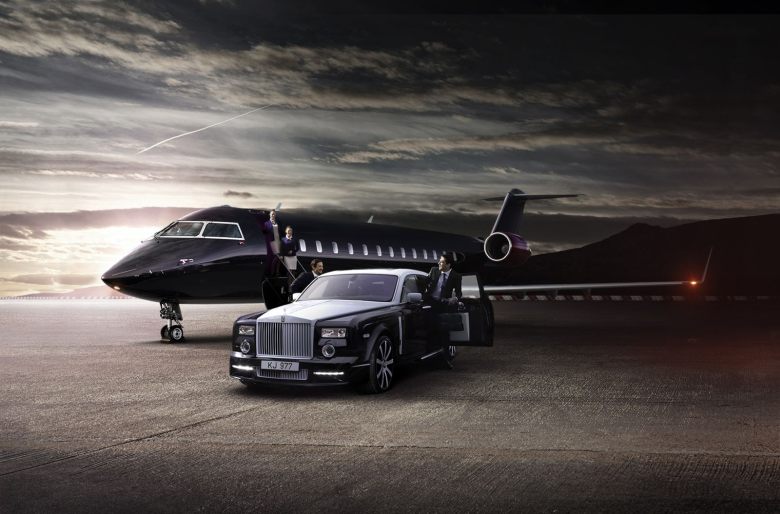 Powerful metaphysical principles and advanced autonomous philosophy to overcome restrictions and limitations. Open to any page, read a few lines & that's all you need to do to transform your day and life.
Based on credible science. It is tested and it works.
You create your reality. When we make life difficult we miss the whole point.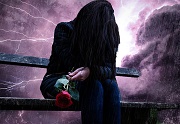 This is a very affordable book and great gift to help someone get out of a difficult life situation.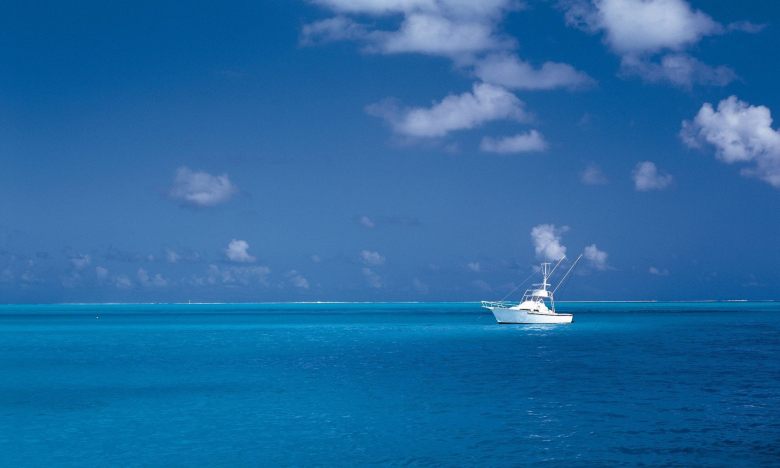 6" by 9" paperback
ENDORSEMENT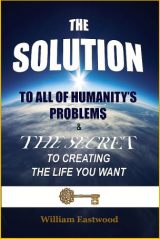 "In editing 'The Solution…', my perspective as a scientist with doctorates in theology is that 'The Solution…' bridges science, metaphysics and true religion.
We can literally change the course of civilization by lifting the race to a higher path through implementing the solution.
- Mario Fusco TP.D, RS.D, BSc.
DREAMS DO COME TRUE
From the upper echelons of the scientific establishment comes a completely new definition of reality and the human being. The most advanced physics in the world suggests that accumulated knowledge in all fields is based on a false premise.
If so, all curriculum from grade school to university will need to be entirely overhauled. The end result will be a complete and total reversal of focus that will bring about a new human with entirely new and radical ways of achieving goals and solving problems. But we cannot do that while the pestilence prevents us and civilization from entering the promised land.
Learn how to become powerful and unstoppable by having the right knowledge. We unknowingly wield immense power. We must recognize the fantastic power we possess and learn to use it constructively.
Here and now we have the power to work magic of such proportions we have never fathomed. Yet unseized, such power waits for us to claim it. It is of no use until we awaken to it.
It is all here, in the solution.
This remarkable new way of looking at the universe is supported by two of the world's  most  eminent thinkers ― Stanford neurophysiologist Karl Pribram, & University of London physicist David Bohm, a former protege of Einstein's.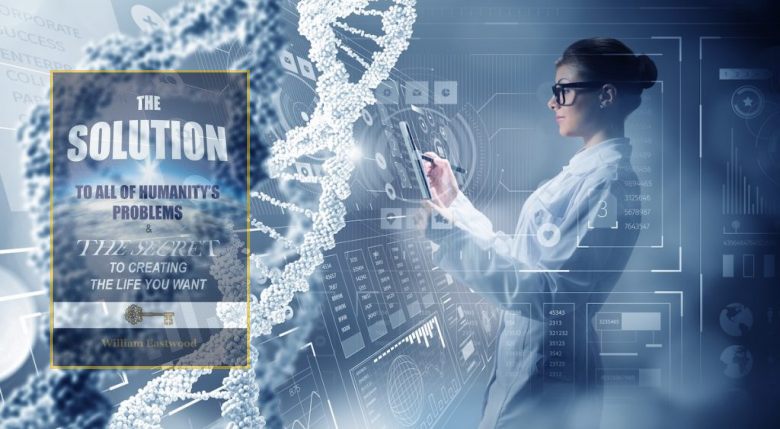 Click above to learn more
Websites based on this book.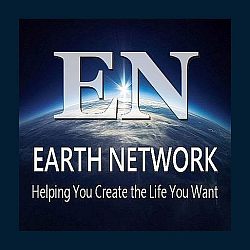 RESEARCHING CONSCIOUSNESS SINCE 1975

Achieve all your ambitions with POWERFUL EN books
EARTH NETWORK BOOKS By William Eastwood

Anything is possible. Create your dreams. Start today.

KNOW WHO YOU ARE: We need to wake-up within the dream, and enter our true life.
Anything is possible. Create your dreams. Start today.

THE SECRETS OF THE UNIVERSE UNVEILED: A sample of chapter one of the EN course.


Simply click on the rotating earth at the top of every page. (Shown below.)



6" by 9" paperback
EVERYTHING YOU NEED TO KNOW TO CREATE THE LIFE YOU WANT!

Reveals how you can manifest any reality you desire.
Put an end to all your limitations & acquire the knowledge you need to create all your desires. The best of everything includes the full range of subjects in the four EN websites.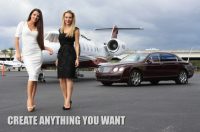 Imagine what a life of complete freedom and abundance of whatever you want would be like. This course will show you how to obtain this level of freedom from all limitations.
Achieve the highest level of manifesting ability. Not enough money or love? Unfulfilled relationships? Unrealized dreams? If you wish to have freedom from all limitations, and are adamant about having what you want in your life, this is the right book for you.
Nothing is as we were taught, there is a new art and science to be learned. You exist at the center of a web of probabilities. Each thought and emotion you have will alter what manifests next in your life.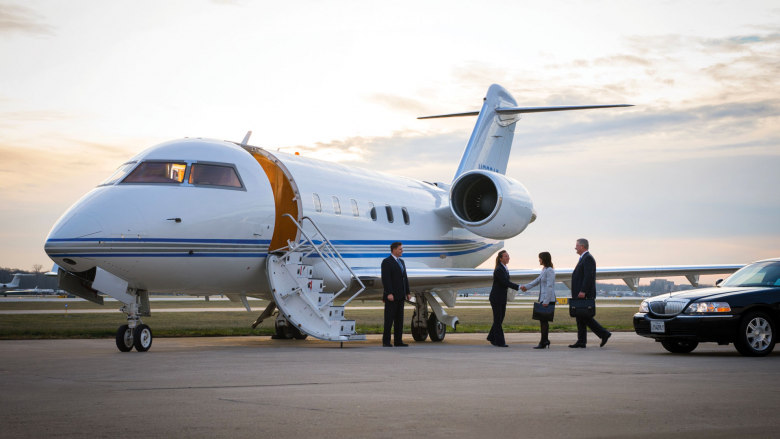 Click above to learn more
Click Image for EN founder's video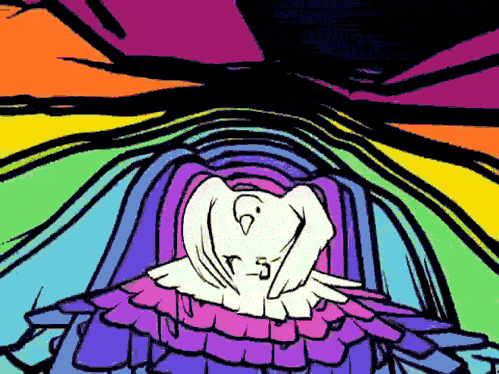 Click above to learn more
Consciousness is a State of Matter: MIT
---
CATEGORIES: Metaphysics manifesting with affirmations. What are affirmations? Consciousness creates matter. How to use affirmations to manifest & materialize what you want. Mind creates matter. Metaphysics. The creative power of imagination. Manifesting. How to materialize what you want. Quantum physics manifesting. Click on our site and books to learn more.
Metaphysics Manifesting: Use Affirmations to Manifest & Materialize:

Create What You Want
An affirmation is a simple statement you repeat over and over again. An affirmation is a statement that something is true. It is an act of imagination to create what it says exists. Affirmations create physical matter. What begins as a make-believe-statement later manifests in your life as a physical reality.
The concepts conveyed in this website are within these books.