---

---
What is metaphysics manifesting?
How does metaphysics manifesting work?
How do I use metaphysics manifesting?
What are metaphysical affirmations and how do I use them?
How do I use metaphysical affirmations to manifest what I want?
I will answer these questions now.
---
Metaphysics manifesting is a process by which you create what you want following the proven laws of nonclassical physics. Metaphysics manifesting is the process of changing your beliefs, thoughts and emotions to manifest whatever you want in life.
In our culture we are taught to work hard to make money. From nonclassical physics we now know why that does not always work. We must first use metaphysical manifesting or our work will fail to bring us what we want in life.
If you force yourself to work to make more money, for example, but do not change your thinking, even if you make more money those improvements in your income will not endure. The only way you can create enduring changes in your income is to change your thoughts. To support wealth, your beliefs in a variety of areas may need to change.
For a list of affirmations and guidance to help you do that click below.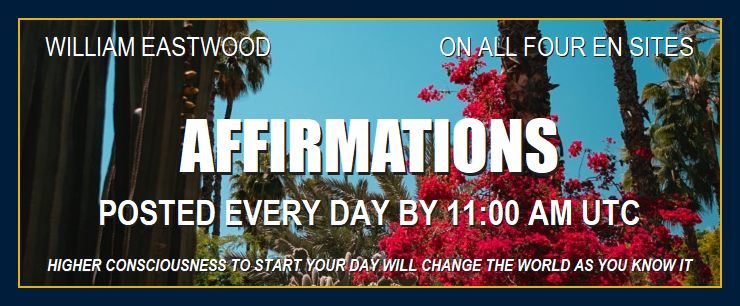 Click above to learn more
CONSCIOUSNESS IS A STATE OF MATTER: MIT
---
Metaphysics manifesting works in a very simple way. But it can be tricky if we are not familiar with the process and the rules that apply. To manifest anything, you must think from the end. Manifesting involves imagining the desired end result as if it were already achieved. This is often called visualizing the wish-fulfilled. When we make our imagining as real as possible and wrap them in amplified positive emotions, we get a powerful result.
THESE PRINCIPLES WORK
---
EASTWOOD: "At age 12 I was a shy 'nobody.' Middle class with no advantages and introverted, I applied the principle that thoughts create matter using visualization. I imagined myself a great architect and inventor solving world problems and in the limelight.
"It all happened so fast that it made my head spin. Within three months I was on the entire front page of our newspaper as 'The Kid with the Sun in His Eyes.'
"By age 13 my solar homes were being built in my home town. At 13 years old a Yale Professor called my mother to ask me to work on his solar invention. By 18 I had a contract with the American Supply Company. At the Capitol of the constitution state the eyes of the world were on me as I unveiled a full-scale model of my modular solar system at the annual energy exposition in Hartford Connecticut.
"I dropped all of that because I had something more important to do.
FIVE NOBEL PRIZE WINNER'S FINDINGS
---
To use metaphysics manifesting it is best to have a broad understanding of what it takes to manifest something. Look at the bigger picture and understand that you are using something our culture has not studied. The rules are often the opposite of what we were taught to do to create something. For this reason, we often do not apply the principles correctly.
It is necessary to change your worldview to make metaphysics manifesting work amazingly well.
When people set out to manifest money with metaphysics, they want to focus on the wish fulfilled, to see in their mind's-eye all the money they will be making as if it were happening in real time. Thoughts of abundance and all the money you could want wrapped in intense emotions of joy, pride, thankfulness and realization of wealth, will attract and manifest money faster than anything else. However, contrary beliefs and doubts will determine if those changes will endure.
To use metaphysical manifesting correctly we need to learn about and apply metaphysical affirmations.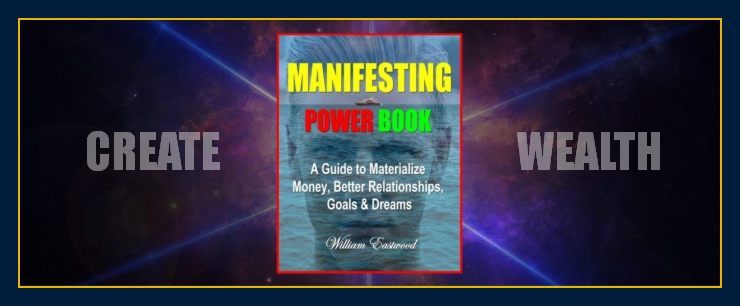 ---
Metaphysical affirmations can be used to manifest what we want and also to change thinking that prevents our positive thinking from working properly and fully.
You have a belief system. How you see yourself in your mind's eye is a product of many beliefs about yourself. Your philosophical beliefs about reality play a huge role in your ability to maintain wealth.
Our civilization says that you cannot trust yourself, others or life. These are core beliefs that give rise to doubts and fears. People who try positive thinking often cannot make it work as well as they would like because of the undermining effect of the bottom-rung concepts about life and because of all sorts of little negative assumptions that are reinforced in mind-chatter just below consciousness during the day.
Mind-chatter consists of little statements as to what is or is not true that you say silently in your head to yourself all the time. This is where your control or lack of control comes from.
If we believe we are not safe and secure in our existence, or that we cannot trust that existence, then anything good, we believe, will be taken from us. In an unsafe universe we expect others to come after it. And even before that happens, we believe in scarcity or limited supply.
To make metaphysical manifesting work optimally we need to have all of our beliefs aimed at the goal and supporting our ability to manifest what we want.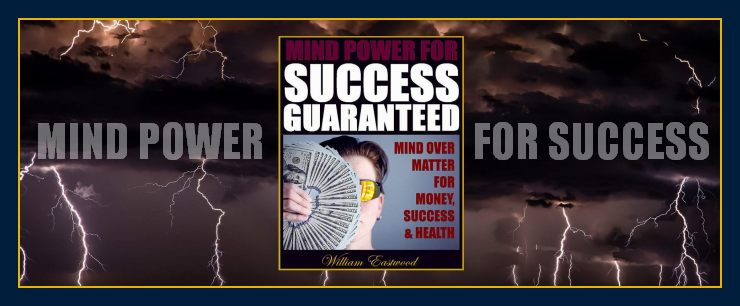 ---
If we are setting out to manifest money and wealth, we must realize that we have past patterns and trails of thought around money and our ability to possess it. Get rid of it all — anything at all that is negative, limiting or impeding. To do that we can use what I call metaphysical affirmations.
All you are doing by using metaphysical affirmations is changing the self-talk mind chatter I mentioned that goes on in your head all the time. By saying what you want to believe in an affirmation you are altering the thinking patterns and their energy within the conscious and subconscious mind. Once that is done, the universe will automatically help you to manifest what you want.
The nature of reality is such that we are supposed to manifest what we want simply by thinking about it. We are here on earth to learn how to do that. We are to learn how to direct energy correctly before we can advance to even more fulfilling experiences.
It is always safe and better to be positive rather than negative.
If you are going to use metaphysical principles to materialize or manifest money and wealth, you have to ramp up the positivity factor in all areas and regarding all things. You do not want a weak link. Create a sense of fullness within, of wealth, emotional stability and balance in your life. By focusing on everything positive in life, including beliefs about yourself, your life and yourself in relation to life, you will change ALL your beliefs. Doing this will lead to real changes that last and real wealth.
I help you to do that in my books, and if you cannot afford a book, I have provided over 100 free articles full of all the information you need to materialize money and wealth and to make the kind of enduring overall improvements that you are really after.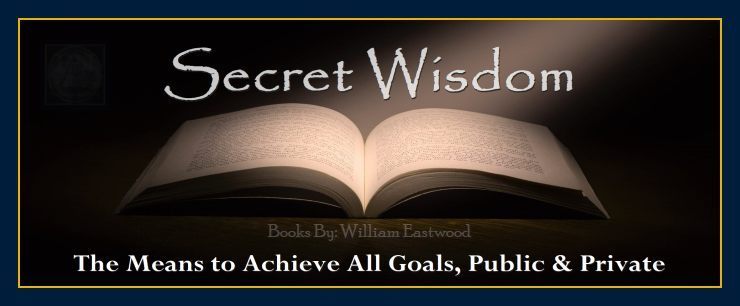 If you buy a book, consider it a donation and an affirmation backed by an action. When an affirmation is backed by an action it is registered neurologically. The brain then recognizes and hopefully accepts the change (whatever is affirmed) and then goes about the work of internalizing and materializing it.
Affirmations backed by small symbolic actions have twice the power of an affirmation alone. You do not need to spend a lot to utilize the suggestive power of actions, nor should you. Frugality has a place even in manifesting abundance.
Make symbolic gestures in those areas that hold significance to you and work on your entire belief system. Focus on the wish fulfilled and on money and having it. Focus on the internal feelings associated with wealth rather than on the things you want. Keep the focus inward into the inner levels of consciousness where events are created.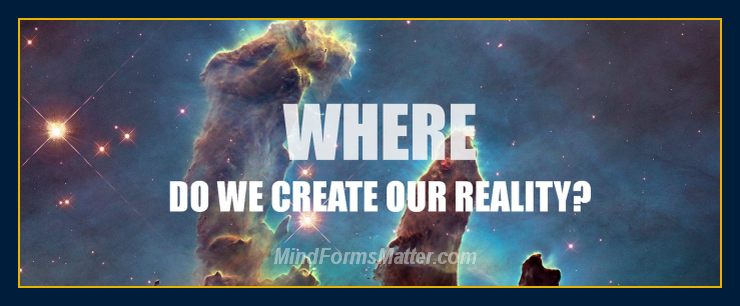 ---
Affirmations are a form of mental suggestion that help you to create whatever events you want to have happen in your life. If you want a raise, for example, an affirmation can cause you to get one. Affirmations are powerful, and if done right, they do work.
To neglect the power of your consciousness is to be like a person living above a vein of solid gold their entire life while steeped in poverty and misery.
One good way of getting at the truth is to apply affirmations with a sense of power and conviction. Then you will see for yourself that these principles do work by the positive changes they bring into your life!

Click on the spinning globe at the top of any page to go to the day's affirmation page.
You are already using affirmations to some degree to create everything you experience every day. The constant self-talk in which you engage is a form of mental suggestion.
Ongoing self-talk usually consists of a series of assessments and statements that something is or is not true.
You are making constant assessments like "I like this, don't like that, this is right, that is wrong, I should do this, shouldn't do that," this person is ……., I am …….., etc.
You create your life through this kind of mind chatter. What you are telling yourself in your self-dialogue manifest as your reality.
There is a difference between random thoughts and a powerful and effective affirmation. A real affirmation is a deliberate, controlled and directed statement.
The more firmly an affirmation is said and the more conviction it has, the more power it has. Believe it while you are saying it and you will create desirable events and shape your reality as you wish.
As you develop skill and conviction of thought projection and outflowing emotional energy, ultimately you can learn to control reality very well through affirmations. This is a bit like ordering reality to comply with your agenda and wants.
With an affirmation you direct the power of the universe to create what you demand. You say something is true and so it is.
45

EASTWOOD
45 years of research goes into every book
Money and positive events are composed of and created by your own energy. Anything you desire must be created by means of deposit. Every positive thought and emotions is a deposit into an inner energy bank. Even protecting your account is a factor of deposit.
An affirmation is a deposit.
---
More is achieved with the mind than we generally realize. In an interactive universe it is necessary to have the proper focus, beliefs and intent. How is this achieved?
I have developed the habit of looking at my affirmations during the day and at night. This is the healthiest habit I have developed. At any time I feel negative thoughts coming on, I can click the affirmation page icon on the screen of my phone and read the list I have posted for that day. I have four sites I can look at to find the most effective affirmation.
Often, I will read only the affirmation that is relevant or has the greatest impact at the time. At other times it takes only a second to remind my mind of my preferred thoughts and emotions.
Use what you have. Use affirmations to redirect your mind and make deposits.
If you have a phone, you can do this at any time, even at work. If your employer does not allow phones, you can ask them to allow access to my affirmation page for the benefits it will offer everyone. You can even affirm that you will be given the opportunity to do so.
Your thoughts should be thought of as tools to achieve any goal. People see time in a routine job, or waiting in a line as down-time, but these moments are your greatest opportunities to create what you want in life.
Employing affirmations in a line can bring in more money. Using them at work, for example, can raise employee morale and productivity, circumvent conflicts and help everyone to focus in a positive direction and make more money as a result.
Belief, expectation, faith, assumption and wishes are all energy that manifest, yet these are all a product of thought. There is nothing that cannot be created with affirmations.
Is there something you want? The proper affirmation can immediately create in on an inner level, and another affirmation can propel it into physical form.
There is no reason on earth for anyone to be depressed. The reason why we have depressed people and mental illness in this world is because we have a dysfunctional psychology because everything we have been taught is wrong!
NEVER FACE REALITY!
Your life is not a concrete, immovable thing. It may feel that way because you cannot change it except by your thoughts. What you see around you cannot be changed through physical force. The old status quo will just bounce back, and your patterns will repeat.
You station in life, the opportunities or disasters that come your way are a result of your subjective activity. If you change your thinking you will change your life. There is no other way to make changes in your life.
Has anyone ever told you that you must face reality? When you are afraid, is that kind of thought what you fall back too?
The statement that you must "face reality" is the perfect embodiment of myth. This statement clarifies the new paradigm by stating what it is NOT. We were taught to think of the world as a kind of immovable concrete reality exiting independent of us. It is not.
What you see around you, your circumstances and opportunities are a projection of how you have been directing your energy. Your environment and station in life is a malleable and a reflection of your thoughts and emotions.
What you assume to be true appears on the stage of life.
If you think that reality as a kind of immovable concrete thing of great weight, then that is what it will be. You may think your job as one of great struggle and responsibility. Then you are trapped by being forced to live within the heavy and sufferable context you are creating.
if you see reality as past generations did through the lens of myth then you will see yourself as a victim. If, on the other hand, you understand and accept the new view of reality being a projection of your assumptions, then you can let go of the attitudes of previous generations. You can then use your thoughts as an artist uses paints to shape your projection into a masterpiece.
When you advance further, you notice that your opportunities include only that which you have brought about through your assumptions, focus and emotions. Your free will is a factor of past thoughts and emotions because nothing is created in physical reality. A raise, for example, is a product of many past thoughts and emotions. It is not something that exists independently as a reality you have simply come in contact with because of your good luck or whatever.
I impel you to look at life as an artist looks at a painting he or she is creating. You are creating it and you are a good, deserving and competent artist. Follow your bliss and passions and create the best possible reality with joy and excitement.
Keep your energy high through seeing the positive in everything and the opportunities you have and progress you are making.
You are a creator.
Probabilities are infinite and a miracle to behold.
The content above is taken from my new manifesting book.
Material from book is previewed in these and other locations.
WHO YOU REALLY ARE: Read more…
45-YEAR STUDY: Read more…
MAGIC GUIDEBOOK: Read more…
A MORE EFFECTIVE WAY TO SOLVE PROBLEMS: Read more…
THOUGHTS CREATE MATTER: Read more…
YOU SPEAK YOUR LIFE: Read more…
You create your reality with your thoughts. You have an amazing opportunity to create anything you want in life.
EN's course can help you do that.
45

EASTWOOD
45 years of research goes into every book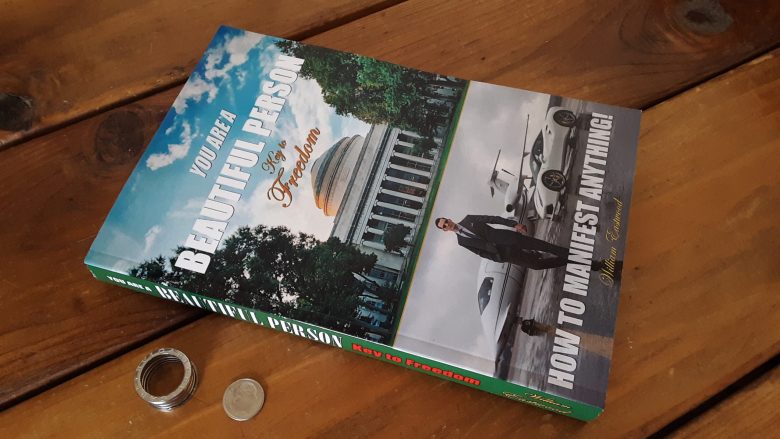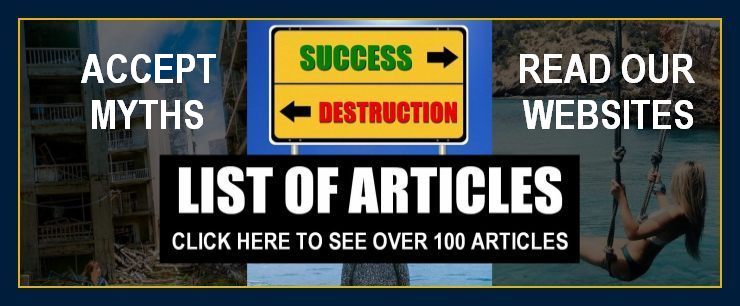 Click above to learn more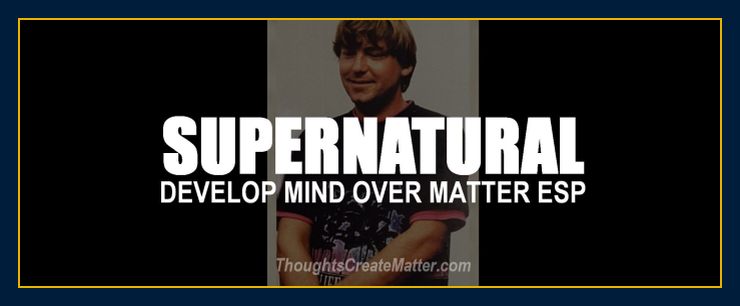 ---
Article continues
Affirmations are a good way to direct your mental energy to achieve any goal desired. They are also a good way to learn the habit of controlling your ordinary thought processes regardless of whether or not thoughts form matter. Affirmations can pull you out of depression and teach you to be focused at work. They can teach you to control your attitude and to become a positive person that other people like.
An affirmation is a process of narrowing your mind's focus to a simple statement that you repeat over and over again mentally, usually for a few minutes. An affirmation is a statement that something is true, such as "I am having a good day." As you say, "I am having a good day," you are directing energy to create that as your reality.
This is basic "101 How to Create Reality" you were not taught in Kindergarten as you should have been.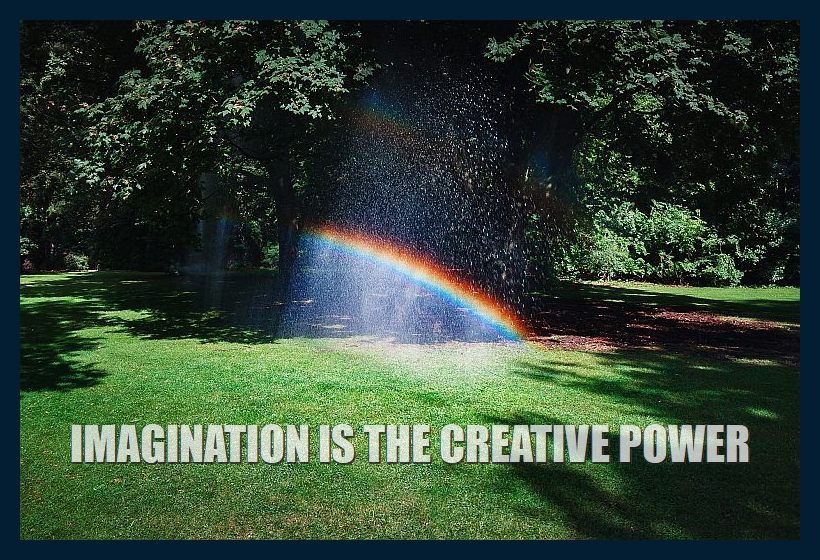 45

EASTWOOD
45 years of research goes into every book
BE WHO YOU WANT TO BE OVERNIGHT
The principle of selecting probabilities is based on the most credible and advanced science in the world ― Einstein's relativity, David Bohm's "holomovement," and "many-worlds interpretation" of quantum mechanics.
.
.
Paperback / eBook DIRECT FROM MANUFACTURER - most reliable source -fastest delivery - lowest price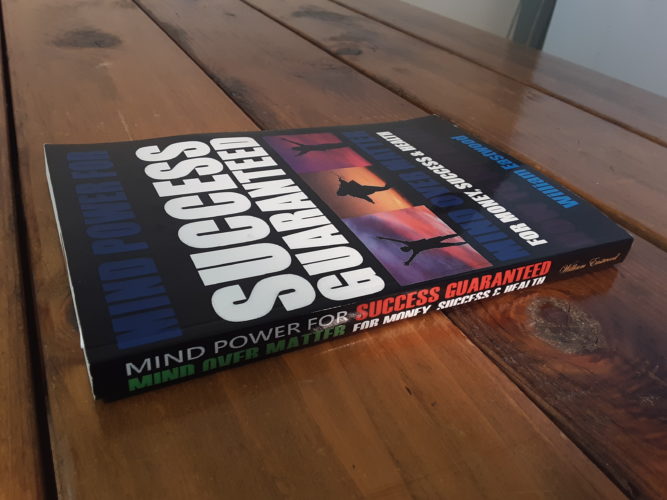 Click above to learn more
Affirmations can manifest objects and events
Saying "I am having a good day," helps to insure that you do have a good day. The effectiveness of your affirmations vary greatly depending on your understanding of reality, your state of mind and skill in application.
The contemporary world is steeped in myth, yet quantum physics is leading many out of ignorance to understand reality. Whatever you believe and think is true you create as real in your life. An affirmation creates as a reality what it says exists.
Affirmations can create physical objects and desired events. What begins as a make-believe statement later manifests in your life as a physical reality. It may sound like magic to some people, but this is actually how reality works. To understand why only some scientists are aware of the fact that mind forms matter read the history of science.
This is how you create what you want in life.
If you properly affirm, "
today I am going to have a good day,"
you dramatically increase the probability that you will.
Saying affirmations like, "I am making more money every day," actually manifest that as your reality.
For best results say affirmations over and over again with conviction and emotion. Feel the concept you are affirming is true in any way you can.
You may want to bring to mind examples of times in your life when what you are affirming was true. If you are affirming that money is coming into your life you can remember a time when a lot of money came into your life suddenly and unexpectedly. As you do, try to amplify those positive feelings you felt at that exact point in time in which you received the windfall.
Bring up that mix of joy, relief and celebration. Run these feelings through your body and outflow them into the environment as you are saying the affirmation.
Affirmations are used to create what you want in your life, like more money, a new car or a loving relationship.

When done right, they do work.
---
What Is an Affirmation?
Metaphysics & Manifesting.
Imagination Creates Reality.
How Do I Use Affirmations?
Powerful Manifesting Procedure.
Metaphysics to Manifest Money.
Materialize Success, Love & Health.
Create What You Want

45

EASTWOOD
45 years of research goes into every book
"What Is the Cause of..."
Follows the ideas in "The Solution..." but more advanced. Explains the real cause and solution of all personal and social problems, as well as methods to achieve goals based on holographic universe theory.
Solve YOUR problems and the world's problems at the same time. Nothing else like it exists in the world. We now have a profound method and means to dissolve global problems and achieve our goals.
This remarkable new way of looking at the universe is supported by two of  the  world's  most  eminent thinkers ― Stanford neurophysiologist Karl Pribram, and University of London physicist David Bohm, a former protege of Einstein's.
.
Paperback / eBook DIRECT FROM MANUFACTURER - most reliable source -fastest delivery - lowest price


Click above to learn more
Each of your thoughts is an original and unique creation that never before existed
When you create a thought, it is an immaculate conception in that no other person contributes to its creation. You along create each and every thought you have. Each of your thoughts is an immaculate conception in that it is an original creation unaided by another.
Imagination is the unknown creative power in our world. I say "unknown" because although everyone creates their reality through exercising their imagination, very few realize that it is the imagination itself that gives birth to events. The portion of the divine within you is your imagination.
Various religions have stories that depict scientific truths about reality in symbolic terms. Christ in the bible really refers to the imagination in each of us. And God would be the equivalent of the universal power which our imagination directs.
Imagination is the creative equivalent of the power of Christ in that imagination is the creative force that is our divine savior. The imagination is the creative life-force in you. It is the part of universal intelligence that was given to you to use to create your reality, and which will forever be with you.
In the Bible there are various stories of Christ using affirmations to command God's energy to create the events his affirmations demanded. This is a symbolic representation of someone using an affirmation to direct universal energy to create any given desire.
Christ also depicts the higher self of each person, but in the Bible Christ is human. This suggests that you can become you higher self by learning to direct energy through affirmations as Christ in the story did so effectively.
Affirmations are the equivalent of Christ's commands. Affirmations harness imagination and mind power to create desired events. This is how anything and everything is created.
A PERFECT HOLIDAY GIFT: SPREAD THE JOY!
This is an ideal gift because the first thing is says is "YOU ARE A BEAUTIFUL PERSON." What it gives is priceless — joy, acceptance, freedom, love, happiness & knowledge. The holidays are here, send them more than a card. Make a statement and moment that will last a lifetime and will never stop improving a life. Or heal many lives any time of year.
Simply enter the address of the recipient(s) when you order and it will be mailed to them. Do all your shopping in advance and change many lives for the better.
---
Waste no time with this powerful guide. Get the single-most important key to free yourself  or another from all limitations. No more hard work, make life fun.

With a magic genie inside you, anything is possible.
Open to any page, read a few lines & that's all you need to do to transform your day and life..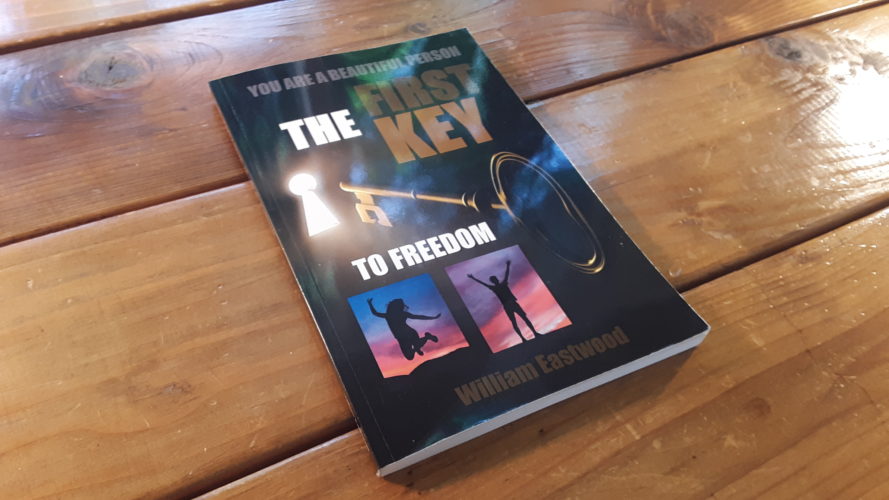 Amazon: International 5 STAR Review:
I have read many reviews on many books which rave about the content. However, this is the book which sets it all out: scientifically describing how we create reality. Go on ,I dare you, pick it up and read it...you won't, no can't , be left in the same place when you have finished it. Essential information is contained within. You have been warned!!
---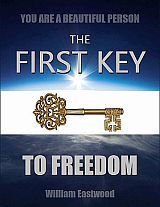 eBook version is even less ($3.99).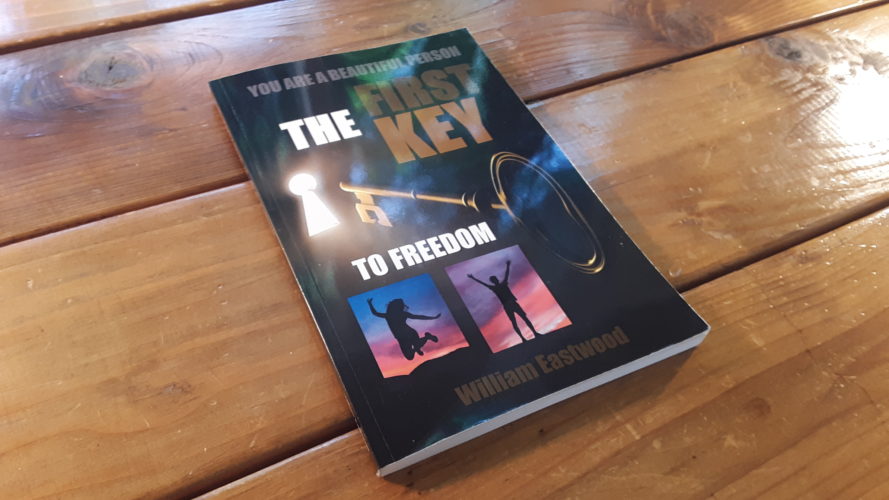 Click above to learn more
Affirmations direct energy to manifest whatever you want
Affirmations are one of the most effective ways to direct universal energy in deliberate and highly beneficial ways. The energy you command in an affirmation can work wonders in all aspects of your life.
If you do this in the right way you will evoke powerful positive changes and transitions in your life, even bringing about an entirely new reality if that is what you want. This is why I provide many affirmations that I have used in my life in this website.
I have used affirmations to shape my life and pull myself up out of ordinary living to higher functioning. They are my favorite tool to prevent fear and victimization. They have allowed me to take control of my mind and hence life. They have enabled me to control events and become successful in life.
Prosperity video
---

Helping you to create the life you want!

Click on image to view free prosperity video!
Repeat affirmations while watching more videos to manifest superior wealth.

Making a new worldview work for you
To fully take advantage of the principles of conscious creation it is advisable to adopt a new baseline in the manner in which you relate to reality. To make the metaphysics work as it was meant to we need to  automatically think in terms of attracting probabilities in simultaneous time.
---
The human race will be saved!
---
A new unifying principle is the only solution to save humanity from the potential destruction that exists at this time in history.
Our very survival is now at stake, and that is why I am grateful that I can help at this time to make a difference and help to move the human race in the most beneficial direction possible.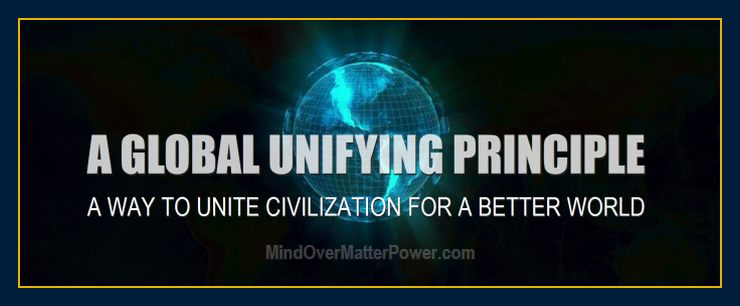 A highly recommended article.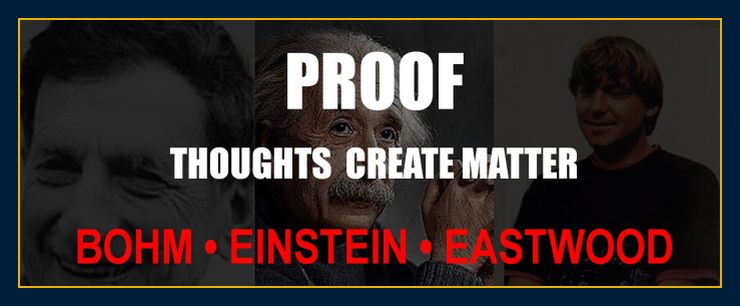 Eastwood founded the Altruistic Movement (below).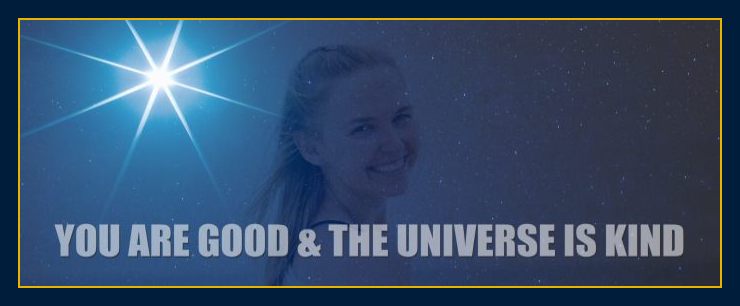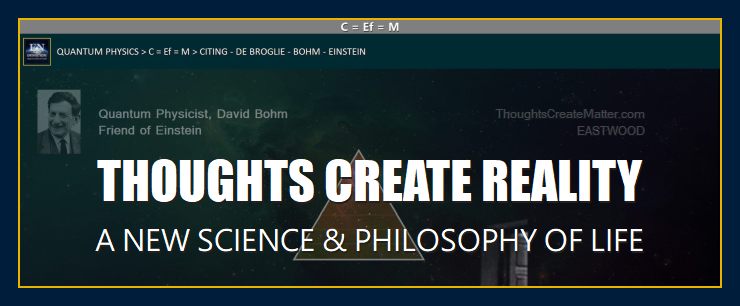 45

EASTWOOD
45 years of research goes into every book
What happened?
---
There are many problems in the world today
---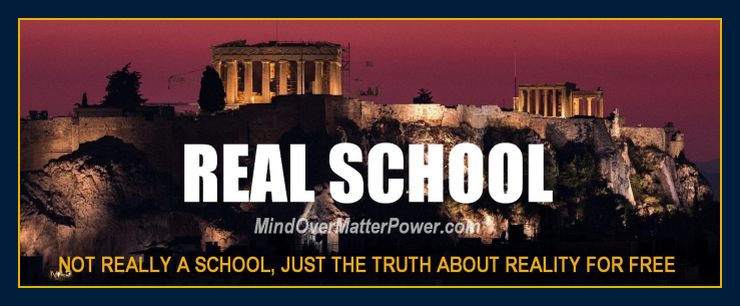 TRANSFORM AND IMPROVE YOUR LIFE IN EVERY POSSIBLE WAY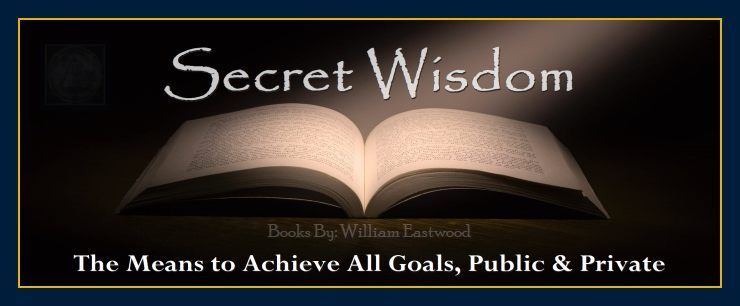 If you wish to go to the next level and support the improvements that my work is bringing to the world, take a book with you.
---
Help to put an end to starvation in the world... children suffering... human rights violations... conflicts and more by buying a book. (see: EN mission statement).
When you buy a book, consider it a donation helping people around the world (see: Mission Great Civilization).
---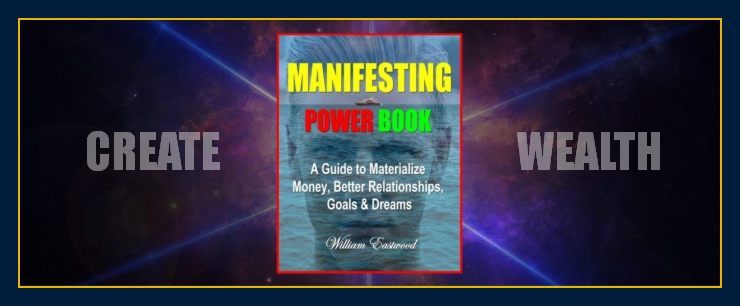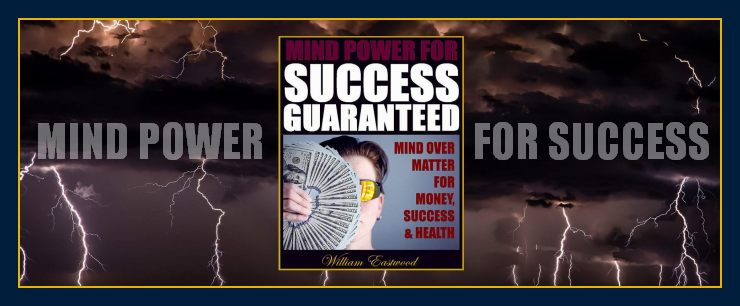 If you are unable to afford a book, the daily affirmation page can get you started on your way to materializing all your goals and aspirations.
Affirmations are the science of reprogramming the mind for success. Everything we have been taught is wrong, yet our beliefs and thinking habits often resist our efforts to change them. This is why our affirmation science is needed. We are providing what the people of the world are asking for.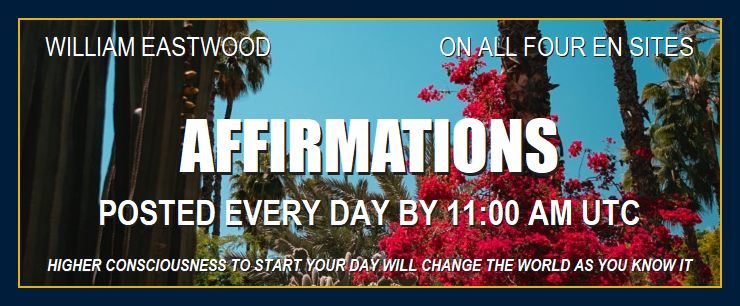 Click on the spinning globe at the top of any page to go to the day's affirmation page.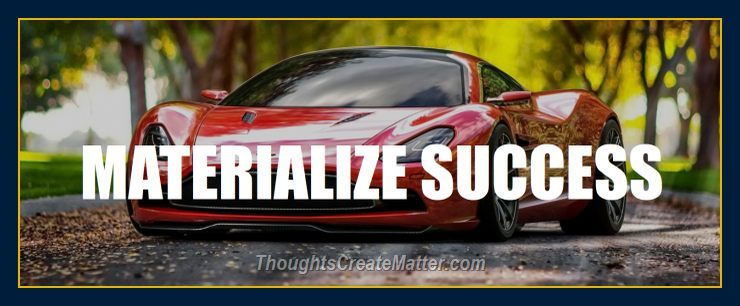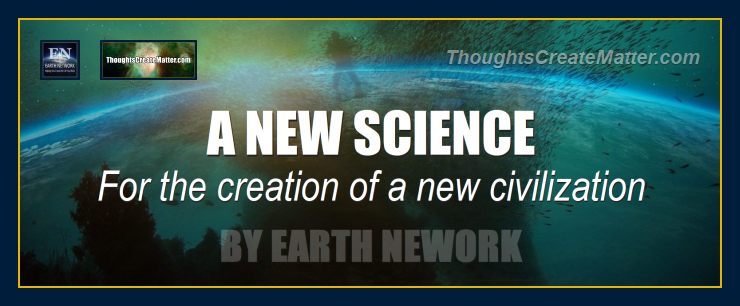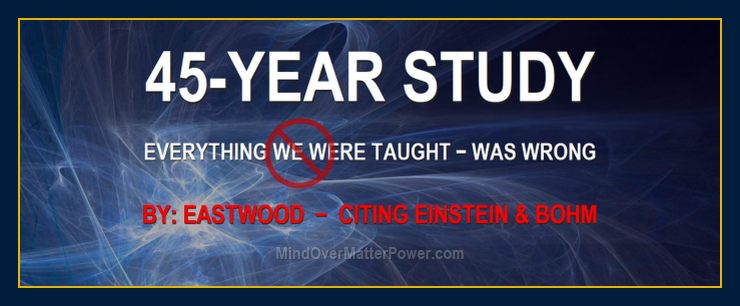 Even if the establishment refuses to change, we have the solution.
---
Click above to learn more
---
Eastwood founded the Altruistic Movement (below).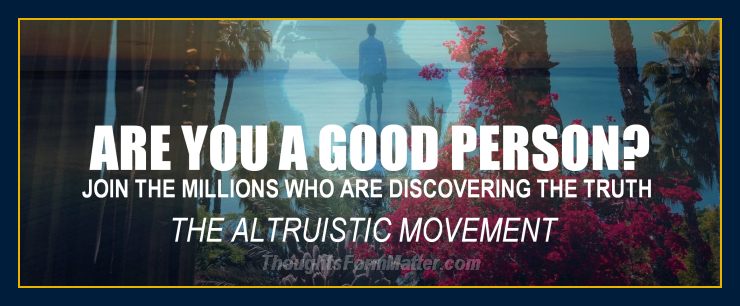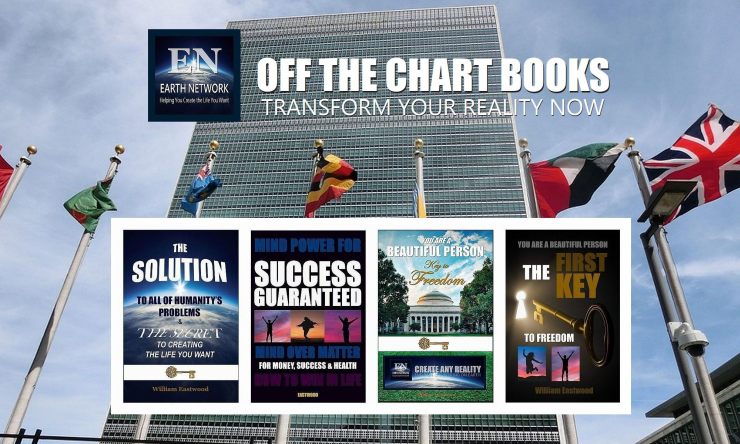 WILLIAM EASTWOOD
Author of Earth Network articles and books.
"I appreciate people supporting my work because I paid a high price to be the first to bring this knowledge to the world.

What do you want to create? Eastwood's methods of achieving goals are based on new scientific paradigm of University of London physicist David Bohm, a former protégé of Einstein's and over 45-years of research and application. These methods work. Begin now to create the reality you have only dreamed of with William Eastwood as your guide.
There is an amazing story behind this site and books. There are huge changes taking place in the world. The forerunners are running up against those barriers that prevent progress in the world.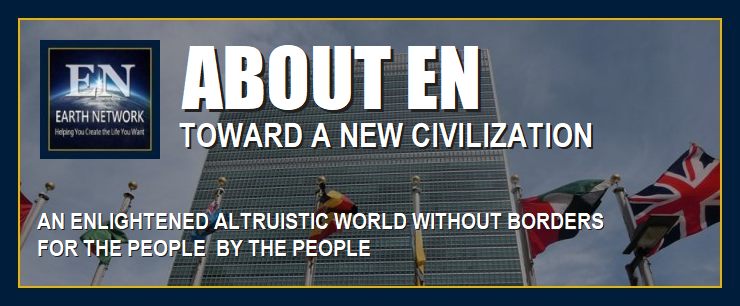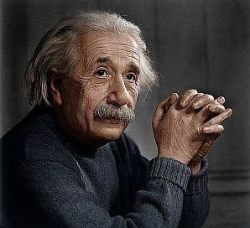 "Great spirits have always encountered violent opposition from mediocre minds."
― Albert Einstein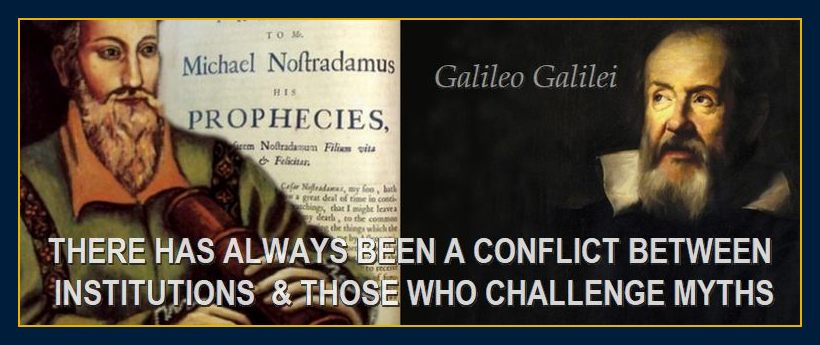 My story is success against all odds. ThoughtsCreateMatter.com is awakening humanity.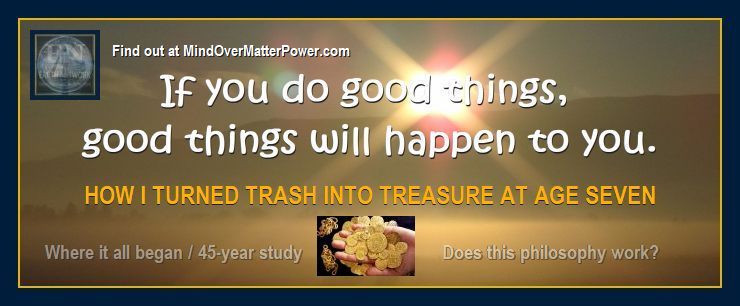 Our ThoughtsFormMatter.com website has also has important articles.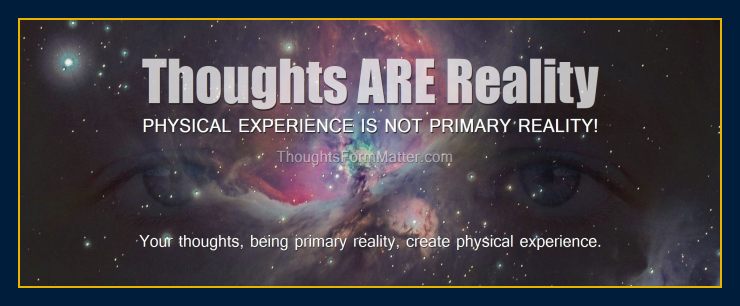 Your senses project your reality and then perceive that reality.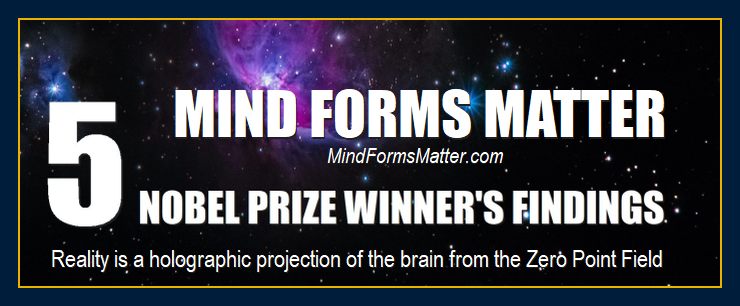 TWO OF 12 POPULAR BOOKS BY WILLIAM EASTWOOD
    
THE FIRST KEY: $3.99 

Phoenix

International 5 STAR Review:
Verified Purchase

Paperback / eBook DIRECT FROM MANUFACTURER - most reliable source -fastest delivery - lowest price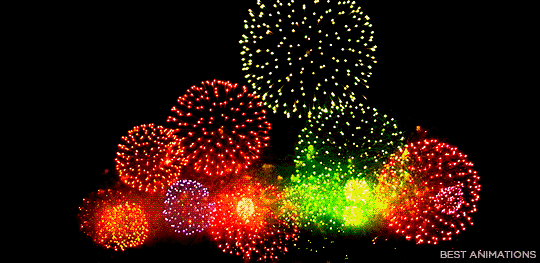 Metaphysics Manifesting: Use Affirmations to Materialize What You Want
© Copyright 2019, 2020, 2021, By: William Eastwood
Primary article concludes here.
---
FOUR SCIENTIFIC EDUCATIONAL SITES — ONE PHILOSOPHY
A singleAMAZING philosophy!
100's of articles!
4 EN websites!
They are meant to be used together.
Click between them!
Click below for list of articles.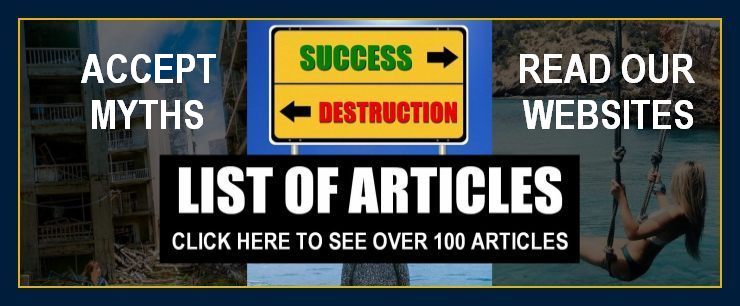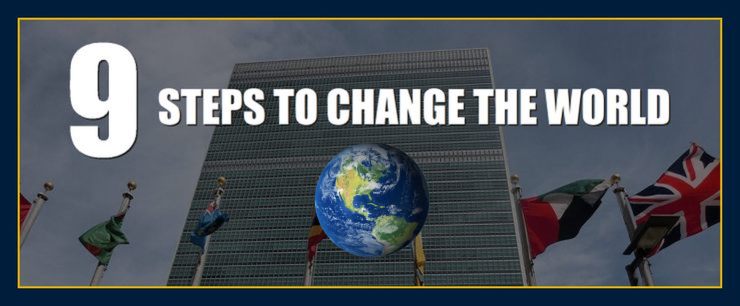 Thoughts Create Matter Links
---
CATEGORIES: Metaphysics manifesting with affirmations. What are affirmations? Consciousness creates matter. How to use affirmations to manifest & materialize what you want. Mind creates matter. Metaphysics. The creative power of imagination. Manifesting. How to materialize what you want. Quantum physics manifesting. Click on our site and books to learn more.
Metaphysics Manifesting: Use Affirmations to Materialize What You Want
An affirmation is a simple statement you repeat over and over again. An affirmation is a statement that something is true. It is an act of imagination to create what it says exists. Affirmations create physical matter. What begins as a make-believe-statement later manifests in your life as a physical reality.