---

International Philosophy & Internal Science Are Desperately Needed in the World Today
---
What is international philosophy?
What is internal science?
I will answer these questions now.
The book, "International Philosophy" and "International Philosophy" are the property of William Eastwood; © copyright 2022. All Rights Reserved.
NEW! Published in November, 2022!.
45

45-years of research brings you a simple, practical life philosophy that works!
---
Contains step-by-step guidelines to create miracles, attract synchronistic events and live in gratitude and appreciation. A group of chapters called "Fast Track to Success" gives you simple instructions for achieving your goals.
Anyone in any country can understand it!
---
International Philosophy is the brainchild of William Eastwood, who, as you may well know, worked on a secret invention at a research and development facility owned by a Yale University professor when he was only 13 years old.
"Because people from all over the world liked the principles I was teaching, I coined it 'International Philosophy.' It has international appeal, translates well into any language and is accurate and easy to understand." — William Eastwood.
Get this great book now and add it to your best book collection!
Available in paperback and eBook.
What is international philosophy and internal science?
---
International philosophy by William Eastwood is based on internal science. Therefore, we need to understand what internal science is before we can know what international philosophy and psychology are.
International philosophy is a break from our mainstream worldviews and science
---
To avoid cognitive dissonance, take a look at the overall broad perspective of what I am presenting and why. I am offering a positive and empowering philosophy, but it is so completely different from conventional scripting, that unless you see the bigger picture, you may run the risk of rejecting it out of hand.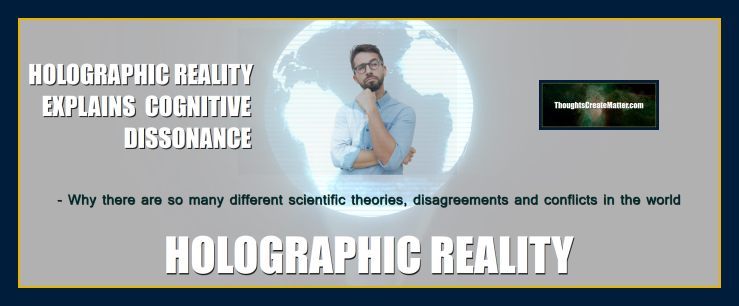 The president of the United States says that Vladimir Putin may trigger a nuclear "Armageddon." A potentially catastrophic climate emergency threatens our very survival, democracies across the globe are under attack, the UN warns us of a coming world food shortage and the World Bank says a world recession looms.
Additionally, kids are shooting kids in schools and many nations are short on psychologists to handle the mountain of mental illness cases coming out of the woodwork.
America may be the most affluent country in the world, reaping the benefits of modern science, yet what has that done for us? Americans are the least happy people, the most heavily medicated and divided people on earth. Why?
It is because America has an external science, but not an internal science. External science is the science you know that most of us grew up with. It is a science of exterior reality. It is thus blind to an inner reality. It does not even know that there is an inner reality that forms the physical reality we are currently dwelling within.
Exterior science is like a dirty puddle in the road that does not realize a vast clean ocean exists and denies that it does.
All our social and most of our personal problems and frustrations stem from external science, when an internal science gives us the solutions we so desperately need.
Psychology is a product of exterior science, and so internal science gives rise to a completely reversed psychology that is extremely positive in its fundamental precedents.
I don't want to be dark and gloomy, I am only showing you what exterior science has done for us personally and as a civilization so that you will see its errors and be motivated to understand the positive nature of the universe and the power of consciousness.
You are NOT meant to suffer!
---
Your reality is not the dark and gloomy picture that is taught in the classroom and depicted on the news. There is no reason whatsoever to suffer in life. You do not have to work at a job you do not like in a grueling 9 to 5 life of pain and suffering followed by death and extermination of your existence. It isn't that way at all!
This way of thinking is a symptom of a flawed model rather than flawed people.
The assumption of science and prior generations was to fix the physical world to make our inner world right
---
But if we make everything okay in the external world, everything will not automatically be good in the inner world. The U.S. may be the most affluent country in the world, but it is a highly medicated and unhappy country.
We have the most advanced science in history that has made living easier than it has ever been before, yet we are falling apart as a divided nation on the precipice of collapse. Our mental institutions and prisons are full, and the American experiment is on the verge of collapsing.
The reason is physicalism. We are living backward. Making the outer world right does not fix the inner world. The physical world does not cause the inner world, the inner world causes the outer world. We are addressing affects, rather than causes.
Our current version of science has the interesting notion that there is no inner world, yet there is and there is an inner science. Because we have neglected the inner world and inner science ― largely denying it even exists ― we have failed to achieve success as a civilization.
While we have a super-empowered external science of technology, we do not understand that there is an inner science of consciousness and well-being. Had David Bohm's science been given more attention, we would have recognized that there is an inner science. Had Bohm's science been understood, we would have known that our inner world creates our outer world.
Everything in your mind is made physical by inner processes. This is the nature of reality, existence and our universe.
It is not science itself that is the problem, it is the version of science that rejects these facts that is the problem. We need science, but it must be the right version. The scientific paradigm must be based on the facts of existence, not what our ancestors assumed was correct.
The cause of problems in the U.S. is the same cause of the Putin terror war. The reason why democracies are failing worldwide is because we have missed the science that holds that answer to prevent the actual collapse of civilization itself.
Had Albert Einstein been successful defending physicist David Bohm in 1949, this scientific paradigm may have replaced physicalism as our world's accepted science. Documentation Princeton University.
Why wasn't this science more widely accepted into the mainstream?
A dramatic conflict arose between the U.S. government and Bohm. Despite Albert Einstein imploring Princeton to keep Bohm as a university professor at Princeton, Bohm was forced to leave the U.S.
Not even Albert Einstein could prevent the spectacle, and because of this, our entire civilization remains stuck with an inaccurate scientific materialism paradigm.
The science above was silenced for political reasons (and because it didn't fit the picture of the world accepted by the scientific establishment at the time).
Physicalism is the official science on which our formal institutions and system of laws are based.
There was no conspiracy to hide this science from the world, there was just a lot of people who couldn't handle it, like the president of Princeton University who wouldn't listen to Albert Einstein defending Bohm. This is an extremely positive worldview, so I suggest that you do not reject it without sufficient consideration. Give it a chance.
David Bohm's paradigm is more complete than materialism, and this is why the majority of scientist initially resisted it — mainstream science at the time was based on materialism and still is. Bohm begins to recognize an inner world that is the source of this physical dimension and our corporeal experience.
David Bohm's scientific paradigm (and worldview it leads us to) conflicts with the private beliefs and public position of the majority of scientists in the past and with the public who believed in old science and its physicalism picture of reality. This still holds true, yet a paradigm-shift in the scientific establishment is currently underway.
Either we are able to shift the scientific paradigm or the people will abandon it. If that happens more cults and civil wars will ensue. Therefore, my interest is in getting science to accept the answer from its own greatest scientific minds.
A new understanding of reality based on the most advanced science
---
Although I have exposed its errors, a practical external science has had its obvious benefits. We see people living in filth and suffering in poverty in Eastern countries, but not in the West. Our technology has already been achieved however, and so there is no need to remain entrenched in the mind-set that brought about that exterior science. I do not want to advise a break from science and its practical value, I just want to shift the accepted scientific paradigm. We may now develop a science of consciousness. I have done that and my international philosophy is a practical life-philosophy of application.
International philosophy is a practical life philosophy that has unique characteristics
It is easy to understand.
It translates well into many languages.
People from any country in the world can easily understand it.
It is based on the philosophy created by William Eastwood that says that reality has two levels, and our life is a product of subjective activity on an inner and primary level of reality.
A philosophy of personal power
---
Thoughts are fields of energy that form matter. We have built a civilization on the division between mind and matter, yet both are the same — consciousness and matter are both composed of electromagnetic fields.
Thoughts combine with similar thoughts and transform themselves into probable events which contain the impetus and pattern necessary to evolve into the complexity of matter.
You project your own psychological energy out to form the physical world.
Ideas and emotions are energy that coalesce as events and objects.
Your life is a learning experience you chose in order to learn how to project energy.
Your life situation gives you clarity as to what you are projecting psychologically.
You are in your own hologram.
It is a simple philosophy that works. It is a brand of philosophy with specific elements or characteristics that define it as 1) easy to understand, 2) based on quantum physics and 3) attractive everywhere in the world.

William Eastwood is a Universal Author Who Created International Philosophy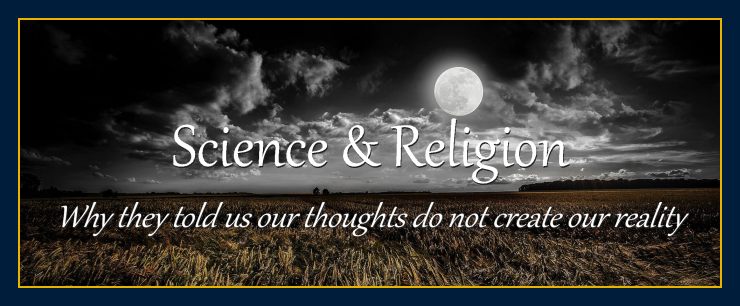 International philosophy is written so that anyone can understand it rather than in a language to impress. It is not the writing of educated people who use a lot of big words and scholarly terms. It does not use scientific terminology only scientists can understand.
International philosophy takes complex ideas and condenses them into simple universal terms everyone can appreciate.
International philosophy is simple and easily translated into many languages.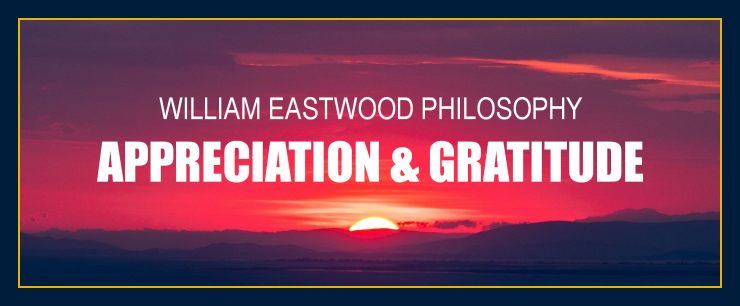 What is an example of international philosophy?
---
What is an example of international philosophy? Click below to be shown by example how beautifully it can work to create incredible outcomes.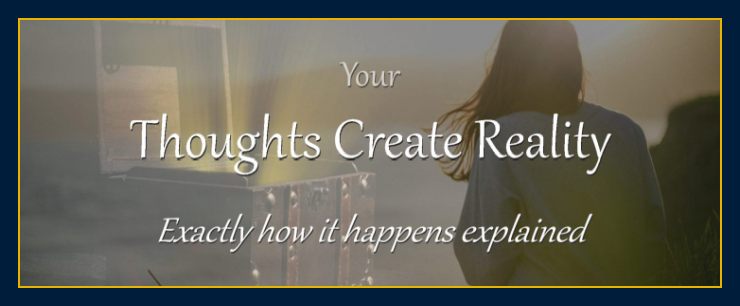 What are the problems with old philosophy that often does not work well?
---
If we are believed to be products of survival of the fittest and accidents of evolution, we have no real intrinsic value. We do not even get out the gate and we are already devalued.
If there is no inner reality and everything that happens in life occurs only in the physical world, then what I was able to achieve early in life would have been impossible. The fantastic experiences I had in my youth would not have happened.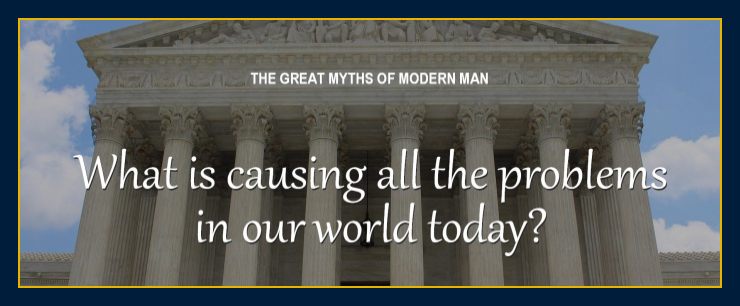 William Eastwood worked with a Yale Professor at age 13. At 16 he introduced low income 100% heated and cooled housing in Madison Connecticut, USA. At 18 he graduated from Milden Tech., distributing solar systems through The American Supply Co.
---
"It's not that we don't have the solution to all problems in the world today, it's just that people don't want to believe we do."
— William Eastwood at age 37.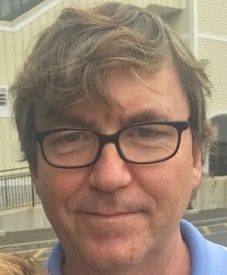 "The new paradigm explains why the new paradigm cannot be accepted; thus we have a paradox. Until acceptance occurs, acceptance cannot occur."
— William Eastwood, author of "Holographic Universe — Journey Out of the Illusion".
Application is as simple as following a constitution of guidance and protection — The future of our world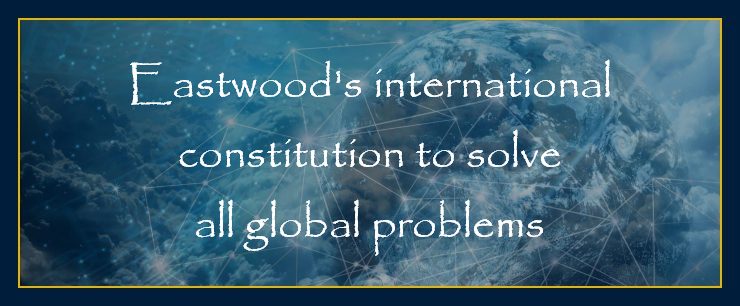 45

William Eastwood's 45-years of research brings you everything you ever wanted!
Over

100

free articles
Become powerful.
Create wealth.
Manifest your dreams.
The most generous advice.
The most experience.
We can be what we want to be!
Program for success by listening to this audio book
Visualize what you want in life while listening to this audio book. The narrator Scott Eastwood did, and his band, Carbon Red, is headed for the number one position on the charts.
New release on Audible, studio produced.
PUBLIC VALIDATION
The science at universities like MIT is being discovered.
CONSCIOUSNESS IS A STATE OF MATTER: MIT
Even NOVA and PBS recognize the beginnings of a new science.
NOVA CPTV: Matter is a State of Consciousness.
WHERE EVERYONE IS GOING
"I WILL TELL YOU HOW YOU CAN CREATE ANYTHING YOU WANT"
---
45

William Eastwood's 45-years of research brings you a new understanding of reality
A journey out of the illusion that will change your life
---
45

William Eastwood's 45-years of research brings you everything you ever wanted!
---
These are just some of the many books by Eastwood
For more, click below.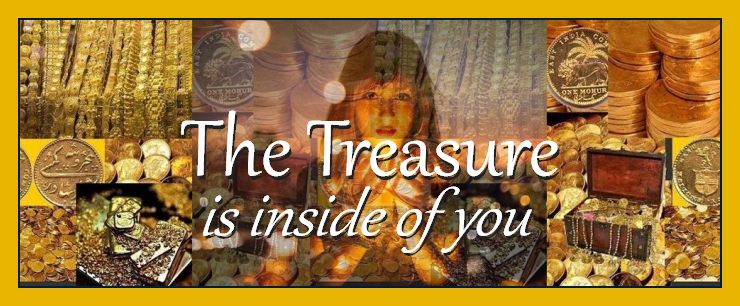 The creative power and altruism within you
---
"When I was very young I discovered a fantastic way of thinking about reality that can solve world problems and help people achieve their dreams. And so now I am an author of books designed to help people use that wisdom to achieve anything they want."
— William Eastwood
"There are ways to use this science to make money. Wealth and personal safety are easy." — William Eastwood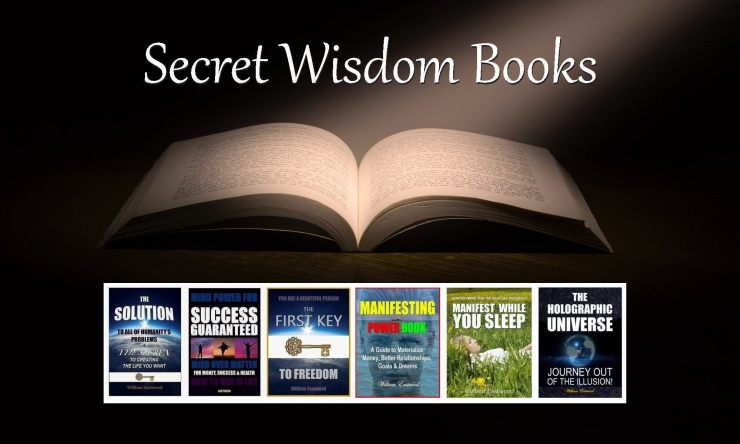 A philosophy that works LIKE MAGIC!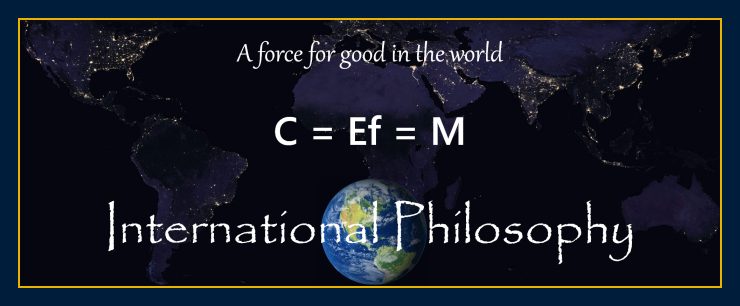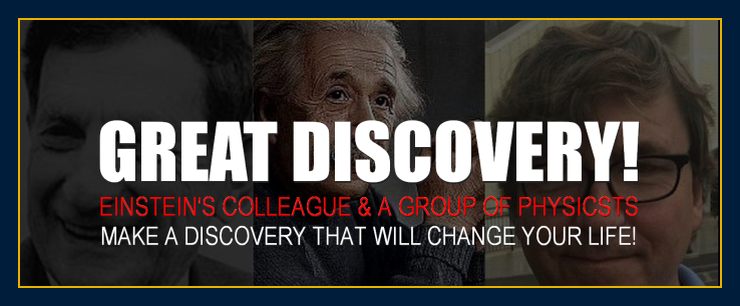 There is no problem that cannot be solved, no obstacle that cannot be overcome, no circumstance that cannot be transformed, no goal that cannot be achieved, and no dream that cannot be attained.
William Eastwood is a humanitarian working to improve the world. His intelligence and intent to make a positive difference in the world was recognized by a Yale Professor when he was 13 years old. This is documented by the press in this public newspaper interview that took place when he was 16 years old.
In 2000, he incorporated Earth Network of Altruistic, Autonomous Individuals. This stock company mission was to become a vehicle for positive global change.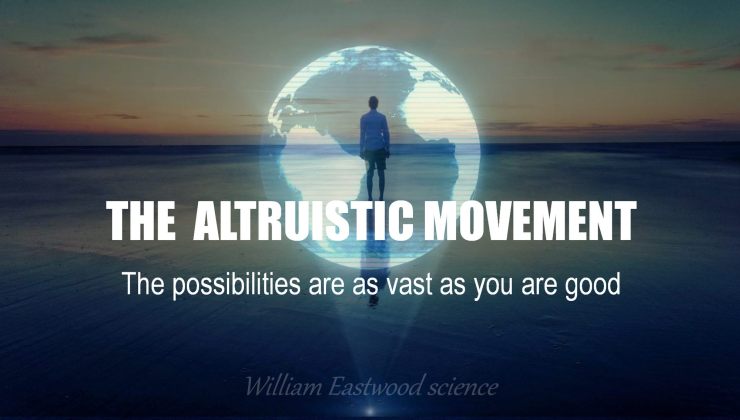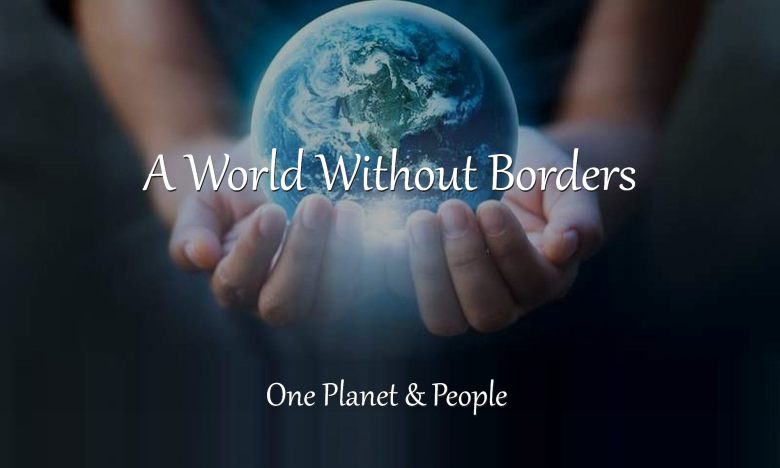 Eastwood's international philosophy is unique in the manner in which it recognizes the good in all people.  His current websites and many positive books speak loudly of his unrelenting efforts to help humanity, and his intent to assist people in realizing their "unlimited" power and potential to improve their lives and the future of our civilization.
Get all this information directly from the source — Earth Network books
45

EASTWOOD
45 years of research goes into every book
---
The purpose of Earth Network books and our free advice, is to provide you with all you need to know to be successful in all areas—in intellectual and spiritual knowledge, business, finance, health, love and relationships.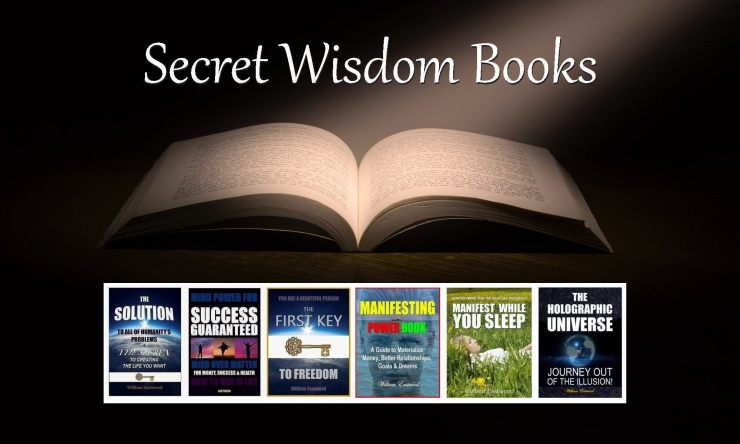 Say thanks
---
Say thanks with a book order so that I can continue to bring this information to you.

"If you do good things, good things will happen to you."
— William Eastwood quote at age seven.
"When you buy a book here you are doing a good thing because all proceeds are used to help people struggling in over 170 countries. Our clients who do not have any money to buy books rely on you to fund this website through book purchases."
— William Eastwood
By purchasing through Lulu.com (above) you get these books DIRECTLY FROM THE MANUFACTURER and cut out the middleman! — most reliable source — fastest delivery — lowest price.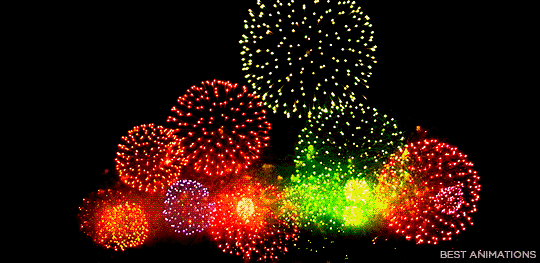 International Philosophy & Internal Science Are Desperately Needed in the World Today
Copyright © 2022, By: William Eastwood
Primary article concludes here.
---
Categories: What is internal science? What is international philosophy, its definition and meaning? What is an example of international philosophy? William Eastwood is a universal author who originated international philosophy. Click on our books and site to learn more.
The concepts conveyed in this website are within these books.