---
What is Nonlinear Time Thinking? The Quantum Mind & the New World
---
What is nonlinear time thinking?
What is the quantum mind?
What is the new science we are giving the world?
I will answer these questions now
What is nonlinear time thinking?
---
Nonlinear time thinking is thinking outside of the mainstream sequential-time-progression-paradigm which is a fallacy.
The definition and meaning of nonlinear time thinking is a non-sequential thought process based on a new assumption about reality that recognizes the simultaneous nature of all existence. When we change our basic assumptions about reality and see ourselves in a new way in relation to time, we can create a new personal and collective experience.
We then are no longer at the mercy of the past. There are no contingencies when manifesting; nothing that has to happen before we can manifest what we want outside of our own beliefs, expectations, thoughts and emotions. We alone create our reality, and so there is nothing to fear but our own mistakes. And if we do not fear even our own mistakes, we are more likely to succeed in achieving our goals.
Reality is projected by the five senses according to the beliefs, emotions and thoughts in the mind. It is all of your subjective activity that determines what shall happen to you, so scrutinize that and observe the effects of changed thinking. In this way you will learn what works and what doesn't.
The mind projects the illusion of past and future events in the present moment. Albert Einstein concluded in his later years that the past, present, and future all exist simultaneously.
Eastwood 2019
---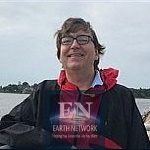 "Consciousness creates reality and thoughts form matter! If you want to be powerful you have to go by the facts about reality and that means discovering the truth! Otherwise you are as blind as a bat and ineffective as a sloth!
"The Holographic Universe, by David Bohm, Albert Einstein's friend and colleague, supports that premise."
Scroll down to continue reading the article.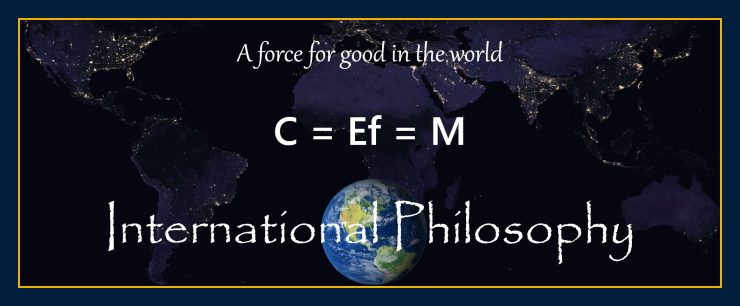 FEATURED ARTICLES & BOOKS
Article resumes.
Sequential reality is time structured and laid out like an infinite series of physical events that fall into time slots. Things come into existence and then disappear forever. This is false. Nothing ever disappears. Because we cannot perceive an event or object does not mean it does not exist. Reality does not exist that way. But nor does fixed past and future events. The past and future are always changing according to what we think and feel, what we believe about time, and think of our past and future.
Methods of achievement based on linear time will not work as well as those based on nonlinear time because with no time there is no anchor to hold us back.
EINSTEIN'S BELIEFS REGARDING TIME
Click above to learn more
QUANTUM PHYSICS MIND-BRAIN MODEL
Nonlinear time thinking tells us that we are centered in an infinite reality from which we draw probabilities according to what we believe. In this vast or spacious present, we are only as limited in what probabilities we can draw to us and manifest according to our basic subconscious and conscious assumptions.
By holding a root subconscious assumption that our past dictates what can happen now, we give our power to the past. We think we are controlled by the past but in actuality we are only controlled by the firm belief in time and the idea that past events create our present and future. If we think the past is done and unreachable, we are saying we do not have the ability to change all events.
The concept of time, however, is a strong social convention. We feel comforted by our basic assumptions about reality. Yet to advance to the next stage in our conscious evolution we need to break free of limiting assumptions that have no real basis in fundamental reality.
FIVE NOBEL PRIZE WINNER'S FINDINGS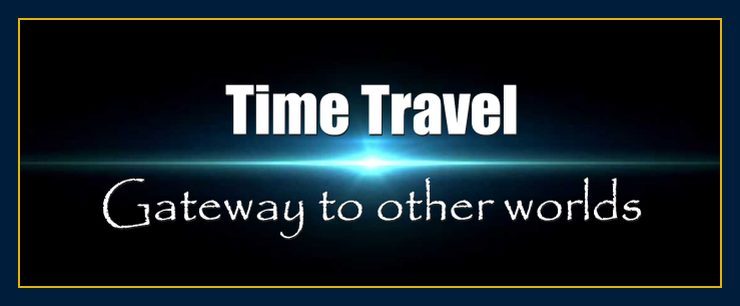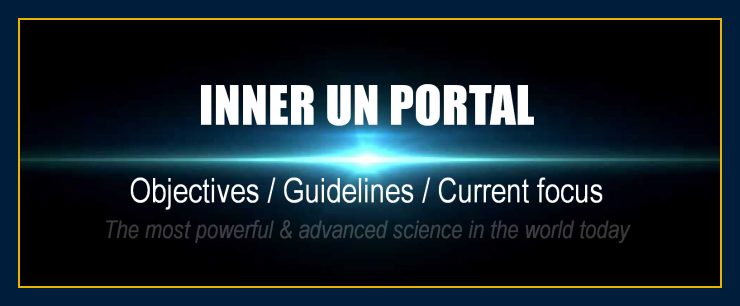 There is more on time after this segment on holographic projection.
What is the holographic universe?
---
The reality around you is a projection of the mind, brain and five senses, according to physicist David Bohm, who was a friend and colleague of Albert Einstein. Einstein called Bohm a "kindred spirit."
I arrived at the same conclusion 45 years ago through the study of subjective science, metaphysics or whatever term you prefer. I created the term "International Philosophy" to describe the practical life philosophy or psychology of application that I had developed during my 45 year study.
International Philosophy
---
The mind does filter perception on a conscious and subconscious level according to what you believe, think and feel. That alone will cause you to notice things that could help you achieve those goals you are focused on. However, so far, I have only mentioned perception.
The mind creates and projects. The projection is composed of consciousness. This view is supported by the science.
Reality is an ongoing projection, there are no beginnings and endings because there is no time, and each person is a separate dimension of reality created out of the substance of their own consciousness. When four people enter a room, there are four rooms. Each person collapses one room from an infinity of probabilities. The projection is created on inner levels of consciousness by what you believe, think and feel. This is international philosophy — the facts of reality, which I knew at age 12. With that as my starting point, the past 45-years have led to many practical insights that I share in my books and free articles.
Your senses construct the reality they perceive. If you do not see the objects behind you, they do not exist physically. There is a field of infinite probabilities behind and around you. When you turn to see what is there, in that moment you collapse an infinite range of probable events into one specific scene and set of physical objects and events.
Each of your five senses collapses the sense perception it is in charge of. Your eyes specify one probability visually. You are actually surrounded by an infinite field of probabilities, but your physical eyes can only tune into one field of probability at a time. When you use your physical eyes, you do not see the millions of probable realities that surround you in the spacious present.
All your senses are coordinated so each perceives the same probability. You senses are always on the "same page," so to speak.
This is backed by the science of Einstein's colleague, quantum physicist, David Bohm. It is also obvious from the double-slit experiment.
This is a subjective science that has a heart and soul. Consciousness is universal and fundamental. Consciousness projects itself into matter. The mind constructs the physical environment and the body. Being universal and fundamental, the nature of the universe hinges on the nature of consciousness, and consciousness is altruistic.
Individuality is a very real expression of consciousness, and therefore the individual is altruistic. By its very nature, consciousness is altruistic and intelligent.
We have an intelligent and altruistic universe that comes to know itself through its individualized portions. You are the portion of this infinite, intelligent and altruistic consciousness that wears your name. 
You are the portion of this infinite, intelligent and altruistic consciousness that wears your name.
Holographic film is unique in that if you smash it into pieces, each piece will project the whole image projected by the entire film before it was smashed. In the same way, the holographic universe paradigm tells us that the individual projects the whole universe. This is only possible because on deep inner levels the individual is connected to the entire universe. Individuality does not contradict unity. The altruistic intelligence of the entire universe is expressed through individuality. In a way, each individual is a different version of the universe.
Because the universe is of good intent, so is the individual. However, the individual is given freedom. This means that the individual can believe otherwise. When this happens the individual projects his or her beliefs into events that reflect the belief that the individual is not altruistic. The nature of your life reflects what you believe you are. Your life reflects your beliefs as to the nature of reality. If you believe that reality is cruel and competitive, then that will be your reality. This is the mistake the human race is making.
This is why Albert Einstein said that believing that the universe is friendly is so important.
In the holographic universe paradigm, we create our reality. Each individual is the author of their reality. When you believe that the universe is altruistic and cooperative, your beliefs are in line with the intrinsic reality of consciousness. If you believe that the universe is uncaring and that you are undeserving, then you project that set of beliefs as your reality. You are creating what you believe, think and feel. If your assumptions are negative, that is what you create and experience. This is why I say that we must believe we are good and base our civilization on this firm belief in our goodness.
In fact, because we have not been doing that we have division and chaos. Poor behavior, incarceration and division are a product of the negative and inaccurate mainstream materialism paradigm (materialism / physicalism) expressed as the beliefs, thoughts, feelings and resulting behavior of the individual.
You are a beautiful person and your nature is good. 
You are good and the universe is kind.
You must believe that. It is true.
International Philosophy
---
The unhappiness and division in America is due to Americans thinking they know it all. They have not found answers, happiness or peace because of their beliefs. The world's problems are a result of using the wrong scientific paradigm to try to solve those problems.
Your immediate reality is a composite of your own life force projected onto a platform that is like an invisible stage we share with others. We telepathically agree on where and when we are. These are the rules of the game we agree to when we enter the physical system (a specific range of electromagnetic frequencies).
You have full freedom to create whatever you want within the boundaries given. The intellect creates beliefs, thoughts and feelings and the inner self uses these as a yardstick to create events. There is a time-lag between subjective activity and its materialization. Emotions, however, manifest quickly. The time-lag protects you from having fearful and negative thoughts of your own manifest instantly. The momentum of other thoughts and emotions modify your fears so that they do not blow up in your face.
The concept of time is a strong social convention. We feel comforted by our basic assumptions about reality. Yet to advance to the next stage in our conscious evolution, we need to break free of limiting assumptions that have no real basis in fundamental reality.
Forget physical reality for a minute and imagine that you are in a reality of nothing, as if you were in deep space but without any planets or anything anywhere. You are floating in a world where physical reality has not yet been created. Now imagine that all possibilities surround you as invisible potentials. Everything is there but you can't see it in the same way you can't see your dreams that you have except when you are asleep.
Nothing exists until you imagine it with a certain quality of belief, conviction and emotion. Suddenly a whole physical scene you have been imagining appears around you. Because you think that you exist in time you see things gradually changing, and so you conclude that you are moving through time. Of course, you are not, you are projecting the idea so that it manifests as a projection of changing events.
The fact that "children grow up" doesn't prove time exists, it just proves that experience changes — that children get bigger. It means that you see one phenomena, then you see another. You are not moving anywhere, you are perceiving differently.
Think of yourself as being at the center of a field of infinite probabilities. As your thoughts and emotions change, so do the connections between them and similar probable events. Infinite probable realities surround you in the spacious present (all-time). Each thought draws what it resonates with through emotional association. Your beliefs structure what appears. They are the organizing agent.
You organize and structure your reality according to your concept of progression through time, yet there is no progression through time. You are making it all up as you go along. It is a rule of the game. When you die you will return to the same moment you were in right before you were born, and as your higher self you will say, "wow, that was fun, it even seemed real!"
Other people playing the same game as you agree to agree as to what exists. You adopt the beliefs of your parents and society as you enter the game. Everyone agrees as to what exists and this makes the whole game have order and cohesion. It also has great meaning and reality. Your thoughts are reality.
Each thought creates new spokes that draw congruent probabilities to you. High quality thoughts will draw high quality probable events. Change your thoughts and you change your reality.
A world without borders
---
.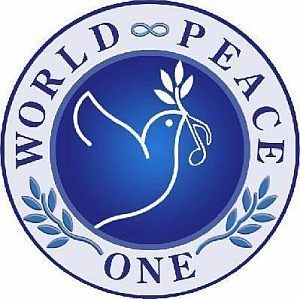 A scientific paradigm originally introduced by Albert Einstein's colleague is now being applied to stop Putin from doing further damage to nations, to protect people globally and to get grain to those in need. We can and are addressing all issues with this application.
Scroll down to continue reading article.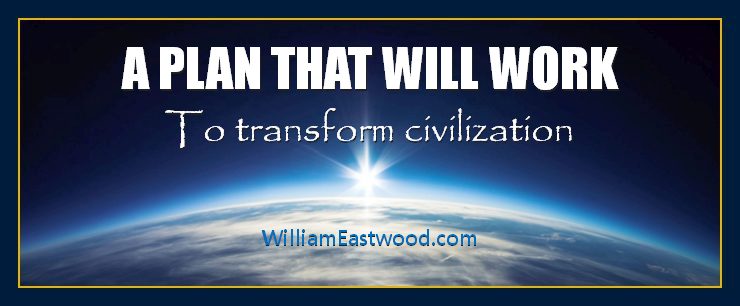 MULTI-SITE FEATURE ARTICLES
Article resumes.
Article resumes.
Nonlinear time thinking is thinking disregarding the myths of time segmentation. Nonlinear time thinking is accurate thinking. Linear thinking is inaccurate.
NBC NEWS REPORT: Universe Is Conscious
Objective science has led to advances in technology, but it has failed to explain reality and the mysteries of existence. The quantum mind and the New World that these findings will lead to is profoundly different than what we experience as reality now.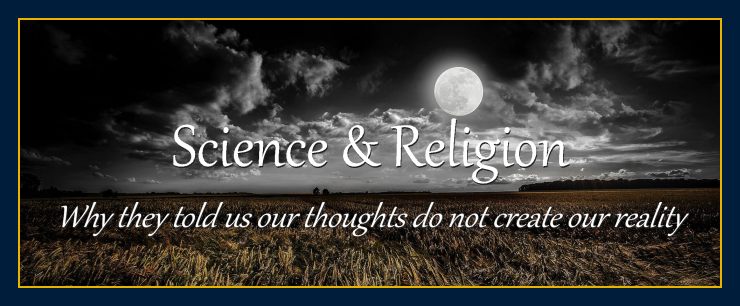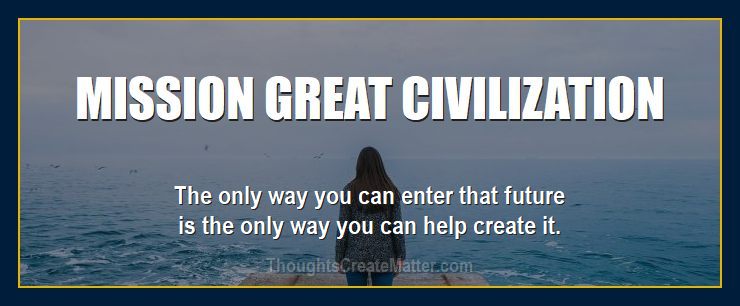 Einstein's theory of relativity tells us that time and space are not immovable absolutes. This is why I say that quantum mechanics is a potential future unifying principle for humanity. A new set of basic assumptions about reality will enable us to create a better collective world.
So far, as a civilization we tend to be proud of Einstein and quantum mechanics, but we do not take either seriously enough. We do not apply the science as we should to approach life in a new way and to solve our public and private problems. We still pretend that time and space are absolutes and as a result we let reality control us rather than controlling it.
Our reality — time-space — is a projection created according to our beliefs.
Each moment is an opportunity to create anything.
This applies to all areas. You are not locked into situations because of your past. You create your seeming past and future according to what you believe in the present moment. There are infinite probable pasts. You align with whatever one you are connecting to according to your present conscious beliefs.
Your present moment point is the intersection of your spirit with time-space. This is your point of power and connection to all that exists in all times and realities. From the present, you can select any reality, yet what is probable is a factor of your beliefs and emotions.
Cause and effect applies only to what you have believed and thought. Change those ideas and physical reality will begin to change.
There is a delay effect when you change your beliefs and thoughts. Present thoughts immediately create new probable events in your future, but you do not experience those events until you catch up to those events in "time." You have to wait for the brain to change the holographic projection.
If you accept new beliefs, you create a new probable past, present and future to fit those new beliefs.
EASTWOOD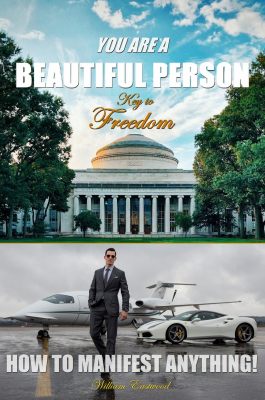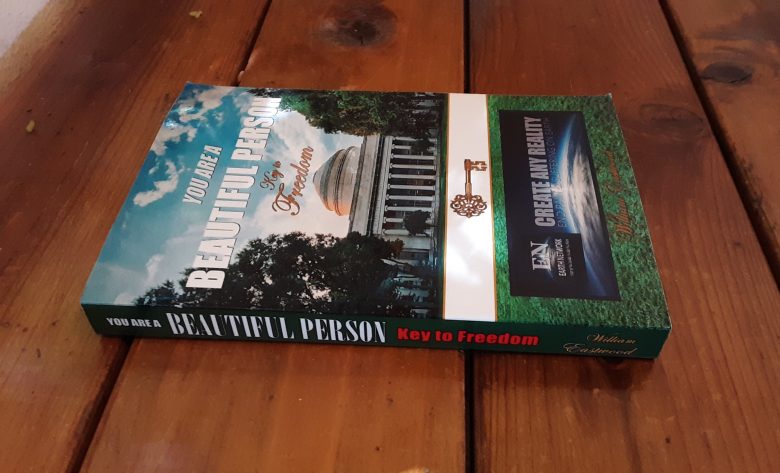 Classical physics has been proven wrong by Einstein's relativity and the findings of quantum mechanics. As a civilization we must now leave the restraints of classical physics. Time and space are not absolutes. We create both. They are conditions relative to our position or perspective (what we believe).
What is the quantum mind?
---
Quantum consciousness and quantum mind share the same meaning. Quantum consciousness and quantum mind refer to a group of hypotheses proposing that classical mechanics cannot explain consciousness.
A growing number of scientific theories derived from the findings of quantum mechanics are creating a new picture of the nature of reality. That picture is a leaping off point to a new field that is even further divorced from mainstream science than the field of quantum mechanics, quantum consciousness and quantum mind.
The information determining form is consciousness. Consciousness determines what manifest next. Consciousness Energy Units (CEU's) form into matter. Particles forming in the Zero Point Field are manifestations of consciousness.
"….individuals who have shaken off the "pollution of the ages," wrong beliefs and thinking, Bohm says, …"can begin to generate the immense power needed to ignite the whole consciousness of the world."
This is a new development he is speaking of which when begun, would represent a unifying principle that would lift the human race to a new level and set our individual and collective consciousness on track to something new and profound.
The new field of science may be central to this development.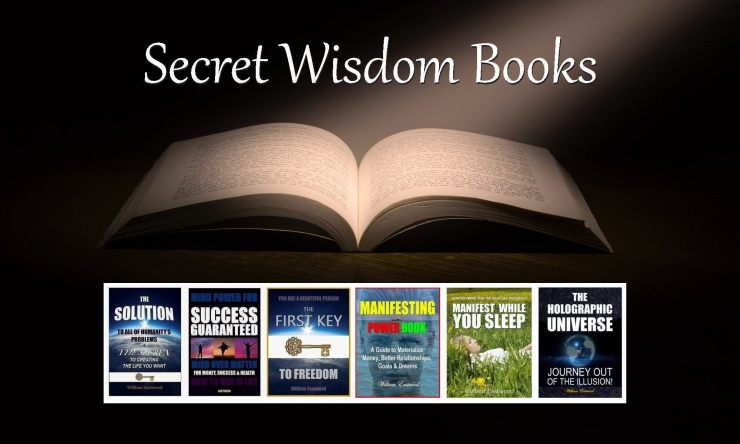 The new field of science consists of consciousness science, or the study of consciousness using consciousness as the tool of study. Thus, David Bohm's work is the leaping off point to this new field of science. And in this new field, any person can be proficient, as there are no degrees or requirements but your own psychic proficiency.
Time travel is possible by using consciousness to penetrate barriers between seeming time segmented aspects of reality. It is being done in Colorado.
The new science and the new world
---
Bohm is the author of the classic university textbook, "Quantum Theory," published in 1951, and was a colleague and friend of Albert Einstein.
Bohm said there was no sharp division between thought, emotion and matter, that they flow into each other. Matter, he said, is always forming according to whatever information it has and that therefore the thought process could alter that information content.
You do not have to be of scientific leaning to apply these new facts in your life. By following this material, you can learn to live in a new way that will lead to a new world for you and those you share it with. All my books are designed to help you apply the principles of new science to improve your life.
That new interpretation of reality requires an entirely new field of science that goes by different root assumptions and rules of study. Classical science is objective science. However, science has moved beyond the concept of objective solid particles.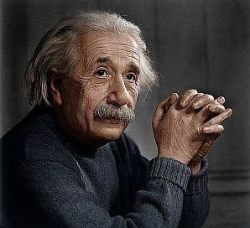 "Reality is merely an illusion, albeit a very persistent one."
― Albert Einstein
JOURNEY OUT OF THE ILLUSION
A guide out of the illusion.
There is a journey we must all take.
---
If we are going to create what we want in life and if we are going to survive as a global community, we must be willing to understand how we create our reality. This involves looking at the implications of what Einstein and a group of leading physicists discovered about reality that the media did not properly report to the world for a number of reasons.
45

EASTWOOD
45 years of research goes into every book
Want money now?
---
Click below to learn how to manifest it.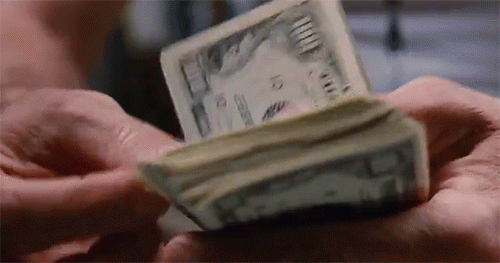 45

Socrates was made to drink poison, Galileo was almost tortured by the church.... Eastwood overcame seemingly impossible odds to make 45 years of research available to you
I created a bold and daring goal of changing the world, and when I created a company to fulfill my vision, reality shifted
---
Say thanks
---
Say thanks with a book order so that I can continue to bring this information to you.
"If you do good things, good things will happen to you."
— William Eastwood quote at age seven.
"When you buy a book here you are doing a good thing because all proceeds are used to help people struggling in over 170 countries. Our clients who do not have any money to buy books rely on you to fund this website through book purchases."
— William Eastwood
By purchasing through Lulu.com (above) you get these books DIRECTLY FROM THE MANUFACTURER and cut out the middleman! — most reliable source — fastest delivery — lowest price.
Holographic reality: Events are a projection of your mind. ThoughtsCreateMatter.com
A new science and philosophy of life. ThoughtsCreateMatter.com
Exactly how thoughts create reality. MindFormsMatter.com
The world is your creation; you can have anything you want.  MindOverMatterPower.com
Secret Wisdom Books by William Eastwood. Lulu.com
SOME OF OUR MANY ARTICLES & BOOKS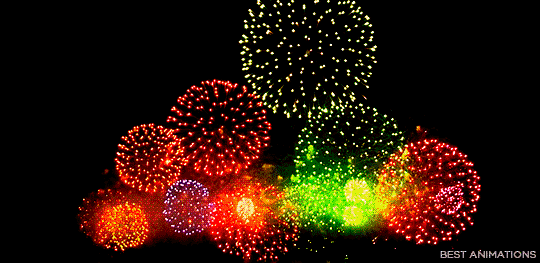 What is Nonlinear Time Thinking? The Quantum Mind & the New World
---
© Copyright 2021, 2022, 2023, By: William Eastwood. Content from new book.
Primary article concludes here.
---
Categories: What is nonlinear thinking? What is the quantum mind? What is the meaning and definition of quantum consciousness and quantum mind? What is the new field of science?, How quantum consciousness and mind create reality?, Matter is mind and mind is matter, Physical reality is psychological, Consciousness and the conscious mind. A new field of science. Your thoughts create your reality. Thoughts and physical matter are the same thing. William Eastwood and Earth Network.  Click on our site and books to learn more.
Are all institutions and scientific theories based on myth? 
What is Nonlinear Time Thinking? The Quantum Mind & the New World
Nonlinear time thinking is thinking disregarding the myths of time segmentation. Nonlinear thinking is accurate thinking. Linear thinking is inaccurate.
Objective science has led to advances in technology but it has failed to explain reality and the mysteries of existence. The quantum mind and the new world that these findings will lead to is profoundly different than what we experience as reality now.
Scientists do not know what an electromagnetic field (matter) is.

Scientists do not know what consciousness is (also an electromagnetic field).
See thoughts create matter for similar fantastic fact.