---
Thoughts create reality books and free articles
---
Just read this article to learn how you can think your way to success with thoughts create reality free articles and books! Click on any image below for a book description at the thoughts create reality bookstore. Our paperback books, audiobooks and eBooks are direct from the manufacturer.
"I will tell you how to create anything."— William Eastwood.
William Eastwood will tell you how to think your way to success with easy to understand books that will explain everything you need to know to create anything you want. The principles can be applied to create any goal or desire. Nothing is impossible. No matter what your situation or circumstances, you can create what you want in life with any of our wide selection of thoughts create matter books, eBooks, paperbacks and a special audiobook.
Click on any image below to navigate to the thoughts create reality bookstore or for more information on the book you are interested in. We provide you with a wide selection of powerful thoughts create reality books that include practical life-philosophy books that show you how to think your way to success, manifesting books, eBooks, an audiobook, and paperback books written by William Eastwood for Earth Network.
"I WILL TELL YOU HOW YOU CAN CREATE ANYTHING YOU WANT"
---
Simple and easy to understand books on how to create what you want in life.
Have you been told the truth?
OUR BOOKS ARE ALL ABOUT ONE THING
The most important thing to know in life
---
How you can create what you want in life in a much easier way than we were all taught.
45

years of research has been put into a collection of powerful world-changing books that show you how to use Internal Science to create what you want in life.
Books by EARTH NETWORK
---
Written for Earth Network by William Eastwood.
"I WILL TELL YOU HOW YOU CAN CREATE ANYTHING YOU WANT"
---
---
INTERNATIONAL PHILOSOPHY 
"Because people from all over the world liked the principles I was teaching, I coined it 'International Philosophy.'"
45

45-years of research brings you a simple, practical life philosophy that works!
THE WORLD DESERVES SOMETHING THAT WILL WORK
---
William Eastwood: Founder of International Philosophy.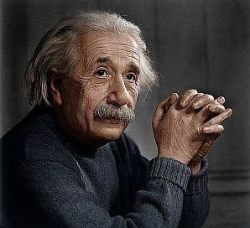 "Reality is merely an illusion, albeit a very persistent one."
― Albert Einstein
JOURNEY OUT OF THE ILLUSION
A guide out of the illusion.
There is a journey we must all take.
---
If we are going to create what we want in life and if we are going to survive as a global community, we must be willing to understand how we create our reality. This involves looking at the implications of what Einstein and a group of leading physicists discovered about reality that the media did not properly report to the world for a number of reasons.
45

William Eastwood's 45-years of research brings you a new understanding of reality
A journey out of the illusion that will change your life
---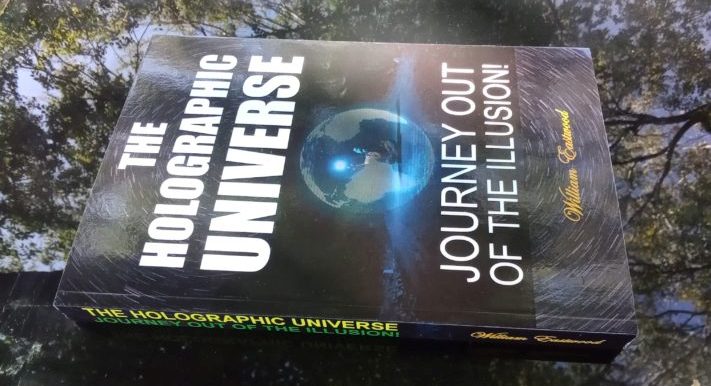 Practical application
---
Practical application means turning a concept into a stack of these in your back pocket.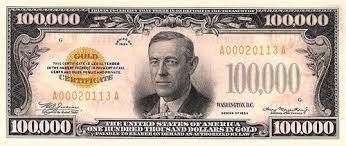 SUCCESS GUARANTEED by William Eastwood
---
Success is guaranteed if you use these simple practical principles correctly.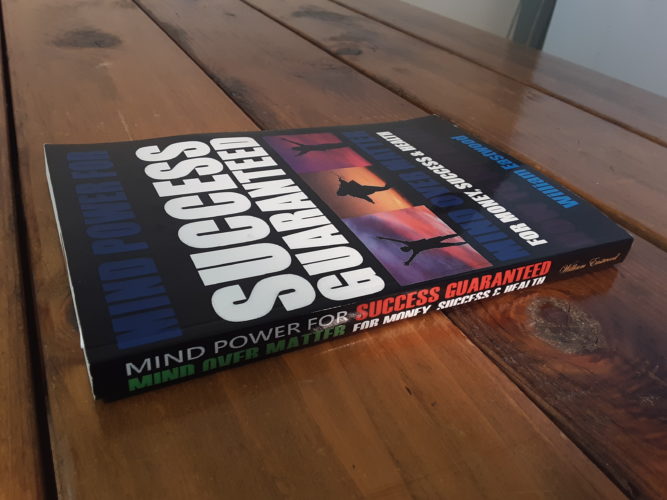 THE SOLUTION by William Eastwood
---
THE SOLUTION is a heavy hitter with the solution to all of humanity's problems and the secret to creating the life you want that is so simple anyone can apply it immediately and with ease.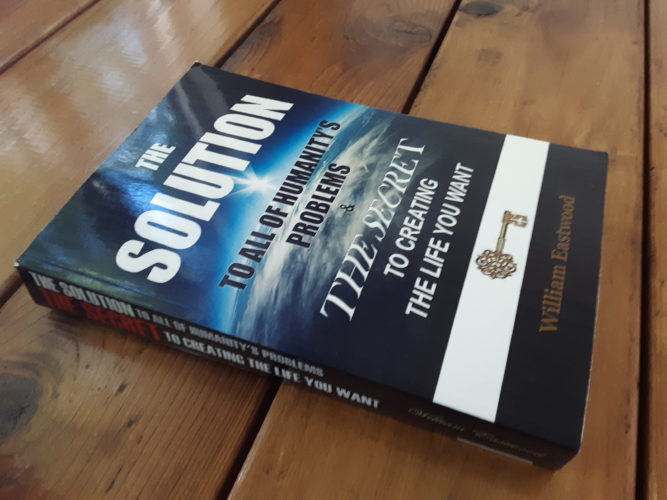 YOU ARE A BEAUTIFUL PERSON by William Eastwood
---
Here is another practical book by William Eastwood that covers everything you need to know to create what you want in life.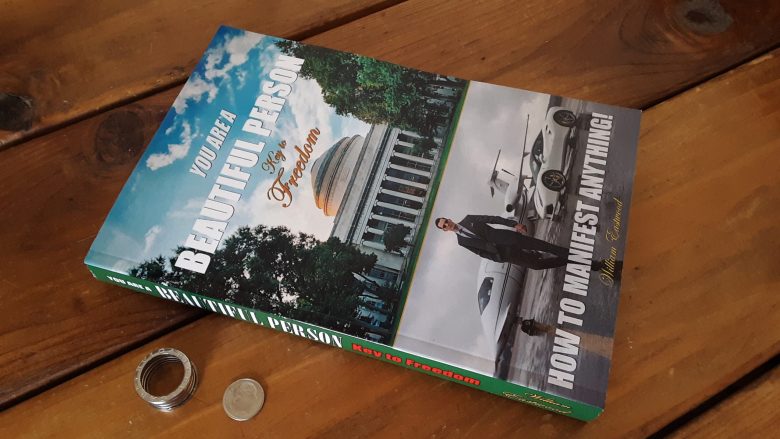 This is a book loaded with valuable insights that will enable you to create the life you want. Change specific beliefs, thoughts and emotions, and then notice how things begin to change for you. Your entire life will begin to change for the better, as has happened for Eastwood and others who have properly applied this worldview that works like magic.
It does not matter how hard you work or what you do in life if you fail to maintain proper emotional states. The universe is an emotional manifestation of energy. Your beliefs, thoughts and emotions form your reality.
We have built a civilization on the division between mind and matter, yet both are the same — consciousness and matter are both composed of electromagnetic fields. There is a definite process by which the consciousness in your own mind creates your physical reality and everything that happens to you.
You project your own psychological energy out to form the physical world.
Ideas and emotions are energy that coalesce as events and objects.
Your life is a learning experience you chose in order to learn how to project energy.
Your life situation gives you clarity as to what you are projecting psychologically.
You are in your own hologram.
If you see yourself as being a beautiful person, you will be able to manifest what you want in life.
This book is packed full of powerful and practical science and metaphysics that will show you how to manifest any reality you desire and free yourself from all limitations.
Don't miss out on this opportunity. Get it now and add it to your best-book collection!
The First Key by William Eastwood
---
Get the single-most important key to liberate yourself from all limitations. At $3.99, this is your best option to test "a philosophy that works like magic" without spending a lot of money.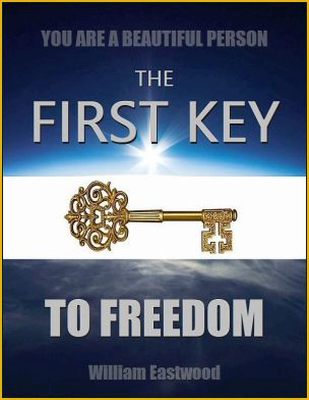 This great book is also loaded with simple, easy to understand, often uncommon practical insights. Open to any page, read a few lines, and that's all you need to do to transform your day. Apply the overall philosophy and you can create miracles! Imagine a life in which you can do anything you want because you are no longer hindered in any way whatsoever.
Eastwood also designed this book to be a gift to help people. If you are an altruistic person and want to help someone, rather than sending those you know a holiday card, give them a gift. Send them this book instead. Send it to any lucky person as a Christmas gift, or on any holiday, birthday or day you want to be made special and memorable forever. You may just change the life of anyone you send it to.
45

William Eastwood's 45-years of research brings the world a unique human rights document
Brand new release: Published on October 8th..
A constitution for a new set of international laws
---
THE ALTRUISM CODE is the Constitution for a new civilization and the source-code for a new system of U.S. and international law. This code is a unifying principle to heal division and unite the world. It is also a powerful treatise on which lawyers can base arguments in courts. It is also loaded with easy-to-understand practical information that will serve as your protection from harm in life and means to create your purpose and dreams.
The "altruism code" is your protection from harm and the foundation in law that asserts your rights. The ALTRUISM CODE is the legal basis of a new civilization. The altruism code which originated with William Eastwood's International Philosophy, lays the foundation of human altruism in law. "Consciousness is altruistic and consciousness can change our world." — William Eastwood.
Every person's dignity is protected by universal, intrinsic law and international philosophy altruism law code.
William Eastwood is an outsider and political influencer who worked for a Yale Professor when he was 13 years old. Eastwood is a descendant of a signer of the Magna Carta and now we have another historically significant human rights document that is just as significant as the first.
Add this Magna Carta masterpiece to your law or self-help best books collection now. Original and one-of-a-kind new precedent for humanity and a new era of peace and prosperity for the human race. War and crime will be done with once and for all.
With "THE ALTRUISM CODE - Your Protection" you can stay safe no matter what is going on in the world around you. You can remain untouched in the middle of a war, prosperous in a global recession, healthy in a pandemic, comfortable in a changing climate and joyful rather than depressed.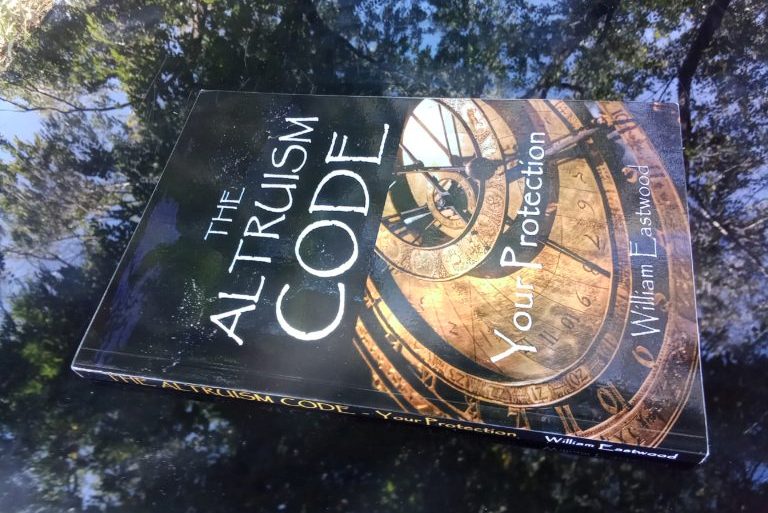 What are you looking for?
---
There are many other practical books by William Eastwood. To find the one that is right for you, click here and look at all the great options Eastwood  gives you to create anything and everything you want in life.
45

EASTWOOD: 45-years of research goes into every publication
Program for success just by listening to this audio book as you fall asleep!
---
This audio book provides all the affirmations and guidance on the Earth Network websites for accelerated manifesting combined with accelerated learning. This book clears your mind of all the invisible barriers to success that you may not even be aware of that are a product of the physicalism thinking we learned growing up.
Visualize what you want in life while listening to this audio book. The narrator Scott Eastwood did, and his band, Carbon Red, is headed for the number one position on the charts.
New release on Audible, studio produced.
Also available in eBook format
---
The eBook is the same book. It also can be read aloud to you with most programs and apps.
"How Do I Make This the Best Day Possible? Manifest While You Sleep."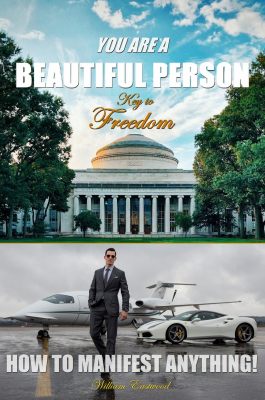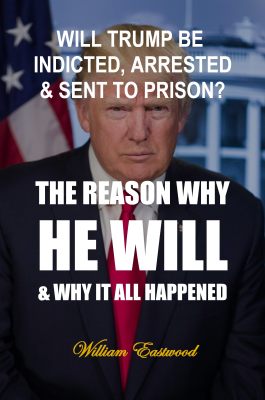 In eBook and paperback!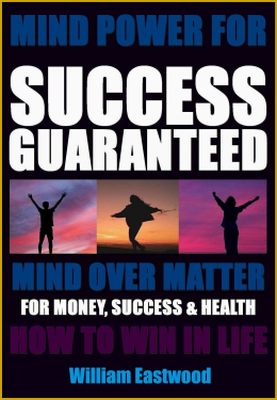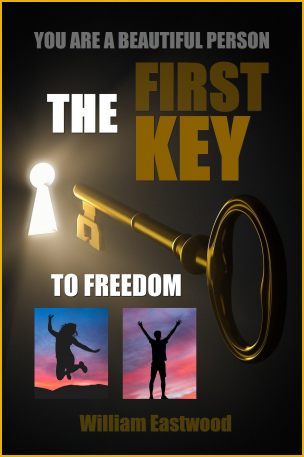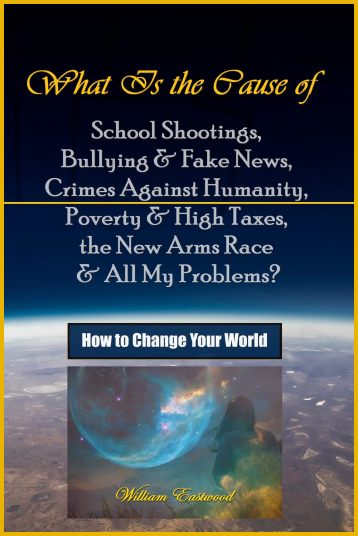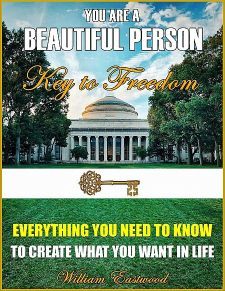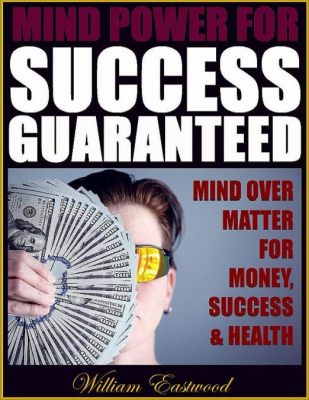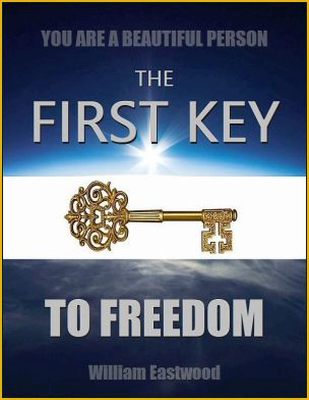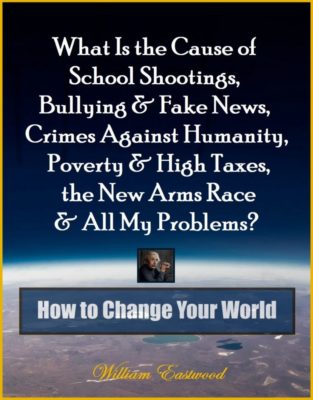 The magical investment value of books and affirmations
---
You are like a bank vault filled with money, gold and precious jewels. Every positive thought is a deposit. Every negative thought is a withdrawal. Your life is the interest. Shallow positive thoughts are like gold plated jewels and play money. Wisdom and understanding combined with solid belief and quality affirmations are like solid 24 karat gold and real diamonds. These are the thoughts that build integrity and value and procure high return on investment.
Every object in your environment is an extension of your energy. A physical book is a connection to the part of your inner self that "created" the book and understands the content. A book on a table next to you connects you to all those people who hold the knowledge associated with the book.
Every object around you is a holographic projection of your mind that connects you to the innermost portion of your soul that creates them.
If you want to break old patterns and habits of perception, bring books full of light and affirmations into your life and remain centered on what they represent — the truth you are bringing out within yourself by having them in your presence. Once you materialize something in your life, an energy pathway through which the object or event is created and maintained continues to exist, even when the object or event is long-gone.
A single affirmation is only a small deposit, but wealth and prosperity can only be built a single thought or act at a time. A mind that thinks in affirmations transforms everything it touches to gold. You begin the journey by surrounding yourself with good books. When you do that, everything around you speaks quality and intelligent love — the invisible infinite potential of which you are composed. That includes the qualities of prosperity, natural power, right and integrity.
Force yourself to continuously review beneficial concepts to keep them alive in your mind. Develop a realistic positive attitude. Keep your metaphysical books open to highlighted material and review it every day. Find something important to focus on daily. Rescript your mind one thought at a time; and when you do, commit to going all the way. Half-truths are like coal wrapped in holiday paper. Adopt a baseline of non-linear time thinking.
If you do this faithfully, your entire reality will begin to change for the better.
Again, because this is so important, when you manifest something positive, such as a book that represents the truth and the answers you are seeking, maintain that book and whatever represents what you want in your life as best you can.  This creates an energy pathway for more of the same to come through into your life. It also connects you with the author and all others who are connected to the object and/or information it represents.
To keep concepts alive, repeat them in your mind over and over again. This is how you rescript your mind and change your reality. Our audio book — "How Do I Make this the Best Day Possible —  Manifest While You Sleep" — is the perfect tool to reprogram your mind with everything you want to invite into your self and life. Just listen to it while you are going to sleep and you will have technicolor dreams of your most sacrosanct ambitions. Your unlimited potential is 100% a factor of what you input — the investment through whose interest will be the life you were meant to live.
This is the only way you can change the patterns in your life. If you want to materialize a better-quality physical experience, this is what you do. You bring what you want into your reality through your thoughts. I have done this, and I always have my favorite, most powerful books at arm's reach. I constantly review key points. You may want to create a kind of pulpit (as I have done) where you can keep books open to pages with highlighted text.
I urge you to buy whatever books you can comfortably afford from your favorite metaphysical authors. There are many other benefits in doing so. A purchase is an affirmation of your manifesting power and prosperity, and it is a testament of your determination to improve yourself and your life.
Practically and symbolically, correctly made purchases are extremely important, not just to you, but to all those who make these metaphysical books available to you.
As a heart pumps blood, the vacuum created in each pulse draws in more blood, and this is how energy behaves. You must give or outflow energy to receive. In religion and spirituality, this is behind the Golden Rule concept.
Your most valuable possession will always be yourself. If you do not invest in you, then you are saying that you are not important. Those who do not invest in improving themselves and their abilities, do not draw more (ability, quality, etc.) from the universe.
Learn to manifest quality and value in yourself. Learn the art and science of living a good life and manifesting what you want in life. Bring forth that which you seek.
When we awaken to our true nature, we begin to realize that we are supported and graced by an altruistic consciousness of which we are a part. When we become aware of how the universe works, we begin to notice how the universe bends in our direction and works to our advantage. We realize that from our best feelings, thoughts, intents and expectations flow fortunate, synchronistic events.
An entirely new worldview begins to set in. This is when an unquenchable thirst for positive metaphysical concepts will overtake you. The sacred tonic of fulfillment is the highest level thinking of which you are capable. Affirmations are the elixir of happiness, achievement and dreams, from which flows a greater fulfillment than we can imagine in our most wondrous moments.
Thoughts create reality books
---
The principles in thoughts create reality books can be applied to any goal or to solve any type of problem. These are Universal principles. William Eastwood explains the principles in simple and easy to understand terms. There are no complicated quantum physics equations or conundrums to grapple with. Instead, he explains things in the easiest and simplest way. With thoughts create reality books you can think your way to success. 
Thoughts do create reality because reality is composed of consciousness. Reality is interactive. While it is true that you can work hard and Achieve success that way, if you don't manage your thinking and emotions correctly, whatever you create that way you risk losing. You may work hard to create a fortune and then it is suddenly gone because something unexpected happens. The only way to lasting success is through the principles given in thoughts create reality books, eBooks, paperback books and one very special audiobook
Think your way to success!
---
You can think your way to success with our free articles and powerful books. The articles on this website and the books shown here provide you with positive thinking secrets, tricks and tips that will ensure your success. If you want to think your way to success you have to be willing to invest in yourself. There is no better investment than yourself and your own life. 
Positive thinking always works. However, we all have conflicting beliefs, thoughts and emotions. We set out with positive thinking to achieve something and then our negative thinking kicks in. Your thinking will always produce an equivalent result in the physical world. 
When people begin positive thinking they may succeed for a little while until their negativity kicks back in. The problem is in their beliefs. We all have a belief system. That belief system is based on philosophical beliefs we inherit from our society and peers. To make positive thinking work we have to change our beliefs, thoughts and feelings. we can't just use superficial measures and expect success.
If you go to our daily affirmation page and use the advice and affirmations posted daily, your life will change immediately. Each time you do that your day improves. Each week you do that your week improves. And each year you do that your life improves, but you have to be consistent, and you have to be willing to do the work. Positive thinking is not difficult or, it is its own reward. 
Your positive thinking will always create a change in events on the day you implement it. It may not be noticeable, but it is there. The way to make positive thinking work is to use it consistently, with intensity and with a good strategy. There are ways to get yourself psyched up every day and on track to manifest all your goals. That's effective positive thinking. You have to understand why positive thinking works to really believe deeply in the process. If you understand that everything in the universe is one interconnected movement of energy, and that your thoughts are plugged into what happens to you, then you will have much better results.
My positive thinking started early in my life. I used to say "I like my lucky when the sun comes out," when I was only five years old. I associated positive thinking with the cheerfulness of the sun in my glorious youth. When I was 7 years old I manifested treasure. Ever since then I have been using it to create incredible events. You can think your way to success. I believe that firmly. I also believe that it is the only way you can create true success in life.
"I WILL TELL YOU HOW YOU CAN CREATE ANYTHING YOU WANT"
---
Simple and easy to understand books on how to create what you want in life.
Have you been told the truth?
OUR BOOKS ARE ALL ABOUT ONE THING
The most important thing to know in life
---
How you can create what you want in life in a much easier way than we were all taught.
Say thanks
---
Say thanks with a book order so that I can continue to bring this information to you.

"If you do good things, good things will happen to you."
— William Eastwood quote at age seven.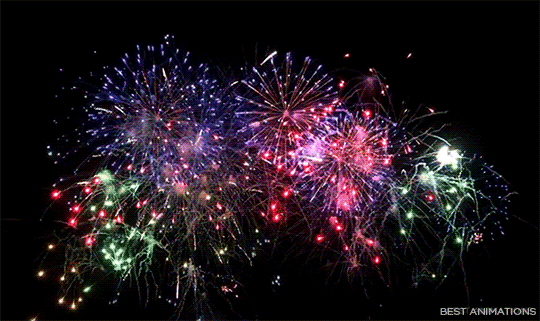 Thoughts Create Reality Books: Think Your Way to Success! eBooks, Audiobooks & Paperbacks
---
© Copyright 2023, By: William Eastwood
Primary article concludes here.
---
Categories: Thoughts create reality books and eBooks., Consciousness creates reality paperback books and one special audiobook., Learn how to think your way to success! Click on our sites and books to learn more.