---

Eastwood worked for a Yale University professor on a secret invention at a private research and development facility at age 13. "My study and 45 years of research shows that intensity, conditions and other factors determine when your thoughts become matter."
Is There Testimony in Grand Jury Against Trump? Has CFO Allen Weisselberg Flipped?
---
Is there testimony in grand jury against Trump?
Has CFO Allen Weisselberg flipped on Trump?
I will answer these questions now.
12/13/22 UPDATE:
Special Counsel Jack Smith is acting on behalf of the Justice Department's investigation into efforts to overturn the 2020 election and the U.S. Capitol attack on January 6, 2021 with increasing velocity and momentum.
12/07/22 UPDATE:
TRUMP COMPANIES FOUND GUILTY! How does this impact Former U.S. President Donald J. Trump? What will happen to Trump as a result of the family business guilty verdict?
12/05/22 UPDATE:
What kind of president attacks his country's constitution? Trump is running for president. Attacking the greatest constitution in the world is the best decision if you are trying to lose votes. 
Updated on 8/18/22:
Allen Weisselberg arrived in a Manhattan courtroom today to plead guilty to 15 felonies, but has refused to cooperate in the Manhattan district attorney's investigation into Donald J. Trump and his family business. This guilty plea will nevertheless provide prosecutors with damning evidence against Trump.
Trump may have planned to reveal the location of nuclear missile launch sites to Russia or Iran if he were to be arrested. This would explain why he was saying he thought the FBI may plant evidence of a crime in his palace. He is following the same script as he did for his January 6th attempt to overthrow the United States. There may be testimony to a grand jury to support being charged with 18 U.S. Code § 793.
9/20/21 UPDATE:
Concerning the New York tax fraud case: Weisselberg and Trump attorneys were in New York state Supreme Court in Manhattan [on Sept. 20th] to answer to a litany of charges.
Charges brought against Allen Weisselberg and the Trump Organization:
1 count scheme to Defraud in the First Degree.
1 count of Conspiracy in the Fourth Degree
4 counts of Criminal Tax Fraud in the Third Degree.
4 counts of Falsifying Business Records in the First Degree.
---
New evidence has been found in multiple co-conspirator's basements.
Search warrants may have been executed against individuals within the Trump circle because prosecutors now have about 6 million documents in the case against Weisselberg and the Trump Organization. Weisselberg lawyers asked for more time to review these documents and were granted one year before their trial will begin. That is the time of the 2022 election.
As everybody goes to vote at the mid-term the Weisselberg's trial will begin.
Weisselberg's defense attorney said that additional subpoenas and indictments are likely. Trump and his family will likely not be subpoenaed in this round of subpoenas. I believe it is inevitable, however, that Trump will eventually be subpoenaed, indicted, arrested and sent to prison. This will happen in multiple cases against Trump.
All of the above and the fact that virtually no one showed up at the Trump rally may explain why Trump went on an illogical and unhinged rant today in which he appears to blame Hillary Clinton foo everything.
In another case it was announced that illegal Russian funds were channel to the Trump campaign. GOP operatives have been charged with funneling Russian National's money to Trump, RNC.
10/06/21 UPDATE: Close Trump Ally, Dan Scavino cannot be located to be issued a subpoena by the Select Committee. It is thought that he may be in hiding.
Trump says he'll protect those who have been issued a subpoena from having to testify before the Select Committee.
Trump, however, cannot protect these individuals. And in the end, Trump will throw them under the bus regardless.
As previously reported.
Is there testimony in Grand Jury Against Trump?
---
Is there testimony in grand jury against Trump? Michael Cohen believes there will be from other people in the Trump organization.
If Allen Weisselberg does not give information to the D.A., then somebody else will and his opportunity to reduce his charges will have passed him by. For this reason, it is likely he will flip if he hasn't already done so.
Allen Weisselberg is not the primary target of the D.A., Trump is. Allen Weisselberg may already be cooperating. If the people around Allen Weisselberg in the Trump organization are already cooperating, then it increases the probability that Allen Weisselberg is also. He is not going to want to lose his opportunity to save himself and his family and go to prison as a result.
Where we solve all world problems, including your own.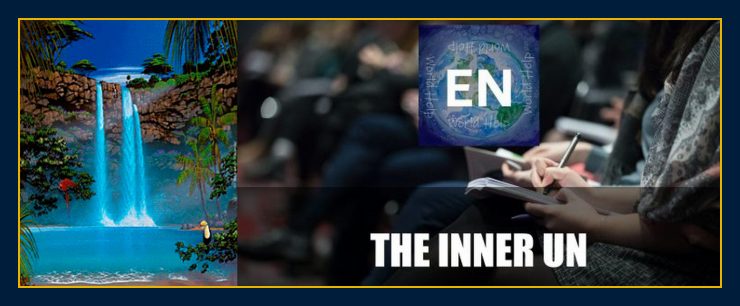 EASTWOOD
Trump will be indicted, arrested and sent to prison
---
Trump will be indicted, and he will go to trial and lose.
EASTWOOD
All the harm is because of one thing 
---
"All the radicals harming people, domestic terrorists attacking the public, everyone I can't mention, "educated" people especially, and people like Putin waging war, all have one thing in common.
"This is where the faulty thinking ends or this is where we are defeated."
— William Eastwood.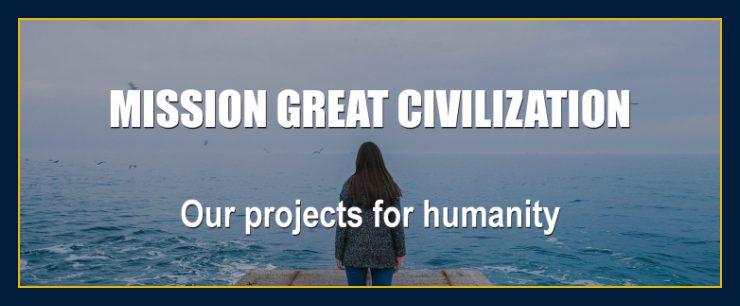 EASTWOOD
---
The intrigue, the confiscations... what is so important about this book?
"Consciousness is altruistic, and that means that you are an amazing, powerful and beautiful person."
— William Eastwood.
Why is Eastwood someone we should listen to?
---
Is it because he worked for a Yale professor in a research and development facility on a mysterious invention at age 13 — a modern version of an astrolabe accurate enough to be used by surveyors?
Not necessarily. But it does make you wonder what this kind of person wants to tell you after 45 years of research into the holographic nature of the universe — a study some people do not want you to read.
There is something in this book that undermines the official picture of science for the past three centuries. But that's not what bothered certain government agents. There is only one parallel in history.
"People who go around learning on their own often turn out to be pretty interesting themselves." — Carolyn Battista, 1979 interview of Eastwood at age 16.
EASTWOOD
A world constitution and a powerful source-code for a new system of U.S. and international law. A unifying principle to unite the world.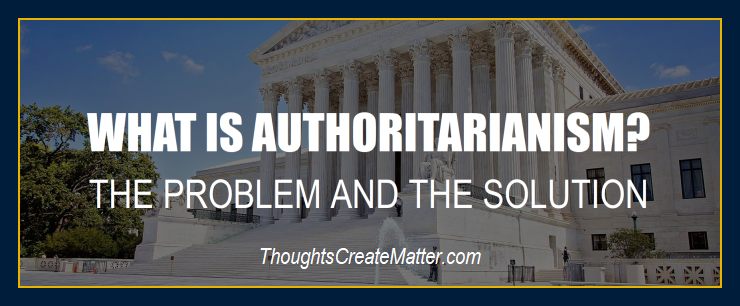 Trump's indictment
---
This is generally our most current and informative article related to Trump's indictment. It is updated every 2-7 days depending on significant news developments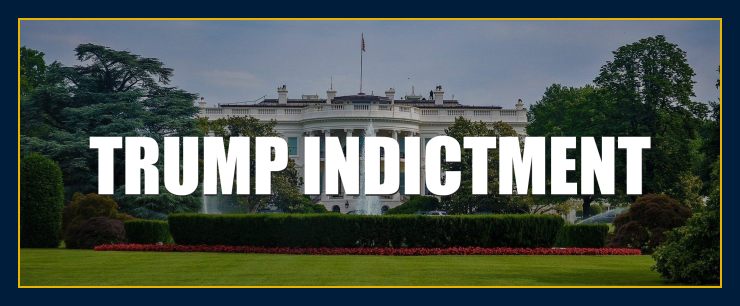 The unthinkable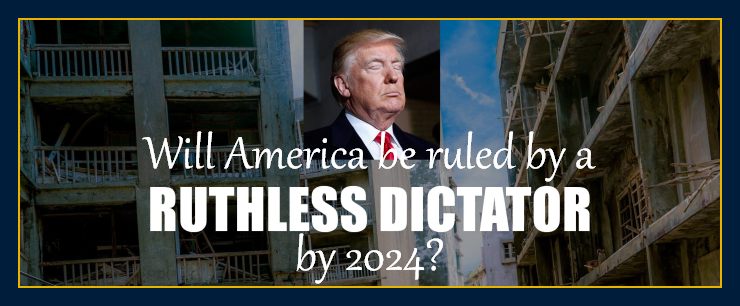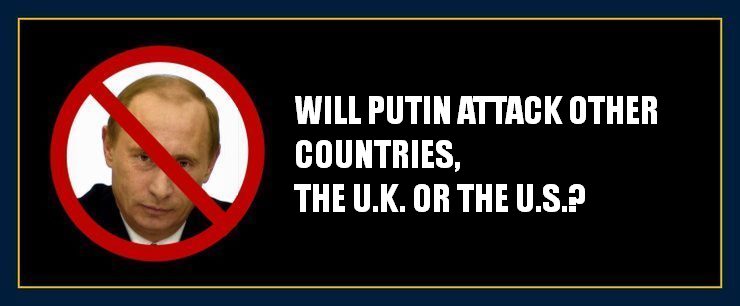 "Striving for social justice is the most valuable thing to do in life."
― Albert Einstein
"The world is a dangerous place to live, not because of the people who are evil, but because of the people who don't do anything about it."
― Albert Einstein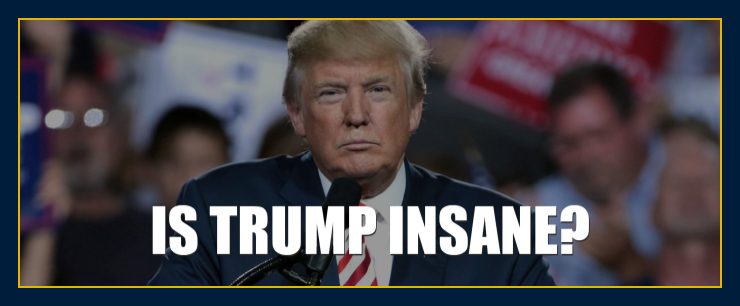 45

45 years of research 
A powerful underlying threat — Trump is only a symptom
---
News and conversation do not go deep enough, and so the problem persists.
---
The same methods Ukrainian president Volodymyr Zelenskyy uses.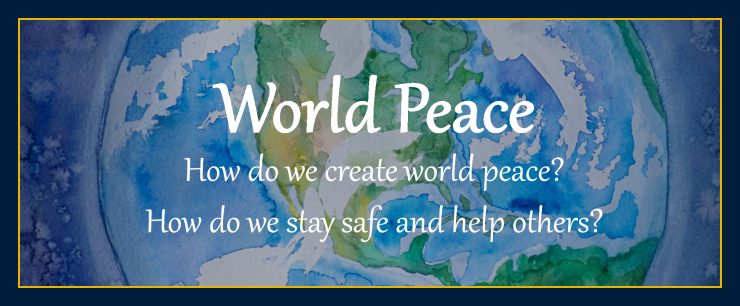 Article resumes.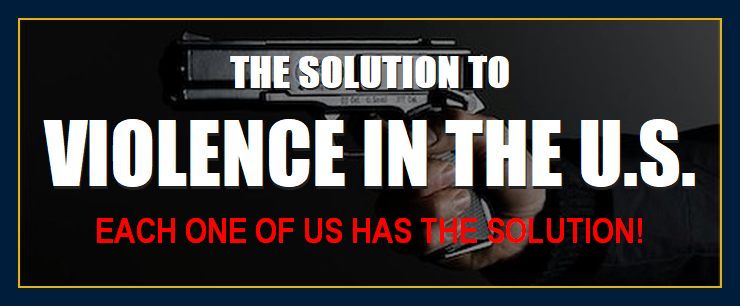 Has CFO Allen Weisselberg flipped on Trump?
---
Has CFO Allen Weisselberg flipped on Trump?
There is no doubt that the D.A. is putting pressure on Allen Weisselberg. Allen Weisselberg will go to prison if he does not flip on Trump. But so may his sons. The consequences will likely involve his two sons and so the pressure will be too much for him not to flip.
Family members and insiders have said that they think he will flip on Trump.
This may be a pivotal moment in the rapidly escalating case against Trump. If one person flips, doing so may set off a domino effect causing everyone associated with the Trump Organization to rush to flip on Trump to gain favor with the D.A. for lenient sentences.
Prosecutors are looking at fringe benefits that Alan Weselberg may have received. He could be in a lot of trouble depending on what he did. If it is fraud, he will be charged according to the gravity of what was done.
What we know now is only part of the story. All the information is not yet in.
Cohen has cooperated with five different congressional offices. Michael Cohen, author of the book "Disloyal," has been cooperating with the southern district of New York telling them everything that he knows about Trump and how the Trump organization operated to please and protect Trump. Trump has many enemies like Cohen that will be more than willing to flip on Trump and testify in the grand jury hearings against Trump.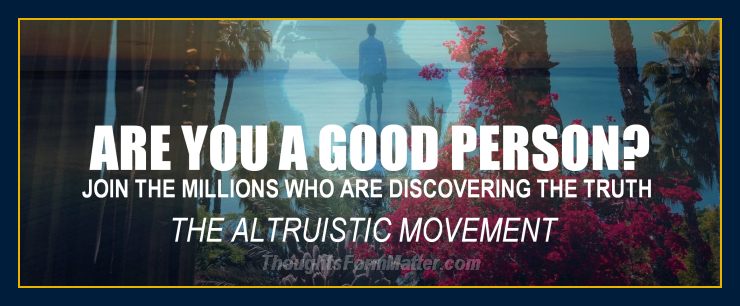 Indict and arrest Trump for murder!
---
Murder plot: Trump can be charged with and arrested for murder and sedition. The night before the January 6 attack on the U.S. Capitol, Trump and a small group of allies convened in a meeting to plan the January attack. If sufficient evidence in numerous court cases confirms this, he can be charged with and arrested for murder and sedition.
Trump can be subpoenaed, indicted, arrested and sent to prison for felony-murder and sedition. Felony-murder charges only require that one is a co-conspirator. You do not actually have to be the one that commits the murder in order to be charged with felony-murder. Sedition is explained here. Trump can be charged with sedition, indicted and arrested.
Subpoena, indict, arrest and send Trump to prison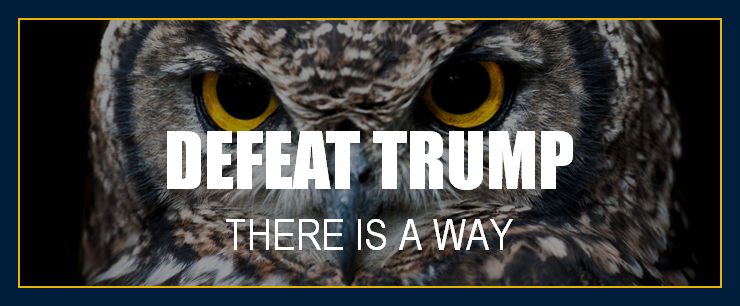 Our current updates (click below):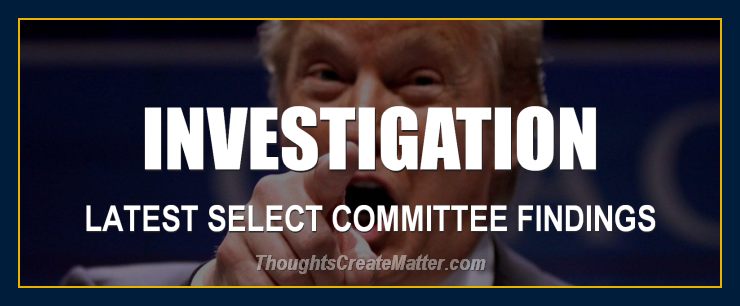 A book with the solution to the underlying problem.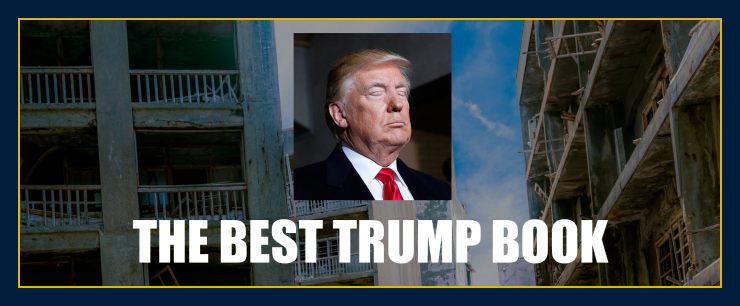 Why does Albert Einstein say this?
---
"The most important decision we make is whether we believe we live in a friendly or hostile universe.
"The most important question a person can ask is, 'Is the Universe a friendly place?'"
― Albert Einstein
With Putin, Trump and others like them everywhere, Einstein's words sound like the height of idiocy!
Two world-changing reasons why it may not be idiotic advice:
A news story that can save democracy.
You do not have to be a victim.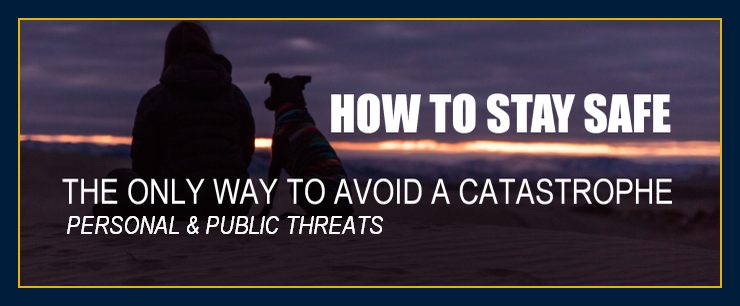 Is there a political solution in science?
You may just be blown away by this.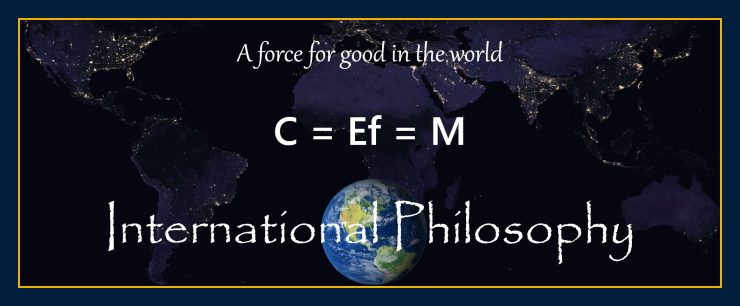 We must use the one weapon that Trump supporters do not have—intellectual intelligence.
Holographic reality explains why people see what they want to see.
What is The Holographic Universe?
---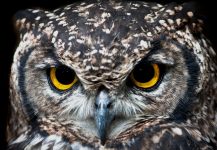 The holographic universe is a scientific concept / paradigm discovered by Einstein's friend David Bohm. The holographic universe says that the mind and five senses project physical reality holographically. A hologram is a three-dimensional image created by light, and the holographic universe is the three-dimensional physical reality we exist in which is also a projection of light.
45

years of research goes into every publication
A journey out of the illusion that will change your life
---
Take your country back from primitive superstition, violence and ignorance.
Enter a better future
Knowledge can change the world as we know it.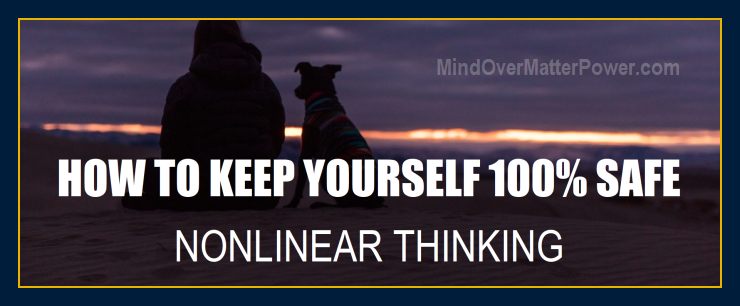 Previous updates on grand jury trial related developments:
---
Update: Manhattan District Attorney Cyrus Vance's case against former President has gained momentum with the announcement of the grand jury convening. Trump may be facing criminal charges and may eventually go to jail. Whether or not Trump goes to jail is speculation.
June 14th update: The Trump era DOJ subpoenaed the personal records of journalists, democrats and one republican (Trump was upset with). Apparently, the DOJ under Trump was targeting political enemies at the instruction of Trump. It is shocking, a gross abuse of power and an assault on the separation of powers.
There is a lot of energy in this last incident that will likely lead to an indictment at some point in time. If Trump is indicted or arrested, we will post the details here immediately.
June 15th update: Trump CFO, Allen Weisselberg could be charged this summer. This will pressure him to flip. If he does, he will then have to cooperate in the next level of this investigation of Donald Trump and the corrupt Trump organization.
June 21st update: Donald Trump is keeping Allen Weisselberg close. The inside word is that Weisselberg is resisting cooperating.
It is still too early to tell whether or not Allen Weisselberg will flip, but it still seems likely that he will eventually flip. It has also been revealed that the D.A. likely has enough information to indict Trump without Weisselberg's cooperation.
If Weisselberg does flip, it's Weisselberg's decision whether or not he will flip prior to being indicted or after.
Also on June 21st, Obama commented that the sweeping voting rights bill is critical to maintain American democracy. Republicans are lining up to prevent it from even being debated. They do not want to talk about it.
June 25th update: The New York D.A. is preparing an indictment for the entire Trump organization next week. Weisselberg has not yet cooperated, and this appears to be the reason why. Weisselberg is probably afraid of Trump.
The Trump organization has been warned to expect indictment.
We do not yet know the charges, yet regardless, this is not good news for Trump. Because the Trump organization has made tremendous profits on lies and improper income as a result of Trump being a former U.S. president, this will hit hard for Trump and his bottom line, which other than his ego, is all he cares about.
This is only the beginning of what is to come. The N.Y. D.A. is likely laying the groundwork for the eventual indictment and arrest of Donald Trump.
Also reported June 25th: The DOJ is going after Georgia for Voter suppression. They sued the state of Georgia today for its new illegal voting law that targets black voters by restricting access to the poles. This is just the beginning of the crackdown on Republican led unconstitutional state laws.
June 30th update: Allen Weisselberg will be indicted July 1st, according to the New York Post and the Washington Post. A grand jury has filed a criminal indictment of the Trump Organization and Weisselberg.
Trump will not be indicted or arrested at this time. This is the first set of charges in a ongoing investigation that will broaden and intensify.
Also in the news today: The House has approved a January 6th Select Committee to investigate the insurrection. This will help to expose the truth about what happened when thousands of protesters, most of them Trump supporters, stormed the Capital.
We do know what happened, however. Trump followers tried to execute Pence and other lawmakers in an attempted coup and effort to stop certification of the vote.
July 1st update: New York D.A. indicted the entire Trump organization and Weisselberg today. The case was more sweeping than anyone anticipated. Weisselberg, facing 15 years in prison, turned himself in.
The D.A. charged the Trump organization and Weisselberg with 15 felony counts of tax fraud. The Trump organization CFO evaded 1.7 million in taxes according to the prosecutors.
The 15 counts include an alleged scheme to defraud, conspiracy, tax fraud, lying and obstruction.
The indictment doesn't reference Donald Trump's tax returns. This suggests that Trump is the end target, and the D.A. is gathering evidence before they charge Trump.
The case is big and historic. The Trump organization is alleged to have been engaged in tax fraud against federal, state and New York tax authorities going all the way back to 2005. This suggests that they are putting a lot of pressure on Weisselberg to flip to gather information to charge the person they feel should be indicted for wrongdoing. That person said he could commit murder on 5th Avenue, walk away and get away with it.
I will post any new developments here.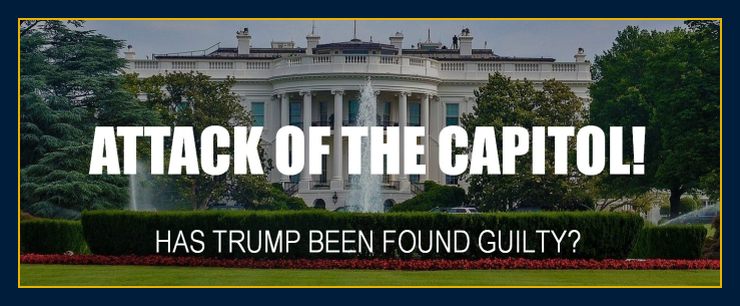 Why is the U.S. is experiencing so many problems? Click below for answer.
---
Donald Trump is actively attempting to destroy the American experiment. If Allen Weisselberg turns on Trump, he can help save our country, democracy and future civilization. Everything is at stake, and this is not a game. If there is one person on this earth that should be indicted, arrested and go to prison, it is Trump.
State voting bills tracker.
Stop Trump and save our nation. How to contact your representative.
Or show support by purchasing a book (below). Cohen was not the only one threatened with prison time for writing a book. Our expertise is in underlying causes of problems and solutions.
The cause of division and conflict
---
You can do something and you can make a difference.
IT IS BETTER TO BE SMART!
Take your country back from primitive superstition, violence and ignorance.  Enter a better future
FOR THE BENEFIT OF MANKIND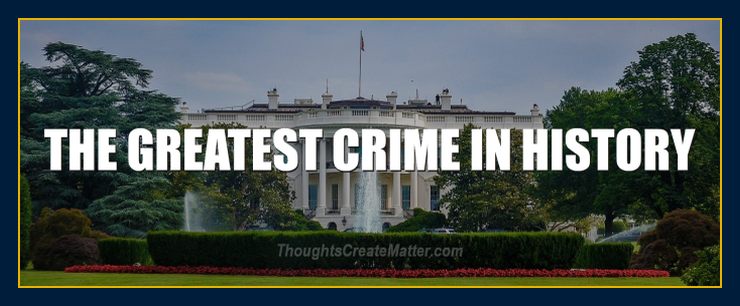 Reasons why Trump may be arrested
---
Evidence is being collected by federal prosecutors that is bringing them closer to a possible arrest of Trump for other charges. Prosecutors say that the siege of the capital on January 6th resembled a military action because it lasted for hours. A spontaneous and unplanned riot would have been of briefer duration and not as potentially damming for Trump.
Charges may have already been filed on those in the Trump organization and could be released at any time. Because it is a former president being considered for arrest, Trump's arrest would be a high profile, political event on national television. Prosecutors are being very thorough and are busy planning for all potential issues that could affect their ability to successfully bring an indictment against Trump. The low hanging fruit, Trump associated will be the first to testify in the grand jury hearings and will be charged before Trump and Allen Weisselburg.
Violence and mob rule at the capitol
---
The violence and mob rule at the capitol was a direct result of a distinct negative set of beliefs. Their abhorrent behavior is a product of their beliefs.
The American hybrid beliefs responsible for a growing radical ingrown terrorism consists of a mix of Darwinism, materialism and religion's concept of a sinful human carried over from past eras.
Your thoughts do create your reality, regardless of what anyone else says to the contrary.
How can everyone be wrong?
---
In the same way anyone thinks they are right — cognitive dissonance. They see what they want to see.
Thoughts and matter are composed of the same substance — electromagnetic fields. Thoughts literally form matter.
To understand the "authority" of this site and the power of collective hypnosis, click below. Otherwise you may never understand our credibility.
Click above to learn more
Knowledge that will change the world as we know it.
What we witnessed on January sixth, 2021 was a textbook example of how negative beliefs in human unworthiness mixed with radical American beliefs rooted in negative scientific and religious worldviews can give rise to dysfunction, mob-rule and chaos.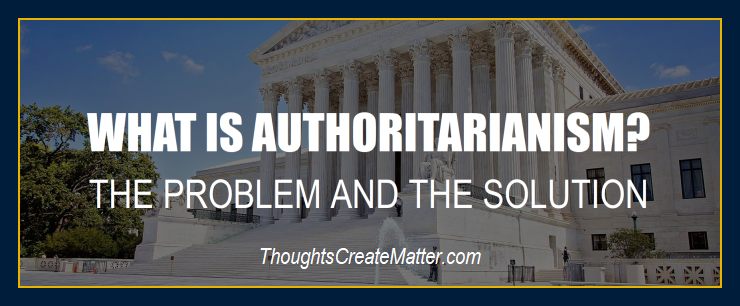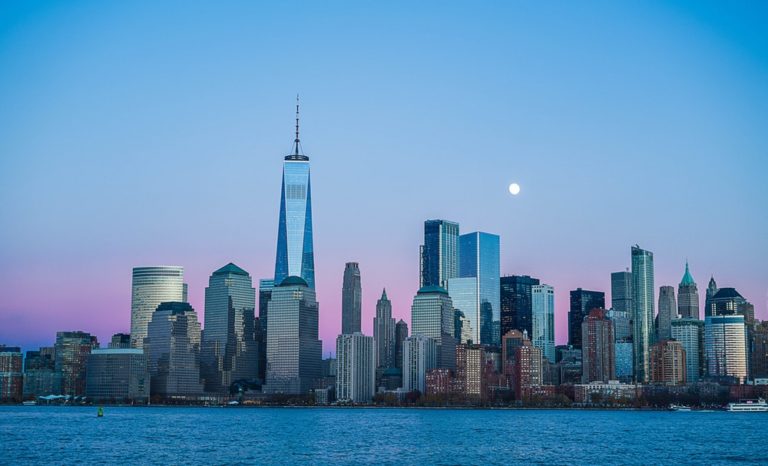 The political and many national problems in the United States  are due to the beliefs. The true underlying origin and cause of these negative beliefs are revealed in "The Solution."
Trump's election is a symptom of deeper problems that are a result of the failure of modern science and mainstream worldviews.
Every aspect of the problem and the solution is given in the solution.
Einstein on the necessity of finding a new type of thinking
---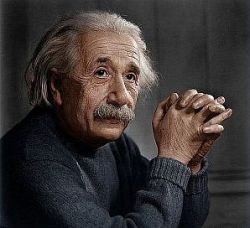 "We cannot solve our problems with the same thinking we used when we created them...  "A new type of thinking is essential if mankind is to survive and move toward higher levels."
— Albert Einstein
The Solution endorsement
---
"We can literally change the course of civilization by lifting the race to a higher path through implementing the solution."
— Mario Fusco, TH.D., RS.D, B.S.C.
Paperback / eBook DIRECT FROM MANUFACTURER - most reliable source -fastest delivery - lowest price
424 PAGES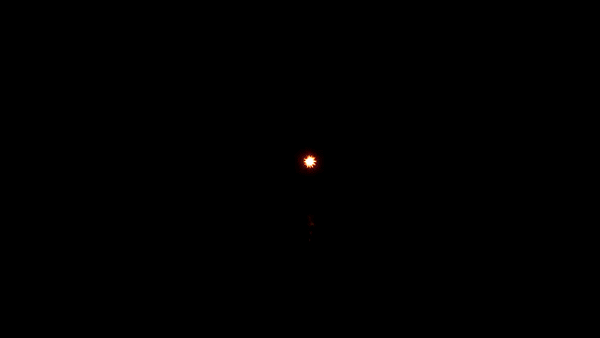 Is There Testimony in Grand Jury Against Trump? Has CFO Allen Weisselberg Flipped?
© Copyright, 2021 By: William Eastwood. All Rights Reserved.
Primary article concludes here.
---
CATEGORIES: Is there testimony in Grand Jury Against Trump?, Has CFO Allen Weisselberg flipped on Trump?, Testimony against Trump in Grand Jury trial., Was new testimony against Trump revealed?  Click on our site and books to learn more.


The concepts conveyed in this website are within these books.