THE SOLUTION TO ALL OF HUMANITY'S PROBLEMS & The Secret to Creating the Life You Want
The Solution to All Your Problems

Each person has the knowledge and potential of all Consciousness and the entire Universe within them.
When you break holographic film, you can see the whole image in each piece. As Einstein's colleague, David Bohm explains; like fractal cosmology, this is a characteristic of the universe itself. Reality itself is holographic and the Universe is one unbroken field of energy.
Each portion of the Universe actually contains the knowledge of the whole. Each Unit of Consciousness (CEU) can recreate the entire Universe. Since you are individualized Consciousness, the same principle applies to you.
This is what is important to know. There is no merit in weakness, playing dumb and letting all the ignorance of the world continue to cause havoc and mayhem.
The knowledge is inside you. Admit it as I have—you have the solution to all of humanity's problems.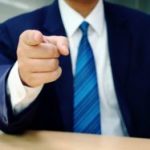 You have the power to create matter and events with your thoughts. This ability is natural and is everyone's birthright. It is time we all own up to it and realize who and what we really are.
We need to apply the facts to improve our world, but it is not enough to just say "my thoughts create my reality." We need perspective and deeper knowledge on this subject.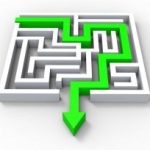 We must understand our position and obligation to study the paradigm to assist ourselves and humanity. We must stop abusing ourselves by remaining weak and dumb.
Live up to the integrity of your own inner intelligence. And for others. We owe it to those we love and to the planetary civilization to which we belong.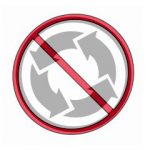 We must admit we have the solution to the world's problems, stand up for the truth, and most importantly, stop the pain, cruelty and abuse (ignorance) that has gone on for far, far too long.
HONOR YOURSELF: Base your self and life on your power, wisdom and integrity. Unlimited knowledge, potential and ability exists within you, including the power of your thoughts to create your reality. The Solution is the way to bring it out to change your life and the world.
ENDORSEMENT
"In editing 'The Solution…', my perspective as a scientist with doctorates in theology is that 'The Solution…' bridges science, metaphysics and true religion.
We can literally change the course of civilization by lifting the race to a higher path through implementing the solution.
- Mario Fusco TP.D, RS.D, BSc.
DREAMS DO COME TRUE
From the upper echelons of the scientific establishment comes a completely new definition of reality and the human being. The most advanced physics in the world suggests that accumulated knowledge in all fields is based on a false premise.
If so, all curriculum from grade school to university will need to be entirely overhauled. The end result will be a complete and total reversal of focus that will bring about a new human with entirely new and radical ways of achieving goals and solving problems. But we cannot do that while the pestilence prevents us and civilization from entering the promised land.
Learn how to become powerful and unstoppable by having the right knowledge. We unknowingly wield immense power. We must recognize the fantastic power we possess and learn to use it constructively.
Here and now we have the power to work magic of such proportions we have never fathomed. Yet unseized, such power waits for us to claim it. It is of no use until we awaken to it.
It is all here, in the solution.
LEARN WHILE YOU SLEEP: Displace negative mind chatter and stubborn beliefs with specific and powerful success affirmations and encoding programs between activities or at night in the most productive way possible that does not interfere with your busy schedule.
EN eBooks: learn while you sleep!
UNLEASH YOUR POTENTIAL WHILE YOU SLEEP!
• Break patterns of negative thinking.
• Activate your unrealized potential with accelerated learning.
• Improve all aspects of yourself & your life!
• Manifest money, love & success while sleeping or awake!
---
The Solution to All Your Problems.  The Solution to Poverty.  The Solution to Crime.  The Solution to Social Problems.  The Solution to All Humanity's Problems.  Discover What Is Holding You Back.  Begin Your True Life.  Be Who You Want to Be.  Have What You Want to Have

Is there an easy answer to your problems and easy way to manifest your dreams?

Wouldn't it be nice if there was a kind of magical solution to all your problems? There is, and I am not pitching a religion or cult.
If you seek love, money, freedom, or something very vital and important that you recognize "The Solution…," it will change your destiny! It is a truly amazing way to create the best possible reality for yourself and others!
The Solution shows you exactly how to create the best possible life! "The Solution" goes deeper than other books do to reveals the true underlying source of our personal and collective problems and limitations. The solution is in you.
---
"A new type of thinking is essential if mankind is to survive and move toward higher levels."
— Albert Einstein
---
If we are unable to recognize that our current civilization is built on myth, we remain puppets of collective belief. Even when we do realize the errors, we can still by negatively influenced.
How & why most of us formed the wrong kind of personal experience that keeps repeating
Thoughts are electromagnetic energy that attract similar energy and repel opposing energy. What you have been told about reality and have internalized, forms a core about which similar ideas collect.
Your main view of yourself and your reality pulls similar ideas to you and rejects that which does not fit. This energy then forms your reality. Once a particular experience is formed it leaves an electromagnetic track (like a groove in a record) that makes it very easy to recreate the same kind of experience again and again.
When we do not understand how we create our reality we keep doing the same thing over and over again, yet always falling short of our primary goals. At some point we make a compromise and settle for less in our life, telling ourselves "this is just how it is," and we live our life not completely fulfilled.
If, however, we learn the full truth, and release the programs and ideas we have internalized from the people around us, anything is possible. If you recognize all the errors that the Solution points out and replace them with a new and accurate view of reality, and do the work of projecting what you want in life, you can enter your own kind of Promised Land.
We are here to gain experience, fulfill ourselves and learn. Your reality is such that you can create anything you want. There are no basic limitations as to what you can create for yourself. Life should be simple and fun. You can find your fulfillment through the pleasure of realizing your every desire.
AVAILABLE NOW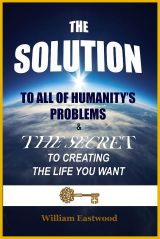 Click above
(Book review is below.)
I wrote "The Solution…" because I had to. The unnecessary cruelty and suffering, unhappiness and lack of love in the world are too much for me not to do something about it. I urge you to get the solution now and begin creating what you want in life. In writing the solution I compromised nothing. It's all here in the solution.
Click above
Review of previous edition (the book has been improved since this review was made)
Book Review
THE SOLUTION TO ALL OF HUMANITY'S PROBLEMS & The Secret to Creating the Life You Want
This is a review of the First Edition.
The expanded & improved 424 page, Second Edition, published March 19th, 2019, available for sale now, is even better.
Review by: Scott Aronson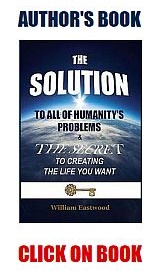 Eastwood's prodigious first book is a powerful statement criticizing science, religion and psychology as the cause of all our current problems from school shootings and political dysfunction to the inability of ordinary people to live happy and successful lives.
"When it comes to our human nature the official acedemia has got it all wrong," says Eastwood. "Parents, institutions and society have imposed disempowerment and guilt trips upon us for five thousand years."
Eastwood certainly gets to the core of the matter: In the first two chapters Eastwood lays down what will form the bedrock of his proposition that human nature is good with Nobel Prize winner's science. "The science," he says, "reveals mind forms matter." This point gives validity to his premise that scientific and religious definitions of human nature create rather than primarily describe our human nature.
The book is well organized because this flows seamlessly into his next, and perhaps main point. "We have all-unknowingly created a counterfeit human being" Eastwood coins the parasite, which he describes as a powerless bully and degrader. The parasite is responsible for civilizations problems, he adds.
He brings you on a learning journey describing how the parasite has developed from ancient thinking, and how societal misconceptions transfer from generation to generation through domestication.
Children are born with powers and positive propensities which he pioneers as the Godling. The Godling with its inbuilt trust in the goodness of life and people, he explains, naturally radiates what he calls mental sunshine and spreads it throughout society. The Godling's natural use of the law of attraction, he adds, combined with great expectations leads to positive outcomes in all areas and a vibrant civilization.
"Our social system, institutions and government tend to restrict us," Eastwood explains, "because of an underlying distrust of human nature that comes from the parasite's degrading and distrustful views. The parasite and its institutions," he adds, "spread emotional poison which infects civilization." He cites the beliefs and policies of the current president of the United States of America as an example.
Eastwood provides multiple chapters for a new criminal justice system that outlaws incarceration in favor of Restorative Justice and heals the nation of the parasite and social diseases. As many chapters are devoted to a new education philosophy and proposed education system that will preserve the Godling and generate a life-long thirst for knowledge.
The book ends with several chapters on human identity as an expression of the original consciousness, or spiritual-force that creates us. By adopting identity, he says, we give specific expression to the nature and abilities of the divine force. The author also believes that each and every event in our life lives on and can be relived at any time for eternity.
In the category of New Thought, he presents his conviction that human nature is divine and eternal, a part of "God," not separated or sinful, nor broken due to accident and misshapen evolution.
I agree with the author's point of view that people who belittle others hold negative views of human nature and cause our problems, be it Hitler or a common bully. I think his premise is therefore valid. It is solidly presented in extensive scope and detail and of course backed-up by those voted the smartest people in the world.
The scope of the book is unmatched in that it overlaps philosophy, science, theology, psychology, social science, criminal justice, education and self-help and then connects them all.
His simple style and limited vocabulary is easy to understand but may be a strike against him for the more sophisticated reader.
It is worth mentioning that Eastwood gives his own personal story in one chapter and says that the most degrading and destructive aspects of the government made all of his work go away and defined him as a parasite. This book's powerful message and sudden appearance resembles a ball that has been submerged by extreme effort finally breaking free.
It is a daring, distinctive and extraordinary work, that in my opinion should be in every library and household, and required reading in every classroom and lawyers office.
Continue reading article that began at the beginning of this post.
Thank You
We thank everyone that has made contributions, and those who have purchased books. We would not have been able to do it without you!
According to Albert Einstein's colleague David Bohm, the mind projects the events we then perceive, but before Bohm even introduced "Wholeness and the Implicate Order" in 1980, Eastwood was testing the principle to help people achieve goals and solve world problems.
Now
---
"When I was very young I discovered a fantastic way of thinking about reality that can solve world problems and help people achieve their dreams. And so now I am an author of books designed to help people use that wisdom to achieve anything they want."
— William Eastwood
"There are ways to use this science to make money. Wealth and personal safety are easy." — William Eastwood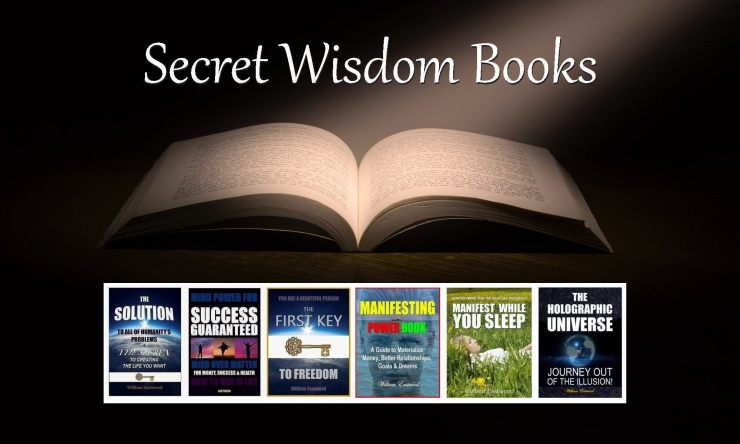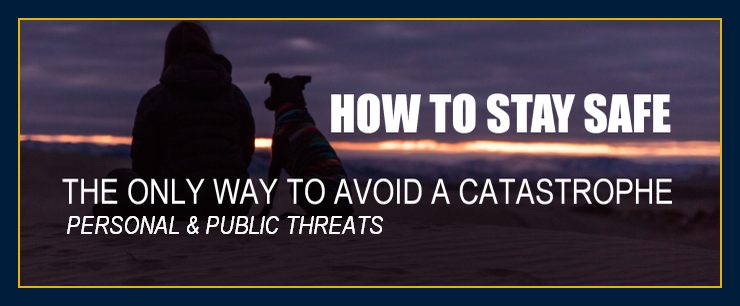 45

EASTWOOD
45 years of research goes into every book
Success Guaranteed works like magic to create whatever you want, no matter what it is
---
"I spent over 45 years researching the ability of this scientific paradigm to help people achieve their goals and to solve world problems. It was startlingly effective. The only problems I experienced came for people and institutions whose beliefs were threatened by the new ideas I was studying.
"I AM GOING TO HELP PEOPLE AND HELP THE WORLD—THAT'S MY MISSION
"What I discovered early in life led me to a whole new way of thinking that I believe can change the world for the better. My specialty is system of application based on my own and David Bohm's science. This way of looking at the world and achieving goals can release individual potential and can bring humanity to a new level."
Scientific synchronicity and personal power from a 45-year study.
As far as we know, neither Albert Einstein or physicist David Bohm worked with a professor from one of the world's top ten universities at age 13, but Eastwood did.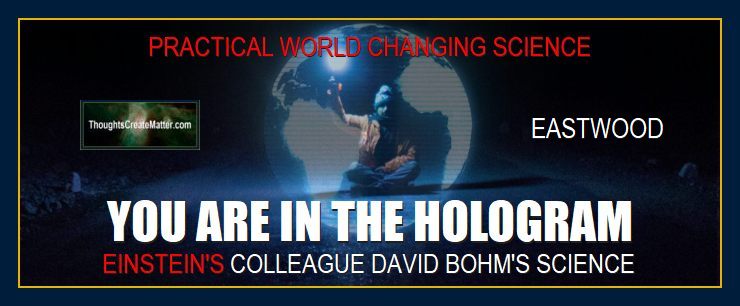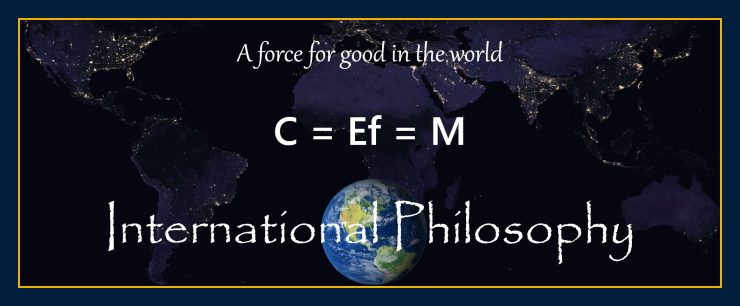 The cause of problems in the U.S. is the same cause of the Putin terror war. The reason why democracies are failing worldwide is because we have missed the science that holds that answer to prevent the actual collapse of civilization itself. Had Albert Einstein been successful defending physicist David Bohm in 1949, this scientific paradigm may have replaced physicalism as our world's accepted science. Documentation Princeton University.
Eastwood's ancestors include two kings of England
---
"That," he says, "is not important.
"What we are doing now is far more significant. A long time ago one of my ancestors signed the Magna Carta, and another founded the capital of the constitution state in America, but that is nothing compared to what we are accomplishing now."
A world without borders
---
.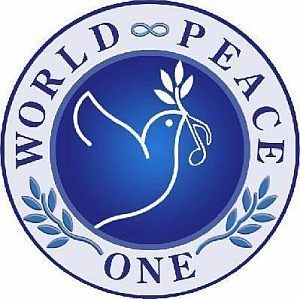 A scientific paradigm originally introduced by Albert Einstein's colleague is now being applied to stop Putin from doing further damage to nations, to protect people globally and to get grain to those in need. We can and are addressing all issues with this application.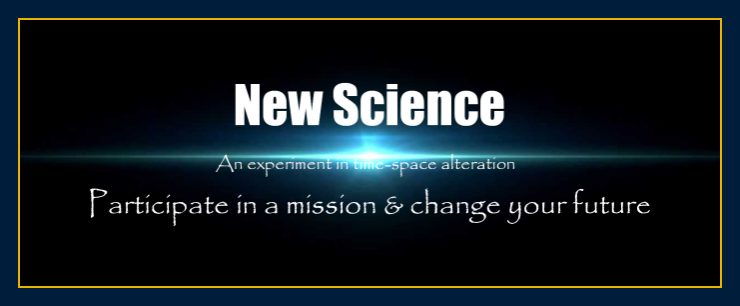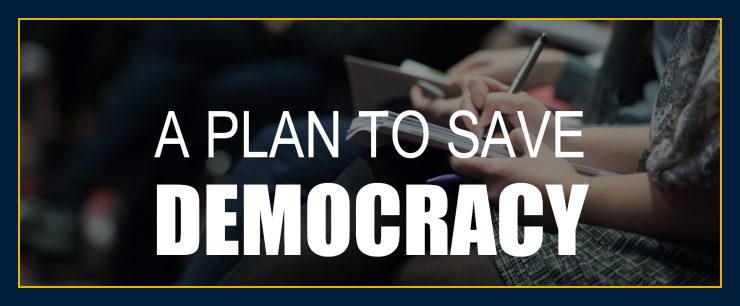 45

William Eastwood's 45-years of research brings you everything you ever wanted!
Become powerful.
Create wealth.
Manifest your dreams.
The most generous advice.
The most experience.
Create anything you want LIKE MAGIC
---
Click on our affirmation page once or twice a day, or as time allows when it is convenient for you to do so. It is the best habit you can possibly develop if you want your life to work.
By taking a few seconds to read through affirmations, instantaneous connections are made to your best memories and most powerful experiences on a subconscious level. This allows for positive energy and ideas to enter your consciousness and find a way to change your state of mind, increase your enthusiasm, and motivate you and change your circumstances for the better. Just reading lists of affirmations daily can make a huge difference in your life, keeping you positive, strong, on-track to your goals, balanced and consistent. Most importantly, positive thoughts — focused on in specific ways — will manifest desirable changes in your life. I am providing you with a path to success like nothing you have ever experienced before.
Your life is a projection of the life-force within inner levels of your being we reach with certain affirmations. This is living energy that does your will. This is not a frivolous activity, rather, it is the most logical and direct path to eliminating blocks and achieving your goals. In the same way that good food helps your body, these affirmations give you life-force substance that begins building events in the direction you choose. It's how you control and direct your life, and in this case for the better.
If you follow my advice and apply these processes correctly, you absolutely will transform your life like magic.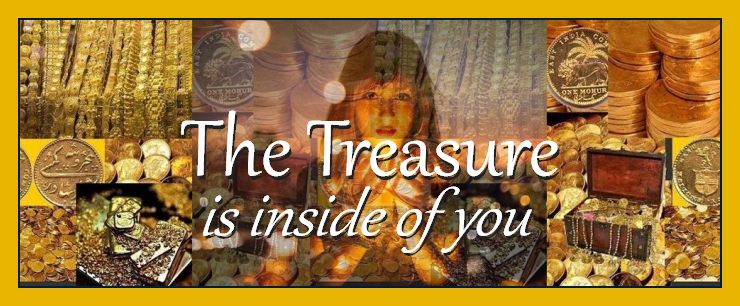 45

William Eastwood's 45-years of research brings you everything you ever wanted!
Advanced scientific audiobook — just listen and your subconscious will create what you tell it you want!
NEW RELEASE AUDIO BOOK BY WILLIAM EASTWOOD
Based on the advanced scientific paradigm of Albert Einstein's colleague, David Bohm and "The Solution to All of Humanity's Problems..."
"I WILL TELL YOU HOW YOU CAN CREATE ANYTHING YOU WANT"
---
Click image for available William Eastwood books
By purchasing through our trusted book manufacturer (Lulu.com) you get these books DIRECTLY FROM THE MANUFACTURER.
Get all this information directly from the source — Earth Network books
45

EASTWOOD
45 years of research goes into every book
---
The purpose of Earth Network books and our free advice, is to provide you with all you need to know to be successful in all areas—in intellectual and spiritual knowledge, business, finance, health, love and relationships.
Say thanks
---
Say thanks with a book order so that I can continue to bring this information to you.
"If you do good things, good things will happen to you."
— William Eastwood quote at age seven.
"When you buy a book here you are doing a good thing because all proceeds are used to help people struggling in over 170 countries. Our clients who do not have any money to buy books rely on you to fund this website through book purchases."
— William Eastwood
By purchasing through Lulu.com (above) you get these books DIRECTLY FROM THE MANUFACTURER and cut out the middleman! — most reliable source — fastest delivery — lowest price.
If you seek love, money, freedom, or something very vital and important, you can have what you want. This is a truly amazing way to create the best possible reality for yourself and others!
THE SOLUTION TO ALL OF HUMANITY'S PROBLEMS & The Secret to Creating the Life You Want: Book By William Eastwood
Copyright © 2019, By: William Eastwood
Primary article concludes here.
Bonus section with links to articles and books.
A superior form of intelligence and new science paradigm gives us information about reality that objective science cannot
---
Einstein gave us hints of what was to come, Bohm gave us the scientific paradigm, and Eastwood shows us how to apply it for practical purposes.
Take a leap into the new science
---
What is causing all the problems in our world today?
---
Darwinism or survival of the fittest as a moral map or business model does not work. We shouldn't all be pitted against each other. Evictions, incarcerations and lawsuits are symptoms of a flawed model rather than flawed people.
How to develop your full potential with the new science paradigm.
EARTH NETWORK Secret Wisdom books are based on over 45 years of research and application of the principal that you create your own reality according to your beliefs thoughts and emotions, and validated by the science of Albert Einstein's friend, world renowned physicist, David Bohm.
Our founder William Eastwood says, "I owned three large historic homes on the coast of Maine in 1985, at age 22, because this philosophy WORKS LIKE MAGIC!"
EARTH NETWORK universal practical life philosophy can be used to achieve any goal, no matter what it is. Every book is loaded with tips, secrets and insights that will help you to manifest your goals and dreams. Nothing is a higher priority than your own self and life. The path to your dreams is right here.
45

William Eastwood's 45-years of research brings you everything you ever wanted!
Advanced scientific audiobook — just listen and your subconscious will create what you tell it you want!
NEW RELEASE AUDIO BOOK BY WILLIAM EASTWOOD
Narrated in a state-of-the-art-sound-studio by Scott Eastwood.
Based on the advanced scientific paradigm of Albert Einstein's colleague, David Bohm and "The Solution to All of Humanity's Problems..."
This book manifests YOUR PURPOSE and YOUR DREAMS by providing a space for you to visualize what you want in life within a guided meditation. This audio book provides all the affirmations and guidance on the Earth Network websites for accelerated manifesting combined with accelerated learning. This book clears your mind of all the invisible barriers to success that you may not even be aware of that are a product of the physicalism thinking we learned growing up.
Also available in eBook format
---
The eBook is the same book. It also can be read aloud to you with most programs and apps.
Click here to get the current eBook version of "How Do I Make This the Best Day Possible? Manifest While You Sleep."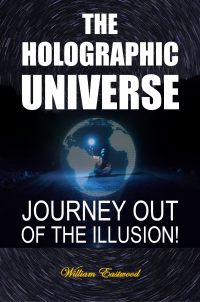 New release in eBook and paperback!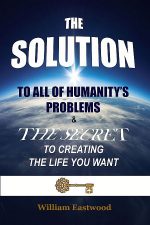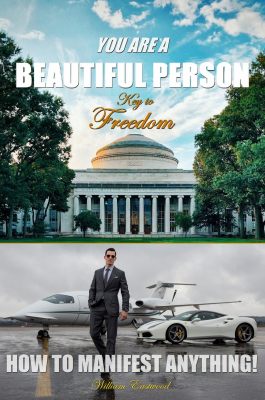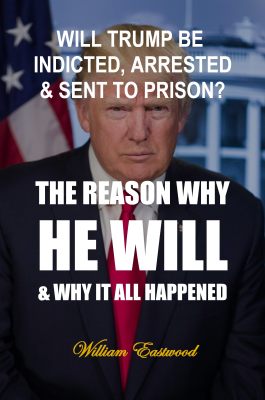 Brand new release in eBook and paperback!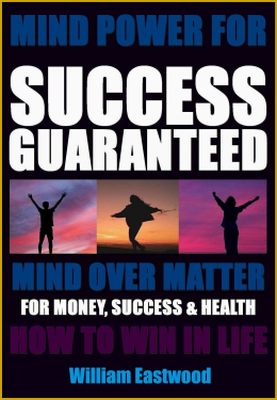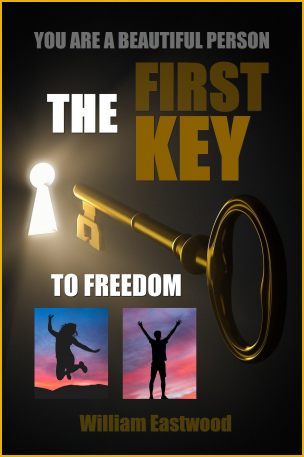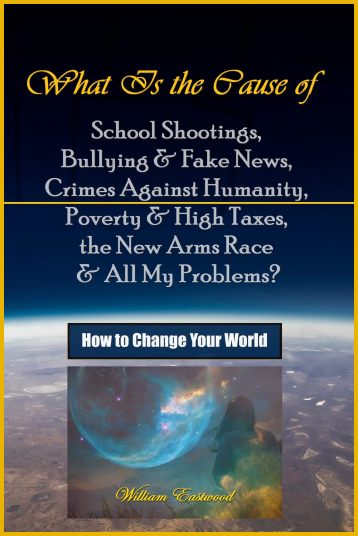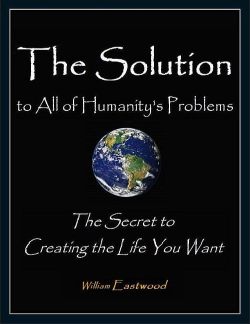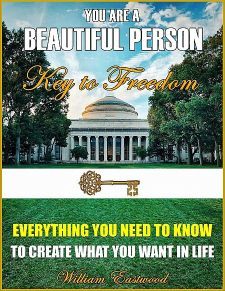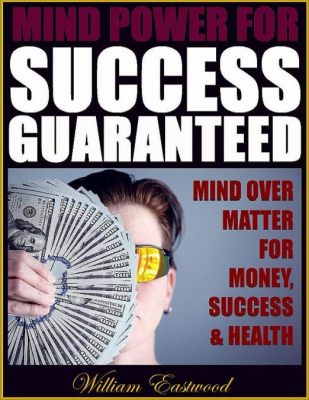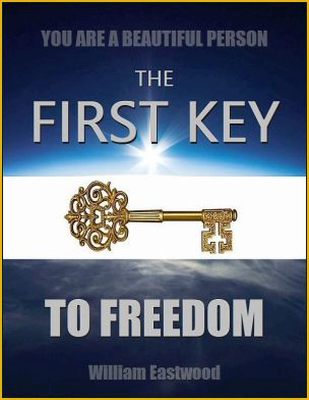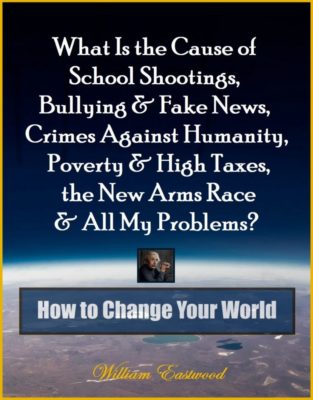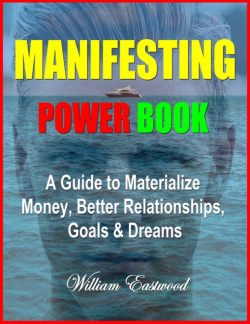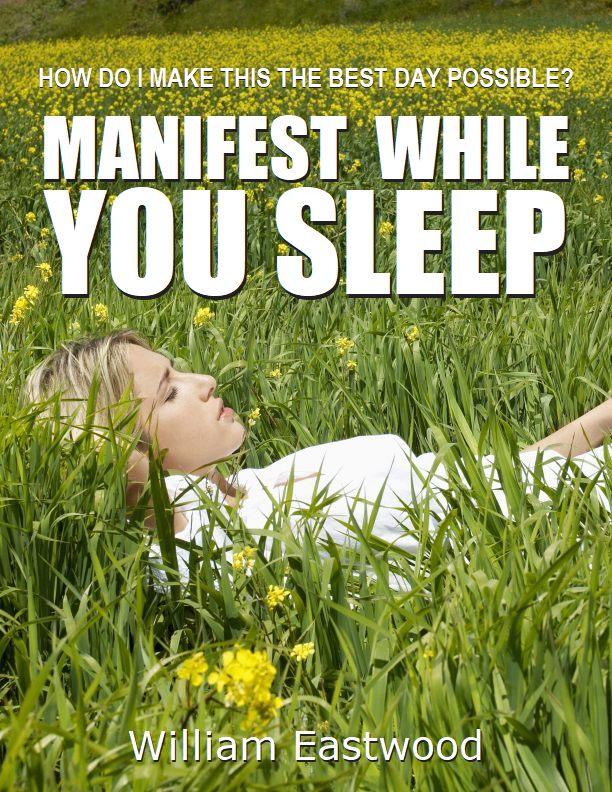 Overview of the science. ThoughtsCreateMatter.com
C = Ef = M  ThoughtsCreateMatter.com
Holographic reality: Events are a projection of your mind. ThoughtsCreateMatter.com
A new science and philosophy of life. ThoughtsCreateMatter.com
Why science and religion told us our thoughts do not create our reality. MindFormsMatter.com
There are no solid particles. MindFormsMatter.com
Exactly how thoughts create reality. MindFormsMatter.com
Secrets of the universe unveiled — Creation is continuous. ThoughtsFormMatter.com
The Altruistic Movement. ThoughtsFormMatter.com
The New Enlightenment. MindFormsMatter.com
The world is your creation; you can have anything you want.  MindOverMatterPower.com
Eastwood: Universal author and free international philosophy; lineage, true story, interview documentation. ThoughtsCreateMatter.com
An  Einstein-Rosen Bridge has been opened! Time travel Colorado & what it has revealed about our future. ThoughtsCreateMatter.com
Secret Wisdom Books by William Eastwood. Lulu.com
Four Earth Network websites with over 100 FREE articles
---
FOUR SCIENTIFIC EDUCATIONAL SITES — ONE PHILOSOPHY
A singleAMAZING philosophy!
100's of articles!
4 EN websites!
They are meant to be used together.
Click between them!
45 EASTWOOD
45 years of research goes into every book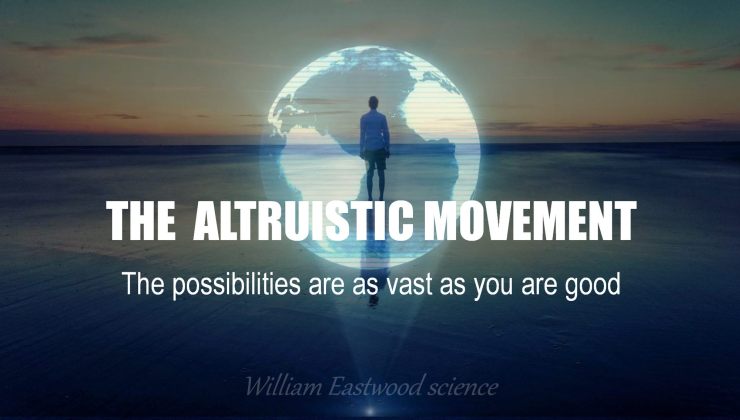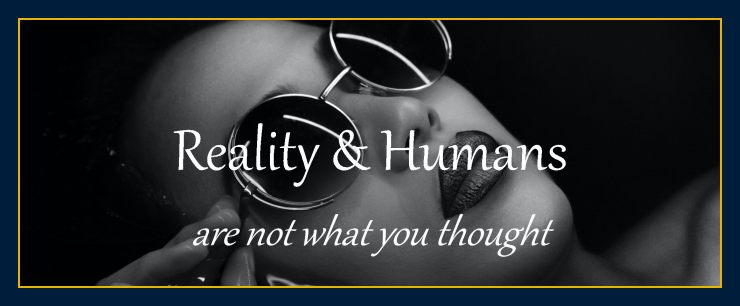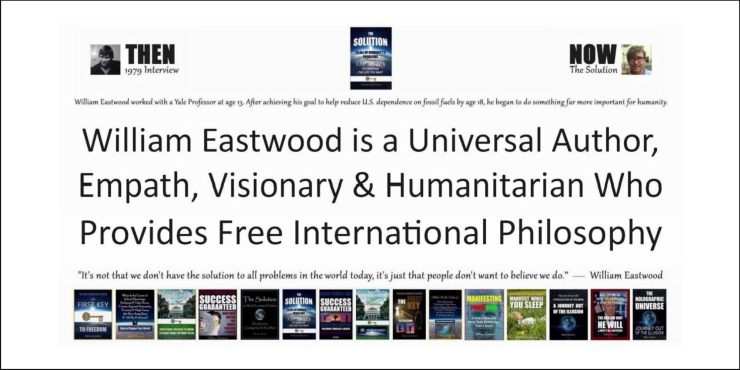 45

45 years of research 
Over

100

free articles
Become powerful.
Create wealth.
Manifest your dreams.
The most generous advice.
The most experience.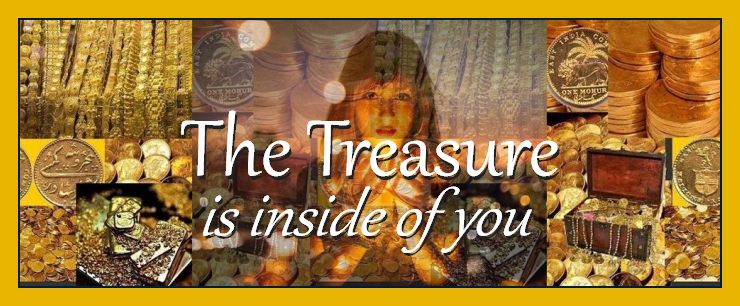 QUANTUM PHYSICS MIND-BRAIN MODEL
45

EASTWOOD
45 years of research goes into every book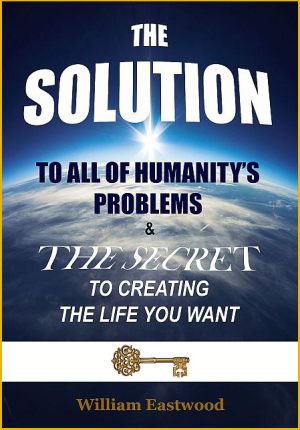 DREAMS DO COME TRUE WITH THE SOLUTION
---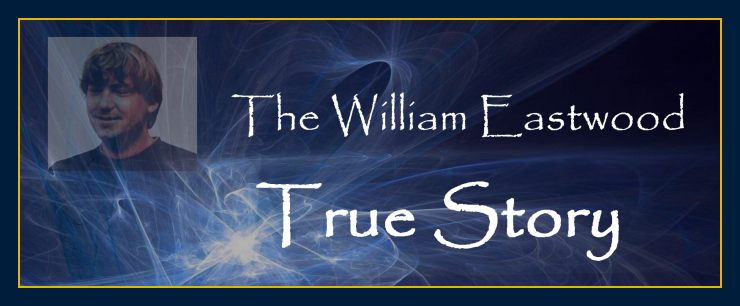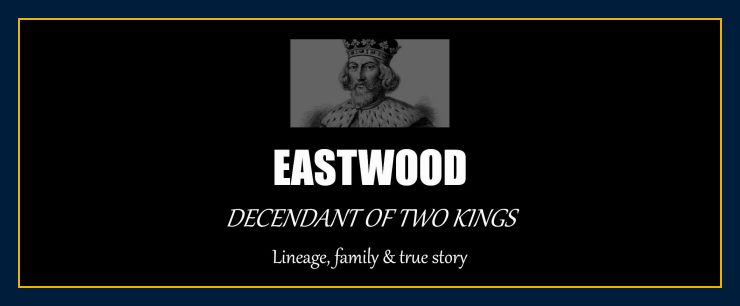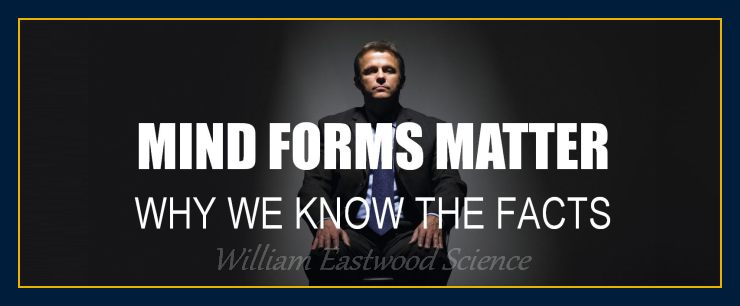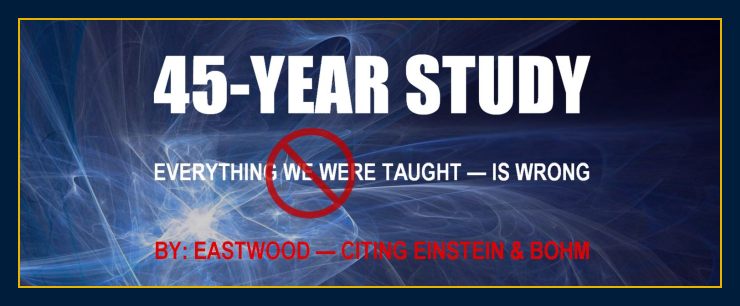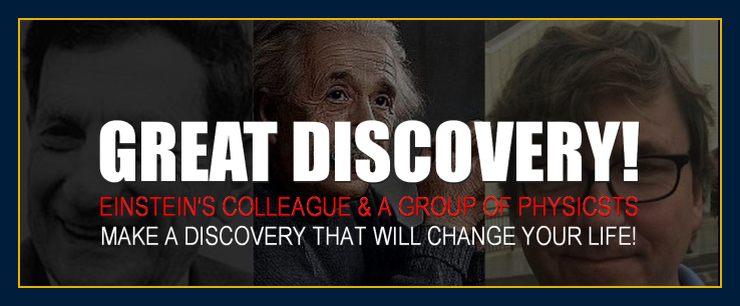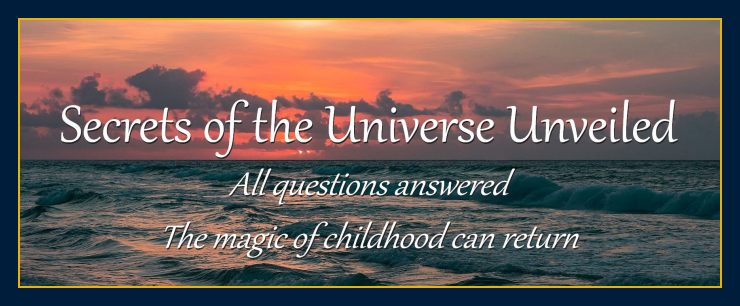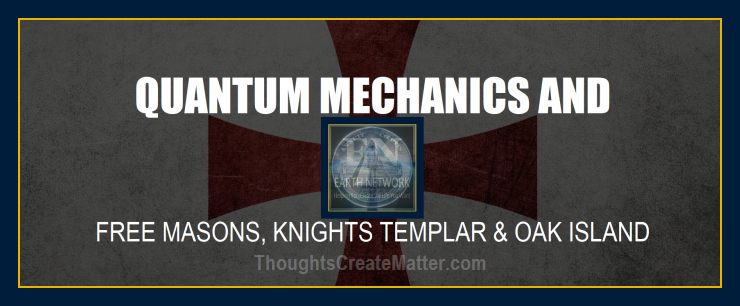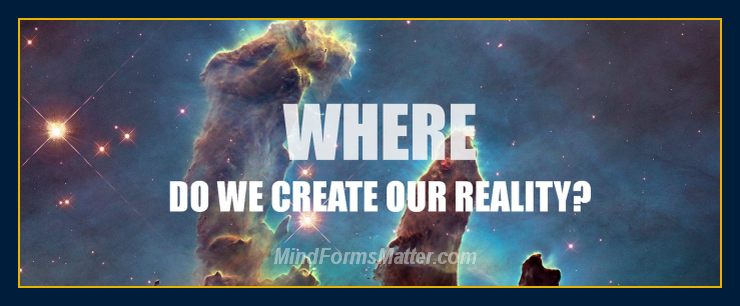 While the new theories are often attacked by holdouts, those who argue against the new findings cannot answer basic questions about the nature of reality.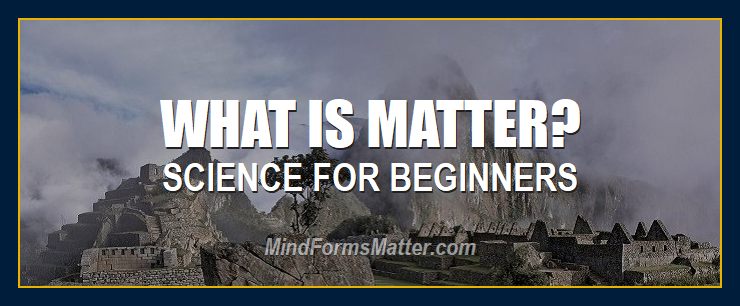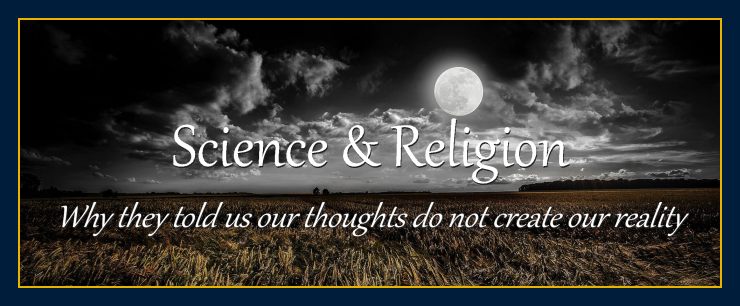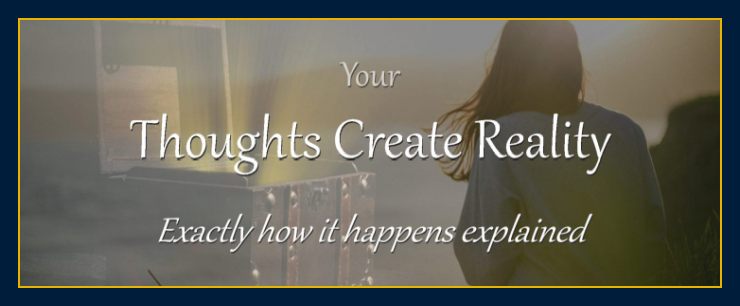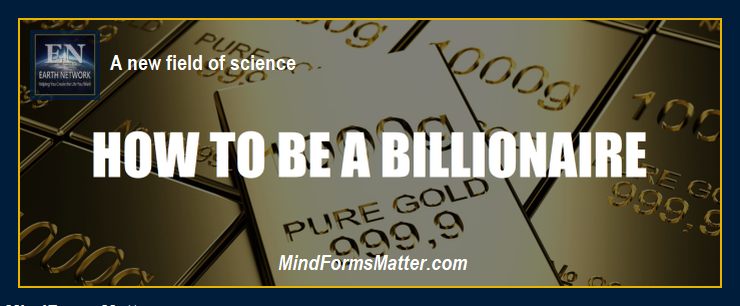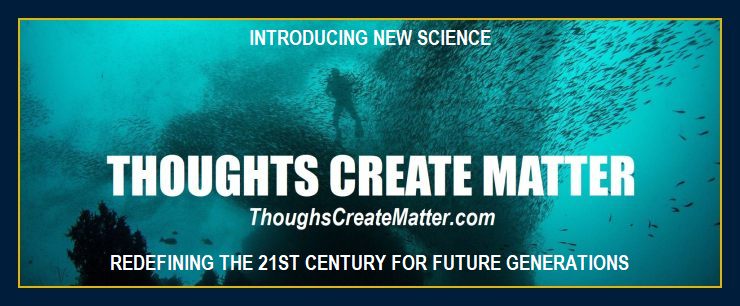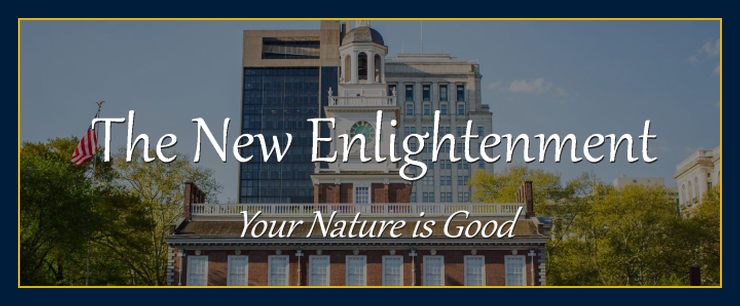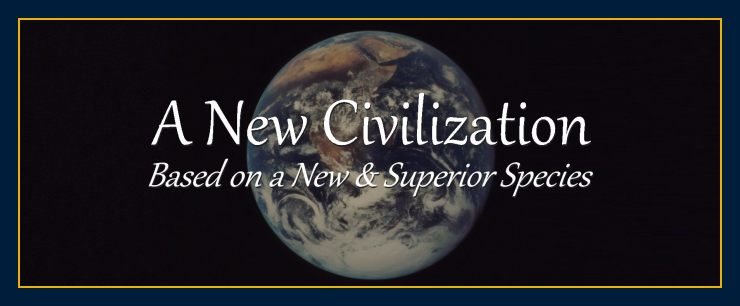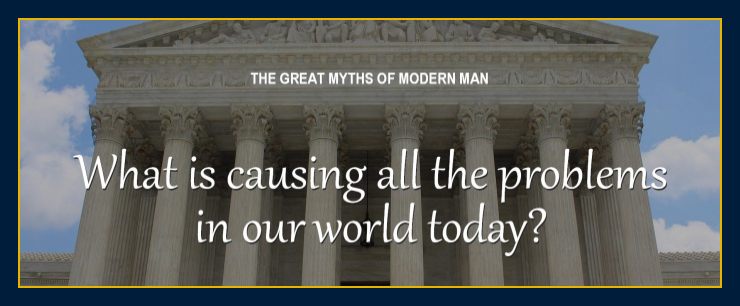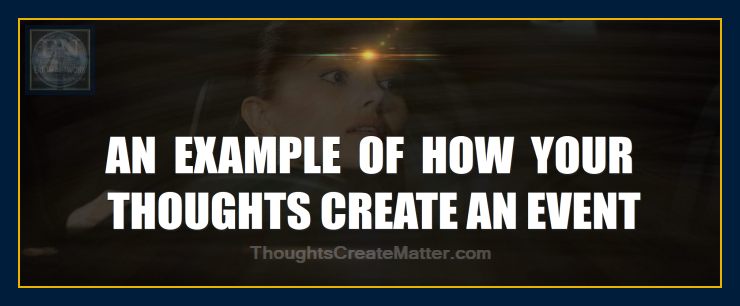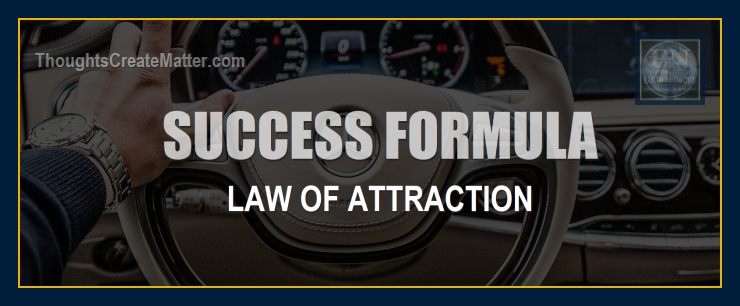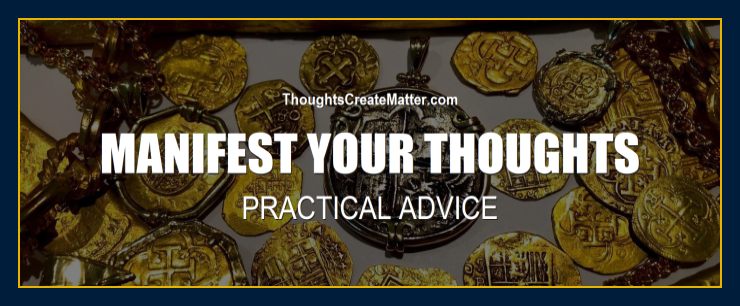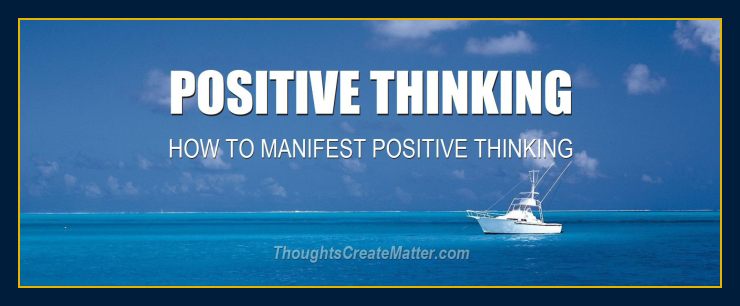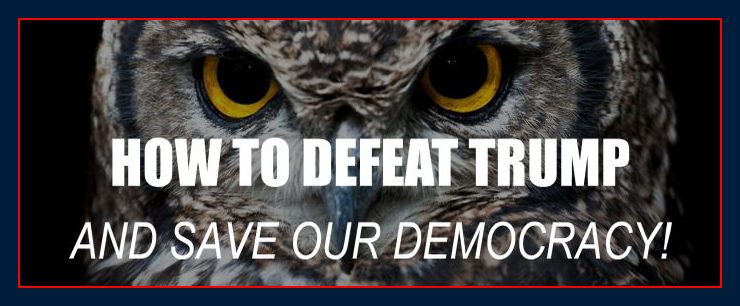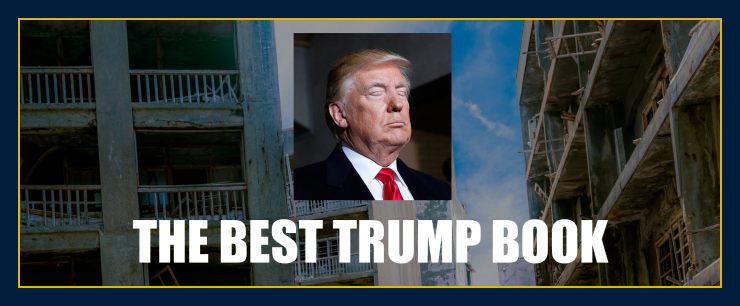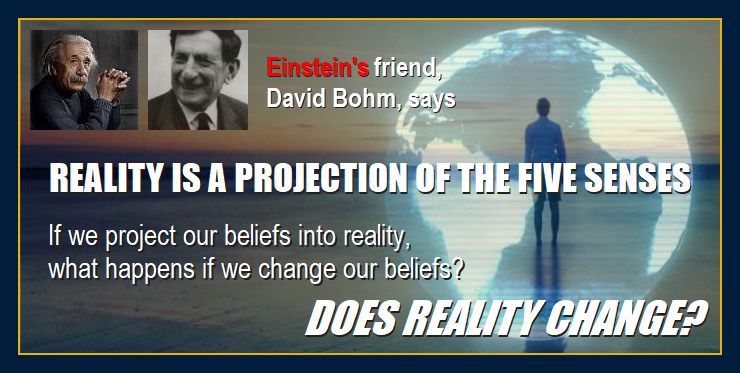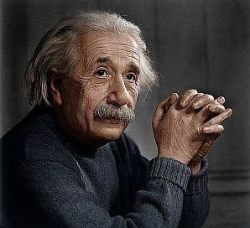 "Reality is merely an illusion, albeit a very persistent one."
― Albert Einstein
EASTWOOD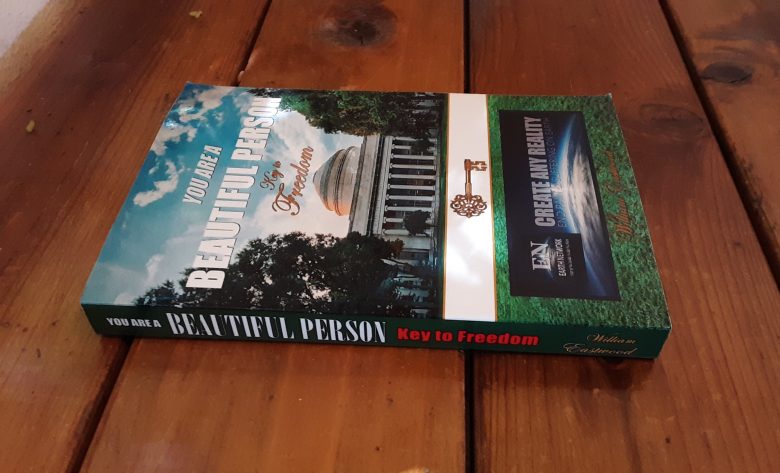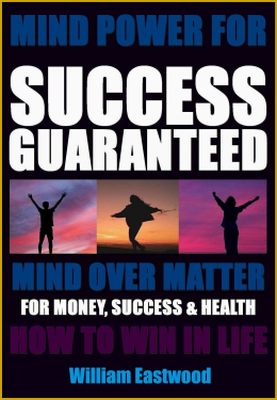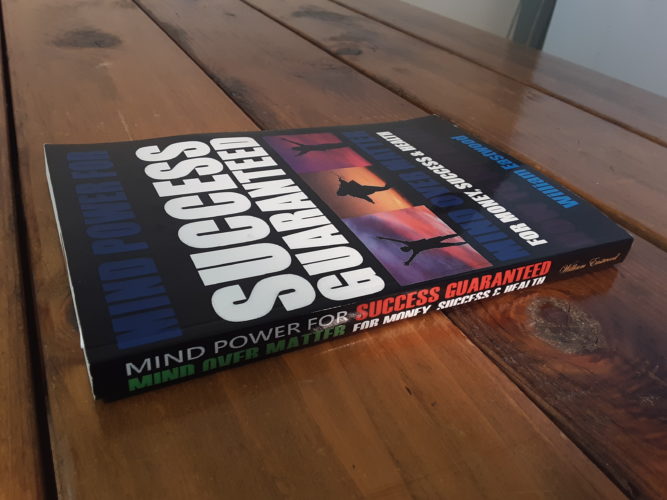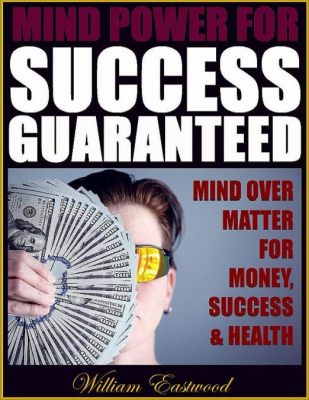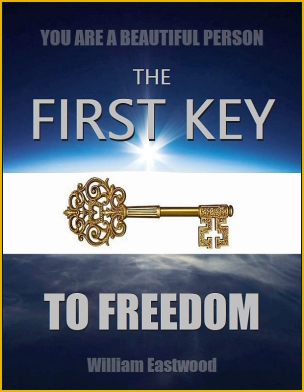 Open to any page, read a line, and it will change your whole day.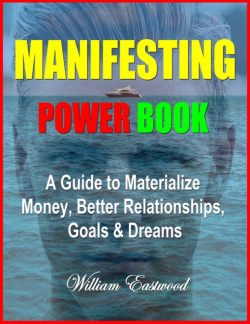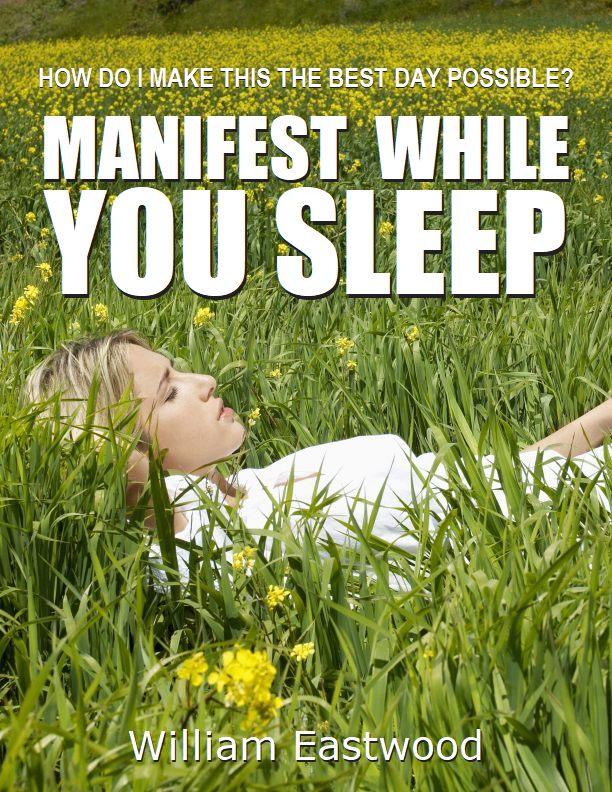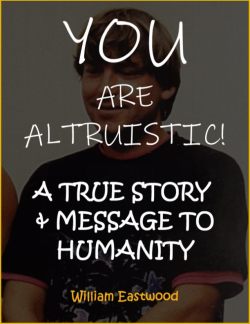 ---
Thoughts Create Matter Links
The concepts conveyed in this website are within these books.