---

Holographic Reality: Events Are a Projection of Your Mind, Consciousness, Brain & Five Senses
---
Reality is a Holographic projection of your mind
The Missing Part of the Whole Picture: While most people know that a hologram is a three-dimensional image projected into space with the aid of a laser, few of us realize that the universe itself is a massive holographic projection of the mind.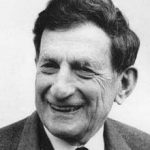 This new way of looking at the universe is largely the work of two of the world's most eminent thinkers ― Stanford neurophysiologist Karl Pribram, and University of London physicist David Bohm, a former protege of Einstein's.
Bohm is a rare example of good science with integrity, but much of the new science is misleading. Intuition and emotional comprehension must be wedded to intellectual understanding.
Beware of false holographic reality science
You are not a computer simulation.
You do not exist in a two-dimensional field on the skin of the universe.
You cannot create artificial intelligence.
Half-truths are more dangerous than outright lies.
Click above to learn more
You are amazing
You do project your physical reality with your five sense, but you are the one that is doing the projecting and the projection is an incredibly meaningful reality in and of itself. The fact that your own consciousness can do something so incredibly beautiful and sophisticated tells you that you are far more amazing than you know.
Why do so many scientific theories miss this crucial point, and come up with impersonal models of reality?
We can and should rely science, but science must realize that physical reality is a projection of the five senses. When this is known, scientists will come to understand the inherent problem holographic reality poses when trying to ascertain facts about any subject.
Science can seem to prove anything
The reason why scientists come up with so many strange theories is because whatever you believe is projected into matter in one way or another. Science has had time to prove that every food is good for you and that every food can kill you.
Conflicting theories and worldviews suggests that reality reflects what we believe, which is of course what holographic reality is telling us. You project your own beliefs and thoughts with your five senses and that is why you are certain that your worldview is the correct one!
You can spend your life reading scientific publications and not learn anything. While you can learn a lot online, as an overall approach to learning, reading theories and science sites is far too confusing and time consuming.
If we control & create everything, why are there so many problems in the world today?
Why are we working too many hours?
Why are children shooting children?
Why is our democracy crumbling?
Why haven't ordinary people been able to achieve their dreams and live their passions?
Why haven't diseases been wiped out?
Why are so many people in the world divided in their thinking?
Why are Democrats & Republicans in complete disagreement?
For what reason are people within families and countries opposed to each other's worldviews?
Why do we have fake news?
Why is so much attention being given to what is wrong with people?
Why all the bullying?
Why do we have high taxes and poverty?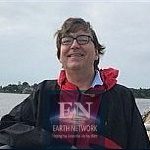 Our civilization, mainstream science and psychology believe that reality exists as a concrete objective physical world existing outside of the self. Holographic reality explains otherwise. Our eyes project the ideas we form from energy into the grid of physical reality. Our bodies create a sense of touch, words and sounds in the same way.
Our methods of achievement are based on a false premise, as is our economic system and all other models on which our institutions are based.
Our problems are meant to force a global paradigm shift into a fantastic new period of social advance and personal fulfillment.
— William Eastwood
Click here to get the facts about consciousness.
Click above to learn more
Do quantum physicists believe that thoughts create matter?
Many physicists do believe the universe is made up of or contains consciousness, but they do not usually professionally or publicly announce it.
Most physicists stop short of publicly saying thoughts create matter and that consciousness is primary because saying so is a form of scientific heresy that invites attack from a prejudice majority.
I assure you that these attacks are real. I never intended to get caught up in the conflict, but I have.
My computers and manuscripts have been confiscated numerous times. I never would have believed this could happen. There is nothing more stressful than armed agents storming your residence and confiscating your work. Only by court order have I been able to maintain this website for any length of time.
As we get closer to critical mass, we will see more desperate individuals attempting to enforce previous ignorance. The problem as I understand it is a difference in worldviews. Primitive ignorance tells us that people cannot be trusted and that reality is hostile and antagonistic to our welfare. These beliefs produce behaviors that seem to prove-out those concepts. If you understand holographic reality you are aware of the fact that negative beliefs are projected into matter and events. Thus, we have a world running down on the one hand and a newer, more accurate and much more advantageous paradigm emerging on the other hand.
In each person's personal life there is a conflict between the natural, authentic self and the self as defined by traditional science and psychology. This conflict is often reflected in the outer world. It is therefore important that you understand what is happening within your belief system and in the world. This is the subject of my first book, "The Solution..."
Science does not always provide one exact answer. Rather, science is a method of gathering information to determine the accuracy of a hypothesis. As more information is gathered, new insights are arrived at.
Problems only arise when we assume a previous hypothesis is beyond alteration and thus it is unnecessary to investigate further. This is what has happened to the entire field of science and civilization as a whole. We have arrived at a point in which people are emotionally invested in their opinions in a way that is similar to party division in politics.
People will defend their belief systems, and so it is up to you to interpret the information both intuitively in your own life and in terms of the authenticity of authors.
Have you ever experienced coincidences that seem to suggest that something more is going on than official science suggests? This can be explained if you are willing to consider a new scientific paradigm. There are many advantages to be gained for those who do.
Those who suffer INEXCUSABLE AUTHORITARIAN ATTACKS TO SILENCE THEIR WORK may have something others do not want you to know. This is precisely why you should read The Solution...
Click above to learn more
In light of the new science, the answer is simple. All these problems stem from the fact that we do not understand what holographic reality implies. These disagreements are so prevalent in our times because as a society we do not know that we each project our own hologram of reality.
Our civilization has not yet embraced holographic universe theory and is therefore unfamiliar with the implications of it. Each person is projecting their own reality, but they do not know that they are.  This creates confusion and lack of consensus as to what reality really is. Everyone thinks that there is only one reality and do not understand why other people do not see reality as they do. "Everyone is stupid," is what many resolve themselves to.
The majority of people in the world today think there is one world, yet there are as many holograms as there are people. This is why science and our society are so divided. This is why there are many theories of reality. It is why each person is certain that their view is the correct one. Each person is creating a personal version of reality by projecting their beliefs into a physical hologram via their brain and five senses.
You create your personal reality with your mind, consciousness, brain & five senses
Many problems are a result of mismanagement based on lack of understanding reality and how we each create the events in our life. It is critically important that everyone understand how the mind creates events, because we now recognize a profound method and means to dissolve global problems and achieve our goals.
Click above to learn more
You are in full control of everything because you create your life with your mind. When we are not aware of how we actually create events, we create haphazardly by default and we create many problems.
The same method that can solve world problems can allow you to achieve your dreams
When we see a problem we cannot explain, it means we are missing an important part of the whole picture. The world is not paying enough attention to the superior science and even less to the implications of that science. There are methods to solve problems and achieve goals based on this new science people are not taking advantage of.
Click above to learn more
C = Ef = M
All our problems can be explained very easily. Events are actually a physical manifestation of our beliefs, and this is the most important information we are missing. We create our environment by the thoughts we think. Realization of this alone can solve all our problems. C = Ef = M, tells us that consciousness is an electromagnetic field and electromagnetic fields form matter.
The ramifications of holographic reality philosophy entering the mainstream
Knowing this will revolutionize both civilization and human nature. It will change everything, including how we relate to others and achieve goals personally.
We are on the cusp of a transition so huge it will set civilization on a new track and lead to a multidimensional future we cannot even fathom. Most people, however, cannot make the leap of faith necessary to transform their world. They are living on a gold mine, but they cannot see the gold.
EN's Basics & Starting Point for Most Readers
UNIFYING PRINCIPLE How to Unite the World
Click above to learn more
Click Image for EN founder's video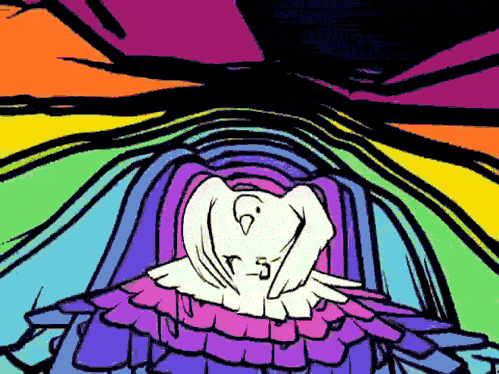 Click above to learn more
Consciousness is a State of Matter: MIT
A book I created to explain and clarify these concepts, while introducing you to my philosophy at a low cost to you.
At $3.99, this is your best option to test the principles in this website without spending a lot of money. I created the book for this reason, to help people that do not want or cannot spend a lot to get out of their difficult situations.
ePub (eBook)
Waste no time with this powerful guide. Get the single-most important key to liberate yourself from all limitations. Imagine a life in which you can do anything you want because you are no longer hindered in any way whatsoever.
The most important insight to put everything in life in perspective. The necessary key to freedom from restriction is revealed. Available in paperback also.
---
Link to Amazon: International 5 STAR Review:

Phoenix

Reviewed in the United Kingdom on March 9, 2020
Verified Purchase

---
You create your reality. When we make life difficult we miss the whole point.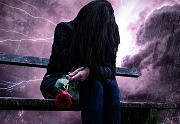 This is a very affordable book and great gift to help someone get out of a difficult life situation.
William Eastwood's best, with a simplicity that guarantees your success.
Acquire the knowledge necessary to create anything you want
Click above to learn more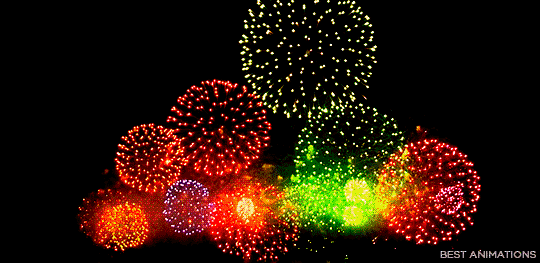 Primary article concludes here.
Holographic Reality: Events Are a Projection of Your Mind, Consciousness, Brain & Five Senses
© Copyright 2020, by William Eastwood
C = Ef - EQUATION: Origin and Meaning
ENDORSEMENT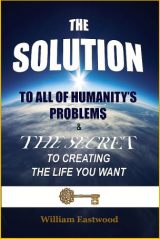 "We can literally change the course of civilization by lifting the race to a higher path through implementing the solution."
— Mario Fusco, TH.D., RS.D, B.S.c.
Here and now we have the power to work magic of such proportions we have never fathomed. Yet unseized, such power waits for us to claim it. It is of no use until we awaken to it. 45 year study. It is all here, in the solution!
NOTE: The content in this website is based on this book.
---
Categories: Holographic reality, Events are a projection of your mind, Consciousness projects physical reality, The brain projects reality & events through the five senses, David Bohm Holomovement, William Eastwood & David Bohm holographic universe, Solutions & methods based on holographic universe, Consciousness creates matter & reality, Your mind projects events, You create your reality quantum physics. Learn why here on our site and in EN books
Holographic Reality: Events Are a Projection of Your Mind, Consciousness, Brain & Five Senses
The world is not paying enough attention to the science and even less to the implications of that science. There are methods to solve problems and achieve goals based on this new science people are not taking advantage of.
I can highlight what needs to be done, and what we all need to learn.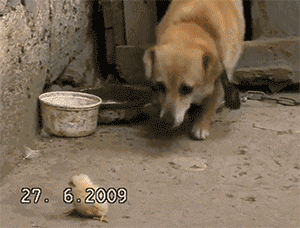 The concepts conveyed in this website are within these books.