---

Why Problems Can't be Solved:
Materialism Is a Myth, Darwin's Evolution Is Wrong and Sigmund Freud's Psychology Is False
---
Why can't our problems be solved?
How is materialism a myth?
Why is Darwin's evolution wrong?
How is Sigmund Freud's psychology false?
I will answer these questions now.
---
They can be solved, but not until we break the hold of collective gravity. Until we can conceive of an answer to any given problem the solution is not possible.
It is as if there is a force, like gravity, but in our own consciousness, that causes us to want to see the world as others do. This is an in-built propensity of consciousness that draws people together to form civilizations.
Because of this tendency it is difficult to rise above collective myth. Even when we recognize that a mainstream worldview is wrong, we still remain aligned with that worldview emotionally. Old worldviews are thus governing our psychology.
This is one of the reasons why we can't solve our problems. We just cannot seem to escape the influence of the collective consensus.
The paradox
Until we can conceive of an answer outside of collective myth, the probability of a solution fully manifesting is non-existent. And as long as we continue to perceive realty through collective myths, we cannot conceive of an answer.
Our free will is restricted. We only have free will to choose events that we have created internally.
45

EASTWOOD
45 years of research goes into every book
Click below to pierce the perceptual hold of collective myth or scroll down to learn more.
Because the world shares certain beliefs, they have a 'gravitational' pull. Even if we understand that we create our reality by what we believe, think and feel, we tend to operate according to a materialistic worldview and all that goes with it.
That worldview tells us that it is what we do rather than what we think that matters most. 
Materialism sees time and space as absolutes. Einstein's relativity has shown us that time and space are relative, yet as a civilization we still do not apply that realization to practical matters.
Scientists have used quantum mechanics to develop advanced technology, yet as a society we have not yet employed those same facts to generate a new and more factual psychology. It is time to do so.
All content, books and links on this site are based on or in agreement with the findings of quantum mechanics.  The concepts presented to you here are thus much more accurate and powerful than current psychology and standard self-help methods of achievement.
The world's most credible scientific evidence is right in front of us.
An explanation of how consciousness creates matter is inherent in wave-particle duality, the greatest scientific discovery of all time.

In his 1924 Ph.D. thesis and groundbreaking contributions to quantum theory, Nobel Prize winner, Louis de Broglie postulated the wave nature of electrons and suggested that all matter has wave properties. This concept is known as wave–particle duality, and forms a central part of the theory of quantum mechanics.
De Broglie's wave–particle duality is extended to all particles and the laws of nature. 
Does matter form the wave or does the wave form matter? It is pretty obvious what the answer is.
Your body's motion does not create the idea to move.
As all acts are preceded by an intent, be it on a conscious or subconscious level, all actions which form events are a result of information within the wave.
Undivided wholeness and amazing quantum tunneling psychology, for example, reveal that consciousness is not restricted by the laws of classical physics. You mind is connected to everything in the universe and can permeate any seeming barrier.
THE HOLOMOVEMENT & UNDIVIDED WHOLENESS
QUANTUM TUNNELING NON-CLASSICAL EFFECT
Click above to learn more
CONSCIOUSNESS IS A STATE OF MATTER: MIT
There are many other inaccurate and negative ideas about human nature and life that hinder and cause fear. It is impossible to stop creating problems until we are emotionally free of these collective beliefs.
Select 10. BOOKS in table of contents or scroll down.
---
STEP ONE: A VISION AND DESIRE.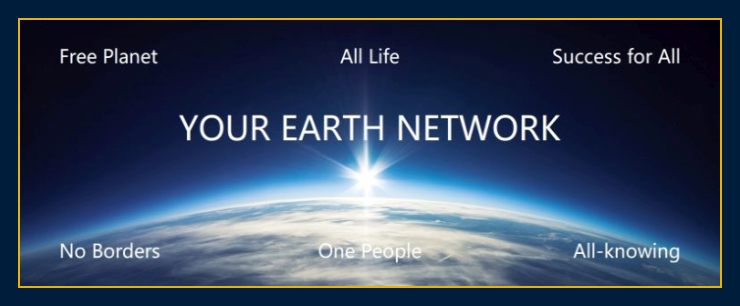 The original vision contained in a book William wrote early in life titled "The Dragon Slayer," was confiscated by the government, yet the energy of the vision could not be stopped. Despite millions of dollars spent on stopping him and extreme physical force, nothing could prevent this information from reaching the world. (See Dragon Slayer link below.)
STEP TWO: A BOOK OUTLINING THE NEW CIVILIZATION AND MEANS FOR INDIVIDUALS EVERYWHERE TO CREATE THEIR DREAMS.
"The Solution…" which was confiscated twice was rewritten twice and is now available. "The Solution…" provides the knowledge necessary for people to transform both their own reality and the collective world as we know it.
STEP THREE: CREATE FOUR FREE WEBSITES TO DELIVER THE KNOWLEDGE IN THE BOOK FOR FREE AROUND THE WORLD.
However, William rewrote his websites the first opportunity he had to do so. All four websites are a success and are available at this time. Together they represent over one hundred articles you can read for free to educate yourself.
---
FOUR SCIENTIFIC EDUCATIONAL SITES WITH ONE PHILOSOPHY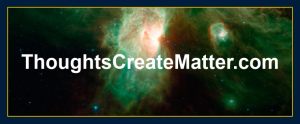 A singleAMAZING philosophy!
100's of articles!
4 EN websites!
They are meant to be used together.
Click between them!
STEP FOUR: CREATE AN INSTITUTION TO HELP CARRY OUT THE MISSION.
The new Earth Network.
STEP FIVE: CLEARLY ARTICULATE THE ORIGINAL INTENT AND MISSION STATEMENT.
This mission statement dates from the original created when the Dragon Slayer book was written.
---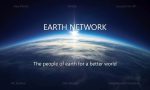 MISSION STATEMENT: Introduce simple concepts that can bring an end to suffering and conflict globally, transition humanity to a new era, transform public institutions and private lives, form a new field of science, and reform education systems globally.
All of this is happening now, right here.
STEP SIX: CREATE A NEW SCIENCE.
The knowledge that will launch William's plan is so profound that a new kind of science is required. The pages that outline the new science have premiered in early 2021. They are available to everyone for free on the four EN websites.
---
If the establishment refuses to change, we have the solution.
A new kind of science by EN represents science by the people and for the people, in which everyone equally qualifies to be a scientist and explorer of infinite realities created by and of their own consciousness.
Learn about the prospect of being an explorer of consciousness yourself on our affiliated sites and in EN books by William Eastwood.
STEP SEVEN: WRITE ARTICLES THAT CONNECT THE PHILOSOPHY TO CURRENT ISSUES.
On January 6th, 2021 William's search term "What Caused the Attack in Washington" was number one on the Bing search engine, allowing him to reach thousands of people with his solution on how to stop violence, division and other related problems.
STEP EIGHT: OUTREACH MISSIONS AROUND THE WORLD.
This step requires the help of many. An invitation is being posted on all four EN websites.
STEP NINE: LEAD THE WORLD OUT OF THE ILLUSION.
Advancing yourself helps many
---
---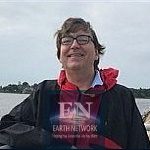 I advertised that I have the solution to all of humanity's problems.  The solution is is to be found in multiple locations. However, the book itself is primary.
The solution is in:
The books below ("The Solution…" in particular).
 Hundreds of free articles.
I am delivering the solution through a new field of science (below), hundreds of articles, and 11 books.
The Solution and website articles are based on my 45-year study.
---
From the upper echelons of the scientific establishment comes a completely new definition of reality and the human being. The most advanced physics in the world tells us that accumulated knowledge in all fields is based on a false premise.
---
Curriculum from grade school to university will need to be entirely overhauled. The end result will be a complete change in consciousness that will bring about a new human with entirely new ways of achieving goals and solving problems. The solution provides the blueprint for a new civilization and new human.
45

EASTWOOD
45 years of research goes into every book
What is stopping our evolution?
---
At any time, matter can be completely changed by the activation of conscious thought. Your environment is a product of your thoughts and feelings. By projecting the specific thoughts and feelings that embody your desires you can immediately being a process of change. You are in control of your experience.
---
I agree with David Bohm that a single individual can transform the world. If one person on earth is amazing, so is every single person on the face of the earth. Understanding on the part of many, therefore, can change the world as we know it.
---
If traditional science cannot give you answers we can. We will serve as the new arbiters of truth.
The Solution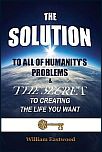 ENDORSEMENT OF "THE SOLUTION:" " We can literally change the course of civilization by lifting the race to a higher path through implementing the solution. – Mario Fusco TP.D, RS.D, BS.c
.
Thank You
We thank everyone that has made contributions, and those who have purchased books. We would not have been able to do it without you!
Delivering the message depends on your support.
The purpose of our websites is to provide you with all you need to know to be successful in all areas—in intellectual and spiritual knowledge, business, finance, health, love and relationships.
Due to Einstein's theory of relativity and quantum mechanics introduced early in the twentieth century, scientists have discovered empirically that the principles of classic physics could not be correct.
The collapsing wave function, for example, introduces an observer (consciousness) and explains how the energy state of unlimited probable events is transformed into a single physical particle we can observe.
The new science after Einstein accounts for all the successes of the older classic theory and for all the data that are incompatible with classic principles (fixed time-space constraints).
QUANTUM PHYSICS MIND-BRAIN MODEL
Previous science serves as the foundation for our civilization and is thus like a locomotive barreling down the tracks that will not be stopped. Therefore, even though a new factual science proves classical physics wrong, you will find endless attacks and rationalizations on the collapsing wave function discovery online. For this reason we point out the scientific studies and summaries you can trust that you may want to view.
COLLAPSE THE WAVE FUNCTION/MANIFEST
The collapsing wave function reveals mind-matter interaction which then leads to a new scientific paradigm, a new field of science, a new psychology and new and more effective methods by which to approach life and achieve goals. The collapsing wave function, for example, is evidence of thoughts (consciousness) manifesting, which then suggests a much easier way to create what you want in life, which is what we are providing you with here.
We give you a new psychology and methods of achieving goals.
Right here, right now, we are introducing a new field of science.
Click above to learn more
We must be aware of a problem in order to solve it.
---
Why we can't
solve our problems.
Scientific myths.
Materialism is disproven.
Darwin's evolution is wrong.
Freud's psychology is Fafse
Metaphysical philosophy is powerful fact.
Manifest what you
want in life.
To be free of the negative influence of collective ideas we have to fight like a warrior. Like the energy needed for a rocket to take off, the energy required to free ourselves is initially extremely high. But once we escape the gravitational pull of collective belief we can move as freely as a space craft that has escaped the gravitational pull of the earth.
Click above to learn more
CONSCIOUSNESS IS A STATE OF MATTER: MIT
The majority are hypnotized by their beliefs.
The problem may be greater with professionals.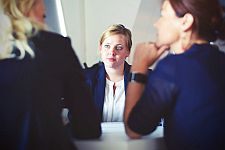 In fact, the problem is greater for those who are plugged in to mainstream society, as is the case when we have strong educational and professional alliances.
It is also true that children and the elderly, being less focused in the thick of things, have less influencing them, and less 'responsibility forced upon them' to see things as others do, and are less constrained in this regard.
The problem is therefore greatest where most people would expect it to be the least. The authorities we have been taught to trust and look to for answers are often the most heavily influenced by this social belief 'gravity' that causes them to remain stuck within a narrower circle of accepted beliefs, even if those beliefs are outdated and disproven.
---
"Great spirits have always encountered violent opposition from mediocre minds."
— Albert Einstein
---
It may be the scientific establishment's job to inform us as to the nature of reality, but that has not happened in the past. Because of what I just mentioned as well as a host of other factors, intellectuals and professionals are keeping their alliance with the past generation's worldviews.
This is one of the reasons why we can't solve our problems.
Worldview addiction
The scientific establishment is so afraid of the proposition that mind could form matter that they offer no opportunity for scholars to discuss it. The question is taboo. Hostility against anything outside the boundaries of the established scientific paradigm of materialism is so strong that great effort is made to uphold the illusion of materialism.
Many scientists feel so threatened by the idea that mind could form matter that evidence in support of the idea is not passively rejected, it is actively pushed away. This internal conflict is cognitive dissonance.
Most scientist confuse materialism with science itself. Yet dozens of physicists embrace the idea that consciousness could be fundamental in the makeup of reality.
What the hospitals, courts, politicians and media in your community say and do is still based on a 16th century scientific paradigm of a mechanical universe.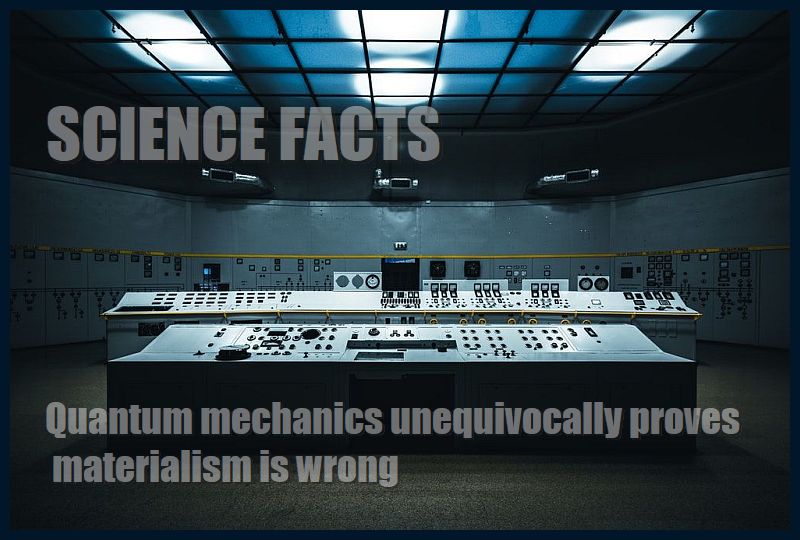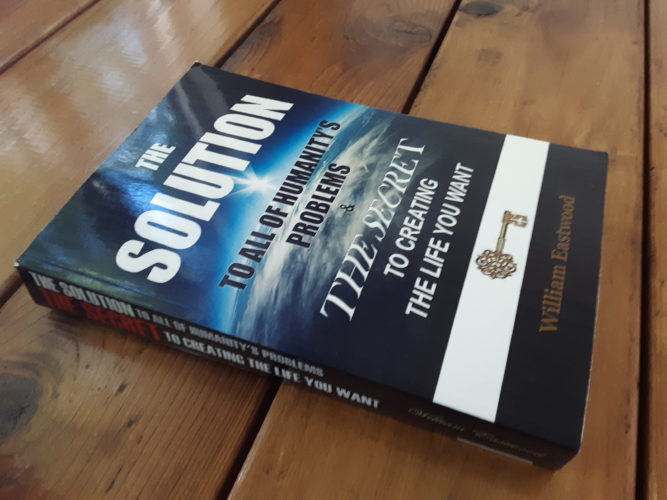 "The Solution..." explains and clarifies further.
ENDORSEMENT
"We can literally change the course of civilization by lifting the race to a higher path through implementing the solution."
— Mario Fusco, TH.D., RS.D, B.S.c.
.
Here and now, we have the power to work magic of such proportions we have never fathomed. A culmination of a 45-year study and application. We must recognize the fantastic power we possess and learn to use it constructively. Such power waits for us to claim it. It is of no use until we awaken to it. A highly controversial book. Open your mind now!
It is all here, in the solution. 424 pages.
The content of Earth Network websites is based on this book.
Click above to learn more
Progress in all areas depends on scientific acceptance

Official rejection of the new paradigm gives the medical establishment, psychology, treatment professions, the educational establishment and mainstream media a strong instruction to ignore the ramifications of quantum mechanics.
The majority of scientists and hence the whole world assumes that all living things are biological machines. At their core, all people, domesticated animals and plants are mechanical, finite, purposeless and created by chance.
---
 "The difference between genius and stupidity is that genius has its limits."
– Albert Einstein
---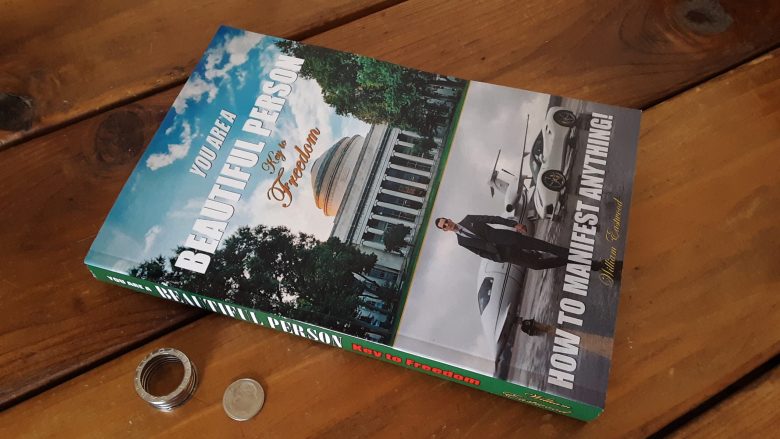 45

EASTWOOD
45 years of research goes into every book
EVERYTHING YOU NEED TO CREATE THE LIFE YOU WANT!

Reveals how you can manifest any reality you desire.
.
.
Paperback / eBook DIRECT FROM MANUFACTURER - most reliable source -fastest delivery - lowest price
Click above to learn more
Civilization is in an existential crisis
School shootings, political dysfunction, the cold war with Russia, and every other problem persist only because we are using the wrong map. Because we interpret reality through the lens of a 16th century materialistic paradigm we have therefore failed to discover the solution to these problems.
Very few universities around the world are willing to research the idea that thoughts may create reality despite compelling scientific evidence from multiple sources; a collaboration of scientists globally, being a case in point.
Meta-analysis of studies world-wide provide empirical evidence that thoughts affect the global atmosphere.
Despite the trillion to one odds against chance, the combined findings of these scientific studies are rejected by the powerholders of the orthodox scientific establishment.
The PEAR research program at Princeton was shut down as a result of false claims by the official establishment which claimed that:  "…PEAR started from an idealistic assumption, ignored the laws of physics and had no basis in reality."
Saying that the whole program was a fraud because it had no basis in reality is like a 16th century scientists making an official proclamation that the hypothesis that the world is round has no basis in fact and is therefore fraudulent.
---
"Reality is merely an illusion, albeit a very persistent one."
— Albert Einstein
---
The 16th century paradigm is a trap
Consciousness is not an accidental byproduct of a mechanical universe. The brain's components are not a result of an overall competitive and mechanical reality. If you believe such things you take a great risk.
You know how little politicians can achieve while in a competitive mode, so how is it that life evolved consciousness through competitive systems? The entire notion of orthodox science is absurd. To adopt the same operating program is to resign yourself to a similar fate.
If you want a life filled with happiness, love and freedom, you need to purge these hidden programs. This can be done by recognizing the errors I am pointing our here. Initial recognition is on an intellectual level, but true release is emotional. After that it takes time for new faith and hence effective positive thinking to displace old programs in the mind.
Love is not simply the byproduct of brain activity, and nature and human life is not accidental and purposeless. The brain does not produce consciousness, consciousness produces the brain.
---
"What is right is not always popular, and what is popular is not always right."
—  Albert Einstein
---
Look at what quantum mechanics is telling us and connect the dots. What the world's top physicists have discovered is truly astounding.
---
"The mediocre mind is incapable of understanding the man who refuses to bow blindly to conventional prejudices and chooses instead to express his opinions courageously and honestly."
—  Albert Einstein
---
Science has a responsibility to humanity as a whole
The current scientific bias I have brought to your attention prevents humanity's advance. This closed-minded ignorance and stalemate then extends into politics and human relations, and ultimately threatens civilization itself.
What we need now
What we need individually is faith and belief in our own self and nature. Because we have separated from our inner source we need knowledge to find our way back to trust of self and our nature. Abandoning logic is not the proper way to faith.
The danger of abandoning logic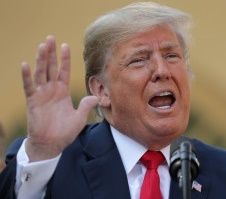 Increasingly radical views in the U.S., as well as terrorist ideologies abroad, are a result of the failure of science to validate consciousness and spiritual reality. Fanatics and terrorists reject science and reason itself for this reason.
Science represents logic. If science, which represents logic, has failed them, in their eyes, logic itself has failed. One then merrily proclaims you should accept "an alternative truth."
The election of Trump in the U.S. is a result of the same phenomena underlying the formation of cults, extremist religions abroad and terrorist ideologies. Cults are based on worldviews that reject logic. They accept blind faith and emotionalism devoid of intellectual/logical scrutiny.
It does not matter if you tell seven lies a day, your followers do not care. They create their own seeming "facts" to fit their agenda.
When science fails by forcing Darwinism on people, those people end up rejecting science. They turn away from it and logical thought because in their minds if believing in Darwinism is equated with being 'logical,' then they don't want anything to do with being logical.
Science it thus not only promoting ignorance, it is promoting global conflict and threatening civilization by influencing millions of people to turn away from logic and reason they believe has failed them.
To those people I say, "logic has not failed you," only the myths of old science have. True logic is to escape the myth and look at the facts that quantum mechanics is telling us.
I urge you to be logical and to look at the facts. The truth is amazing. By wholeheartedly accepting and embracing it you can move beyond all the limitations the world lives by. You can flush out any residual concepts from archaic science and religion through your alliance with the light of truth. Let the sun of truth and positive emotion cast its light on your whole inner and outer being and life. Insist on it.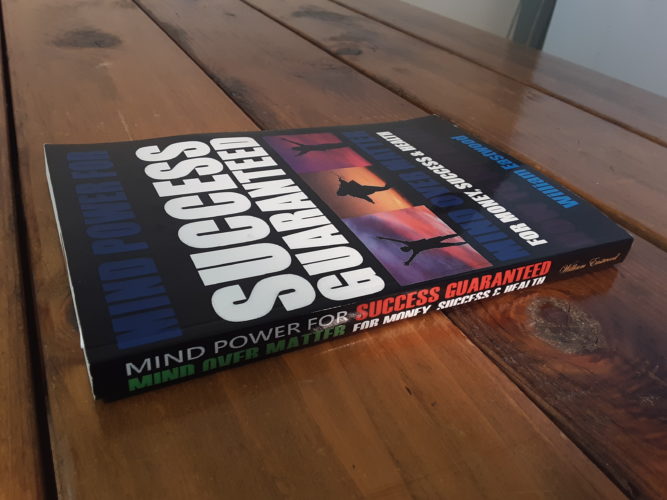 45

EASTWOOD
45 years of research goes into every book
BE WHO YOU WANT TO BE OVERNIGHT
The principle of selecting probabilities is based on the most credible and advanced science in the world ― Einstein's relativity, David Bohm's "holomovement," and "many-worlds interpretation" of quantum mechanics.
.
.
Paperback / eBook DIRECT FROM MANUFACTURER - most reliable source -fastest delivery - lowest price
Click above to learn more
How to apply a new worldview
You must apply your new knowledge, and this means you may need to rescript and reprogram yourself. The new worldview implies new ways of doing things.
These new ways of achieving goals and desires are probably the opposite of what you were taught. But they work.
Flood your mind with positive thinking and refer to my daily guidance page to free your mind of old programs. You are free to think what you want and hence you are free to create the life you want.
Making a new worldview work for you
To fully take advantage of the principles of conscious creation it is advisable to adopt a new baseline in the manner in which you relate to reality. To make the metaphysics work as it was meant to we need to  automatically think in terms of attracting probabilities in simultaneous time.
A PERFECT HOLIDAY GIFT: SPREAD THE JOY!
This is an ideal gift because the first thing is says is "YOU ARE A BEAUTIFUL PERSON." What it gives is priceless — joy, acceptance, freedom, love, happiness & knowledge. The holidays are here, send them more than a card. Make a statement and moment that will last a lifetime and will never stop improving a life. Or heal many lives any time of year.
Simply enter the address of the recipient(s) when you order and it will be mailed to them. Do all your shopping in advance and change many lives for the better.
---
Waste no time with this powerful guide. Get the single-most important key to free yourself  or another from all limitations. No more hard work, make life fun.

With a magic genie inside you, anything is possible.
Open to any page, read a few lines & that's all you need to do to transform your day and life..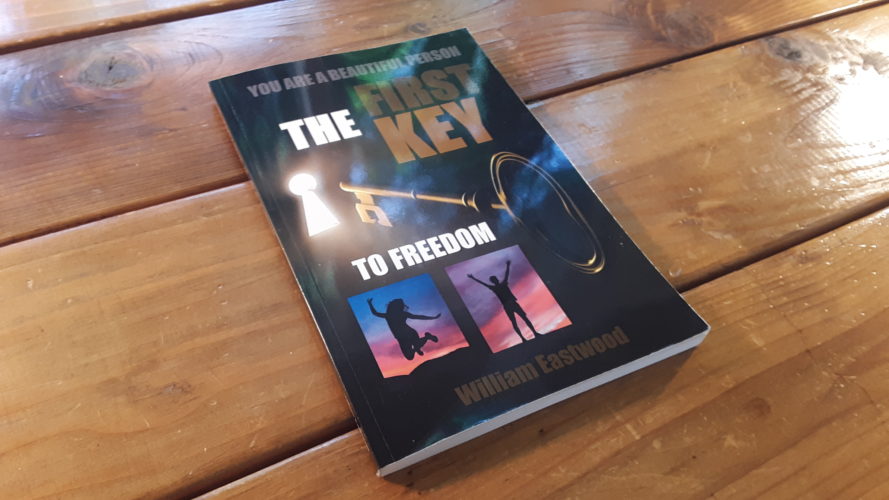 Amazon: International 5 STAR Review:
I have read many reviews on many books which rave about the content. However, this is the book which sets it all out: scientifically describing how we create reality. Go on ,I dare you, pick it up and read it...you won't, no can't , be left in the same place when you have finished it. Essential information is contained within. You have been warned!!
---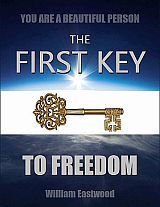 eBook version is even less ($3.99).
---
The human race will be saved!
---
A new unifying principle is the only solution to save humanity from the potential destruction that exists at this time in history.
Our very survival is now at stake, and that is why I am grateful that I can help at this time to make a difference and help to move the human race in the most beneficial direction possible.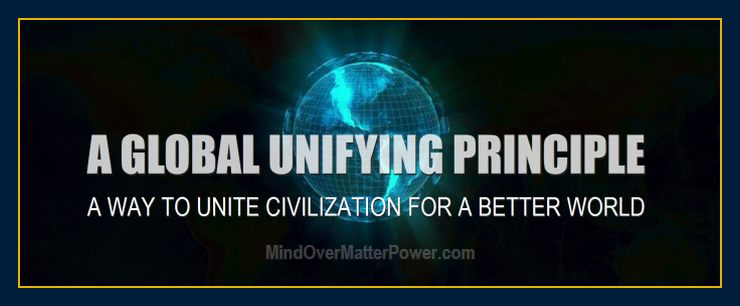 A highly recommended article.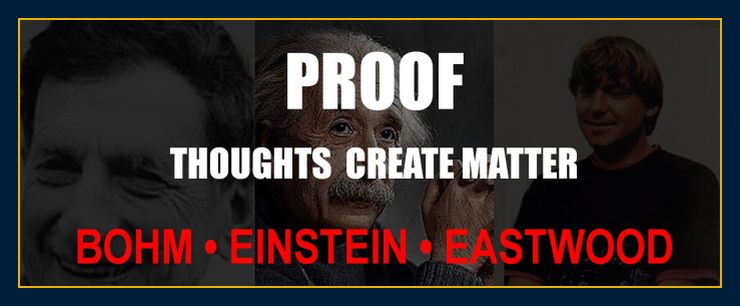 Eastwood founded the Altruistic Movement (below).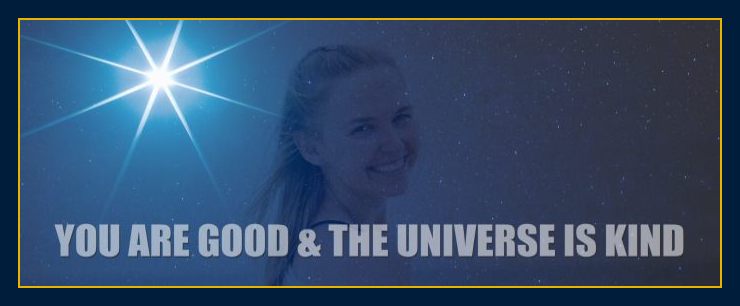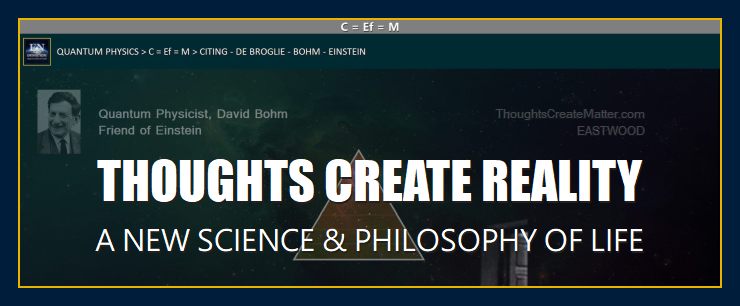 45

EASTWOOD
45 years of research goes into every book
What happened?
---
There are many problems in the world today
---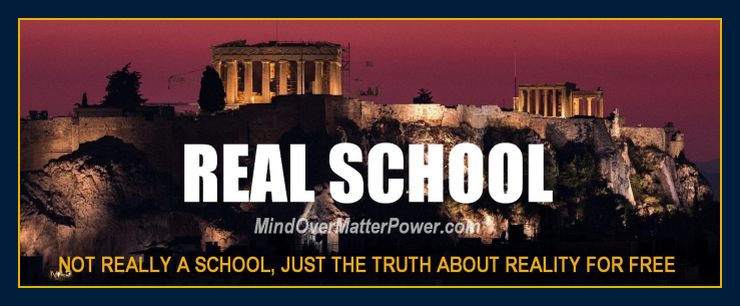 TRANSFORM AND IMPROVE YOUR LIFE IN EVERY POSSIBLE WAY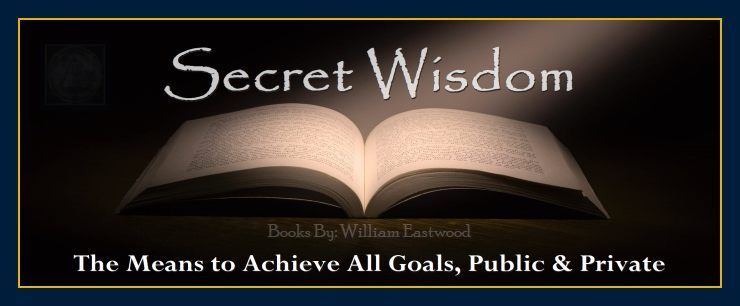 If you wish to go to the next level and support the improvements that my work is bringing to the world, take a book with you.
---
Help to put an end to starvation in the world... children suffering... human rights violations... conflicts and more by buying a book. (see: EN mission statement).
When you buy a book, consider it a donation helping people around the world (see: Mission Great Civilization).
---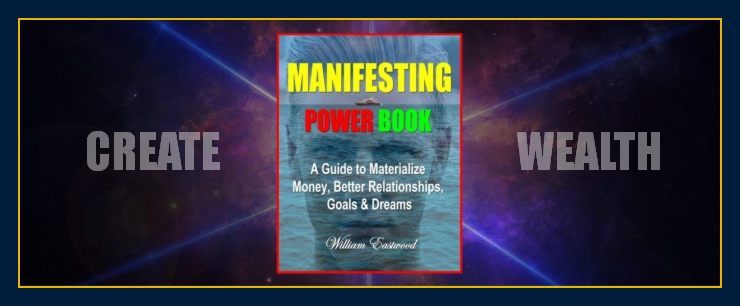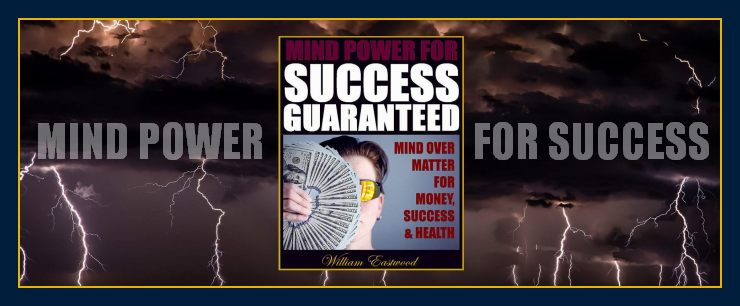 If you are unable to afford a book, the daily affirmation page can get you started on your way to materializing all your goals and aspirations.
Affirmations are the science of reprogramming the mind for success. Everything we have been taught is wrong, yet our beliefs and thinking habits often resist our efforts to change them. This is why our affirmation science is needed. We are providing what the people of the world are asking for.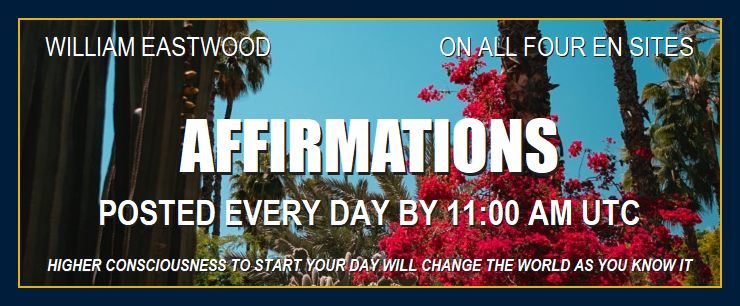 Click on the spinning globe at the top of any page to go to the day's affirmation page.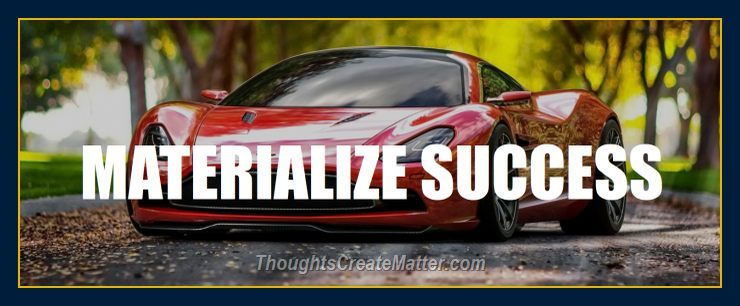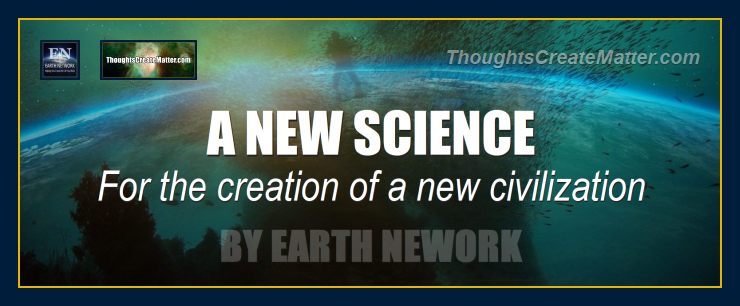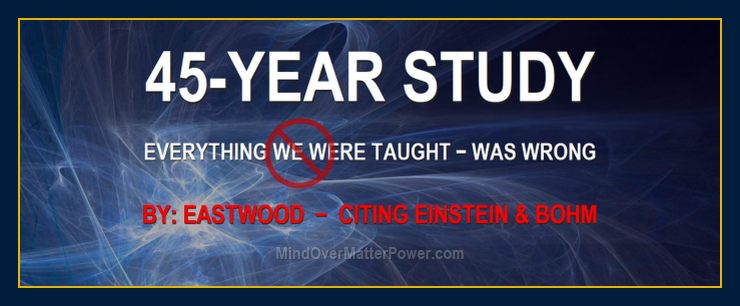 Even if the establishment refuses to change, we have the solution.
---
Click above to learn more
---
Eastwood founded the Altruistic Movement (below).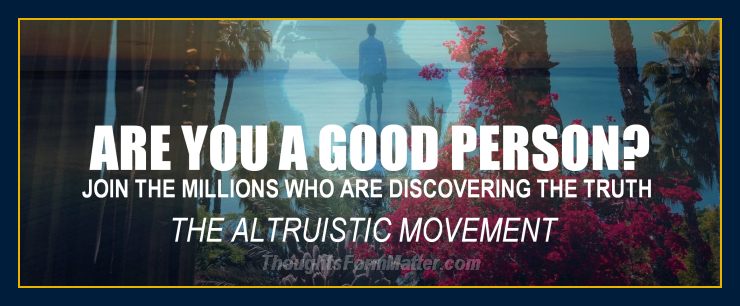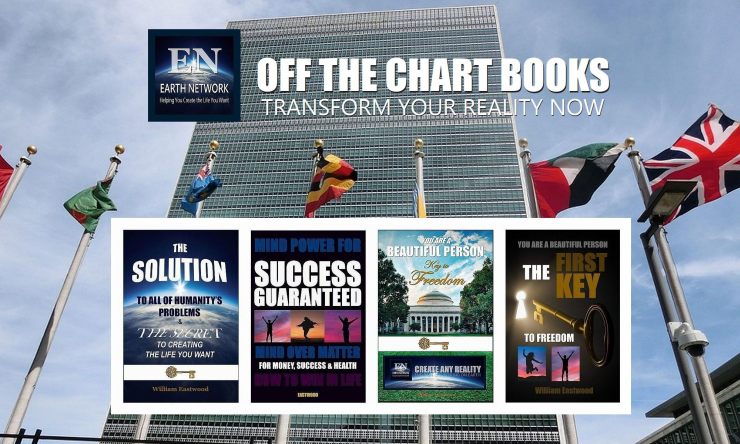 WILLIAM EASTWOOD
Author of Earth Network articles and books.
"I appreciate people supporting my work because I paid a high price to be the first to bring this knowledge to the world.

What do you want to create? Eastwood's methods of achieving goals are based on new scientific paradigm of University of London physicist David Bohm, a former protégé of Einstein's and over 45-years of research and application. These methods work. Begin now to create the reality you have only dreamed of with William Eastwood as your guide.
There is an amazing story behind this site and books. There are huge changes taking place in the world. The forerunners are running up against those barriers that prevent progress in the world.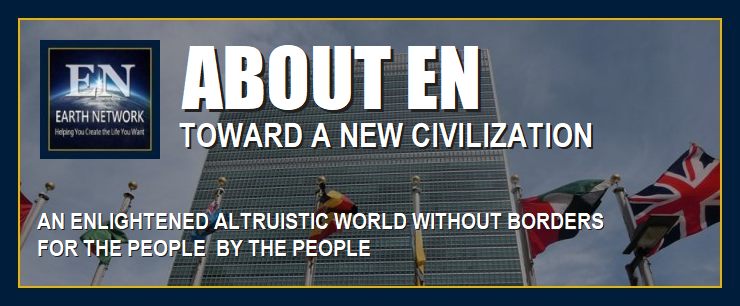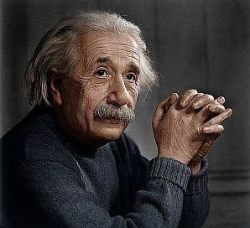 "Great spirits have always encountered violent opposition from mediocre minds."
― Albert Einstein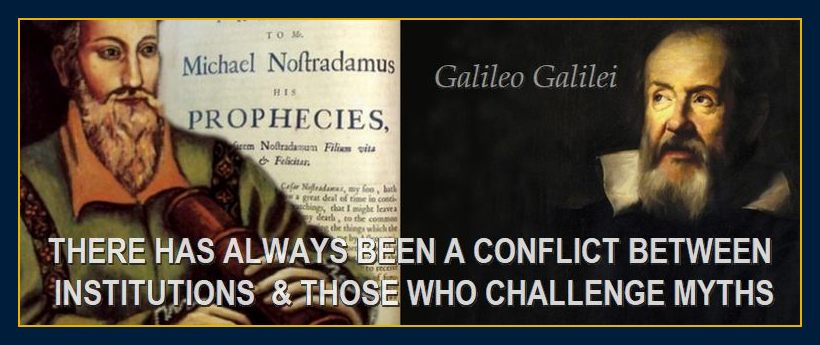 My story is success against all odds. ThoughtsCreateMatter.com is awakening humanity.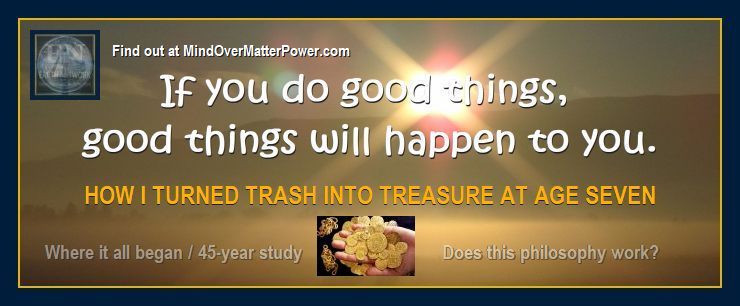 Our ThoughtsFormMatter.com website has also has important articles.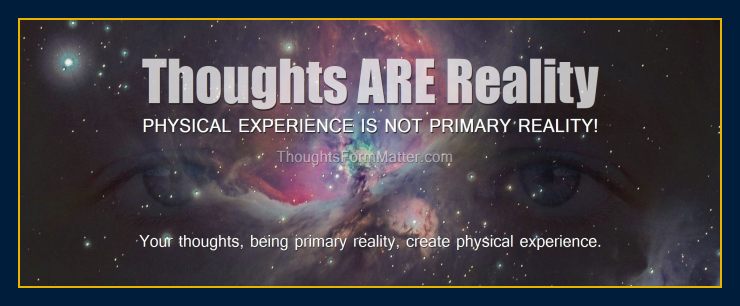 Your senses project your reality and then perceive that reality.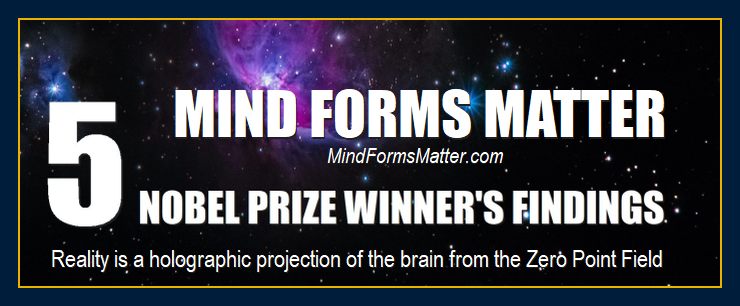 TWO OF 12 POPULAR BOOKS BY WILLIAM EASTWOOD
    
THE FIRST KEY: $3.99 

Phoenix

International 5 STAR Review:
Verified Purchase

Paperback / eBook DIRECT FROM MANUFACTURER - most reliable source -fastest delivery - lowest price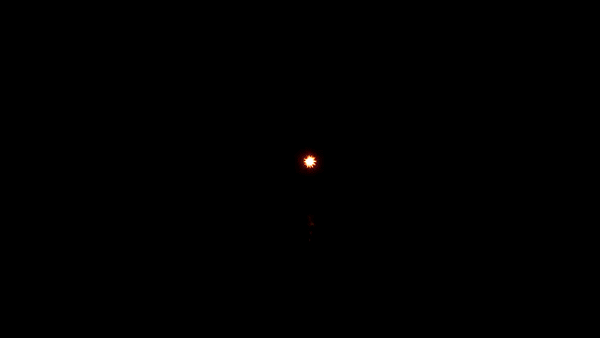 Why Problems Can't be Solved: Materialism Is a Myth, Darwin's Evolution Is Wrong and Sigmund Freud's Psychology Is False
Copyright © 2019, 2020, 2021 By: William Eastwood
Primary article concludes here.
---
FOUR SCIENTIFIC EDUCATIONAL SITES — ONE PHILOSOPHY
A singleAMAZING philosophy!
100's of articles!
4 EN websites!
They are meant to be used together.
Click between them!
Click below for list of articles.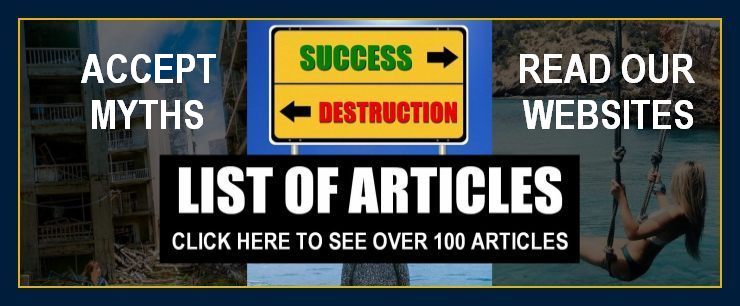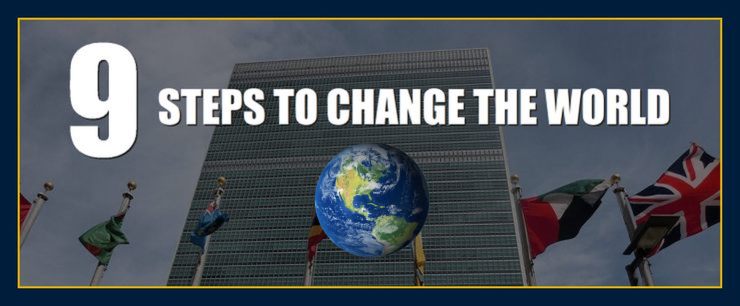 Thoughts Create Matter Links
Why Problems Can't be Solved: Materialism Is a Myth, Darwin's Evolution Is Wrong & Frued's Psychology Is False
---
Categories: Are Scientific Facts & Materialism Wrong? False Theory of Evolution. Darwin & Freud are wrong. Disproven mainstream science worldview & materialism are false. Is Sigmund Freud's psychology wrong & proven incorrect? How do my thoughts create & form matter and reality? Can thoughts create reality? Knowledge is power. Educate yourself. Click on our site or books.
Are Scientific Theories Wrong?
Free yourself from hindering myths. Scientific facts, materialism are wrong. Darwin's Theory of Evolution is false. Freud Disproven.
When you take the time to release these beliefs within, you become more powerful, happier, and more able to manifest what you want in life.
The concepts conveyed in this website are within these books.