---

Do Thoughts Create Matter? Does Consciousness Create Reality?
---
Do my thoughts create matter?
Does consciousness create reality?
Do my thoughts and consciousness create my reality by creating a hologram?
I will answer these questions now.
---
Yes, your thoughts create matter and you are inside of a hologram created entirely by consciousness. Consciousness creates your reality in all its aspects!
Both thoughts and matter are electromagnetic energy. Your beliefs, thoughts and emotions are generally a lesser intensity of electromagnetic energy. When they reach a high level of intensity they manifest as a solid following an inner algorithm. Physically solid events are actually holographic projections of energy being projected, created and destroyed at the speed of light. Your mind is doing the projecting, and that is the miracle of creation.
You are god-like in your ability to create physical matter and the events of your life.
The fact that your environment is a holographic projection of your brain and five senses explains part of the mystery as to how consciousness and thoughts create matter and physical reality. So yes, your thoughts create matter and consciousness creates your reality by creating a physical hologram. As your mind projects scenes in dreams, the mind projects your physical environment in the same basic way.
It is not that reality is not real, it is that we must redefine reality.
Our civilization is on the brink of the greatest transformation ever, and you can be a participant. The discovery of the absolutely amazing truth will liberate us from our personal and social problems. We will be lifted into a new reality unlike anything in history.
Click above to learn more
CONSCIOUSNESS IS A STATE OF MATTER: MIT
---
While most people know that a hologram is a three-dimensional image projected into space with the aid of a laser, few of us realize that what we see around us is our own holographic projection.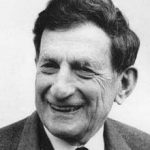 Quantum physics holographic universe theory originated with two of the world's most eminent thinkers ― Stanford neurophysiologist Karl Pribram, and University of London physicist David Bohm, a former protege of Einstein's..
Quantum mechanics deals with facts, plain and simple, yet as a civilization we still do not base anything but technology on these facts.  The books and articles you will find here do, however.
---
"Everything we call real is made of things that cannot be regarded as real. If quantum mechanics hasn't profoundly shocked you yet, you don't understand it well enough."
― Neils Bohr, Nobel Prize winner father of quantum mechanics.
---
Quantum physics is simply the study of life. It only seems strange because our civilization is completely ignorant as to the true nature of reality.
Quantum energy is consciousness. Consciousness not only forms its substance into personality, events, matter and reality, it does not obey the local laws of the mechanistic paradigm on which our civilization is based.
Where do the hundreds of TV programs go when your TV is turned off? They are everywhere. The earth is blanketed by radio and TV signals. When you want to watch a particular television program, you do so by selecting a specific signal on your TV.
In the same way, the universe is composed of infinite signals which I call "probabilities." Through your beliefs, thoughts and emotions you select probabilities in the same way you select a TV program. Instead of using a TV you use the physical brain as a receiver to pick up the proper signal. Through the brain you then project that signal onto the grid of time-space by forming a hologram representation of your thoughts with your five senses.
Thoughts can and do create matter despite what anyone tries to tell you to the contrary.
How can everyone be wrong?
---
In the same way anyone thinks they are right — cognitive dissonance. They see what they want to see.
Because our thoughts create our reality, the thought that our thoughts do not create our reality creates our reality. Not only are our beliefs projected into events holographically, but they also filter our perception, which is why people are always convinced they are right. Our civilization is hypnotized by the strong belief that our thoughts do not create reality. But…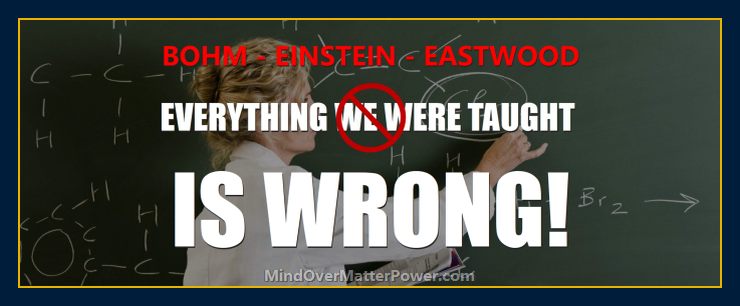 How can the experts and scientists be wrong?
---
To understand the "authority" of this site and the power of collective hypnosis, click FAQs below. Otherwise you may never understand our credibility.
Click above to learn more
QUANTUM PHYSICS MIND-BRAIN MODEL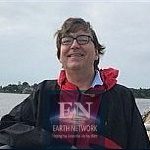 EVERYTHING WE ARE EXPECTED TO BELIEVE AND WERE TAUGHT IN SCHOOL IS WRONG!
Our civilization, mainstream science and psychology believe that reality exists as a concrete objective physical world existing outside of the self. Holographic reality explains otherwise. Our eyes project the ideas we form from energy into the grid of physical reality. Our bodies create a sense of touch, words and sounds in the same way.
Our methods of achievement are based on a false premise, as is our economic system and all other models on which our institutions are based.
At any time, matter can be completely changed by the activation of conscious thought. Your environment is a product of your thoughts and feelings. By projecting the specific thoughts and feelings that embody your desires you can immediately being a process of change. You are in control of your experience.
If the establishment refuses to change, I have a solution (below).
Your senses project your reality and then perceive that reality.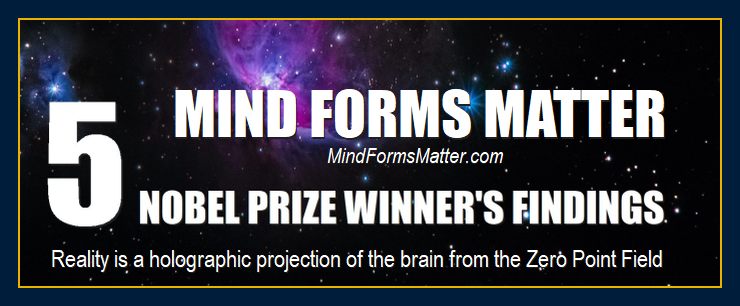 Click above to learn more
Our problems are meant to force a global paradigm shift into a fantastic new period of social advance and personal fulfillment.
— William Eastwood
Article resumes.
You have freedom to create almost any reality
Once you get to the point where you realize that your beliefs, thoughts and emotions create your reality via holographic projection, you realize the power you have over events. This knowledge that thoughts create matter gives you encouragement and allows you to change your reality, eventually freeing yourself from limitations.
If you are to create what you want in life you can do so. The methods are simple, but you must learn and apply them properly. Your beliefs, thoughts and emotions create your reality. By managing these three elements you can change your personal experience to bring it in line with what you want your life to be.
Click above to learn more
---
Why are we working too many hours?
Why haven't ordinary people been able to achieve their dreams and live their passions?
Why haven't diseases been wiped out?
Why are so many people in the world divided in their thinking?
Why is so much attention being given to what is wrong with people?
We have lost all sense of responsibility for our thinking because we have been taught that our thinking does not matter. Off we all go to work, all the while thinking negative thoughts and dwelling on our problems and other people in the world that we blame for the world's problems.
When we are not aware of how we actually create events, we create haphazardly by default and we create many problems. We dwell on people who seem to prevent your forward progress and in doing so that is what we create.
Even when we realize that we create our reality with our thoughts, we still sometimes dwell on people who bother us. Habits and attitudes can be changed, but determination and effort are required. You have to be willing to do the work if you want to get the best results. If you are willing to do that, I can help you.
Our civilization has in the past thought that matter forms ideas, but it is just the opposite. Ultimately, everyone will discover that the events they experience are holographic projections; manifestations of "past" thoughts.
I know that you have had unexplainable experiences in your life. Things that make no sense within the context of the accepted scientific paradigm.
I have studied the paradigm that is accurate my entire life. It is all I have ever known. There is nothing to be afraid of. The entire universe is of good intent. Reality is itself is positive and cooperative.
Until you understand that your thoughts from your reality you do not understand the power and control you have over events. This is the reason for the frustration, failures and depression that runs rampant in our times. It is any creature's right to feel a sense of natural power and control over events.
When you understand your power over reality, life changes. You then have the advantage that others who are close-minded refuse. There is a lot to learn. If you have been around for a long time you probably know how difficult it is to stay balanced and positive in a world that often buffets you around with drama and problems. Maintaining a positive attitude alone can be a great challenge for many people.
Creating your reality is like maintaining a positive state of mind yet not missing the negatives. You have to see the negative but not focus on it. Is a challenge. There is a lot to learn. There is an entire paradigm of knowledge and skills associated with the science and art of manifesting your reality. We just do not go off and think of positive thought and then live happily ever after. It can and ideally does work that way, but not usually.
45

EASTWOOD
45 years of research goes into every book

THE FIRST KEY: $3.99 United Kingdom international review in 2020.

Reality is ongoing
The source of the universe is in the thrust that underlies our impulses. It is not in the past, it is within us. We are the universe. As we learn, the universe learns. The universe is alive.
Even the material world is composed of atoms which have consciousness within them and are an expression of Conscious Energy Units (CEU's).
45

EASTWOOD
45 years of research goes into every book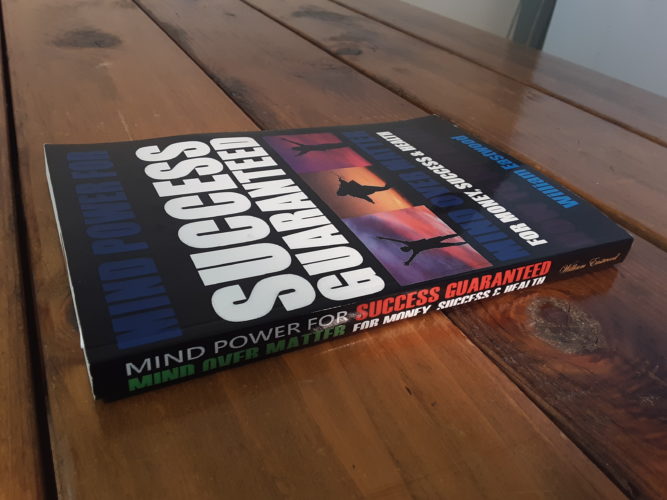 ---
Thoughts are energy and energy cannot be destroyed. Thoughts create Consciousness Energy Units (CEUs). Like seeds, CEUs possess their own impetus for growth and materialization. CEUs continue to exist and pass through inner levels of consciousness to create pre-matter within and below the subconscious.
On the deepest level, CEUs activate a universal algorithm that exists in all consciousness. When sufficient energy is accumulated, CEUs form into matter according to the pattern your originating thought-forms have imbued them with. This process is as natural as water turning into ice.
In scientific terms, after you have a thought it will activate a natural algorithm that exists within all Conscious Energy Units (CEUs).
The algorithm creates the holographic equivalent of the unique properties of the thought, visualization or emotional pattern you have imbued it with when thinking it.  That pattern contains a natural impetus and will attempt to replicate itself in all possible ways, such as in the alteration of an event, such as a positive emotion modifying a dreaded encounter, or by producing a brand-new physical event in which desires can be expressed and experienced. Read more…
---
The unveiling of the great secret of life is upon you. The mystery of life is about to be solved. Now you will know the truth and the mystery will be unknown to you no more.
Are you an actual dimension of reality? Are you a part of the one unbroken energy movement that is eternal? Do you create time and space? The answer is as profound and amazing as you are.
Behold the true nature of the self. Because each person alive on earth is projecting their own holographic reality, each person is a separate dimension of existence. Your own identity is a dimension of existence. To read more on this subject, click below.
---
Are Consciousness & Matter
the Same Thing?
What Are the
Scientific Facts?
Does Mind Create Reality?
Is There Proof
Thoughts Form Matter?
Quantum Physics.
Consciousness Creates Reality
---
The human race will be saved!
---
A new unifying principle is the only solution to save humanity from the potential destruction that exists at this time in history.
Our very survival is now at stake, and that is why I am grateful that I can help at this time to make a difference and help to move the human race in the most beneficial direction possible.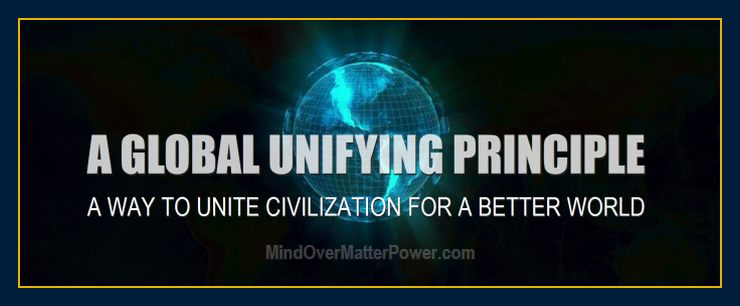 A highly recommended article.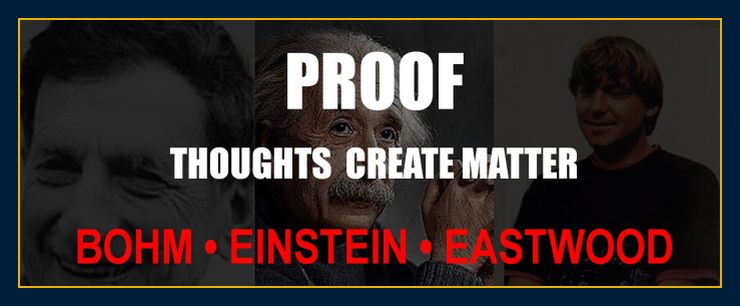 Eastwood founded the Altruistic Movement (below).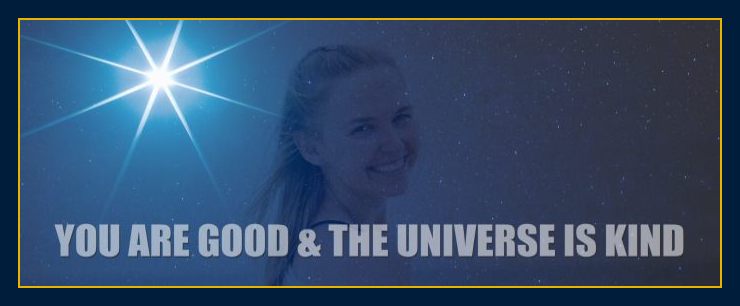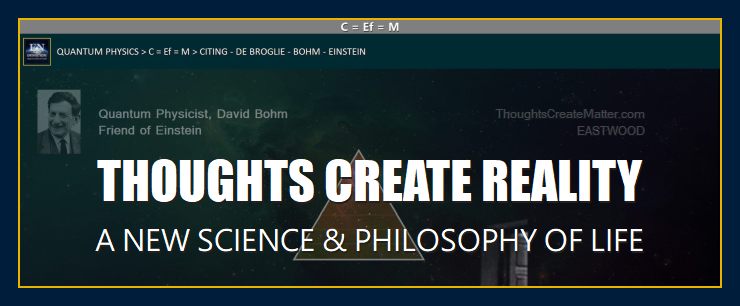 45

EASTWOOD
45 years of research goes into every book
What happened?
---
There are many problems in the world today
---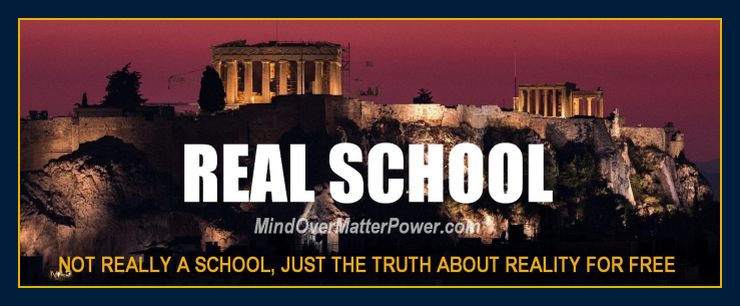 TRANSFORM AND IMPROVE YOUR LIFE IN EVERY POSSIBLE WAY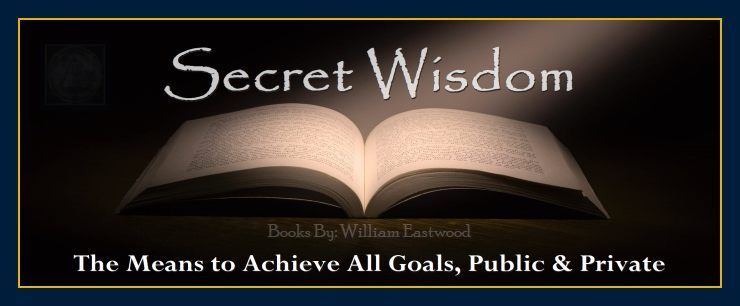 If you wish to go to the next level and support the improvements that my work is bringing to the world, take a book with you.
---
Help to put an end to starvation in the world... children suffering... human rights violations... conflicts and more by buying a book. (see: EN mission statement).
When you buy a book, consider it a donation helping people around the world (see: Mission Great Civilization).
---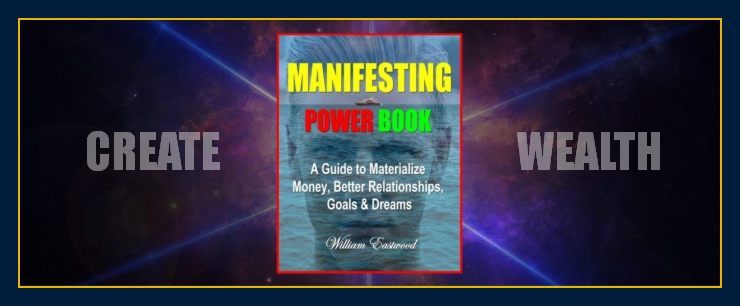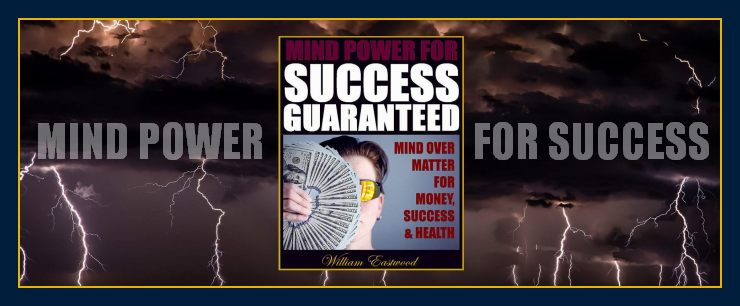 If you are unable to afford a book, the daily affirmation page can get you started on your way to materializing all your goals and aspirations.
Affirmations are the science of reprogramming the mind for success. Everything we have been taught is wrong, yet our beliefs and thinking habits often resist our efforts to change them. This is why our affirmation science is needed. We are providing what the people of the world are asking for.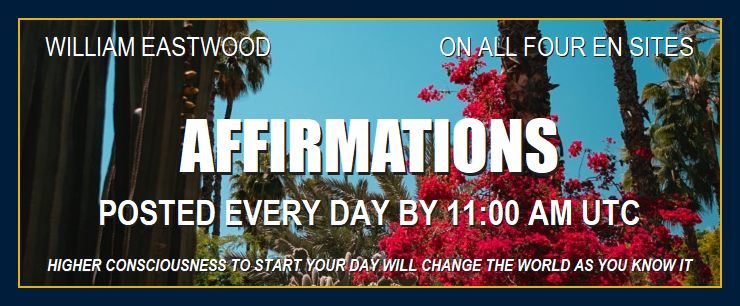 Click on the spinning globe at the top of any page to go to the day's affirmation page.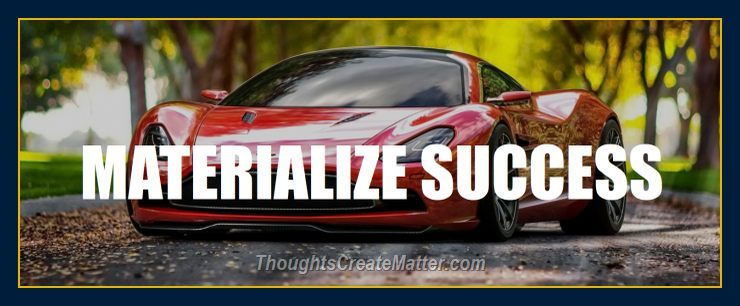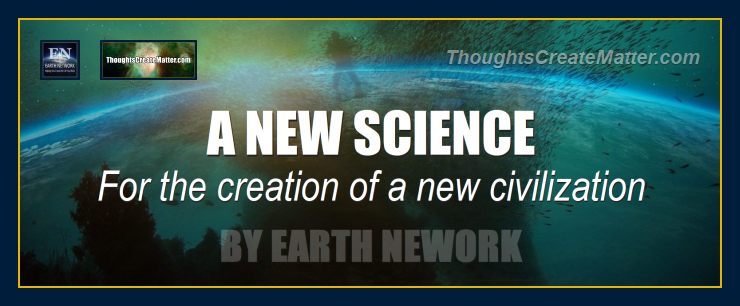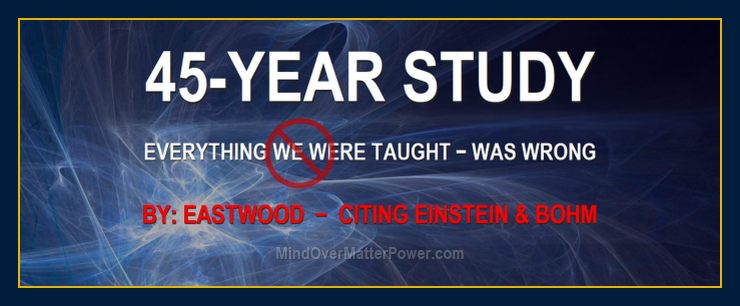 Even if the establishment refuses to change, we have the solution.
---
Click above to learn more
---
Eastwood founded the Altruistic Movement (below).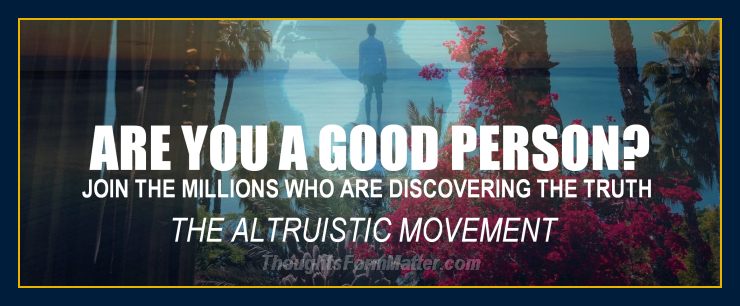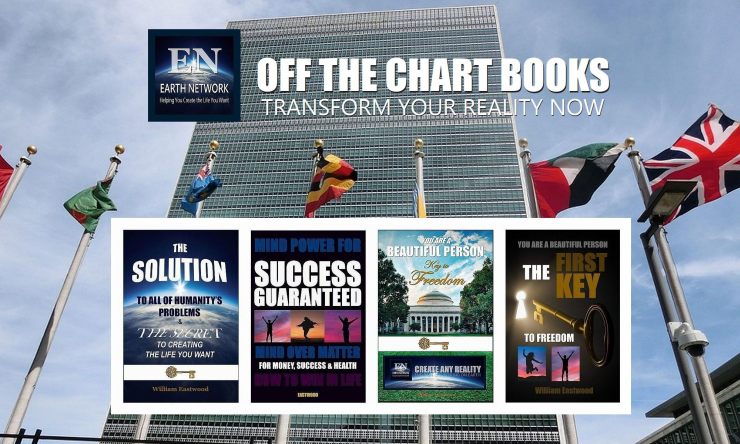 WILLIAM EASTWOOD
Author of Earth Network articles and books.
"I appreciate people supporting my work because I paid a high price to be the first to bring this knowledge to the world.

What do you want to create? Eastwood's methods of achieving goals are based on new scientific paradigm of University of London physicist David Bohm, a former protégé of Einstein's and over 45-years of research and application. These methods work. Begin now to create the reality you have only dreamed of with William Eastwood as your guide.
There is an amazing story behind this site and books. There are huge changes taking place in the world. The forerunners are running up against those barriers that prevent progress in the world.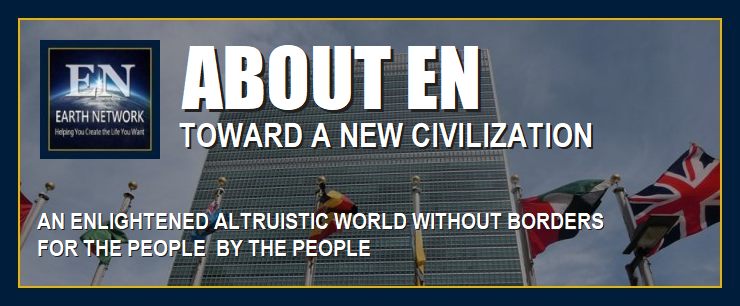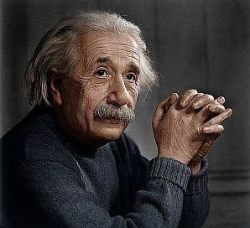 "Great spirits have always encountered violent opposition from mediocre minds."
― Albert Einstein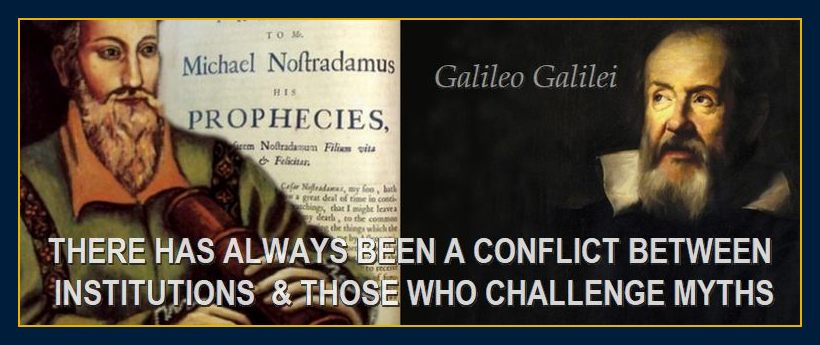 My story is success against all odds. ThoughtsCreateMatter.com is awakening humanity.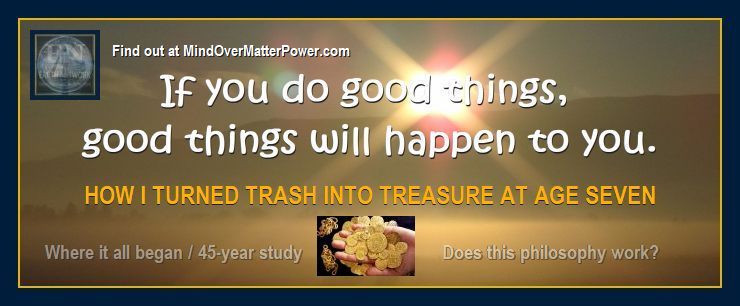 Our ThoughtsFormMatter.com website has also has important articles.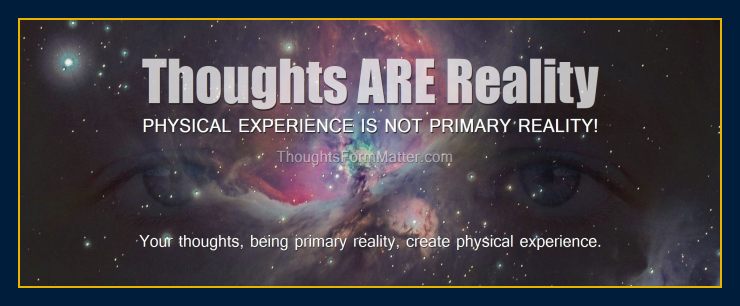 Your senses project your reality and then perceive that reality.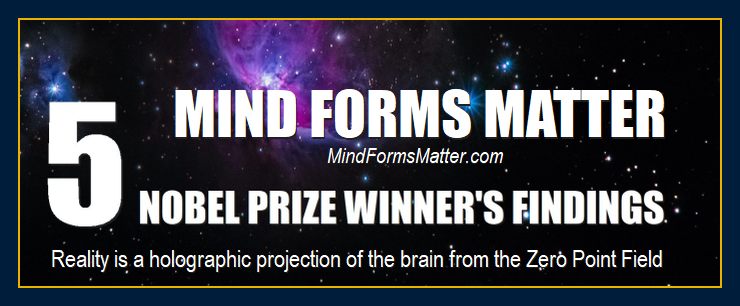 TWO OF 12 POPULAR BOOKS BY WILLIAM EASTWOOD
    
THE FIRST KEY: $3.99 

Phoenix

International 5 STAR Review:
Verified Purchase

Paperback / eBook DIRECT FROM MANUFACTURER - most reliable source -fastest delivery - lowest price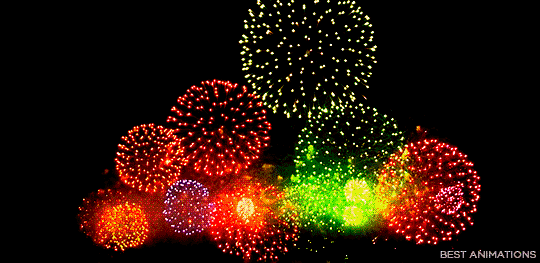 Do Thoughts Create Matter?
Does Consciousness Create Reality?
Copyright © 2020, 2021, By: William Eastwood
Primary article concludes here.
---
FOUR SCIENTIFIC EDUCATIONAL SITES — ONE PHILOSOPHY
A singleAMAZING philosophy!
100's of articles!
4 EN websites!
They are meant to be used together.
Click between them!
Click below for list of articles.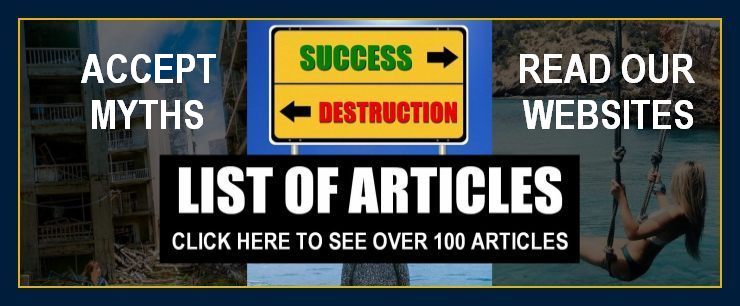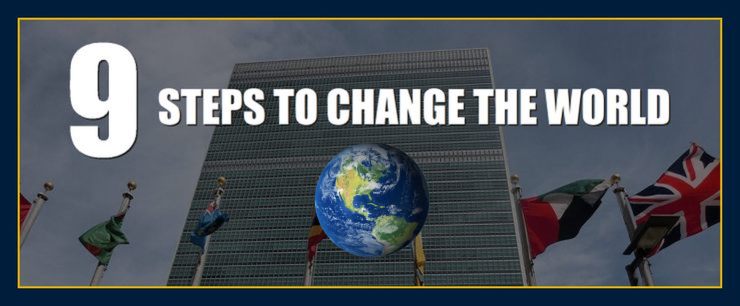 Thoughts Create Matter Links
---
Categories: Do thoughts create matter?, Does consciousness create reality?, Quantum physics consciousness creates matter, Your thoughts create your reality, You project your thoughts into a holographically, Conscious thinking creates matter and reality,  Proof consciousness & thoughts create matter. Click on this site to learn more!
Do Thoughts Create Matter? Does Consciousness Create Reality?
Once you get to the point where you realize that your beliefs, thoughts and emotions create your reality, you realize the power you have over events. This knowledge that thoughts create matter gives you encouragement and allows you to change your reality, eventually freeing yourself of all limitations.
The concepts conveyed in this website are within these books.