---

Intelligent Universe &

Consciousness Science:

Your Worldview Creates Your Reality
---
Is the universe intelligent?
What is consciousness science?
Does your worldview create your reality?
I will answer these questions now.
---
Yes, the universe is intelligent. Consciousness creates reality and the universe itself is intelligent.
Do scientists say that thoughts create matter?
Many top physicists do know that thoughts create matter and reality
It is the rest of science, media and the world who do not want to listen to what they are saying.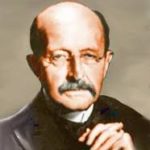 Max Planck,
Nobel Prize
Winning
 father of quantum mechanics says,
"I regard matter as a derivative from consciousness."
— The Observer,
1931.

Max Tegmark (Click button for MIT paper)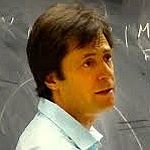 Max Tegmark of MIT, says that consciousness is a state of matter.
CONSCIOUSNESS IS A STATE OF MATTER: MIT
---
In 1938, Einstein writes,
It seems as though we must use sometimes the one theory and sometimes the other, while at times we may use either. We are faced with a new kind of difficulty. We have two contradictory pictures of reality; separately neither of them fully explains the phenomena of light, but together they do.
— Albert Einstein, Leopold Infeld (1938). The Evolution of Physics: The Growth of Ideas from Early Concepts to Relativity and Quanta. Cambridge University Press.
If we extend Einstein's suggestion above to several sources of knowledge, we come to a new understanding of reality itself.  To make sense of the discoveries of David Bohm and other scientists we need to gather together everything they are saying and put it together in a new way to bring us to a new picture of reality that makes sense.
If we combine certain popular theories in quantum physics, they all point in the same direction. That is precisely what my philosophy does. But I am not a scientist. I am a humanitarian, philosopher and visionary who wants to help you understand and apply a basic life philosophy that can be used to solve problems and achieve goals.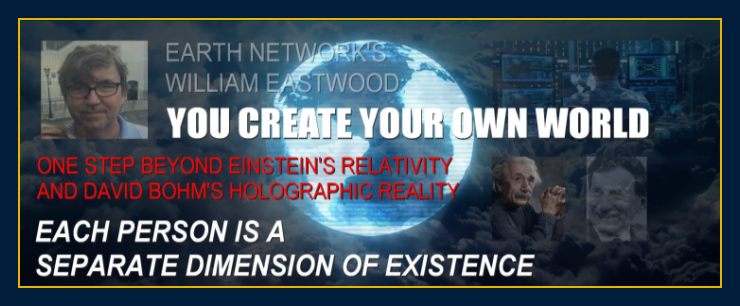 Each physicist's theory represents one important piece of the puzzle. If you combine them properly, they lead us to where we need to be. They lead us to a unique understanding of reality that is so crystal clear and obvious, that we no longer need the science to convince us that this is the correct worldview.
Your thoughts can and do create your reality. The philosophy I teach is so simple and clear that anyone can apply it. In simple and clear terms, I tell you everything you need to know to create whatever it is you want most in life.
My philosophy, while based on the best science in the world today, is not for scientists, it is for ordinary people who want to improve their lives.
If you just want to achieve goals I can help you.
---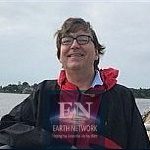 You can get lost trying to understand consciousness by reading scientific articles. I offer links to some excellent scientific studies as a courtesy to you only. I know in simple terms that the physical world is a projection we each create with our own consciousness. If four people enter a room, there are four rooms. I figured that out over four decades ago.
Consciousness is irreducible and is both individualized and part of an unbroken field. Quantum mechanics is the study of that field of energy. Your consciousness has very deep, eternal meaning that cannot be measured with a ruler, and so all scientific studies will miss that part of the picture.
All consciousness is of an equal, amazingly high grade; and just so you know, your personality and individuality will never be lost. Who you are will survive death. I am not a religious person, because I will add that you are also good, and most religions will say you are evil.
Ignorance is separation from truth, and it is the closest thing there is to evil. Our civilization has been based on separation from truth for centuries and we therefore do not even know where we come from! That shows just how ignorant we are.
Our civilization has been reading reality backwards for thousands of years. You cannot understand reality by looking at the physical world because that world is a consciousness hologram that you are creating. If you follow most scientists, they will just get you more confused.
I provide hundreds of articles and over a dozen books in plain English, and you do not need to be a scientist to understand any of it. Use your heart and intuition. All knowledge is within you, and you are a portion of the Divine consciousness that forms everything. You are forever safe and loved, and this will never change, not for a billion years.
For those who are interested I often begin my articles with some science because it is important to use your intellect. For something to be true it must make sense to you both intellectually and intuitively.
— William Eastwood
You do not have to be confused by the science. My books will open the door to understanding and will allow you to create your own reality to match exactly what you have decided you want in your clearest moments.
There a path that leads to a new civilization. Understanding will change the world as we know it. Either we accept new knowledge and thrive individually and collectively or we become overtaken by violence and other problems and spiral into our demise. Fortunately, we do have free will.
Click above to learn more
CONSCIOUSNESS IS A STATE OF MATTER: MIT
---
Consciousness science is the study of consciousness as the primary medium of reality.  Consciousness science is the study of how you create your reality.
---
Yes, your worldview creates your reality. Your beliefs create your reality and determine your thoughts and emotions. Your worldview is your belief system.
Your beliefs, thoughts and emotions are electromagnetic energy. Matter is also electromagnetic energy.
FIVE NOBEL PRIZE WINNER'S FINDINGS
Your worldview generates beliefs that fit it in the same way that a rose bush grows new roses each season. If you think people are rotten, for example, then the events those "people are rotten" thoughts manifest will substantiate it. Like a rose bush that grows only black roses, you will grow dozens of beliefs about how and why people are rotten. As these beliefs manifest, you will generate more subsidiary beliefs about rotten people. Eventually everything will fit the picture as given by your worldview. All your roses will be black.
IS EVERYTHING TAUGHT IN SCHOOL FALSE?
EVERYTHING YOU ARE EXPECTED TO BELIEVE & WERE TAUGHT IN SCHOOL
IS FALSE
People want and need to believe what they were taught, but what they learned is based on fifteenth-century science which quantum physics—the study of life—proves wrong.
Click on images to read corresponding articles.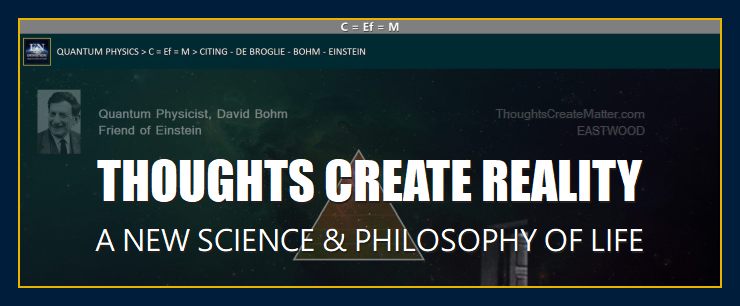 Not only is most of what we learned in school false, but it is highly disadvantageous.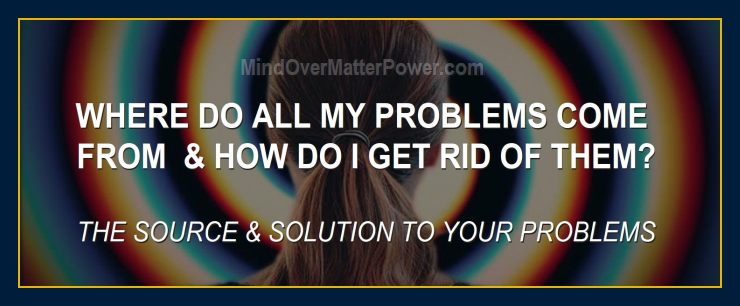 THE GREAT MYTH OF MODERN MAN
Materialism, Darwin's Theory of Evolution, Freud's psychology, most theories regarding human nature in mainstream psychology, and scientific thinking in general (ideas about time & space) are all incorrect and detrimental.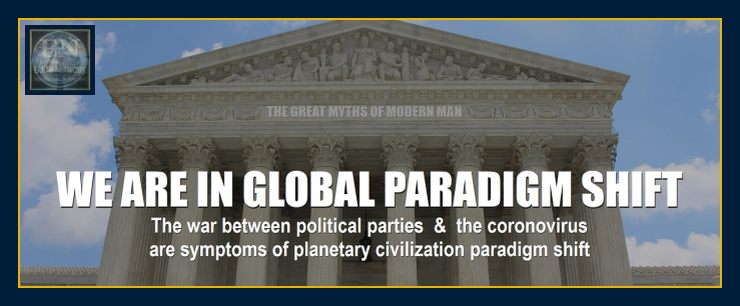 FREE ARTICLES & EDUCATION
Your beliefs, thoughts and emotions create conscious units which grow and combine below your subconscious. When they reach sufficient intensity they manifest as events or objects in your life.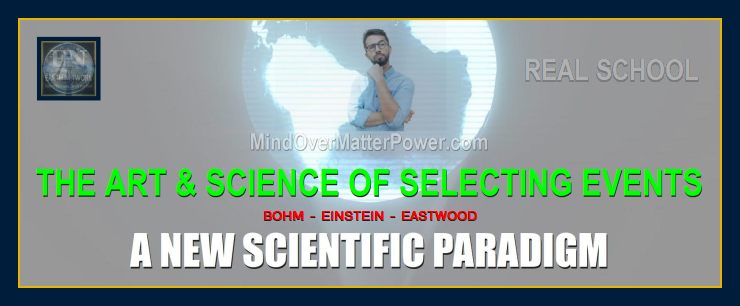 Everything you have learned is wrong!

I want to achieve my goals now! Click below if you want to shop for books.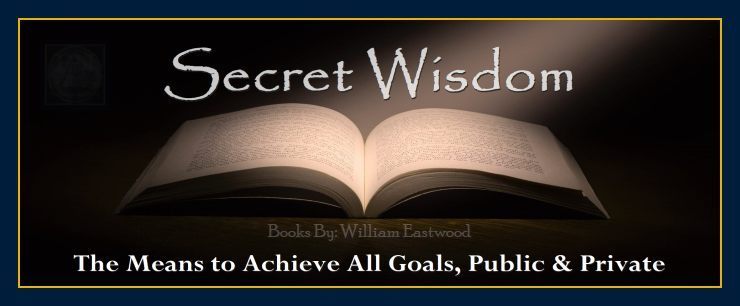 Click above to learn more
Consciousness science is the study of the new scientific paradigm. Consciousness science is the study of how thoughts manifest events. Positive thoughts tend to manifest positive events, and negative thoughts add negative energy to the content of your mind and also manifest or affect what does manifest in a negative way.
We live in an interconnected intelligent universe which is interactive. When you have a really good experience, you created it by your positive thoughts and emotions. Each positive thought is like a placebo and each negative thought is like a nocebo.
The entire network of noceboes and placebos in your mind is your worldview. It is the total energy of your worldview or certain components of it that matters most in determining what manifests in your life.
Thoughts do not usually manifest singularly.
Your mind is an extensive network of interconnected placebos and noceboes.  When you think a thought or feel an emotion, doing so starts a long process.
The evolution of thought energy occurs within inner levels of your mind. There is a specific growth process, and the result can take days, months and even years. During the time a thought is evolving many other thoughts will modify the result that manifests as an event in your life.
Think of your worldview as a conglomeration of placebo-like and nocebo-like ideas that modify most anything you think so that the final result is negative or positive according to the whole worldview.
This explains why positive thinking does not work for negative people.
The hub of a worldview is highly charged philosophical ideas we learned early in life. These theories about life and evolution control the direction inner energy takes and hence how our life unfolds.
Since we live in an interactive universe, the extensive inner activity of the mind is connected to what I call the field of probabilities. This just means that each negative and positive idea in your mind manifests similar probable events. When enough positive energy accumulates on inner levels of consciousness, positive probable events will manifest as events and objects.
Probable events are those that can be triggered into manifestation according to our beliefs, thoughts and emotions.
For every belief you hold there is an opposite belief. If you think people are rotten, you also have an opposing belief that people are good. Focus on those largely dormant positive beliefs and they will grow.
Each belief you hold generates thoughts and emotions and all three—your beliefs, thoughts and emotions— generate both subjective and physical experience that will seem to confirm the beliefs held in your worldview. Hence, any positive belief you hold will automatically lead to positive subjectivity that will manifest in your life.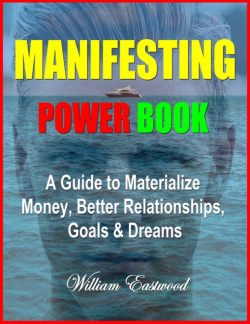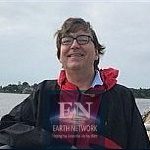 "EVERYTHING WE ARE EXPECTED TO BELIEVE & WERE TAUGHT IN SCHOOL IS WRONG! It is all absurd!
"Our belief systems are so toxic that some children decide it is too dangerous to communicate with the world and so they are born with what we call "autism."
"It would be one thing if the world was intrinsically as we believe it is, but it is not. The negativity and chaos we experience is a projection of a failed negative belief system. Children that are born with autism are reacting to their parent's and society's core beliefs.
"Everything from bullying to excessive demands on individuals—the source of all our problems—is born of distrust of human nature around which our civilization is built.
"Einstein's friend, David Bohm, gives us a scientific paradigm that explains how this is possible. Our reality is a holographic projection of our beliefs, thoughts and emotions.
"To create a new and successful civilization we must discard the highly negative myths that caused current failure and in their place project beliefs that will produce success.
"The global altruistic, autonomous movement is a rapidly expanding circle of people who are recognizing the non-competitive, cooperative and non-selfish workings of the universe. These beliefs will generate different behaviors, institutions that are more friendly and an overall transformed projection of reality.
"Our social problems are a kind of healing crisis which are meant to lead us to the answers. The truth is more positive than we can presently conceive. But before we can get to the Promised Land we must first escape the meritocracy, chaos and crumbling systems based on false beliefs.
"We are in a new spiritual age of metabiological awakening."
— William Eastwood
Your power is in your worldview
---
If your focus has been on negative beliefs, time may be required to reverse the momentum of negative energy and ideas. However, if this is your situation you have the world to gain by doing so. From where you are, the direction is up.
What do you really like about yourself and your life situation? What are your strong points and important abilities, passions, interests, skills and potentials? Look at where these positive characteristics point. Then focus on the opportunity that exists to create amazing success in this area of potential.
Resolve to move in the positive direction and then focus on the gains being made.
Focus on what you like about yourself and your life and where you are making progress or have done well in life. See how easily you achieved along the lines of your natural interests or in whatever area you have excelled in.
If you focus on that area and those achievements, the positive energy will carry over into other areas. By focusing on your white or red roses you will add energy to these positive areas, and they will grow more of the same. At the same time, the black roses will begin to vanish. Eventually all the positive aspects of your focus will manifest. New beliefs and experiences will then reinforce the worldview you hold of being an excellent, successful and amazing person.
Voila! You have a new worldview and life to match. This is your path to superior and quality life experiences and a highly successful life.
Your beliefs, thoughts and emotions all manifest as your personal experienced reality. Since your worldview gives rise to all of it, redesign your worldview for maximum leverage to transform your life into a sweet symphony of success and realization of every desire.
EASTWOOD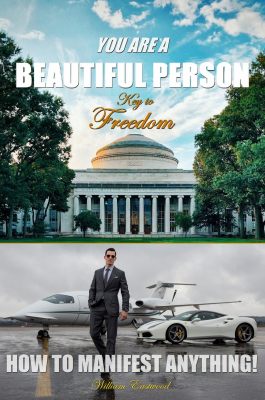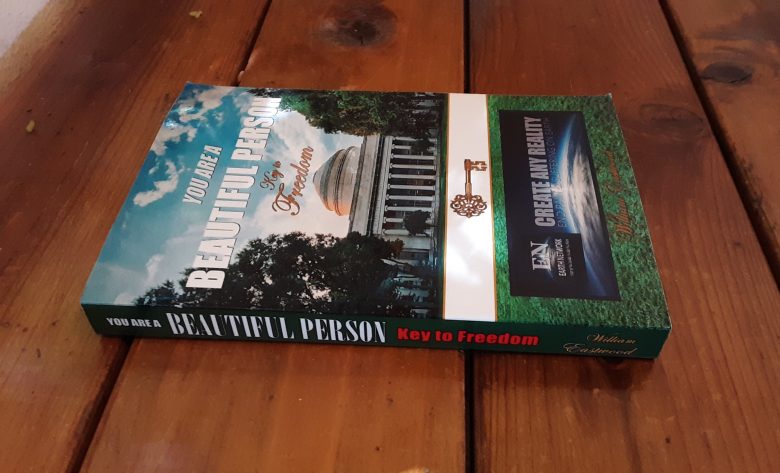 Your worldview creates your reality
Your consciousness forms the events of your life. That concept could by itself reorganize your entire worldview. You cannot appreciate the power of your mind until you understand this basic fact about reality. It will change the way you look at everything and it will make you powerful.
Owning your power

increases it
Your worldview (beliefs) manifests as your daily experiences. Your worldview is your belief system. Beliefs either empower or impede you.
Knowing thoughts are powerful immediately makes your thoughts more powerful. Having a strong conviction in your ability to manifest events will make you into a person who has strong manifesting ability. Your beliefs release your inherent powers or hinder you.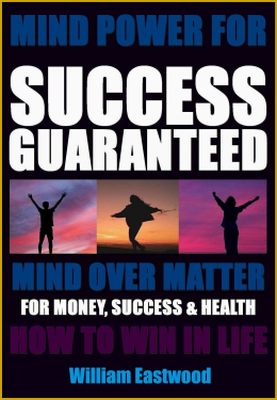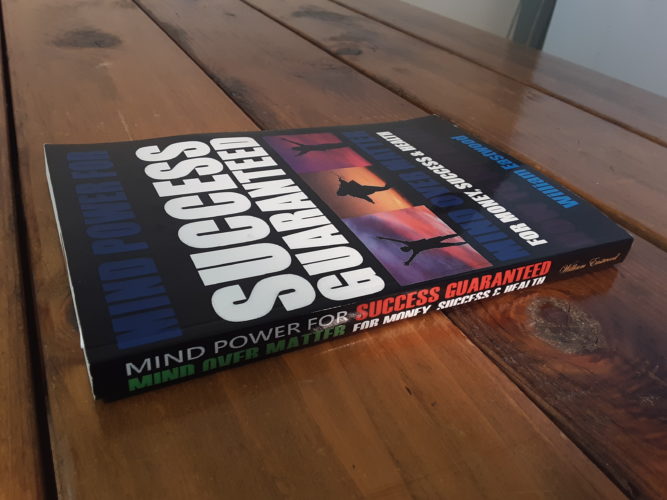 Intelligent universe and consciousness science
---
I offer you the true bigger picture to amplify the power of your thoughts. Knowledge is power, and when you see the bigger picture your understanding and conviction adds power to your intentions and every thought you think.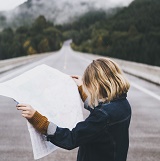 Your worldview is like a map you use to get to where you want to go. The ability of a person's thoughts to manifest depends on their overall worldview.
A person who implicitly believes their thoughts can materialize has more power. His confidence in the fact that thoughts manifest and that he can make the process work in his own life is a set of beliefs that manifest. If you are sure you can do something well, that is a belief that manifests by helping you to do 'that thing' well.
A person who on any level believes it can't be done, basically cannot manifest their desired thoughts. They will instead manifest the belief that their thoughts cannot manifest. This means their thoughts will manifest the illusion of not being able to manifest what they want. As long as they hold the belief that it cannot be done, that is what they will seem to experience because that is what their thoughts will create for them.
If you have doubts these will hinder your ability. The solution is to learn the finer points of manifesting. Learn to believe you can do it.
If you fully understand that the universe is composed of consciousness that materializes as matter, your thoughts have more than twice the power in their ability to manifest.

The Power
of a Worldview.
Consciousness Science
Principles
& Application.
Quantum Physics, Mind Creates Reality.
Manifest Your Dreams
The power of your worldview continued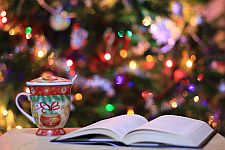 An individual who can comprehend the inner connections that exist between people will be more able to manifest helpful, synchronistic events.  If you change the basis of your worldview from a conviction in Darwinism and competition to a firm belief in a helpful inner-self and kind universe, your ability to achieve positive goals and experience happiness will quadruple.
A mechanistic worldview is disempowering. A person who sees the body as an isolated object, separated from everything in the environment cannot manifest events because their misconception about the nature of reality—their worldview—doesn't support it.
Civilization's Distrust of Human Nature
This is why you want to strive to understand the new science and bigger picture. From there, understand its implications.
Once you discover the power of your thoughts and emotions to create your reality, and the true nature of your inner reality, you can begin to consciously redirect your thinking to transform your life.
A transformed self and life
---
A new awareness of your inherent power can be reflected in everything you think, say and do. Awareness of the true nature of reality and the Laws of the Universe will set you free to create whatever you want in life.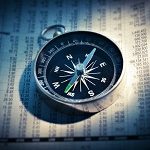 Your worldview is your map of reality and your compass to get there. Intuition and knowledge are a compass to help you manifest your desires. They are always telling you which way to go.
Your thought and emotions are more powerful than perhaps you have ever dared to speculate. The ability to create objects and events with your thoughts and emotions is not something you must acquire; you already possess it. A broader perspective of reality and a clearer understanding of the nature of consciousness can help you to understand your natural power to create your reality with your thoughts and emotions.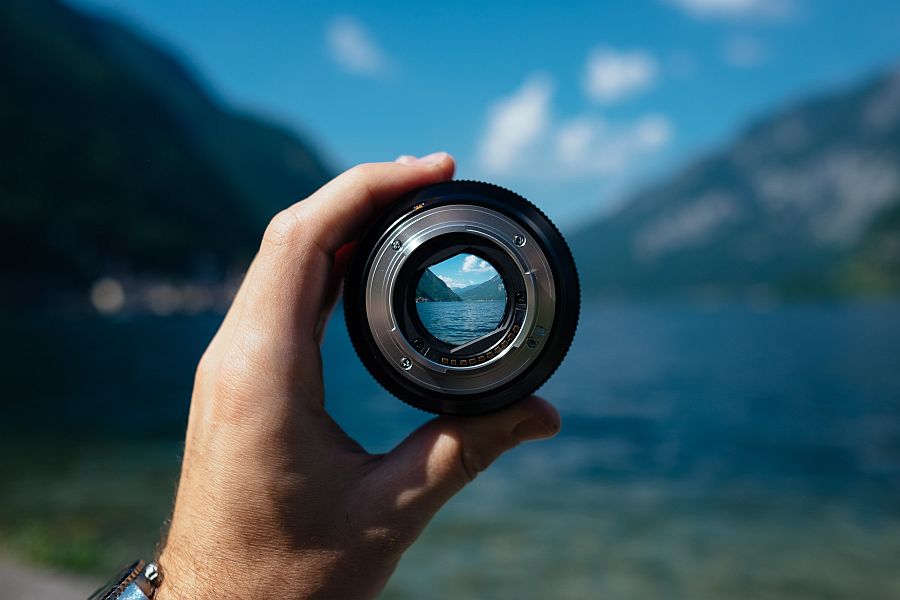 Reorganize your worldview to become more powerful
---
Knowledge is power, but so is clarity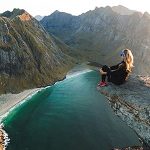 Your worldview is your perspective. When you step back and look at the bigger picture you reorganize your mind in such a way as to become more powerful.
Understanding history and how we have adopted our current myths is a good place to begin. We have to recognize our errors before we can correct them.
Once we are aware that we have made errors and how this affects our perception and power, we are able to change. To transform ourselves and our reality we need to become fully aware of the facts about reality and how it functions.
Once we replace the assumptions that make us weak we rise to a whole new level of functioning. This final step is what makes us truly powerful and able.
There is no other place to get this information.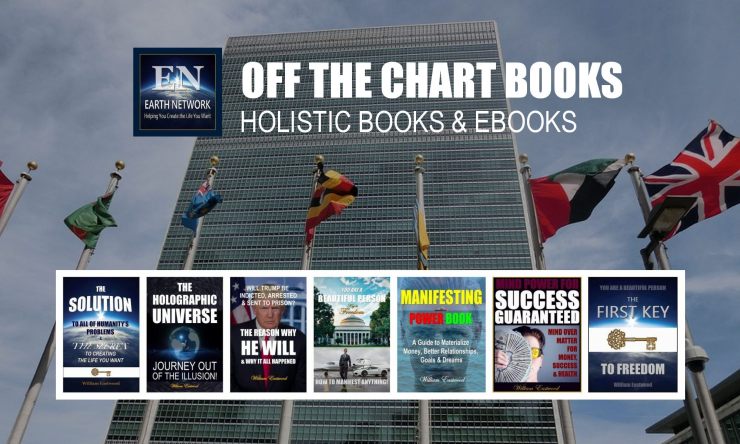 Our paperbacks / eBooks DIRECT FROM MANUFACTURER - most reliable source - fastest delivery - lowest price.
SCIENTIFIC, EDUCATIONAL WEBSITE
THE MOST ADVANCED SCIENCE IN THE WORLD TODAY
Providing a means to create what you want in life.
Extremely deep and extensive content.
RESEARCH SINCE 1975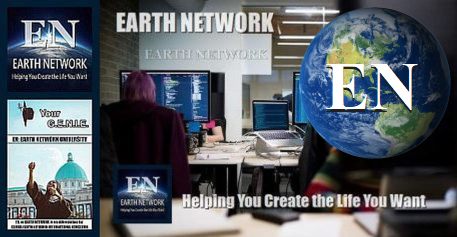 What you need to know to create anything and solve any problem, public or private.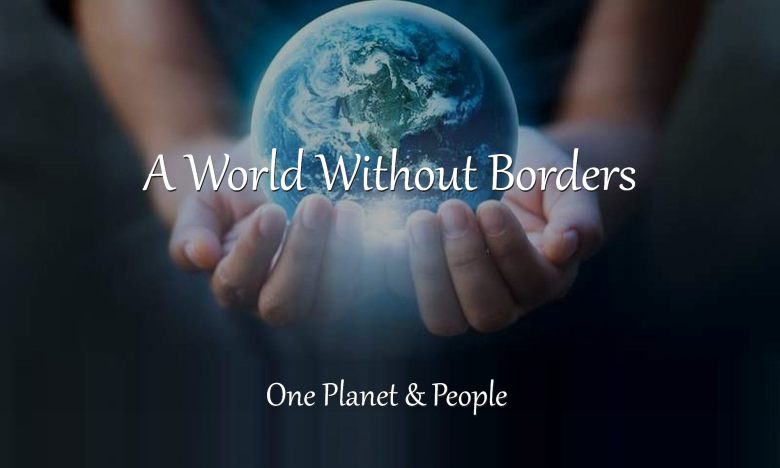 MISSION STATEMENT
Bring an end to suffering and conflict globally; distribute food and supplies to where they are needed most in the world; provide opportunity to all people across the globe; transition humanity to a new era; transform public institutions and private lives; form a new field of science, and reform education systems globally.
At age 12, William Eastwood said, "I can change the world," and he picked up a pencil.
Less than a year later, William's school counselor called Yale University.
A public record of Eastwood's interview at age 16 is available for you to read here.
It is also available to you through the United States library system microfilm database.
45

EARTH NETWORK resource of reference articles — a culmination of 45 years of research and application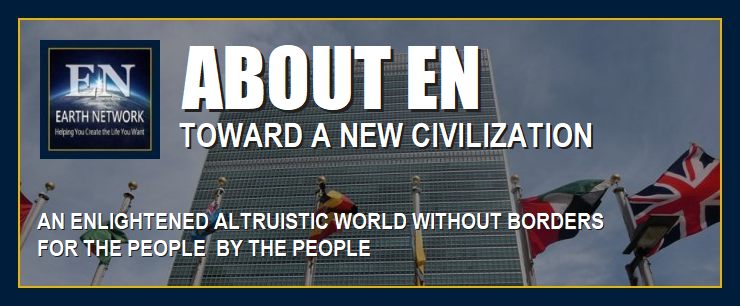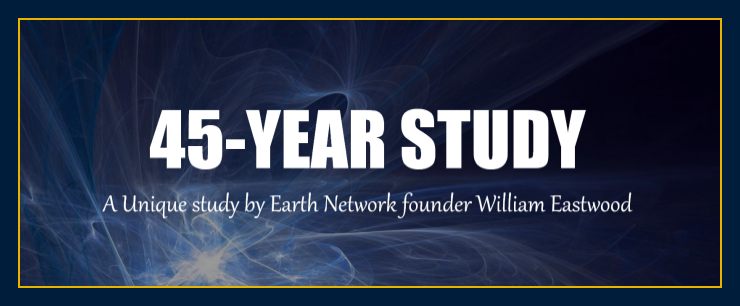 45

EASTWOOD
45 years of research goes into every book
DREAMS DO COME TRUE WITH THE SOLUTION
---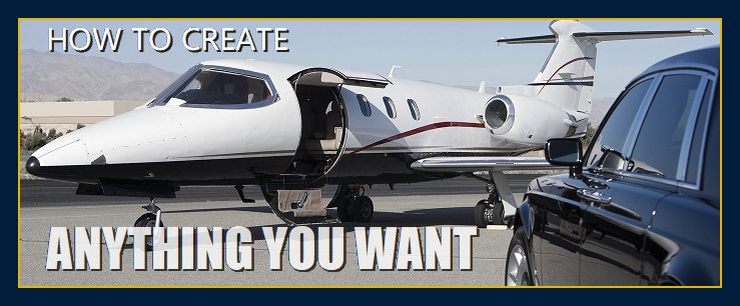 45

45 years of research 
Over

100

free articles
Become powerful.
Create wealth.
Manifest your dreams.
The most generous advice.
The most experience.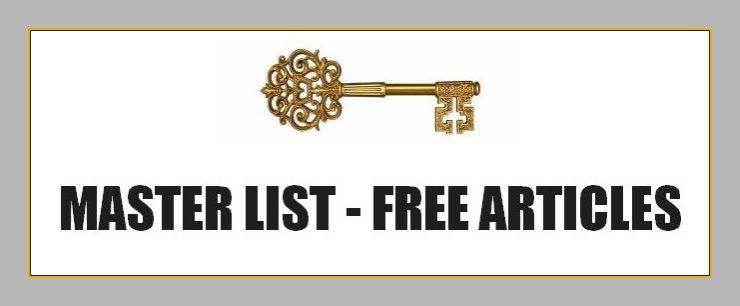 "It's not that we don't have the solution to all problems in the world today, it's just that people don't want to believe we do.
— William Eastwood, universal author.

There is no problem that cannot be solved, no obstacle that cannot be overcome, no circumstance that cannot be transformed, no goal that cannot be achieved, and no dream that cannot be attained.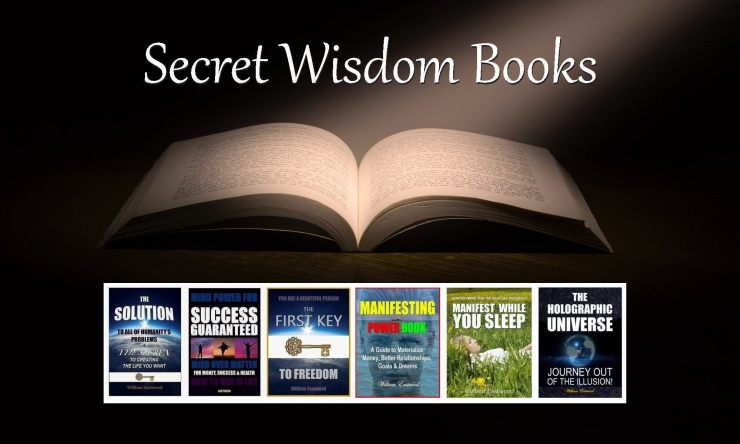 Our paperbacks / eBooks DIRECT FROM MANUFACTURER - most reliable source - fastest delivery - lowest price.
When you add one of our books to the tools you possess to improve yourself and the quality of your life, you help more than just yourself.
You help people around the world who are suffering in the most difficult circumstances.

People from around the world in over 170 countries rely on this information reaching them, many of whom do not have any money to buy books.

We are raising the energy of the world and solving all problems, public and private. Please help us to do so by purchasing a book today.
45

EASTWOOD
45 years of research goes into every book
45

EASTWOOD
45 years of research goes into every book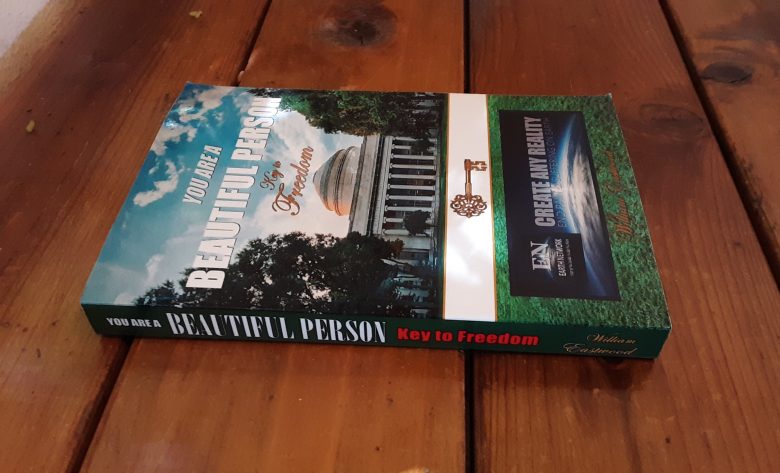 45

EASTWOOD
45 years of research goes into every book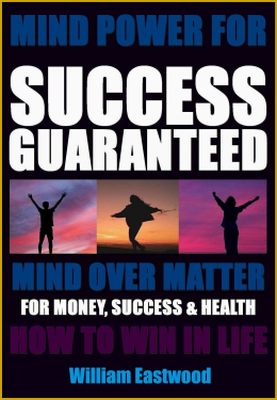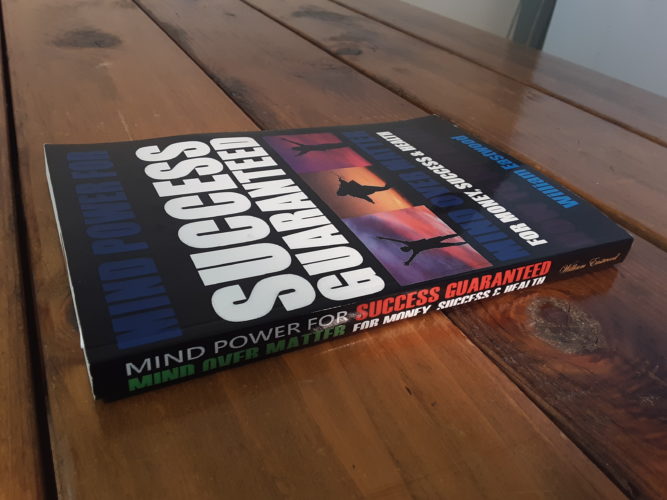 45

EASTWOOD
45 years of research goes into every book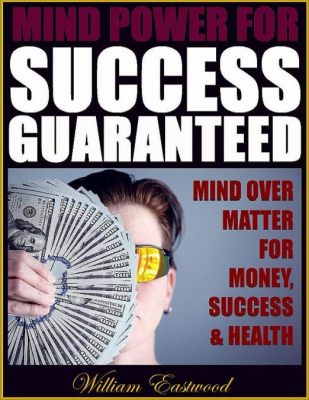 45

EASTWOOD
45 years of research goes into every book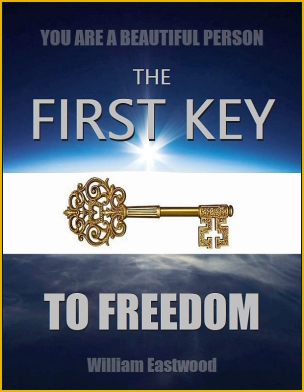 Open to any page, read a line, and it will change your whole day.
45

EASTWOOD
45 years of research goes into every book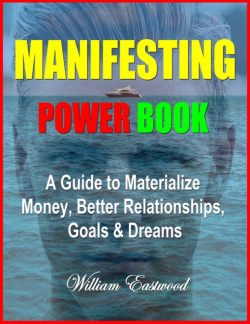 Intelligent Universe &

Consciousness Science:

Your Worldview Creates Your Reality
© Copyright 2019, 2020, 2021, By: William Eastwood
Primary article concludes here.
---
FOUR SCIENTIFIC EDUCATIONAL SITES — ONE PHILOSOPHY
A singleAMAZING philosophy!
100's of articles!
4 EN websites!
They are meant to be used together.
Click between them!
At 13 years old he discovered the secrets of the universe.
Now he wants to tell you everything he has learned in his lifetime in his new book.
45 EASTWOOD
45 years of research goes into every book
William Eastwood is a humanitarian working to improve the world.
His intelligence and intent to make a positive difference in the world was recognized by a Yale Professor when he was 13 years old. This is documented by the press
in this public newspaper interview
that took place when he was 16 years old.
In 2000, he incorporated Earth Network of Altruistic, Autonomous Individuals. This stock company mission was to become a vehicle for positive global change.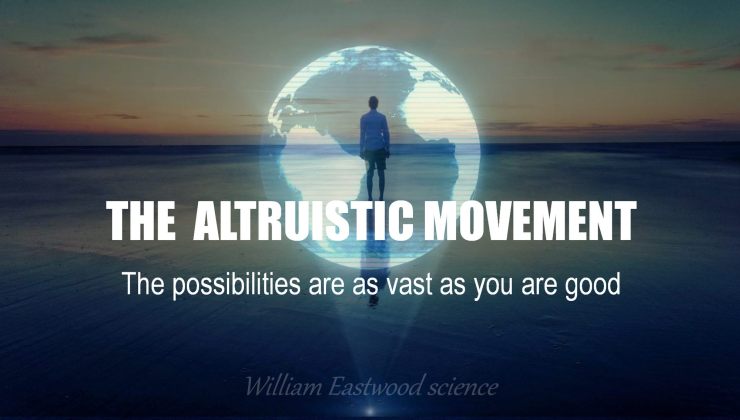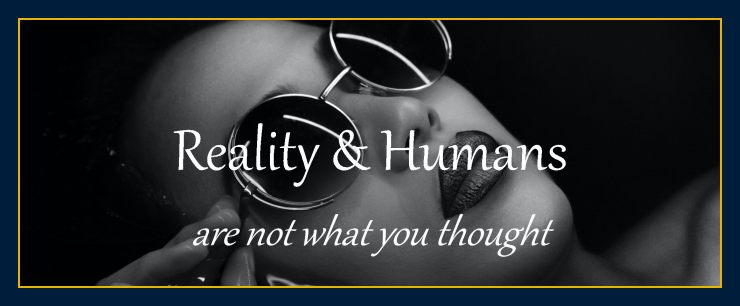 Eastwood's international philosophy is unique in the manner in which it recognizes the good in all people. 
His current websites and many positive books speak loudly of his unrelenting efforts to help humanity, and his intent to assist people in realizing their "unlimited" power and potential to improve their lives and the future of our civilization.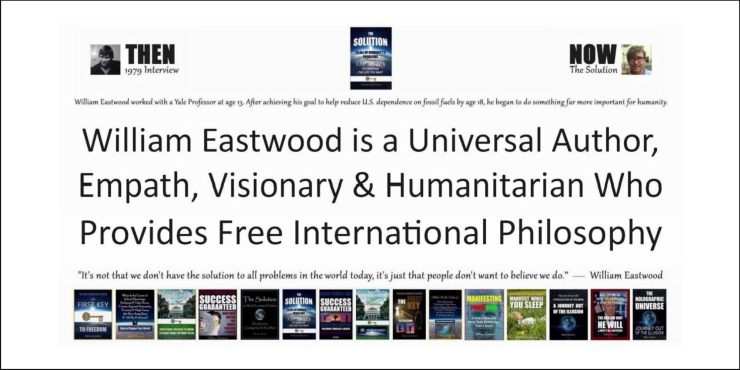 45

45 years of research 
Over

100

free articles
Become powerful.
Create wealth.
Manifest your dreams.
The most generous advice.
The most experience.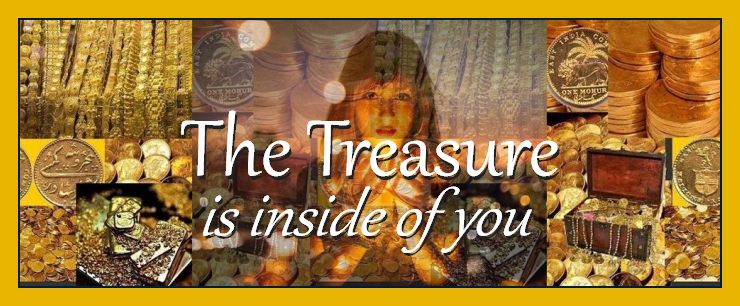 A new picture of reality has emerged since Einstein published his theory of relativity in 1905. Quantum mechanics has proven elements of classical physics to be incorrect.
QUANTUM PHYSICS MIND-BRAIN MODEL
45

EASTWOOD
45 years of research goes into every book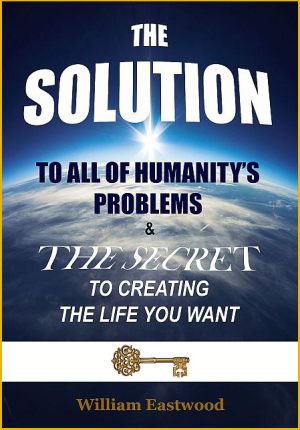 DREAMS DO COME TRUE WITH THE SOLUTION
---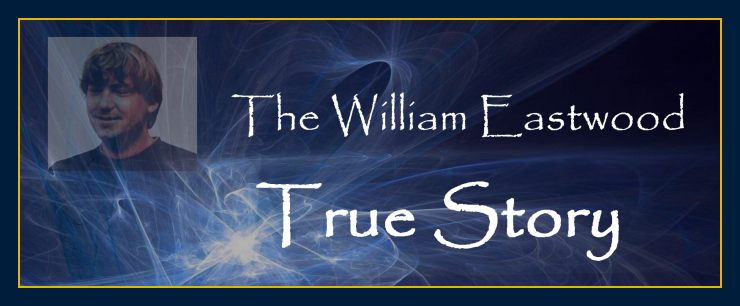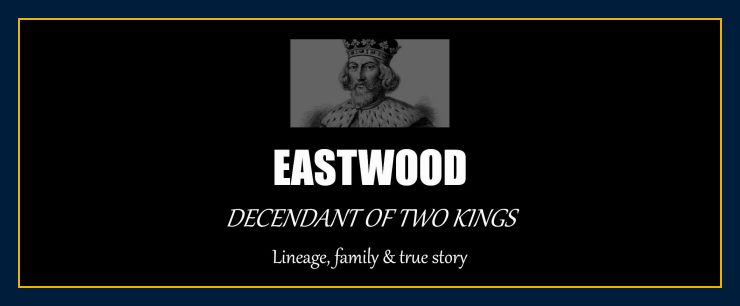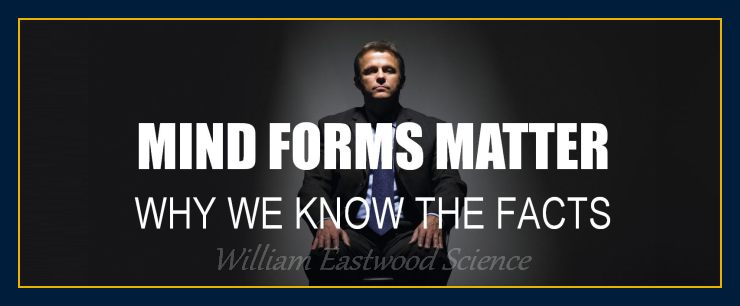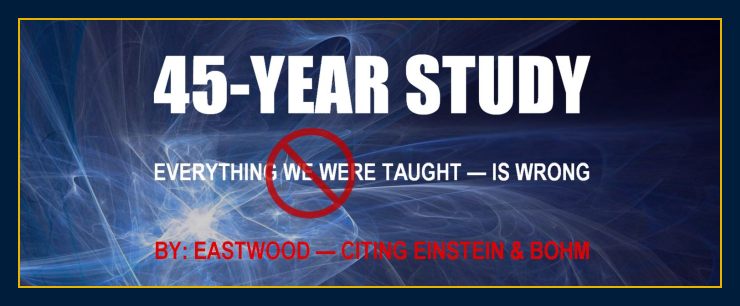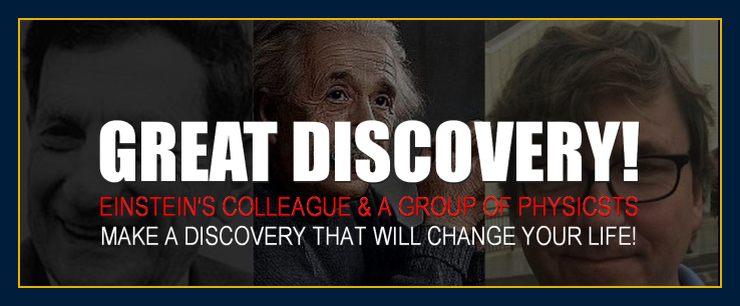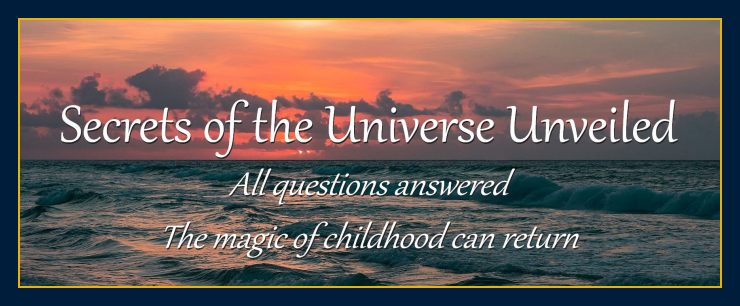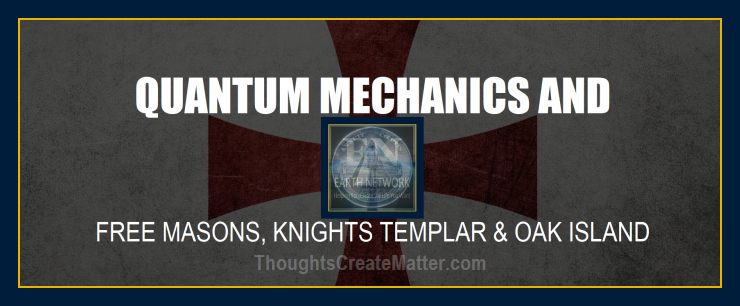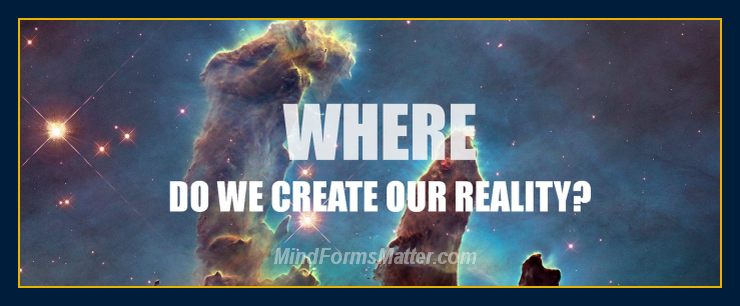 While the new theories are often attacked by holdouts, those who argue against the new findings cannot answer basic questions about the nature of reality.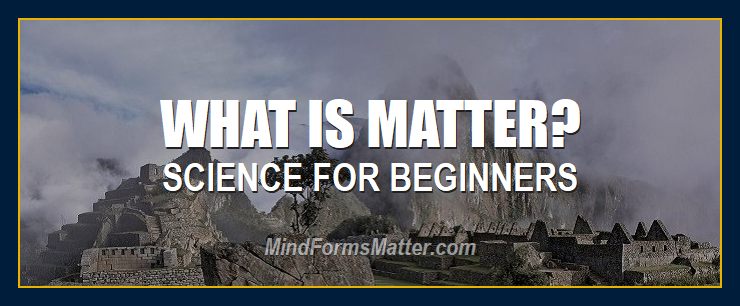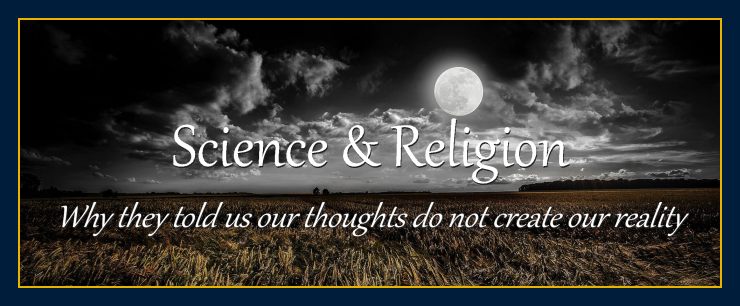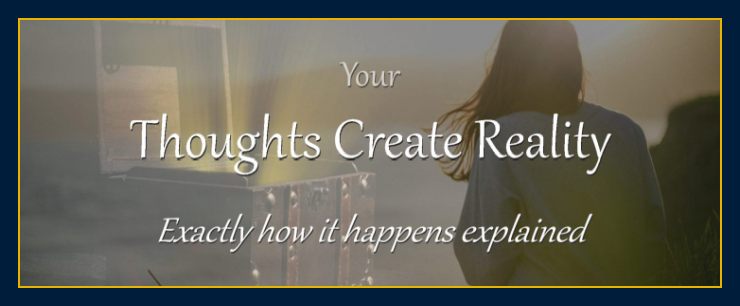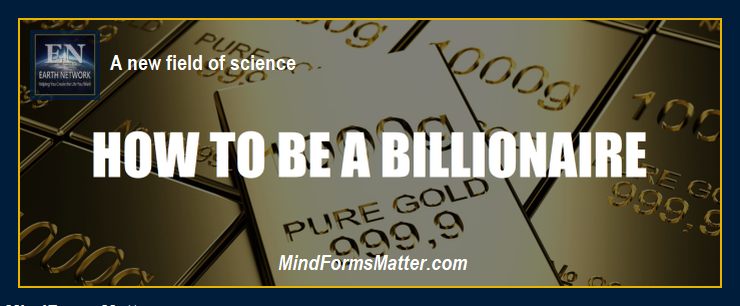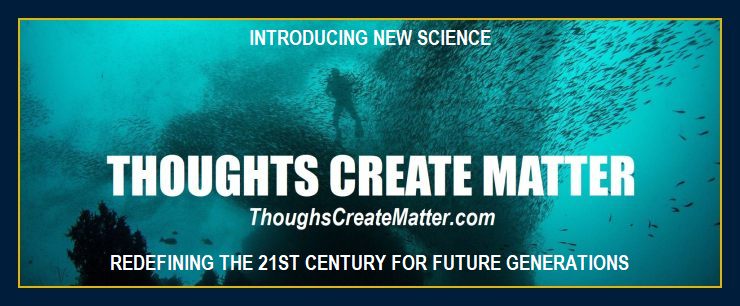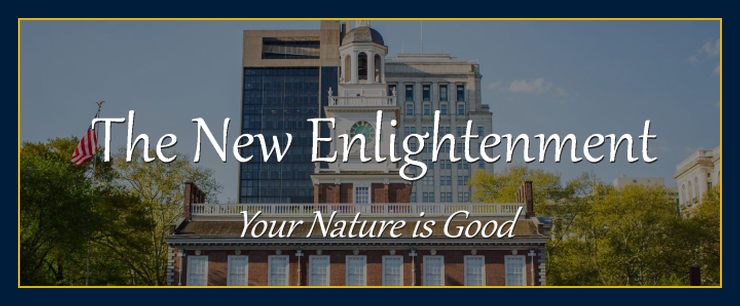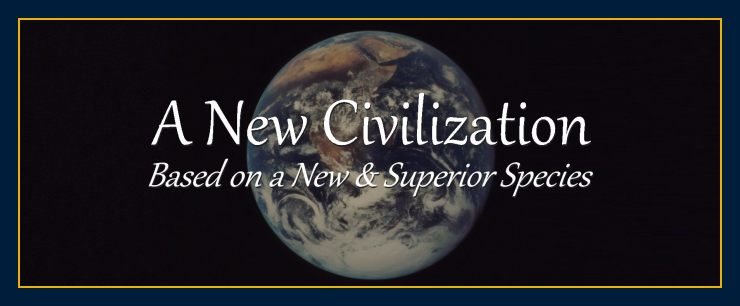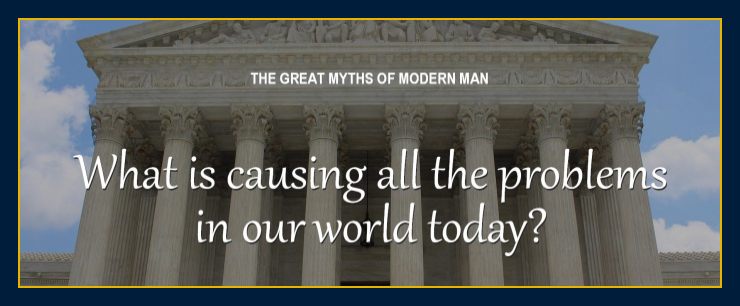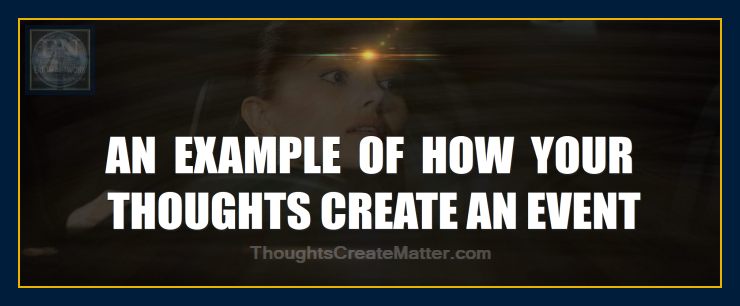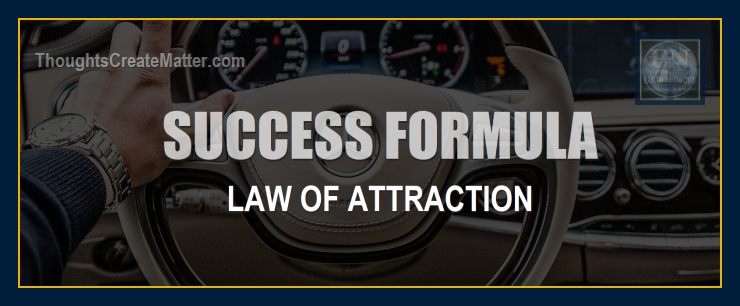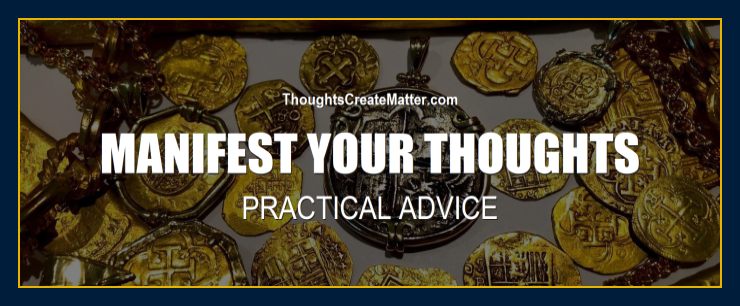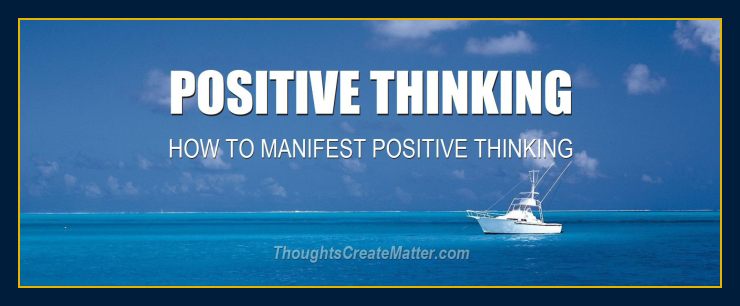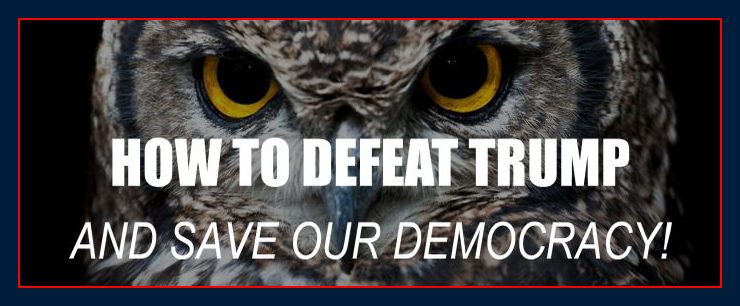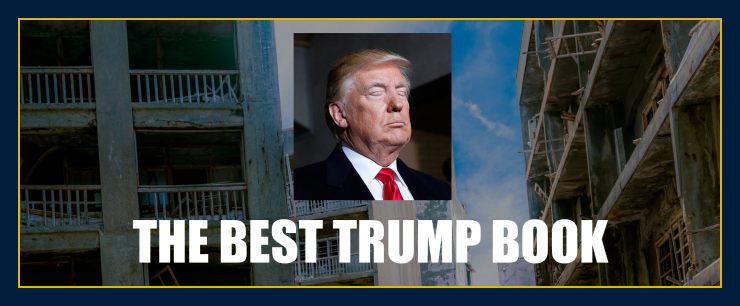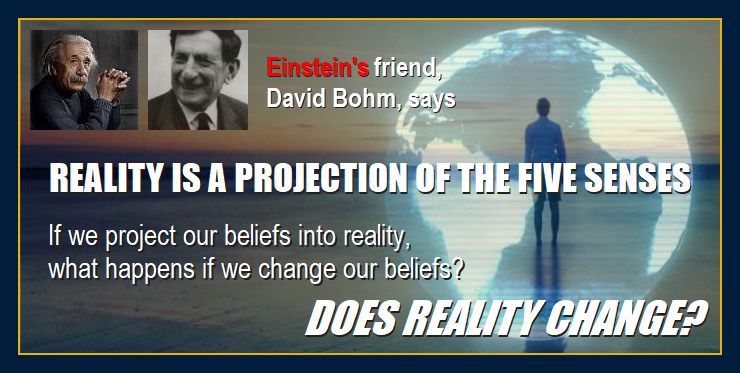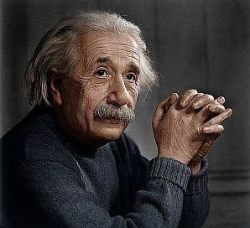 "Reality is merely an illusion, albeit a very persistent one."
― Albert Einstein
EASTWOOD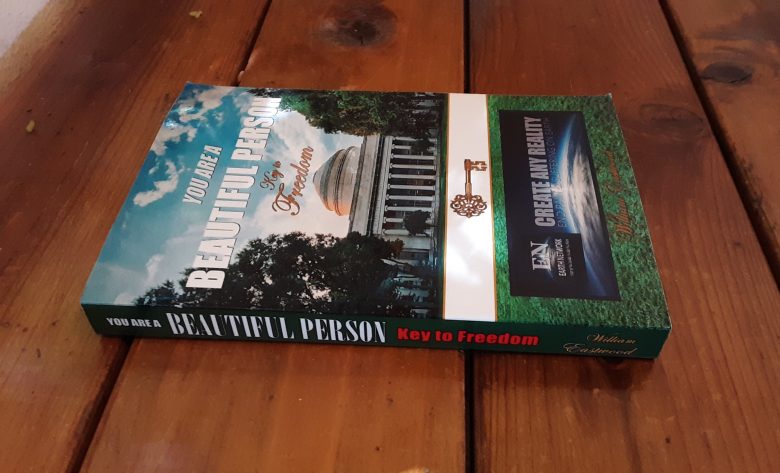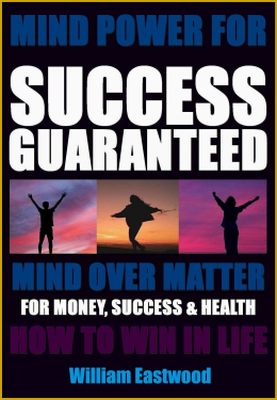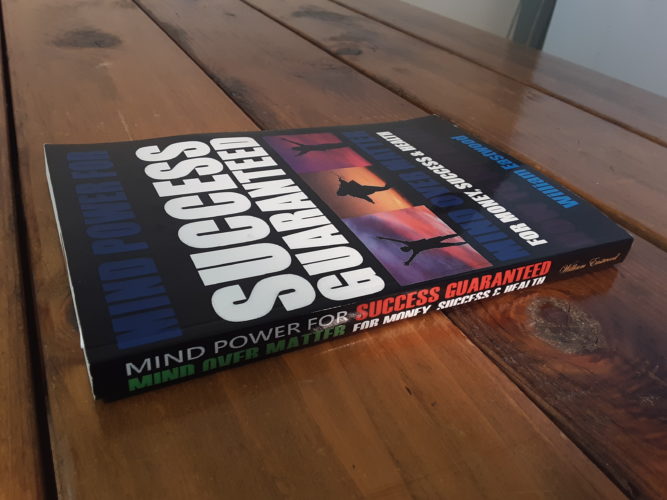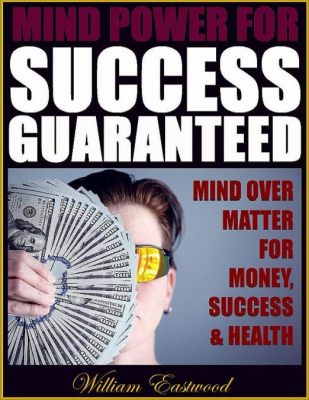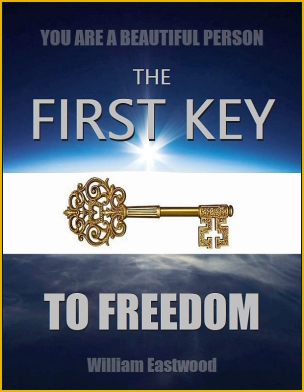 Open to any page, read a line, and it will change your whole day.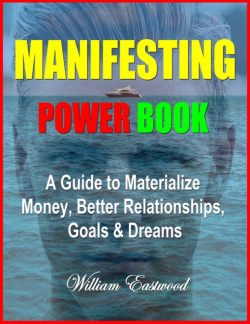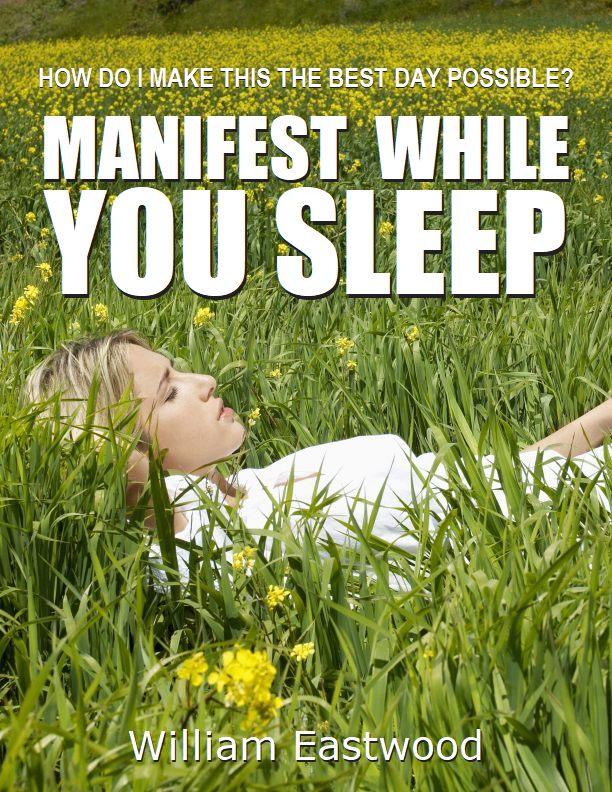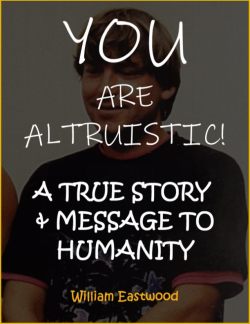 ---
Thoughts Create Matter Links
---
Categories: The power of a worldview based on consciousness science. Consciousness creates reality. You create your own reality. Thoughts create matter & reality. Click on our site to learn more.
Intelligent Universe &

Consciousness Science:

Your Worldview Creates Your Reality
Your inner powers will come to you when they are unchained by limiting and inaccurate beliefs.
The concepts conveyed in this website are within these books.