---

Eastwood worked for a Yale University professor on a secret invention at a private research and development facility at age 13. "My study and 45 years of research shows that intensity, conditions and other factors determine when your thoughts become matter."
Do Thoughts Create Matter? Does Consciousness Create Reality?
---
Do my thoughts create matter?
Does consciousness create reality?
Do my thoughts and consciousness create my reality by creating a hologram?
I will answer these questions now.
Exactly how does consciousness create reality?
---
While most people know that a hologram is a three-dimensional image projected into space with the aid of a laser, few of us realize that what we see around us is our own holographic projection.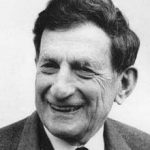 Quantum physics holographic universe theory originated with two of the world's most eminent thinkers ― Stanford neurophysiologist Karl Pribram, and University of London physicist David Bohm, a former protege of Einstein's.
---
Physicist David Bohm, — who Albert Einstein called "a kindred spirit," and whose Ph.D. thesis — being top secret and classified — was awarded at the University of California at Berkeley by none other than Robert Oppenheimer — tells us that our reality is a holographic projection of the mind.
Quantum mechanics deals with facts, plain and simple, yet as a civilization we still do not base anything but technology on these facts.  The books and articles you will find here do.
The "Holographic Universe…" is a book about reality amid a world living in myths. It is sad that after 45 years I still see people living a lie in the 21st century. Yet, the rate at which people are awakening is increasing, and that is a good sign. I sell more copies of this book than any other book I have written.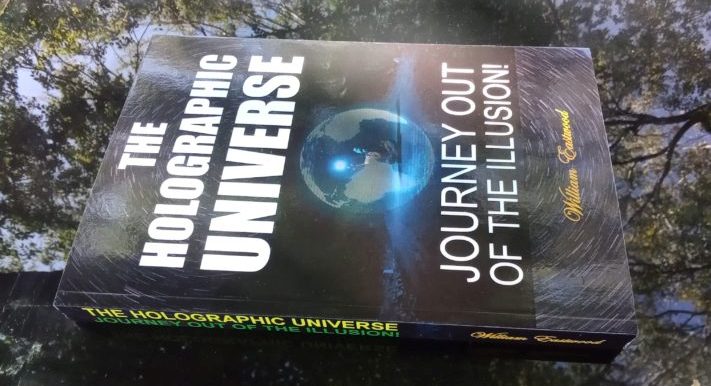 Scroll down to continue reading the article.
The world is in a dangerous trance
---
The world is in a dangerous trance, under an unnecessary damaging collective hypnosis.
---
Most people don't know how reality works.
The inability of a person to accept something that is opposed to their worldview is called cognitive dissonance, and this is the reason for the division and problems we are facing in the world today.
But when we do become aware of the facts, everything changes.
How you are creating a three-dimensional movie—your life
---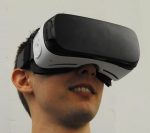 Imagine that in your living room you put on a holographic headset. At the click of a switch, you seem to no longer be in your living room.
Your senses are now telling you that you are actually on a tropical beach. As you reach down to touch the imaginary sand, sensor pads in gloves you are wearing give the sensation of pressure on your fingers.
This is an analogy to explain the purpose of your body and brain. Your body and brain are like a holographic headset that allows you to perceive a 3D movie you call your life.
---
"Everything we call real is made of things that cannot be regarded as real. If quantum mechanics hasn't profoundly shocked you yet, you don't understand it well enough."
― Neils Bohr, Nobel Prize winner father of quantum mechanics.
---
Scroll down or use the table of contents to continue reading the article.
Events are a projection of your mind and five senses
Eastwood takes power away from those who hold it over others and invests the common man with power and control over his destiny. Get it now and your life will change forever!
"Your environment is a projection of the mind that you control. You can create anything you want in life."
— William Eastwood.
Why is Eastwood someone we should listen to?
---
"I knew that the Universe was a projection of the mind at age 12 and that External Science was misleading us all. I was upset by the flawed nature and negativity of external science, and so I created Internal Science, a more accurate paradigm of reality.
"Infinite wisdom is within your own consciousness and is trying to get your attention. Don't let your education interfere with your learning."
— William Eastwood.
"Science belongs to everyone, and so rather than use the complex terminology of the scientific elite, I aligned with every man, woman and child to make the truth accessible and helpful to everyone. The world is in a dangerous trance, and "The Holographic Universe — Journey Out of the Illusion," breaks that trance and reveals the greatest news story ever, that should have happened but didn't.
"At 12, I left the academic community in order to be intelligent. I left the allure of acclaim to be my authentic self — a humanitarian assisting everyone everywhere with World Help."
The news of the century and your way out of the illusion
---
What is the holographic universe?
---
The reality around you is a projection of the mind, brain and five senses, according to physicist David Bohm, who was a friend and colleague of Albert Einstein. Einstein called Bohm a "kindred spirit."
I arrived at the same conclusion 45 years ago through the study of subjective science, metaphysics or whatever term you prefer. I created the term "International Philosophy" to describe the practical life philosophy or psychology of application that I had developed during my 45 year study.
International Philosophy
---
The mind does filter perception on a conscious and subconscious level according to what you believe, think and feel. That alone will cause you to notice things that could help you achieve those goals you are focused on. However, so far, I have only mentioned perception.
The mind creates and projects. The projection is composed of consciousness. This view is supported by the science.
Reality is an ongoing projection, there are no beginnings and endings because there is no time, and each person is a separate dimension of reality created out of the substance of their own consciousness. When four people enter a room, there are four rooms. Each person collapses one room from an infinity of probabilities. The projection is created on inner levels of consciousness by what you believe, think and feel. This is international philosophy — the facts of reality, which I knew at age 12. With that as my starting point, the past 45-years have led to many practical insights that I share in my books and free articles.
Your senses construct the reality they perceive. If you do not see the objects behind you, they do not exist physically. There is a field of infinite probabilities behind and around you. When you turn to see what is there, in that moment you collapse an infinite range of probable events into one specific scene and set of physical objects and events.
Each of your five senses collapses the sense perception it is in charge of. Your eyes specify one probability visually. You are actually surrounded by an infinite field of probabilities, but your physical eyes can only tune into one field of probability at a time. When you use your physical eyes, you do not see the millions of probable realities that surround you in the spacious present.
All your senses are coordinated so each perceives the same probability. You senses are always on the "same page," so to speak.
This is backed by the science of Einstein's colleague, quantum physicist, David Bohm. It is also obvious from the double-slit experiment.
This is a subjective science that has a heart and soul. Consciousness is universal and fundamental. Consciousness projects itself into matter. The mind constructs the physical environment and the body. Being universal and fundamental, the nature of the universe hinges on the nature of consciousness, and consciousness is altruistic.
Individuality is a very real expression of consciousness, and therefore the individual is altruistic. By its very nature, consciousness is altruistic and intelligent.
We have an intelligent and altruistic universe that comes to know itself through its individualized portions. You are the portion of this infinite, intelligent and altruistic consciousness that wears your name. 
You are the portion of this infinite, intelligent and altruistic consciousness that wears your name.
Holographic film is unique in that if you smash it into pieces, each piece will project the whole image projected by the entire film before it was smashed. In the same way, the holographic universe paradigm tells us that the individual projects the whole universe. This is only possible because on deep inner levels the individual is connected to the entire universe. Individuality does not contradict unity. The altruistic intelligence of the entire universe is expressed through individuality. In a way, each individual is a different version of the universe.
Because the universe is of good intent, so is the individual. However, the individual is given freedom. This means that the individual can believe otherwise. When this happens the individual projects his or her beliefs into events that reflect the belief that the individual is not altruistic. The nature of your life reflects what you believe you are. Your life reflects your beliefs as to the nature of reality. If you believe that reality is cruel and competitive, then that will be your reality. This is the mistake the human race is making.
This is why Albert Einstein said that believing that the universe is friendly is so important.
In the holographic universe paradigm, we create our reality. Each individual is the author of their reality. When you believe that the universe is altruistic and cooperative, your beliefs are in line with the intrinsic reality of consciousness. If you believe that the universe is uncaring and that you are undeserving, then you project that set of beliefs as your reality. You are creating what you believe, think and feel. If your assumptions are negative, that is what you create and experience. This is why I say that we must believe we are good and base our civilization on this firm belief in our goodness.
In fact, because we have not been doing that we have division and chaos. Poor behavior, incarceration and division are a product of the negative and inaccurate mainstream materialism paradigm (materialism / physicalism) expressed as the beliefs, thoughts, feelings and resulting behavior of the individual.
You are a beautiful person and your nature is good. 
You are good and the universe is kind.
You must believe that. It is true.
International Philosophy
---
The unhappiness and division in America is due to Americans thinking they know it all. They have not found answers, happiness or peace because of their beliefs. The world's problems are a result of using the wrong scientific paradigm to try to solve those problems.
Your immediate reality is a composite of your own life force projected onto a platform that is like an invisible stage we share with others. We telepathically agree on where and when we are. These are the rules of the game we agree to when we enter the physical system (a specific range of electromagnetic frequencies).
You have full freedom to create whatever you want within the boundaries given. The intellect creates beliefs, thoughts and feelings and the inner self uses these as a yardstick to create events. There is a time-lag between subjective activity and its materialization. Emotions, however, manifest quickly. The time-lag protects you from having fearful and negative thoughts of your own manifest instantly. The momentum of other thoughts and emotions modify your fears so that they do not blow up in your face.
Scroll down or use the table of contents to continue reading the article.
EASTWOOD
---
The intrigue, the confiscations... what is so important about this book?
"Consciousness is altruistic, and that means that you are an amazing, powerful and beautiful person."
— William Eastwood.
Why is Eastwood someone we should listen to?
---
Is it because he worked for a Yale professor in a research and development facility on a mysterious invention at age 13 — a modern version of an astrolabe accurate enough to be used by surveyors?
Not necessarily. But it does make you wonder what this kind of person wants to tell you after 45 years of research into the holographic nature of the universe — a study some people do not want you to read.
There is something in this book that undermines the official picture of science for the past three centuries. But that's not what bothered certain government agents. There is only one parallel in history.
"People who go around learning on their own often turn out to be pretty interesting themselves." — Carolyn Battista, 1979 interview of Eastwood at age 16.
A superior form of intelligence and new science paradigm gives us information about reality that objective science cannot
---
Einstein gave us hints of what was to come, Bohm gave us the scientific paradigm, and Eastwood shows us how to apply it for practical purposes.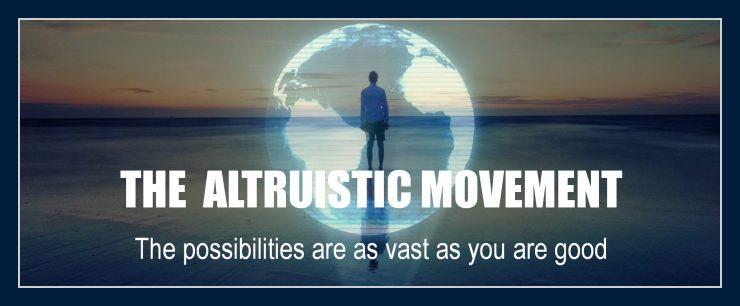 How is this possible and how was this science missed?
The answer is that David Bohm was subject to unfair and unwarranted charges for which he was later acquitted, but by then it was too late because he had been forced to leave Princeton University. This is currently documented.
In 1949, Einstein lost an argument in support of Bohm with the president of Princeton University at Berkeley, and this may be the reason why the science didn't reach the entire population during its inception.
The science reached me, however.
I spent over 45 years researching the ability of this scientific paradigm to potentially solve world problems. It was startlingly effective. The only problems I experienced came for people and institutions whose beliefs were threatened by the new ideas I was studying.
---
45

years of research go into every book
A two book set.
A constitution for a new set of international laws
---
The Altruism Code is to be used in the same way a country uses a constitution. But in this case, it is a constitutional guide for the individual, groups and nations.
The Altruism Code does for individual, groups and regions what a constitution does for a country
---
THE ALTRUISM CODE is the Constitution for a new civilization and the source-code for a new system of U.S. and international law. This code is a unifying principle to heal division and unite the world.
Every person's dignity is protected by universal, intrinsic law and international philosophy altruism law code.
45

45-years of research brings you a path to world peace & a global democracy
---
The book, "INTERNATIONAL PHILOSOPHY," contains instructions on how to use the Altruism Code to transform people, geographical regions and ultimately countries and the entire civilization.
It includes "A Plan to Save Democracy," information on the new inner UN and the Internal Science on which it is based.
Contains guidance on how to create what you want in life.
This is a practical book.
Contains step-by-step guidelines to create miracles, attract synchronistic events and live in gratitude and appreciation. A group of chapters called "Fast Track to Success" gives you simple instructions for achieving your goals.
Do my thoughts create matter?
---
The fact that your environment is a holographic projection of your brain and five senses explains part of the mystery as to how consciousness and thoughts create matter and physical reality. So yes, your thoughts create matter and consciousness creates your reality by creating a physical hologram. As your mind projects scenes in dreams, the mind projects your physical environment in the same basic way.
It is not that reality is not real, it is that we must redefine reality.
Click above to learn more
If we create our reality, why are there so many problems in the world?
---
Why are we working too many hours?
Why haven't ordinary people been able to achieve their dreams and live their passions?
Why haven't diseases been wiped out?
Why are so many people in the world divided in their thinking?
Why is so much attention being given to what is wrong with people?
We have lost all sense of responsibility for our thinking because we have been taught that our thinking does not matter. Off we all go to work, all the while thinking negative thoughts and dwelling on our problems and other people in the world that we blame for the world's problems.
When we are not aware of how we actually create events, we create haphazardly by default and we create many problems. We dwell on people who seem to prevent your forward progress and in doing so that is what we create.
Even when we realize that we create our reality with our thoughts, we still sometimes dwell on people who bother us. Habits and attitudes can be changed, but determination and effort are required. You have to be willing to do the work if you want to get the best results. If you are willing to do that, I can help you.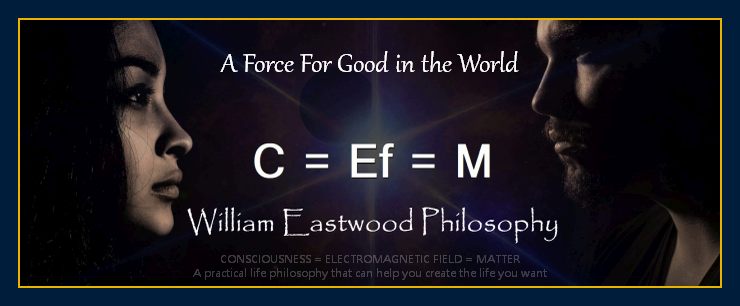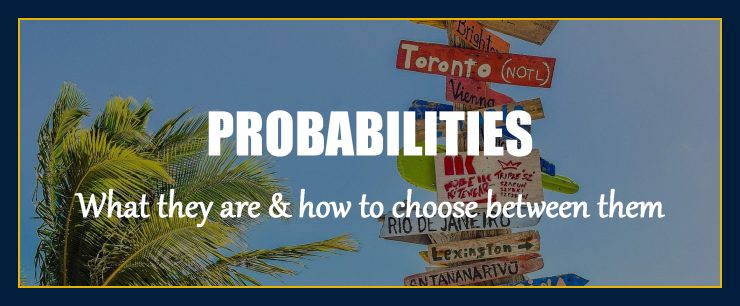 Our civilization has in the past thought that matter forms ideas, but it is just the opposite. Ultimately, everyone will discover that the events they experience are holographic projections; manifestations of "past" thoughts.
I know that you have had unexplainable experiences in your life. Things that make no sense within the context of the accepted scientific paradigm.
I have studied the paradigm that is accurate my entire life. It is all I have ever known. There is nothing to be afraid of. The entire universe is of good intent. Reality is itself is positive and cooperative.
Until you understand that your thoughts from your reality you do not understand the power and control you have over events. This is the reason for the frustration, failures and depression that runs rampant in our times. It is any creature's right to feel a sense of natural power and control over events.
When you understand your power over reality, life changes. You then have the advantage that others who are close-minded refuse. There is a lot to learn. If you have been around for a long time you probably know how difficult it is to stay balanced and positive in a world that often buffets you around with drama and problems. Maintaining a positive attitude alone can be a great challenge for many people.
Creating your reality is like maintaining a positive state of mind yet not missing the negatives. You have to see the negative but not focus on it. Is a challenge. There is a lot to learn. There is an entire paradigm of knowledge and skills associated with the science and art of manifesting your reality. We just do not go off and think of positive thought and then live happily ever after. It can and ideally does work that way, but not usually.
EASTWOOD / WORLD HELP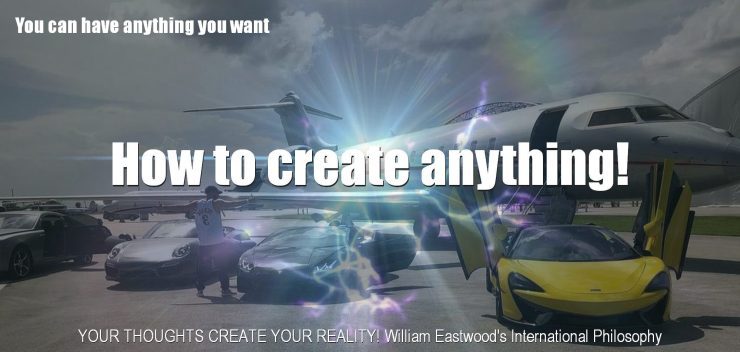 FREE

ARTICLES ON OUR 5 SITES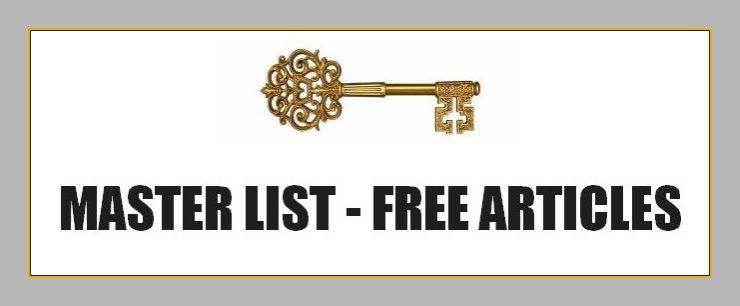 Thoughts can and do create matter despite what anyone tries to tell you to the contrary.
You have freedom to create almost any reality
Once you get to the point where you realize that your beliefs, thoughts and emotions create your reality via holographic projection, you realize the power you have over events. This knowledge that thoughts create matter gives you encouragement and allows you to change your reality, eventually freeing yourself from limitations.
If you are to create what you want in life you can do so. The methods are simple, but you must learn and apply them properly. Your beliefs, thoughts and emotions create your reality. By managing these three elements you can change your personal experience to bring it in line with what you want your life to be.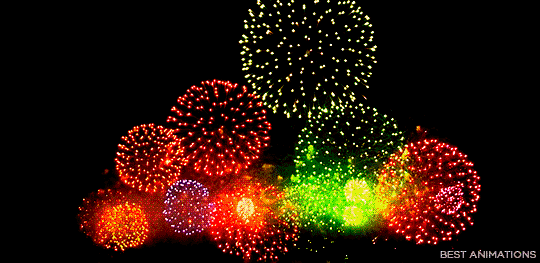 Do Thoughts Create Matter?
Does Consciousness Create Reality?
---
Copyright © 2020, 2021, 2022, 2023, By: William Eastwood
Primary article concludes here.
---
Categories: Do thoughts create matter?, Does consciousness create reality?, Quantum physics consciousness creates matter, Your thoughts create your reality, You project your thoughts into a holographically, Conscious thinking creates matter and reality,  Proof consciousness & thoughts create matter. Click on this site to learn more!
Do Thoughts Create Matter? Does Consciousness Create Reality?
Once you get to the point where you realize that your beliefs, thoughts and emotions create your reality, you realize the power you have over events. This knowledge that thoughts create matter gives you encouragement and allows you to change your reality, eventually freeing yourself of all limitations.
The concepts conveyed in this website are within these books.