---

Eastwood worked for a Yale University professor on a secret invention at a private research and development facility at age 13. "My study and 45 years of research shows that intensity, conditions and other factors determine when your thoughts become matter."
Internal Science explains consciousness and provides an understanding of reality. International Philosophy by William Eastwood helps people apply the science to change their lives.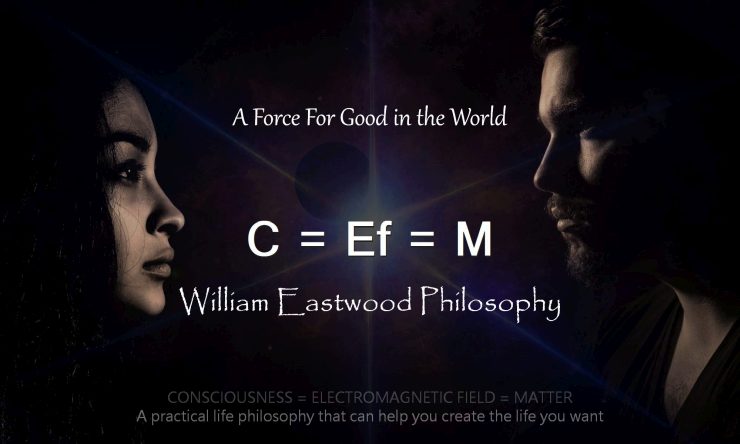 Is it possible that thoughts create matter?
---
Do thoughts create matter and is it possible that everything we have been taught is a mistake — is false? As profound of a question as that is, it is a question many are asking, including scientists.
If you do not already know the answer to that question, find out for yourself if thoughts create matter. Look at the science (scroll down) and test the principles in your own life. We already know the answer (scroll down).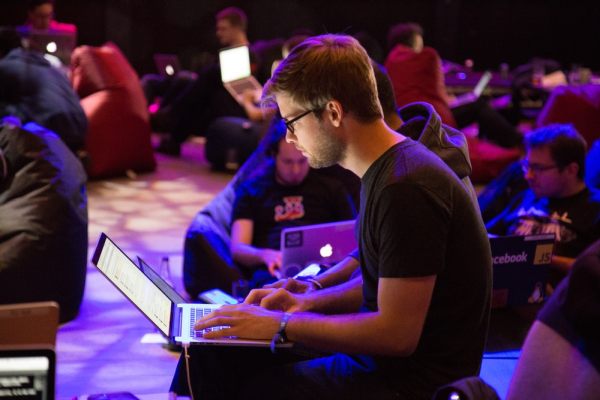 ---
Both thoughts and matter are composed of electromagnetic energy, but scientists do not know what electromagnetic energy is.
If thoughts formed matter, wouldn't science know?
---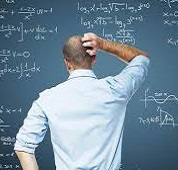 The scientific establishment does not know what an electromagnetic field is, and since everything is an electromagnetic field, External Science does not know what ANYTHING is.
If you ask a scientist what an electromagnetic field is, 99% will say "it is a fundamental entity, it's not made of anything else, it just is what it is." They leave that question to philosophers because they cannot answer it.
Quantum physicists, however, sometimes go beyond conventional ideas because of the nature of their work.
Do quantum physicists say that thoughts create matter?
---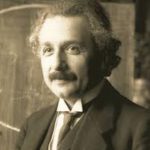 Many physicists do believe the universe is made up of or contains consciousness, but they do not usually professionally or publicly-announce it.
Most physicists stop short of publicly saying thoughts create matter and that consciousness is primary because saying so is a form of scientific heresy that invites attack from a prejudice majority.
Our institutions and legal system are also based on the old mechanistic paradigm. If it were true that thoughts create matter, that new premise would dismantle most accumulated knowledge in all fields.
It's taking a full century to happen, but it is now beginning to take place. Max Plank comes right out and says that consciousness creates matter.
Max Plank,

Noble Prize winner
---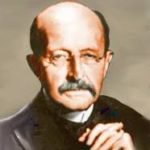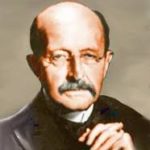 Max Planck, father of quantum mechanics says, "I regard matter as a derivative from consciousness."
— The Observer, 1931.
NOVA CPTV: Matter is a State of Consciousness.
The world's prominent physicists
---
An explanation of how consciousness creates matter is inherent in wave-particle duality.
The concept of an alive universe, a universe entirely composed of consciousness, is supported by the greatest scientific discovery of all time.

In his 1924 Ph.D. thesis and groundbreaking contributions to quantum theory, Nobel Prize winner, Louis de Broglie postulated the wave nature of electrons and suggested that all matter has wave properties.
This concept is known as wave–particle duality, and forms a central part of the theory of quantum mechanics.
De Broglie's wave–particle duality is extended to all particles and the laws of nature. This tells us that everything has a wave aspect.  
Which comes first, the wave or the particle? What do you believe?
---
Does matter form the wave or does the wave form matter? In our opinion, it is pretty obvious what the answer is.
Your body's (cellular) motion does not create the idea to move.
As all acts are preceded by an intent, be it on a conscious or subconscious level, all actions which form events are a result of information within the wave. 

Even the components of cells which continually replace their parts, do so according to the intent of the subconscious body consciousness.

The complexity and order of your cells replacing their parts is not a haphazard, chance creation. In the same way, all matter is a result of the information that forms and composes the wave.
The entire body has a nonphysical form that creates the physical body. The subconscious energy of which the body is composed creates the physical body.
FIVE NOBEL PRIZE WINNER'S FINDINGS
In reality, nothing is solid
---
Physicists know that nothing is solid.
Solidity is a result of how our five senses react to non-solid energy.
If we can't pass through energy, we consider it solid, and so it functions as a solid in practical terms, but regardless of the fact that nothing is truly solid.
All physical matter is composed of fields of energy.

There is no duration to matter,

it is continually generated

in the same way light is when you turn a light switch on.

Conscious Energy Units (CEUs) form matter in the same way photons of light operate. Both travel at the speed of light.

Fields form matter.
Physical matter is composed of non-solid fields of electrical energy. Waves are disturbances in those fields. Waves are the closest we get to particles, but waves are just energy moving around very fast.
The wave-aspect of anything in nature is an energy field that contains huge amounts of information.
What is a thought but an energy field containing information?
Everything is quantum consciousness. Thoughts create matter because matter is composed of consciousness.
The field comes first
---
The brain does not produce consciousness, consciousness creates the brain.

The brain is a receiver.

The past does not create the present, consciousness creates past, present and future simultaneously.
Do your thoughts create matter?
---
External science does not know what anything is, but what about Internal Science?
Can and do your thoughts actually create matter?
---
We have built a civilization on the division between mind and matter. Could we be wrong in having done that?  What if consciousness and matter were both composed of the same fundamental substance?
William Eastwood's Internal Science can clarify the facts.
Read more... (William Eastwood's Internal Science and International Philosophy)
EASTWOOD
By 1979,

the effects of my first experiment were astounding
"I USED SOMETHING OTHER THAN CONVENTIONAL SCIENCE TO ACHIEVE THIS AND MY MISSION."
— William Eastwood.
Reemerging 45 years later & Publishing 20 books in five years
I am offering the world something that actually works
---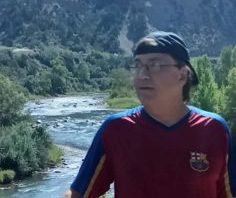 When it comes to solving world problems, the more conventional approaches don't work — they are what got us into trouble in the first place. I am offering something different that will stop violence, division, unhappiness, illness, and will create peace and prosperity.
Read more... (William Eastwood's Internal Science and International Philosophy)
CONSCIOUSNESS CREATES MATTER: Scientific Facts: Thoughts Create Matter
---
Thoughts create matter provides the education and plan to transform your life and solve world problems that is lacking in our world.
"Our traditional beliefs about human nature create a downward spiral of thinking and behavior. However, as more and more people realize what is happening and abandon those beliefs, they begin climbing. Everything then changes in their lives."
— Eastwood.
MISSION GREAT CIVILIZATION
RESEARCH SINCE 1975
---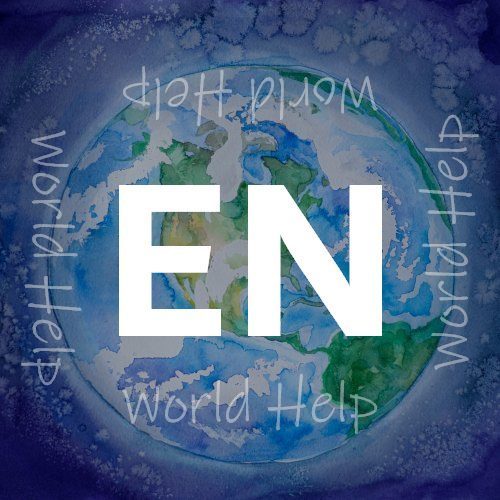 MISSION: Bring an end to suffering and conflict globally; distribute food and supplies to where they are needed most in the world; provide opportunity to all people across the globe; transition humanity to a new era; transform public institutions and private lives; form a new field of science, and reform education systems globally.
EASTWOOD
GLOBAL OUTREACH TO ALL COUNTRIES
---
Assisting Humanity to Create a Great Civilization.
We have the solution to world problems
---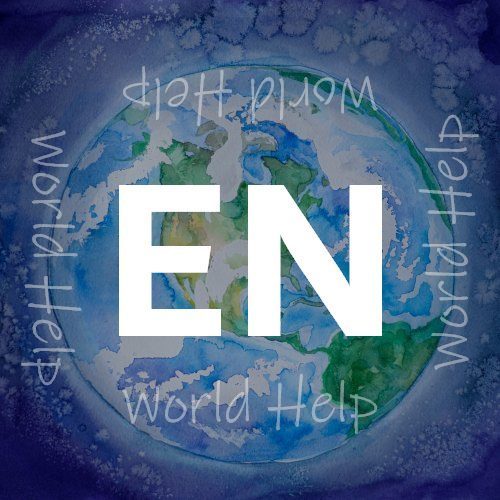 Sea level rise measured in feet is about to flood low-lying nations and major cities. This will force climate migration and put further strain on limited food supplies and nations'ability to cope.
The many challenges facing humanity at this time — an overcrowded planet, climate change, war, food shortages, divisiveness, personal economic struggle, inflation, the pandemic, health issues, mental disorders and emotional suffering — are all a result of one thing.
We can solve all these problems, but we need your help.
Say thanks
---
Say thanks with a book order so that I can continue to bring this information to you.

"If you do good things, good things will happen to you."
(Like finding a treasure at the exact moment he made that statement at age seven.)
You have the opportunity to help create a great civilization
---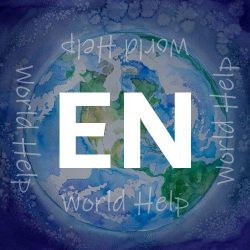 The fight for a new science to replace collective myths is sometimes perilous and exhausting. Thanks to donations from people like you, we are able to fight for every man, woman and child on earth, many who cannot afford books yet rely on the help and information we provide.
When you add one of our books to the tools you possess to improve yourself and the quality of your life, you help more than just yourself.
You help people in over 170 countries, some of whom are suffering in bleak and difficult circumstances.
…Some people are dealing with traumatic situations and lack of food, or in some way desperately need help. The support we provide can show them how they can get their next meal or feed their children. 
There is no

singular, one-world

time-line.
You do not progress in a lineal manner within time from birth to death.
You are not a three-dimensional self moving through three-dimensional world from birth to death.
You and the world do not exist that way.
Click here to learn more!
Seven points to create effectively
---
Follow your bliss.
Focus on the end result you are after.
Understand reality and apply conscious creation principles correctly.
Do not let things happen to you, go out and make things happen.
Make whatever you want, something you have to do.
Be determined, persistent and do not stop.
Apply co-creation principles (work with your inner self).
Thank You

I thank everyone that has made contributions, and those who have purchased books. I would not have been able to do it without you!
45

years of research has been put into a collection of powerful world-changing books that show you how to use Internal Science to create what you want in life.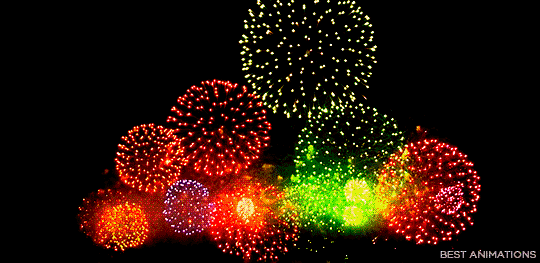 CONSCIOUSNESS CREATES MATTER: Scientific Proof & Facts: Thoughts Create Matter
---
Copyright © 2019, 2020, 2021, 2022, 2023, By: William Eastwood
Primary article concludes here.
Categories: Can and do your thoughts create matter?, Scientific proof and facts showing that thoughts create matter., Your thoughts can and do create matter and reality, Quantum mechanics shows us that consciousness creates matter and your thoughts create your reality, Mind forms matter and reality, Thoughts create matter and mind forms reality.  Click on this site to learn more!
CONSCIOUSNESS CREATES MATTER: Scientific Proof & Facts:

Thoughts Create Matter
Where do the hundreds of TV programs go when your TV is turned off? They are everywhere. The earth is blanketed by radio and TV signals. By using a physical TV to select one signal you collapse the field or wave into a specific particle―a movie or your favorite program you then watch.
In the same way, the primary universe is just an infinite field of consciousness. Your brain is a receiver, picking up aspects of this field of consciousness and collapsing it into a body and physical matter.
Once you get to the point where you realize that your thoughts create matter, you are able to free yourself of all limitations.