---
What is a New Scientist, Internal Science & Intuition? A New Universal, International Philosophy
---
Internal Science is a new more accurate paradigm of reality.
A new scientist is one who investigates reality using the methods of the Internal Science paradigm.
International Philosophy is a new universal philosophy based on the Internal Science worldview.
Intuition is when you feel something is true without relying entirely on your intellect for information about reality or events.
The origin of Internal Science
---
De Broglie was awarded the Nobel Prize for Physics in 1929
---
His 1924 thesis (Research on the Theory of the Quanta) based on the work of Max Planck and Albert Einstein on light, resulted in the de Broglie hypothesis that any moving particle or object had an associated wave. De Broglie therefore created a new field in physics, or wave mechanics, uniting the physics of energy (wave) and matter (particle). This is the first step toward Internal Science.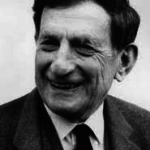 De Broglie developed a causal explanation of wave mechanics, which was refined by David Bohm in the 1950s.
The theory has since been known as the De Broglie–Bohm theory. His theory was supported by Einstein, and confirmed by G P Thomson, Davisson, Germer and Schrödinger.
As such it is only a bridge to what is a new form of science based on a new paradigm. Consciousness creates the universe, and therefore consciousness is the new scientific means of exploration and study,
David Bohm gives us a model of reality that serves as a bridge to a new science. We only introduce you to a new form of science.
In reality, nothing is solid
---
Physicists know that nothing is solid.
Solidity is a result of how our five senses react to non-solid energy.
If we can't pass through energy, we consider it solid, and so it functions as a solid in practical terms, but regardless of the fact that nothing is truly solid.
All physical matter is composed of fields of energy.

There is no duration to matter,

it is continually generated

in the same way light is when you turn a light switch on.

Conscious Energy Units (CEUs) form matter in the same way photons of light operate. Both travel at the speed of light.

Fields form matter.
What is quantum consciousness and new science?
---
Reality is composed of non-solid fields of electrical energy. Waves are disturbances in those fields. Waves are the closest we get to particles, but truth be said, there are no particles because waves are just energy moving around. That energy, however, is filled with information.
The wave-aspect of anything in nature is an energy field that contains huge amounts of information.
What is a thought but an energy field containing information?
Everything is quantum consciousness. Thoughts create matter because matter is composed of consciousness.
Consciousness and matter are the same thing, only the intensity is generally less with thoughts. Both thoughts and the physical universe are constructed entirely of electromagnetic fields, as explained below.
Click above to learn more.
EINSTEIN, BOHM & THE HOLOGRAPHIC UNIVERSE
---
According to Albert Einstein's colleague David Bohm, the mind projects the events we then perceive. Had Albert Einstein been successful defending Bohm in 1949, "the holographic theory of consciousness" may have replaced physicalism as our world's accepted science. (Documentation Princeton University.)
The inevitable paradigm-shift in mainstream science has begun.
The holographic theory of consciousness
---
The holographic theory of consciousness is largely based on the science of David Bohm. While the scientific method is reductionist and dissects to understand, Bohm's science is holistic, thus allowing Bohm's Internal Science to understand consciousness and External Science to fail to understand.
The holographic theory of consciousness says that the information in the whole is contained in each of its parts.
Electromagnetic waves have an infinite information storage capacity. When waves interact, it is called interference and the original information from each wave in an interference pattern survives and can be extracted from each wave and read regardless.
Based on this view, the brain is understood to be a transmitter and receiver of information. The brain is a bioelectrical organism. The brain draws from the electromagnetic interference patterns that exist around us at all times. The brain thus draws from all information and adds new information to the whole.
Information is not stored in the brain; it is stored in the electromagnetic fields around us. Your thoughts, emotions and memories are not dependent on the existence of the brain. You exist as an individualized portion of the entire universe of information or what Bohm called the holomovement.
Your consciousness is a portion of the total electromagnetic field of the entire multidimensional universe.
Scattered thoughts display incoherence, meaning they go off in all directions from their point of origin, whereas focused thoughts are coherent like laser light. Focusing beliefs, thoughts and emotions is thus the key to personal power and the ability to both pick up information intuitively and manifest goals physically.
The brain, Bohm says, "may act like an antenna" to pick up information from the entire field of information of the universe.
Bohm says that if the mind is preoccupied with outer levels of reality, it is less able to pick up subtle information from the electromagnetic field. To pick up information from any source requires tuning to the frequency of the information sought.
The heart and body must be in coherence with the information of the subtle energies sought in order to experience profound intuition and identification.
To increase your bioelectrical sensitivity requires focusing and tuning the mind.
Bohm indicates that the "explicate order" (physical reality) is a projection from the "implicate order" (an inner reality of information) which underlies everything. Information guides the process by which matter is organized as the forms we then perceive. The collapsing wave function enters in, thus introducing the role human consciousness plays in the formation of the universe. Without an observer there is "only" electromagnetic energy containing information (consciousness).
Internal Science and International Philosophy adds its own unique perspective in a way that makes sense of Bohm's holographic universe.
"Inner nonphysical probable events are selected according to our beliefs, thoughts and emotions and thereby projected and experienced as being physical by our five senses. My books and articles explain how you control the process."
— William Eastwood
I offer the practical, easy to understand International Philosophy application of internal science principles.
"Einstein operated within the Internal Science paradigm before it was even recognized. Carefully consider his words below if you want to understand what Internal Science is and is not."
— William Eastwood.
If you say everything comes from the big bang, the big bang is no different than a wizard's "poof," because it is basically just a magical appearance of something from nothing. Objective science cannot explain why we exist or how we came to be. Internal Science, however, can.
Application of new science
---
A new scientist probes the universe with his or her own consciousness.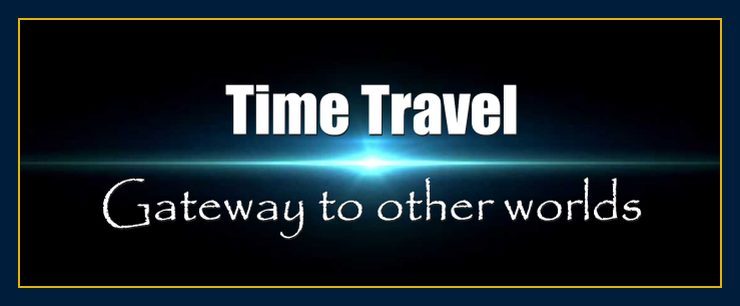 "A major physics discovery in January 2023 advances Internal Science and David Bohm's holographic universe theory."
— William Eastwood
January 2023 report: A significant new discovery in physics
---
Reported in January 2023, A team of physicists at Brookhaven National Laboratory (BNL) have used light that existed at the beginning of the universe to smash gold ions, and in doing so have discovered dissimilar particles undergoing quantum entanglement.
Imagine an alien civilization a trillion years in the future on the opposite side of the universe from an ancient planet that existed prior to the formation of the earth. According to the study's finding, instantaneous exchange of information is possible between these two points in time and space.
How is this possible?
The answer is startling!
A new Earth-Network.org article.
Recent scientific discoveries
---
"Physicists at Brookhaven National Laboratory (BNL) have discovered a completely new type of quantum entanglement..."
Multiple observers are responsible for creating our physical reality by collapsing non-physical fields into physical matter we call the universe.
Observers create reality out of non-physical fields.
The quantum hologram theory (the holographic theory of consciousness).
What is Internal Science & International Philosophy by William Eastwood?
Scroll down or use the table of contents to continue reading the article.
We are not the only ones saying there is a new paradigm in science that is being ignored, (click below for an example).
QUANTUM PHYSICS MIND-BRAIN MODEL
THE HOLOMOVEMENT & UNDIVIDED WHOLENESS
Objective science hasn't answered important questions
---
The scientific establishment does not know what an electromagnetic field is.
If you ask a scientist what an electromagnetic field is, 99% will say "it is a fundamental entity, it's not made of anything else, it just is what it is." They leave that question to philosophers because they cannot answer it.
Further into this article I explain why traditional science cannot go deeper than electromagnetic energy. Science as it is traditionally practiced can probe down to the Zero Point Field, but no further. New science — Internal Science — however, can probe deeper. Using the methods of Internal Science, the concept of a CEU arises to explain what electromagnetic energy is composed of.
Science Does Not Know What Fields Are
A wave, electron (matter) and a photon are an excitation of an electromagnetic field; thus, a wave, electron (matter) and photon are in essence an electromagnetic field. All three are different states of the same thing—the fundamental electromagnetic field — so, what is an electromagnetic field?
The scientific establishment cannot tell you what electromagnetic fields are. A few will tell you, however, that consciousness is an electromagnetic field. I agree that consciousness is an electromagnetic field. It is also more. Consciousness contains properties of sound and light woven into its substance.
Consciousness Is an Electromagnetic Field
Those who believe in materialism / physicalism make a division between mind and matter. Doing so is an error. Everything is a state of consciousness. Even objects and events are a form of consciousness projected by and registered by our senses as a solid. It is our senses that create the impression that we call solid matter.
Everything is an electromagnetic field. Nothing else exists. All scientists will agree.
Since science as a whole does not know what an electromagnetic field is, orthodox science does not know what anything is. Yet science claims to know that thoughts do not create matter!
We can thus safely say that the formula below could be correct — it is not disproven.

Consciousness = Electromagnetic field = Matter.
EASTWOOD: I published and copyrighted "C = Ef = M, but I did not arrive at that conclusion through complicated mathematical formulas.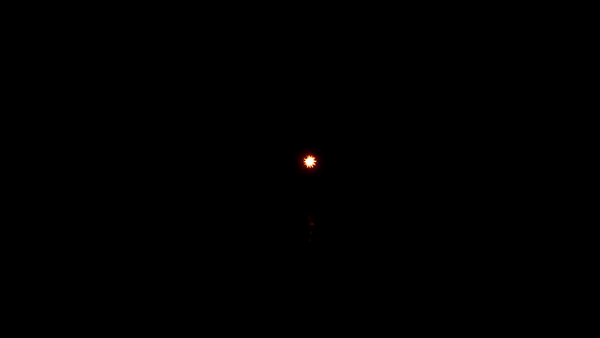 What is a New Scientist, Internal Science & Intuition? A New Universal, International Philosophy
---
© Copyright 2023, By: William Eastwood
Primary article concludes here.
---
Categories: What is a new universal international philosophy? What is a new scientist and internal science? What is intuition and direct knowing? Are consciousness and matter the same thing? What's the difference between mind & physical reality?