---

Eastwood worked for a Yale University professor on a secret invention at a private research and development facility at age 13. "My study and 45 years of research shows that intensity, conditions and other factors determine when your thoughts become matter."
Is it possible that thoughts create matter?
---
Do thoughts create matter and is it possible that everything we have been taught is a mistake — is false? As profound of a question as that is, it is a question many are asking, including scientists.
If you do not already know the answer to that question, find out for yourself if thoughts create matter. Look at the science (scroll down) and test the principles in your own life. We already know the answer (scroll down).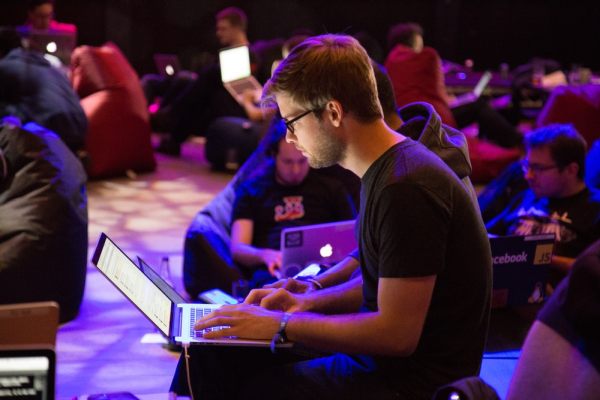 ---
Both thoughts and matter are composed of electromagnetic energy, but scientists do not know what electromagnetic energy is.
C=Ef=M
---

As far as we know, neither Albert Einstein nor physicist David Bohm worked for a professor from one of the world's top ten universities at age 13, but Eastwood did.
Read more... (William Eastwood's Internal Science and International Philosophy.)
Eastwood
Reemerging 45 years later & Publishing 20 books in five years
The world is in a dangerous trance
---
The world is in a dangerous trance, under an unnecessary damaging collective hypnosis.
---
Most people don't know how reality works.
The inability of a person to accept something that is opposed to their worldview is called cognitive dissonance, and this is the reason for the division and problems we are facing in the world today.
What is Internal Science and how can it help me?
---
Internal Science by  William Eastwood, is a more accurate and complete paradigm of reality. Working for a Yale University professor at age 13 and studying holographic reality to help people achieve their goals and solve world problems for over 45 years, Eastwood is now the author of over 20 books and 100's of free articles based on Internal Science.
Albert Einstein's friend and colleague, physicist David Bohm, introduced the science and Eastwood translates it into simple terms to show us how we can create whatever we want in life.
Reality is a projection—Internal Science—the right science
---

Physicist David Bohm, — who Albert Einstein called "a kindred spirit," and whose Ph.D. thesis — being top secret and classified — was awarded at the University of California at Berkeley by none other than Robert Oppenheimer — tells us that our physical reality is a holographic projection of the brain and five senses.
How you are creating a three-dimensional movie—your life
---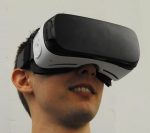 Imagine that in your living room you put on a holographic headset. At the click of a switch, you seem to no longer be in your living room.
Your senses are now telling you that you are actually on a tropical beach. As you reach down to touch the imaginary sand, sensor pads in gloves you are wearing give the sensation of pressure on your fingers.
This is an analogy to explain the purpose of your body and brain. Your body and brain are like a holographic headset that allows you to perceive a 3D movie you call your life.
If thoughts formed matter, wouldn't science know?
---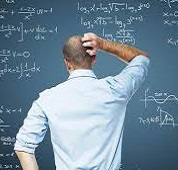 The scientific establishment does not know what an electromagnetic field is, and since everything is an electromagnetic field, External Science does not know what ANYTHING is.
If you ask a scientist what an electromagnetic field is, 99% will say "it is a fundamental entity, it's not made of anything else, it just is what it is." They leave that question to philosophers because they cannot answer it.
Quantum physicists, however, sometimes go beyond conventional ideas because of the nature of their work.
Do quantum physicists say that thoughts create matter?
---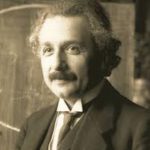 Many physicists do believe the universe is made up of or contains consciousness, but they do not usually professionally or publicly-announce it.
Most physicists stop short of publicly saying thoughts create matter and that consciousness is primary because saying so is a form of scientific heresy that invites attack from a prejudice majority.
Our institutions and legal system are also based on the old mechanistic paradigm. If it were true that thoughts create matter, that new premise would dismantle most accumulated knowledge in all fields.
It's taking a full century to happen, but it is now beginning to take place. Max Plank comes right out and says that consciousness creates matter.
Max Plank,

Noble Prize winner
---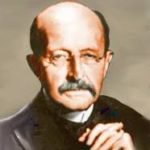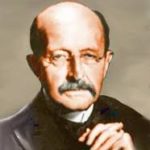 Max Planck, father of quantum mechanics says, "I regard matter as a derivative from consciousness."
— The Observer, 1931.
NOVA CPTV: Matter is a State of Consciousness.
The world's prominent physicists
---
An explanation of how consciousness creates matter is inherent in wave-particle duality.
The concept of an alive universe, a universe entirely composed of consciousness, is supported by the greatest scientific discovery of all time.

In his 1924 Ph.D. thesis and groundbreaking contributions to quantum theory, Nobel Prize winner, Louis de Broglie postulated the wave nature of electrons and suggested that all matter has wave properties.
This concept is known as wave–particle duality, and forms a central part of the theory of quantum mechanics.
De Broglie's wave–particle duality is extended to all particles and the laws of nature. This tells us that everything has a wave aspect.  
Which comes first, the wave or the particle? What do you believe?
---
Does matter form the wave or does the wave form matter? In our opinion, it is pretty obvious what the answer is.
Your body's (cellular) motion does not create the idea to move.
As all acts are preceded by an intent, be it on a conscious or subconscious level, all actions which form events are a result of information within the wave. 

Even the components of cells which continually replace their parts, do so according to the intent of the subconscious body consciousness.

The complexity and order of your cells replacing their parts is not a haphazard, chance creation. In the same way, all matter is a result of the information that forms and composes the wave.
The entire body has a nonphysical form that creates the physical body. The subconscious energy of which the body is composed creates the physical body.
FIVE NOBEL PRIZE WINNER'S FINDINGS
In reality, nothing is solid
---
Physicists know that nothing is solid.
Solidity is a result of how our five senses react to non-solid energy.
If we can't pass through energy, we consider it solid, and so it functions as a solid in practical terms, but regardless of the fact that nothing is truly solid.
All physical matter is composed of fields of energy.

There is no duration to matter,

it is continually generated

in the same way light is when you turn a light switch on.

Conscious Energy Units (CEUs) form matter in the same way photons of light operate. Both travel at the speed of light.

Fields form matter.
Physical matter is composed of non-solid fields of electrical energy. Waves are disturbances in those fields. Waves are the closest we get to particles, but waves are just energy moving around very fast.
The wave-aspect of anything in nature is an energy field that contains huge amounts of information.
What is a thought but an energy field containing information?
Everything is quantum consciousness. Thoughts create matter because matter is composed of consciousness.
The field comes first
---
The brain does not produce consciousness, consciousness creates the brain.

The brain is a receiver.

The past does not create the present, consciousness creates past, present and future simultaneously.
Do your thoughts create matter?
---
External science does not know what anything is, but what about Internal Science?
Can and do your thoughts actually create matter?
---
We have built a civilization on the division between mind and matter. Could we be wrong in having done that?  What if consciousness and matter were both composed of the same fundamental substance?
EASTWOOD
By 1979,

the effects of my first experiment were astounding
"I USED SOMETHING OTHER THAN CONVENTIONAL SCIENCE TO ACHIEVE THIS AND MY MISSION."
— William Eastwood.
EASTWOOD
---
I look at the world through a new science paradigm and worldview that I have developed. I interpret global issues through the lens and screen of this worldview. My worldview is intuitive yet validated by the latest findings in quantum theory.
Following nearly a century of discoveries and countering challenges, spooky action at a distance is finally at the heart of modern physics.
CONSCIOUSNESS CREATES MATTER: Scientific Facts: Thoughts Create Matter
---
Thoughts create matter provides the education and plan to transform your life and solve world problems that is lacking in our world.
"Our traditional beliefs about human nature create a downward spiral of thinking and behavior. However, as more and more people realize what is happening and abandon those beliefs, they begin climbing. Everything then changes in their lives."
— Eastwood.
Seven points to create effectively
---
Follow your bliss.
Focus on the end result you are after.
Understand reality and apply conscious creation principles correctly.
Do not let things happen to you, go out and make things happen.
Make whatever you want, something you have to do.
Be determined, persistent and do not stop.
Apply co-creation principles (work with your inner self).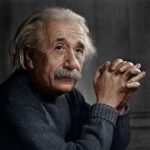 "As our circle of knowledge expands, so does the circumference of darkness surrounding it."
― Albert Einstein.
Humans have been pulling other humans down for generations. This is done in many ways. The core belief of our civilization is a miscalculation that is driving humanity's problems.
Are you going to remain safe within the limitations of the majority?
What can be done when the world has become a cult?
---
Much of the world has been poisoned by destructive misconceptions about reality and human nature. People see what they want to see.
You can remain safe with the herd, or you can be an original and unique human who sees beyond the myths of civilization.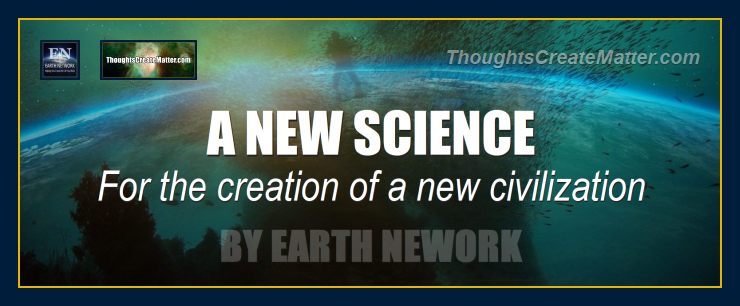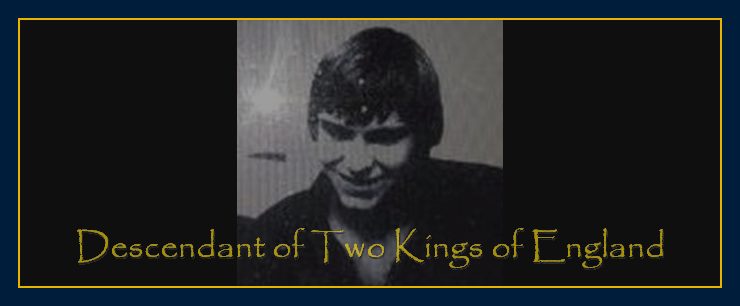 EASTWOOD
---
"De revolutionibus orbium coelestium," was important because from it we learned that the earth was not the center of the universe. The same thing is happening again. We are learning that the universe is not what we thought it was, and "The Solution…" has experienced the same level of VIOLENT resistance as Copernicus's book.
The intrigue, the confiscations… what is so important about this book?
---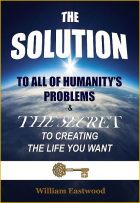 "The Solution…" has the intrigue of Nicolaus Copernicus's "De revolutionibus orbium coelestium," a book that changed the universe. The second editor, with two doctorates in theology, endorses the twice confiscated manuscript — "We can literally change the course of civilization by lifting the race to a higher path through implementing the solution." — Mario Fusco, TH.D., RS.D, B.S.C.
The Rosenthal effect explains why scientists can prove their theories even if they are incorrect! This is the smoking gun everyone is looking for that shows that beliefs create reality and is the reason why modern science has created a dangerous false science.
Eastwood does not use scientific terminology that is difficult to understand. Every book he writes tells you how to create what you want in life in a plain and simple language that anyone in any country can understand. 
"Consciousness is altruistic, and that means that you are an amazing, powerful and beautiful person."
— William Eastwood.
Why is Eastwood someone we should listen to?
---
Is it because he worked for a Yale professor in a research and development facility on a mysterious invention at age 13 — a modern version of an astrolabe accurate enough to be used by surveyors?
Not necessarily. But it does make you wonder what this kind of person wants to tell you after 45 years of research into the holographic nature of the universe — a study some people do not want you to read.
There is something in this book that undermines the official picture of science for the past three centuries. But that's not what bothered certain government agents. There is only one parallel in history.
"People who go around learning on their own often turn out to be pretty interesting themselves." — Carolyn Battista, 1979 interview of Eastwood at age 16.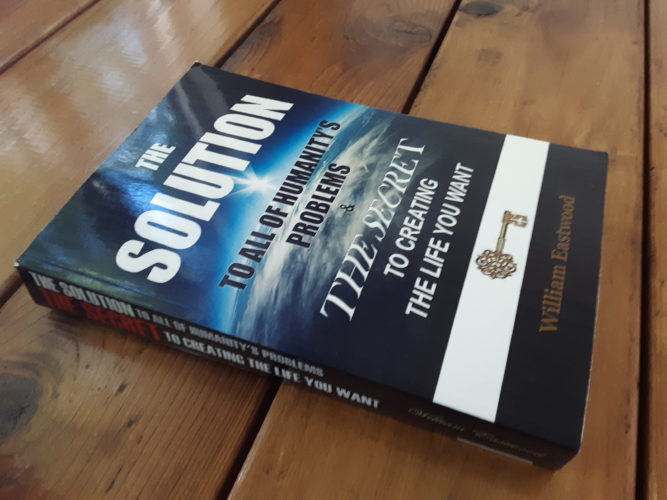 FREE

daily affirmations and guidance
"At 12, I left the academic community in order to be intelligent. I left the allure of acclaim to be my authentic self — a humanitarian assisting everyone everywhere with World Help."
The news of the century and your way out of the illusion
---
International Philosophy by William Eastwood: A Force for Good in the World
EASTWOOD
"All my books are focused on the most important thing to know in life
---
"How you can create what you want in life in a much easier way than we were all taught."
— Eastwood
MANUFACTURER DIRECT!
Say thanks
---
Say thanks with a book order so that I can continue to bring this information to you.

"If you do good things, good things will happen to you."
(Like finding a treasure at the exact moment he made that statement at age seven.)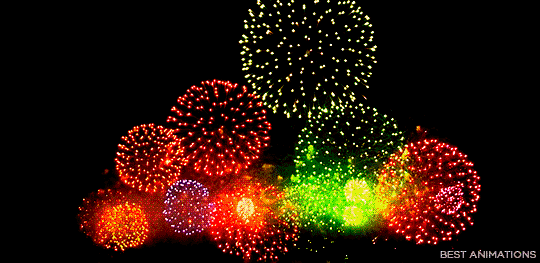 CONSCIOUSNESS CREATES MATTER: Scientific Proof & Facts: Thoughts Create Matter
---
Copyright © 2019, 2020, 2021, 2022, 2023, By: William Eastwood
Primary article concludes here.
Categories: Can and do your thoughts create matter?, Scientific proof and facts showing that thoughts create matter., Your thoughts can and do create matter and reality, Quantum mechanics shows us that consciousness creates matter and your thoughts create your reality, Mind forms matter and reality, Thoughts create matter and mind forms reality.  Click on this site to learn more!
CONSCIOUSNESS CREATES MATTER: Scientific Proof & Facts:

Thoughts Create Matter
Where do the hundreds of TV programs go when your TV is turned off? They are everywhere. The earth is blanketed by radio and TV signals. By using a physical TV to select one signal you collapse the field or wave into a specific particle―a movie or your favorite program you then watch.
In the same way, the primary universe is just an infinite field of consciousness. Your brain is a receiver, picking up aspects of this field of consciousness and collapsing it into a body and physical matter.
Once you get to the point where you realize that your thoughts create matter, you are able to free yourself of all limitations.