---

How Do My Thoughts Become Physical? How Do My Thoughts & Beliefs Create My Reality?
Do my beliefs create my reality?
Click above to learn more
Click Image for EN founder's video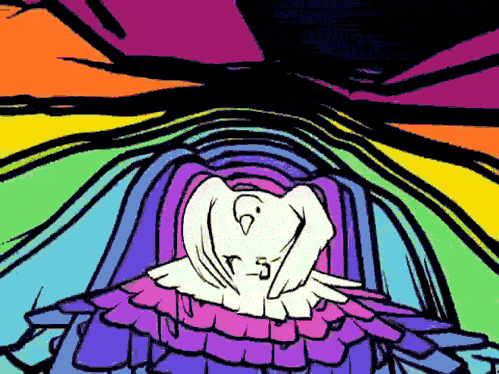 Click above
Consciousness is a State of Matter: MIT.
Beliefs, expectations and assumptions create events.
Beliefs and assumptions elicit from the other people and the field of probabilities events in keeping with them.
An assumption is often a self-fulfilling prophecy. Expectations create and maintain the conditions and situations we create in our life, and are therefore extremely important.
What is a thought or belief?
The energy that forms a thought is the exact same kind of energy that forms physical matter. Both thoughts and objects are composed of electromagnetic energy.
Are thoughts or beliefs produced by the brain?
No, the brain is a receiver picking up the electromagnetic energy of the mind. The brain connects us to physical reality, but it doesn't create thoughts or matter. Only consciousness creates.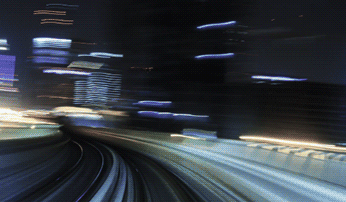 C = Ef: THOUGHTS CREATE MATTER:   FAST TRACK TO  SUCCESS
.Your Fast Track to Success  link (C = Ef) above loads in milliseconds
Is a thought a belief?
An idea or thought you have is not automatically a belief. You have to accept the thought as being true before it becomes a belief for you.
Are some beliefs stronger than others?
Internalizing an idea as being true makes that idea a belief you hold. If you then invest that idea with charged emotion, it becomes an emotionally held belief, and from there can evolve into a core belief.
What is intensity in a belief?
Intensity is a factor of emotional conviction. A belief held with a lot of emotional conviction has greater intensity than a belief that evokes little emotion in you one way or the other.
Click above
How can I manifest thoughts fast?
The more intense the thought the closer it is to the range that forms matter. Emotional intensity is the factor necessary to propel non-material energy into material form.
Remove Invisible Barriers to Success
Click above
What determines how fast a  belief, thought or emotion materializes?
The more intensity a belief has, the more quickly it will materialize, and the more likely it will endure and maintain physical form. Intensity is a factor of emotional conviction.
Can I change my beliefs to improve my life?
If you improve your beliefs your life improves. The opposite also applies.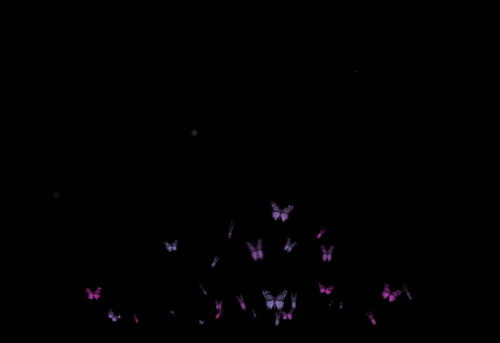 Artificial Intelligence??? Sentient Consciousness
The Problem Causing All Other Problems
What Happens When I Change My Beliefs?
Be careful what you believe. Accurate and expansive beliefs can liberate your potential and make all things possible for you.
When we are young we inherit our parents and societies beliefs, and then at about age 13 we begin to question what we unthinkingly accepted as a child.
In adolescence we develop our own belief system. Sometimes it is similar to what we learned and conforms to the values of our society, and sometimes it is different.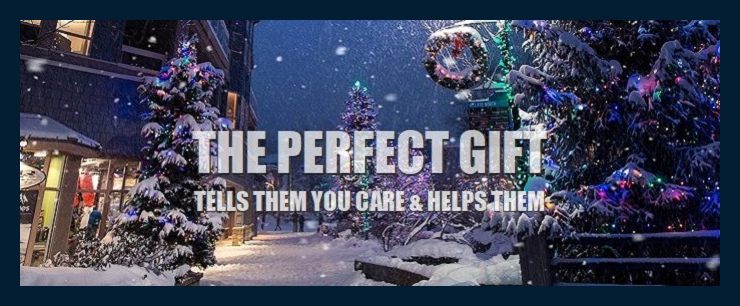 Click above

45 year study. Hundreds of articles
Can I change my beliefs?
Yes. You can change your beliefs, and new beliefs may serve you better.

Click on the rotating earth at the top of every page for your daily affirmations.
How do I change my beliefs or thoughts?
The constant mind chatter in your head is usually a dialogue with yourself stating what you do and do not believe. Just change the dialogue. If you want new beliefs, tell yourself what you believe, and feel the reality of the new belief. Affirmations are one means to do this.
It's all so easy!
Assumptions are belief. Anything you assume to be true you tend to create physically.
If you want to change your life, just change what you are telling yourself is true in your head. A situation can have any outcome. The outcome is set by you. If you tell yourself in your head, this is going to work out, or, the result will be positive, then that is what you tend to create. This is why affirmations are so valuable.
Begin to change your life by applying affirmations on a daily basis. If possible, learn to think in affirmations.
Manifesting anything you want in life is easy when you know how. Begin to create your dreams now!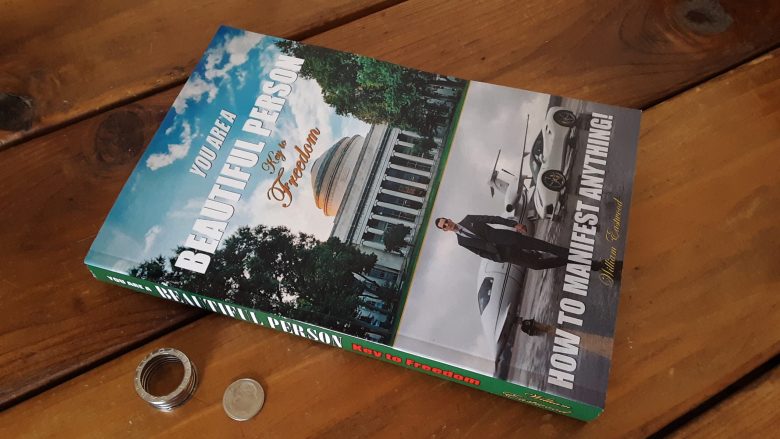 Click above
ON BELIEFS
How important are core beliefs?
Core beliefs organize our internal and exterior personal reality. A core belief can be negative or positive. A core belief could be I am an unworthy person, or I am a sinner or something is wrong with me. Such beliefs will  generate their own  thoughts and activate memories in you that conform with their promise.
Such negative beliefs will make you feel bad about yourself and will result in accomplishment ceilings. You'll not be able to find happiness and satisfaction in life because you will punish yourself for who and what you think you are.
It is therefore imperative that we adopt positive beliefs about ourselves, others and the world we live in.
Can my beliefs change my emotions?
Because beliefs generate thoughts and emotions, changing your beliefs for the better can free you of anxiety, worry or any other negative emotions.
Can changing my beliefs rid me of fear?
Absolutely. If you are filled with fear, or suffer any psychological disharmony, the solution is to change your beliefs. But don't just adopt a new philosophy for the sake of something new. Adopt accurate beliefs that will do more than relieve you temporarily, but will lead to lasting success and happiness in life through thick and thin.

Click on the rotating earth at the top of every page for your daily affirmations.
Can beliefs remove limitations?
Beliefs are your get-out-of-jail-free card in more ways than one. Not only will they free you of anxiety or uncomfortable emotions, but they will literally manifest a new reality for you. Then both your inner and outer life will reinforce each other.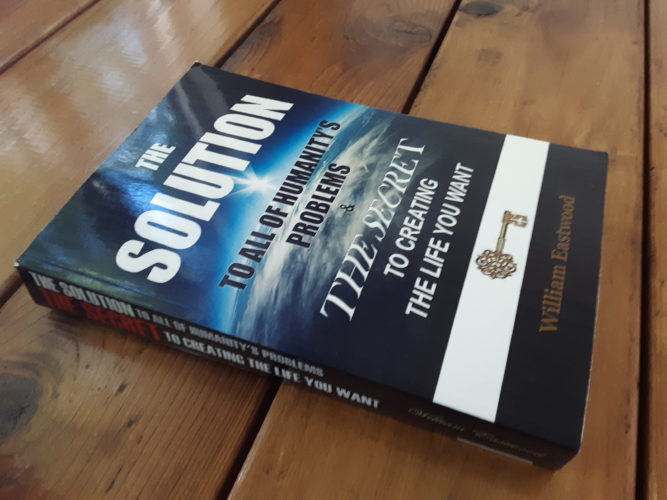 Click above
Do specific beliefs lead to corresponding specific outcomes?
Yes. When you hold specific positive beliefs, they lead to corresponding specific events and circumstances.
When you look around you in your own environment, all the objects and the characteristics of those objects reflect what is in your mind. Your personal reality is a perfect mirror image of your belief system, thoughts and emotions.
If you visualize a new blue car, you tend to get the color blue when you buy a car or are given a car. Other characteristics also reflect dominant thought patterns. Intensity is the primary factor
If you are always extremely upset at certain malfunctions, then that intensity may override your positive thoughts on the issue. If your air conditioners have always broken down in your previous cars, you may have to make an effort to change your pattern and think in terms of having a good air conditioning system.
What I'm trying to say is that every single specific aspect of your life reflects the specific belief that created it. You don't just go out and think positive, and then positive things happen to you.  The matter is far more complex than that.  The way it works, however, is truly miraculous.  Whatever you focus on you can create, specifically!
As your beliefs, thoughts and emotions work together to manifest as your reality, your inner psychological life will reinforce that new reality. In other words, suppose you manifest something you've been wanting for a long time. Your reaction would probably be one of jubilance. The jubulance you feel would then act as a structural reinforcement.
Belief and emotion will tend to maintain the new event that you manifested, perhaps through the rest of your life. If, at any time your positive attitude towards something new wains, and you begin to think of it as a humdrum experience, then the energy behind the manifestation will weaken, and you may lose what you have.
EXAMPLE of How Thoughts Create


Is changing beliefs the best way to change my reality?
The most powerful way to change your reality is to change your beliefs. That is easy to do if your beliefs are inaccurate and you realize that they are. And it is only a matter of discerning what beliefs would be better as well as accurate.
Always remember that beliefs are tools. You can use your beliefs to accomplish anything. If you believe you can do something, the belief that you can do it helps you to do it.
How many times have you heard it said that if you can believe it you can  achieve it? what you believe you can do you can do, and if you don't believe you can you can't.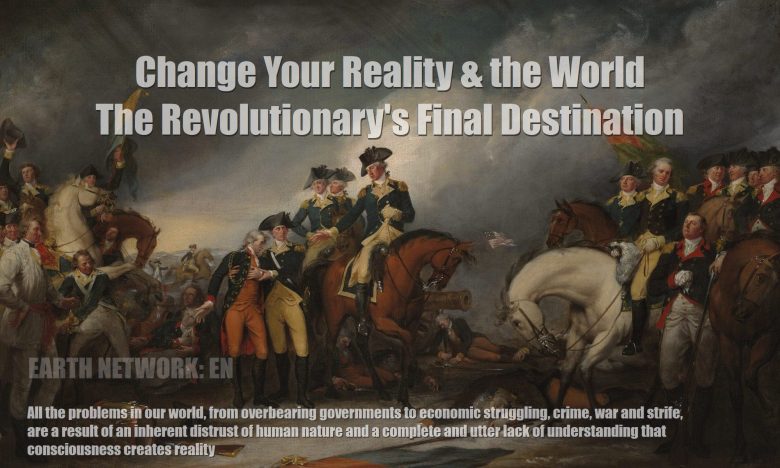 Click above
Join the revolution
A revolution or renaissance is caused by a change of beliefs on the part of many. My websites, particularly this one, are oriented along those lines.
There are many articles to help you manifest your ideals and achieve your goals. As more people realize that conventional mainstream thinking is false, more people will be looking for answers. I hope that they will find them here.
I hope to help people adopt new beliefs and create a better reality for themselves and for humanity as a whole. That has always been my intent.
Be an emmisary to earth. Click button below to learn more.
New Institution Can Heal Society
Create any reality you want now using your thoughts and beliefs to change your reality!
PROSPERITY VIDEO & DROPBOX LIBRARY
---

Helping you to create the life you want!

I am wealthy and successful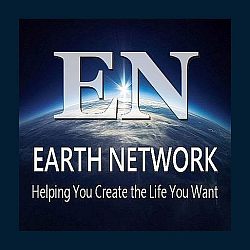 Helping you to create the life you want!
Your own personal metaphysical Library
.
The drop-down boxes, videos & buttons lead you to profound & amazing metaphysical insights & higher states of mind. The Solution to Problems. Manifest unlimited money, love, & more.
---
Click on the drop-down boxes to find the information you need. Or scroll down to continue reading article.
Click above

HELP CREATE THE ULTIMATE FUTURE
Remove Invisible Barriers to Success
Why the whole world suffers!
Man with pointing finger depicts the inner judge within people that holds them back.
Only 1 in 99 people are free of the internal judge and victim.
Few people are even aware of the existence of the inner judge & victim that control their mind and life.
You must be aware of the problem to solve it.

ARE YOU FREE? Internal Judge & Victim

Remove Invisible Barriers to Success
HELP CREATE THE ULTIMATE FUTURE
Click above
How do thoughts create matter?
Some aspects of manifestation are automatic following laws of physics, and some aspects are directed.
At a deep inner level you initiate, project and control what happens like a producer, transforming energy into objects and events.
Making a new worldview work for you
To fully take advantage of the principles of conscious creation it is advisable to adopt a new baseline in the manner in which you relate to reality. To make the metaphysics work as it was meant to we need to  automatically think in terms of attracting probabilities in simultaneous time.
Before I learned to influence reality effectively with my thoughts,  I had to do battle with the beliefs I had inherited early in life. The inner judge (parasite) within me was sabotaging everything I set out to accomplish.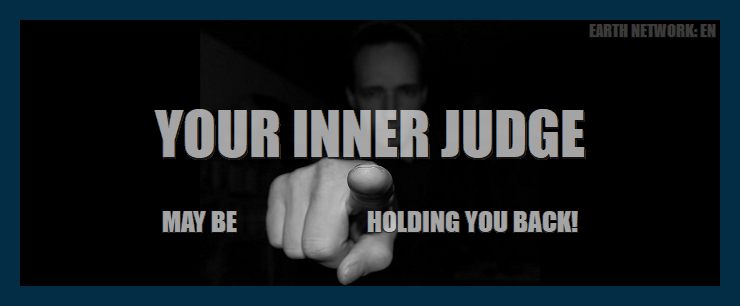 You must first be aware of a problem before you can solve it.

ARE YOU FREE? Internal Judge & Victim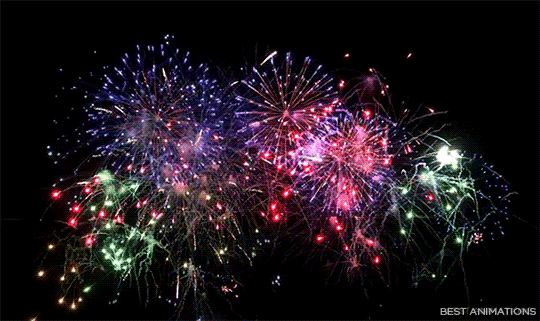 How Do My Thoughts Become Physical? How Do My Thoughts & Beliefs Create My Reality?
Copyright © 2019, By: William Eastwood
6" by 9" paperback
ENDORSEMENT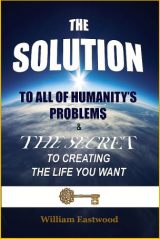 "In editing 'The Solution…', my perspective as a scientist with doctorates in theology is that 'The Solution…' bridges science, metaphysics and true religion.
We can literally change the course of civilization by lifting the race to a higher path through implementing the solution.
- Mario Fusco TP.D, RS.D, BSc.
DREAMS DO COME TRUE
From the upper echelons of the scientific establishment comes a completely new definition of reality and the human being. The most advanced physics in the world suggests that accumulated knowledge in all fields is based on a false premise.
If so, all curriculum from grade school to university will need to be entirely overhauled. The end result will be a complete and total reversal of focus that will bring about a new human with entirely new and radical ways of achieving goals and solving problems. But we cannot do that while the pestilence prevents us and civilization from entering the promised land.
Learn how to become powerful and unstoppable by having the right knowledge. We unknowingly wield immense power. We must recognize the fantastic power we possess and learn to use it constructively.
Here and now we have the power to work magic of such proportions we have never fathomed. Yet unseized, such power waits for us to claim it. It is of no use until we awaken to it.
It is all here, in the solution.
This remarkable new way of looking at the universe is supported by two of the world's  most  eminent thinkers ― Stanford neurophysiologist Karl Pribram, & University of London physicist David Bohm, a former protege of Einstein's.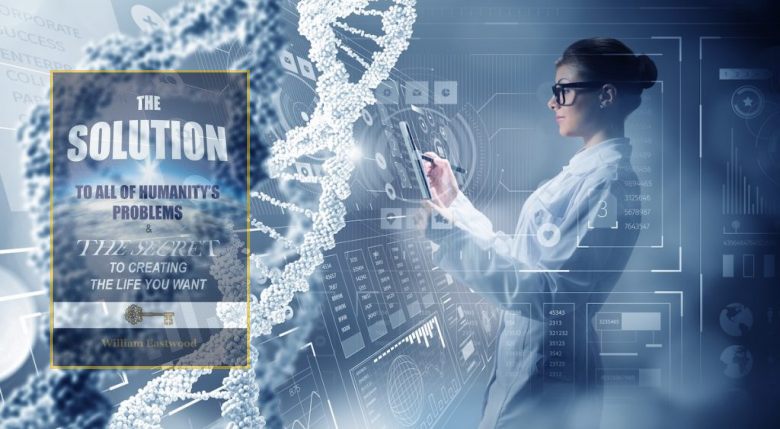 Click above to learn more
Websites based on this book.

6" by 9" paperback
Waste no time with this powerful guide. Get the single-most important key to liberate yourself from all limitations. Imagine a life in which you can do anything you want because you are no longer hindered in any way whatsoever.
Enables you to succeed in all areas and in all ways.

With a magic genie inside you, anything is possible.
Based on the scientific paradigm given by David Bohm, colleague of Albert Einstein. An incredibly simple, enjoyable and easy way to use the infinite creative event-forming ability within you.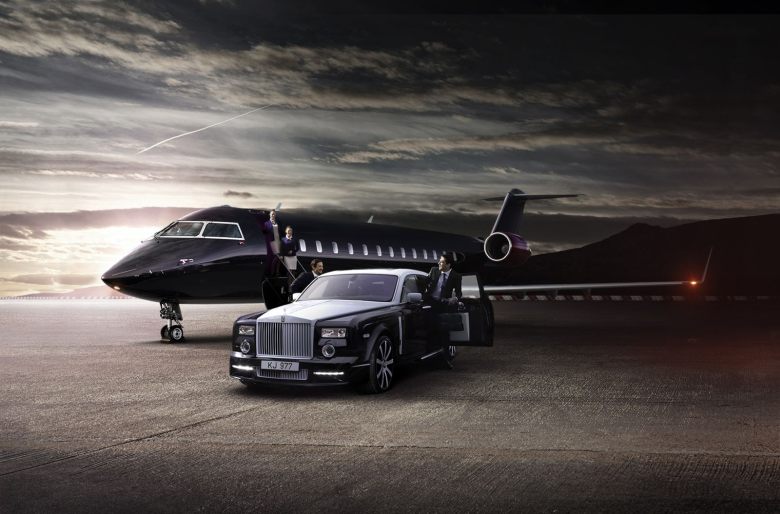 Powerful metaphysical principles and advanced autonomous philosophy to overcome restrictions and limitations. Open to any page, read a few lines & that's all you need to do to transform your day and life.
Based on credible science. It is tested and it works.
You create your reality. When we make life difficult we miss the whole point.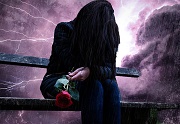 This is a very affordable book and great gift to help someone get out of a difficult life situation.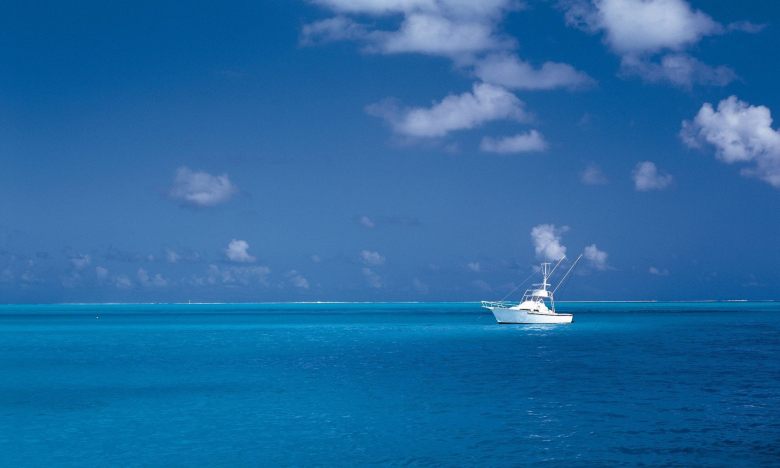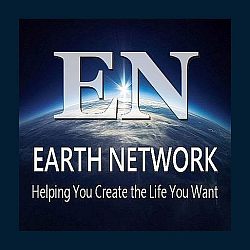 RESEARCHING CONSCIOUSNESS SINCE 1975

Achieve all your ambitions with POWERFUL EN books
EARTH NETWORK BOOKS By William Eastwood

Anything is possible. Create your dreams. Start today.

KNOW WHO YOU ARE: We need to wake-up within the dream, and enter our true life.
Anything is possible. Create your dreams. Start today.

THE SECRETS OF THE UNIVERSE UNVEILED: A sample of chapter one of the EN course.


Simply click on the rotating earth at the top of every page. (Shown below.)



6" by 9" paperback
EVERYTHING YOU NEED TO KNOW TO CREATE THE LIFE YOU WANT!

Reveals how you can manifest any reality you desire.
Put an end to all your limitations & acquire the knowledge you need to create all your desires. The best of everything includes the full range of subjects in the four EN websites.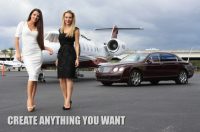 Imagine what a life of complete freedom and abundance of whatever you want would be like. This course will show you how to obtain this level of freedom from all limitations.
Achieve the highest level of manifesting ability. Not enough money or love? Unfulfilled relationships? Unrealized dreams? If you wish to have freedom from all limitations, and are adamant about having what you want in your life, this is the right book for you.
Nothing is as we were taught, there is a new art and science to be learned. You exist at the center of a web of probabilities. Each thought and emotion you have will alter what manifests next in your life.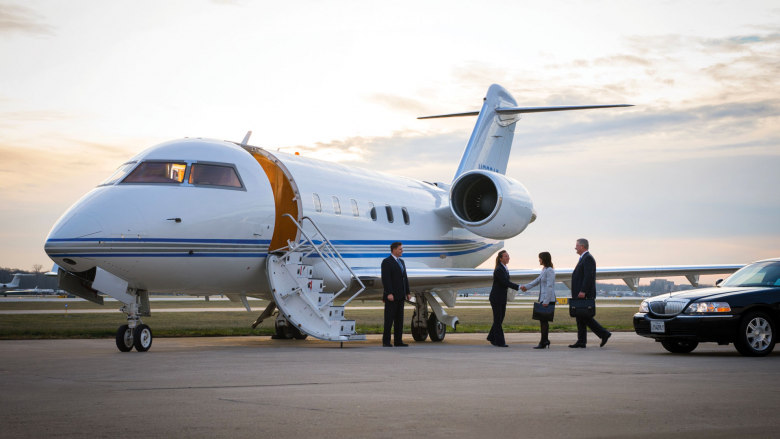 C = Ef:  FAST TRACK TO SUCCESS

Your Fast Track to Success  link (C = Ef) above loads in milliseconds

An example of a powerful and profound insight that could be your most advantageous core belief, is the idea that consciousness creates matter. Your thoughts create your reality.
Your brain is a receiver, picking up aspects of the field of consciousness of which you are and collapsing it into a body and physical matter.
Once you get to the point where you realize that your thoughts create matter, you are able to free yourself of all limitations.
Be sure to read my previous article: What Will Bring About a New Era of Enlightenment, Peace, Love & Progress for Humanity?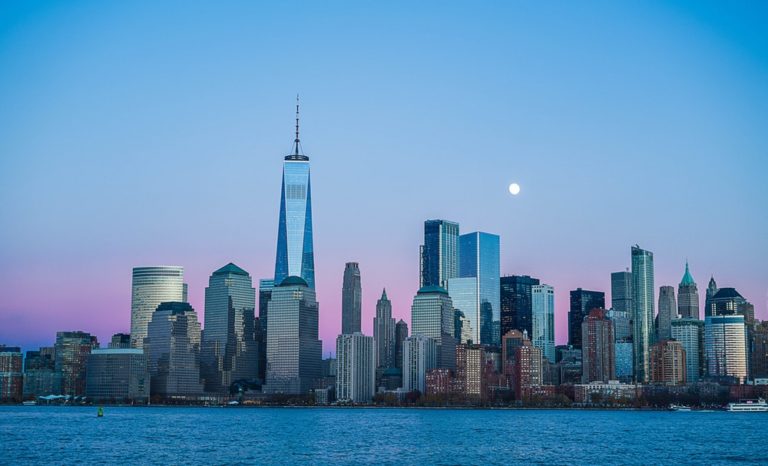 How Do My Thoughts Become Physical? How Do My Thoughts & Beliefs Create My Reality?
A revolution or renaissance is caused by a change of beliefs on the part of many. My websites, particularly this one, are oriented along those lines.
0
---
Categories: How do my thoughts become physical? How do thoughts & beliefs materialize? Do my beliefs create my reality? What Happens When I Change My Beliefs? Your Get-Out-of-Jail-Free Card. When Myths Die, Behavior, Values, Laws, Institutions & Civilization Evolve: Your Get-Out-of-Jail-Free Card. Basic scientific questions and answers about thoughts and beliefs. Common questions about thoughts and beliefs answered. Click on our site and books to learn more.
The concepts conveyed in this website are within these books.