---
EN: EARTH NETWORK: © Copyright 2018 by: EN: All Rights Reserved.
How Do My Thoughts Become Physical? How Do My Thoughts & Beliefs Create My Reality?
Do my beliefs create my reality?
Beliefs are the primary means to determine life outcome.
Beliefs determine the nature of the events and situations we create in our life. Your beliefs are therefore extremely important.
Beliefs are the most important aspect of your world, since they create that world!
Click Image for EN founder's video
You create your reality with your thoughts. You have an amazing opportunity to create anything you want in life.
Why don't scientists believe thoughts create matter?
Many top physicists do know that thoughts create matter. It is the rest of science, media and the world who do not want to listen to what they are saying.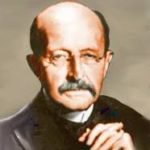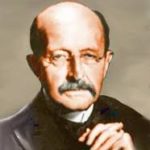 Max Planck,
Nobel Prize
Winning
 father of quantum mechanics says,
"I regard matter as derivative from consciousness."

— The Observer,
1931.

Max Tegmark of MIT
Click on the "Max Tegmark of MIT" button below to see current official confirmation from a respected physicist in the scientific community that matter is a state of consciousness.
Consciousness is a State of Matter: MIT
The official scientific establishment as a whole does not want to admit consciousness creates matter. There is a reason why.
Early scientific instruments could not measure consciousness or quantum activity. Scientists could not prove or disprove anything about consciousness, and so they eventually assumed consciousness had nothing to do with bottom-rung reality, without proving it did not. Eventually science as a whole took the official stance that consciousness had nothing to do with bedrock reality.
To go against the materialistic view that was adopted by the world is to threaten the entire worldview and authority of science.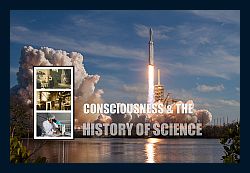 "Few realize mind forms matter because the worldview of educators, the legal and medical establishment, media and society, is based on the consensus that comes from the bias scientific establishment rather than individual physicists.
The Secrets of the Universe Unveiled
I Can Solve All World Problems
Theory & Science of Consciousness

THE SOLUTION to All of Humanity's Problems

Why do males sometimes become cruel?
The male psyche, as we know it now, is an artificial product of our culture. It is not natural for males to become mean later in life or in late childhood.
The only way we can understand the situation is to go way, way back in history and look at a time when a shift was made in human consciousness itself.
This amazing information is the best there is on the web, and you should read it.
If we don't take the time to look at this historical shift, we'll never understand anything about our current situation and the problems we currently face, personally and collectively.
When you understand the real reason why males became cruel, you understood much more, and then you can be an amazing person, and your best self.
Before you learn the principles of how to do it, in order to become free you should look at why this happened in history.
In your best interest, I encourage you to click on some of these buttons and explore the subject further. It will set you free!
A new type of consciousness was no small goal. In order to achieve these ends, a new orientation that emphasized what we think of as male characteristics was adopted by the race as a whole.
Consciousness Shift 5000 + years ago
As a result of our "male" orientation, over the past 5000 years we have successfully evolved a new type of self-awareness and ego consciousness. However, we have overdone the process and as a result ego, or male consciousness is cut off from his inner intuition and sensitivities. This produces unnatural behavior as males often express cruel, insensitive and intolerant tendencies.
That is far from all the problems produced by unnatural male ego dominance. Male nationalistic tribes and patriarchal systems have produced excessive cruelty, violence and other problems for 5,000 or more years as a result of the historical shift in consciousness that I described in several articles.
When the male psyche is divided at puberty, and deprived of a whole set of what we call feminine emotions, the void left by their absence is filled by a far less pleasing set of emotions.
The Human Psyche is Male & Female
Many males in our society are unable to feel much or any love, and this happens because of cultural directives rather than anything natural. We end up with raging emotions, much more negative attitudes later in life, hostilities and conflicts.
Whenever the emotion of love is lessened in someone, the tendency is that it is replaced by emotions of anger, and hatred or frustration.
The True Cause of School Shootings
The male psyche can be tormented if the artificial psychological differences between the sexes are carried to an extreme, as we see happening in politics in America today, as well as in school yards and private homes. This is a clear and present danger.

THE SOLUTION to All of Humanity's Problems

Click above
Are you new to these concepts?
START HERE BEST FUTURE PRINCETON STUDY SCIENTIFIC FACTS THOUGHTS CREATE YOUR REAL SELF
What is a thought or belief?
The energy that forms a thought is the exact same kind of energy that forms physical matter. Both thoughts and objects are composed of electromagnetic energy.
Consciousness is a State of Matter: MIT
Are thoughts or beliefs produced by the brain?
No, the brain is a receiver picking up the electromagnetic energy of the mind. The brain connects us to physical reality, but it doesn't create thoughts or matter. Only consciousness creates.
Is a thought a belief?
An idea or thought you have is not automatically a belief. You have to accept the thought as being true before it becomes a belief for you.
Are some beliefs stronger than others?
Internalizing an idea as being true makes that idea a belief you hold. If you then invest that idea with charged emotion, it becomes an emotionally held belief, and from there can evolve into a core belief.
What is intensity in a belief?
Intensity is a factor of emotional conviction. A belief held with a lot of emotional conviction has greater intensity than a belief that evokes little emotion in you one way or the other.

How can I manifest thoughts fast?
The more intense the thought the closer it is to the range that forms matter. Emotional intensity is the factor necessary to propel non-material energy into material form.

What determines how fast a  belief, thought or emotion materializes?
The more intensity a belief has, the more quickly it will materialize, and the more likely it will endure and maintain physical form. Intensity is a factor of emotional conviction.
Can I change my beliefs to improve my life?
If you improve your beliefs your life improves. The opposite also applies.

What Happens When I Change My Beliefs?
Be careful what you believe. Accurate and expansive beliefs can liberate your potential and make all things possible for you.
When we are young we inherit our parents and societies beliefs, and then at about age 13 we begin to question what we unthinkingly accepted as a child.
In adolescence we develop our own belief system. Sometimes it is similar to what we learned and conforms to the values of our society, and sometimes it is different.
Can I change my beliefs?
Yes. You can change your beliefs, and new beliefs may serve you better.
How do I change my beliefs or thoughts?
The constant mind chatter in your head is usually a dialogue with yourself stating what you do and do not believe. Just change the dialogue. If you want new beliefs, tell yourself what you believe, and feel the reality of the new belief. Affirmations are one means to do this.
It's all so easy!
Assumptions are belief. Anything you assume to be true you tend to create physically.
If you want to change your life, just change what you are telling yourself is true in your head. A situation can have any outcome. The outcome is set by you. If you tell yourself in your head, this is going to work out, or, the result will be positive, then that is what you tend to create. This is why affirmations are so valuable.
Begin to change your life by applying affirmations on a daily basis. If possible, learn to think in affirmations.
Manifesting anything you want in life is easy when you know how. Begin to create your dreams now!
THE SOLUTION to All of Humanity's Problems

Get your free, powerful affirmations and guidance every day.
Simply click on the rotating earth at the top of every page. (Shown below.)

How important are core beliefs?
Core beliefs organize our internal and exterior personal reality. A core belief can be negative or positive. A core belief could be I am an unworthy person, or I am a sinner or something is wrong with me. Such beliefs will  generate their own  thoughts and activate memories in you that conform with their promise.
Such negative beliefs will make you feel bad about yourself and will result in accomplishment ceilings. You'll not be able to find happiness and satisfaction in life because you will punish yourself for who and what you think you are.
It is therefore imperative that we adopt positive beliefs about ourselves, others and the world we live in.
Can my beliefs change my emotions?
Because beliefs generate thoughts and emotions, changing your beliefs for the better can free you of anxiety, worry or any other negative emotions.
Can changing my beliefs rid me of fear?
Absolutely. If you are filled with fear, or suffer any psychological disharmony, the solution is to change your beliefs. But don't just adopt a new philosophy for the sake of something new. Adopt accurate beliefs that will do more than relieve you temporarily, but will lead to lasting success and happiness in life through thick and thin.
Can beliefs remove limitations?
Beliefs are your get-out-of-jail-free card in more ways than one. Not only will they free you of anxiety or uncomfortable emotions, but they will literally manifest a new reality for you. Then both your inner and outer life will reinforce each other.
Do specific beliefs lead to corresponding specific outcomes?
Yes. When you hold specific positive beliefs, they lead to corresponding specific events and circumstances. As your beliefs, thoughts and emotions work together to manifest as your reality, your inner psychological life will reinforce that new reality.
EXAMPLE of How Thoughts Create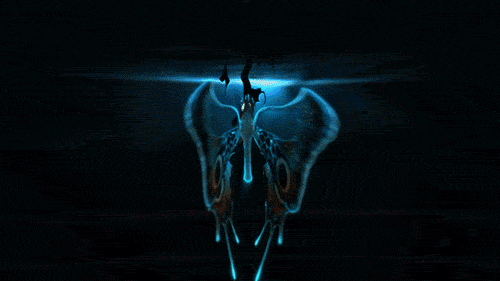 Is changing beliefs the best way to change my reality?
The most powerful way to change your reality is to change your beliefs. That is easy to do if your beliefs are inaccurate and you realize that they are. And it is only a matter of discerning what beliefs would be better as well as accurate.
Always remember that beliefs are tools. You can use your beliefs to accomplish anything. If you believe you can do something, the belief that you can do it helps you to do it.
How many times have you heard it said that if you can believe it you can  achieve it? what you believe you can do you can do, and if you don't believe you can you can't.
A revolution or renaissance is caused by a change of beliefs on the part of many. My websites, particularly this one, are oriented along those lines.
There are many articles to help you manifest your ideals and achieve your goals. As more people realize conventional mainstream thinking is false, more people will be looking for answers. I hope that they will find them here.
I hope to help people adopt new beliefs and create a better reality for themselves and for humanity as a whole. That has always been my intent.
Create any reality you want now using your thoughts and beliefs change your reality!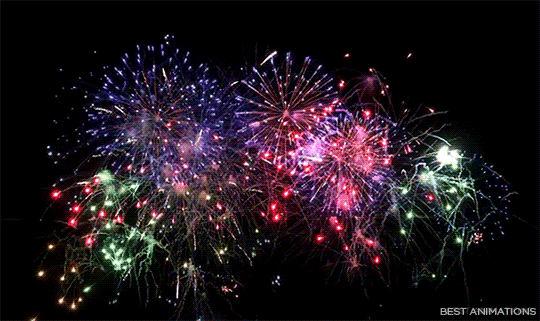 EN's Course
You Are a Beautiful Person - Key to Freedom
EN'S NEW manifesting course: Published on 4/24/2019
6" by 9" paperback: 358 pages.
List Price: $34.99.  Price: $24.49 You Save: $10.50 ( 30% )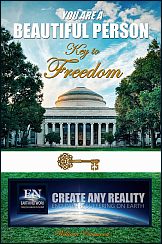 EVERYTHING YOU NEED TO CREATE THE LIFE YOU WANT!
Reveals how you can manifest any reality you desire.
Put an end to all your limitations & acquire the knowledge you need to create all your desires. The best of everything includes the full range of subjects in the four EN websites. A lifetime worth of learning, and all of William Eastwood's teachings.
The past does not create the present. Nothing is as we were taught, there is a new art and science to be learned. You exist at the center of a web of probabilities. Each thought and emotion you have will alter what manifests next in your life. If you are adamant about having what you want in your life you had better get it right.
If you follow the masses, you will be as a sheep led off a cliff by the great myths of modern man. Do not gamble your life on majority belief. Your life is too precious. There is no time to waste. Basis of THE KEYS, guidebooks on how to free yourself of all limitations in life.
Additional description provided with eBook and on Lulu.com.
Other EN eBooks and paperbacks available.
THE SOLUTION to All of Humanity's Problems

RESEARCH SINCE 1975

Achieve all your ambitions with POWERFUL EN books
EARTH NETWORK BOOKS By William Eastwood

Anything is possible. Create your dreams. Start today.
KNOW WHO YOU ARE: We need to wake-up within the dream, and enter our true life.

Anything is possible. Create your dreams. Start today.
THE SECRETS OF THE UNIVERSE UNVEILED: A sample of chapter one of the EN course.

THE SOLUTION to All of Humanity's Problems

.
.
Get your free, powerful affirmations and guidance every day.
Simply click on the rotating earth at the top of every page. (Shown below.)
Daily Affirmations
---
This is where the links at the top of every page go to.

EN books
---
About us
---

EN books

How Do My Thoughts Become Physical? How Do My Thoughts & Beliefs Create My Reality?
Copyright © 2019, By: William Eastwood
---
EN: EARTH NETWORK
www.ThoughtsCreateMatter.com
---


G.E.N.I.E.  Global Earth Network International Education
EN  Earth Network
---
Learn the facts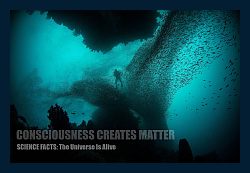 ---
Stay in touch with these principles wherever you go
EARTH NETWORK BOOKS By William Eastwood
---
www.ThoughtsCreateMatter.com
An example of a powerful and profound insight that could be your most advantageous core belief, is the idea that consciousness creates matter. Your thoughts create your reality.
Your brain is a receiver, picking up aspects of the field of consciousness of which you are and collapsing it into a body and physical matter.
Once you get to the point where you realize that your thoughts create matter, you are able to free yourself of all limitations.
Be sure to read my previous article: What Will Bring About a New Era of Enlightenment, Peace, Love & Progress for Humanity?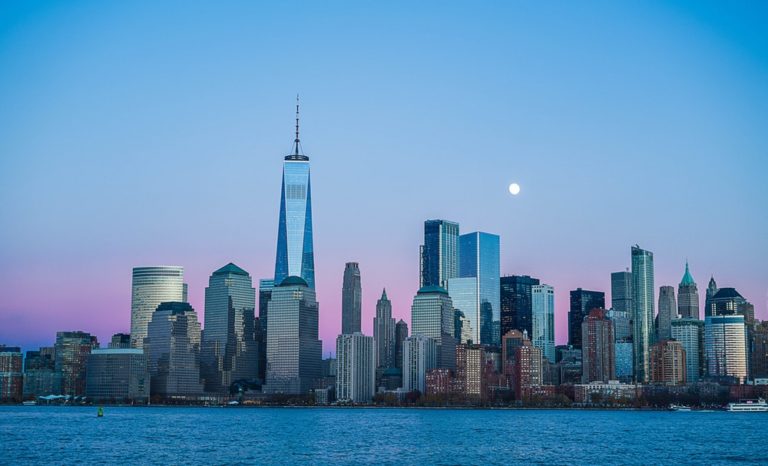 How Do My Thoughts Become Physical? How Do My Thoughts & Beliefs Create My Reality?
A revolution or renaissance is caused by a change of beliefs on the part of many. My websites, particularly this one, are oriented along those lines.

0
---
Categories: How do my thoughts become physical? How do thoughts & beliefs materialize? Do my beliefs create my reality? What Happens When I Change My Beliefs? Your Get-Out-of-Jail-Free Card. When Myths Die, Behavior, Values, Laws, Institutions & Civilization Evolve: Your Get-Out-of-Jail-Free Card. Basic scientific questions and answers about thoughts and beliefs. Common questions about thoughts and beliefs answered. Click on our site and books to learn more.
Civilization's progress depends on the realization that consciousness creates matter.

A Positive Mind & Emotions Create Positive Events.
5 star books & education
.





All your dreams are now coming true!.

The concepts conveyed in this website are within these books.


www.ThoughtsCreateMatter.com