---

CONSCIOUSNESS CREATES MATTER: Scientific Proof & Facts: Thoughts Create Matter
Your thoughts can & do create matter
Your thoughts do create matter, and you can create anything you want in life. We have built a civilization on the division between mind and matter, yet both are the same — thoughts and matter are both composed of electromagnetic fields.
Everything in your life is a result of past thoughts. Everything wonderful in your life you created with your thoughts. If you want to succeed at anything, you can. Change your thoughts and you change your reality. There is no other way.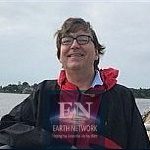 "EVERYTHING WE ARE EXPECTED TO BELIEVE & WERE TAUGHT IN SCHOOL IS WRONG! It is all absurd!
"Consciousness creates reality and your thoughts create matter! If you want to be powerful you have to go by the facts about reality and that means discovering the truth! Otherwise you are as blind as a bat and ineffective as a sloth!
"Holographic Universe, by David Bohm, Albert Einstein's friend and colleague, supports that premise.
"Our social problems are a kind of healing crisis which are meant to lead us to the answers. The truth is more positive than we can presently conceive.
"Overview of David Bohm's views and principles of application.
"We are currently in global paradigm shift."
— William Eastwood
The science below supports the primary purpose of our four websites — to tell you everything you need to know to succeed in life.
Click above to learn more
Max Tegmark of MIT" says consciousness is a state of matter.
Consciousness is a State of Matter: MIT
.
---
"Everything we call real is made of things that cannot be regarded as real. If quantum mechanics hasn't profoundly shocked you yet, you don't understand it well enough."
― Neils Bohr, Nobel Prize winner father of quantum mechanics.
---
Quantum physics is simply the study of life. It only seems strange because our civilization is completely ignorant as to the true nature of reality.
Quantum energy is consciousness. Consciousness not only forms its substance into personality, events, matter and reality, it does not obey the local laws of the mechanistic paradigm on which our civilization is based.
Consciousness and matter are the same fundamental electromagnetic substance, yet what is not generally realized is that consciousness is primary. Conscious thoughts create matter.
These theories are tested and proven to be facts. We know that quantum mechanics is correct because the mathematical algorithms are consistently relied upon in scientific applications and to build advanced scientific devices that work amazingly well.
The proof that consciousness creates matter is right in front of us
---
An explanation of how consciousness creates matter is inherent in wave-particle duality. The concept of an alive universe, a universe entirely composed of consciousness, is supported by the greatest scientific discovery of all time.

In his 1924 Ph.D. thesis and groundbreaking contributions to quantum theory, Nobel Prize winner, Louis de Broglie postulated the wave nature of electrons and suggested that all matter has wave properties.
This concept is known as wave–particle duality, and forms a central part of the theory of quantum mechanics.
De Broglie's wave–particle duality is extended to all particles and the laws of nature. This tells us that everything has a wave aspect.  The next question is: "Does matter form the wave or does the wave form matter? It is pretty obvious what the answer is.
Your body's motion does not create the idea to move.
As all acts are preceded by an intent, be it on a conscious or subconscious level, all actions which form events are a result of information within the wave. 

Even the components of cells which continually replace their parts, do so according to the intent of the

subconscious body consciousness.
The complexity and order of your cells replacing their parts is not a haphazard, chance creation. In the same way, all matter is a result of the information that forms and composes the wave.
The entire body has a nonphysical form that creates the physical body. The subconscious energy of which the body is composed creates the physical body.
Both waves of matter and thoughts are electromagnetic energy. Matter and waves are the same thing. The facts are right in front of us.
The only reason why those facts are not more widely accepted is due to cognitive dissonance.
Facts that point to the reality that thoughts create matter can be found in the placebo effect, in the collapsing wave function, the entire body of quantum mechanics,  the double slit experiment, the implications of Bell's theorem (reality is non-local), and David Bohm's holographic reality (below).
De Broglie was awarded the Nobel Prize for Physics in 1929
His 1924 thesis (Research on the Theory of the Quanta) based on the work of Max Planck and Albert Einstein on light, resulted in the de Broglie hypothesis that any moving particle or object had an associated wave. De Broglie thus created a new field in physics, or wave mechanics, uniting the physics of energy (wave) and matter (particle).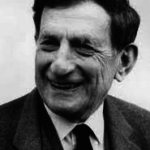 De Broglie developed a causal explanation of wave mechanics, which was refined by David Bohm in the 1950s.
The theory has since been known as the De Broglie–Bohm theory. His theory was supported by Einstein, and confirmed by G P Thomson, Davisson, Germer and Schrödinger.
In reality, nothing is solid
Physicists know that nothing is solid.
Solidity is a result of how our five senses react to non-solid energy.
If we can't pass through energy, we consider it solid, and so it functions as a solid in practical terms, but regardless of the fact that nothing is truly solid.
All physical matter is composed of fields of energy.

There is no duration to matter,

it is continually generated

in the same way light is when you turn a light switch on.

Conscious Energy Units (CEUs) form matter in the same way photons form light. Both travel

at the speed of light.
Fields form matter.
What is a field or wave of energy?
Reality is composed of non-solid fields of electrical energy. Waves are disturbances in those fields. Waves are the closest we get to particles, but truth be said, there are no particles because waves are just energy moving around. That energy, however, is filled with information.
The wave-aspect of anything in nature is an energy field that contains huge amounts of information.
What is a thought but an energy field containing information?
The field comes first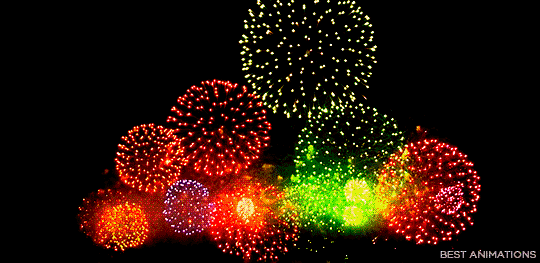 Primary article concludes here.
William Eastwood at age 37
"You create your own reality and you are always in control of what you create.  I have said this since I was 12: You select events—probabilities—according to your desires and assumptions.
"The central premise that consciousness creates reality dismantles most accumulated knowledge in all fields. This creates a situation in which many beliefs and institutions will need to change."
The author attributes his success to the application of these principles. He worked on inventions with Yale University Professor, Everett Barber, at age 13, has taken on the most powerful institution in the U.S. and has gone on to write ten books. William founded Earth Network of Altruistic Individuals, Inc. at age 37.
FOUR SCIENTIFIC EDUCATIONAL SITES WITH ONE PHILOSOPHY
45-year study: Citing the world's most credible science
If you believe in some kind of original substance creating the universe, there are certain common-sense conclusions that can be made. If the original substance were light, we could expect all further evolutions of light to be other forms of light. That is, whatever initially existed multiplied or evolved its own properties or constituents and could not create anything external to its own substance.
The original substance creates time and space, your environment, the events you experience and the objects you own. Nothing exists external to this substance. Everything you create is done by manipulating this substance.
If you follow this simple logical deduction, you too must be a portion of this original substance. There are no hierarchies of consciousness, but only the various intensities and colors of the one energy movement that is the original Consciousness. You are a portion of that original consciousness with all the abilities and characteristics of that original state that seeded all universes.
You are a creator.
Probabilities are infinite and a miracle to behold.
The content above is taken from my new manifesting book.
NEW EDITION: Released September, 2020.
.
CONSCIOUSNESS CREATES MATTER: Scientific Proof & Facts:

Thoughts Create Matter
Copyright © 2019, 2020, By: William Eastwood
---
Categories: CONSCIOUSNESS CREATES MATTER Scientific Proof & Facts Thoughts Create Matter. Quantum mechanics shows us that consciousness creates matter & your thoughts create your reality. Conscious thinking creates matter and reality.  Proof consciousness & thoughts create matter. Proof thoughts and consciousness create matter. Click on this site to learn more!
CONSCIOUSNESS CREATES MATTER: Scientific Proof & Facts:

Thoughts Create Matter
Where do the hundreds of TV programs go when your TV is turned off? They are everywhere. The earth is blanketed by radio and TV signals. By using a physical TV to select one signal you collapse the field or wave into a specific particle―a movie or your favorite program you then watch.
In the same way, the primary universe is just an infinite field of consciousness. Your brain is a receiver, picking up aspects of this field of consciousness and collapsing it into a body and physical matter.
Once you get to the point where you realize that your thoughts create matter, you are able to free yourself of all limitations.